It's that time again - Father's Day is just around the corner. It's about time you started thinking about what you're going to treat your pops to this year. Keep reading for our guide to the funny Father's Day gifts you've been searching for all your life (not an exaggeration).
Is it just us, or is there a club that all men join when they become a father? They get their socks and dad sandals, their v-neck jumper and, of course, a dad joke book. Totally cringe but also annoyingly funny, a dad's sense of humour is something we hate to love.
Funny Father's Day Gifts for 2023: our shortlist
If your dad's a particularly humorous chap and you want to get on his good side, go for the funniest gift you can find this year. Luckily for you, we've done a touch of online window shopping to give you some inspiration.
When is Father's Day 2023?
Father's Day is on Sunday 18 June this year. AKA, not long until you get to watch his face light up as he opens his gifts.
Shop our favourite funny gifts for Dad for Father's Day 2023 below.
CHECK OUT: the best funny Father's Day gifts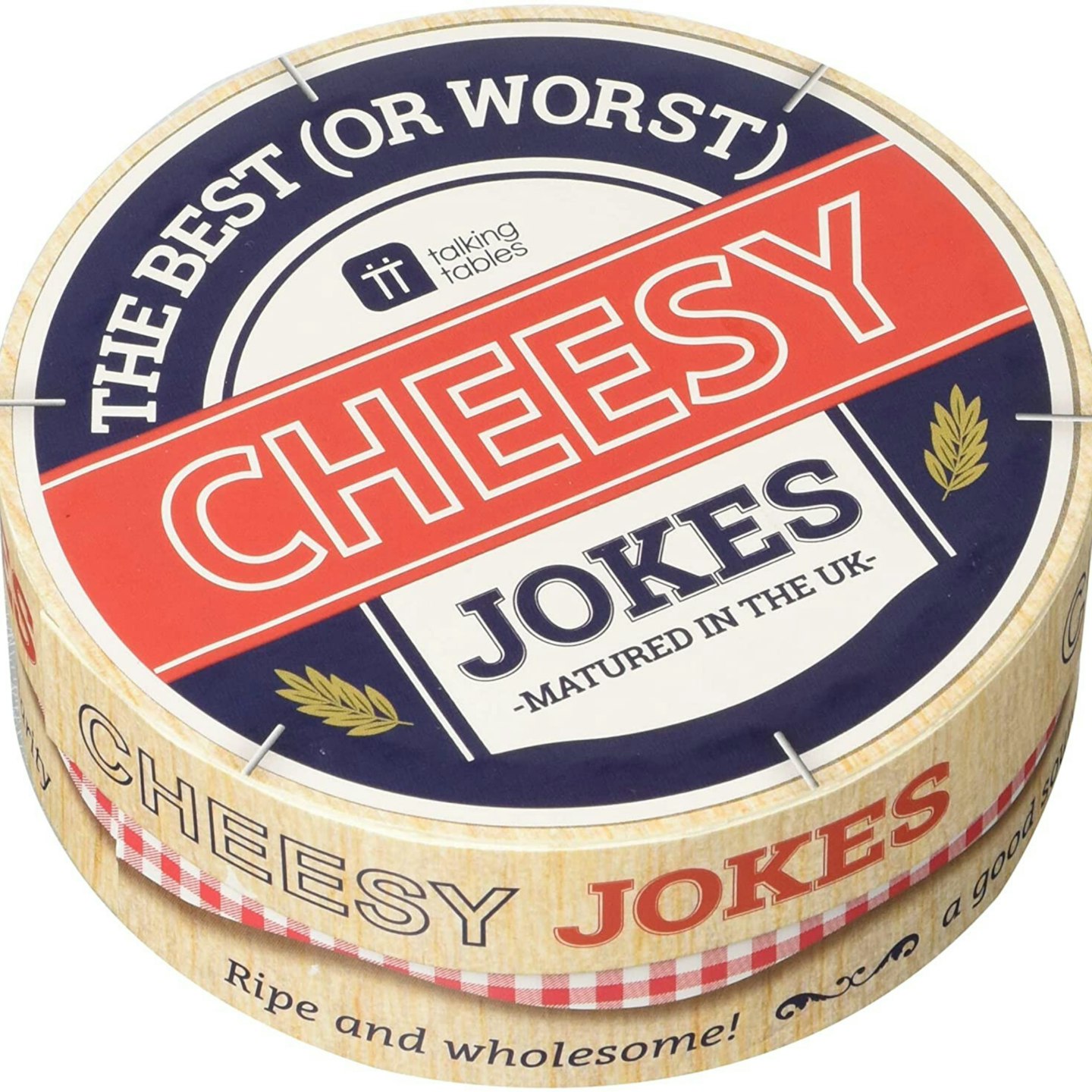 1 of 14
CREDIT: amazon
Talking Tables Cheesy Jokes for Father's Day
If your dad is the king of cheesy jokes (and isn't everyone's?), this jokes box will keep him entertained for years to come. Plus, he can stock up his arsenal with even more grate dad jokes.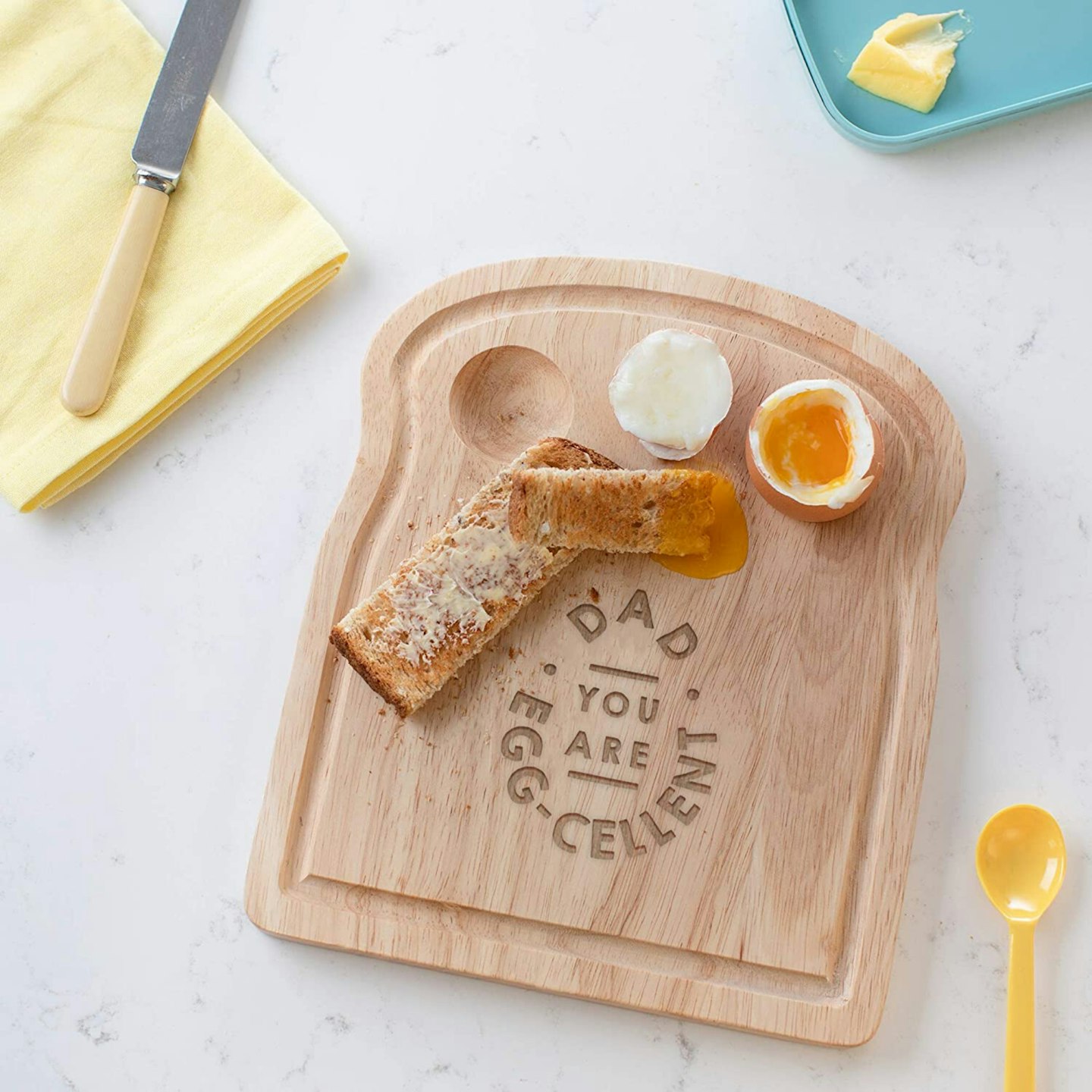 2 of 14
CREDIT: amazon
Dad, You Are Egg-Cellent Breakfast Board
Think this is just a cute breakfast board? Think again. It's jam-packed with dad power because it features a HILARIOUS pun. Oh, truly egg-cellent.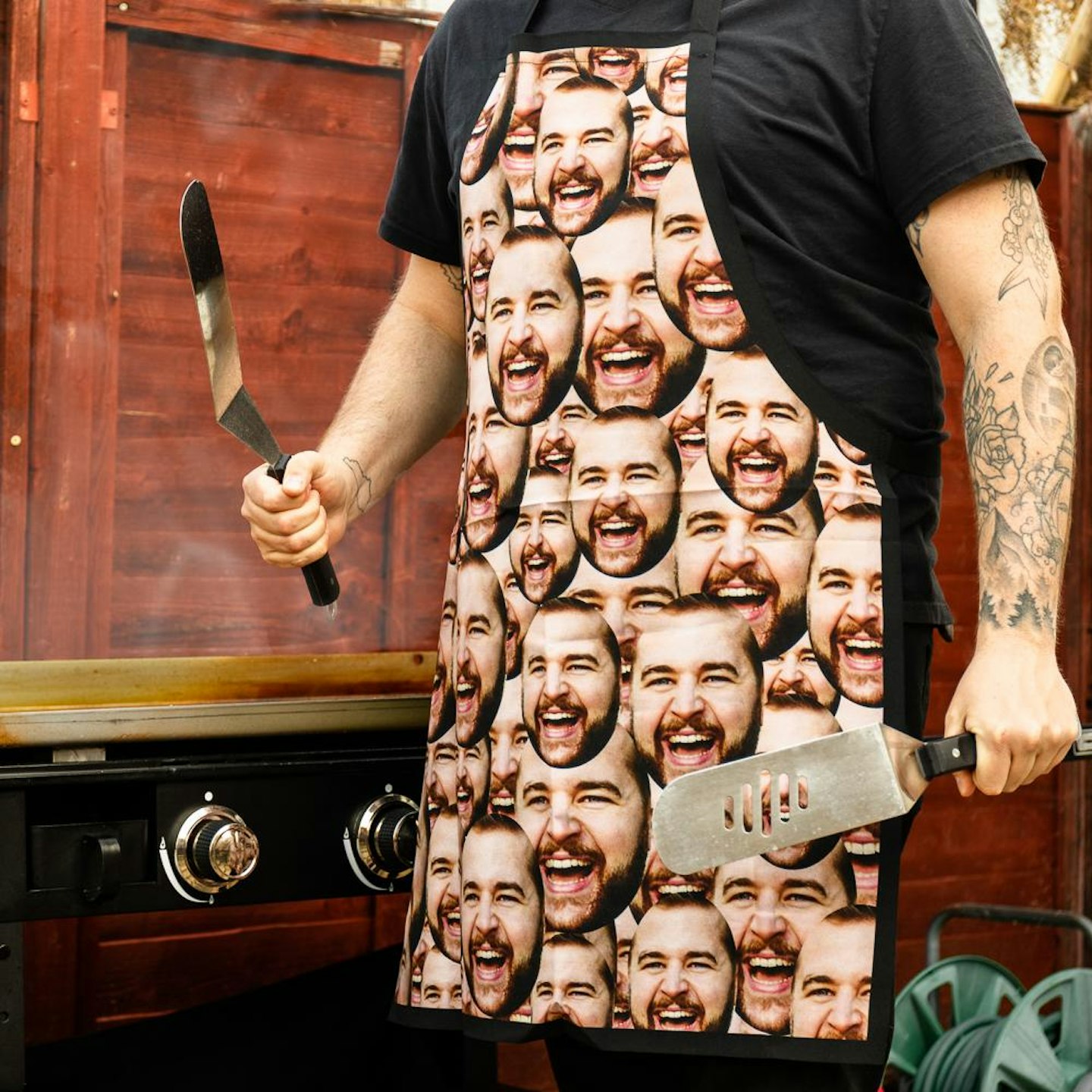 3 of 14
CREDIT: firebox
Personalised Face Apron
What could be better than having YOUR face all over your dad's new BBQ apron? Not much, tbh. Whether it's his fave child, celeb or even his own mug, this will create laughs for years to come.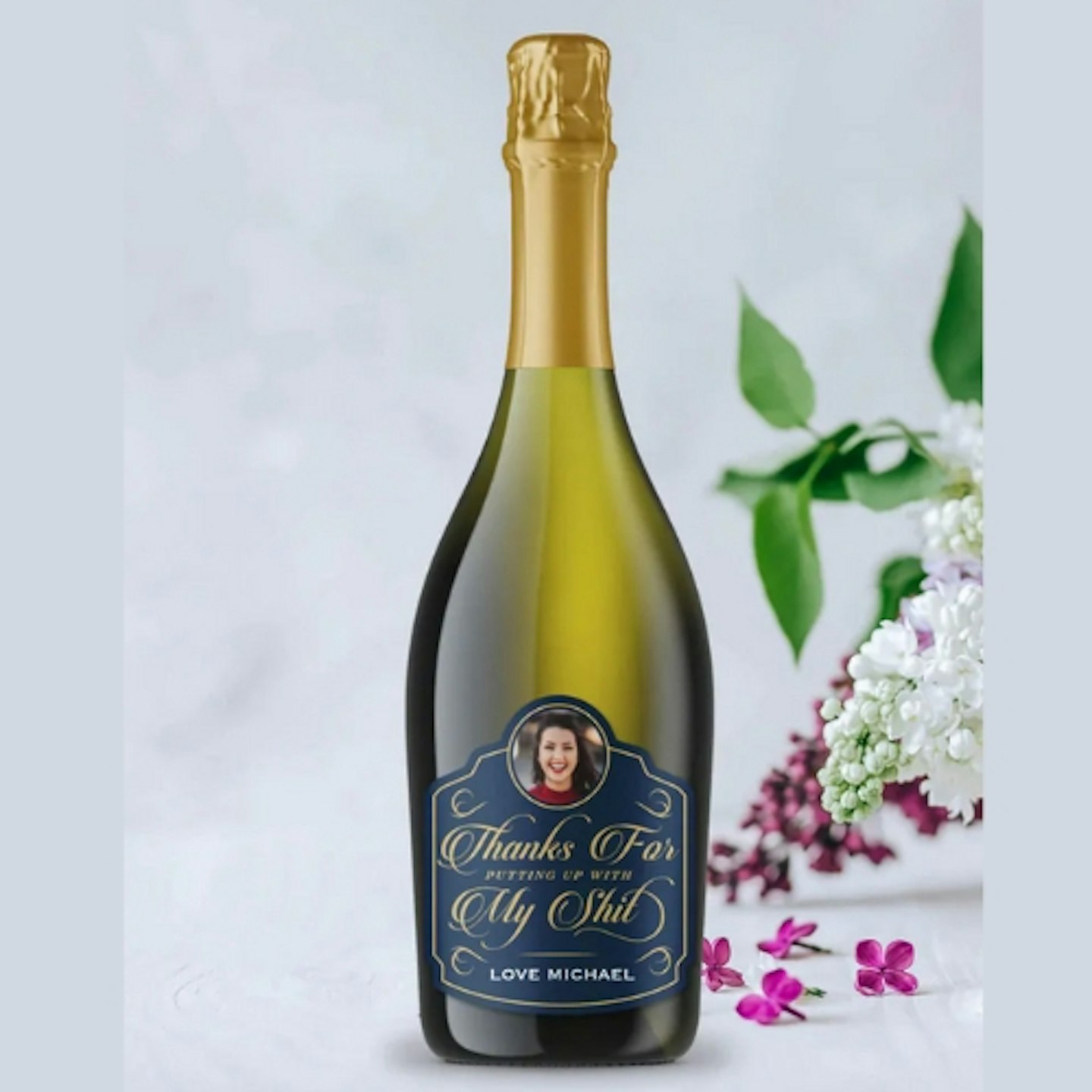 4 of 14
CREDIT: firebox
Thanks for Putting Up With My Shit Personalised Prosecco
Nobody's perfect, but for all the years of lending you money, taking you to your mate's house and talking you through your problems, your dad truly deserves this.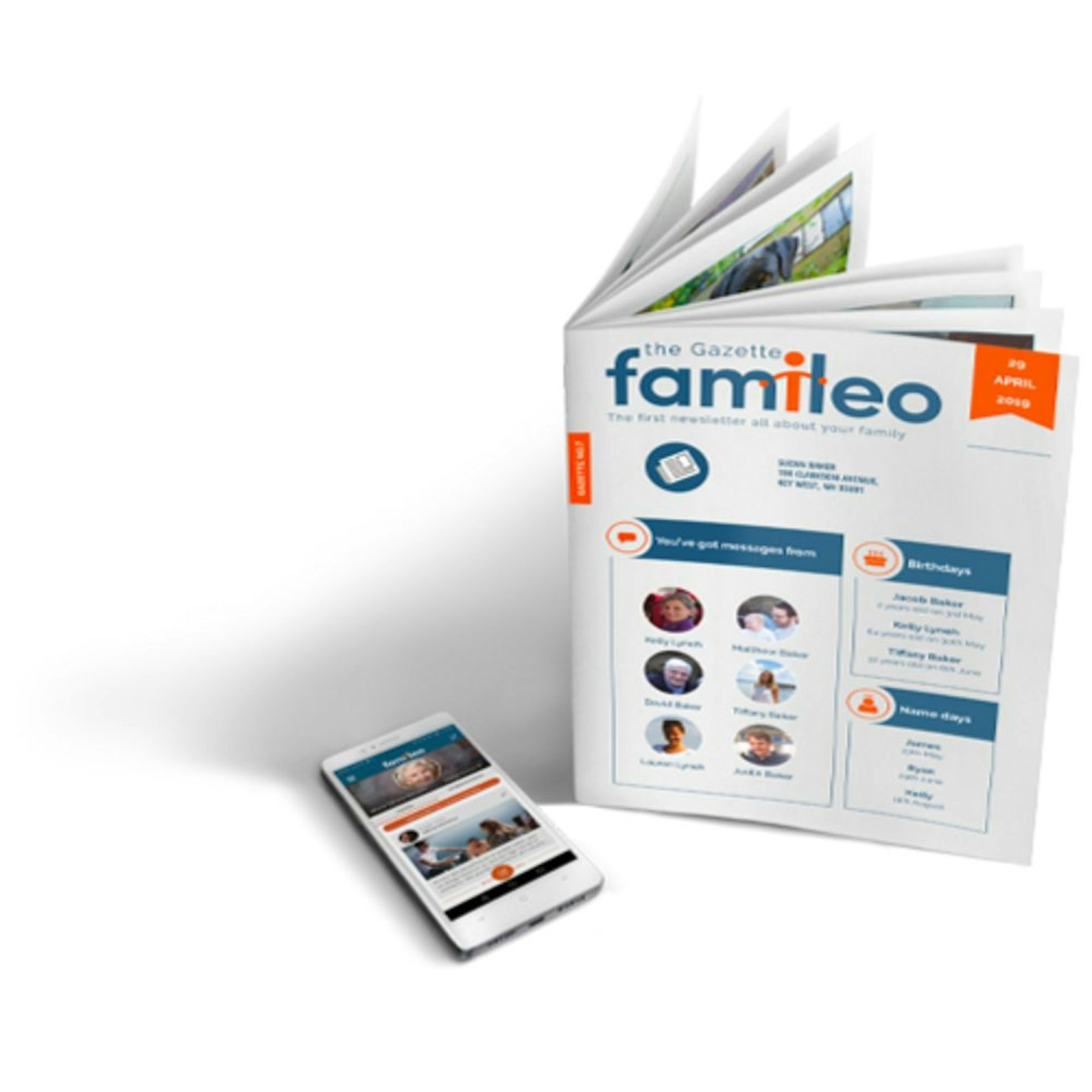 5 of 14
CREDIT: famileo
Famileo
Make your Father's Day funny and wholesome with a family newspaper from Famileo - you can personalise it with all the latest family news. So cute.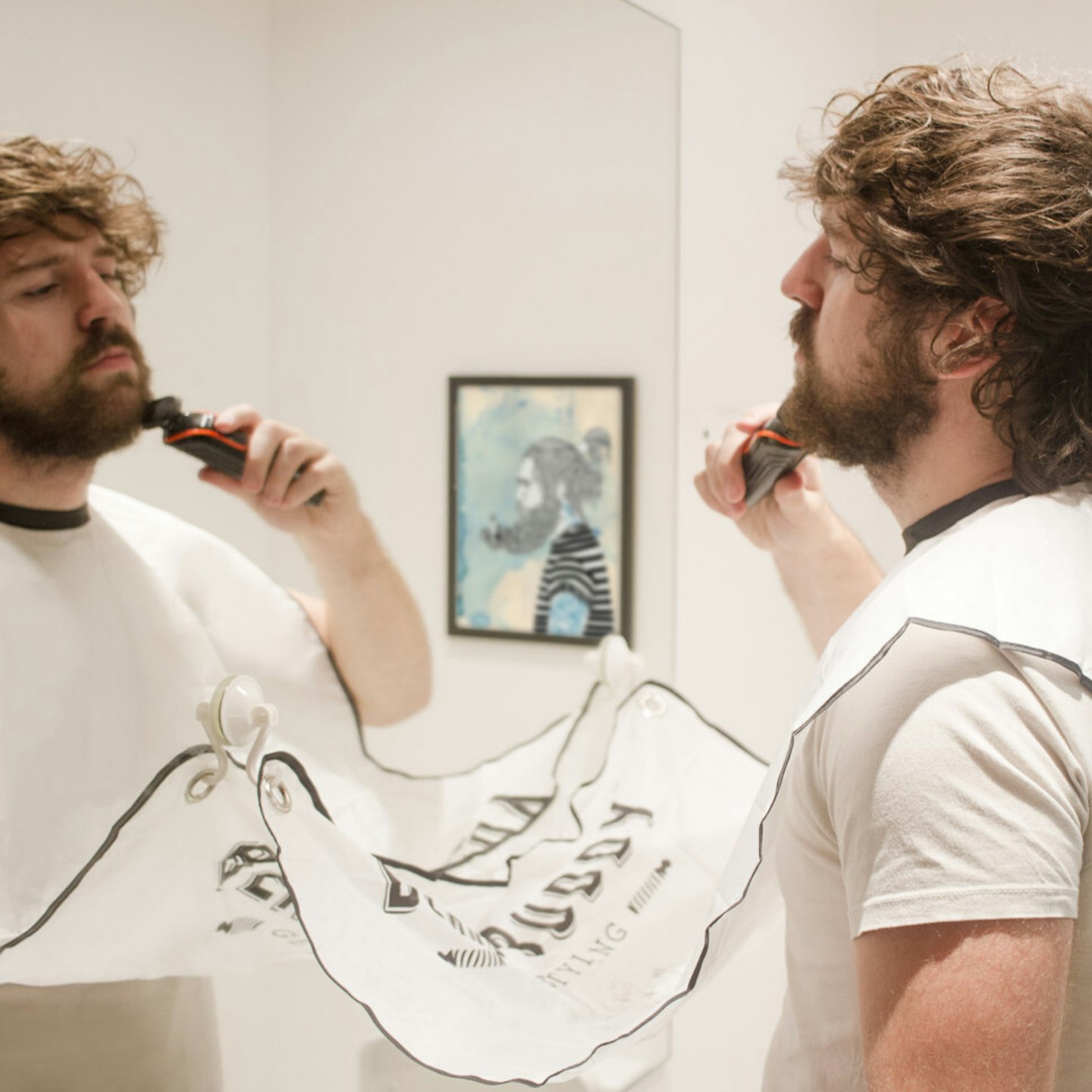 6 of 14
CREDIT: oliver bonas
Beard Buddy Shaving Bib
Although this gift is amusing, it doubles up as something really helpful. No more stray hairs around the sink (hopefully).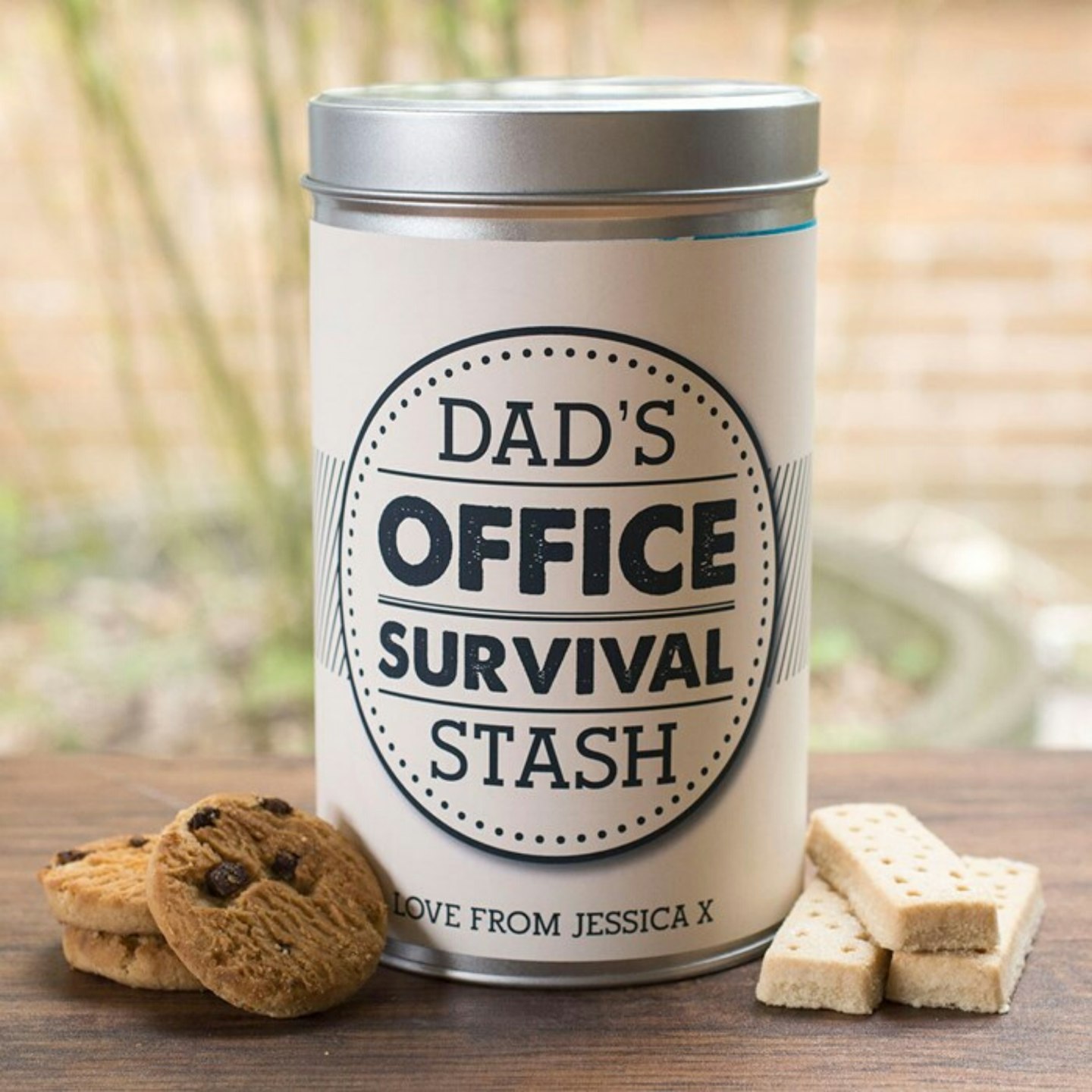 7 of 14
CREDIT: getting personal
Personalised Tin With Biscuits - Dad's Survival Stash
Hands off - this is a biscuit stash specifically for Dad, and he'll get great pleasure in telling you that fifty times a day, we can bet.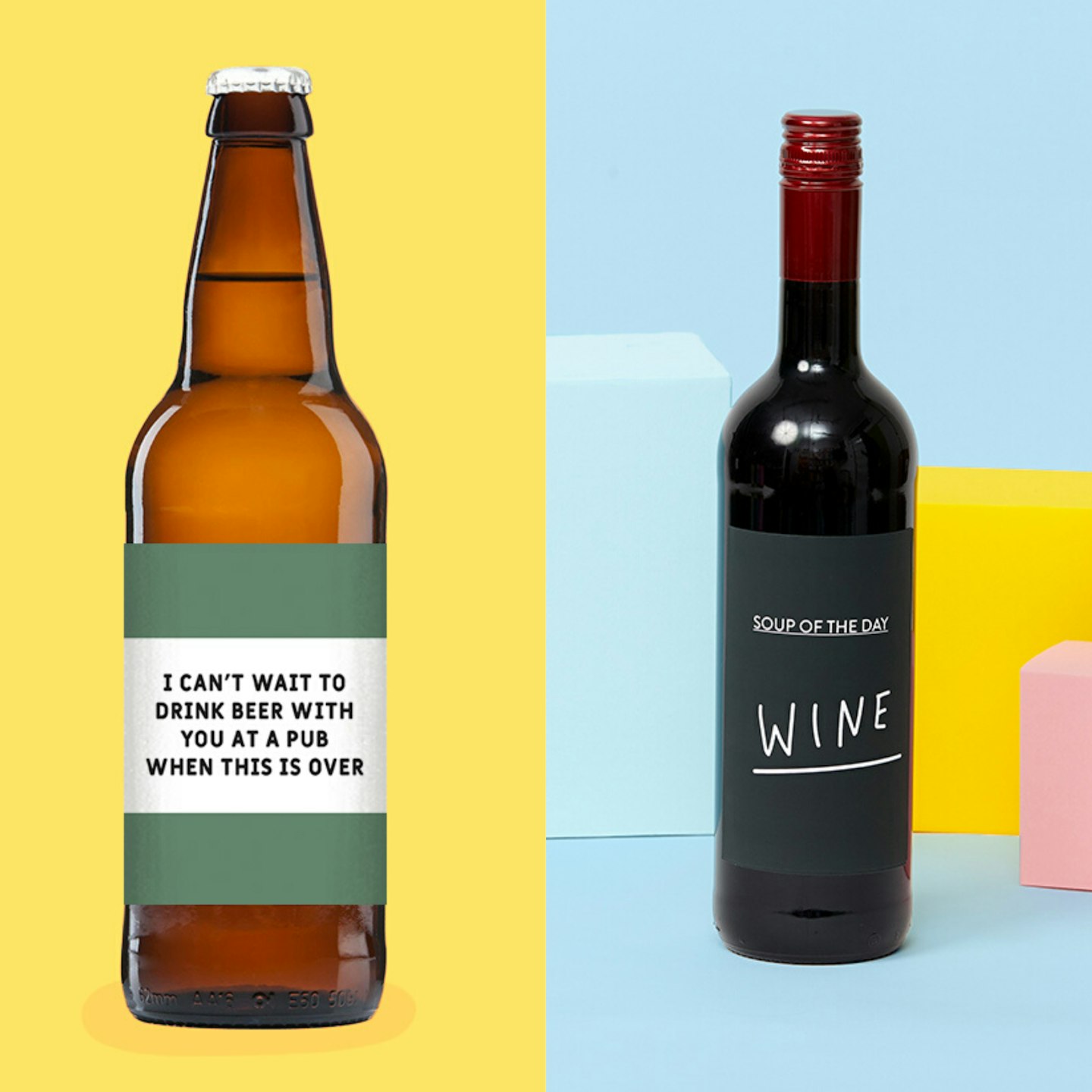 8 of 14
CREDIT: scribbler
Food and Drink Gifts from Scribbler
Scribbler has a whole host of funny, food or drink-related gifts that will give your dad a laugh and a smile this Father's Day.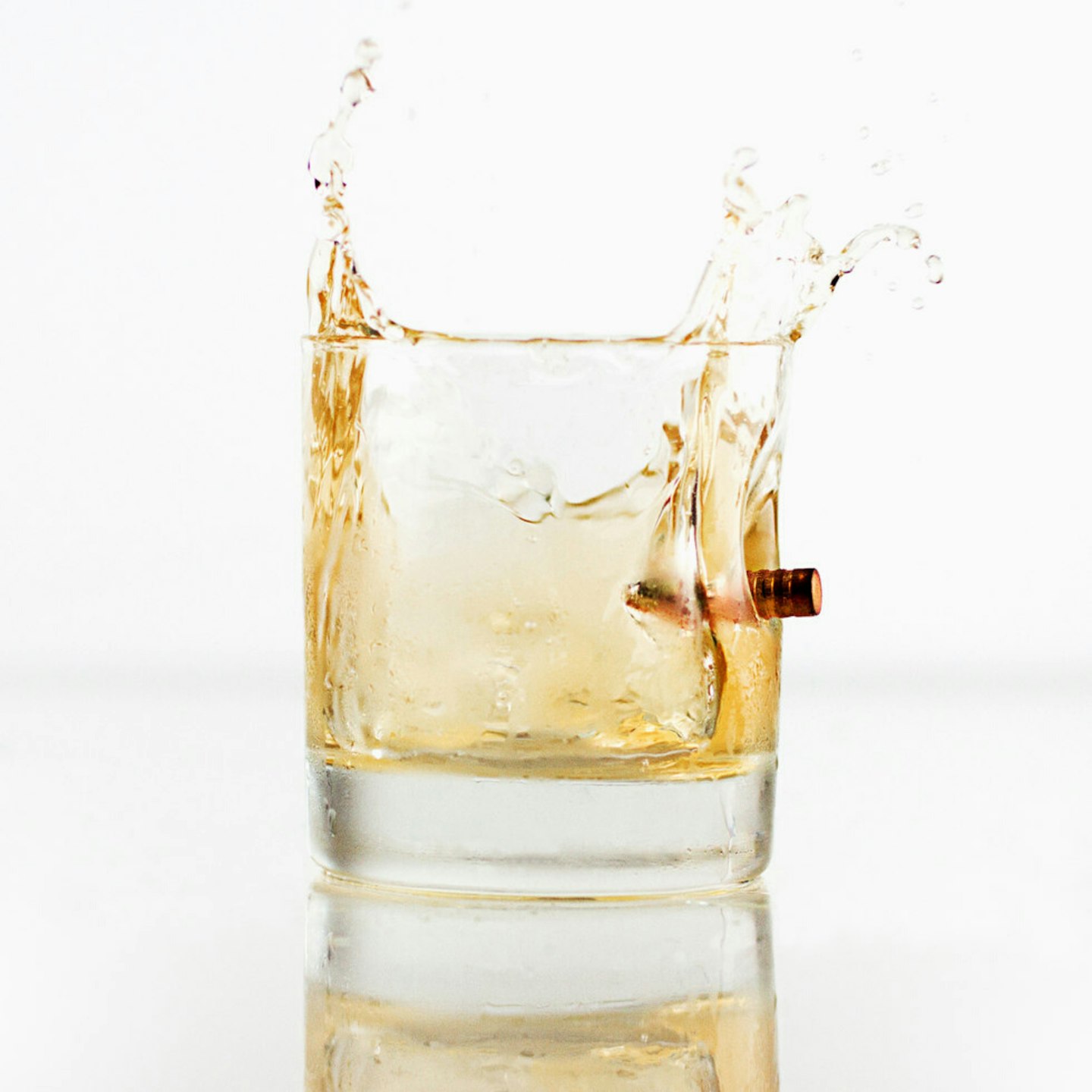 9 of 14
CREDIT: wayfair
Bulletproof Whisky Glass
Does your dad love to make up stories about how amazing he is? Fighting off monsters and saving the world? Give him some ammo (lol) with this bulletproof glass, featuring a real (fake) bullet.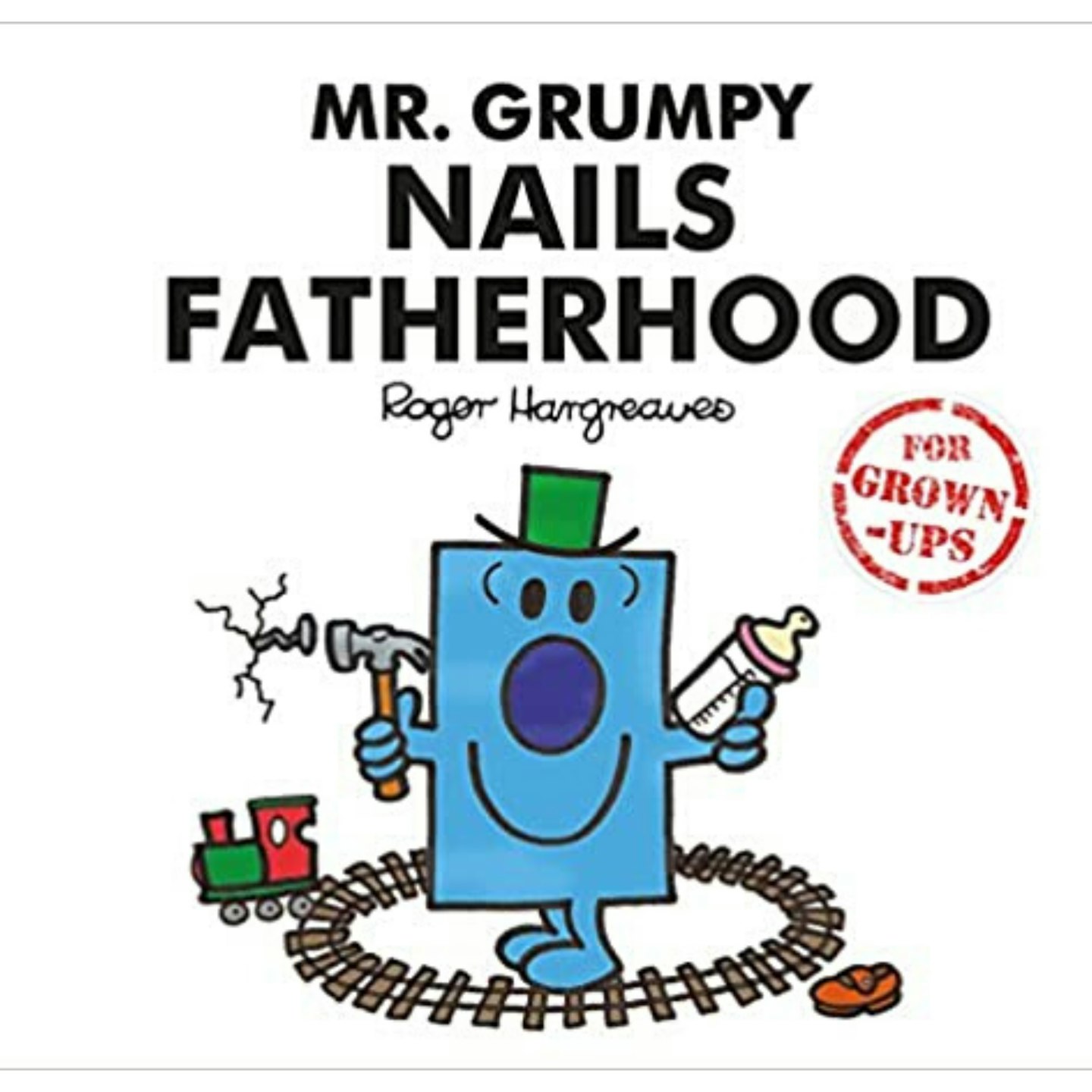 10 of 14
CREDIT: amazon
Mr. Grumpy Nails Fatherhood
For new dads, this hilarious Mr. Grumpy book will give them lots of laughs, as they reflect on their own journey through parenthood.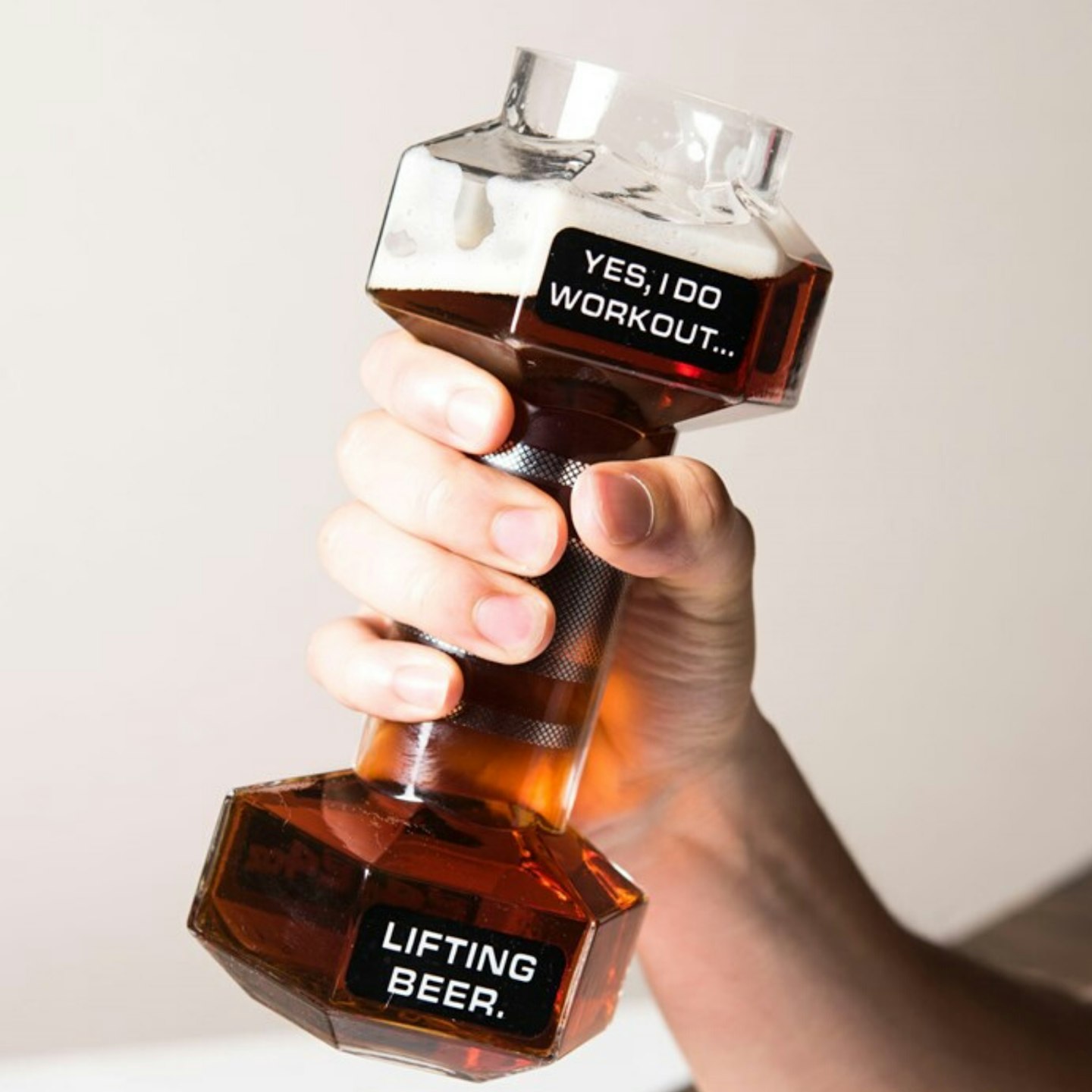 11 of 14
CREDIT: getting personal
Lifting Dumbbell Beer Glass
Jim? No I don't know a Jim... OH, GYM? No thanks, love. Help your dad to a home 'workout' with this novelty beer glass.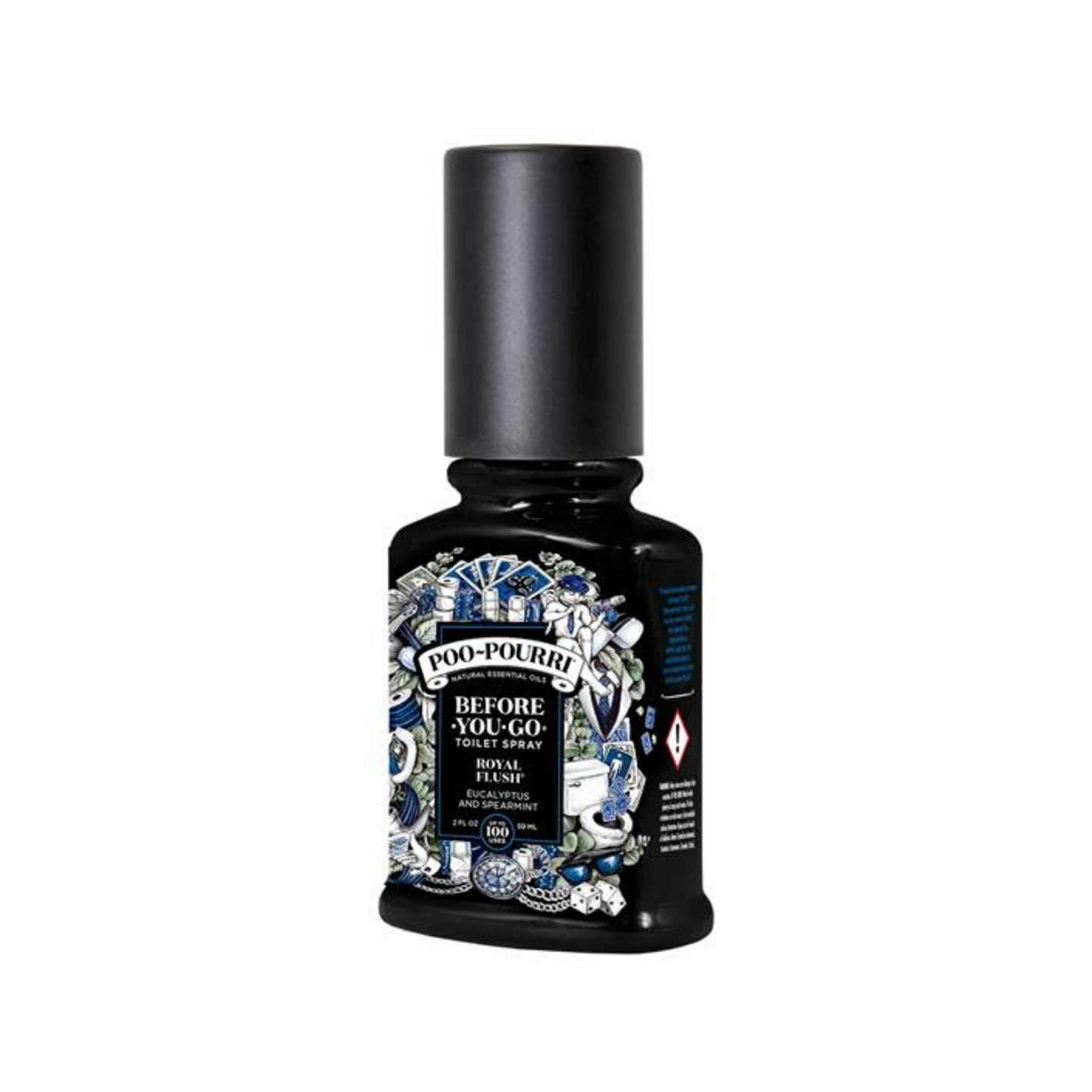 12 of 14
CREDIT: amazon
Poo-Pourri Royal Flush Toilet Spray
Featuring a fresh blend of eucalyptus and green mint, this before-you-go toilet spray is perfect for the distinguished gent, or for a family who's been punished enough by dad's toilet antics.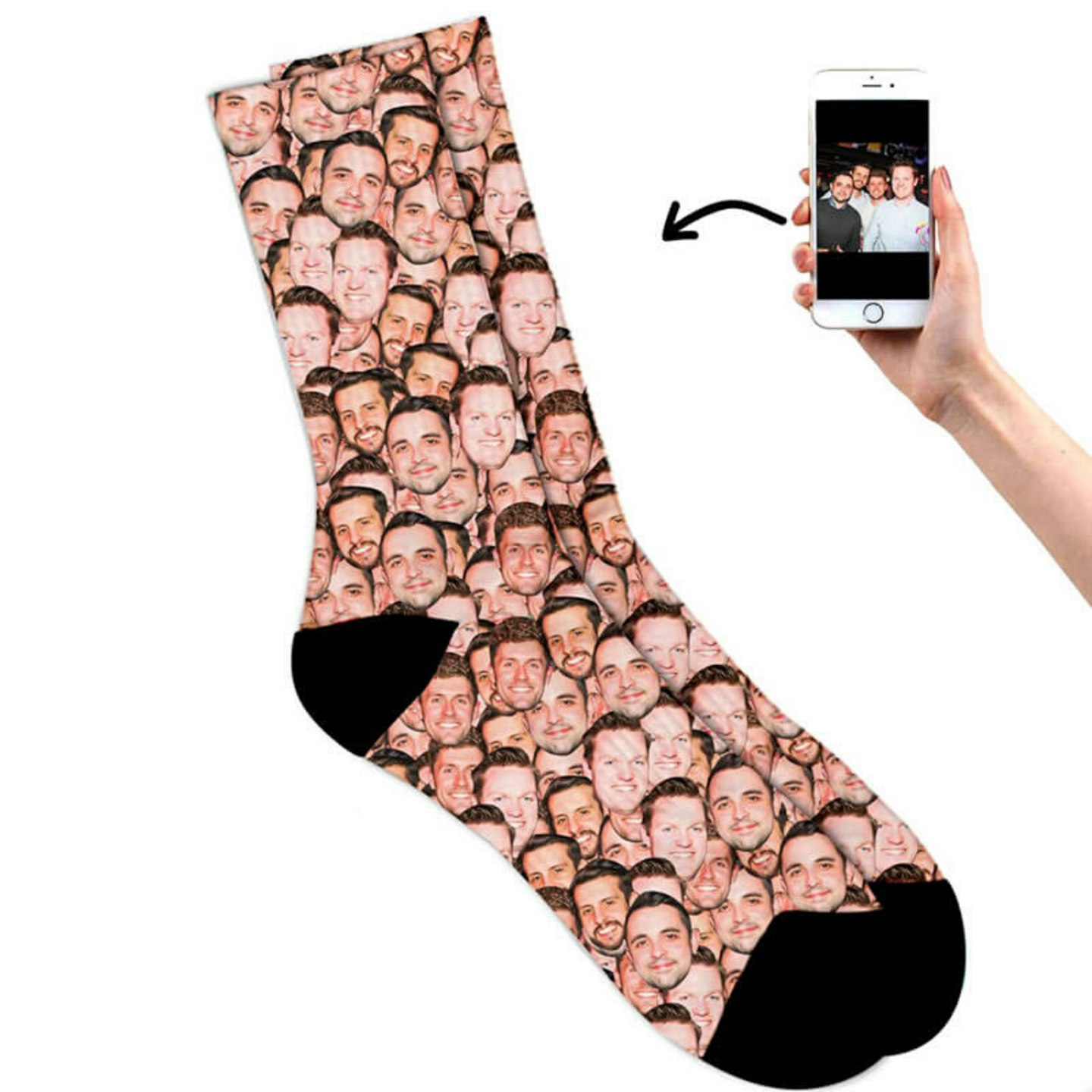 13 of 14
CREDIT: prezzybox
Personalised Multi Face Socks
What could be funnier than a pair of socks with your face all over them? Oh, he'll love this.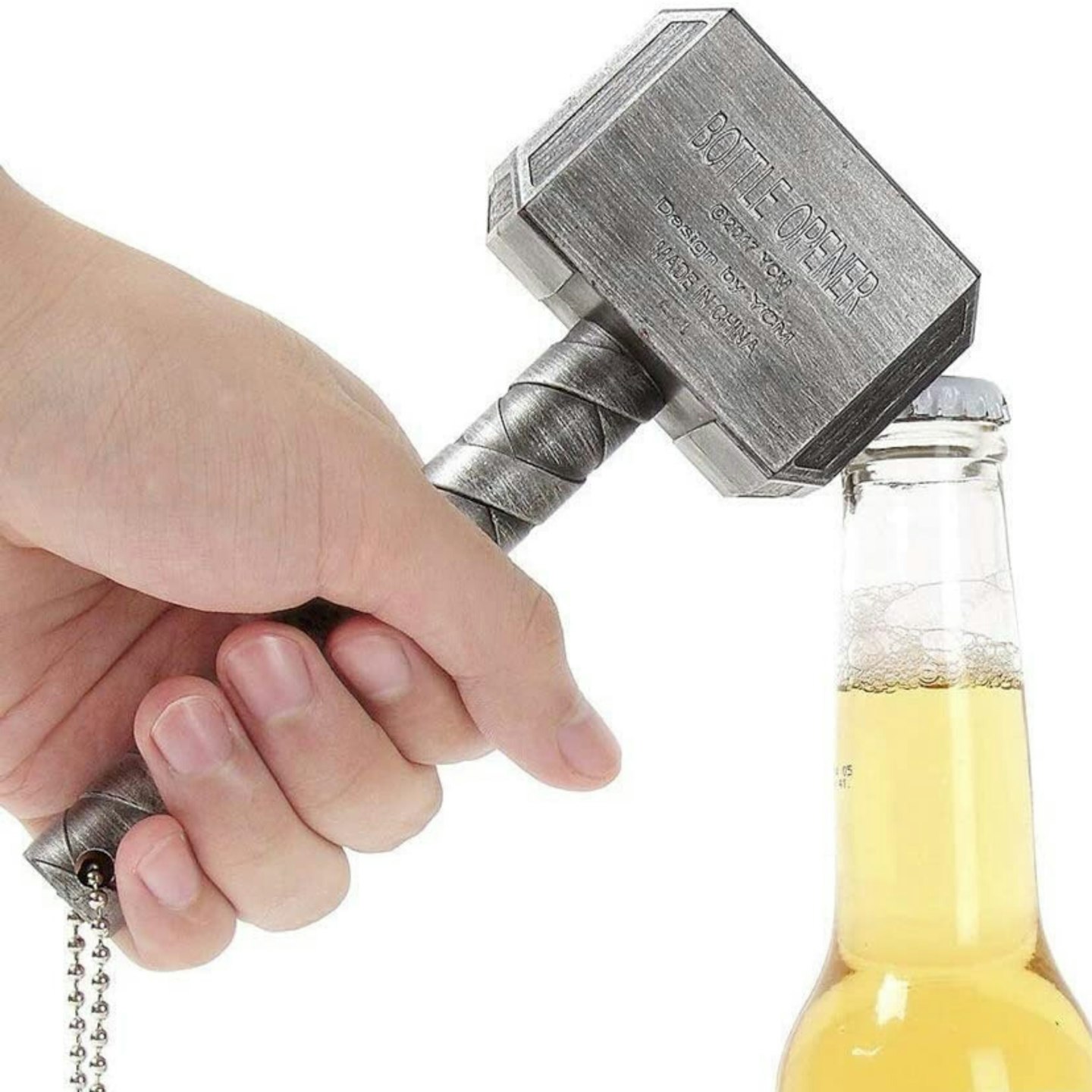 14 of 14
CREDIT: amazon
Hammer of Thor Beer Bottle Opener
Every superhero dad needs his own hammer (move over, Thor), but this one doubles up as a bottle opener. Fab.
The History of Father's Day
It's nice to celebrate our dads, so much so that we don't need an excuse. But do you know why we celebrate it?
While Mother's Day is a Christian holiday in the UK, Father's Day actually stems from the US, from a rather sombre affair. The first Father's Day took place in 1908 in West Virginia. On that day, a church held a special sermon honouring fathers after 362 men were killed in a mining accident.
In 1909, a woman called Sonora Smart Dodd petitioned to see Father's Day recognised as a national day to honour her father, and all other dads out there, and Washington state celebrated its first official Father's Day in 1910.
Now, countries across the globe celebrate the day, each with a different date and different traditions. In the UK, it's become popular to buy ties, socks, booze and sentimental keepsakes for our dads, but tbh, we'd pick a funny gift over these any day of the week.
Jade Moscrop is the Commercial Content Editor for heat, specialising in lifestyle topics. When she's not writing about moisturisers, lipstick dupes and gym leggings, you'll usually find her on a hot girl walk, buying houseplants or listening to female-fronted rock bands.