Happy Pride Month, darlings – although, if you ask me, Pride is something to celebrate every month, week, hour and second of each and every year. Still, LGBTQ+ people and their allies have a month's worth of celebrations to look forward to, and f*ck knows, they all deserve it right now, so let's make sure we do it right and sparkle like the diamonds/cheap costume jewellery we are.
My name is Beary Poppins and as well as writing for heatworld, I am also a London-based drag queen, which means with Pride Month and Love Island starting this week I can look forward to my next day off/lie-in sometime in July.
Pride can be a lot of fun, but let me be clear, it's far more than just Tesco tinnies and endless rainbow-washing from the world's biggest brands (yes, I said rainbow-washing - I also said Pride is each and every mutha tucking day). At its core, Pride is actually a protest, so let's make sure your dazzling outfits are making all the right statements this Pride season – while popping harder than Alyssa Edwards going to town on some bubblewrap, obviously.
First and foremost, Pride is a protest – so make your outfit say something
Pride marks the anniversary of the Stonewall Riots in New York on 28 June 1969, which actually lasted for six whole days. These riots were triggered by police harassment at the Stonewall Inn, a famous queer bar in New York – a safe haven for the LGBTQ+ community. Or at least it was supposed to be.
Since that event, queer people and allies have celebrated Pride year after year in cities across the globe, yes, to celebrate the LGBTQ+ community and all the beautiful souls under that umbrella, but also to remember that the fight is not over. Queer people are still being persecuted, targeted and silenced, so by celebrating Pride, you are standing with us.
A few of us just happen to make it look fabulous, too.
Wear something that makes a statement this Pride; that expresses your support, love, and intolerance of bigotry. A sentiment on a T-shirt can be just as powerful as a sentiment on a placard.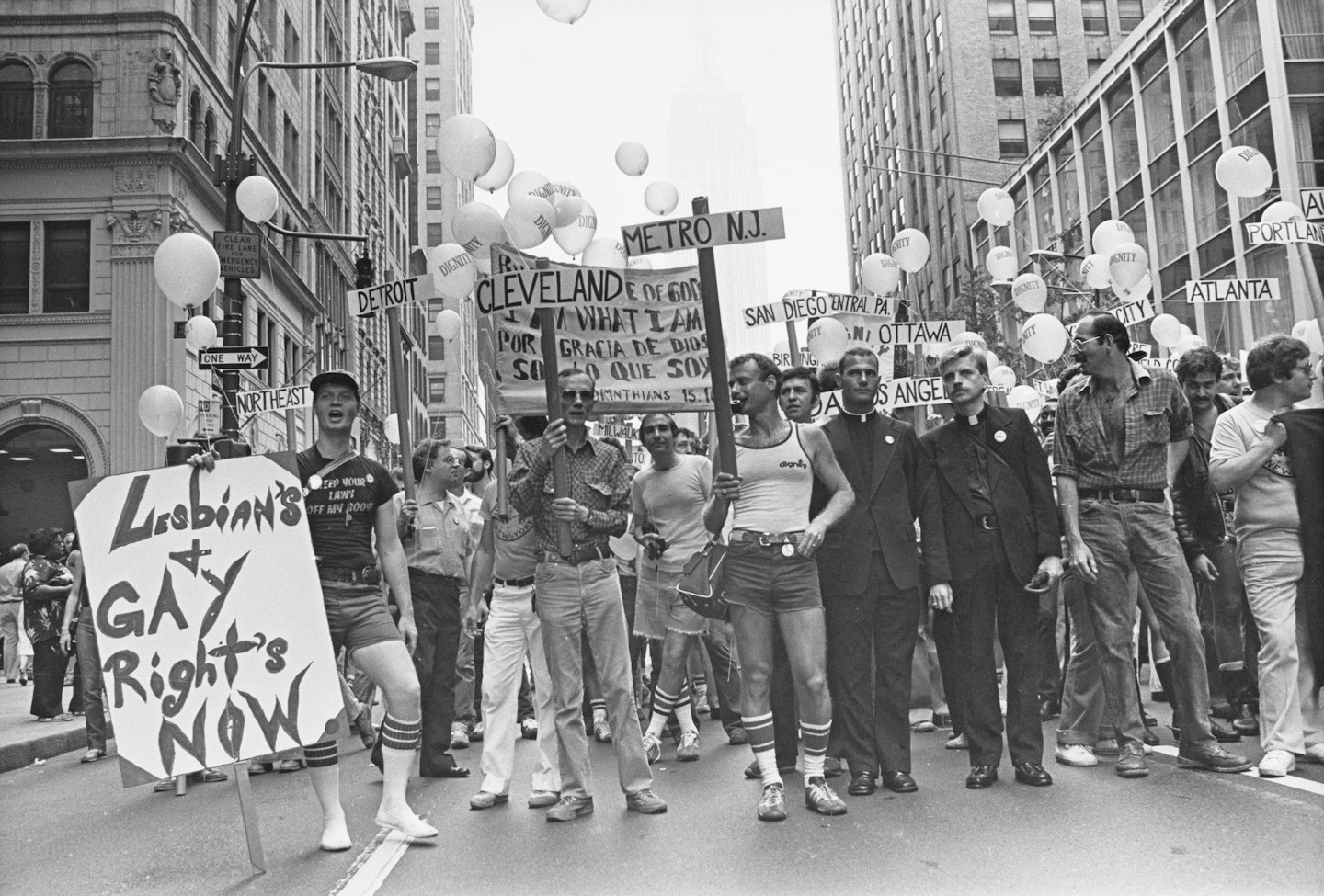 Sequins, sequins, sequins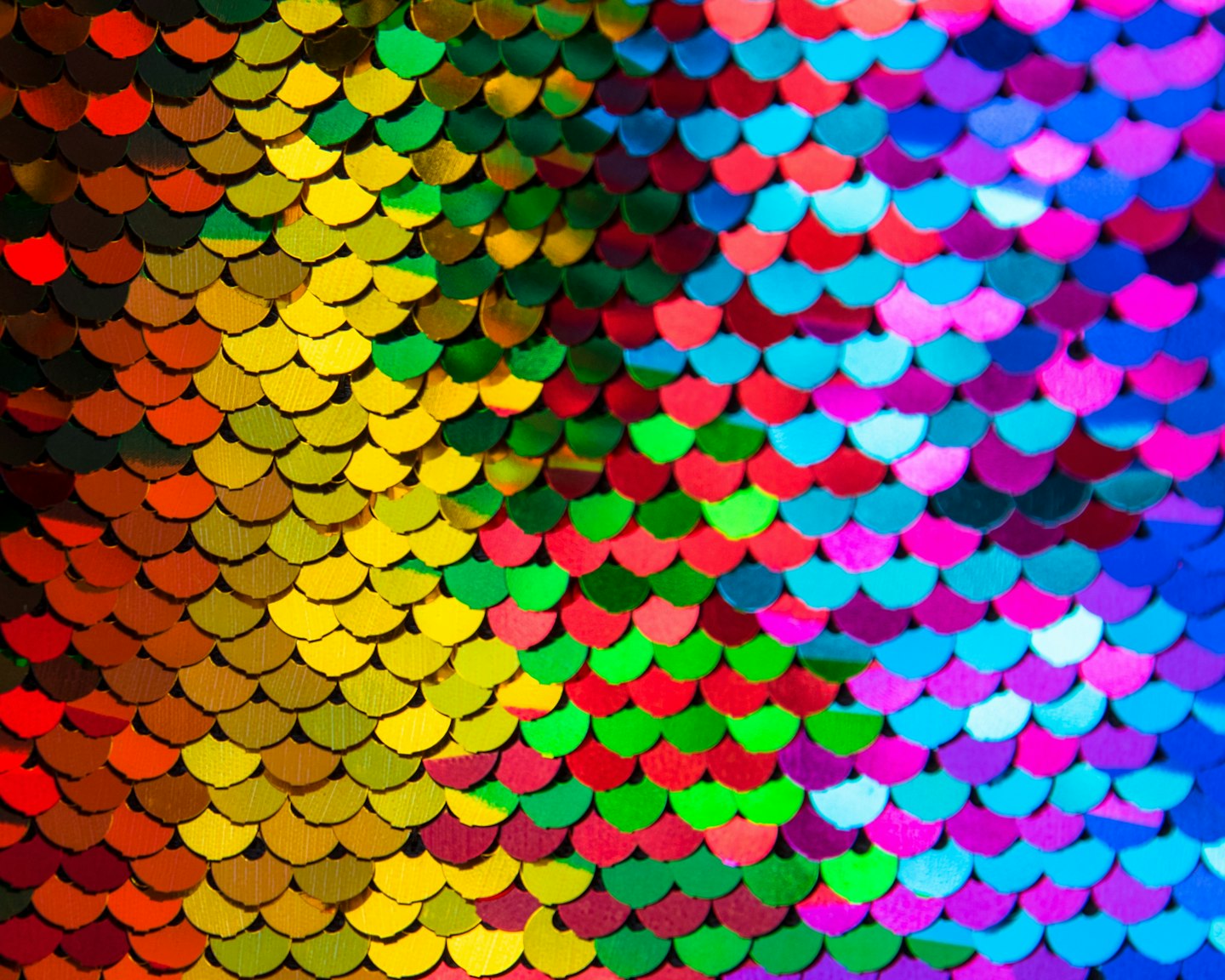 Too much of anything doesn't exist at Pride. More is more and too loud isn't loud enough.
Sequins are a drag queens' best friend and you'll shine brighter than than gayest of rainbows if the sun hits you at just the right angle. Even a sequinned accessory – like a sequinned Alice band – can transform a drab outfit (jeans and a nice top) into something eye-catching.
There is no such thing as too much colour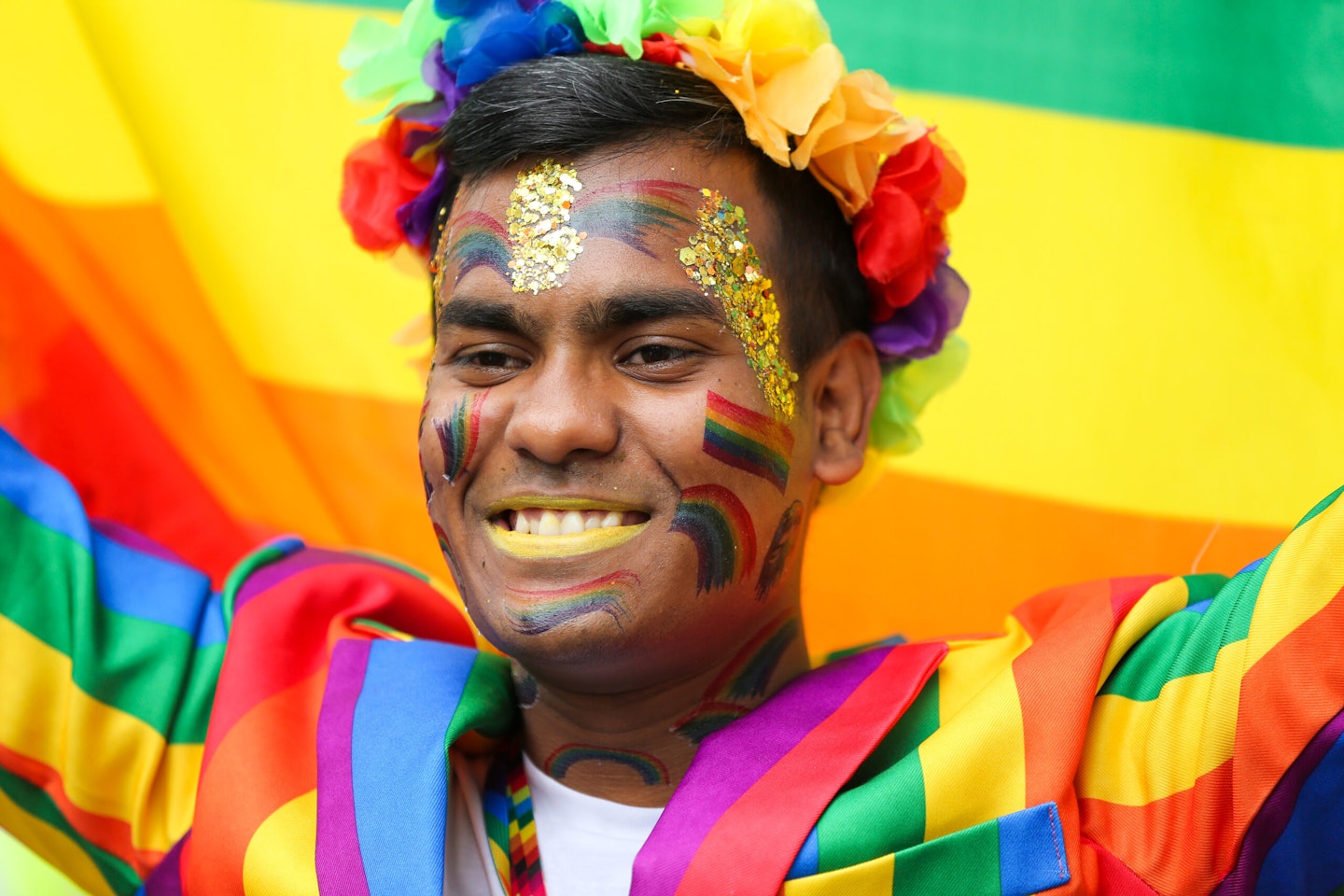 A plethora of colours make up the Progress Pride flag, so indulge. Pride is a time to let yourself free and celebrate every glorious colour.
Update your flags and know what they mean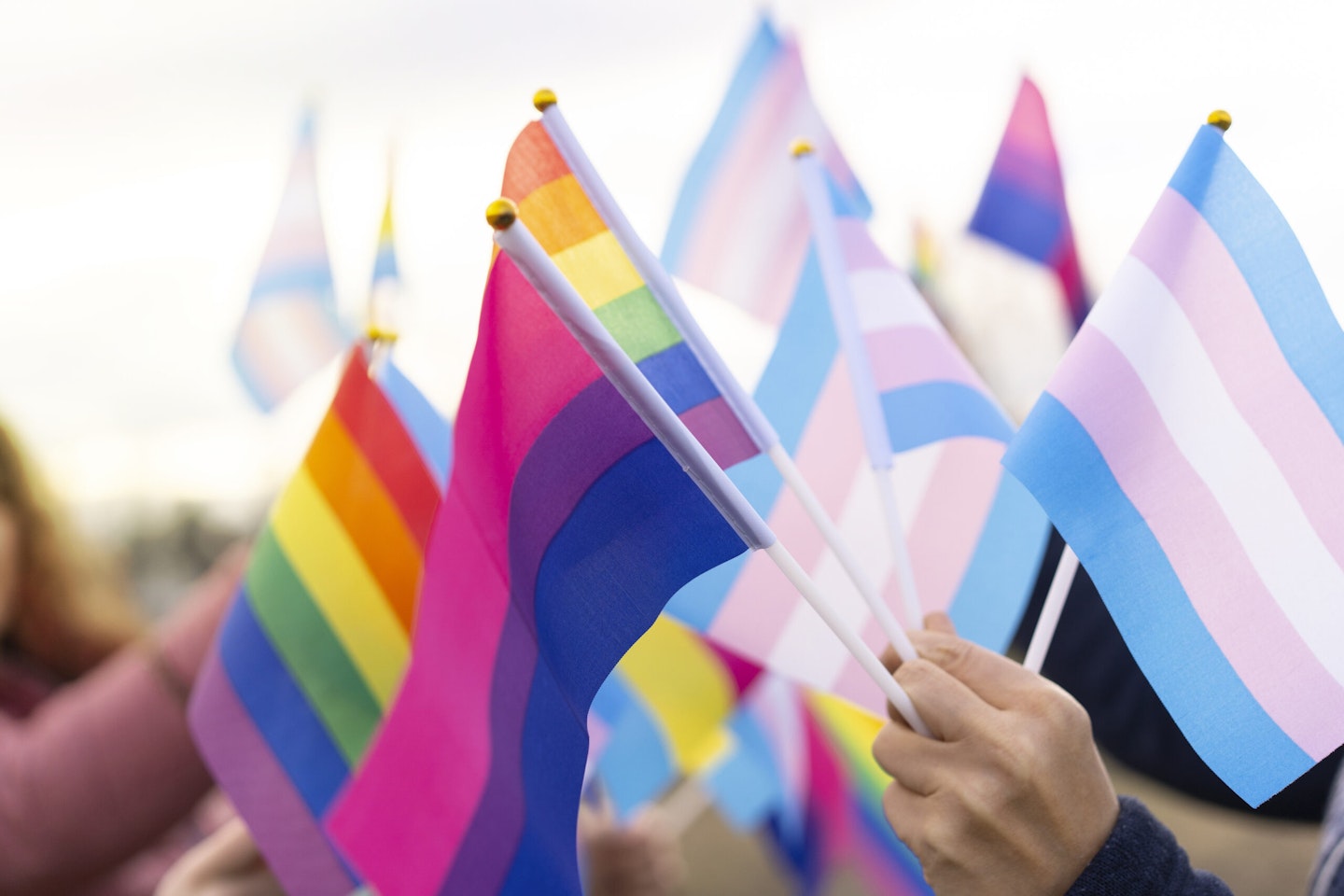 If you plan to implement a queer flag into your outfit in some way, make sure you've taken some time to understand what all our flags mean. For example, I mentioned the Progress Pride flag above (the updated pride flag), did you know what that was? Don't worry, I'm not coming for you, hun; it's no problem if you didn't, because Pride is also about learning more about different queer communities and experiences.
Love the skin you're in
This one's exceptionally important.
Pride is about love, and part of that is self love, so wear whatever you want and own it. We are all beautiful and all deserve to feel sexy, regardless of body size, background, sexuality, preference, etc.
Also it's always bloody hot for Pride – so get naked and stay cool. And pray for us drag acts.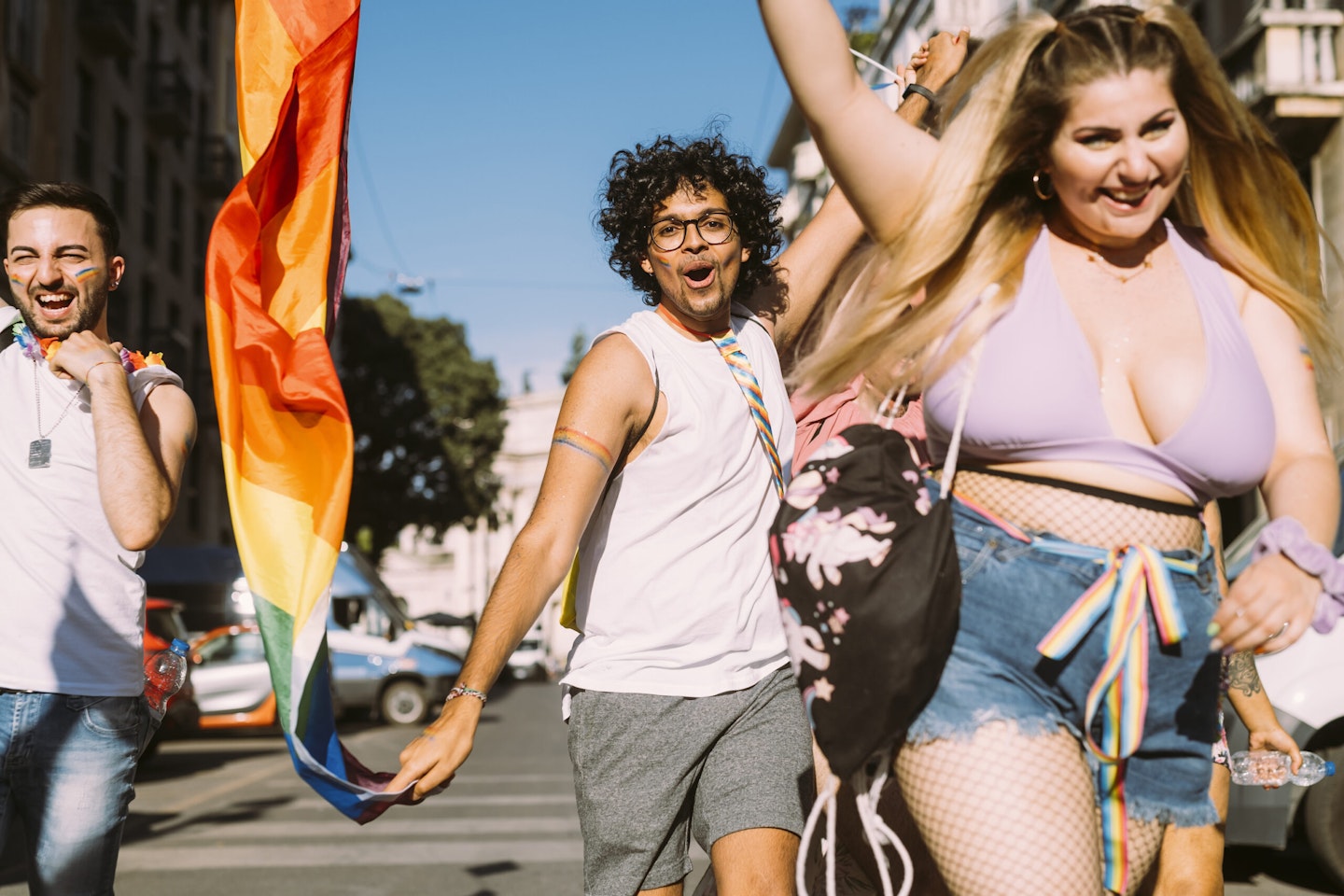 Keep the glitter biodegradable
A gentle reminder to sparkle while remembering our planet, darlings. There are lots of environmentally friendly glitter options out there, so be sure to do your research.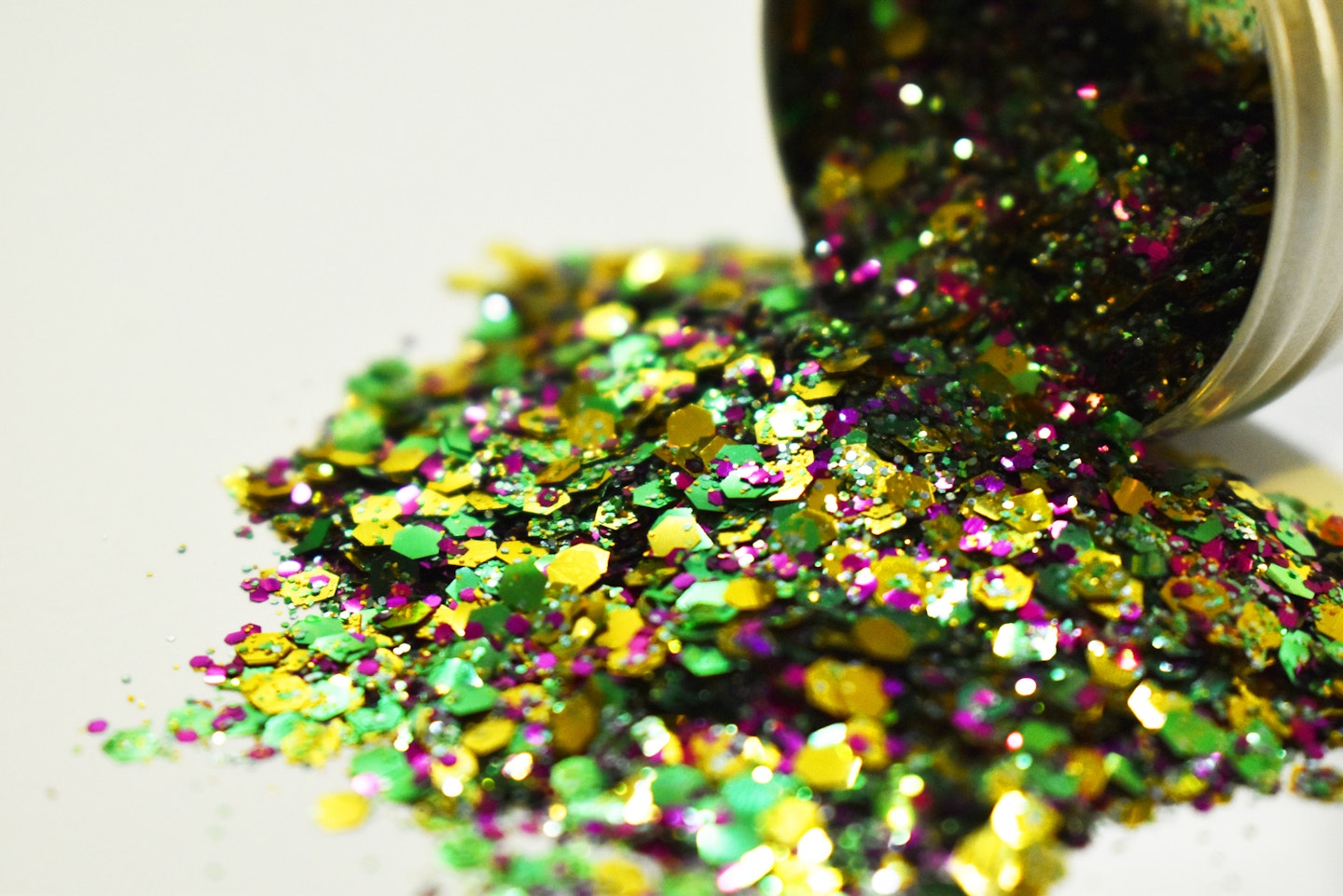 Drag is for everyone
Drag is not just cis men experimenting with female illusion. There is a wonderful world of drag kings and drag things out there, so trust mother when she tells you, drag is for everyone – it is about queer expression. So, if Pride is the day you finally experiment for the first time, let go, experiment and live.
You don't have to go full drag, of course, but why not experiment with makeup for Pride to show the world just how beautiful and creative you are? Glitter eyeshadows, face jewels and lashes long enough to sit on – go for it. Just experiment and f*ck gender norms.
Oh, and nails – if you're not wearing nails, you're not doing drag (to quote Alaska). No questions at this time.
To summarise: own it, feel it, make it say something and shine inside and out.
Oh, and a cape is always a slay – but that's just a preference, really.
WATCH: 'Victoria Is Back!' Mel B On Spice Girls Reunion, Drag & Queen Of The Universe S2