Who doesn't love a celebrity wedding? There have been a fair few in 2023, but it was Ashley Cole and Sharon Canu's turn to say "I do" last weekend, leaving fans fawning over their extravagant nuptials in Italy.
The former footballer married Italian ex-model Sharon in a ceremony at the palatial Hotel La Vecchia Posta in Ladispoli, near Rome, in front of their nearest and dearest, including their two children, Jaxon, six, and four-year-old Grace. Famous faces in attendance included Frank and Christine Lampard, and Sam Faiers and her partner Paul Knightley.
But in the aftermath of the nuptials, an insider tells heat that it has triggered a fresh wave of heartache for Ashley's ex-wife Cheryl, with the former Mrs Cole ruling out ever walking down the aisle again.
We're told, "In one sense, Cheryl is happy for Ashley. But on the other hand, she's feeling heartbroken. Although she knew it was coming, she was not prepared to be feeling so out of sorts in the aftermath of the wedding. When she married Ashley, she truly thought it would give her a fairy-tale ending, so seeing him get another shot at that brings back painful memories. All the success she has enjoyed in her career has been linked to his surname, and now this really is confirmation that it she's done for good in terms of ever using it again."
The happy newlyweds – who are thought to have met in 2014, when Ashley joined Italian side AS Roma – gave glimpses into their special day on Instagram, with the groom calling Sharon his "soulmate", while Sam Faiers thanked the couple for the "most incredible weekend".
Cheryl, 40, and Ashley, 42, tied the knot in 2006, but their marriage was plagued by his multiple infidelities, and she filed for divorce in 2010, citing unreasonable behaviour from her estranged husband.
During an emotional appearance on Piers Morgan's Life Stories the same year, the singer opened up about their divorce, saying a part of her would "always love Ashley". She said, "We had a great marriage and a fantastic wedding day, but I don't know where it went wrong. To this day, I still question that."
Cheryl continued to use the surname Cole until 2014, when she married French restaurateur Jean-Bernard Fernandez-Versini and took his last name. They split in August 2015 and their divorce was finalised in October 2016, by which point Cheryl was in a new relationship with Liam Payne. They welcomed son Bear in March 2017, but they parted ways the following July.
"When it comes to moving on, she's been finding it hard to date, let alone settle down with someone," our source says. "Cheryl's said that she might never marry again because she's scared of getting hurt. Now that she's got Bear, her priorities have changed. It's bittersweet, but she feels it's for the best."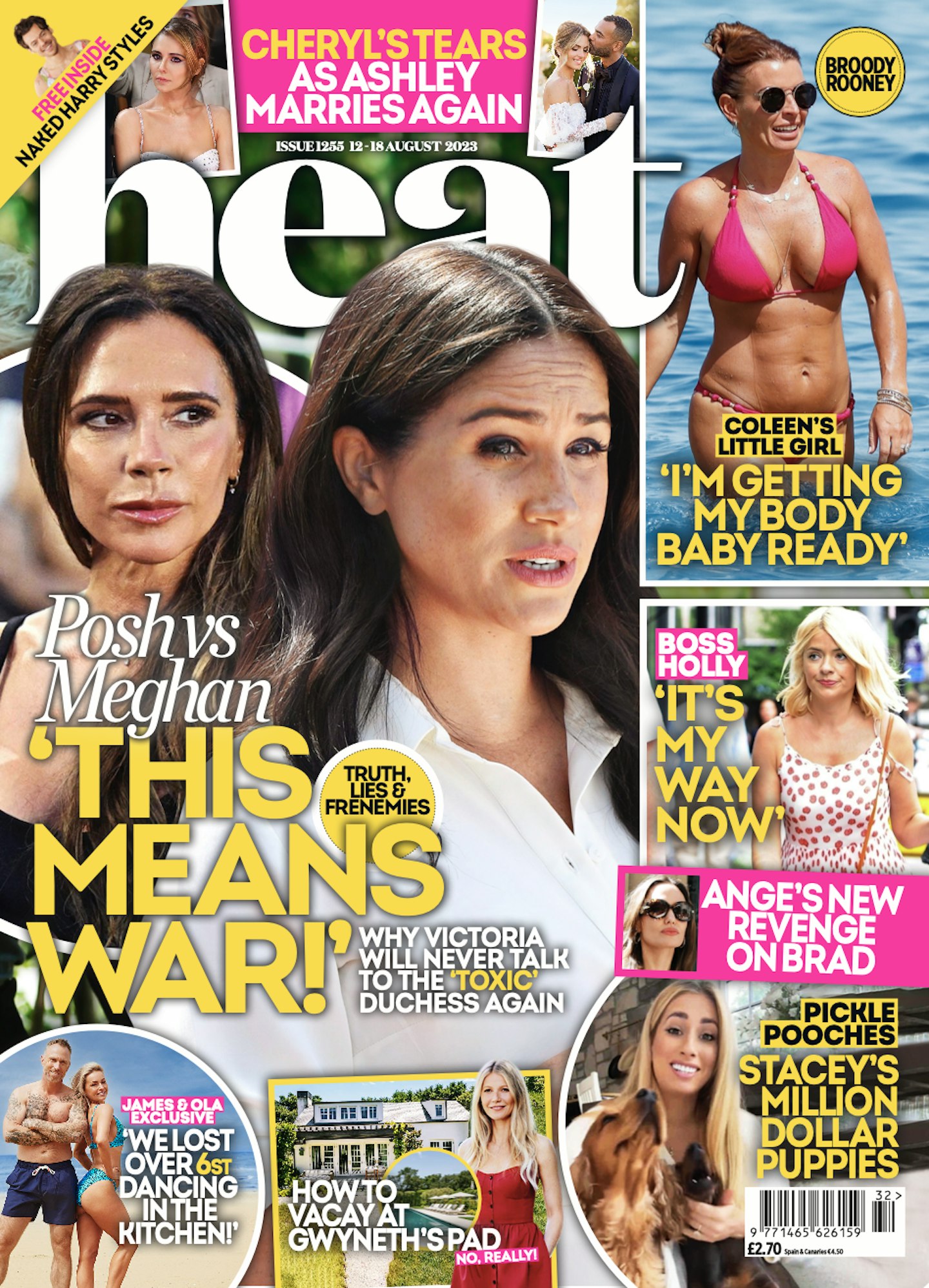 But despite the knockbacks in her romantic life, we're told Cheryl's friends have been encouraging her to spin Ashley's wedding into something positive. "She's trying to let the occasion be the push she needs to finally move on from her past and start a new chapter," our insider says.
"Now that there is a new Mrs Cole, Cheryl knows that part of her life is no more. She feels as though someone has taken it from her – in a way, that whole name and persona has been killed off now."
The source adds, "Her friends have been challenging her to see it as an exciting new opportunity to move on and see what is over the horizon. Cheryl doesn't want to be bitter, and she wishes Ashley and his wife nothing but happiness. But she's only human, and this major event was going to have a big effect on her, one way or another."
WATCH: 'It's Fake From Both Sides!' Kady And Ouzy Spill Love Island Tea | Heat Dates