You'd think having four kids – all still living under one roof – would be enough, but not for Coleen Rooney. The star has told friends she's feeling broody again, as her life settles back down following an intense year of court cases and filming her upcoming docuseries.
But with four boys already running around causing havoc, the WAG is now set on having that much-longed-for baby girl she once said would "complete the family". And that means exploring nutritional and holistic options to help with gender selection, as well as talking to husband Wayne about the possibility of adopting.
"Coleen is still dreaming about the baby girl she would love to have," says an insider close to the 37 year old, who is already mum to Kai, 13, Klay, nine, Kit, seven, and five-year-old Cass.
"She feels like her life is pretty sorted these days but, deep down, there's still one thing missing. She would absolutely love a little sister for the boys. The problem is, of course, that there's no guarantee of the sex. The decision has to be to try for another baby – not just a girl – and that's what's holding her back."
A story in 2019 about Coleen and former England captain Wayne, who she married in 2008, flying to Mexico to meet with doctors about an £8k gender selection procedure may have been part of Coleen's "Wagatha Christie" sting operation, but in reality, our insider says they are looking at what can be done naturally.
"Coleen has weighed up all her options," says our insider. "She's had consultations and done all the research, and is now focusing on what she can do nutritionally and holistically. She and Wayne have also talked about adopting, which is something she often chats about with her mum, too. Coleen's always wanted to be able to give back and use her own wealth to benefit someone else's life."
It's a U-turn for the star, who said back in 2013, "A girl would be nice to complete the family," but later insisted, "I'm done having any more, definitely. I have always said I would like three children, so four was pushing it. I was never obsessed with having a girl… It would've been nice but I've got the boys."
But with her sons now getting older our insider says Coleen has changed her mind.
"She can't help noticing that the boys are growing up," we're told.
"And they're all so boyish. All they want to do is hang out with Wayne and play football. Part of her is thankful to have them out from under her feet because she's had her hands so full for the last few years, but a bigger part of her feels at a loss. Even Cass is a big boy now, and she misses having a baby. It makes her long for a girl even more."
There's no denying Coleen's had a busy year, as she spent time in and out of court battling the libel case brought by former friend and fellow WAG Rebekah Vardy.
The now-infamous Wagatha Christie saga was filmed for a new behind-the-scenes docuseries being aired on Disney+ this autumn. All the while Coleen was also overseeing the completion of their £20million six-bed mega-mansion in Cheshire, and Wayne was splitting his time between the UK and the US, where he took a job as coach of DC United. But with things finally slowly down, friends say Coleen is realising it could be now or never for a fifth baby.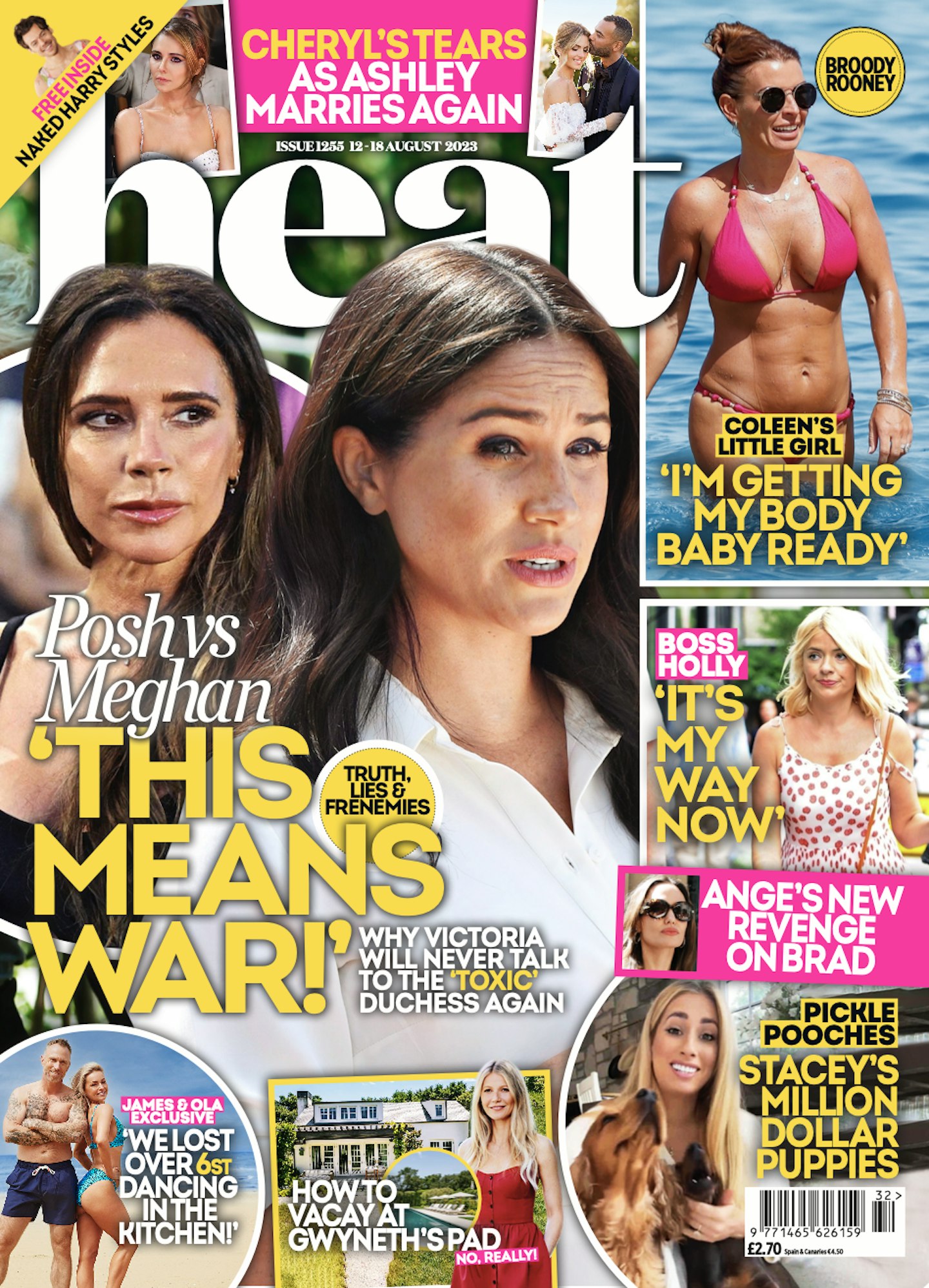 We're told, "Coleen's aware of her body clock ticking. She's still young, and very fit and healthy, but she also knows there isn't unlimited time. She loves having a big family, and it's on her mind a lot at the moment – especially as they've had her little niece to stay and Coleen is besotted with her."
The source adds, "She's so broody right now, she can't pass a baby shop without lingering. She and Wayne need to make a decision ASAP."