Her bombshell documentary dropped last week, with fans calling Coleen Rooney an "inspiration" as she recounted the infamous story of how her sleuthing led her to accuse Rebekah Vardy's Insta account of leaking her secrets, as well as her ordeal when she was sued for libel.
And with her husband, footballer-turned-manager Wayne, by her side at the premiere after returning from America, the WAG looked to be on cloud nine.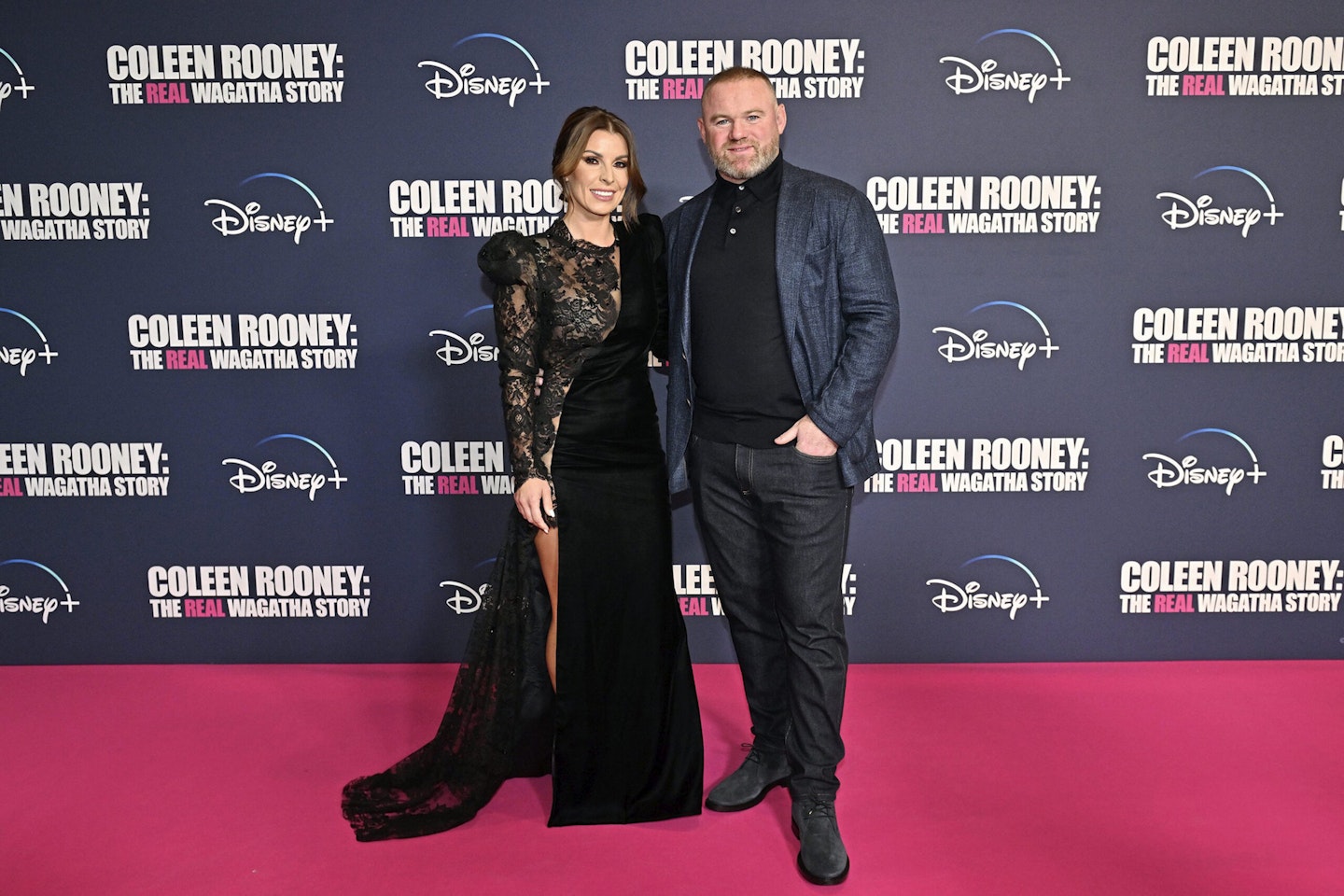 But while Coleen, 37, is breathing a sigh of relief now that last year's trial is behind her, an insider reveals to heat that her world could be about to be rocked once more after she apparently pushed rival Becky too far with the release of Coleen Rooney: The Real Wagatha Story.
She jetted off on a family holiday as Coleen hit the red carpet, but by all accounts, she spent her time on the beach seething.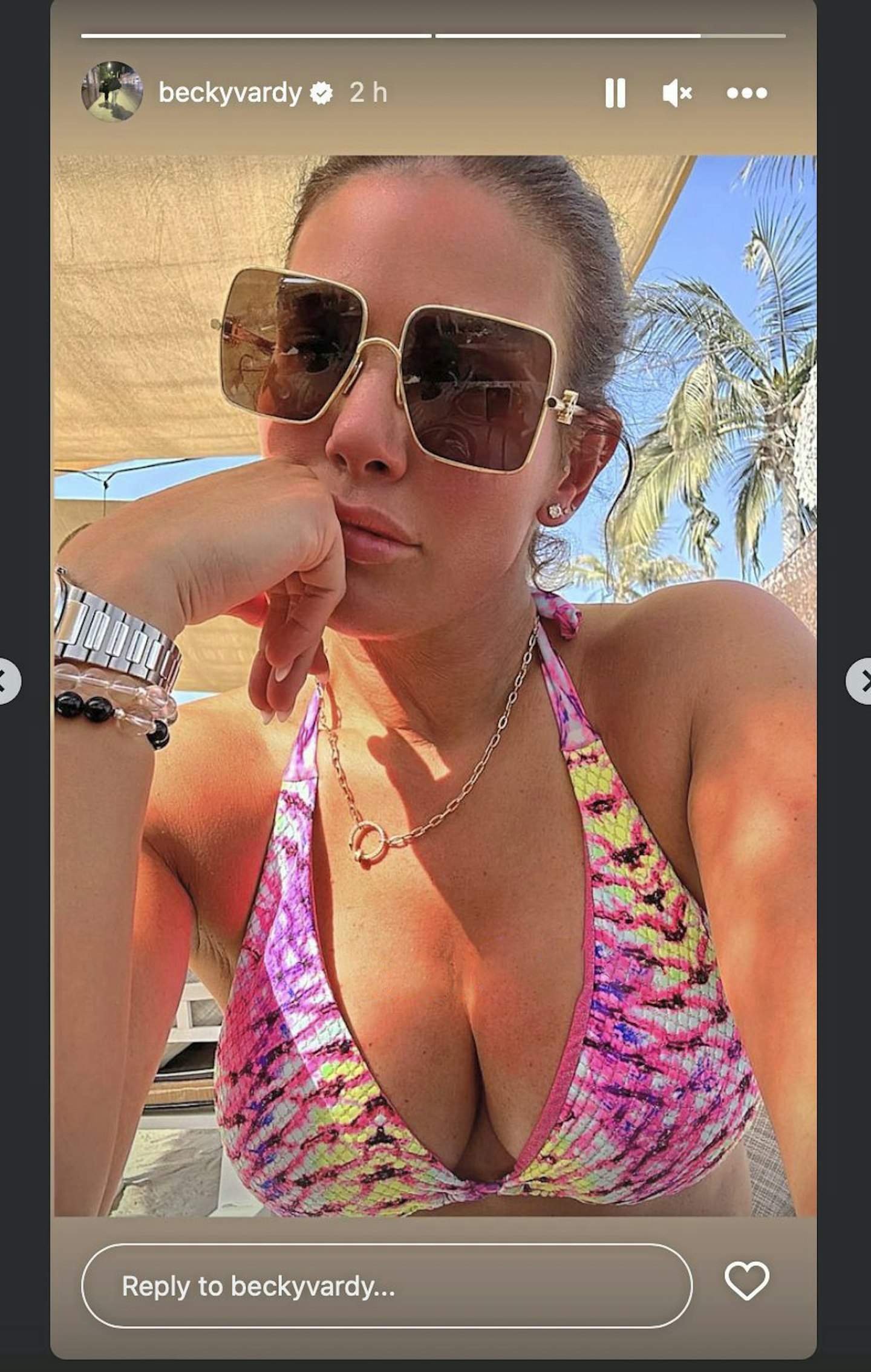 The source says, "Coleen is very much done with the Wagatha saga. She feels like it's been going on forever as she's done so much talking about it, but she's said that she now has closure at last. It's been a weight off her shoulders and she's finally ready to put it all behind her.
"Becky, though, is raging. The documentary and all Coleen's recent interviews have really pushed her to boiling point and she's saying she's not prepared to take it any more. She wants to confront Coleen in public – she's warned that she's not going to play by the rules any more."
The source adds that, with Wayne now back in English football as manager of Championship side Birmingham City, and Becky's husband Jamie playing in the same league, there may be another chapter yet to come in this saga.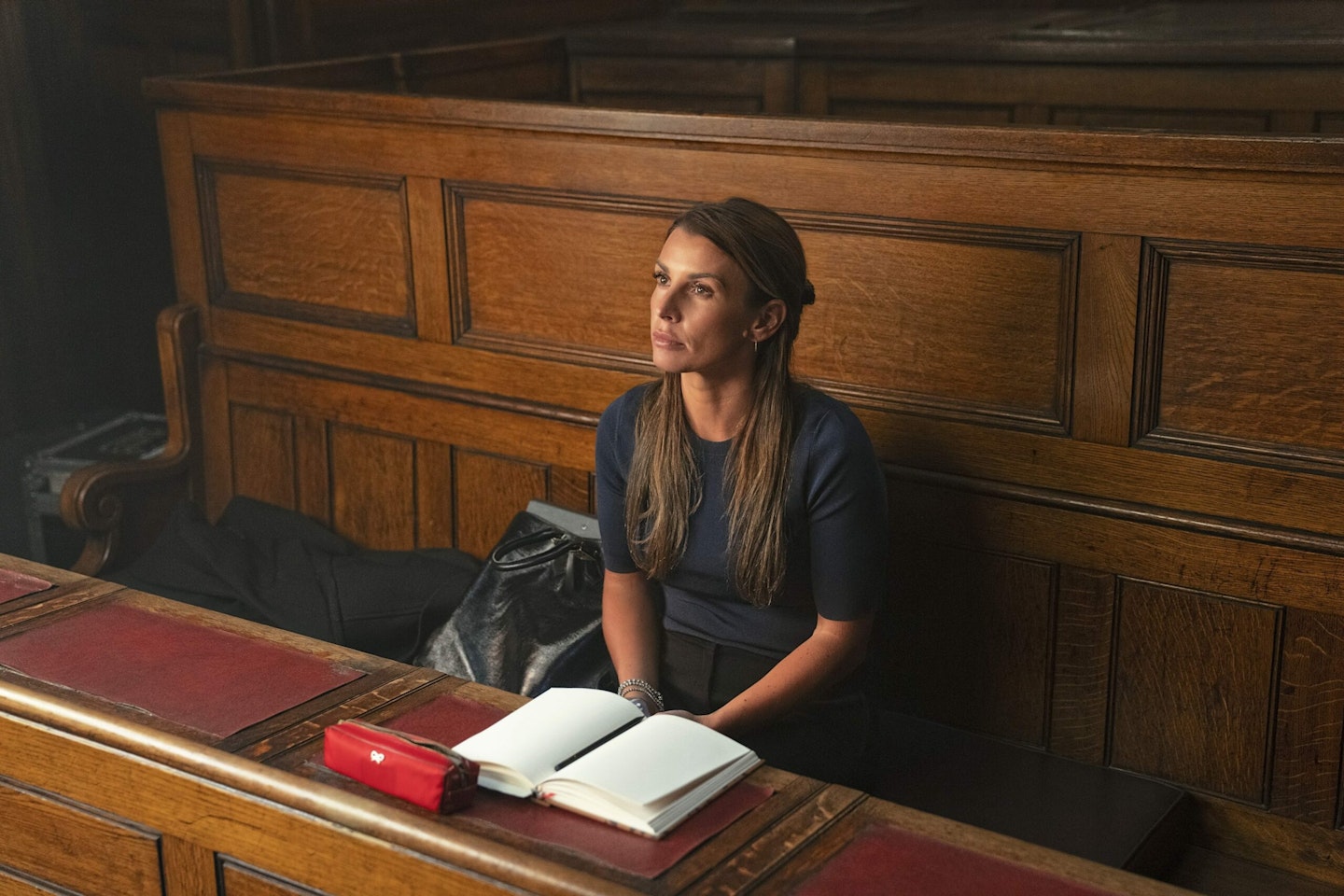 In her Disney+ documentary, for which she was reportedly paid more than £1million, an often teary Coleen spoke of the stress and anxiety that the case had caused her. Revealing how the intensity of the very public trial had caused physical, as well as mental, health issues, the mum of four said, "There were a lot of tears. I have reactive arthritis, and I've had it previously, but this situation brought it on a lot more than what I've had before. It drained me of my personality, my energy, and my character. It was not a nice place to be… It was a really difficult time that I went through, and my family went through with me, as well."
Now, Coleen has said she feels like a "cloud has lifted" and that she is ready to move on. She's hinted that her memoir, which is released next month, would – for her – be the final word in the real-life drama that has plagued her life for four years. However, there may well be a Wayne-shaped spanner in the works, thanks to her husband's new job.
The insider reveals, "Now that Wayne is at Birmingham, Becky has her eye on Coleen. There's a big game coming up between Wayne's team and [Jamie's team] Leicester City in December, which has got Becky's mind working on overdrive. She's let it be known that Coleen overstepped the mark with the documentary, and she feels like she was too quiet in the run-up to the trial, which played against her. She kept silent about all the rumours and everything she'd heard, but she won't be doing that any more."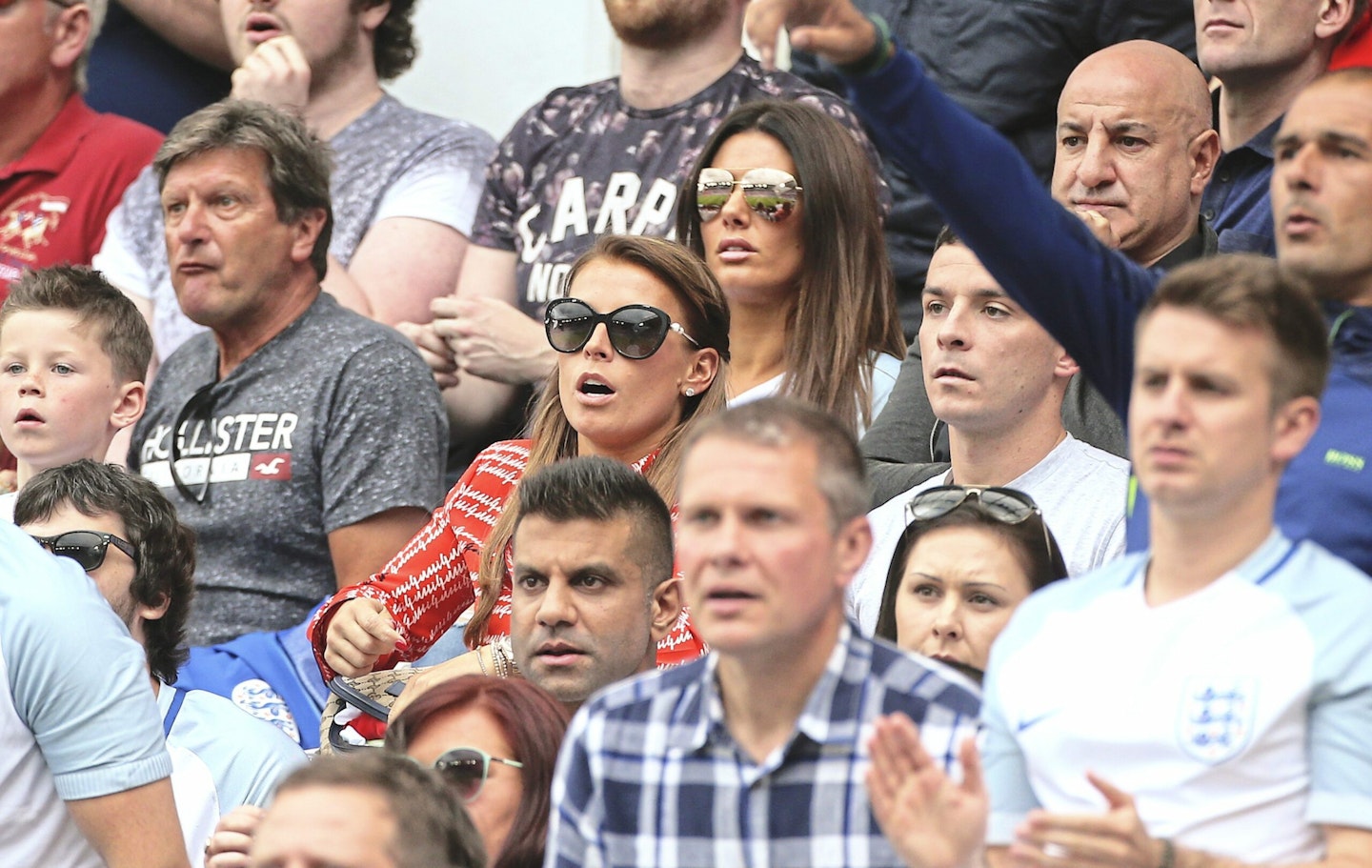 It wouldn't be the first time that the footballers' private lives have played out on the pitch. Back in 2016, Becky was snapped sitting behind Coleen at the Euros – something that was revealed at the trial to have been orchestrated by Becky, who demanded to be moved nearer to the WAG, because she knew she would be photographed. It was also alleged that Becky told an FA liaison officer to "f**k off" when asked to move.
While mum-of-five Becky – who has also been accused of staging photo ops of fellow WAGs to be sold to newspapers – hasn't shied away from the limelight since the trial, Coleen has kept a lower profile, with Wayne having been away for much of the time coaching DC United in the US – something we're told she found "liberating". But with Wayne back in the Championship league, she'll inevitably come face to face with Becky, who she taunted in her documentary, saying, "Don't play games with a girl who can play better."
Our source says, "With Wayne in the US, Coleen could take a break from football – her dad and brothers took the boys to games. Having to re-enter that world is making her anxious. The past year was a good escape – she was busy with her own work and didn't have to deal with any of the drama or gossip. She's still really good friends with some of the other WAGs, but she wasn't really expecting to be back into the thick of it again so soon, and while she wants to support Wayne, she doesn't want a confrontation with Becky."
However, the source says Becky is hellbent on having her say, telling us, "She has nothing to lose this time. There's no public court battle where her behaviour will be scrutinised. The Birmingham vs Leicester game could lead to a showdown, and Coleen is feeling very uneasy."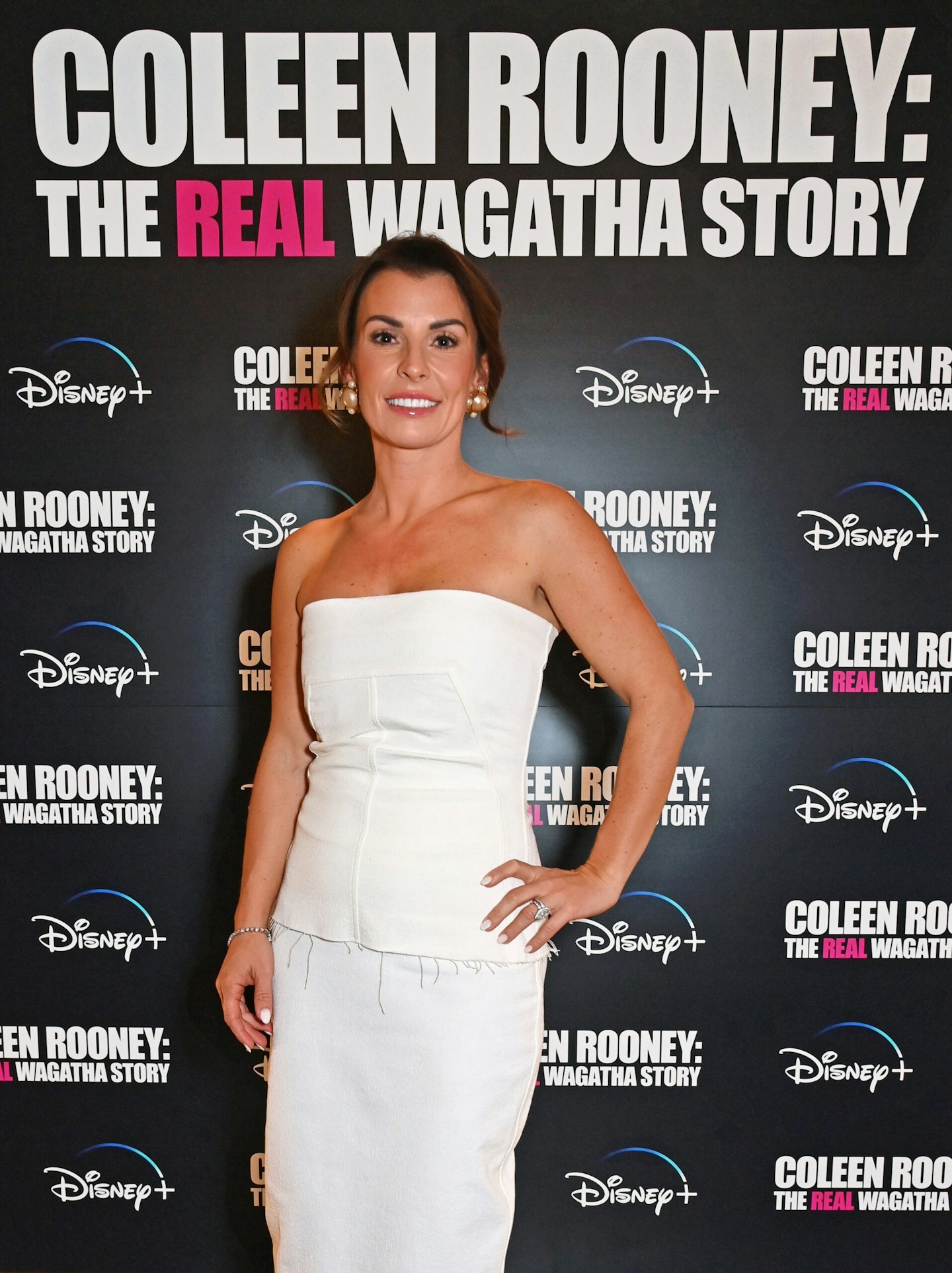 As the documentary dropped last week, Coleen opened up in an interview to promote it. And in it, she revealed how reliving the trial helped her to reflect on what she went through – and how her secret weapon was her determination to stay true to herself.
The mum of four said, "It hit home just how low I was at that time. My emotions really came out and that made the interview process quite intense, but then it was also a good chance to reflect."
She added, "I truly stuck to my guns from beginning to end. My story never changed from day one, and I was telling the truth. That's all I could do, and that's what I did."
During the docu, Coleen opened up on feeling homesick after moving to Washington with Wayne and their four sons in 2018, for Wayne's job at DC United. At the time, Cass was just six months old.
She confessed, "In America, I felt lonely and that drained me. I wasn't my usual chatty, perky self. I had to be strong for the kids, but I didn't want to talk [to friends and family] back home on FaceTime because if I did, I'd burst out crying."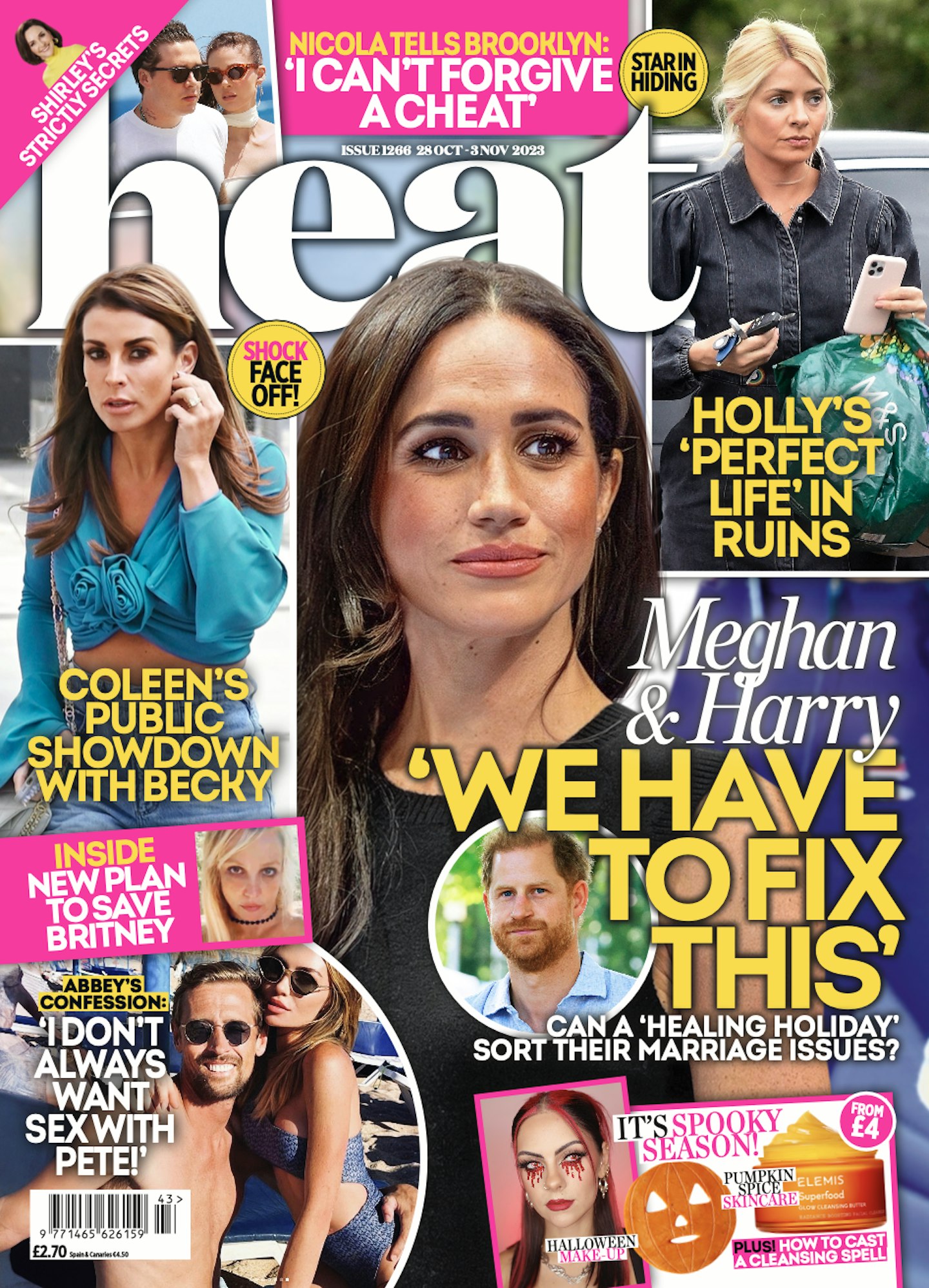 Some lighter moments in the trial saw Coleen and Becky's fashion choices making the headlines, and Coleen also revealed that what the tabloids dubbed her "girl-next-door look" was simply her choosing "what I had in my wardrobe".
However, she does wish she'd had her hair blow-dried. "I look back now and think, "Oh, I should've got a blow-dry some of those days! But I didn't want anyone in my room on those mornings before I went to court," she says.
After the trial, Coleen and Wayne jetted off with the boys, and she reveals, "That was one of the best holidays of my life, as it was such a relief." But when the verdict came in weeks later, Coleen admits she struggled to process it, saying, "I thought, 'Hopefully now we can go forward', but it wasn't as simple as that. Hopefully, it will be over soon, but the major part for me is over, and that was getting justice for telling the truth."
WATCH: 'Kady Unfollowed Me!' Mitch & Ella B Play Who's Most Likely To: Love Island Edition