She's been on a winning streak ever since her Wagatha Christie triumph and, after a string of brand deals have come her way, a source tells heat that Coleen Rooney is finally the one controlling the family purse strings.
Being married to football superstar Wayne, Coleen is no stranger to the spotlight. The couple, both 37, have weathered some very public storms over the years, with the mum of four staying loyal to her wayward husband.
Opening up in her recent Vogue interview, Coleen humbly admitted, "When people say, 'Oh, she's only in the public eye because of Wayne,' I'm like, 'Yeah, I am.'"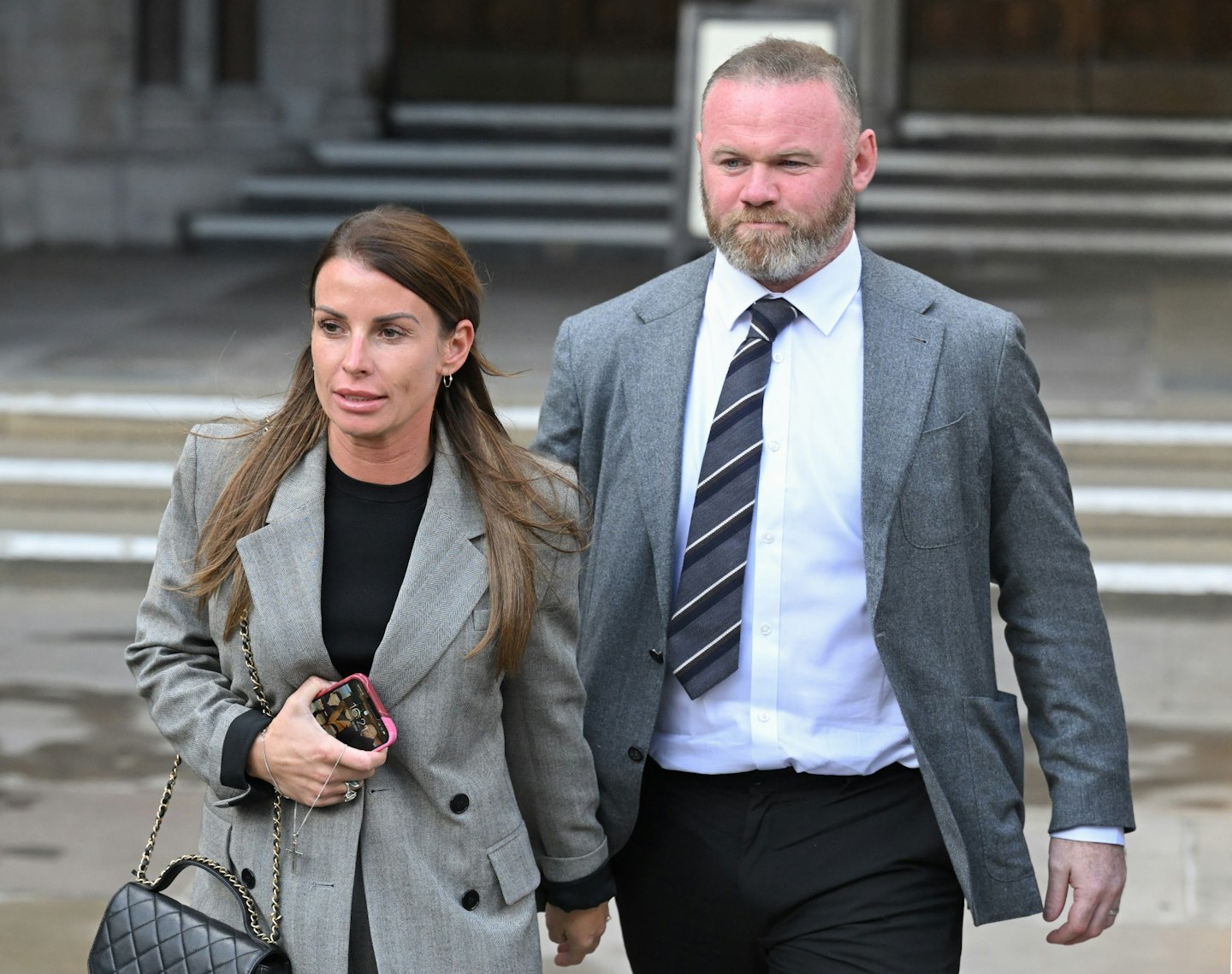 But following last year's infamous trial – which saw Coleen win the libel case that fellow WAG Rebekah Vardy had brought – the star is no longer simply Wayne's missus. With a multimillion-pound Disney+ documentary soon to air and an autobiography to be released later this year – thought to have earned Coleen around £5m in total – we're told she has well and truly stepped into her own.
"Money was never an issue for Coleen. She's always been able to splash the cash on designer bags or luxury holidays, but it always came with a sense of it being 'Wayne's money'," we're told.
"Wayne didn't care and was always telling her to buy things for herself, but the truth is she always felt an underlying sense of having to justify herself. If she wanted to take care of family or friends, she would always have to chat to Wayne. Coleen has admitted to friends that money is a funny thing in a relationship, where whoever earns it has an unspoken power.
"Obviously, marriage is a partnership – the way she sees it is that one person must take care of the work inside the house for the other to work outside the house. Their set-up was always that Wayne had a talent he got paid incredibly well for, so it was a no-brainer as to how it was going to work, but that doesn't mean that it wasn't a struggle for her to deal with at times."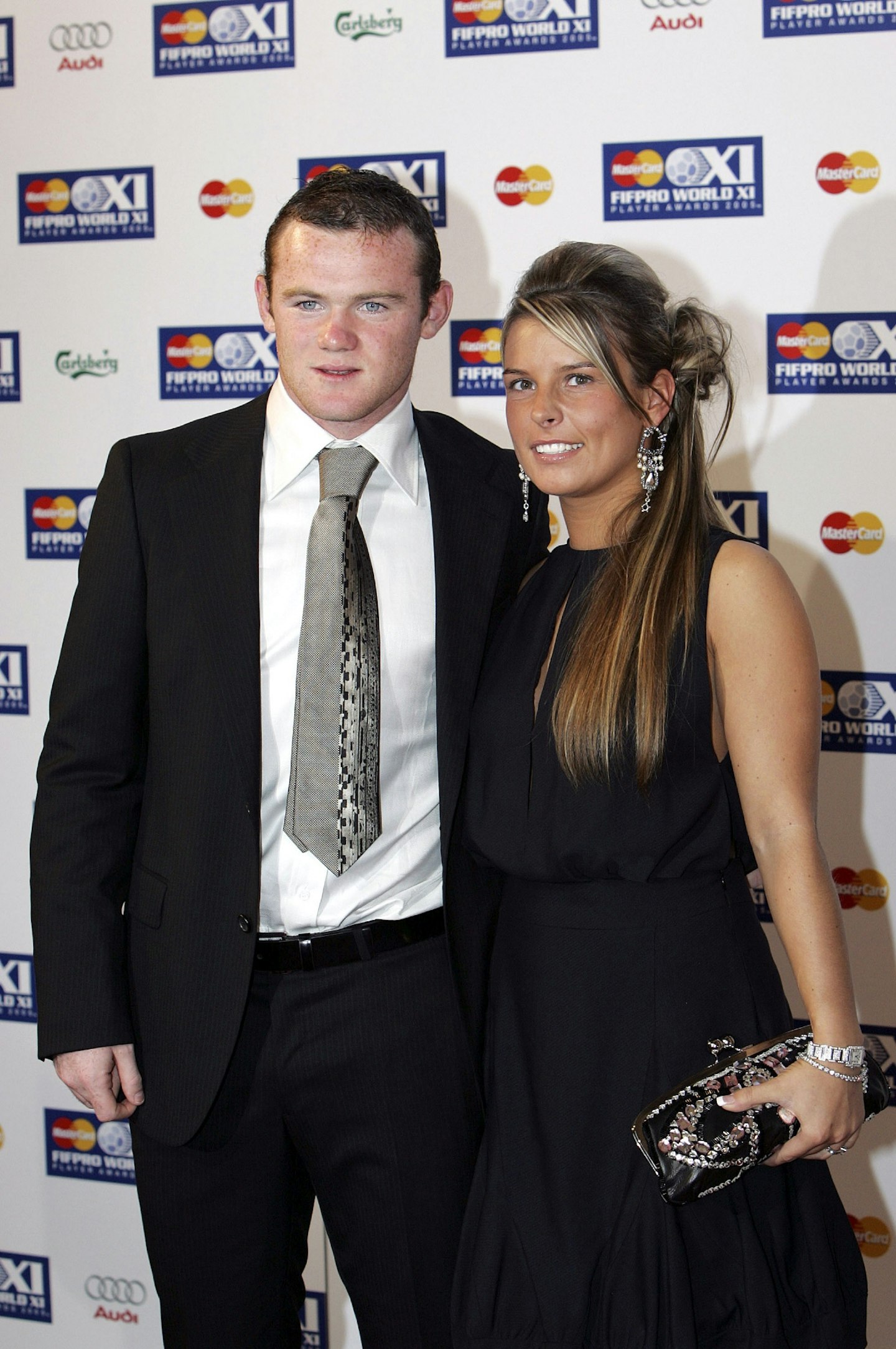 With Wayne's football career taking him around the world, it's been Coleen's role to care for sons Kai, 13, Klay, ten, Kit, seven, and Cass, five. But having spent years living in Wayne's shadow for the sake of her family, we're told that's all about to change. With Coleen bringing home the big bucks, and more multi-million-pound brand deals on the horizon, she's cashing in a pay cheque that matches that of her husband.
"For the first years of their relationship, Coleen had a good income from her media work, which gave her independence. But then came the babies, and that was no longer possible," reveals our insider. "Now that she finally has her own source of income again and is earning as much as Wayne, she's taking it very seriously. It's a sense of achievement for her – she's not just the WAG spending Wayne's money."
Our source also adds that it's bringing a welcome change to the couple's dynamic. They explain, "Coleen is no longer at the mercy of feeling like Wayne gets to make all the decisions about their lives, such as when they moved to Washington. Things are going to have to change and he needs to start accommodating her – everything needs to be more of a joint decision. It's very much a conversation being had at the moment."
With Wayne currently managing DC United and the US football season ending in October, the star will be jetting back to the UK, and we're told "nothing is certain" about the Rooney family's future.
Our source reveals, "Wayne loves it in America and has been angling for the family to move out there for a year, but Coleen has told him there's no chance. She has a lot of offers, some really good ones, and after nearly 20 years of playing second fiddle, she thinks maybe it's her time to be the breadwinner."