Dani Dyer's long-term boyfriend Sammy Kimmence, who is also the father of her son Santiago, has hit the headlines recently after he was sentenced to 42 months in prison after scamming two pensioners out of almost £34,000.
Although it was reported that the Love Island winner vowed to stand by her boyfriend and baby daddy when he plead guilty to five counts of fraud back in April, a source close to Dani has now claimed that the pair have split.
Amid his rumoured break-up with Dani, here's everything you need to know about Sammy Kimmence.
Who is Sammy Kimmence?
Sammy Kimmence is a 25-year-old former stockbroker. He used to work for a private brokers company in London and is also an amateur footballer who plays in midfield for Barkingside FC.
Why was Sammy Kimmence in court?
Sammy plead guilty to five counts of fraud during his trial at Portsmouth Crown Court on Monday 19 April after he was accused of scamming two elderly pensioners of £34,000. He had changed his plea after originally pleading not guilty the week before.
The court heard how he persuaded Peter Martin, 91, and Peter Haynes, 81, to allow him to invest their money for them. His victims were legitimate clients from an investment company where he had previously worked, with Sammy taking them on when the business stopped operating.
After falsely claiming that he was authorised to provide financial services, Sammy took £33,919 from the pensioners.
The judge warned Sammy his offences were so serious that he faces jail time when he is sentenced on 11 June.
Has Sammy Kimmence been jailed?
Yes, Sammy reportedly sobbed in court as he was sentenced to 42 months in prison on Wednesday 14 July.
Judge Timothy Mousley QC told him, "You didn't show any remorse immediately and I do not consider any remorse to be profound.
"You defrauded two men of significant sums of money, both were elderly gentlemen, neither was a wealthy man. Whilst these men trusted you, you used their money to fund your lifestyle."
Sammy, who told the court he had saved up £10,000 to repay his victims, was ordered to serve at least half his sentence before being released.
CHECK OUT celebrity women found guilty of finding love with lawbreakers
11 celebrity women guilty of finding love with lawbreakers - Slider with cover pic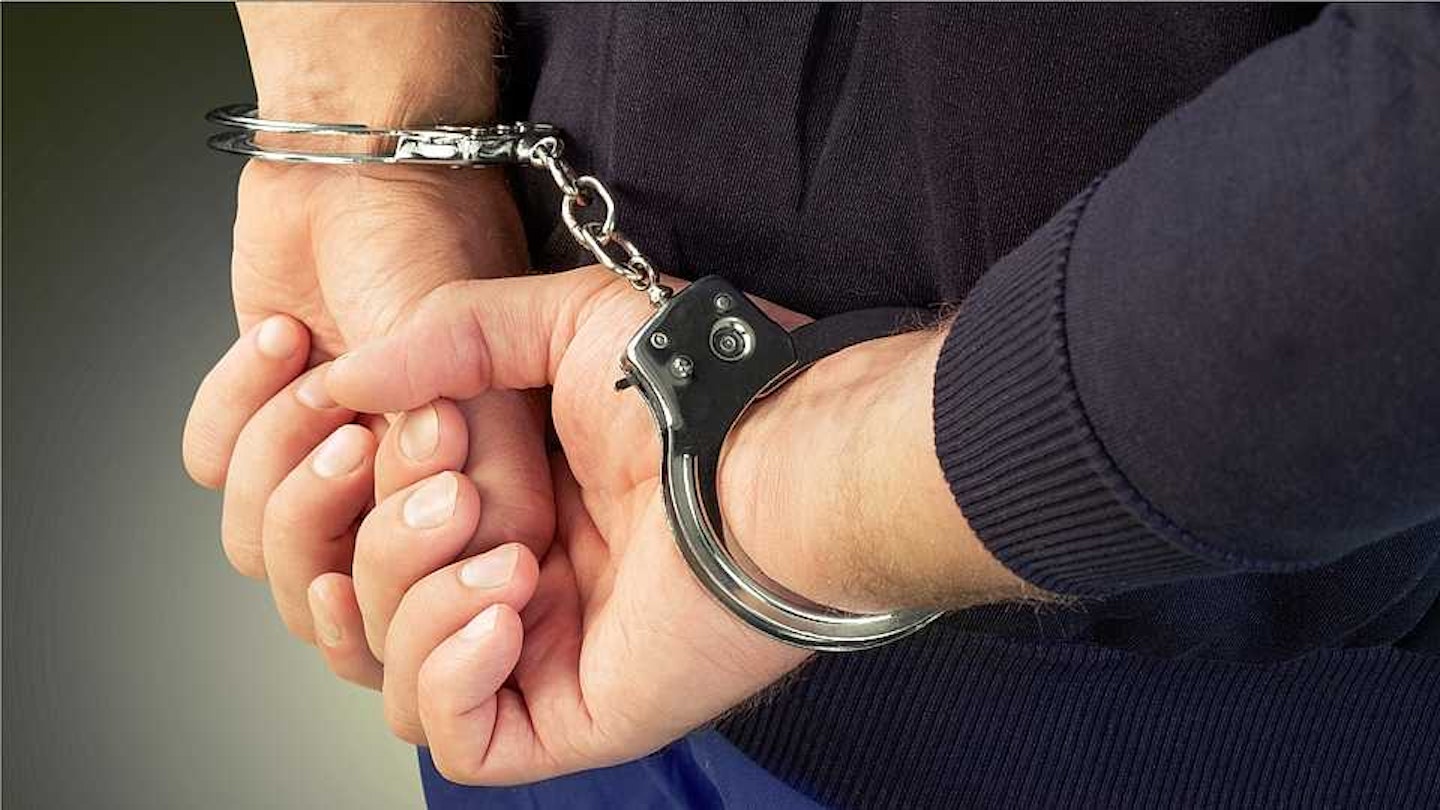 1 of 12
guilty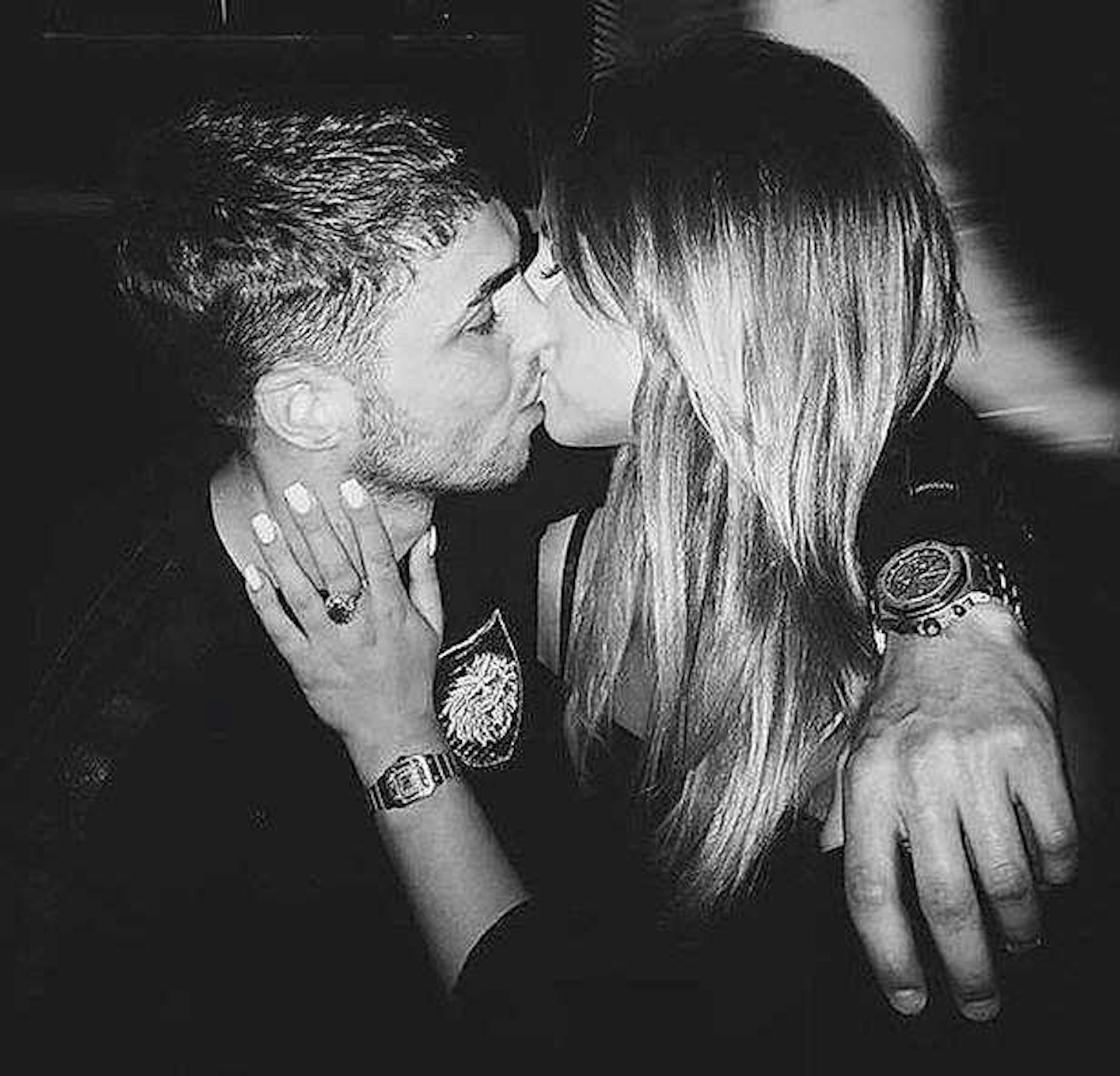 2 of 12
CREDIT: instagram
Ferne McCann and Arthur Collins
Ferne might be one of our TOWIE favourites, but the gorgeous Essex girl has been very unlucky in love. Her relationship with Charlie Sims played out spectacularly while she was on TOWIE, and during her time on Celebs Go Dating she never met anyone who she was interested in.However, just days after publically talking about her plans to marry her now-boyfriend Arthur Collins, the police have issued an appeal to find him in connection to an acid attack at a club in London over the bank holiday weekend.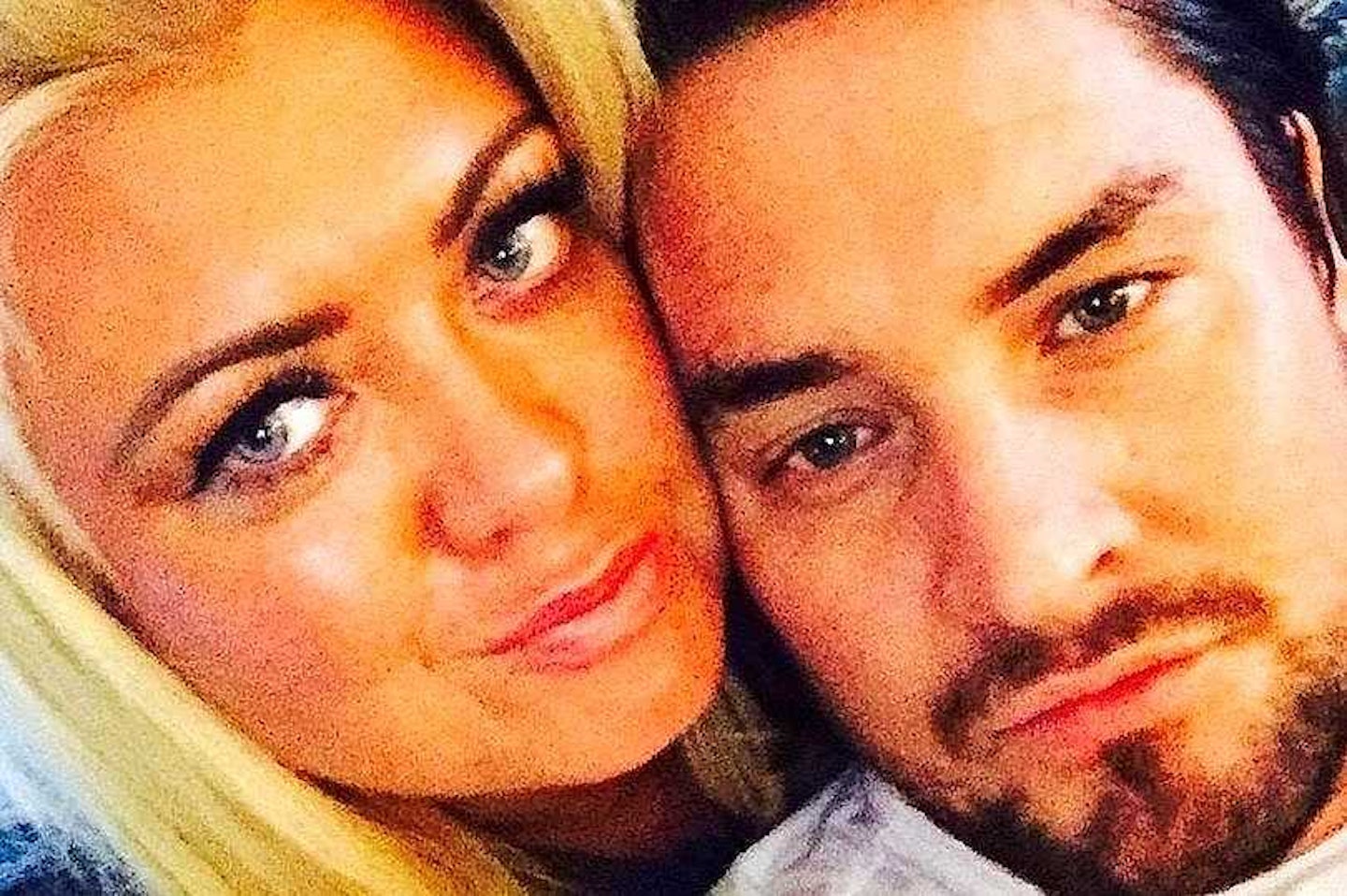 3 of 12
CREDIT: instagram
Gemma Collins and Stephen Mortimer
Gemma and Stephen had an on-and-off relationship. He spent two years in prison for grievous bodily harm, and during Gemma's stint in Celebrity Big Brother in 2016, he was back in prison for allegedly breaching his license terms.When she left the house, she also had to face rumours that he had cheated on her numerous times.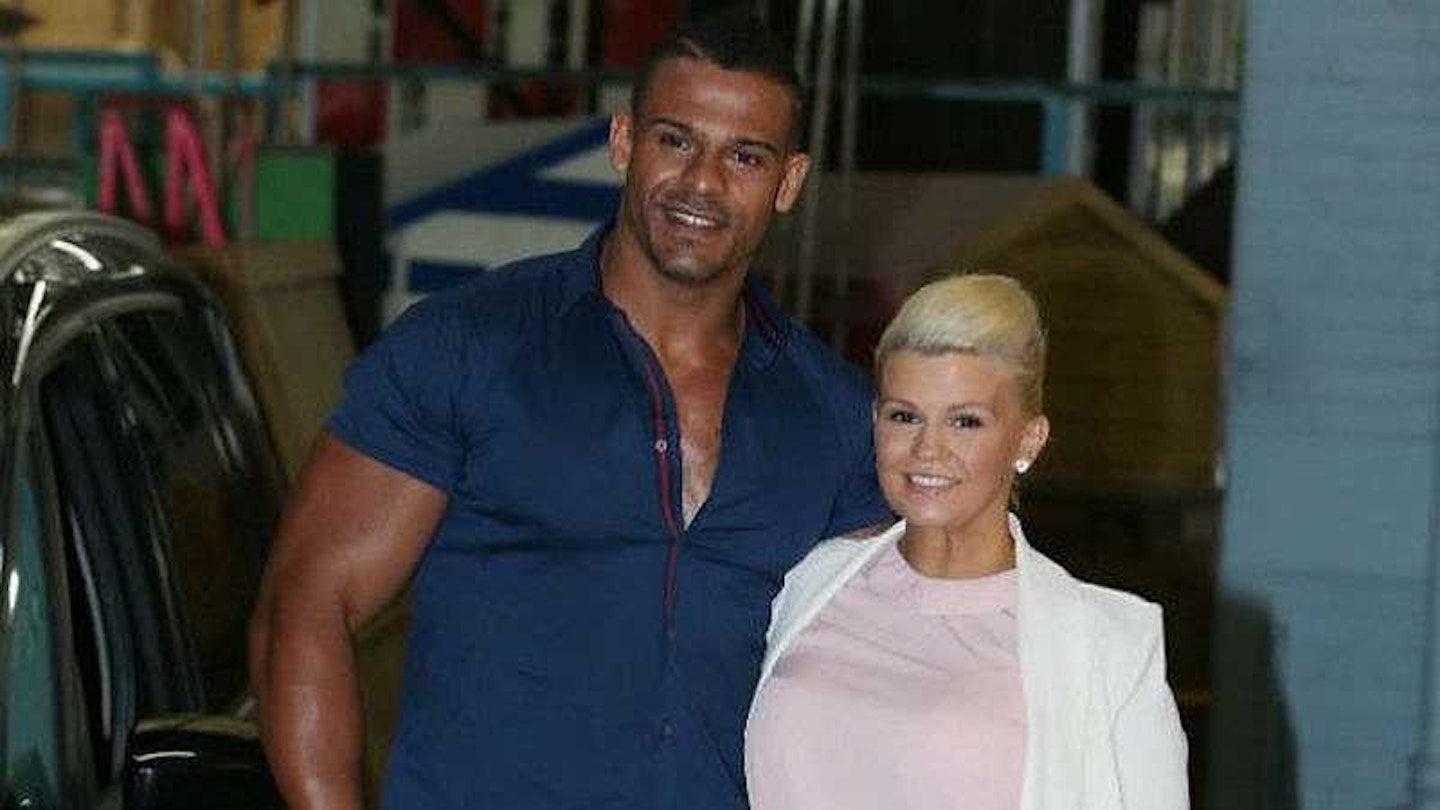 4 of 12
CREDIT: getty
Kerry Katona and George Kay
Kerry and George have had a tumultuous relationship, and although they called it quits in 2015, the couple decided to rekindle their relationship in August 2016.However, during the time of their marriage breakdown George was allegedly detained for assault and unlawful possession of a taser. He also previously served a three-year prison sentence for blackmail.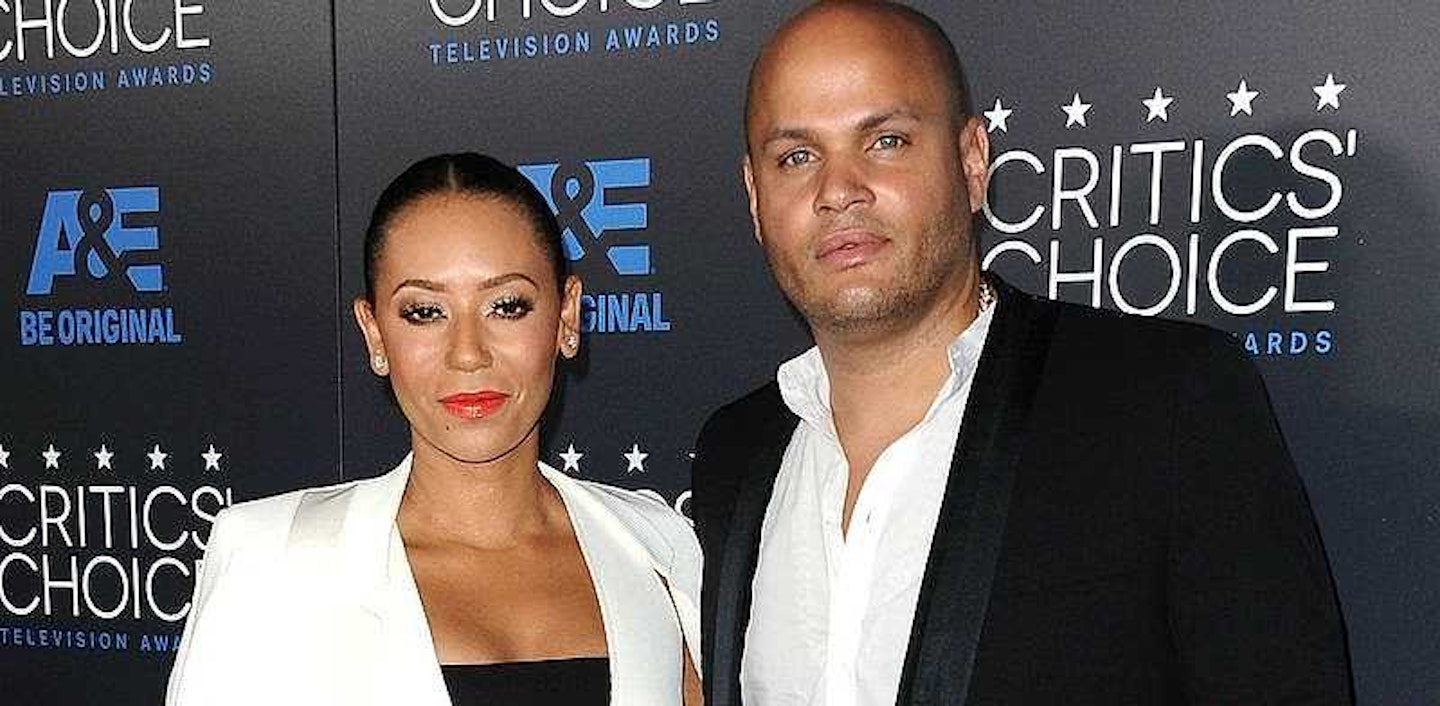 5 of 12
CREDIT: getty
Mel B and Stephen Belafonte
Earlier this year, Mel B filed for divorce from her husband of ten years, Stephen Belafonte. The couple share 5-year-old daughter, Madison, but in the leaked papers Mel cites irreconcilable differences as grounds for divorce.Since then, it has come to light that Mel made many allegations against the film producer, including that he was reportedly physically and verbally abusive throughout their marriage.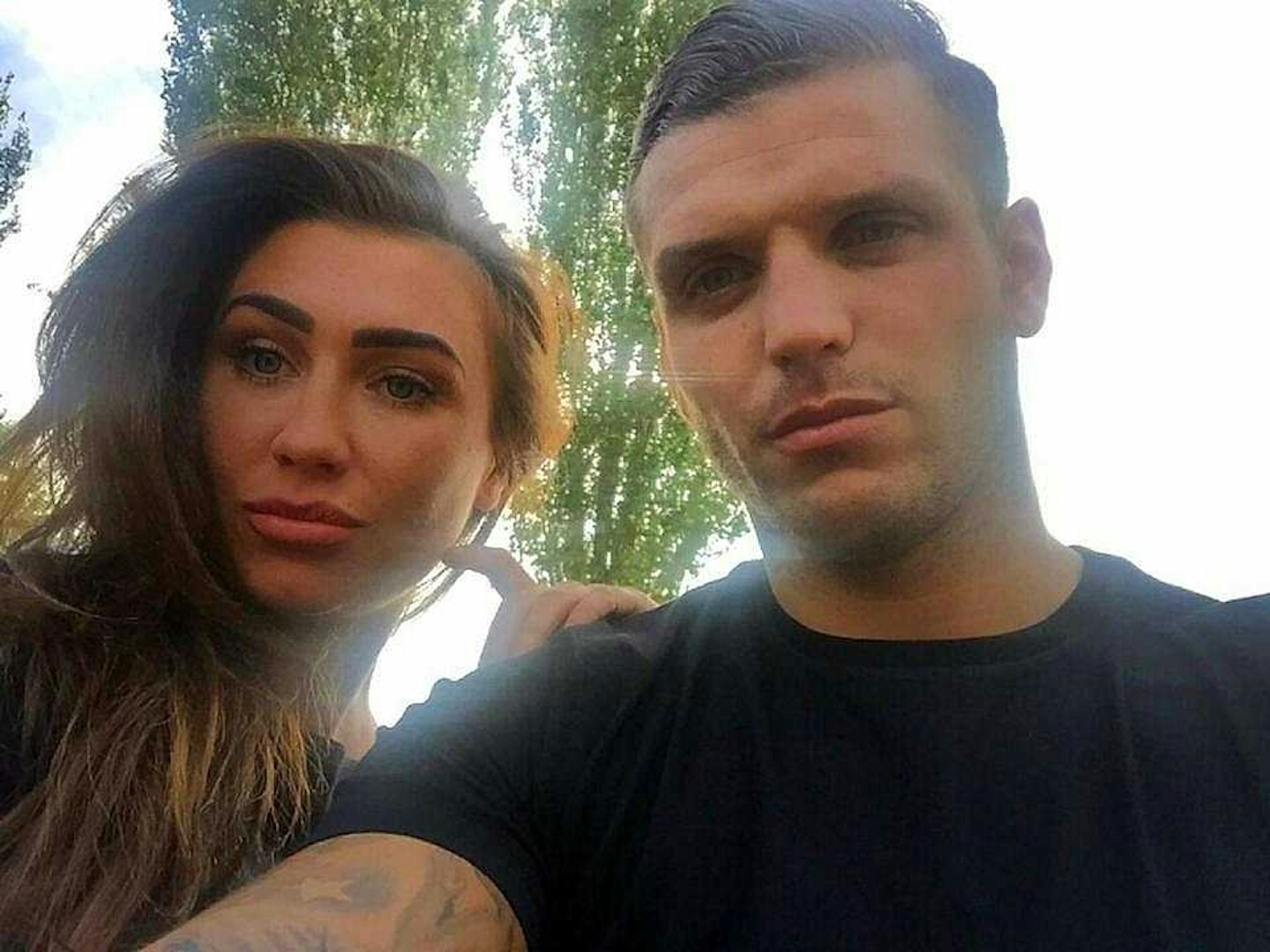 6 of 12
CREDIT: twitter
Lauren Goodger and Joey Morrison
Lauren has received a lot of bad press about the men she has dated. When she first appeared on TOWIE, she had been dating Mark Wright for the best part of eight years before they went their separate ways.Lauren then went on to date Jake McLean for four years, but now she is seeing Joey Morrison. He's a friend of a friend who is currently serving time in prison for violent drugs-related charges, and he is expected to be released later this year.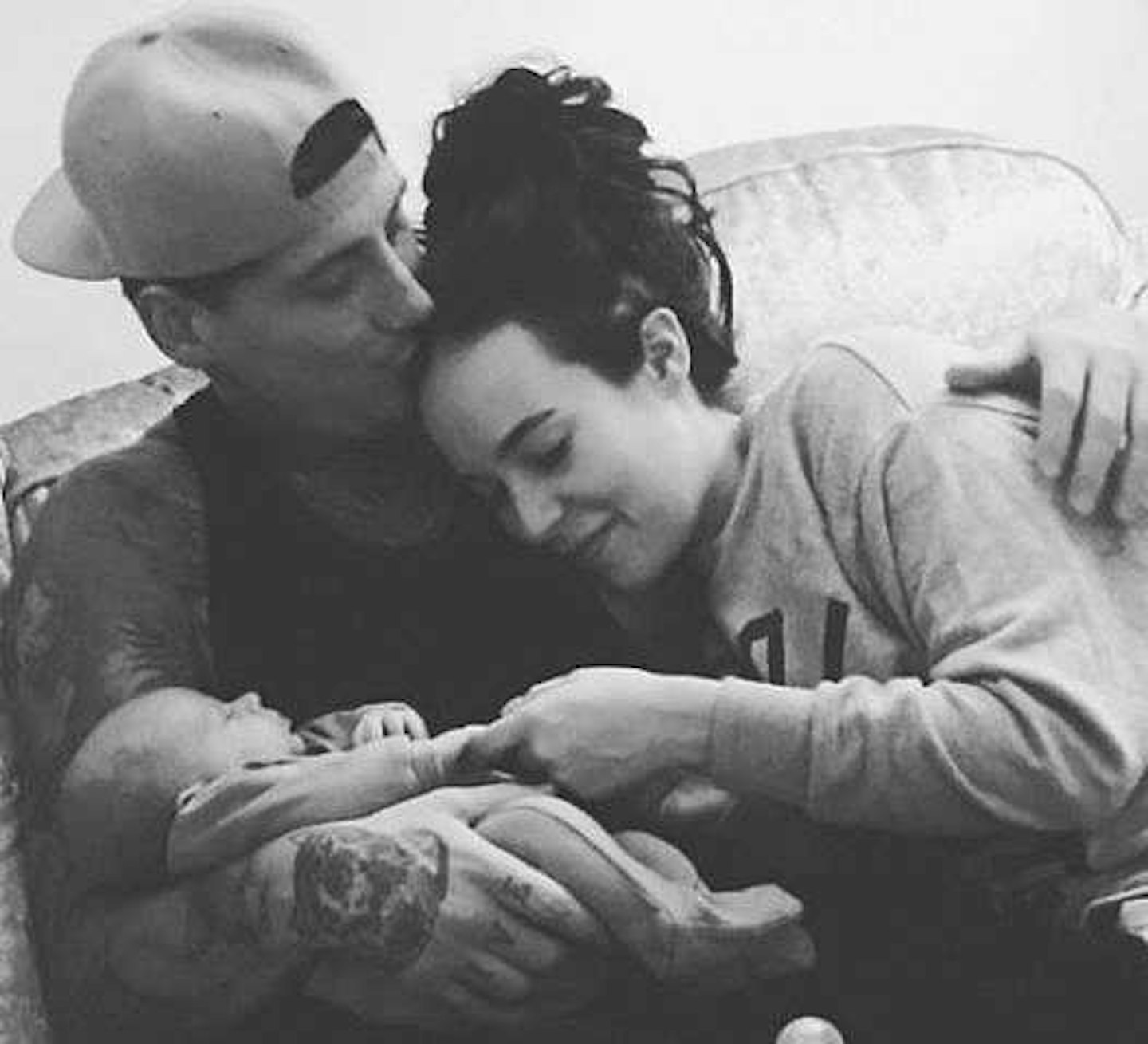 7 of 12
CREDIT: instagram
Steph Davis and Jeremy McConnell
Steph and Jeremy had an on-off relationship for the best part of 2016 after meeting in the Celebrity Big Brother house.When Steph announced she was pregnant, Jeremy refused to believe he was the father and throughout the pregnancy she was determined to raise her baby on her own.However, when Caben-Albi was born Jeremy stepped up and appeared to be trying to make up for lost time. The couple reunited, but shortly afterwards reports swirled that Jeremy had been arrested on suspicion of assault.Before the news broke, Steph had shared a picture of her bruised body on Snapchat, prompting fans to believe she may have been the victim. Jeremy denied any wrongdoing and is now in rehab dealing with his demons. Steph has confirmed she'll be there for him when he gets out.
8 of 12
CREDIT: twitter
Daniella Westbrook and Tom Richards
Daniella and Tom dated cage fighter Tom Richards, and they even got engaged before the relationship broke down in 2015.Following their break-up, Daniella claimed that Tom had violently attacked her although the charges were eventually dropped.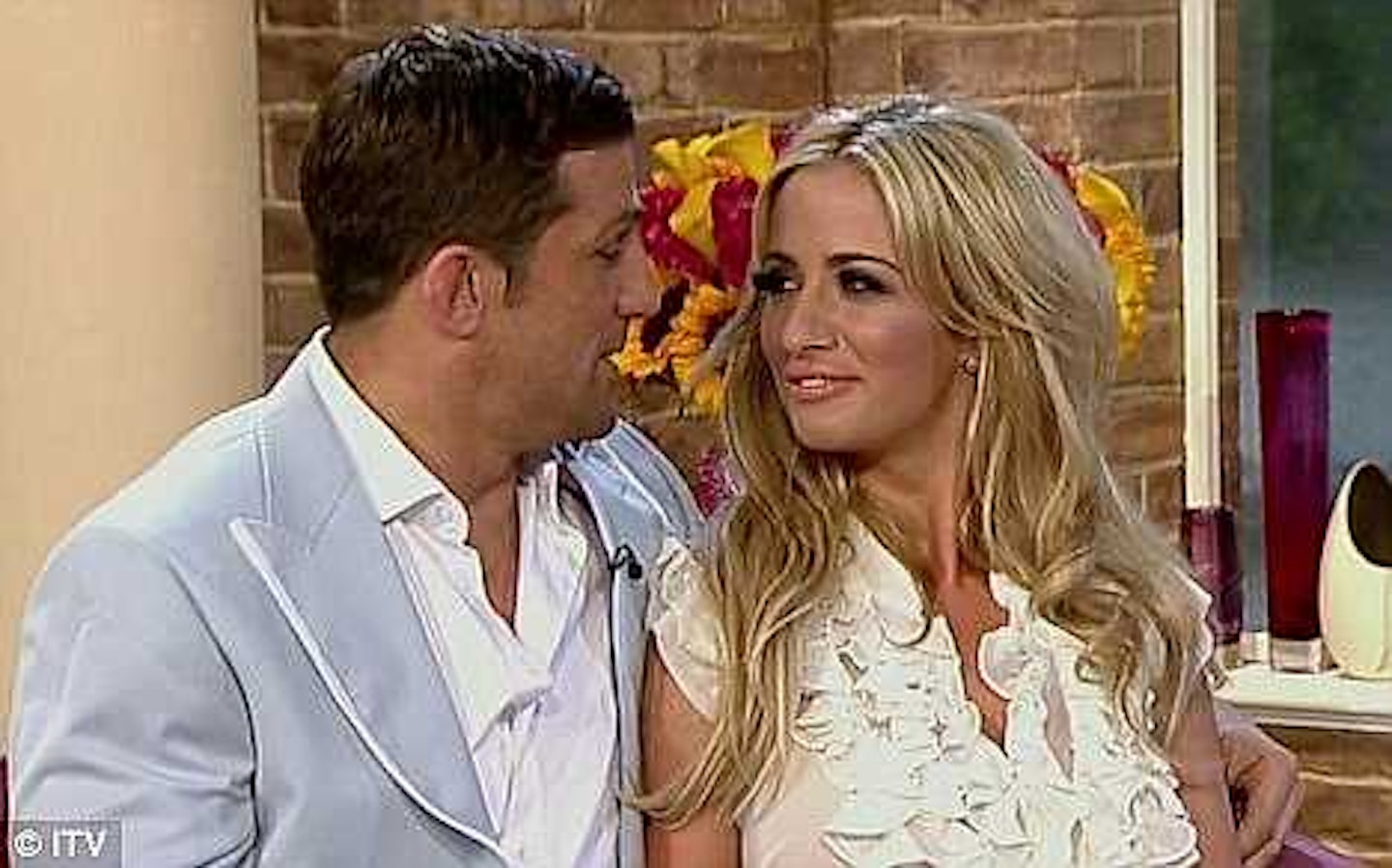 9 of 12
CREDIT: tv
Chantelle Houghton and Alex Reid
Chantelle was engaged to Katie Price's ex, Alex Reid, and the former couple share 4-year-old daughter, Dolly.But just weeks after Chantelle gave birth, cage fighter Alex was arrested on suspicion of causing criminal damage to the couple's Brentwood home and the pair split shortly after.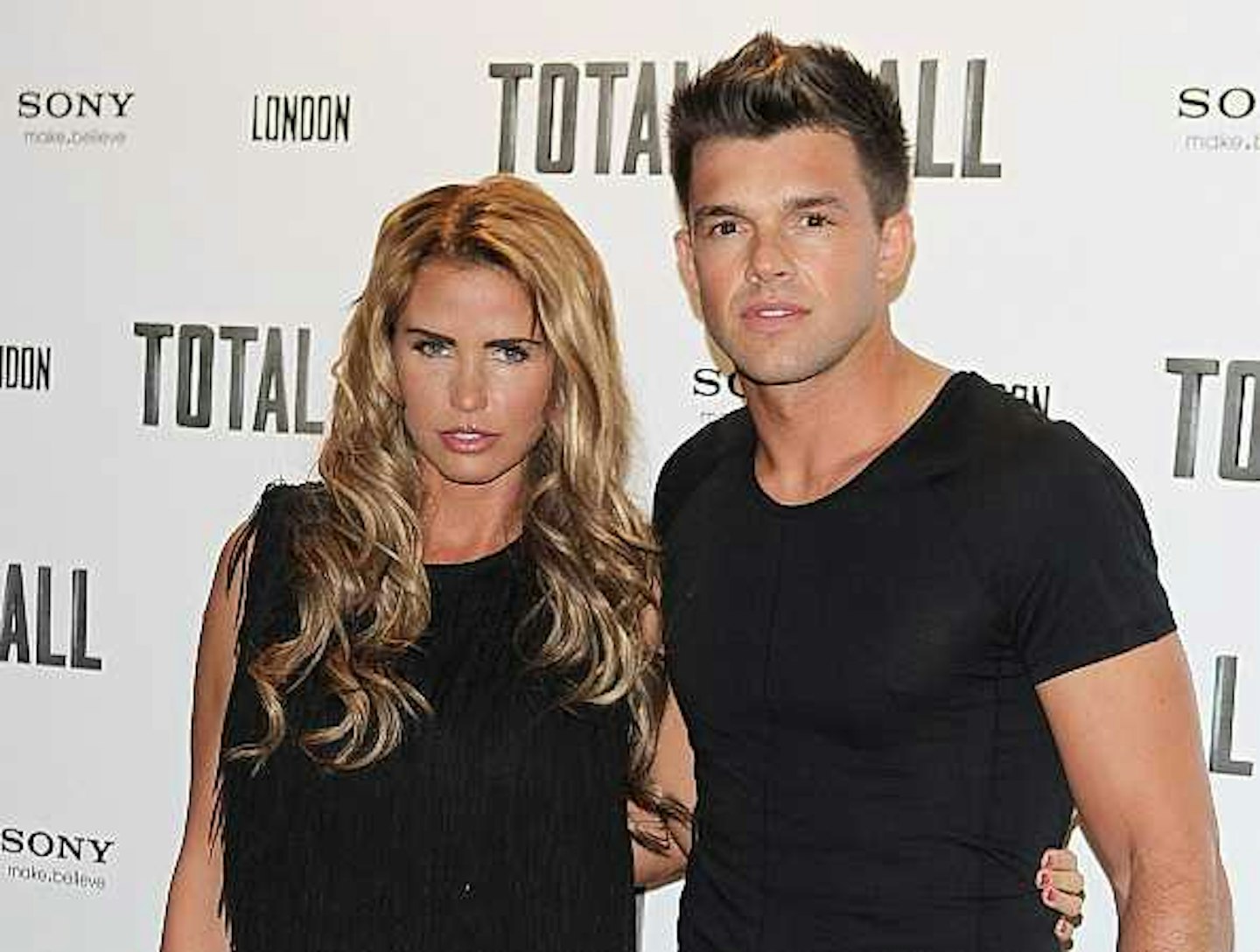 10 of 12
CREDIT: getty
Katie Price and Leandro Penna
Katie and Leandro met at an Oscars party in 2011 and started dating soon after, even getting engaged for six months before the relationship ended.Although he appeared to have a squeaky clean image, in 2013 Leandro was accused of assault after a disagreement at a party in London hinting that Katie's ex was more of a bad boy than anyone initially thought.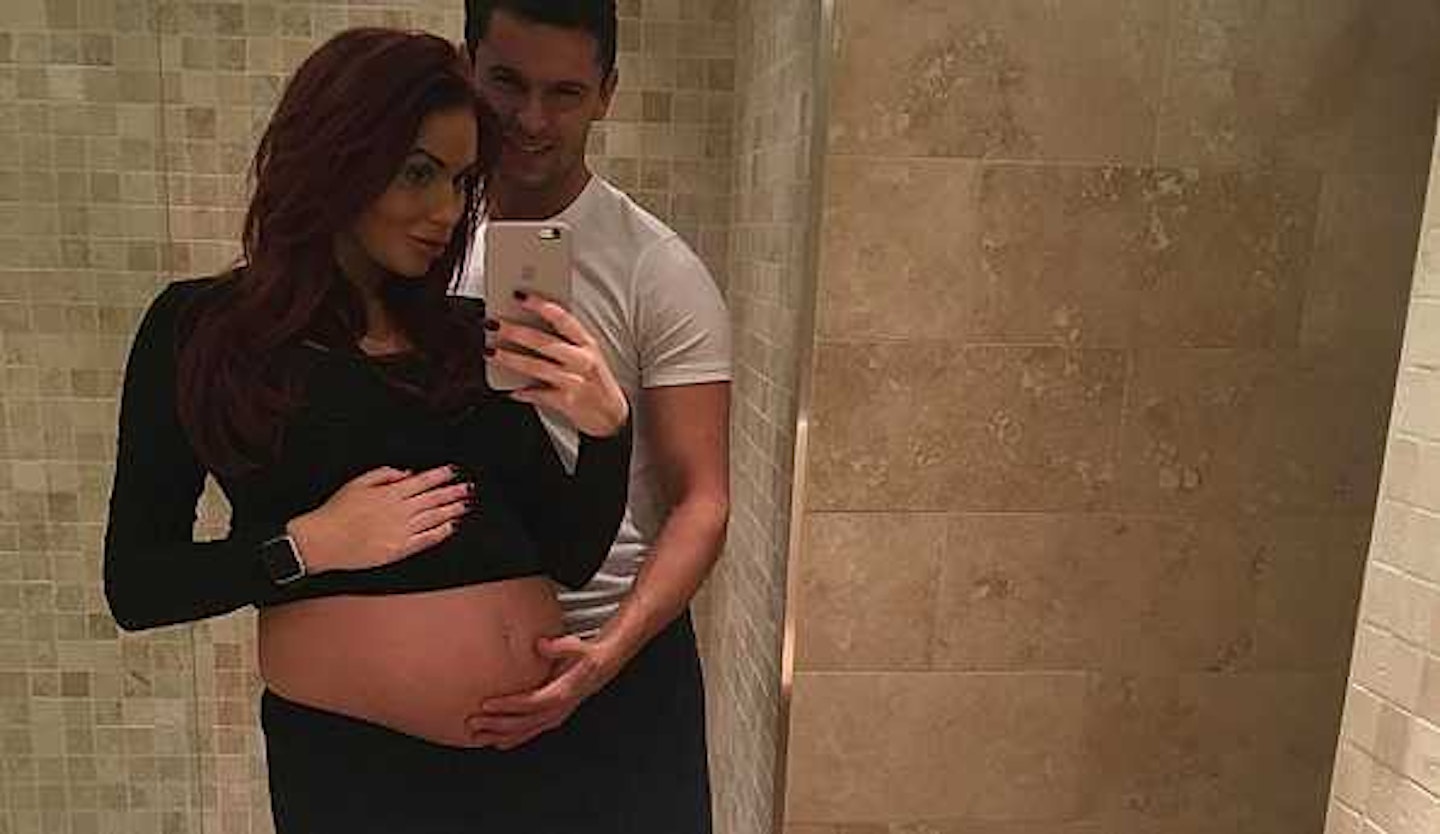 11 of 12
CREDIT: instagram
Amy Childs and Bradley Wright
Amy is expecting her first child with boyfriend, Bradley Wright. He already has a daughter from a previous relationship, but Amy has been with him for two years now.Bradley has previously spent time in prison serving sentences for burglary, handling stolen goods and driving offences.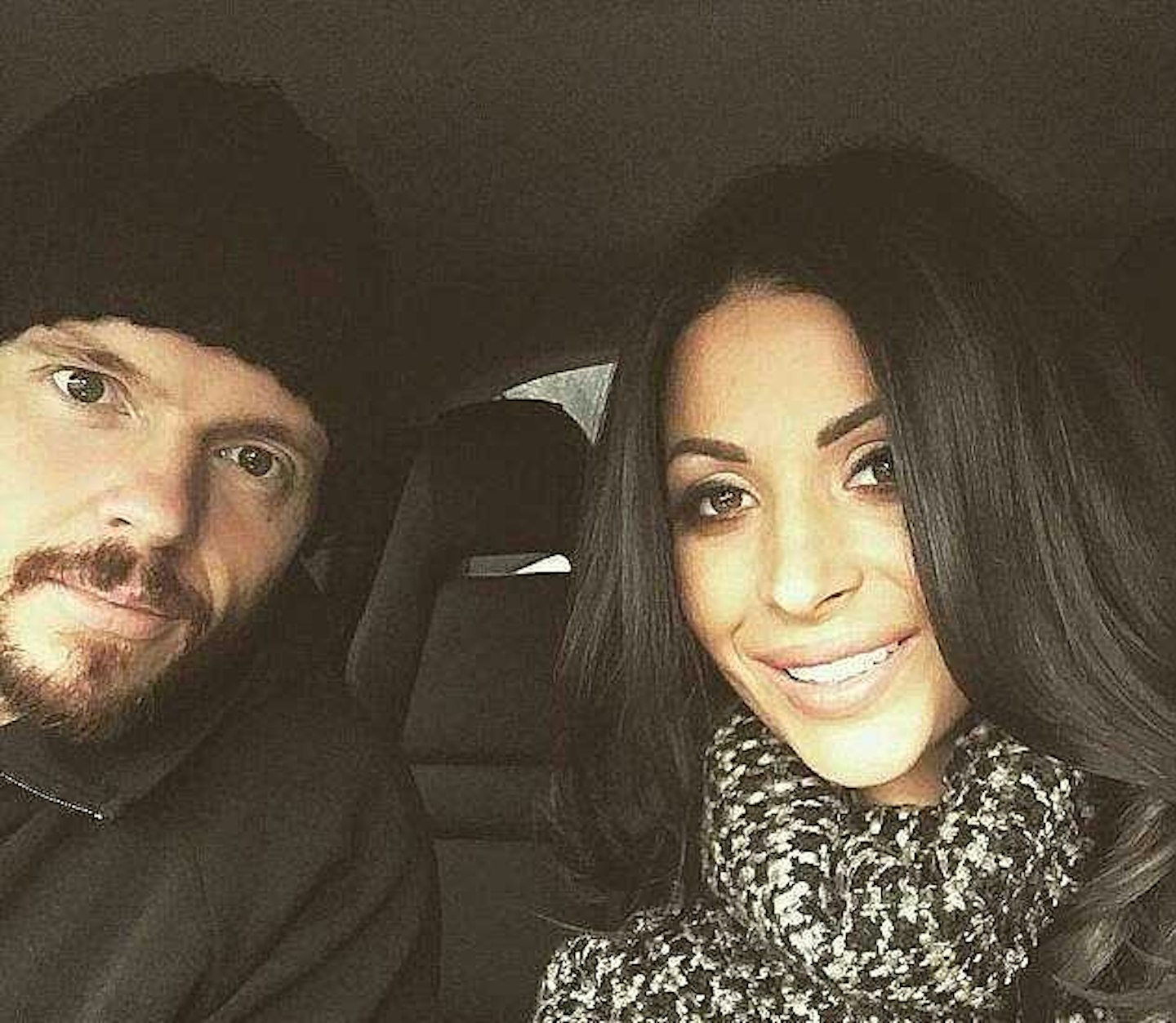 12 of 12
CREDIT: twitter
Cara Kilby and Daniel Harris
Cara Kilby only had a brief stint on TOWIE, but she was a firm favourite with viewers.Her boyfriend, Daniel, was sentenced to two years in prison after being accussed of leading a gang that sold drugs across London. He is due for release in the next few weeks.
Have Sammy Kimmence and Dani Dyer split?
According to reports, a "distraught" Dani has reportedly ended her relationship with Sammy after he was sentenced to jail time. A close to the Love Island winner said, "She is absolutely floored by what's happened with Sammy. She knows she has to make massive changes in her life and she's so distraught...
"All she knows is that her baby boy Santiago is the only thing that matters now and she is trying to work out how best to look after him as a single parent. She needs time to think it through."
They added, "Sammy completely downplayed the court case every step of the way. He led her to believe he hadn't done anything too serious and that he would get a suspended sentence now she knows the full horror of the crime...
"She is broken. She feels desperately sorry for the two men he scammed and whose lives he ruined."
The insider went on to say that Dani feels "overwhelmed" and "utterly stupid" for believing her now ex-boyfriend and is trying to "pick up the pieces" after her family life was "smashed apart".
How did Sammy Kimmence and Dani Dyer meet?
Dani actually dated Sammy before she entered the Love Island villa in 2018, but they split after a series of rows. The reality star later revealed in her book What Would Dani Do? that her actor dad Danny advised her to end things as he treated her "like a side dish" and didn't want to go public with the relationship.
When did Sammy Kimmence and Dani Dyer start dating?
Following her split with Love Island boyfriend Jack Fincham, Dani was pictured kissing Sammy in the street in April 2019.
She appeared to confirm they were back together a month later when she shared pictures of them on holiday together alongside a series of love heart emojis.
Dani and Sammy dated for ten months before briefly splitting in March 2020 but they later reunited and were happily loved-up until their most recent split in July 2021 when he was sentenced to jail time.
Were Sammy Kimmence and Dani Dyer engaged?
Although they've never publicly confirmed they were engaged, Dani ignited rumours Sammy had popped the question in September 2019 when she was pictured with a sparkler on her hand.
She also opened up about wedding plans in an interview with Stella magazine as she admitted, "I've told him I want to get married. I've told him I want him to propose to me on a boat – I've even told him what kind of ring I want. I don't hold back. I put it all out there. He's totally up for it."
WATCH "I've never had a holiday romance!": My First Times... with Dani Dyer
Look! More news!
Love Island: these Jake Cornish throwback snaps are INCREDIBLE 😱
When was Sammy Kimmence and Dani Dyer's son Santiago born?
Dani first announced she was pregnant in July 2020 as she revealed her first child with Sammy was due in early 2021.
She gave birth to their son Santiago on Saturday 23 January 2021 and announced the news on Instagram a day later as she shared an adorable photo of her cradling the newborn in her arms.
Dani told fans, ""We are in a complete baby bubble and enjoying every moment, cannot believe he is ours, completely in love and so grateful to be his mummy... Sending all my love to all the other mommas to be out there in lockdown.. the best experience ever will never forget this day✨"
Does Sammy Kimmence have Instagram?
Sammy does have Instagram but has made his profile private since being charged with fraud.