For many people working in entertainment, COVID-19 has been a financial nightmare. Concerts and festivals have been cancelled. Movie shoots have ground to a halt. There's been barely any glitzy premieres or awards shows, while TV channels have risked running out of shows. Heck, even our summer has been Love Island-free.
The result? Revenue streams for your average celebrity have dried up. Lack of income hasn't been their only problem: their egos have taken a bruising, as the only applause they've heard over the past six months hasn't been for them, but for the NHS workers.
Before you start feeling sorry for them, remember there's a select bunch of flush youngsters who are so rich, they've sat out the pandemic in airy mansions, Insta-storying their ludicrously loaded lifestyles. This year, social media has allowed us to gawp at two-year-old Stormi Jenner's Prada handbags, Justin Bieber's £27k designer kittens, Rita Ora's £123k holiday and Joey Essex's lockdown-flouting 30th birthday pool party.
Yet, coronavirus cabin fever has also seen other celebrities put their fortunes to good use, such as Ed Sheeran refusing to furlough his staff or Taylor Swift giving bucket-loads of cash to a record store that risked going bust.
Anyway, without further ado, here's the rundown of the UK and Ireland's richest young bunch of stars. Remember: jealousy is an ugly emotion...
CHECK OUT heat's Rich List 2020
All figures based on estimated earnings
heat's Rich List 2020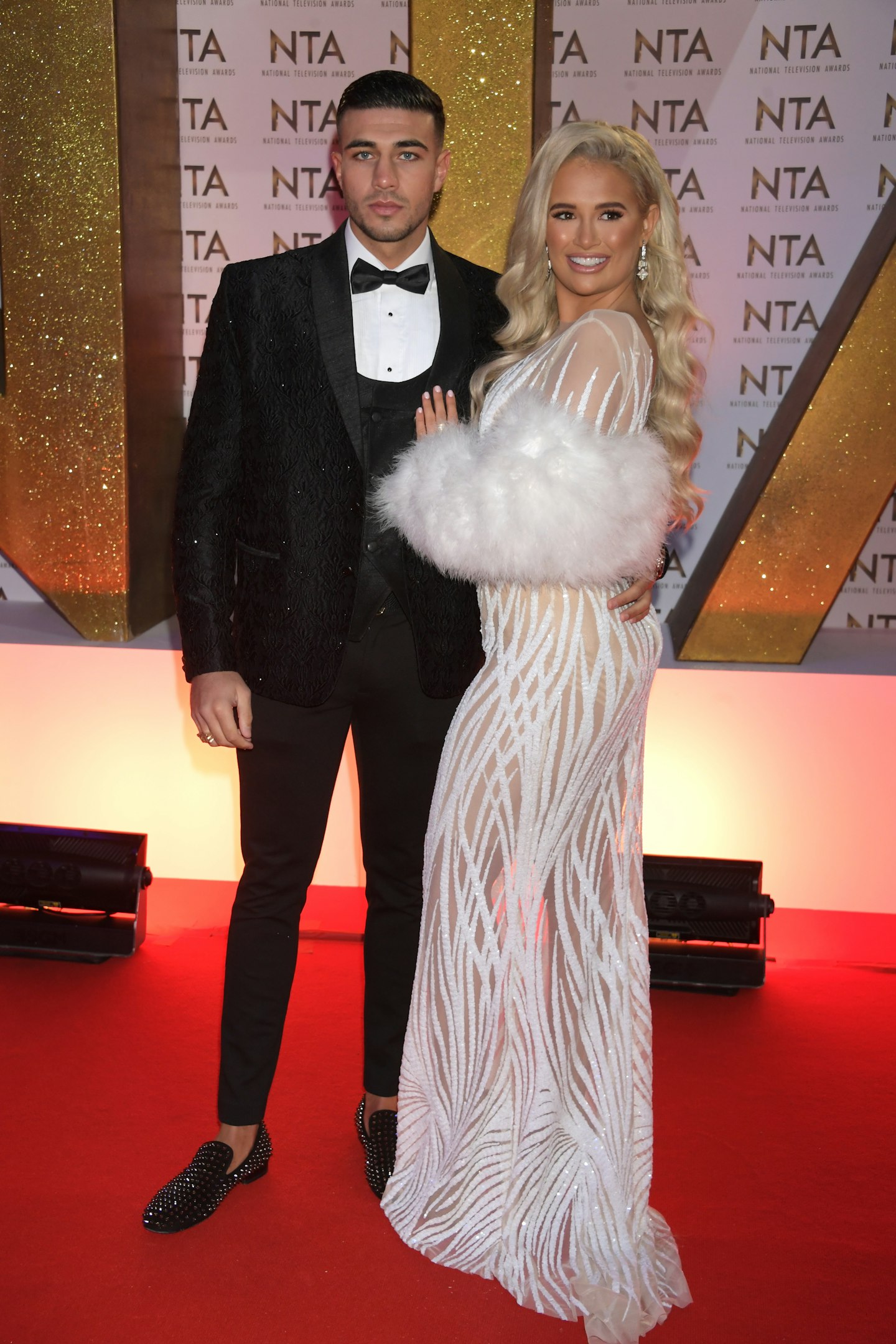 1 of 30
CREDIT: Getty
30) Molly-Mae Hague & Tommy Fury, 21 - £4m
How they made it: With no new Love Islanders in 2020, last year's power couple have been in strong demand. Molly-Mae's pocketed £600k from her PrettyLittleThing range, while Tommy made an estimated £3k a day last year promoting McDonald's and Hellmann's mayonnaise. Both charge an absolute fortune (an estimated £30k-a-post) plugging stuff on Instagram.How they spend it: The double-headed money-machine live in a £1.3m Cheshire apartment. Tommy loves to treat Molly-Mae – a £4.3k Cartier diamond ring for her 21st birthday, a £2k Louis Vuitton vanity case bought on a whim. They like to give back, too – Molly-Mae and PLT donated profits from one of her ranges to mental health charity Mind.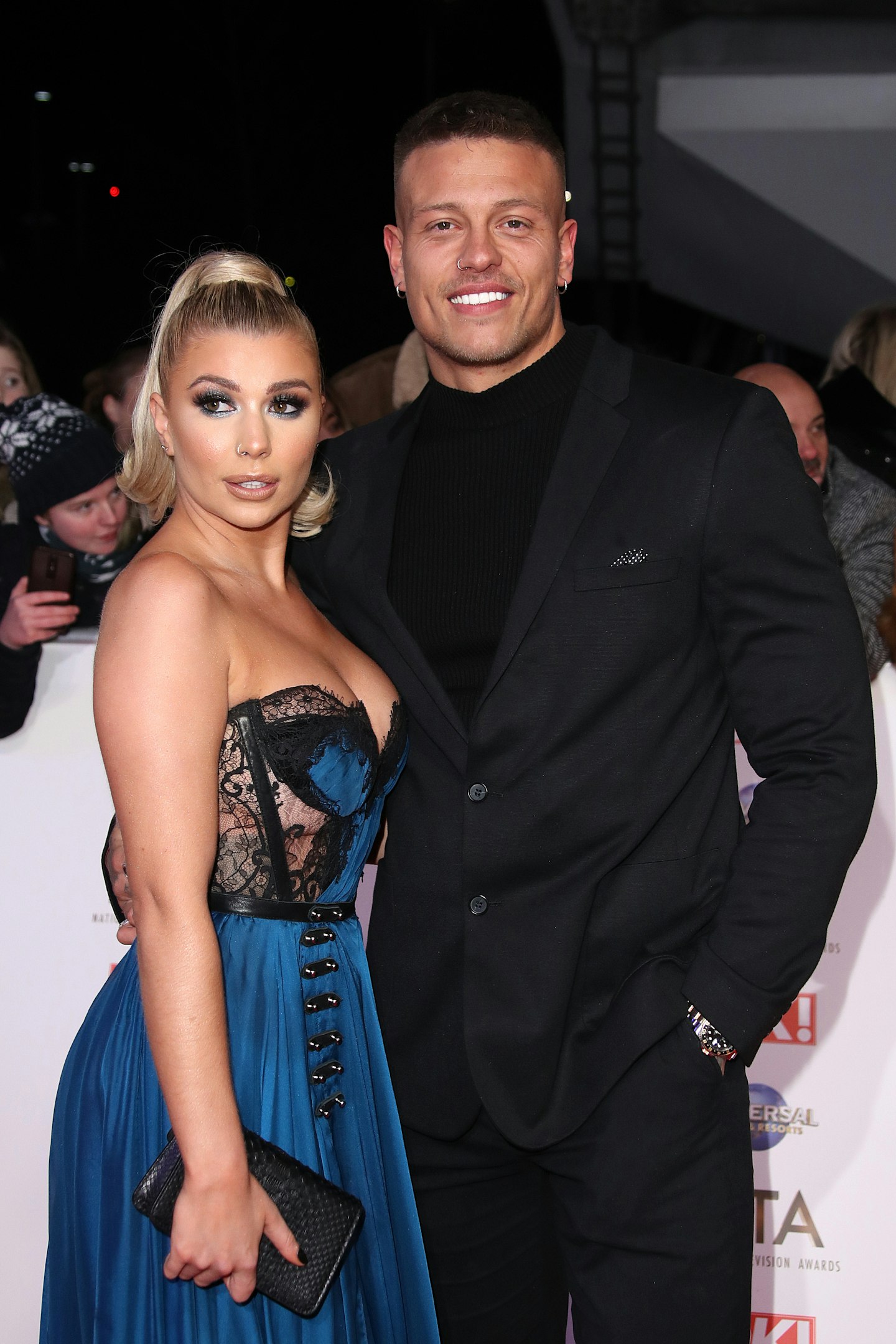 2 of 30
CREDIT: Getty
29) Olivia and Alex Bowen, 26 and 29 - £4.5m
The first Love Island couple to get married are now full-time influencers (Olivia bagged an estimated £346k from Insta posts during Feb alone). There's also Olivia's TLC TV work and lucrative PAs for Alex (£750k from one 150-date nightclub tour), meaning they can afford a £1m home and to whisk friends and family away on Barbados holidays.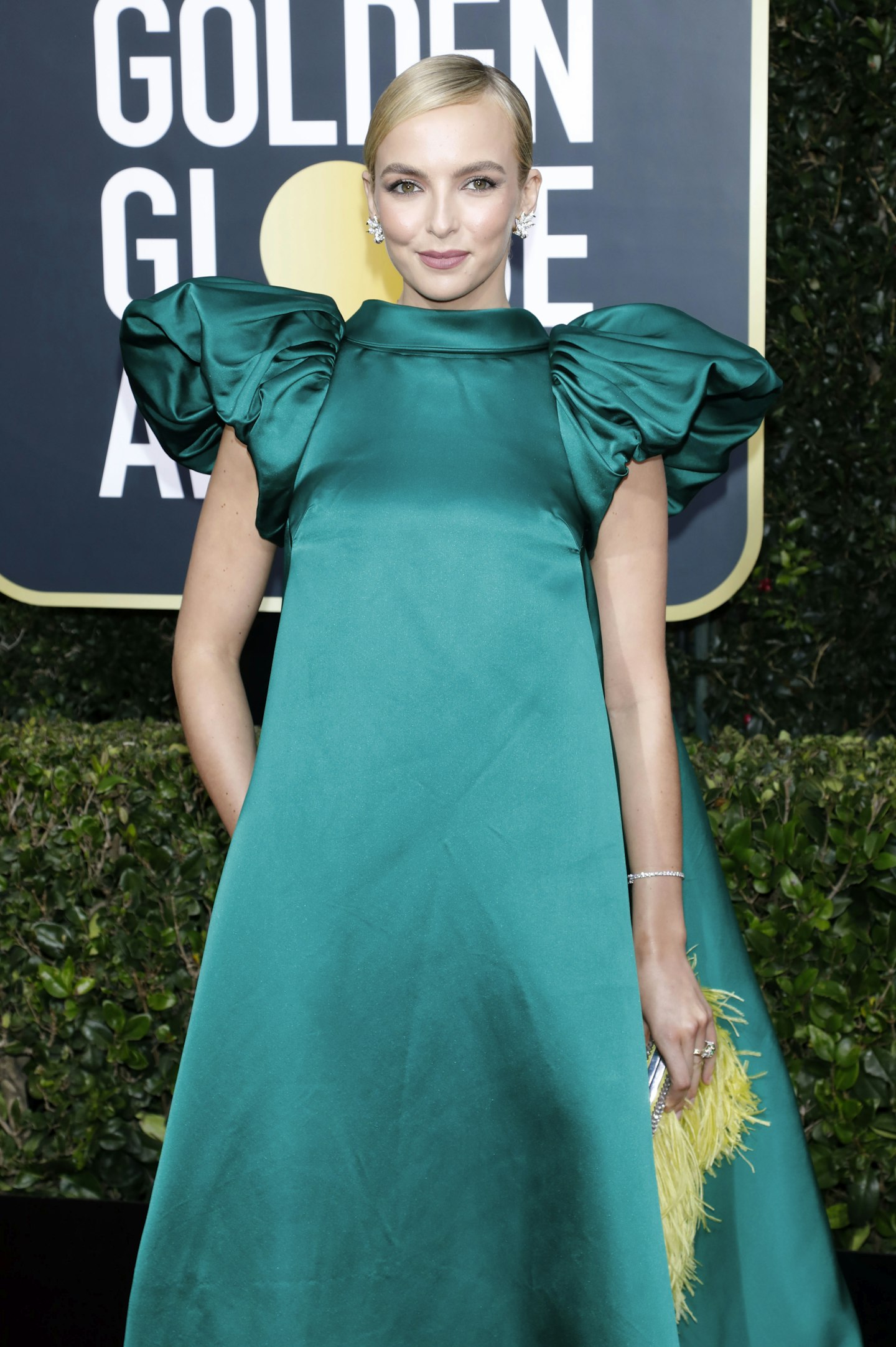 3 of 30
CREDIT: Getty
28) Jodie Comer, 27 - £4.9m
Playing psychopathic assassin Villanelle in Killing Eve currently nets Jodie a reported £100k an episode – a big pay-rise from the £350k she earned for the whole of series one. She's also set to pocket around £1.5m starring opposite Ryan Reynolds in upcoming comedy Free Guy. She still lives at home with her folks in Liverpool, though.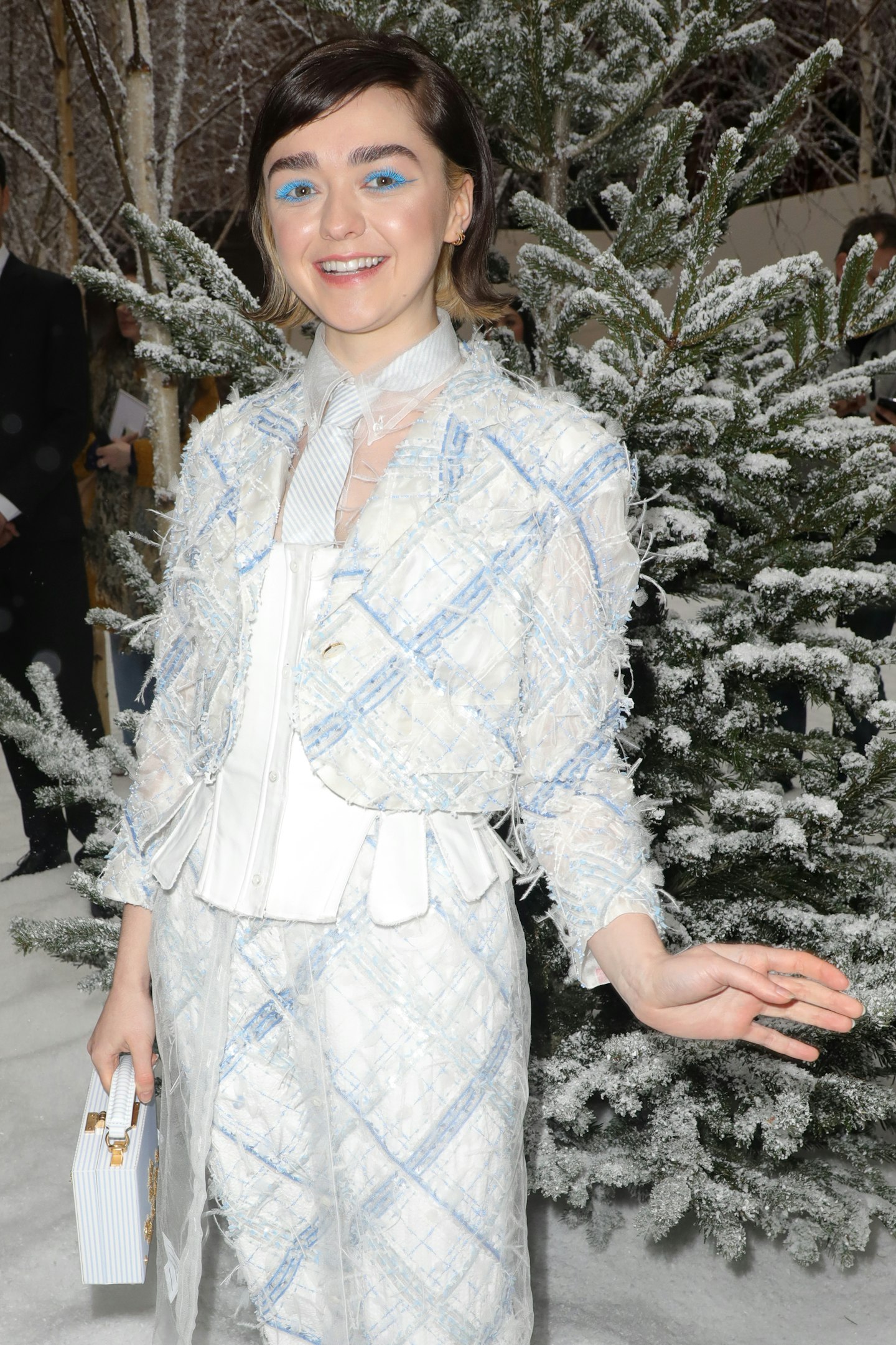 4 of 30
CREDIT: Getty
27) Maisie Williams, 23 - £5.4m
When 12-year-old Maisie joined Game Of Thrones, all she wanted was enough cash to buy a laptop. Having earned a reported £158k-an-episode, she's gone much further, founding social media app Daisie. She tops up her income warbling Frozen songs in Audi ads and promoting Cartier. She donated £50k to a Bristol animal rescue centre during lockdown.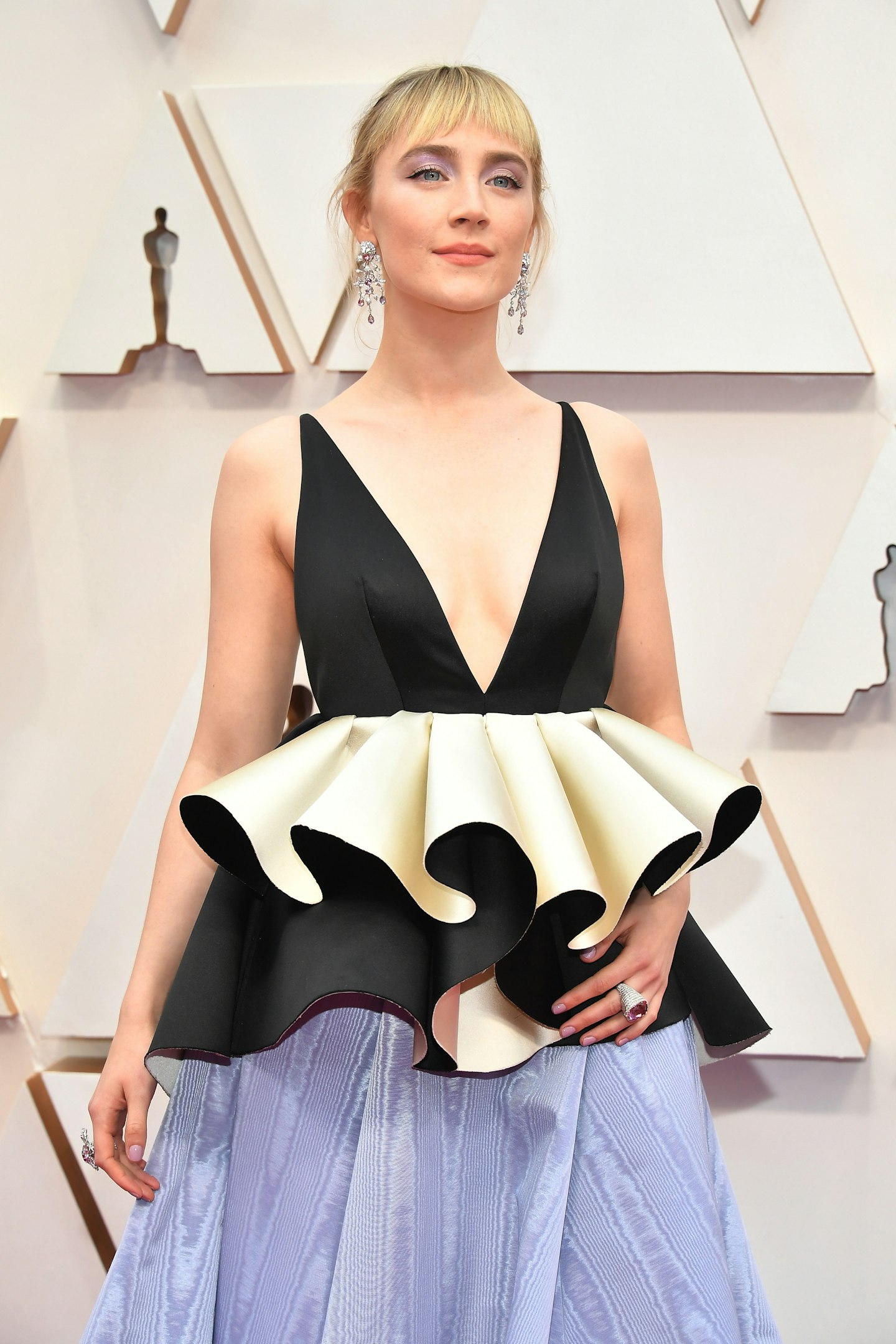 5 of 30
CREDIT: Getty
26) Saoirse Ronan, 26 - £5.7m
This Irish actress has been praised for roles in Atonement, Lady Bird and Little Women, and has already had four Oscar nominations. Having acted since she was nine years old, Saoirse's also starred in Calvin Klein make-up ads and has raked in enough to afford a £1.3m, three-bedroom London home (she sold her Irish seaside home for £1.4m last year).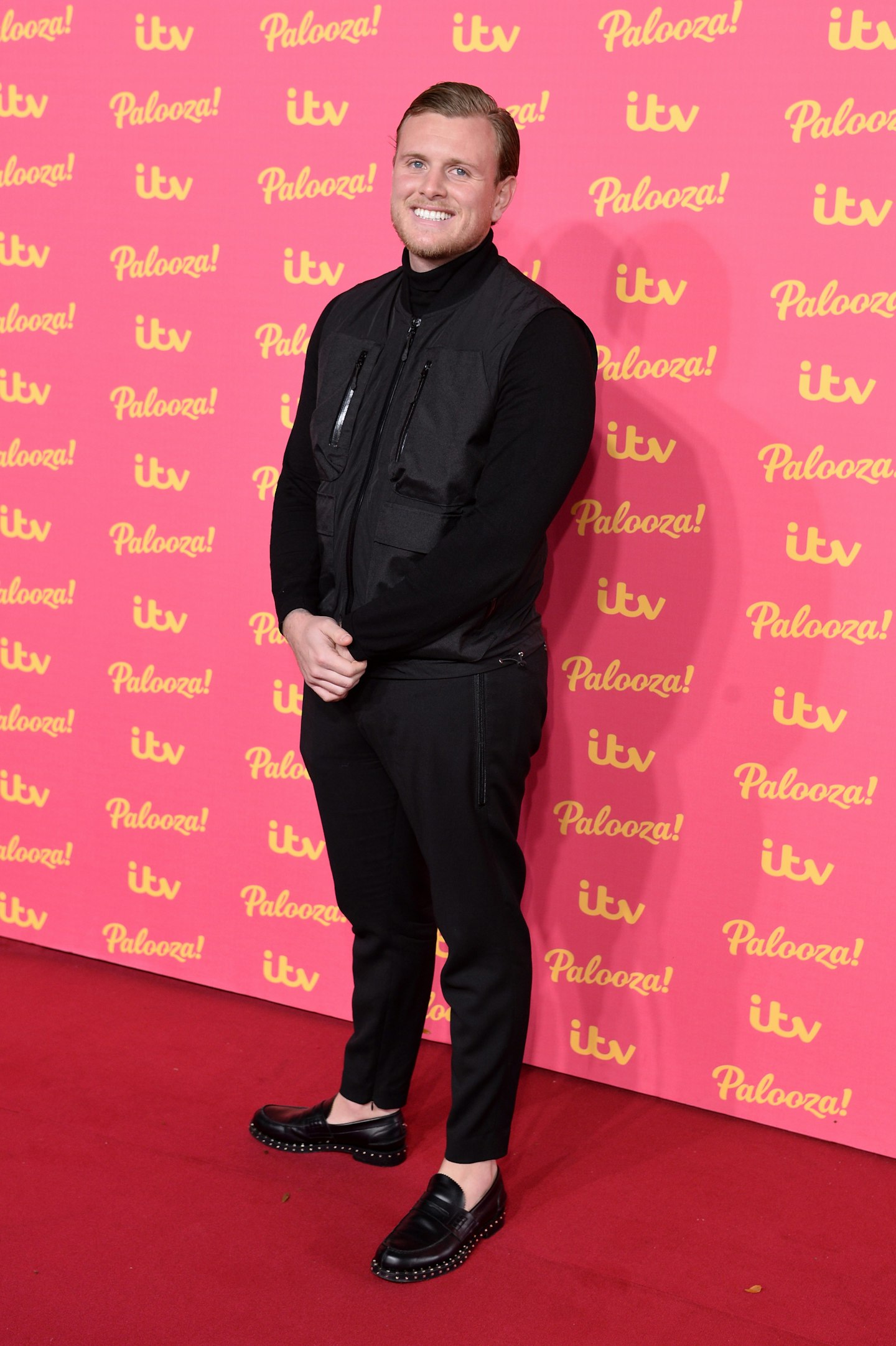 6 of 30
CREDIT: Getty
25) Tommy Mallet, 28 - £6m
Tommy's family couldn't afford to buy him designer footwear as a lad, which drove the TOWIE star to launch Mallet London, upmarket trainers sold in Harrods and Selfridges. The company had profits of £800k last year, helping fund Tommy's lockdown project: renovating a £1m mansion with his girlfriend, TOWIE's Georgia Kousoulou.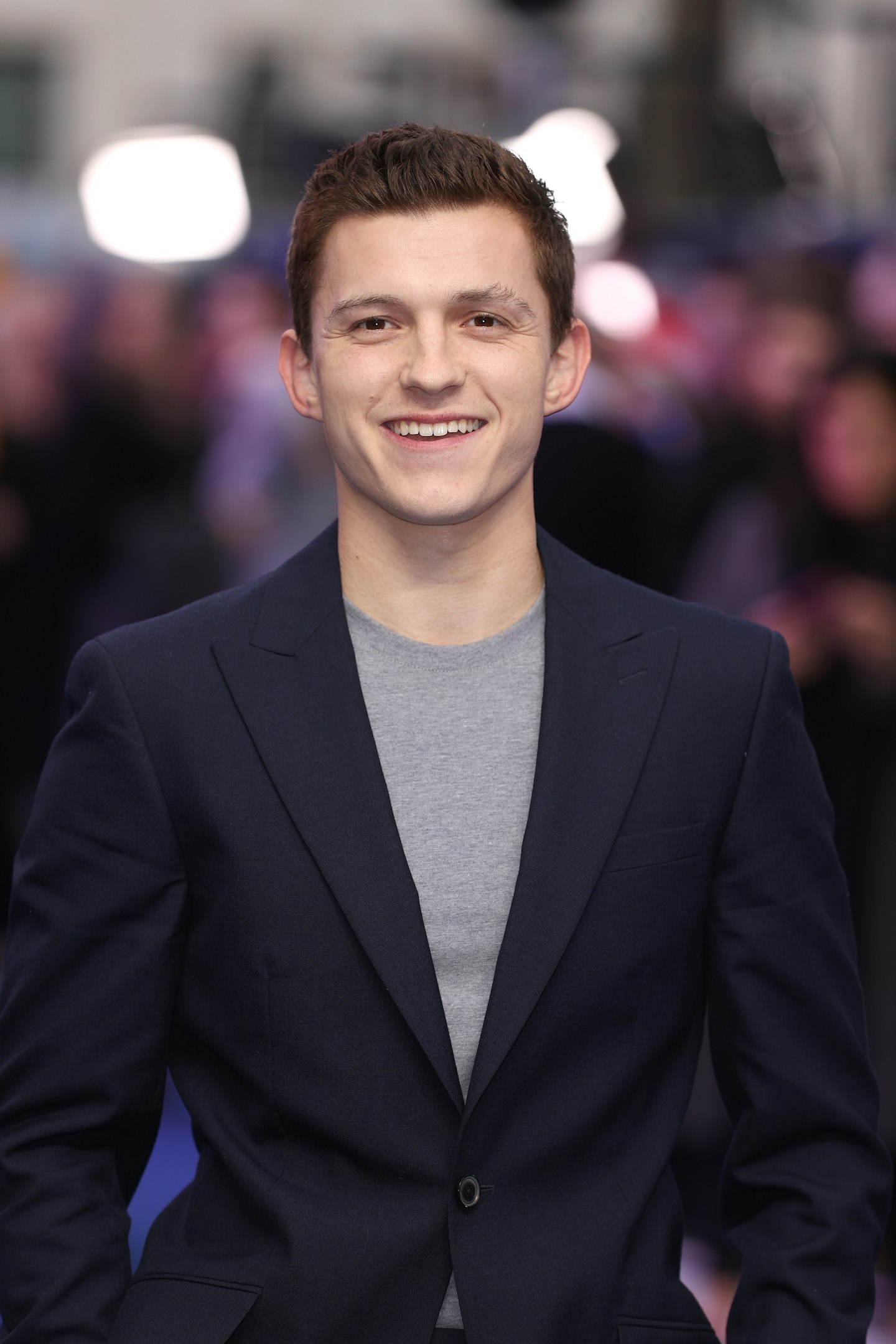 7 of 30
CREDIT: Getty
24) Tom Holland, 24 - £6.4m
Tom picked up a rumoured £200k for his debut Spidey appearance in 2016's Captain America: Civil War. With last year's Spider-Man: Far From Home grossing over £700m at the box office, his Marvel Studios pay packet has since skyrocketed – statements show he earned £2.9m in the year to March 2019.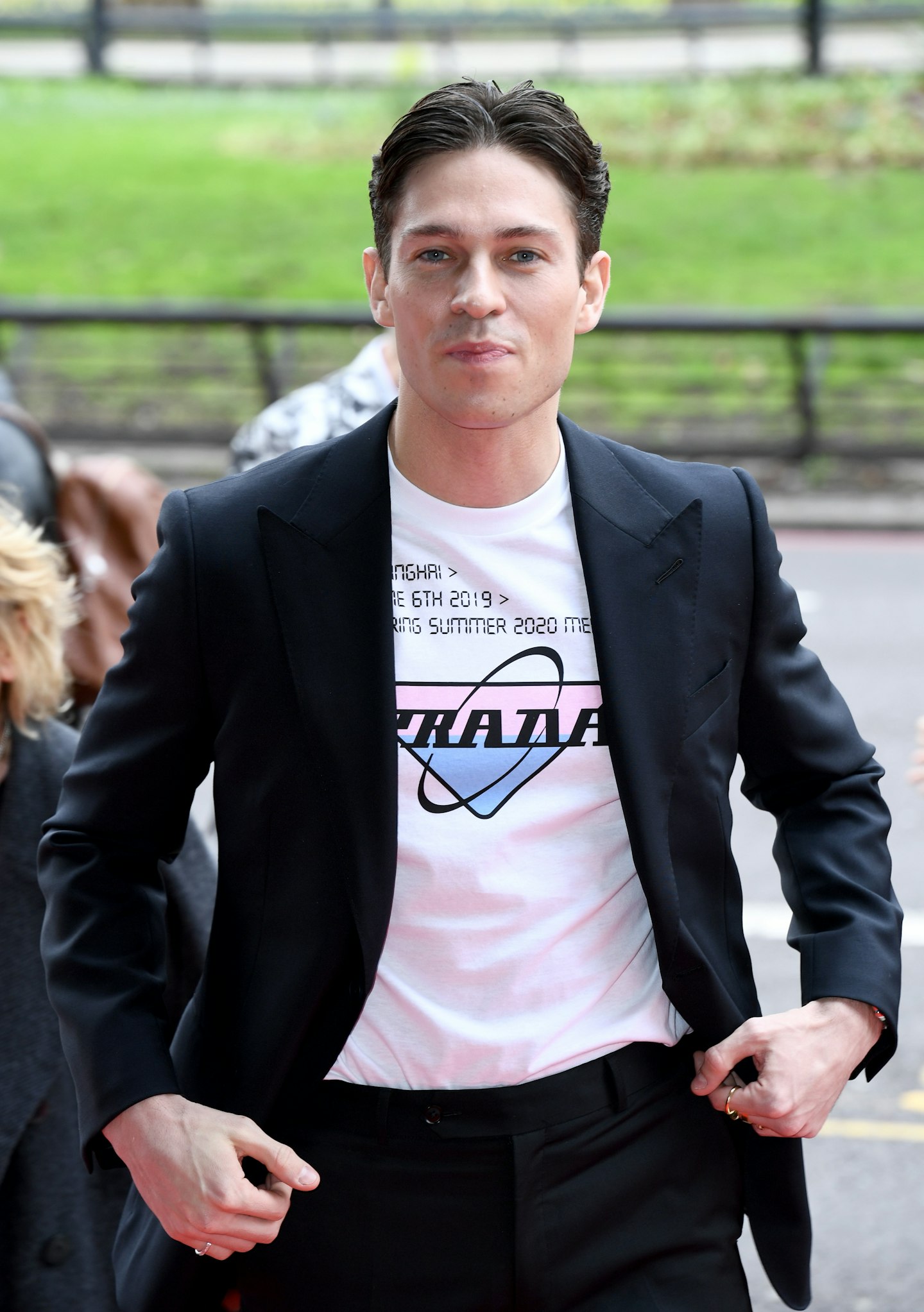 8 of 30
CREDIT: Getty
23) Joey Essex, 30 - £6.75m
The reality star is still well minted, pulling in six figures for brand endorsements plus £50k per PA (his company, Joey Essex Management, has profits of £485k). He recently celebrated his 30th birthday in lockdown with a jungle-themed pool party at his £1.6m mansion, celebrating with Essex's finest, a menagerie of snakes and tarantulas, plus a mammoth takeaway from Sheesh, Essex's finest kebab house.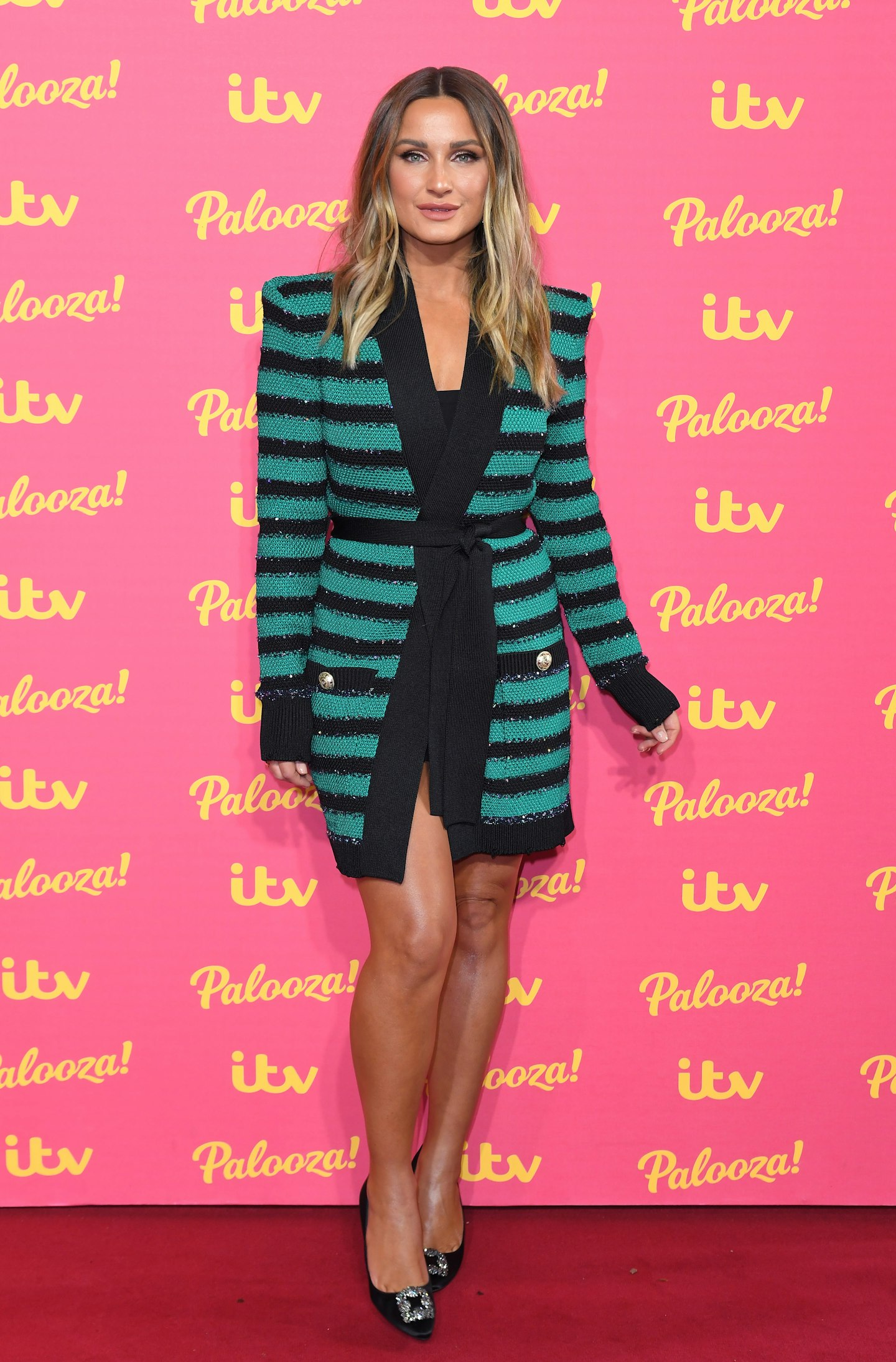 9 of 30
CREDIT: Getty
22) Sam Faiers, 29 - £7.3m
Earlier this year, Sam landed a £500k deal to become the new face of Oreo cookies. It's the latest in a string of big-money ventures, including The Mummy Diaries (£250k a series), writing books (£750k), and a baby clothing range. Her kids Paul and Rosie recently broke a £40k Swarovski crystal-studded toy car, much to Sam's annoyance.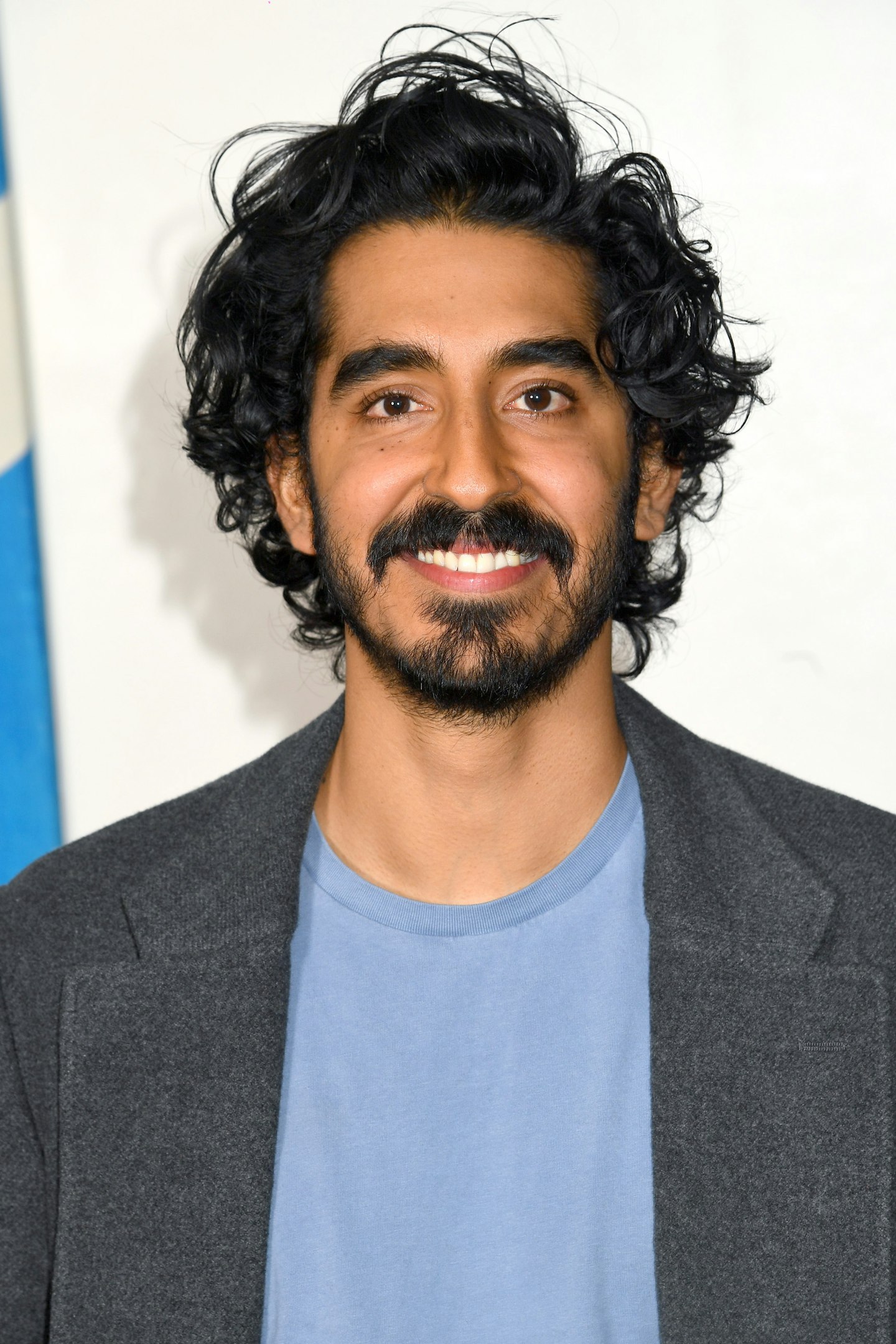 10 of 30
CREDIT: Getty
21) Dev Patel, 30 - £7.8m
Starring in Slumdog Millionaire, The Personal History Of David Copperfield and Lion has made Londoner Dev a bona fide Hollywood star. He's come a long way since playing randy Anwar in Skins as a teen, and now lives in LA with Aussie girlfriend Tilda Cobham-Hervey. He has few extravagances other than Gucci suits and gin cocktails.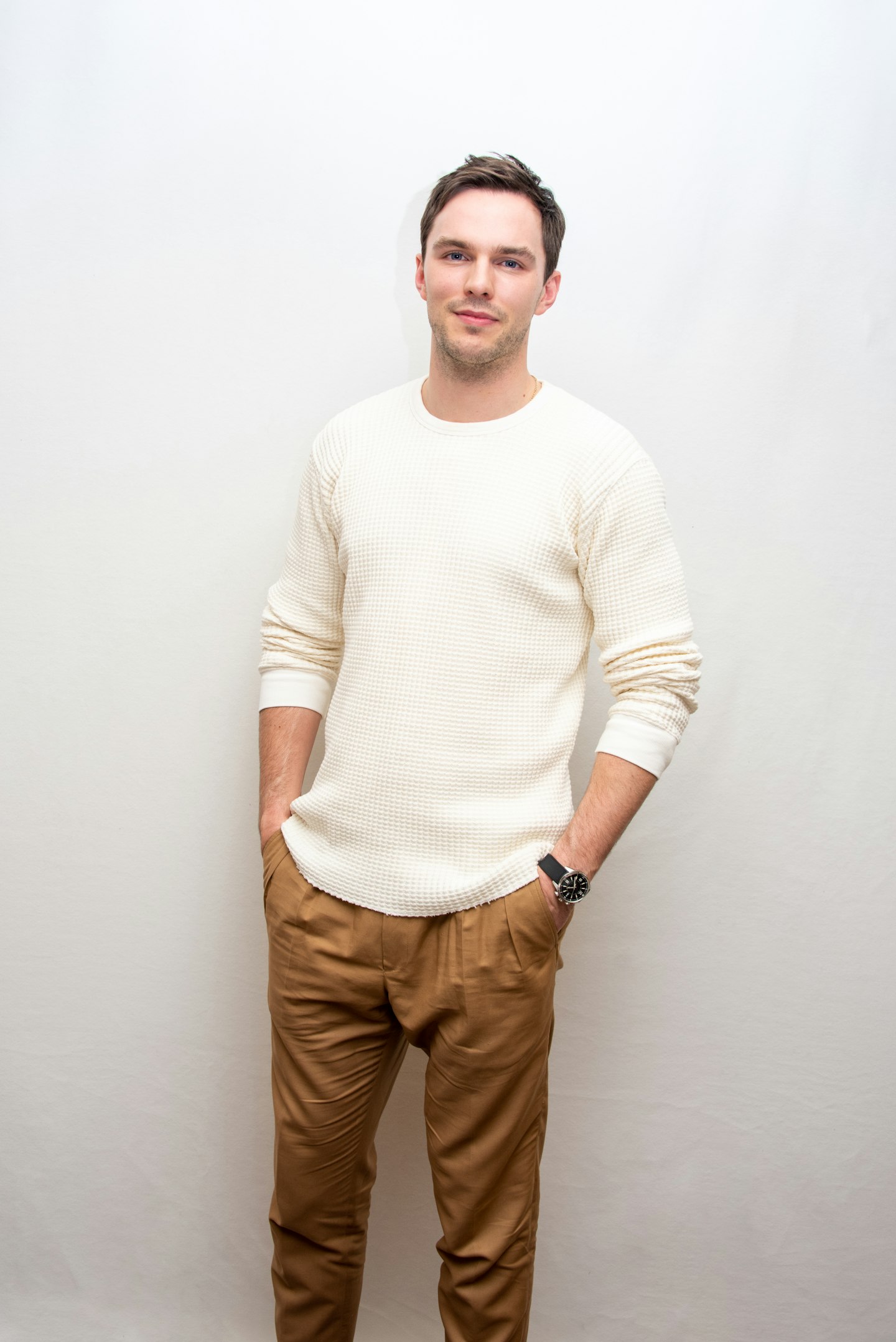 11 of 30
CREDIT: Getty
20) Nicholas Hoult, 30 - £8.5m
Another Skins graduate, Nick's bank balance has been boosted by starring in the X-Men franchise and being the new face of Emporio Armani fragrances. He's fond of following F1 races around the globe, but otherwise lives a quiet life in LA with lingerie model girlfriend Bryana Holly and their two-year-old son.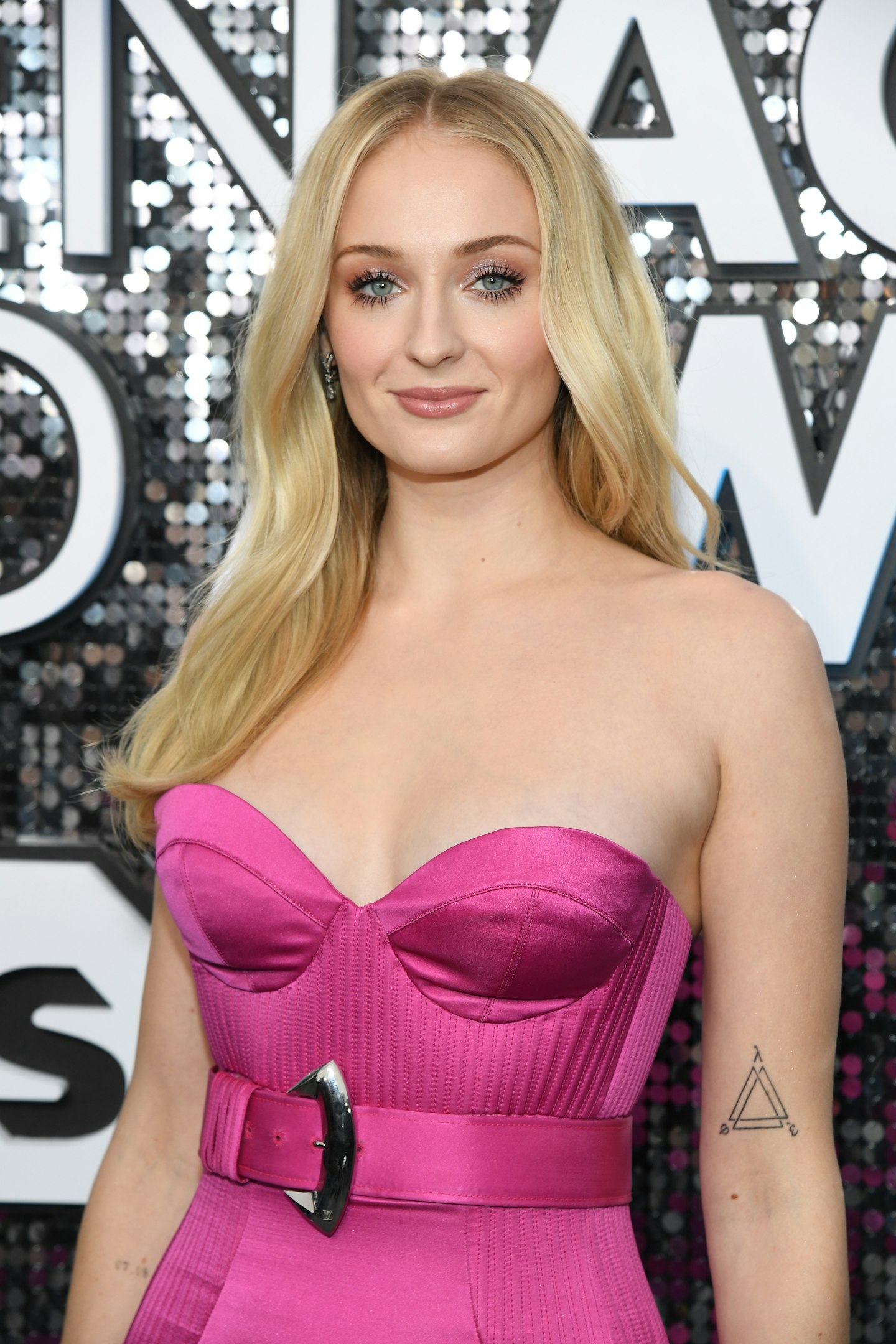 12 of 30
CREDIT: Getty
19) Sophie Turner, 24 - £10.5m
The former Game Of Thrones star now commands £2m a movie for appearing as superhero Jean Grey in the X-Men films. Having got hitched to Joe Jonas last year, they welcomed baby Willa to the world in summer and probably spent lockdown getting lost in their £11m LA mansion, which also contains Sansa Stark's wolf throne from the GoT set.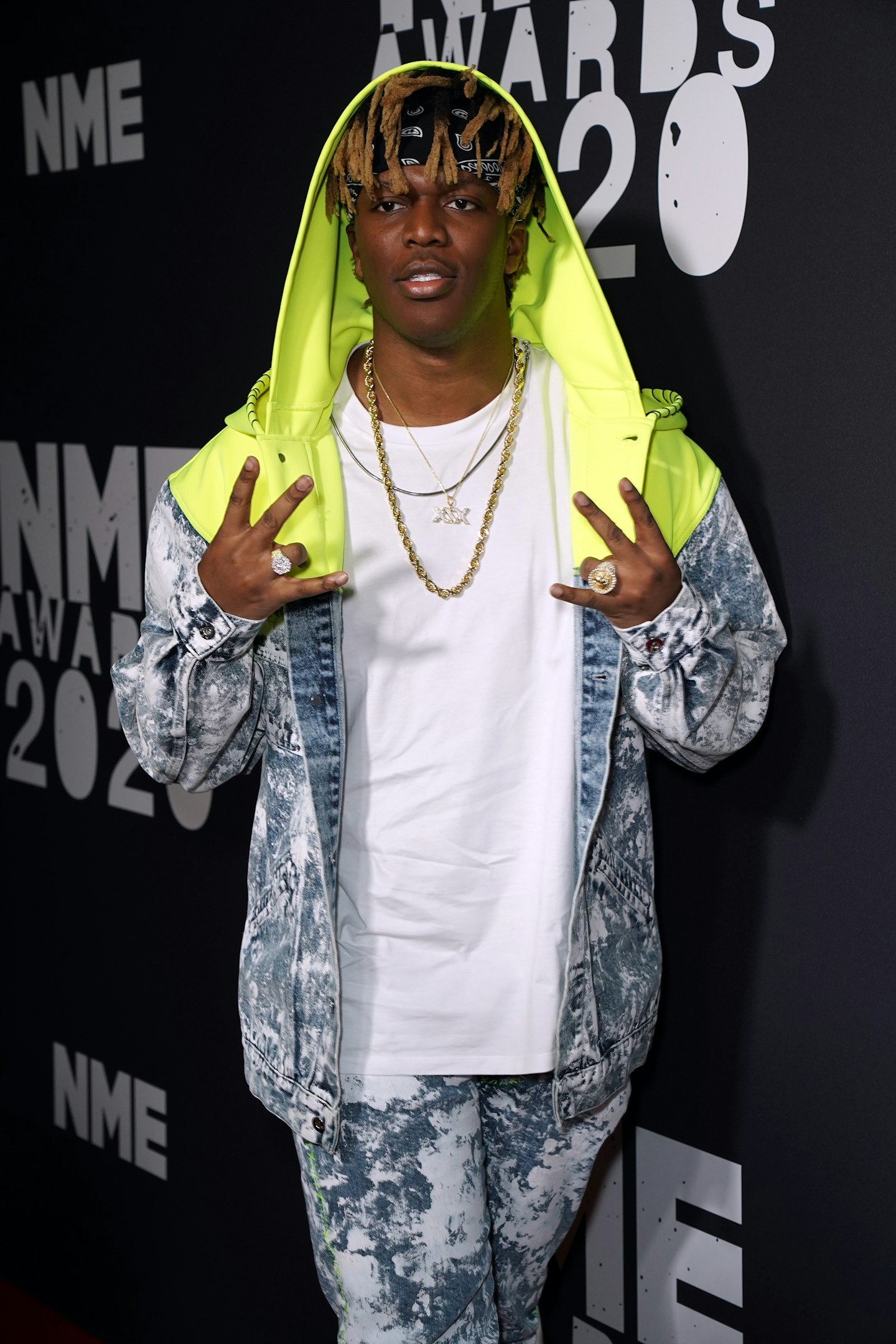 13 of 30
CREDIT: Getty
18) KSI, 27 - £12m
The lion's share of KSI's (aka Olajide Olatunji from Watford) fortune comes from his YouTuber days, where he posted videos of himself playing football video games (he can make £250k in ad revenue from one video). He's since launched a successful rap career (including Top 10 hits), while a boxing match with fellow internet star Logan Paul generated £37m in streaming revenue.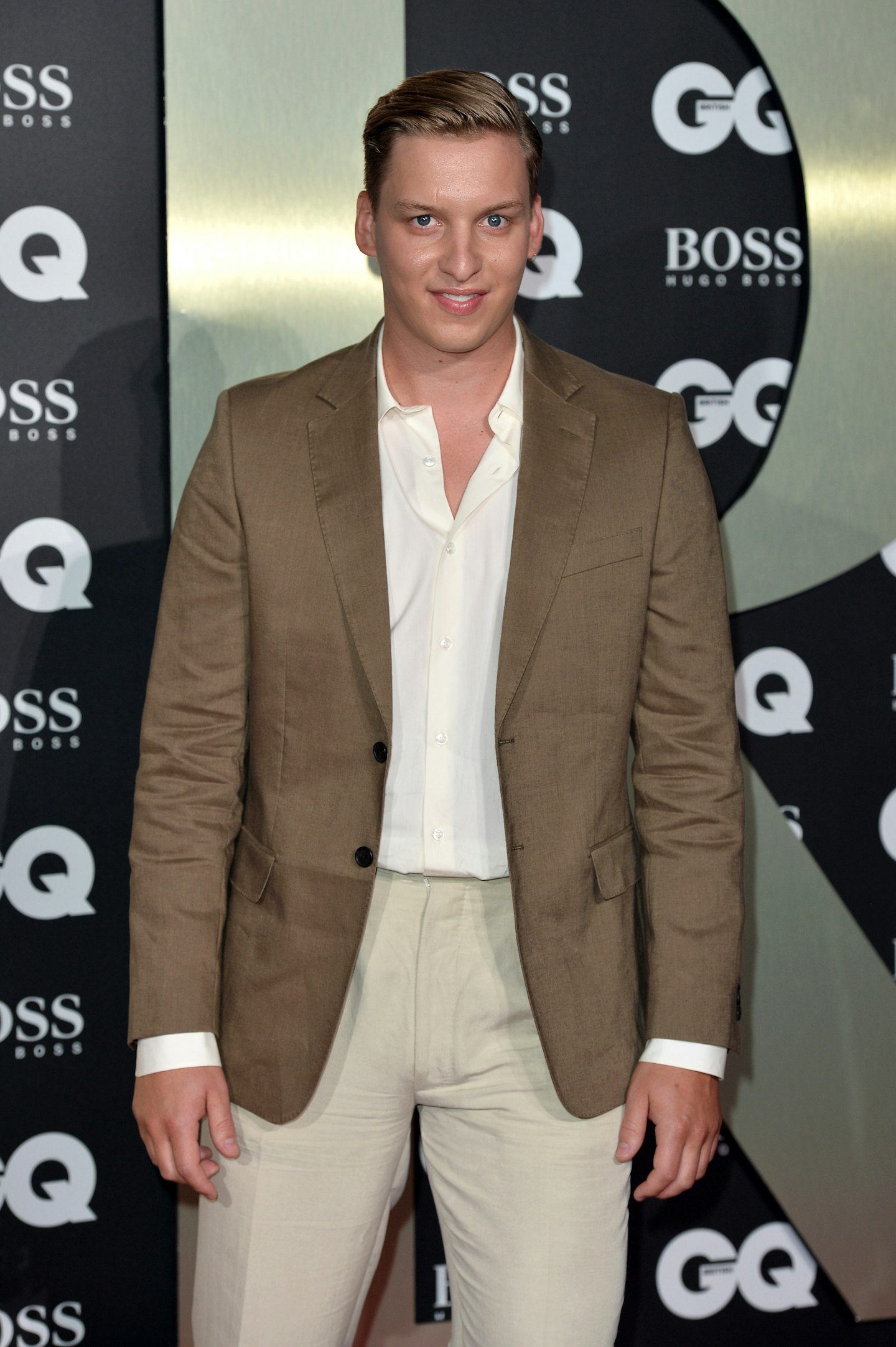 14 of 30
CREDIT: Getty
17) George Ezra, 27 - £13m
The dosh from his best-selling Staying At Tamara's album and tour has started to roll in for the über-polite Hertfordshire singer, who kindly donated his music to Joe Wicks' PE lessons during lockdown. George could be even richer, but due to a copyright row, he now pays Shotgun royalties to an Irish singer-songwriter.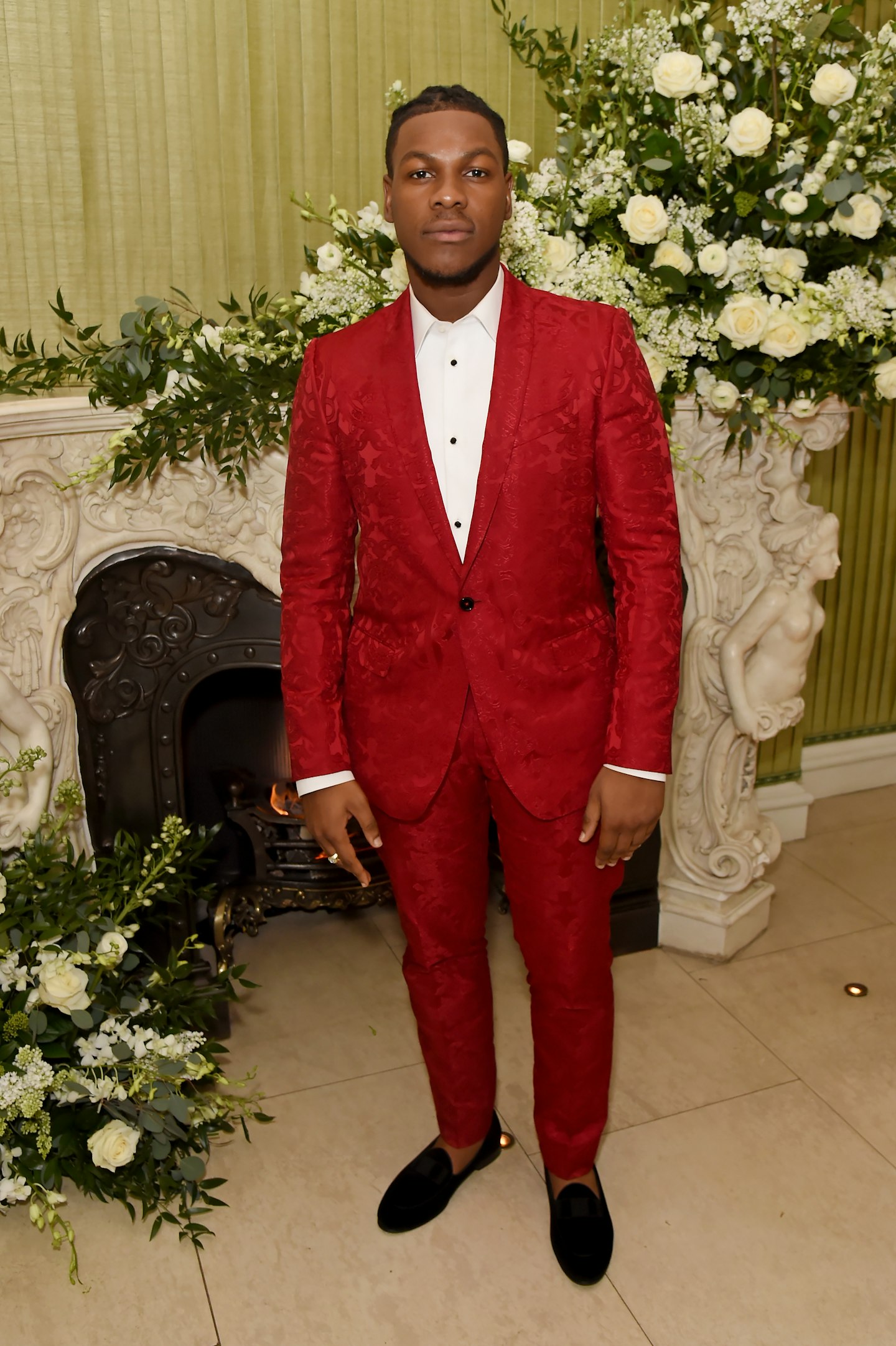 15 of 30
CREDIT: Getty
16) John Boyega, 28 - £17m
How he made it: As everybody's favourite stormtrooper Finn in the Star Wars franchise – the three movies that John starred in took £3.9bn at the box office, seeing his salary soar. His fortune has also been boosted by roles in Pacific Rim: Uprising and Watership Down, plus a recently-inked deal with Netflix to develop films focusing on African content.How he spends it: Generously. In 2017, he surprised his parents by buying them a house and a gleaming new Jaguar. The actor/activist – who delivered a rousing speech at a Black Lives Matter rally in June – donates to charitable causes, too.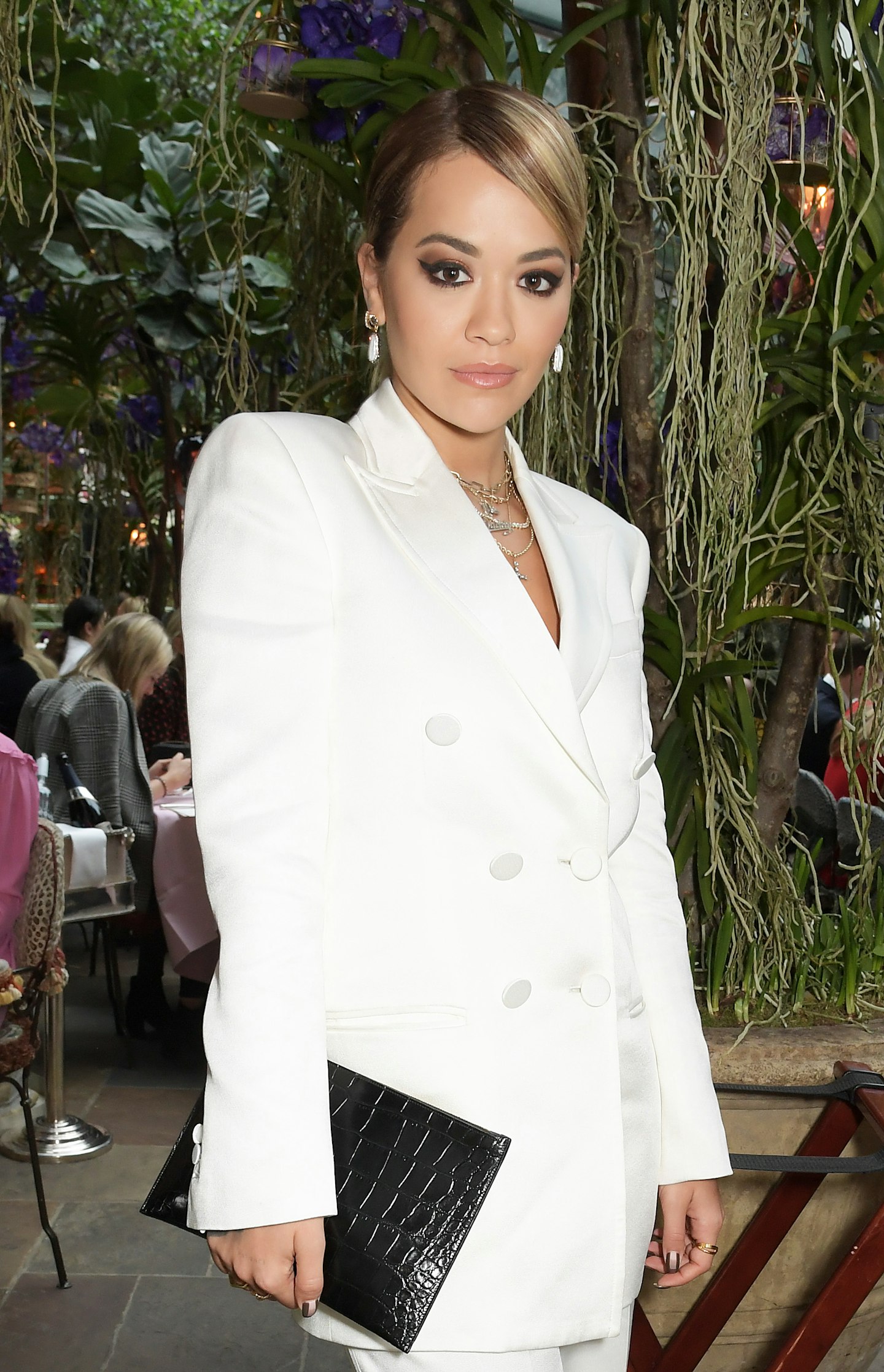 16 of 30
CREDIT: Getty
14=) Rita Ora, 29 - £20m
In September, Rita flaunted her £123k holiday in Corfu, staying at a £17k-a-night villa with a two-level infinity pool, cinema and private yacht. The rest of us have made do with staycations this summer, but then we don't have Rita's riches, which come from sell-out tours, lucrative deals with everybody from Escada to Deichmann, plus judging roles on The Masked Singer and The X Factor.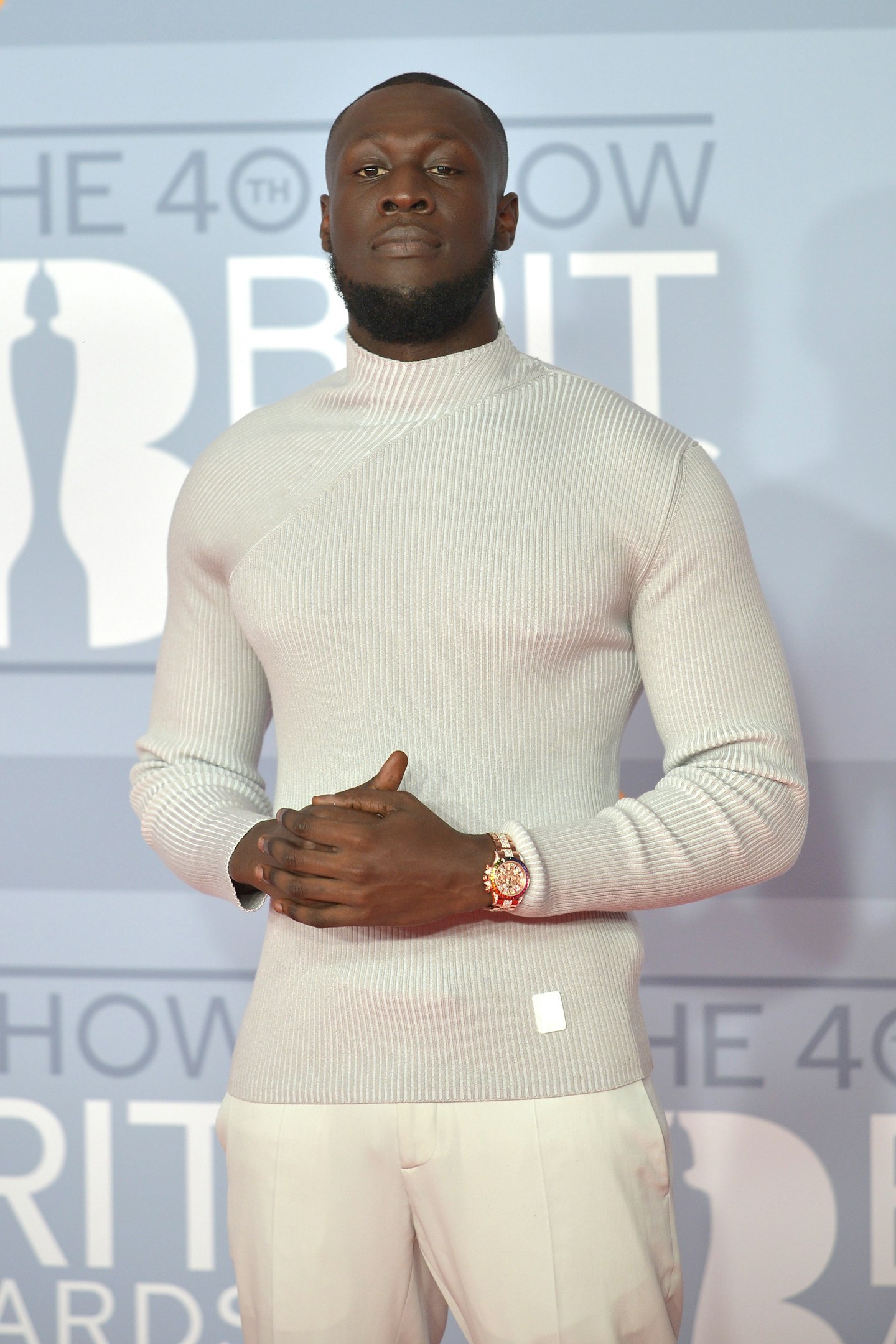 17 of 30
CREDIT: Getty
14=) Stormzy, 27 - £20m
The Brit-winning grime artist has built a tidy nest egg through music sales and headlining Glasto. Yet, he seems hellbent on giving much of it away. He recently announced plans to donate £10m to black British causes over the next decade, having already funded two Cambridge Uni scholarships. Stormzy's also the proud owner of a Greggs black card, giving him free sausage rolls for life.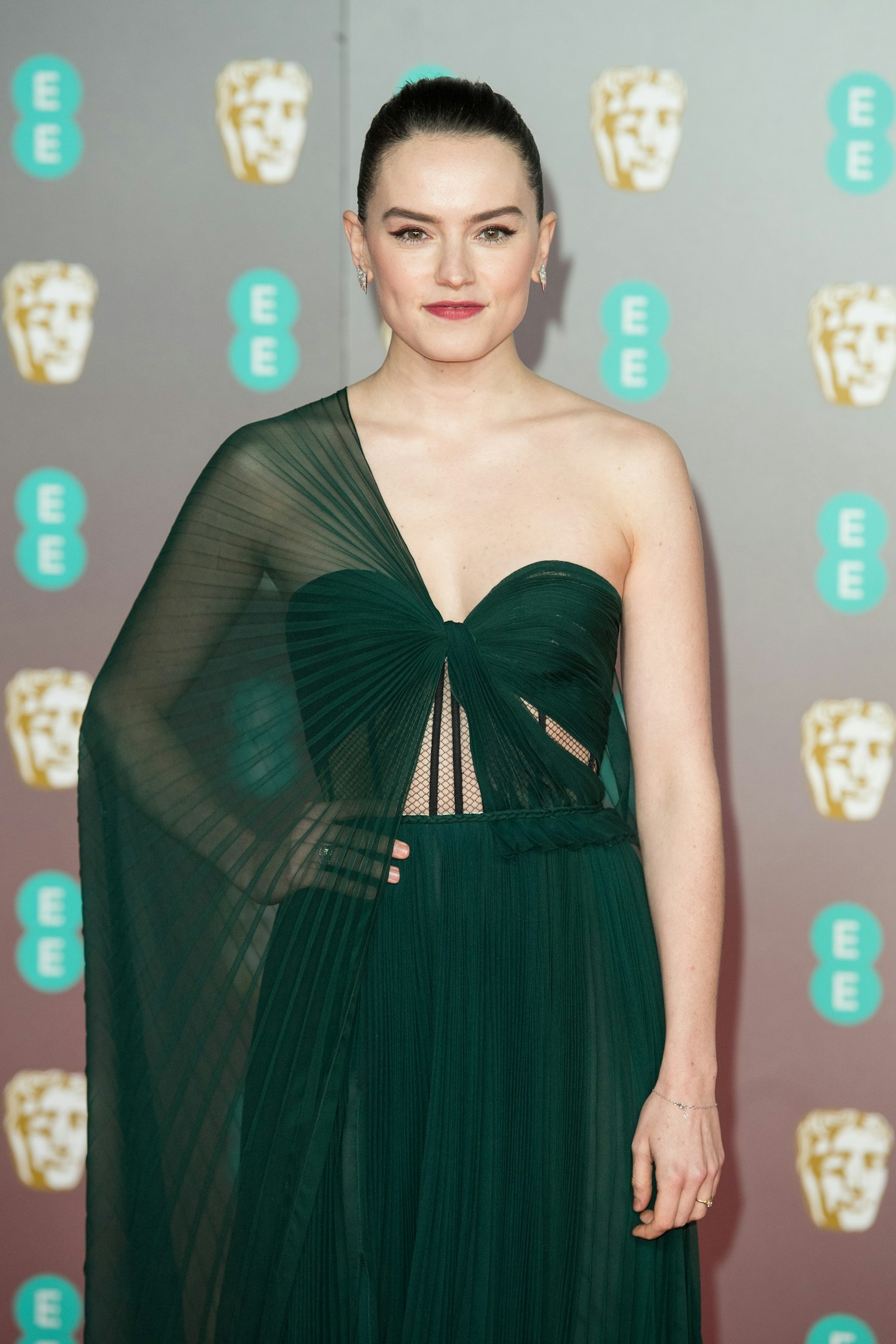 18 of 30
CREDIT: Getty
13) Daisy Ridley, 28 - £20.3m
Daisy was working in a pub earning minimum wage when she was cast in her first Star Wars film, The Force Awakens. Six years on, she's built a Millennium Falcon-sized fortune, with accounts showing her Fawks Ltd company made an eye-watering £8.1m profit last year. She lives a modest life, sharing her London apartment with actor and rumoured fiancé Tom Bateman.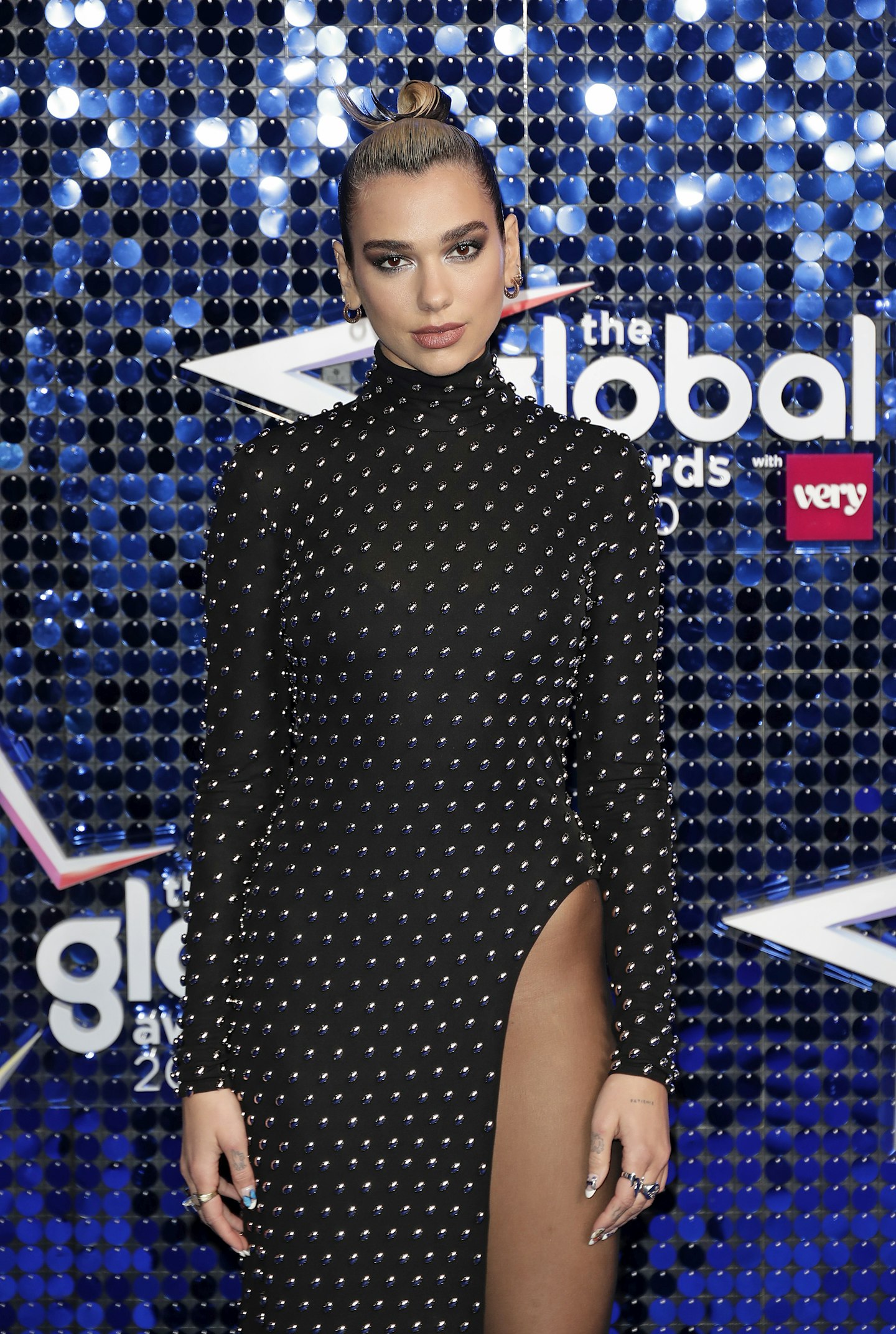 19 of 30
CREDIT: Getty
12) Dua Lipa, 25 - £22m
Her infectious single Don't Start Now and album Future Nostalgia were both huge global hits. Along with bagging her megabucks deals for Évian and Yves Saint Laurent, it also doubled Dua's bank balance, allowing her to escape to St Lucia during lockdown. Dua, who survived on Tesco meal deals pre-fame, recently trademarked her name, to generate even more pocket money in years to come.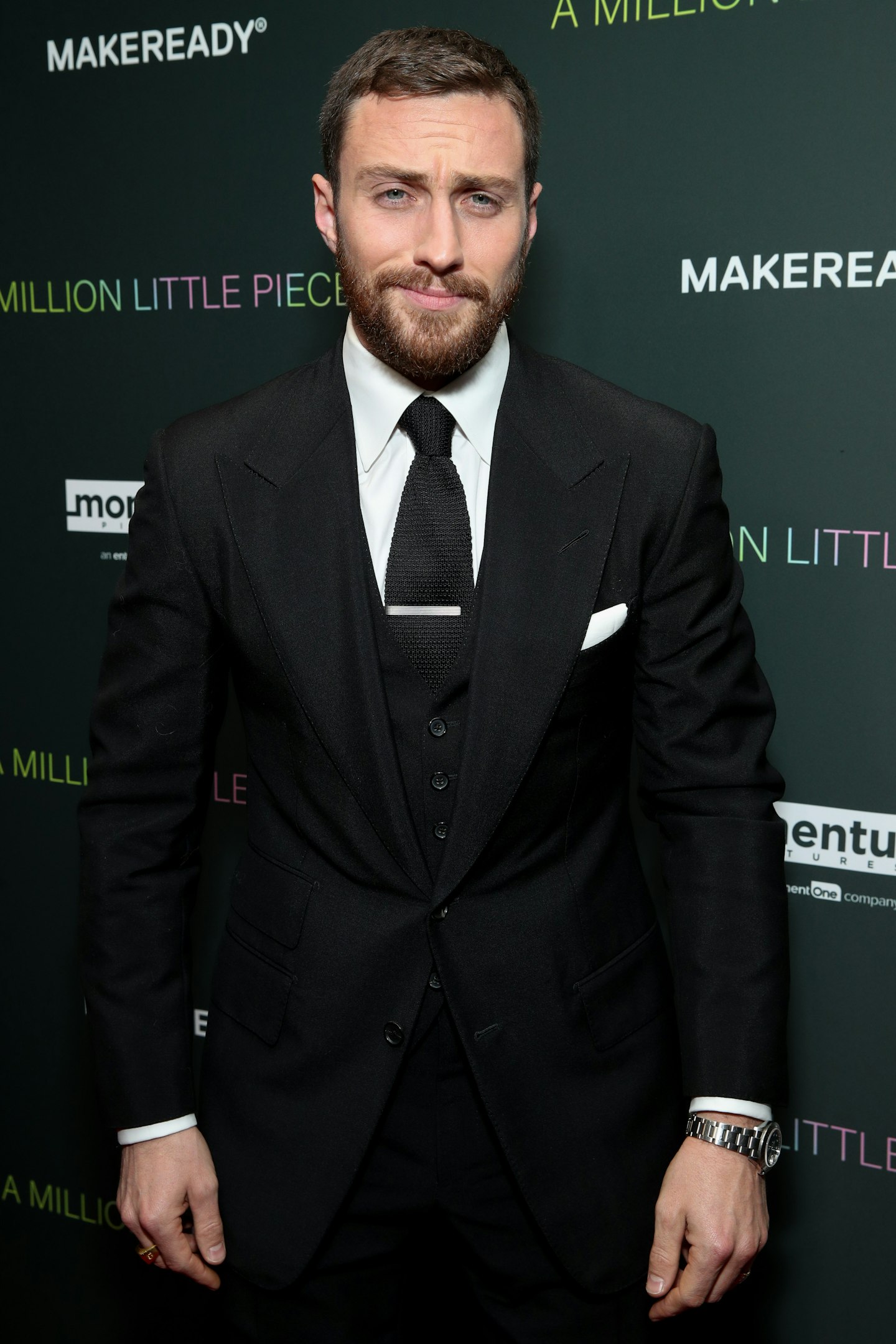 20 of 30
CREDIT: Getty
11) Aaron Taylor-Johnson, 30 - £24m
Starring roles in blockbusters such as Tenet and an upcoming Kingsman movie ensure ATJ isn't short of a bob or two. He lives in an LA mansion with director wife Sam Taylor-Johnson (they met on the set of 2009's Nowhere Boy and claim to have spent just two days apart) and their four daughters.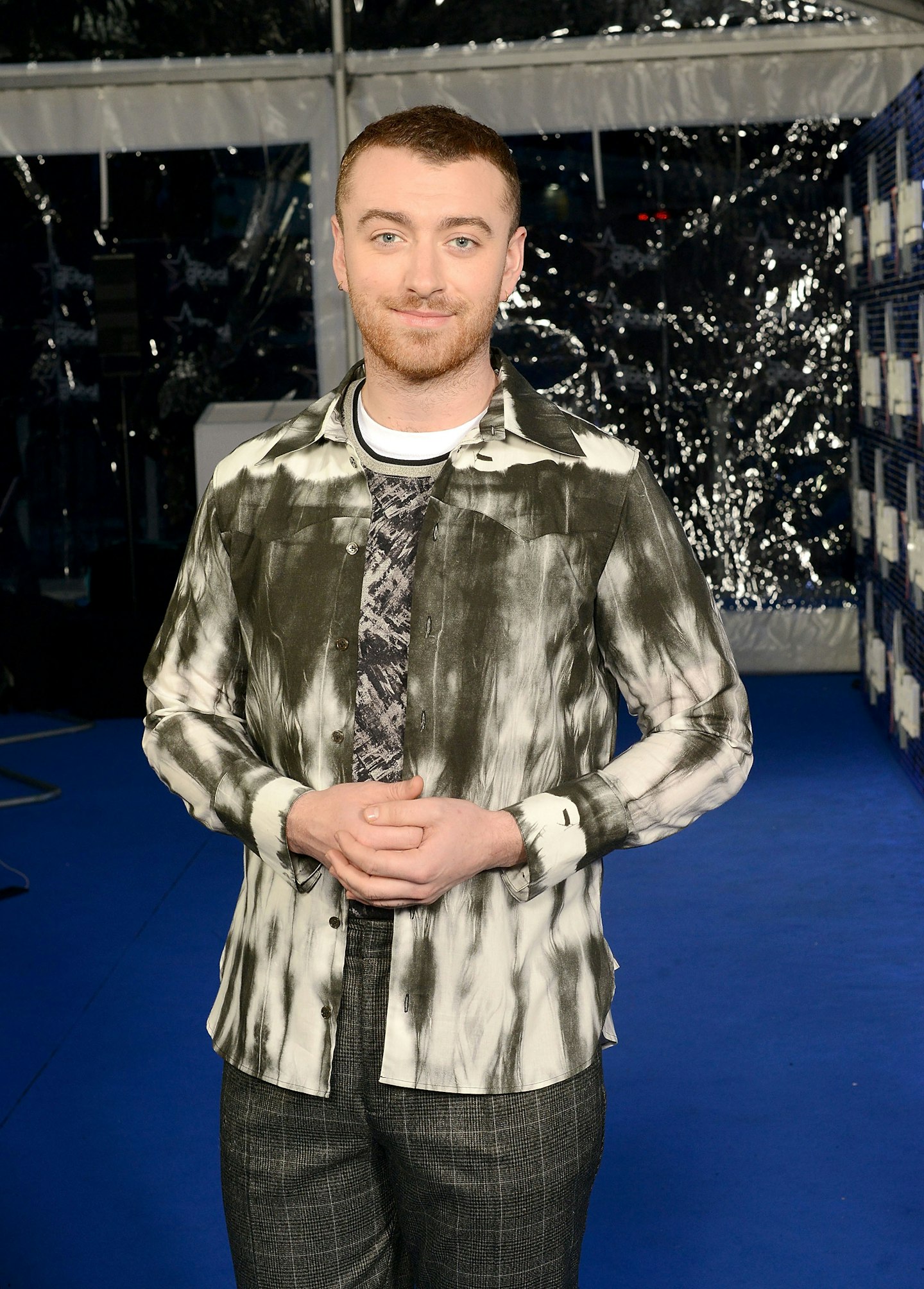 21 of 30
CREDIT: Getty
10) Sam Smith, 28 - £35.5m
In March, Sam was slammed on social media after sharing tearful quarantine snaps from inside their £12m Grade II-listed London mansion. They later claimed it was a joke, but it's impossible to ignore the Oscar-winning popstrel's dizzying wealth, which is set to rise with the release of third album Love Goes this month.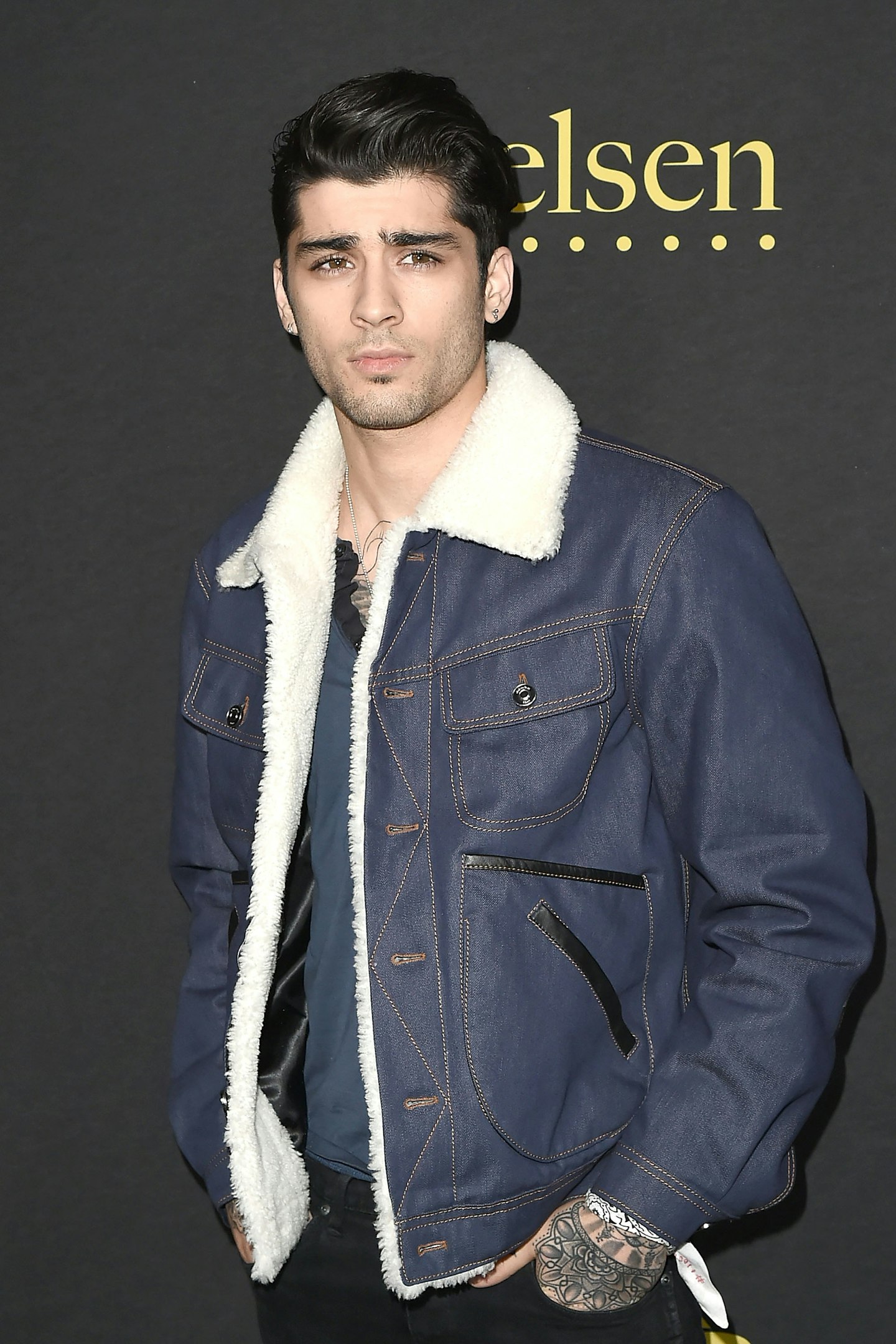 22 of 30
CREDIT: Getty
9) Zayn Malik, 27 - £38m
The 1D royalties keep rolling in – which must help, as Zayn's solo music sales since quitting in 2015 haven't been great (his dislike of promo doesn't help). Still, the new dad is generous with his cash, splashing £254k on a Bradford house for his sister and donating £10k to help a five-year-old girl with her cancer treatment.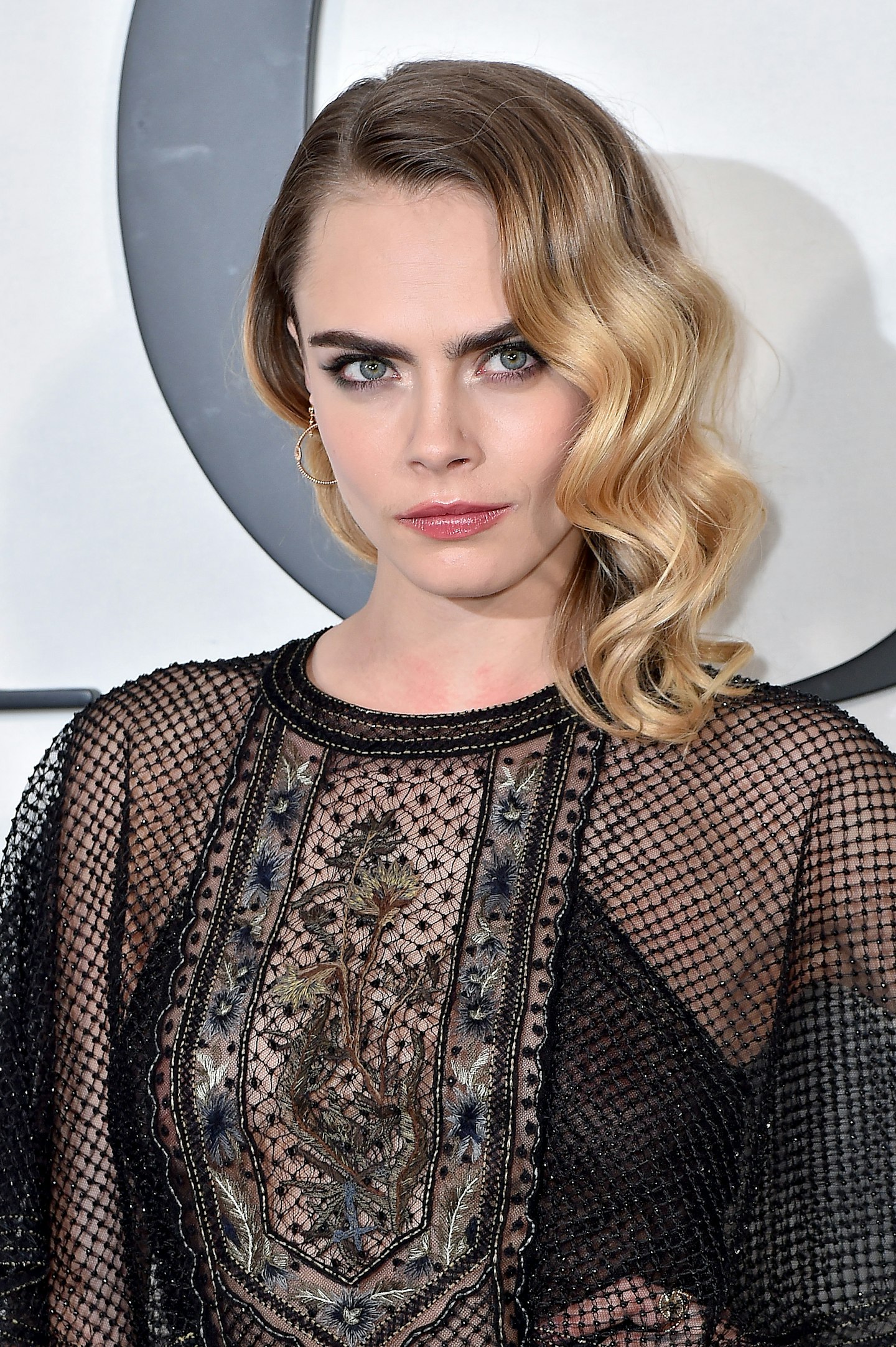 23 of 30
CREDIT: Getty
8) Cara Delevigne, 28 - £42m
Latest accounts for the UK's highest-paid model show that she made £21.5m in 2018 (that's more than £59k a day). She also helps run her father's real estate firm Harvey White Properties, which is worth £45m. No surprise, but she's a real estate pro: see her £2m LA home and London townhouse which includes McDonald's-inspired décor (she's a fan) and side-by-side loos for gossiping.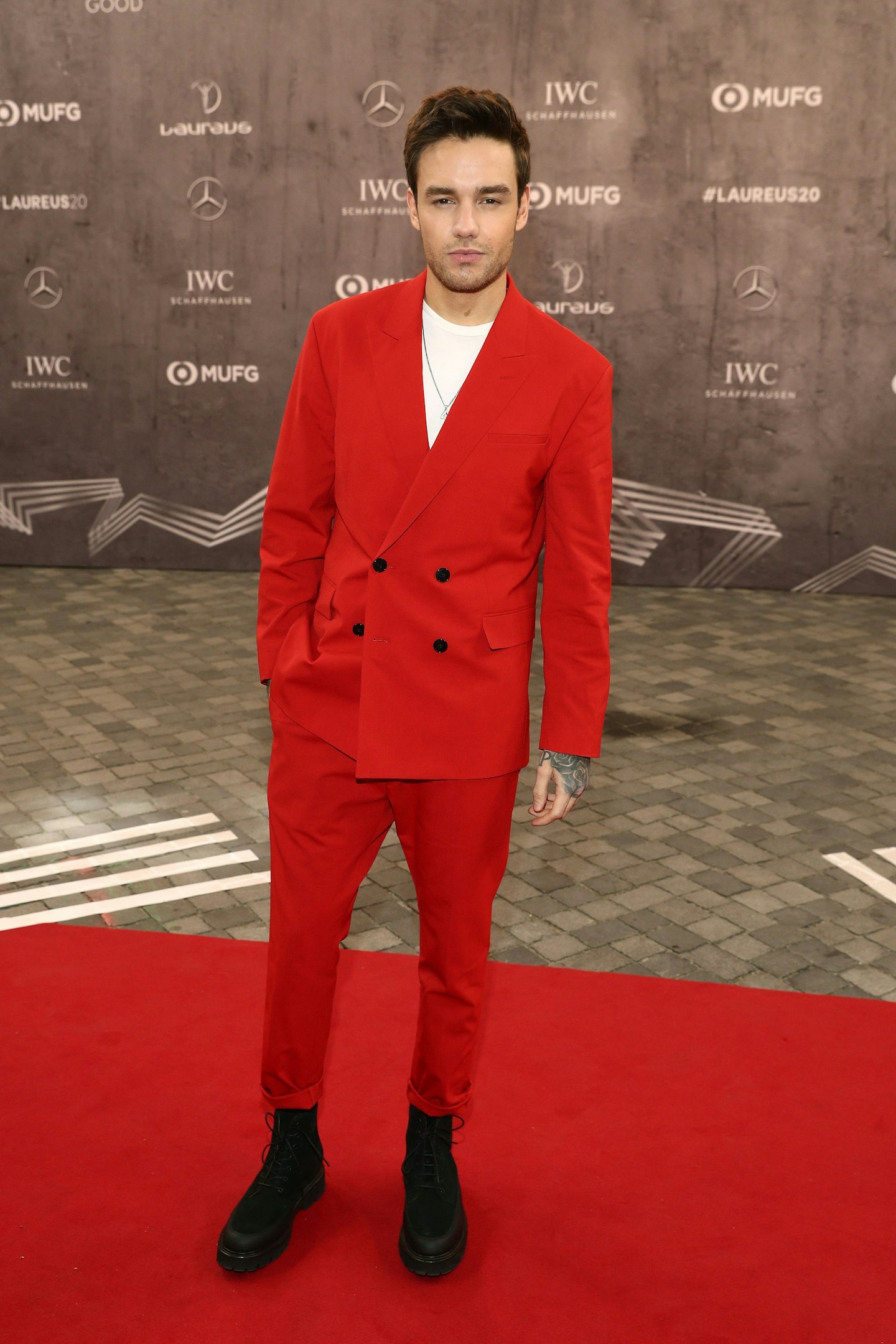 24 of 30
CREDIT: Getty
7) Liam Payne, 27 - £46m
Liam's debut solo album, LP1, took three years to make, yet flopped upon its release last December. Just as well, then, he's got a Hugo Boss underwear deal (it does require him to strip off, though) in addition to his 1D funds. He recently proposed to girlfriend Maya Henry (her father's a multimillionaire US lawyer) with a £3m diamond ring.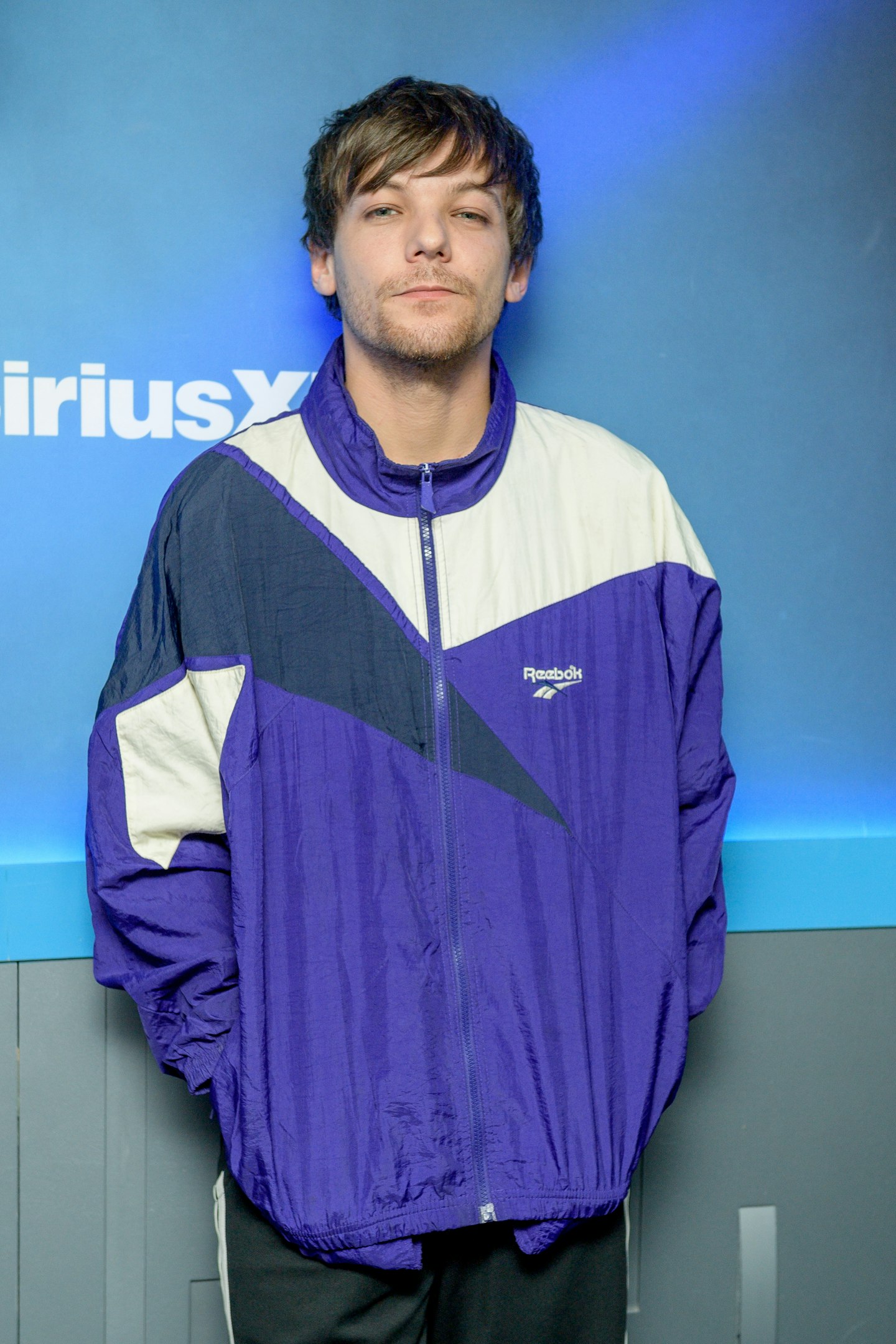 25 of 30
CREDIT: Getty
6) Louis Tomlinson, 28 - £47m
Louis' debut album Walls was a Top 10 hit in both the UK and US, but the pandemic forced him to cancel his world tour. Having recently parted ways with Simon Cowell's Syco record label after ten years, he's talked about his desire for 1D to get back together. And who can blame him? In 2018, the band was still pulling in £38k a week from royalties.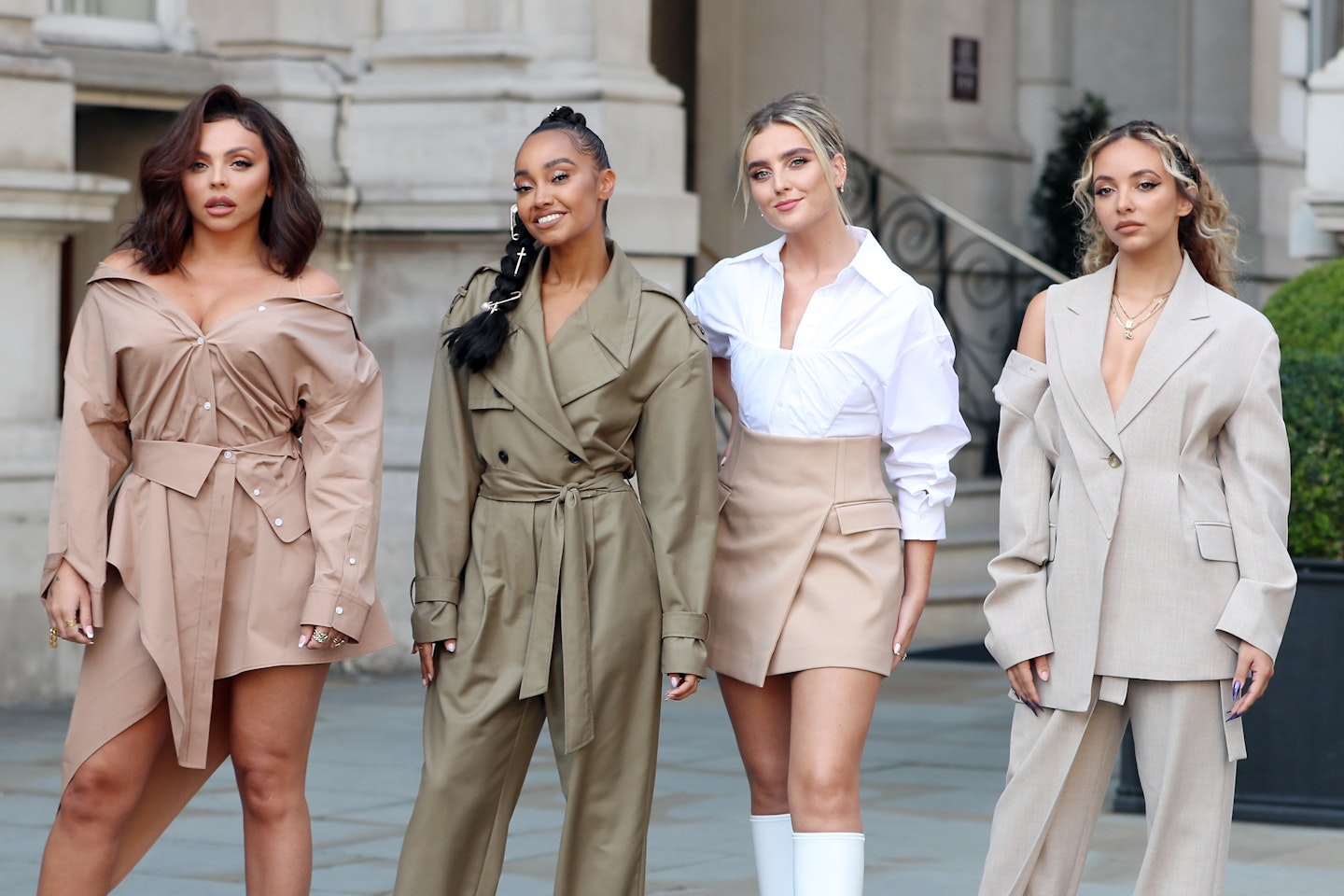 26 of 30
CREDIT: Getty
5) Little Mix, 27-29 - £54.3m
They're the biggest-selling girl group since the Spice Girls – last year's LM5 tour made £17m – but the flush foursome also haul in decent moolah through personal business deals, such as Leigh-Anne's In'A'SeaShell swimwear range, Jade's Red Door cocktail bar, Perrie's brand ambassador role for Supreme Nutrition and Jesy's BBC presenting gigs.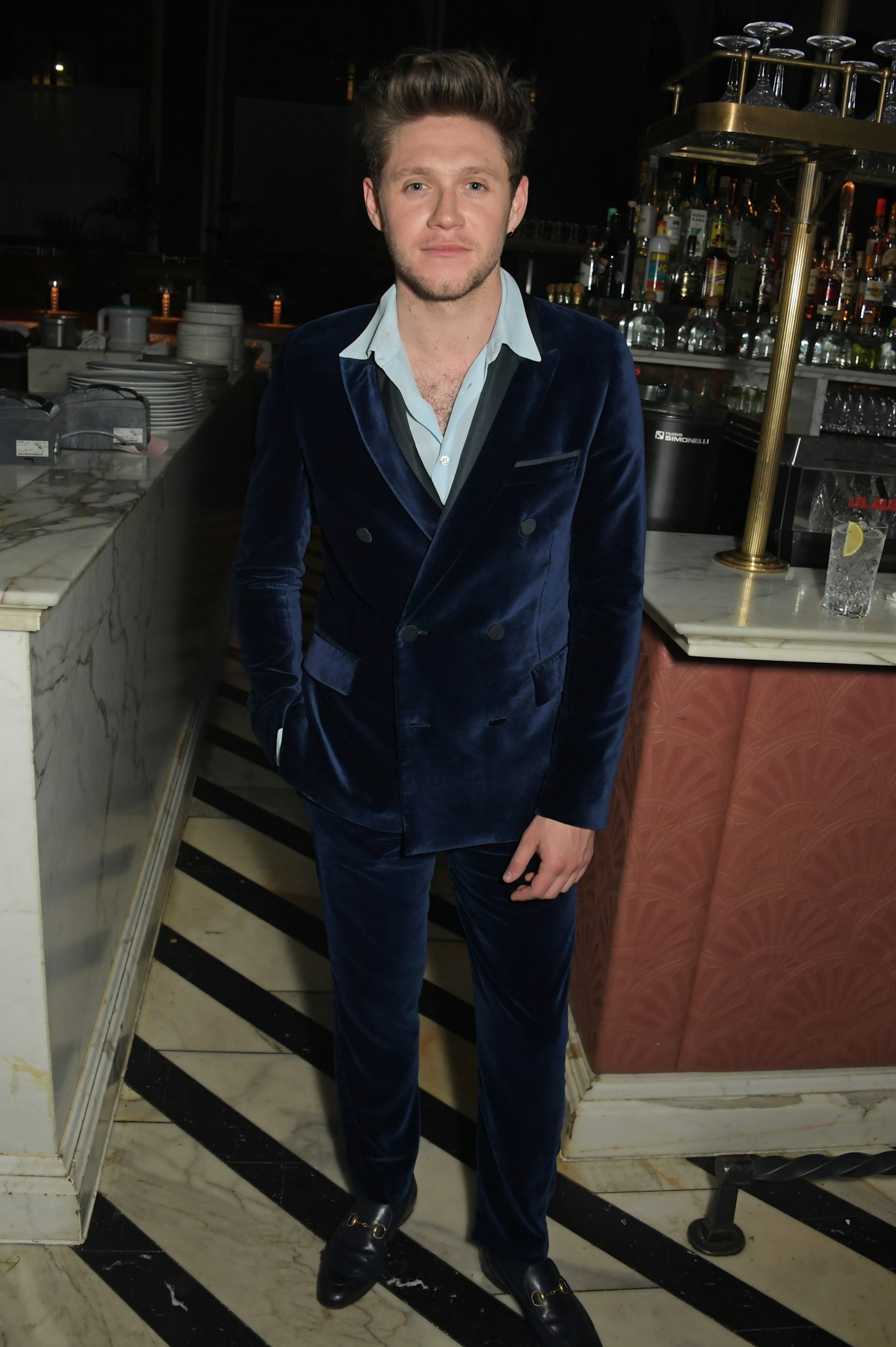 27 of 30
CREDIT: Getty
4) Niall Horan, 27 - £55m
Niall is 1D's second-highest earner, thanks to two big-selling albums and touring enormodomes in America, which is mad for his cute, cardigan-wearing schtick. He spent lockdown in his London apartment, baking Victoria sponges, learning the ukulele and developing an obsession with hoovering – all inexpensive habits unlikely to trouble his accountant.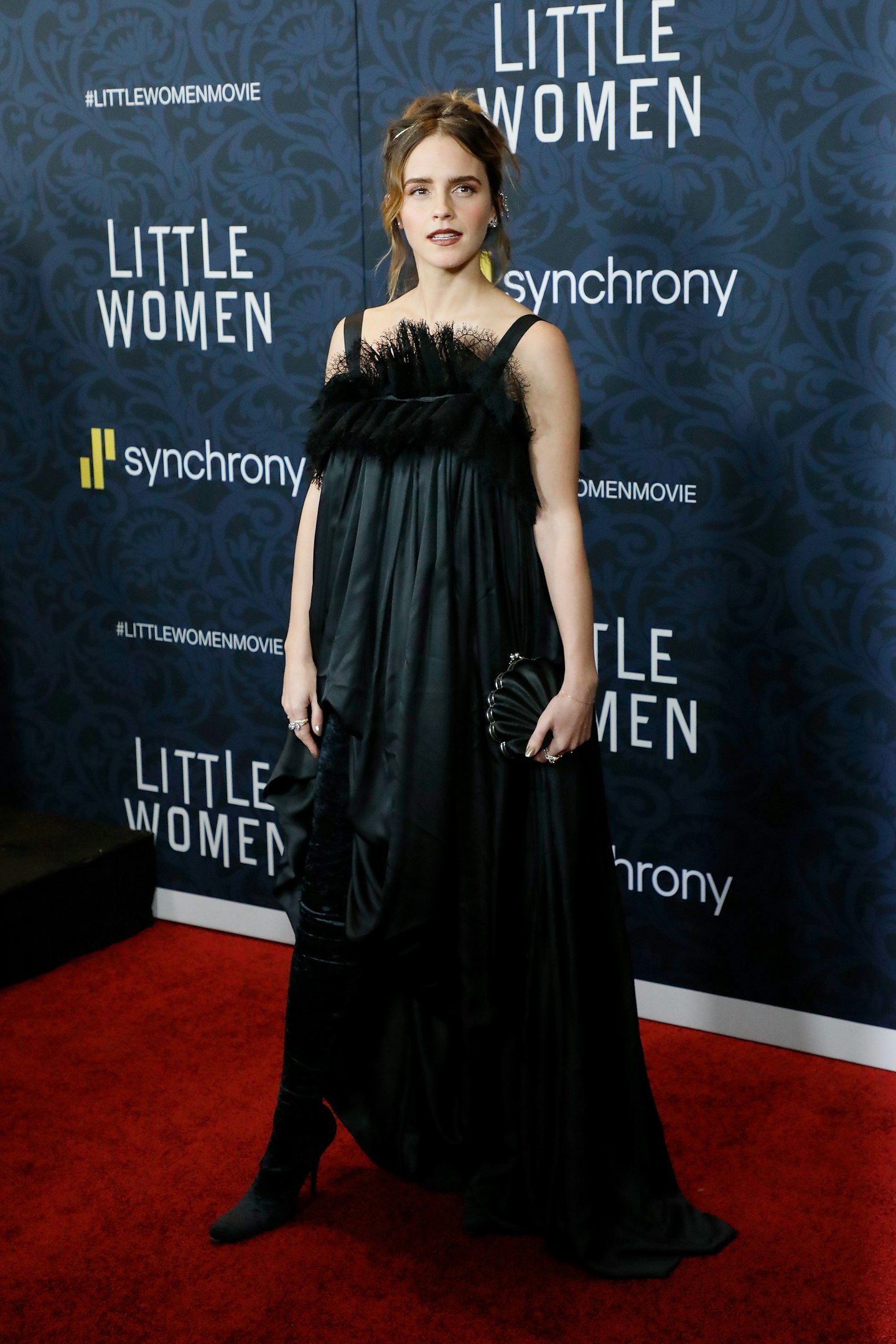 28 of 30
CREDIT: Getty
3) Emma Watson, 30 - £58m
How she made it: Playing bookish Hermione Granger in eight Harry Potter films – all before the age of 21. The cash-savvy actress has since negotiated box-office takings with Disney, resulting in a £17m windfall from 2017's Beauty And The Beast. Following tie-ups with Lancôme, Burberry and Chanel, her next venture is a board role at Kering, the £14bn fashion giant behind Gucci.How she spends it: Discreetly. Yes, there's a £2.8m London mansion, but she flies easyJet, travels on the Tube and wears dresses made from recycled items. She's thrifty, too: she carries a glass straw, rabbit hot water bottle, vegan deodorant and Nutella dip in her handbag. Having described herself as "self-partnered" last November, she's now dating US businessman Leo Robinton.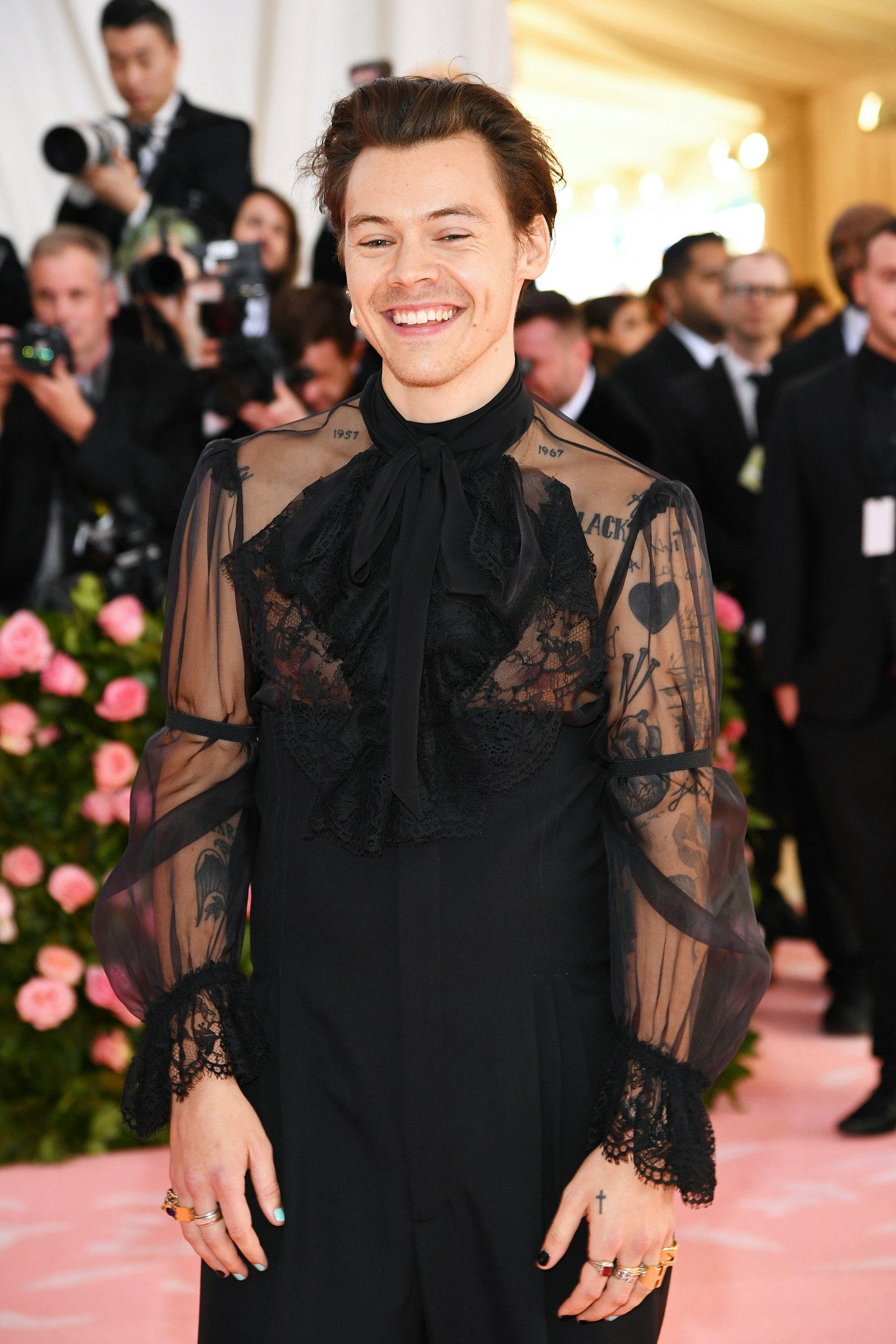 29 of 30
CREDIT: Getty
2) Harry Styles, 26 - £74m
How he made it: Hazza's wealth has added £40m to his One Direction earnings since going solo, largely thanks to two solo albums (this year Fine Line and single Watermelon Sugar were both US number ones), a £45m-grossing world tour, and flouncing around in woollen capes as part of his Gucci promo deal.How he spends it: After a Spanish stalker slept outside his home, Harry now takes security seriously, spending £19m on property surrounding his £3m London home to create a fortress against intruders, along with 24-hour guards. He spent lockdown in his £6.5m Hollywood mansion and likes to splurge on self-improvement: he's rumoured to be into Japanese nightingale bird poo facials.
30 of 30
CREDIT: Getty
1) Ed Sheeran, 29 - £210m
How he made it: Through an amazing work ethic. Ed's definitely a grafter – even in lockdown he attempted to write a tune a day before lunch. As a result, he's the most played artist in the world, thanks to chart-toppers such as Shape Of You, the only song apart from Elton John's Candle In The Wind to go eight times platinum. With 9m tickets sold, Ed's Divide tour was the highest-grossing in history. Then there's 150m record sales, plus the hits he's written for Taylor Swift and Bieber. We could go on...How he spends it: By treating the UK as his own personal Monopoly board. He owns a whopping 27 houses, flats and other properties, worth £61m. The jewel in the crown is Sheeranville, where he lives with wife Cherry and baby daughter Lyra. The 16-acre Suffolk estate is so huge, it even contains £4m-worth of houses bought so his neighbours could stop grumbling about the noise. However, Ed hopes to be self-sufficient: he grows his own fruit and veg, brews his own beer (for the pub in his garden) and has a beehive for honey. During the pandemic, he reportedly donated more than £1m to local charities and refused to furlough staff at his Bertie Blossoms bar in London, covering their wages instead. Who says nice guys finish last, eh?
WATCH 'I didn't say which ex': Curtis & AJ Pritchard play Who's Most Likely To?
Look! More news!
Molly-Mae Hague FINALLY shows off natural lips after getting filler dissolved
Lewis Capaldi 'looking for love' as he dates Paige Turley lookalike
Ed Sheeran tops heat's Rich List for the second year in a row and it's not really a surprise, given that he's the most-streamed artist in the world and has the highest-grossing tour of all time.
The Shape of You singer is currently taking a career break though after his wife Cherry Seaborn gave birth to their daughter Lyra last month.
Ed shared the happy news on Instagram in an adorable post to his 31.6 million followers. Alongside a snap of a tiny pair of socks, he wrote, "Ello! A quick message from me as I have some personal news that I wanted to share with you...
"Last week, with the help of an amazing delivery team, Cherry gave birth to our beautiful and healthy daughter - Lyra Antarctica Seaborn Sheeran."
We wonder how much of his £210m fortune Ed's blown on nappies?