She entered the Love Island 2019 villa as one of the original Islanders, but after getting her heartbroken by ballroom dancer Curtis Pritchard, Amy Hart quit the Love Island villa.
Amy made the tough decision to leave the villa during the show on Tuesday 9th July, with viewers being left in tears at her departure speech.
Since leaving the show, she's gone from strength to strength, and has even appeared on Celebs Go Dating. Here's everything you need to know about the reality TV star: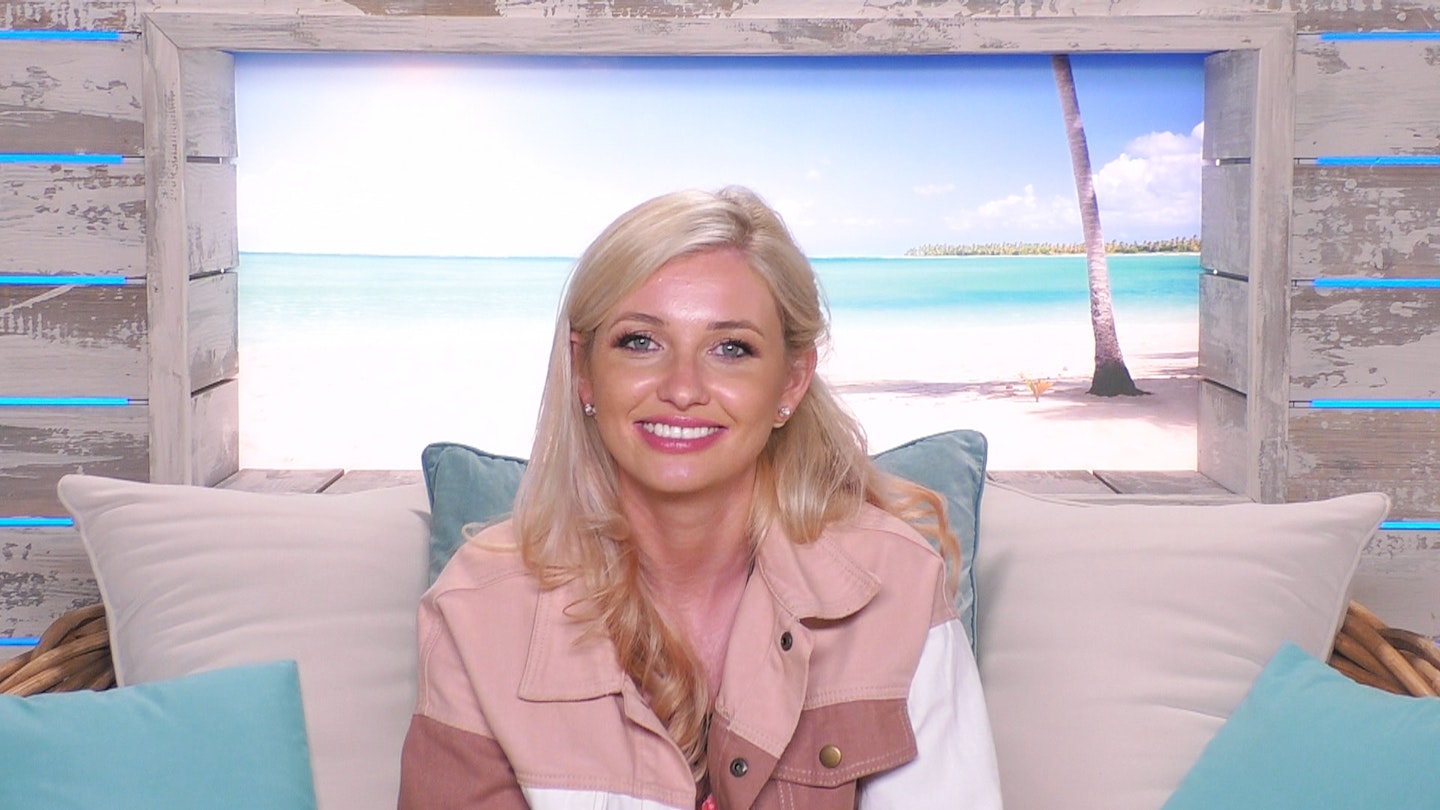 Who is Amy Hart?
2019 contestant Amy is an air hostess and cabin crew manager from Sussex. It sounds like love has been something hard to come by for Amy, after she summed up her love life with the song Tragedy by Steps.
Just days before she was confirmed to appear on Love Island 2019, Amy posted a photo of herself on her Instagram page, revealing she'd left her job as an air hostess.
She wrote, "Sometimes goodbye, though it hurts, in your heart is the only way to make way for destiny.....Doors to manual and cross check for the very. Last. Time. 😬 yes after 8 years of causing havoc, hosting parties at 35,000 feet, channeling my inner Elton, writing hits such as 'dead on the jumpseat' and 'five years gold', rolling out the Amz experience worldwide and being the queen of the party bag, I'm reluctantly hanging up my wings to start a new adventure.
"Opportunities like this don't come round every day and they'll always need people to fly planes so, perhaps it's not goodbye and just 'til we meet again'. All I can say to my Gatwick guys and girls is thank you. Thank you for the laughs, the tears, the deep and meaningfuls at 3am and for being my family for the last 8 years. I love you all dearly and will miss you all. It truly is the best job in the world. Stick together, look after each other and fly safe.
"Lady Cabinmanageress Hart over and out. 2011-2019 💖💖 GATWICK TIL I DIE 💖".
Is Amy Hart on Celebs go dating?
Yes - she was part of the 2019 cast of celebrities looking for love on the show, alongside Amy Childs, James Lock and Dean Gaffney.
She shared a snog with Aussie guy Lachlan, admitted to having sex with Kurt after a successful dalliance and nearly threw up in front of another date after eating octopus
In an interview with Metro.co.uk, Amy admitted that taking part in the show helped her to overcome her confidence issues.
Why did Amy Hart quit Love Island?
On Tuesday 9th July, Amy made the tough decision to leave the Love Island villa, after ending her romance with ballroom dancer Curtis Pritchard.
Speaking to Curtis about her decision, she said, "I came in here and I thought I was going to meet some nice people and I'd probably date one of them and they'd be alright and then I met you and you completely turned my whole world around… We made each other happy… I want us to be best, best friends but we both need to move on and we both need to find someone that is going to make us as happy as we make them.
"Realistically for me, I'm not going to be ready in the next three weeks to meet someone else. Realistically for you, you will not be happy all the time here because you'll always put me first because you're such a good person. That's why I love you so much and that's why I want you to be happy. You are not going to be happy whilst I'm still here. So, I'm leaving today but it's a positive thing because I'm going to go and start the rest of my life today… I'm going to let you go and you pursue whoever it is you want to pursue and hope that you find whatever you are looking for. Once this is all done we will have the best friendship you have ever seen in your life."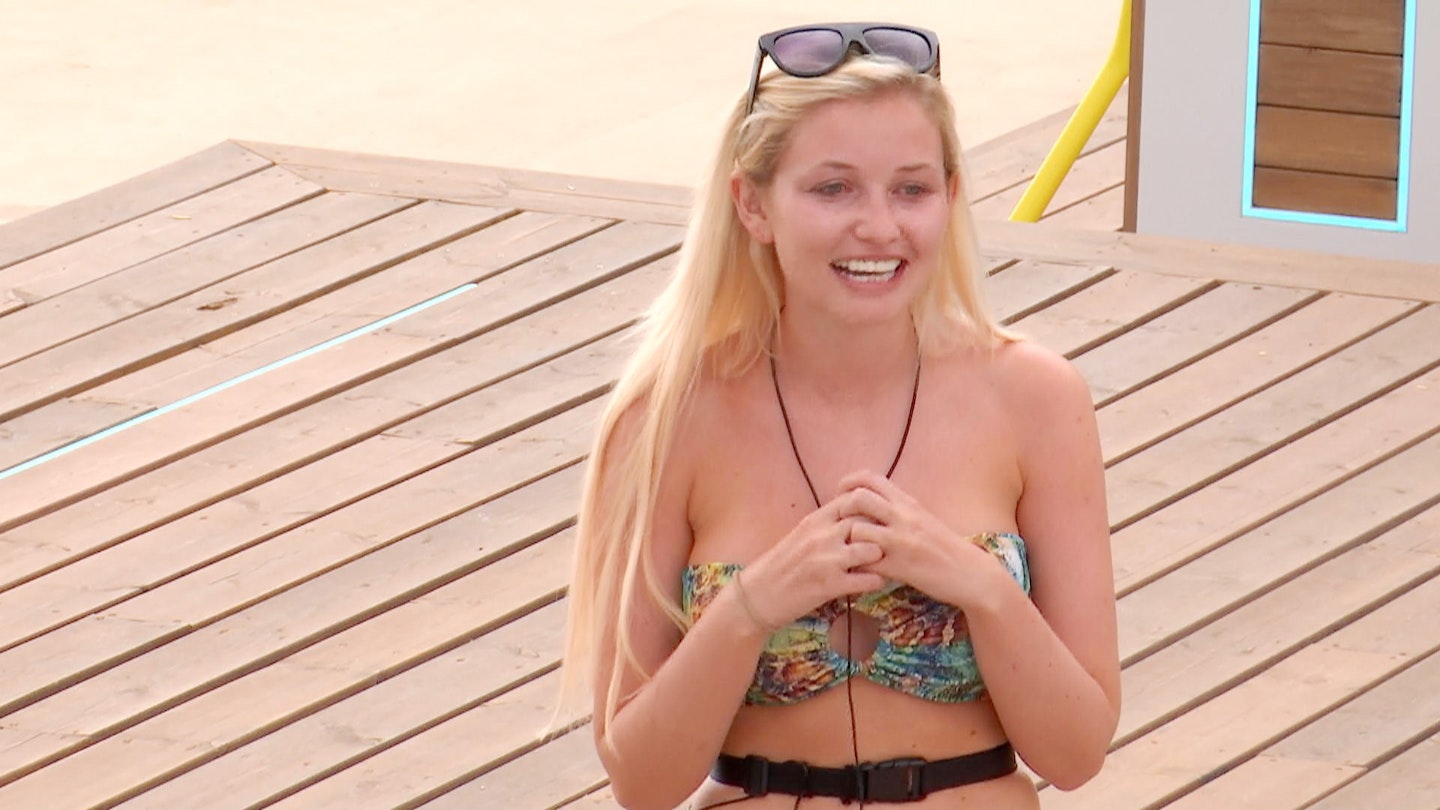 Speaking in the Beach Hut, Amy added, "I have been on such a huge journey… I did not imagine that first night I would meet this boy [Curtis] that would change my life and change my mindset. I want him to be happy and I want him to meet someone else so I'm leaving here today not holding any grudges against anyone, not against Curtis, not against Maura, no one. I never thought I would fall in love, I never thought someone would make me feel so special that I would fall in love with them and I did and it makes me realise that that will happen for me again, just not in here."
When was Amy Hart on Loose Women?
Not long after leaving the Love Island villa, Amy landed herself a role as a guest panelist on the daytime TV show Loose Women.
The episode aired on 24th July and the Love Island star was ecstatic about her appearance on the show.
"I'm so excited," she told The Sun, "I've been a fan of Loose Women since I was 12.
It's my birthday tomorrow so this is the best present ever. I can't wait to see the ladies next Wednesday."
Amy Hart and Curtis Pritchard
Things seemed to be going VERY well in the Love Island villa for Amy and Curtis, with the pair being one of the favourites to win the show alongside Molly-Mae Hague and Tommy Fury.
As the were dubbed the 'mum and dad' of the villa, things quickly took a sour turn when Curtis' head was turned by model Jourdan Riane during Casa Amor week. Despite sticking with Amy during the tense recoupling, the dancer come clean, telling Amy exactly what happened when she was away.
After creating a list of questions on her phone to ask Curtis, it looked like Amy was about to forgive him, admitting she 'loves' him.
However, after Curtis admitted he couldn't promise his head wouldn't be turned again, the pair split for good, with Amy left heartbroken.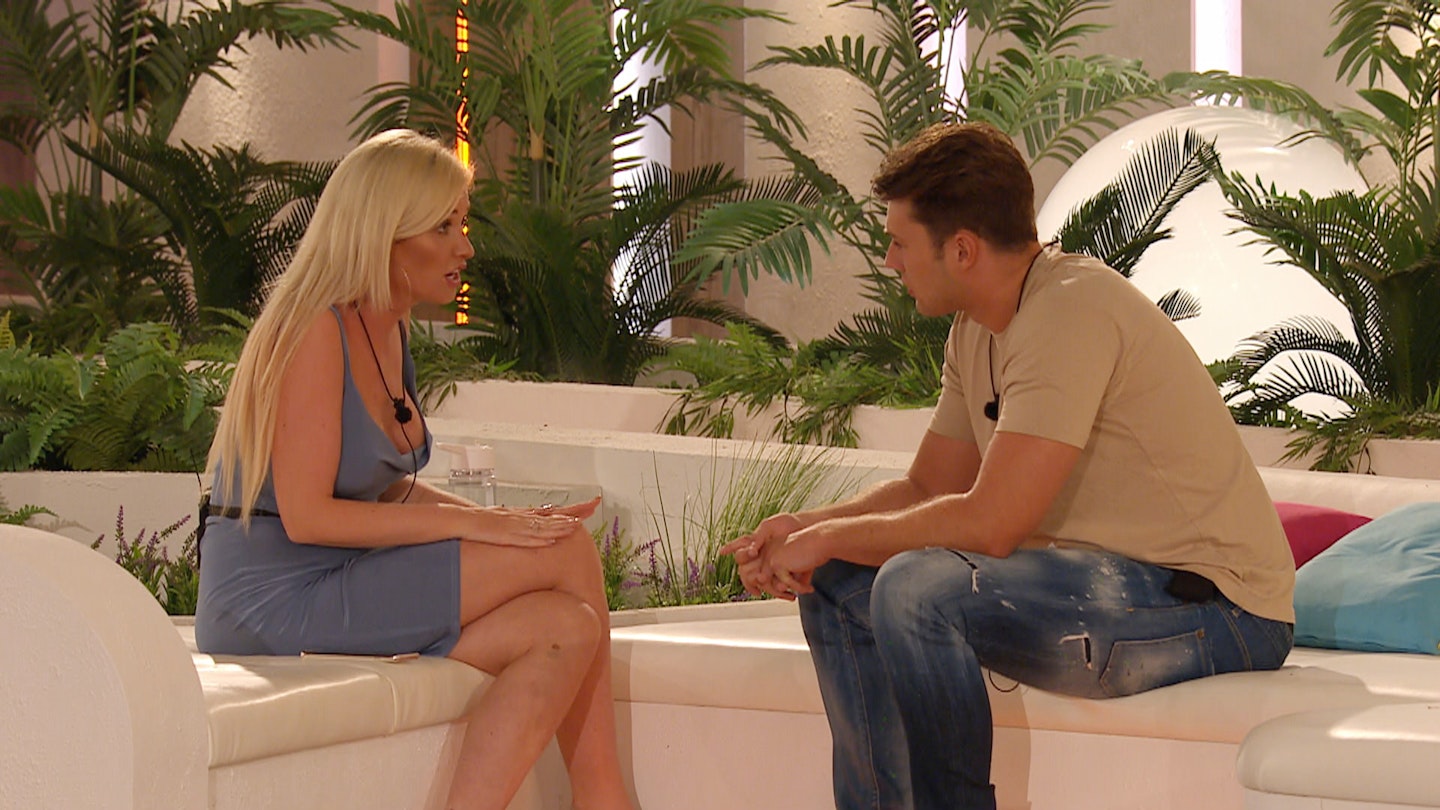 How old is Amy Hart?
Amy is 28 years old.
Where is Amy Hart from?
Amy is from Worthing in Sussex, but the blonde beauty has spent a lot of years travelling for her former job as an air hostess.
Follow the rest of the Love Island 2019 cast on social media:
Who is Amy Hart's celebrity crush?
Along with the entire nation, Amy's celebrity crush is Miley Cyrus' husband Liam Hemsworth. 😍 However, she also finds Diversity star Ashley Banjo 'really fit', and even admitted both Simon Cowell and David Walliams are on her list of 'weird celebrity crushes'.
Has Amy Hart ever cheated?
Amy's never actually had a proper boyfriend, therefore she's never cheated on anybody. However, the soon-to-be Islander did reveal she once snogged somebody else when she was 'seeing' a guy, due to the fact he wasn't being very nice to her.
She said, "When I was seeing a guy though, he wasn't being very nice to me, I went on a night out and met someone and had a cheeky snog but I think if he was nicer to me then I wouldn't have done it. I'm sure he was seeing a lot of other people"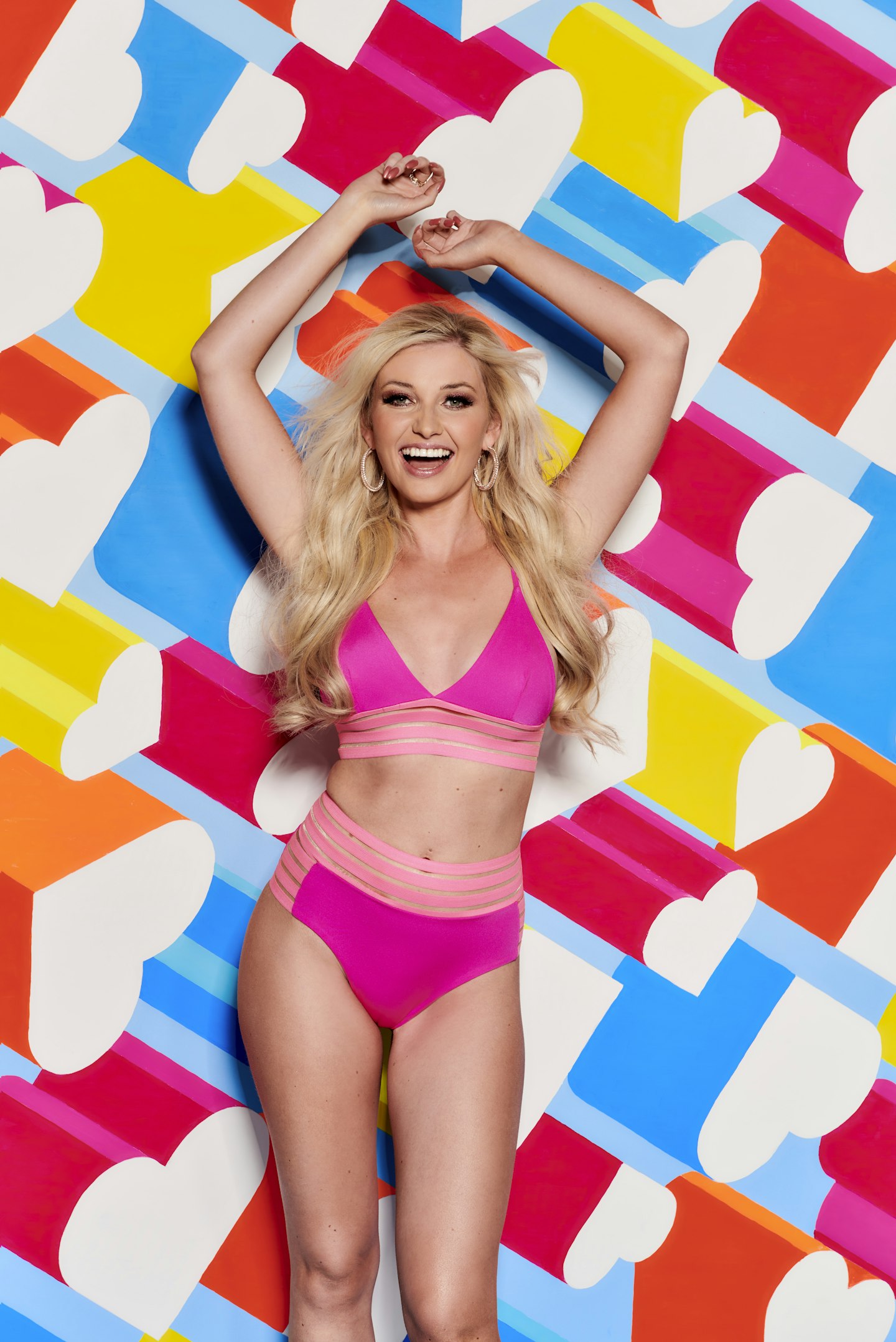 How can I follow Amy Hart on social media?
Follow Amy on Instagram at: amyhartxo