If you think it's been a while since you've seen or heard anything about Love Island 2021 star Hugo Hammond on heatworld, you'd be absolutely right. The PE teacher turned reality star moved to Australia last year to focus on his cricket career but kept fans up to date on his new life Down Under via his socials – we however switched off. Allow us to explain why...
Tbh, whenever an Islander makes the decision to uproot their entire existence to somewhere hot and glam, we basically switch off and cull. We're the jealous type here at heatworld and we just don't need the constant reminder that we're somewhere, well, not hot and glam. No offence, Zone 3 and certainly no offence, Hugo.
As such, we've kept a gentle eye on Hugo's socials over the last few months, but haven't indulged in any heat-level stalking on his profiles for a WHILE – for our own wellbeing. HOWEVER, we recently got wind that Hugo has moved back to the UK, which means we can officially comfortably stalk him on his socials again. Yay.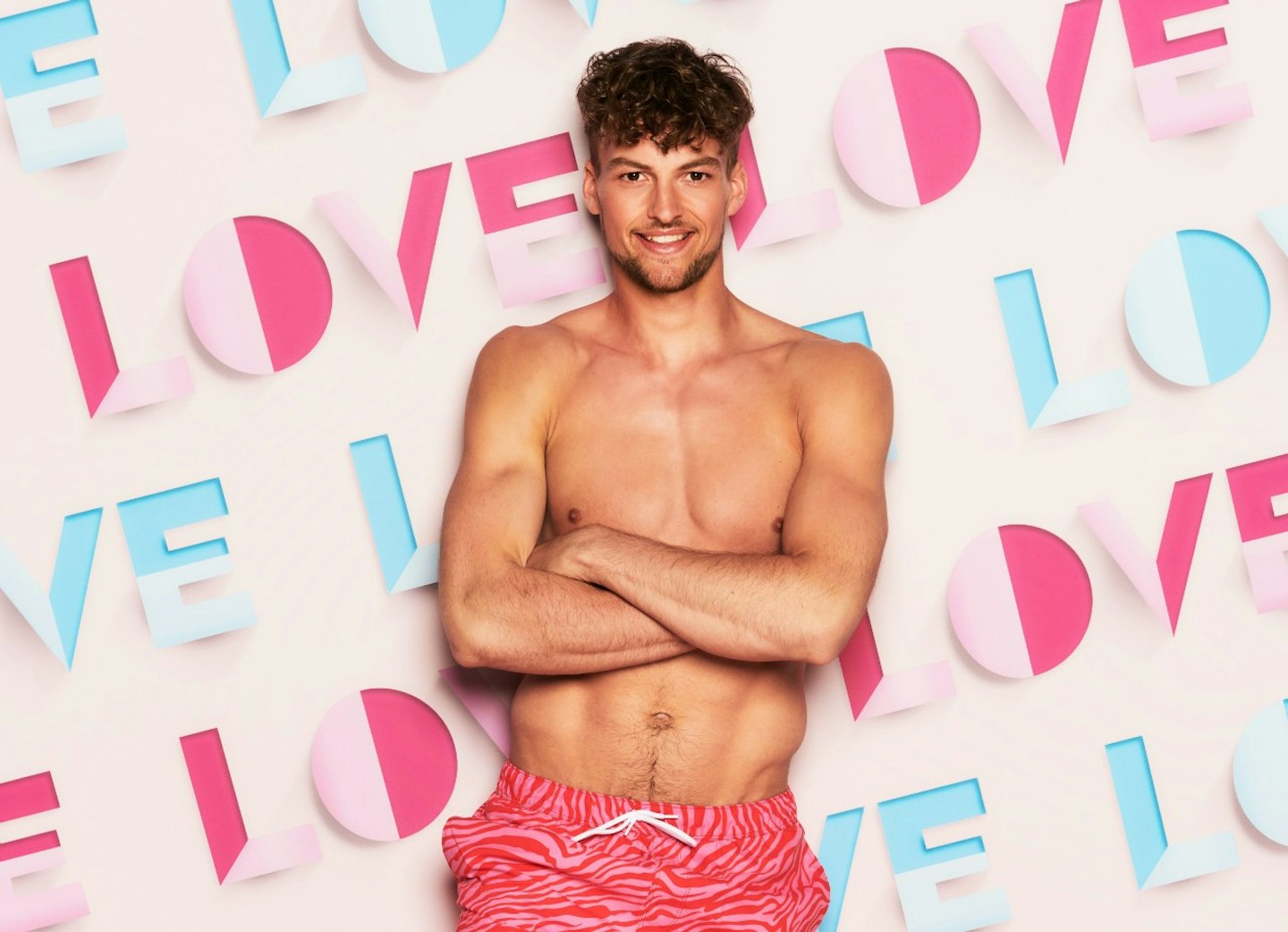 His Chloe Burrows lookalike girlfriend appears to still be living in Australia, FYI.
After a couple of mins of getting reacquainted with lovely Hugo, we stumbled upon this rather steamy snap on his Instagram Story...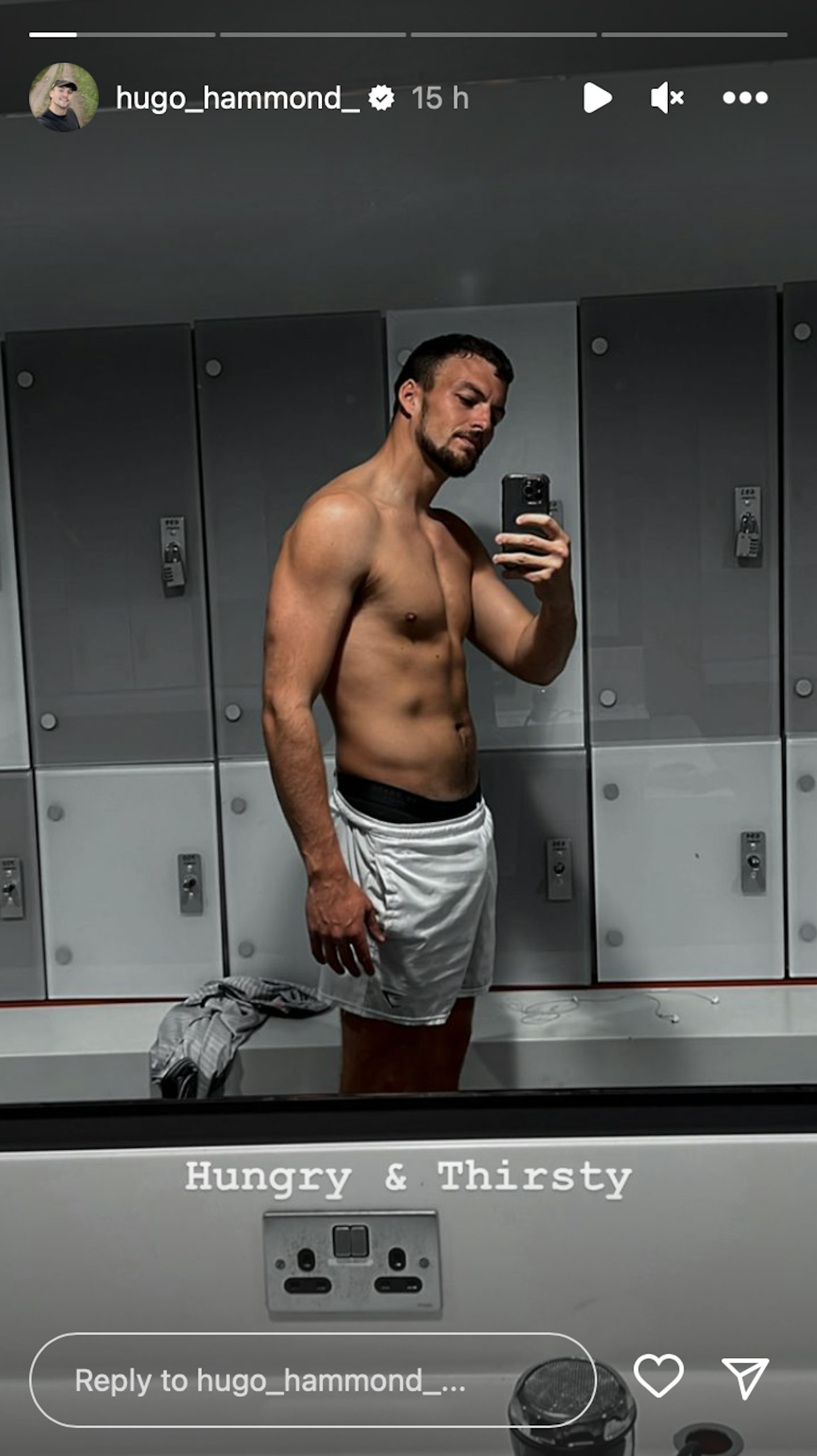 Sorry, but who is this imposter pulling saucy shirtless poses on Hugo's Instagram story?
After closer inspection (in the name of work), we realised this was, in fact, Hugo Hammond – albeit an unrecognisable version of his former self.
Where is the angelic male Goldilocks we fell in love with in 2021? Because this 2023 reboot appears to have darker, shorter, straighter hair, plenty more facial hair and, well, was Hugo ever this jacked?
He's clearly just popped out of the shower, so his hair is not actually darker, but wet; still, we never got tall, dark and handsome vibes from Hugo before, but now we're getting all three in spades. And we like it.
Welcome back, Hugo. We look forward to working with you and your hunky doppelgänger again.
Who is Hugo Hammond?
Hugo rose to fame on the seventh series of Love Island in 2021. The unlucky in love Islander entered the villa on day one and coupled up with Sharon Gaffka, Chloe Burrows and AJ Bunker but failed to find romance until he met Amy Day in Casa Amor.
Although they hit it off in the second villa and even shared a romantic kiss, Hugo infamously friend zoned a gobsmacked Amy when he bemoaned his tragic love life right in front of her as they were dumped.
How old is Hugo Hammond?
Hugo is currently 26 years old. He was born on 7 August 1996.
Where is Hugo Hammond from?
He's from Hampshire in England, although he has spent the last year living in Australia.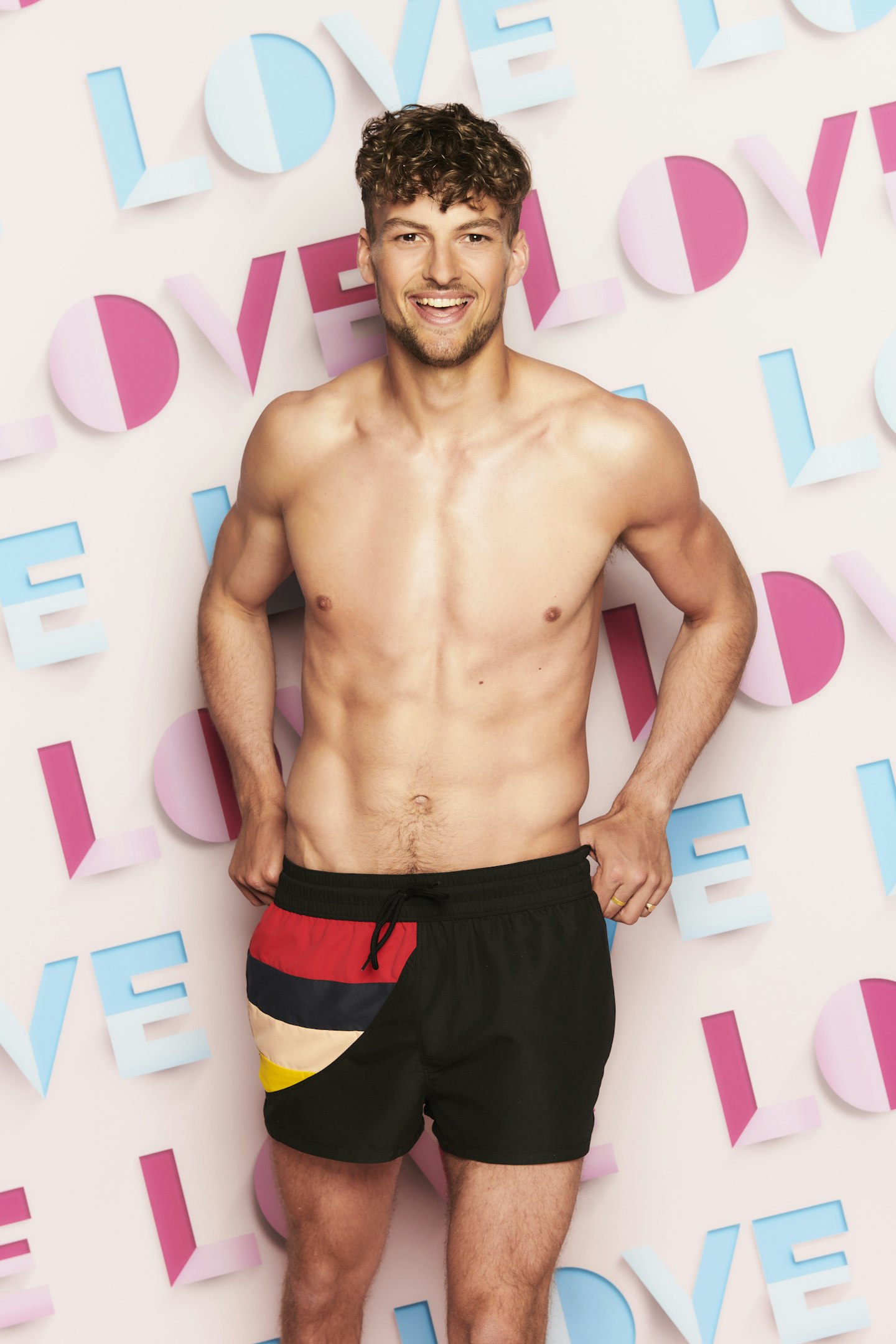 What was Hugo Hammond's job before Love Island?
Hugo worked as a PE teacher at a secondary school. Before entering the villa, he said, "[I] absolutely love my job. I love all my sports. It's great to be able to pass on that enthusiasm to be physically active to the younger generation and hopefully they feel the same about me teaching them."
What is Hugo Hammond's disability?
Hugo was Love Island's first ever disabled contestant as he was born with clubfoot.
Explaining his condition, he said, "I was born with clubfoot. I had lots of operations when I was a kid. You can only really tell when I walk barefoot. I've got a really short achilles heel. I walk slightly on my tip toes."
He has however never let it him hold him back and has had a successful sporting career.
"I've actually played cricket for England PD (Physical Disability). I've been to Bangladesh, Dubai, I've been everywhere to play cricket," he revealed.
What happened between Hugo Hammond and Sharon Gaffka?
Hugo famously fell out with his Love Island 2021 co-star Sharon Gaffka in the villa when they argued over his comments about 'fake' girls. They were eventually able to put their row behind them and even became close pals but Sharon revealed she had "cut off" Hugo in June 2022 due to his "inappropriate" behaviour.
In an appearance on the Saving Grace podcast, Sharon claimed Hugo had made jokes about her being spiked following a drunken night out and also accused him of "inappropriate touching".
However, Hugo denied this in a statement on his TikTok story. He told his followers, "I wouldn't joke about someone being spiked, it's just not who I am, friend or not."
He added, "The wild comment made around inappropriate touching is outrageous and simply false, to say something like this is seriously damaging and paints an unfair picture of me. You cannot just throw that sort of language around."
Is Hugo Hammond on Instagram?
He sure is. You can follow him at @hugo_hammond_.
WATCH: 'My last Google search was Liam…' Lillie, Lucinda & Hugo Unlock their phones!