Love Island's Ouzy See has finally spoken out to address the reasons behind his split from Kady McDermott a few weeks after she confirmed they'd split.
According to Kady, Ouzy's "behaviour and actions" on the night of 30 July led her to call time on their relationship and it was later reported that he'd spent two nights in a hotel being "openly affectionate" with a girl called Alicia who he'd known for over a year.
Ouzy gave his side of the story earlier this week in a new interview, claiming that - although he accepts he was "in the wrong" - he was "set up" by Alicia.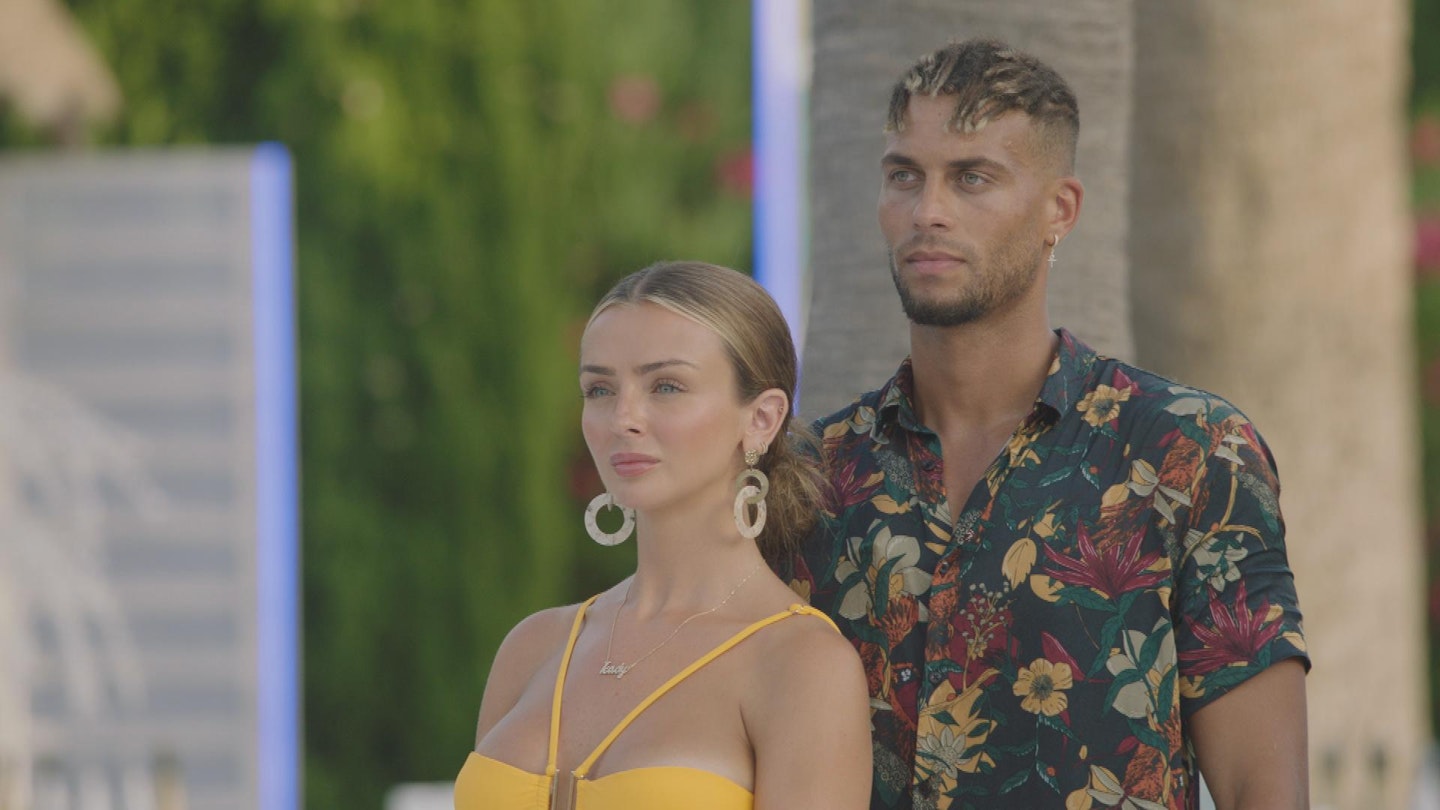 "I just want to clear it up, I was in the wrong. I can understand why Kady was upset, the girl [Alicia] set me up, she came to the hotel and I had never done anything with her," he told MailOnline.
Ouzy continued, "That happened on July 30 and after me and Kady met up and I kind of ruined it. I knew the girl before, I knew of her. We'd met like three times as friends, but she messaged me when I was out and about in London.
"There was no romantic connection though. This girl's friends were all posting about it on Twitter and it was muggy and it looked bad on Kady's side. But I never had a romantic connection with her. It is what it is and I'm happy now."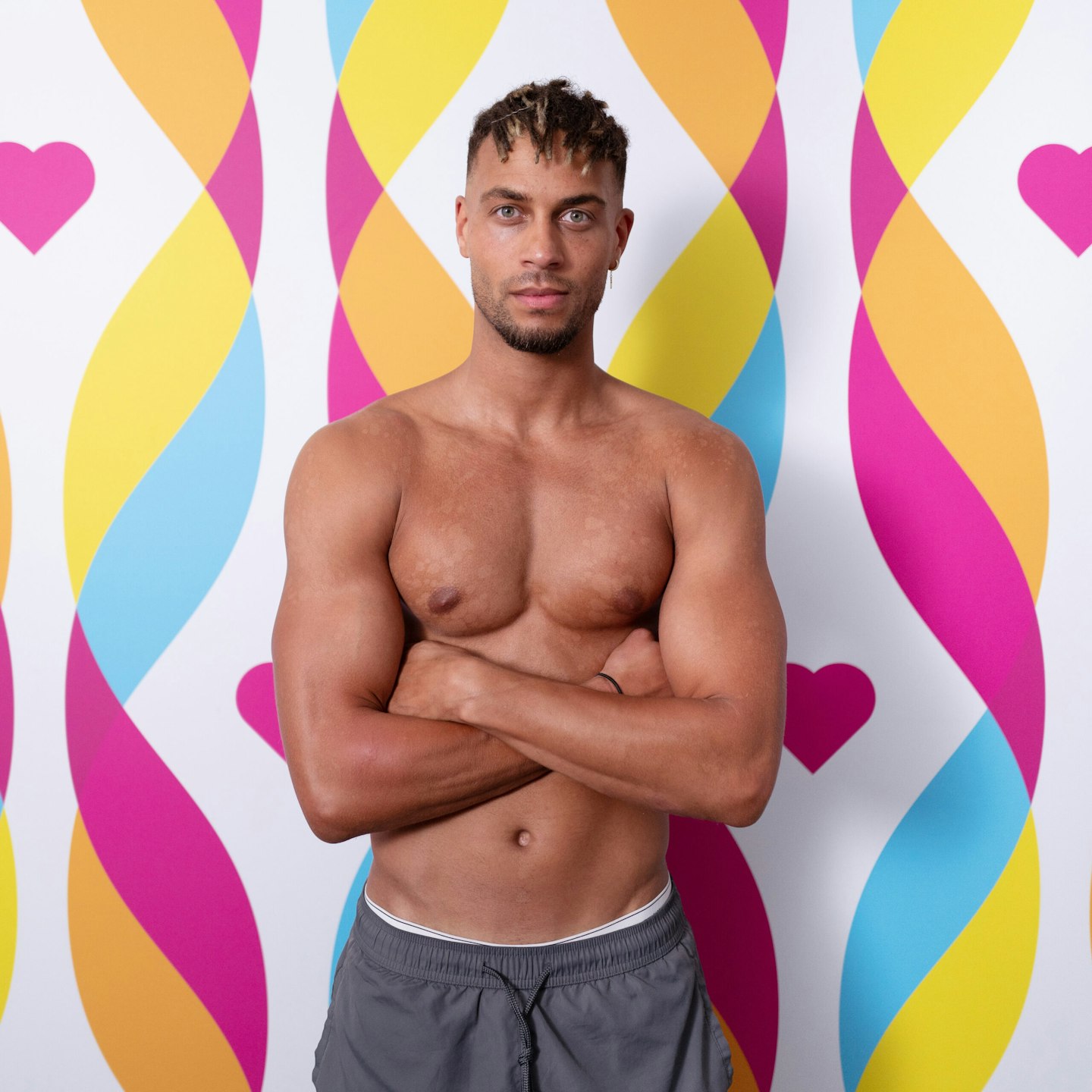 The Love Island 2023 star added, "I was set up a little bit and it's not all true. I will say it's not Kady's fault. She is an amazing girl and it was my fault, but I was set up."
He went on to say, "I just want to clear it up, I was in the wrong. I can understand why Kady was upset, the girl [Alicia] set me up, she came to the hotel and I had never done anything with her."
This would be some top-level espionage, but did Alicia "set up" Ouzy? She has come out with a hard no to that theory.
Alicia posted an Instagram story saying, "'Set up' 😂 What a joke. Imagine thinking you're important enough to be set up 😂
"It's always easier to find an excuse or shift the blame to someone else. Accept responsibility for your actions."
We take it this means that Ouzy and Alicia will not be stepping out as a couple any time soon.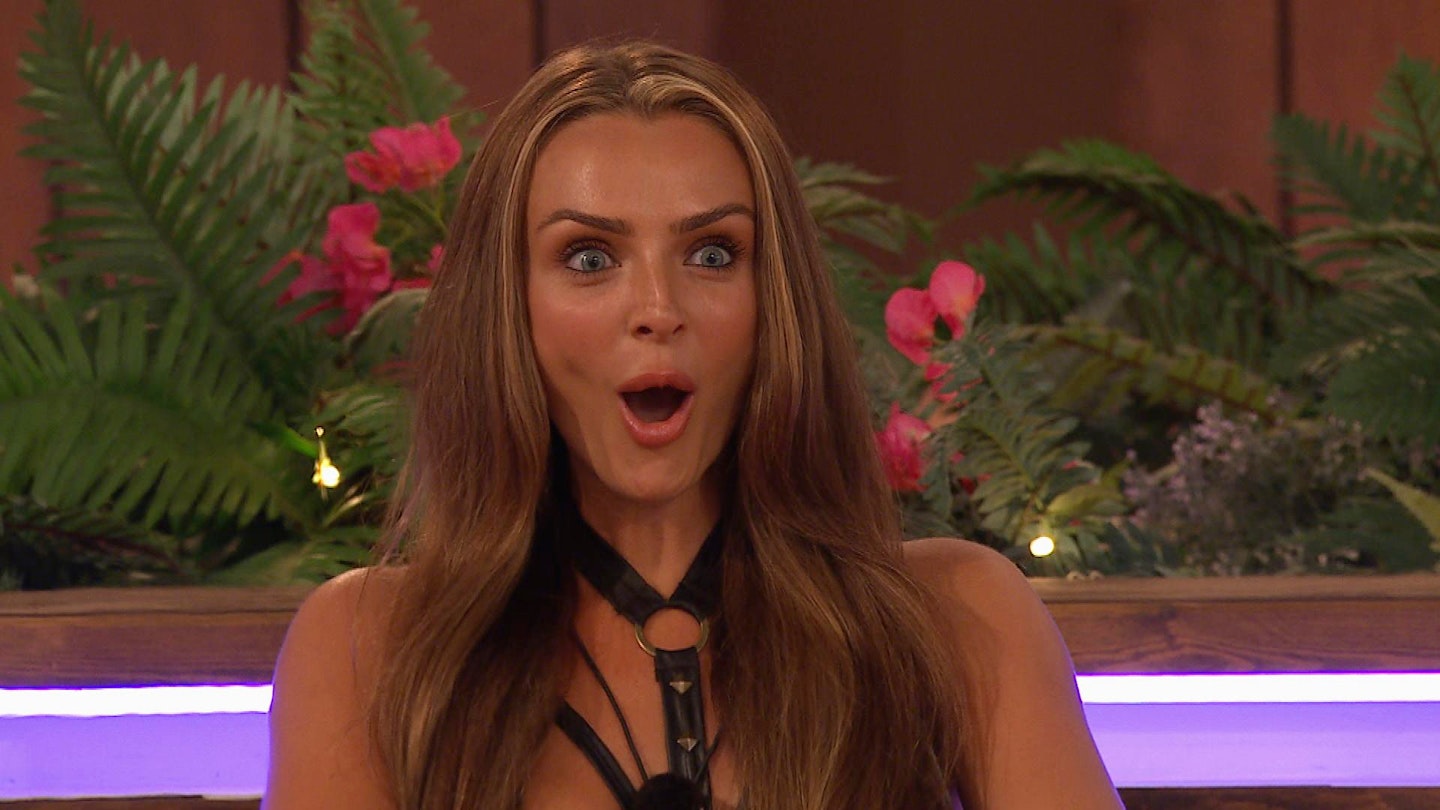 Kady alluded to Ouzy's hotel stay with Alicia when she confirmed they had parted ways at the start of the month in an Instagram statement. She wrote, "Sadly last night Ouzy's behaviour and actions from 30th July were bought to my attention.
"Ouzy is one of the loveliest people I have met and I know he is remorseful but unfortunately actions have consequences and although we are not 'official' in our relationship status, I am definitely not prepared to start a relationship off on this foot."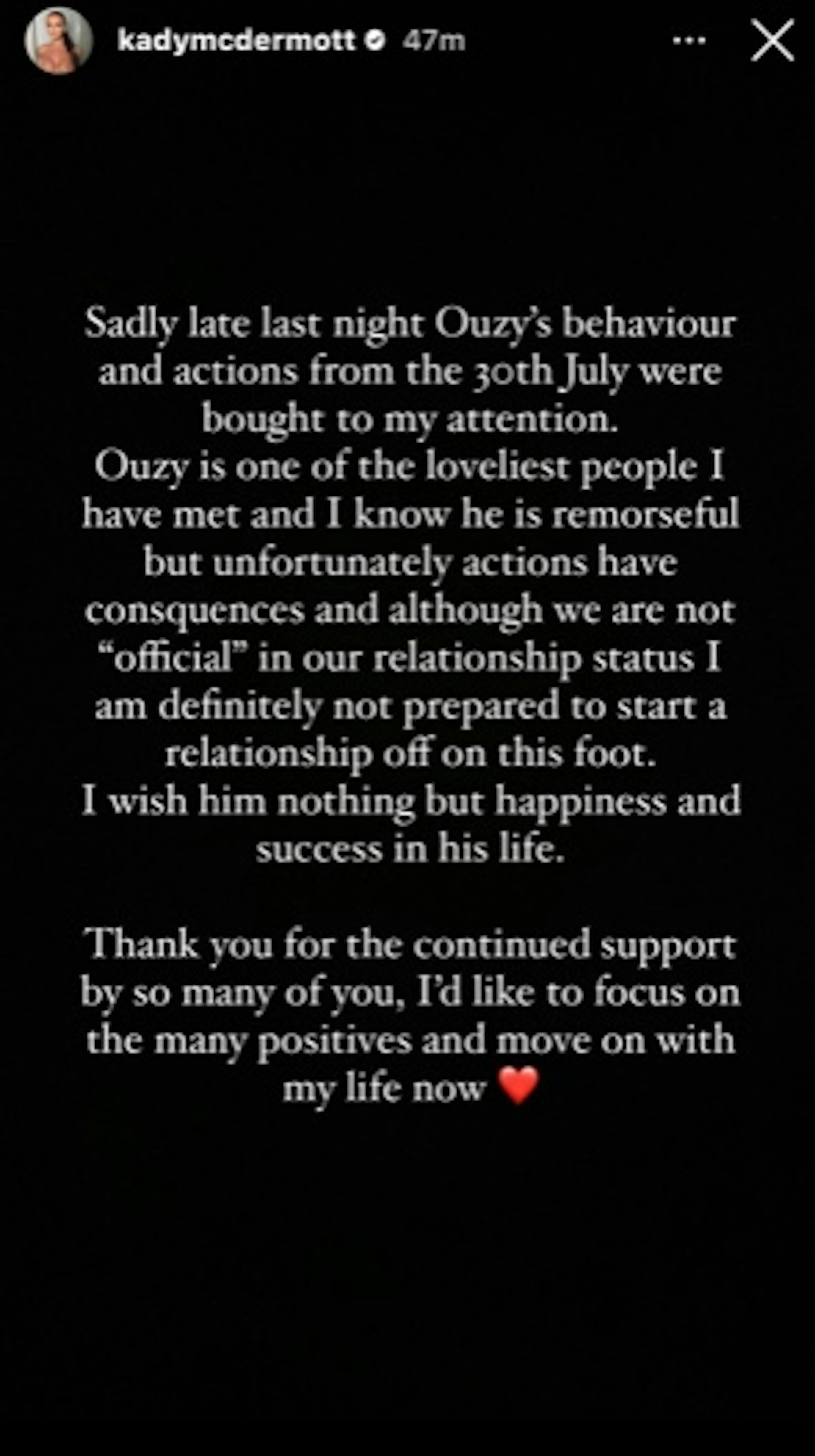 Ouzy echoed Kady's sentiments in a statement of his own as he admitted accountability for their break-up amid rumours she had a secret boyfriend while they were in the villa.
He said, "Just wanted to say what's happened with me and Kady has NOTHING to do with her or any false rumours that have been flying about."
Kady also addressed the boyfriend rumours, claiming that the 'bold statements' were 'false' and 'damaging'.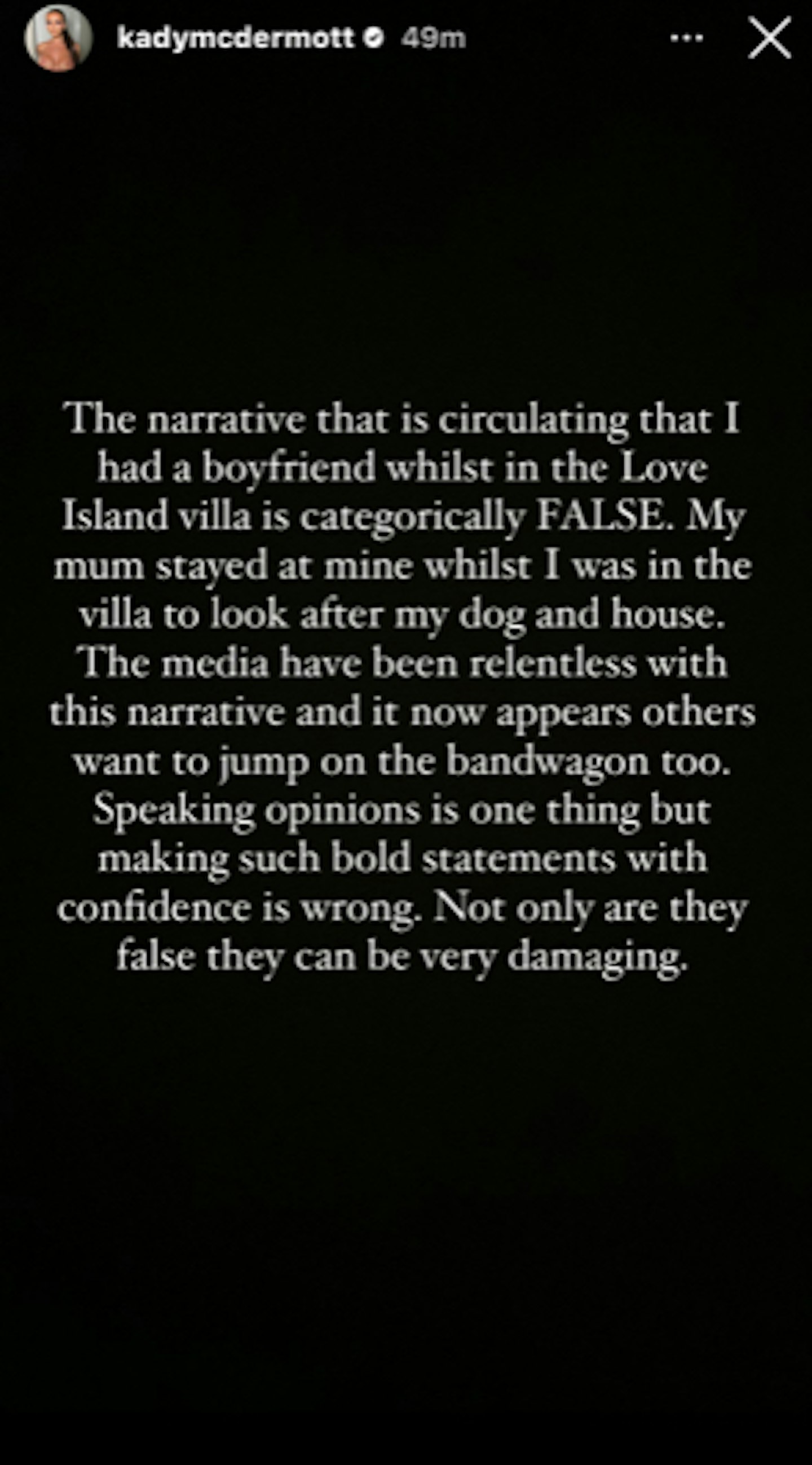 She was forced to clear things up after Messy Mitch Taylor accused her of being in a relationship during the show.
"You're calling me and Ella [Barnes] fake. You came in with a boyfriend," he stated in an interview with On Demand Entertainment, "You have a boyfriend to this day."
"I've been told by the other girls, I'm not going to name names," he continued, "You had your boyfriend's bracelet he gave you on. Your boyfriend was at your house whilst you were there and you're calling me fake."
WATCH: 'It's Fake From Both Sides!' Kady And Ouzy Spill Love Island Tea | Heat Dates