Legendary Love Island staple Casa Amor is back and, as per, heads are turning left, right and centre Exorcist-style. As for as viewers, well, we just don't know where to look; events are unfolding from every angle and predicting what happens next is futile.
Except for predicting that Molly Marsh would return for Casa Amor, we totally called that last week. In fact, we predicted that so early on, as far as we're concerned, Love Island 2023 producers got the idea from yours truly...
It's still VERY early days for Casa Amor, so the seeds are still somewhat being sown, but that's not to say storylines aren't already blossoming.
Producers clearly knew what they were doing by sending footballer/model Ouzy See – you know, the hunk who just happens to be a 17/10 and knows Ella Thomas from the Edinburgh modelling scene – into the Casa villa.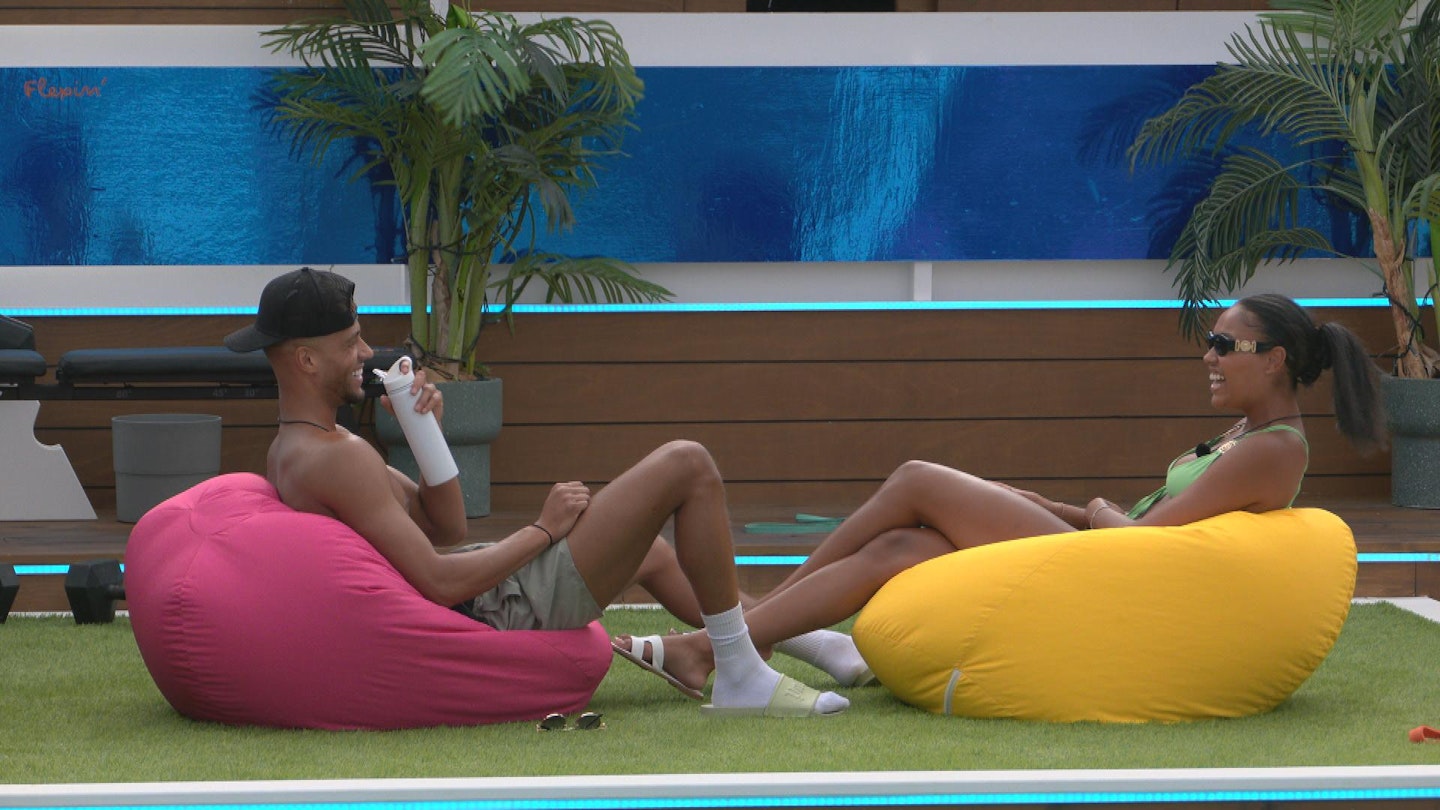 During his dramatic first episode, the show's editors made it very clear that Ella and Ouzy knew each other from the outside world and had been flirting. These casting agents are getting scarily good these days, aren't they?
Naturally, as soon as social media learned that the pair knew one another – and spotted a rare number of smiles from Ella flashing across the screen – the blood hounds were on it. Within a matter of hours, Love Island fans discovered a video showing Ella and Ouzy looking all cutesy together in a swanky Roomzzz Aparthotel room in Edinburgh – even sharing a moment on the balcony (wait, so they've already had terrace time? YES).
Okay, so it was a modelling gig and they were being paid to pretend to be a stunning couple visiting Edinburgh, but still – and we're so sorry, Tyrique – but is this a sign of things to come?
During a particularly candid chat with Ouzy and Ella on the Casa beanbags, Ouzy said, "I feel like you've been upset a lot, probably more than you've been happy, from what I've seen, and I feel like at the start it should be like a honeymoon period."
Ella went on to tell Ouzy, "I just thought there'd be like no-one I'd even look at, but then obviously you came in and. I do want to keep talking and get to know each other more."
She continued, "I'm not trying to go looking for something. I just didn't expect you to come in."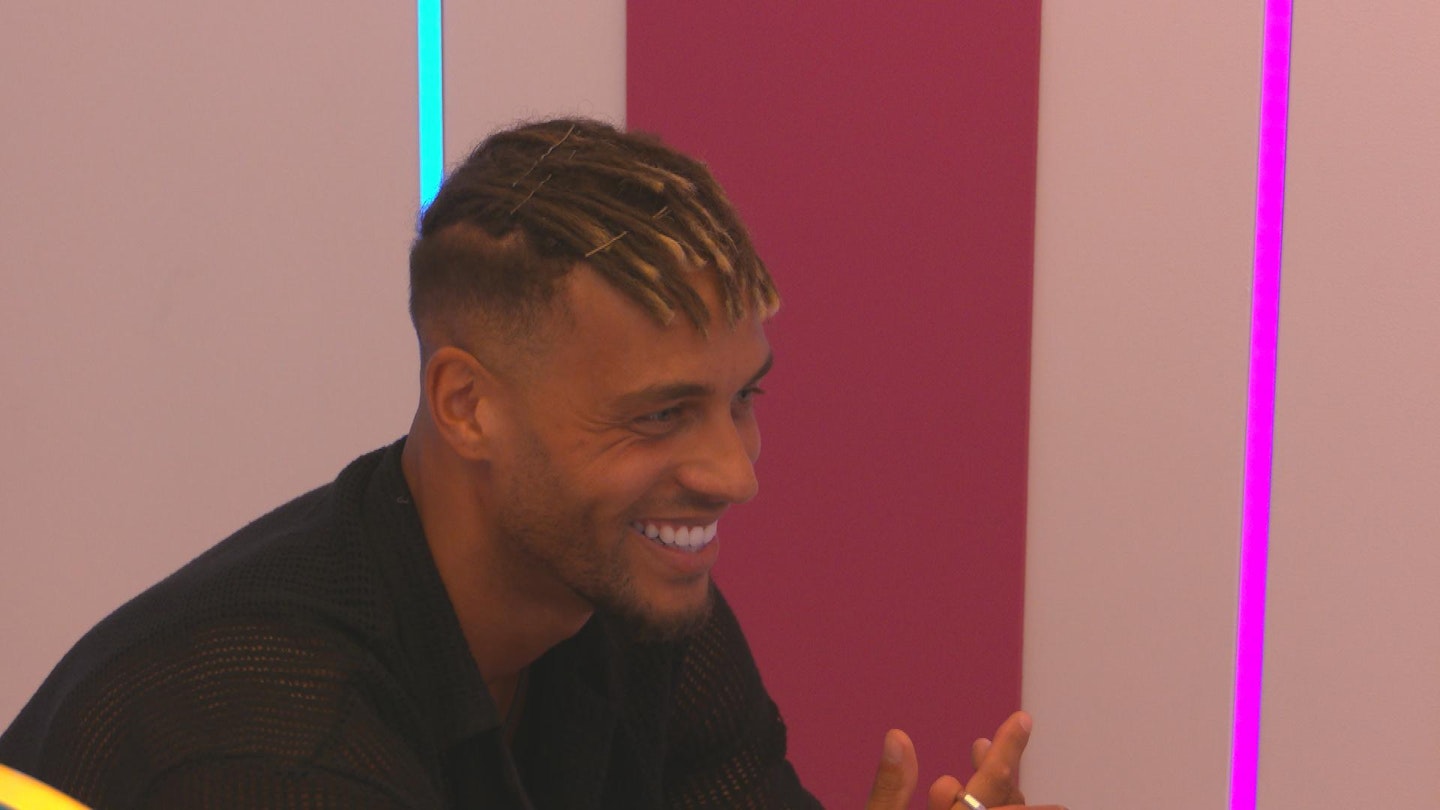 Oh, well done, producers. Here's heat's next prediction: Relight My Fire (pit).
But who is Ella's sexy former colleague? Let's see (cause his last name is See).
Who is Ouzy See?
Ouzy is a Casa Amor bombshell from Love Island 2023. He entered Casa Amor in early July.
How old is Ouzy See?
He is 28 years old.
What is Ouzy See's full name?
His full name is Ousman See.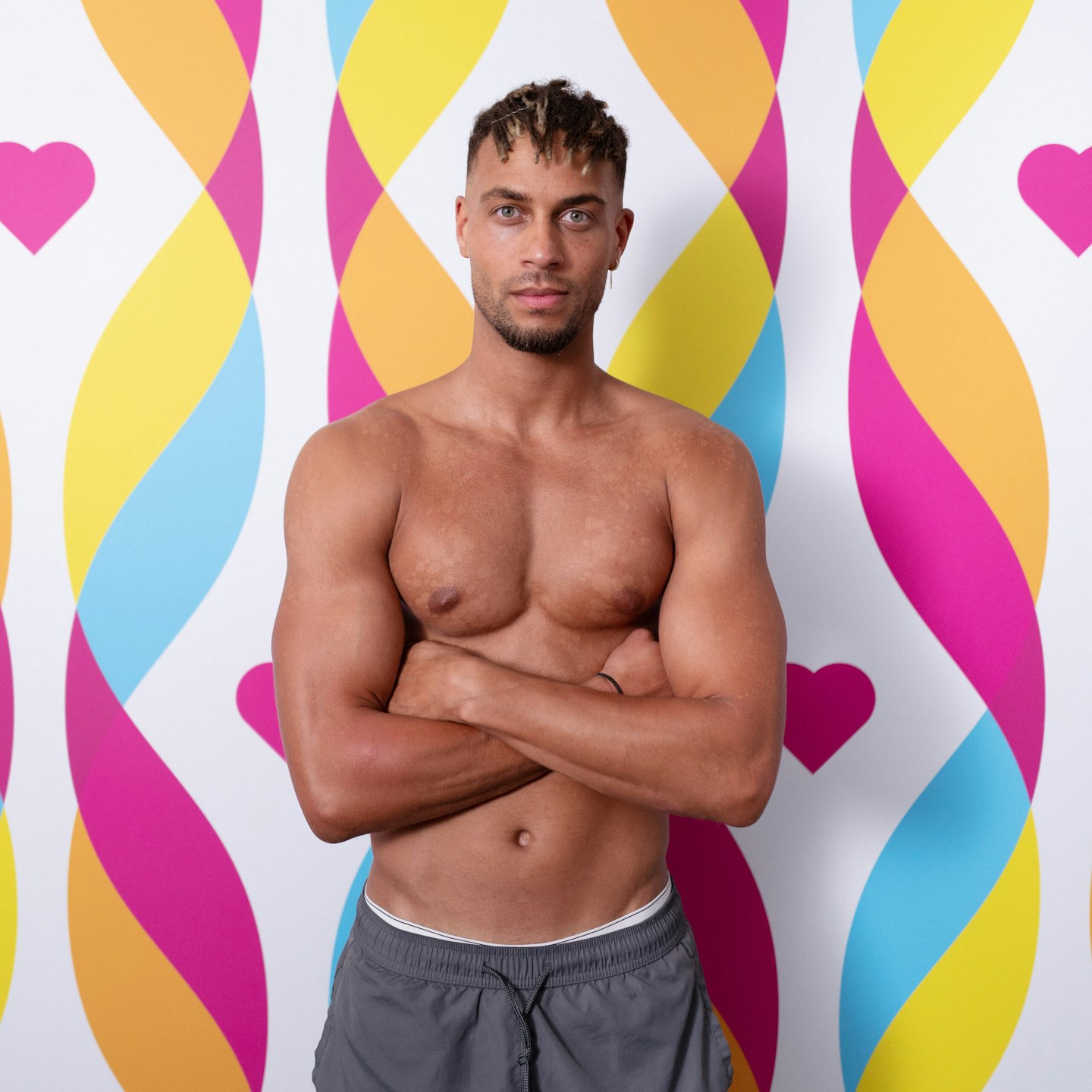 Where is Ouzy See from?
He is from Scotland and The Gambia.
What does Ouzy See do for a living?
What doesn't he do? He is currently a footballer for Edinburgh City, a tradesman and a model and no doubt the second he walks out of the villa he'll add influencer to that list, too.
How tall is Ouzy See?
He is 194cm, so almost 6ft4. Didn't Ella say her head might turn for someone taller than Tyrique?
How does Ouzy See already know Ella Thomas?
They're both models who have worked together in the past (and according to Ella, she was waiting for Ouzy to ask her out for a drink). They also both live in Edinburgh so have seen each other on nights out.
What has Ouzy See said about Ella?
In an interview with producers before heading into Casa Amor he revealed, "If I was in there from the start it would have been Ella. I've met Ella before on a photoshoot we were both working on and also on nights out in Edinburgh, although nothing has ever happened between us."
Is Ouzy See on Instagram?
Yep, you can follow the Casa stud at @ouzysee_.
WATCH: 'It's Giving S*x!' André & Charlotte Reveal Unaired Flirting & Drama | Heat Dates