Winter Love Island finally returned to our screens earlier this month after three years away and while we're enjoying the the love dramas of this year's Islanders it doesn't mean we've forgotten about the contestants of the first ever winter edition of the show back in 2020.
Although she had a fairly short stint on the show, we'll never forget Leanne Amaning for her iconic "Go away. Why are you so obsessed with me?" comments about Mike Boateng.
Although she's mostly stayed out of the spotlight since leaving the villa, Leanne is set to make a big comeback as she's just announced a surprising new venture.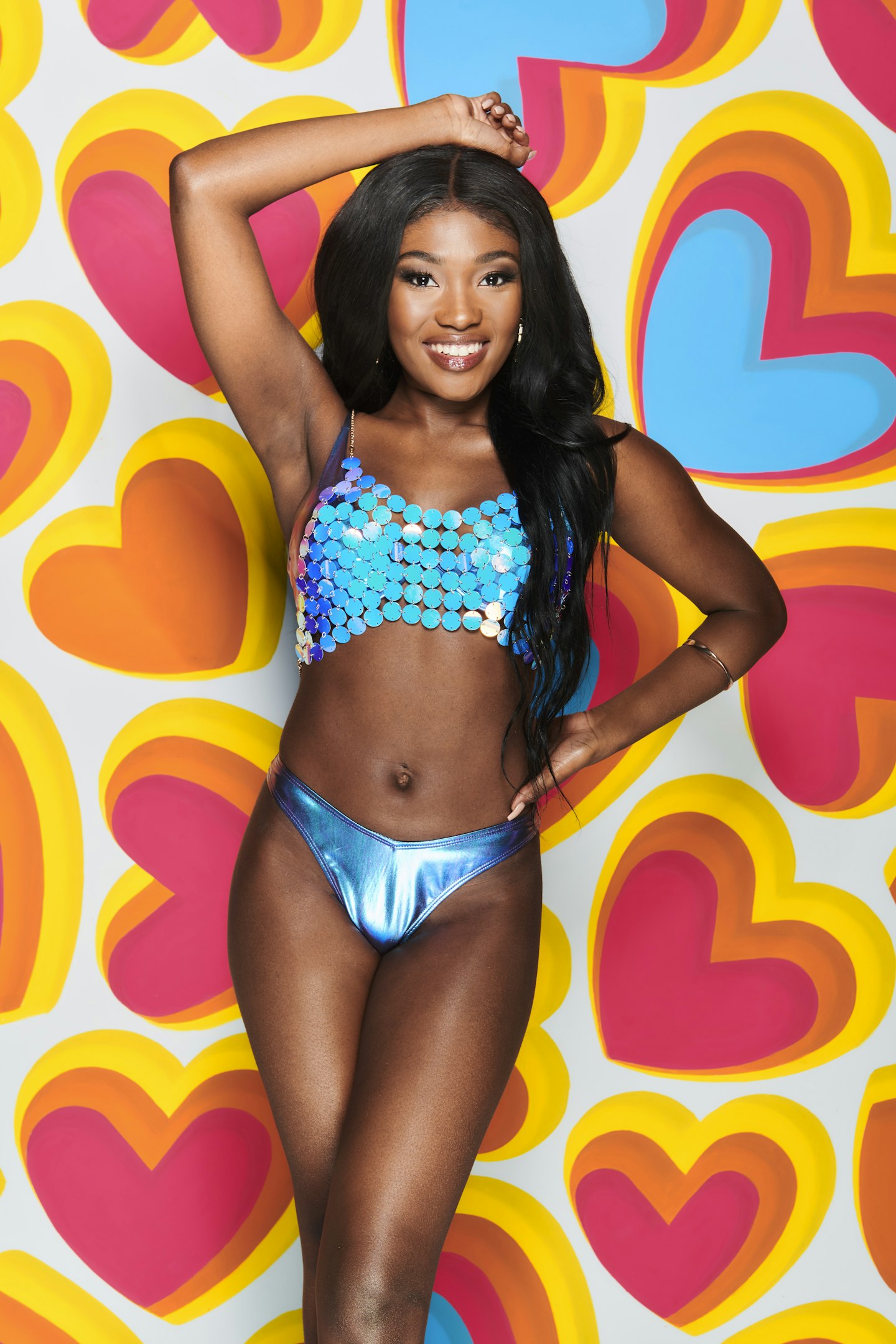 Taking to Instagram earlier this week, Leanne announced she'll be making her stage debut in a brand new play called I Think I Might Cheat On My Girlfriend.
She shared the exciting news and wrote, "Hey guys, really excited to finally announce that I've been cast in a brand new stage play!! It's a romantic comedy called 'I Think I Might Cheat On My Girlfriend' created by @wrightbrosentertainment and it's showing at the Pleasance Theatre in May 2023.
"This is my first time back on stage in a while so l'd really love for you all to come out and support me! tickets are out nowwww @wrightbrosentertainment."
Leanne's followers were quick to congratulate her in the comments section, with Demi Jones writing, "Congratulations beauty ❤️."
Jess Gale added, "Ahh so exciting congratulations! ❤️," while Shaughna Phillips commented a string of clapping emojis.
Who is Leanne Amaning?
Leanne rose to fame on the first ever winter series of Love Island back in 2020. She's since launched her own beauty brand Gleam London and is set to make her stage debut in a new play in March 2023.
How old is Leanne Amaning?
Leanne is currently 25 years old. She was born on 31 May 1997.
Where is Leanne Amaning from?
Leanne is from London but has Ghanian heritage and she even competed in the Miss Ghana UK pageant in 2016.
What was Leanne Amaning's job before Love Island?
Before heading into the villa, Leanne was a customer service advisor.
When was Leanne Amaning on Love Island?
Leanne entered the villa on day one in January 2020 and coupled up with Mike Boateng. Things seemed to be going well, but there was no going back when Leanne infamously admitted she'd caught "the ick".
After calling things off with Mike, Leanne was dumped from the villa when he chose to couple up with Sophie Piper.
Leanne has since admitted she wasn't surprised by Mike's decision but has said he's a "game player".
She said, "Me and Mike, we didn't work. I feel he's justified in what he did by picking Sophie. That's a big thing to do – it's a bold move to make."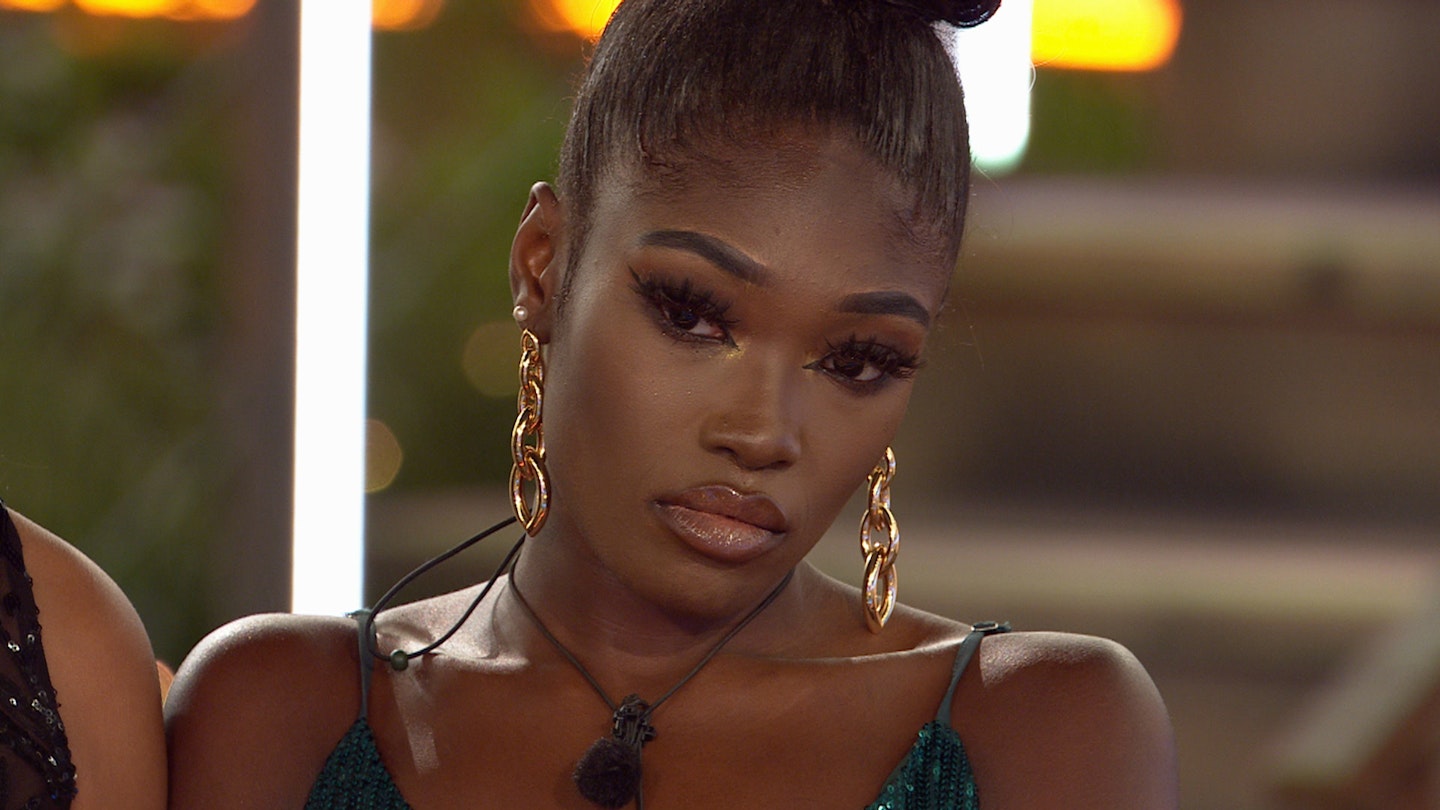 She continued, "But I feel like he's disregarded the two weeks we spent together and I feel like sending me home was a bit of a kick in the teeth, but it might also be my karma for dumping him…"
When asked who was playing the biggest game, she said, "Maybe Mike now… it'll be easier for him to crack on and do his thing without me there [but] oh, be serious… There's absolutely no way [Sophie and Mike will get together]! I think they're just good friends and they're in a friendship couple."
And ominously ending her interview, she concluded, "I've still got things to say in there. I would 100 per cent go back in."
What is Leanne Amaning's Instagram?
You can follow Leanne on Instagram at @leanneamaning.
She posts regular updates about her life, including her holidays and events with friends and of course a #sponsored post here and there.
Who is Leanne Amaning's ex-boyfriend?
From our social media stalking, we haven't seen any photos from Leanne's previous relationships.
What's happened with Leanne Amaning and Ovie Soko?
OK so nothing has happened between them but Leanne has previously hinted that she's interested in the 2019 Islander. She even told him to to "slide into her DMs".
WATCH 'Lana And Ron!': Paige & Finn React To Love Island 2023 Cast