Since the start of Love Island 2021, Liberty Poole has been a champion for self-worth, empowerment and not settling for less than what you deserve. This is exactly the energy we're manifesting for the new year and beyond.
Her most recent win is her partnership with Lola's Lashes, a vegan and cruelty-free lash brand, which she shares is the "perfect partnership, lash-front wise". Liberty sat down exclusively with heat to discuss her four tips on self-love, confidence and ultimately feeling your best self...
1) "Compliment yourself, tell yourself you look good"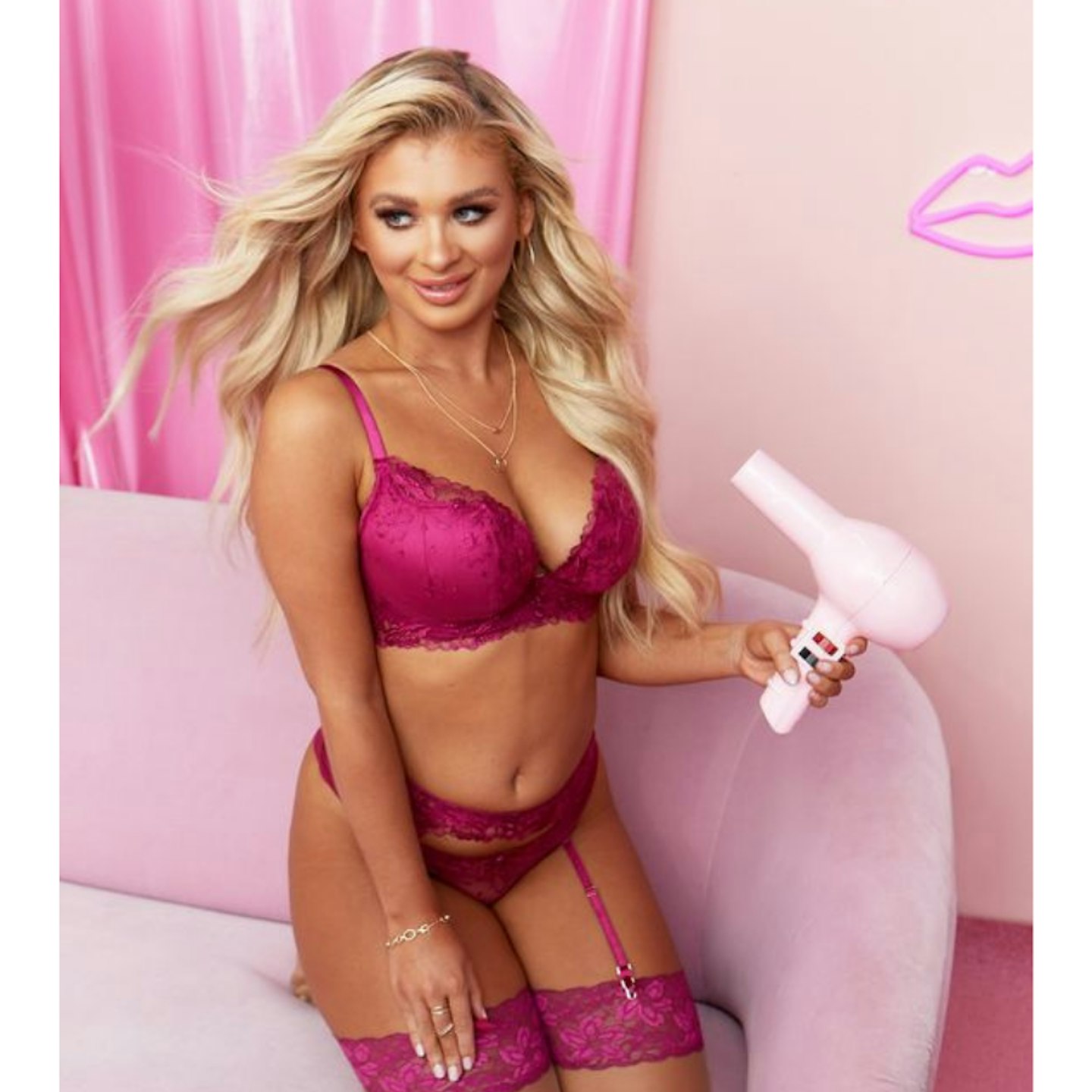 "I've learned from past experiences and throughout life in general, that your self-worth comes from you and no one else. When people used to make nasty comments here and there, I'd look for positive comments from other people to get my confidence back up again".
"That is like the worst thing you could do because confidence doesn't come from anyone else or anyone else's affirmations. It's really something that comes from you. In the past, I felt awkward about looking at myself and thinking, 'You look great today!' but you should, it's great to think those things about yourself and to say them to yourself".
"People can be nasty, and you'll always get mean comments from people, but if you feel confident in yourself and know your worth it won't shake you".
2) "Confidence comes from within"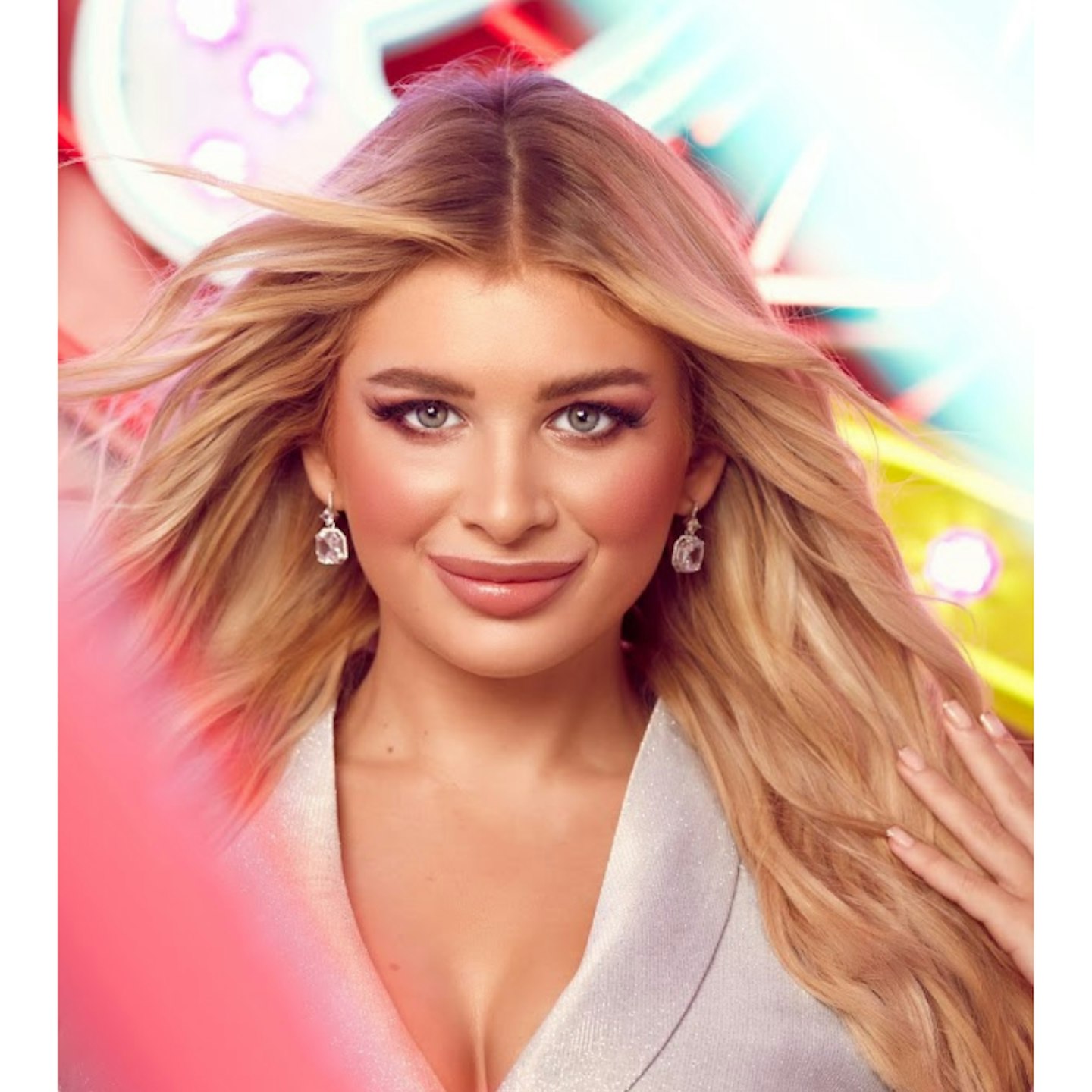 "I do think it's really important that you feel comfortable and confident with or without make-up because confidence comes from within, and you need to have that self-confidence within you. But if we're talking makeup, my lashes are definitely my go-to beauty product when leaving the house. I've always loved lashes, ever since I was like 15, so they definitely help me feel myself and my best".
Liberty Poole has recently partnered with Lola's Lashes. She explains why she decided to do so, and why the brand helps her feel her best.
"This was the perfect partnership for me lash wise. What I like about them is they're actually quite inclusive with their lashes, they have a range of styles so you get natural lashes to very voluminous dramatic lashes. This is so important because each lash suits different people, and they have lashes for each occasion, and this is really important for me and for every brand that I work with.
"Not only that, but I love the fact that Lola's Lashes use products that aren't toxic to your eyes. In the past I have struggled with toxic eye glue, they irritate my eyes. But Lola's Lashes never irritate my eyes, this helps me to feel very comfortable with the lashes and confident too. I also love how easy they are to put on, I'm so busy these days, so it massively saves time".
3) "You should always be comfortable and confident in yourself, with or without makeup"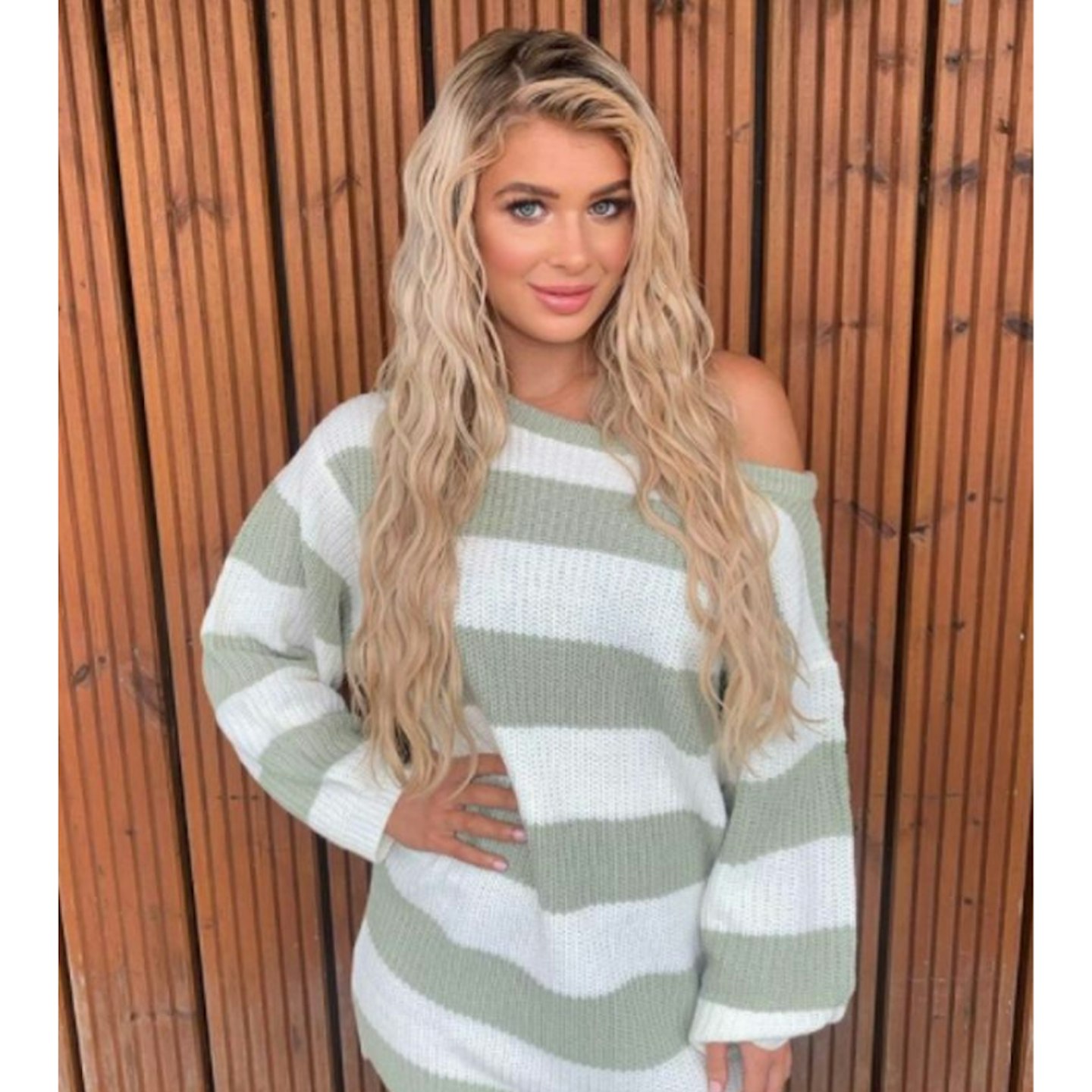 "I think it's super important for girls to feel confident and comfortable in themselves with or without makeup. You should always be happy with how you are. No matter whether you've got lashes on or not, full face of makeup or not, confidence comes from within and you should feel happy and confident in yourself."
"But if we're talking makeup, it can help give you a little boost. I love a red lip, especiallyMAC lipstick in Retro Red. When you put a red lip on, it makes you feel ready to go.
"If we're talking nude lipsticks, then I'll usually pick theMAC Lip Pencil in Spice, and then use a gloss over it too. My usual makeup routine involves the usuals, so my concealer, contour and bronzer. I also love a bit of blush, I've really gotten into my blush recently. I also love the look of a laminated brow, as well as a bit of an eyeliner flick, kind of like a cat-eye, if you pop some lashes on the end it looks so dramatic and I love a dramatic look. All of this definitely helps me feel my best."
4) "Focus on yourself and self-worth"
We loved watching Liberty on Love Island and her standing up for herself, as well as seeing her reaction to the positive response she got:
"When you're in Love Island you have no idea what people are thinking, so coming out and getting such a positive response was overwhelming and amazing. I had so many girls reach out to me, saying that watching me helped them be more confident and strong, which is such an incredible thing to hear, and definitely made me feel happy and positive within myself".
"Just knowing that I may have helped inspire someone in any way is so amazing. Throughout my time in Love Island, I just always wanted to help people in any way, and just knowing that I've helped one person and that people look up to me is such an amazing feeling."
"I wanted to show girls that if I could be strong and focus on my self-worth, they could do that too. Although I did go on Love Island looking for love, and it didn't work out for me, I found something much more important, which was self-love. And although my journey isn't over yet, I'm now focused on myself and self-love, and I think everyone should focus on their self-worth and happiness. Right now, I'm so happy with myself, I'm not looking for love."
Now! More news!
Charlotte Crosby talks tanning mists, trolling and her £2 secret for 'really good' skin
Molly-Mae Hague reveals the £9 priming moisturiser she swears by for glowy skin
In other news, Love Island 2021 contestant Kaz Kamwi discussed with heat her new dress and corset collection with Boux Avenue. She explains that before Love Island she had previously worked with them "for years and years" and that the relationship was built very "naturally and organically". So that when asked if she wanted to do the collection, she said it felt like "it was written in the stars".
We love that now both Kaz and Liberty have partnered up with Boux Avenue!