After Michael Griffiths' head was turned by Joanna Chimonides during Casa Amor, it looked like the pair could make it to the Love Island final, after Michael savagely dumped Geordie girl Amber Gill.
However, when Joanna was dumped during last week's brutal episode, Michael decided to stay, and later told Amber he still had 'feelings' when new boy Greg O'Shea showed interest in her.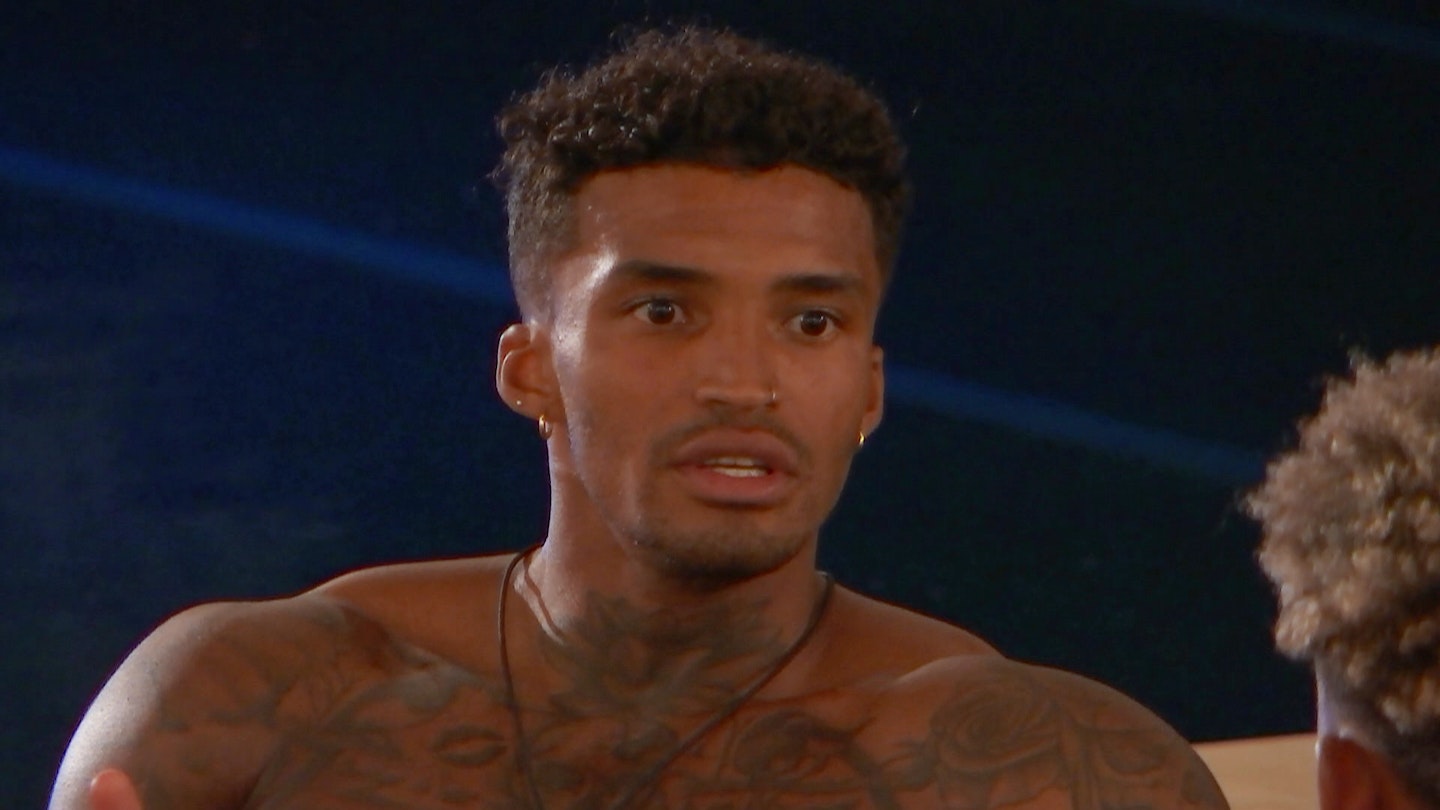 So, after Michael was dumped alongside Francesca Allen on Sunday night's episode, the Liverpudlian was in for an awkward reunion with Joanna, when the pair appeared on Love Island: Aftersun with Caroline Flack.
Following Michael's interview, Joanna joined him on the sofa, where things quickly turned awkward when Caroline asked about the fireman's actions in the villa.
Speaking about the moment he told Amber he 'still had feelings', Michael said, "Those feelings never actually go away. At that point me and Amber had just made up and I'd apologised and at that point I don't know if that's a feeling of friendship or something more.
"People at certain points in life will be attracted to two different people. It's just that mine is on TV. You can have feelings for more than one person."
Joanna was quick to hit back, saying, "The thing is I asked you several times…"
Viewers were quick to comment on the awkward reunion, expressing their thoughts on Twitter...
Despite the cringeworthy interview, Michael was quick to hint he'd like to rekindle things with Joanna, telling Caroline, "I want to speak to Joanna to be honest. I know she's not thinking about [rekindling] but the whole thing has been on my mind the whole time."
We can't wait to see what happens next!
Meanwhile, with just one week to go until the 2019 Love Island final, things are certainly heating up in the villa! On Monday night's show, viewers will get to see another dramatic challenge, which will show the Islanders reading tabloid stories about themselves. 👀
Check out the most memorable moments from Love Island 2019 so far:
Love Island 2019 most memorable moments
1 of 46
CREDIT: u00a9 ITV Pictures
TOMMY STOLE LUCIE FROM JOE
After surfer girl Lucie coupled up with Joe on the first episode of the series, things seemed to get off to a good start... before Tommy entered hours later.Tommy chose to couple up with Lucie, stealing her from poor Joe. He said in the Beach Hut, "At the moment the girl I want to pursue is going to be Lucie. She's a surfer, she goes to the gym. Her body is banging. She has beautiful eyes, a beautiful face, beautiful everything."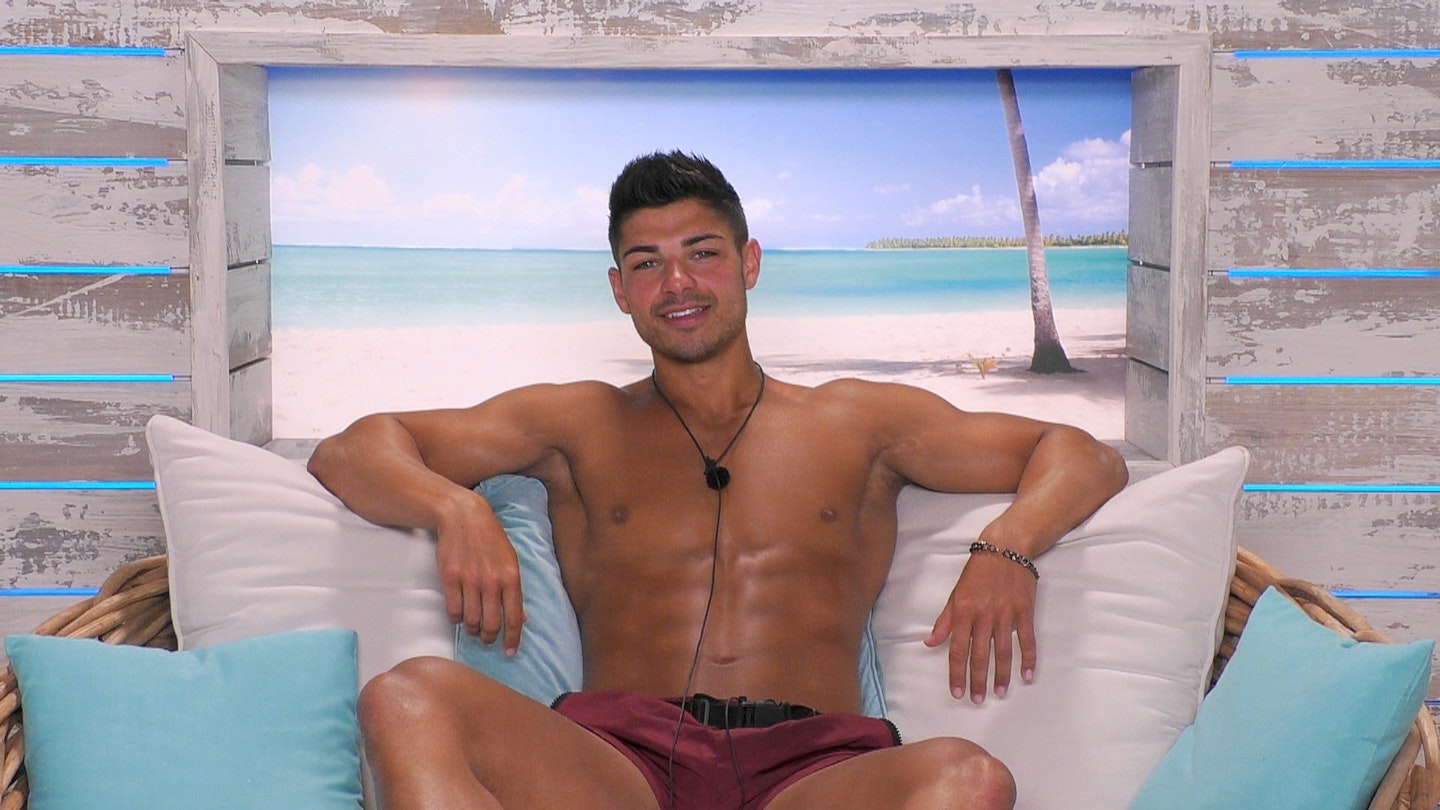 2 of 46
CREDIT: u00a9 ITV Pictures
ANTON GETTING PIED
At the start of the series, poor old Anton just couldn't get a break! The Scottish hunk was put in the friend-zone by a number of girls, including Lucie, Amy and Elma.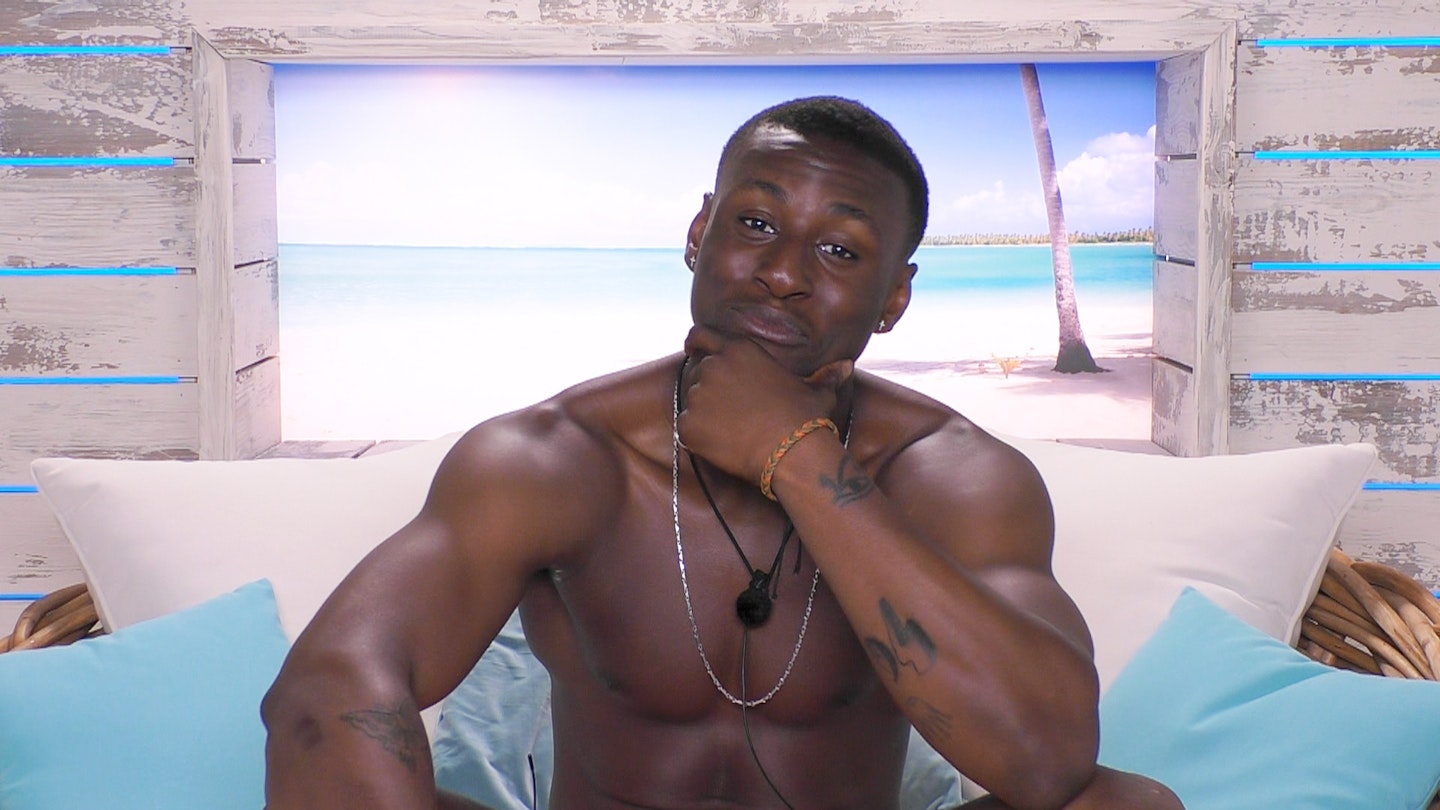 3 of 46
CREDIT: u00a9 ITV Pictures
SHERIF WAS REMOVED FROM THE VILLA
In one of the biggest shocks of the series, Sherif was removed from the Love Island villa for 'breaking the rules'.After days of rumours as to why he was removed, Sherif revealed he'd kicked Molly-Mae in the groin during a play fight, before using inappropriate language in a joke.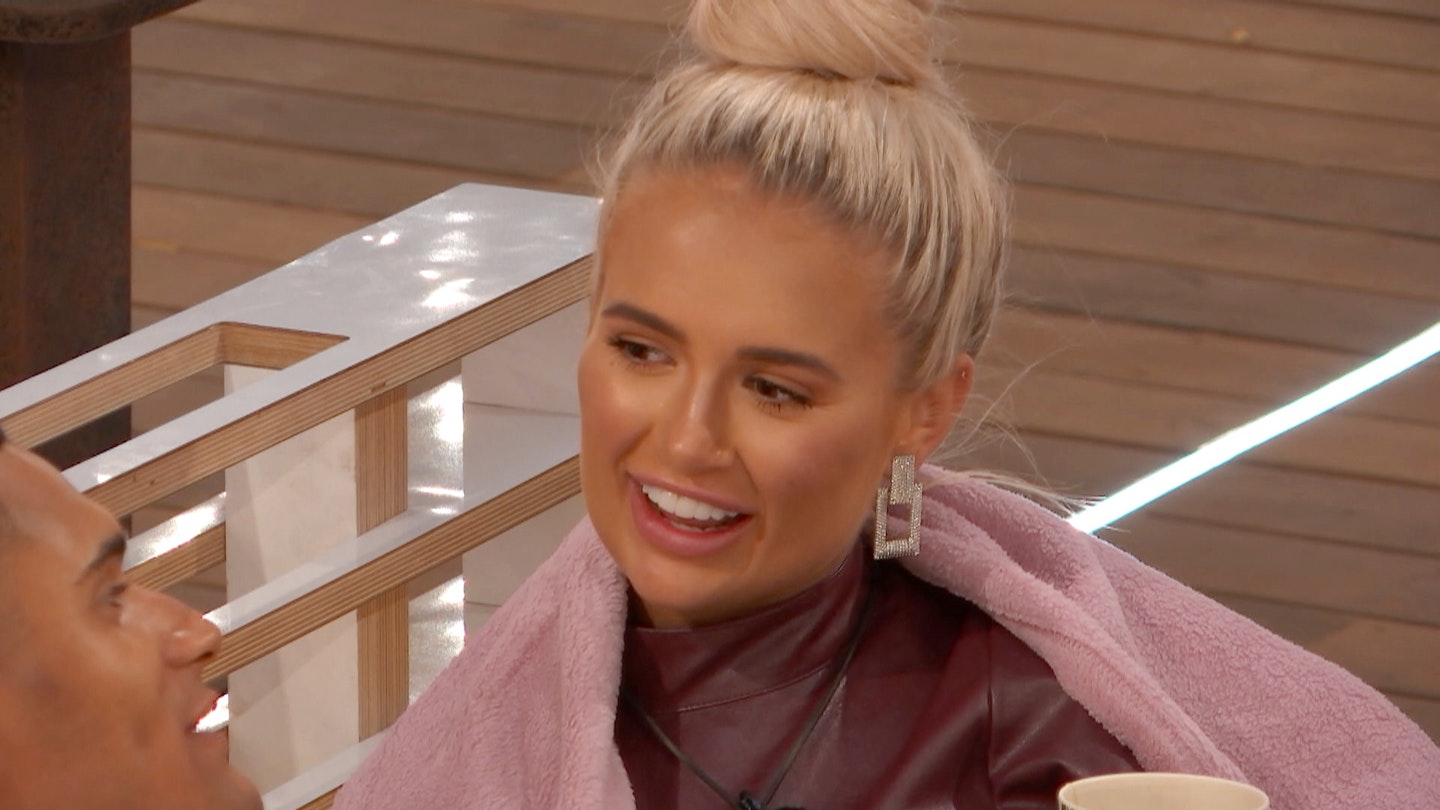 4 of 46
CREDIT: u00a9 ITV Pictures
MOLLY-MAE ENTERED THE VILLA
20-year-old Molly-Mae was the first bombshell to enter the villa, and she quickly made an impression with the boys.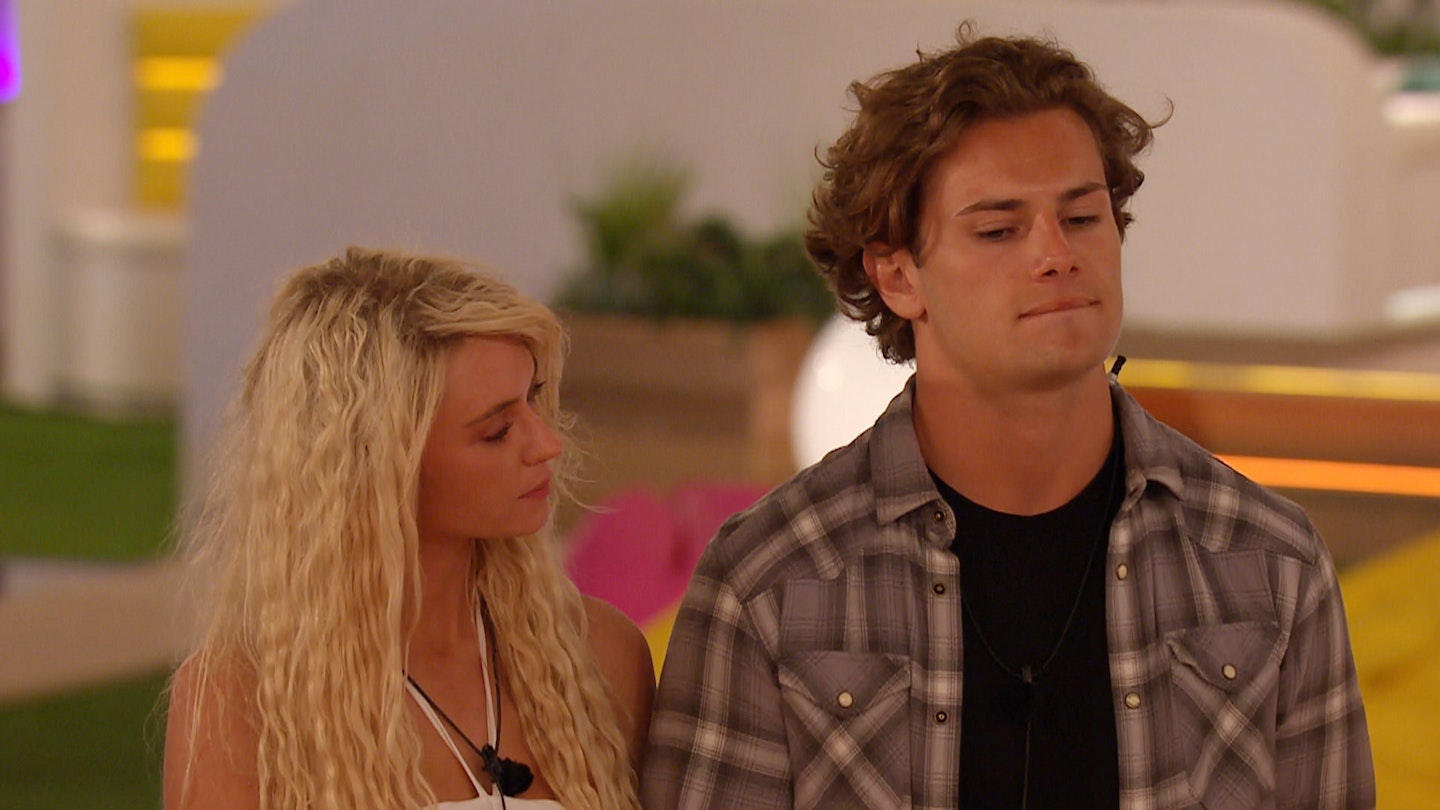 5 of 46
CREDIT: u00a9 ITV Pictures
JOE WAS ACCUSED OF 'CONTROLLING' LUCIE
Despite coupling up with Joe instead of Tommy, surfer chick Lucie remained friends with the boxer and struggled to create any relationships with the other girls.After giving Lucie some advice, Joe was accused by both viewers and domestic abuse charity Women's Aid of 'controlling' her.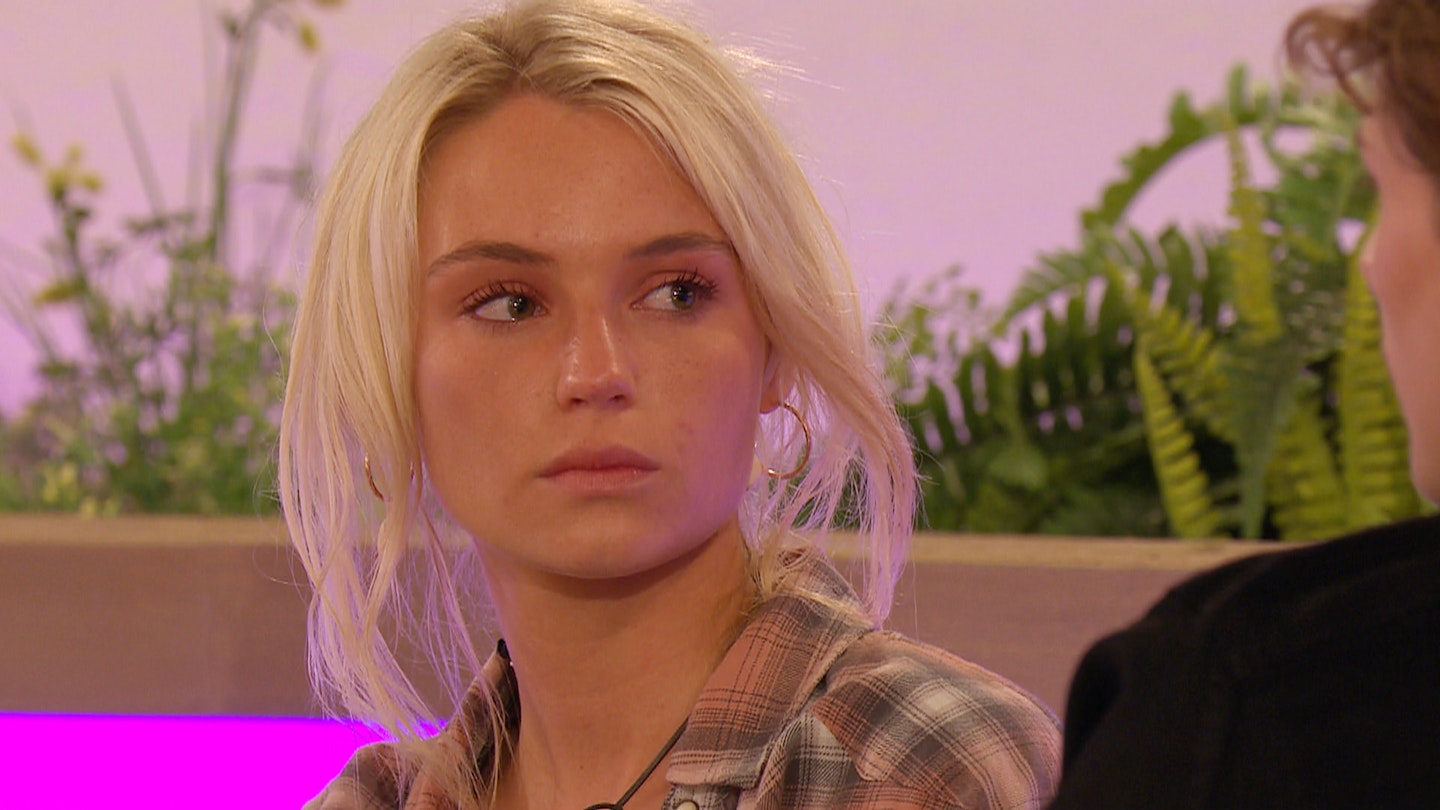 6 of 46
CREDIT: u00a9 ITV Pictures
LUCIE DIDN'T LEAVE WITH JOE
Despite admitting she was really into Joe, Lucie shocked fans when she chose to remain in the villa when Joe was brutally dumped. Joe did tell her to stay, admitting she should enjoy her Love Island experience.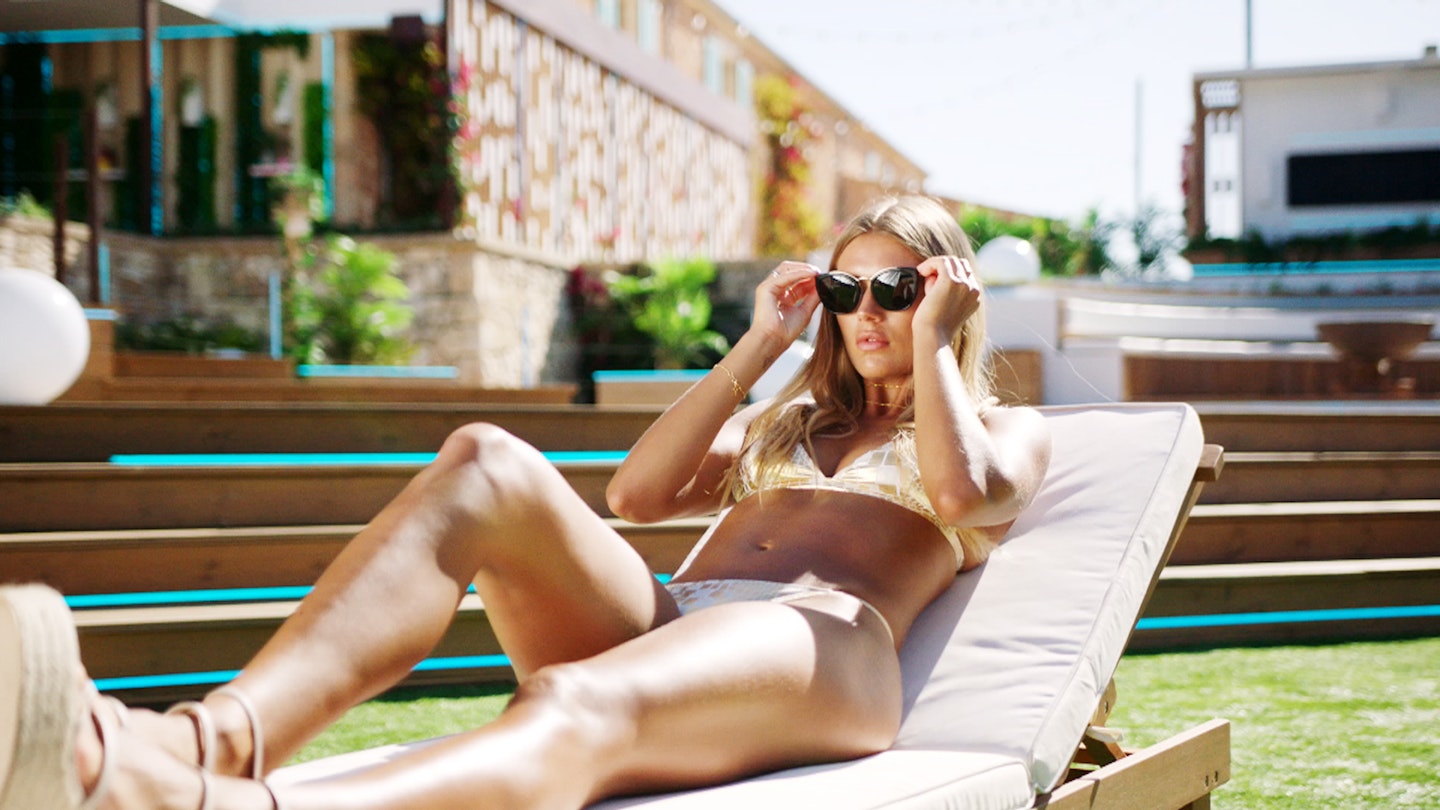 7 of 46
CREDIT: u00a9 ITV Pictures
ARABELLA'S ENTRANCE
Stunning model Arabella Chi certainly turned some heads when she made her entrance into the Love Island villa in a bikini. Entering the garden whilst the rest of the villa were sleeping, Arabella was chilling in the sun when the Islanders discovered they had a new arrival.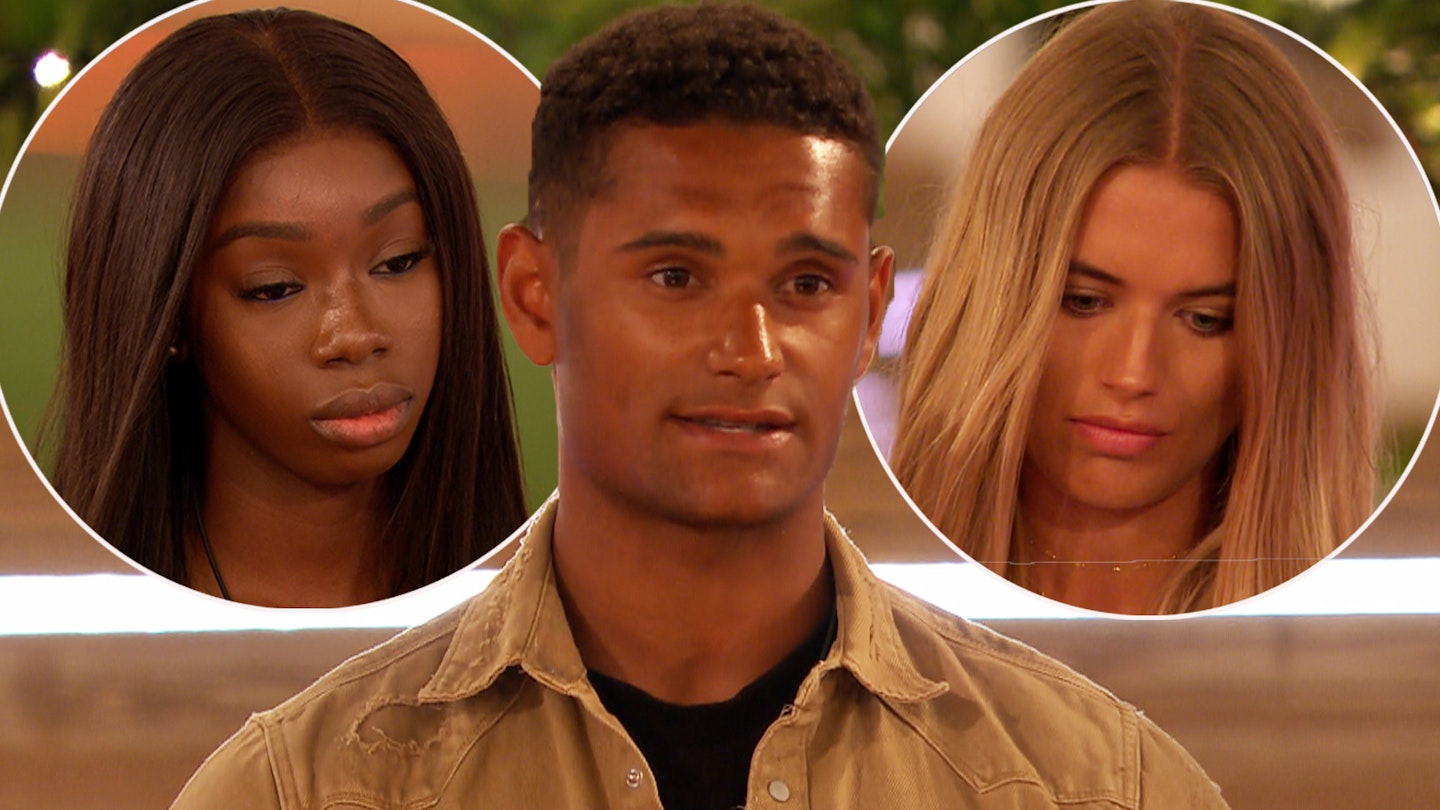 8 of 46
CREDIT: u00a9 ITV Pictures
DANNY DUMPED YEWANDE FOR ARABELLA
Despite telling Yewande his head would never be turned, Danny chose to couple up with Arabella, in turn sending the Irish scientist packing.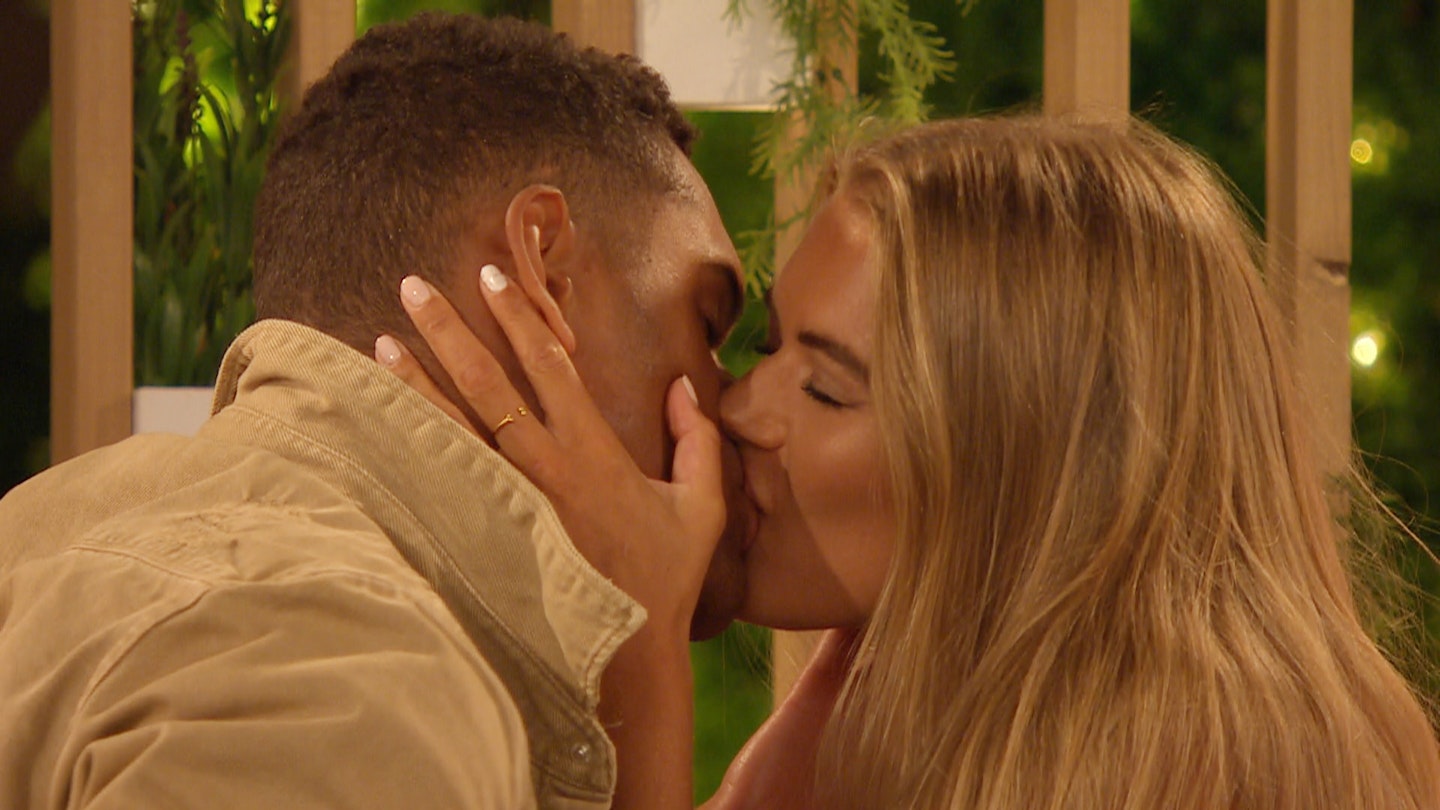 9 of 46
CREDIT: u00a9 ITV Pictures
THAT KISS BETWEEN DANNY AND YEWANDE
Just hours after he dumped Yewande, much to the annoyance of the rest of the villa, Danny kissed Arabella on the garden swing. Yewande's close friends Amber, Anna and Molly-Mae weren't happy with Danny's' actions, laying into him in a heated argument.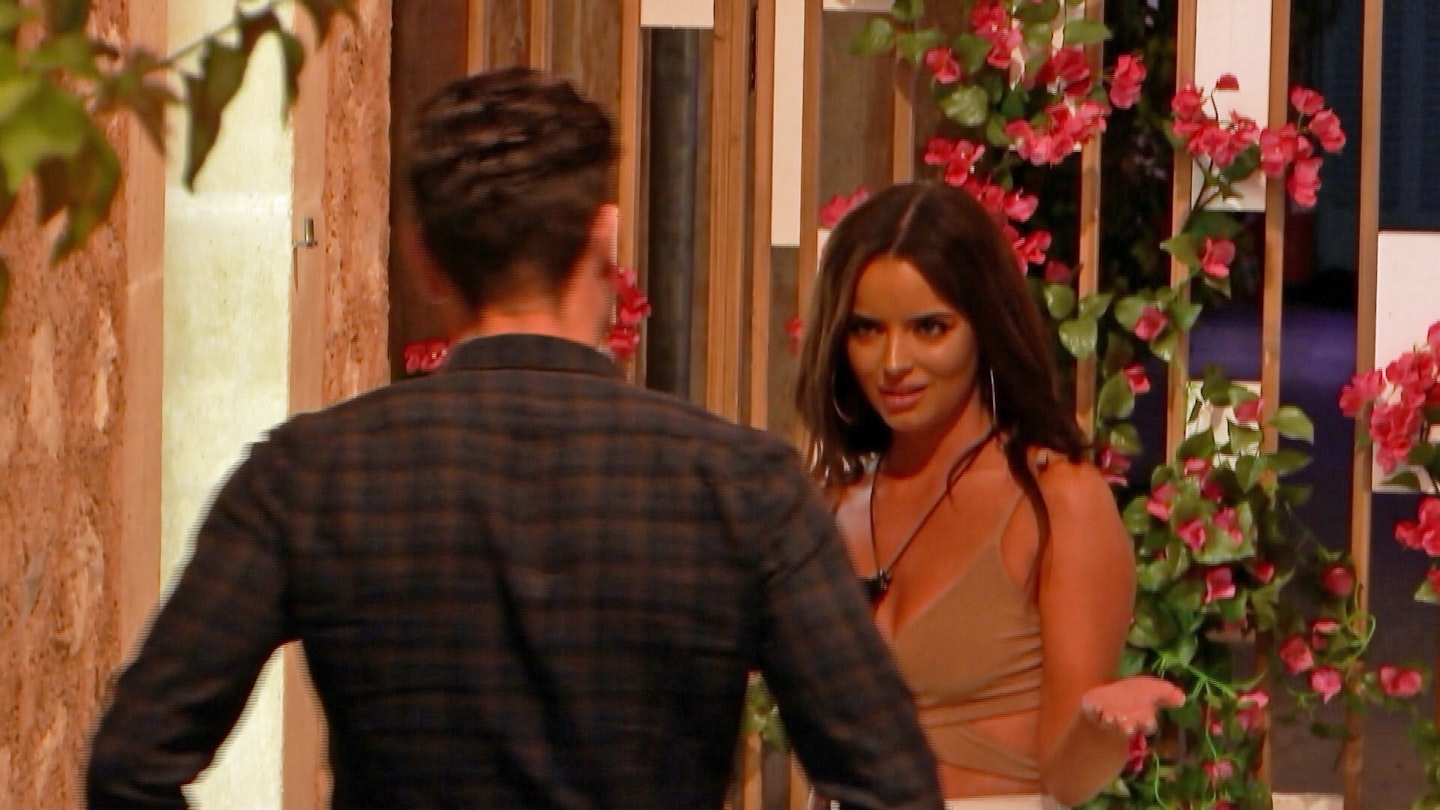 10 of 46
CREDIT: u00a9 ITV Pictures
TOM PUTTING HIS FOOT IN IT WITH MAURA
After going in for a kiss and showing Maura his confidence, things seemed to be going VERY well for Tom. Things then got even better when Maura won the task, meaning she was able to take one boy of her choice into The Hideaway, obviously choosing Tom.However, the Leeds lad quickly put his foot in it, which resulted in Maura telling him to "go f--k yourself."Whilst Maura was getting ready with the girls, speaking to Danny Williams, Tommy Fury and the rest of the lads, Tom said, "It will be interesting to see if she's all mouth or not."Little did he know, Maura had come downstairs to speak with him, and heard the whole thing! AWKWARD! ud83dude48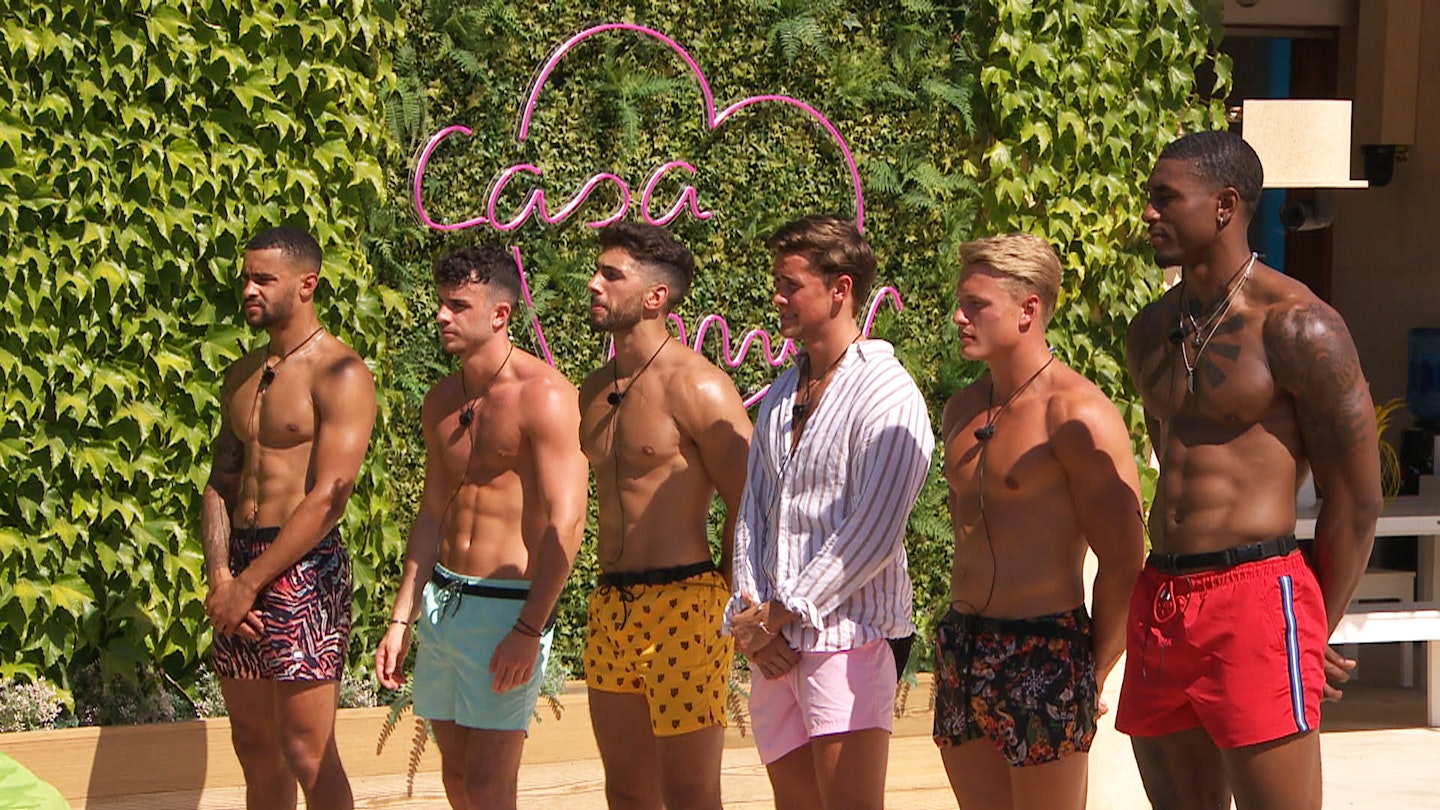 11 of 46
CREDIT: u00a9 ITV Pictures
CASA AMOR
This year's Casa Amor was probably the most dramatic in Love Island history! As the girls headed off to the second villa for the first time in the show's history, a number of heads turned, including Anna, Curtis and Michael!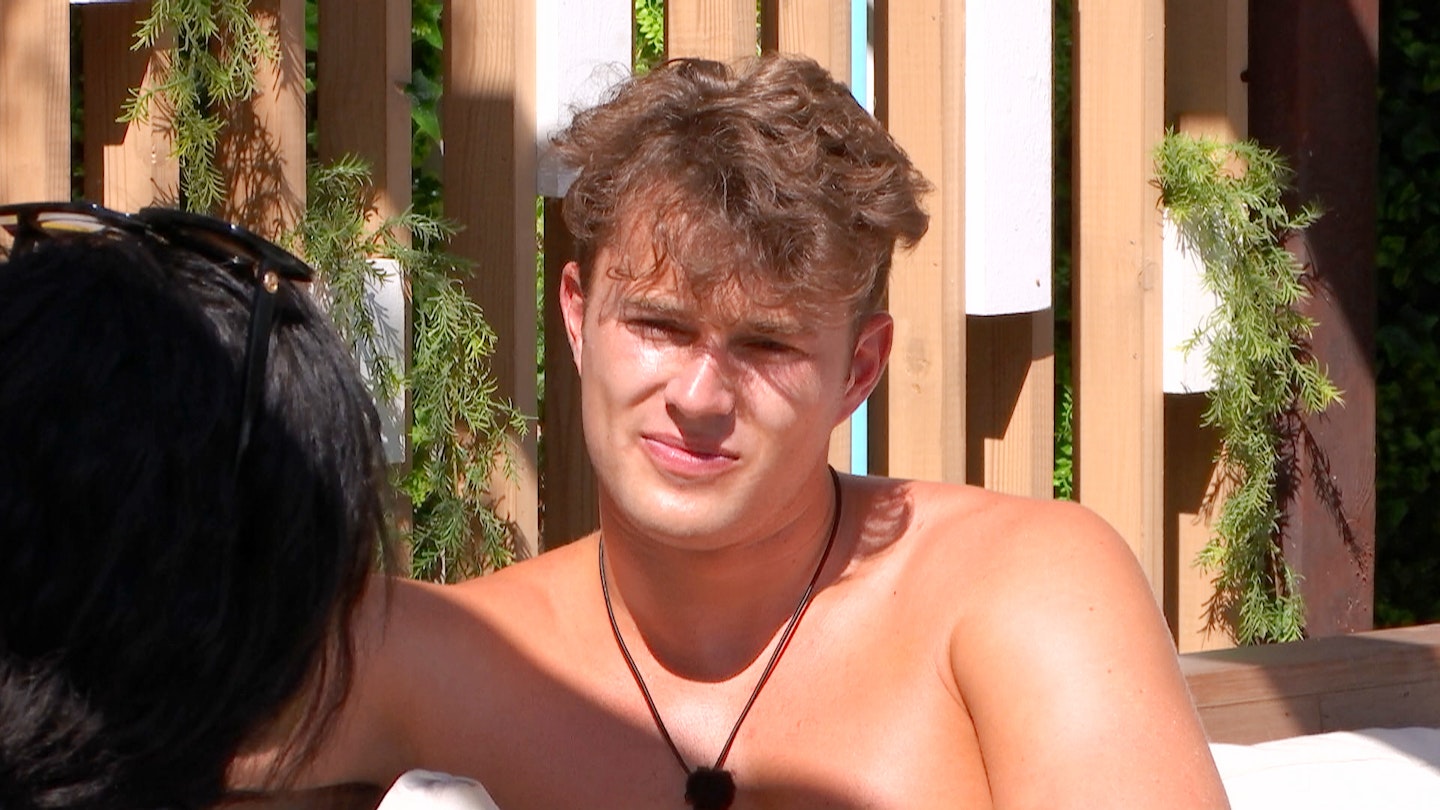 12 of 46
CREDIT: u00a9 ITV Pictures
CURTIS GOT HIS HEAD TURNED BY JOURDAN
Whilst Amy was over at Casa Amor sleeping on the outdoor bed, Curtis' head turned for new girl Jourdan Riane.After making the model aware of his feelings, Jourdan turned the dancer down, admitting she didn't want to come between him and Amy.
13 of 46
CREDIT: u00a9 ITV Pictures
AMBER WAS MUGGED OFF BY MICHAEL
After staying LOYAL to Michael whilst she was at Casa Amor, poor Amber returned to the main villa to discover he'd coupled up with new girl Joanna.When Michael told Amber he felt like he hadn't been 'himself', the villa erupted!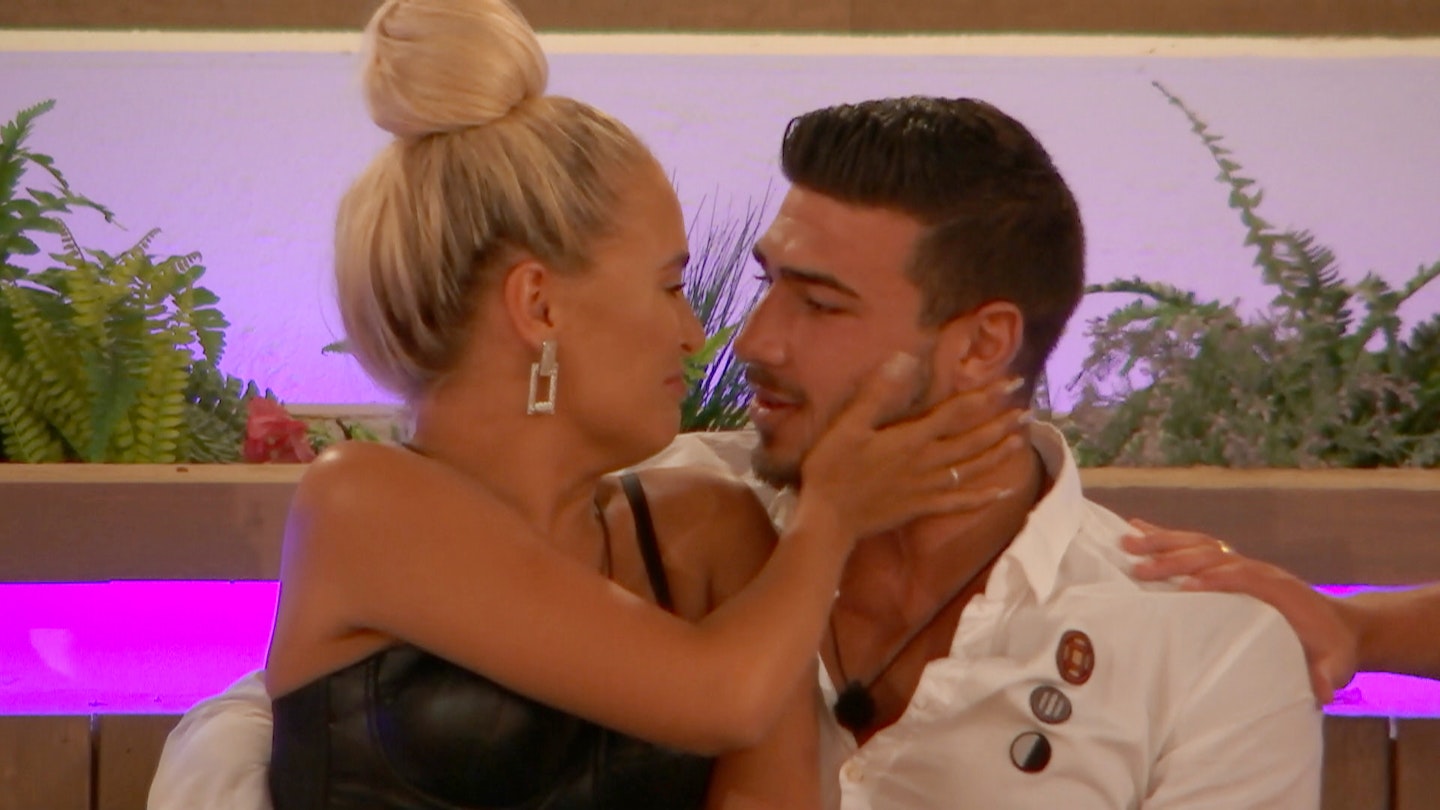 14 of 46
CREDIT: u00a9 ITV Pictures
MOLLY-MAE AND TOMMY WERE REUNITED
Molly-Mae (and the rest of the Islanders) were left in floods of tears during the dramatic Casa Amor recoupling, when she was reunited with Tommy and Ellie-Belly.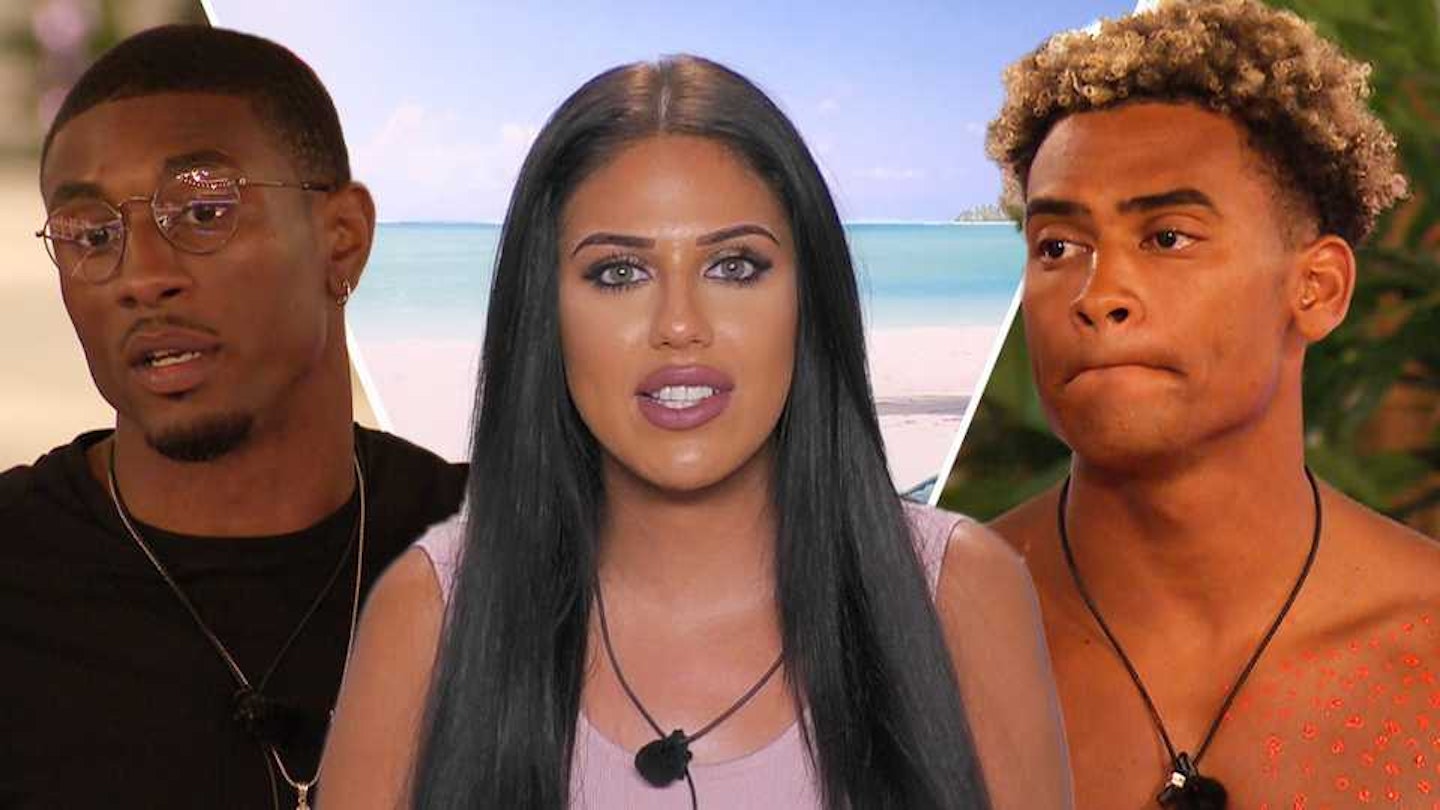 15 of 46
CREDIT: u00a9 ITV Pictures
OVIE, ANNA AND JORDAN'S LOVE TRIANGLE
Anna forgot all about Jordan when she headed over to Casa Amor and met 6ft 7in basketball player Ovie! However, when she returned to the main villa to find Jordan had remained loyal, her feelings started to come back for the model.Jordan continued to pursue Anna, and his charm worked, with the pharmacist choosing to couple up with him at the next recoupling.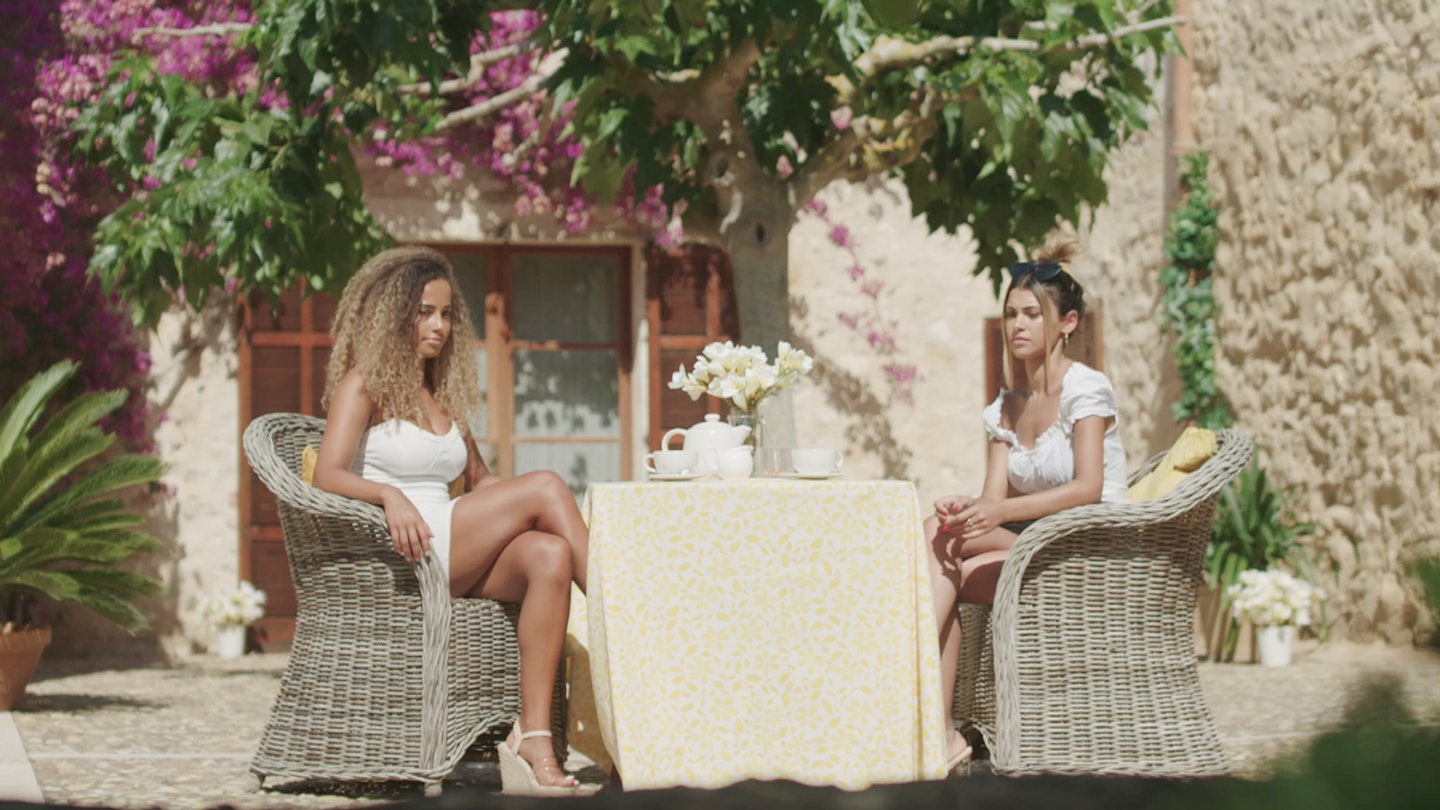 16 of 46
CREDIT: u00a9 ITV Pictures
ANNA AND JOANNA'S AWKWARD LUNCH DATE
After Michael chose to couple up with Joanna and dump Geordie girl Amber, the girls were sent on a lunch date to get to know each other.Things got off to a VERY awkward start though, when both of them sat in silence.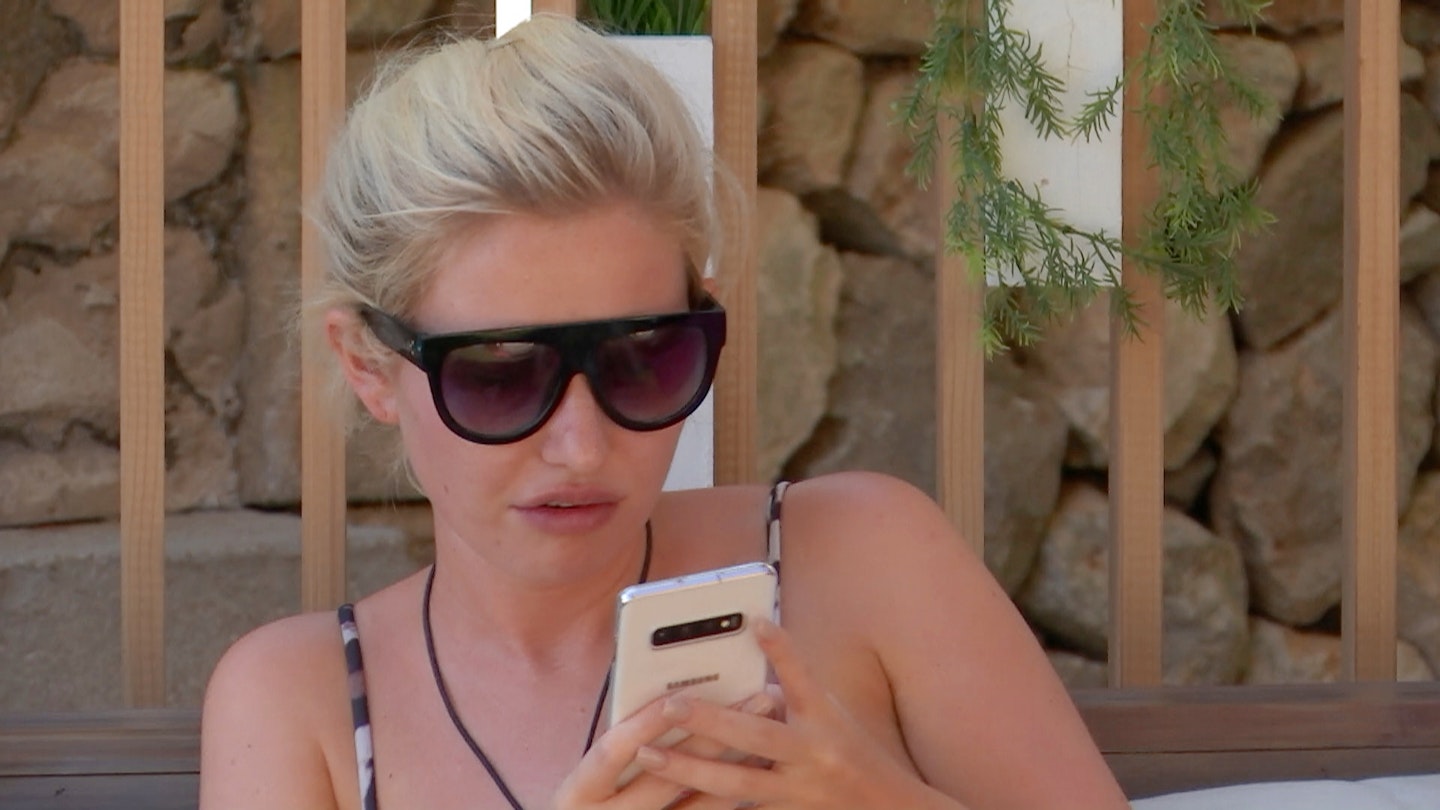 17 of 46
CREDIT: u00a9 ITV Pictures
AMY'S LIST
When Curtis revealed to Amy his doubts about their relationship, Amy spoke to Jourdan and created a list of things to ask the dancer. Going through them during their serious chat, viewers were left in hysterics.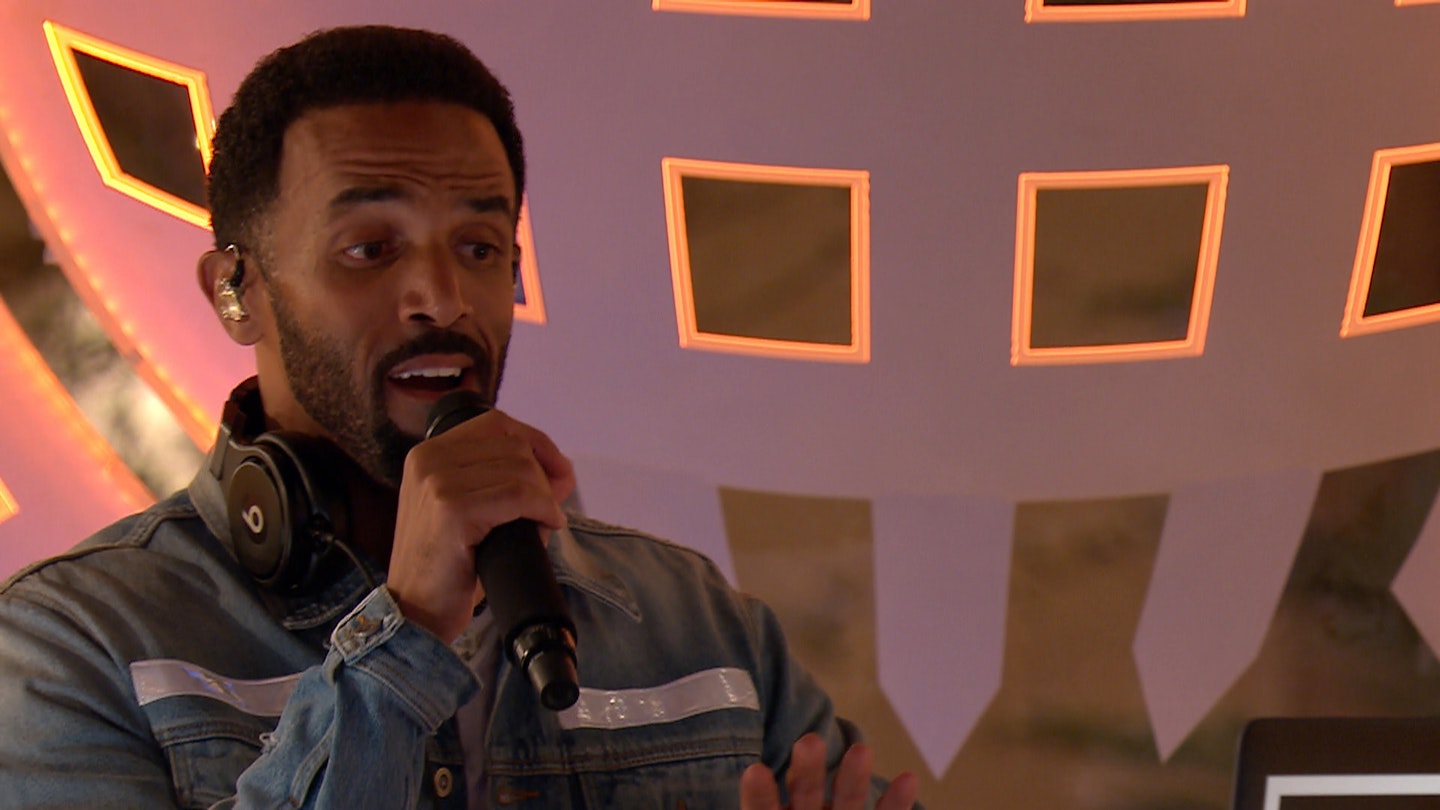 18 of 46
CREDIT: u00a9 ITV Pictures
CRAIG DAVID ENTERED THE VILLA
Pop star Craig David entered the Love Island villa as part of the Islanders' Ministry Of Sound party, performing his new single 'You Know What Love Is'.
19 of 46
CREDIT: u00a9 ITV Pictures
CURTIS AND AMY SPLIT
Despite Amy telling Curtis she 'loved him' and would consider giving him a second chance, the dancer was honest and revealed he couldn't promise his head wouldn't get turned again, leaving poor Amy heartbroken.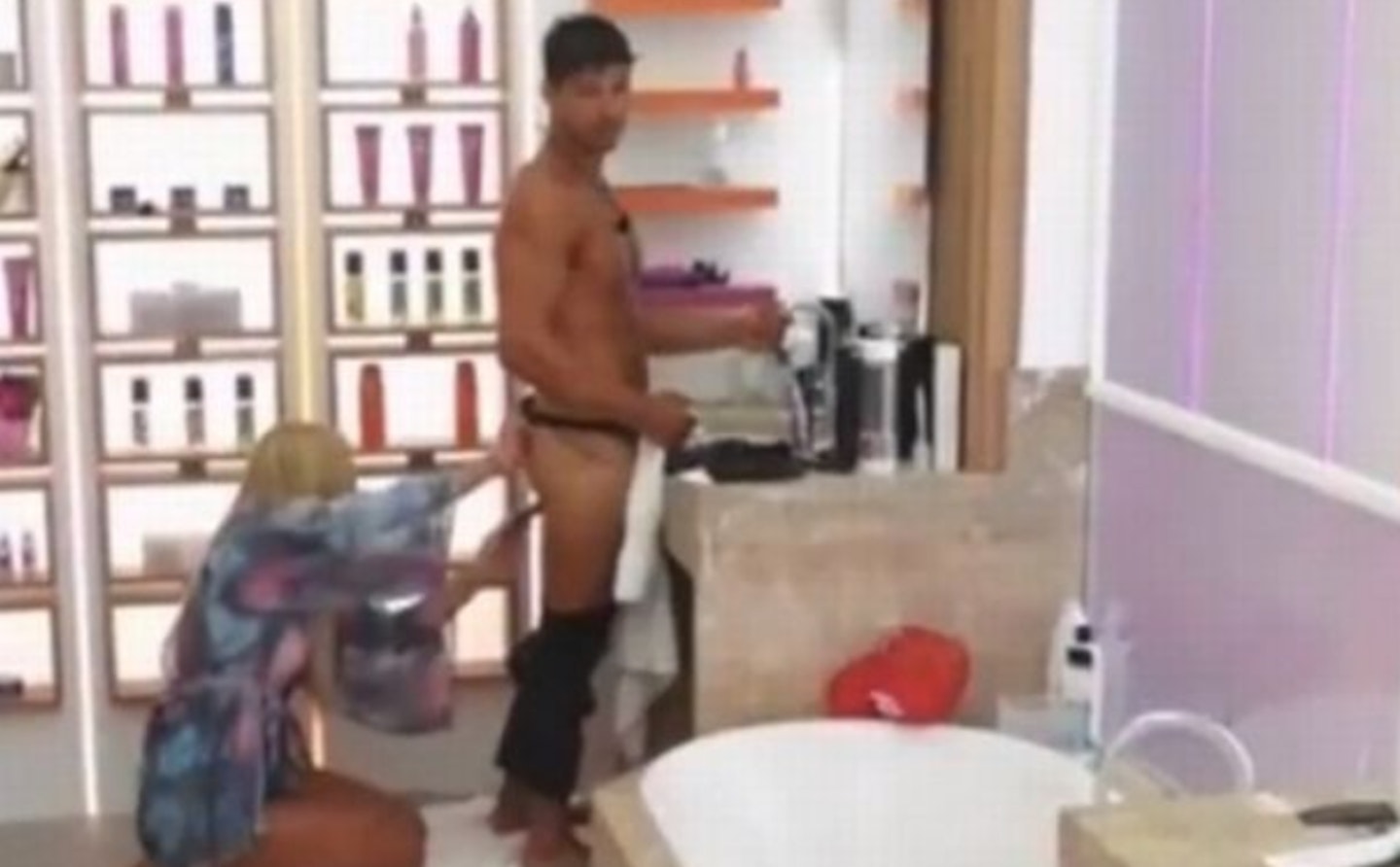 20 of 46
CREDIT: u00a9 ITV Pictures
BELLE SHAVED ANTON'S BUM
Anton previously admitted he gets his mum to shave his bum, so whilst he's been away from home in the villa, love interest Belle was more than happy to take over!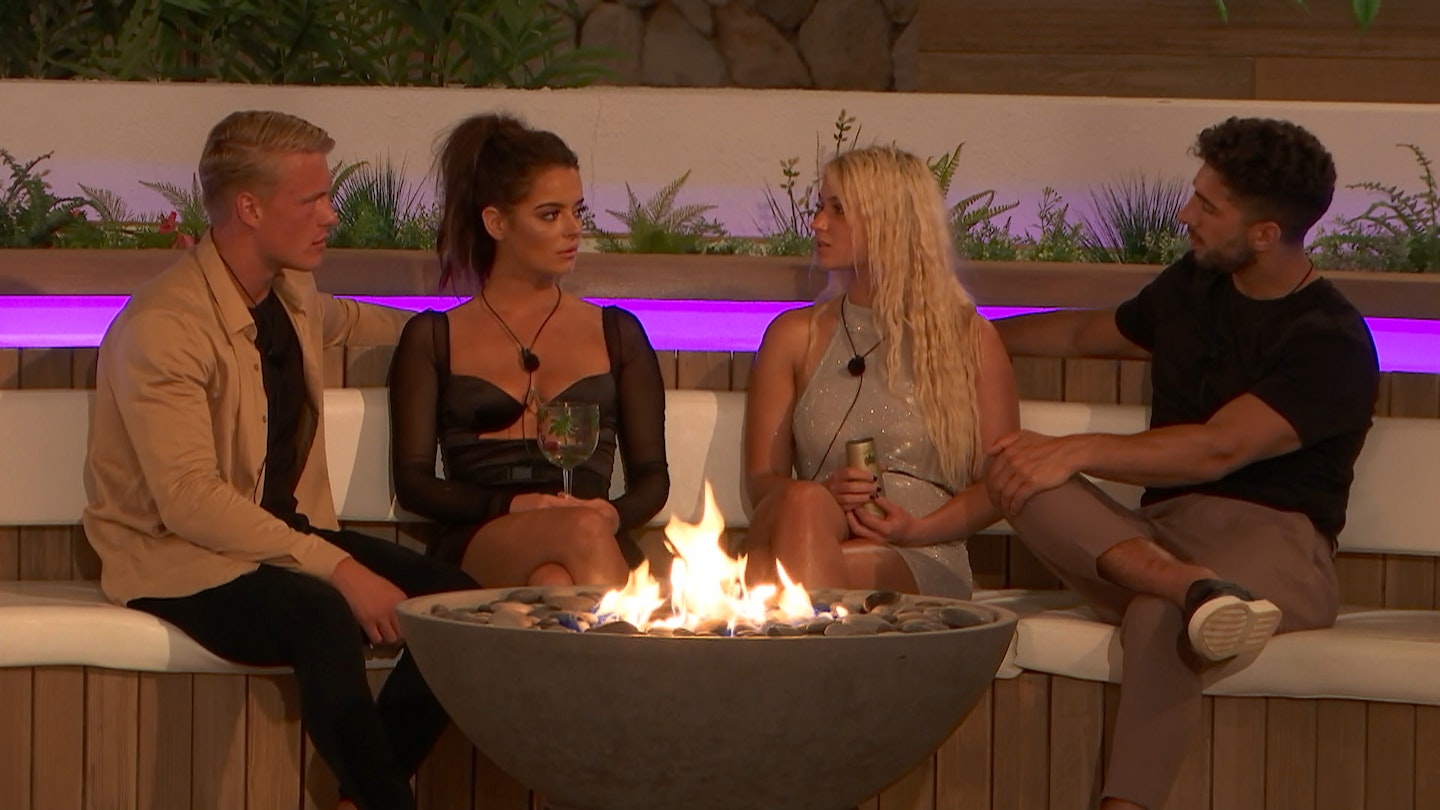 21 of 46
CREDIT: u00a9 ITV Pictures
MAURA AND LUCIE'S DOUBLE DUMPING
Despite Maura coupling up with Marvin, and Lucie coupling up with George over at Casa Amor, the girls realised they just weren't into their boys. Instead of taking Marvin and George to one side and letting them down nicely, the girls chose to dump the boys TOGETHER!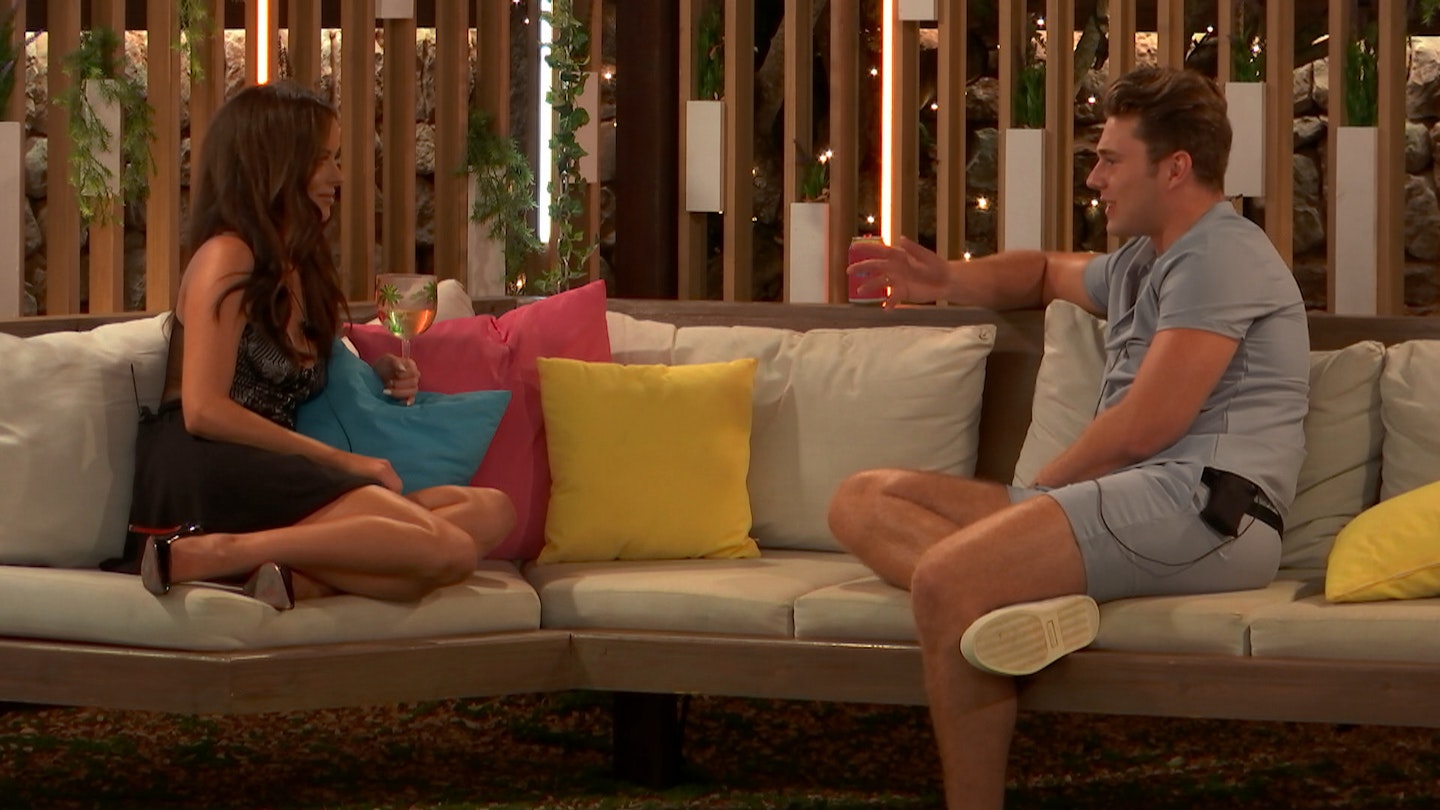 22 of 46
CREDIT: u00a9 ITV Pictures
MAURA ADMITTED HER FEELINGS FOR CURTIS
Following his split with Amy, Irish beauty left the nation in shock when she expressed she was into Curtis. Taking him for a chat, Maura looked nervous as she told the dancer what she thinks of him.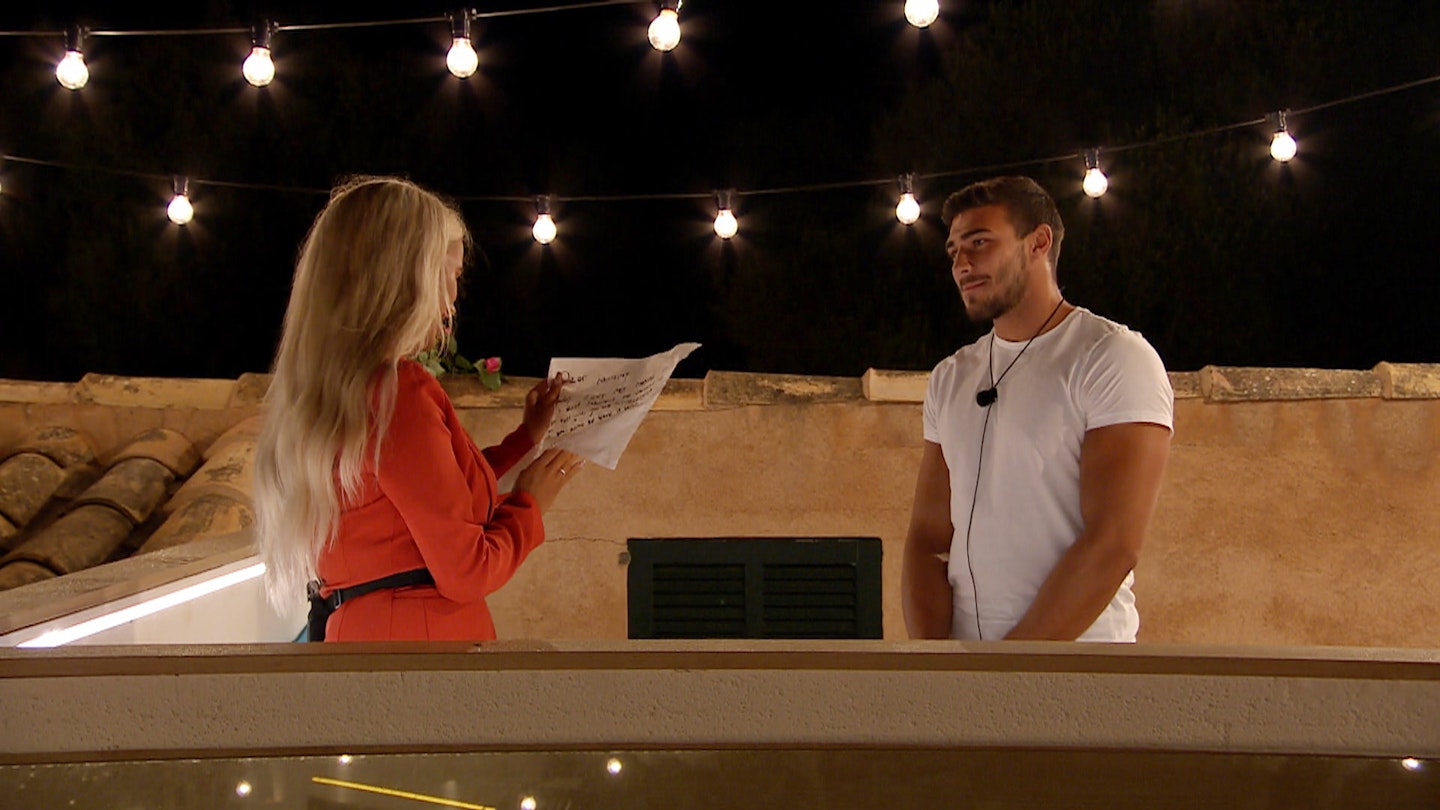 23 of 46
CREDIT: u00a9 ITV Pictures
MOLLY-MAE AND TOMMY WENT OFFICIAL
The cutest couple in the villa, Molly-Mae and Tommy, made their romance official when Tommy asked the model to be his girlfriend.With the help of BFF Curtis, and Molly-Mae's teddy, Tommy created a cute little letter and told her, "On a serious note, you know how much you mean to me and you're the only girl for me. I only want to be with you. Therefore, I was wondering if you wanted to be my girlfriend?"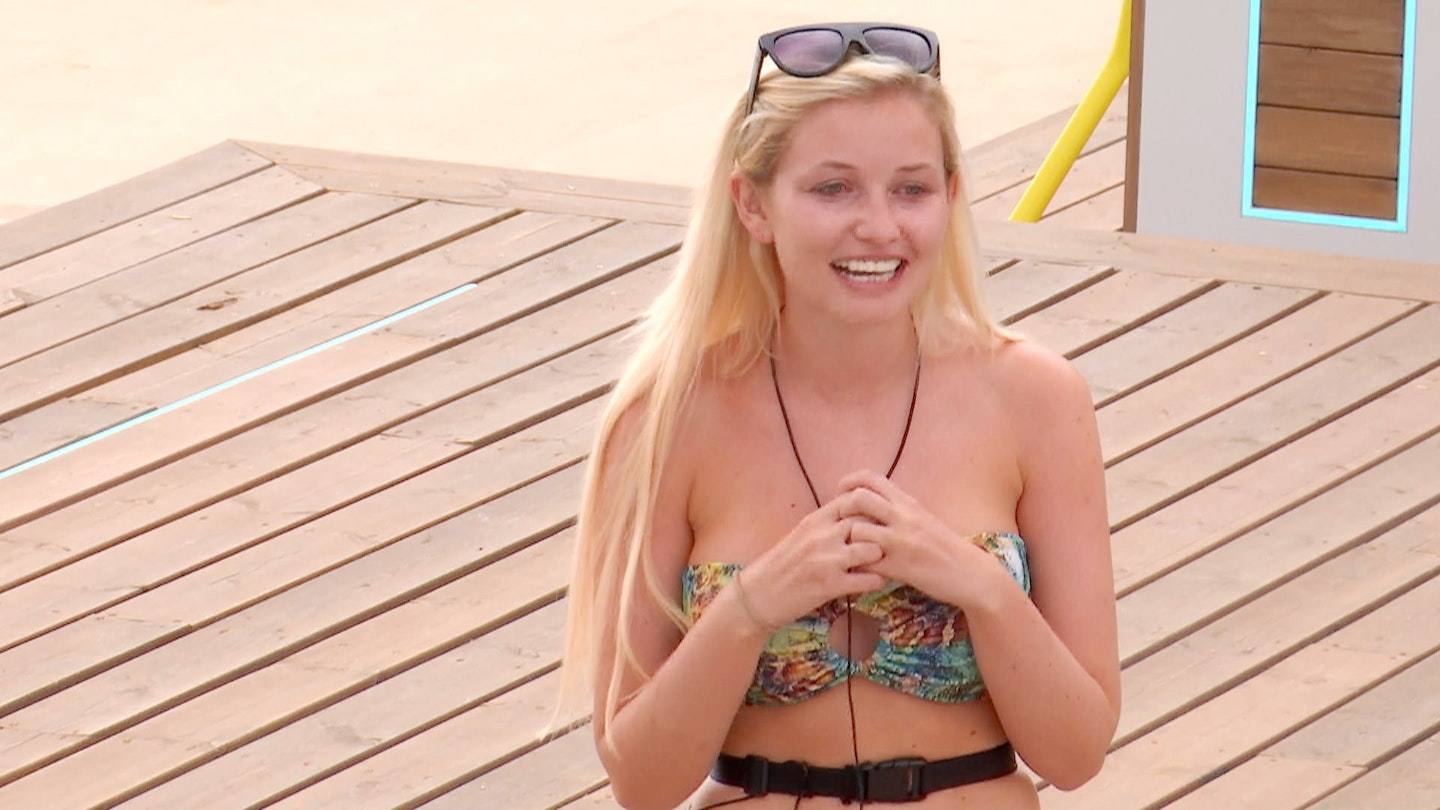 24 of 46
CREDIT: u00a9 ITV Pictures
AMY QUIT THE VILLA
Following her heartbreak over Curtis, Amy made the tough decision to leave the Love Island villa, leaving the nation in tears. She told Curtis, "I came in here and I thought I was going to meet some nice people and I'd probably date one of them and they'd be alright and then I met you and you completely turned my whole world around… We made each other happy… I want us to be best, best friends but we both need to move on and we both need to find someone that is going to make us as happy as we make them. Realistically for me, I'm not going to be ready in the next three weeks to meet someone else. "Realistically for you, you will not be happy all the time here because you'll always put me first because you're such a good person. That's why I love you so much and that's why I want you to be happy. You are not going to be happy whilst I'm still here. So, I'm leaving today but it's a positive thing because I'm going to go and start the rest of my life today… I'm going to let you go and you pursue whoever it is you want to pursue and hope that you find whatever you are looking for. "Once this is all done we will have the best friendship you have ever seen in your life."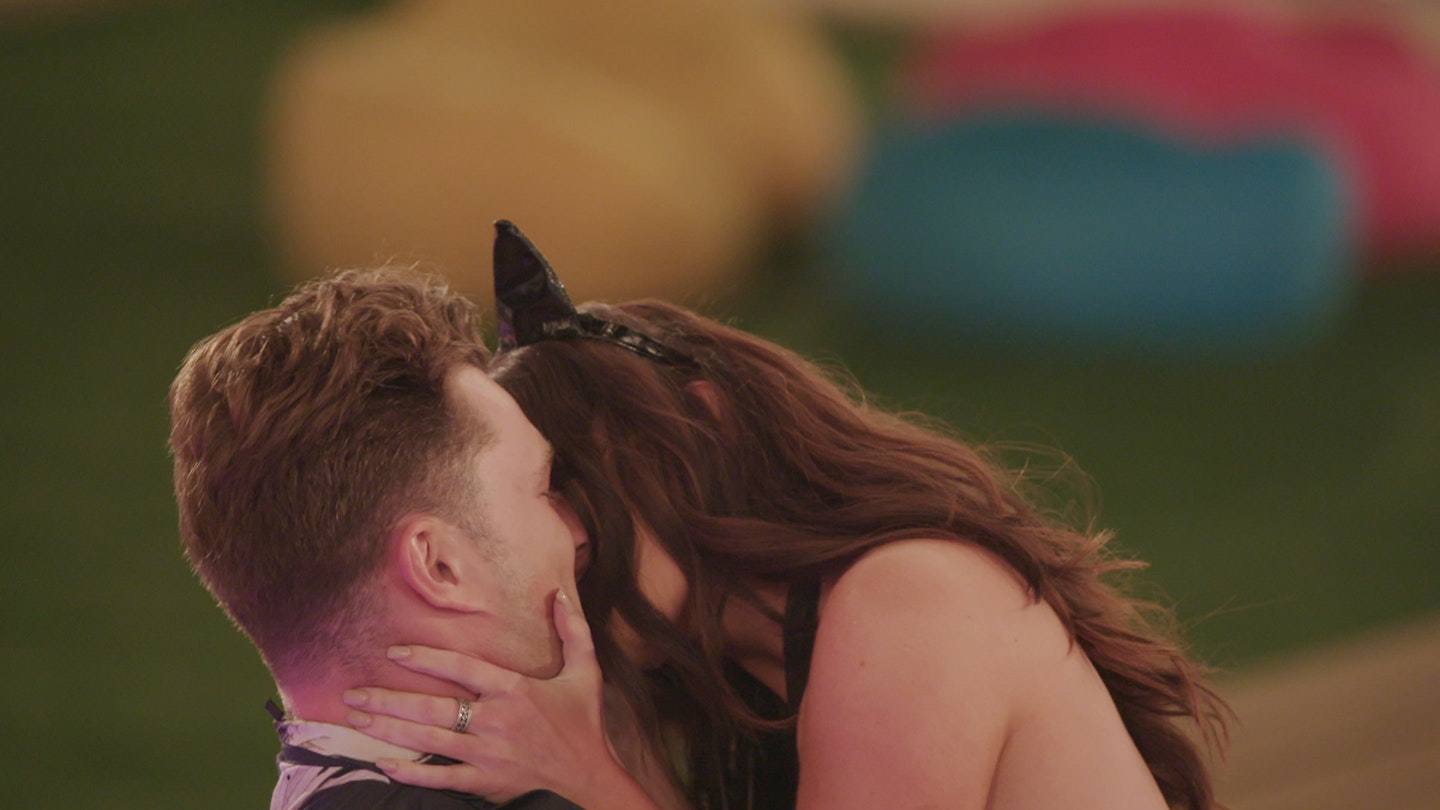 25 of 46
CREDIT: u00a9 ITV Pictures
MAURA AND CURTIS LOCKED LIPS
Following Amy's departure, Maura made her move on Curtis in the dance challenge. Planting a kiss on him, Maura sent Curtis' heart rate soaring.He later repaid the favour during his dance, picking the Irish girl up and giving her a kiss.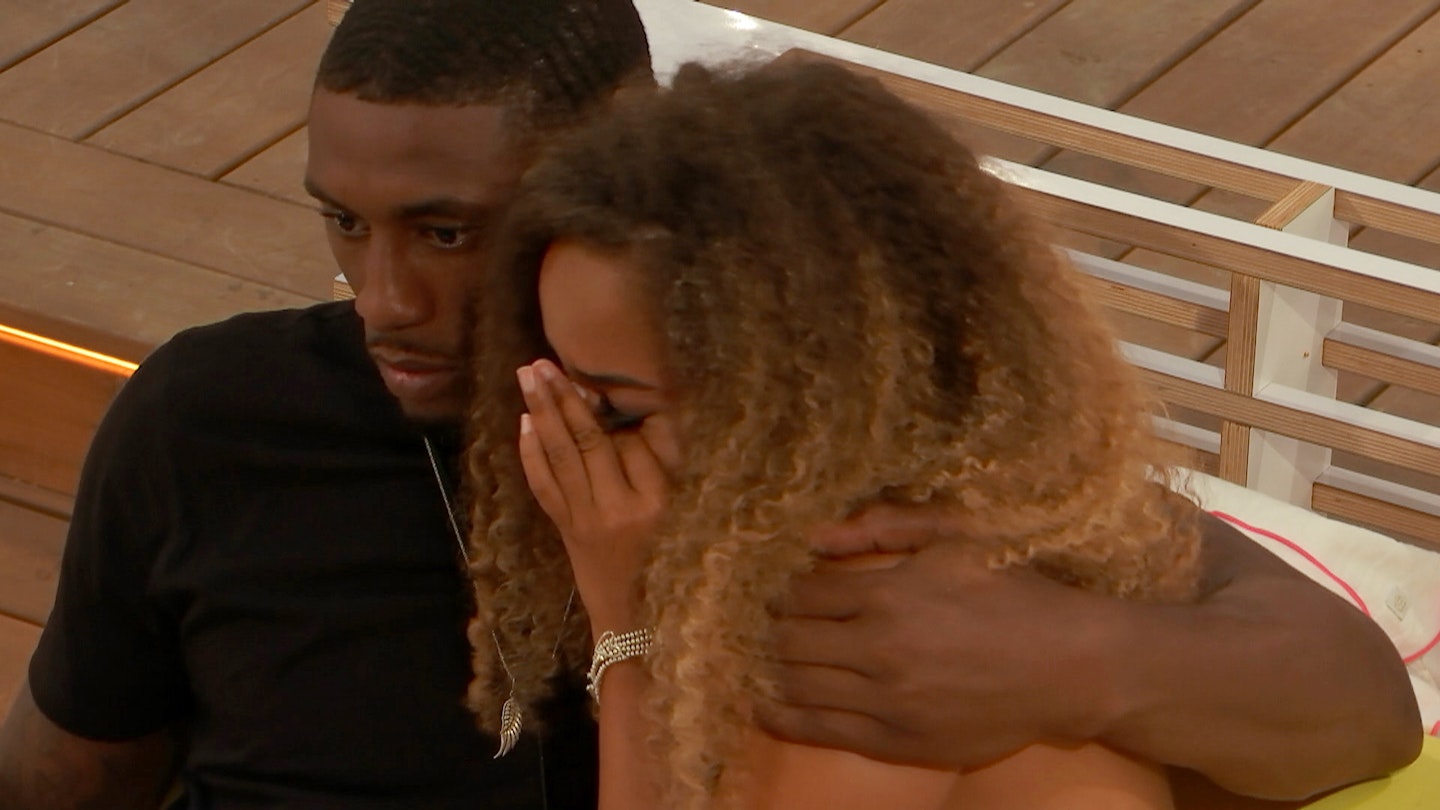 26 of 46
CREDIT: u00a9 ITV Pictures
AMBER BROKE DOWN OVER HER FEELINGS FOR MICHAEL
Despite getting pied by Michael, poor old Amber couldn't shake off her feelings for the fireman, breaking down to the girls.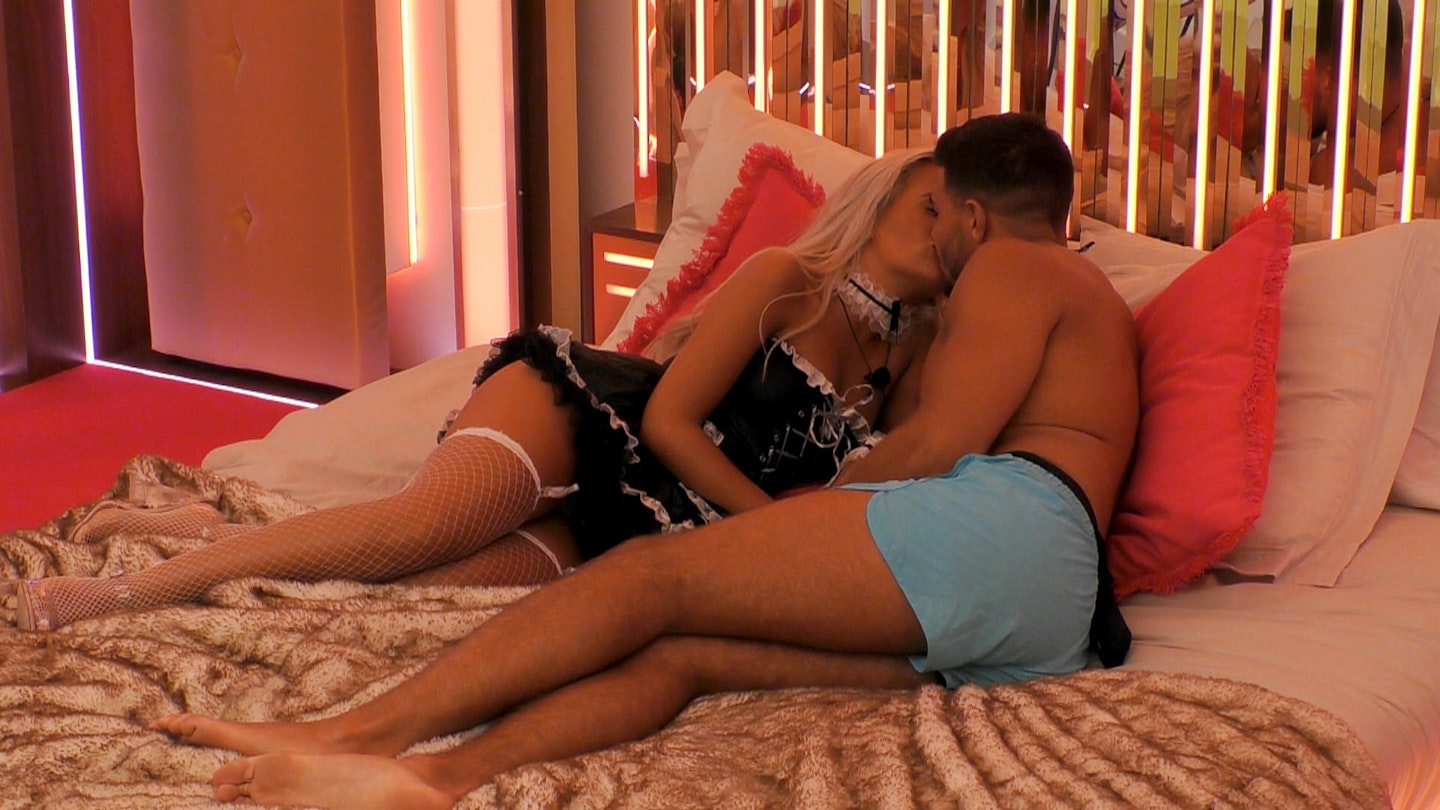 27 of 46
CREDIT: u00a9 ITV Pictures
TOMMY AND MOLLY-MAE DROPPED THE 'L' WORD
After making things official, Tommy and Molly-Mae dropped the 'L' word whilst cuddling in bed! Aww!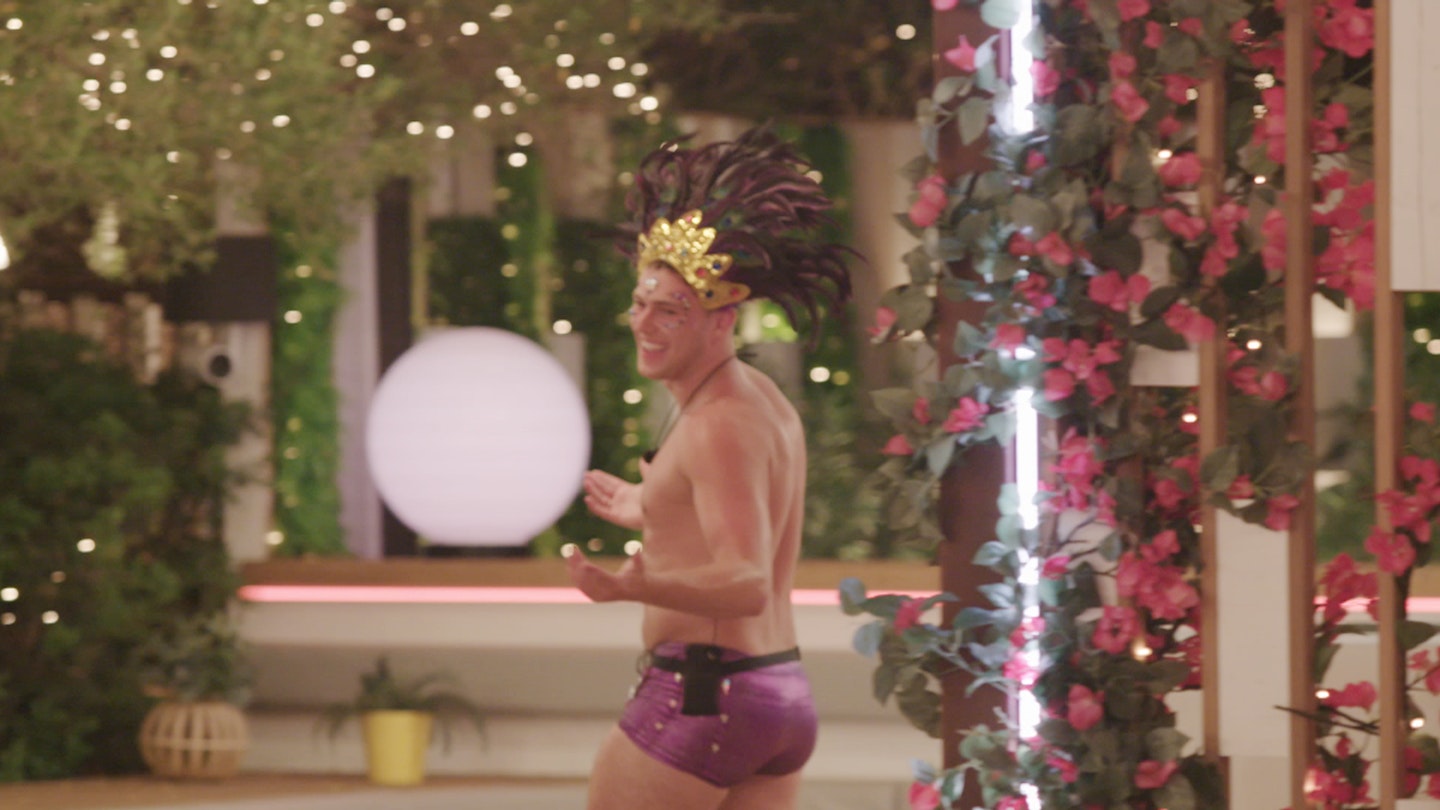 28 of 46
CREDIT: u00a9 ITV Pictures
CURTIS' ICONIC DANCE
During this year's dance challenge, viewers were left in hysterics when Curtis showed of his AMAZING dance skills.A moment that will go down in Love Island history!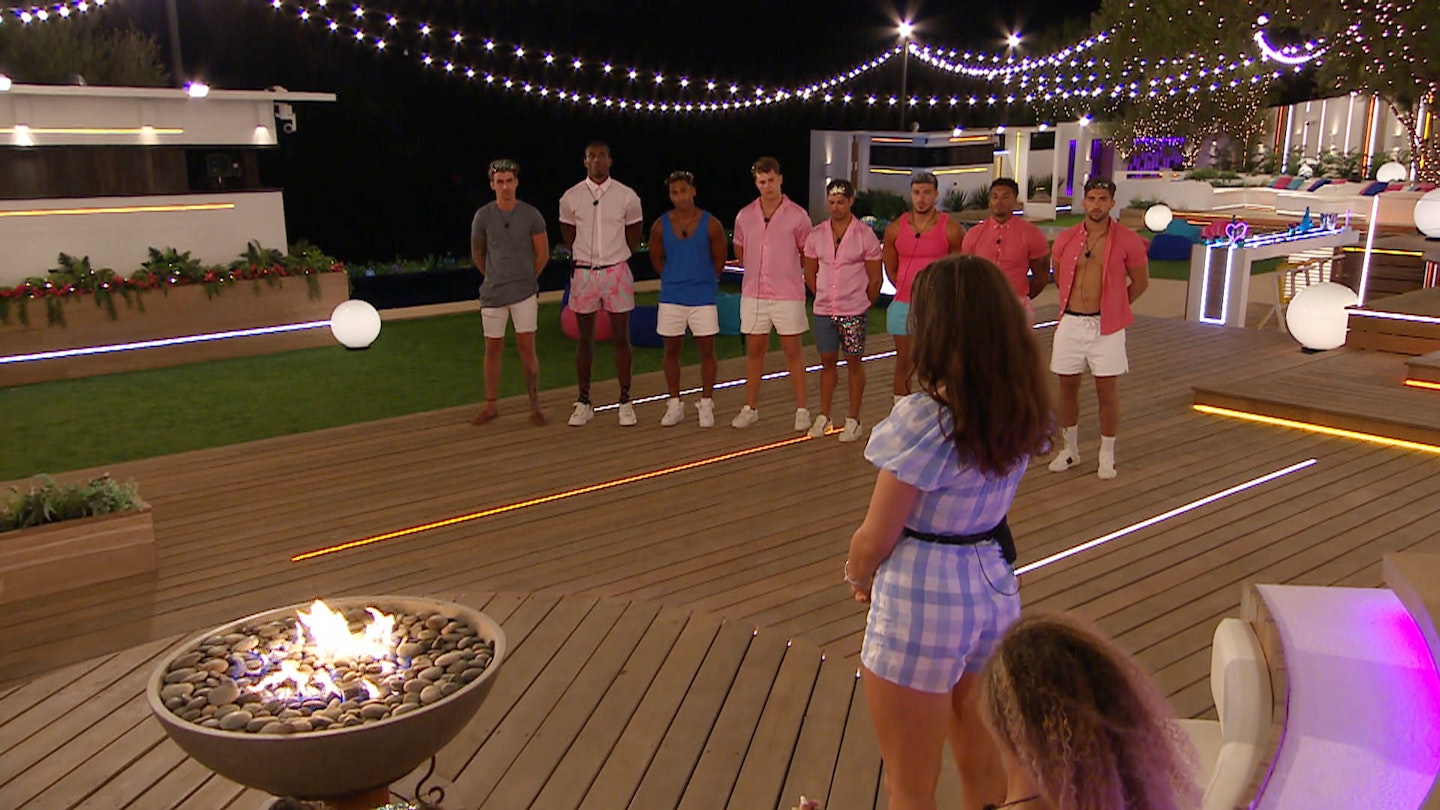 29 of 46
CREDIT: u00a9 ITV Pictures
FRANCESCA STOLE CURTIS FROM MAURA
After Amy left the villa, single boy Curtis caught the eye of not only Maura, but new girl Francesca.During the recoupling, Francesca was the first girl to chose, coupling up with Curtis, despite the fact Maura had made her feelings very clear.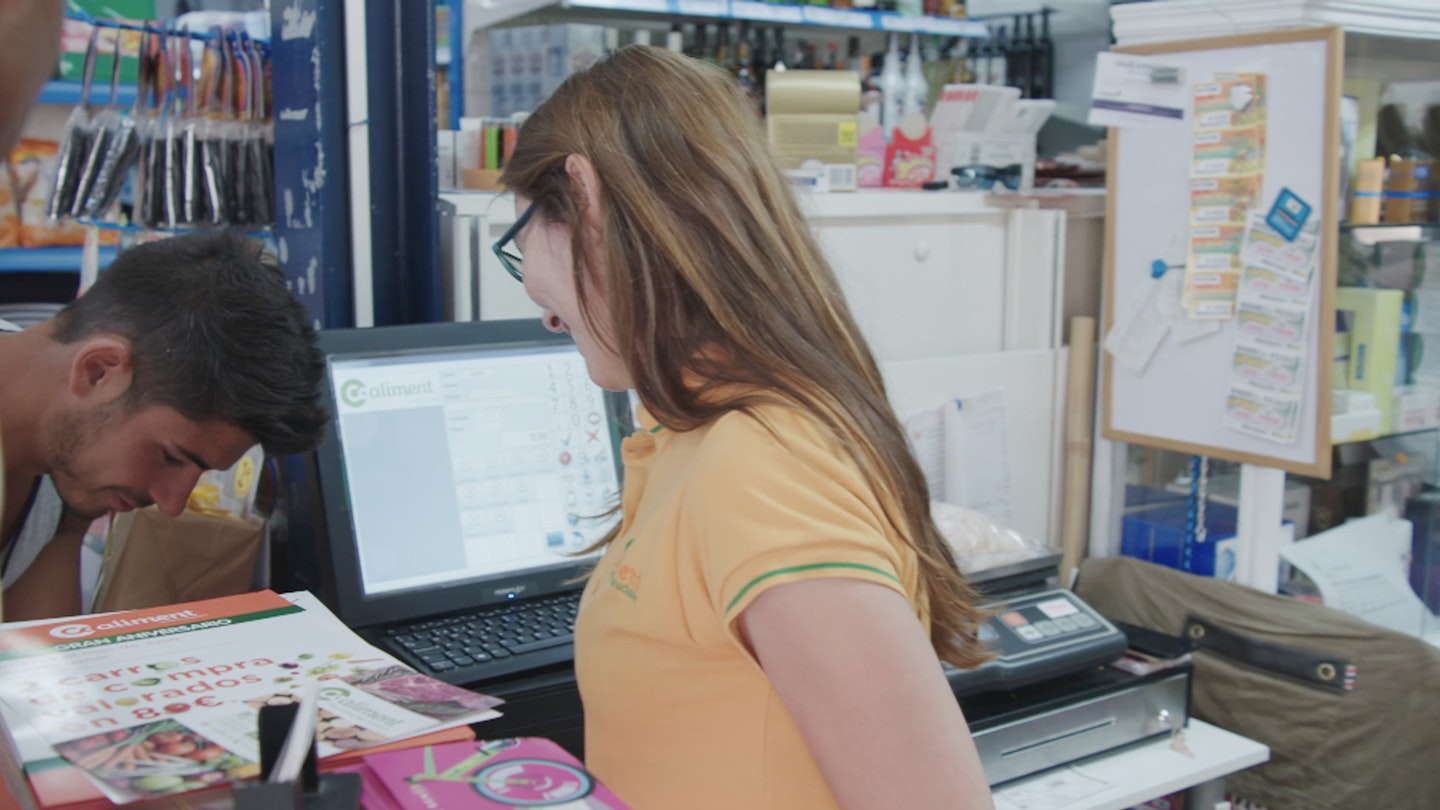 30 of 46
CREDIT: u00a9 ITV Pictures
ANTON GAVE HIS NUMBER TO THE SHOP ASSISTANT
Despite being coupled up with Belle, Anton couldn't resist a cheeky flirt with the shop keeper when the boys went out food shopping.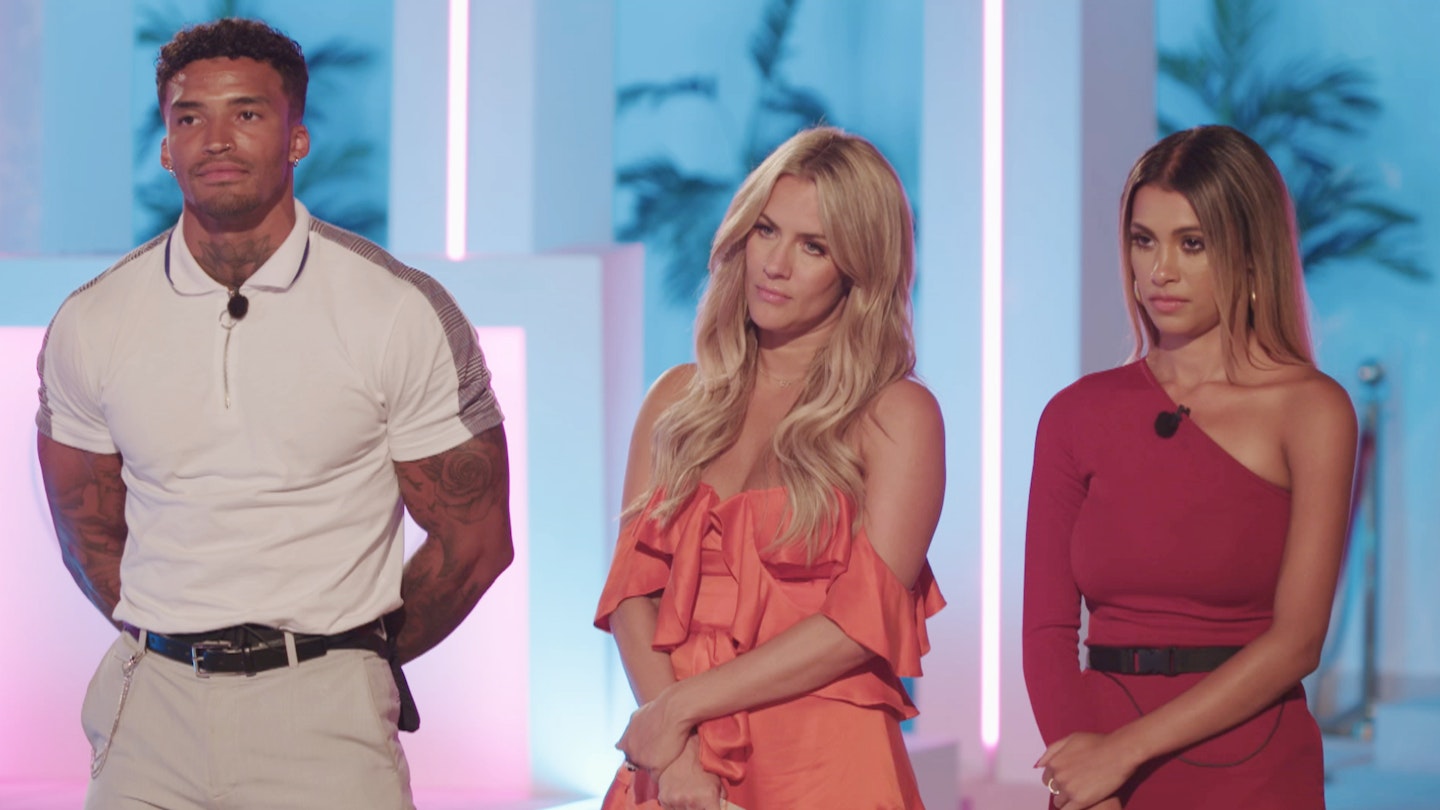 31 of 46
CREDIT: u00a9 ITV Pictures
JOANNA AND MICHAEL WERE SPLIT UP IN SHOCK DUMPING
After Caroline Flack announced that the Islanders had to send either Joanna or Michael home, they collectively chose Joanna, meaning the coupled were split up.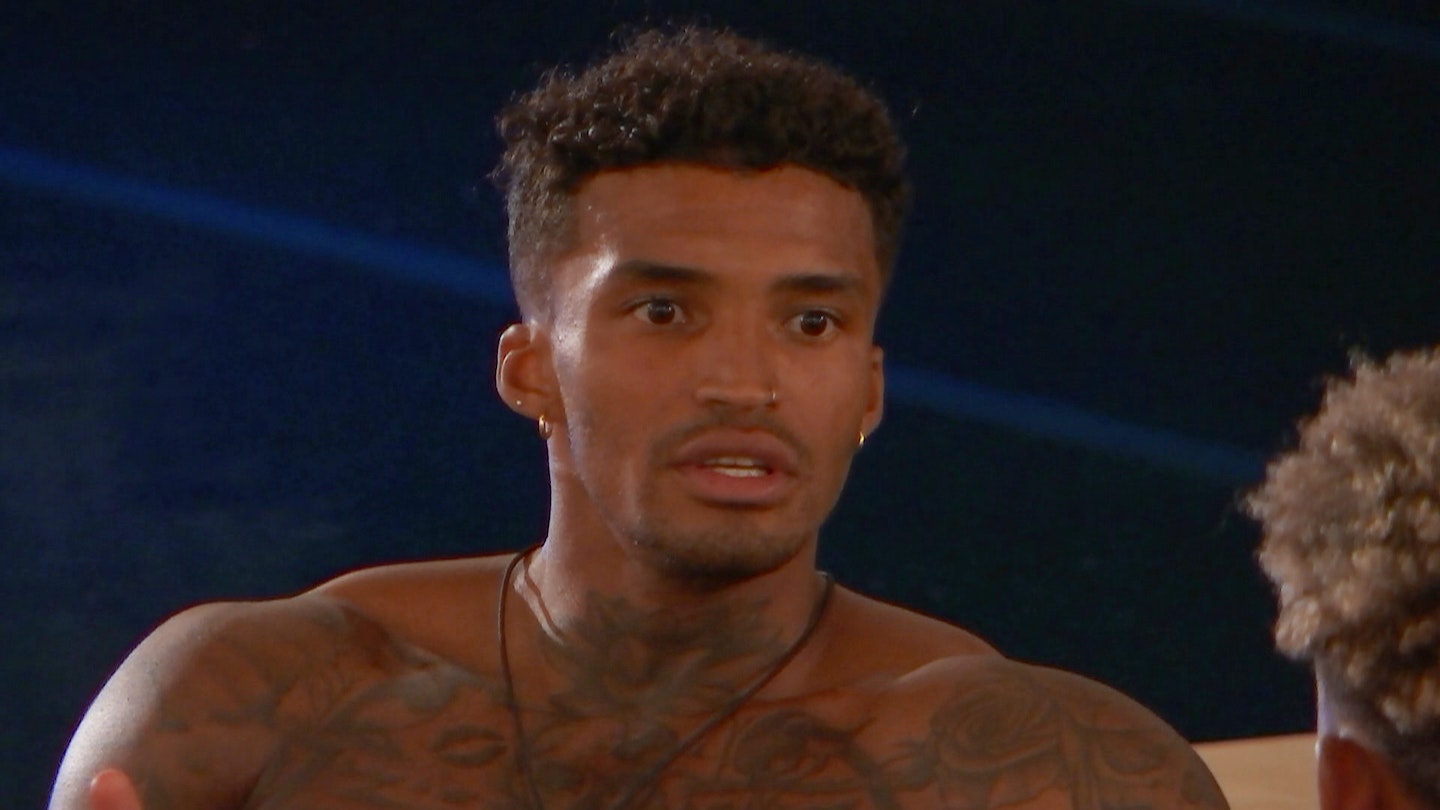 32 of 46
CREDIT: u00a9 ITV Pictures
MICHAEL DIDN'T LEAVE WITH JOANNA
Despite many viewers thinking Michael would quit the show following Joanna's dumping, the fireman shocked everybody by staying in the villa.Clearly not impressed, Joanna fumed, "If you found what you want then you better leave mate. But you clearly aren't so you're a f---ing snake."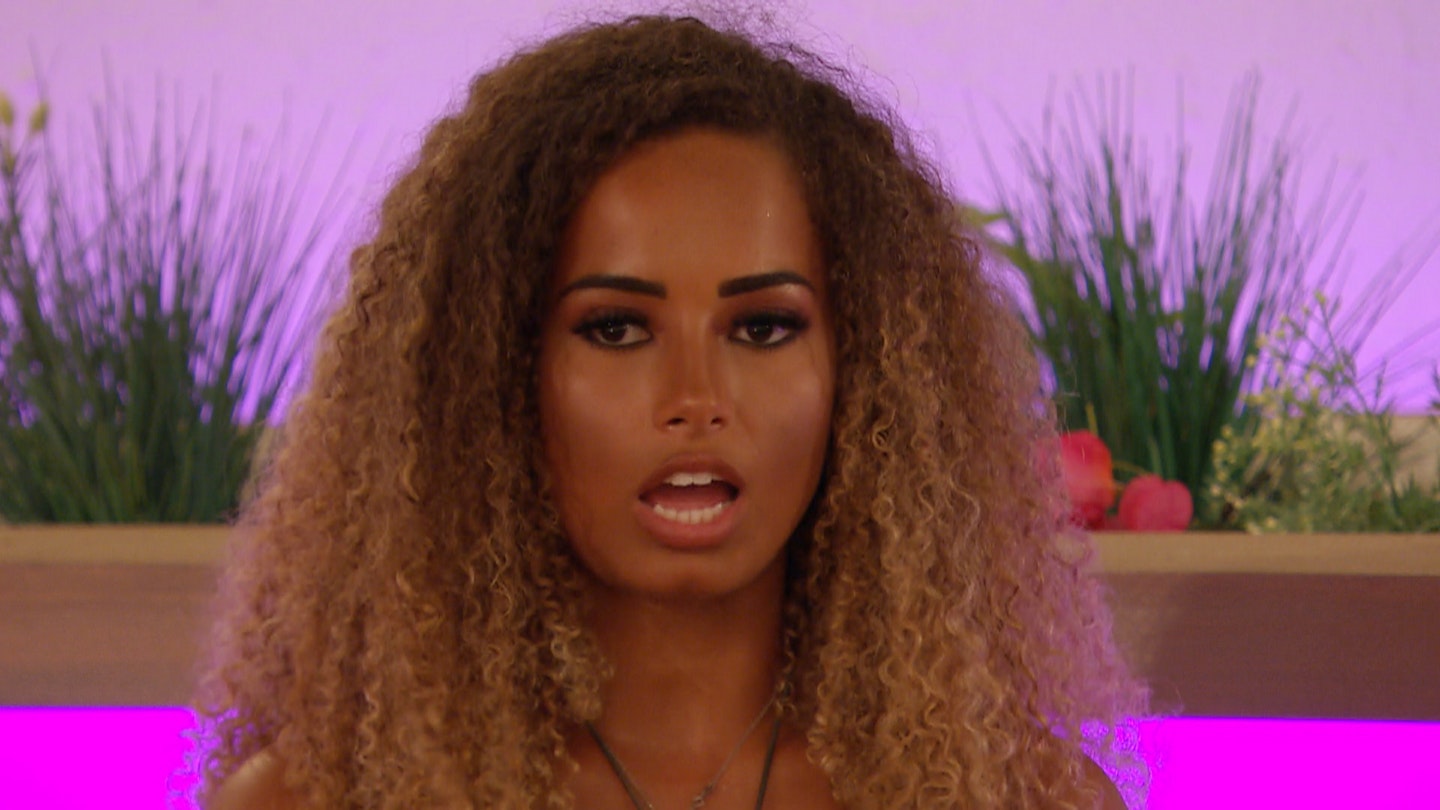 33 of 46
CREDIT: u00a9 ITV Pictures
MICHAEL TOLD AMBER TO "SIT DOWN
After admitting her feelings for him, Michael decided to end things with Amber completely, and left viewers fuming when he told the Geordie girl to "sit down", with many saying he spoke to her 'like a dog'.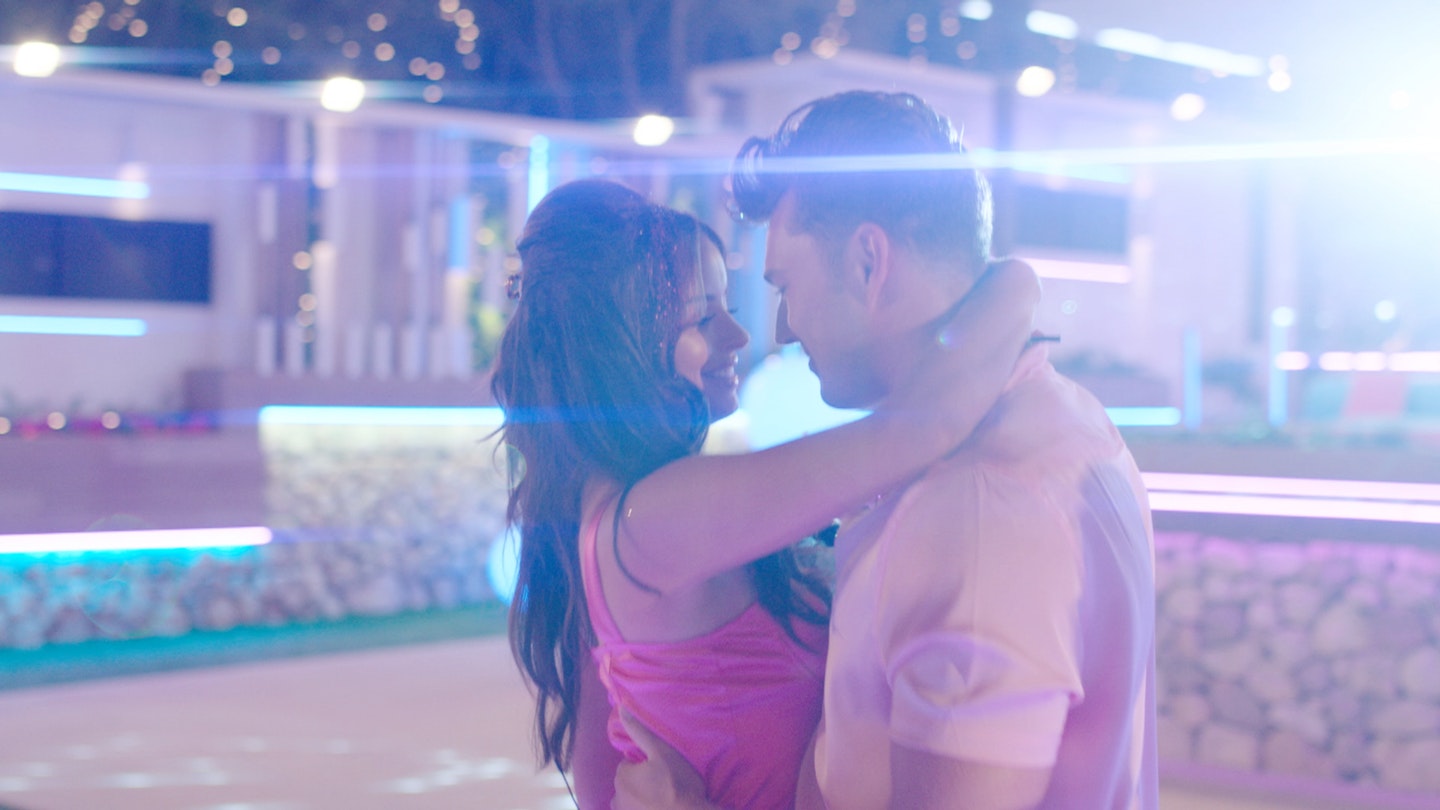 34 of 46
CREDIT: u00a9 ITV Pictures
CURTIS CHOSE MAURA OVER FRANCESCA
Despite being coupled up with Francesca, Curtis made it clear he was open to getting to know both her and Maura. After making his mind up, the ballroom dancer chose Maura, putting Francesca in the friend-zone.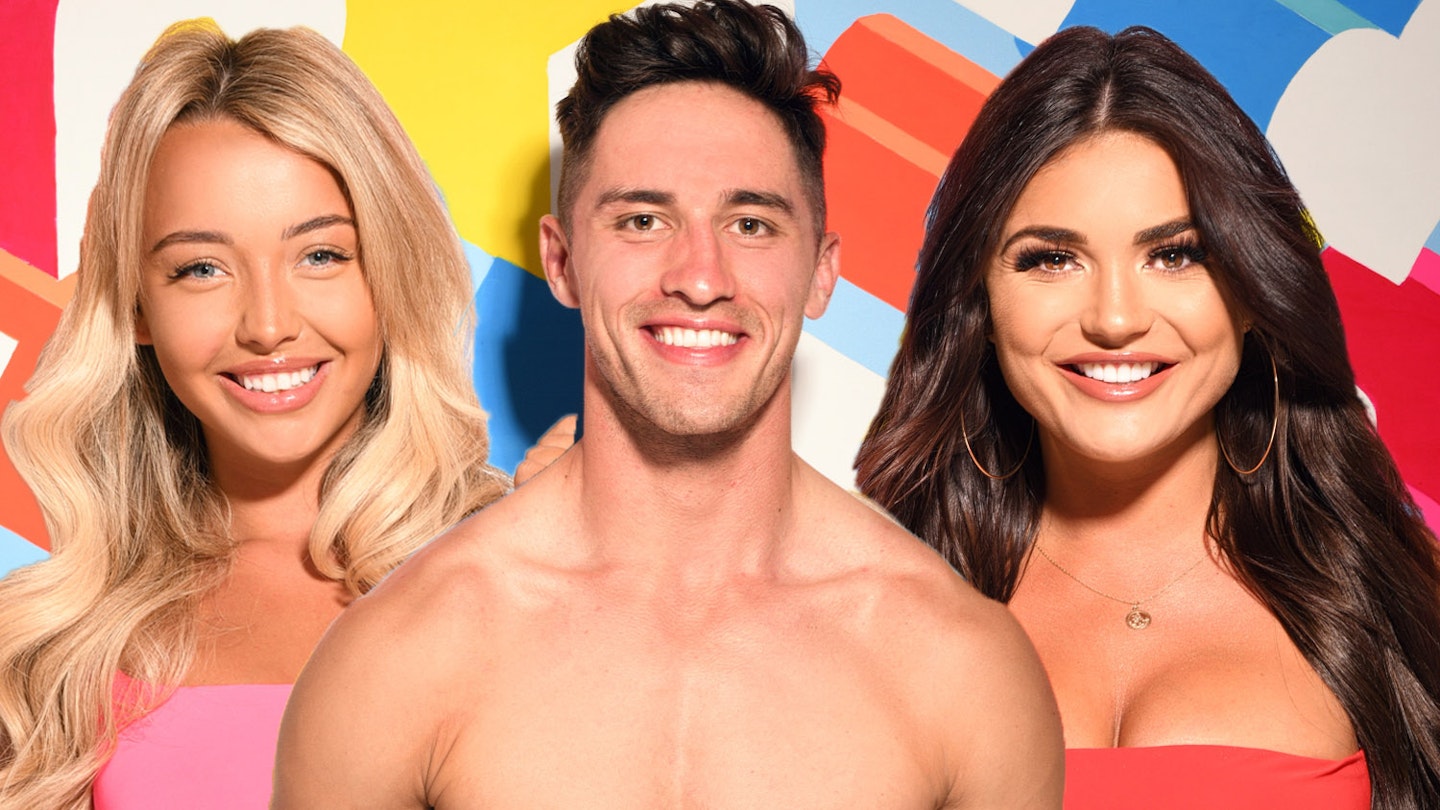 35 of 46
CREDIT: u00a9 ITV Pictures
HARLEY, GREG AND INDIA ENTERED THE VILLA
With just two weeks to go, Love Island bosses put three new bombshells into the villa to cause some drama, in the form of Harley Brash, Greg O'Shea and India Reynolds.
36 of 46
CREDIT: u00a9 ITV Pictures
MICHAEL TRIED TO WIN AMBER BACK
After Greg entered and cracked on with Amber, Michael decided to tell the Geordie girl that he did still have feelings for her, despite dumping her for Joanna earlier in the series.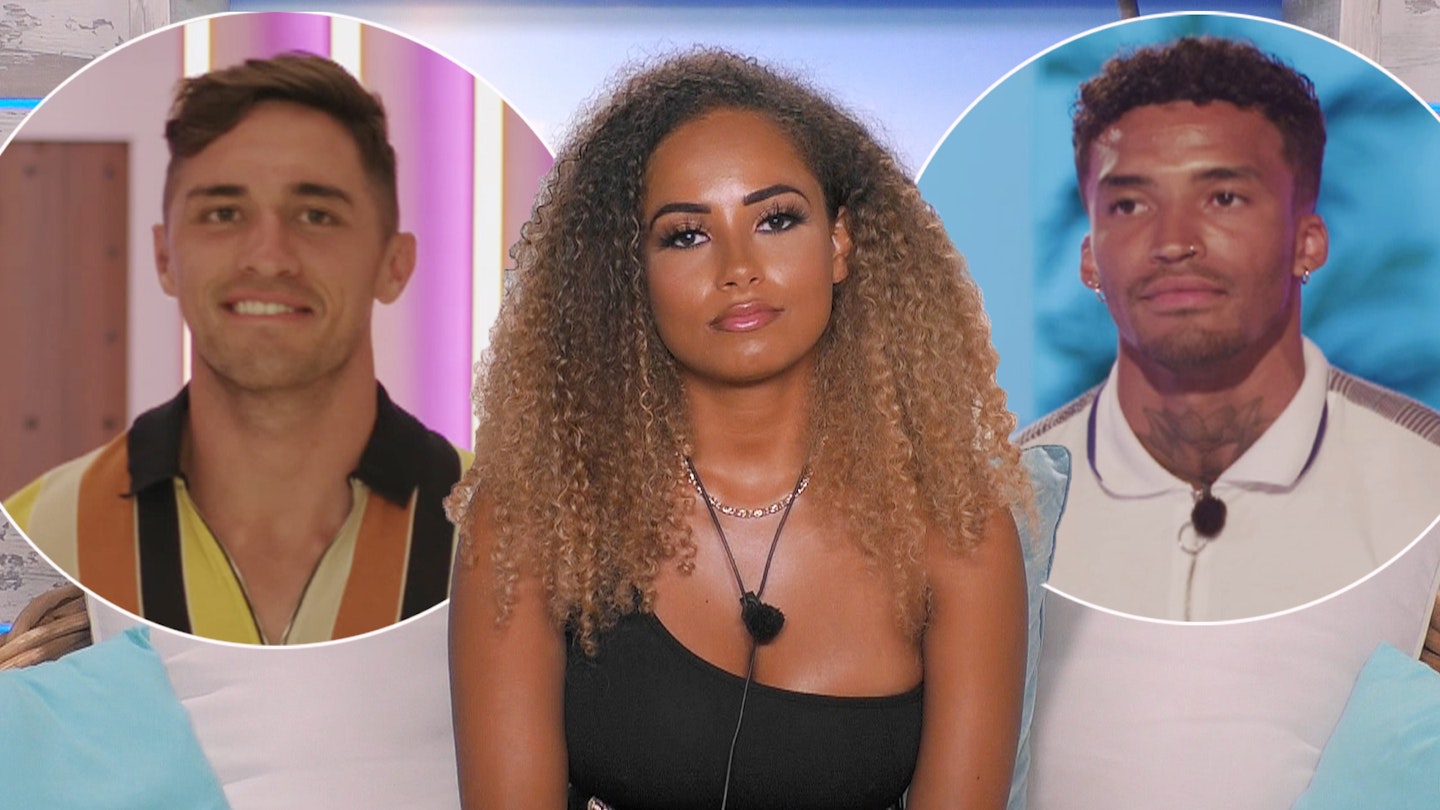 37 of 46
CREDIT: u00a9 ITV Pictures
AMBER COUPLED UP WITH GREG INSTEAD OF MICHAEL
Admitting it was the 'toughest decision' of her time in the villa, Amber chose to couple up with new boy Greg, instead of giving Michael another chance.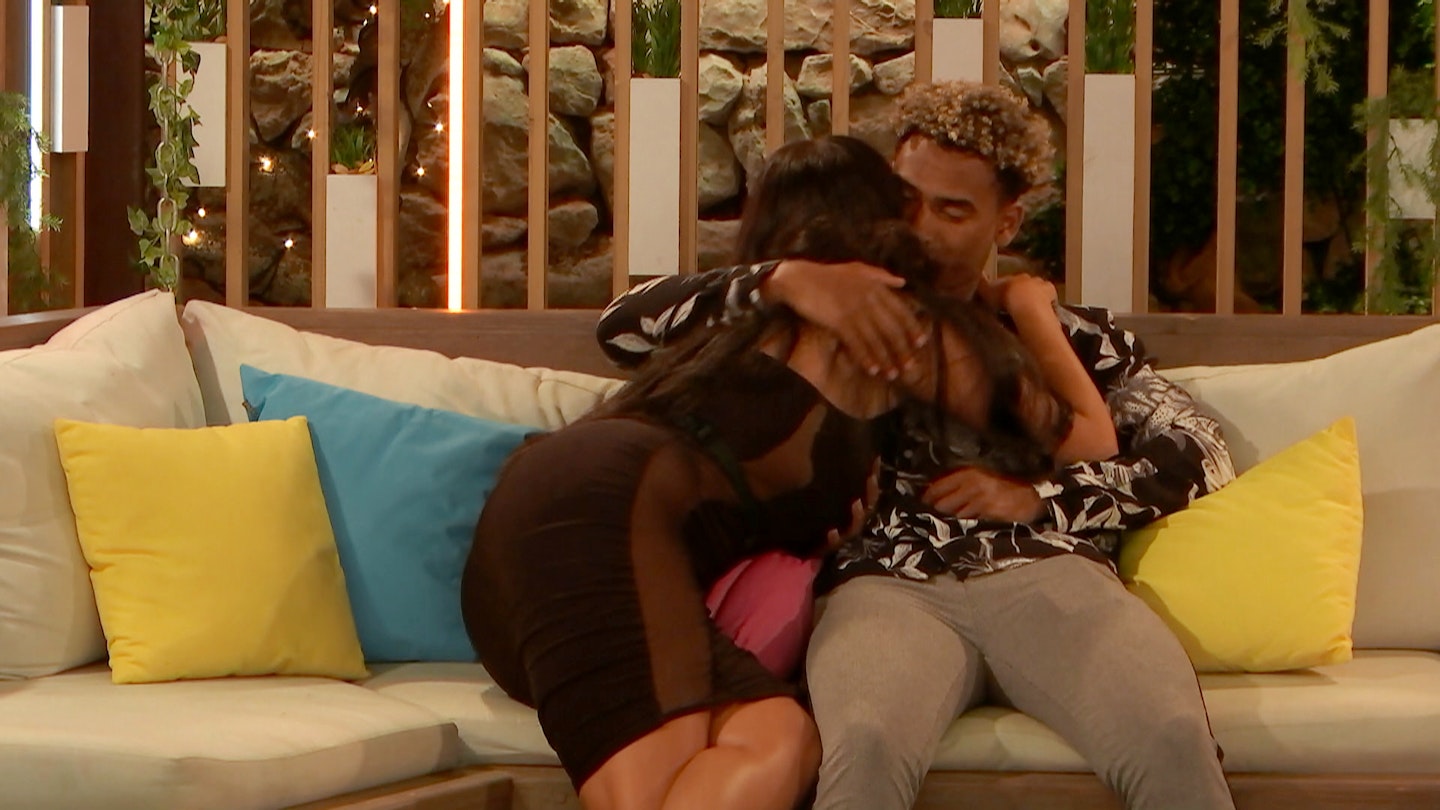 38 of 46
CREDIT: u00a9 ITV Pictures
ANNA AND JORDAN WENT OFFICIAL
Anna and Jordan were the second couple of the series to make things official! Jordan asked Anna to be his girlfriend in a cute little scene, which resulted in all of the Islanders celebrating by jumping into the pool!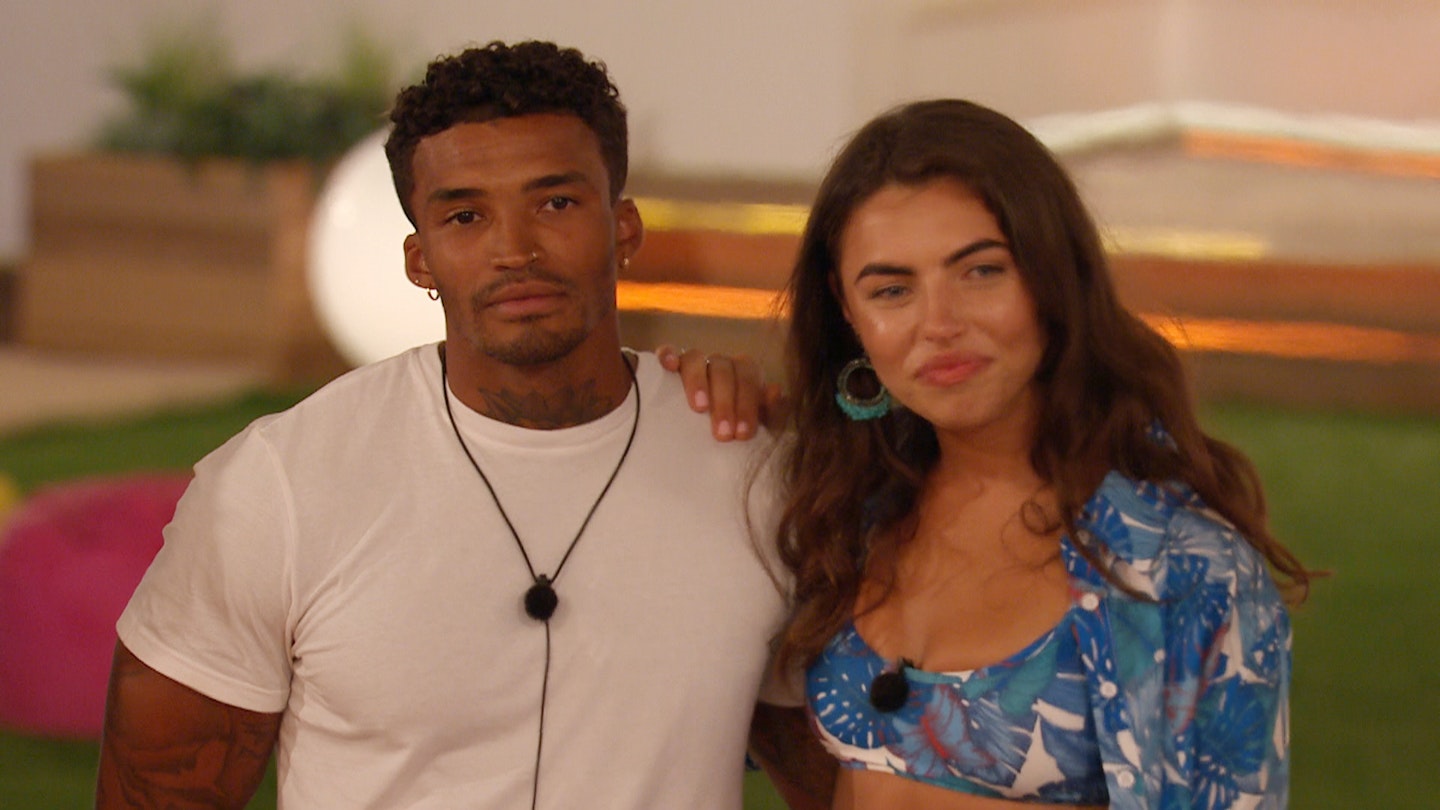 39 of 46
CREDIT: u00a9 ITV Pictures
MICHAEL AND FRANCESCA WERE DUMPED
After being pied by Amber, Michael was put into a friendship couple with Francesca, with the pair finding themselves in the bottom three after a public vote.Their fellow Islanders chose to save Anna and Jordan, and Harley and Chris, in turn sending home Michael and Francesca.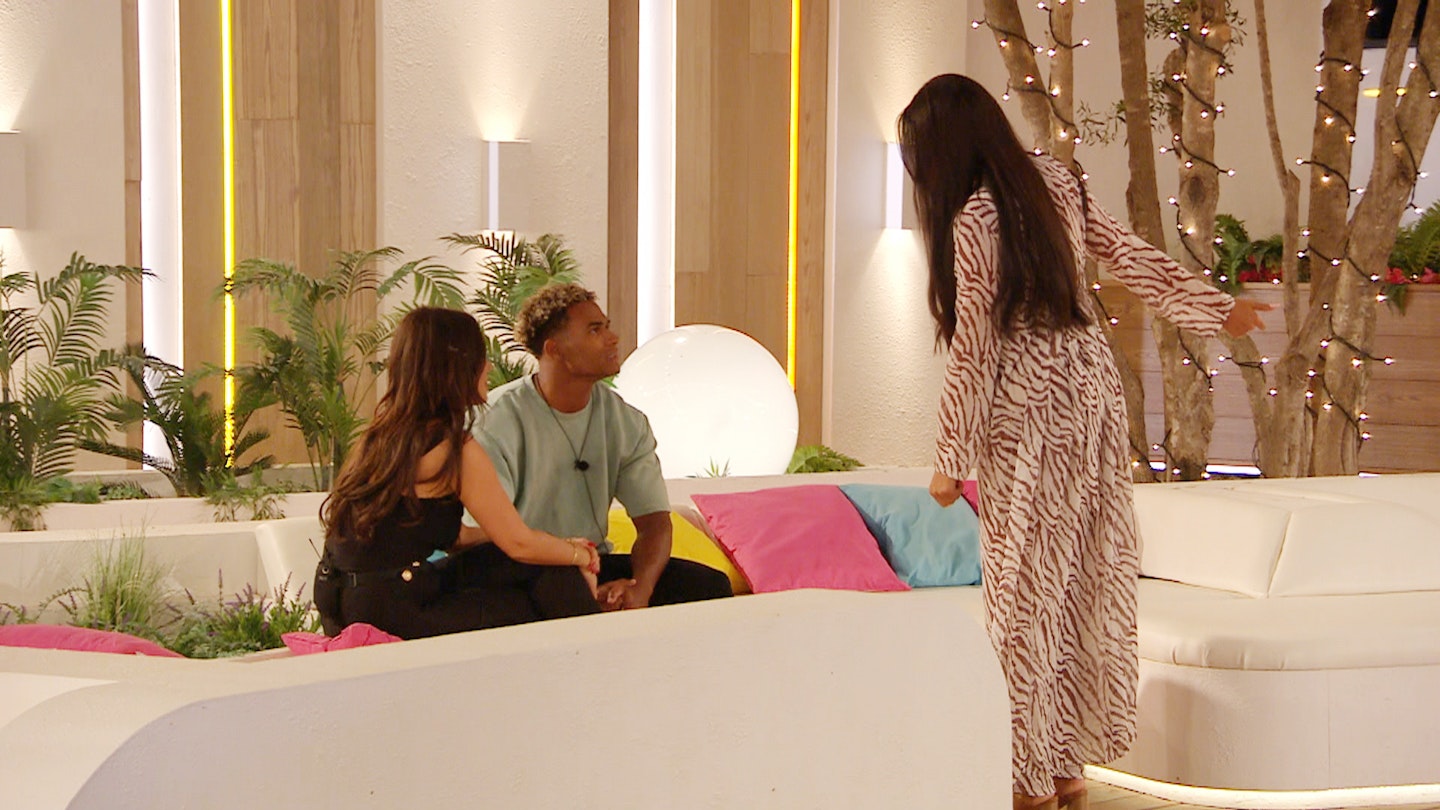 40 of 46
CREDIT: u00a9 ITV Pictures
JORDAN'S HEAD WAS TURNED BY INDIA
Despite asking Anna to be his girlfriend just days earlier, Jordan shocked the villa when he pulled India for a chat to express his feelings for her.Of course, this didn't go down well with Anna, who vented her anger at the model and later split with him.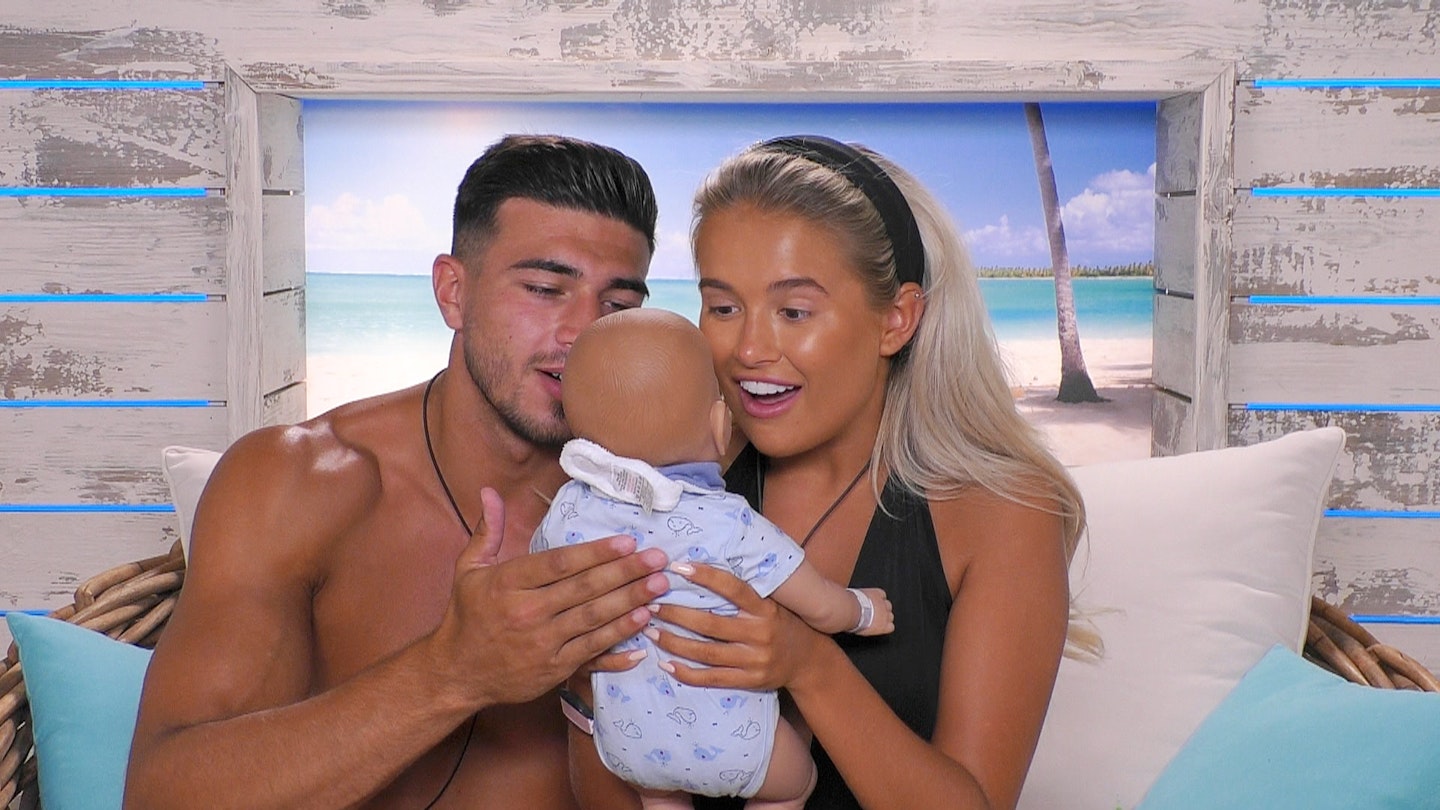 41 of 46
CREDIT: u00a9 ITV Pictures
THE BABY CHALLENGE RETURNED
The iconic baby challenge returned, with this year's Islanders giving their little babies some very odd names. Whilst most of the Islanders loved their little ones, Anna refused to look after her baby, admitting Jordan is a 'single dad'.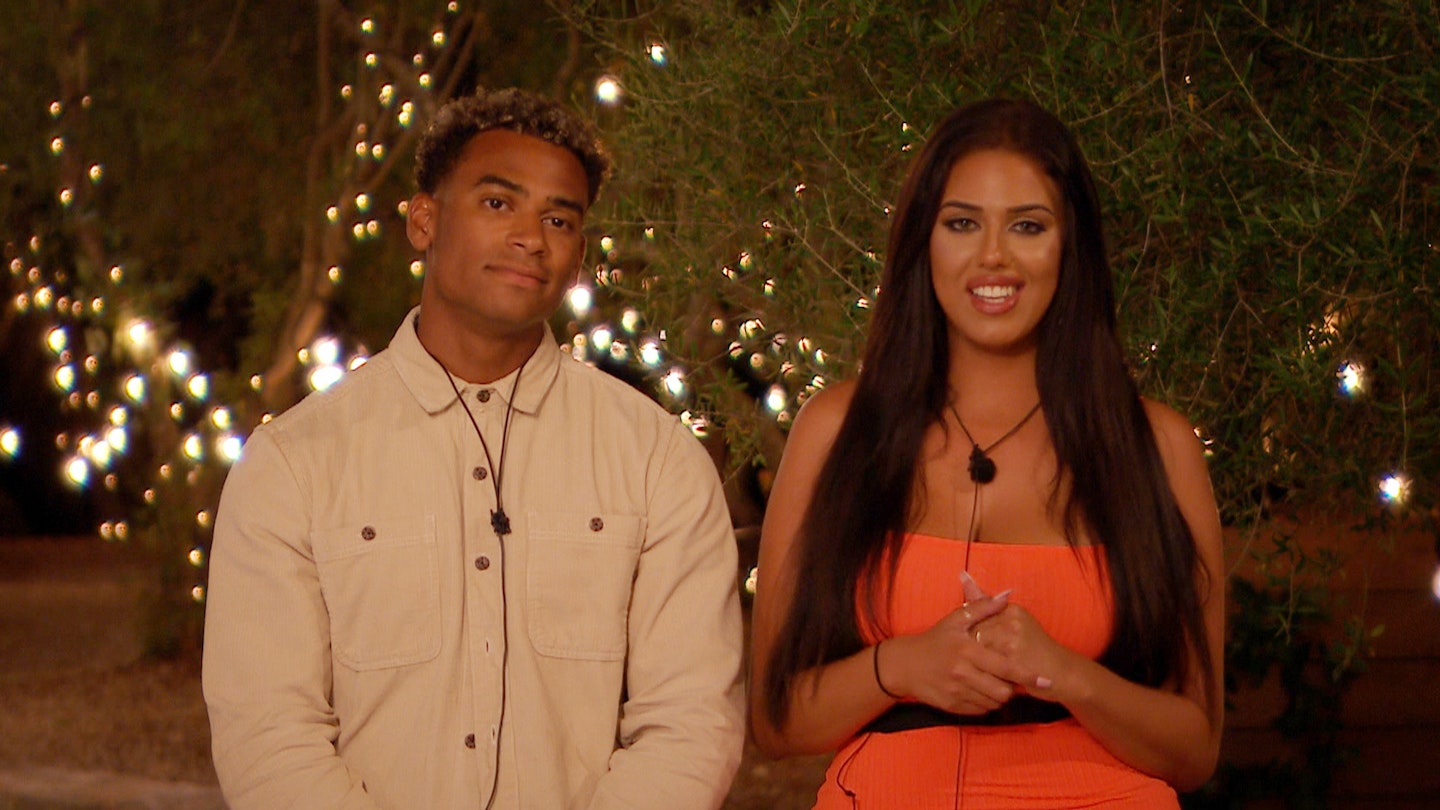 42 of 46
CREDIT: u00a9 ITV Pictures
JORDAN AND ANNA WERE DUMPED
After splitting in the villa, Jordan and Anna were dumped from the Island, with their exit interview incredibly awkward!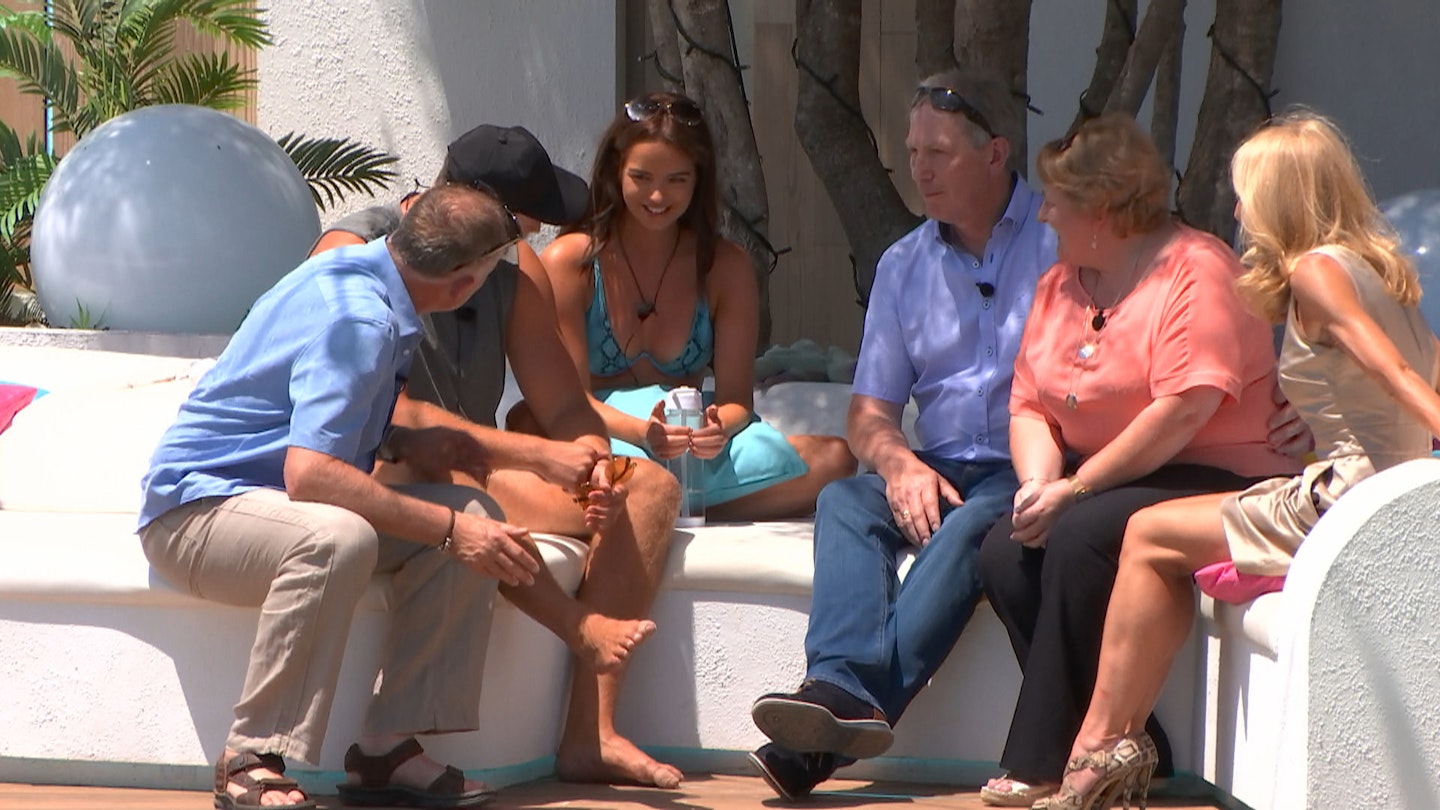 43 of 46
CREDIT: u00a9 ITV Pictures
THE PARENTS ARRIVED
Just days before the final, the Islanders' parents arrived into the villa! Although Curtis' mum couldn't get Maura's name right, all of the parents seemed to get on well with the Islanders, with Greg's mum even giving Amber a lucky charm!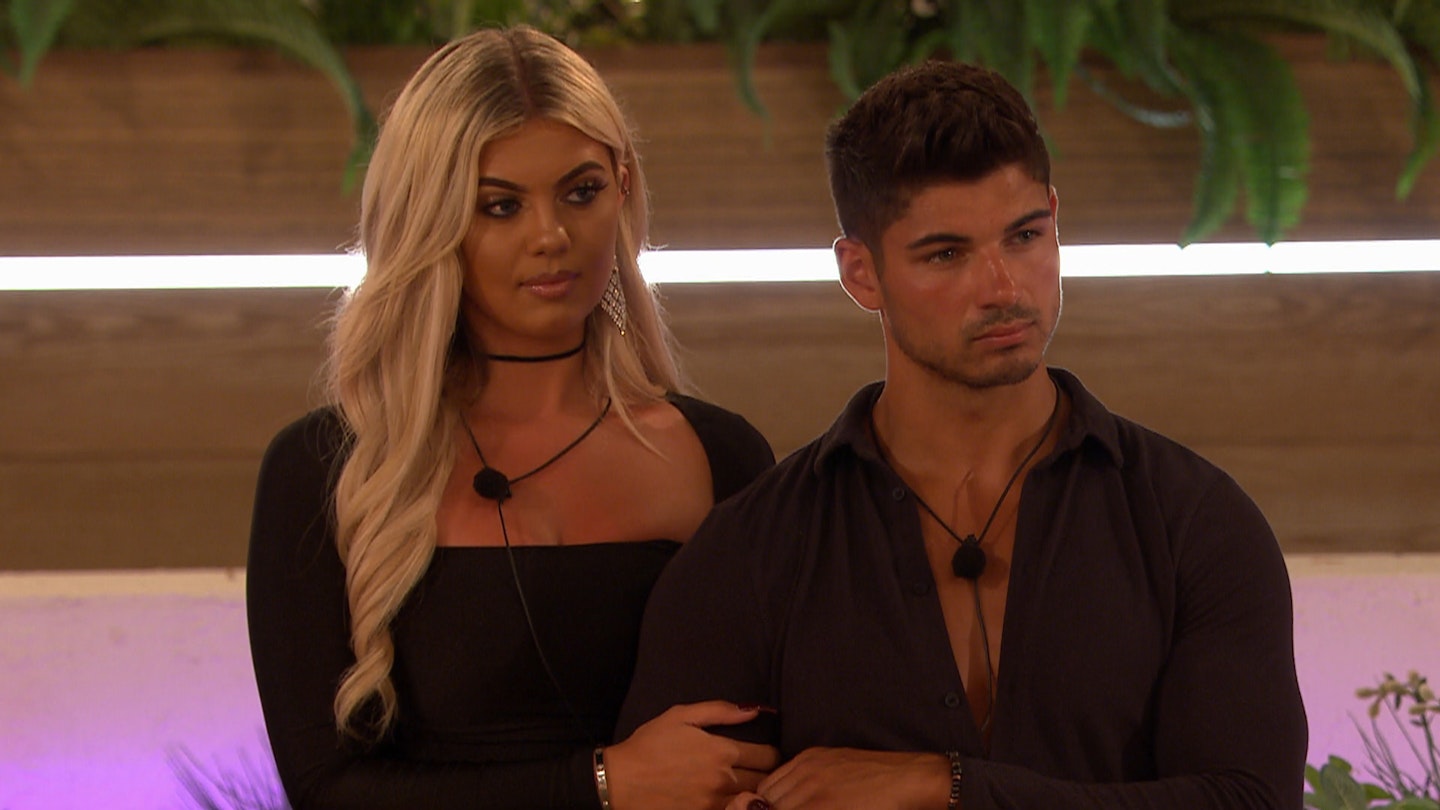 44 of 46
CREDIT: u00a9 ITV Pictures
BELLE AND ANTON MISSED OUT ON A PLACE IN THE FINAL
Anton and Belle were voted out just one day before the big final, after they received the lowest votes from the public.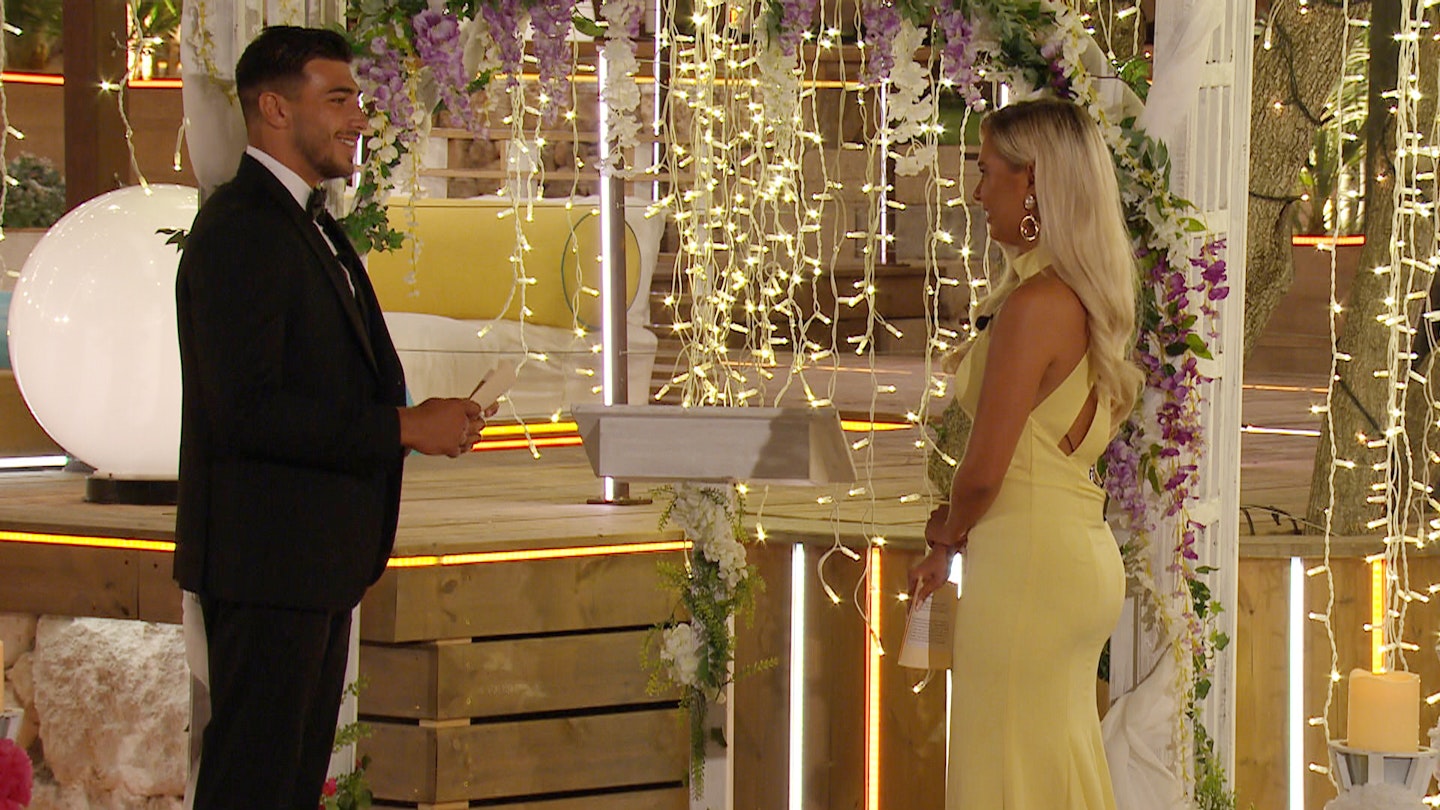 45 of 46
CREDIT: u00a9 ITV Pictures
THE DECLARATIONS OF LOVE
The final four couples were given the chance to tell their partner exactly how they feel in the final, during the Love Island Summer Ball.All of the speeches were amazing, but we have to say Irish hunk Greg O'Shea stole our hearts with THAT poem!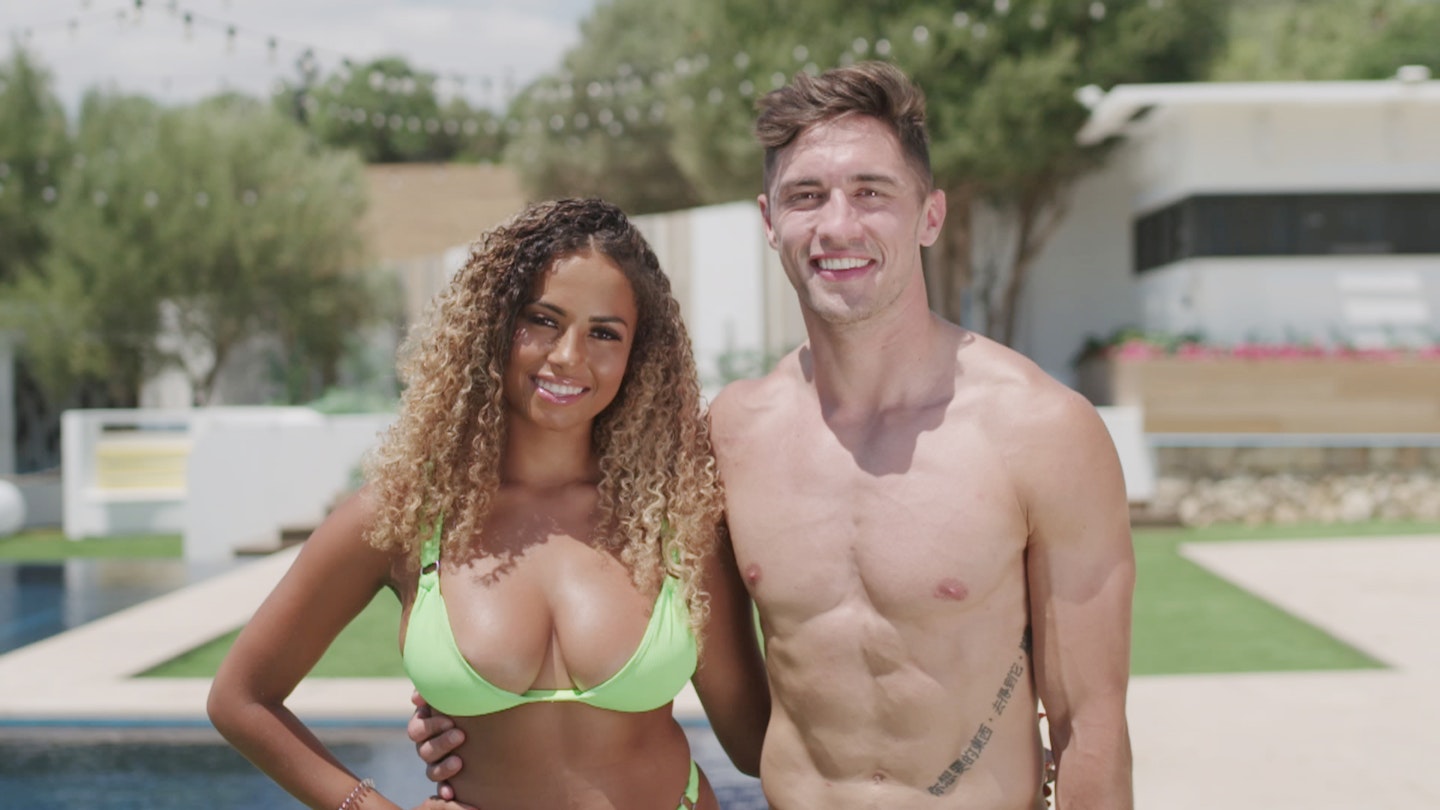 46 of 46
CREDIT: u00a9 ITV Pictures
AMBER AND GREG WON LOVE ISLAND 2019
Despite only knowing each other for two weeks, Amber and Greg were crowned the winners of Love Island 2019, ahead of Molly-Mae and Tommy, Maura and Curtis, and India and Ovie.
Looking for a date? Why not give new dating site Coupling Up a go and say hello to date night quicker than you thought!
Watch heat's Love Island: Under The Duvet every Thursday evening on our YouTube channel.
If you're a sucker for the Spice Girls and love a bit of One Direction, you need heat Radio in your life. We're online at heatradio.com. You can still get us on the free app on your Android, iPhone or tablet. Tune in on Freeview channel 716 on the telly or get us on your smart speaker by asking it to "play heat radio."