Love Island finally returned to our screens last night after what feels like forever as viewers were introduced to a new batch of sexy singletons who paired up in series seven's first recoupling.
One of the newbie Islanders was Brad McLelland, a 26-year-old labourer from Northumberland, who chose to couple up with Faye Winter.
But while he's now looking for love in the villa, it's come to light that Brad has a secret connection to an Islander of yesteryear… none other than 2019 winner Amber Gill.
Both Amber and Brad hail from the North East and it seems their paths have crossed before as the Geordie lass revealed he's previously romanced one of her pals.
Taking to Twitter, Amber rather cryptically told fans, "Brad was speaking to one of my friends at some point. But let's keep that between me [and] you 🥰 🤍 love u bye #Love Island."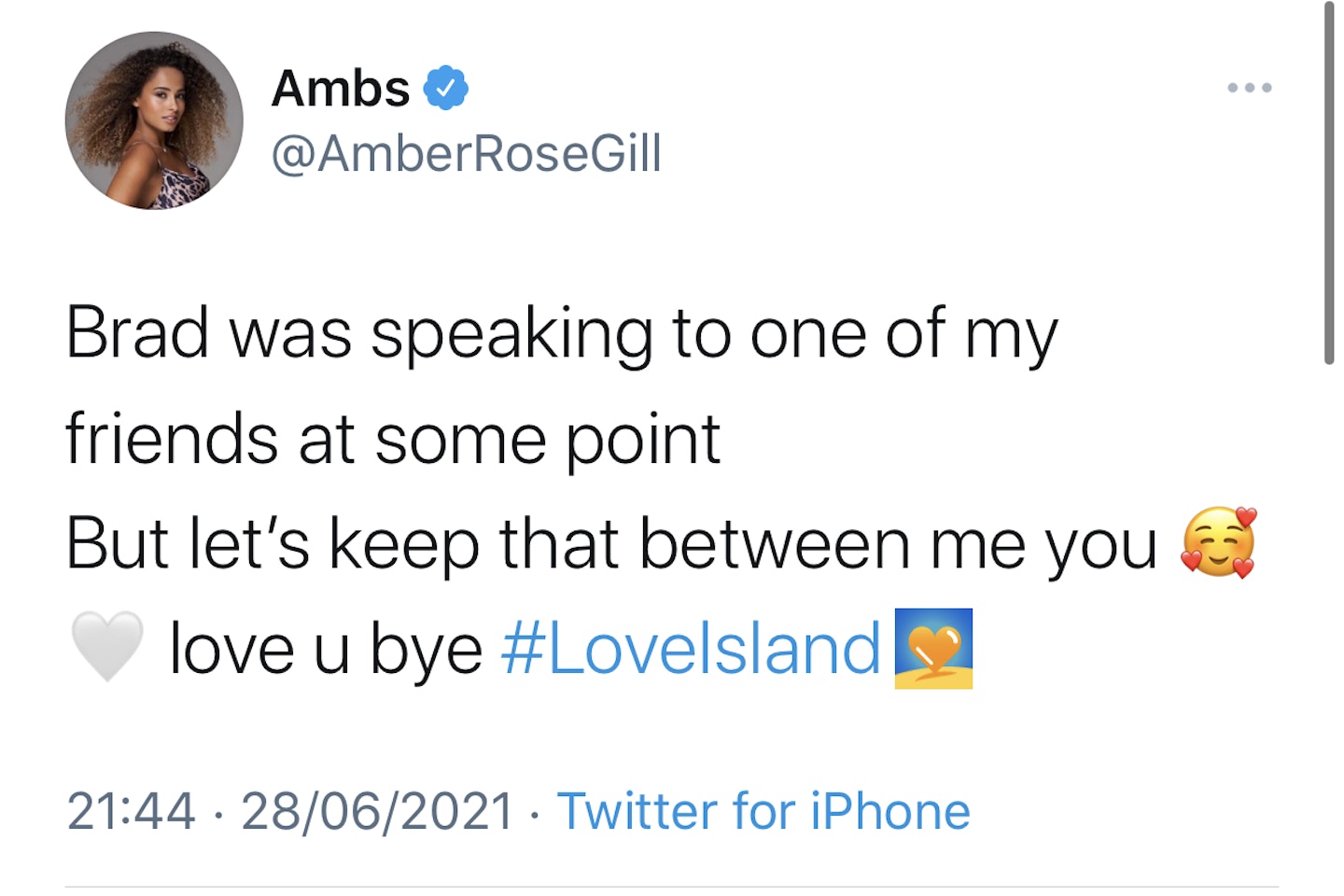 However, Amber appeared to regret spilling the tea and she deleted her original tweet and added, "I forgot myself for a second there. Lemme just get rid of that."
Right, we're going to need an explanation ASAP.
CHECK OUT how to follow the Love Island cast on Instagram, TikTok and YouTube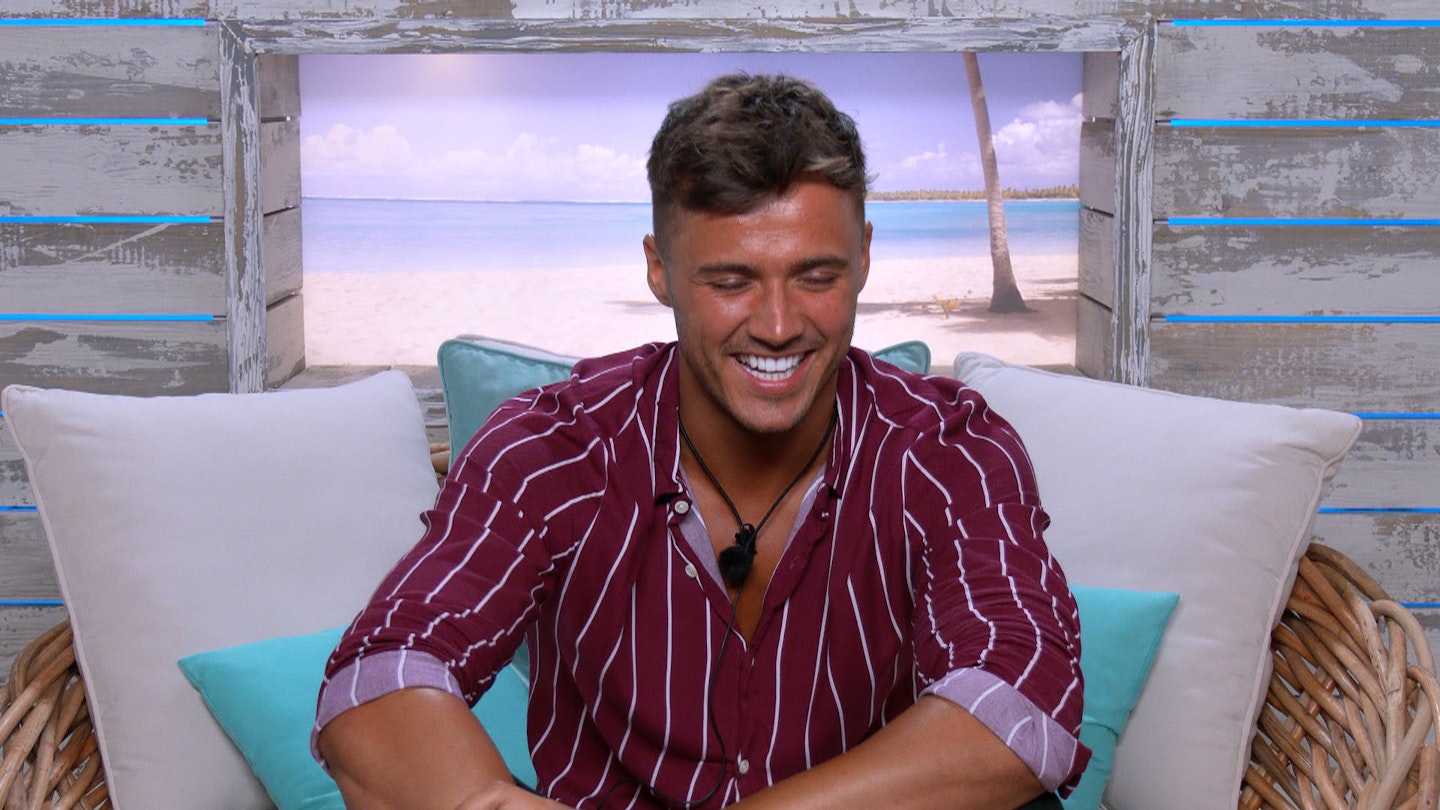 Meanwhile, Brad took part in the first snog of the series during the opening episode as he and Faye were challenged to lock lips during an icebreaker task.
"Decent kiss," he said of the pash before adding, "It went on a bit too long, I think."
WATCH 'I'm pregnant or we've split': Luke T and Siânnise talk rumours & Love After Love Island
Look! More news!
Love Island's Aaron Francis gets REAL about his stretch marks
Love Island 2020's richest stars revealed - and it'll surprise you
But despite being coupled up with, and kissing Faye, Brad also admitted he had his eye on former glamour model Shannon Singh.
One person who might not be happy about that though – other than Aaron Francis, that is – is Brad's nana Joyce, who admitted that the idea of her grandson coupling up with Shannon is "terrifying".
Joyce, who has raised Brad since he was five, told the Mirror, "She says she wants sex eight times a day. I hope he doesn't end up with her or that back bedroom will be ruined. I'd need the telly on full blast all day."