Love Island's Faye Winterdeserves to the win the entire show. Yep, the whole damn thing. Just give Devon's resident diva the 50k and be done with it.
From her sassy one-liners to the way she makes herself the centre of every storyline, we are simply ob-sessed. Listen, it's Faye's Island and everyone else is just living on it.
The emerging star of Faye's Island, however, is her overzealous brown lippy which is quite frankly a work of art. The dark liner seemingly gets more exaggerated during periods of heartache (see: the arrival of the Casa Amor postcard) and it's almost so bad, it's actually really good.
Despite Twitter users begging producers to confiscate Faye's lipstick (lol) we believe that instead of it being a nod to a 90's trend, it's actually a visual cue to the outside world on how ✨chaotic✨ she is feeling.
Don't believe us? Scroll down for the proof, people!
Episode 1 - Faye keeps it natural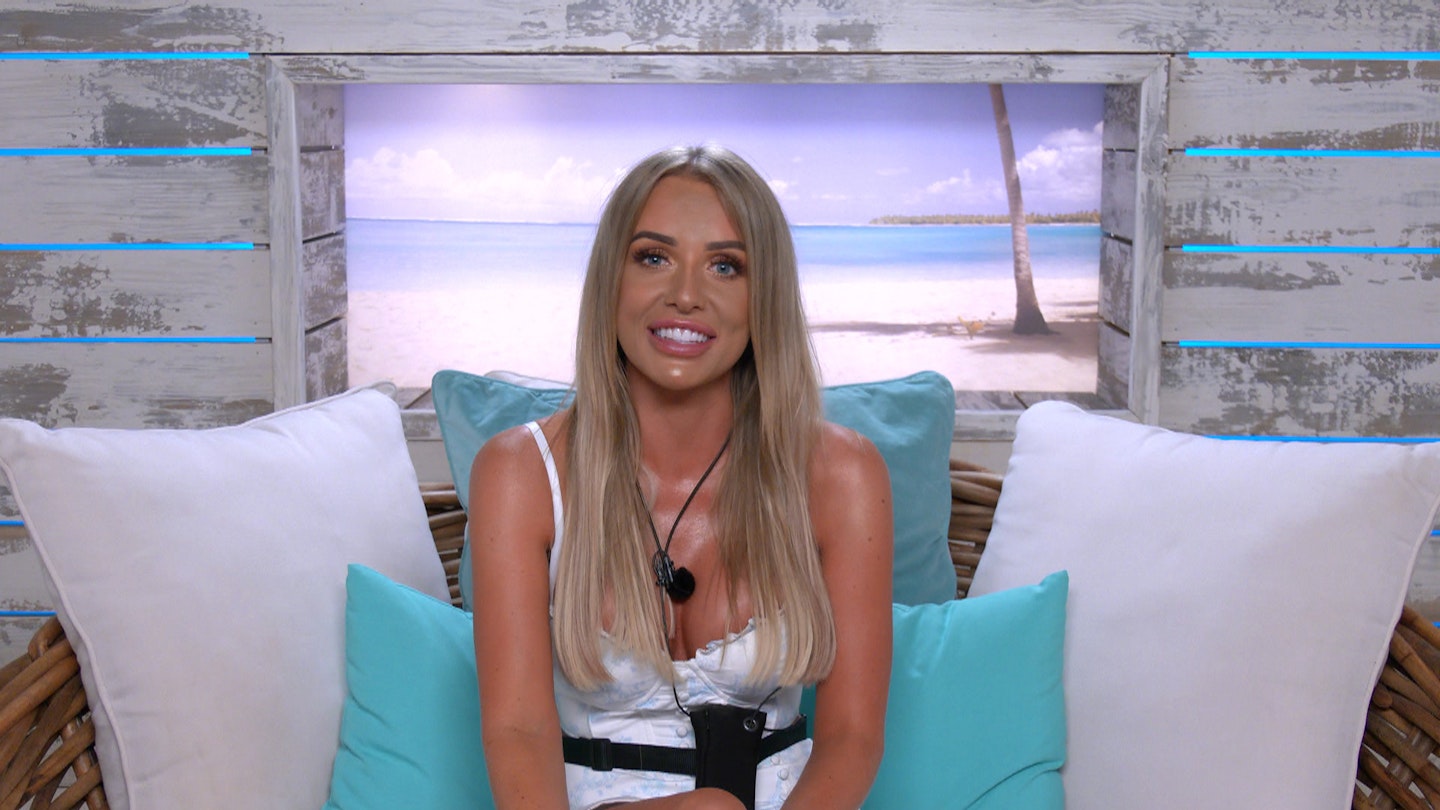 Faye Winter enters the villa full of energy and vigour. 'Will I find love?' she naively thinks whilst opting for a pinky-nude lipstick. Everything is great with the world.
Brown lipstick rating - 0/10
Episode 5 - Faye's love life is heating up (and so is her lipstick)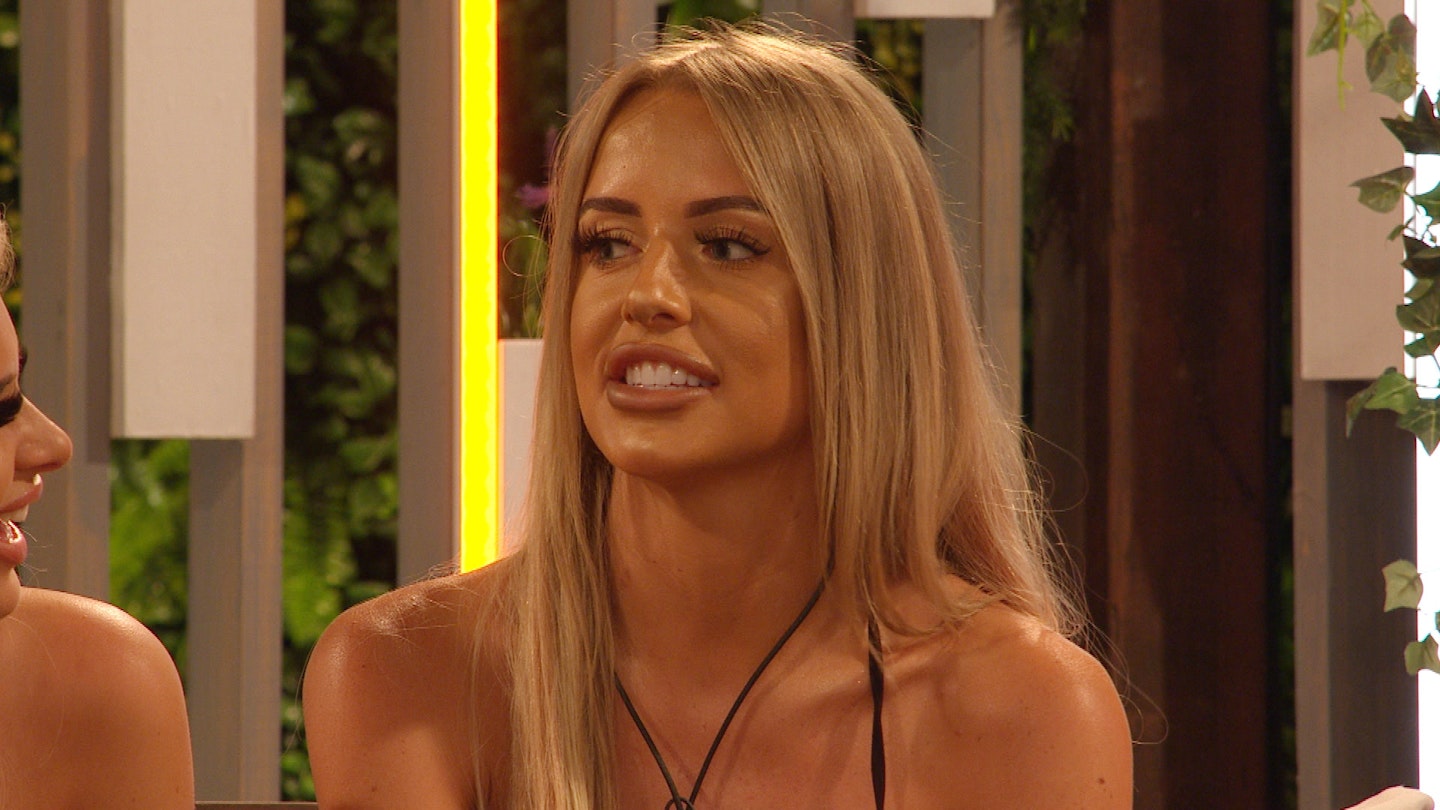 Faye is fed up with Brad McCelland (/can't understand a word he says) and decides to couple up with charming WelshmanLiam Reardon. All of this drama, dates and dares has left Faye reaching for a subtle brown lipstick. A sign of things to come.
Brown lipstick rating - 4/10
Episode 12 - Faye meets Teddy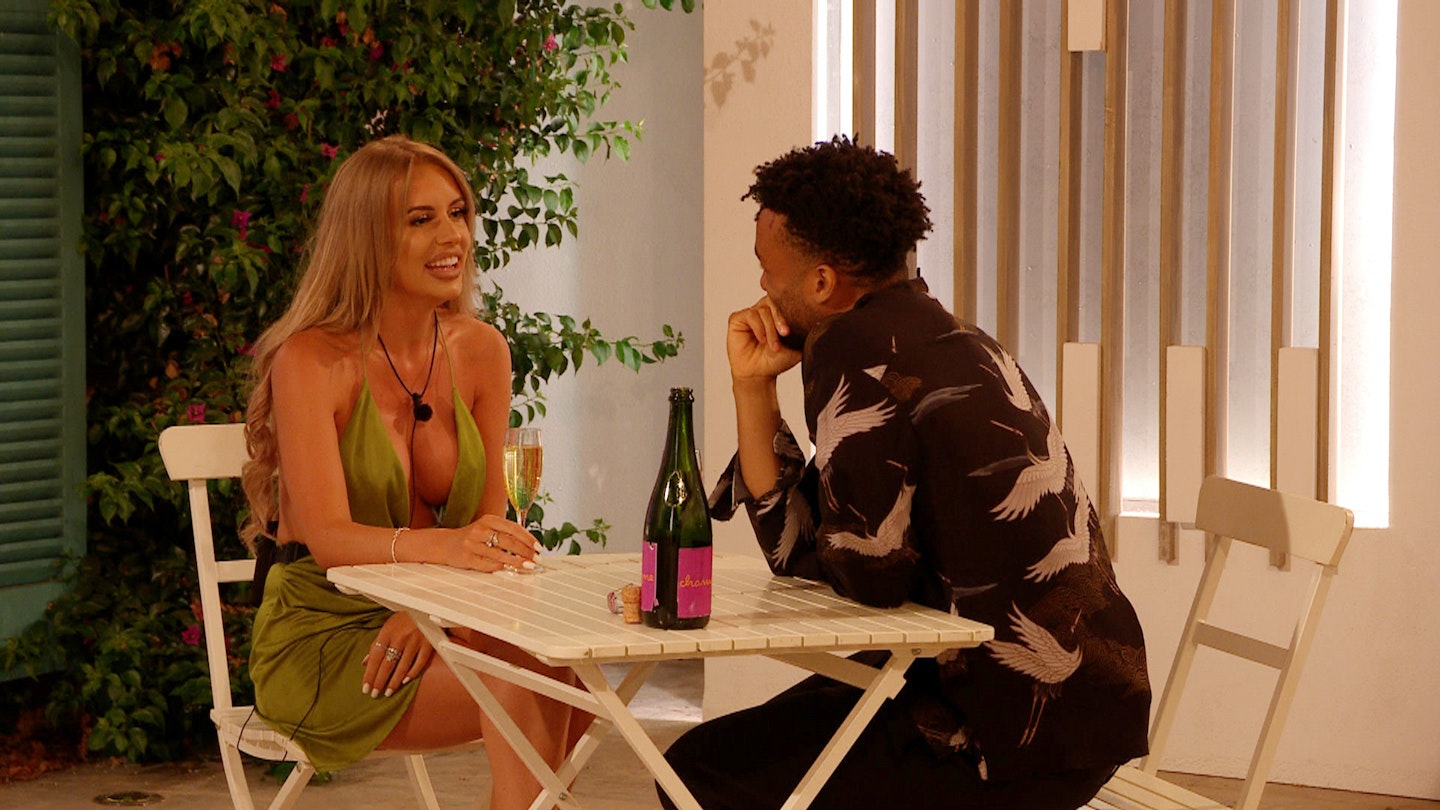 Teddy enters the villa and dates four girls including our Faye. They hit it off instantly and it seems like Teddy could be the yin to Faye's yang.
Brown lipstick rating - 4/10
Episode 14 - Will Teddy pick Faye?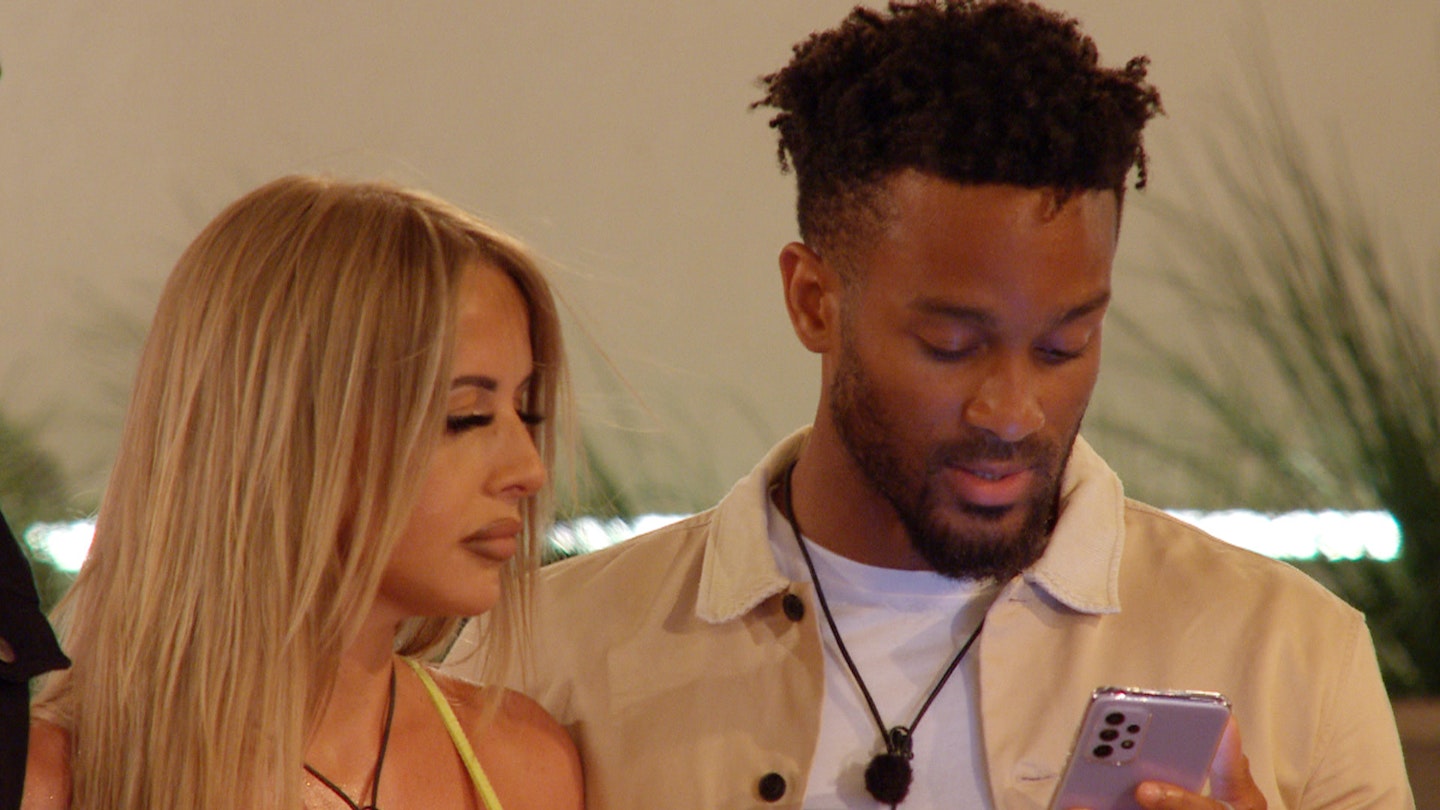 There's nothing like a recoupling to up the emotions in the villa and the proof is on Faye's lips. Teddy has to choose between Faye and Rachel Finni (nail-biting stuff!) and decides to choose the former thanks to their 'naughty tension'. Oo-er. Faye knew her time in the villa could be over so naturally upped the ante on her liner game.
Brown lipstick rating - 7/10
Episode 15 - Faye is not bothered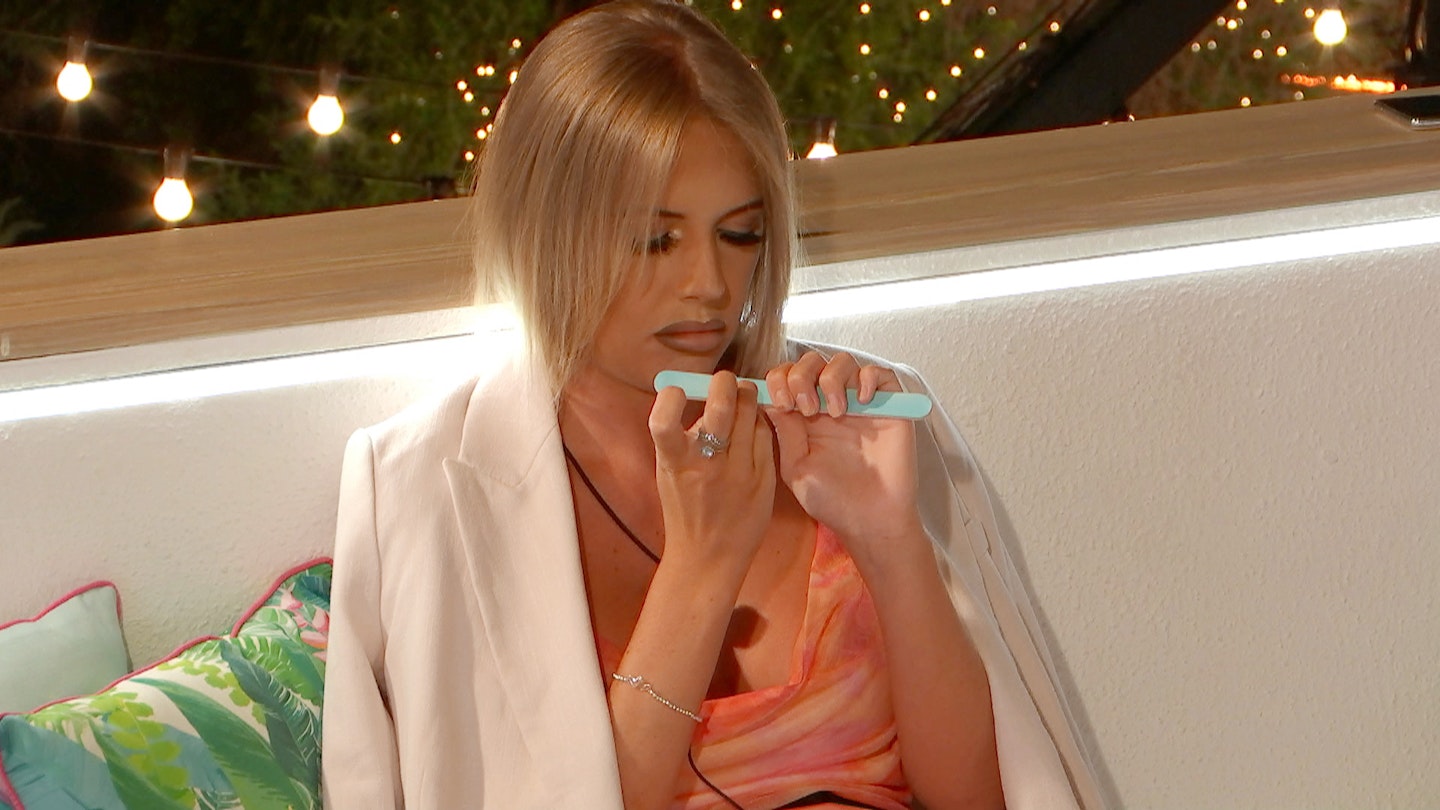 Bombshell AJ Bunkerenters the villa and instead of shrieking from the balcony, Faye did what Faye does best - she donned her deepest, darkest lippy and acted like she was totally not arsed. Bow down to your Queen.
Brown lipstick rating - 8/10
Episode 22 - Faye's ready to face the public vote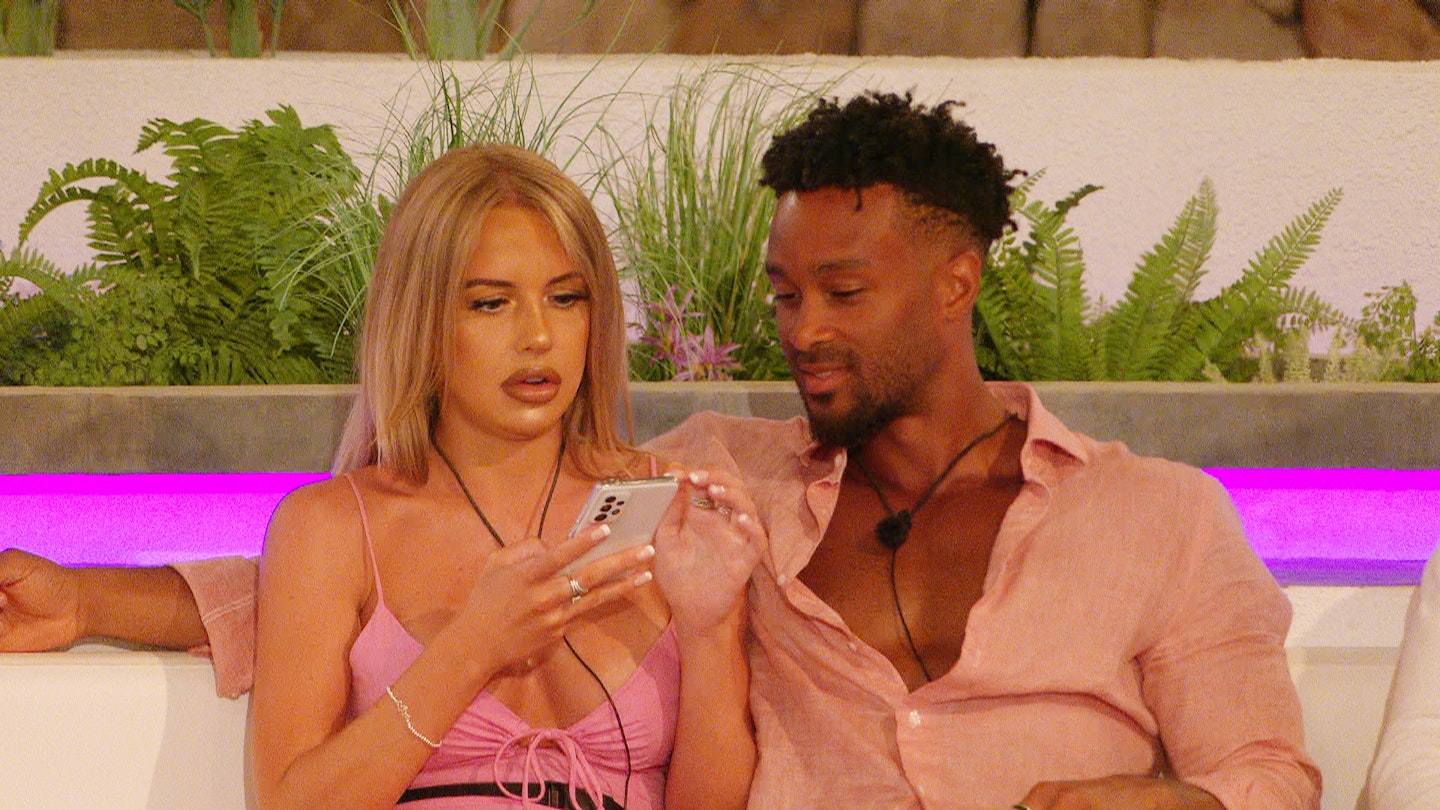 Faye is happy with Teddy and things are going well. They've just been on a cute bicycle date (#goals) and are fast becoming our favourite couple. However, it's public vote time which is always nerve-wracking stuff - especially when you've put yourself slap-bang in the middle of every drama so far.
Brown lipstick rating - 7/10
Episode 28 - Faye receives THAT postcard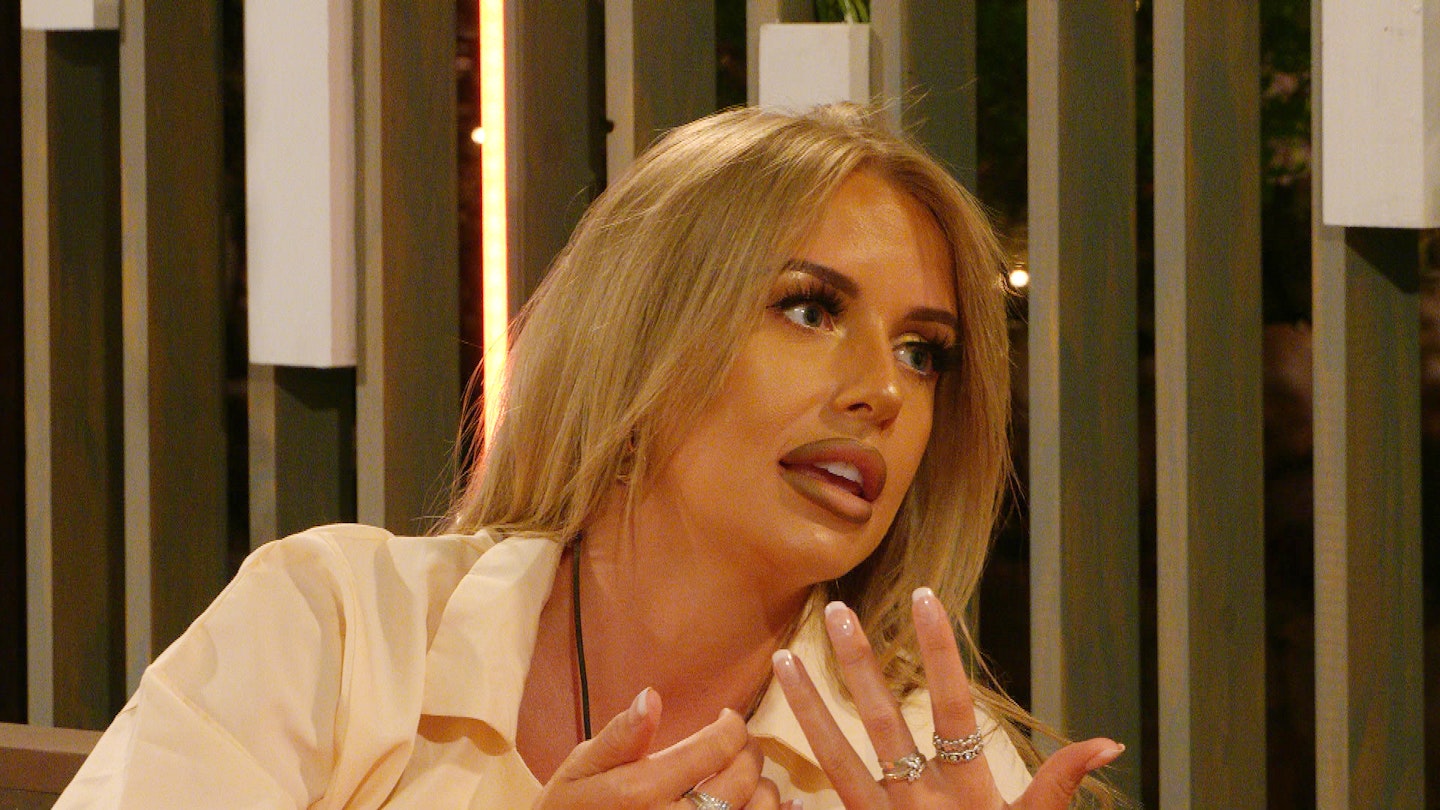 Faye receives THAT Casa Amor postcard of Teddy smooching newcomer Clarisse and now she means business. In Faye speak, that means going wild with a brown lip liner pencil and proving she doesn't need no man! Nuh-huh, honey. Kylie Jenner will be shaking.
Brown lipstick rating - 9/10
Episode 29 - Faye's epic showdown with Teddy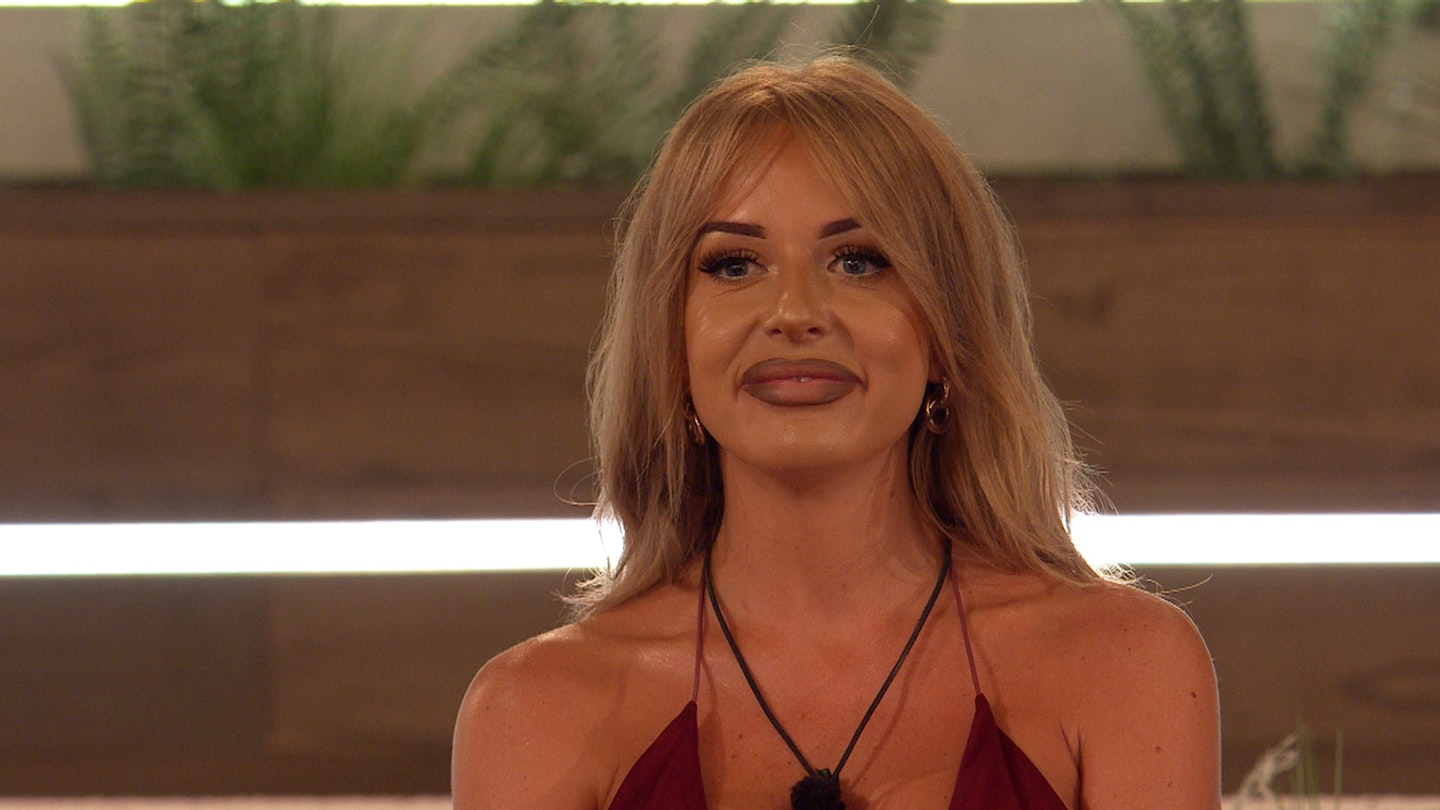 Does Teddy think he can do Faye over? Ha! She's seen the receipts babe, you wait until he walks in and sees Faye proud as punch, arm in arm with Casa Amor's Sam! Her lipstick and liner combo at this point is legendary. Iconic. She literally cannot even be bothered to blend. Hang this in the Lourve and be done with it, tbqh.
Brown lipstick rating - 10/10
Episode 30 - Teddy is back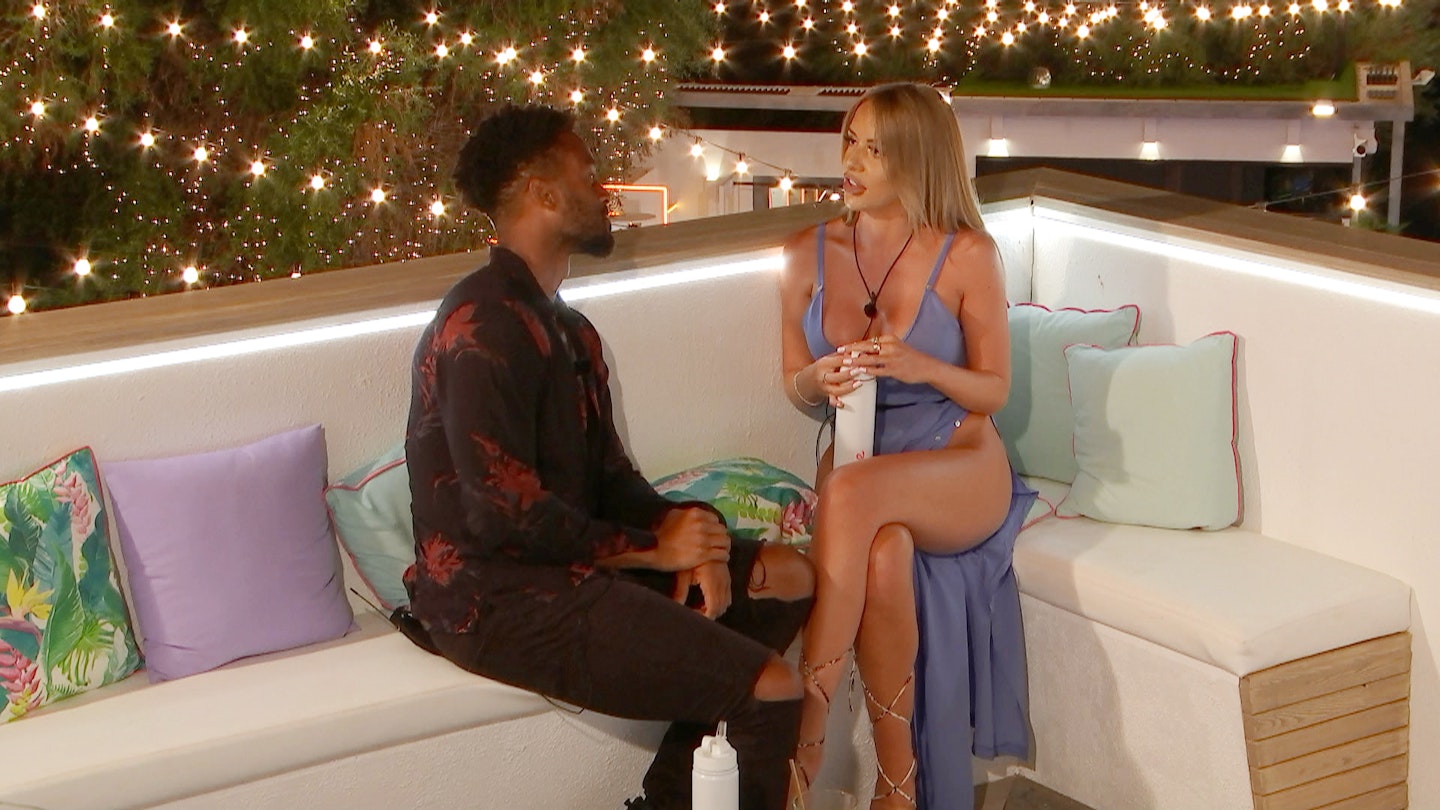 Faye's tough-girl exterior starts to waver as she realises that the postcard was an (awful) ploy from the producers. Her brown lipstick is still there (Faye's not the same girl as she was in episode 1 after all) but she's toned it down since Casa Amor. Nature is healing. Our favourite couple is back!
Brown lipstick rating - 6/10
SHOP: the best brown lipsticks to channel your inner Faye Winter
Read more on heat:
Here's where you can shop Love Islander Millie Court's Sagittarius necklace
ZaraLena Jackson talks alopecia, vampire facials and the best piece of advice she's ever been given
So, what lipstick does Faye Winter actually use?
Okay, so we currently don't have the exact lipstick and liner combo deats, but we definitely have a few strong possibilities for Faye's iconic lip look.
First up, is Doll Beauty. Faye was spotted holding the iconic Doll Beauty highlighter palette in an earlier episode and it's very possible she is a die-hard DB fan. We mean, if it's good enough for Khloe Kardashian...
The next obvious choice is Mac, especially for the dark lipstick and liner combo seen during Casa Amor. We reckon it's a toss-up between Whirl and Antique Velvet.