Fans have been EAGERLY anticipating the 'mean tweets challenge' this year, and rest assured, the Love Island producer Gods have answered our prayers.
Although this season of Love Island has provided us with iconic characters (all hail Ekin Su) and hours' worth of drama, it's been noted that it is just missing one thing – THE CHALLENGES.
But luckily, a Love Island fan page announced on Instagram last night, that is has been CONFIRMED our screens will soon be blessed with the 'mean tweets challenge' that never fails to impress.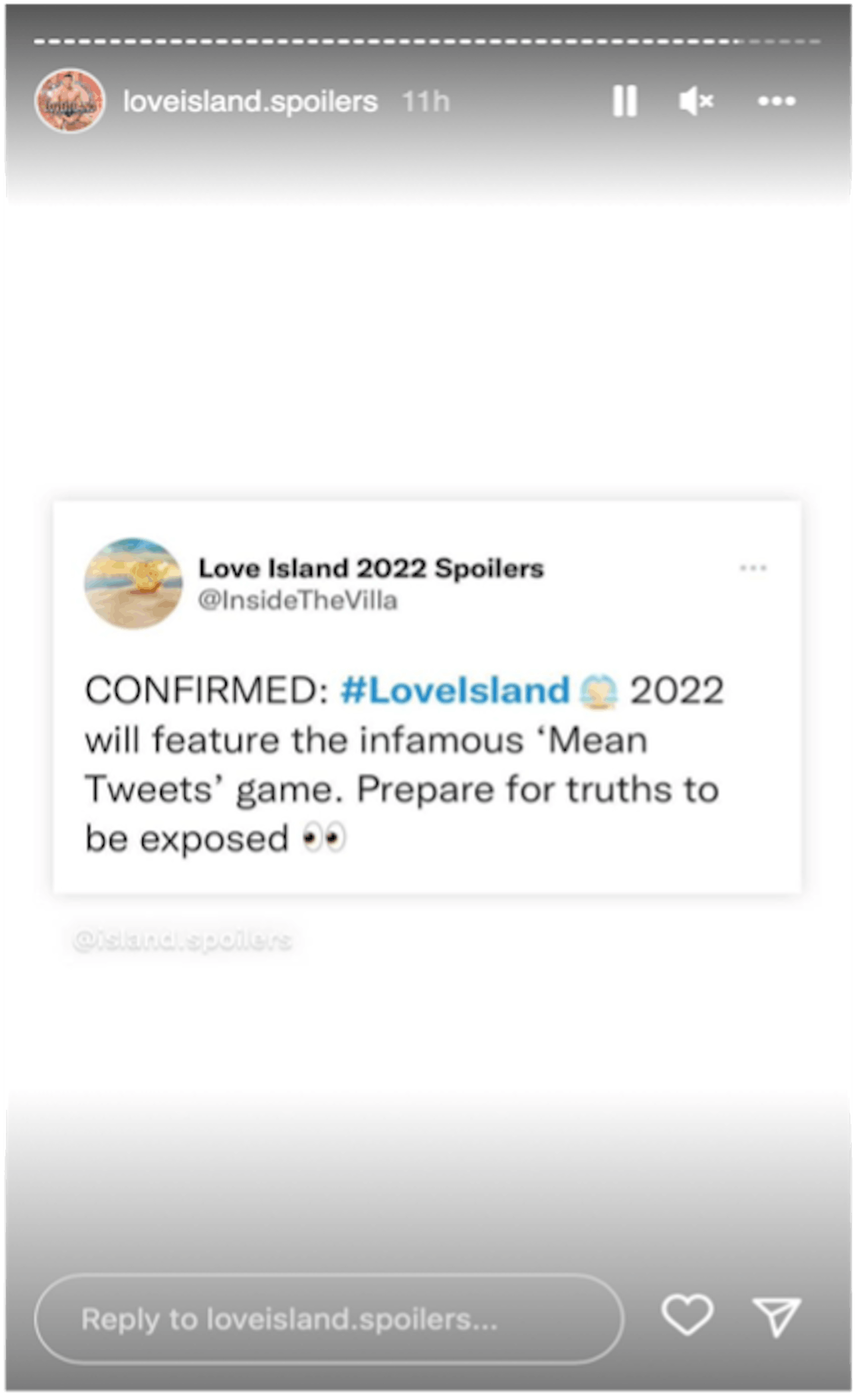 Describing last night's episode as 'boring', fans took to twitter to say they're left yawning when there was even more dates and not enough challenges. Sort the ratio out, LI bosses?
One Twitter user said, "Give us the tweet challenge, give us the snog marry avoid, give us some fun challenges, I'm on my knees".
Some viewers have even started sending in tweets to be used in the challenge, desperate to stir the pot and tell the Islanders what we all REALLY think.
WATCH: 'What The F Is Jacques Doing?!' Antigoni And Charlie Assess The Villa Chaos!
A nominated tweet said, "There's zero chemistry between Luca and Gemma. Luca just one day randomly decided him and Gemma would be together and she agreed #loveisland".
From the carnage that the mean tweet challenge has brought about in previous years, we know we are in for a treat!
Let's all think back to the iconic chaos that unfolded in 2017, when Stormzy tweeted that Chris Hughes was too good for Olivia Attwood, leaving Olivia less than impressed.
Or, when the ongoing love triangle between Tommy Fury, Molly Mae and Lucie Donlan was shut down as the tweet read "Tommy and Lucie are meant to be. Look at them!" Although, it's fair to say Molly Mae has had the last laugh.
And remember in 2019, the awkward silence when seemingly solid couple Amy Hart and Curtis Pritchard got told their relationship wasn't all that and he deserved much more!
With 'movie night' being binned, we can't wait for the return of the 'mean tweets challenge'!