Last week on Love Island, the infamous Casa Amor twist returned once again as the boys packed their bags and headed off to the second villa for a "lad's holiday" where they were greeted by six bombshell girls. Of course, that meant that six new boys joined the OG girls in the main villa too.
It wasn't long before heads began to turn, with Liam Reardon taking a shine to Lillie Haynes while unlucky in love Hugo Hammond made a beeline for Amy Day.
However, since returning to the main villa with Amy in tow, Hugo has barely been seen on our screens and viewers are wondering why.
Where is Hugo Hammond on Love Island ?
Despite finding a spark in Casa Amor and bringing new girl Amy back in the main villa, viewers have taken to social media to wonder where on earth Hugo has been. It could be that there is just too much juicy drama to include EVERYONE in the hour-long episode, he could be filming scenes in the Beach Hut or he could be nipping out the villa to smoke. Yep, these are all valid reasons why some Islanders don't appear as much in episodes.
One viewer tweeted, "Hugo who? Swear he hasn't been on TV for two days #LoveIsland"
Another added, "I forgot Hugo was on #LoveIsland"
We reckon he will reappear for the next recoupling...
What happened on last night's Love Island?
Tbh, we're not surprised that Hugo's relationship with Amy hasn't been shown on our screens as things have been hella dramatic in the villa lately following the boys return from Casa Amor. From Toby's love square with Mary, Abi and Chloe to Liam trying to win back Millie and Tyler being torn between Kaz and Clarisse, there's A LOT going on.
ICYMI, here's everything that happened on Love Island last night...
Episode 31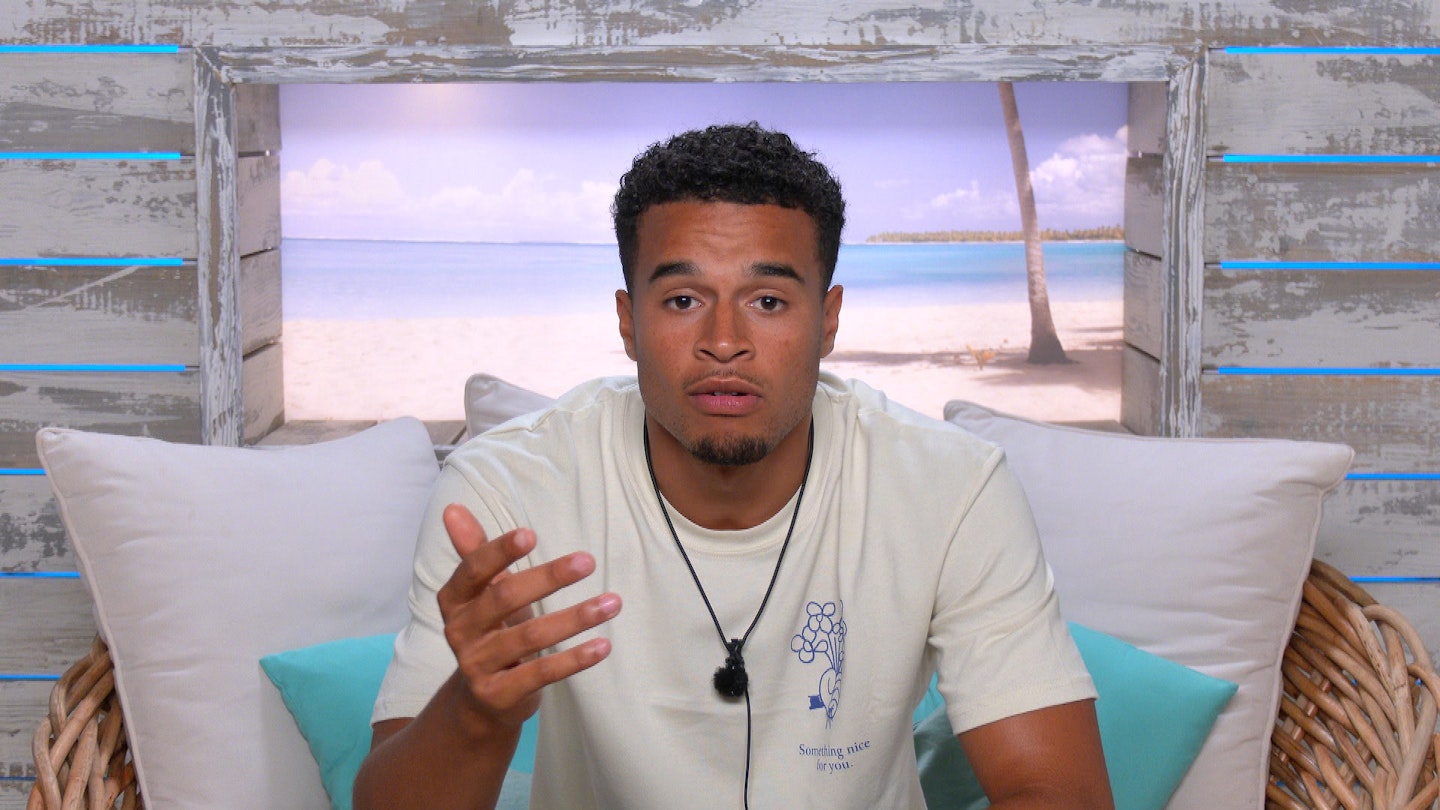 😲 Toby provided the biggest shock of the series as he confessed that despite his dalliances with Abi and bringing May back from Casa Amor, his feelings are very much still with Chloe. His admission spread throughout the whole villa and finally reach Chloe who was buzzing that Toby had finally realised what they had.
🥺 Liam made it his mission to try and win back his Millie Moo by sending her texts and leaving a note under a pillow before he got into bed. Tyler and Kaz also had multiple chats about their feelings, with Tyler admitting that if he was to choose between her and new girl Clarisse, he would choose her. However, Kaz wasn't having any of it, telling him that he didn't want to be "an option" to him.
👫 After the Casa Amor chaos, there was news of a recoupling, and this time the girls will choose what guy to couple up with. Where will this leave Millie and Liam? And who will be sent home?
Episode 30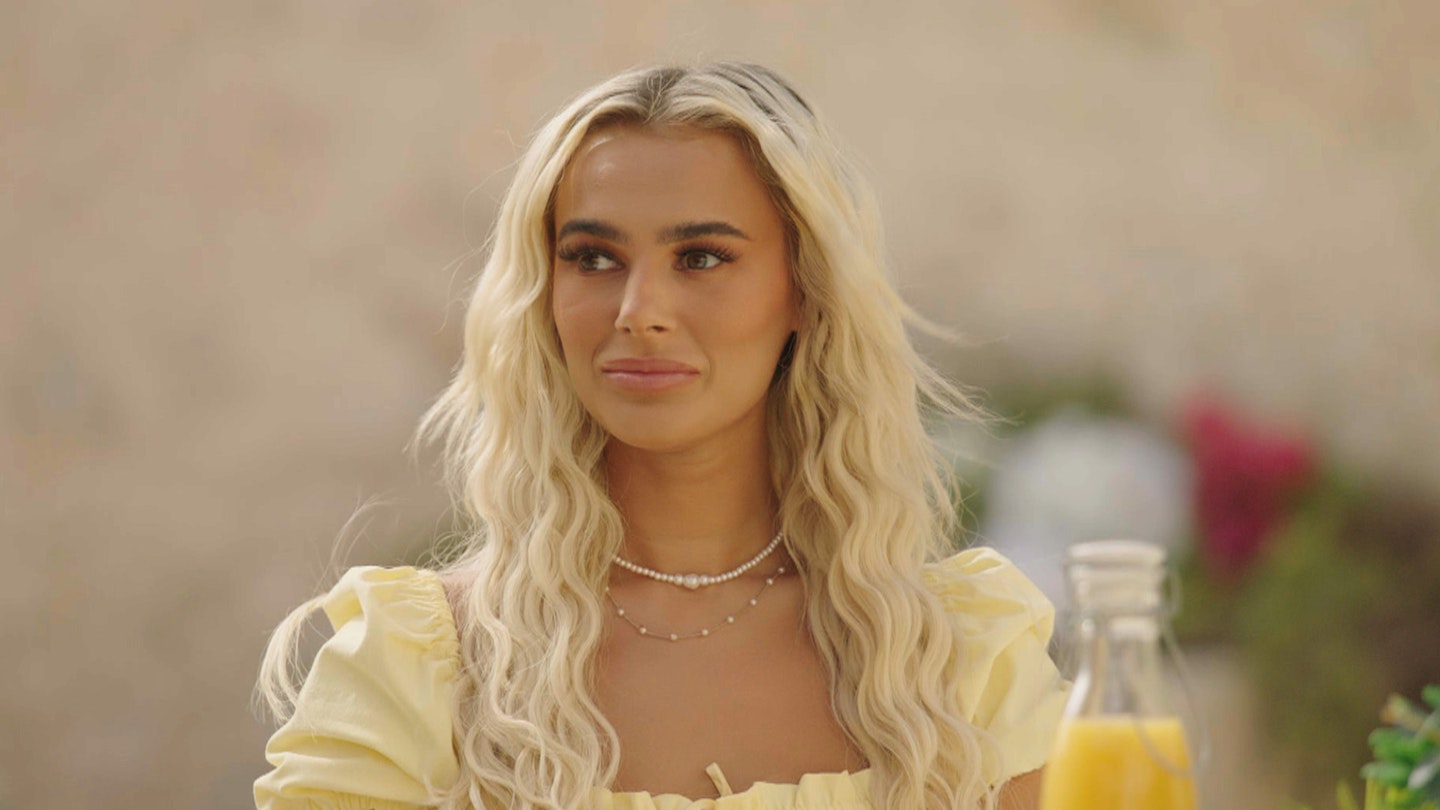 😡 Tyler and Kaz decide to have it out after she called him out at the firepit for "feeding her bulls--t" by saying he was all about her when he entered the villa as a bombshell. Tyler was left speechless when she fumed, "You painted me the biggest dream and seeing that picture hurt me. If I hadn't seen that picture, I would have not done anything and waited. I would have looked like a bigger d--k head standing over there. I think you're playing the biggest game."
🌴 Millie receives a text from Lillie asking her to meet her outside the villa for a chat about what really happened with Liam. Millie is all ears and gets all the dirt, heads back to the villa and tells the girls that she believes Lillie's story and that Liam had lied to her. Liam then pulled Millie for a chat about their relationship. As Liam asked for another chance, Millie admits that she 'can't see how she can come back from this" and ends things there and then.
❤️ Despite Faye and Teddy's blip in Casa Amor, the pair had a heart to heart on the terrace and both admit their wrongdoings before sharing a kiss. YAY!
Episode 29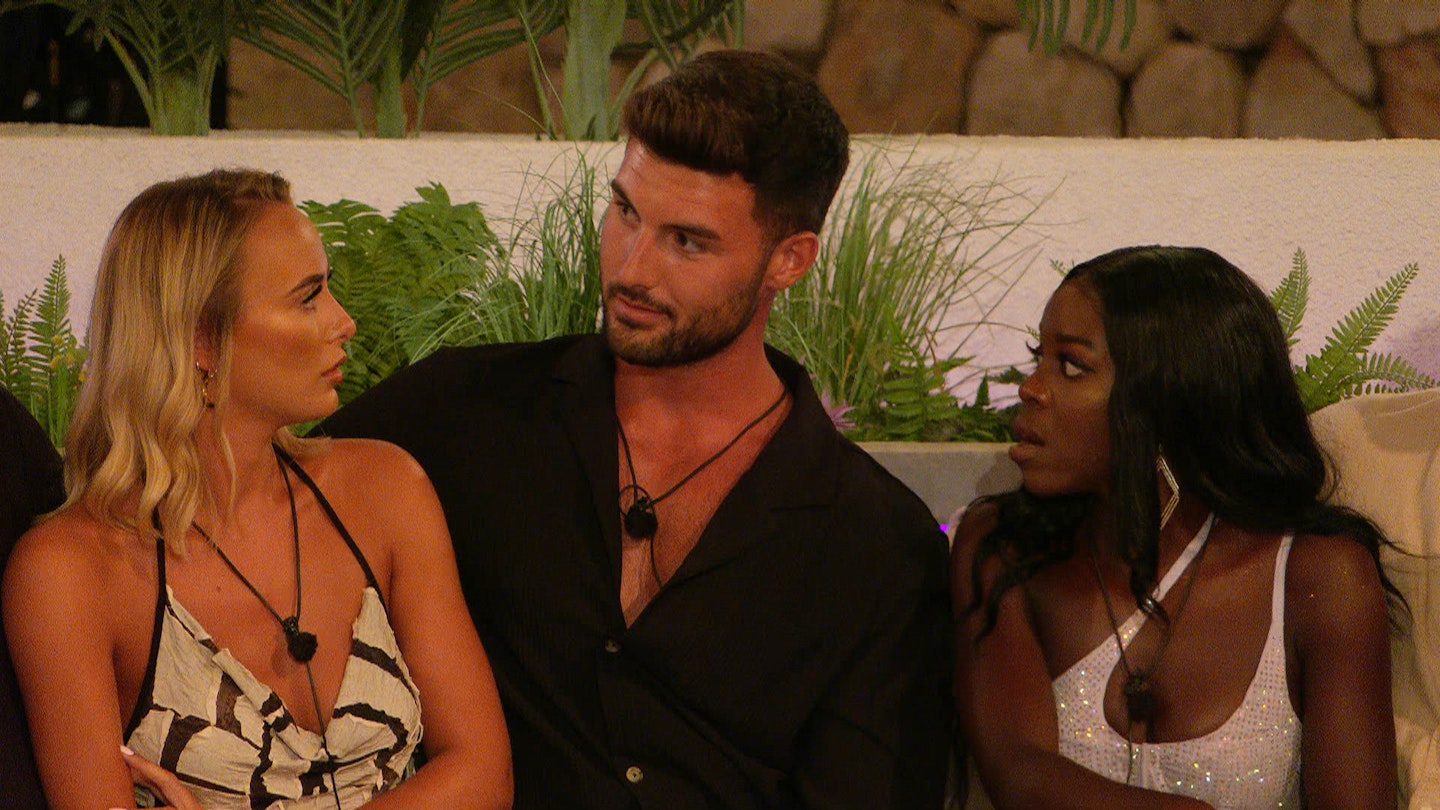 😲 After an agonising 24 hour wait, The dramatic stick or twist recoupling continued, with Tyler walking in with new girl Clarisse, Kaz coupling up with Matthew, Faye choosing to couple up with Dale and Teddy walking in alone (well, with Faye's cuddly dog) AND Millie staying loyal to Liam and him deciding to walk back into Casa Amor alone...
😭 Millie seemed chuffed to bits for about two seconds that she had her Liam back and then his Casa Amor love interest Lillie walked into the villa and told the group that she was "shocked" that Liam chose to walk in without her after what happened between them in Casa Amor. Complete and utter carnage ensued, with Millie calling Liam's actions "absolutely disgusting" and that he had "completely mugged her off".
🤦‍♀️ As Laura Whitmore said her goodbyes, Toby seemed shocked that Abi stayed loyal to him and they have a chat. "I'm speechless. I don't even know what to say. I didn't know where your head was at?," he admitted before telling Abi that he still likes her.
Episode 28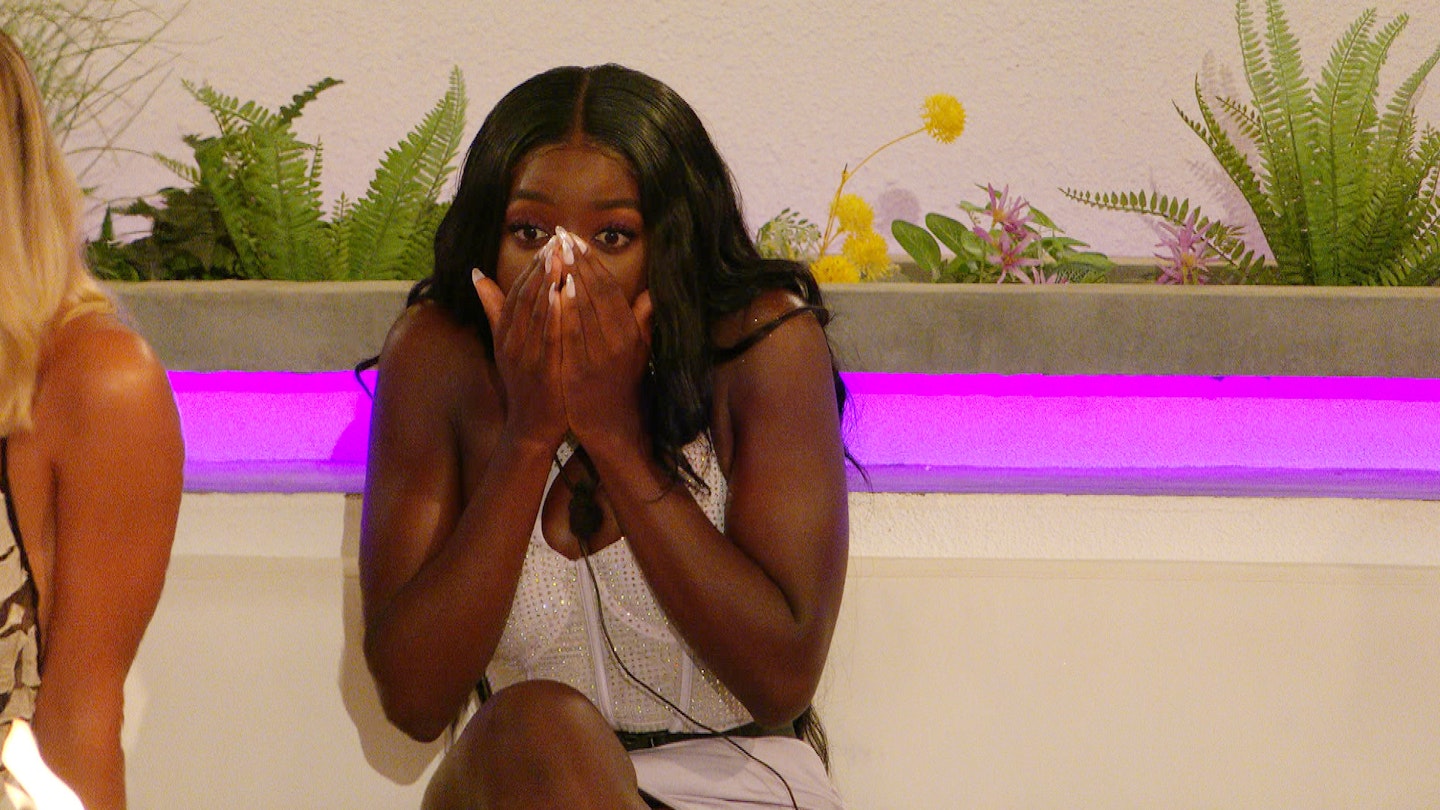 💋 After growing closer to Lillie, Liam finally gives into temptation as they lock lips outside of a challenge for the first time. However, he later admits to the boys that he's still not sure whether to recouple or head back to the villa and remain with Millie.
📱 Both villas receive a text informing them that there will be a recoupling later that evening. The boys and girls both have to decide whether to remain loyal to their partners or couple up with someone new.
😲 It's the moment we've all be waiting for as Laura Whitmore returns to the villa for the Casa Amor recoupling. Chloe is the first girl to make her decision as she chooses to recouple with Dale and end her friendship couple with Hugo. Hugo then walks in with Amy, having decided to recouple himself. Next to pick is Abi, who chooses to stay loyal to Toby. The OG girls are then left shocked when a sheepish looking Toby walks in with Mary.
Episode 27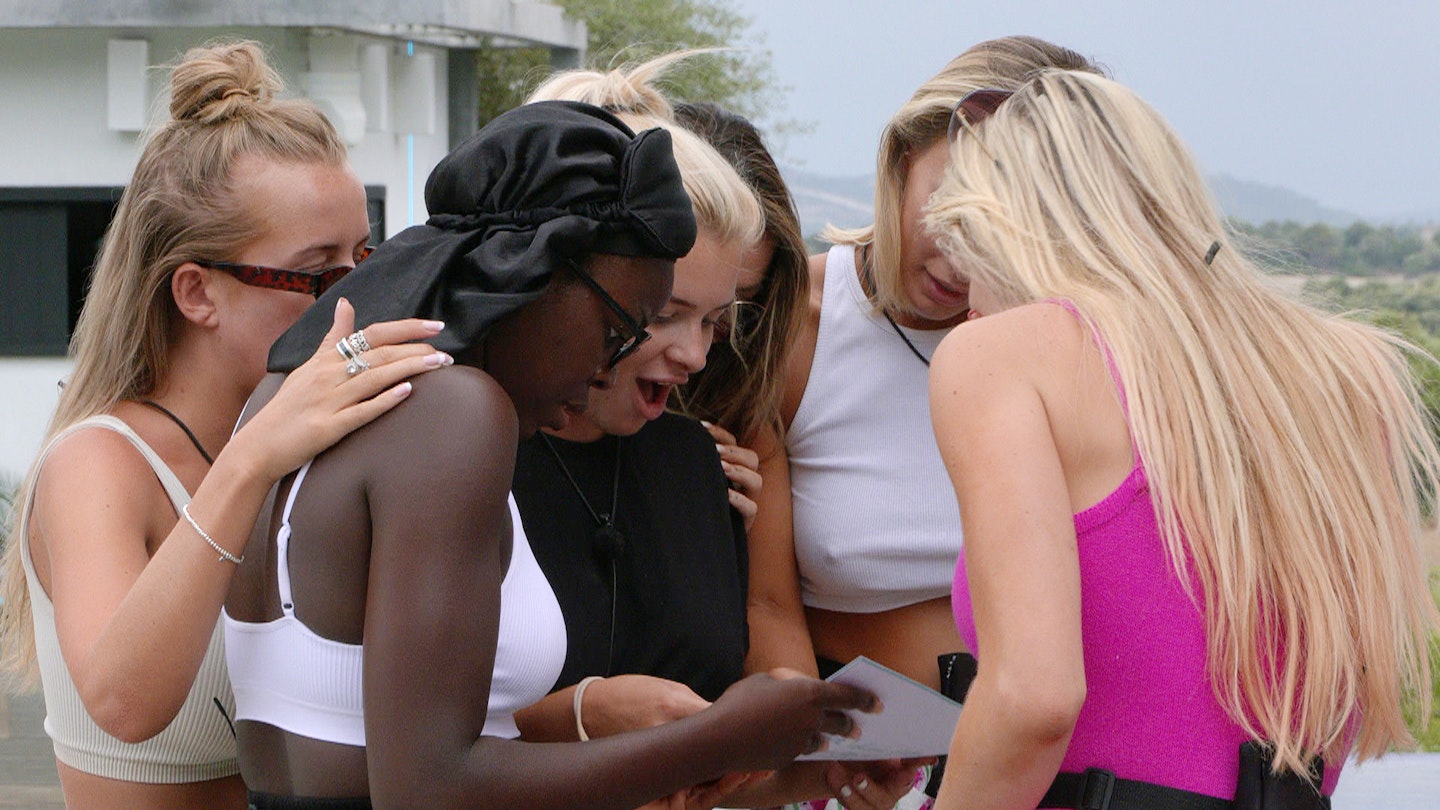 😳 Casa Amor bombshell Clarisse has been grafting on Tyler and he admits he's torn as he's coupled up with Kaz back in the main villa. Temptation gets the better of him after Clarisse offers to share a bed and they kiss.
😱 Shockwaves are sent through the main villa when the girls receive a postcard which shows what the boys have been up to in Casa Amor. The front of the postcard has pictures of Toby kissing Mary, Teddy kissing Clarisse, Liam and Lillie in bed, Hugo kissing Amy and Tyler kissing Clarisse.
😭 The girls are left in tears after receiving the postcard but they soon pick themselves up, with Faye and Kaz deciding to give the bombshell boys a chance now that they know what the boys have been up to in Casa Amor. Faye gets to know Sam, while Kaz flirts with - and later snogs - Matthew.
Episode 26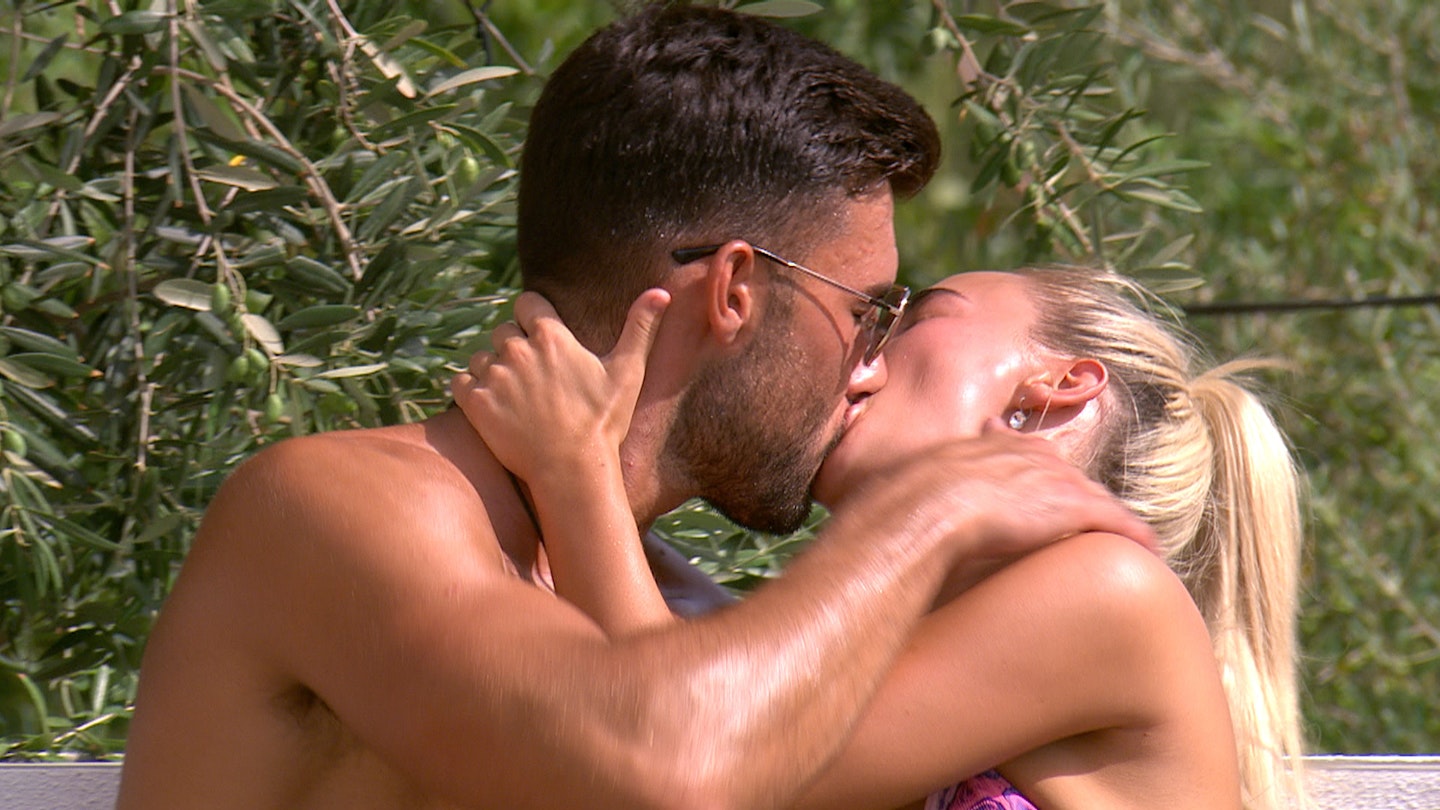 🤞🏻 Both villas go head to head in the Raunchy Races challenge as they compete to win a party by attempting to complete a series of steamy dares in the fastest time. Eventually, the results end in a tie and both villas win a party.
👀 Liam admits his head has been turned by bombshell Lillie and that evening, they share a bed.
❤️ It looks like Hugo's luck could finally be in as he hits it off with bombshell Amy.
Episode 25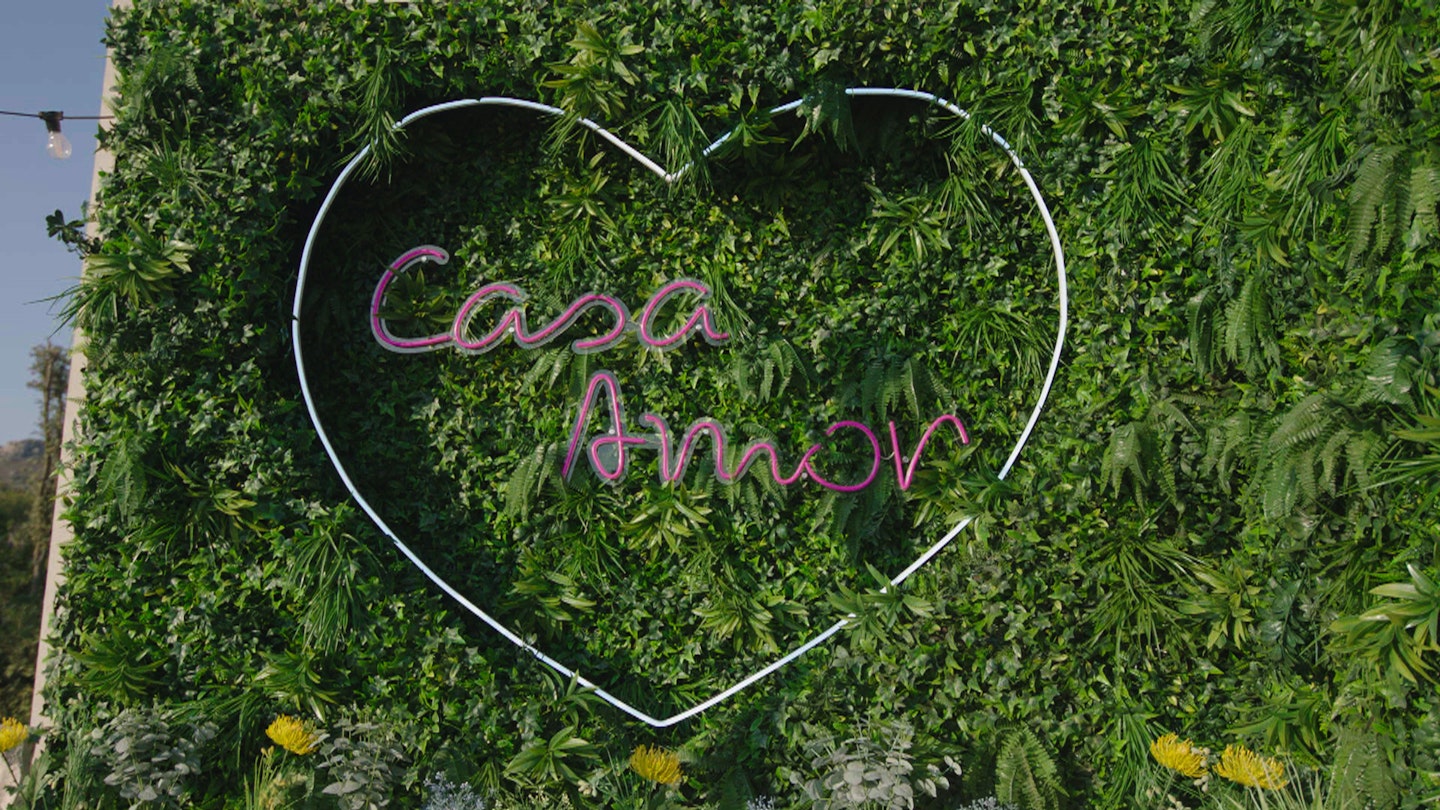 😱 The iconic Casa Amor twist returned as the boys were whisked off on a secret trip to the villa to meet six bombshell girls, before six new boys entered the main villa to keep the OG girls company.
💋 It didn't take the boys long to get to know the girls, ahem, intimately as they played a raunchy game of Truth or Dare in which Liam shared a three-way kiss with Clarisse and Salma and Toby whipped off his shirt to be kissed all over his body by Mary.
💔 Back in the main villa, the girls and new boys played a much tamer game of Never Have I Ever. Faye and Millie later admitted they were worried about their partners Teddy and Liam being unfaithful.
Episode 24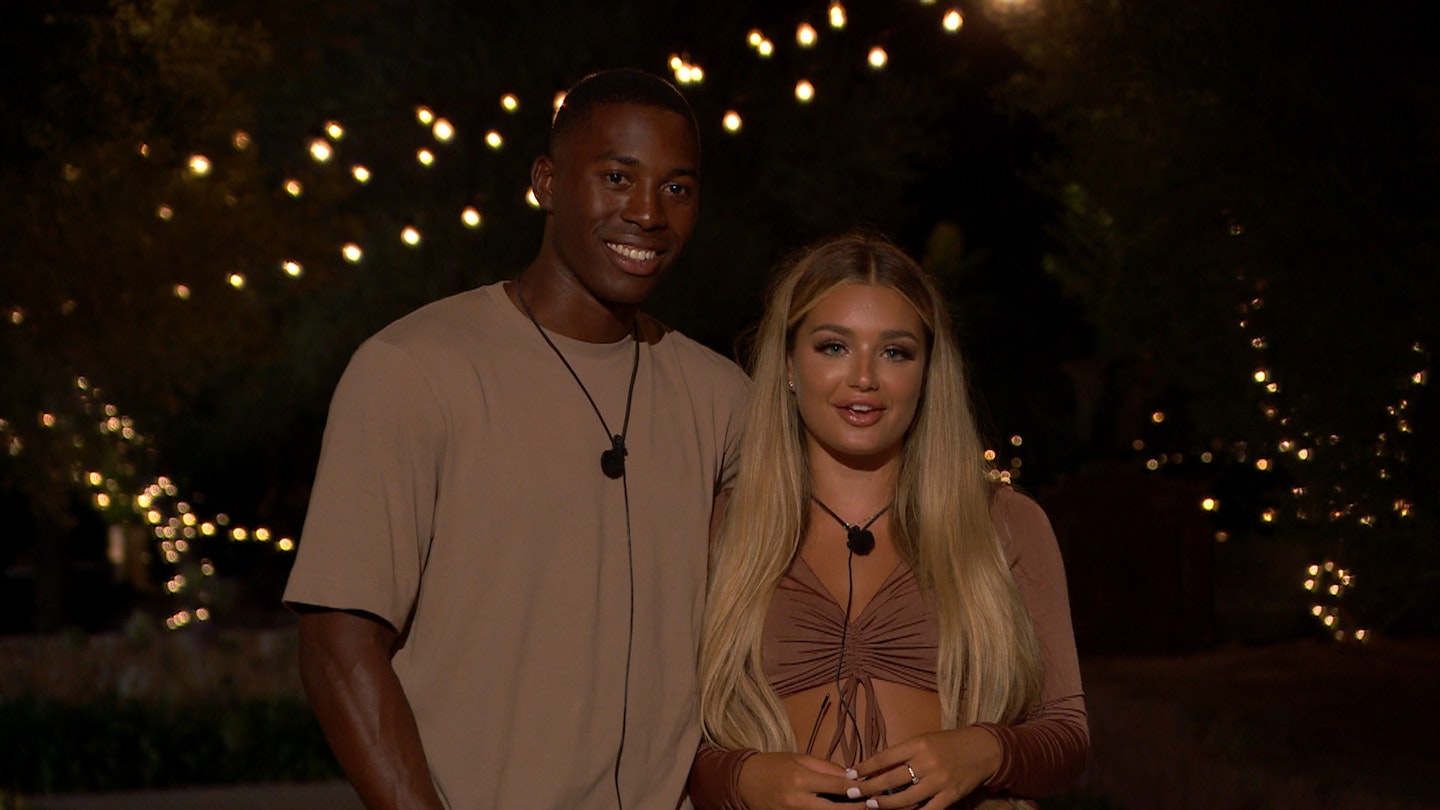 🤗 Hugo and Toby have it out AGAIN about his recoupling speech, with Hugo admitting that family 'call each other out when they're in the wrong'. The pair agree to disagree and move forward from all the drama.
🥺 Chloe and Toby also have a chat where they agree to move past their relationship, giving Toby and Abi her blessing. Chloe also speaks to Hugo about the nature of their 'friendship' couple, explaining that she doesn't see anything more than friends.
💔 After a tense public vote, the Islanders said goodbye to Lucinda and Aaron who are the latest couple to be dumped after receiving the least amount of votes.
Episode 23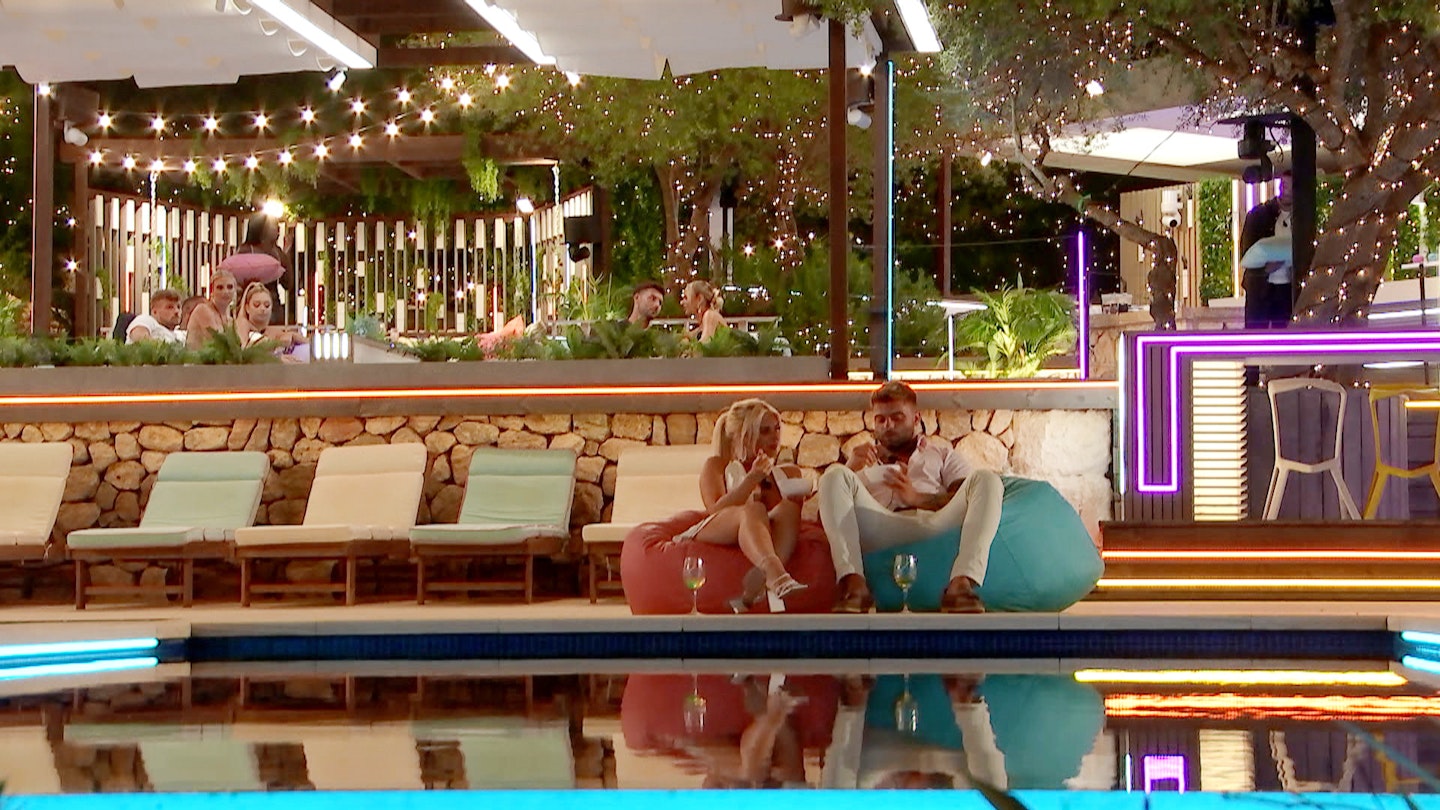 😡 After Hugo's actions at the recoupling the following night, Hugo quickly pulls Toby for a chat but things don't go well as Hugo refuses to apologises for what he said in his speech. Toby is fuming and calls Hugo a 'girl follower' and fumes that 'we're not family anymore'.
🍋 It was date time for Millie and Liam who get ever closer during some alone time. The pair even talked about meeting each other's family, with Liam claiming that his mum would "love" Millie.
❤️ JAKE AND LIBERTY ARE OFFICIALLY BOYFRIEND AND GIRLFRIEND. Sorry, we're still really excited. Yep, Love Island 2021 has its first official couple as Jake pulled out all the stops to show Liberty just how much she means to him. All the Islanders got involved and made the pair a three course meal before Jake presented his girl with matching bracelets. Cute!
Episode 22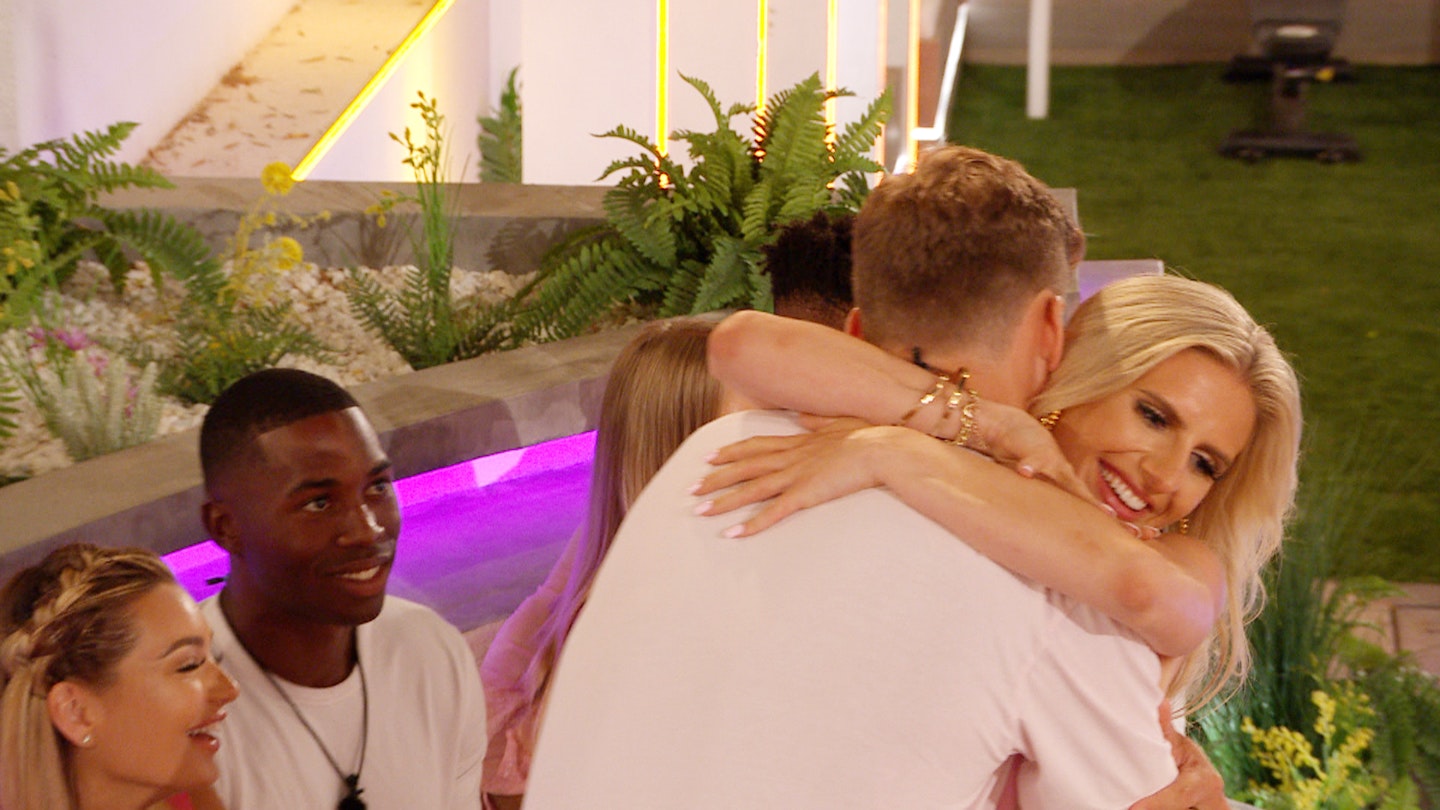 The cracks began to show in the couples (and friendships) when Abigail and Toby grew closer which left Chloe in tears. Meanwhile Kaz and Tyler kissed, there was a recoupling and Hugo threw A LOT of shade at Toby.
Episode 21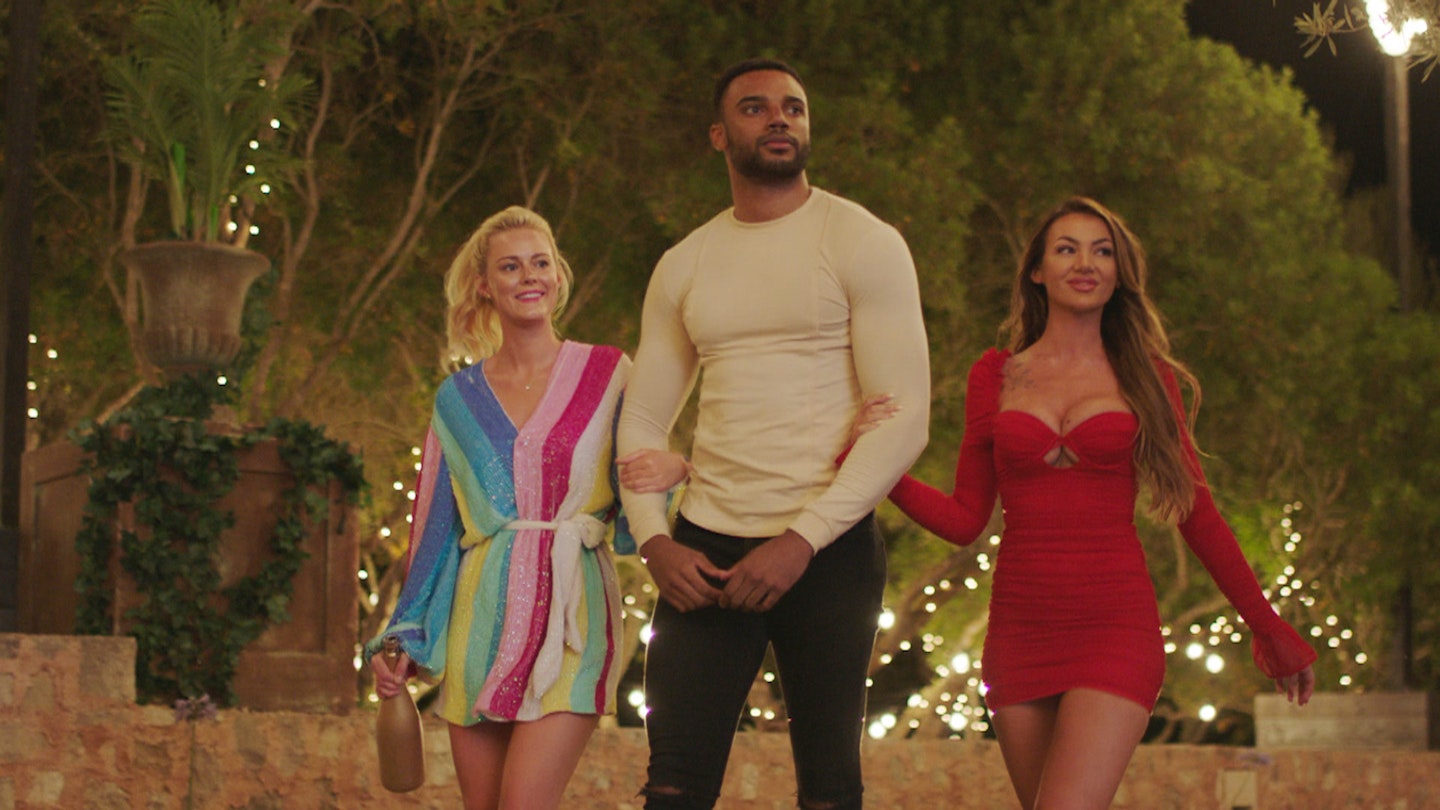 The Islanders had to vote to dump one girl and a boy and we said goodbye to AJ and Danny (bless, they'd only just joined the villa). However in a major plot twist Abigail, Georgia and Tyler arrived in the villa and instantly got grafting.
Episode 20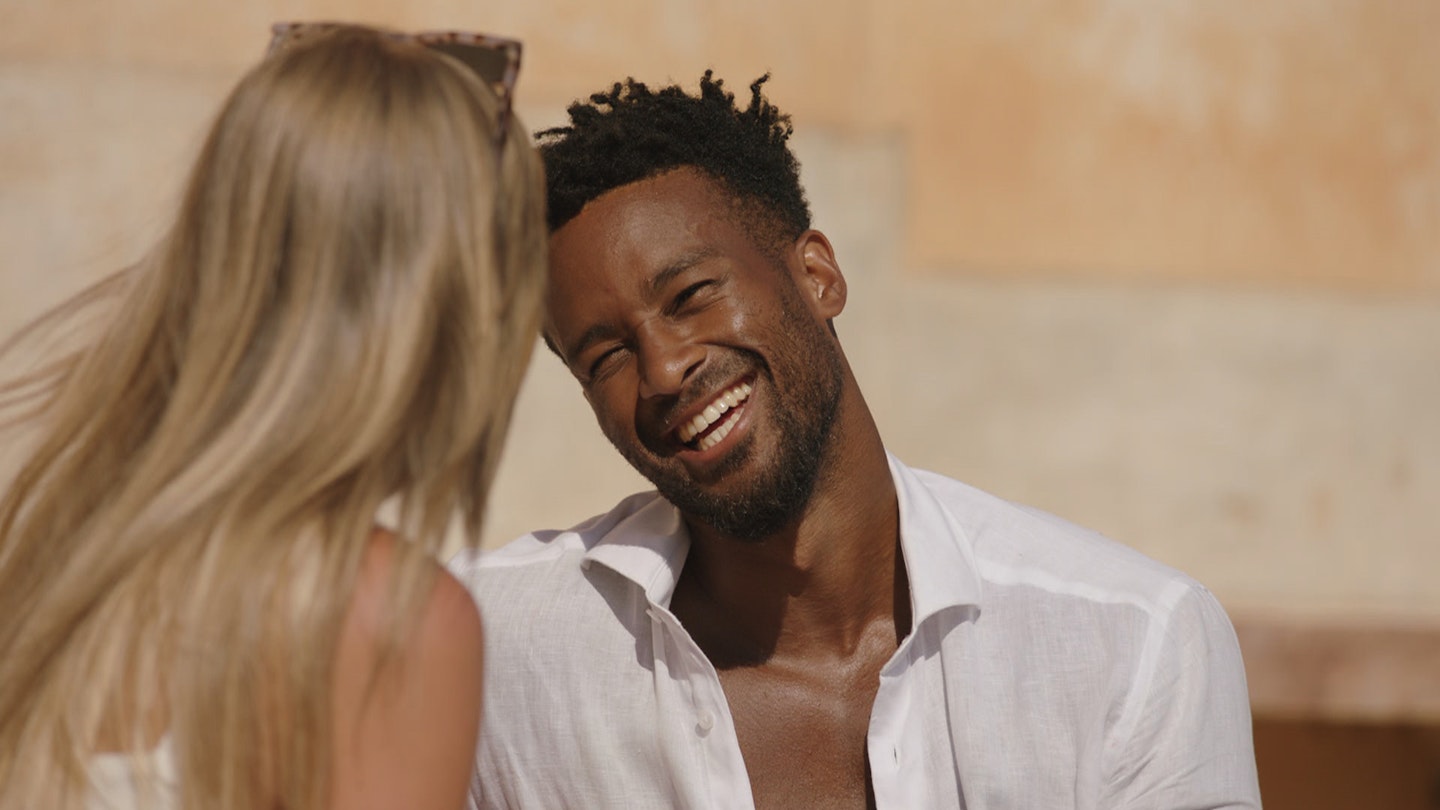 Following the game Snog, Marry or Pie, Toby and Kaz had a chat and it quickly became clear that they were at odds over the way their 'relationship' ended.
Teddy and Faye went on their first date - bike riding - and it was VERY cute.
The Islanders had a 70s themed party, Danny and AJ snogged and the episode ended up with the Islanders getting a text about the next dumping.
Episode 19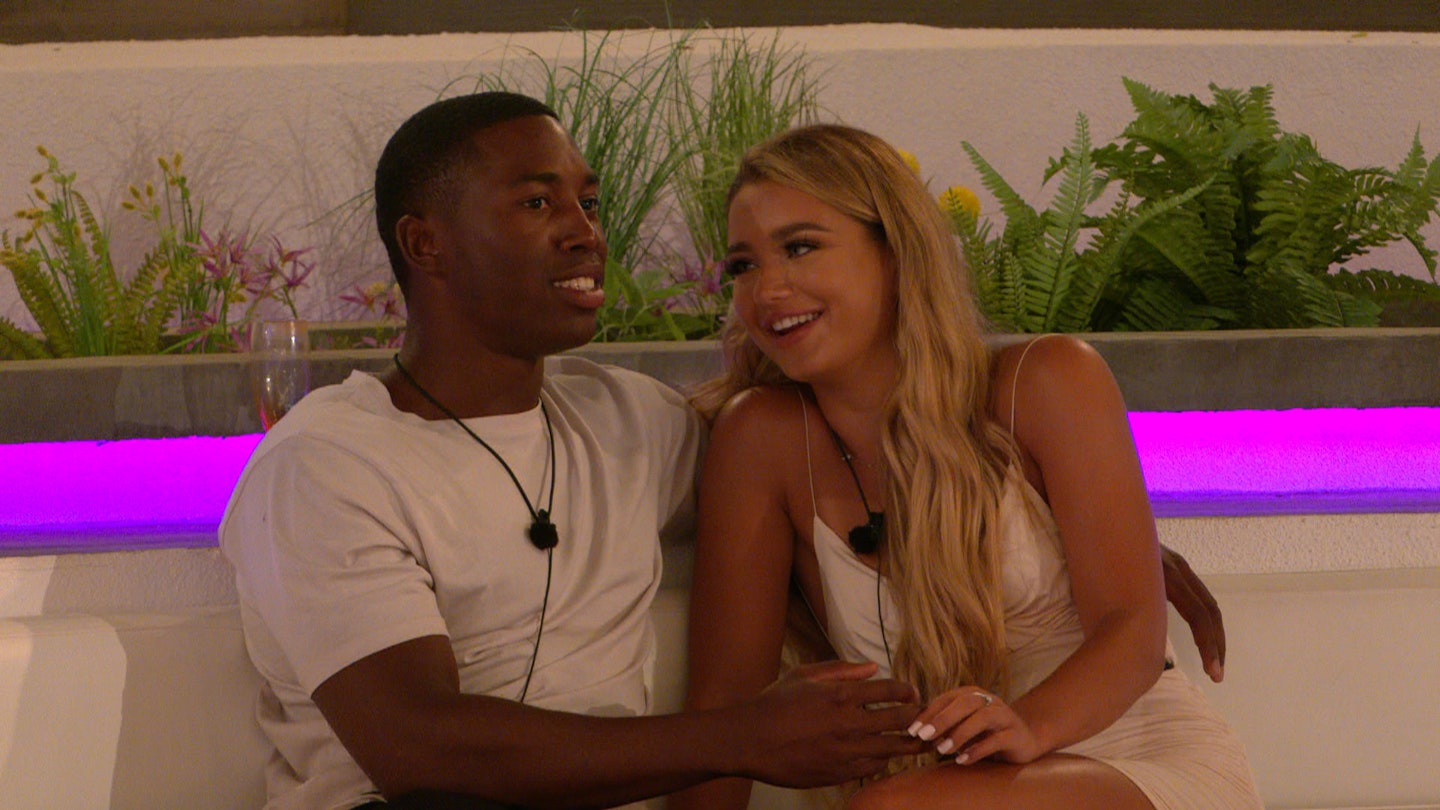 During episode 19, Chloe and Toby spent the night in the hideaway... Faye and Teddy shared a cheeky kiss and the Islanders played Snog, Marry or Pie.
After the challenge Lucinda and Danny ended things she ended up snogging Aaron.
Episode 18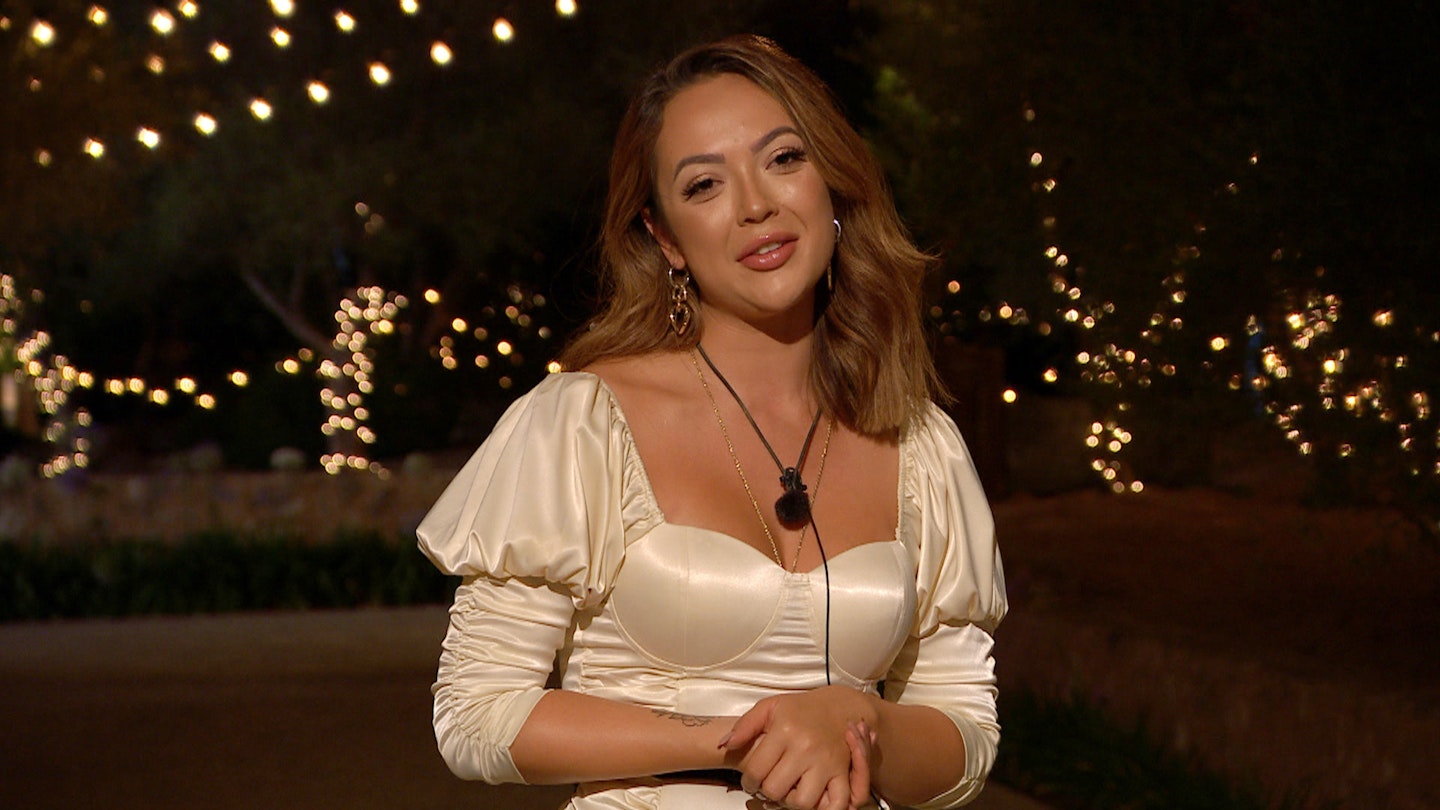 During the recoupling Danny chose Lucinda, Aaron and Kaz got back into a friendship couple and poor Sharon was dumped from the island.
Episode 17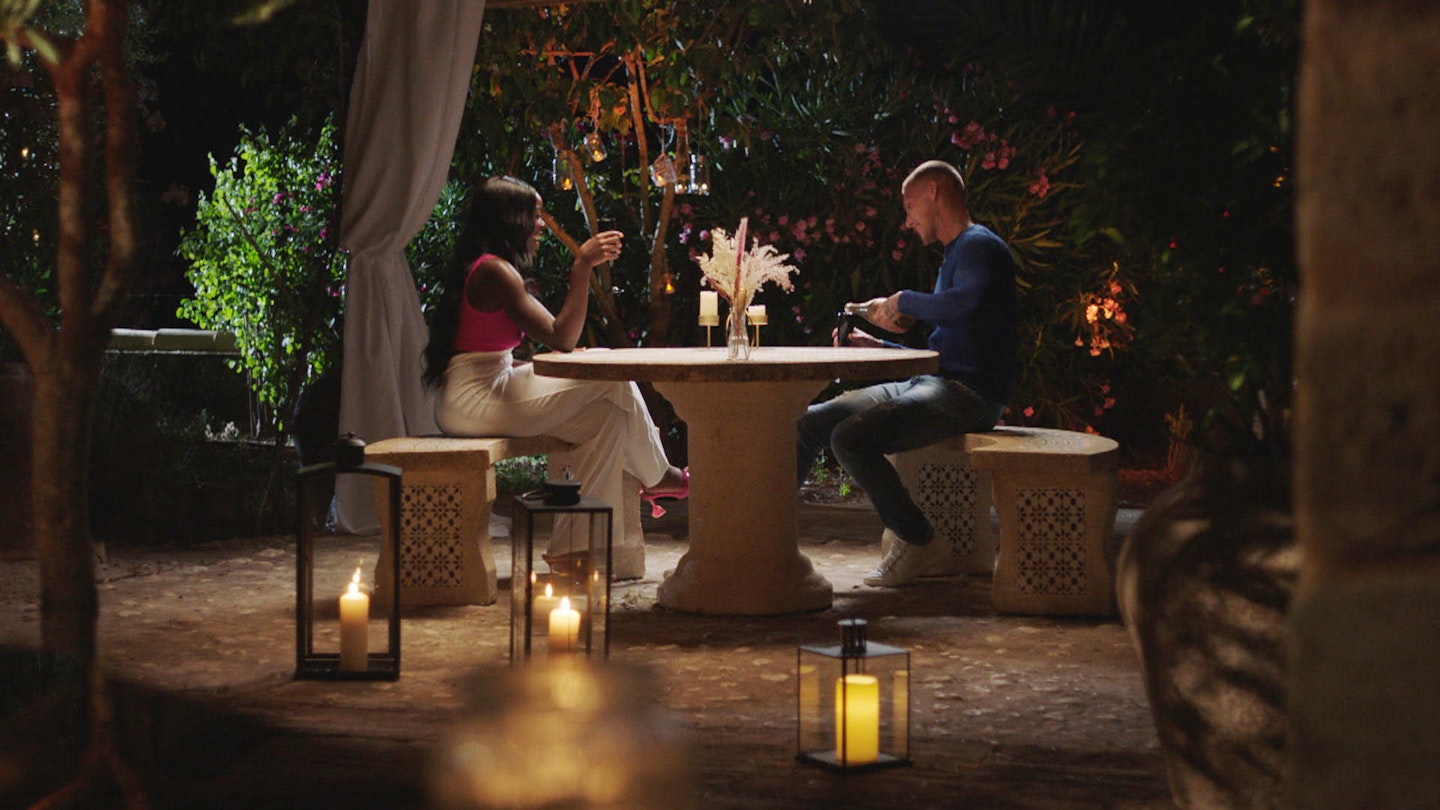 New bombshell Danny went on a dae with Kaz and Sharon, AJ tried to get to know where Liam's head was but it quickly became clear that it's fully on Millie and there was a cliffhanger dumping.
Episode 16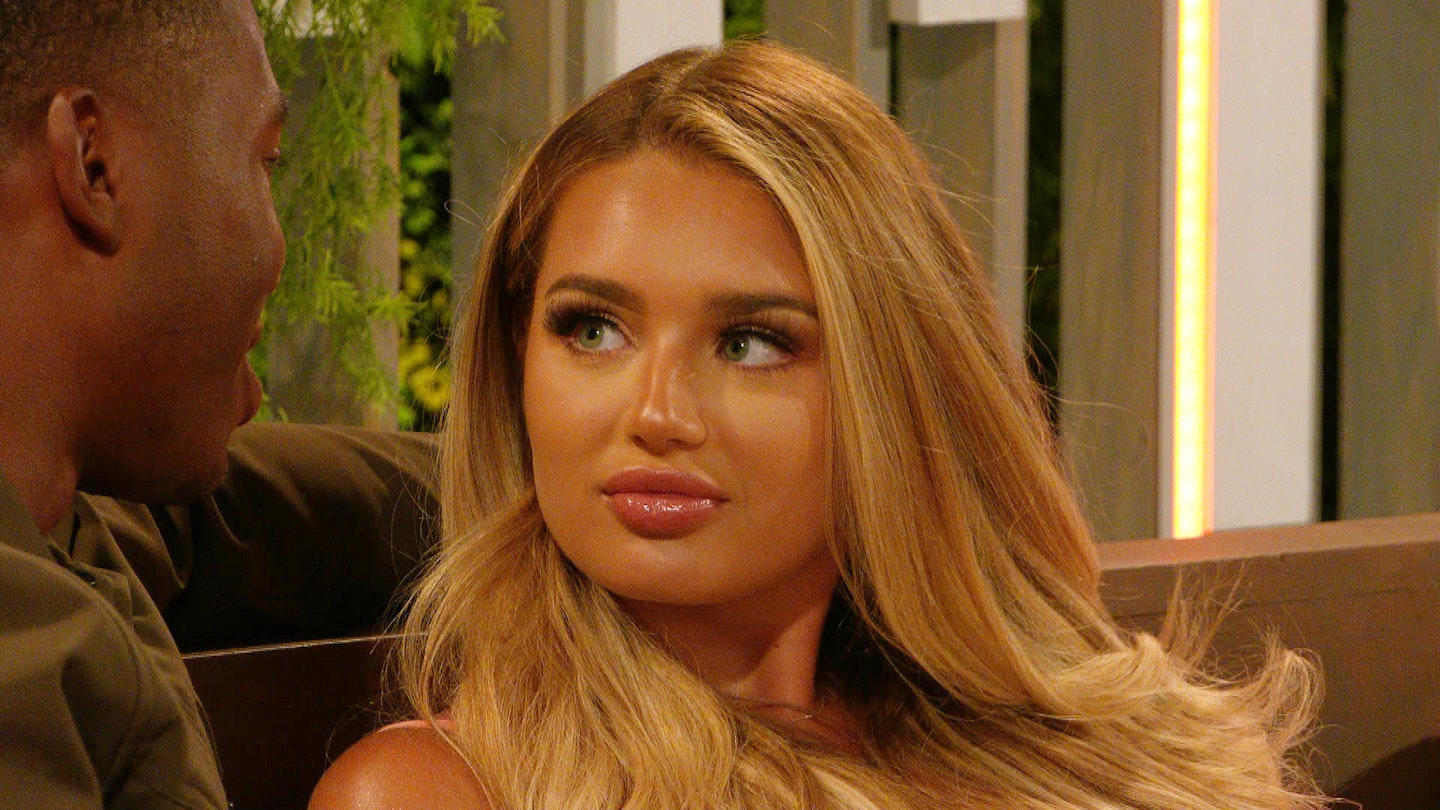 AJ got to know the boys and made it pretty clear that she was keen on Hugo, Aaron and Lucinda grew closer (despite the fact that Brad had just left) and Kaz got the news that a new boy was arriving in the villa.
Episode 15
It's been a dramatic couple of weeks in the Love Island villa, but viewers were left confused when OG Islander Brad McClelland chose to leave the island, leaving his boo Lucinda Strafford crying into his jumper.
Why are viewers so confused after Brad's exit?
After Brad walked out of the villa leaving everyone in tears, Love Island viewers took to Twitter to express their confusion at how hard the Islanders have taken the brutal twist - especially Faye Winter who was in tears over Brad choosing to leave and accepting that Lucinda will stay in the villa. Some even hinted that it was all a bit too dramatic, especially as the show is a game and there will be even more brutal twists and turns around the corner. Casa Amor, anyone?
One viewer wrote, "why tf is everyone else crying im so confused its literally not that deep #LoveIsland", while another added, "I'm so confused as to why everyone is breaking down crying and angry like this, they were coupled up for what two days??? Why should Lucinda be in LOVE #LoveIsland"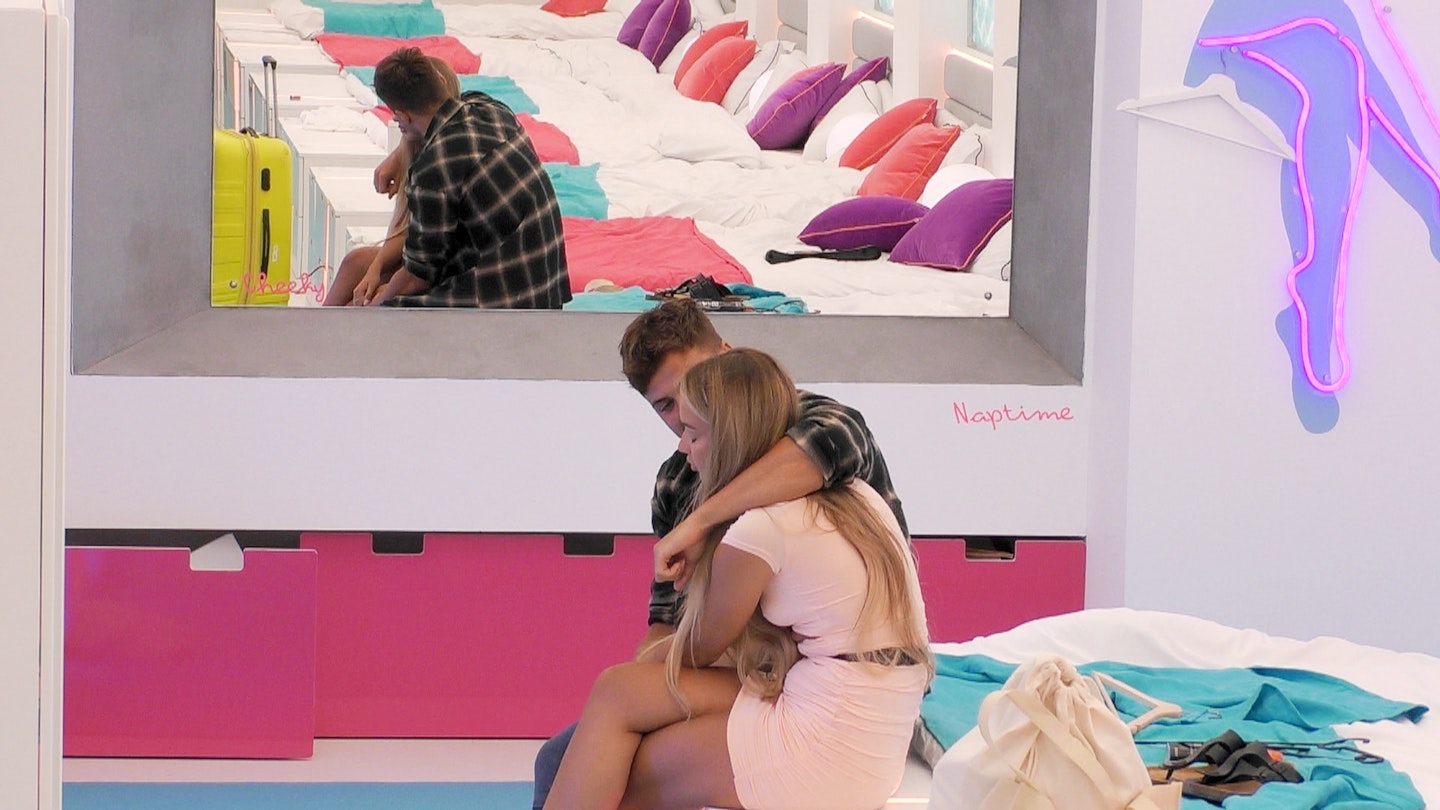 😭 Lucinda and Brad make the impossible decision to decide who will go home. Acting out of complete chivalry, Brad was adamant that he will leave and Lucinda (or Cind, as he calls her) will stay in the villa. After mulling it over, Lucinda decides to stay in the villa and thinks it will be a "test" for the couple to see how strong they are.
😪 Faye, who coupled up with Brad on day one, was in tears at Brad leaving, calling him his "best mate" and that she felt he "really loved" everyone. The Devon babe also questioned Lucinda about her decision to stay in the villa, admitting that if she was in the position she would follow him out of the door.
😡 Chloe was left "absolutely livid" at Toby after he expressed his anger at being voted one of the three least compatible couples by the public. After the tense night, Chloe was walked away from her partner after he fixated on what other people thought, "We're f***ed. We were down there."
Expressing her anger to Millie, she fumed, He's so f--king fake. I was like, 'Why are you surprised, the public aren't going to love us because of what happened with Kaz'. But if it's genuine, you don't have to worry. The fact he's getting all moody with me because we're bottom three… that is so fake. I'm f--king livid." They later had a chat and made up, phew.
👰 A Stag vs Hens challenge saw the Islanders compete for a brand new Islander. Dressed up in classic hen and stag party outfits, the Islanders competed in games for a new arrival of the opposite sex. Although it was close, the boys won and new girl AJ Bunker was strutted into the villa as the prize.
Episode 14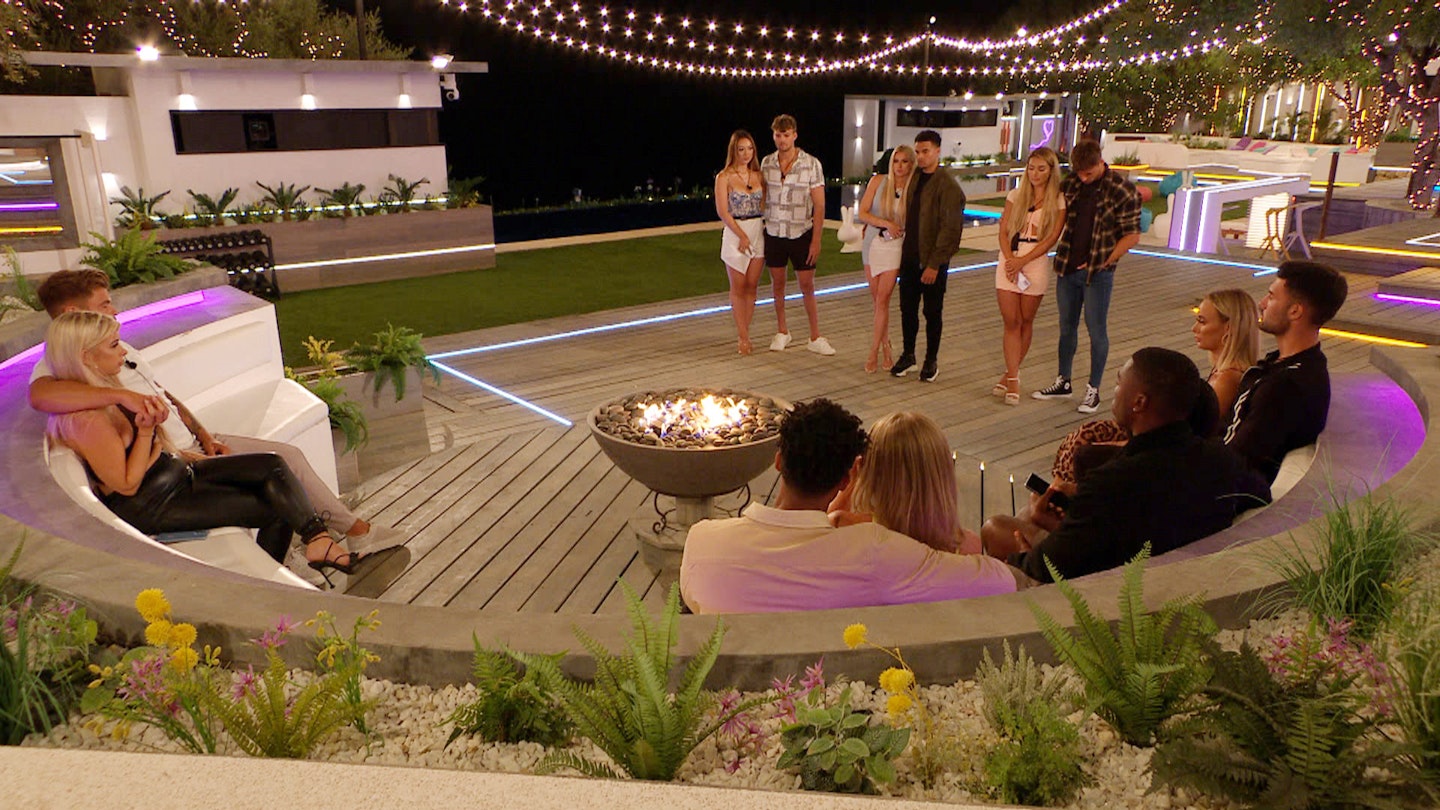 🔥 As a result of winning the Spit the Roast challenge earlier that day, Millie and Liam were rewarded with a night in the Hideaway. It didn't take long for the pair to discover a secret drawer full of saucy goodies, with Millie donning a sexy nurses' outfit to give Liam a back massage.
🥂 After recoupling the night before, Lucinda and Brad headed out on their first date. As they enjoyed romantic drinks in a picture-perfect setting, the new couple laid their cards on the table as Lucinda questioned whether his head could be turned. "At the minute, the level of attraction is ridiculous and so far the more I'm getting to know you, everything is taking off for me," he replied.
😱 The Islanders received a bombshell text as they gathered around the fire pit to be informed that the public had been voting for the most compatible couple and the pair with the fewest votes faced being dumped from the villa. It was revealed that Lucinda and Brad had received the least public votes and, in a shock twist, had to decide between themselves who would be leaving.
What is the Love Island twist?
Following a public vote for the most compatible couple, Lucinda and Brad were told they had received the fewest votes and faced being dumped from the villa. However, in a surprise turn of events, only one of the pair would be given the boot and Brad and Lucinda had to decide who would be leaving between them.
As with any major Love Island moment, social media exploded with viewers taking to Twitter and Instagram to share their opinions - with many left confused at the twist. Even 2019 winner Amber Gill wasn't sure what was going on as she tweeted, "So the couple with the fewest votes is safe? That twist is not twisting."
"Doesn't it mean Brad or Lucinda leave? Confused," replied another, until a third clarified, "So Brad OR Lucinda is going home. It's up to them to decide between them who goes."
Who sings the Love Island cover of Mr Brightside?
Acoustic covers of well-known songs are a staple during Love Island's most emotional moments and last night's episode of the show featured a rendition of Mr Brightside by The Killers that caused such a commotion that 'Mr Brightside Love Island' was a breakout search term on Google Trends the morning after the episode aired.
The cover is sung by singer-songwriter and busker Charlotte Campbell who took to social media to tweet about the "huge moment for my career". While the cover was well-received by many, Charlotte was unfortunately on the receiving end of some hate and called out Radio 1 DJ Nick Grimshaw for branding the song "nauseating".
Episode 13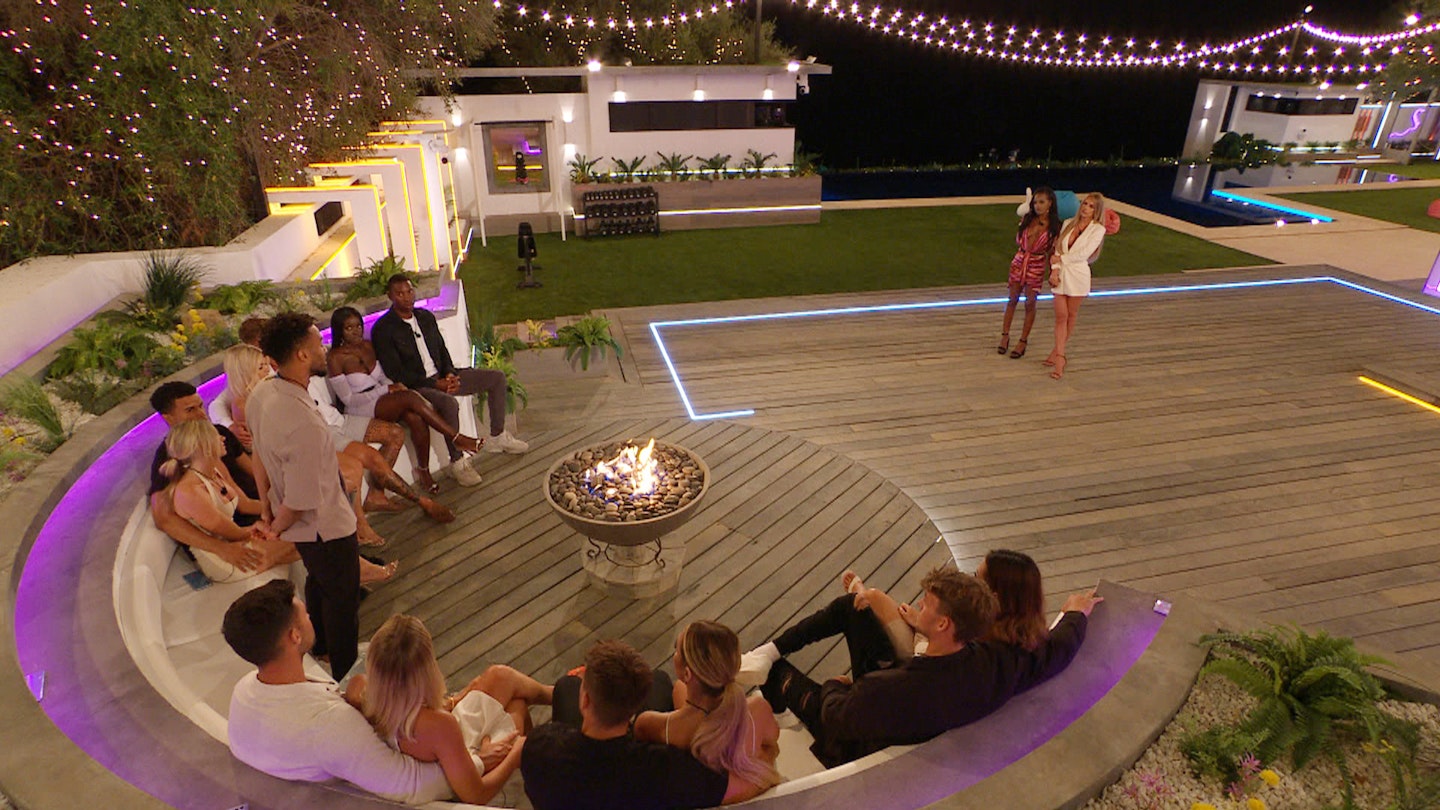 🍗 Love Island's latest food challenge Spit The Roast was just as grim as previous years, with the couples having to create a picture perfect roast dinner using only their mouths. Yep, the Islanders had to swap chicken, cabbage, gravy (and a whole lot of saliva) from mouth to mouth in order to create the meal. The challenge was eventually won by Millie and Liam.
🧳 The latest recoupling shook up the villa as new boy Teddy chose to couple up with Faye, leaving Rachel single and therefore dumped from the villa. As expected, Jake coupled up with Liberty, Liam coupled up with Millie, Brad coupled up with Lucinda and Toby coupled up with Chloe. There are also two new friendship couples as Aaron and Hugo coupled up with Kaz and Sharon respectively so that they could continue their search for love.
💋 After he chose her in the recoupling, Teddy and Faye headed to the roof terrace where they shared their first snog as proper couple.
Episode 12
🔥 Kaz, Rachel, Sharon and Faye are the four lucky ladies chosen for a series of speed dates with Teddy. Following their dates, all four confess to liking him although Teddy keeps his cards close to his chest and doesn't reveal which girl has caught his eye.
😘 With their connection growing day by day, Liam and Millie share their first kiss on the swings. They later decided to sleep outside on the day beds and are joined by Toby and Chloe. The next morning, Toby and Chloe admit they didn't get any sleep and spent most of the night smooching.
😱 The next day, Hugo receives a text which says that there will be a recoupling later that night. The boys will choose which girl they want to couple up with, leaving one unlucky Islander single and dumped from the villa.
Episode 11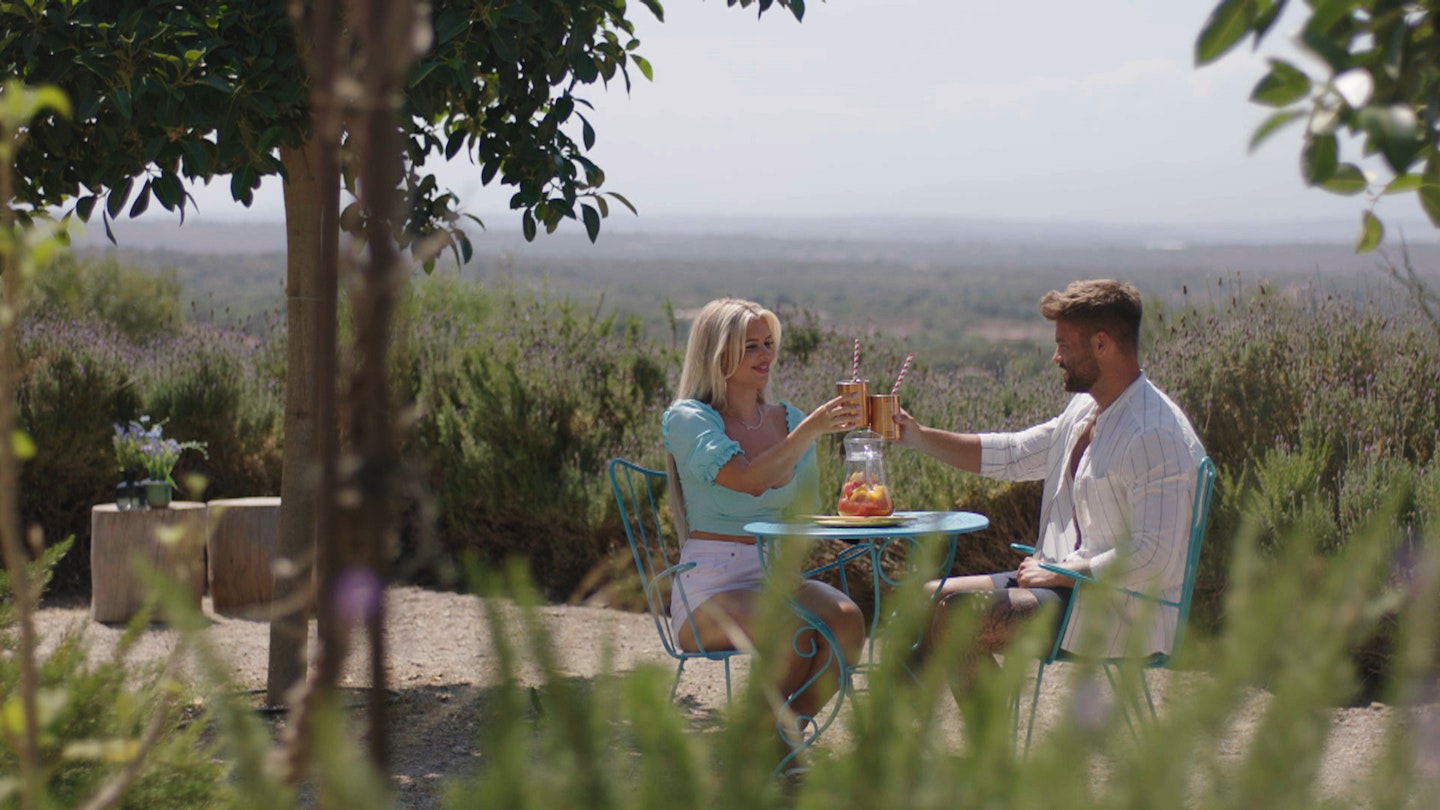 🥂 With Liberty still unsure if Jake is entirely committed to her, the pair head out on a date for some sangria. Jake admits his feelings are growing stronger and says he doesn't have his eyes on anyone else, which wins over Liberty and they share a kiss. Back in the villa, Liberty tells the girls she's falling for him.
💔 After sharing a kiss with Chloe on the roof terrace the night before, Toby comes clean to Kaz and puts the final nail in the coffin for their relationship.
👀 There's good news for the girls of the villa later that evening though, as Faye receives a text which informs them that bombshell boy Teddy Soares is entering the villa and FOUR girls get to date him.
Episode ten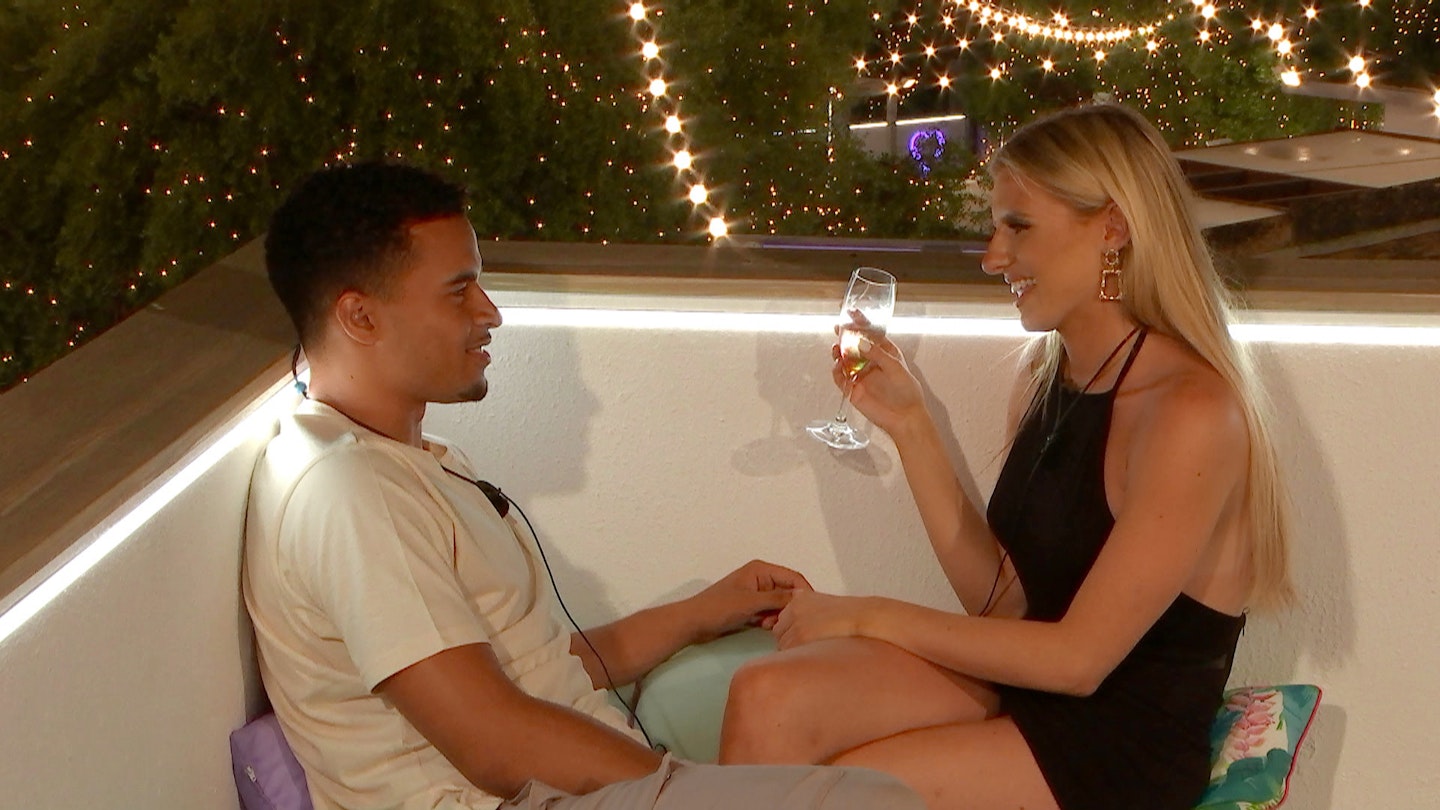 👮🏻‍♀️ The Islanders took part in the Line of Booty challenge, which involved the girls doing a striptease and dancing for the boys before giving the lad of their choice a kiss and locking them in prison. Most of the girls chose to kiss the boys they were coupled up with, however Chloe went rogue and planted a smacker on Toby, which meant poor Hugo wasn't picked at all.
💋 Toby and Chloe grew close after he admitted he's "intrigued" by her. Following their kiss in the Line of Booty challenge, Chloe told Kaz - who has been coupled up with Toby since day one - that she's interested in him, before Toby admitted that he wants to pursue things with Chloe. Toby and Chloe later headed up to the roof terrace where they shared another snog.
👀 Following her dinner dates with Liam, Hugo and Aaron, Millie pulled Jake for a chat, with his partner Liberty watching on from afar. Although Jake insisted that his talk with Millie had only strengthened his feelings for Liberty, she laid down the law and told him that she wasn't going to give "100%" if she wasn't getting the same back.
Episode nine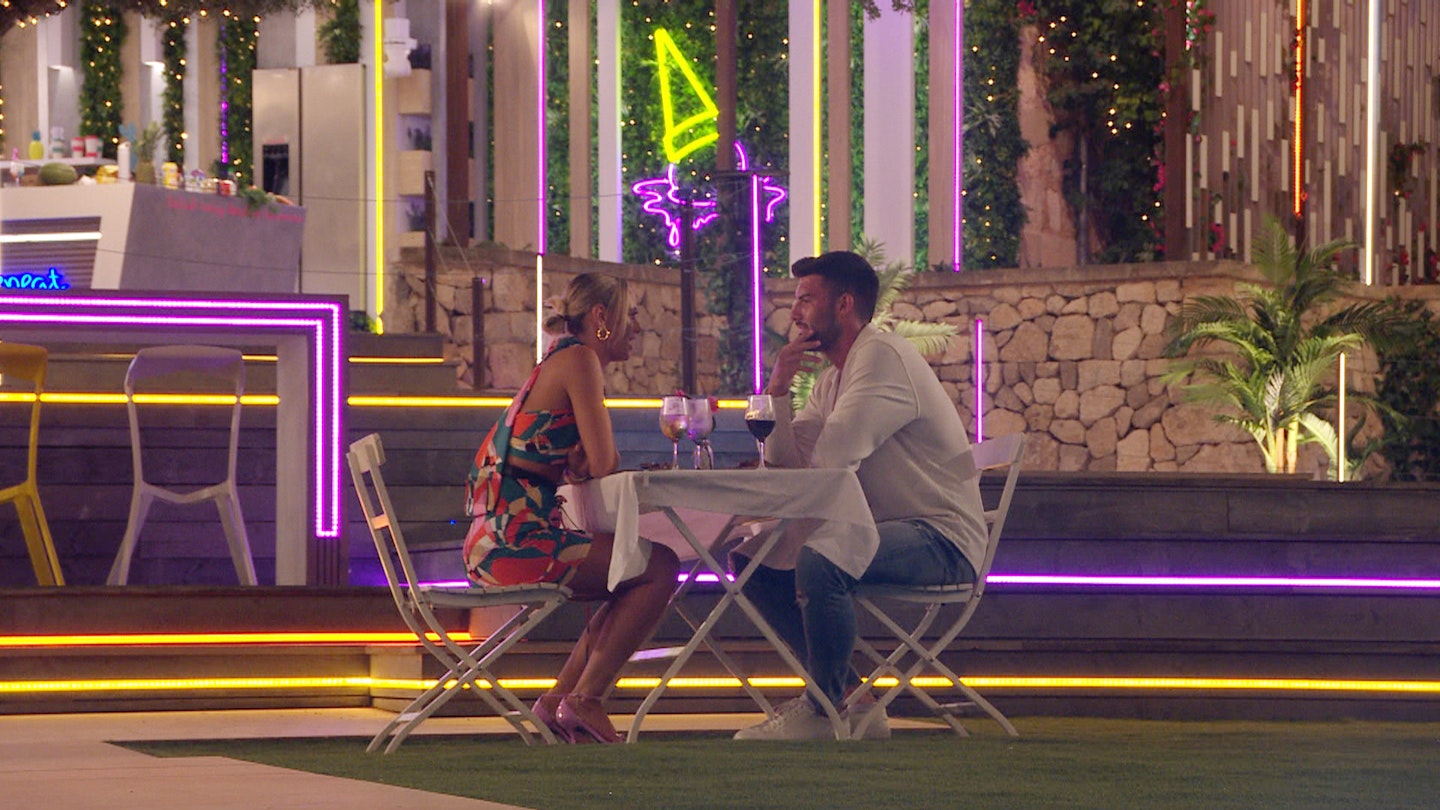 🧑‍🍳 It was dinner date time as new girls Lucinda and Millie chose three lucky boys to enjoy starter, main and dessert. Hugo Hammond was the lucky guy who got to date BOTH girls.
❤️ While both girls said they liked "nice" Hugo, Millie leaned more towards Liam - 'cause she's "never met anyone who's 6ft 6, and I find that extremely fit". Lucinda swayed towards Brad, as he was full of compliments.
👀 After his date with Lucinda AND that row with Hugo, Aaron chose to call things off with Sharon, saying he didn't like the way she acted, telling her he prefers more "chilled out" girls.
Episode eight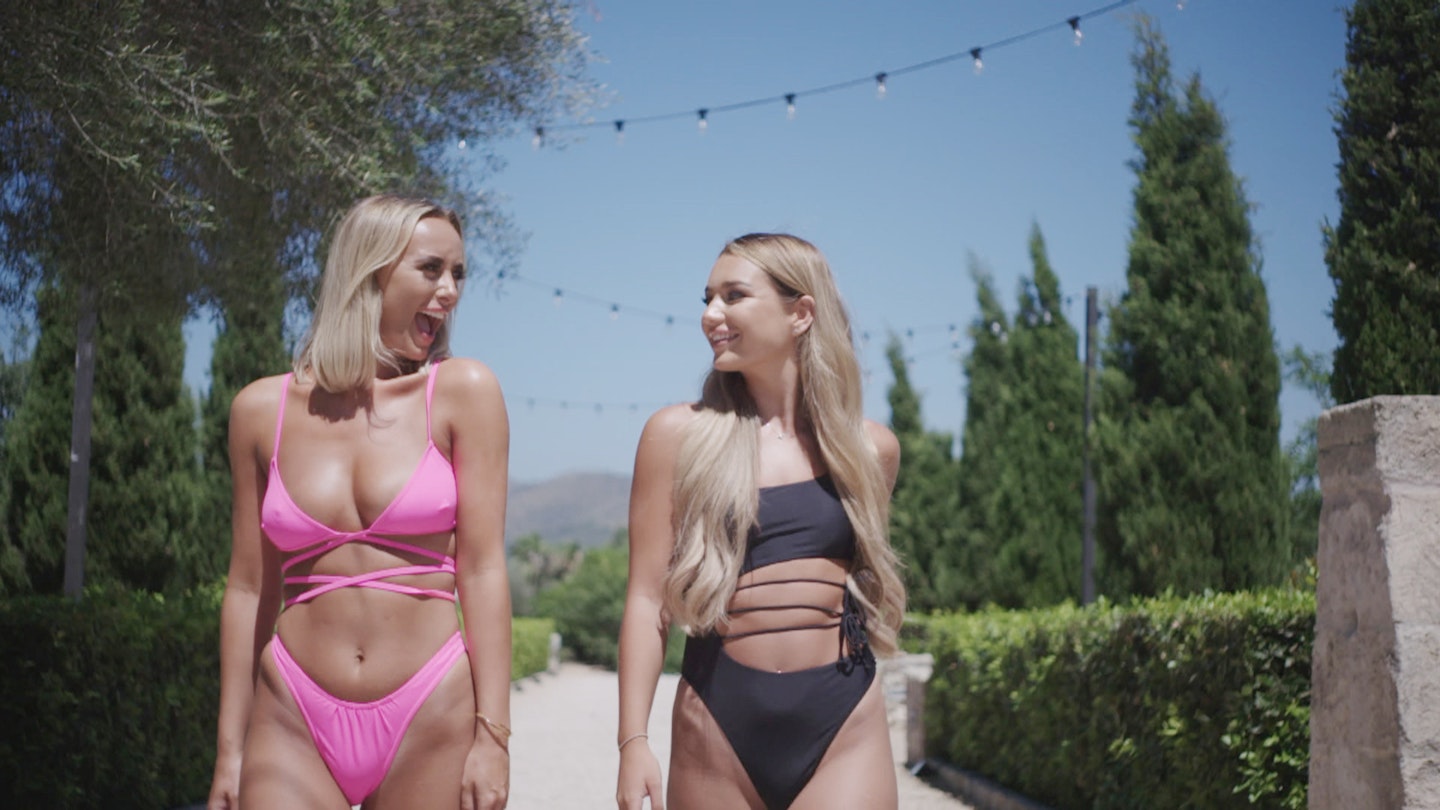 😱 It all kicked off when the Islanders played a game around who knew their couples best but when Hugo Hammond revealed that his turn off is people being fake ("personality and looks" were his exact words. Sharon Gaffka even said Hugo's opinion was, "ignorant as f--k". Read all about the fall-out here.
🌸 The girls were let out of the villa and away from the guys to enjoy a cute little brunch.
🌴 Two new girls - Lucinda Strafford and Millie Court - strutted into the villa to greet the boys and they definitely turned some heads.
Episode seven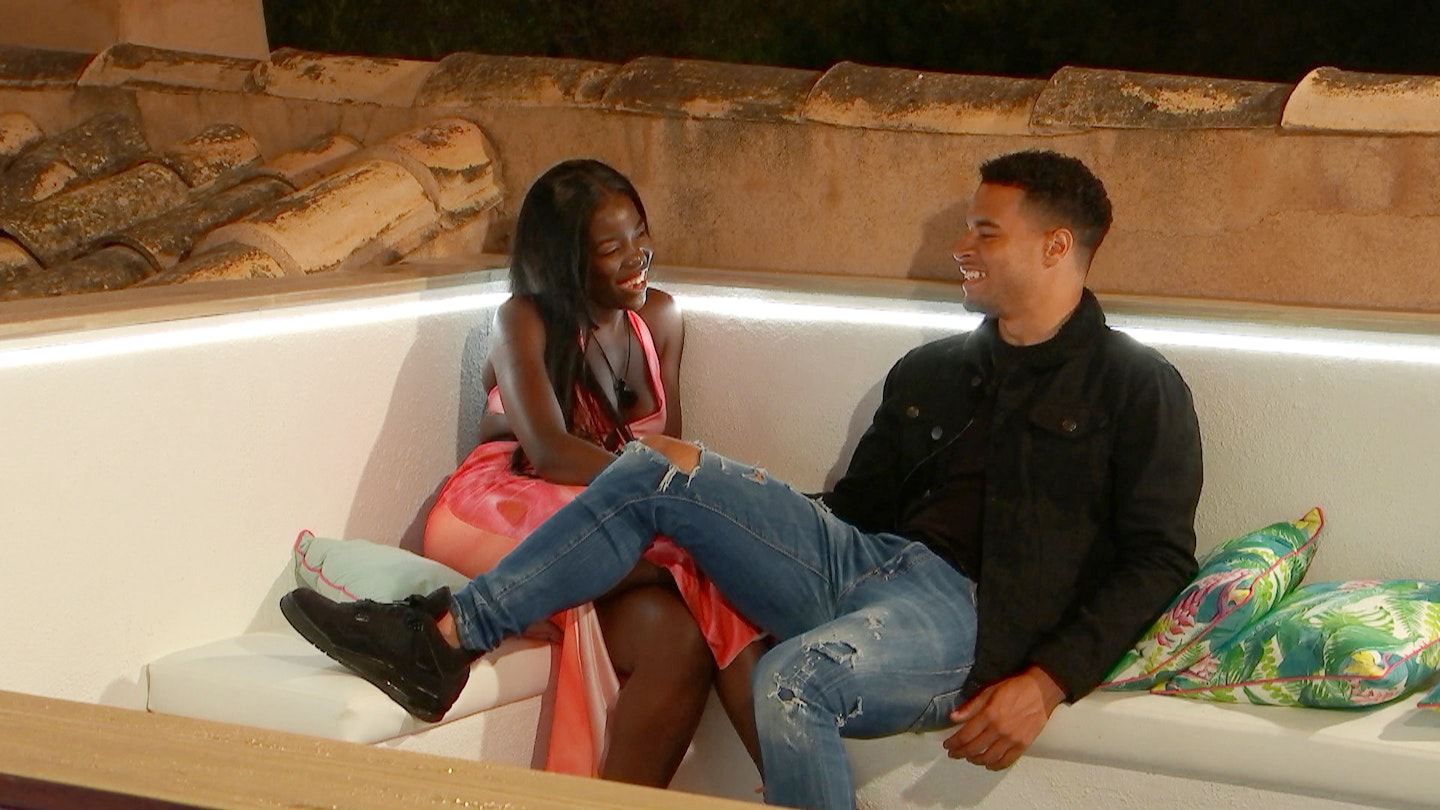 😪 After waiting for 72 hours, we said goodbye to Chuggs as new girl Rachel chose to couple up with Brad. The pair were quick to share a kiss together in bed but after Brad told her that there was 'room for improvement' in her looks (he rated her a 9/10) and hinting that she should 'get to know other guys in the villa' she was left in tears and doubting her decision.
💋 Toby and Kaz had a heart to heart where he told her that he's scared of hurting her that he's loving getting to know her and 'just wants to chill and move forward'. Then then shared a kiss and Toby confessed that he's going to 'dive straight in'. Will it last?
👀 Liberty and Jake spent a night in the hideaway, where they enjoyed massages and some alone time. However, Liberty was left feeling upset when he told her over brunch the next day that he would be open to getting to know new girls in the villa.
Episode six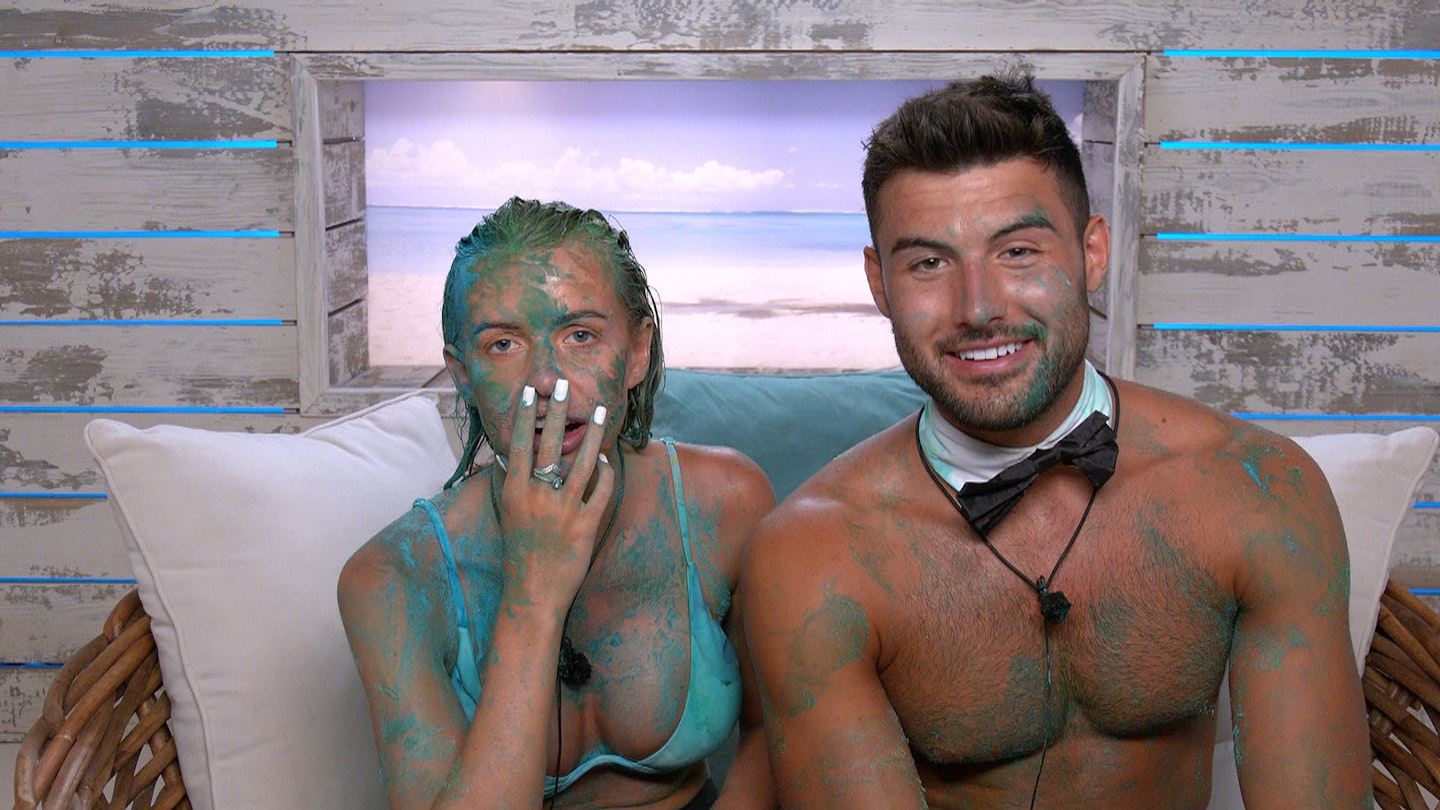 🤨 The grafting of new girl Rachel commenced as Brad announced that she is definitely her type on paper and Chuggs admitted that he is attracted to her sassiness. There were peppermint teas made and loads of flirty chats, including one about cooking 'coq au vin' with Brad who looked completely bewildered. Bless him.
🤮 There was a challenge where the guys had to dress up as James Bond and rescue their damsels in distress. There was a lot of slime, stripping and naked bums. Brad was voted the sexiest male, ofc.
💔 Jake was having even more doubts about him and Liberty as he revealed to the guys he'd be interested in getting to know another blonde with "blue or green eyes" if she came in the villa. Uh oh.
Episode five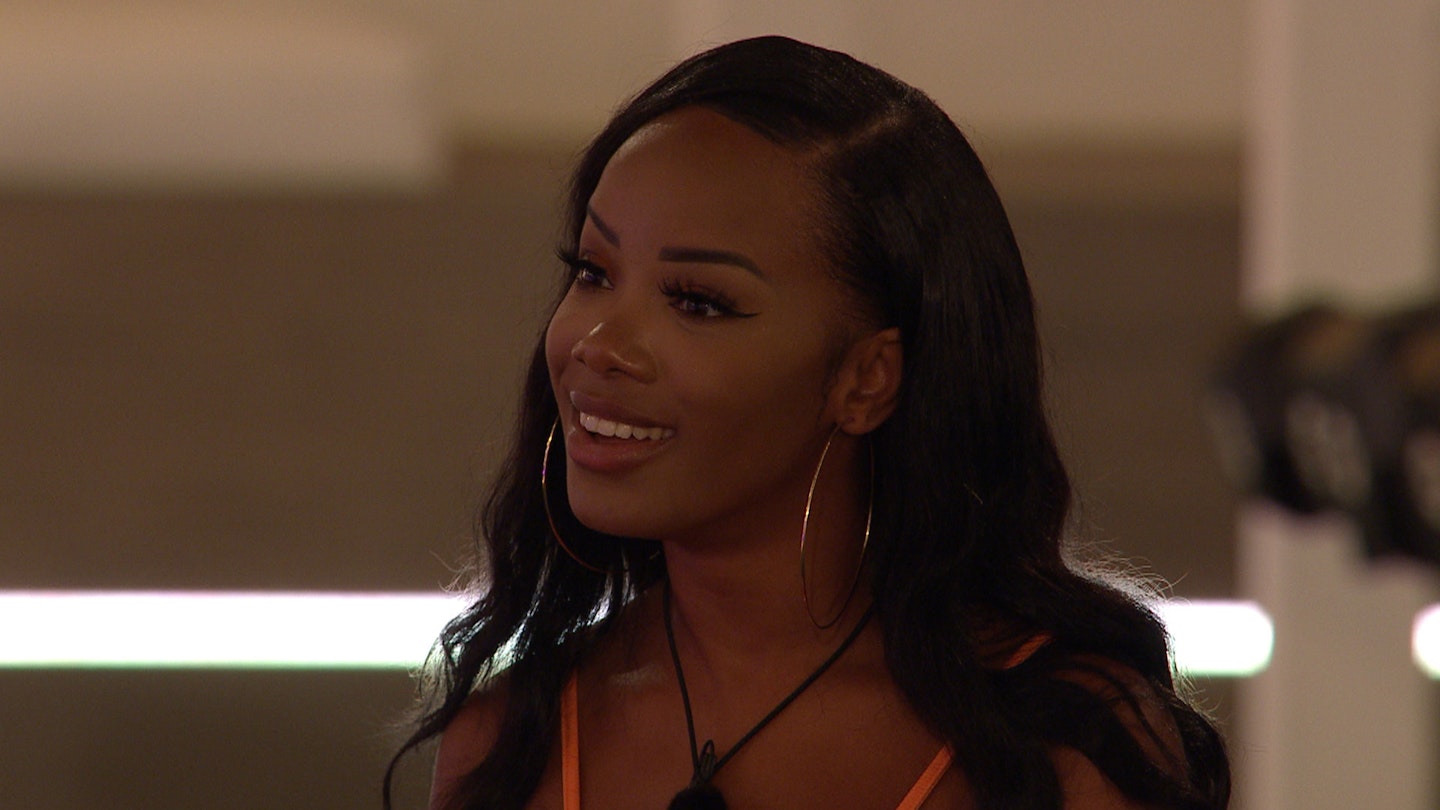 🥰 Faye spoke about her attraction to new boy Liam, declaring that "she's getting married next week" to the girls after their cute dinner date.
👀 It was recoupling time for the girls, with Faye Winter choosing Liam Rearson and Chloe Burrows choosing friendship with Hugo Hammond over romance with Brad McClelland. This left Brad and new lad Chuggs completely single.
🔥 And then brand new BOMBSHELL, 29-year-old luxury travel agent Rachel Finni, walked into the villa moments after, with a text explaining that she had just 24 hours to decide who to recouple with and who to send home. Who will she choose?
Episode four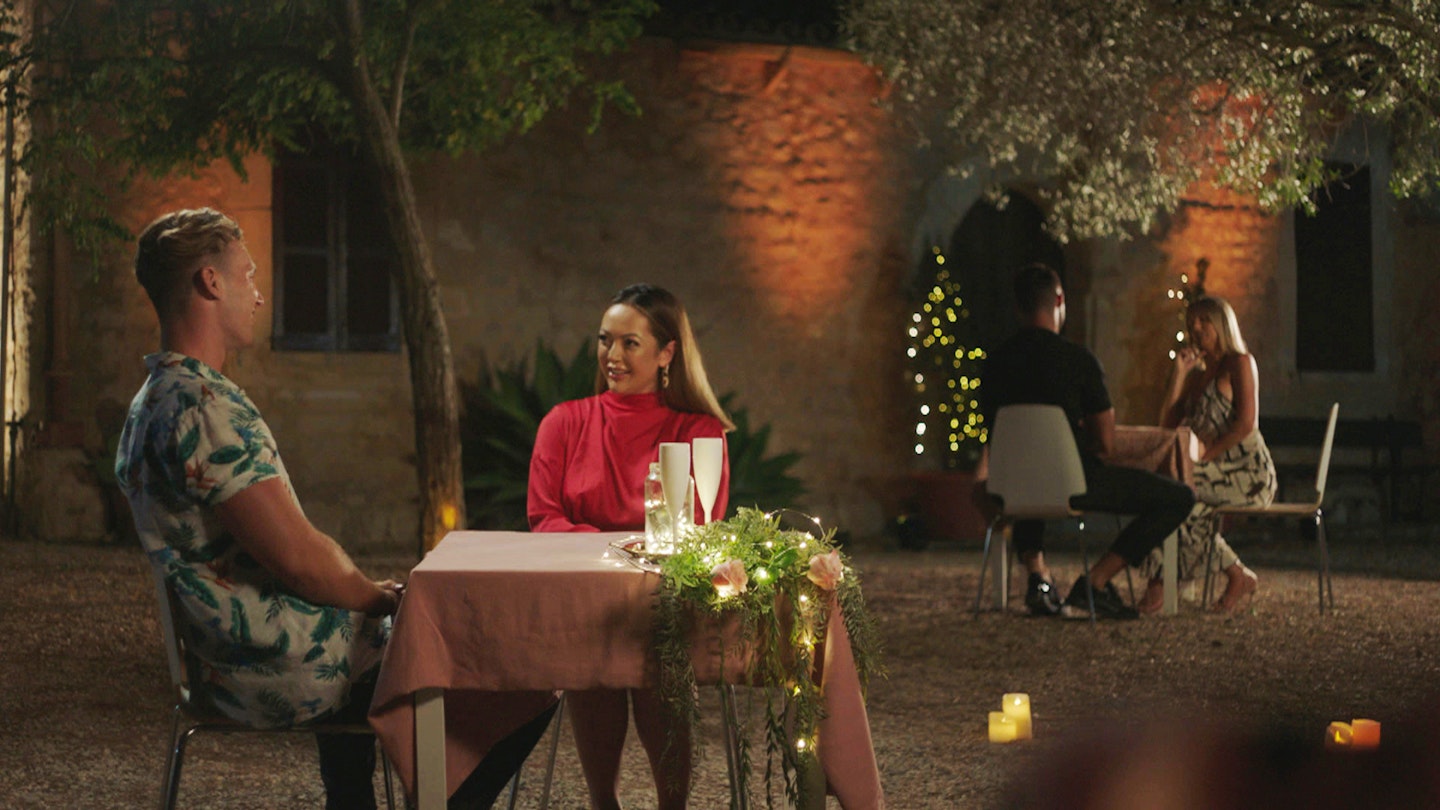 😘 We officially have 'Shaaaron', yep that's the nickname for Sharon and Aaron who both confessed to fancying each other and had a little snog. Is this the start of a potential connection?
👬 The two new boys, Liam Reardon and 'Chuggs', decide to take Sharon and Faye out on a date. Faye is over the moon as she sits down with Welsh lad Liam, and isn't even put off by their four-year age gap. Sharon is a bit more coy when it comes to Chuggs, but she did get to the bottom of whether that was his real name...
💔 Ever since Liberty and Jake walked into the villa we thought they were getting on like a house on fire. But after sharing a kiss with Liberty on the day bed and Liberty admitting that he gives her 'butterflies', Jake confessed to Hugo that he is now having some doubts.
Episode three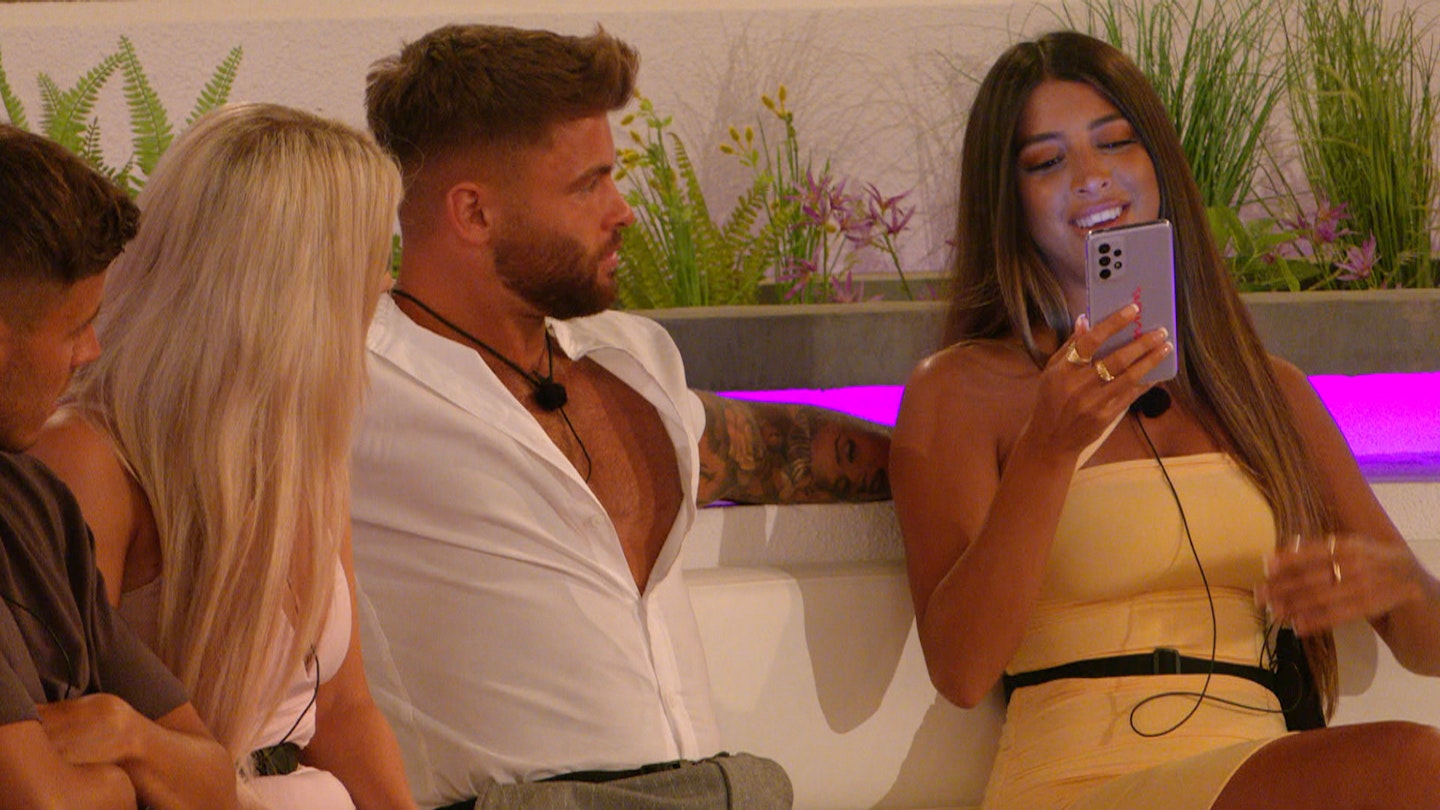 😱 There was a brutal twist where we saw Shannon Singh dramatically dumped from the Islander after just 48 hours - the quickest dumping in Love Island history - as new girl Chloe chose to couple up with Aaron Francis.
😬 There was an awks AF game of beer ping pong where Brad was dared to 'kiss the Islander he fancies the most and then kiss the Islander he fancies the least'. Brad chose to kiss new girl Chloe first and then kissed Faye - who he is coupled up with - last. Queue a very feisty row between Brad and Faye where she declared she didn't 'like him as a person'.
🌸 Toby and Kaz brought some much needed feel-good-vibes as they headed out on their very first date AND agreed to a second. Awwww.
🙈 Sharon pulled Hugo for a chat after she felt that he had been ignoring her and treating her different to other Islanders despite being in a couple. She pulled him for a chat and said, "I knew from the word go that I wasn't your type and that's perfectly fine. What annoyed me is I feel like you avoid me and you don't talk to me."
Episode two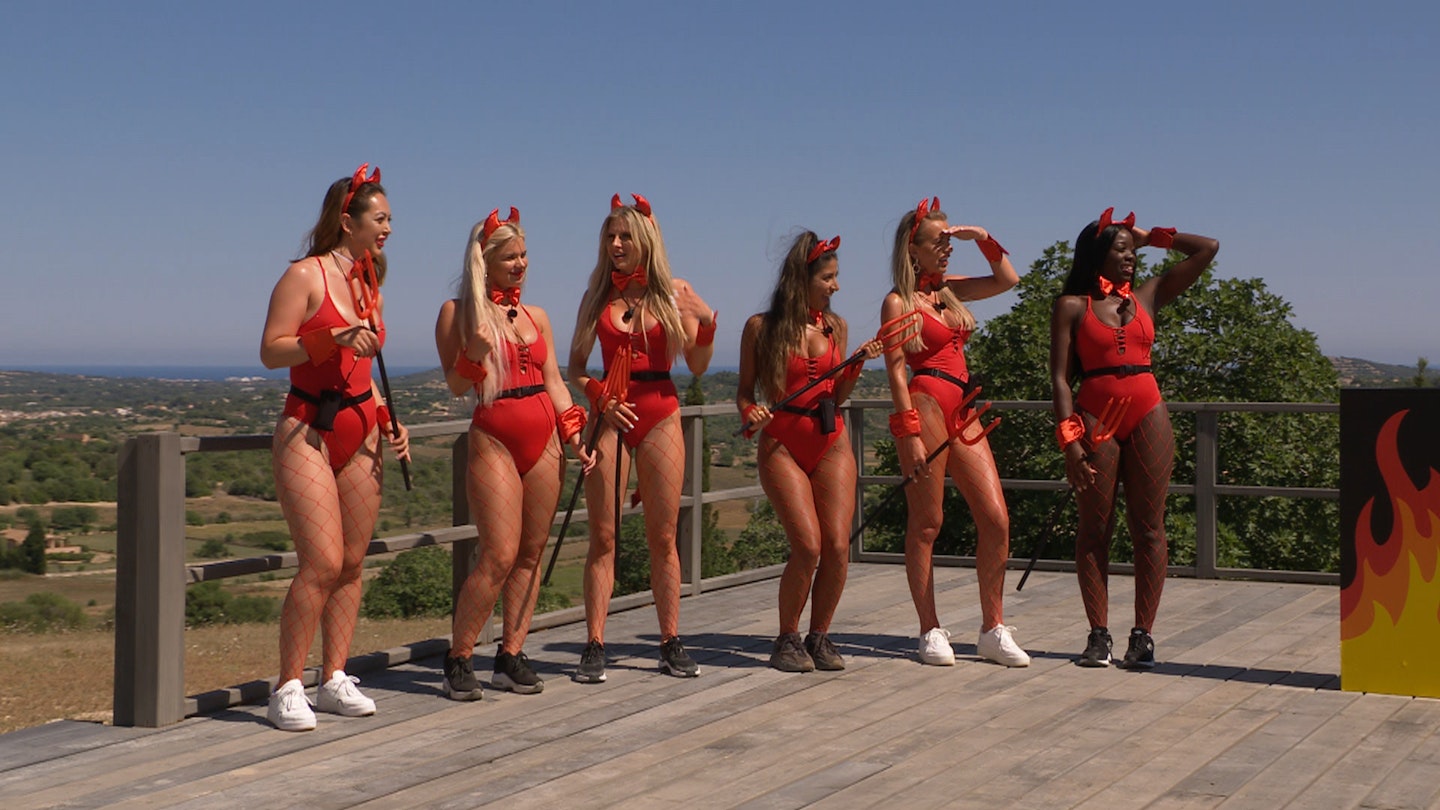 🌴 Hello bombshell Chloe Burrows! After sending that seductive voicenote to the boys, Toby delivered the news to the girls that ALL the boys are off to meet Chloe for a date outside. "So, we're going to decide to welcome her in by all of us going and not just choosing one person to go," he cheekily told them.
😈 First task time! Dressed as horny devils, of course, the Islanders spilled their sauciest secrets and many smooches were had as they tried to guess who the secret was about. Highlights of the game include Brad's nan walking in on him having sex, Hugo having sex in a road and Sharon having two threesomes. Juicy.
😜 Chloe wasted no time at all getting to know the boys ahead of the recoupling. Remaining coy, we saw her show interested in Aaron, Jake and Brad - but the girls were all left clueless about who she would couple up with.
Episode one
What a first episode! Last night saw the ten singles all coupled up for the first time but of course, there was some awks moments along the way.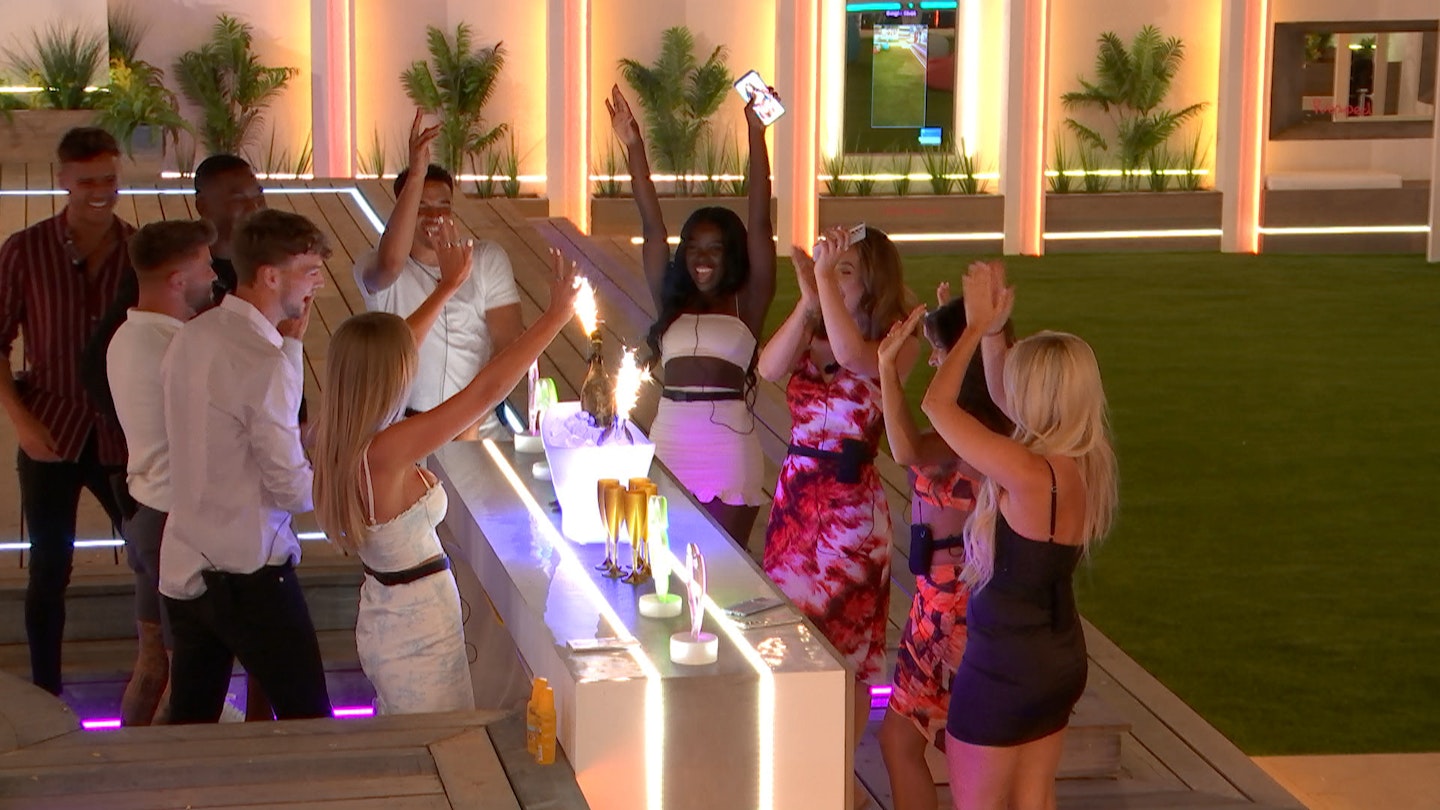 🌴 The main talking point was Faye, who got picked first by Hugo, Toby and Brad. Miss Popular, hey? The first official couple were Jake and Liberty and things seemed to be going swimmingly between the pair - until she stepped forward for Brad. Yaz and Toby ended up together in the end, but we're here for it. They provided all the bants.
😂 Sharon and Shannon stayed very coy, with Shannon refusing to step forward for ANYONE and confessing that she prefers an "old soul". Has she come to the right place? Sharon, who confessed her ick was "white jeans and an ego" stepped forward for Brad but ended up being picked by Hugo who was sat on the subs bench.
🦶🏾After the couples were decided, it was a game of truth or dare that heated things up once and for all, with Toby casually SUCKING Yaz's toes while Jake, who proclaimed he had a fetish for "small white toes", filmed the whole thing. Brad and Faye also had the first snog of the series with Brad confessing that it may have "gone on too long". Honestly, where are we meant to look? However, the fun soon stopped when Toby received a VOICE NOTE to tell him new girl Chloe was on her way.
🙈 One things that did get viewers riled were the Islanders accents - there are Islanders from Birmingham, Fife, Devon and Northumberland in the villa this year. Love Island 2018 winner Amber Rose Gill was on hand to translate Brad's strong accent though, what would we do without her?
When is Love Island on next?
Love Island is back tonight on ITV2 at 9pm.
Why was Love Island 2021 delayed?
Love Island fans have had to wait two years for a summer series in Majorca due to the coronavirus pandemic. The last series of Love Island took place in South Africa in January 2020, with Paige Turley and Finley Tapp walking away the winners. The seventh series kicked off on 28 June and will run for eight weeks.
Who is in Love Island 2021?
Just a week before the launch night on Monday 28 June, the official Love Island line-up was released and the original eleven contestants have now been named. However, just like before, there will be some bombshells waiting in the wings to provide the shock factor and to try and test the Islanders loyalty.
CHECK OUT The official Love Island 2021 line-up in full
Love Island 2021 official cast - heat and Closer slider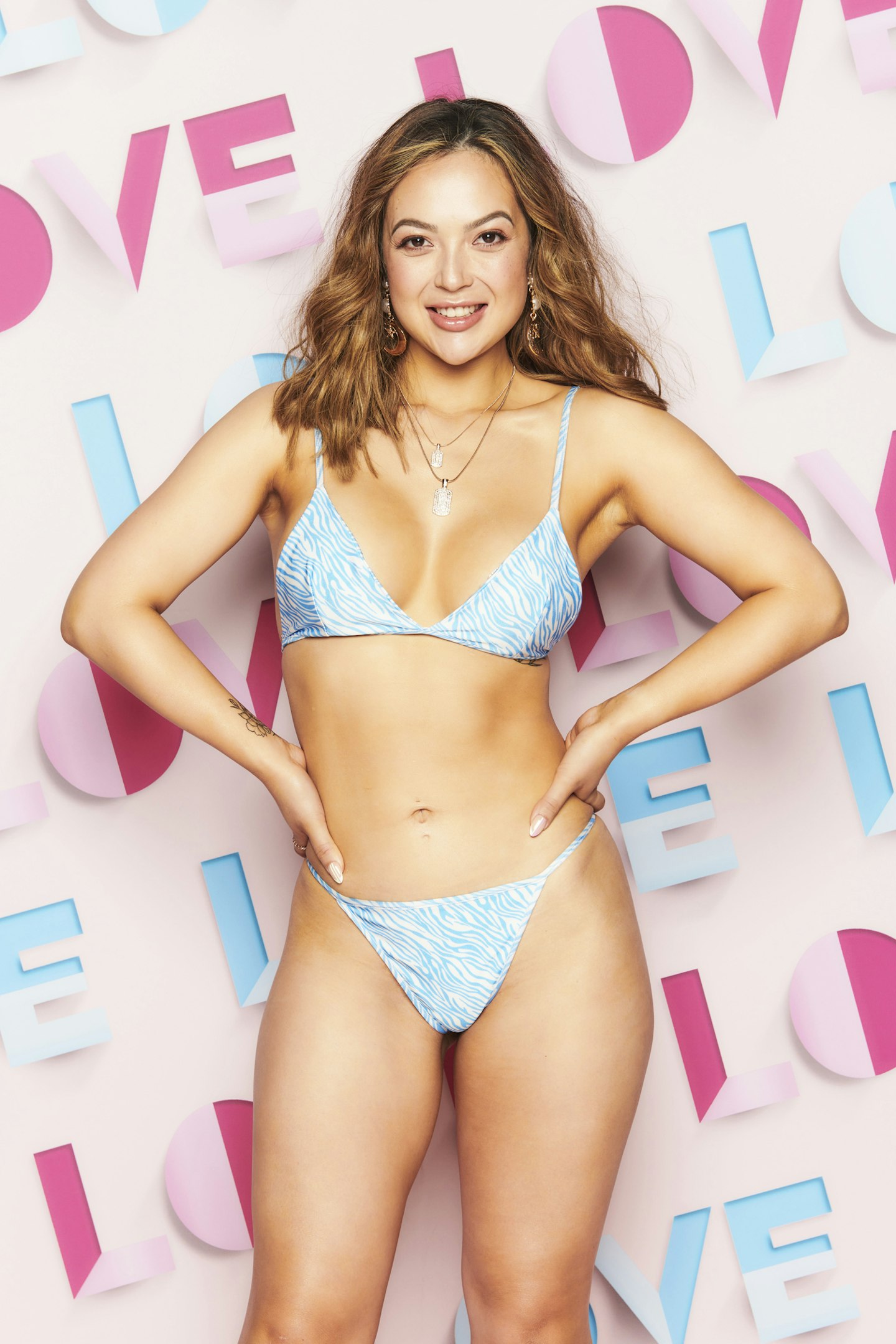 1 of 11
CREDIT: u00a9 ITV Pictures
Sharon Gaffka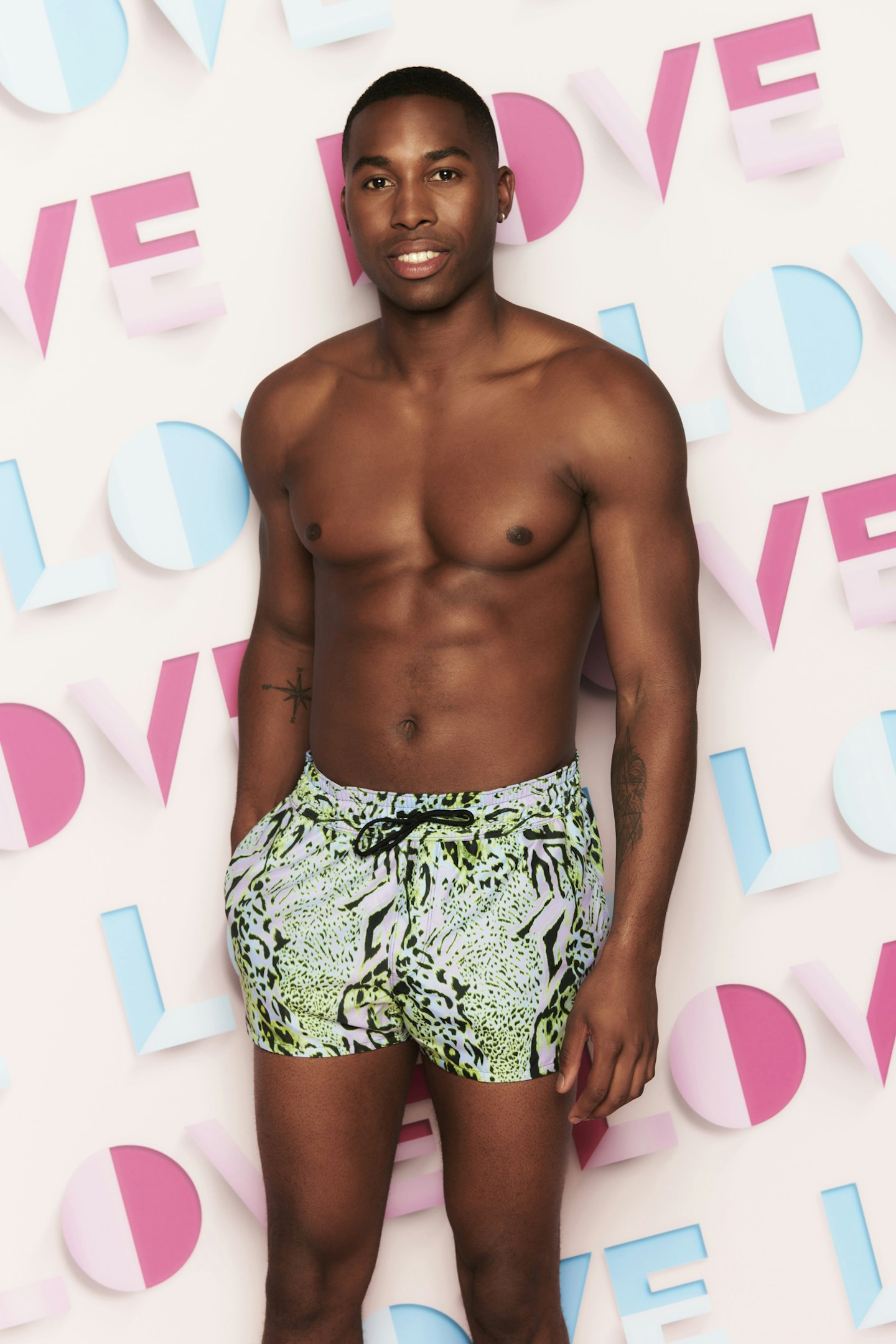 2 of 11
CREDIT: u00a9 ITV Pictures
Aaron Francis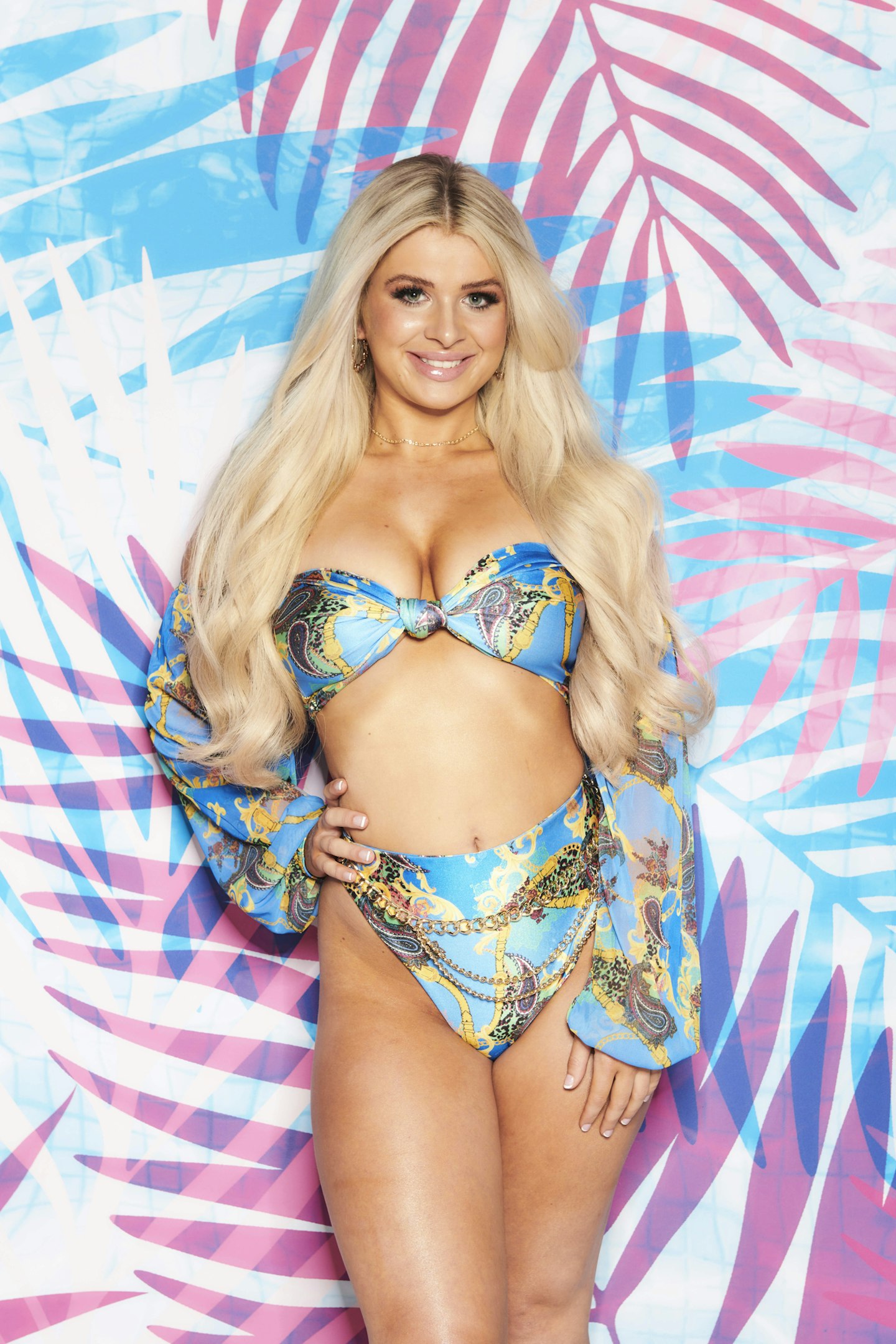 3 of 11
CREDIT: u00a9 ITV Pictures
Liberty Poole
Liberty, 21, is a marketing student and cheeky waitress, wait for it....at Nando's. The dream. She's from Birmingham and describes herself as a 'social butterfly'. Aw. You can read all about her reasons for going on Love Island here.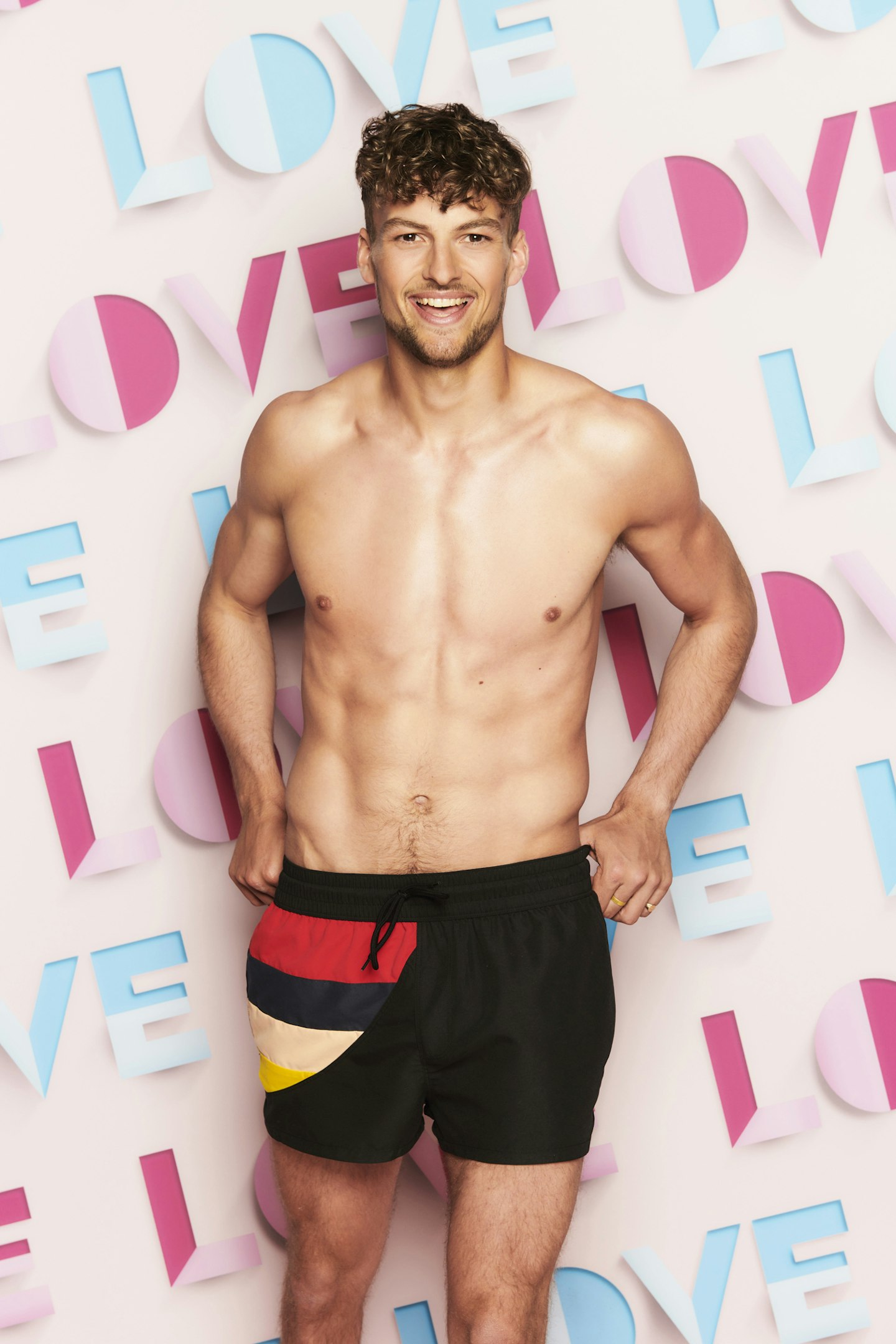 4 of 11
CREDIT: u00a9 ITV Pictures
Hugo Hammond
PE teacher Hugo, 24, is Love Island's first physically disabled Islander as he was born with clubfoot. He's quite the sporty type, too, who has played cricket for England PD and teaches sport. You can find out even more about him here.Age: 24From: HampshireOccupation: P.E TeacherInstagram: hugo_hammond_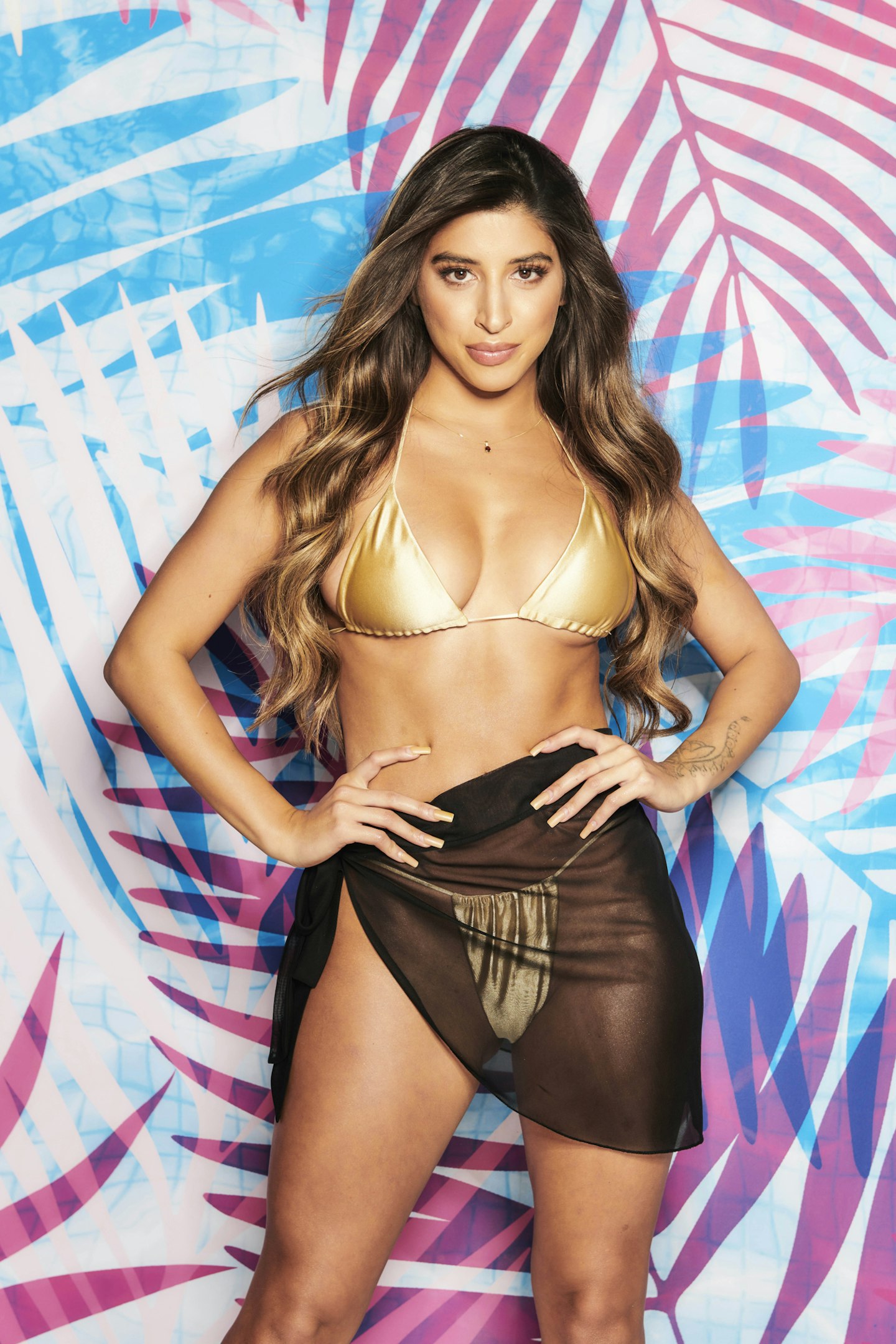 5 of 11
CREDIT: u00a9 ITV Pictures
Shannon Singh
Scottish babe Shannon,22, is pausing her career in modelling for a stint at finding love in the villa. Age: 22From: FifeOccupation: ModelInstagram: shannonsinghhh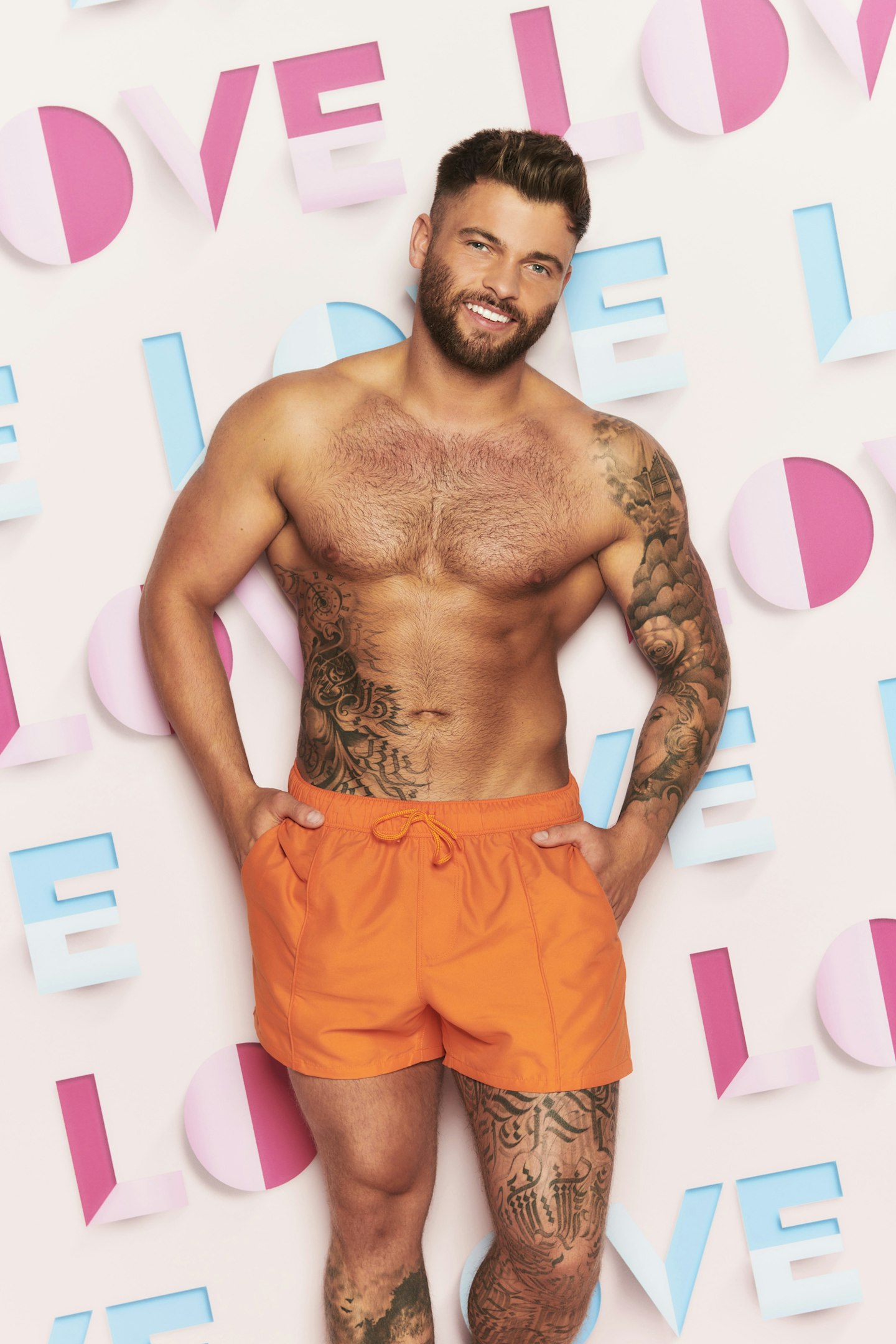 6 of 11
CREDIT: u00a9 ITV Pictures
Jake Cornish
Age: 24From: Weston-Super-MareOccupation: Water EngineerInstagram: jakecornish7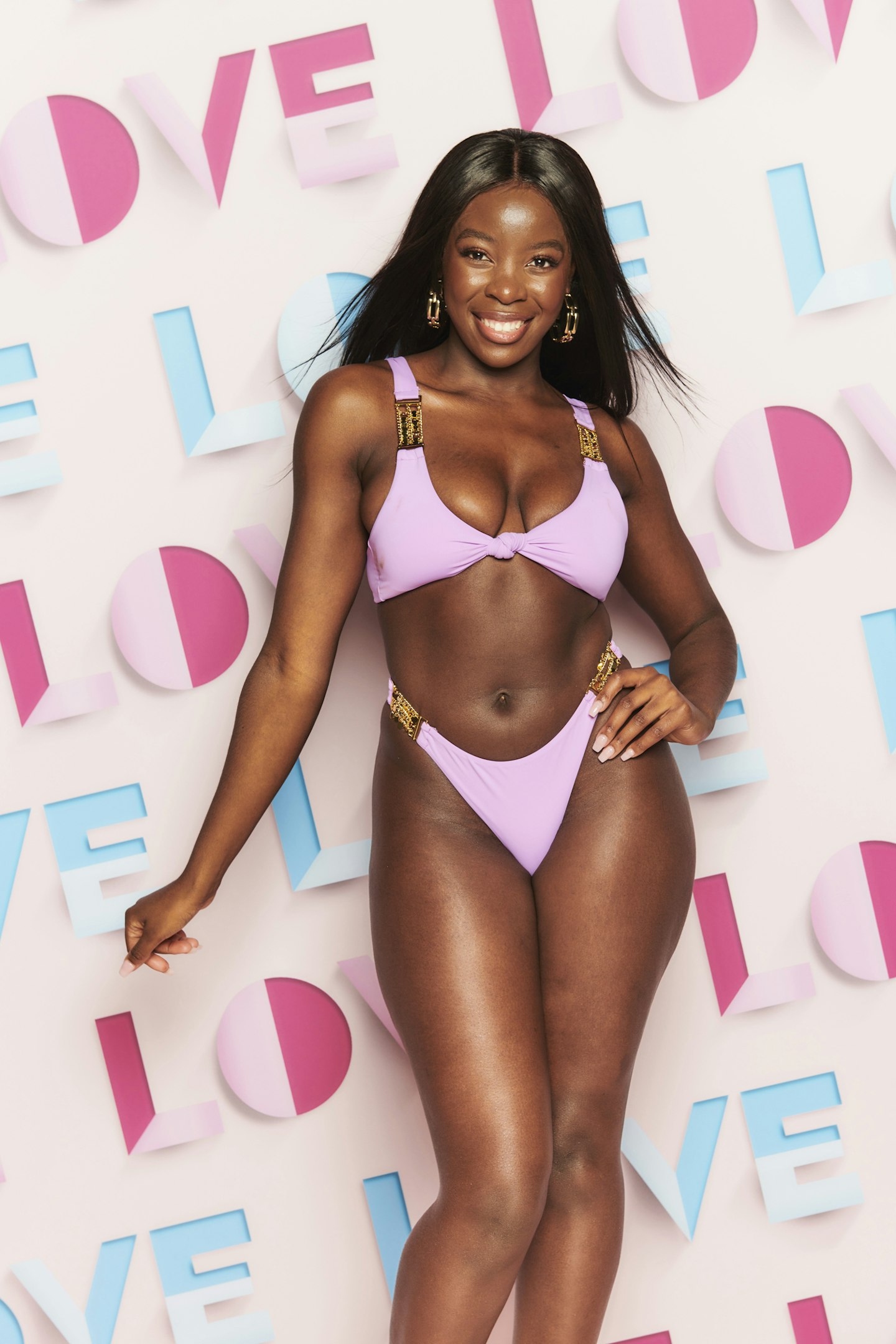 7 of 11
CREDIT: u00a9 ITV Pictures
Kaz Kamwi
Age: 26From: EssexOccupation: Fashion BloggerInstagram: kazkamwi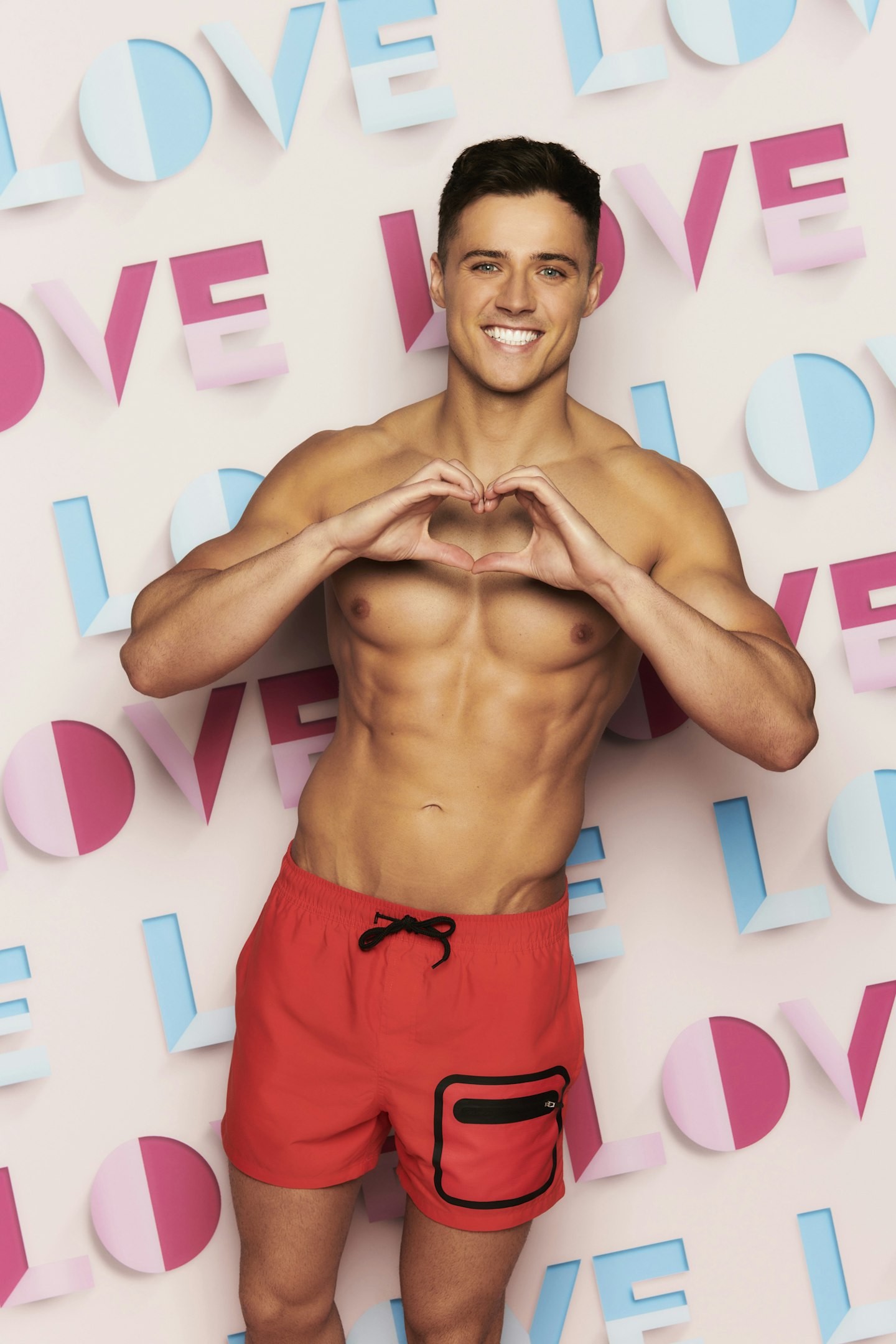 8 of 11
CREDIT: u00a9 ITV Pictures
Brad McClelland
Age: 26From: NorthumberlandOccupation: Labourer Instagram: brad_mcclell
9 of 11
CREDIT: u00a9 ITV Pictures
Chloe Burrows
Age: 25From: BicesterOccupation: Financial Services Marketing ExecutiveInstagram: chloe__burrows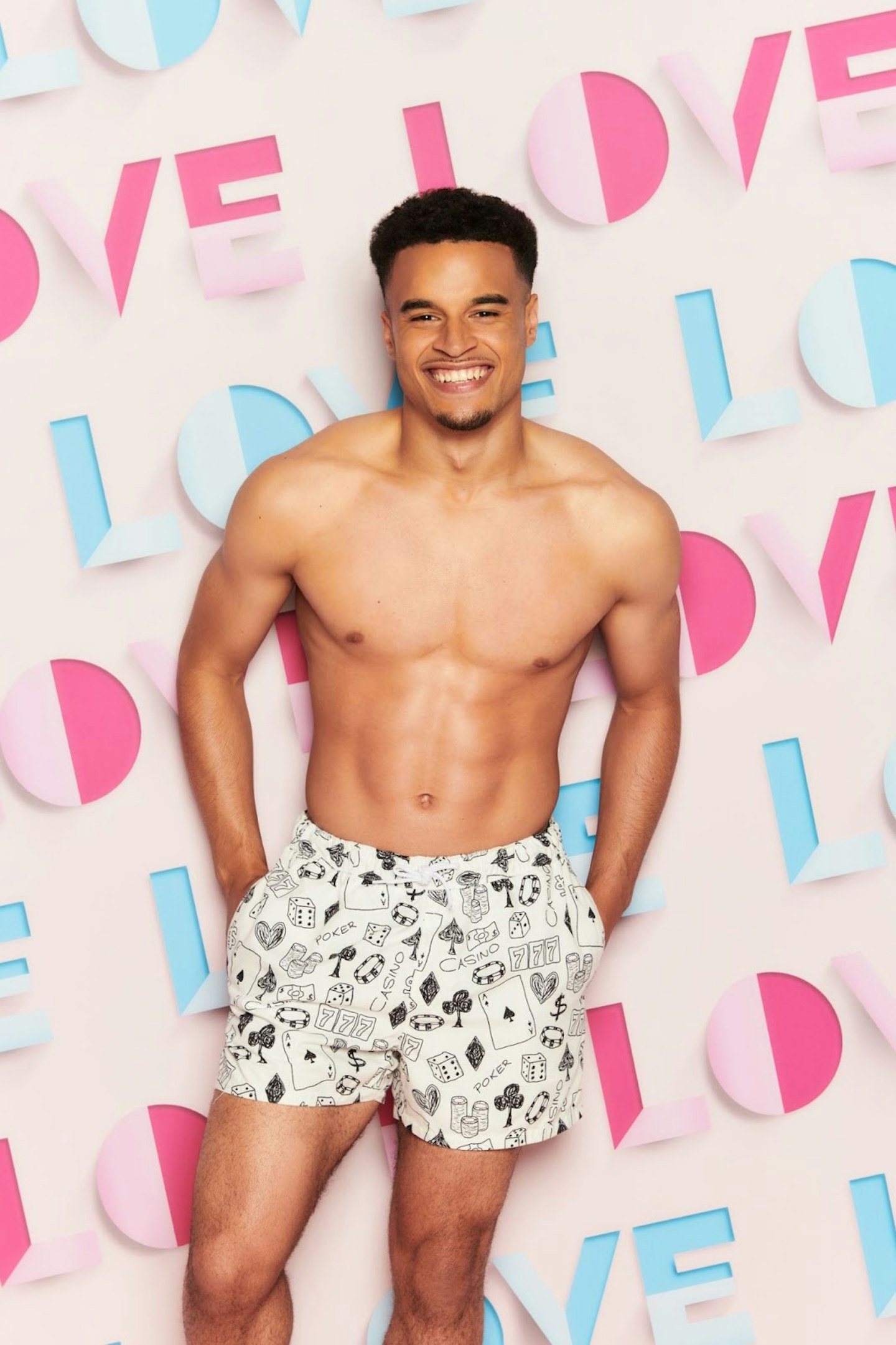 10 of 11
CREDIT: u00a9 ITV Pictures
Toby Aromolaran
Age: 22From: EssexOccupation: Semi-Pro FootballerInstagram: tobyaromolaran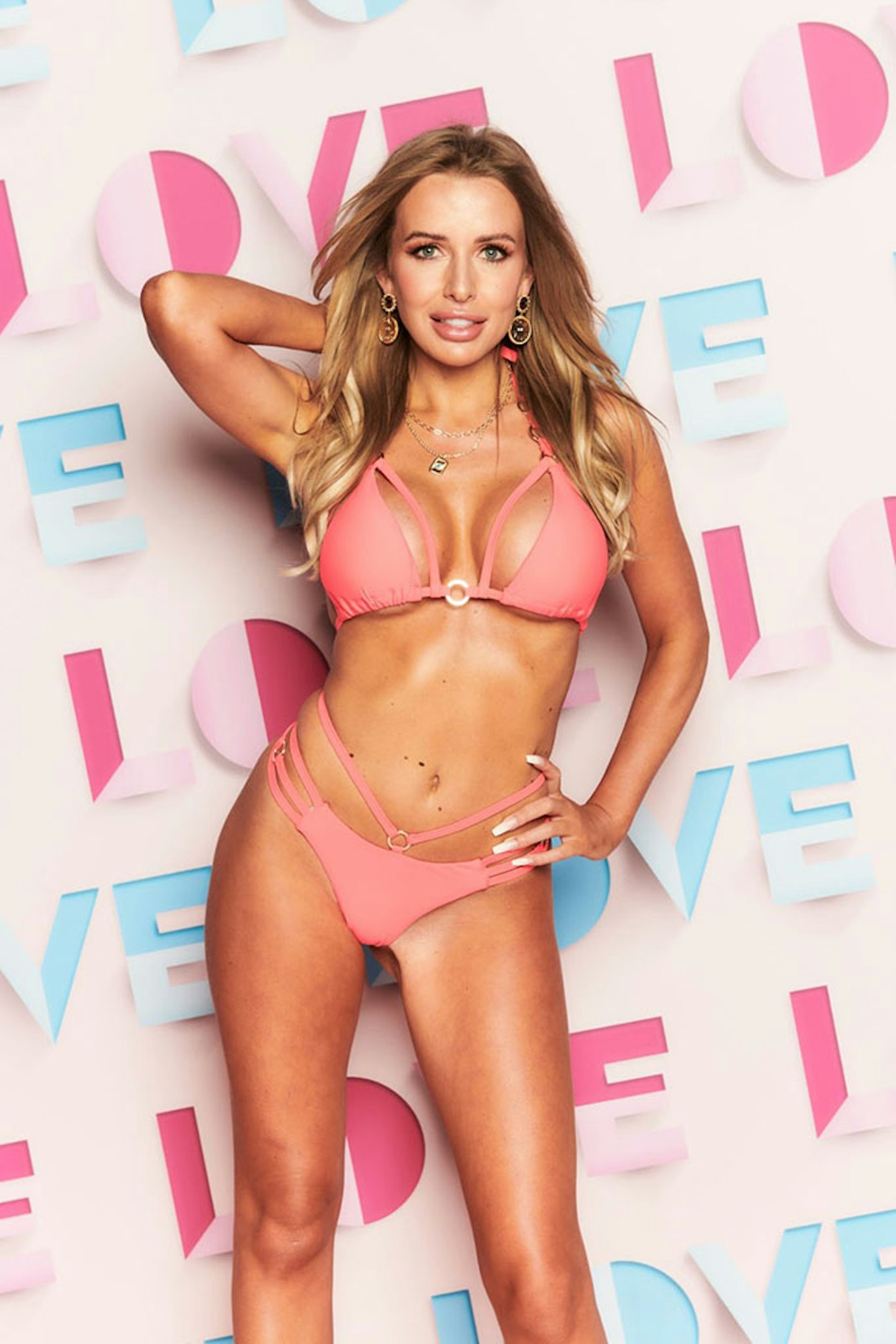 11 of 11
CREDIT: u00a9 ITV Pictures
Faye Winter
Age: 26From: DevonOccupation: Lettings Manager
WATCH 'I'm pregnant or we've split': Luke T and Siannise talk rumours & love after Love Island
Look! More Love Island news!
Why Love Island's Brad McClelland CAN'T couple up with Shannon Singh
What's new for Love Island 2021?
Apart from some changes throughout the new look villa, Love Island will have the same format as previous years, with producers planning to stick to the Casa Amor twist that will "shake things up". However, bosses have urged fans to #BeKind before they react on social media.
ITV recently outlined the new duty of care protocols they've put in place to support contestants before, during and after their time on the show.
There have been calls for additional support for Islanders in recent years, in light of the level of social media attention facing them when they leave the villa, as well as the ever-increasing popularity of the show, and following the tragic deaths of Sophie Gradon and Mike Thalassitis.
After the official line-up was released, show host Laura Whitmore pleaded with fans to treat the stars with "love, compassion and respect".
In a moving message alongside her promo pic for the show, Laura explained that she hoped to do to her friend Caroline Flack "proud" this year. Caroline tragically took her own life at the age of 40 on February 15 2020.
"I think we're all ready for some love! Ahhhhhh!" she wrote.
"So excited to watch the new islanders. Hope you enjoy talking about them and following their journey and just a reminder to treat them with love, compassion and respect when they leave the show and go back to real life. "Caroline I hope we do you proud. One week to go."