One of the biggest songs on TikTok this year so far has undeniably been Saucy Santana's incredible Material Girl. It's been all over our FYPs (and playing non-stop in our heads) for what feels like an eternity.
But outside of that addictive song, we really don't know all that much about Saucy Santana. It's time that changed...
Who is Saucy Santana?
Saucy Santana is an American rapper. He began his career as a makeup artist for the hip-hop group City Girls before releasing his debut single, Walk Em Like A Dog, in 2019, the same year he started rapping (wow). Later that year he released his first EP Dog Walkers.
He didn't plan on being a rapper and only started rapping to make a theme song for a podcast he hosted with his friends (double wow).
His 2020 single Walk went viral on TikTok, resulting in the #WalkChallenge and earning him a cosign from none other than Nicki Minaj. His songs Material Girl and Here We Go also gained popularity on the TikTok.
He released his debut album Keep It Playa in 2021.
Outside of his work in music he has also appeared in reality TV shows such as Love & Hip Hop: Miami.
Saucy Santana is an openly gay rapper, he came out when he was 17 years old. In an interview with Billboard he said, "Was getting my nails done, I was wearing girl clothes, purses, and makeup. I had to already have the mindset that I don't give a f--- and I'm doing me regardless of how a person feels."
He went on to say that he wants to "show everybody that they can be how they want to be."
Speaking to Forbes about how LGBTQ+ people can make music that reaches as large an audience as possible he said, "One thing about music: a hit is a hit. So regardless of if somebody is albino, polka dot, gay, lesbian, if it's a hit record, it's a hit record and that's something that you can't deny.
"So us as LGBT people need to just keep producing this good undeniable music,"
In 2019 he was shot in a drive-by shooting alongside two others. He believed the shooting was motivated by homophobia.
He talked to NBC 6 Miami about the shooting. He said, "I'm lucky, blessed to be alive. I got shot in the top of my shoulder, you was aiming at my face or at my head, that's an instant kill."
He continued, "It happened out of nowhere, so we could have been ran off the road, anything. We could have been dead. You have people that have their own motives, and everybody isn't going to be accepting of the type of artist that I am."
What is Saucy Santana's real name?
Saucy Santana's real name is Max Eustace.
How old is Saucy Santana?
Saucy Santana was born on 8 October 1993, meaning he is currently 28 years old (and a Libra for all you astrologers out there ♎️).
What is Saucy Santana's net worth?
According to exactnetworth.com Saucy Santana's net worth is approximately $400k.
How tall is Saucy Santana?
According to exactnetworth.com Saucy Santana is 5 feet 8 inches or 172 cm tall.
Where does Saucy Santana live?
Saucy Santana grew up in Bridgeport, Connecticut before moving to Florida at the age of 10, where he is currently based. Saucy Santana's music is very influenced by the Florida hip-hop he grew up around. Speaking to UrbanBridgez he said, "it's artists like Tampa Tony who make me embrace my Florida music and culture."
Talking to Rolling Stone about his hometown he also said, "once I moved to Florida. I just had more Florida bass. I just started getting more into the culture of Florida music."
Check out these other amazing LGBTQ+ rappers you NEED to listen to 🎶 🏳️‍🌈:
The best Black LGBTQ+ rappers to know about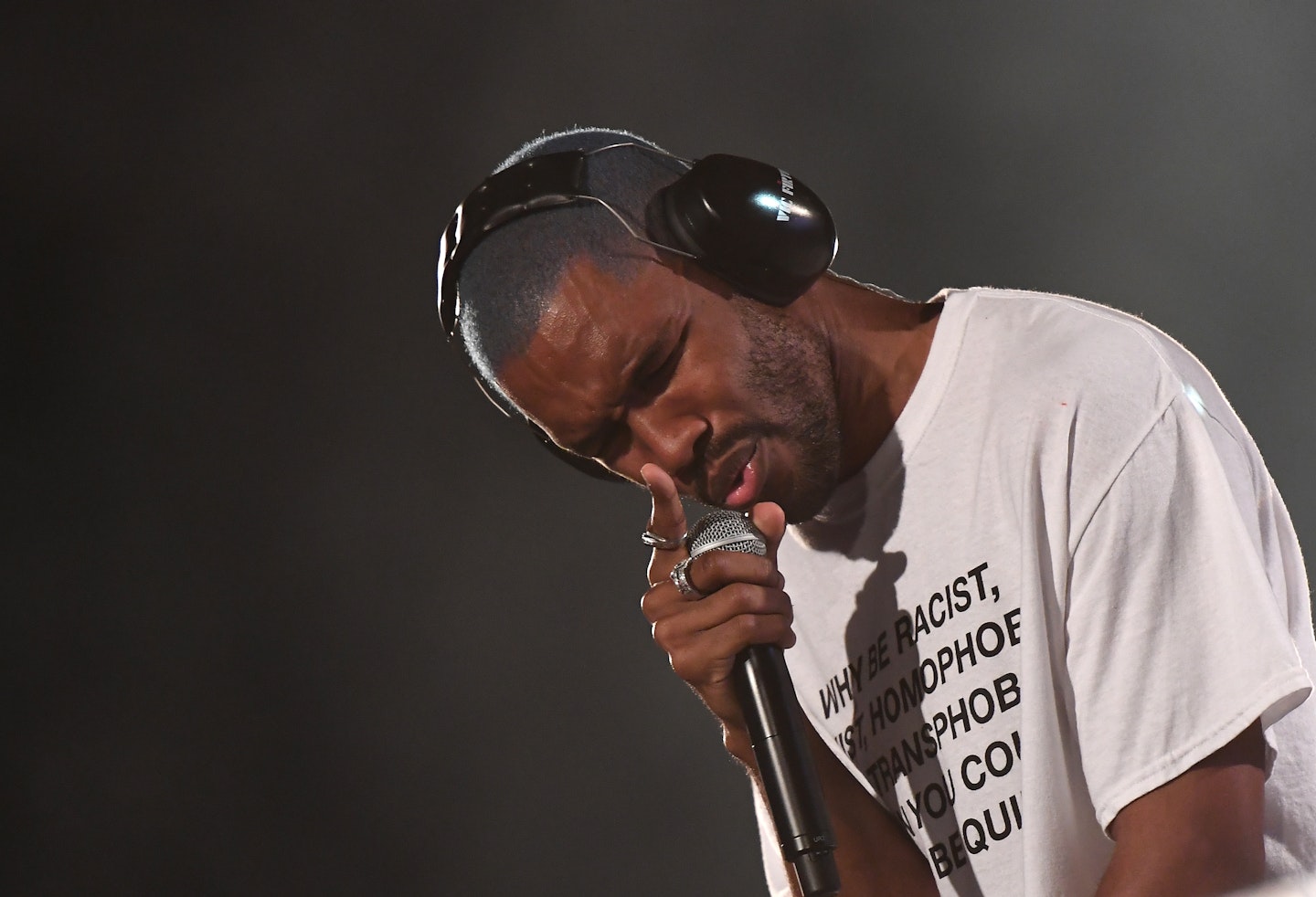 1 of 12
CREDIT: Getty Images
Frank Ocean
Like Lil Nas X, Frank Ocean really needs no introduction at this point. If you're unfamiliar with his music you may have spotted him at this year's Met Gala, sporting a green hairdo (and a green robot baby to match). Frank is as gifted a rapper as he is a singer, with a beautiful voice to serenade any occasion. Frank came out just before dropping his debut album Channel Orange in 2012. After a four year break, he released the album Blonde in 2016, another huge success for Frank both commercially and critically. Whilst he has been relatively quiet for the last year or so, based on his track record that means something amazing is surely just around the corner.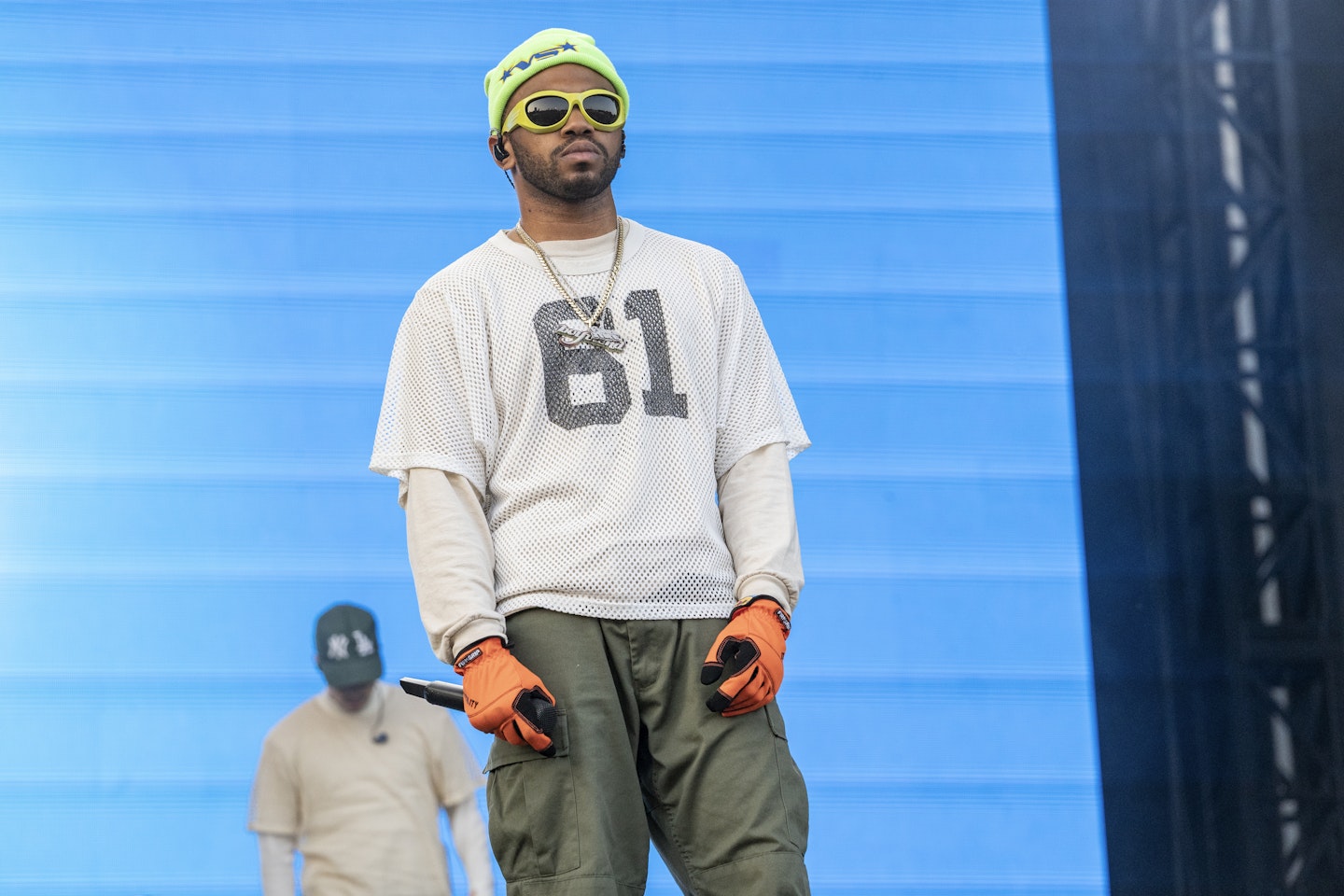 2 of 12
CREDIT: Getty Images
Kevin Abstract
Kevin Abstract first started making noise as part of the hip-hop boyband Brockhampton. This group have seen a great deal of success releasing music with ASAP Rocky, Shawn Mendes (a confessed crush of his) and even Dua Lipa. Outside of this group he has had great success as a solo artist, with albums such as American Boyfriend: A Suburban Love Story. As with Lil Nas X, Kevin is open about his sexuality in his music. There's so much Kevin Abstract music out there you're going to be spoiled for choice.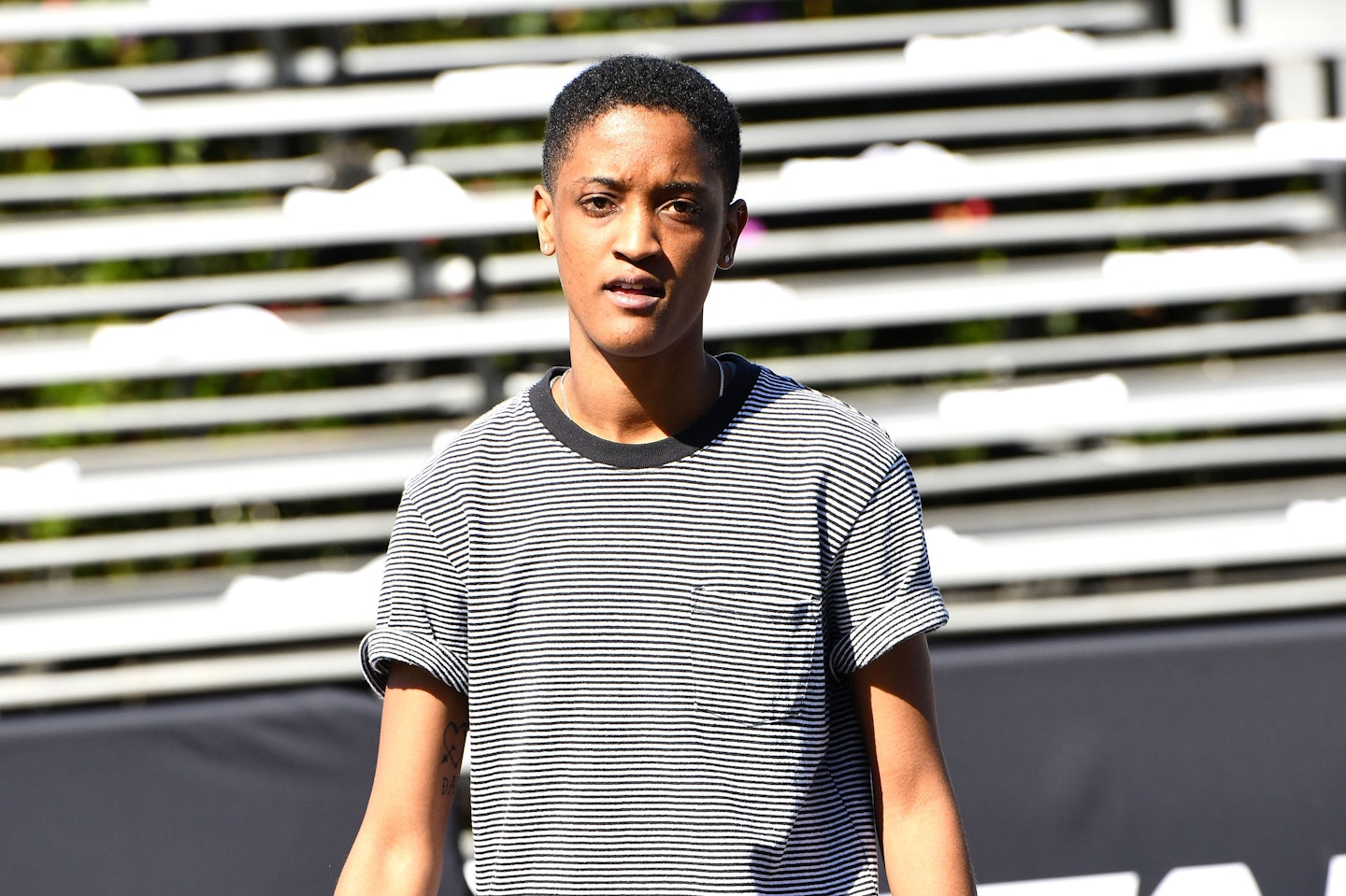 3 of 12
CREDIT: Getty Images
Syd
Syd (a.k.a Syd Tha Kyd) first turned heads as a member of the hip-hop collective Odd Future, a group Frank Ocean was also a member of. She gained further success through her group The Internet and her solo work. As well as being a rapper she is also an accomplished singer and producer who experiments with Neo-soul and R&B as well as hip-hop. With new music on the horizon, Syd is definitely an artist to keep your eyes on ud83dudc40.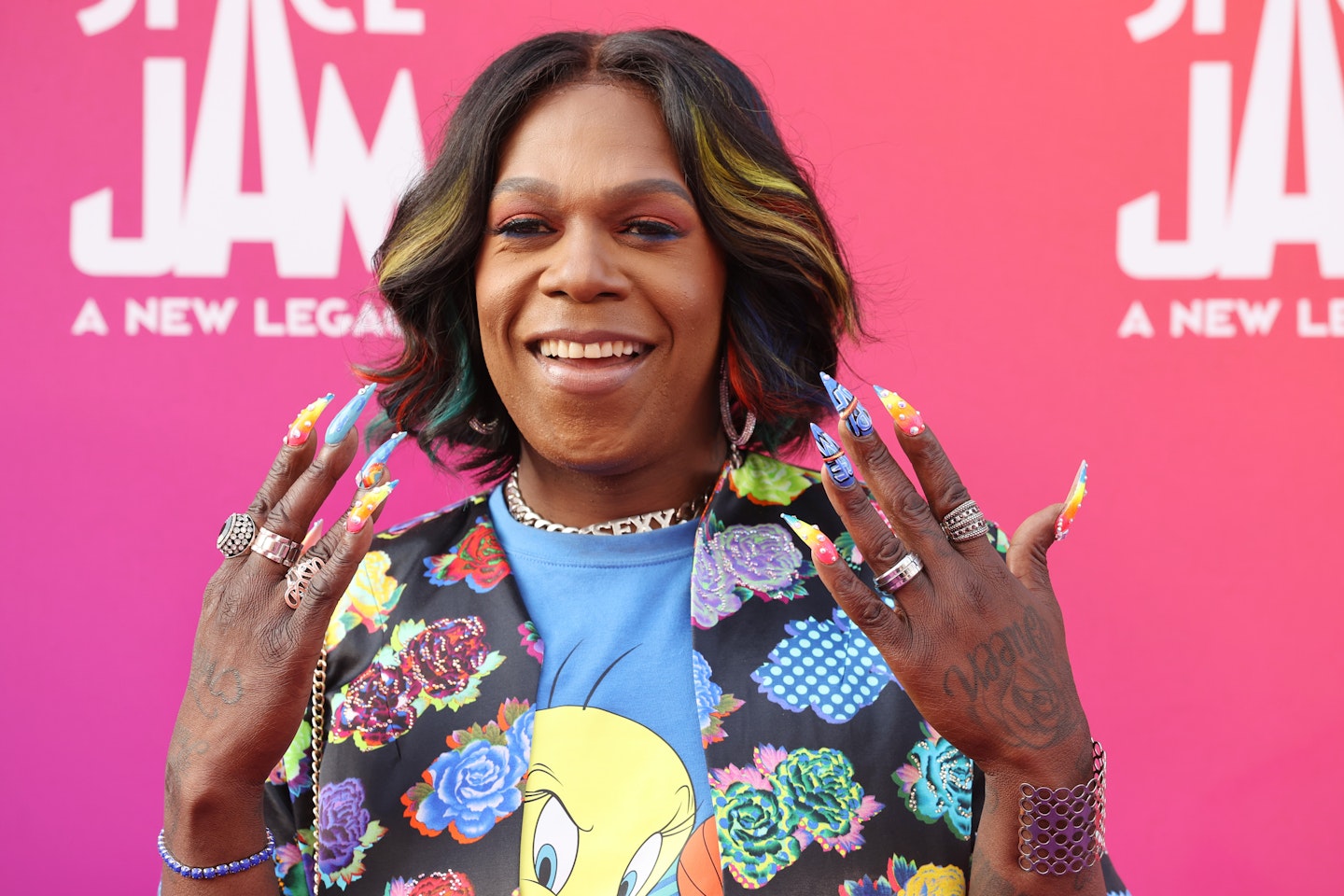 4 of 12
CREDIT: Getty Images
Big Freedia
Big Freedia is one of the most prolific rappers on this list. She has been releasing music for over twenty years and is a key figure in the New Orleans 'bounce' hip-hop movement. Whilst LGBTQ+ rappers have historically been subject to homophobic abuse within certain hip-hop communities, they have been central to the development of the 'bounce' movement, with Freedia being one of the most prominent artists in this sub-genre. You may recognise her from her work with Ru Paul, Drake and even Beyoncé (yes, you heard us right... never ignore a recommendation from Queen Bey). you really shouldn't sleep on Big Freedia... you can't to be honest... her music is very loud.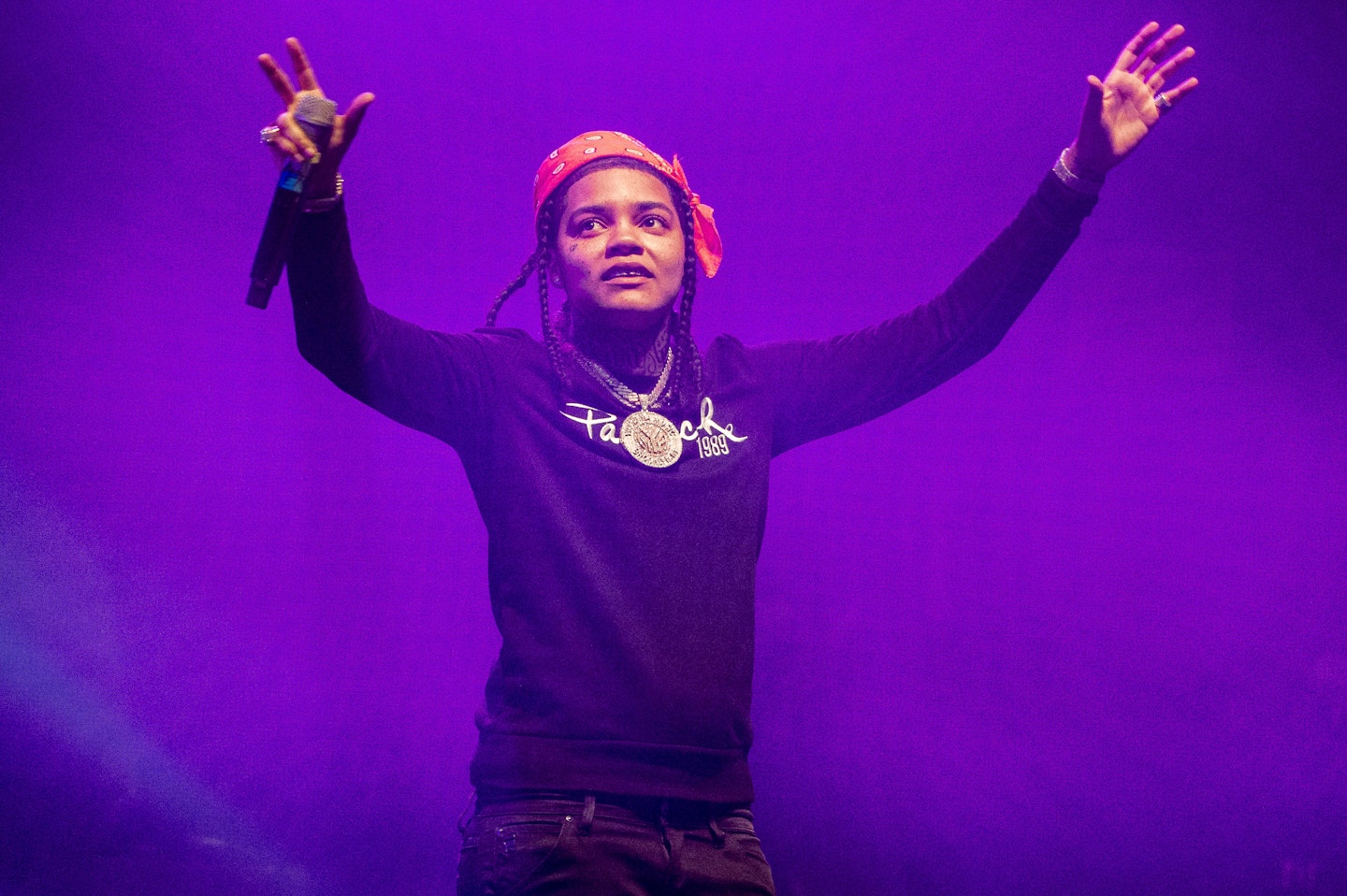 5 of 12
CREDIT: Getty Images
Young M.A
Young M.A has made a big impact on the rap scene since emerging in the mid-2010s. She's best known for her hit single "Ooouuu" and the music video attached to it that has racked up over 350 million views on YouTube. This track propelled her into the limelight with a promising career ahead as highlighted in her being included in the Forbes 30 under 30 list in 2018. The future sure looks bright for Young M.A.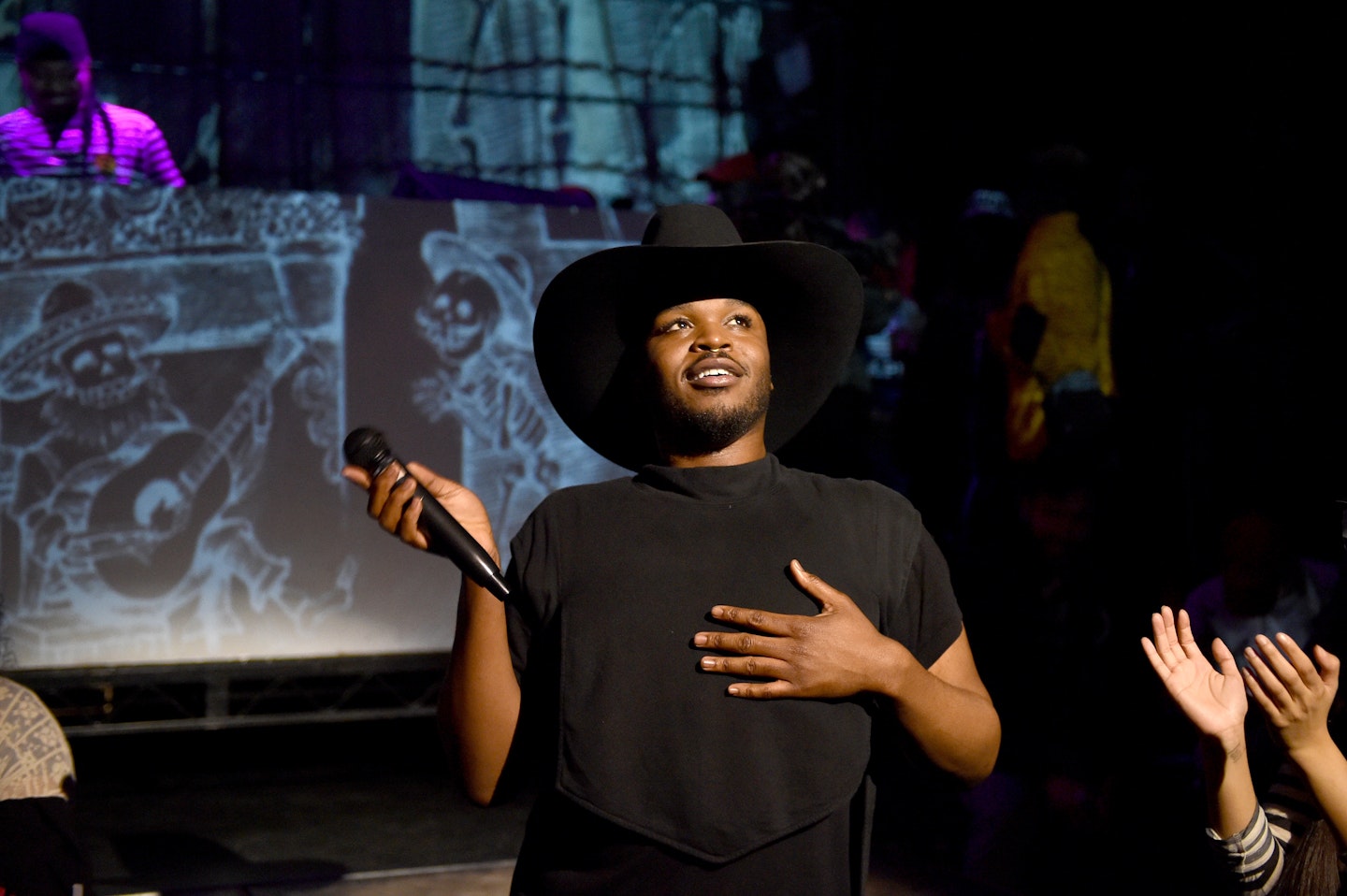 6 of 12
CREDIT: Getty Images
Cakes Da Killa
Cakes Da Killa should definitely be a lot bigger than he is. He's been making noise for a while now, releasing music for around ten years. He's an incredibly skilled rapper with a flow to rival the best and biggest rappers at the moment. His style incorporates elements of house music, making it easy to groove to. if you watched Rhythm + Flow on Netflix you may recognise him as he made it to the cyphers round and won the praise of Cardi B. Following the exposure this appearance has brought Cakes is definitely one to watch ud83dudc40.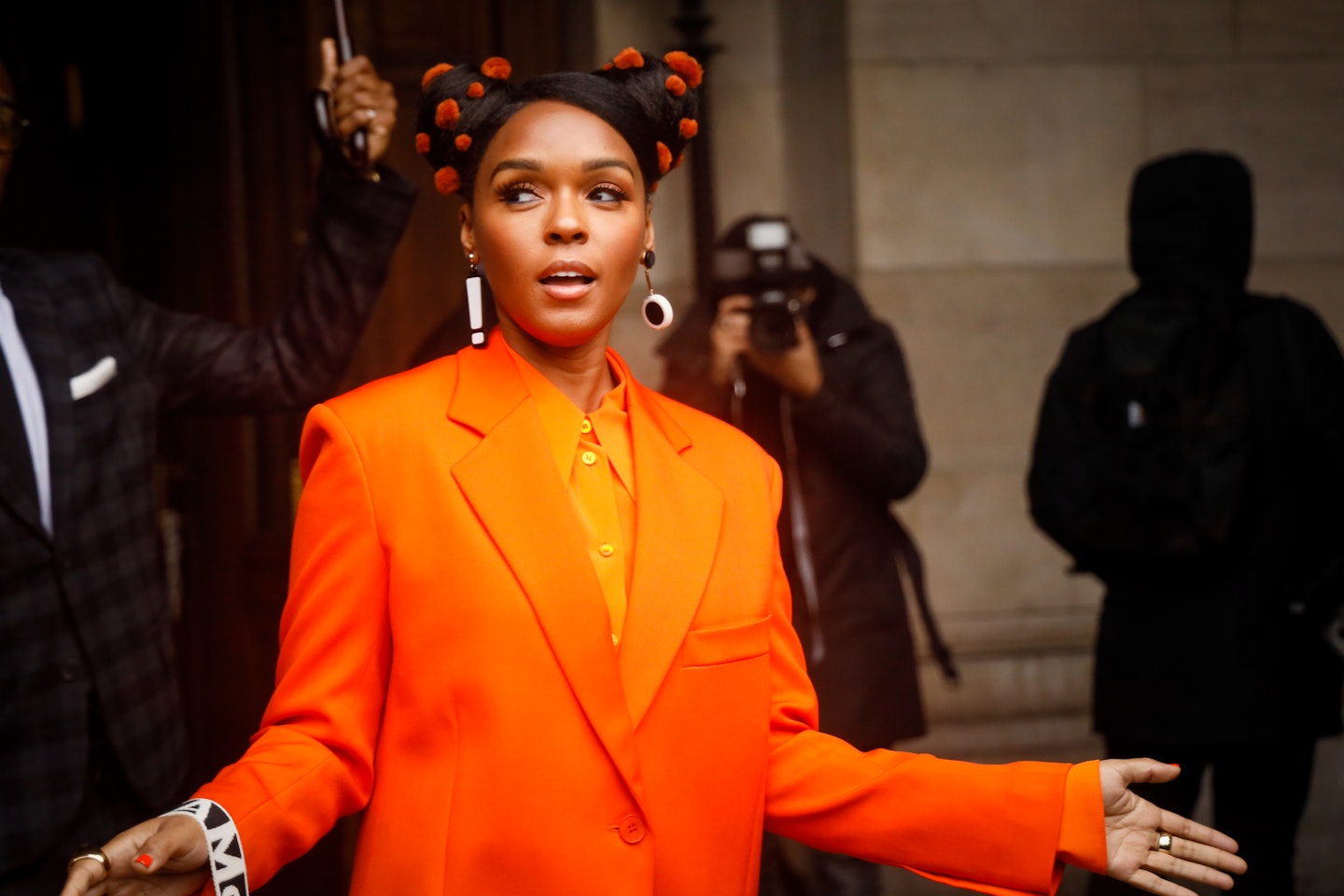 7 of 12
CREDIT: Getty Images
Janelle Monáe
Janelle Monáe is one of the bigger artists on this list (and in music in general). Even if you haven't heard of her you've probably heard her music. She's been making music since the early 2000's and has been nominated for eight Grammies. Whilst some may know her primarily as a singer she is also an accomplished rapper ("Django Jane" in particular is a banger). On top of this she's also an actor. If you haven't heard of Janelle Monáe you should really get googling.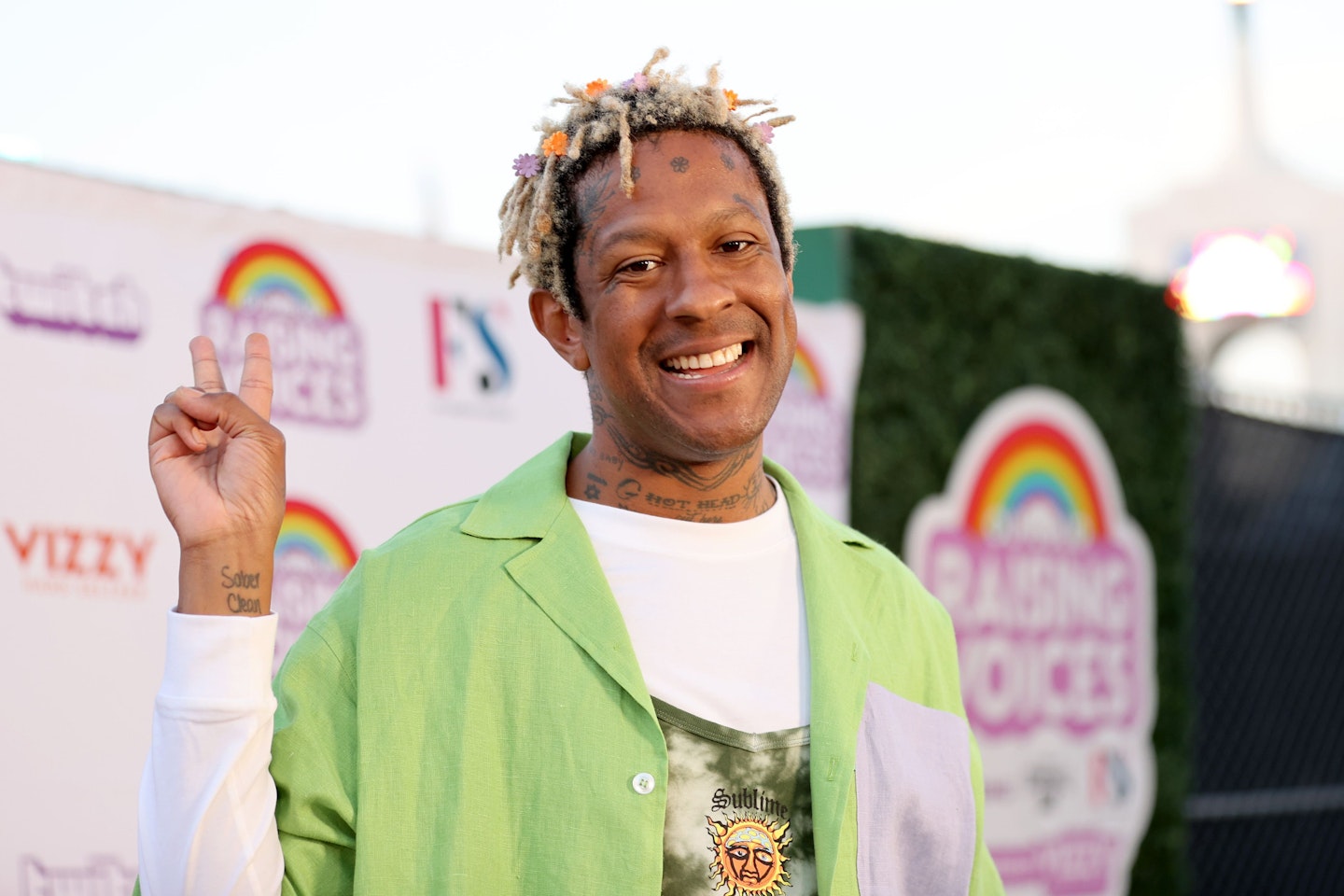 8 of 12
CREDIT: Getty Images
Mykki Blanco
Mykki Blanco's been around for a while now, releasing music for nearly ten years. She's a very accomplished rapper with two albums out and various mixtapes and EPs. Her most recent album Broken Hearts and Beauty Sleep was released earlier this year and has made quite a splash. Outside of her solo work she has collaborated with Teyana Taylor and even Kanye West. In addition to this she is an accomplished poet and activist. It's never too late to jump on the Mykki Blanco train.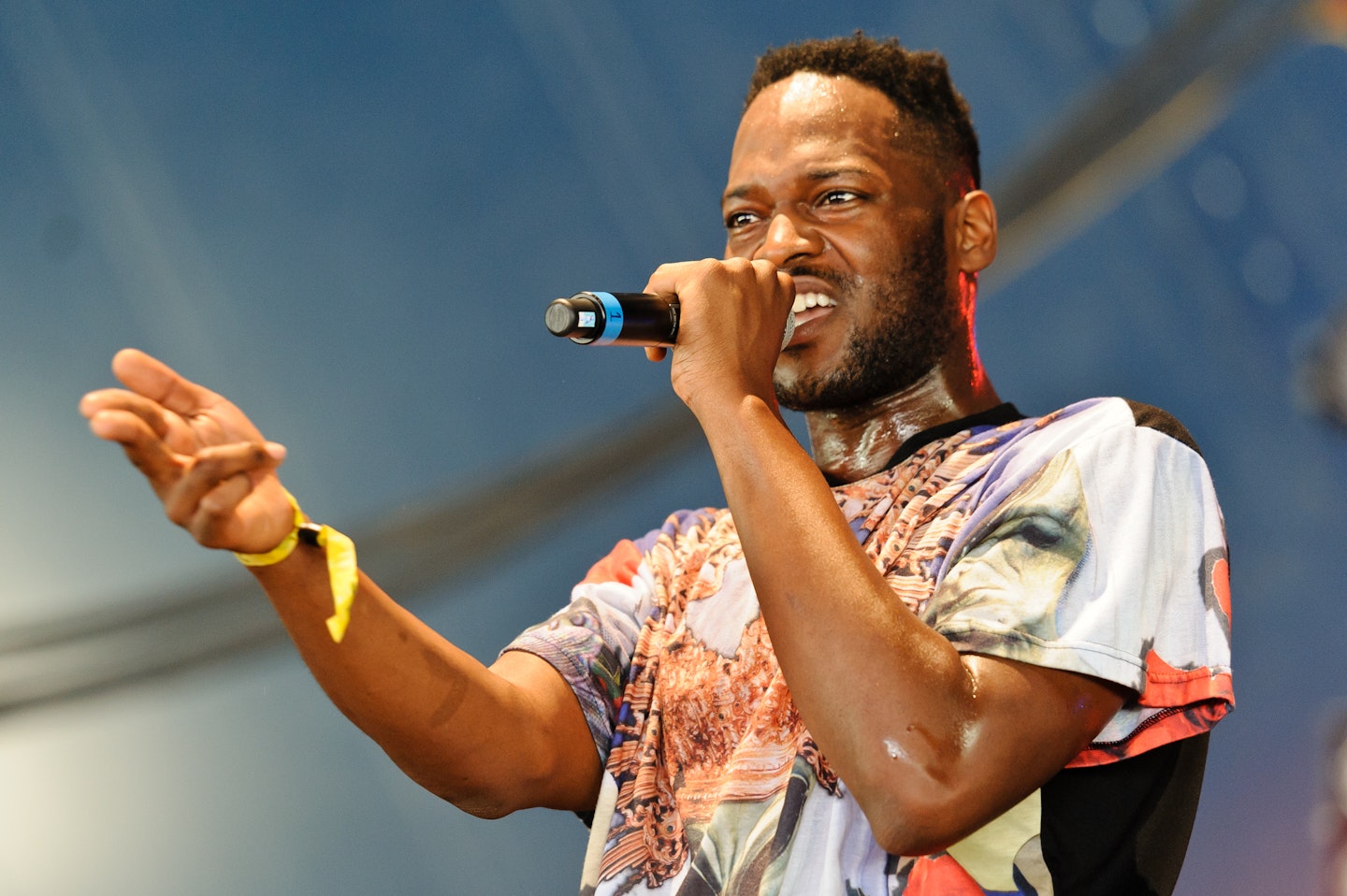 9 of 12
CREDIT: Getty Images
Zebra Katz
Zebra Katz has already made quite a name for himself in the hip-hop scene. He released his debut album last year following a series of successful singles EPs and mixtapes. He has collaborated with Busta Rhymes, British rapper Shygirl and Gorillaz. His 2012 song "Ima Read" saw great success within the vogueing scene. If you're a fan of TV show Pose you should definitely check out Zebra's stuff and see how voguing has changed in the last twenty years.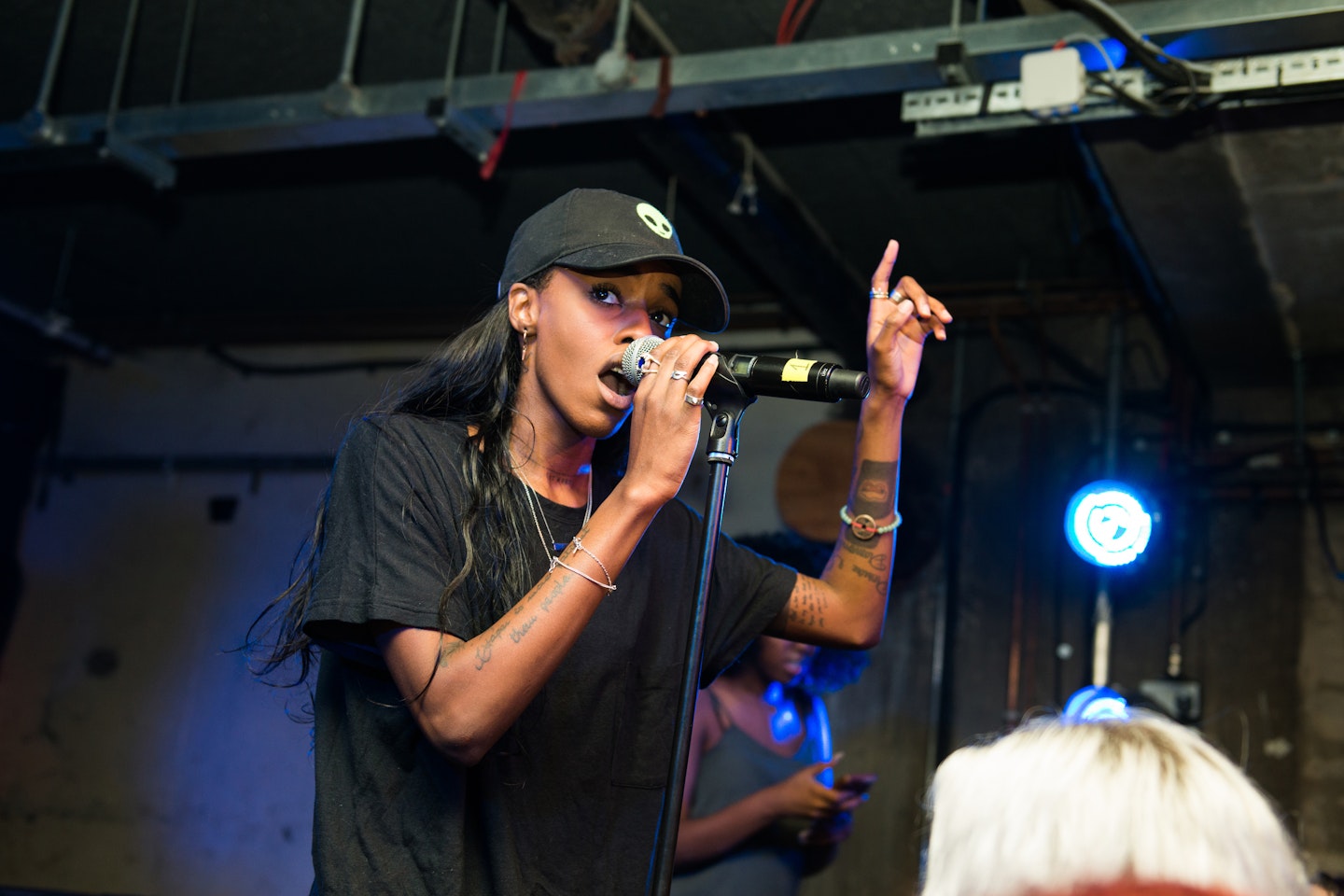 10 of 12
CREDIT: Getty Images
Angel Haze
Angel Haze has been releasing music for a while now and has had great success as a rapper and singer. She was nominated for the BBC Sound of 2013 award and her mixtape Reservation was ranked the sixth-best mixtape of 2012 by the BBC's Mike Diver. On top of this she has release two albums and multiple mixtapes and EPs. Whilst she has been relatively quiet recently, as with Frank Ocean this hopefully means new music is just around the corner.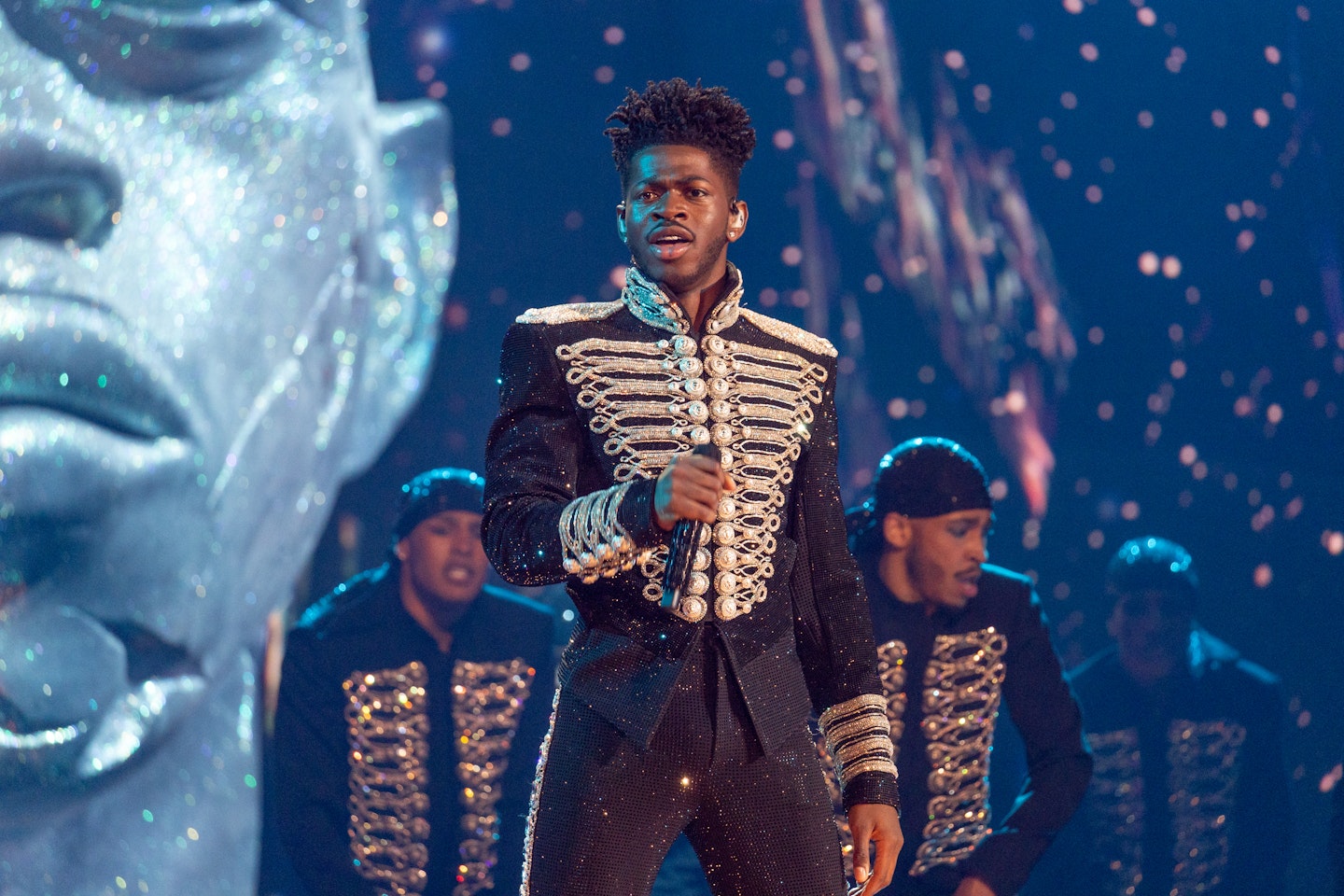 11 of 12
CREDIT: Getty Images
Lil Nas X
Lil Nas X first achieved fame with his viral 2019 song Old Town Road. Since its release he has proved himself to be more than a one hit wonder with a slew of chart topping singles and the release of his incredible debut album Montero in 2021.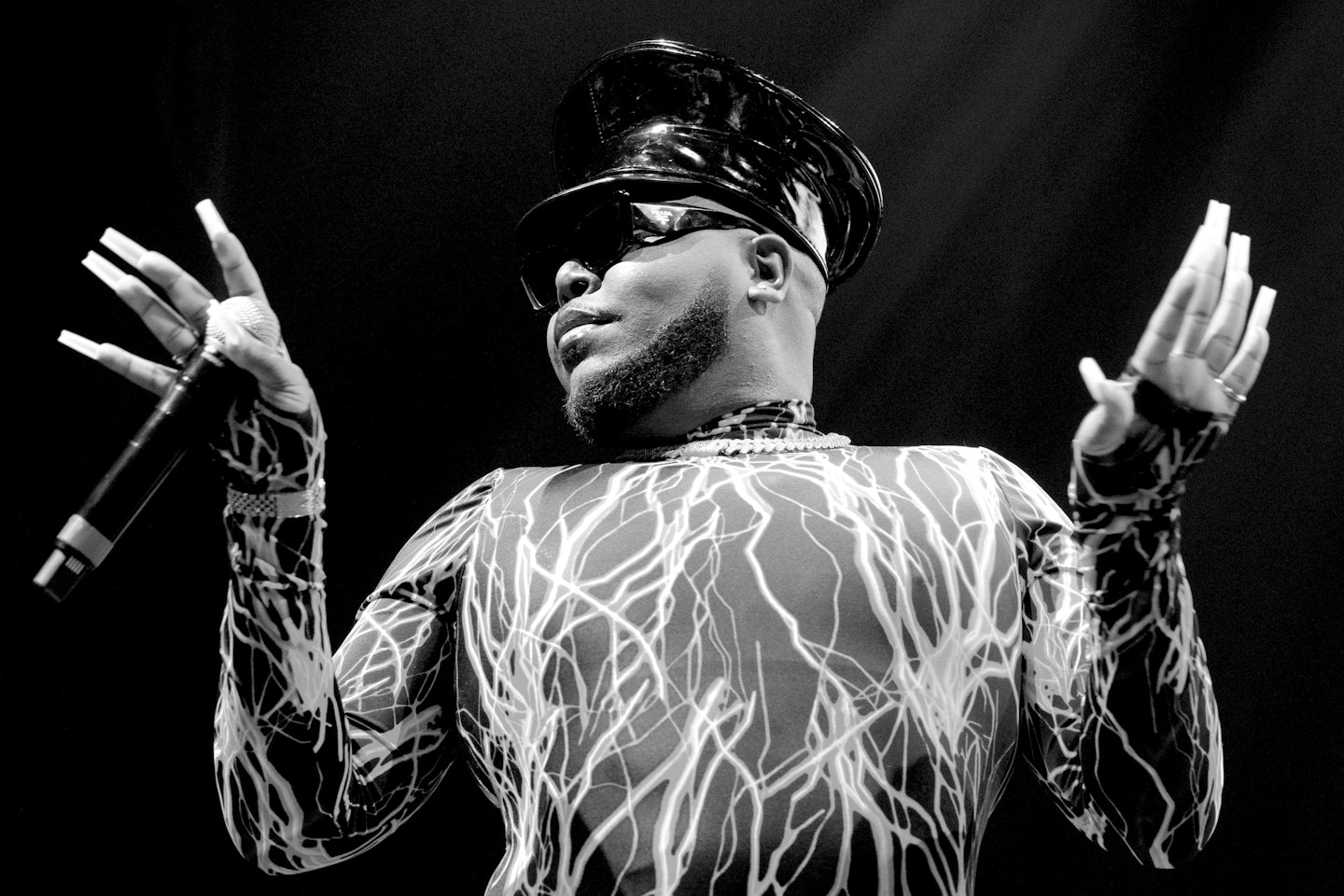 12 of 12
CREDIT: Getty Images
Saucy Santana
Saucy Santana first gained success through the release of multiple viral rap songs, such as Walk and (of course) Material Girl. He released his debut album Keep It Playa in 2021 and we can't wait to see what's next for the rapper.
Watch! 'NOT Geoffrey Catching Bodies 😂' | Coco Jones & Jebari Banks Answer The Internet | Bel-Air
Look! More news!
Saucy Santana's biggest TikTok videos:
Here are some of Saucy Santana's biggest videos on TikTok:
Saucy Santana's music videos:
Material Girl
If It's Up (with Belly)
Walk
Walk Em Like a Dog
Does Saucy Santana have Instagram?
He does - you can follow him @the1saucysantana.
Does Saucy Santana have TikTok?
He does - you can follow him @saucysantana.