Ah TikTok, the app that has really come to define our generation. Millennials had YouTube, Gen-X had er... TV. But TikTok: TikTok is truly the Gen-Z platform.
That's not to say it's exclusively Gen-Z because basically every age and demographic is on the platform.
If you've had a scroll you'll see that while some of the content is educational (kind of), some pushes for social change and others, well they're just straight up hilarious, as you're about to see.
Everyone loves a bit of humour which is why we've rounded up some of the funniest UK TikTokers you absolutely need to follow for that daily dose of British comedy.
TikTok star @abiclarkecomedy
Abi Clarke is really the queen of British comedy. Honestly, we're floored by the way she can just create all these hilarious situations, from awkwardly honest Monday morning small talk, to a realistic entrance to Love Island. Her videos cover a variety of topics, from very British situations to parodies of TikTok trends, but all feature her signature brand of silliness. A definite must follow for any lovers of British comedy. You can follow her @abiclarkecomedy.
TikTok star @cocosarel
Another queen of British comedy is definitely Sarel Madzebra. Her reaction videos all hit the nail on the head. We LIVE for her hot takes on situations. Her videos can be at once both hilarious, but also explore some serious stuff. In one video she talks about her complex feelings on the royal family, considering both their place in British culture and their historic role in colonialism. Honestly, TikTok (and the world) would be worse off without Sarel's videos brightening it up. You can follow her @cocosarel.
TikTok star @jackjos3ph
Jack Joseph is really making waves on TikTok at the moment. His brand of comedy often revolves around the 'POV' set up. In this bit the viewer takes on the point of view of someone in a situation. An example of this could be the above video, where the text reads 'POV: The friend who can't take a joke.' Jack is a genius when it comes to this kind of comedy, but isn't restricted to this framework, thinking up hilarious situations and characters that will have you crying as you try to hold the laughter back at work. You can follow him @jackjos3ph.
TikTok star @jeremylynch
Jeremy Lynch is one of the biggest British names on TikTok at the moment. He's all over our FYP and for good reason. His videos are HILARIOUS. Our personal favourite is one where he does an impression of a jumper that never gets worn (we know, how on earth did he come up with that?). You can follow him @jeremylynch.
Tiktok star @simply_sayo
Sayo's TikTok's are really something special. Her content is largely a parody of spoken word poetry. Instead of the hard hitting poetry that usually comes from the form, Sayo delivers some seriously hilarious poems. but like the best parodies, Sayo's poems work as poems in their own right. Don't get us wrong, they are ridiculously funny... but they do also lowkey go pretty hard. Honestly, we want a published collection of her poetry, or some poetry recitals at the very least - we would definitely be there. Check out her stuff @simply_sayo.
TikTok star @ameliadimz
You probably recognise Amelia Dimoldenberg from her hit YouTube series Chicken Shop Date, in which she goes on often awkward dates with rappers, footballers and other media personalities in (you guessed it) a chicken shop. Outside of this series, Amelia is also one of the most promising voices in UK comedy, something that really shines through on her TikTok account. Her videos range from behind the scenes footage from Chicken Shop Date to her embracing TikTok trends. You can follow her @ameliadimz.
TikTok star @jackshepbaby
Jack Sheppard first turned heads on TikTok with his spot on impressions of Princess Diana. Our personal favourite video is one where he does an impression of Diana as a guest judge on Ru Paul's Drag Race and it is ICONIC. Honestly this impression had us on the floor. Outside of these impressions he's made quite a name for himself with his unique brand of observational comedy and an impressive variety of accents and impressions. Definitely one to watch. Follow him @jackshepbaby.
TikTok star @_ehiz
Ehiz is one of the biggest UK TikTokers, and for good reason too. His videos are hilarious and super unique. We can't get enough of his hilarious facial expressions and his trademark Pringle eating that features in virtually every one of his videos. He is best known for his duets and parodies of other TikTokers and TikTok trends. Definitely one to keep your eye on. You can follow him @_ehiz.
TikTok star @maddiegracejepson
Maddie Grace Jepson is just us to a T. We love her unique brand of comedy. We can't really explain why we find it funny, we just do - it's like a fact of life. The way she says "Jacket 'tayta" just sends us every time. If you're trying to describe the UK's sense of humour to someone just show them one of Maddie's TikTok's. They'll get the picture. Follow her @maddiegracejepson.
READ MORE: TikTok's Maddie Grace Jepson talks going viral, daily affirmations and the £9 glowy moisturiser she can't be without
TikTok star @michael.aldag
We LOVE Michael Aldag's TikToks. They are genuinely hilarious. We love the situations and characters he thinks up - honestly the creativity on show is wild. We can't believe how easily he can switch between characters such as a girl who won't stop talking about her new boyfriend, and someone who is addicted to vaping (our personal fave). If you haven't seen him pop up on you FYP you should definitely check his stuff out @michael.aldag.
TikTok star @manir4h_
Manira's TikToks really speak to us on a deep, truly profound level. We live for her sarcasm and deadpan delivery. Some people are just dead funny, and she's definitely one of them. Her TikToks are really something special and we honestly just want to be friends with her. If she hasn't popped up on your FYP yet, you should definitely change that by following her @manir4h_.
TikTok star @arthurhill69
You've probably seen one of Arthur Hill's videos floating around your FYP at some point in the last year. The TikTok comedian's really going places, with a series of viral TikToks kicked off by the success of his impression of Voldemort at the dinner table. Many of his videos use this framework with Arthur starting an impression, much to the annoyance of his family - honestly the only thing funnier than Arthur's impressions are his family's reactions to them. Did we mention he also does a banging James Blunt impression (recently he was even joined by James Blake himself). Follow him @arthurhill69.
TikTok star @btwitsruby
We all need that bit of silliness in our lives and Ruby's TikToks fill that daily quota and then some. We love her hot takes and Horrid Henry impression. We are here for her unique brand of comedy. Honestly, we challenge you to watch one of her videos without smiling in the first five seconds. Our personal favourite TikTok of hers is without a question the one where she impersonates characters from the classic 00's kid's TV showHorrid Henry - true Get Z humour. Follow her @btwitsruby.
TikTok star @abbiebudden
Here at heatworld we are big fans of Abbie Budden and her hilarious TikToks. She's a creative comedian, who is able to dream up some very original characters and situations that really get us chuckling. Our favourite would probably be the one where she impersonates a school dinner lady - honestly any TikToks that make fun of school really hit the nostalgia button for us. Definitely check her stuff out @abbiebudden.
TikTok star @victor.kunda
Victor Kunda's TikToks always deliver on original concepts and characters, resulting in sure fire comedy that never misses the mark. Honestly, his creativity is next level. Our personal favourite TikTok of his is where he does an impression of Batman slowly putting on his eye make-up whilst Gotham is in danger - classic. Check out his stuff @victor.kunda.
TikTok star @chrxstopherhall
Christopher Hall's TikToks are honestly just peak British humour. We love this video of him expressing the confusion that comes with the constantly changing weather in the UK, "how many layers should I wear?" - sometimes this question keeps us up at night. Christopher's TikToks really capture the British psyche and epitomise everything that make UK comedy so special. You can follow him @chrxstopherhall.
TikTok star @davinacomedy
If you're looking for some impressive original and most importantly hilarious character work you NEED to check out Davina's TikToks. The characters and situations she is able to come up with never fail to viewers on the floor laughing. Our personal favourite is her impression of a "Bohemian" Islington dad with a 25-year-old girlfriend (sounds niche, we know but you should definitely give it a watch). You can follow her @davinacomedy.
Check out: heat's Rich List 2020 - TikTok stars
TikTok wealth estimated by Forbes
heatu2019s Rich List 2020 - TikTok stars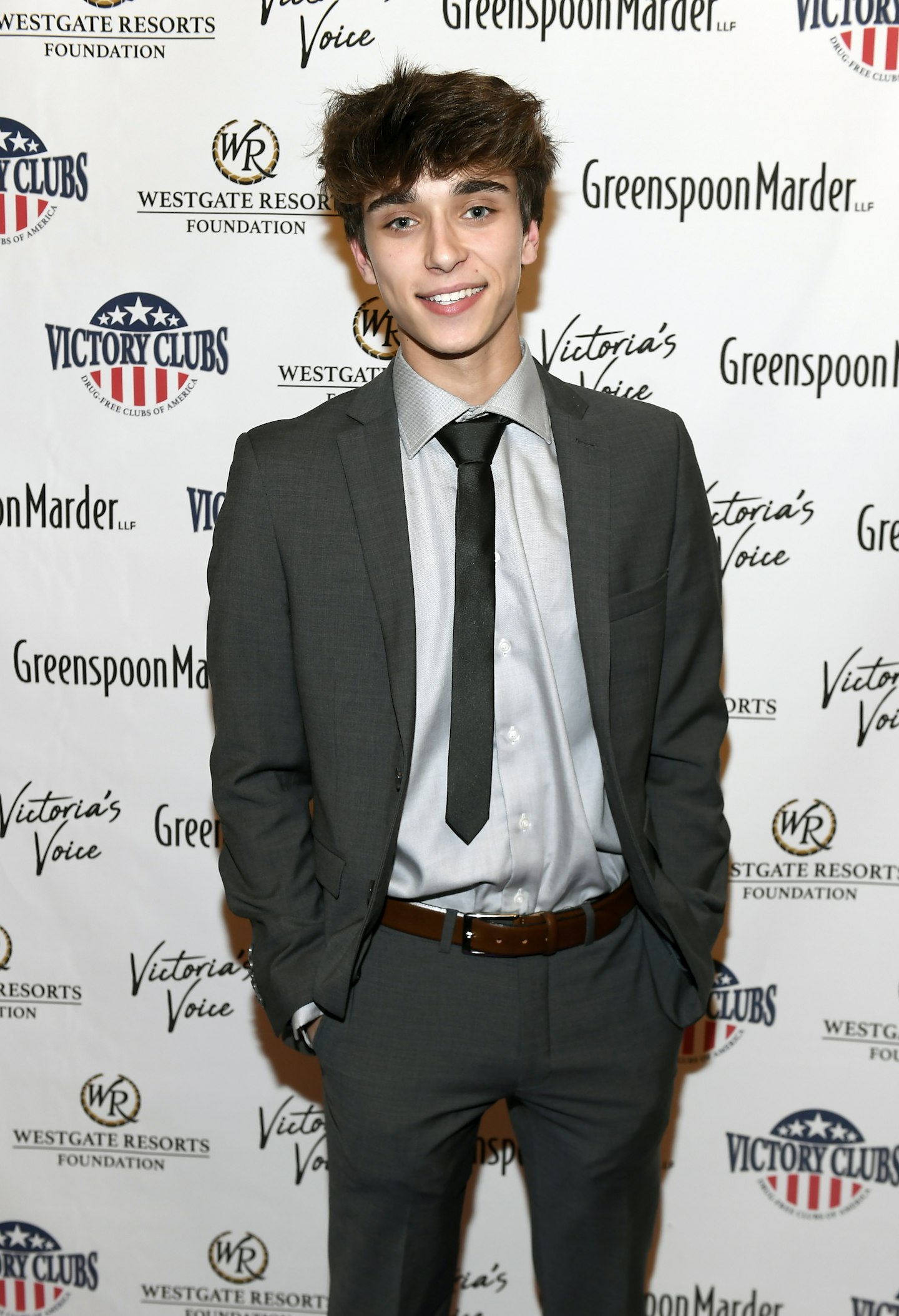 1 of 5
CREDIT: Getty
5) Josh Richards, 18 - £1.1m
TikTok's resident pin-up shot to fame partying with his Sway House collective in their LA mansion. Sponsorships with Reebok and Houseparty, plus a record deal, have made Josh plenty of cash, and he's also co-founded a talent management company, plus an energy drinks firm. He recently caused a flap by moving to TikTok rival Triller.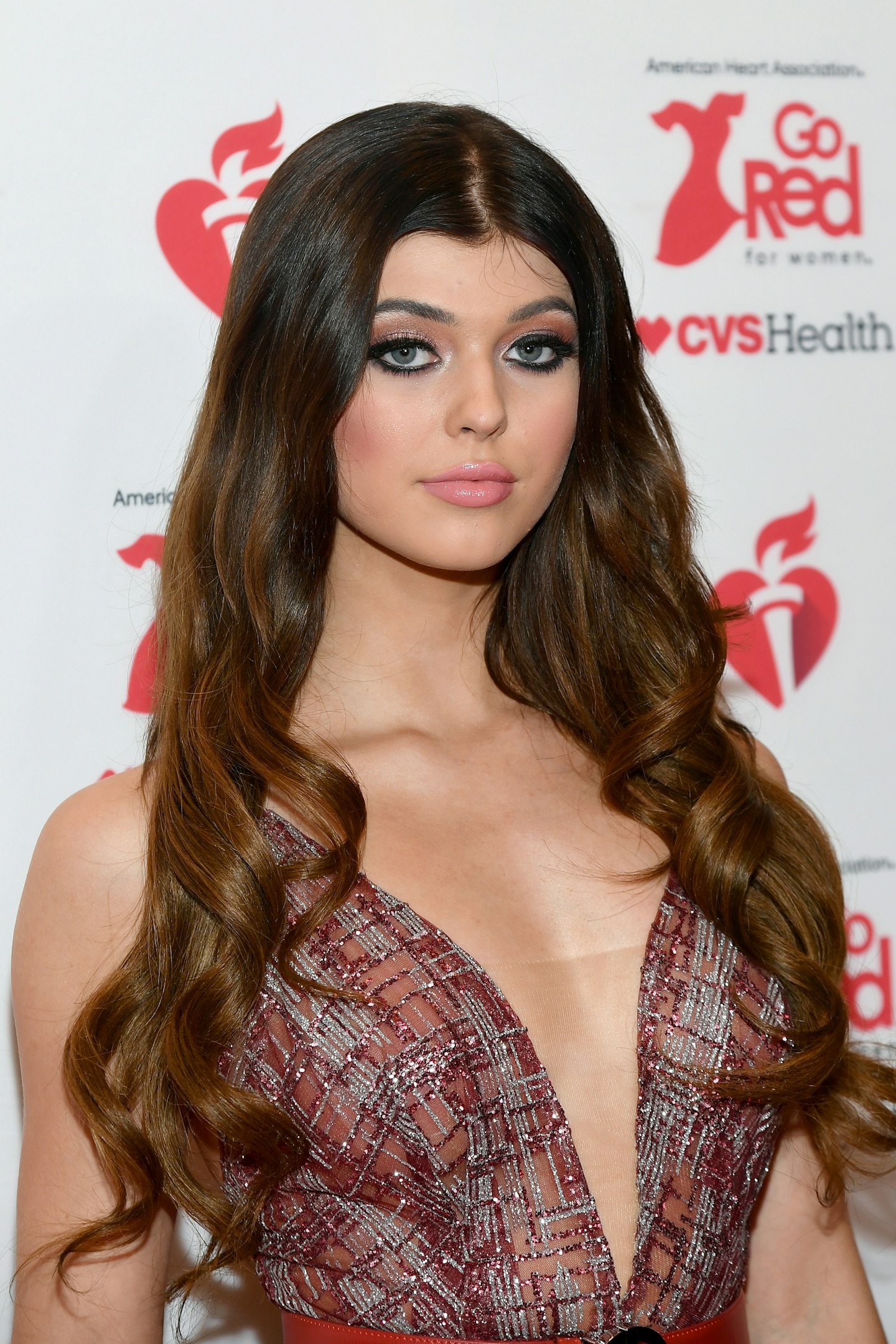 2 of 5
CREDIT: Getty
4) Loren Gray, 18 - £1.8m
At the start of 2020, US teen Loren had the largest TikTok fanbase, thanks to her videos lip-syncing to Nicki Minaj. Rae and the D'Amelios may have overtaken her, but Loren's still a millionaire through promotions with Skechers, Burger King and Chipotle, who made her do cringey stunts such as a "guacamole dance-off".
3 of 5
CREDIT: Getty
3) Dixie D'Amelio, 19 - £2.2m
Charli's older sister (above right) is no slouch in the social stakes, either. She's scored a record deal - first single Be Happy has been streamed 58m times so far - and has promo deals with clothing and cosmetics firms. With the Kardashians about to disappear from our screens, the D'Amelio sister act is poised to fill that space.
4 of 5
CREDIT: Getty
2) Charli D'Amelio, 16 - £3.1m
Charli has the most followers on the app (89.3m), but hasn't matched Addison's wealth yet, possibly due to her age. Still, the ex-competitive dancer charges a hefty £37k per Instagram post, sells her Charli-branded hoodies for £47 a pop, and has signed a deal to front US teen clothing brand Hollister, too.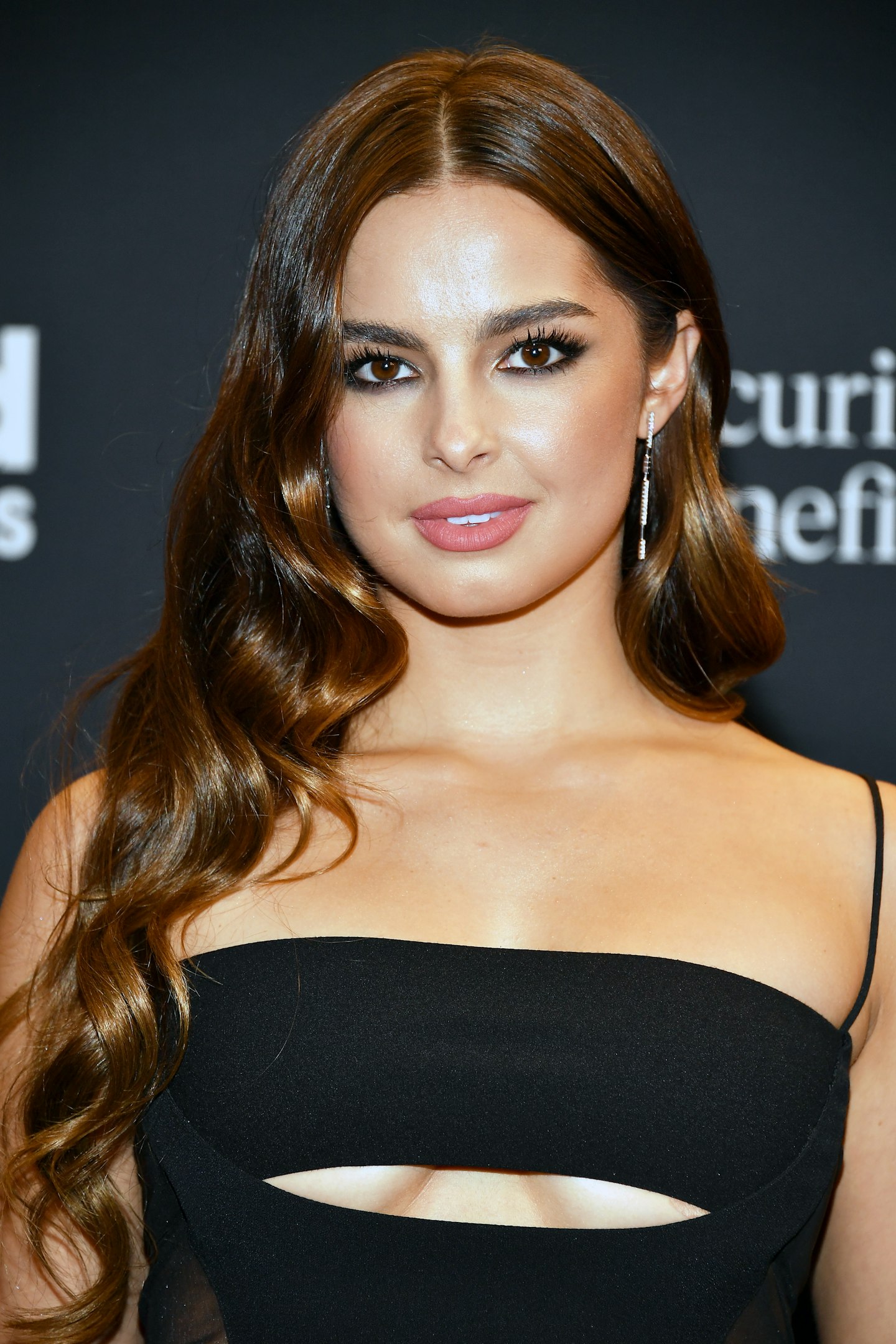 5 of 5
CREDIT: Getty
1) Addison Rae (20) - £3.9m
Became famous on the app last year after posting videos of herself dancing with her mum. Since then, she's picked up 65.9m followers, bagged a brand deal with teen clothing firm American Eagle, launched a podcast and merch line, plus become pals with Kourtney Kardashian. She's also just been cast in a remake of '90s teen comedy She's All That.
WATCH: Tiffany Haddish On THAT Grapefruit Scene & Gift From Barbra Streisand
Look! More news!
TikTok trends and dances 2020-2021: a look back at the iconic social media sensations
Hopefully this list of the 17 funniest UK TikTokers will sort your algorithm out meaning you only get straight up comedy on your FYP from now on.