Gogglebox fans have gone wild after show favourite Pete Sandiford revealed his wife Paige Yeomans is pregnant with their second child during the latest episode of the Channel 4 show.
Pete and Paige are already parents to one-year-old son Jimmy and the little one made a rare appearance on the show as his dad casually let slip the news that another baby Sandiford is on the way.
Jimmy was sitting on Pete's sister Sophie Sandiford's lap when his dad told him, "You're going to have to make the most of the attention Jimbers, now you're going to have a little brother or sister coming. You're going to have to milk it!"
Sophie added, "Yeah, you're going to be a big brother," before both she and Pete cheered at the exciting news.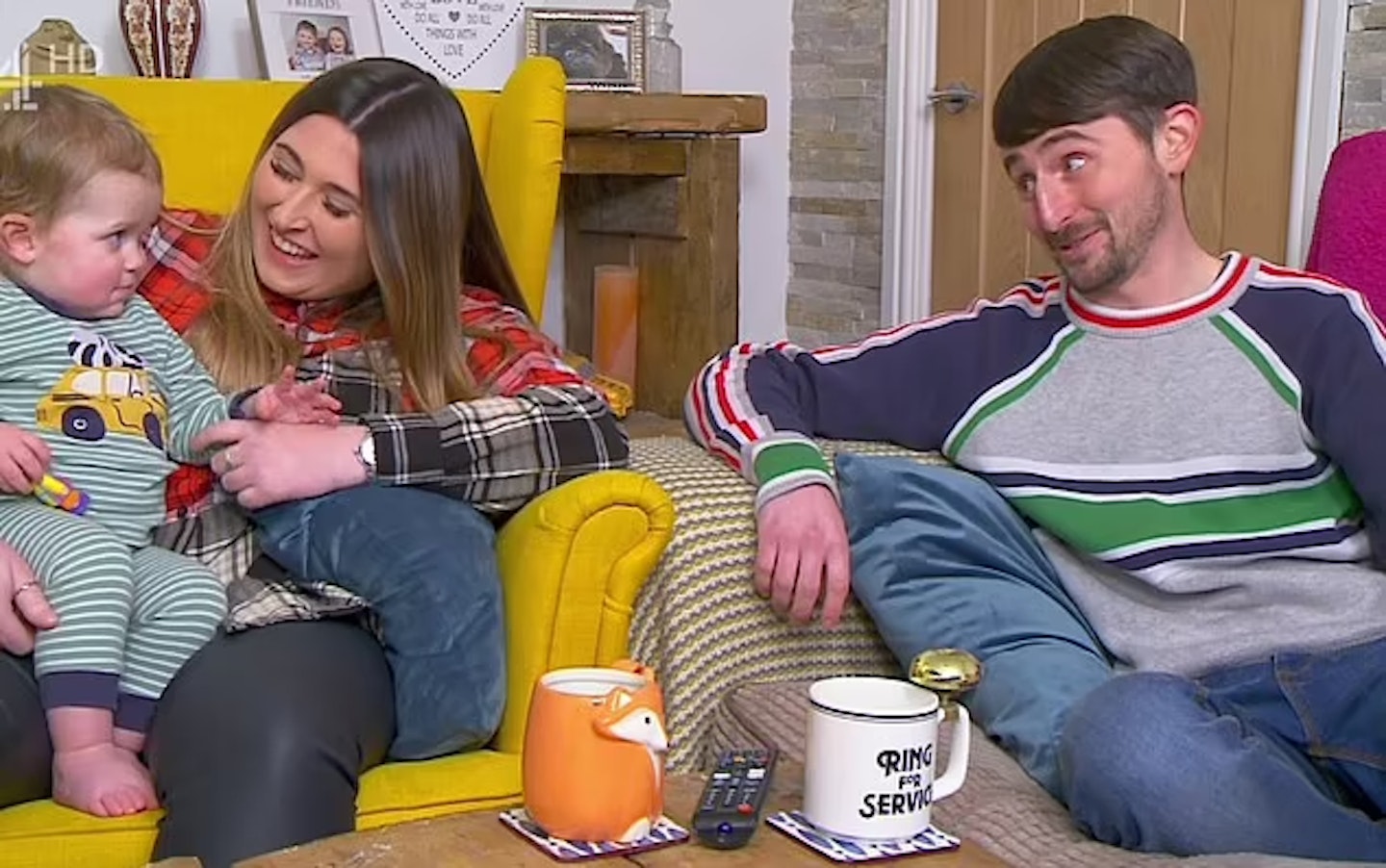 Pete was the second Gogglebox star to announce baby news in the same episode as Ellie Warner had revealed she was pregnant at the start of the show when she shared a baby scan picture with her sister Izzi.
Fans were loving the double pregnancy announcement and took to social media to share their excitement, with one tweeting, "2 new babies on #Gogglebox what lovely news 😄😄."
Another wrote, "Second pregnancy announcement?! 🥲🥲 Congratulations to Pete and his wife! 👶🏻 #Gogglebox."
A third remarked, "Aw so happy for Ellie and Pete! #Gogglebox."
Pete's first child Jimmy was born last September. Opening up about being a new dad while appearing on the red carpet at the National Television Awards in the same month, Pete told the Mirror, "It's a bit overwhelming, got it all going on at the moment!
"He's a cool little lad, takes after his mum not me!"
Who is Pete Sandiford?
Pete is a television personality best known for appearing on Gogglebox with his sister Sophie. The pair joined the Channel 4 show in 2017 and quickly became fan favourites for their hilarious banter.
How old is Pete Sandiford?
Pete is currently 28 years old. He was born on 12 November 1994.
Where is Pete Sandiford from?
Pete and his sister Sophie are from Blackpool.
What is Pete Sandiford's job?
Although he appears on our TV screens every Friday night, Pete still hasn't given up his day job as a roofer. Speaking to The Sun at the TRIC Awards earlier this year, he said, "I am just a builder from Blackpool, so it is a bit strange when celebrities know us. I was on a roof yesterday."
When asked if he would ever give up his day job, he added, "I have got to pay my mortgage somehow."
Who is Pete Sandiford's wife?
Pete is married to long-term partner Paige. They usually keep their relationship out of the public eye, but Pete's sister Sophie let slip that he had popped the question on an episode of Gogglebox in February 2021. At the time she asked him, "Do you feel any different now you're engaged?"
Pete replied, "Yeah, I feel like I've got an even bigger sense of responsibility." He married Paige just three months later in May 2021.
Paige shared a photo of them on their wedding day on Instagram with the caption, "When your best friend doubles up as the best husband."
Does Pete Sandiford have children?
Pete and Paige are parents to one-year-old son Jimmy and are also expecting another baby, although it hasn't been confirmed when their little bundle of joy is due.
Hang on, is Pete Sandiford related to The Chuckle Brothers?
Yep, Pete and his sister Sophie are related to Paul Chuckle and his later brother Barry. They are the nephew and niece of the iconic comedy double act.
Back in June 2019, Paul shared a selfie featuring Sophie and Pete, where he captioned the snap with "Proud Uncle". He wrote, "Look who we had a very nice lunch with @pinklarkholme #ProudUncle 😁 @Petesandiford @PeteandSophie @llucyjohnson."
Does Pete Sandiford have Instagram?
He sure does. You can follow him on Instagram at @sandifordpete.