Rylan Clark's return to This Morning last week was a triumphant comeback, with fans immediately flocking to social media to heap praise on the presenter, who co-hosted the daytime show with Josie Gibson.
"With all the crap going on, he lights up the TV with joy," wrote one viewer, while a second urged, "Make sure you keep him at all costs."
And the manic quest for ITV bosses to find a replacement for Holly Willoughby – who quit in October, four months after Phillip Schofield resigned from ITV following his "unwise but not illegal" affair with a younger colleague – could be over, as we're told they are eyeing Rylan for the permanent slot.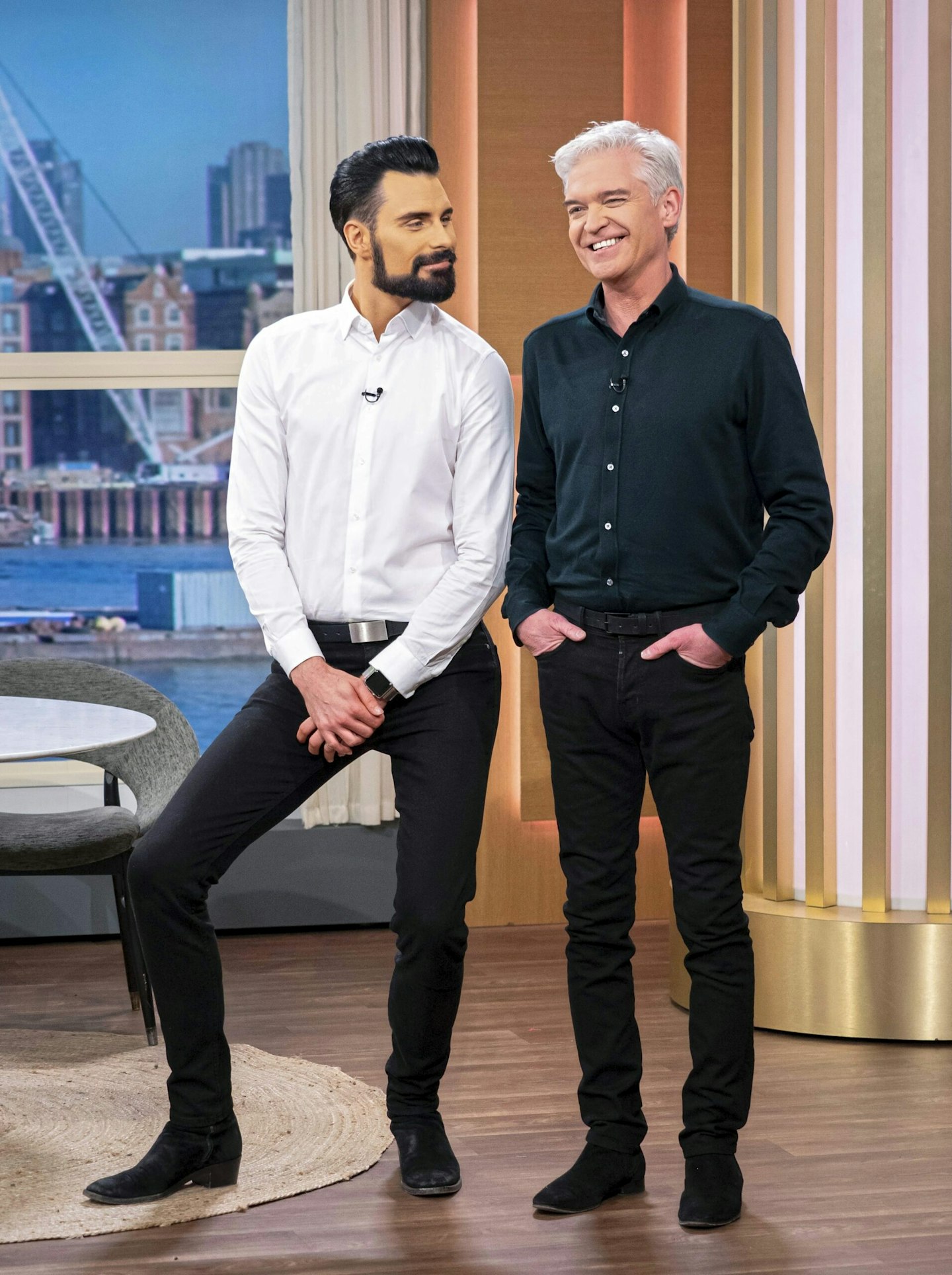 Our source says producers are desperate to get his magnetic personality back on the sofa, saying, "They are setting Rylan up for success and trying to make it easy for him. They're welcoming all his ideas, and have said they would love for him to inject all of his personality into the job and not hold back."
Before his recent return, Rylan, 35, last appeared on the This Morning sofa in summer 2022 with Ruth Langsford, who he remains close to, along with her husband Eamonn Holmes. The spouse-duo were replaced as Friday hosts of This Morning in 2020, and Eamonn later accused Phil of "creating an atmosphere" where "people hated him".
While Eamonn has always been outspoken about his dislike of Phil, Rylan cryptically hinted at his own feelings, saying in May, when the Phillip affair scandal peaked, that there are people in the industry that aren't "nice and polite" and "walls were starting to fall". While he didn't confirm who he was speaking about, many fans took his words as a reference to Phil.
Now, our source says the former X Factor star took a year off from the show due to the toxicity, but with Holly and Phil out of the picture, he's considering his options. Revenge is, after all, a dish best served with a large sum of money on top. "Rylan is starting to see what an opportunity it could be for him" we're told.
"He loves the idea of being the main host alongside Josie or Alison [Hammond]. He's not the kind of person to get involved in drama, but now he can see this has the potential to be a great career move for him.
"As Phil was on just under £750k a year in the role, right now, it seems as though ITV bosses are going to have to come up with a big offer if they want Rylan to consider it."
WATCH: Rylan takes heatworld backstage at This Morning ahead of the NTAs