After 14 years at the helm of ITV's This Morning_,_ presenter Holly Willoughby shocked the nation last week when she sensationally quit the award-winning daytime show. Holly told fans in an emotional statement shared on her Instagram page that it was a "difficult goodbye" but she felt proud to have been a part of such an iconic show.
An insider tells heat the surprise announcement has been in the pipeline for a while, but it's been bittersweet for the star.
"Leaving a job like this after 14 years is almost like a break-up or a divorce, and it's absolutely heartbreaking for Holly. She's been in floods of tears and it's been a huge decision – but it's bittersweet, because it did feel like the right thing to do," the insider says.
"Holly loved her job on This Morning, but there had been so many moments leading up to her ultimate decision that made her think now was the right time to walk away."
It's been over a year since Holly's popularity took a dramatic dive following the now-infamous "QueueGate", where she and her former co-host and best pal Phillip Schofield were accused of jumping the line to see the late Queen lying in state in Westminster Hall in September 2022. Then, in June this year, Holly was dealt a huge blow when Phil was left with no choice but to quit This Morning after admitting a dalliance with a younger colleague. At the time, Holly was forced to deny she knew anything about the affair.
After taking a two-week break following the scandal, Holly returned to This Morning and was criticised for a "painful" opening, where she began, "Hello. Firstly, are you OK? I hope so. It feels very strange
sat here without Phil."
Despite the backlash, she continued working with guest presenters for three weeks before taking an extended summer break, where she relaxed in her villa in Portugal with her husband Dan Baldwin and children, Harry, 14, Belle, 12, and Chester, eight. But things weren't the same when she came back. While she had great chemistry with female presenters Josie Gibson and Alison Hammond, heat reported last month that Holly was wary of Good Morning Britain presenter Ben Shephard being brought into the fold.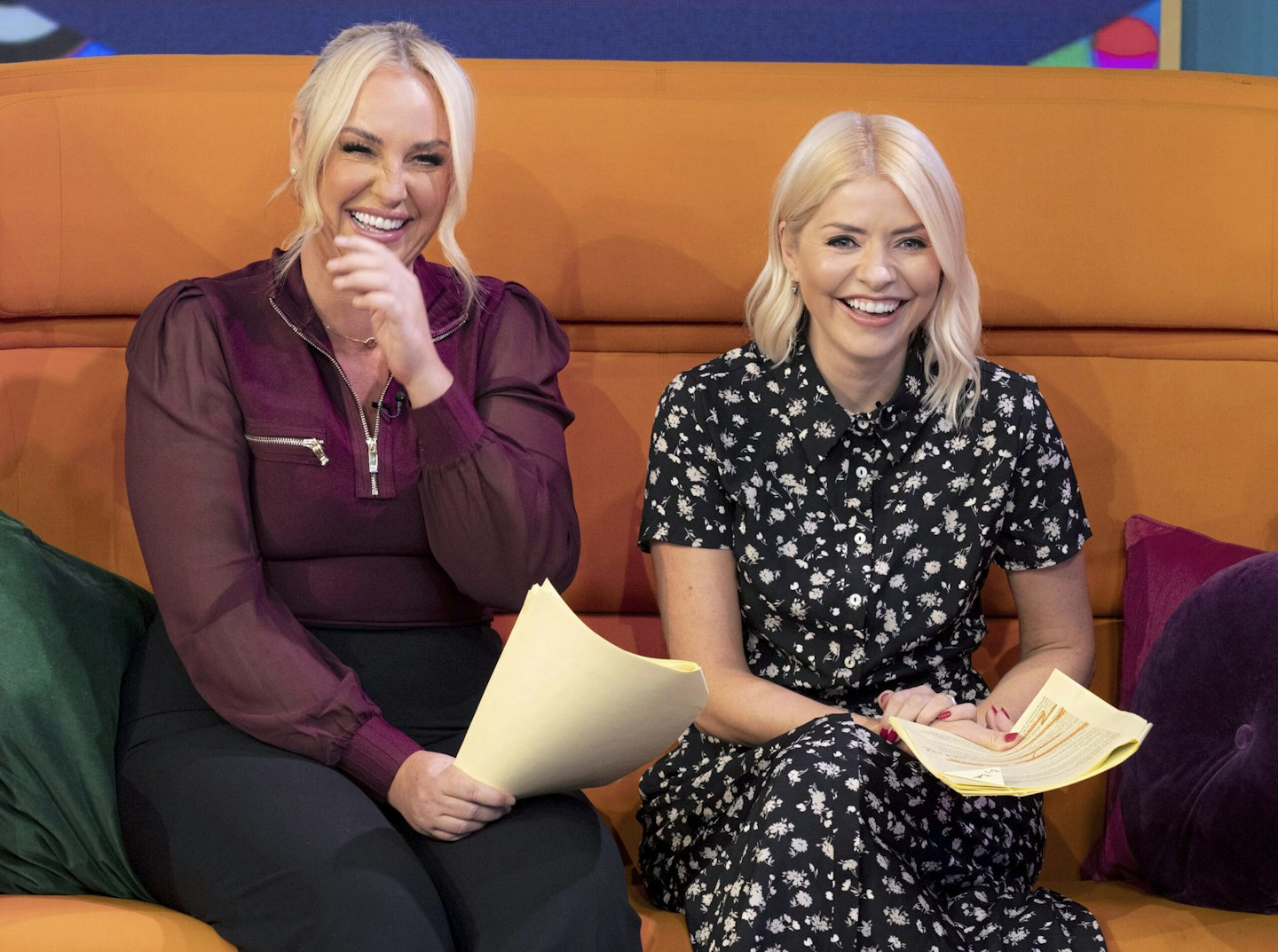 "The backlash from last year's QueueGate got to her, and then this year, she felt like she'd been unfairly blamed in the Phil drama, even though it had nothing to do with her," the insider reveals.
"After Phil left, she had really positive ambitions for the show and wanted to create a female-driven presenting force on the sofa. But after producers brought on Ben Shephard, she felt as if she didn't have as much power as she'd assumed, and it left a bad taste in her mouth. Suddenly, Holly was unsure if she really was going to be the leader of the pack following Phil's departure and, if that was going to be the case, there's no way she was going to stay and put up with it."
Last week, former This Morning host Richard Madeley said that he thought Holly would be back on screen soon, saying, "She'll come back – not to This Morning, but she'll do something else on telly."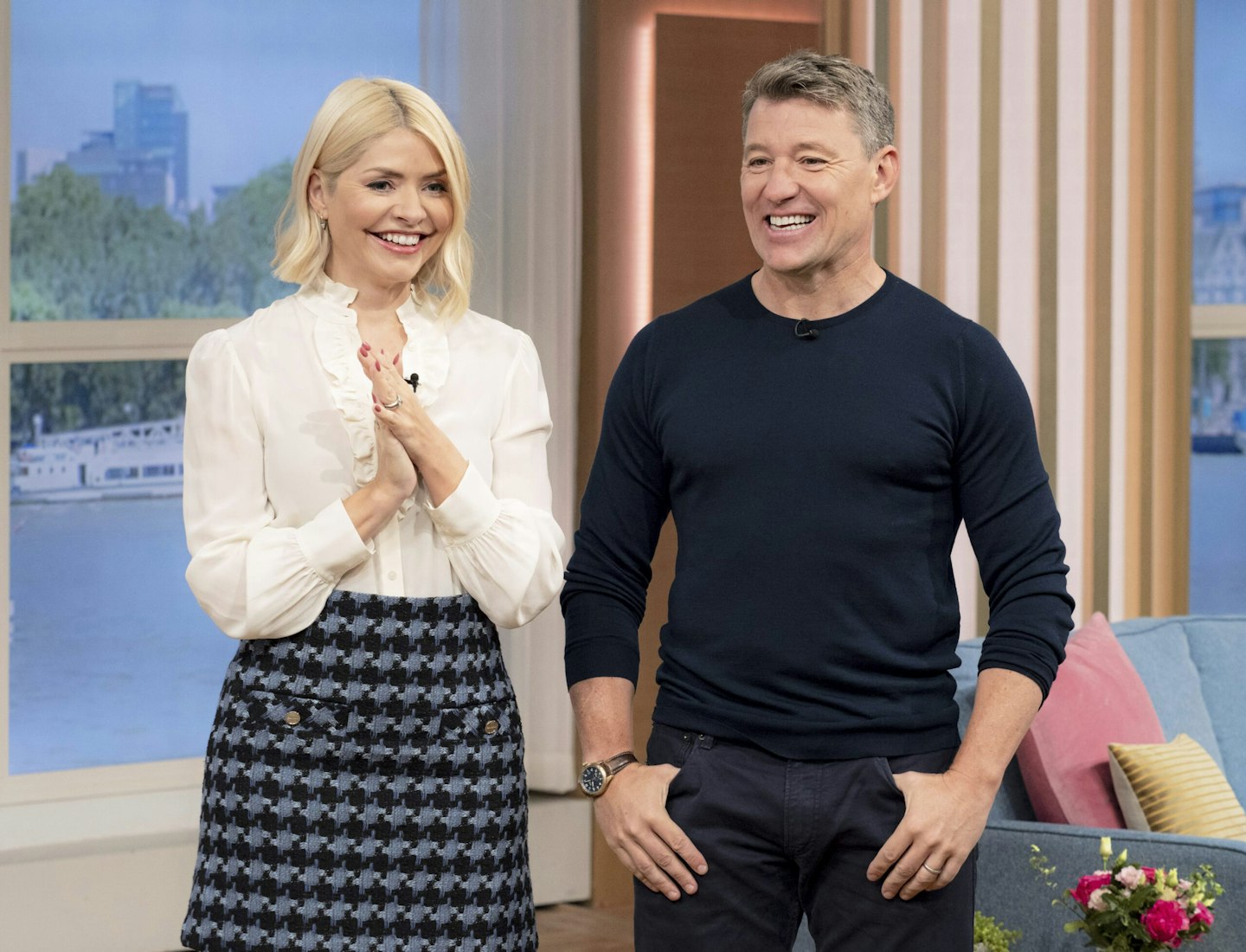 Fans speculated whether Holly would return to host ITV's Dancing On Icein January. In the meantime, she's keeping busy with her personal projects including Wylde Moon, her official lifestyle and guidance brand, and a fashion edit with M&S.
The source reveals that while Holly is devastated to be leaving, she's also excited about the future.
"She'll obviously need time to process this huge change in her life, but she feels like she has lots of ideas about what she could do in the future. There has been excitement and relief, and she knows she's a powerful brand with a promising future," we're told.
"She's excited for her next chapter, although it all feels quite sad. This is not how she wanted her time at This Morning to end, but she knows it's the right decision."