Let's be honest, the last series of Married At First Sight UK just wouldn't have been half as good without Thomas Hartley, would it?
The iconic Scouse star proved to be a controversial character and rowed with pretty much all of his castmates, but it made for brilliant TV.
Since then, Thomas has been doing the rounds on podcasts and keeping in touch with his followers on social media. But he recently revealed his latest career move and we didn't see this coming… he's now a drag queen called Pam Sandwich.
Round of applause for that EXCELLENT drag name, please.
Thomas unveiled his drag alter-ego Pam on social media over the weekend as he uploaded a picture of himself in drag with the caption, "Don't be fooled by the Crocs that I've got, I'm still, I'm still Pammy from the block."
He later revealed he'd already done his first drag gig by sharing a video of Pam Sandwich serenading the audience at a sold out Mother's Day event.
"It was an amazing sold out event and I really hope to do more fun gigs as Pam Sandwich over the coming months," Thomas wrote alongside the post.
That's not all though, as Thomas teased he could one day appear on RuPaul's Drag Race UK when one of his followers asked if he'd be up for competing on the show.
"Not that level yet, I need to do the ground work, I wouldn't wanna be there because of followers and stuff xxx," he replied.
One day though, eh Thomas? Honestly, it's the reality TV crossover we never knew we needed.
Who is Thomas Hartley?
Thomas Hartley rose to fame on the seventh series of Married At First Sight UK in 2022.
How old is Thomas Hartley?
Thomas was born in 1991, which would make him either 31 or 32 years old.
Where is Thomas Hartley from?
Thomas is from Liverpool.
Are Thomas and Adrian from Married At First Sight UK still together?
Thomas and Adrian had quite the rollercoaster journey on Married At First Sight UK. They didn't get off to the best start at their wedding when Thomas compared his new husband to Claire Balding and admitted Adrian wasn't his usual type and things got even worse when they spent most of their honeymoon arguing.
However, as they got to know each other throughout the experiment, Thomas and Adrian's relationship slowly started to get on the right track and they remained together the whole way through the process before deciding to split before the final vows after realising they were better suited as friends.
"I just wanted someone to love me, and I wanted someone to be with me forever… I adore you no matter what, you've got everything I'd ever want in a man, just not that one thing that I need," Thomas told Adrian at the time.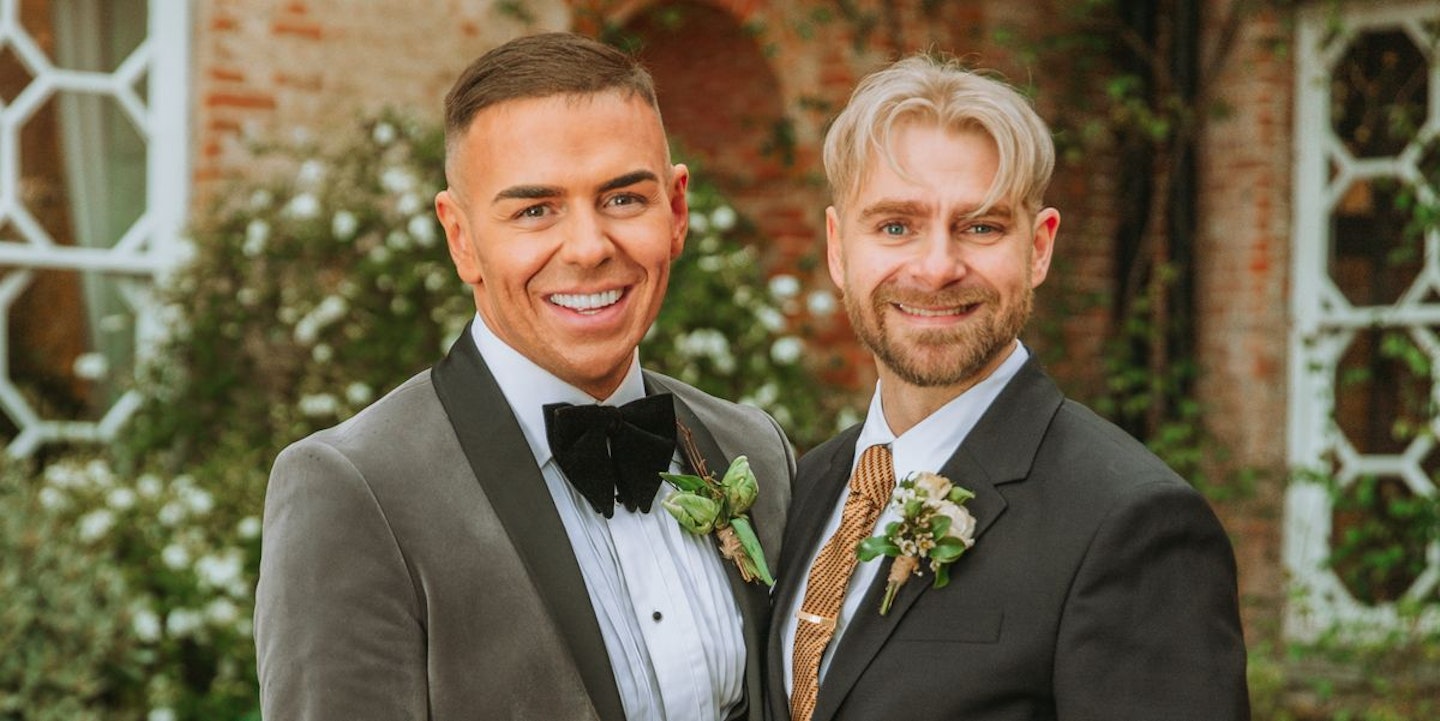 Is Thomas Hartley still friends with anyone from Married At First Sight UK?
Thomas formed close friendships with Jenna Robinson and Zoe Clifton during his time on the show, but he previously revealed they no longer speak after he was criticised for comments about Jenna Robinson on a podcast last year. He said, "Where most of the cast is concerned now I don't want any association.
"I'm just going to do things that make me happy and feel secure. [As for Adrian] I'm letting sitting ducks lie with this now. The show is over and everyone's on their own paths and I wish him love."
Does Thomas Hartley have Instagram?
You can follow Thomas and his drag alter-ego Pam Sandwich on Instagram at @thomashartleyofficial.