From low-cut jeans to butterfly tops, Y2K trends have been taking over the fashion sphere - and now, hold onto your locks peeps, because hair gems are BACK.
Yep, that's right, those little sparkly hair gems that you can pop straight onto any 'do are totally in fashion and we've seen them glittering on influencers, celebs and beyond. So, of course, we're totally obsessed with them too.
Just in time for festival and pub garden season, we'll be upping our up-dos and touching up our waves to make some dazzling new hairstyles. From glitter hair clips to stick-on options, there's something for everyone who wants maximum impact for minimum effort.
Selling Sunset's Christine Quinn is a huge fan of sparkly hair gems and statement hair accessories, having donned a fabulous set of colourful gems on the first episode of season two (we're obsessed, btw).
If only we could pull it off as well as Christine, eh?
Well luckily for us, now we can - because there are loads of hair gem options out there to choose from. Pop a few in a sleeked back bun or dazzle through some messy curls for an easy look that everyone will remember.
Sparkle the night away...
SHOP: The best hair gems to sparkle with
Hair gems and accessories we're totally obsessed with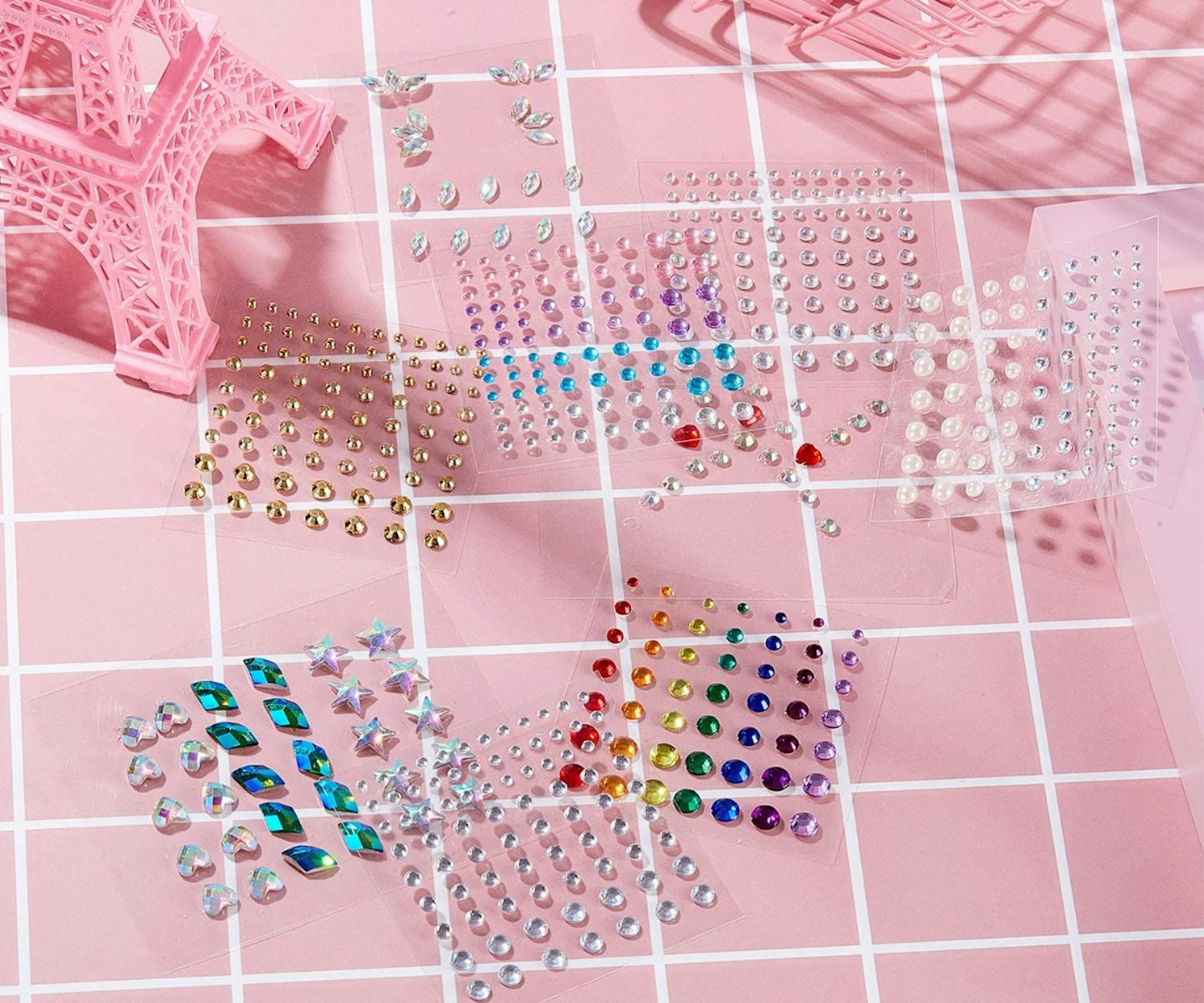 1 of 9
CREDIT: Amazon
Outus 9 Sheets Body Gems
Want more bang for your buck? Grab this variety pack of body gems which doubles up as accessories for your hair. There's something for everyone in this pack.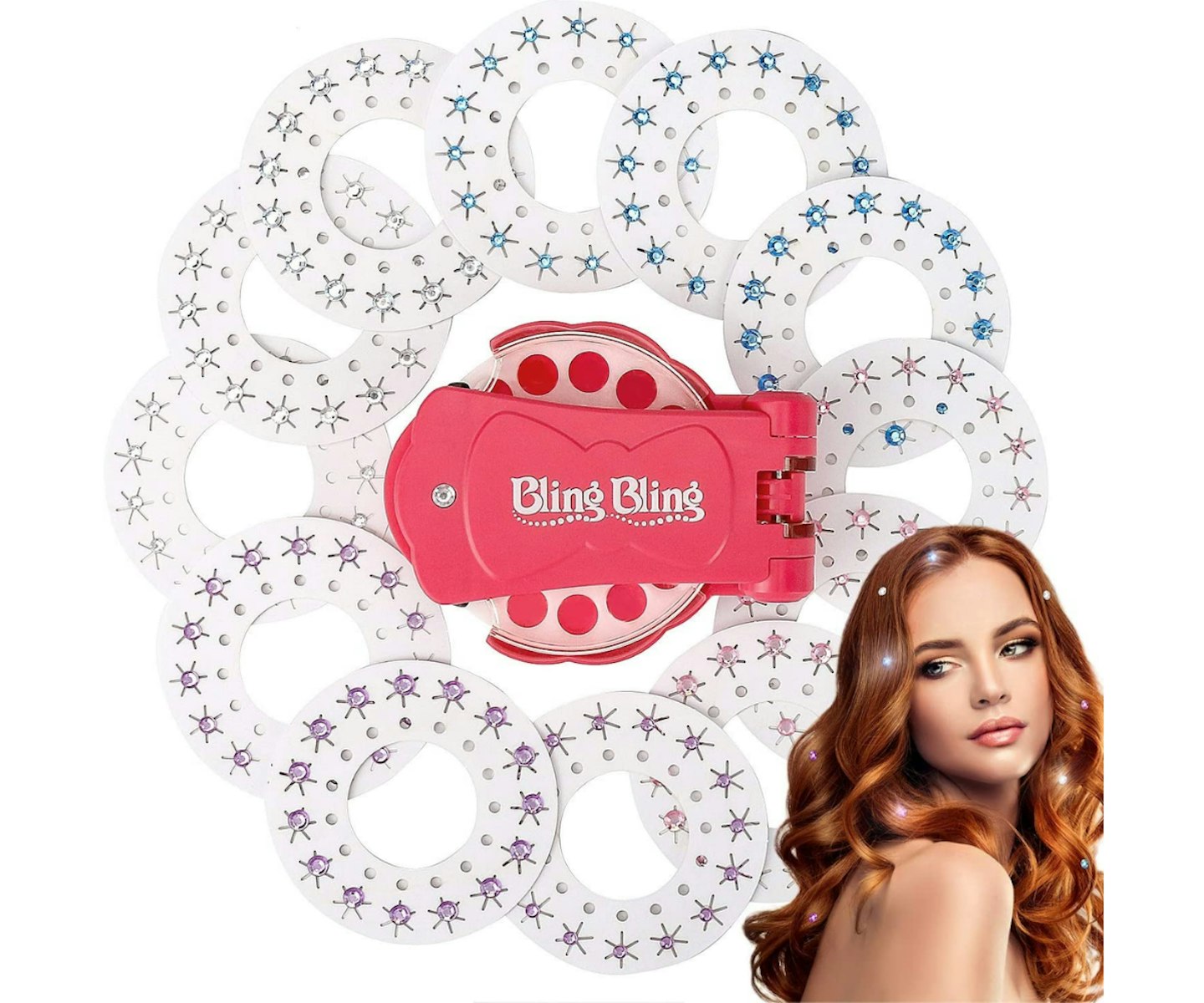 2 of 9
CREDIT: Amazon
Welltop Blinger Diamond Styler Kit
As seen on TikTok, every influencer is obsessed with this Blinger machine which makes sticking on hair gems even easier. We're grabbing it ASAP.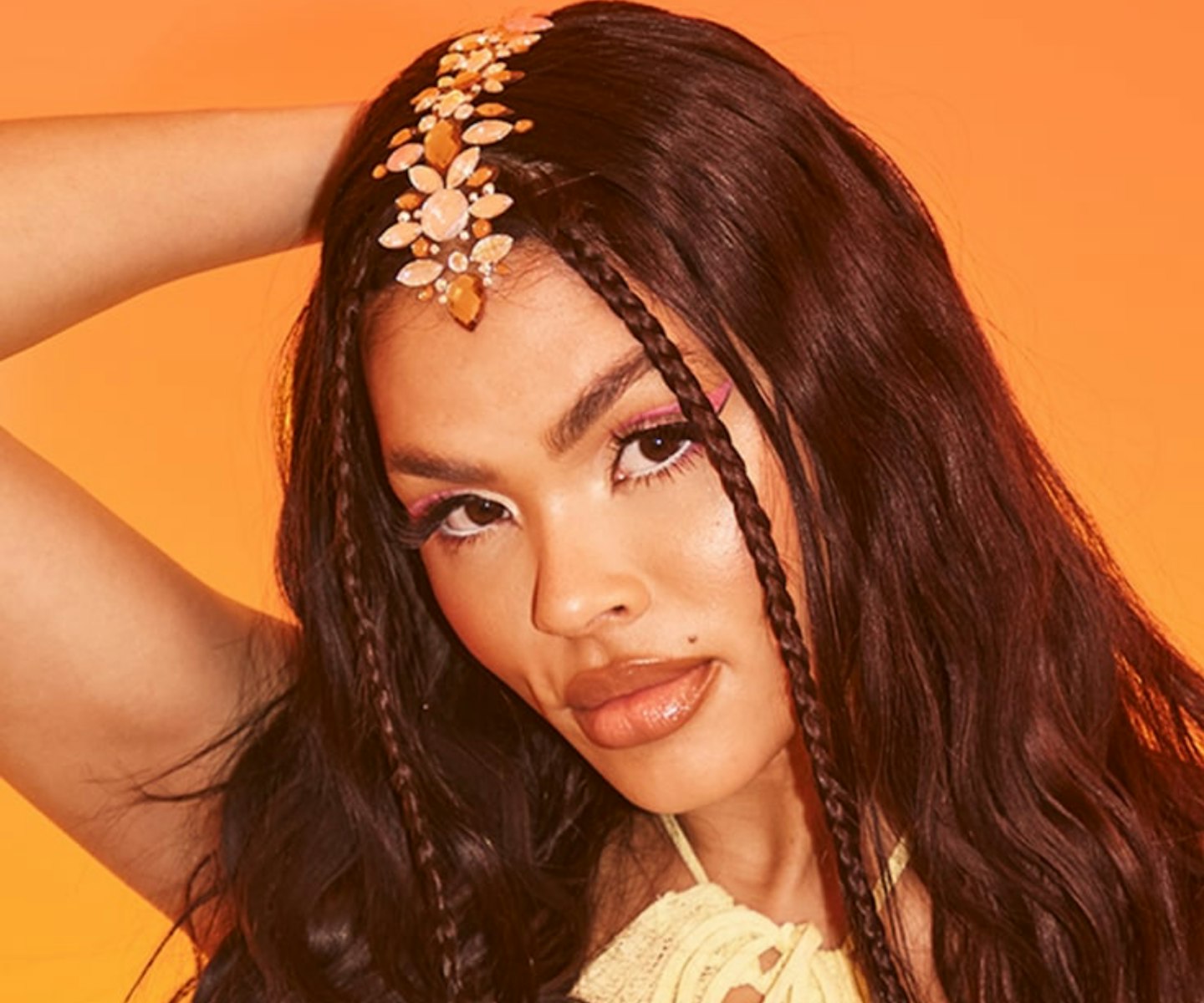 3 of 9
CREDIT: PrettyLittleThing
PrettyLittleThing Gold Hair Jewels
Even PrettyLittleThing is jumping on the jewel wave with a selection of options. We love that this one runs through your parting - totally chic.
4 of 9
STOBOK 40 Pcs 8 Styles Spiral Hair Pins
Remember those little curly clips your mum used to put in your hair when you were younger? Well, they're back with a bang now. Just spin into your hair for a secure sparkle.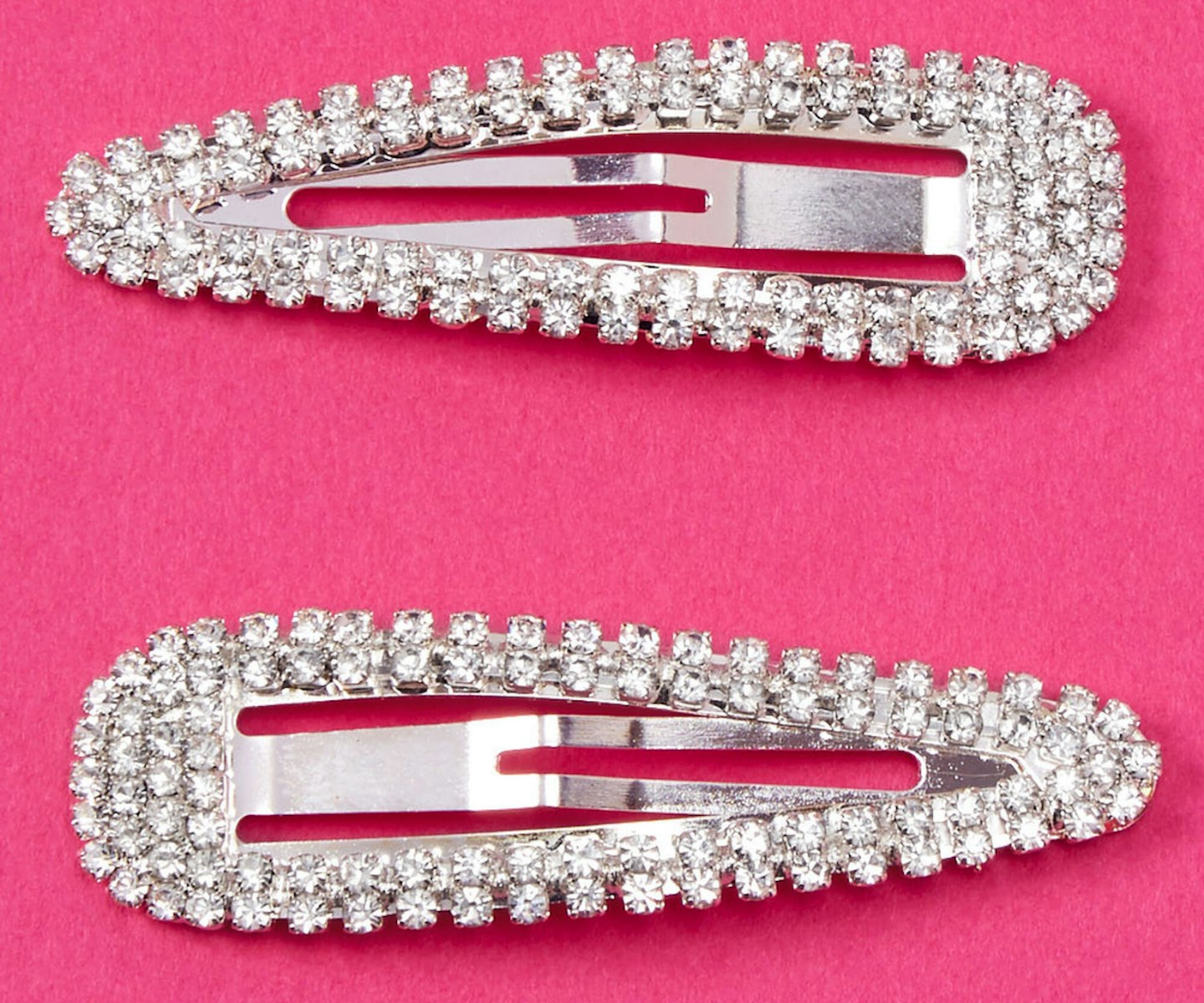 5 of 9
CREDIT: Claire's
Claire's Silver Rhinestone Snap Clips - 2 Pack
Don't fancy anything too difficult to use? Grab these super sweet rhinestone clips from Claire's.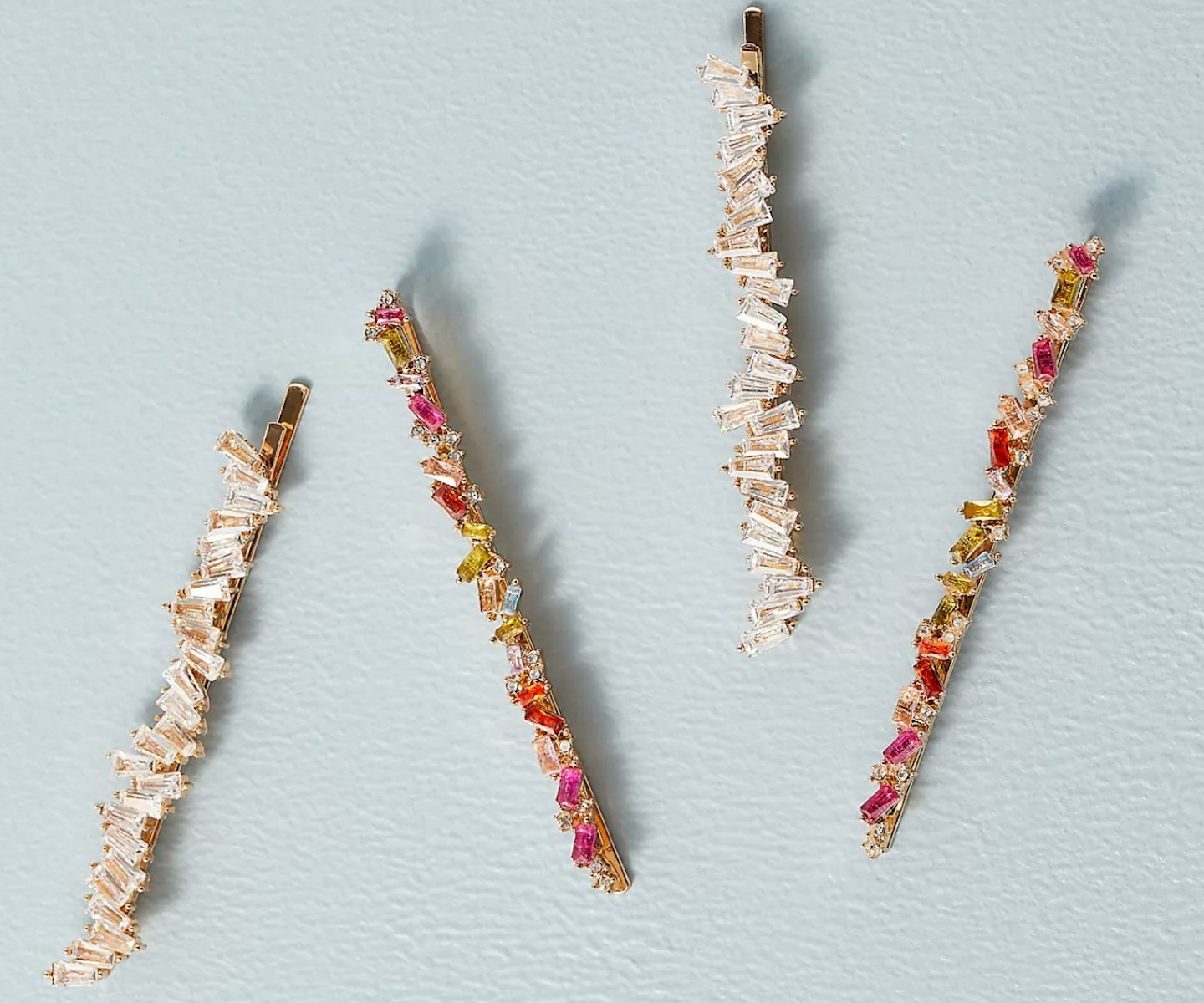 6 of 9
CREDIT: Anthropolgie
Anthropologie Set of 4 Zig Zag Rhinestone-Embellished Bobby Pins
Colourful gems are totally welcome here, too. Luckily, Anthropologie has our back with this stunning set of bobby pins.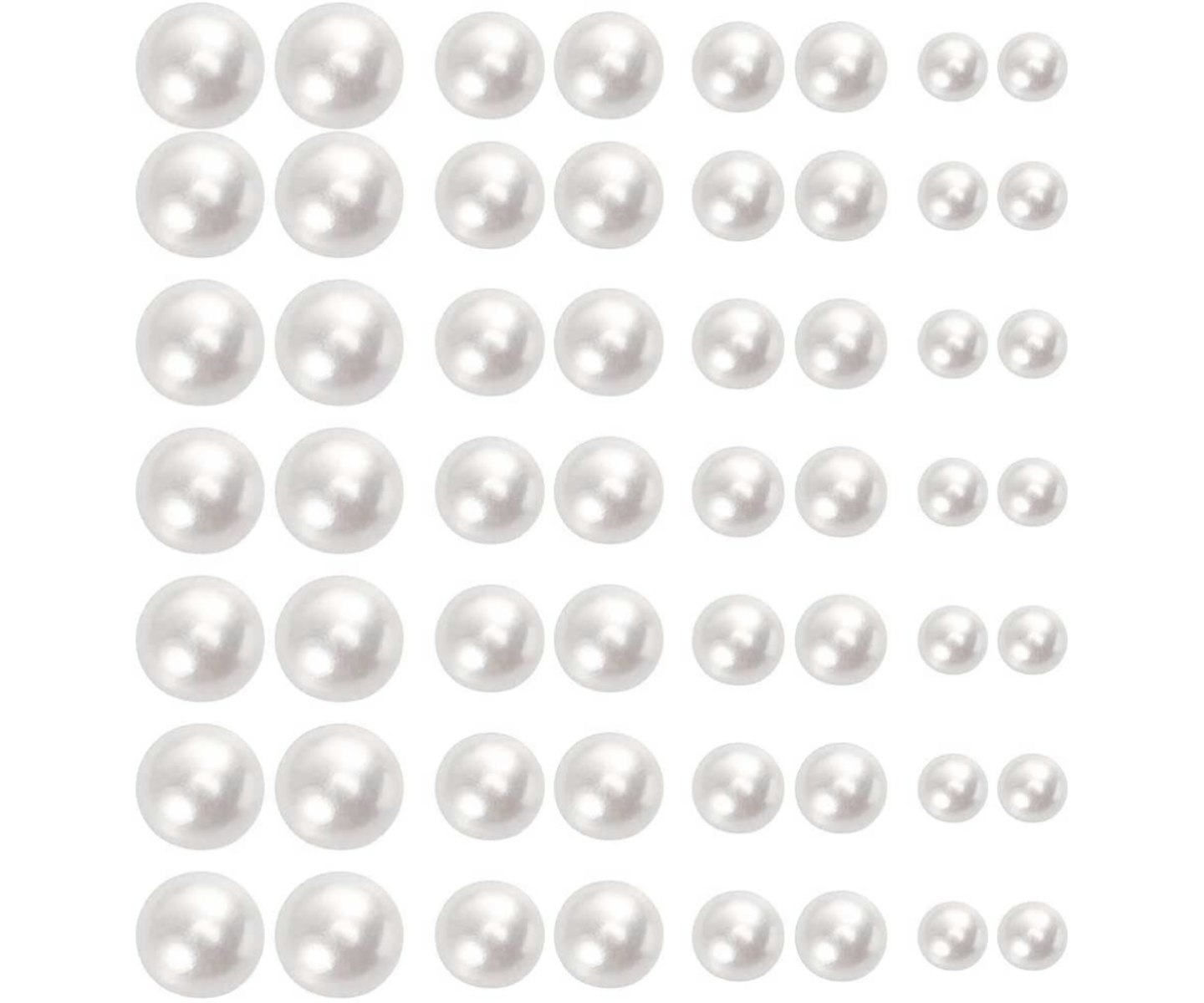 7 of 9
YPLonon Stick On Pearls
Get the Christine Quinn look with some stick-on pearls for your hair.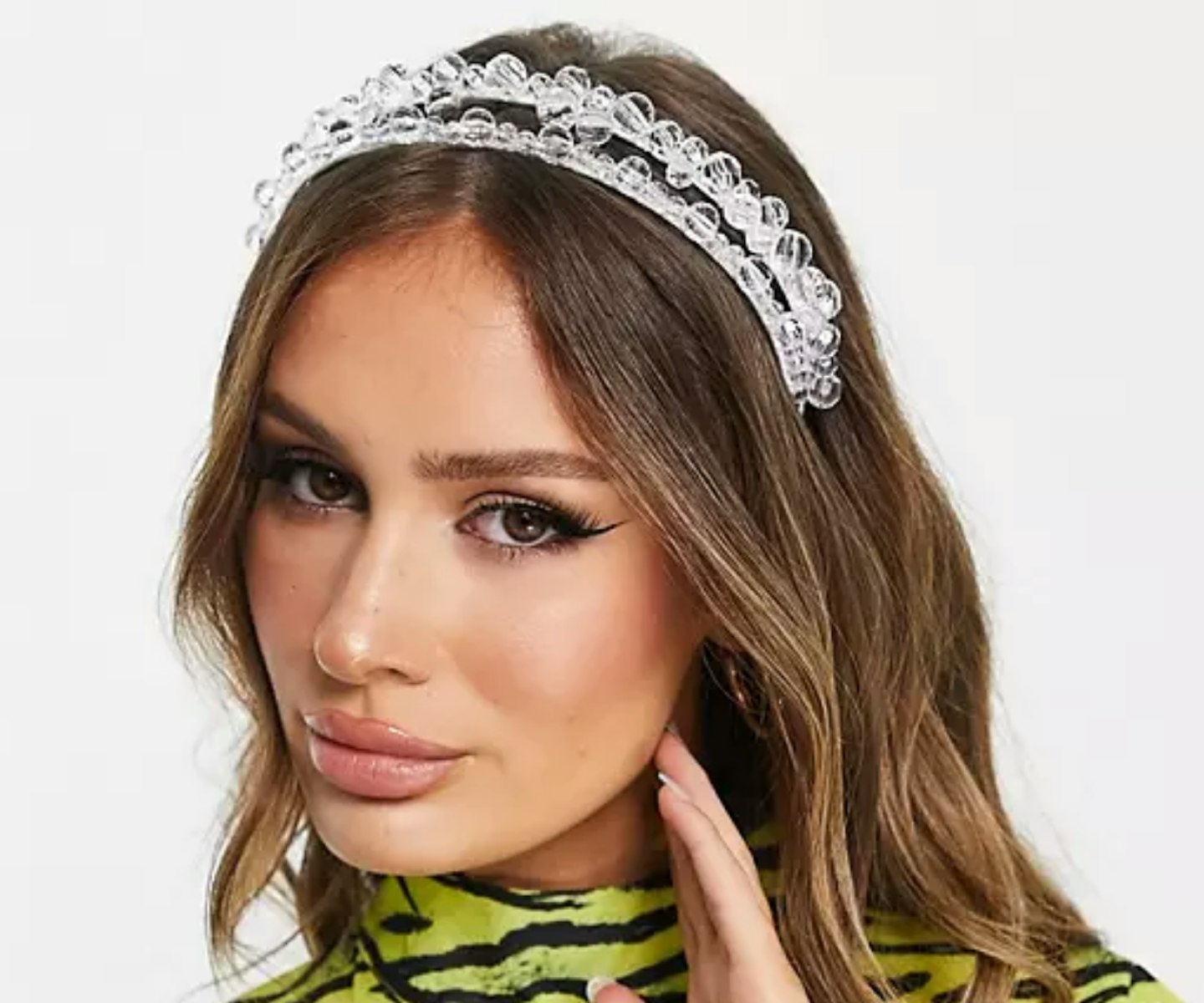 8 of 9
CREDIT: ASOS
ASOS DESIGN multi row headband in clear crystal beads
Make it even easier to have a flashy hairdo with this hairband from ASOS. With clear gems, it's super unique.
9 of 9
CREDIT: Etsy
TheProjectLabel Starburst Barrette
This small shop from Etsy does a range of stunning hair gem clips that you can choose from. Moons and stars? We want them all.