These days it seems like there's a new buzzworthy skincare ingredient trending on TikTok every week. Snail mucin, anyone? However, sometimes you just can't beat the classics like witch hazel for your skin.
But if it's been a while since you used witch hazel or you've never tried it before, you might be wondering how to use witch hazel for skin, wondering what are the benefits of witch hazel for skin and even wanting to know if witch hazel is good for skin. Luckily, we've enlisted the expertise of Faye Purcell, Product Development & Skincare Chemist at Q&A and Dr Marisa Garshick, Brand Partner from Thayers to fill us in on everything you need to know about using witch hazel in your skincare routine.
What is witch hazel and what is it made of?
Faye explains, "Witch hazel is a natural ingredient from the bark and leaves of the witch hazel plant." The plant – which is known for its anti-inflammatory properties – is usually grown in North America and Asia. Marisa adds "When processed to create witch hazel, the chemicals (called tannins) can be used for a whole host of skin issues – from reducing swelling to reducing oil in the skin and even helping with spot-prone complexions. So, when it comes to witch hazel for skin, you can use it accordingly depending on your skincare needs.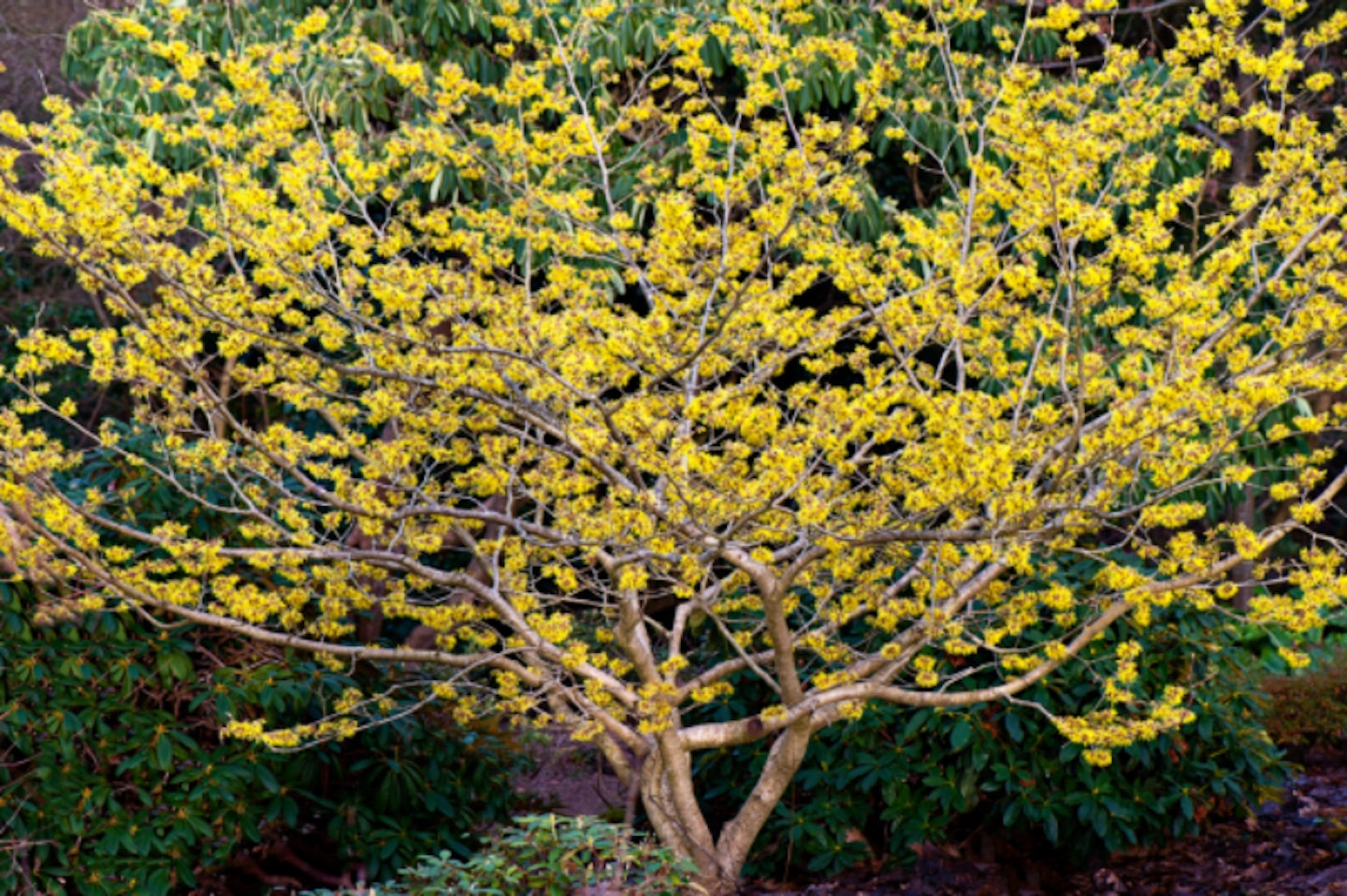 What are the benefits of using witch hazel?
When it comes to benefits of witch hazel to skin, like many other plant-derived substances, it's a source of several antioxidants which can have many pros. Faye explains that the tannins (a group of antioxidants found in witch hazel) have an oil-controlling and anti-inflammatory effect when applied to the skin. So, is witch hazel good for itchy skin? The calming and anti-inflammatory properties may help soothe the skin.
Dr Marisa Garshick adds "by providing antioxidants, the antibacterial benefits can reduce irritation and balance skin's pH. The anti-inflammatory benefits also make it helpful for acne, sunburns, bug bites, post-shaving irritation and more."
The main benefits of witch hazel for skin according to the experts are:
Minimising the appearance of pores

Reducing oil

De-puffing skin

Helping to improve acne

Reduce inflammation of sunburnt skin

Sooth bug bites

Calm post-shaving bumps
However, while there are many benefits of using witch hazel on your skin, Faye warns that overuse can lead to dryness and irritation due its naturally high alcohol levels. This leads us on to…
Does witch hazel have alcohol in it?
"Almost all witch hazel extracts are distilled using denatured alcohol (ethanol), with the extract containing about 14% to 15% alcohol. Using excess alcohol on your skin can lead to skin barrier damage, especially if your skin is already irritated," says Faye.
However, this isn't the case for all witch hazel products, so Faye recommends those that state they are "not distilled" or "alcohol-free".
What are the different types of witch hazel?
When it comes to knowing how to use witch hazel for skin, it's important to know the different types. If you want to know if pure witch hazel is good for skin, Faye advises against using pure witch hazel. Instead, look for a product which includes it as an ingredient to ensure you're applying a suitable amount.
Dr Garshick suggests 'use alcohol-free product such as a facial toner, as the process of extraction helps to preserve the tannins and reduce any potential for irritation or dryness." And our expert doctor also suggests to use witch hazel products which include other ingredients, "witch hazel may be combined with other ingredients, such as hyaluronic acid, glycerin or aloe vera that have added benefits and can be hydrating and soothing. Some toners can incorporate glycerin and aloe vera – shown to keep the skin hydrated for up to 8 hours after use, making it a great option for all skin types." So, is witch hazel a good toner for dry skin? It would only be an option if you go for a hybrid product that can keep your skin hydrated with other ingredients.
What's the best way to use witch hazel for skin?
While there are many products on the market that include witch hazel, Dr Garshick has told us "Commonly witch hazel is incorporated into a skincare routine through a toner or facial mist or can be found in serums or cleansers, wipes or pads."
No matter your chosen product, it's best to do a skin patch test before applying any new ingredient to your face. You can do this by adding a small amount to your wrist and monitoring it for 24 hours before applying to your face, just in case you may have an allergic reaction to witch hazel for skin. If your skin feels fine, you can add the toner to a cotton pad and sweep over your face (avoiding the eyes and mouth) once you've removed your make up and before you apply moisturiser.
As a stringent, witch hazel also works as a make up remover to successfully get rid of daily dirt and impurities and can gently exfoliate. It's also known as a great way to reduce the chances of blackheads due to the deep cleansing priorities. But again, make sure you do a skin test before you use witch hazel for skin – especially around the delicate eye area.
Is witch hazel good for all skin types?
Due to its anti-inflammatory and rebalancing properties, Faye suggests witch hazel is more suitable for those with oily, blemish-prone skin. If your skin is dry, sensitive or stressed, she recommends other oil-controlling and anti-inflammatory ingredients, like niacinamide and zinc PCA.
However, all skin types can benefit from introducing an alcohol-free witch hazel toner, with dryness being the only main con of using the product – mainly for older or more sensitive skin types. This can however be easily balanced out by using a good-quality hydrating moisturiser infused with natural and organic ingredients as part of a clean beauty routine.