From Y2K silhouettes to cottagecore, TikTok has introduced us to a handful of fashion trends – the latest trend on the block? #coastalgrandmother.
What is the coastal grandmother trend?
If you're confused about what precisely the coastal grandmother aesthetic is, just close your eyes and imagine an episode of Grace and Frankie, or a wholesome 2000s movie starring Diane Keaton. She's wearing a pair of beige chinos, a white button-down, and sipping a glass of Chardonnay while looking out at the ocean. Oh, and 'This Will Be (An Everlasting Love)' is playing on blast in the background.
READ MORE: Here are the best summer dresses under £35
The coastal grandmother also has the freshest bouquet of hydrangeas displayed on her kitchen island at all times, stocks the best French wine and basically embodies the term 'effortless chic'. She's a lifestyle, she's an aesthetic, and tbh – we all want to be her.
Forget the edgy, skin-tight Maddy from Euphoria outfits - the coastal grandmother is all about loose-fitting clothing, straw hats and stripy jumpers.
The easiest way to start on your journey of coastal grandmother-hood is by looking the part, so we've rounded up the best coastal grandmother items of clothing to help you nail the aesthetic in no time.
Shop the costal grandmother look below.
READ MORE: What to buy from H&M new in, according to the heat style team
SHOP: The best coastal grandmother looks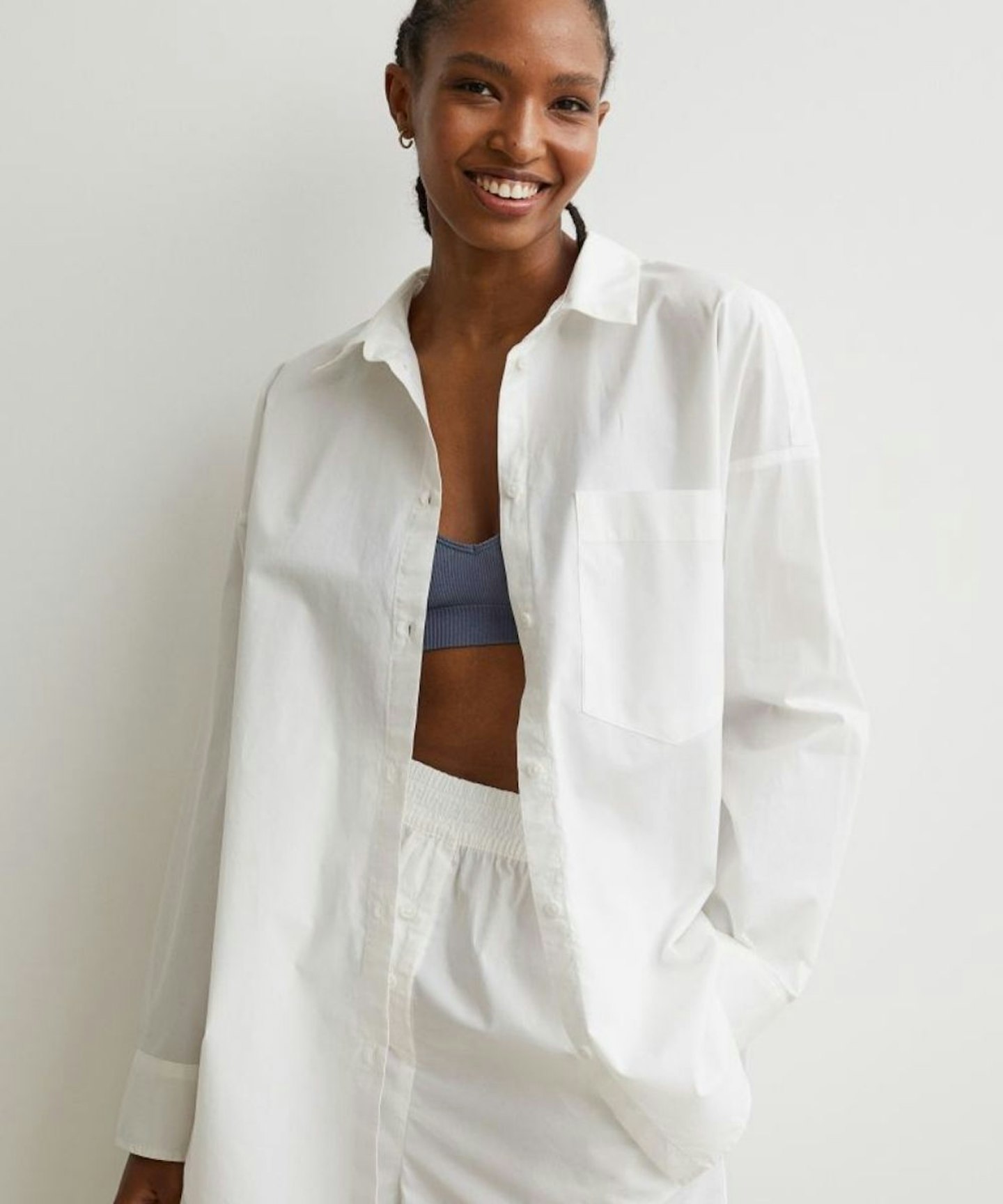 1 of 13
White Cotton Shirt
If you're going to buy one thing to achieve the coastal grandmother look, it has to be a white button-down. Easy to style, this white shirt has a relaxed fit and pairs gorgeously with some white jeans for an all-white moment.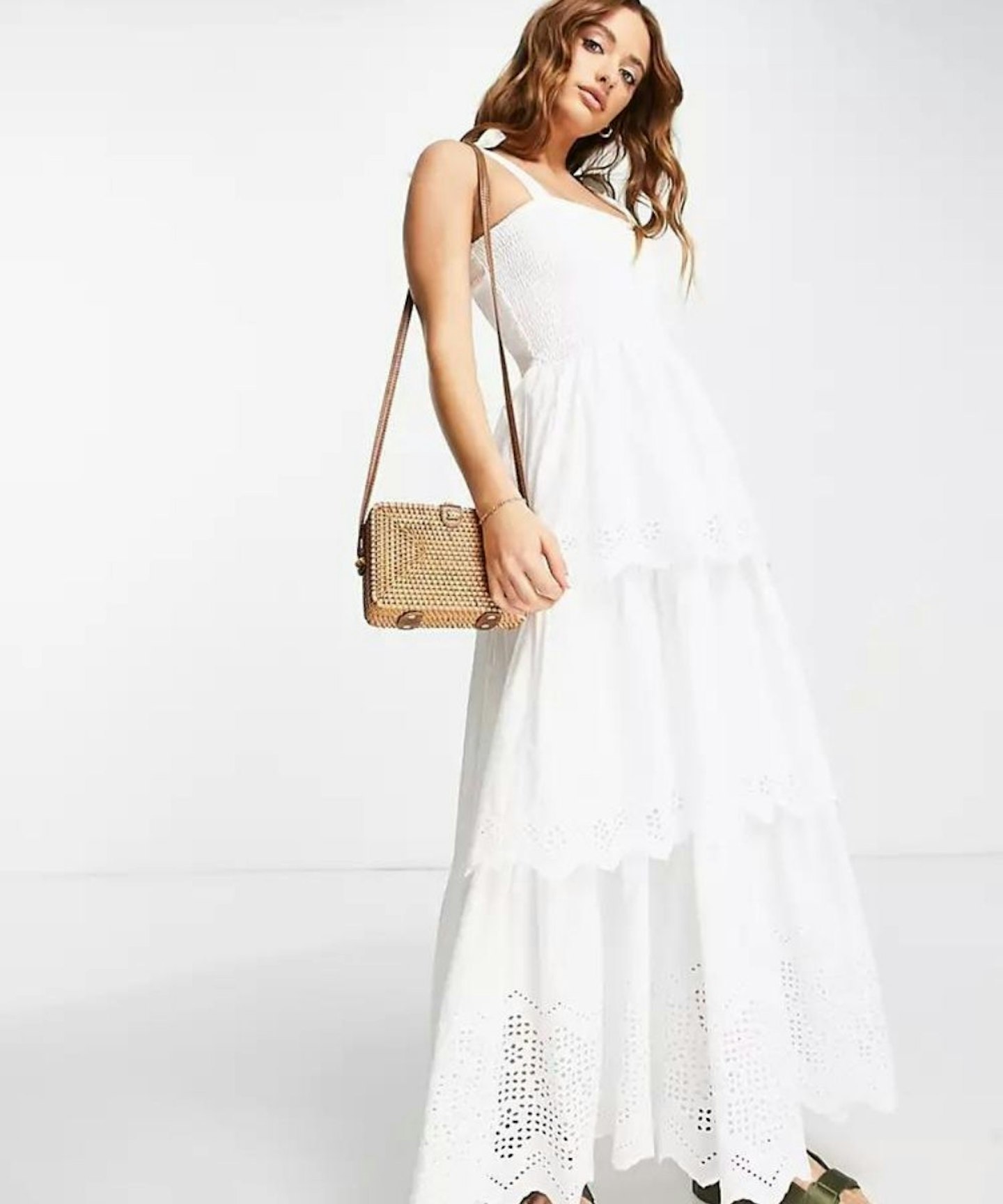 2 of 13
River Island Tiered Maxi Sun Dress
A white flowy dress is another essential, and we're loving this one by River Island. It's got a square neck, tie straps and a gorgeous tiered skirt, for the ultimate cottage-core meets coastal gran vibe.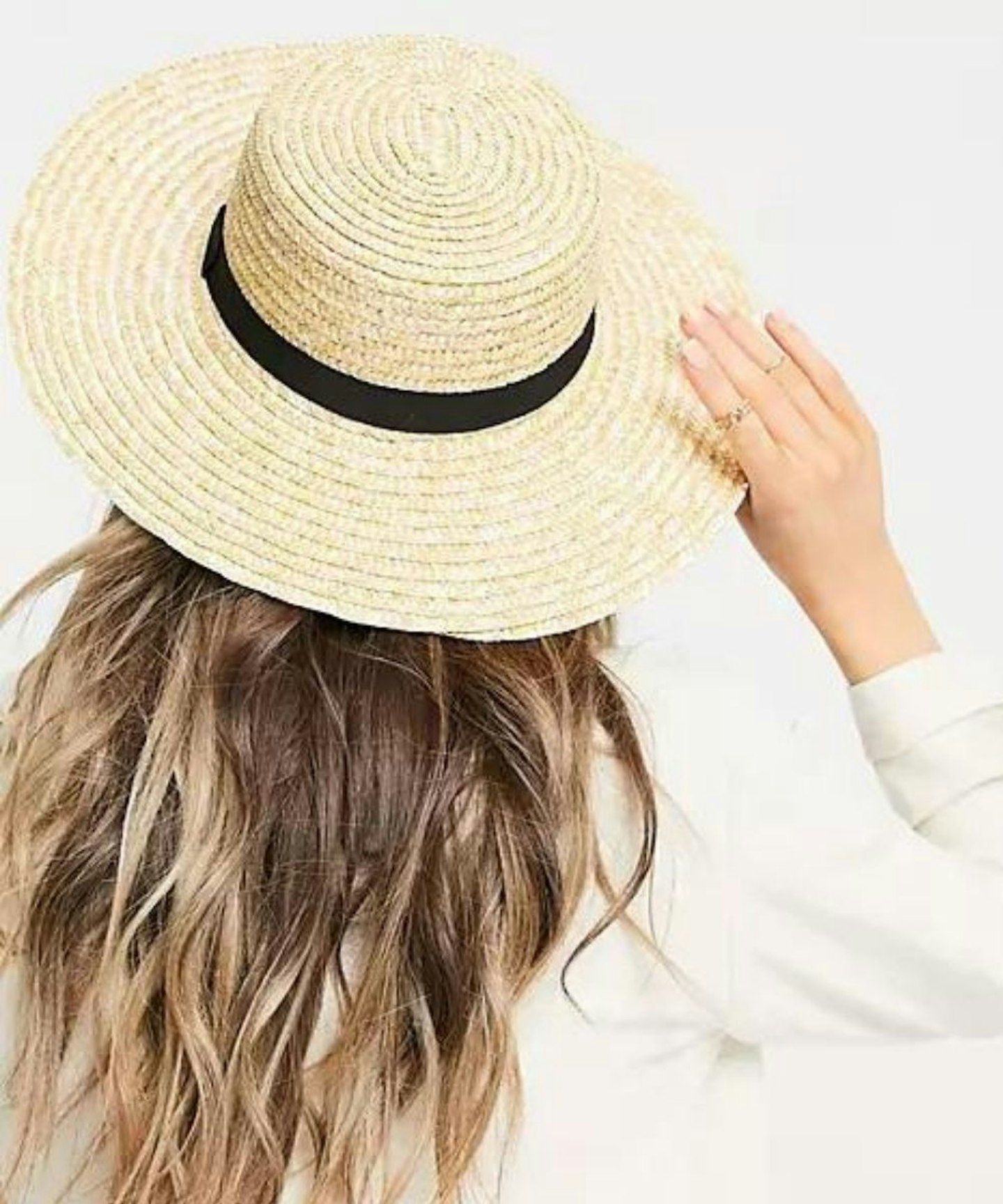 3 of 13
South Beach Exclusive Straw Boater Hat
Every coastal grandmother is knowledgeable of the damaging effects of the sun, which is why this easy-breezy straw hat should always be within reaching distance.
4 of 13
Slim High Jeans
We're crushing over these white ankle-length jeans, which are a summer staple. Plus, we're pretty sure Meryl Streep wore white jeans in every scene of It's Complicated.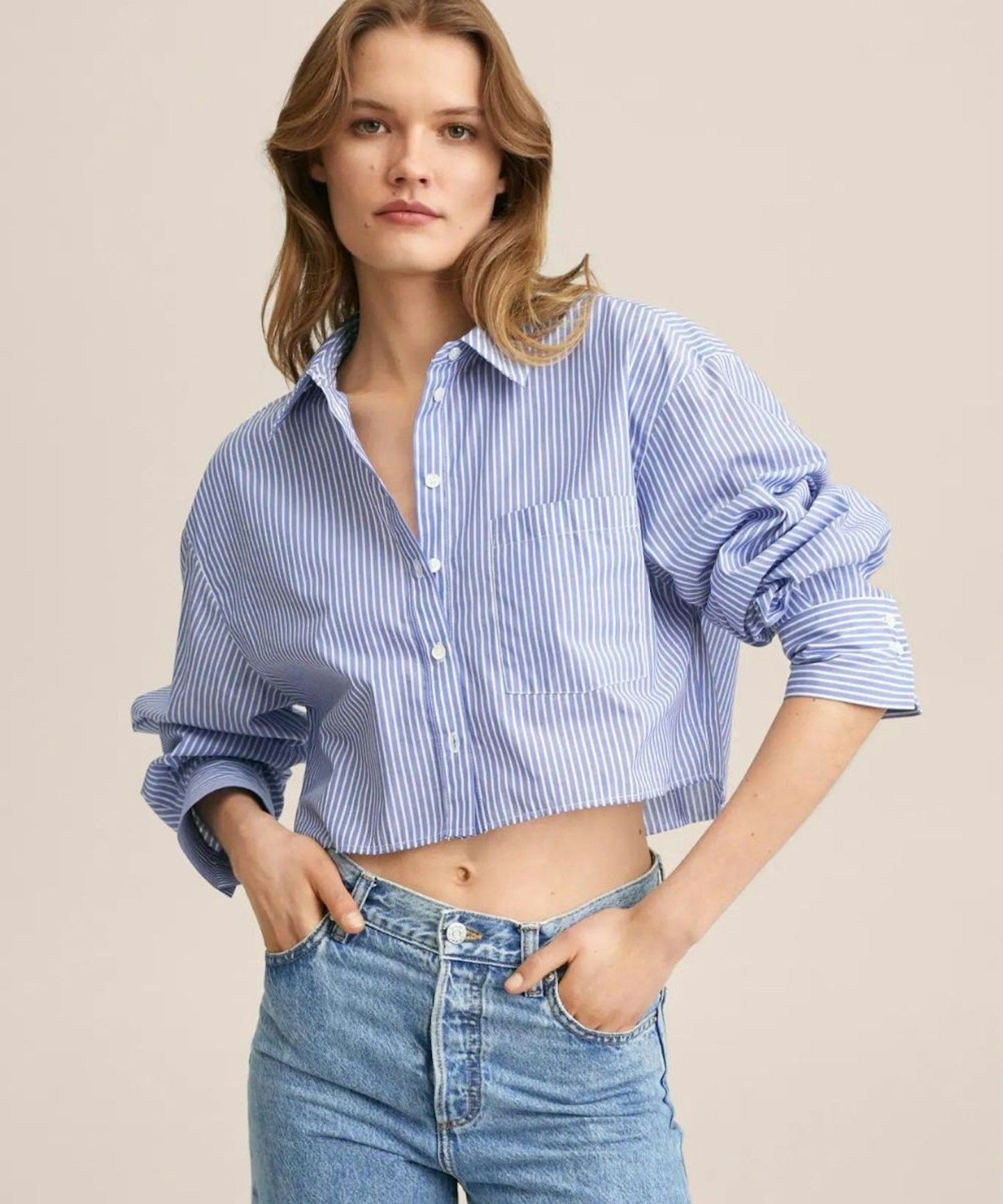 5 of 13
Striped Cotton Shirt
Playful but still on-theme, this cropped striped button-down is the perfect way to give the trend a risky twist.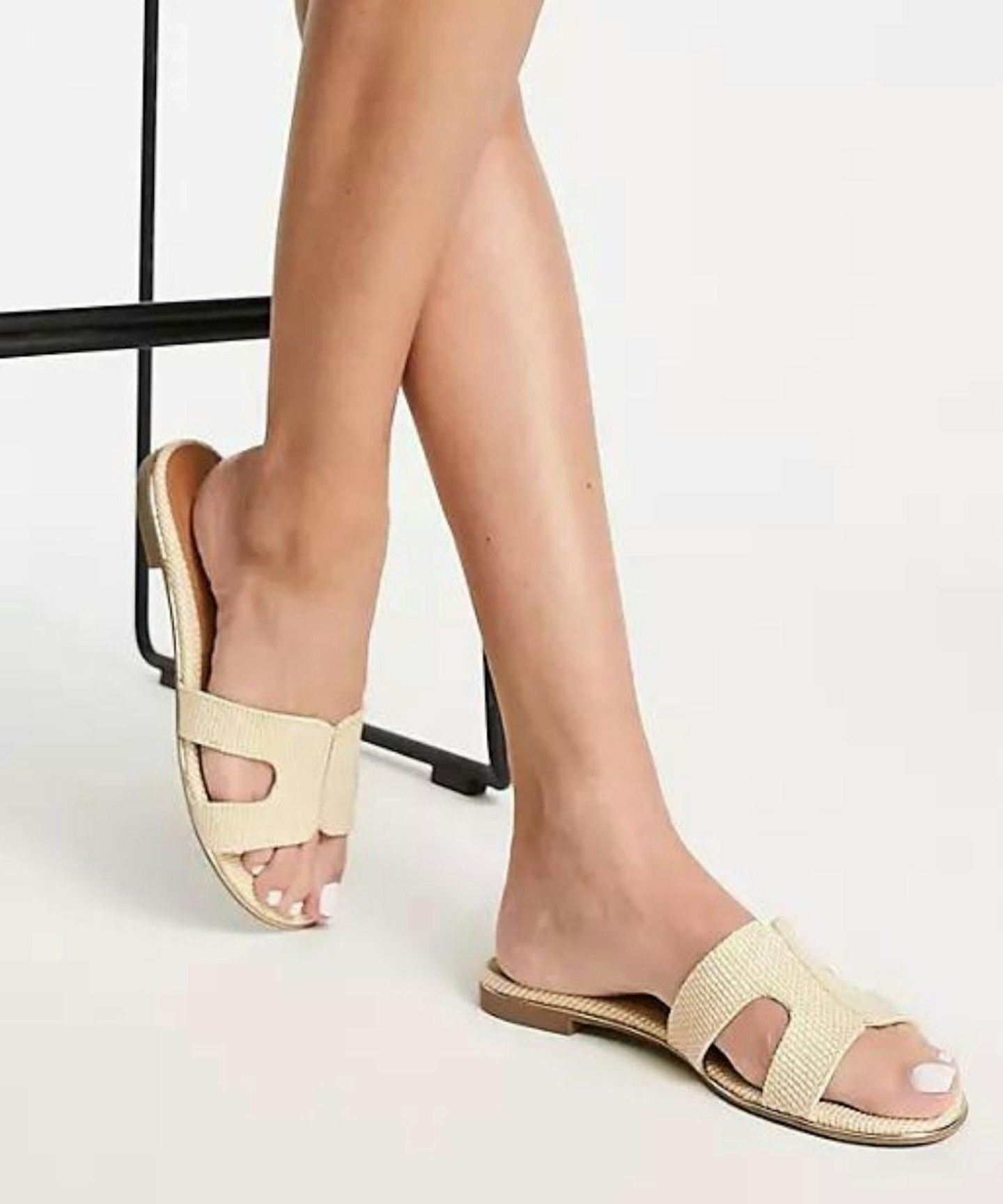 6 of 13
Dune Loopy Slip On Flat Sandals
In terms of footwear, it doesn't get more coastal grandmother than this pair of Hermes Oran Sandal dupes from ASOS.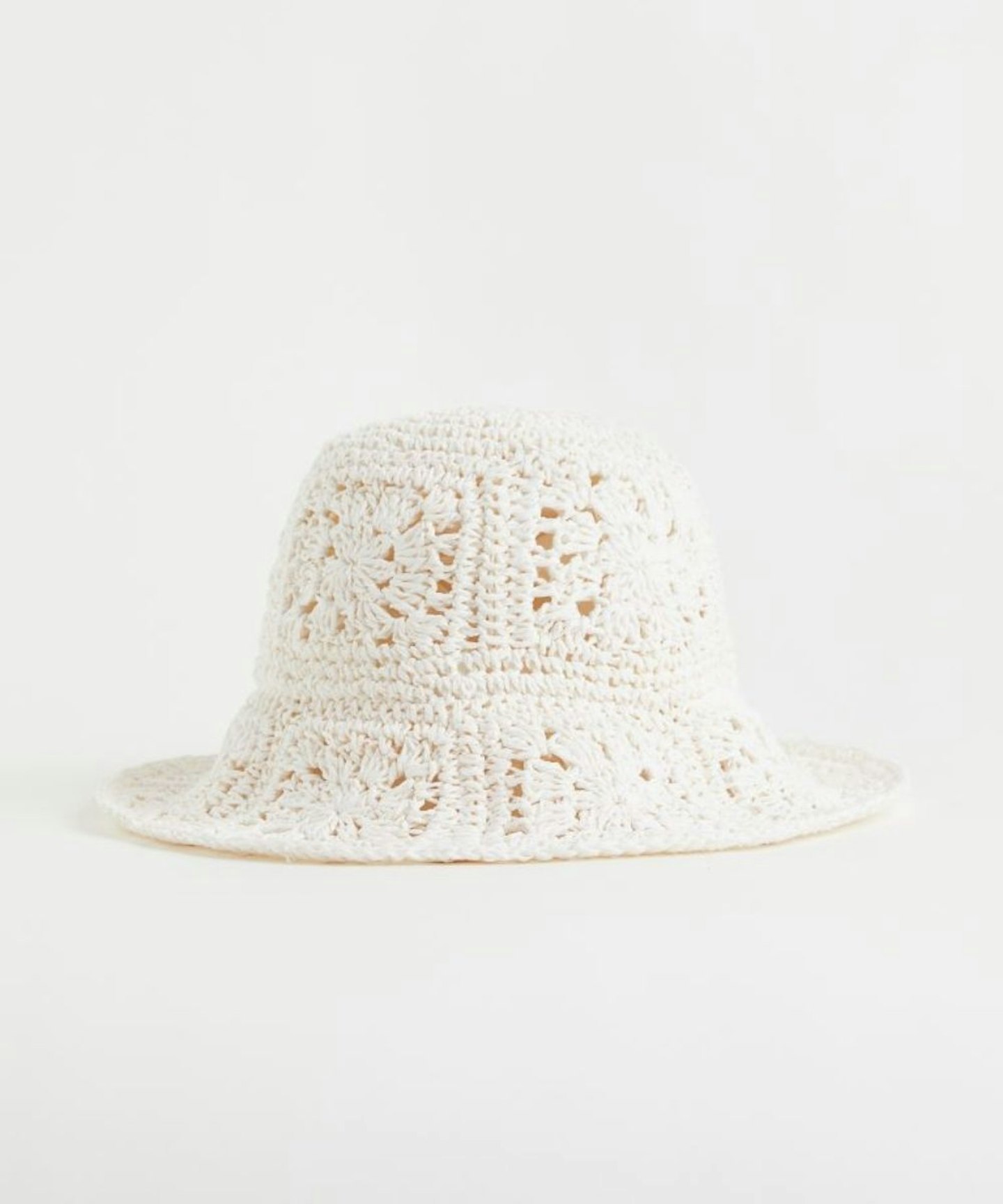 7 of 13
Straw Hat
Another fab piece of headwear with a crocheted look that just screams 'effortless chic'.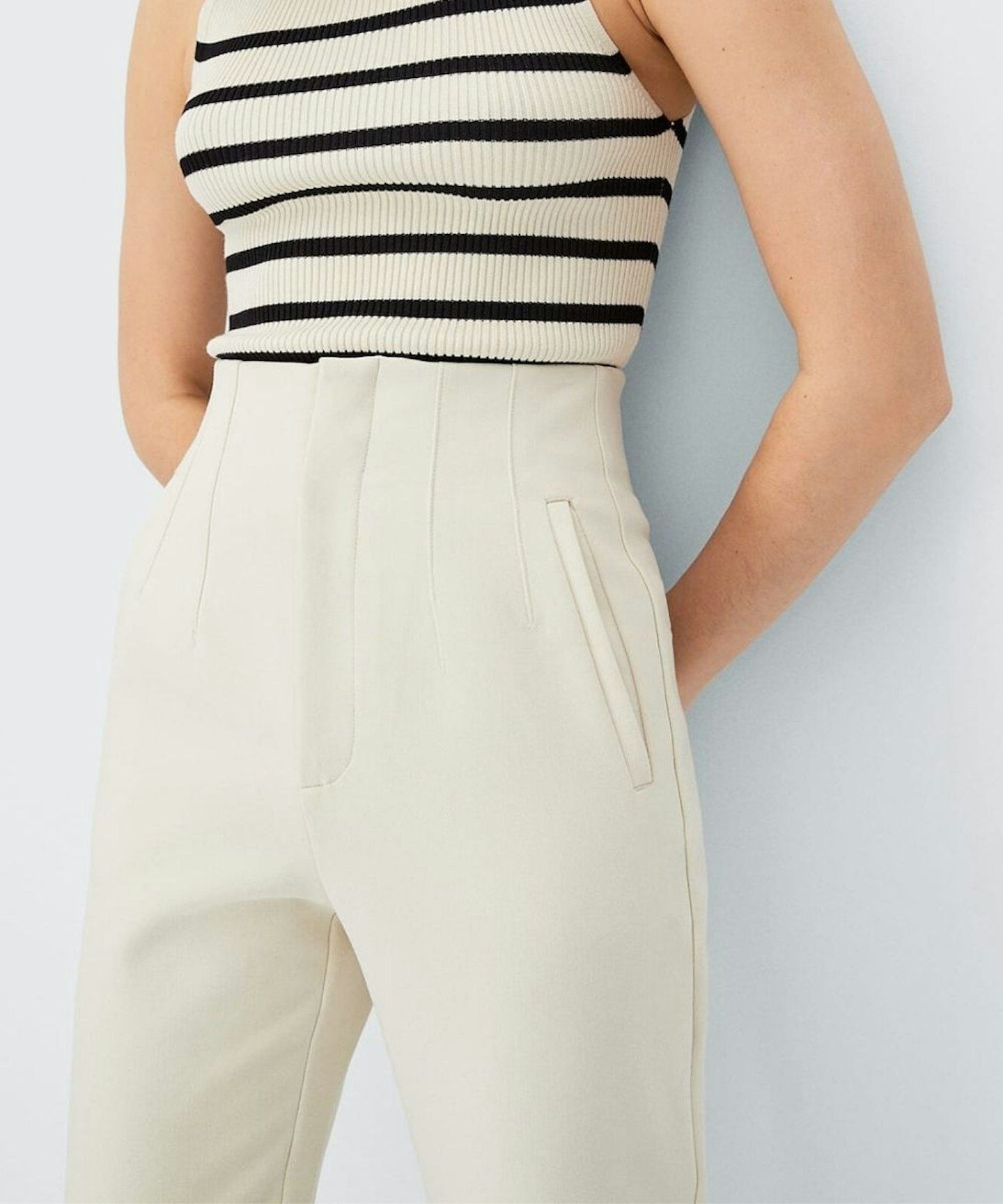 8 of 13
Darted Smart Trousers
Simple, comfy and super flattering, these TikTok famous Stradivarius trousers are the perfect addition to your coastal grandmother wardrobe.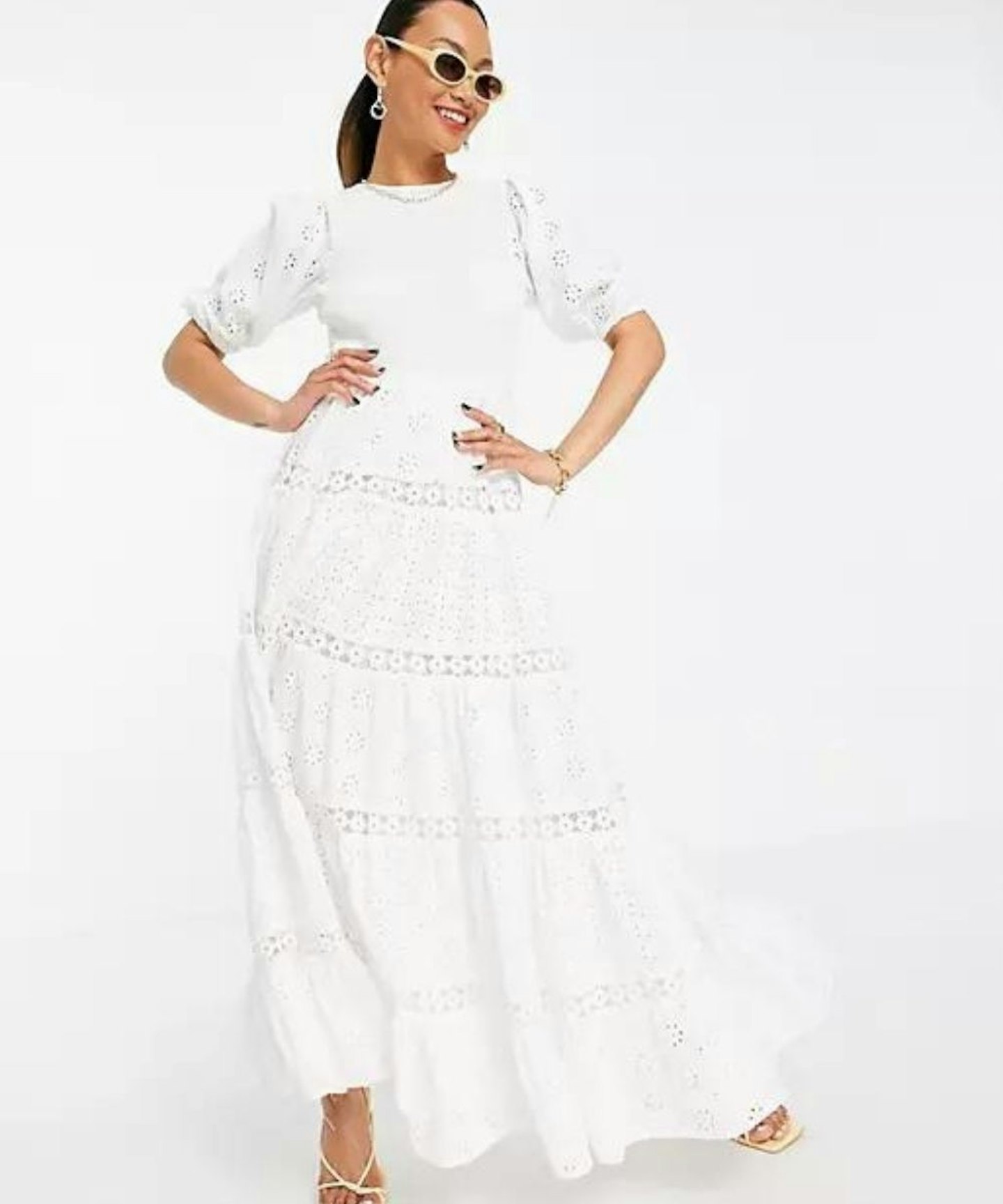 9 of 13
ASOS DESIGN Shirred Mixed Broderie Maxi Dress
From the puff sleeves to the embroidered design, this white maxi from ASOS is perfect for summer soirees and will make you look like the hostess with the mostess.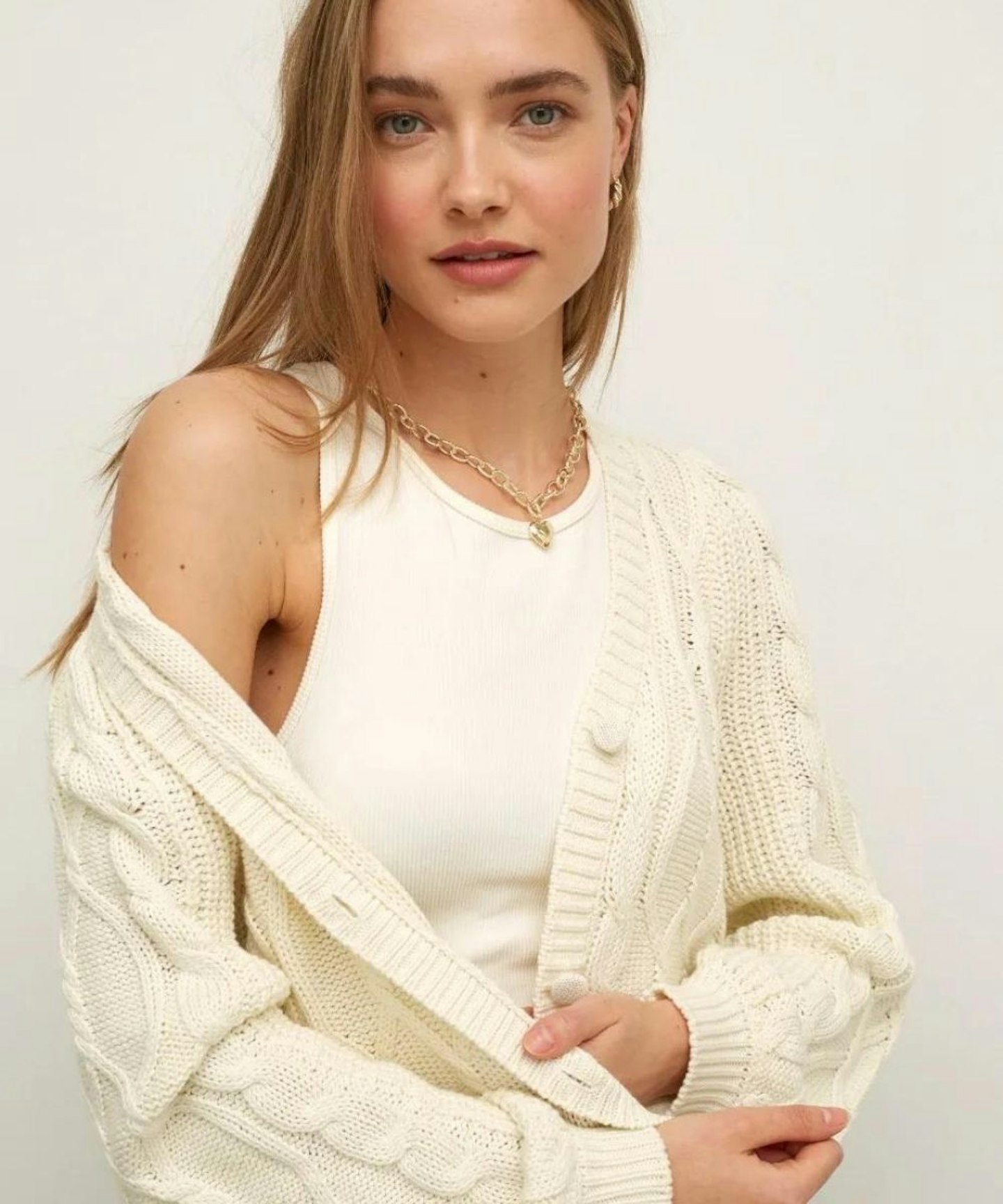 10 of 13
Cotton Cable Cardigan
The cable knit cardigan was practically made for this aesthetic, and we love this super soft and sustainable choice by Nobody's Child.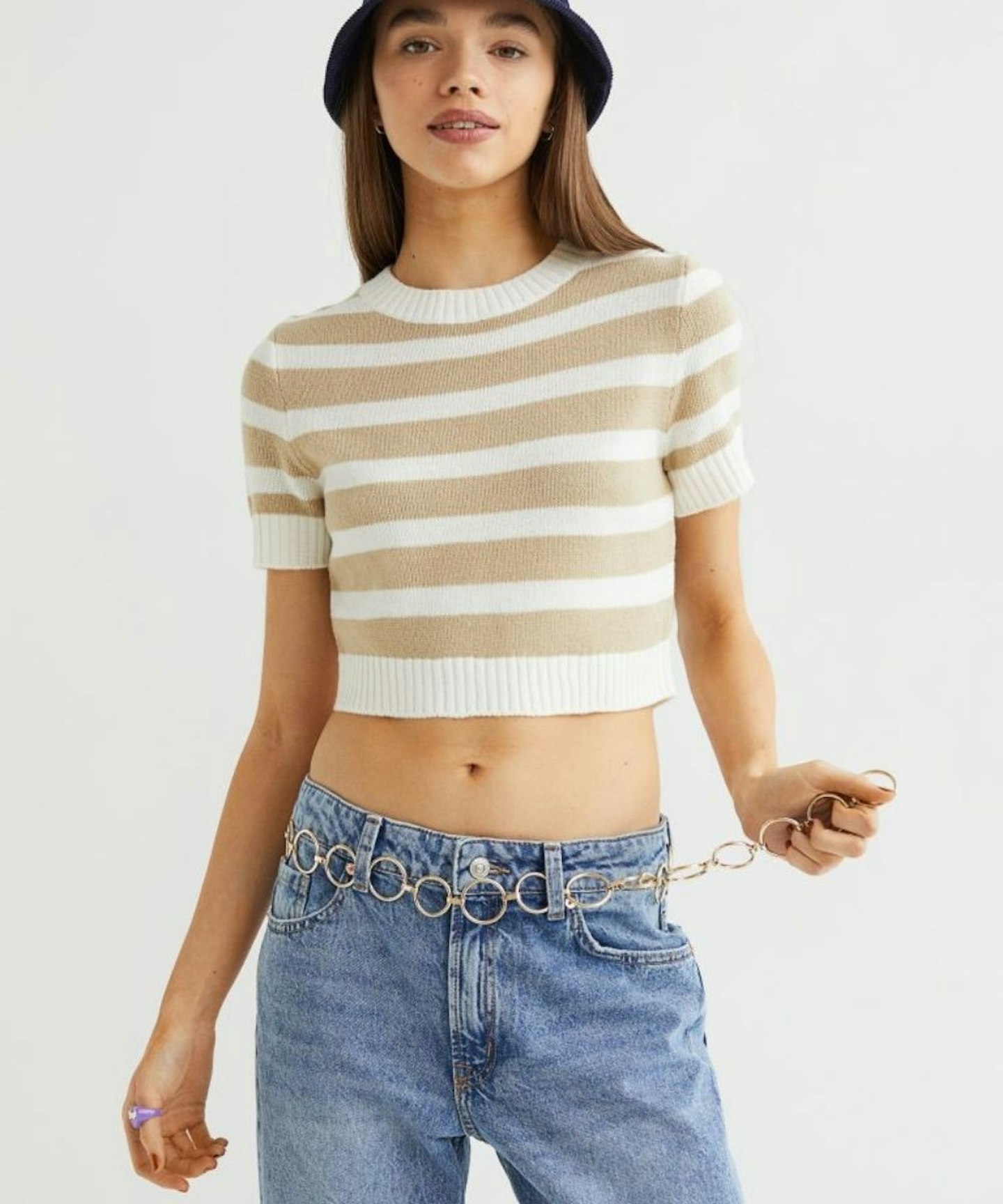 11 of 13
Knitted Cropped Top
Knitted, stripy and cropped, we've found the perfect top for throwing over a pair of jeans and going for a stroll on the beach.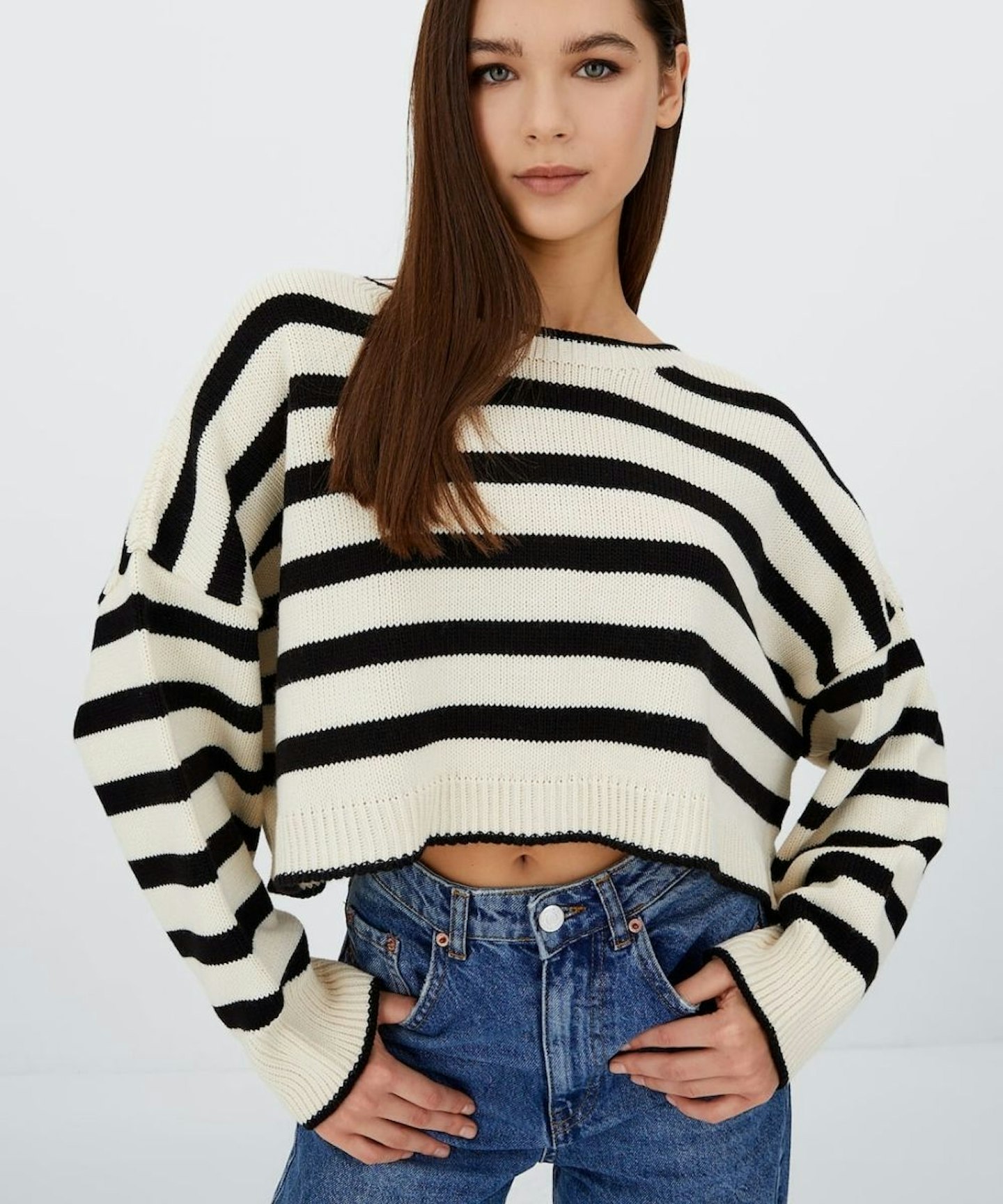 12 of 13
Striped Sweater
Living by the beach means windy nights, which is why this striped knit is perfect for flinging over your shoulders when it starts to get breezy.
13 of 13
ASOS DESIGN Slip On Espadrilles
Espadrilles are the perfect summer shoes, easy to slip on when it's time for some vino on the balcony, and oh-so chic.