If there is anyone qualified to give the lowdown on dressing for summer 2021, it's influencer Naomi Genes.
From her sensational In The Style edit to her babein' #OOTD's on the 'gram, we can't get enough of Naomi's chic and effortless style.
Naomi chats exclusively to heat about her fashion must-haves, the styles she won't be wearing, plus her £6.99 styling trick which will probably change your life...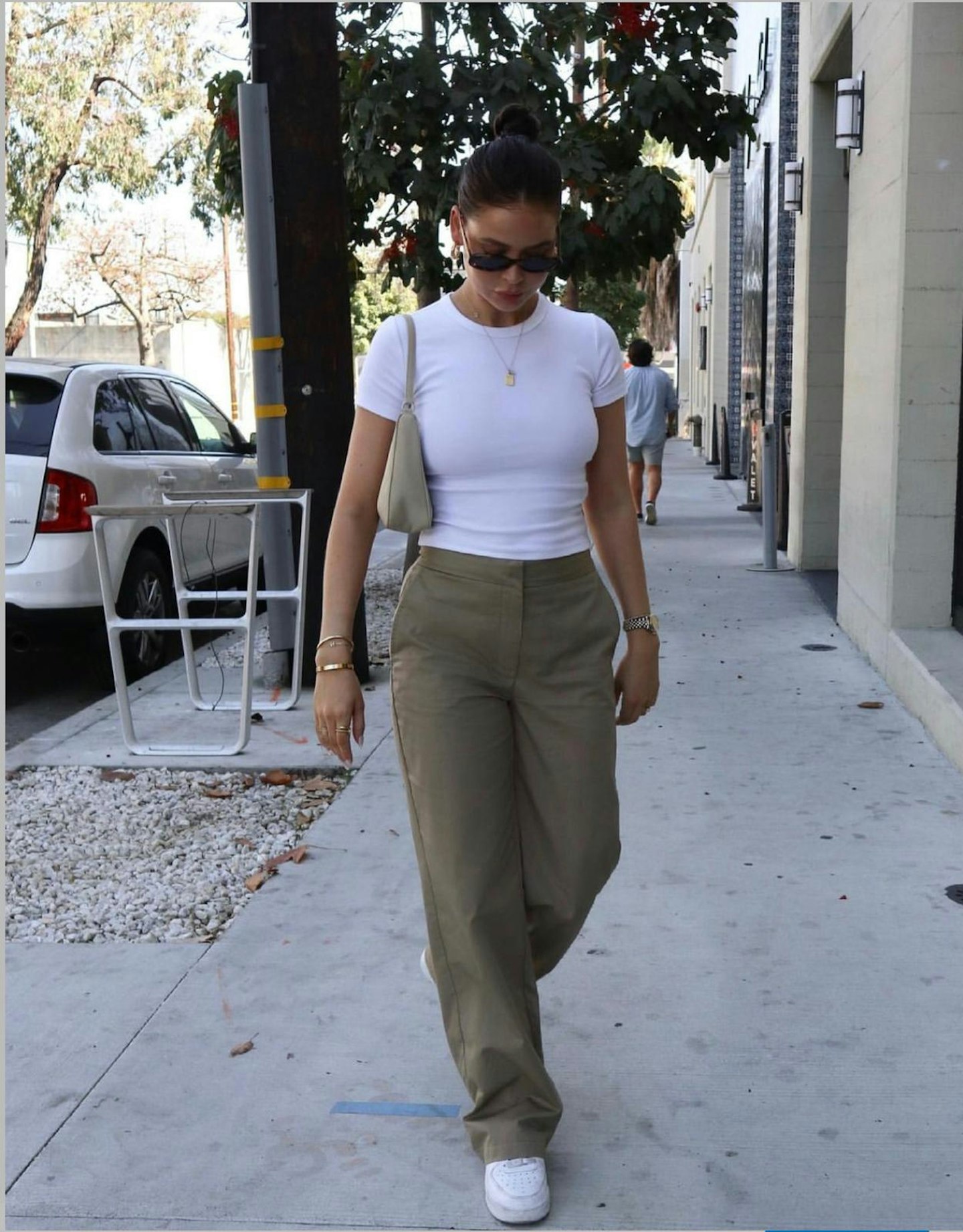 What trends are you wearing a lot of in summer '21?
Cargo pants! This is the first year I've worn them. I like to wear neutral tones to keep it classic. I like to wear them with a simple T-shirt or small crop top and an oversized white shirt.
What's your current daily uniform?
As I am a mum of a toddler, my daily uniform is usually gym wear. But I love to wear cute matching sets from Alo.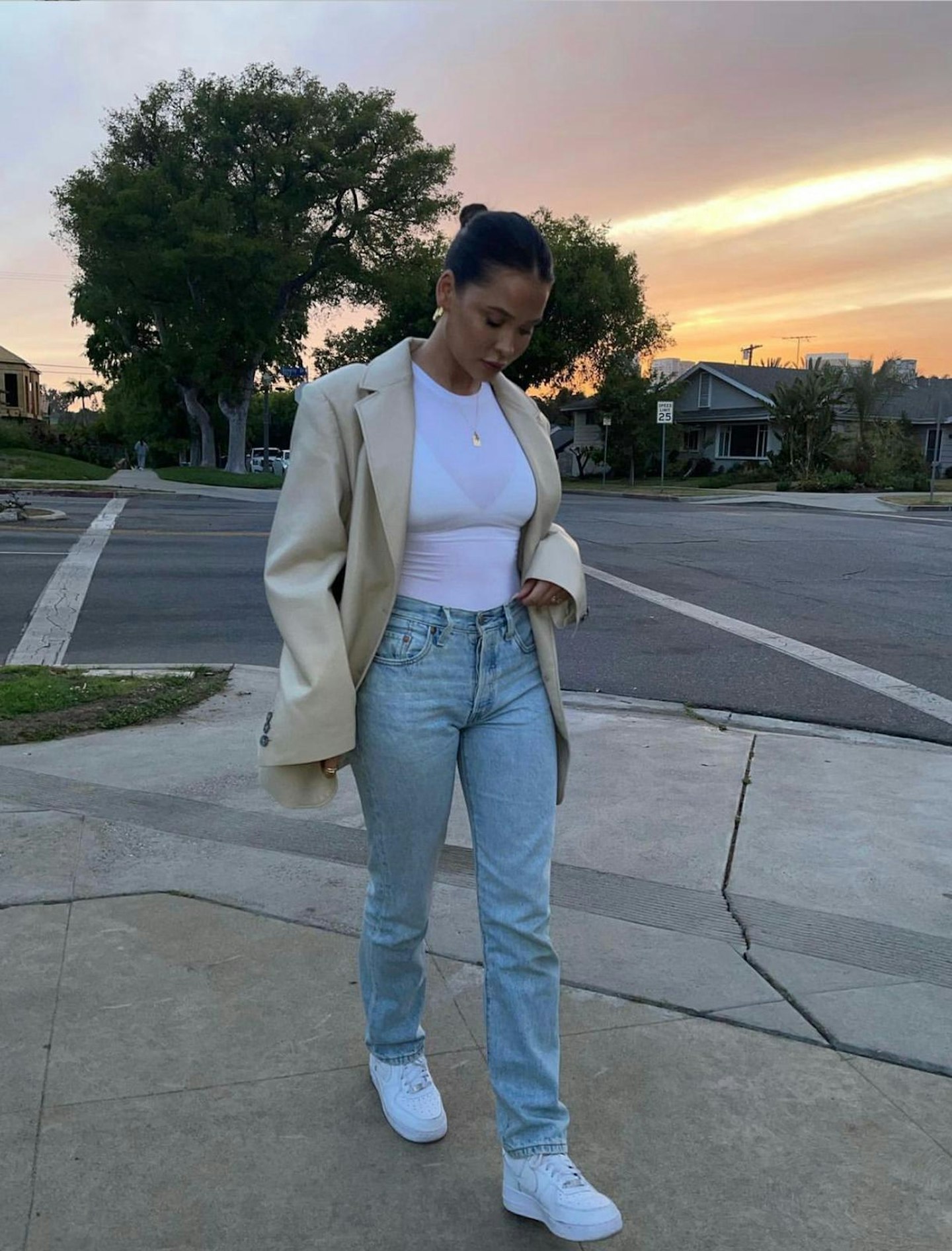 Are there any trends you definitely won't be wearing?
The scarf tops trend is something I won't be wearing! It looks AMAZING but I would have the pure fear of it undoing haha…
What's your favourite styling trick at the moment?
My new favourite styling trick is definitely adjustable jean buttons from Amazon. I picked this up from a TikTok and they have honestly saved me as I usually tailor most trousers! They're a must-have!
Who are your favourite accounts you like to follow for #fashionspo?
@threadsstyling they give me so much inspo. It's actually a luxury sourcing seller but they have the best Instagram feed! Although they make me break the bank a little too often.
What are the three essentials we all need in our wardrobe this summer?
A white tank top, an oversized white shirt and 501 Levis.
What was your latest fashion purchase and why?
My latest fashion purchase was actually ANOTHER leather co-ord. I've been loving wearing these on date night, I usually pair it with lots of gold accessories and some square toe leather boots.
For more style inspiration follow Naomi Genes on Instagram @naomigenes
SHOP: Naomi Genes' latest collection with In The Style
Naomi Genes x In The Style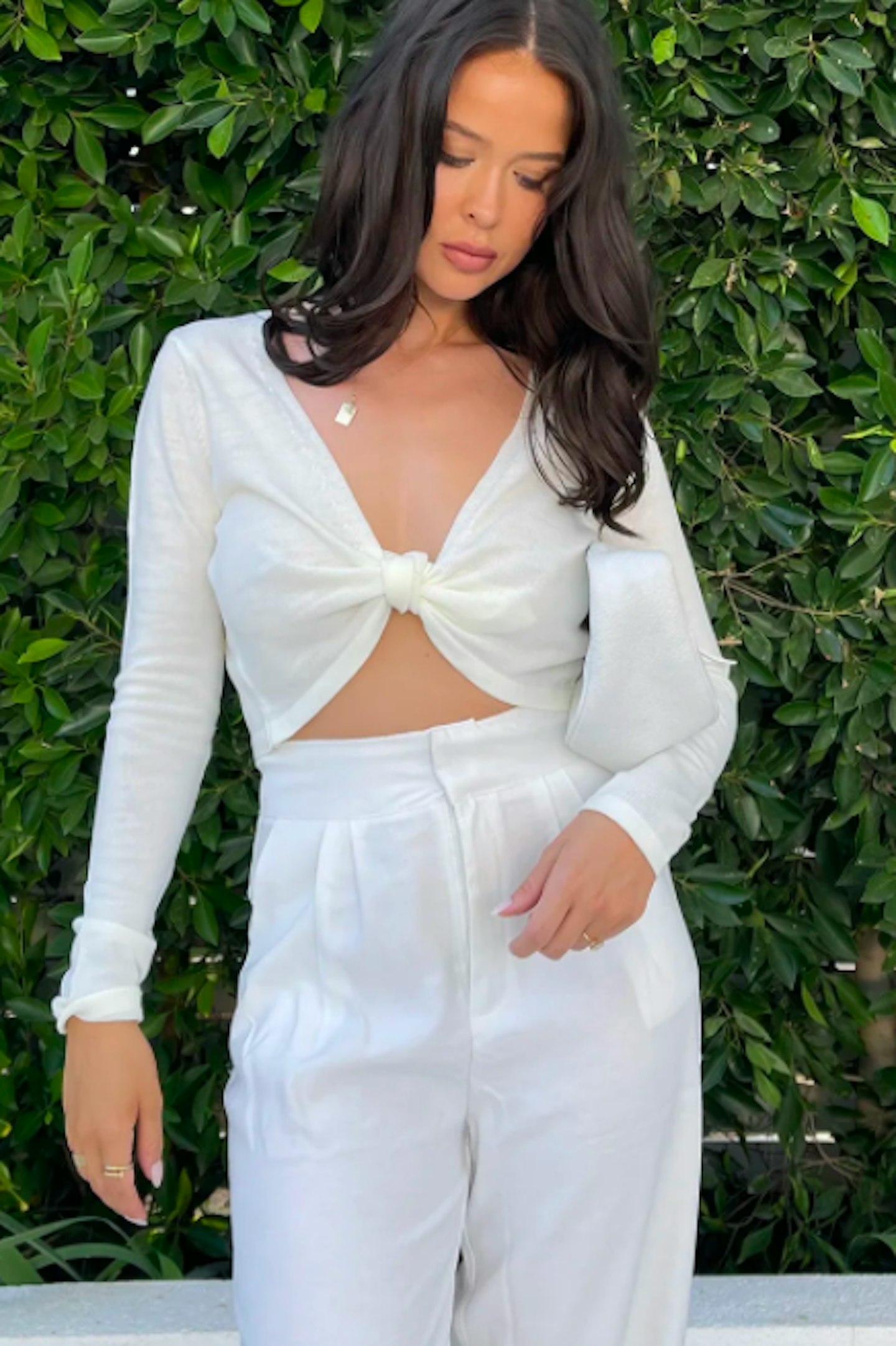 1 of 5
Naomi Genes Front Wrap Top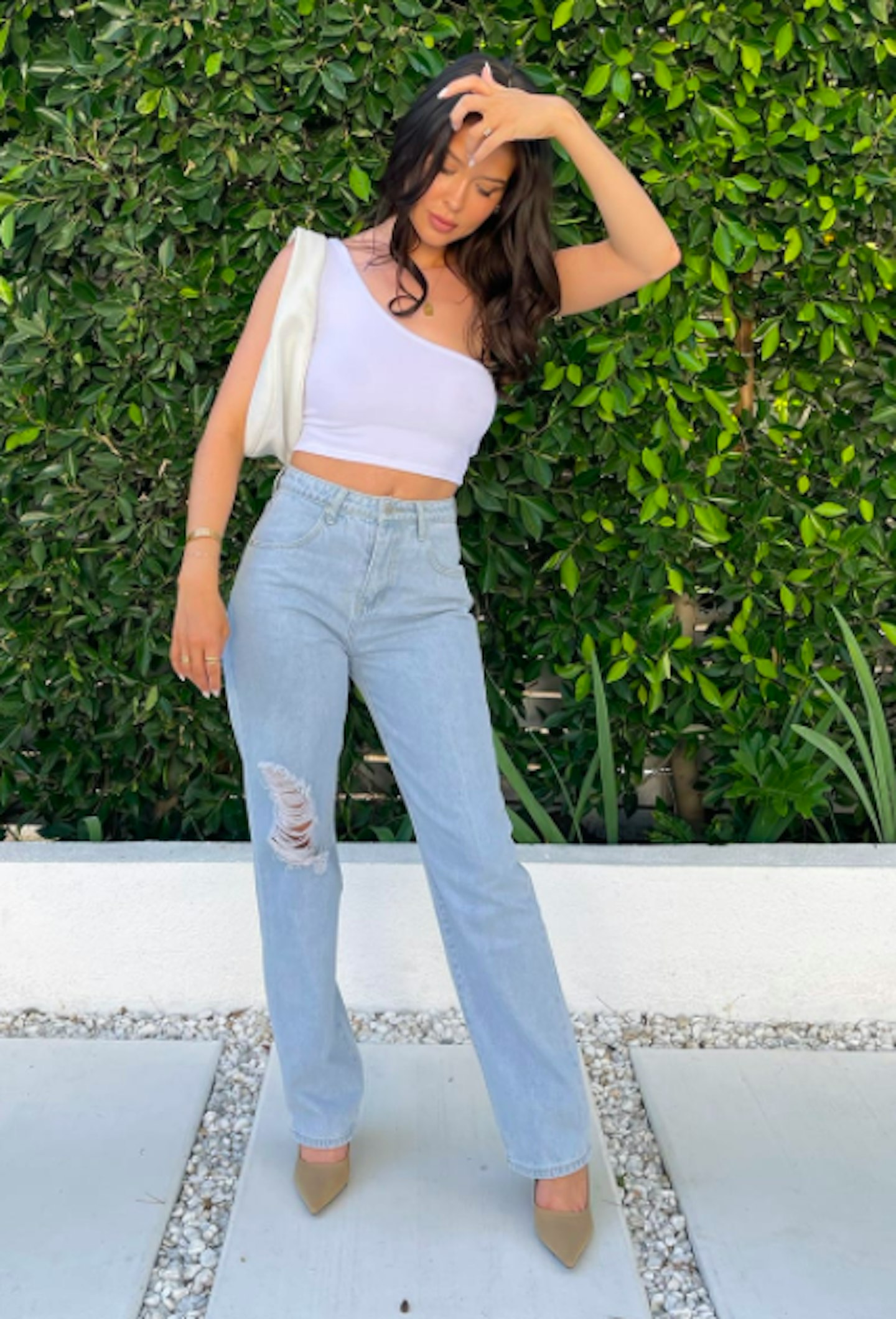 2 of 5
Naomi Genes Ripped Dad Jeans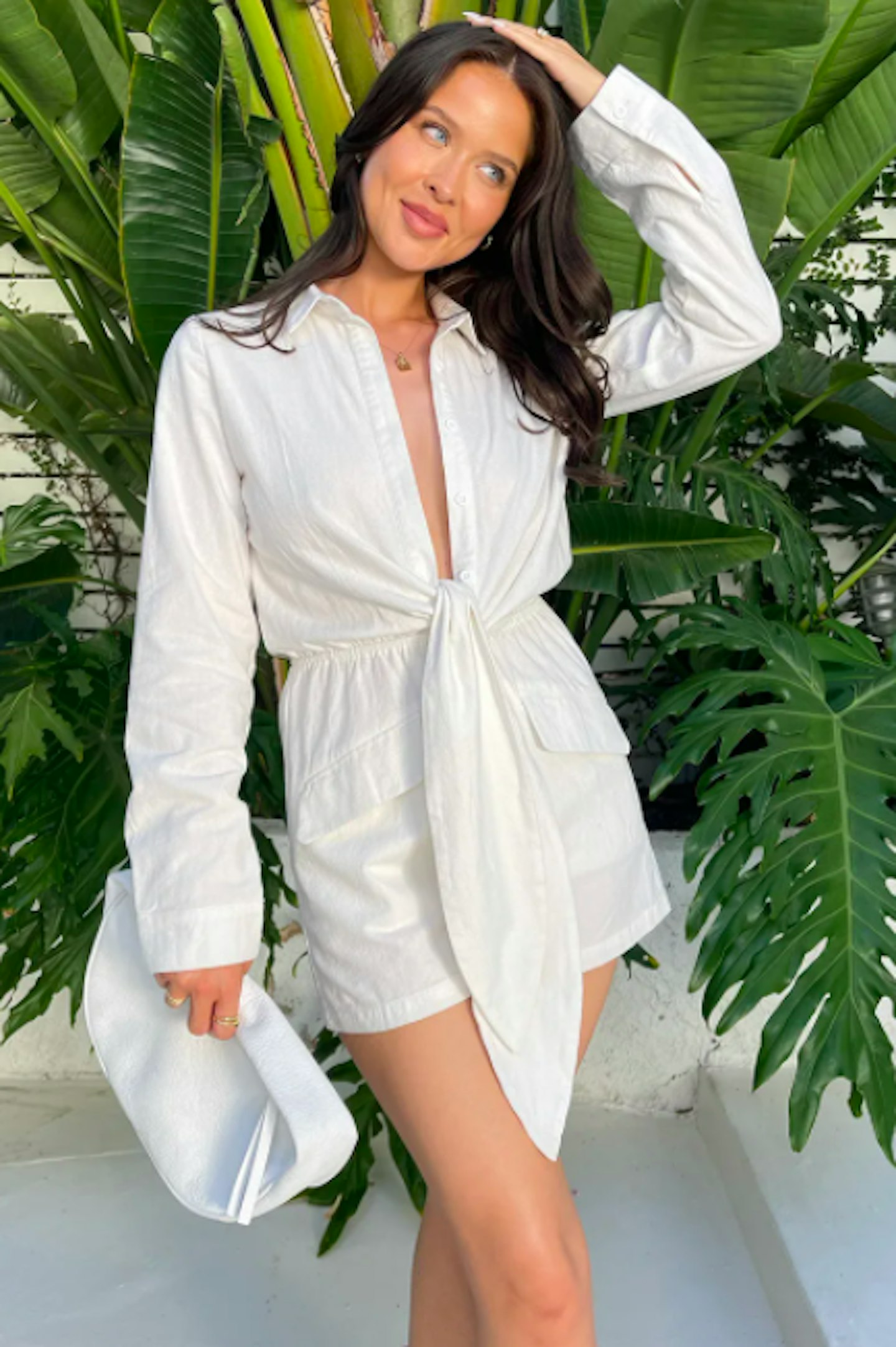 3 of 5
Naomi Genes Wrap Playsuit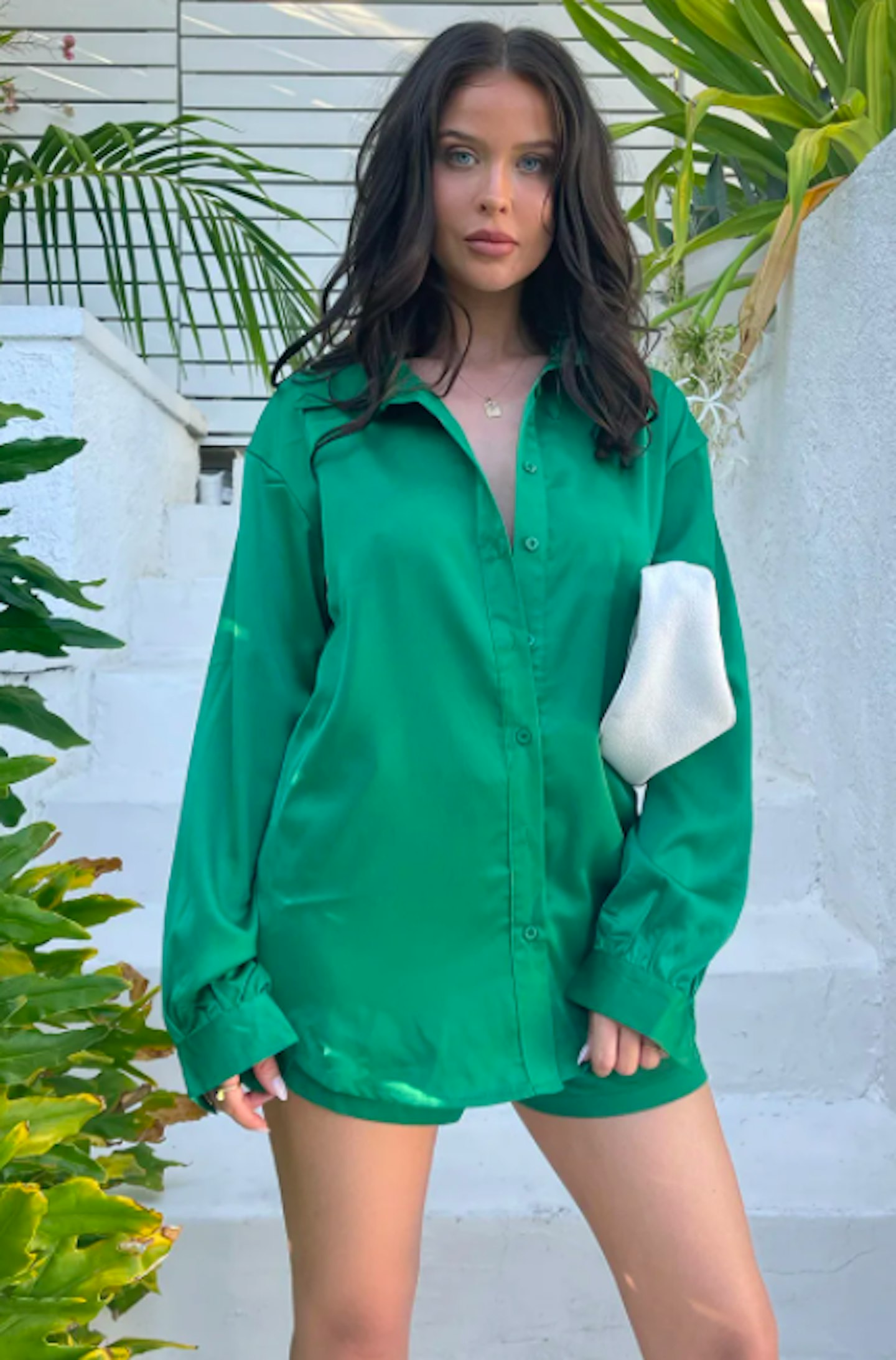 4 of 5
Naomi Genes Green Shirt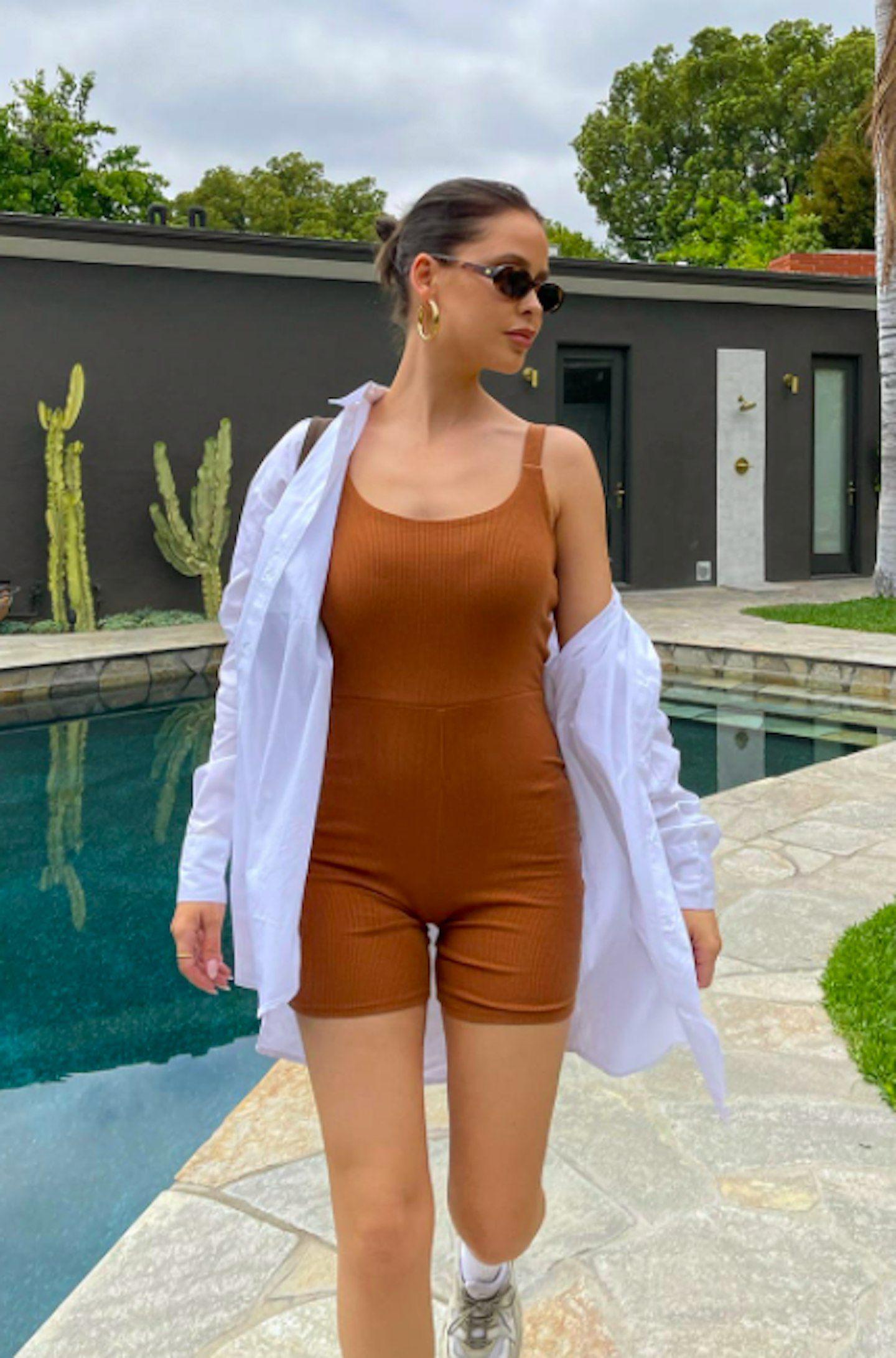 5 of 5
Naomi Genes White Longline Shirt
Now! More news!
Naomi Genes talks motherhood, tan routines and how to get a babein' Instagram pic
14 babein' shackets for when the weather can't make up its mind