When it comes to Y2K trends, we honestly can't get enough. From cowboy boots to upside-down bikinis, there are loads of things to shop and stock up on. Any guesses for the next massive trend to go mainstream? Enter parachute pants.
We've found the nicest, easiest to wear and most affordable options on the market - so you can really put your best foot forward with the parachute pant trend. Comfort is key.
What are parachute pants?
Look at them like a step-up from cargo pants but way cooler than your auntie's holiday hareem pants, parachute trousers are extremely baggy, low-cut and cuffed at the ankle.
They're usually made out of Nylon and reflective fabric like those seen on parachutes - hence the name - and also have ties on them at the ankles and hips to give a tighter shape. We can't be going out looking like a complete bin bag, obvs.
We love pairing these trousers with crop tops or oversized sweatshirts to give real Billie Eilish vibes.The choice is yours.
Oh, the '00s nostalgia.
SHOP: The best parachute pants to style right now
Parachute pants to make you feel super trendy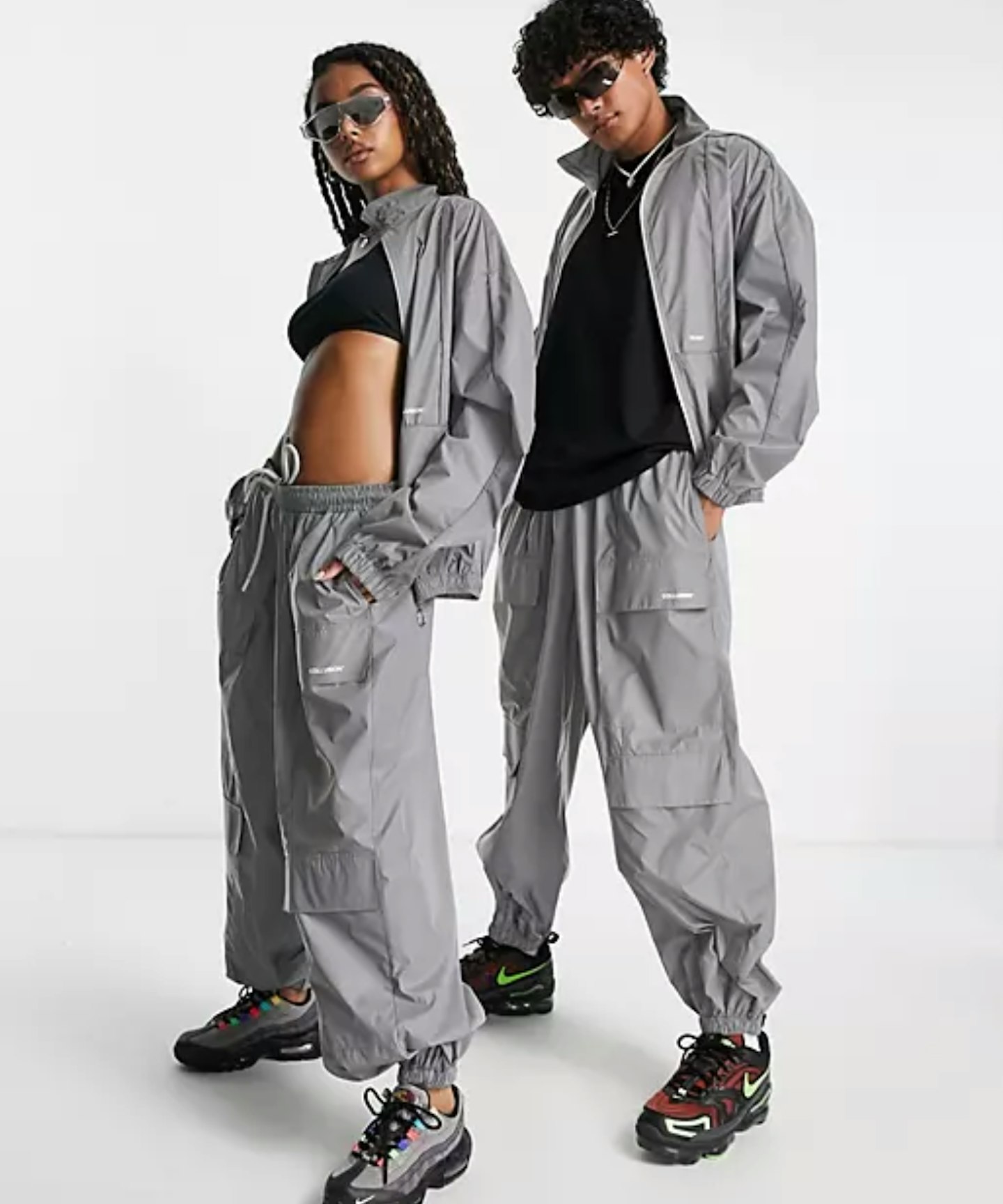 1 of 8
CREDIT: ASOS
COLLUSION Unisex oversized cargo joggers in silver reflective fabric co-ord
COLLUSION on ASOS is the go-to for trendy pieces that everyone can really pull off - these unisex cargo parachute pants are really ones to grab.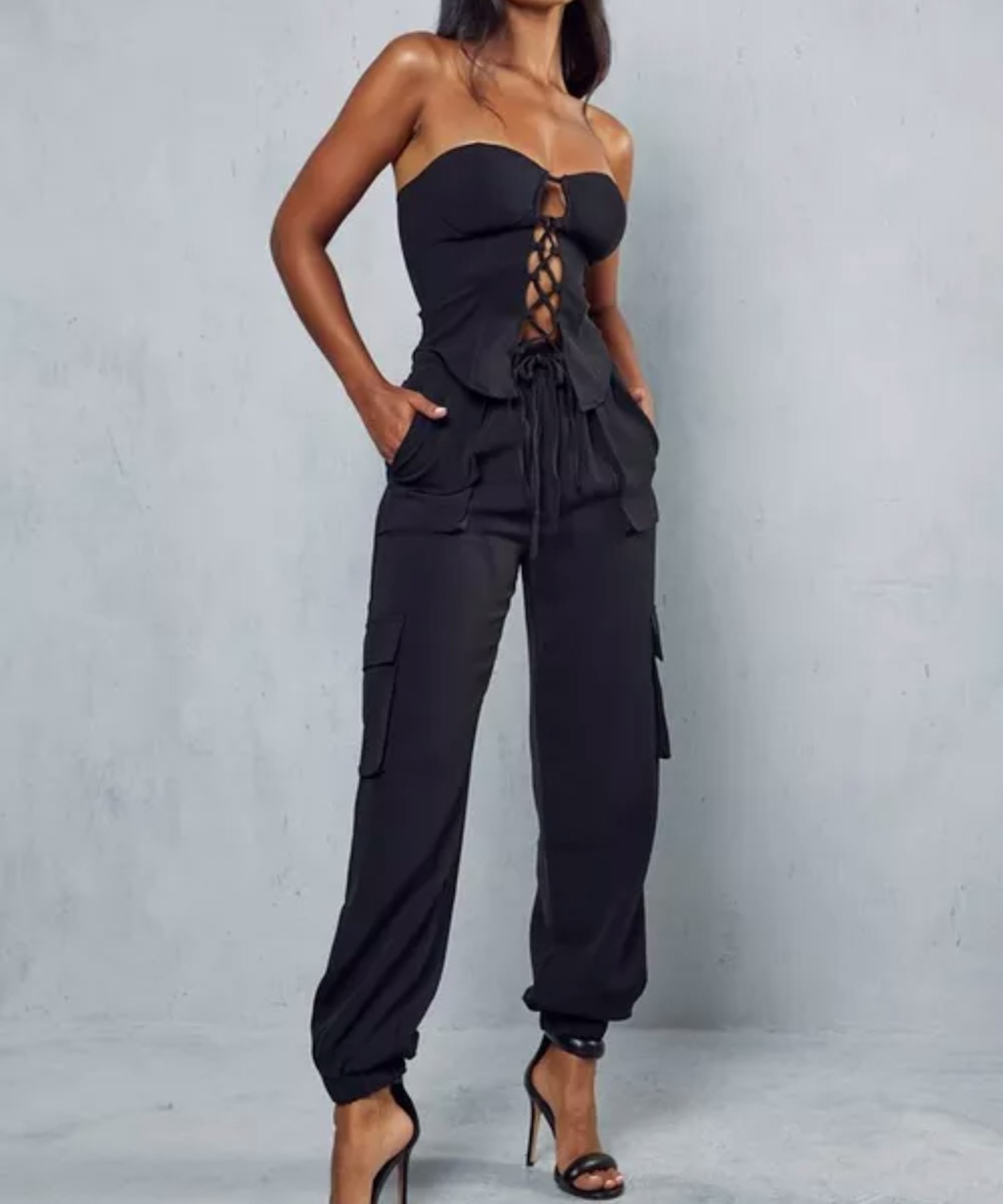 2 of 8
CREDIT: boohoo
boohoo Pocket Detail Cuffed Cargo Pant
Boohoo is pulling it out of the bag as per with a sleek pair of black parachute pants that will work with most outfits, dressed up and down.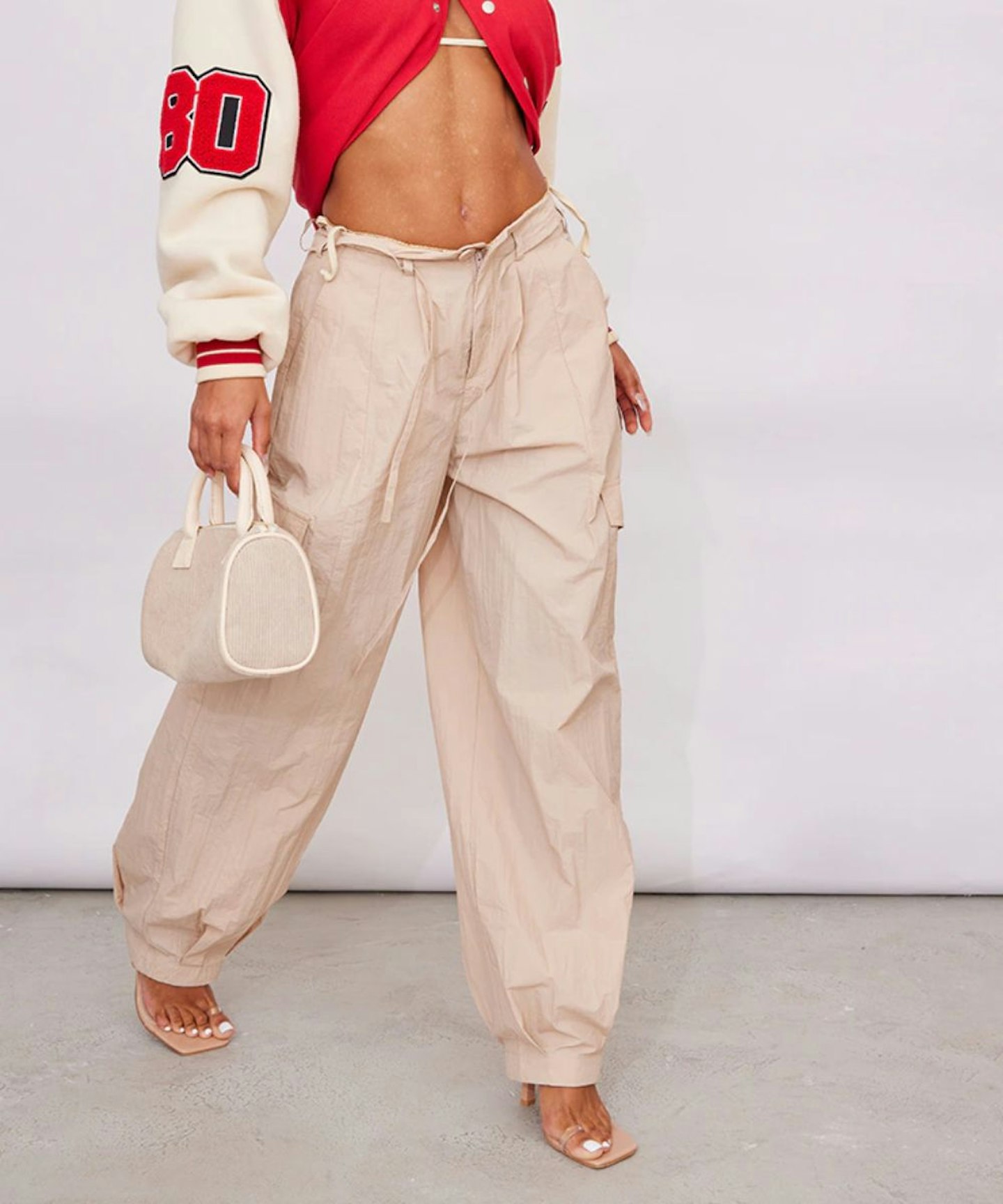 3 of 8
CREDIT: PrettyLittleThing
PrettyLittleThing Stone Parachute Shell Cargos
PLT's stone parachute pants are super chic and cute if you're looking for a slightly sassier option to throw on with some heels.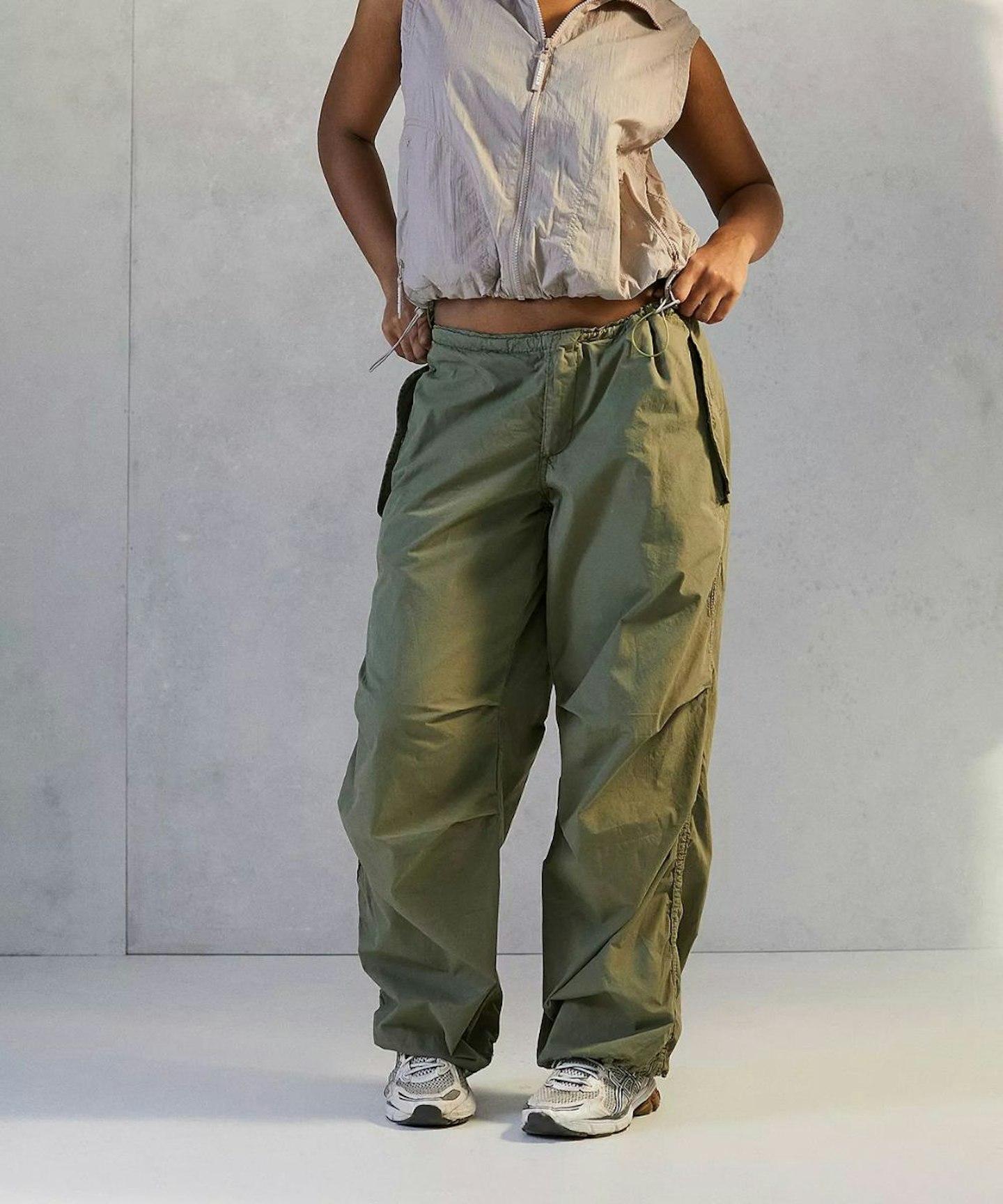 4 of 8
CREDIT: Urban Outfitters
iets frans... Khaki Baggy Tech Pants
Khaki is so in right now, giving casual and cool. Urban Outfitters is living for cargo pants, such as this super comfy pair.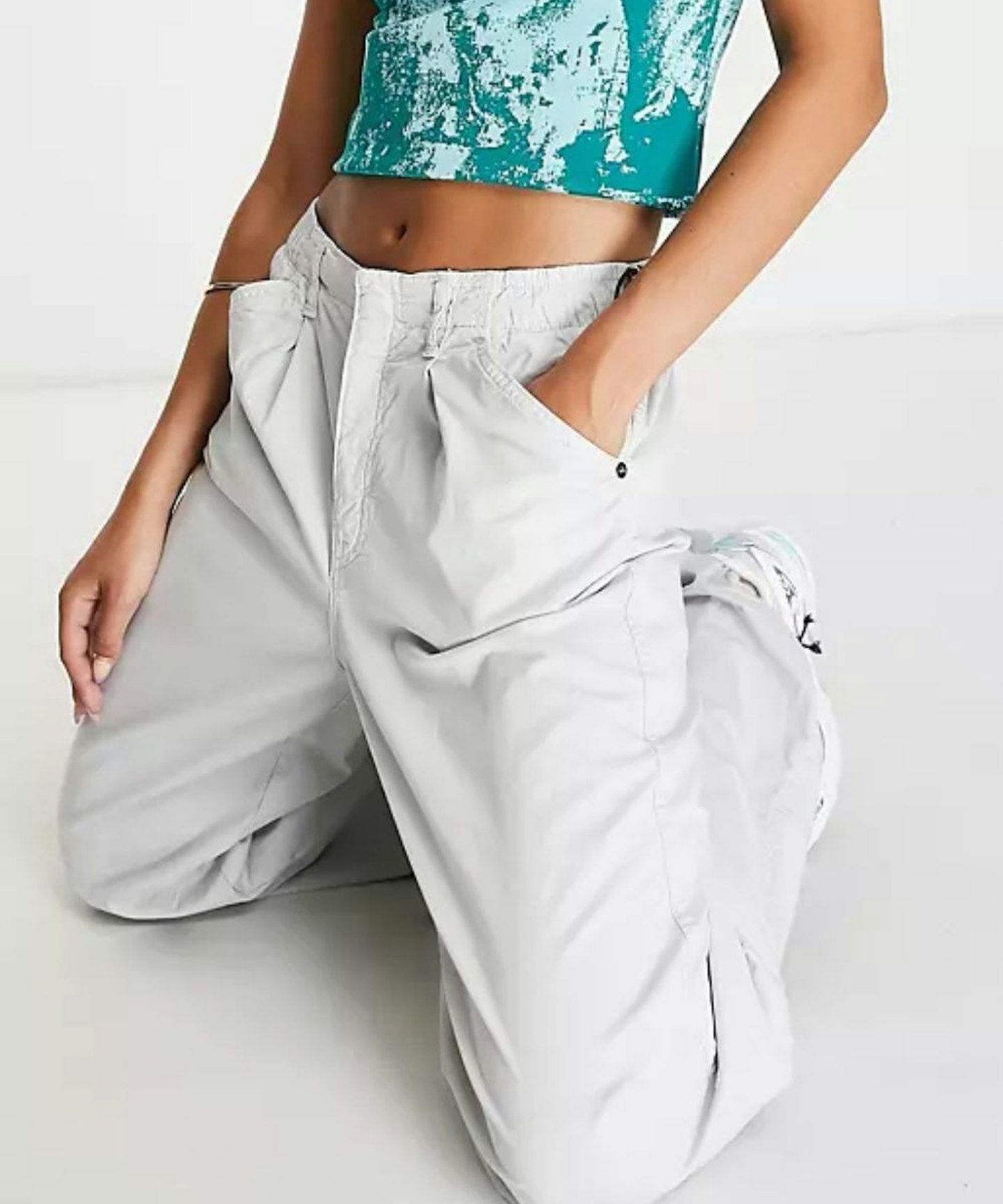 5 of 8
CREDIT: ASOS
Bershka nylon cargo parachute trousers in white
We're obsessed with Bershka and they're getting on the parachute pant trend, too, with these Nylon cargo pants in white.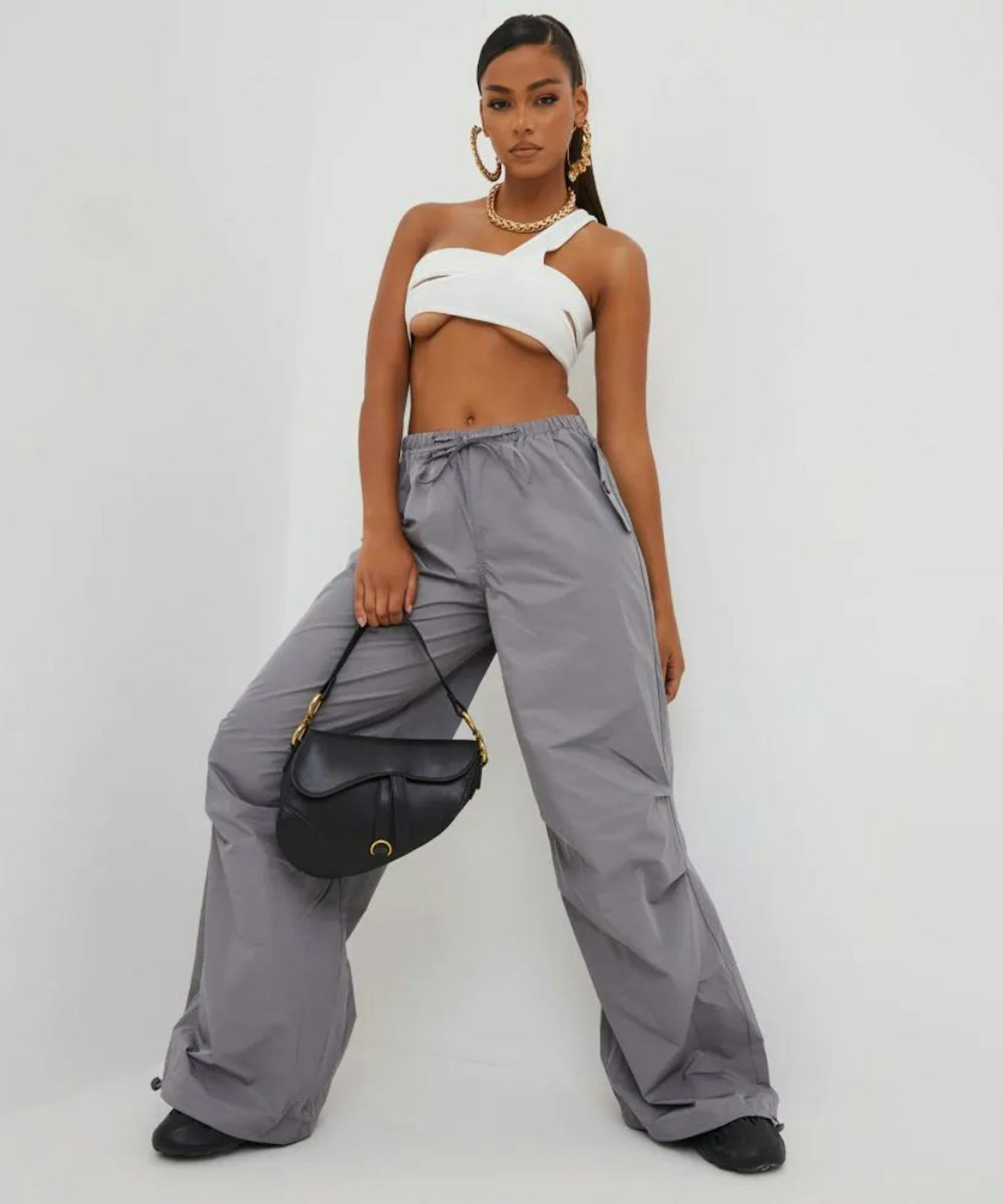 6 of 8
CREDIT: EGO
EGO Low Rise Oversized Parachute Cargo Trousers In Grey
EGO is bringing the sass with some oversized parachute pants in grey. Pair with a crop top to really pull this off.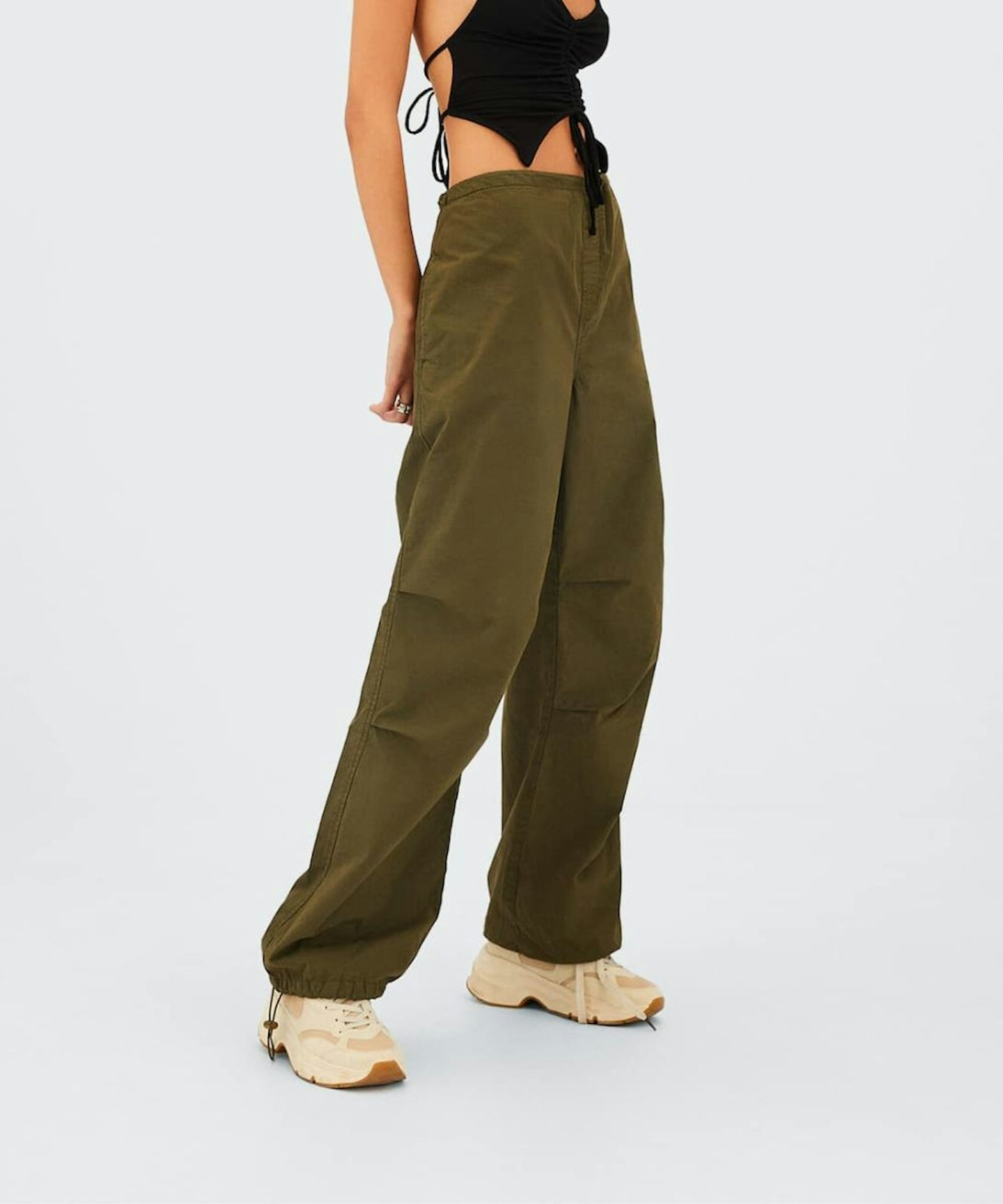 7 of 8
CREDIT: Stradivarius
Stradivarius Poplin parachute trousers with stoppers
Stradivarius has set us up with another khaki option of parachute pants with stoppers. Is khaki not your vibe? Go for the black instead.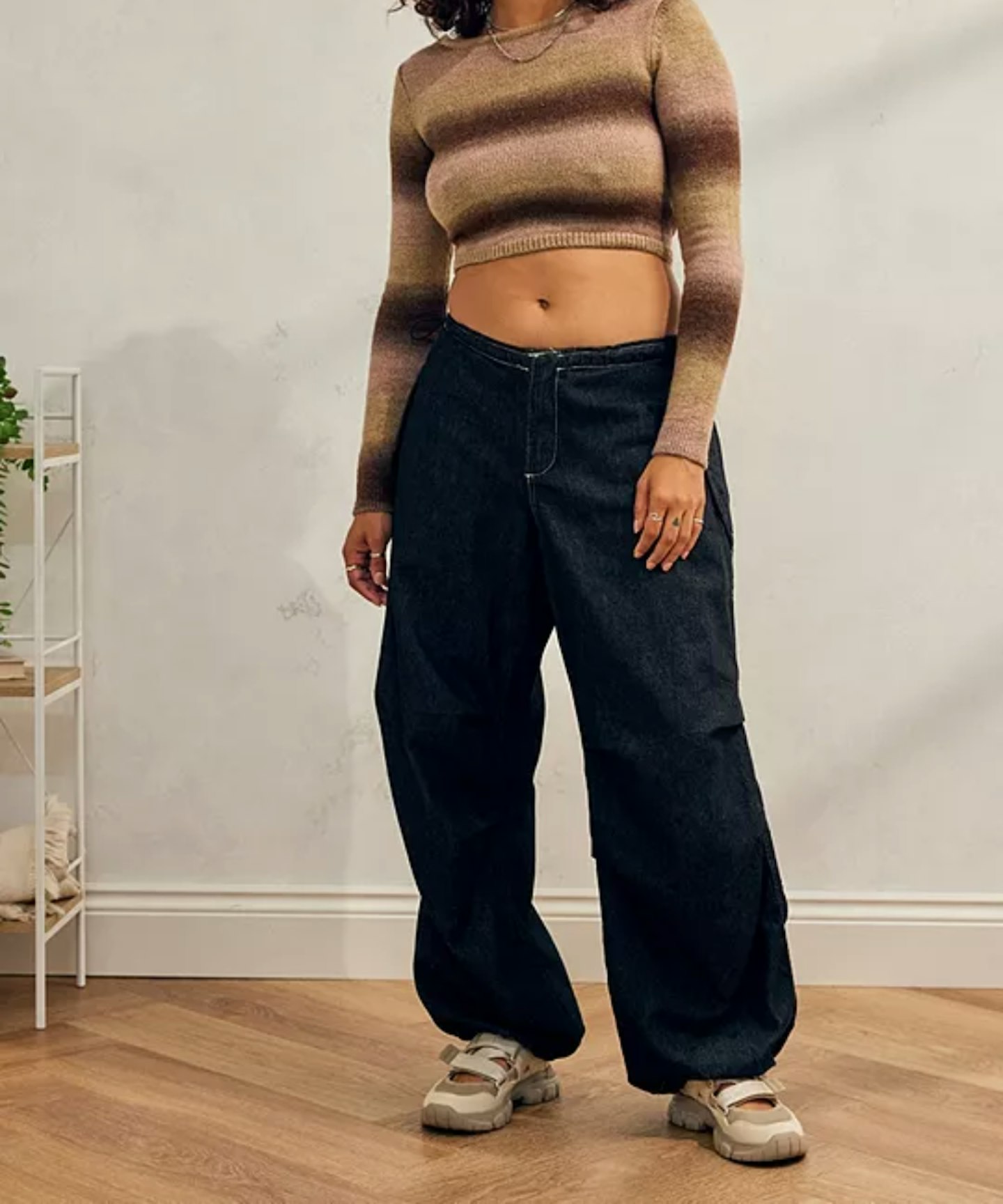 8 of 8
CREDIT: Urban Outfitters
BDG Black Rinse Denim Baggy Tech Pants
Yep, you can even get denim parachute pants to buy right now. We adore.