There's no denying it, Rachel from Friends will forever be the ultimate 'it' girl of the 90s - which is why we've rounded up the best Rachel Green outfits, and affordable high street dupes. Even her bouncy blowdry, nicknamed The Rachel, was once the most requested cut at salons everywhere. It isn't just her signature hairstyle, but her stunning lippy and enviable outfits that have inspired generations of girls throughout the years.
Friends may have aired almost thirty years ago, but Rachel Green's outfits never seem to go out of style. Be it a leather blazer or denim overalls, Rachel looked incredible every single time. And of course, who could forget her favourite staple piece to go with every look? A turtleneck, duh.
Believe it or not, creating a style icon was unintentional when stylist Debra McGuire dressed Jennifer Aniston on set. Instead of following the fashion of the time, the Friends stylist wanted to show the progression of each character from the show with their own unique colour palettes.
Whether she intended to create a style icon or not, create one she did. So, if you're looking to recreate some of the most iconic looks from one of the show's most stylish characters, here are the best Rachel Green outfits and where you can get them on the high street.
SHOP: The best Rachel Green outfits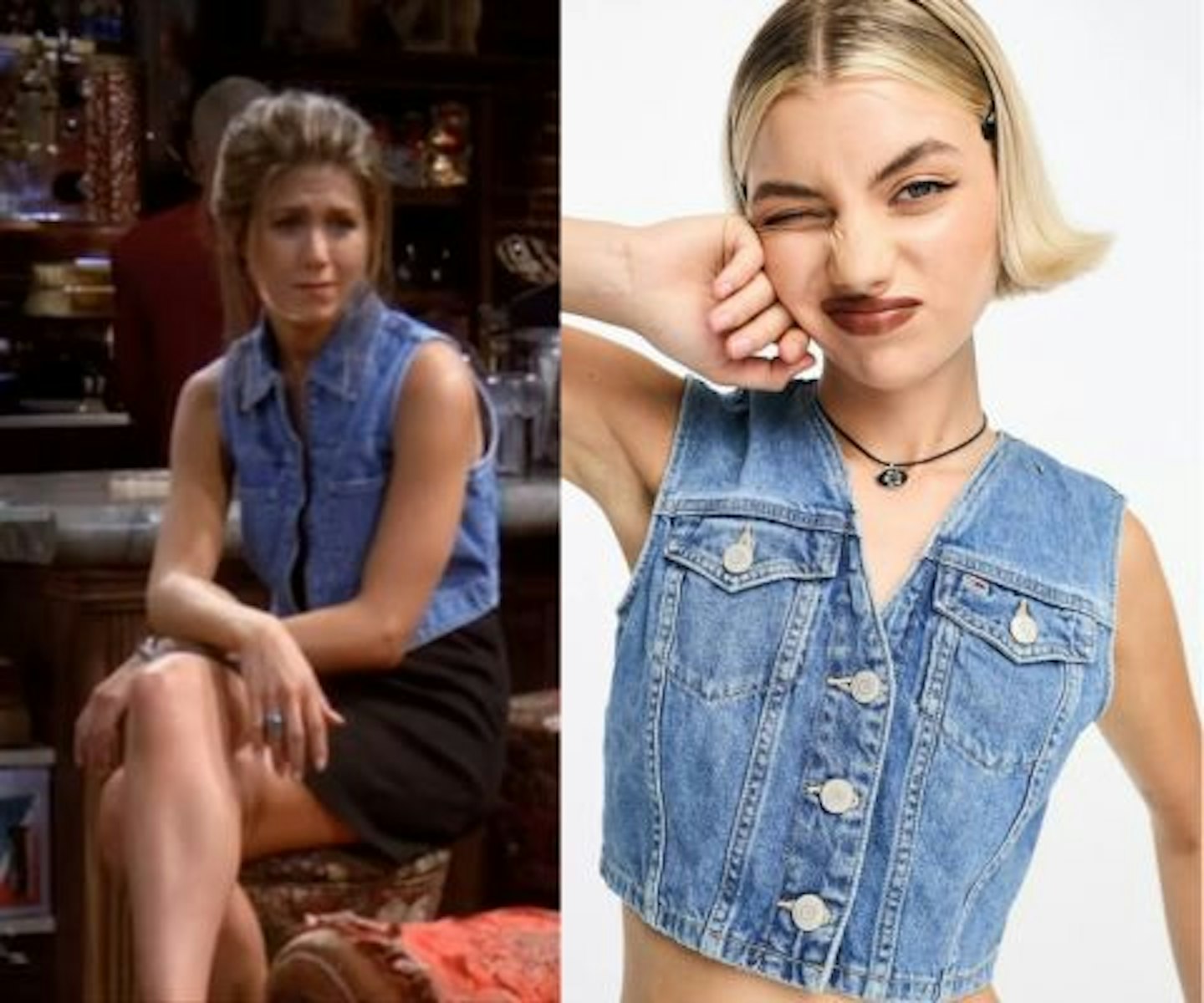 CREDIT: YouTube / ASOS
Description
Can you get any more '90s than a denim vest? Wear with a black bodycon skirt like Rachel or pair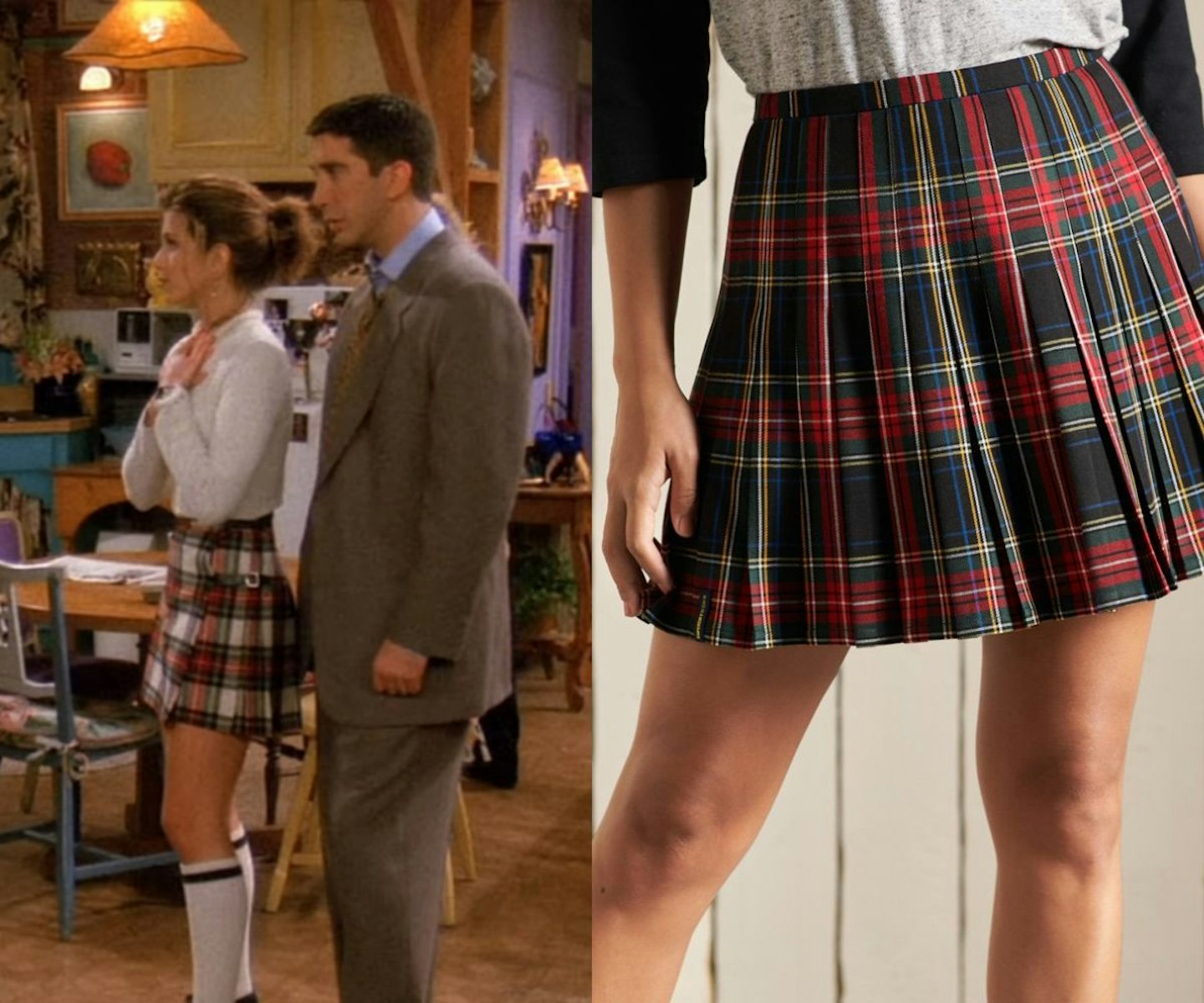 CREDIT: YouTube / SUPERDRY
Description
This look is nothing short of a cultural reset. We all remember Rachel's tartan skirt, turtleneck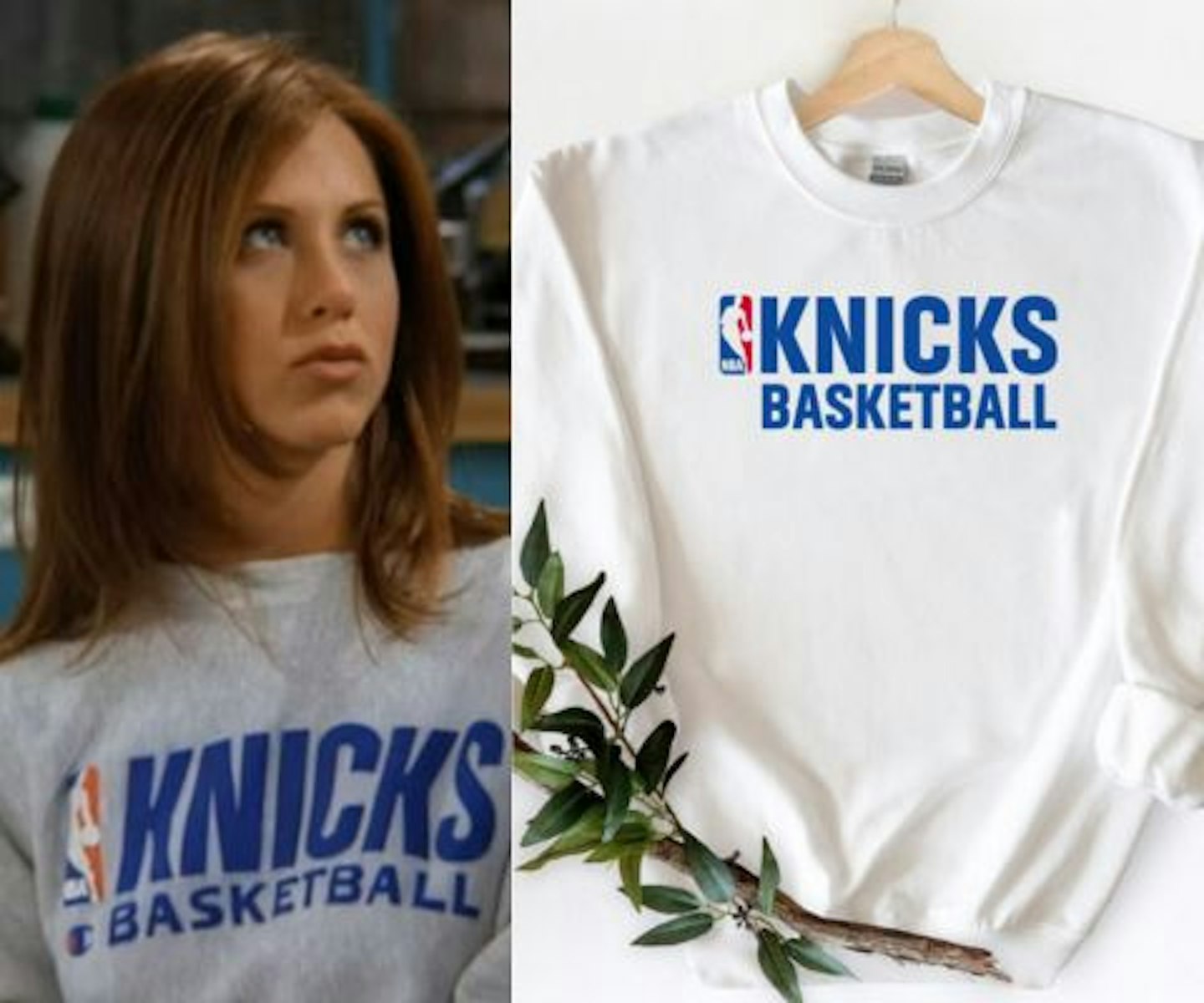 CREDIT: YouTube / ETSY
Description
What a LOOK. The preppy princess could also do sporty like no other. We reckon this oversized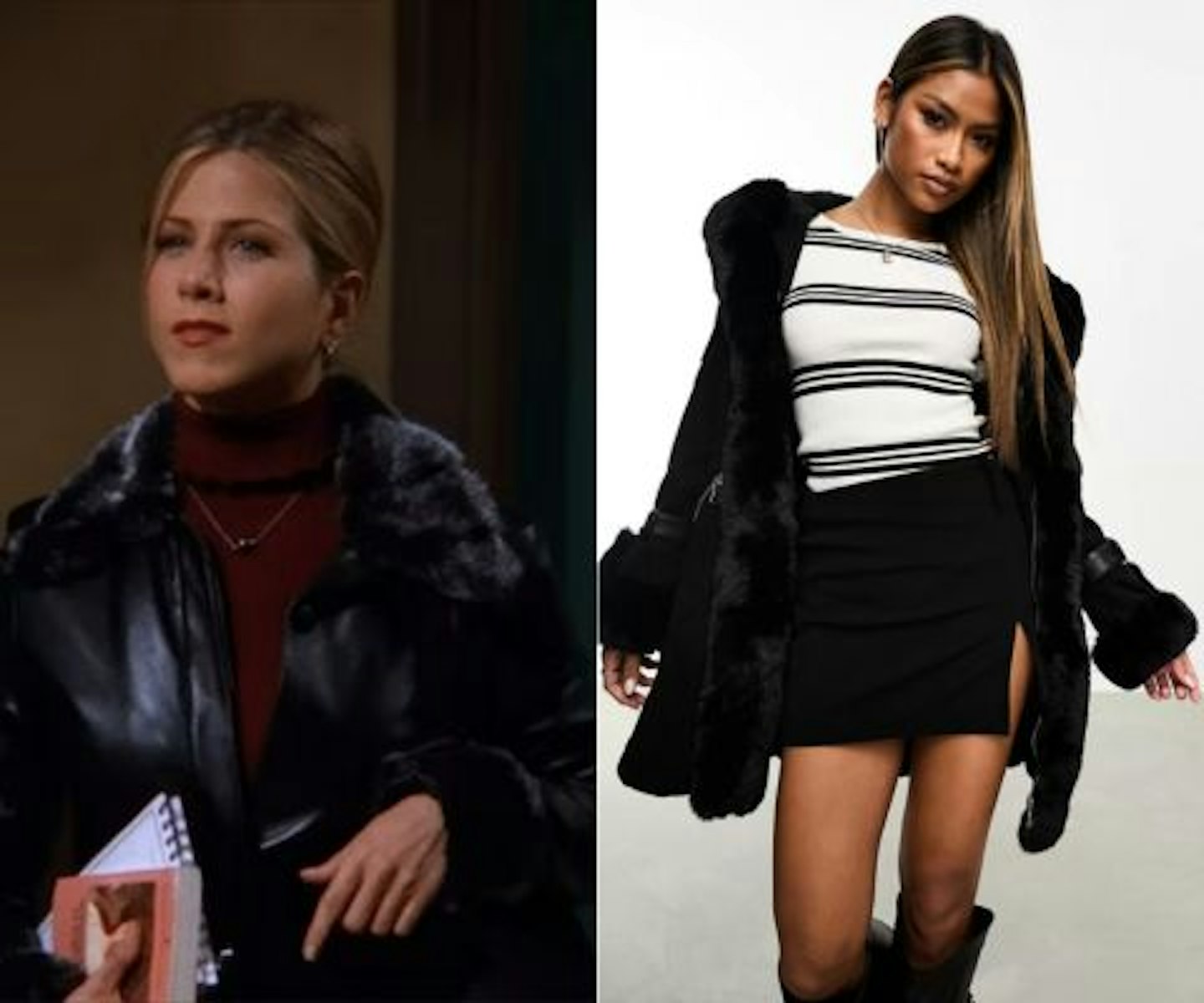 CREDIT: YouTube / ASOS
Description
Ugh, we are OBSESSED with Rachel's coat in this episode. Fur trims are in this season, and they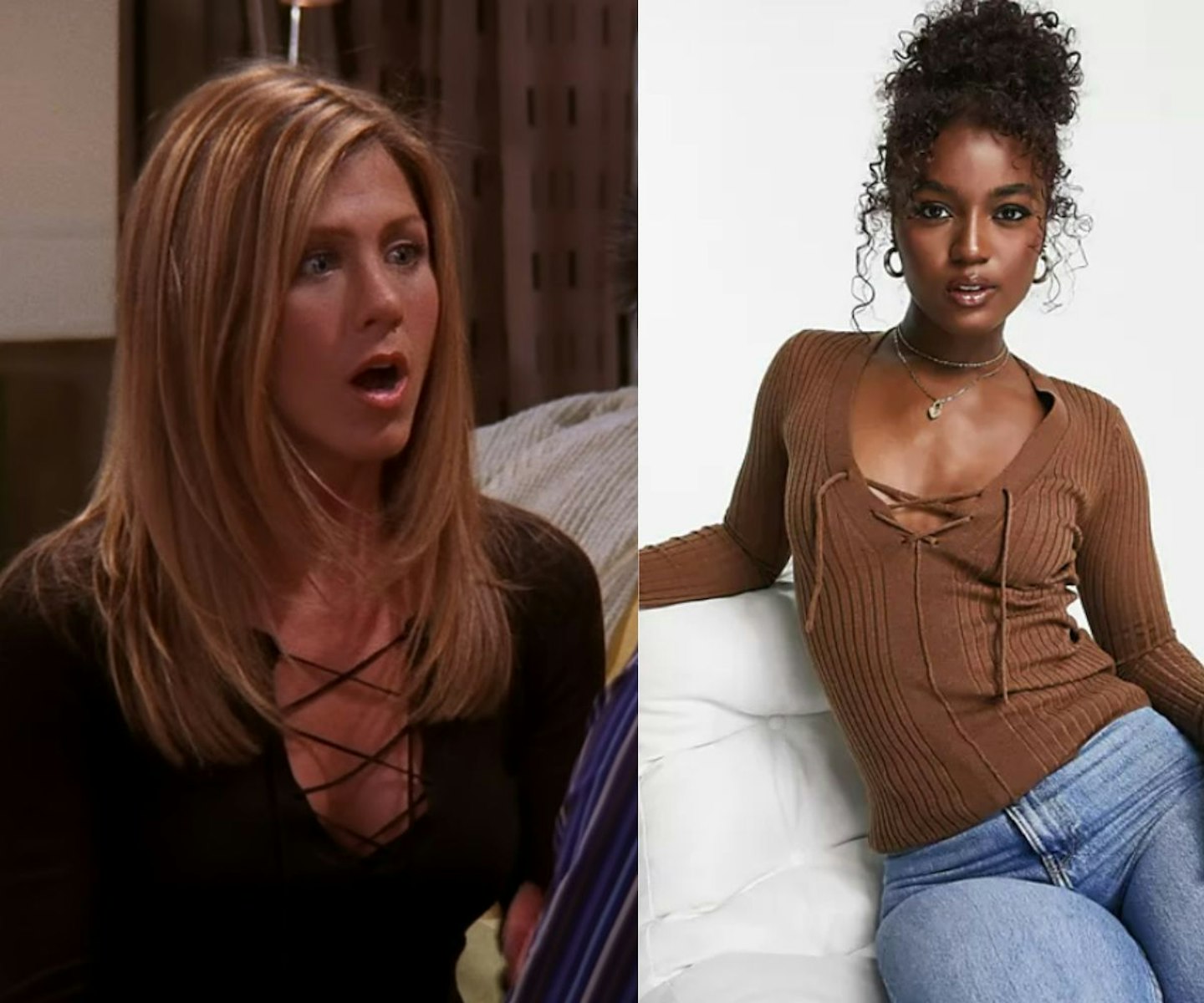 CREDIT: YouTube / ASOS
Description
Is it just us or does this top look like she literally could have bought it yesterday? So on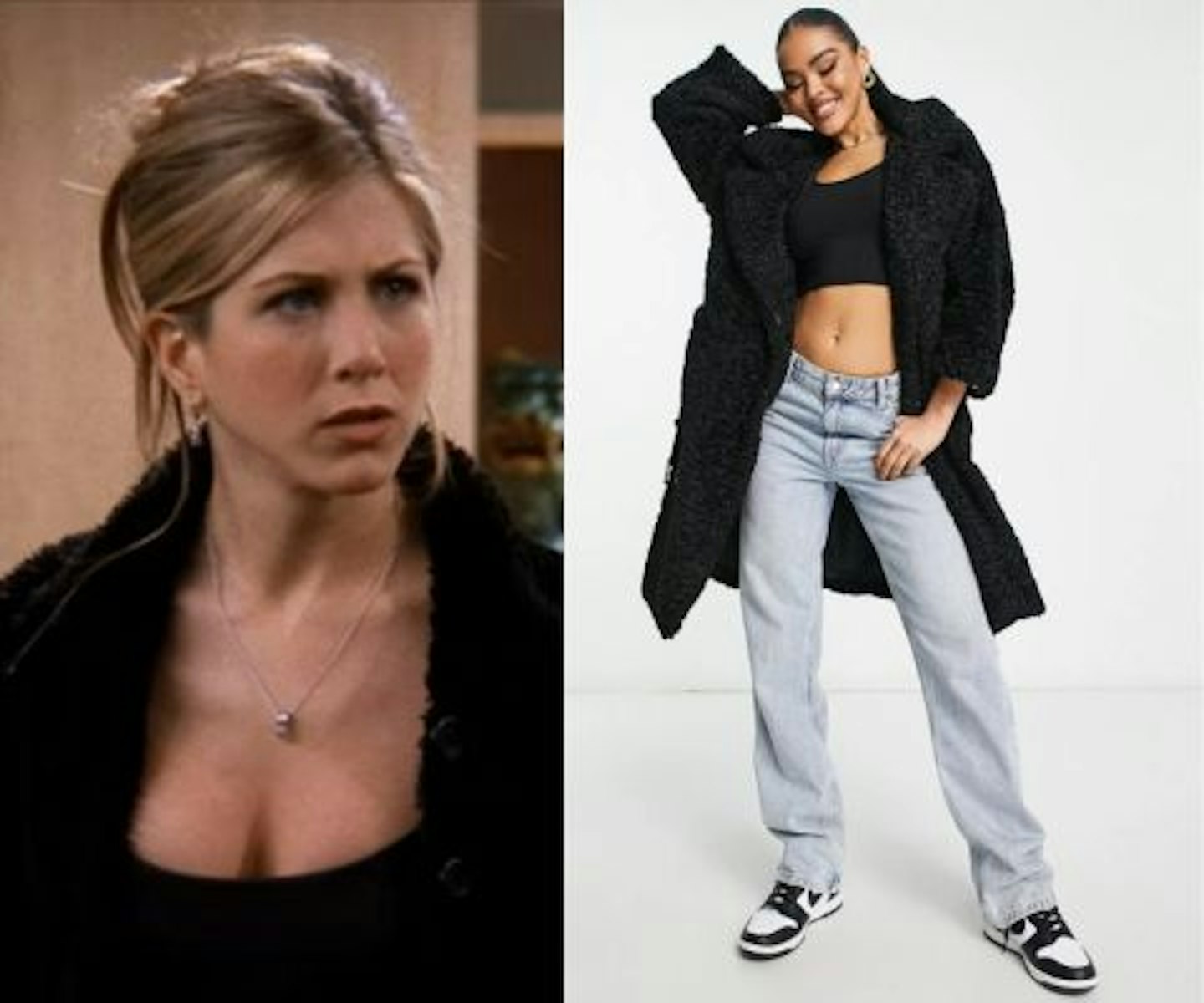 CREDIT: YouTube / ASOS
Description
For the ultimate look, wear this textured borg coat over a black bodycon dress with your hair in a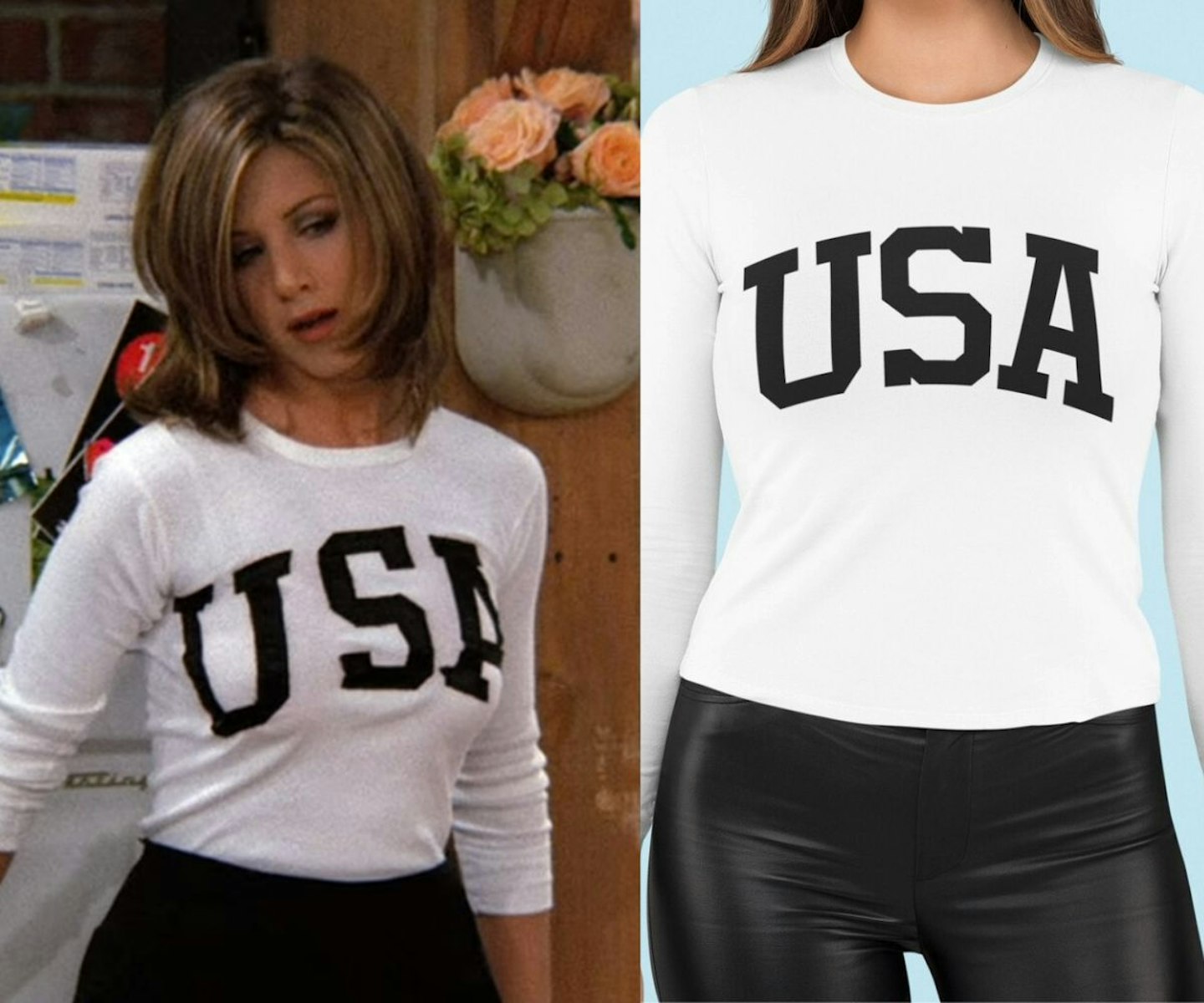 CREDIT: YouTube / ETSY
Description
This USA Shirt that Rachel wore can also be found on Etsy. The original is giving us more of a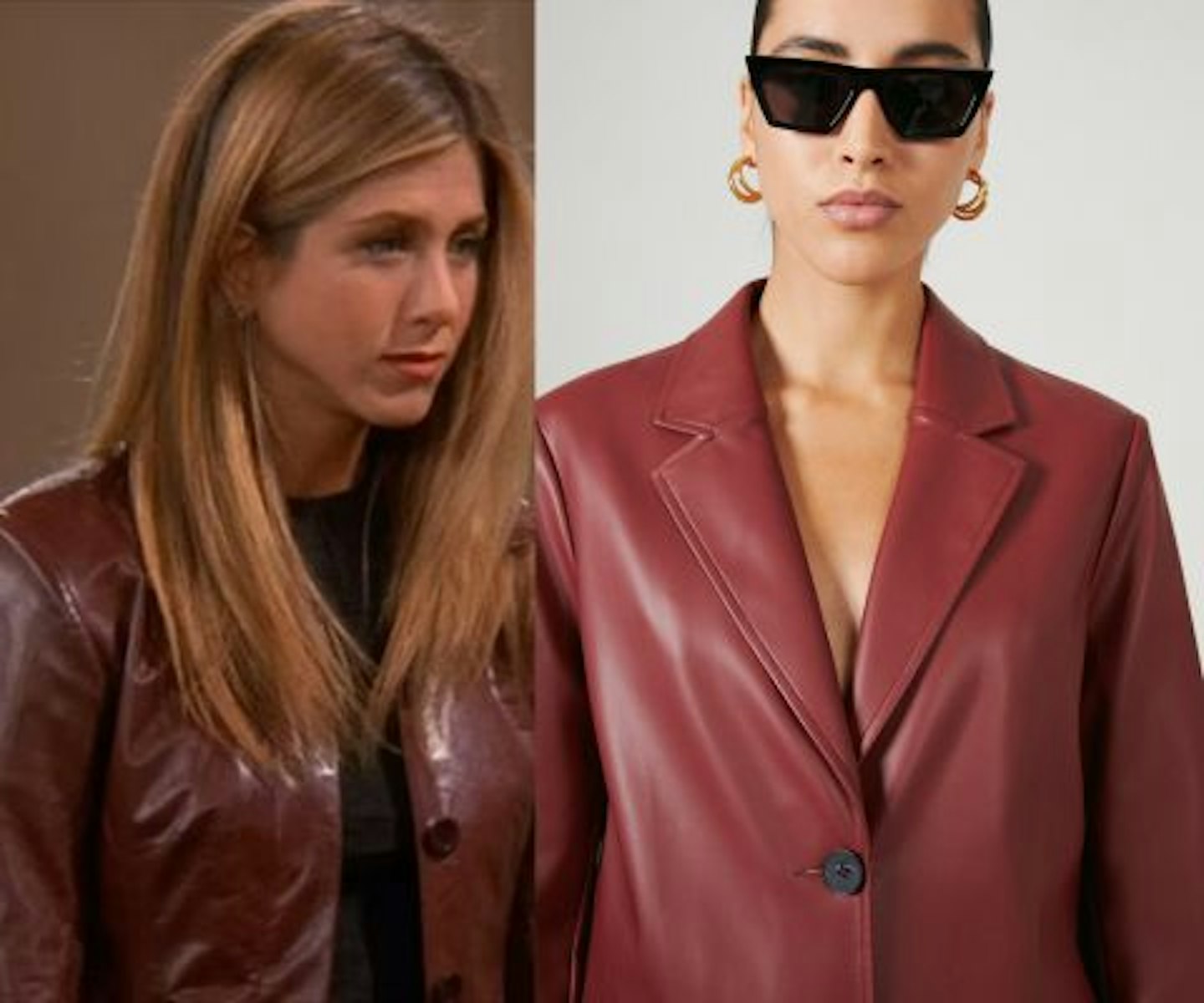 CREDIT: YouTube / Warehouse
Description
Leather blazers are back, baby. Thankfully for you, this one from Warehouse is on offer. The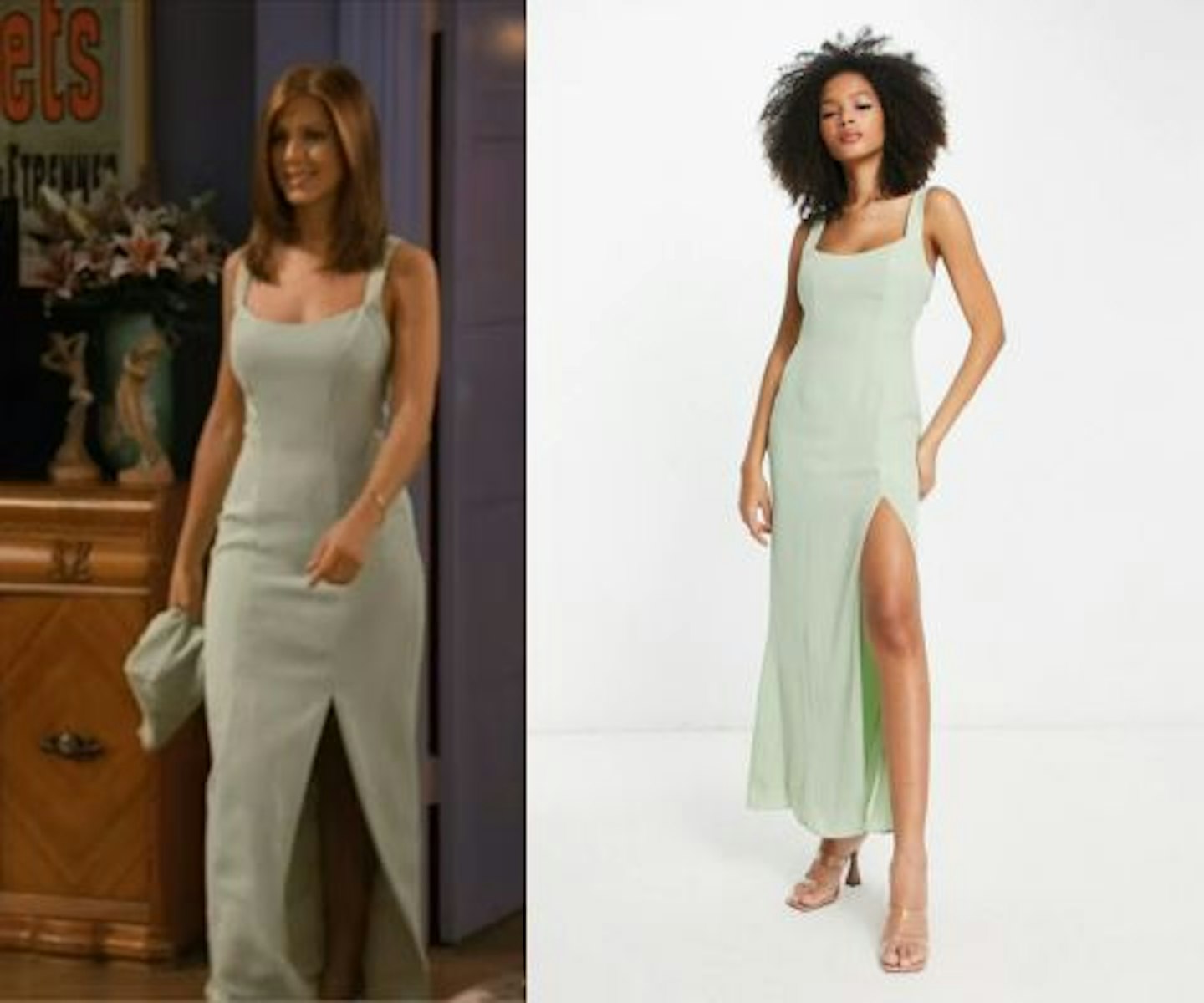 CREDIT: YouTube / ASOS
Description
Truly showstopping, just like Ross, our jaws dropped when we saw Rachel in this dress. Luckily for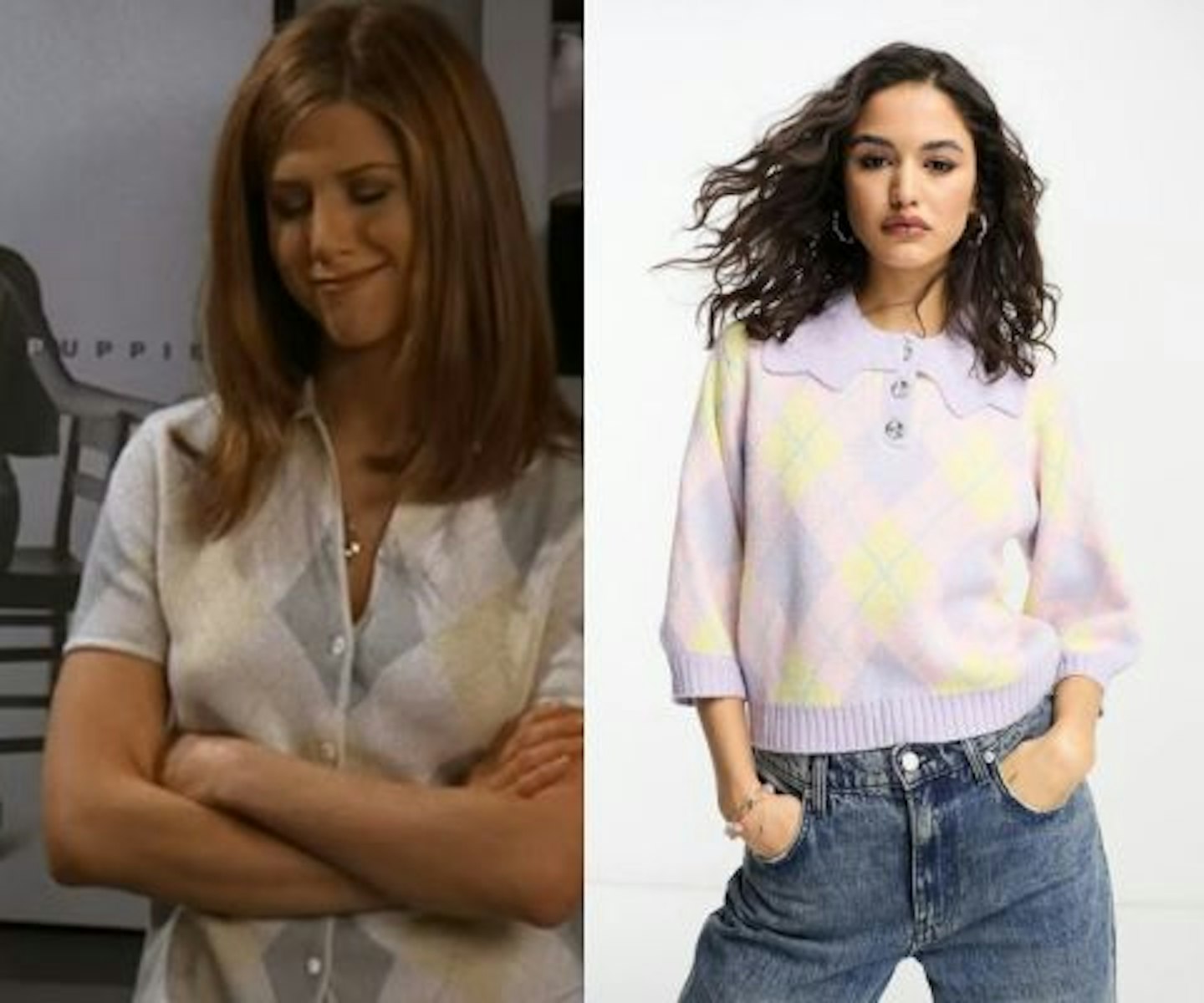 CREDIT: YouTube / ASOS
Description
Alright, so it's not identical but this Violet Romance Cropped Jumper in Pastel Argyle from ASOS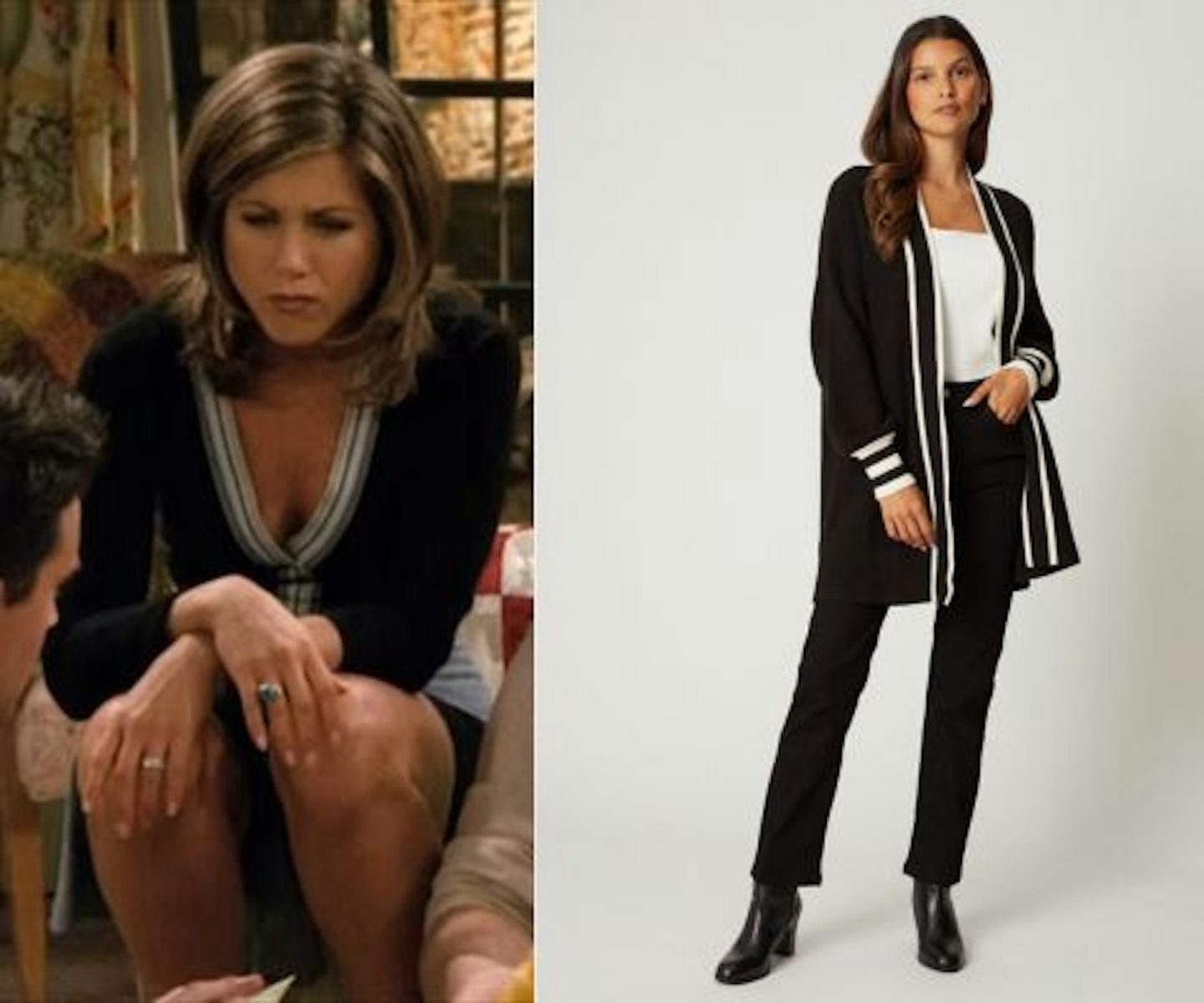 CREDIT: YouTube / Wallis
Description
Taking some inspo from the cardigan she wears in this episode, we've found a similar vibe in this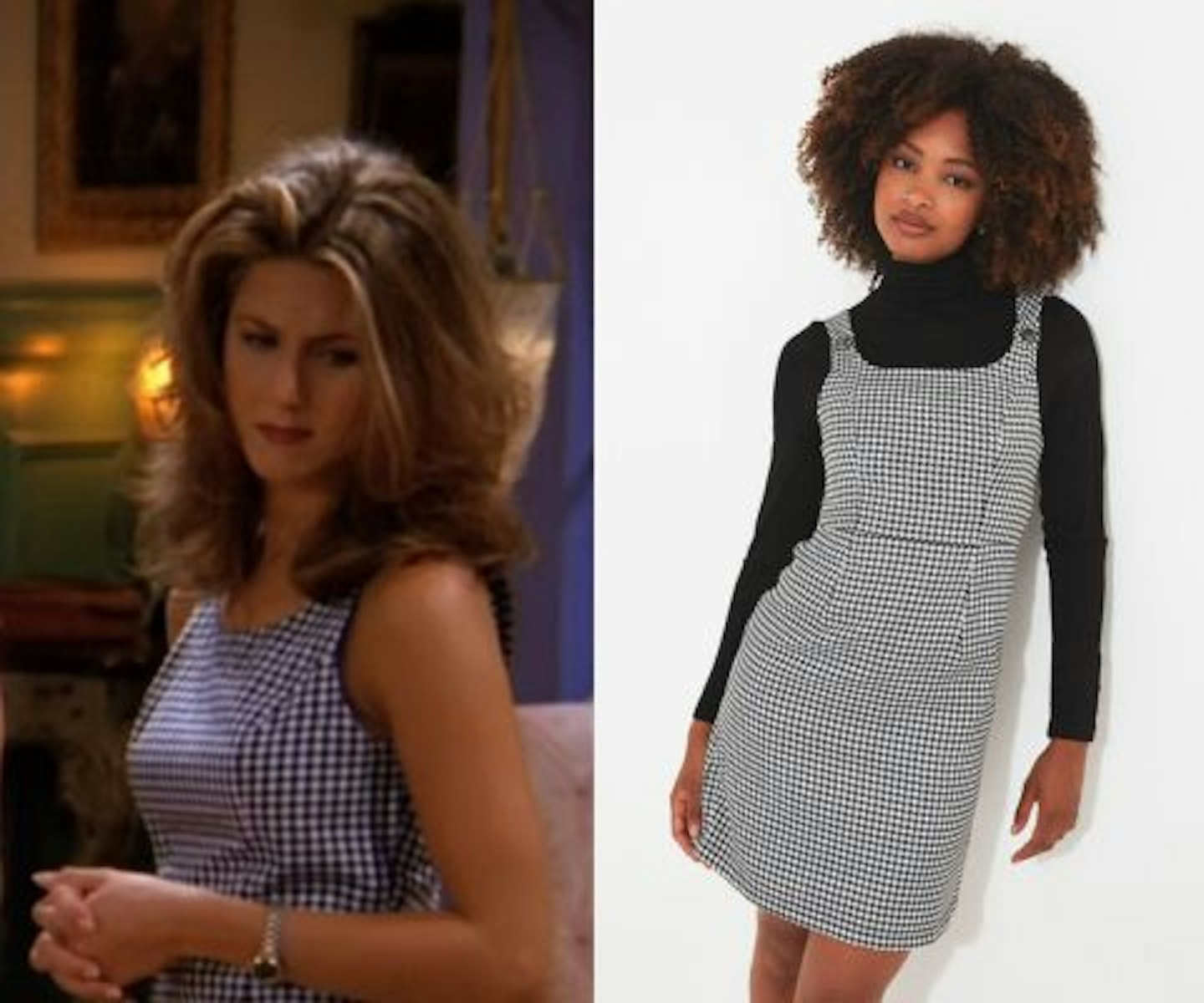 CREDIT: YouTube / DEBENHNAMS
Description
We could definitely see Rachel in this Retro Houndstooth Mini Dress from Debenhams. Plus, if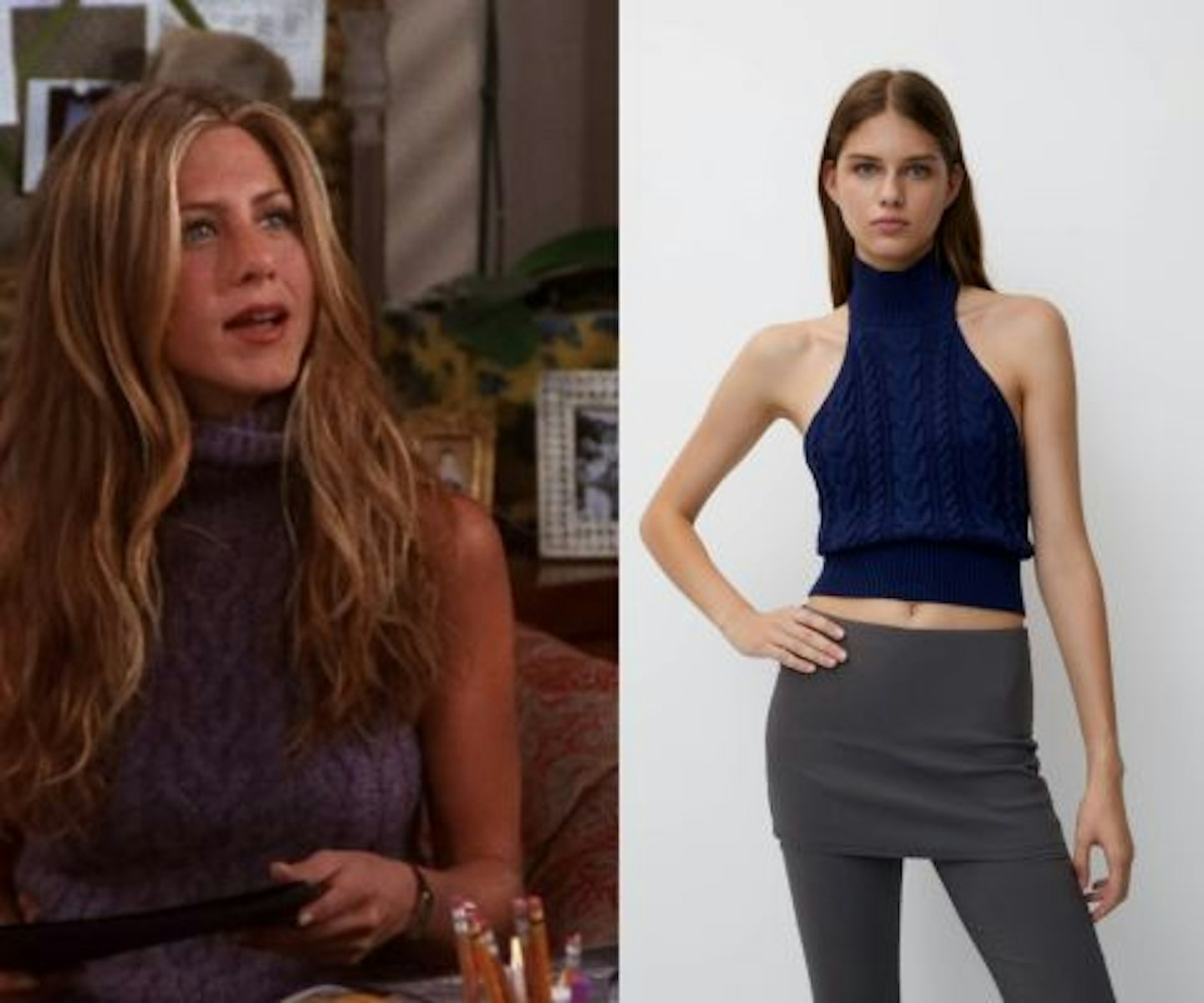 CREDIT: YouTube / PULL AND BEAR
Description
Rachel's favourite? You guessed it. A turtleneck. Looking for an updated version? This Cable Knit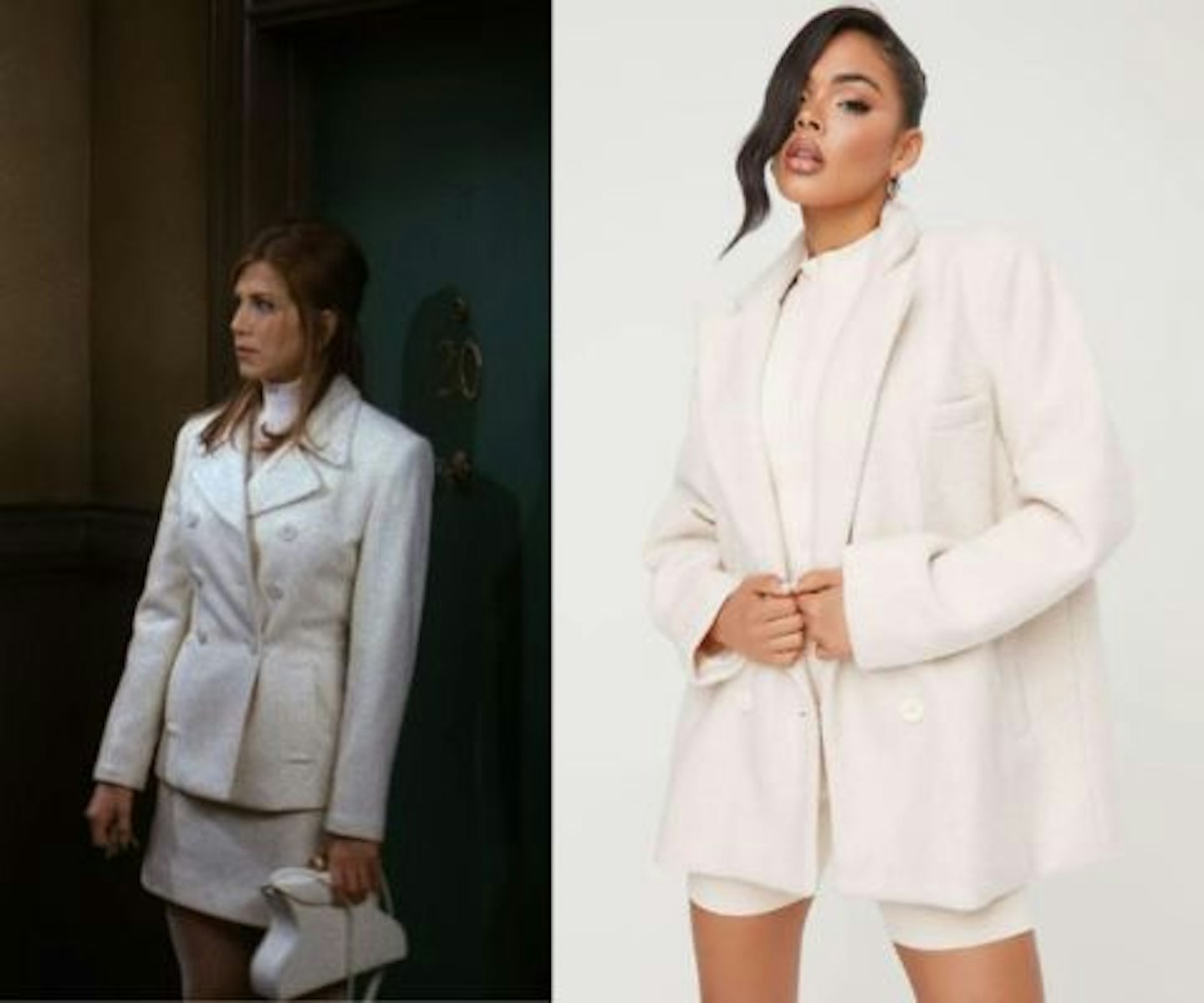 CREDIT: YouTube / EGO
Description
We LOVE this look that Rachel is wearing for her night out. White turtleneck? Check. White skirt?
CREDIT: YouTube / H&M
Description
Denim dungarees were another one of Rachel's favourites and she can be seen wearing these quite a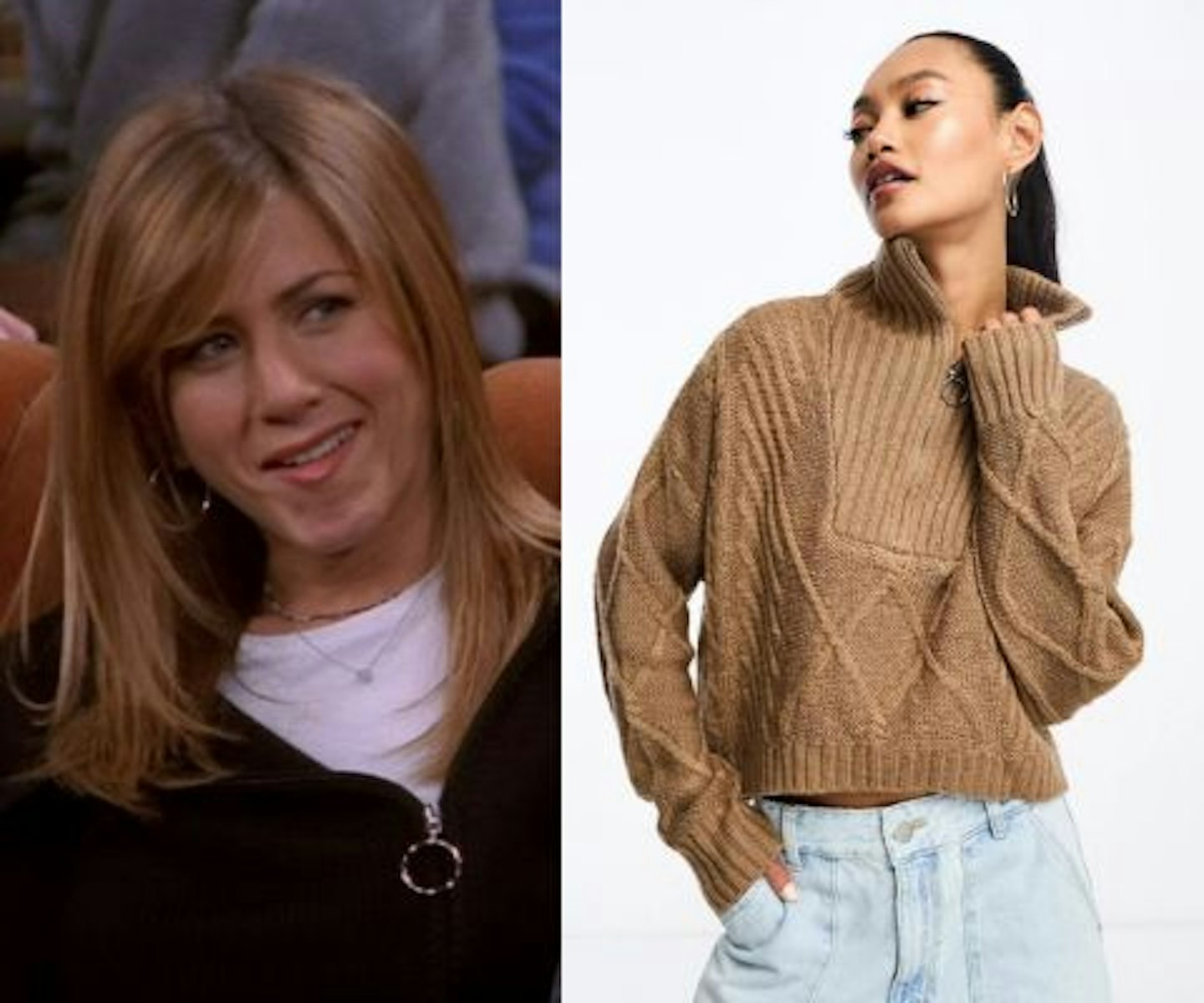 CREDIT: YouTube / ASOS
Description
This Cable Knit Wool Jumper from ASOS is the cosiest thing ever. It's certainly one way to keep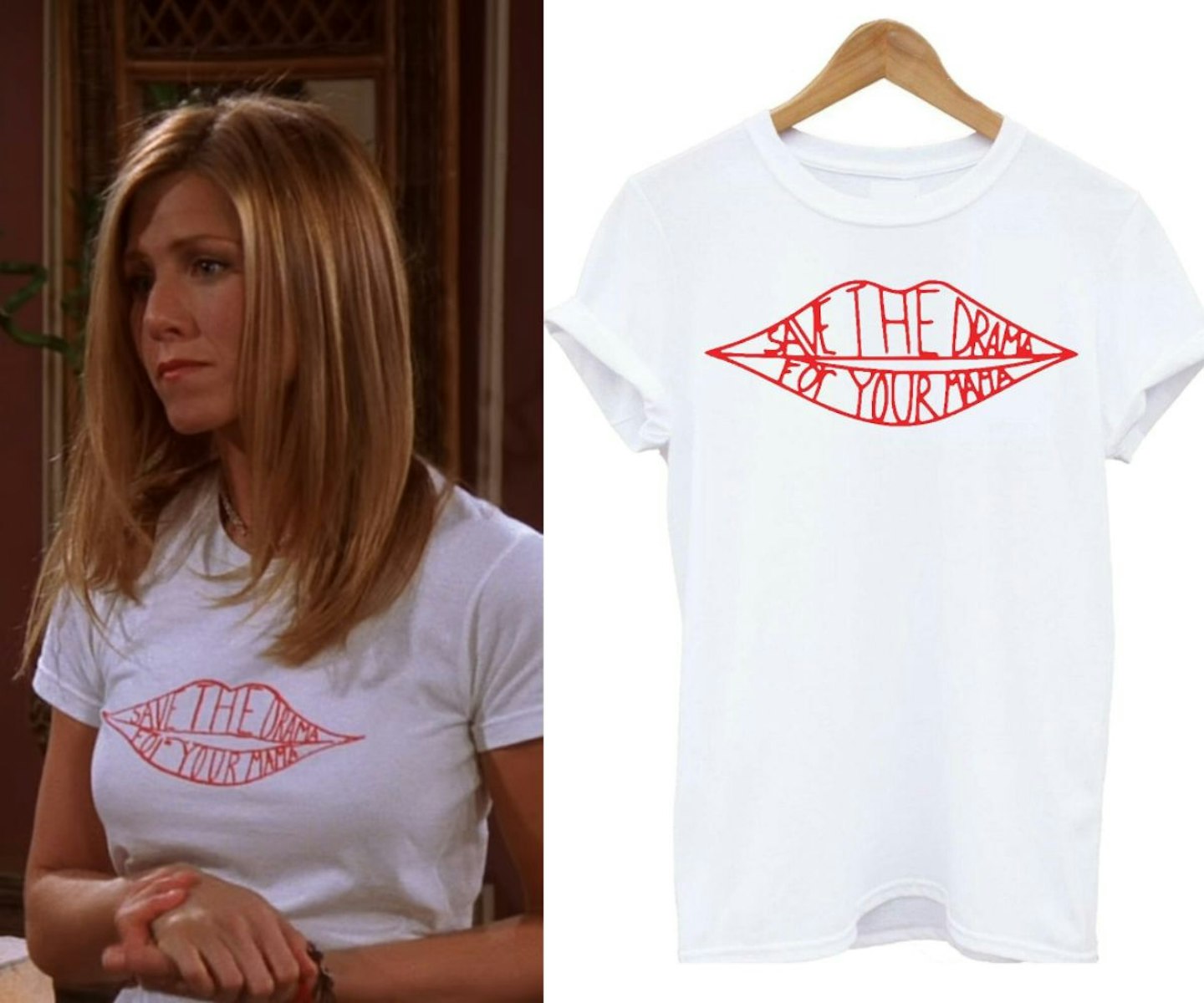 CREDIT: YouTube / ETSY
Description
If you want an exact copy of this sassy t-shirt Rachel wore, you can get your own at Etsy. She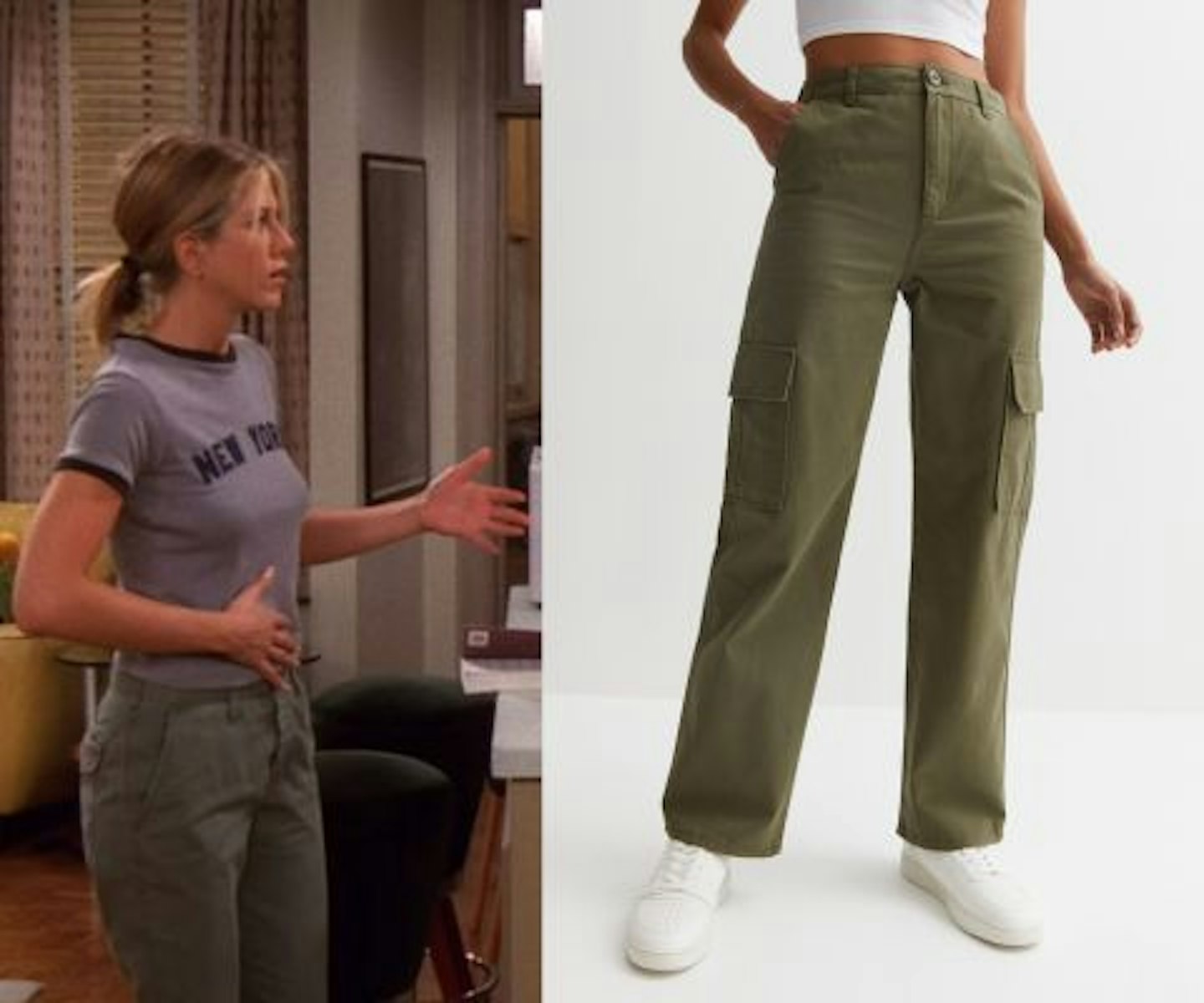 CREDIT: YouTube / NEW LOOK
Description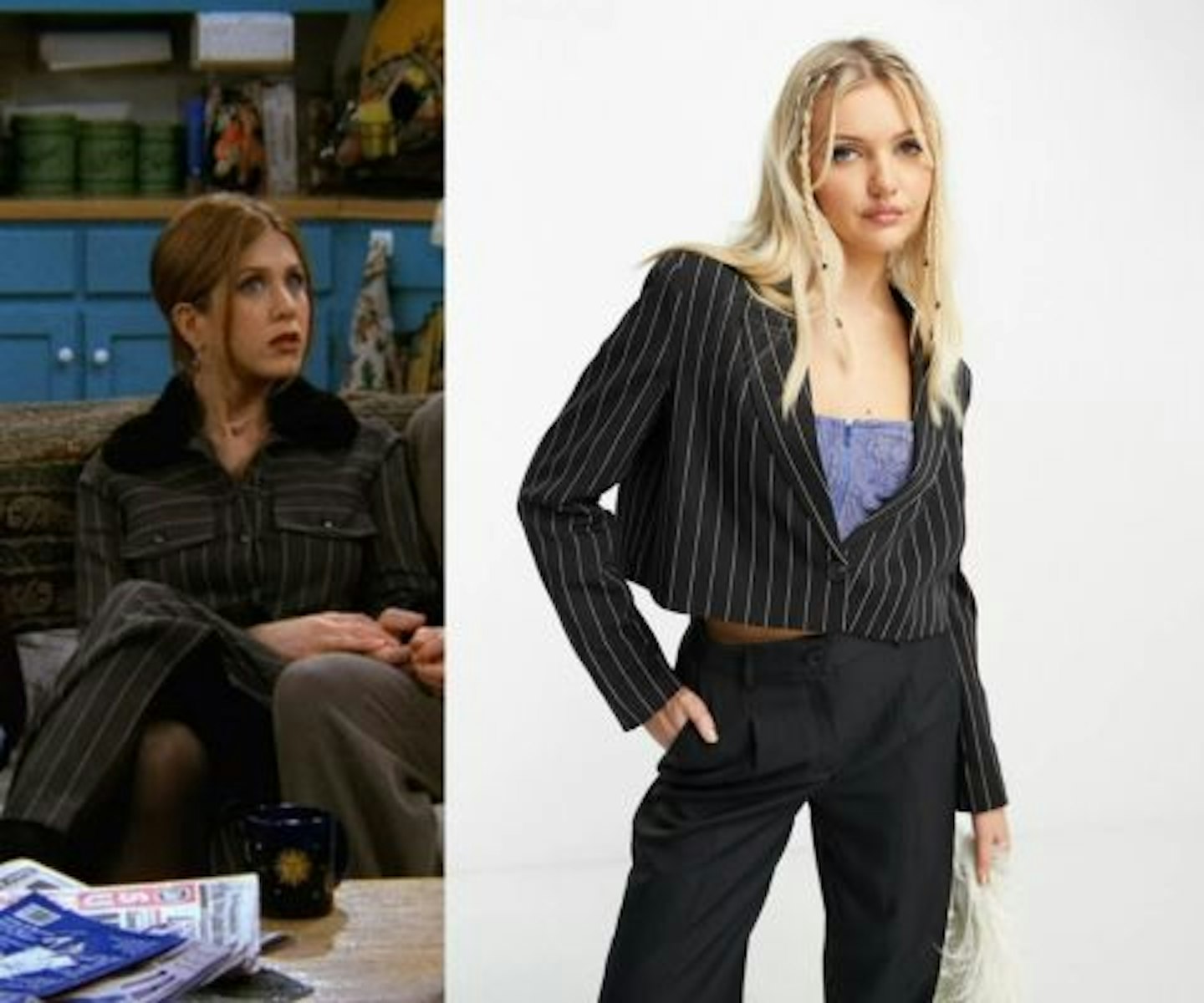 CREDIT: YouTube / ASOS
Description
A boss b*tch moment, Rachel was a career-driven gal and her pinstripe jacket certainly makes a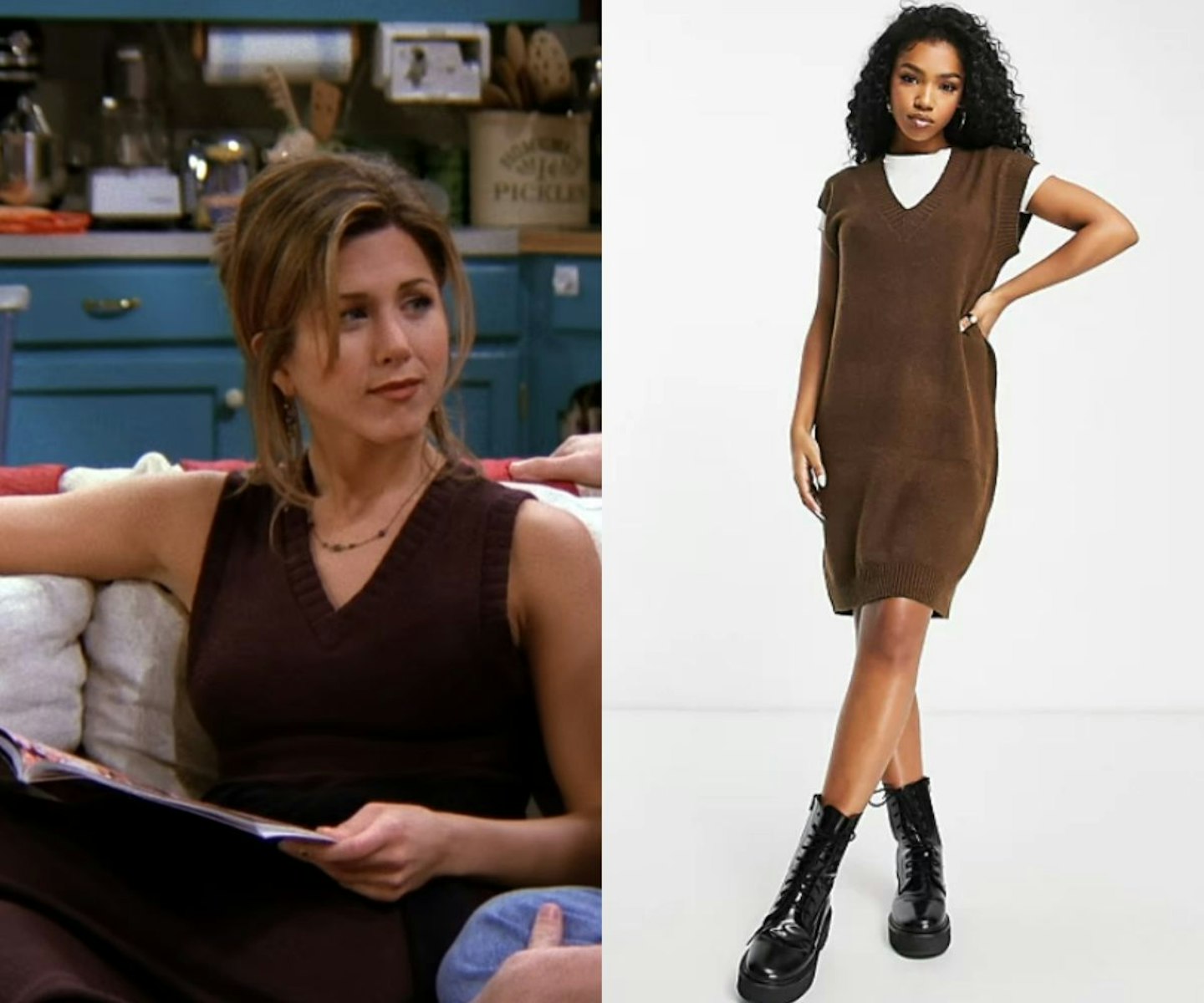 CREDIT: YouTube / ASOS
Description
This jumper dress is the perfect transitional piece in your wardrobe. Whether you layer it or wear
How to dress like Rachel Green from Friends?
Looking to recreate Rachel Green's outfits? Here are some top tips to serve as inspiration for creating a Rachel-inspired outfit from Friends.
• Especially in earlier seasons, Rachel went for a preppy or sporty vibe.
• As was the trend in the '90s, layering is your friend.
• Think turtlenecks, plaid patterns, argyle print, slip dresses, oversized sweatshirts, denim vests and overalls.
• Consider her colour palette and pick outfits that feature greens, blues, blacks, whites and browns.
• Wear accessories like turquoise rings and claw clips to pull an outfit together
• Finally, loafers or knee-high boots would be the perfect option as footwear.
Main image credit: YouTube
Samantha 'Sam' Price is a Beauty, Fashion & Wellness Products Writer at heat magazine. In 2021, Sam began her journey as a Storytelling Executive at Closer and heatworld on an internship, creating beauty and fashion content across these brands. It was 2022 when Sam was employed as a Commercial Content Writer writing about Family Life on Yours, Mother & Baby and Spirit & Destiny. Now, she specialises in beauty, fashion and wellness content across many brands.