Last year, we were on such a gym hype that we went almost every day. Remaining determined through all the 'new year, new me' stuff and even kept to it going until like the first weekend of December. But, somewhere after it went south for us.
Don't get us wrong, we're still going on an hour walk at lunchtime and doing sporadic yoga workouts, but we've found it hard to find the motivation to get back through those gym doors.
That means for the last few months, we've been wasting membership, that we've used maybe once or twice - annoying AF! That's approximately three bottles of Prosecco we've missed out on. And, we decided that had to change...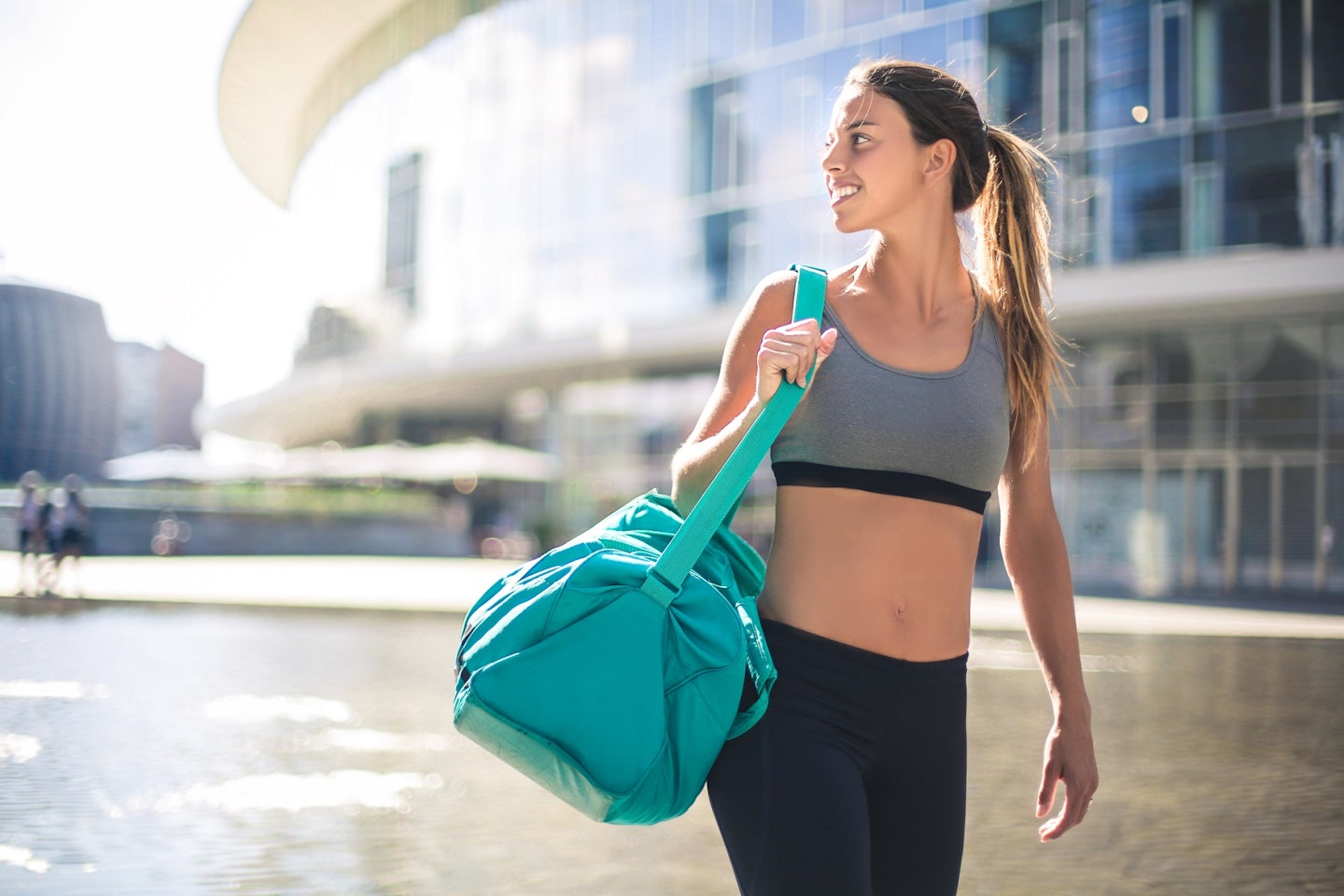 So we didn't have the excuse of binge-watching Netflix or seeing our partners as a reason to sack it off. So, we invested in this really pretty cute gym bags and before long, we were back to my old routine, but going more like three to four times a week.
Hands down, having a stylish bag that we could take to work is the best thing we've brought all year. No longer did we need to nip home to put my gym gear on, where we'd sometimes find ourselves lounging around on my sofa until it was too late to go.
Now that we've found myself in a nice little routine, we want to help you too. And, we promise you, you can fall in love with the gym again.
All you need to do is take a look at some of the best sports bags. And, remembering to bring it along to work should really help you to stick to it.
Just so you know, whilst we may receive a commission or other compensation from the links on this page, we never allow this to influence product selections.
The best sports bags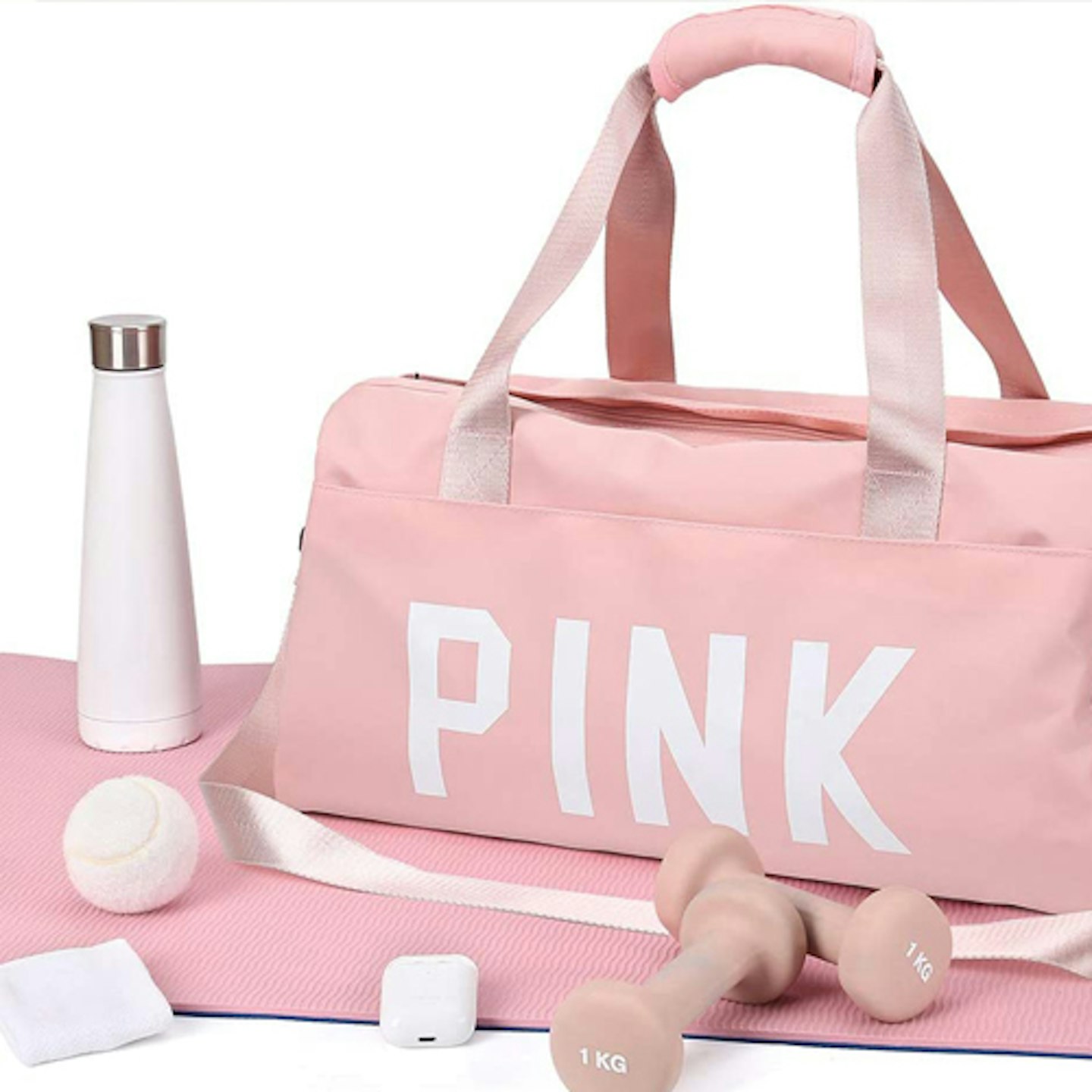 1 of 7
HPLQQ Sports Gym Bag Womens Duffel Bags for women
This is super basic b*tch, but I don't hate it. It's super spacious and has plenty of room to keep trainers, towel, kit and water bottle in it.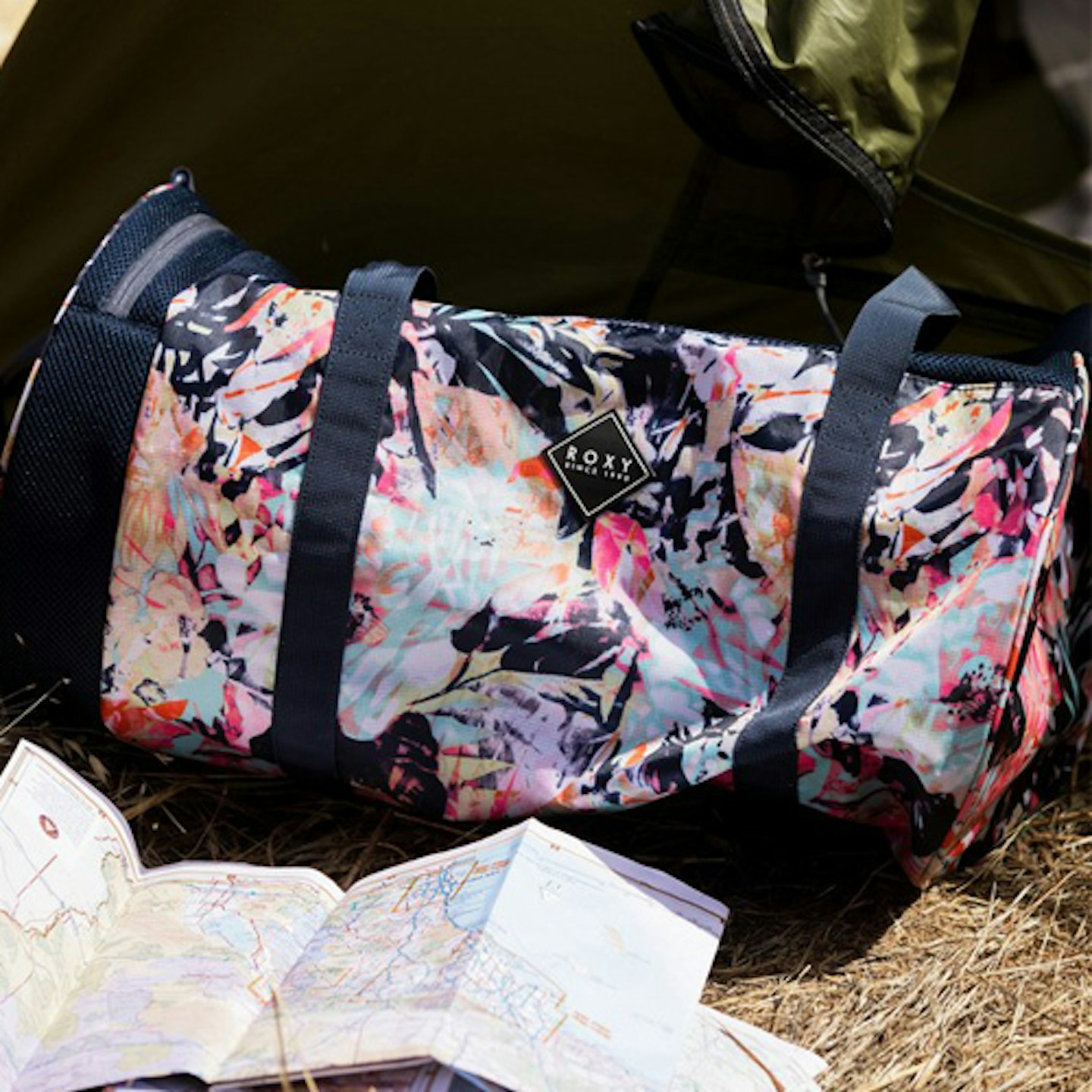 2 of 7
CREDIT: Roxy
Celestial World - Sport Duffle Bag
BRB, hitting the gym now with this hella cute duffle bag. This is enough to motivate me to even run there. Am I OK?
3 of 7
Icon Luxe Gym Bag
Calling all yogis, this is the bag for you! Not only will it's cute exterior keep you calm, but the straps for your yoga mat is perfect, especially if you forget your mat on the reg - oops.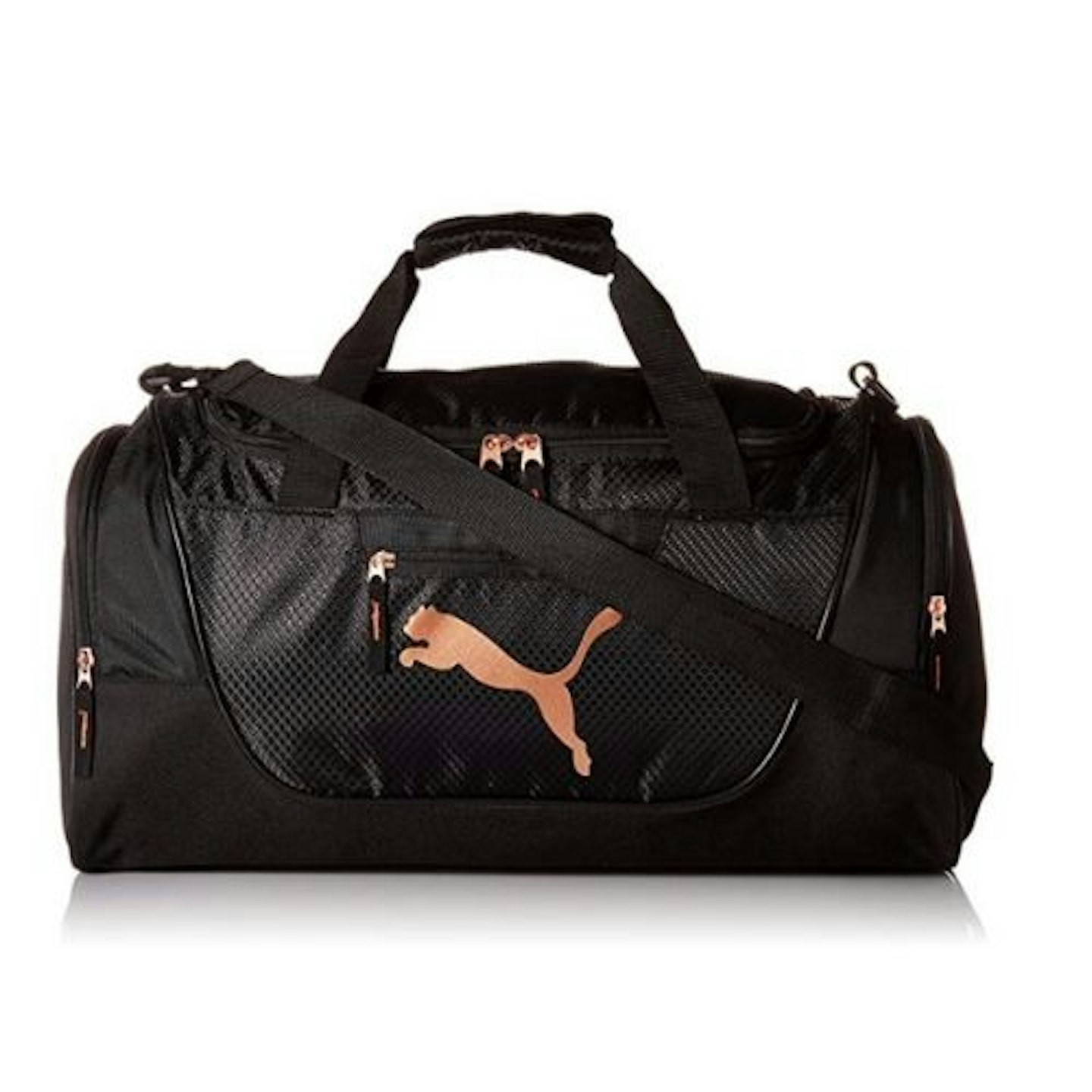 4 of 7
PUMA Evercat Candidate Duffel Bags
No matter the colour of your workout outfit, this black PUMA bag will go with it. You can roll out of bed, shove any old leggings, sports bra and trainers in, and this bag will make you look banging. If this hasn't persuaded you to find out more, then the separate shoe compartment and the valuables zipped pocket will surely change your mind.
5 of 7
Civvy Messenger Tote
For those after that super cool (**chill) skater look, this Chrome Civvy Messenger Tote couldn't be a better fit. With hidden pockets and an optional cross-body strap, it's the kind of effortless bag you always wish you had.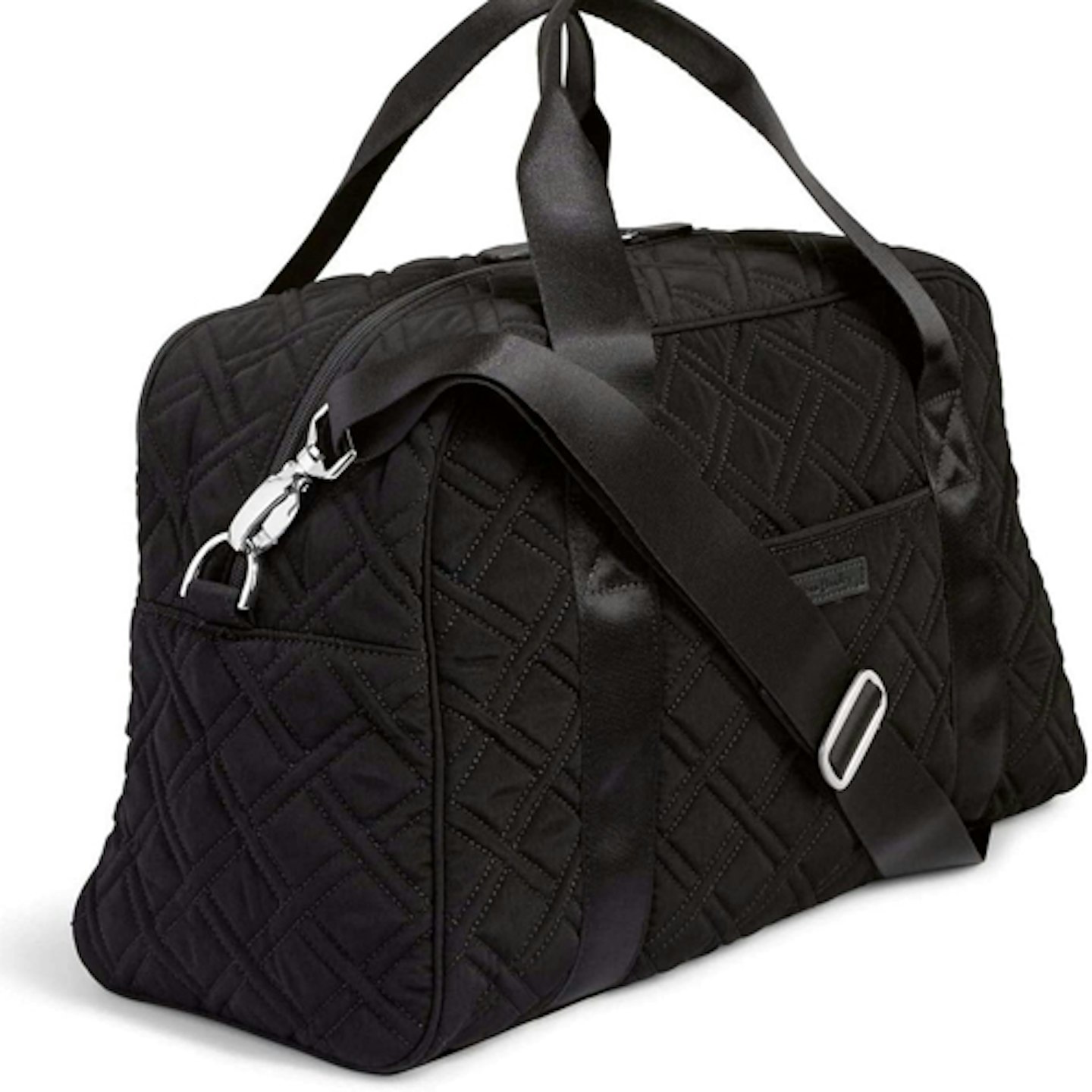 6 of 7
Womens designer gym bag Ladies designer sports bags sports holdall duffel bag
Don't just take my word for it, one Amazon reviewer said, "I bought this as my swimming bag. It's big enough for a huge towel with room to spare, and the shoe bag carries my flip-flops. Room for toiletries at the side and end of bag - and a water bottle!"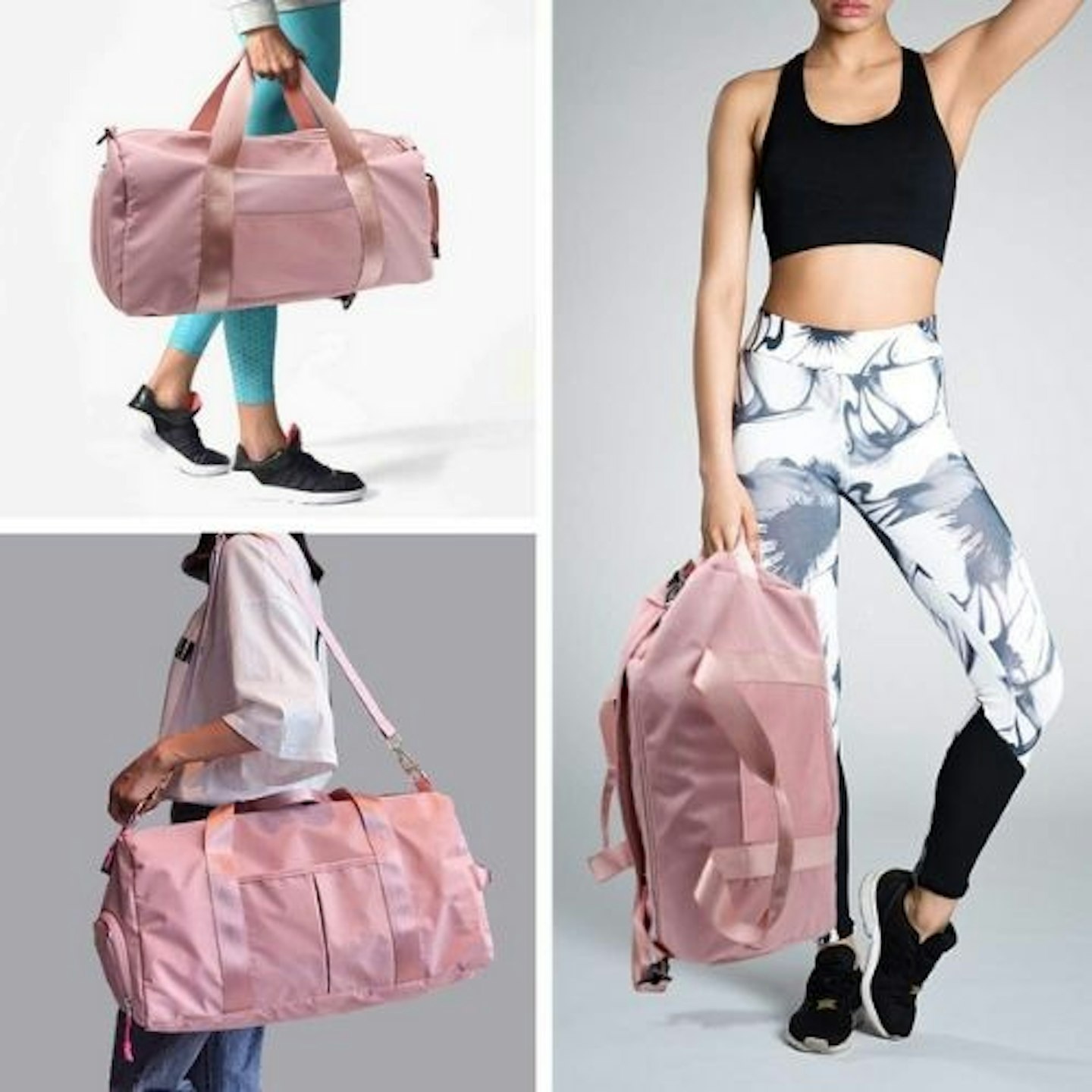 7 of 7
ICEIVY Gym Bag
Nothing's worse than a stinky gym kit ud83dude2c. Leave it in your car and it'll pong it up within hours. This bag should stop any unwanted smells lingering around if you can't get home straight away. I love that you can put shoes and any wet clothes into the separate compartment YAYA! You can finally breathe without having to spray everything with perfume a million times.
What to read next:
13 gym bag essentials to help you get the most out of every workout
ARE YOU A PRIME MEMBER?
Have you signed up for Amazon Prime yet? You can sign up today for a free 30-day trial and find out what all the fuss is about. You get free next-day delivery on thousands of items, plus so much more – Prime Video, Prime Reading, Amazon Family, and much more (find out more here).