The elements that combine to create the best scrunch bum leggings on earth collate into quite a lengthy list - but in 2023, it is indeed possible to find your perfect pair. A few years ago, it was hard to find the best leggings that 1) didn't fall down, 2) was amply high-waisted, and 3) was fully squat-proof. Fast-forward to the present moment, and now leggings can even make you look like you have a bigger and rounder bottom. May we welcome you to the concept of scrunch bum leggings?
heat's best scrunch bum leggings at a glance:
• Best scrunch bum leggings (Editor's Choice): SLIMBELLE Women Seamless Gym Leggings, View on Amazon
• Best TikTok viral scrunch bum leggings: RXRXCOCO Seamless Butt Lifting Workout Leggings, View on Amazon
• Best patterned scrunch bum leggings: DOULAFASS Women Butt Lift Leggings, View on Amazon
Absolute WITCHCRAFT, tbh, as seen on Chloe Ferry below. Whether you need a pair of running leggings or just a tight pair to show off your booty on a night out - Chloe says, bring on the scrunch. Because if there's one thing Chloe Ferry's Instagram tells us, it's that she is obsessed with this latest leggings craze. And, tbh, we are too.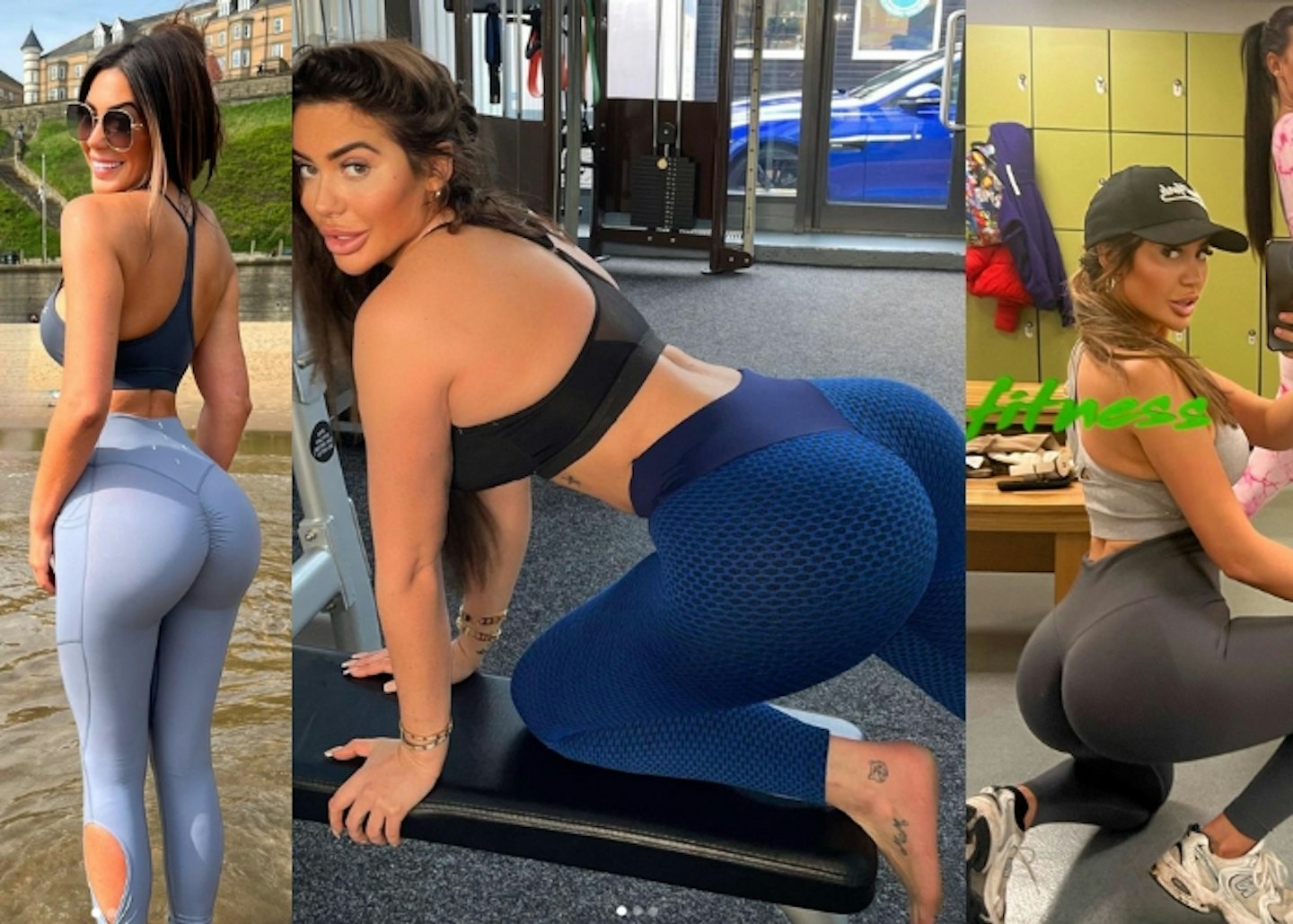 Love Island's Molly-Mae Hague, Zara McDermott and Montana Brown have all recently shared their love for these legendary scrunch bum leggings. These ladies surprisingly favour the budget-friendly styles from Amazon over something expensive like Lululemon leggings, so you've got no excuse but to save money.
SHOP: The Best Scrunch Bum Leggings
Best scrunch bum leggings (Editor's Choice)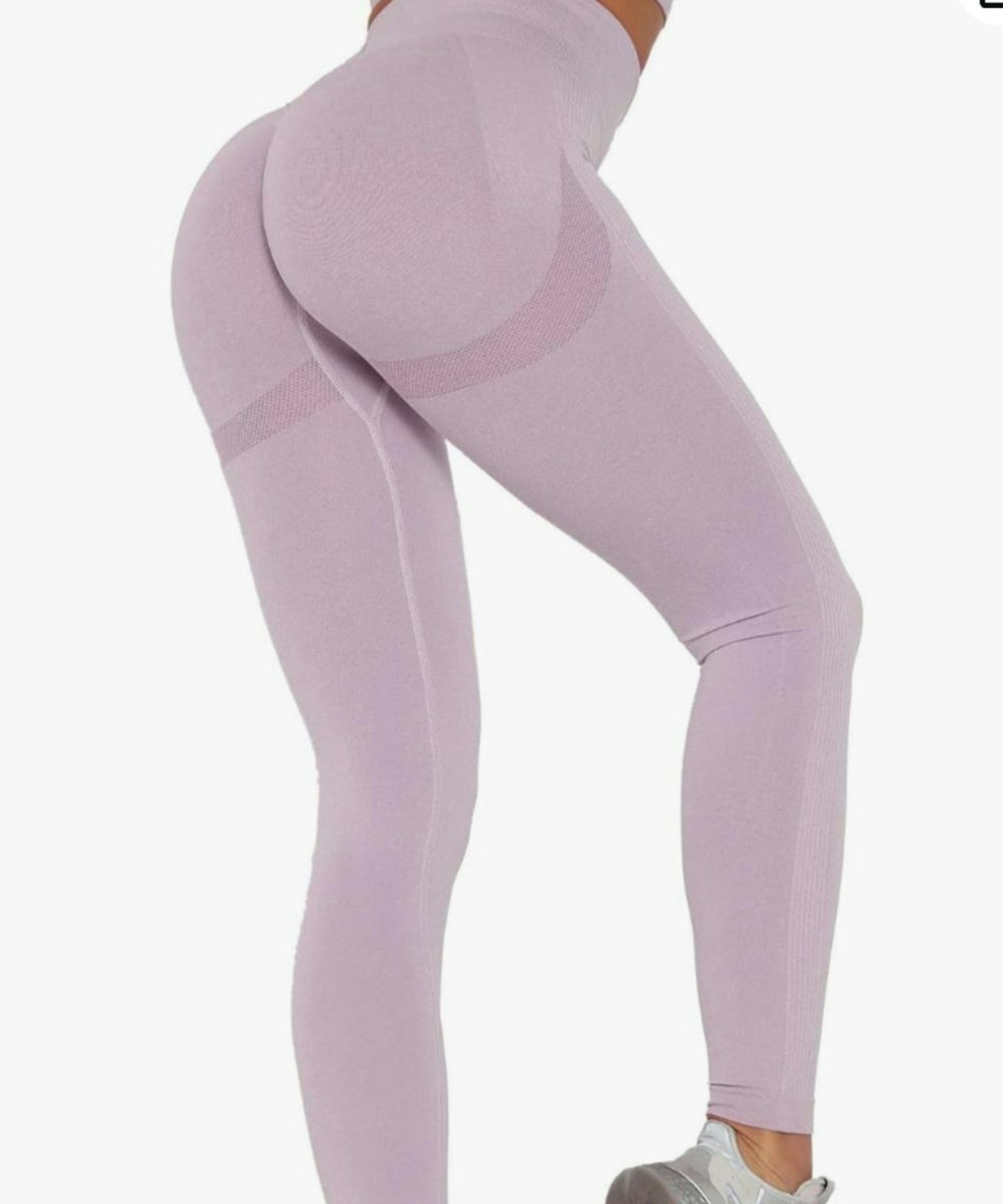 amazon
Description
Best TikTok viral scrunch bum leggings
amazon
Description
So, these Amazon Seamless Butt-Lifting leggings blew up thanks to the TikTok video below, and
Best patterned scrunch bum leggings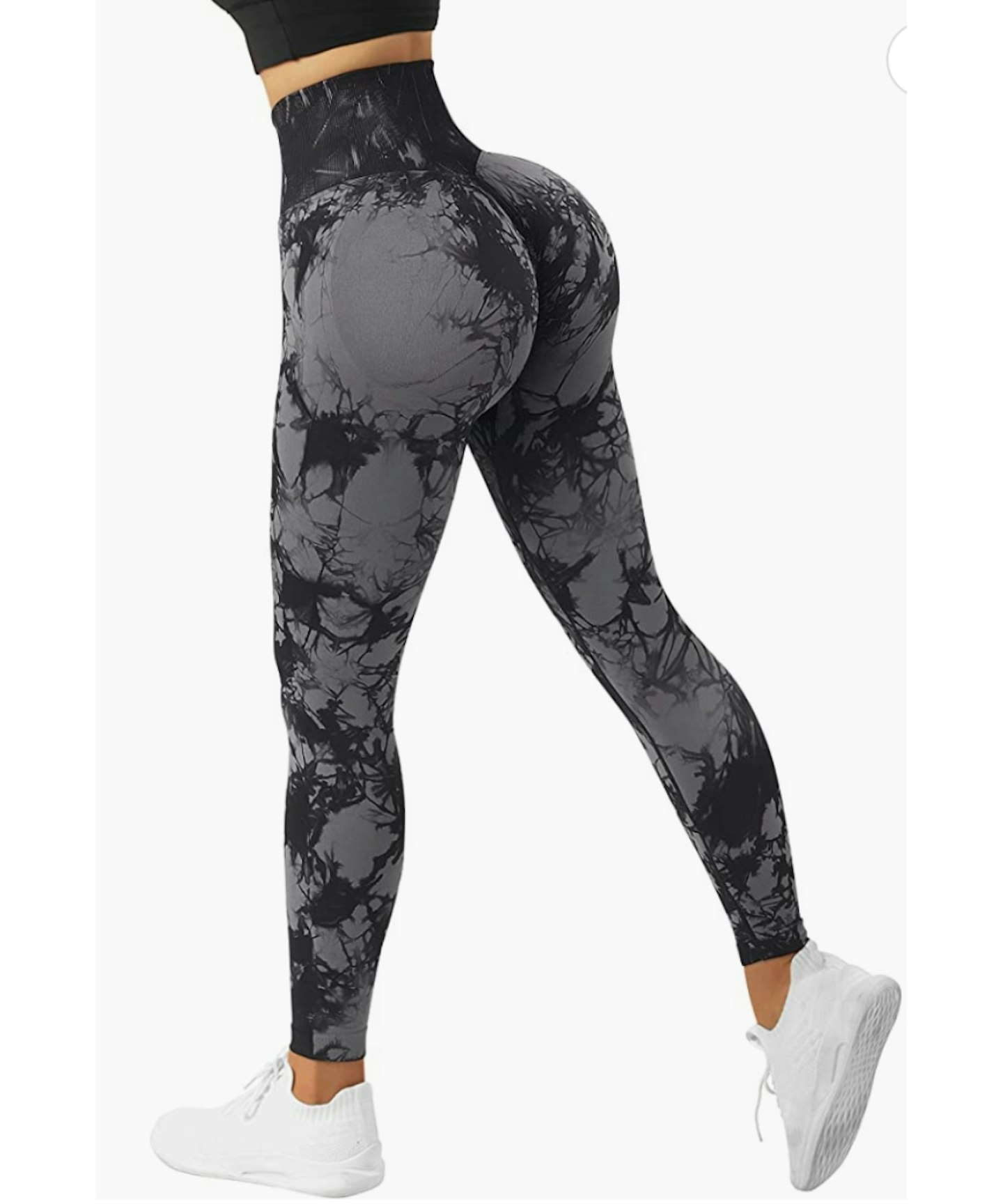 amazon
Description
If you want scrunch bum leggings with a ton of patterns and colours to choose from, the DOULAFASS
Best jersey scrunch bum leggings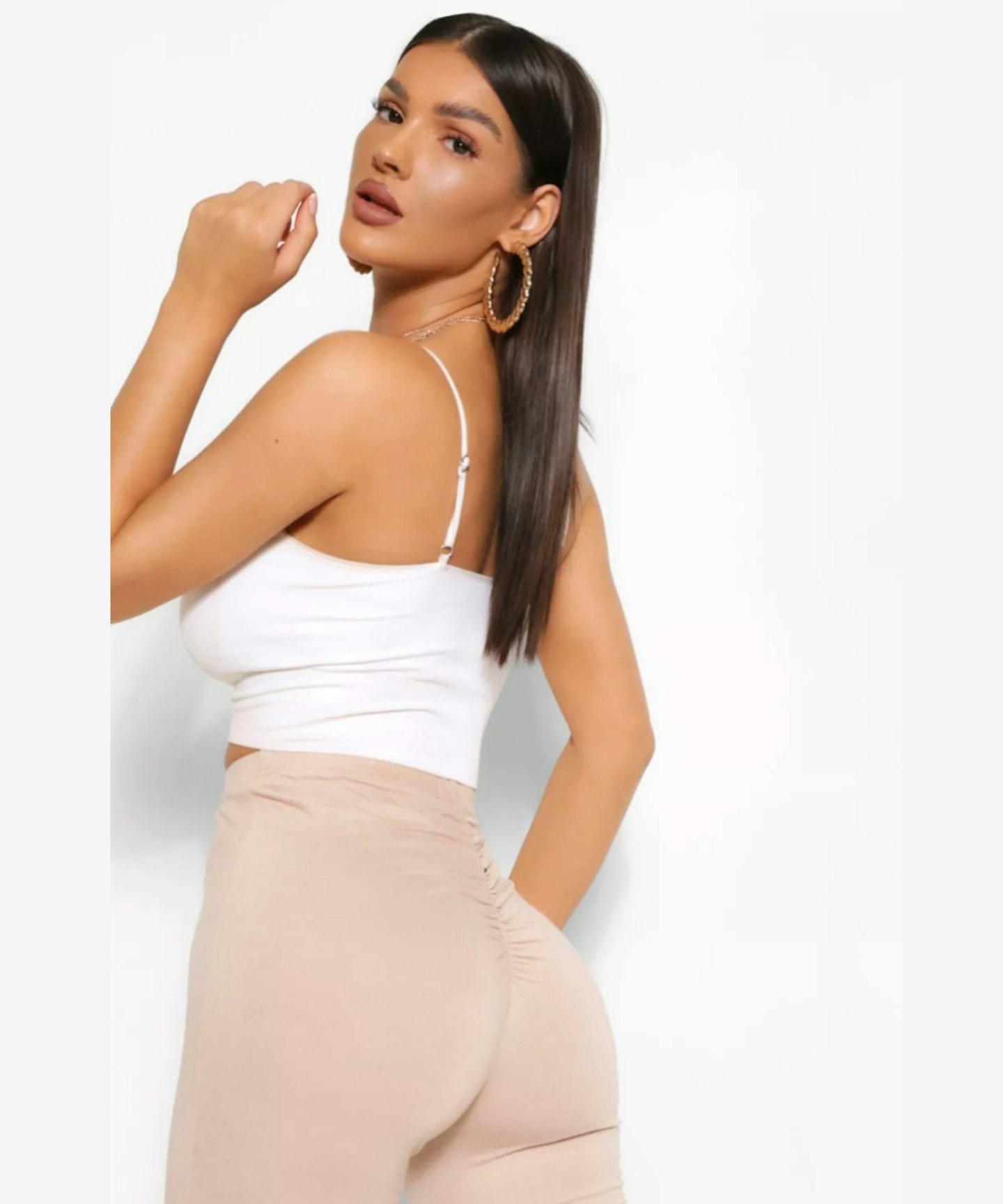 boohoo
Description
Boost that bum with boohoo's ruched leggings, made with jersey to make both lounging and
Best luxury scrunch bum leggings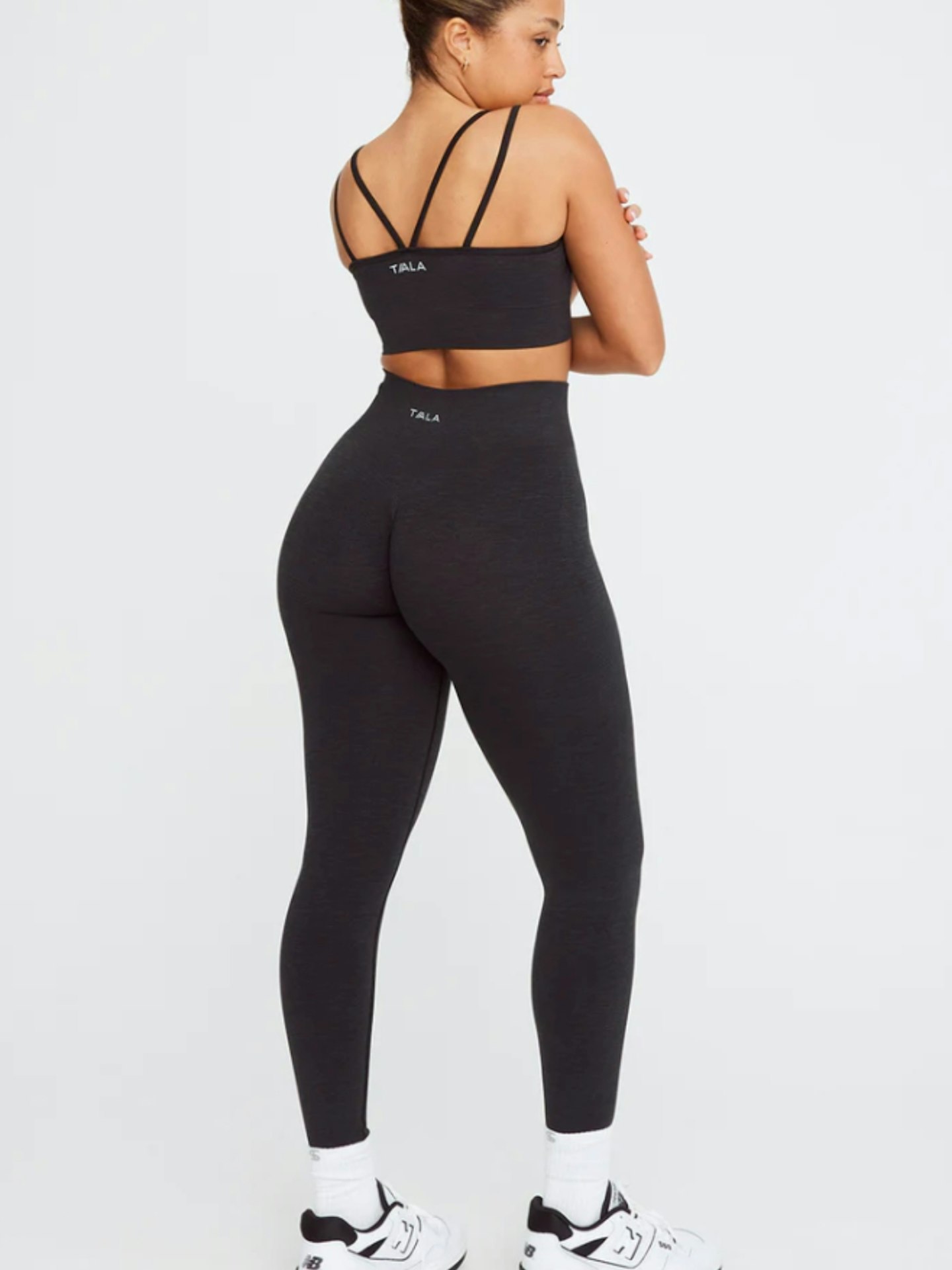 tala
Description
If you're willing to splurge a bit more cash, the TALA scrunch leggings will be a solid addition
What are scrunch bum leggings?
Essentially, they have a well-positioned 'scrunch' seam that accentuates your bum cheeks. This ultimately makes your booty appear bigger and more rounded. Essentially, it has never been easier to achieve booty goals a là Kim Kardashian.
Butt selfies, incoming. 📸
We promise you once you see how great you look in a pair of these leggings, you'll never go back to a standard pair again.
Shop above for our favourite picks, and thank us later, tbh. They will change your life. P.S. - extra good news: Never Fully Dressed has released a new gym collection which will save you even more dough on the other elements of your gym outfit. New sports bra, anyone?
How to achieve #bootygoals naturally:
Want to grow your bum through exercise and nutrition? Here are three must-haves to see results...
1) Focus on staple leg exercises: once you've got yourself a solid pair of gym leggings, work on your hip thrusts, deadlifts and squats. They should be a staple to your leg day routine. Concentrate on good form, consistency and progressive overload rather than complicated moves.
2) Make sure you're eating enough: to gain muscle, you need to be fuelling your body with enough calories and macronutrients to aid that process.
3) Fill up on protein: an essential macronutrient that helps repair and build muscle tissue. All needed to help grow your booty. Think lean meats, eggs and protein shakes, whilst peas, tofu, and chickpeas are great vegan options.
4) Get pregnant: if you want to fully commit to getting a bigger bum and bigger boobs, you might as well go the full hog and get pregnant. Step too far? Anyway, you'll want to opt for some maternity leggings in that case, anyway.
Aimee Jakes is the shopping editor across heat and Closer. As well as mainly writing about skincare launches, high-street fashion and gym bag essentials, she also regularly chats to celebs about their wellness routines for heat's Self-Care Sunday.