Lighting a candle at the end of a long and hard day is basically therapy, but what if you could experience a different candle every single day? Spoiler alert: you can, because candle advent calendars exist and they're simply incred.
If you've ever spent three hours in a candle shop trying to decide whether you want to go for the winter night scent or lavender vanilla, then listen up. Candle advent calendars let you have your cake and eat it too, helping you discover brand new scents on the daily.
Iconic brands such as Diptyque, Yankee Candle and more have released very special candle advent calendars for 2022, and we're buzzing to try them out. Shop our top picks below.
SHOP: The best candle advent calendars
The best candle Advent calendars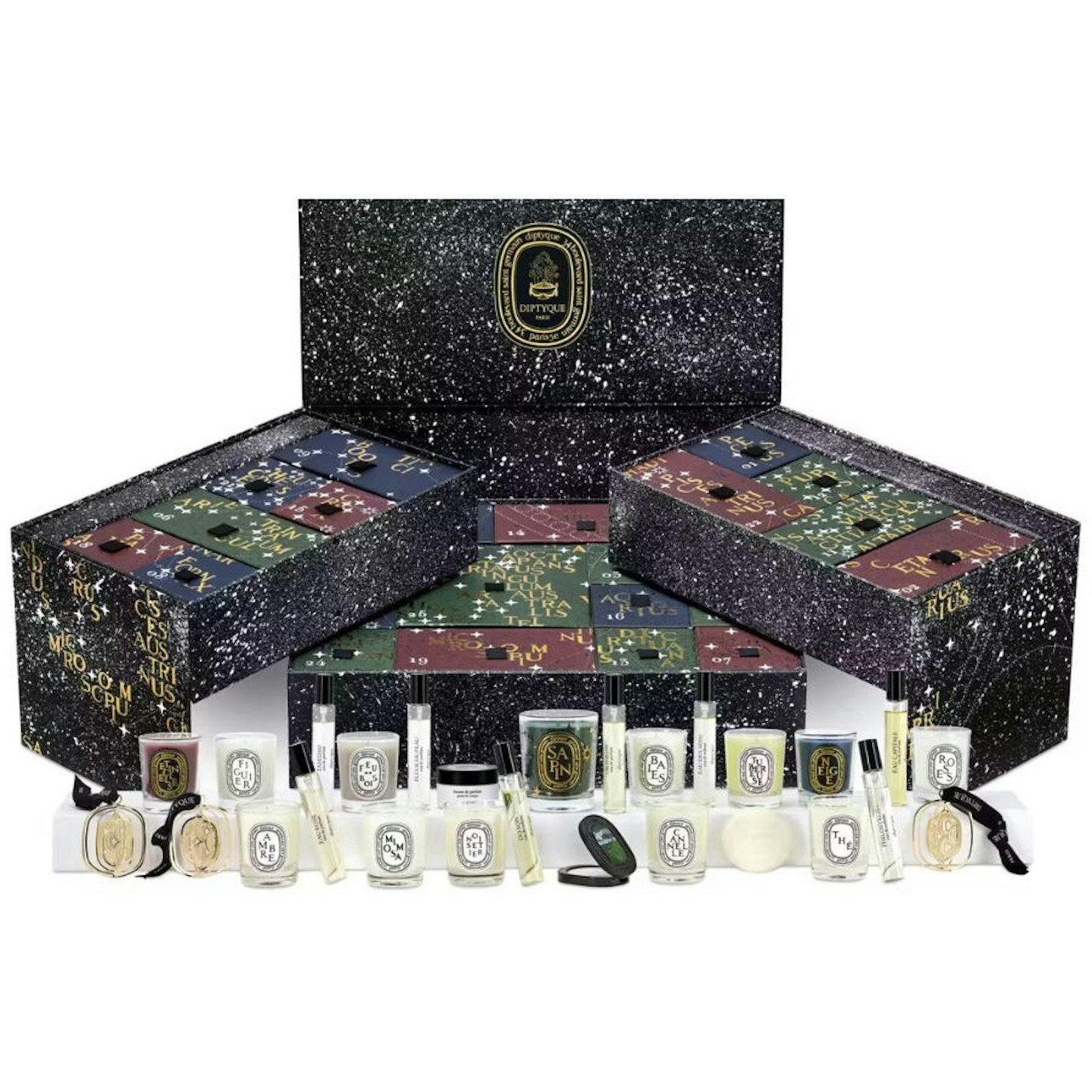 1 of 7
CREDIT: Diptyque
Diptyque Advent Calendar
Yep, heaven does exist, and it comes in the form of this stunning Diptyque advent calendar. The iconic Parisian perfumer has bundled a range of scented candles, perfumes and body butter into one exquisite festive treat. Enjoy cult favourites such as the Roses and Baies scented candles, as well as some limited-edition picks.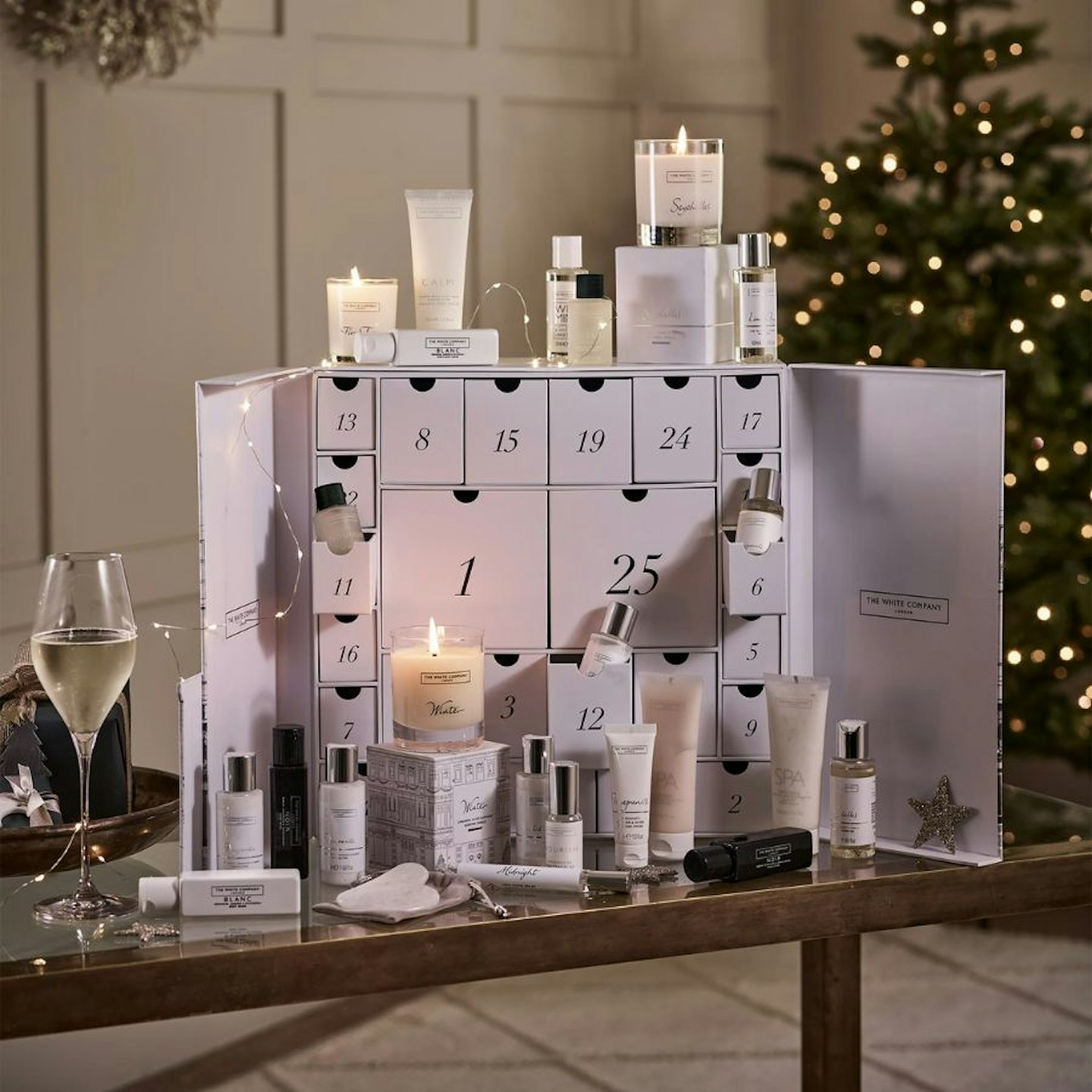 2 of 7
CREDIT: The White Company
The White Company Beauty Advent Calendar
The White Company knows what they're doing when it comes to pampering treats and this year's advent calendar is no exception. You'll find two signature candles along with a variety of bath and body minis, luxurious fragrance oils and a gua sha tool to make December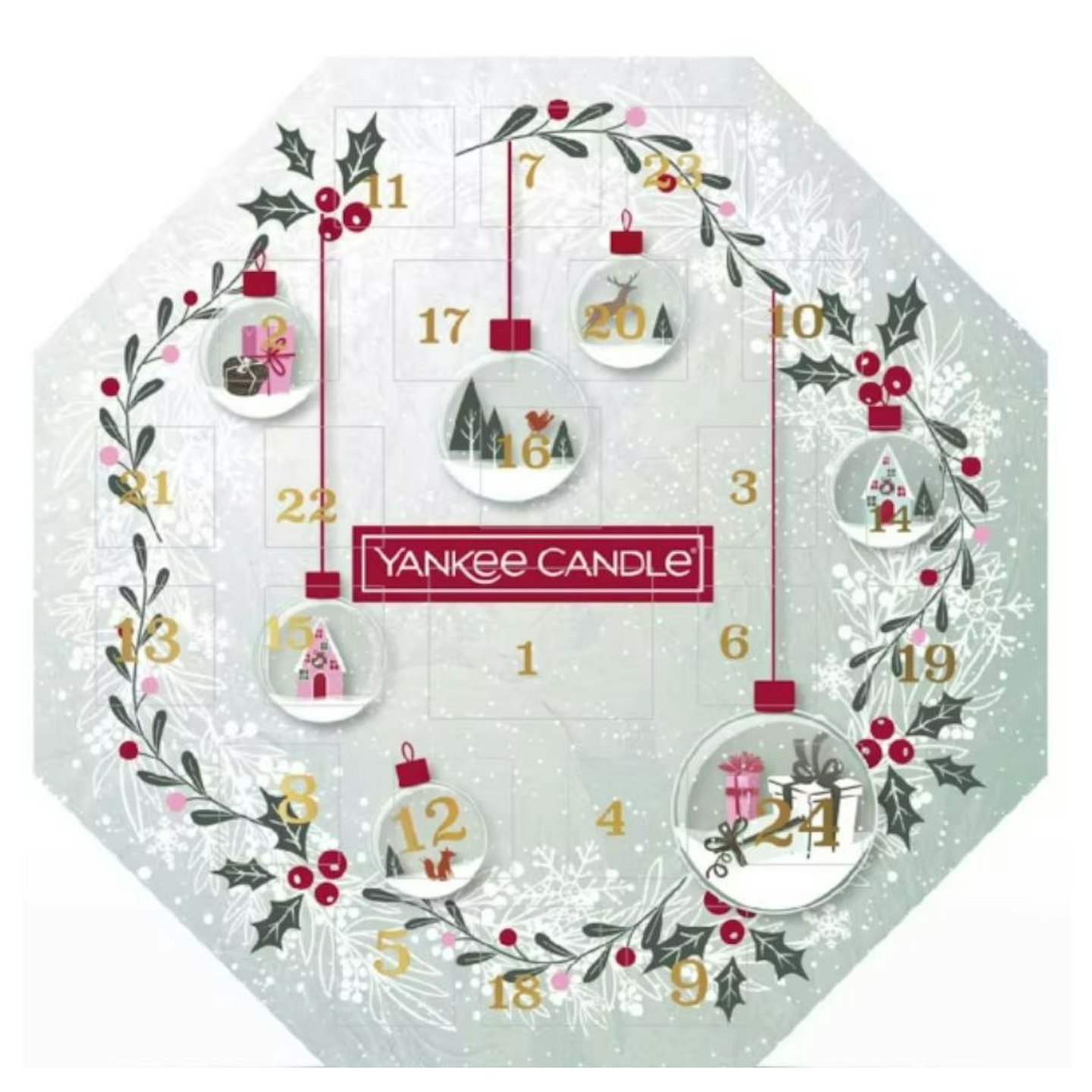 3 of 7
CREDIT: Yankee Candle
Yankee Candle Advent Calendar Wreath
Yankee Candles have our hearts, which is why we were ecstatic to discover this fab Yankee advent calendar. It comes with 24 scented tea lights in super festive scents such as Sugar Sun Flurries and Winter Night Stars.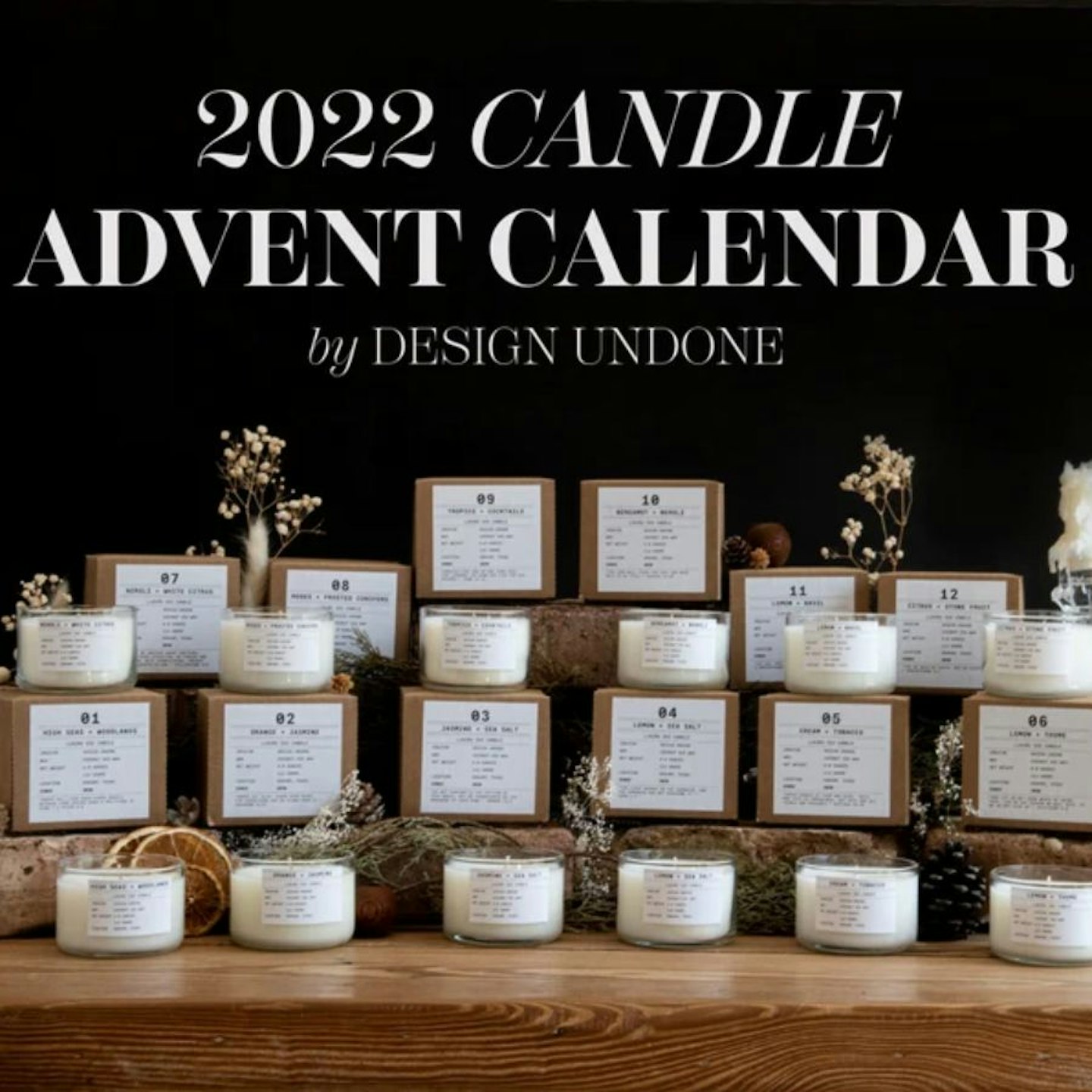 4 of 7
CREDIT: Etsy
Etsy Candle Advent Calendar
Filled with cosy scents including orange + jasmine and bergamot + neroli, this gorgeous advent calendar is definitely on our wish list this year. All candles are hand-poured and made from virgin coconut soy wax.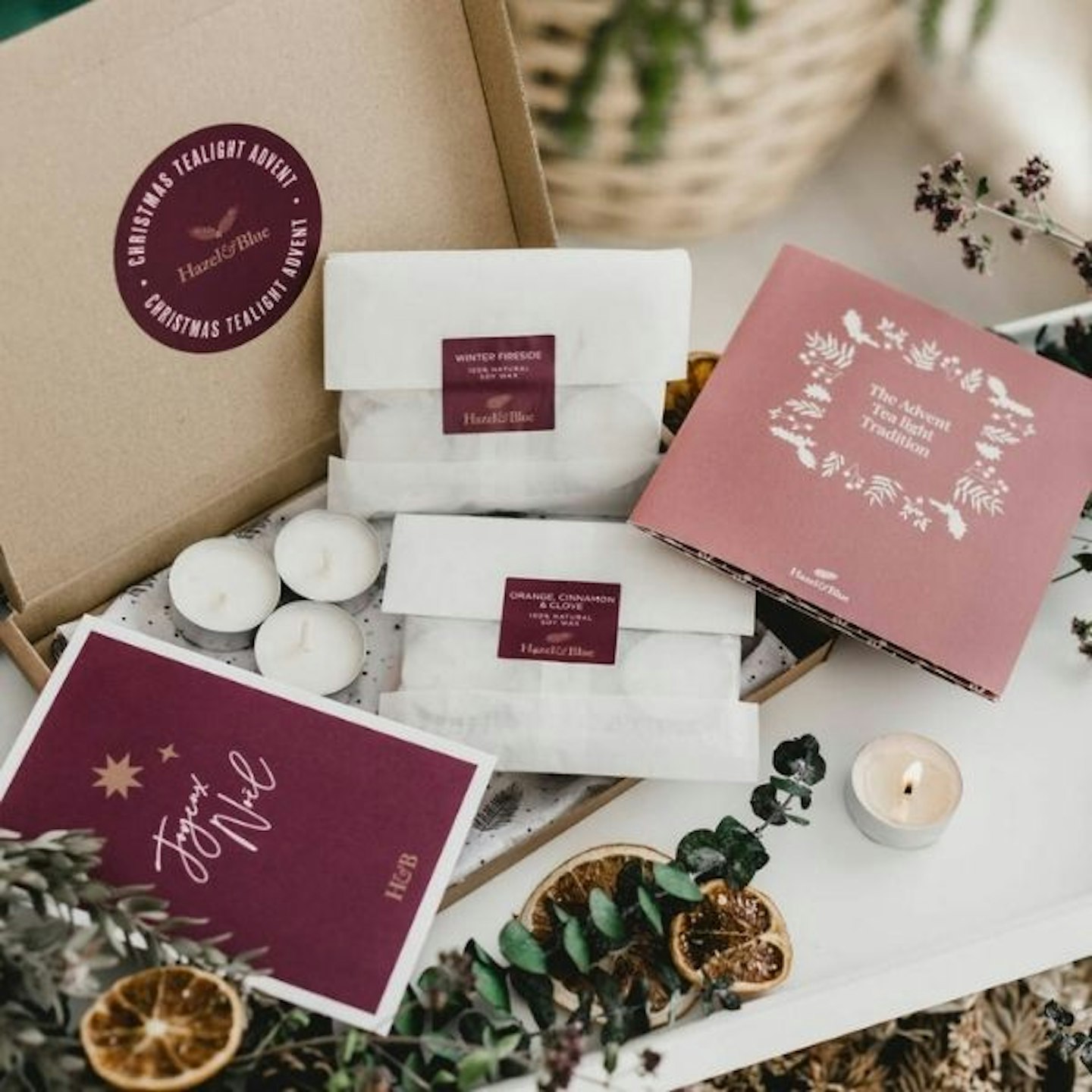 5 of 7
Christmas Tea Light Advent Calendar
Put on your fave onesie and get cosy all December long with 12 days of Christmas tea lights. Festive scents of orange, cinnamon and clove will fill your home, as you prepare for the most magical time of the year.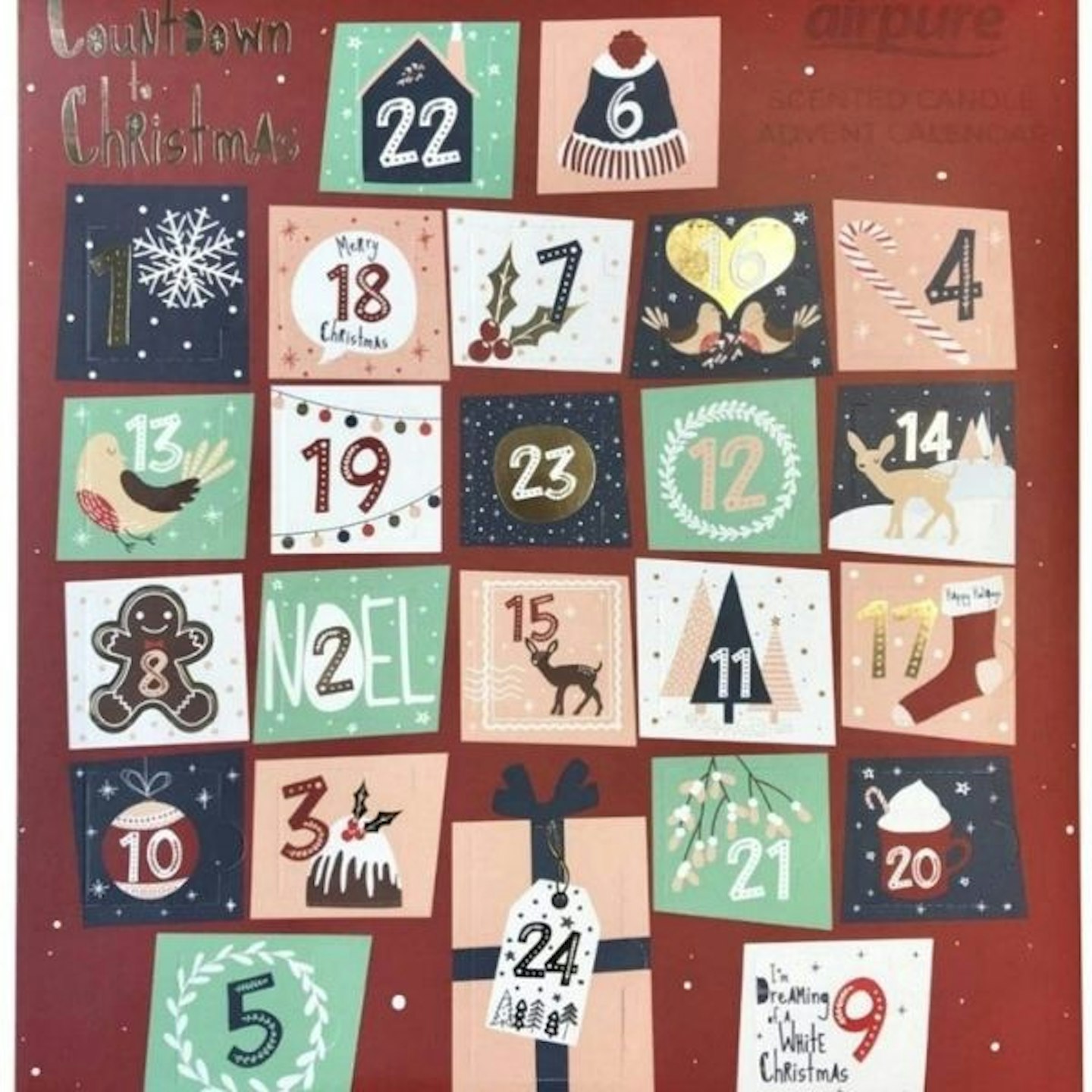 6 of 7
CREDIT: PureAir
PureAir AirPure Scented Candle Christmas Advent Calendar
The Christmas countdown is on with PureAir's scented candle advent calendar, gifting you 24 days of deliciously fragranced tea lights.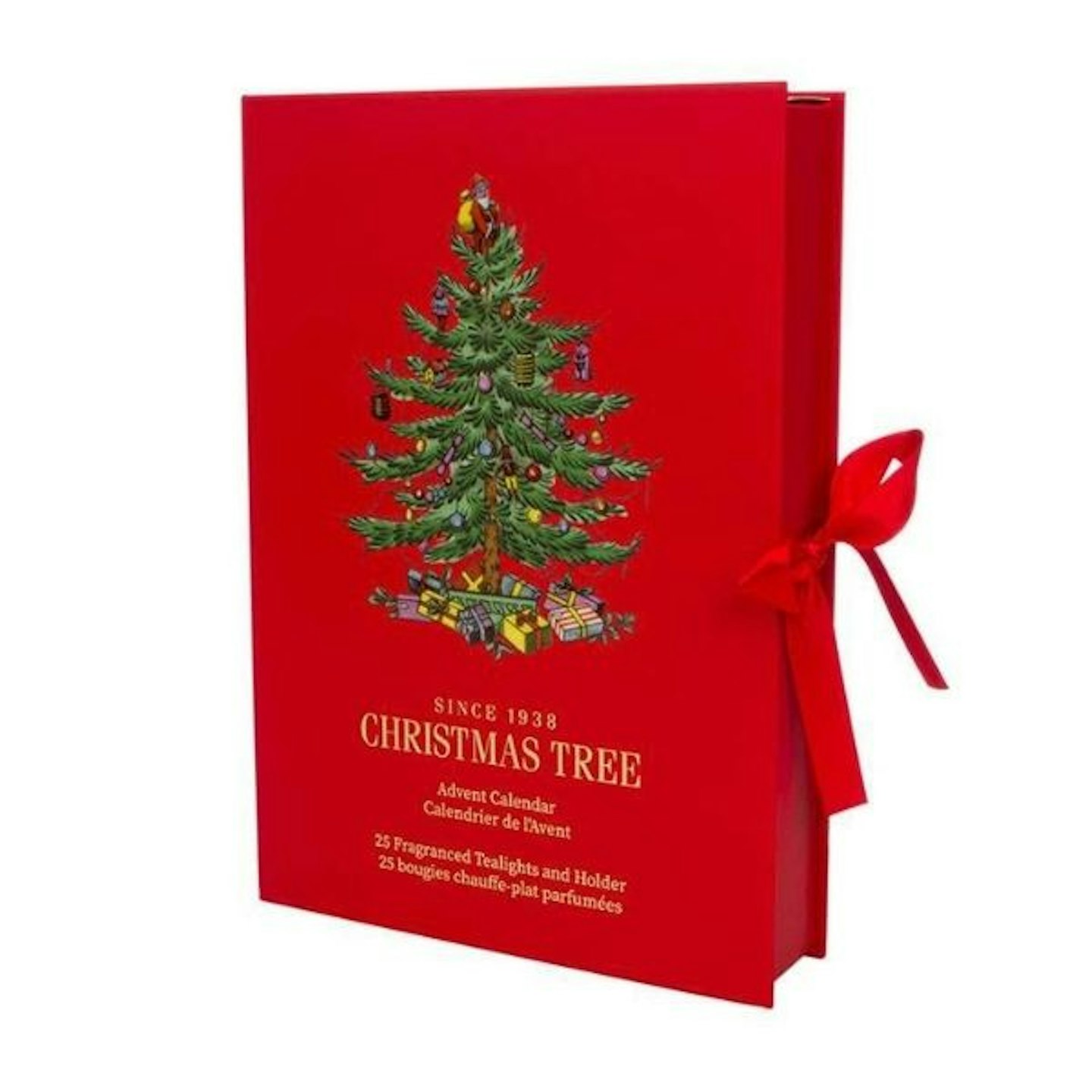 7 of 7
Wax Lyrical Spode Christmas Advent Calendar
Unwrap 25 days of festive fragrances with Wax Lyrical's must-have candle advent calendar. The collection of holiday scents will take over your living room, and each candle offers up to four hours of burn time.
Other advent calendars to check out:
These days, there's an advent calendar for basically everything - discover our other faves below.
Beauty advent calendars: From Cult Beauty to Benefit, and even Amazon this year, who doesn't want a new beauty product each day of December, tbh.
Wine advent calendars: Now you don't need an excuse to get wine drunk on a work night...
Jewellery advent calendars: From building your own charm bracelets to Harry Potter jewellery, there's a dazzling jewellery advent calendar for everyone.