Of all the annoying Christmas presents you have to buy this month, your partner's family is probably the worst. You're in that weird position where you want to impress them, but also you don't have a clue whether his mum likes red or white wine.
Do you go down the typical box of chocolates route, or do you splash out and show them you're perfect for their child? If you're looking to the long term with your other half, getting in with the family is the easiest way.
So here are our top gift ideas to ensure you'll be mentioned over Christmas dinner for years to come.
What to buy your other half's mum for Christmas:
Just so you know, while we may receive a commission for purchases made through our links, we never allow this to influence product selections
The best gifts for your other half's mum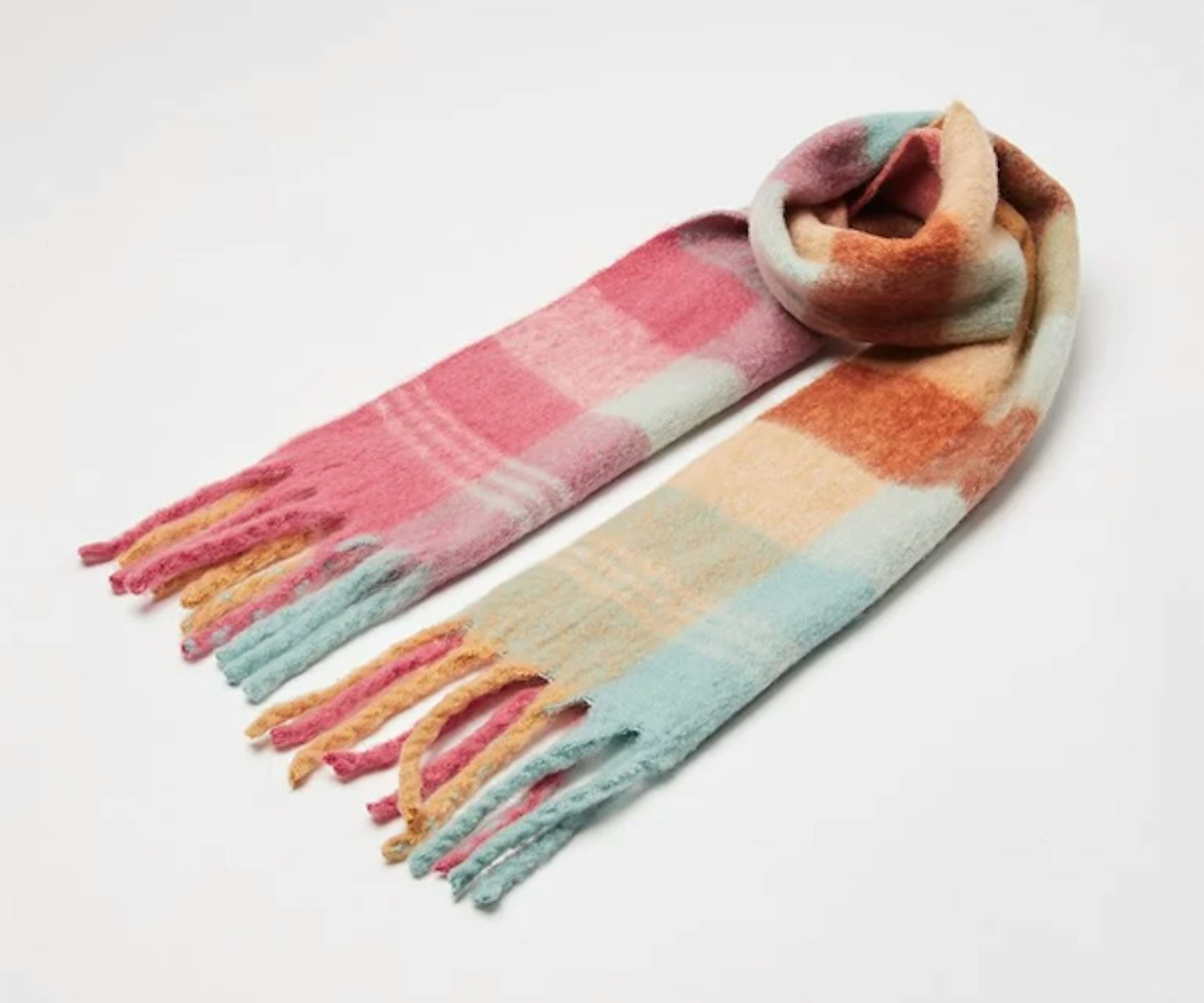 1 of 10
Pastel Check Pink Chunky Scarf
Best for the 'you'd better wrap up warm' mother in lawCosy scarves are a perfect gift for MILs this time of year. As the cold days creep in, stave off the chill with this textured boucle scarf. It's sure to keep you snug and, as it is from Oliver Bonas, it's stylish, too.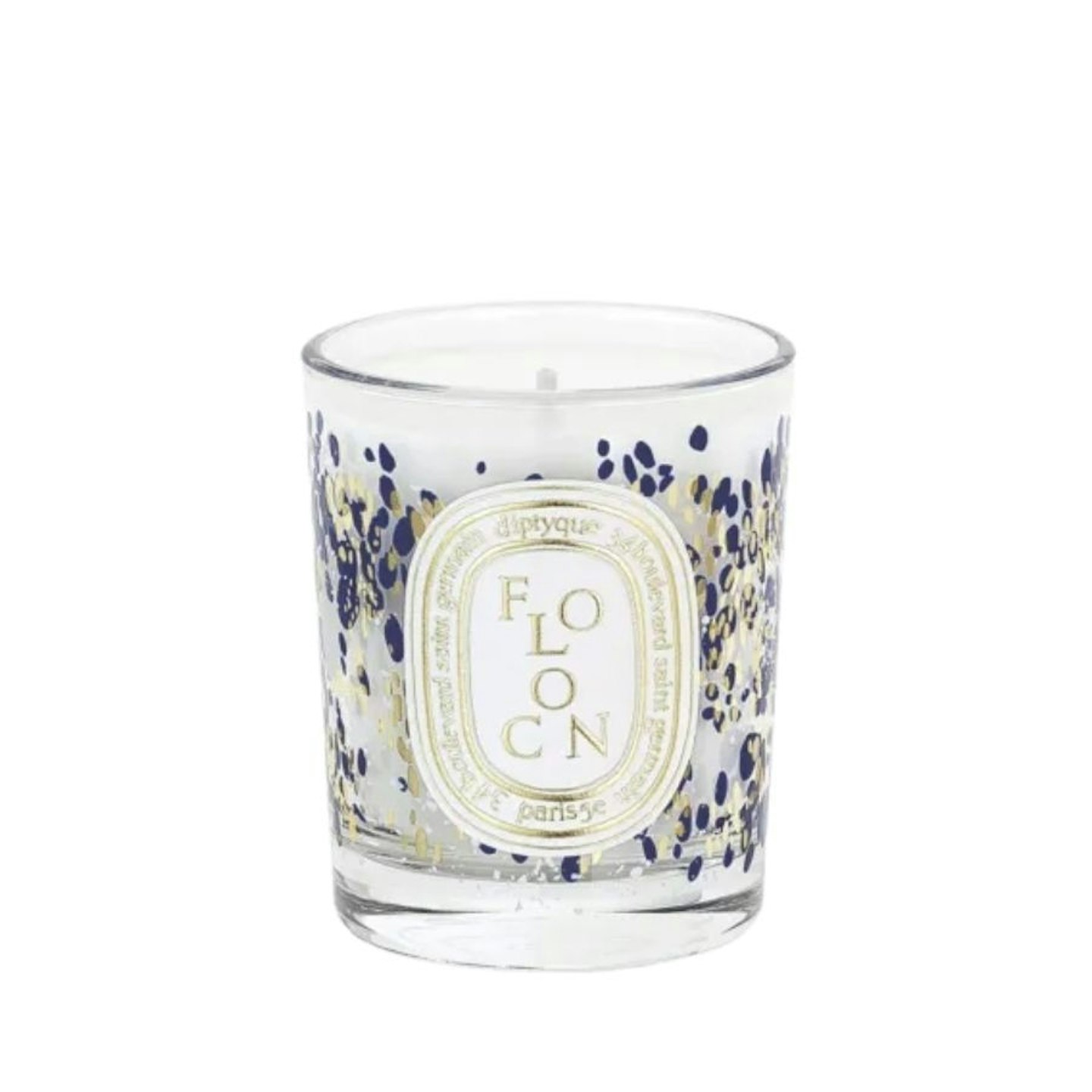 2 of 10
Flocon Snowflake Candle - Limited Edition
Best for the scented candle-obsessed mother in lawWe've never met a mum that doesn't love a candle and this limited edition one by Diptyque is extra special. It exudes velvety notes of white musk and accents of mimosa, and it's absolutely to die for.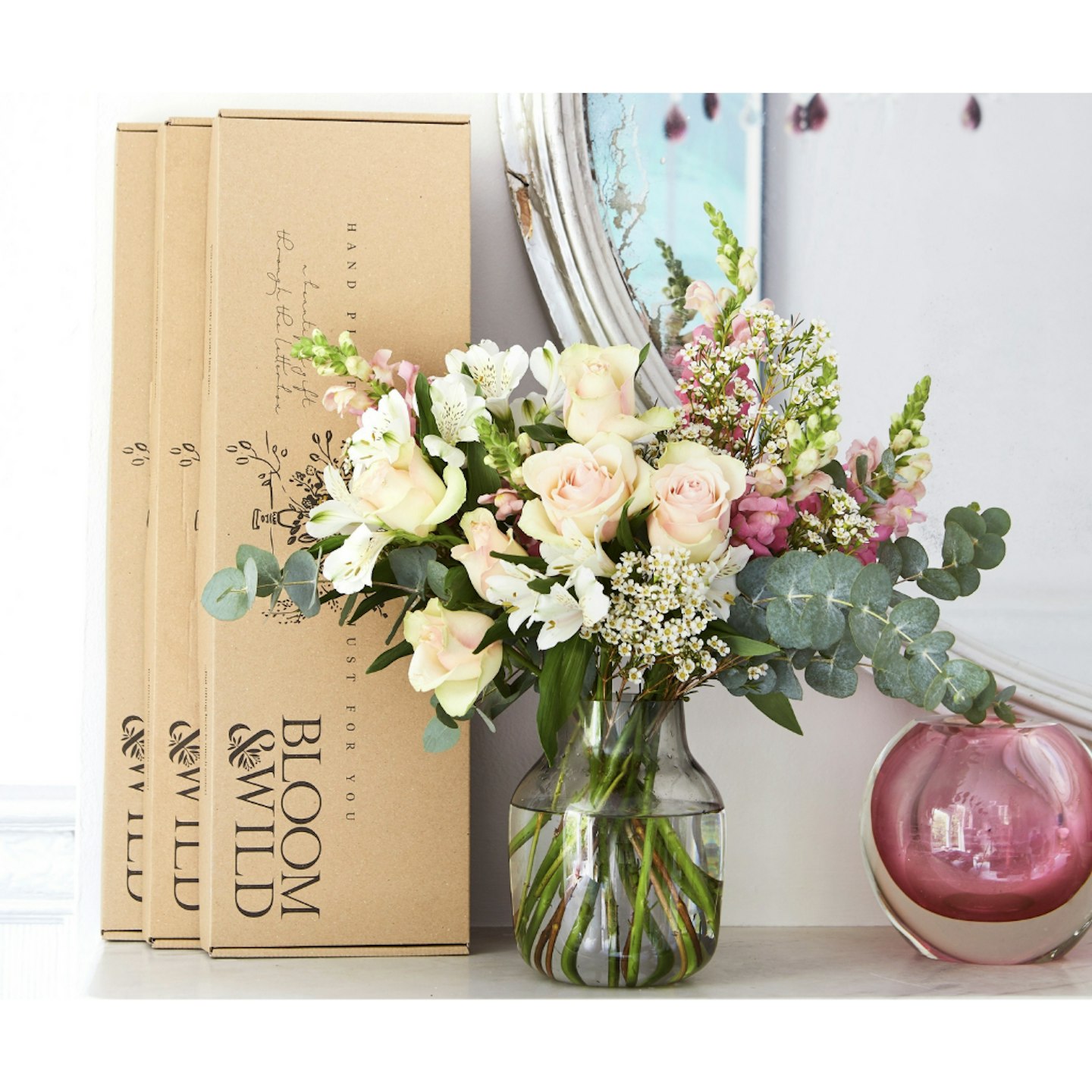 3 of 10
CREDIT: Bloom and Wild
Three Months of Flowers Subscription
Best for the mother in law with the beautiful homeThis may be a generalisation, but we're fairly certain most women love flowers. When their SO buys them, when they pick them up as a treat at the supermarket AND, of course, when their son/daughter in law gifts them for Christmas. Bloom and Wild put together bouquets that honestly last forever. Not to mention you don't need to be home to receive them - they're letterbox friendly.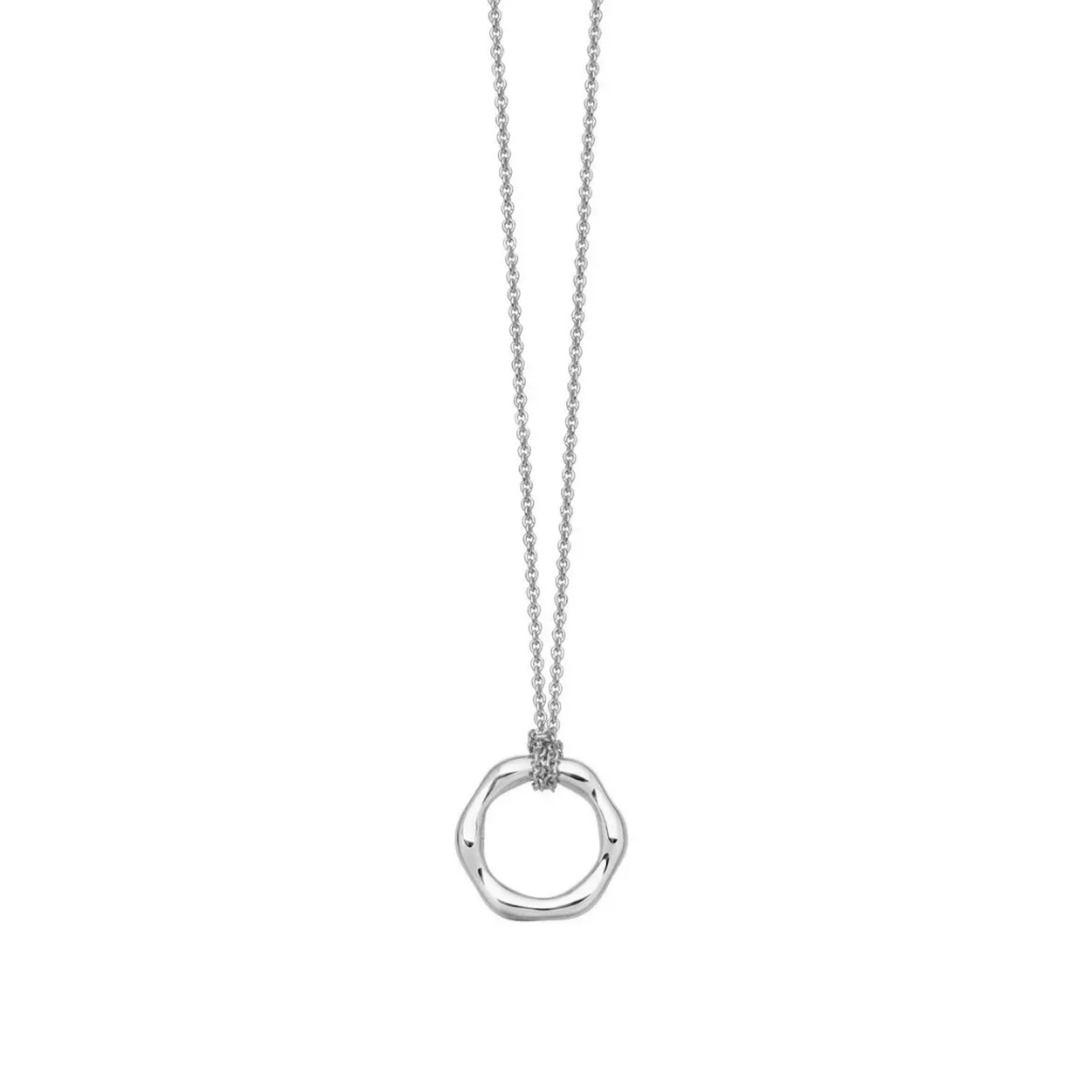 4 of 10
CREDIT: Missoma
Silver Mini Molten Necklace
Best for the glam mother in lawIt can be tricky to know what your MIL's style is when it comes to jewellery. But, with this simple pendant necklace, you can't really go wrong. It's classy, it's inoffensive and it can be easily layered up for more of a flash look. Plus, we just can't get enough of Missoma, tbh.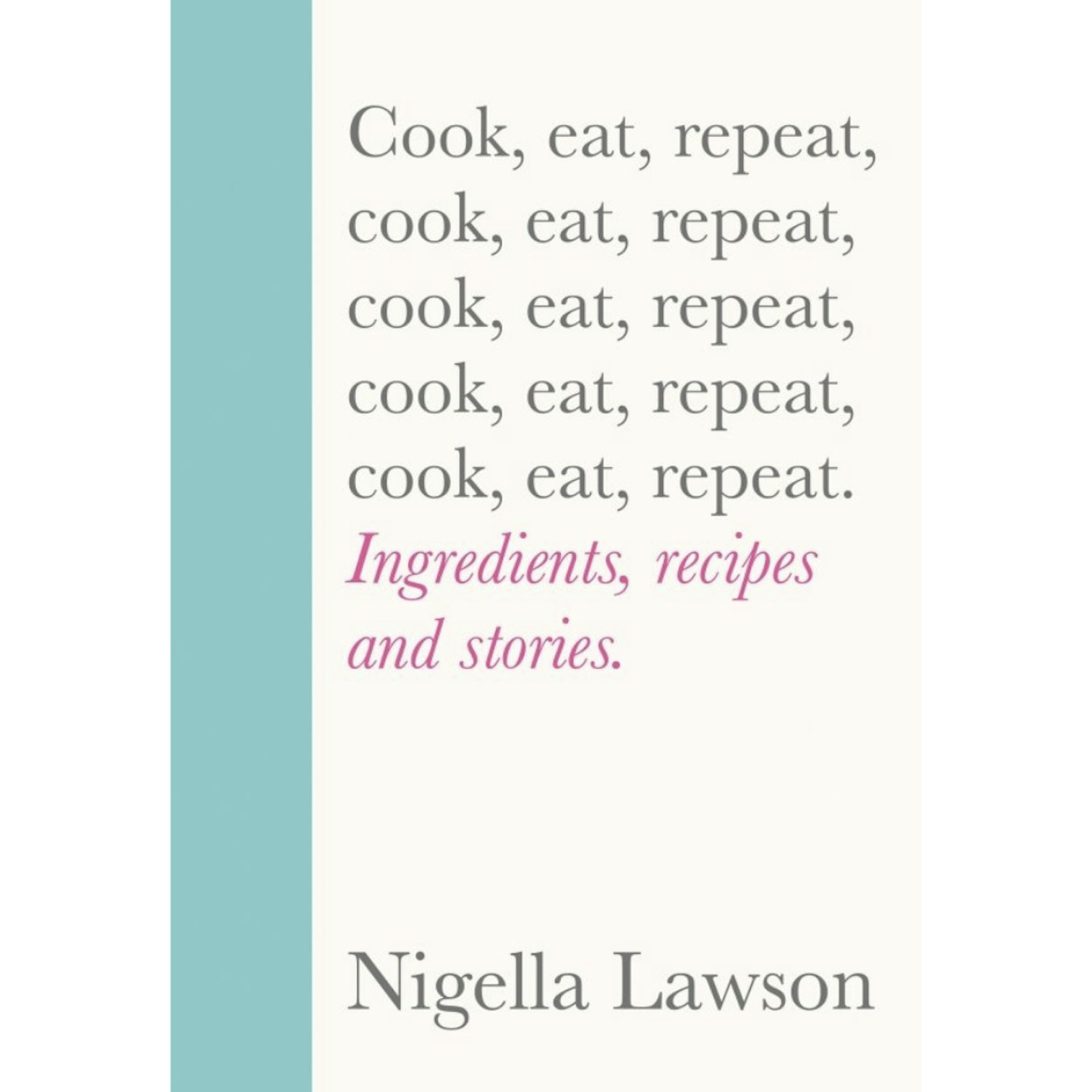 5 of 10
CREDIT: Amazon
Cook, Eat, Repeat: Ingredients, Recipes and Stories
Best for the home cook mother in lawNigella Lawson. Need we say more? No, but seriously, we've been coveting Nigella since the days of How To Be A Domestic Goddess. If this is anything as excellent as her latest offering - Simply Cook - then we're keen. From one pot chicken to lamb shank noodles, cooking with Nigella is diverse and yet simple. It's the perfect lockdown companion.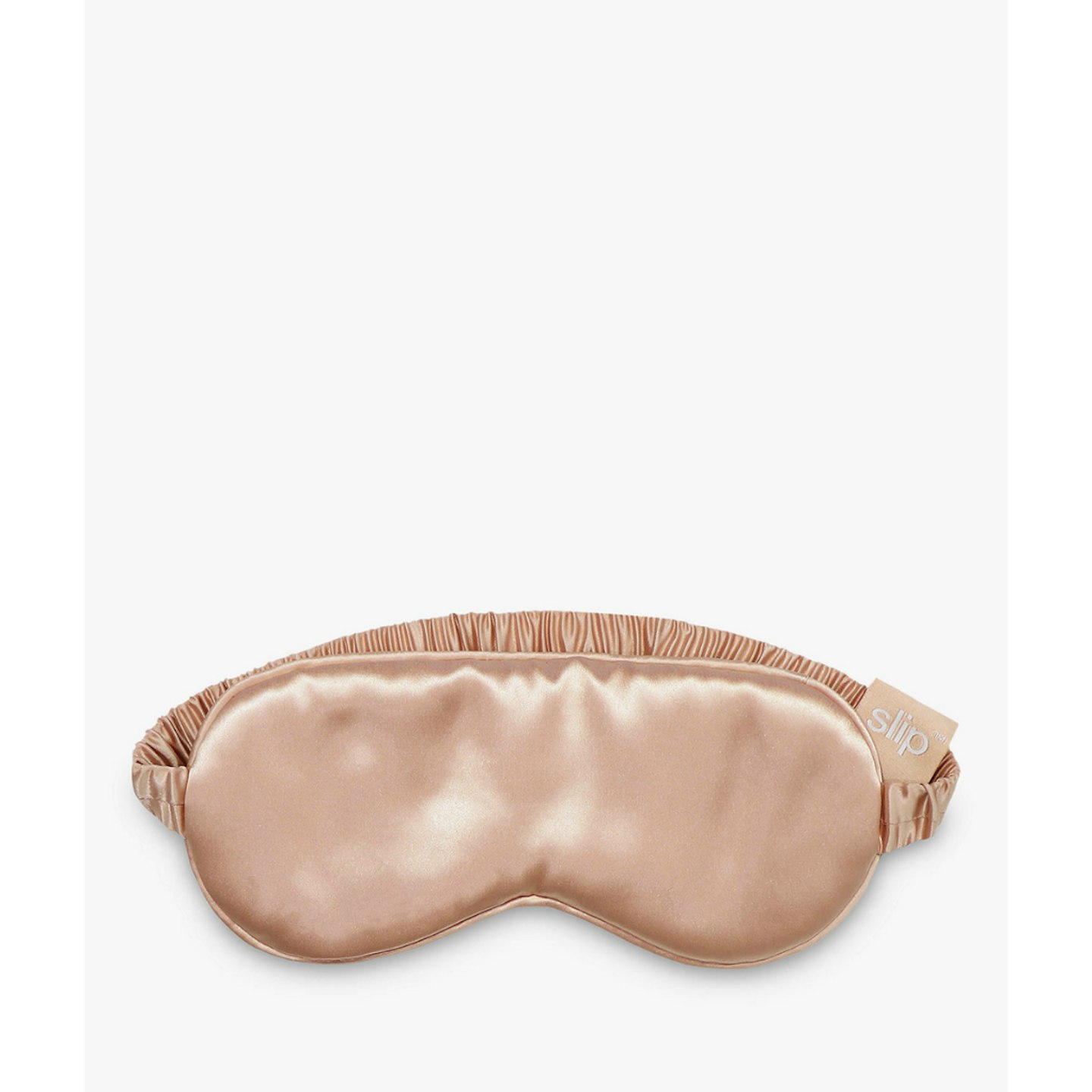 6 of 10
CREDIT: John Lewis
Slip® Silk Sleep Mask, Rose Gold
Best for the sleep deprived mother in lawIf your significant other has a significantly younger sibling (hello, screaming-through-the-night babies), then this is definitely worth a look for your MIL. Give her the gift of a sound night's sleep this Christmas with a luxurious silk mask. Her body and skin will rejoice.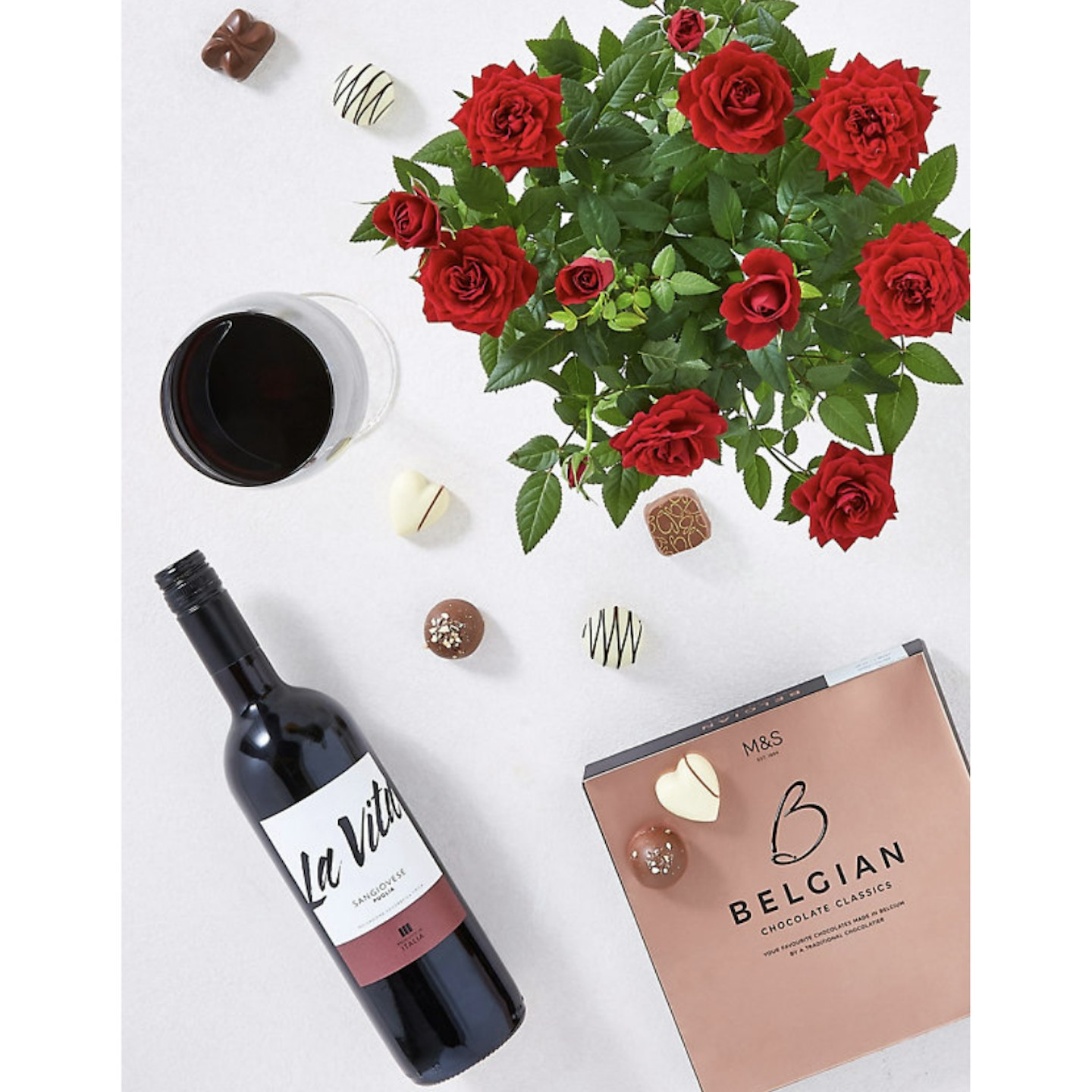 7 of 10
CREDIT: M&S
Rose Plant with Red Wine & Chocolates Gift
Best for the 'needs some TLC' mother in lawAhh, we just love M&S. Wine, chocs and roses? Dreamy. This is a great shout if you're completely stumped because, chances are, your MIL is bound to like at least one of these treats. Plus, it comes in either red or white wine versions, so you can tailor it to your MIL specifically.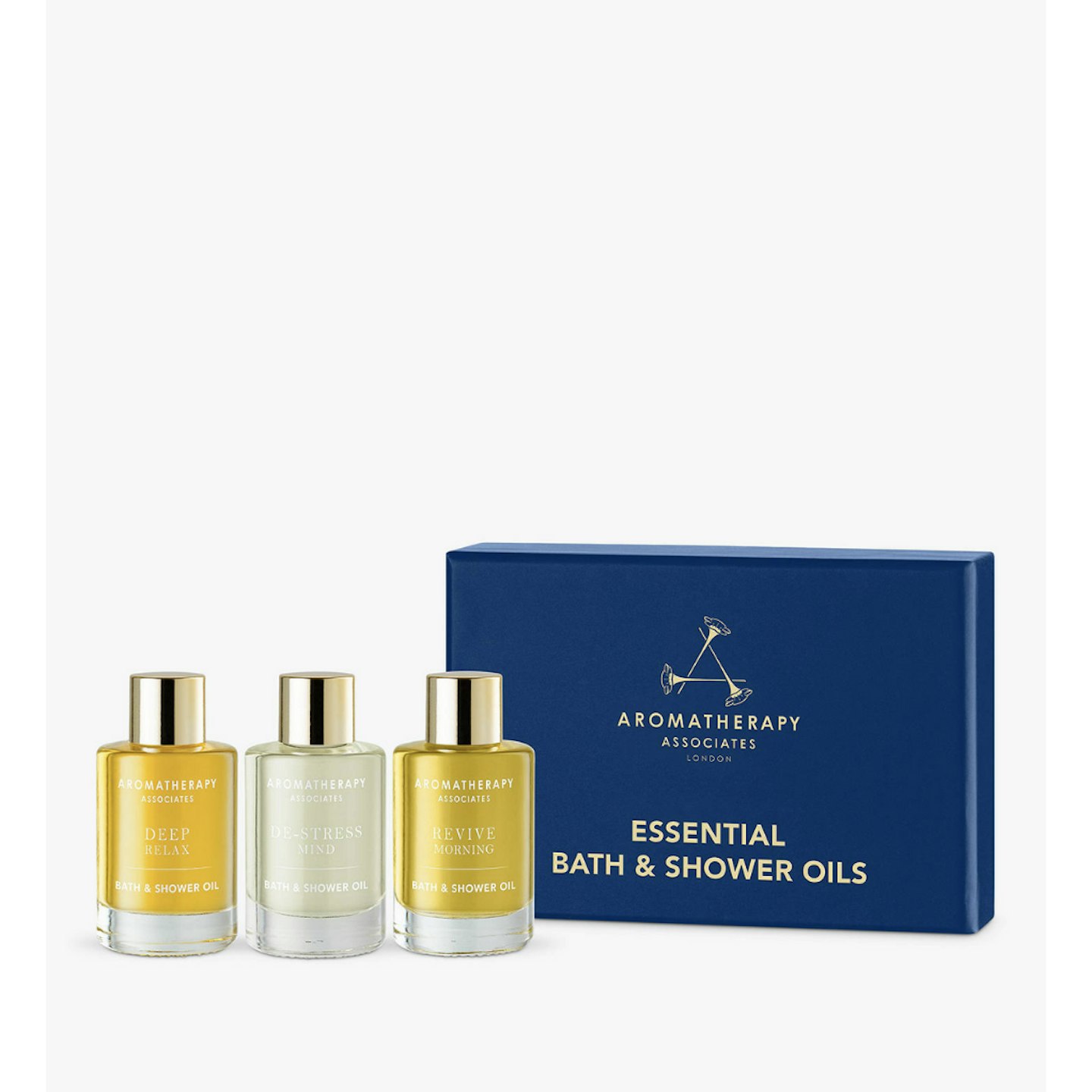 8 of 10
CREDIT: John Lewis
Aromatherapy Associates Bath & Shower Oil Gift Set
Best for the spa loving mother in lawThis is the perfect gift to recreate the spa at home. Essential oils and a hot bubbly bath? Decadence encapsulated. Top it off with a glass of champers and your MIL will feel like a Real Housewife of Cheshire.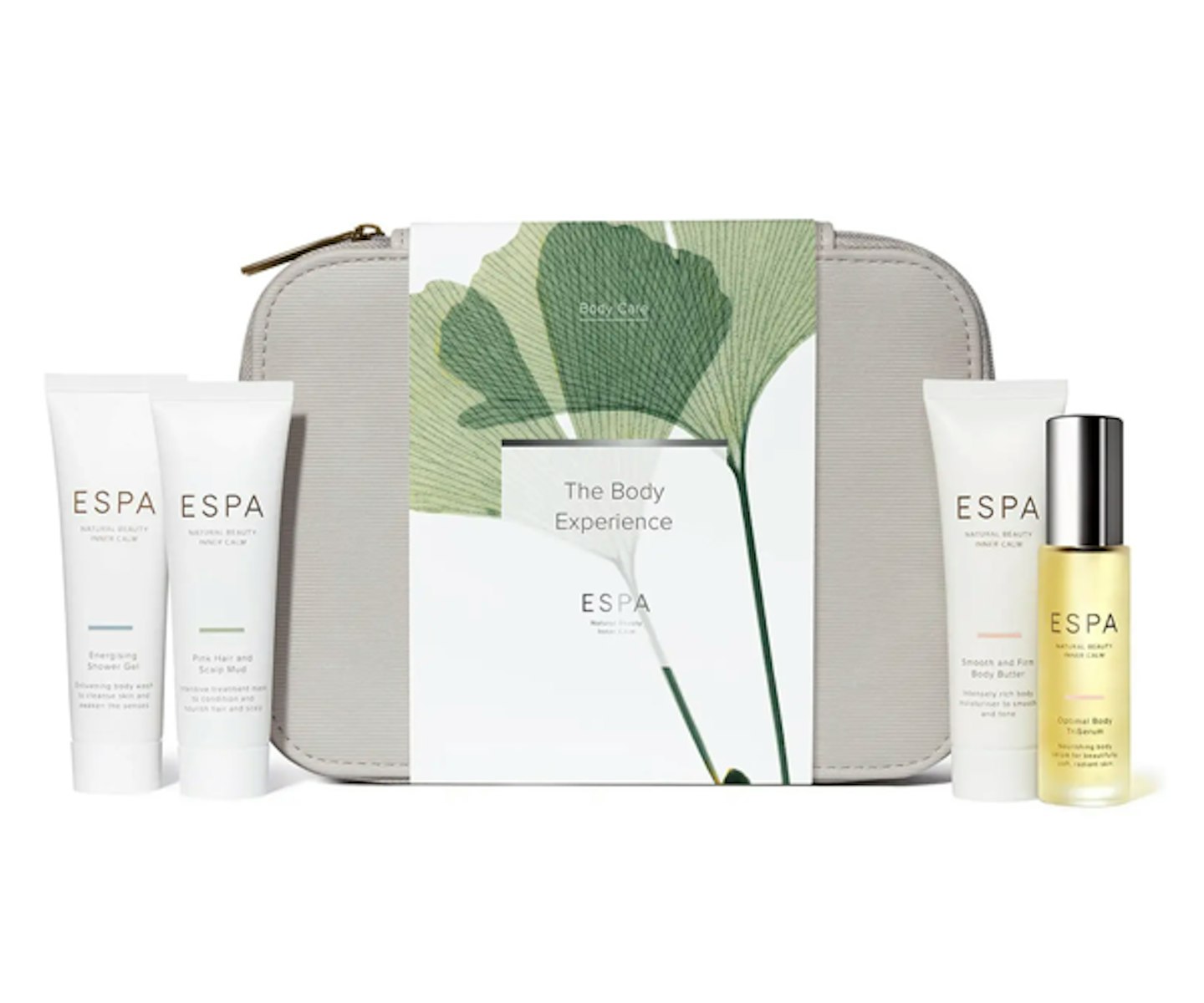 9 of 10
ESPA The Body Experience
Best for the 'pamper fiend' mother in lawGive your MIL the ultimate spa experience with this kit from ESPA. It comes with luxurious shower gel, body oil, body butter and hair and scalp mud.
10 of 10
John Lewis & Partners Cross Faux Fur Slider Slippers, Grey
Best for the 'loungewear queen' mother in lawWhy not make the most of the cosy home days and give your MIL the gift of warm tootsies. The faux fur is a literal hug for your feet.
What to buy your other half's dad for Christmas:
The best gifts for your other half's dad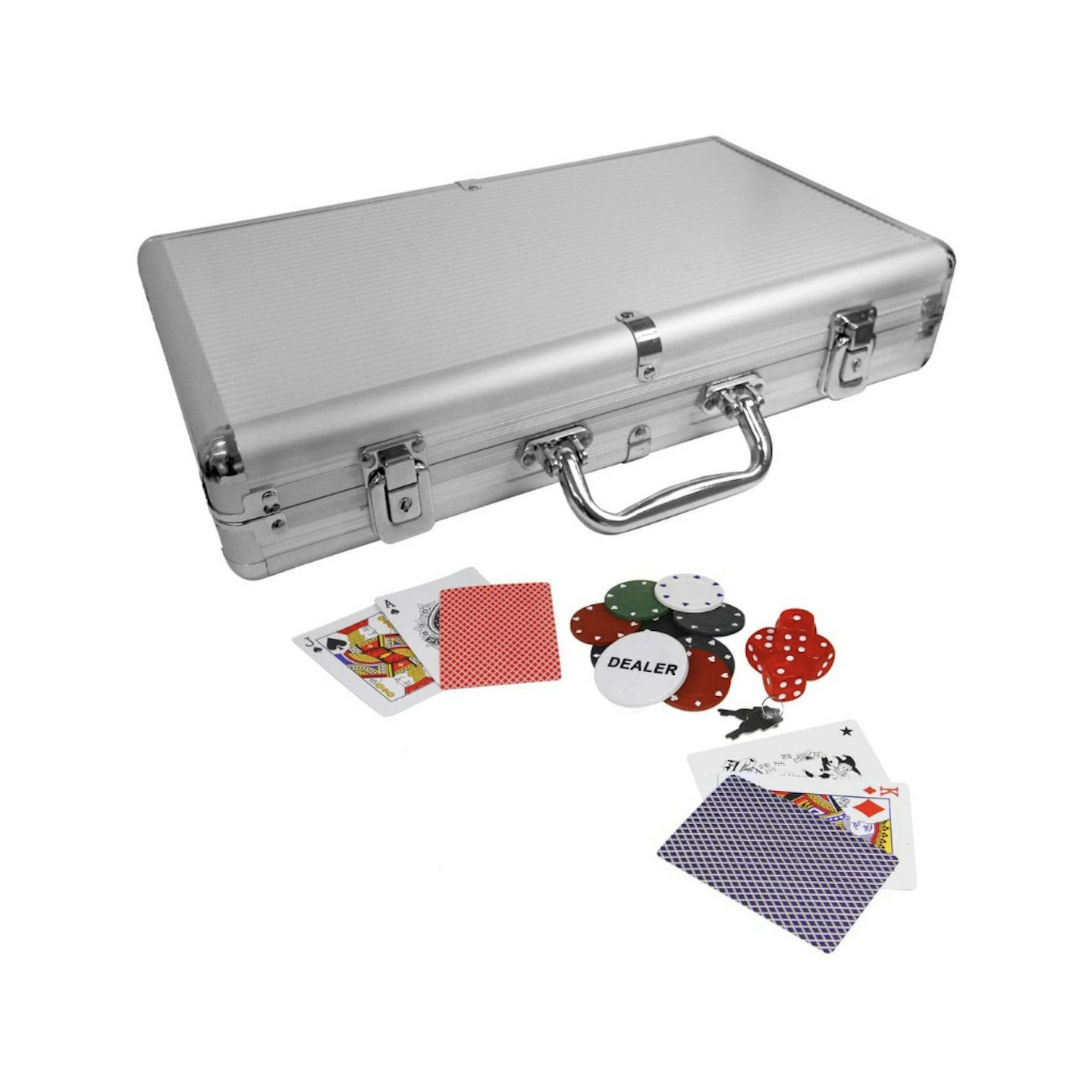 1 of 9
CREDIT: Amazon
Eaxus Elegant Poker Set in Aluminium Case
Best for the 'game night' father in lawA great gift for the FIL and one that the whole family can get involved with, too. It's got 300 chips to allow for lots of players, plus, the aluminium case means that, at the end of the night, every single chip can be neatly tidied away.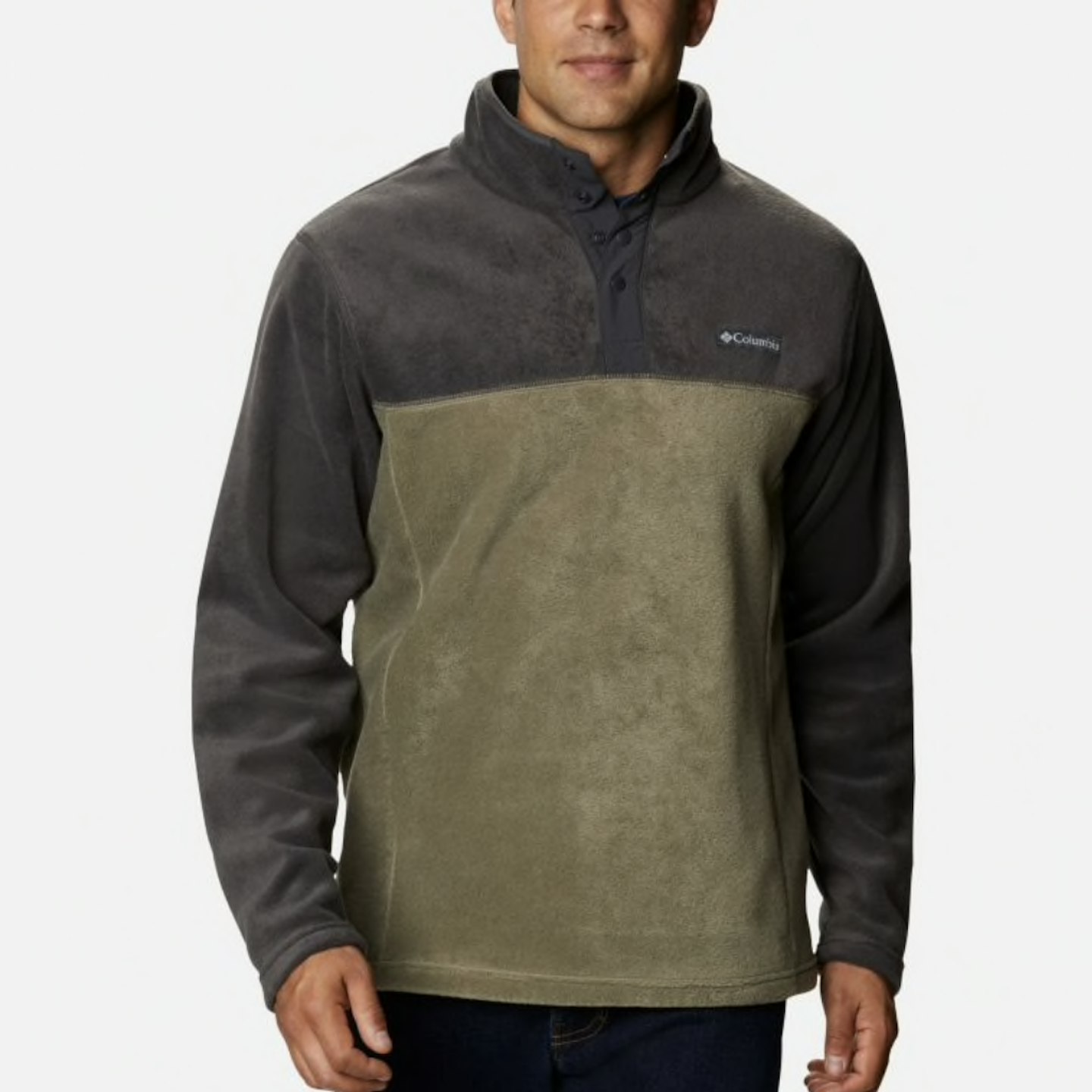 2 of 9
CREDIT: Columbia
Columbia Steens Mountain Snap Button Fleece in Green
Best for the 'let's go on a walk' father in lawSo long as you know his size, this is a perfect gift for your other half's dad. It's cosy, for those incoming winter chills, and it's fashionable, too.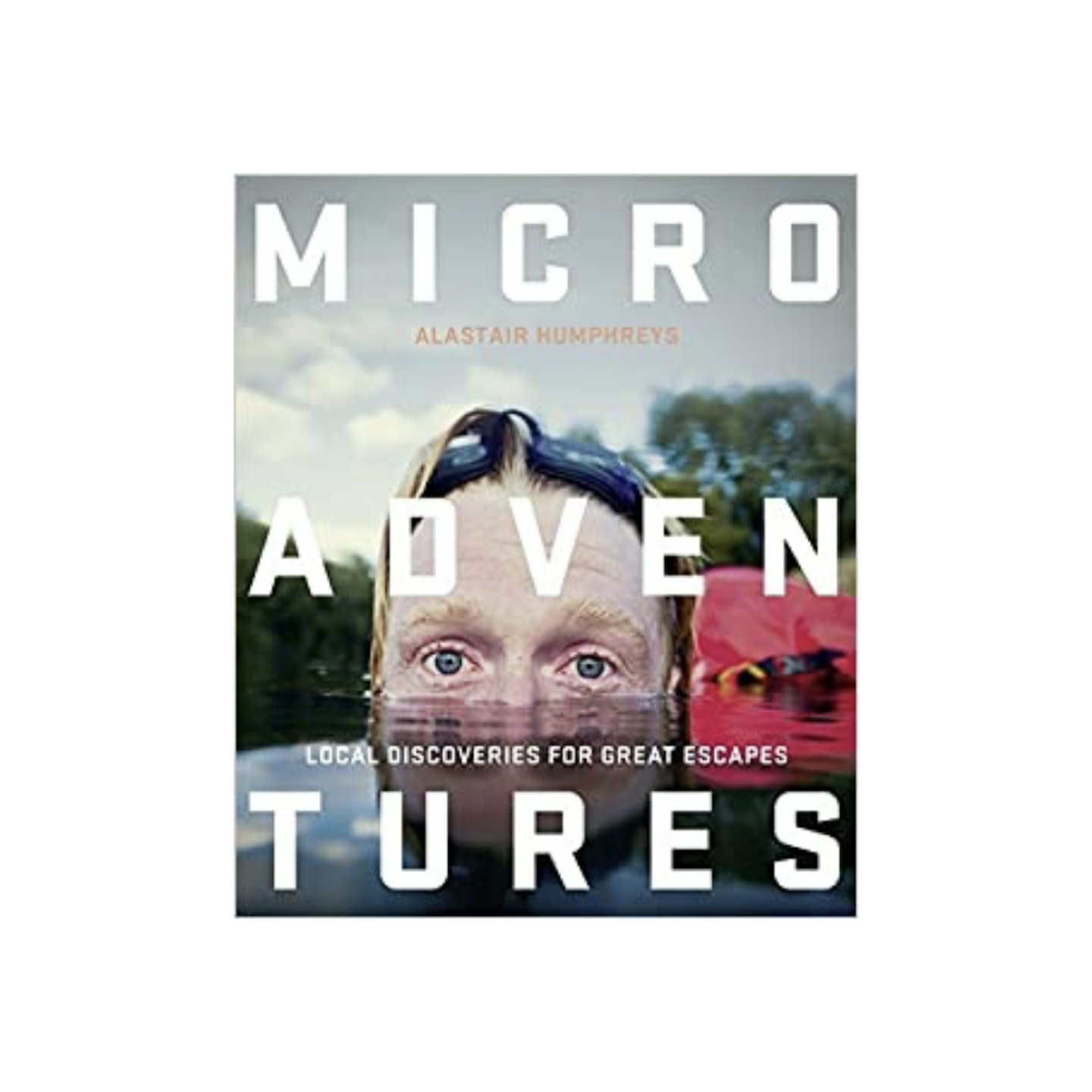 3 of 9
CREDIT: Amazon
Microadventures: Local Discoveries for Great Escapes
Best for the outdoorsy father in lawAnother good bet buy for father in laws. Micro Adventures is author Alistair Humphreys' nod to getting out of the house when you can't afford/don't have the time to book a big trip abroad. From walking a part of your local railway line (not on the actual line, obvs) to camping out for the summer solstice, this is an ideal answer to retirement (or soon to be retirement) boredom.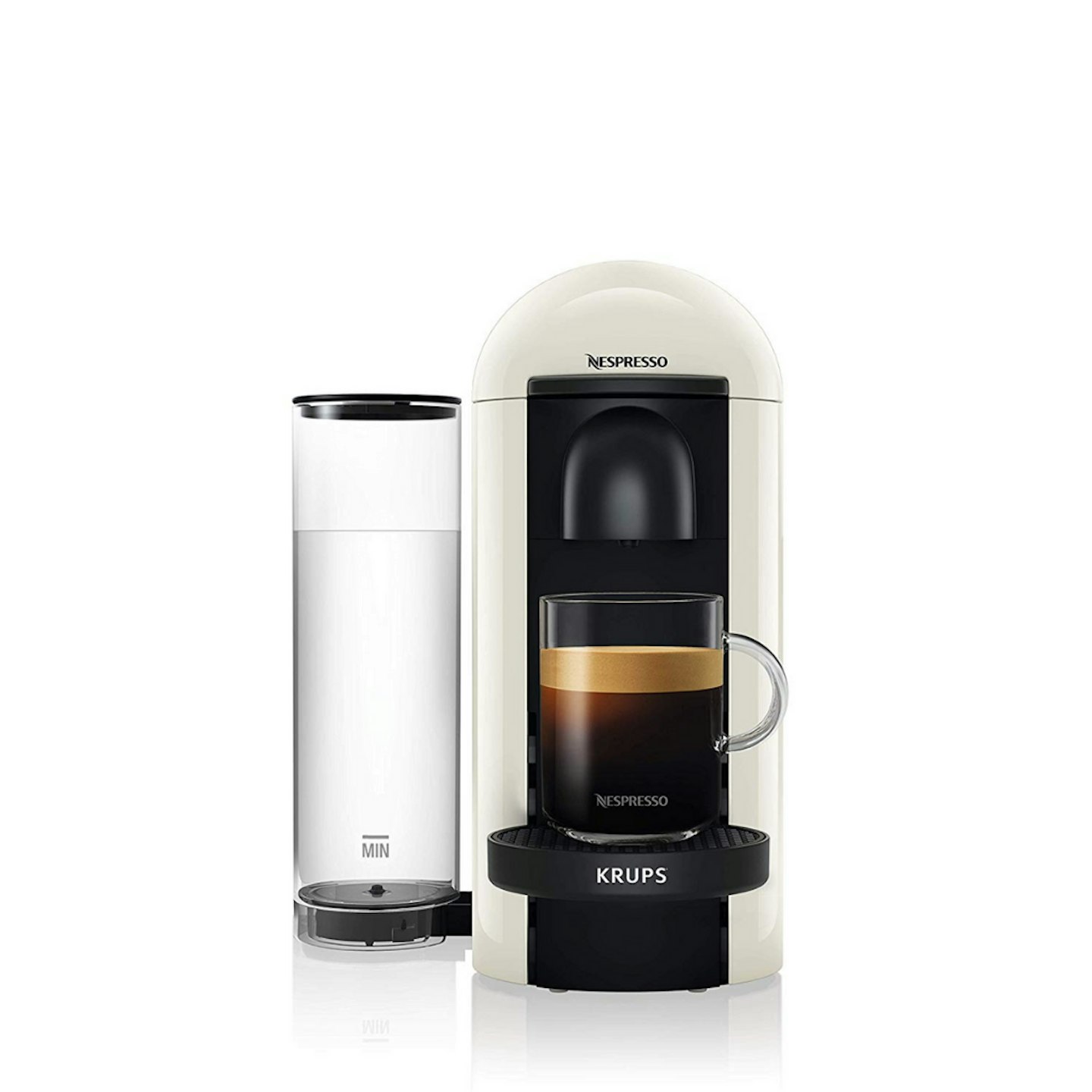 4 of 9
CREDIT: Amazon
Nespresso Vertuo Next 11711 Coffee Machine with Milk Frother
Best for the 'caffeine addict' father in lawA bit more upmarket, this pod machine is a great shout for dads working at home this year.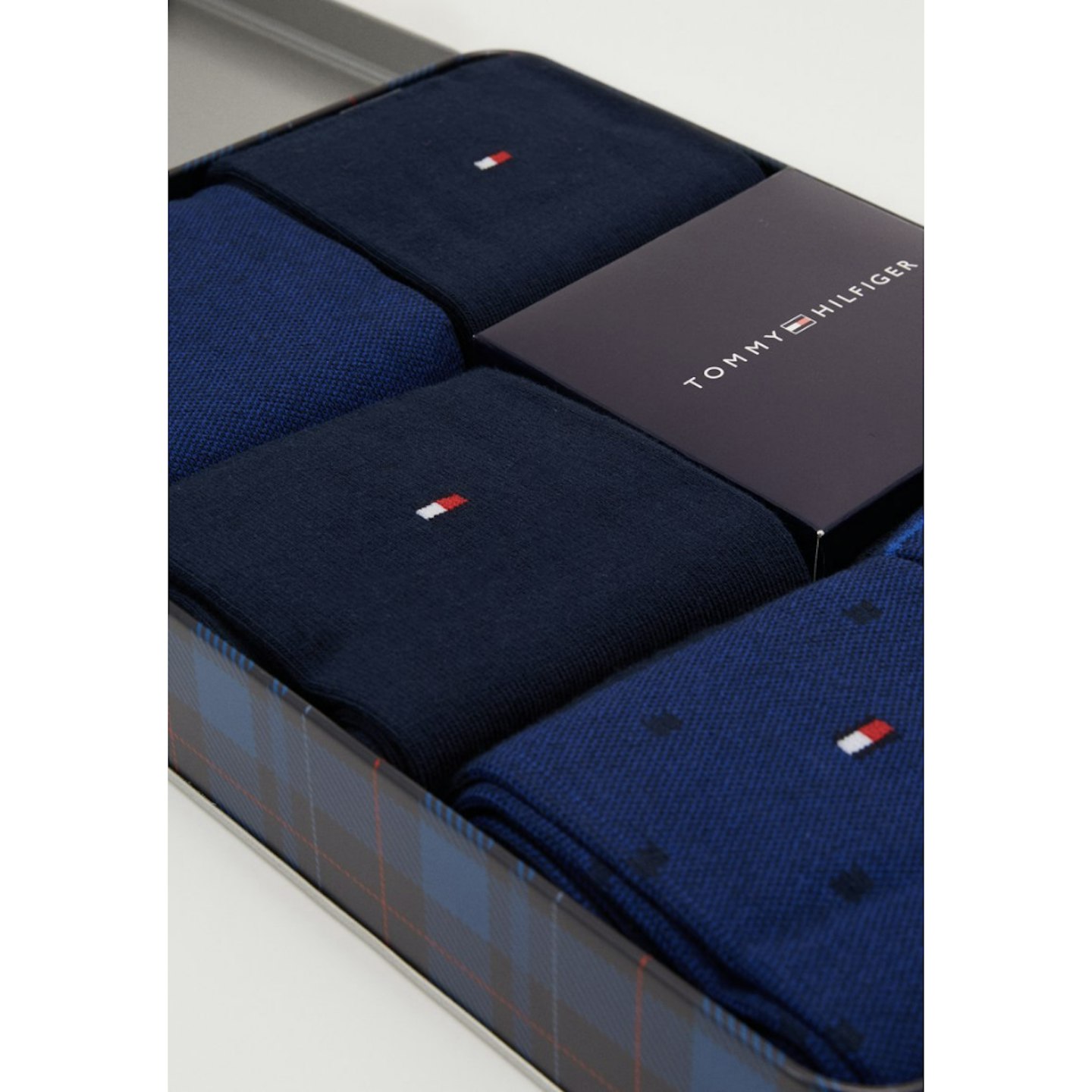 5 of 9
CREDIT: Tommy Hilfiger
Tommy Hilfiger 5 Pack Birdeye Sock Gift Box in Navy Multi
Best for the 'I don't want to put the heating on' father in lawAs you get older, socks become more and more appealing as a Christmas gift and, well, these ones from Tommy Hilfiger are the crème de la crème of the sock world. Nice little gift box, embroidered logo - go on, then.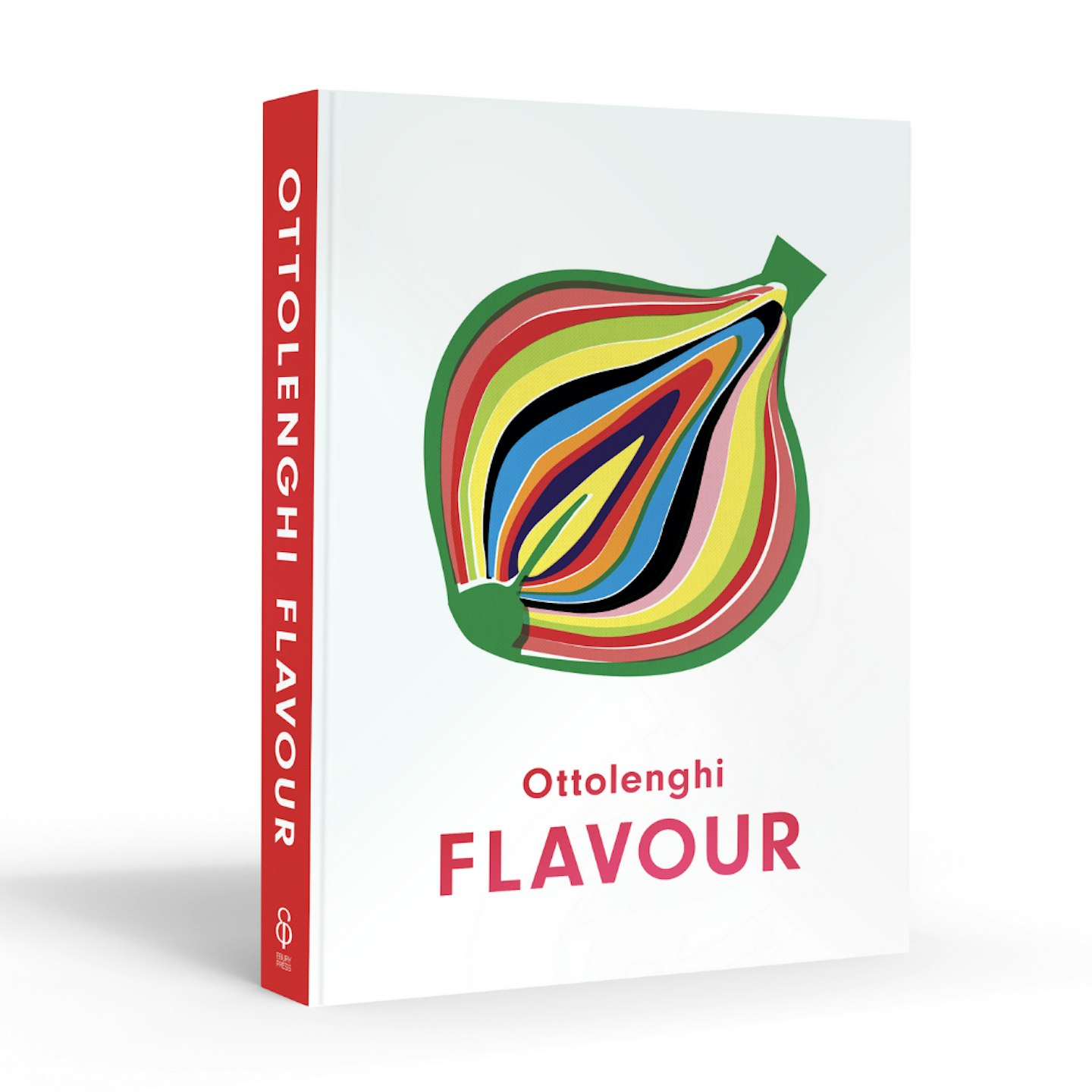 6 of 9
CREDIT: Amazon
Ottolenghi FLAVOUR Hardcover
Best for the 'chef-y' father in lawIf you loved 'Simple', you and the FIL will love this new offering from Ottelenghi. From Portobello mushroom steaks to Middle-Eastern Labneh, this is the book for experimental chefs.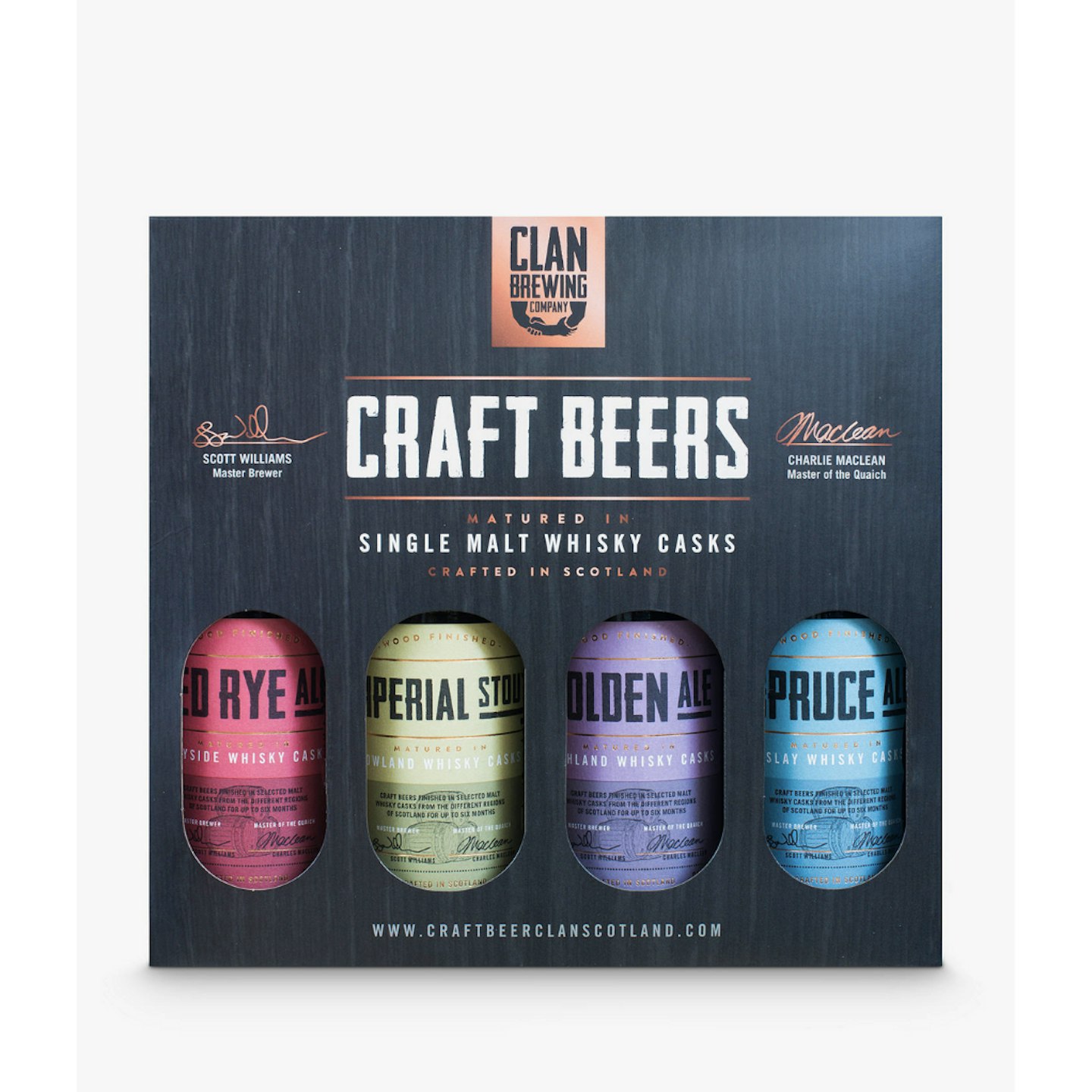 7 of 9
Clan Brewing Company Craft Beers
Best for the boozy father in lawIf you're in absolute turmoil about what to get the FIL, we reckon this is your safest bet. Chances are, unless your other half's dad doesn't drink, this will go down well in the in-laws' household. Generally, dads love a beer by the BBQ, with the footie and, of course, at Christmastime.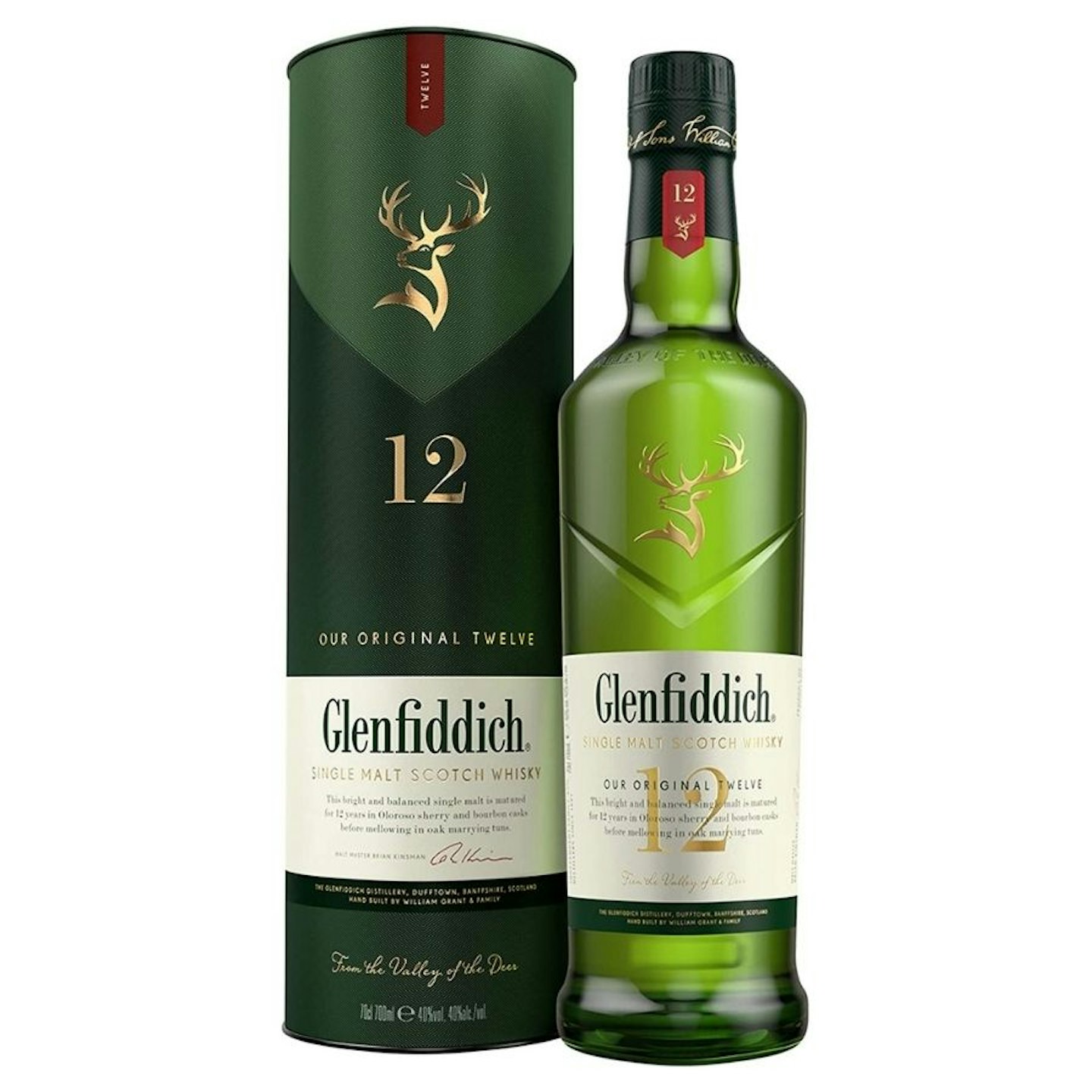 8 of 9
Glenfiddich 12 Year Old Whisky 70 cl
Is there anything more dad-like than a 12-year-old whisky? This dad-approved, best-selling single malt Scotch whisky will basically guarantee you a spot in the next family Christmas photo.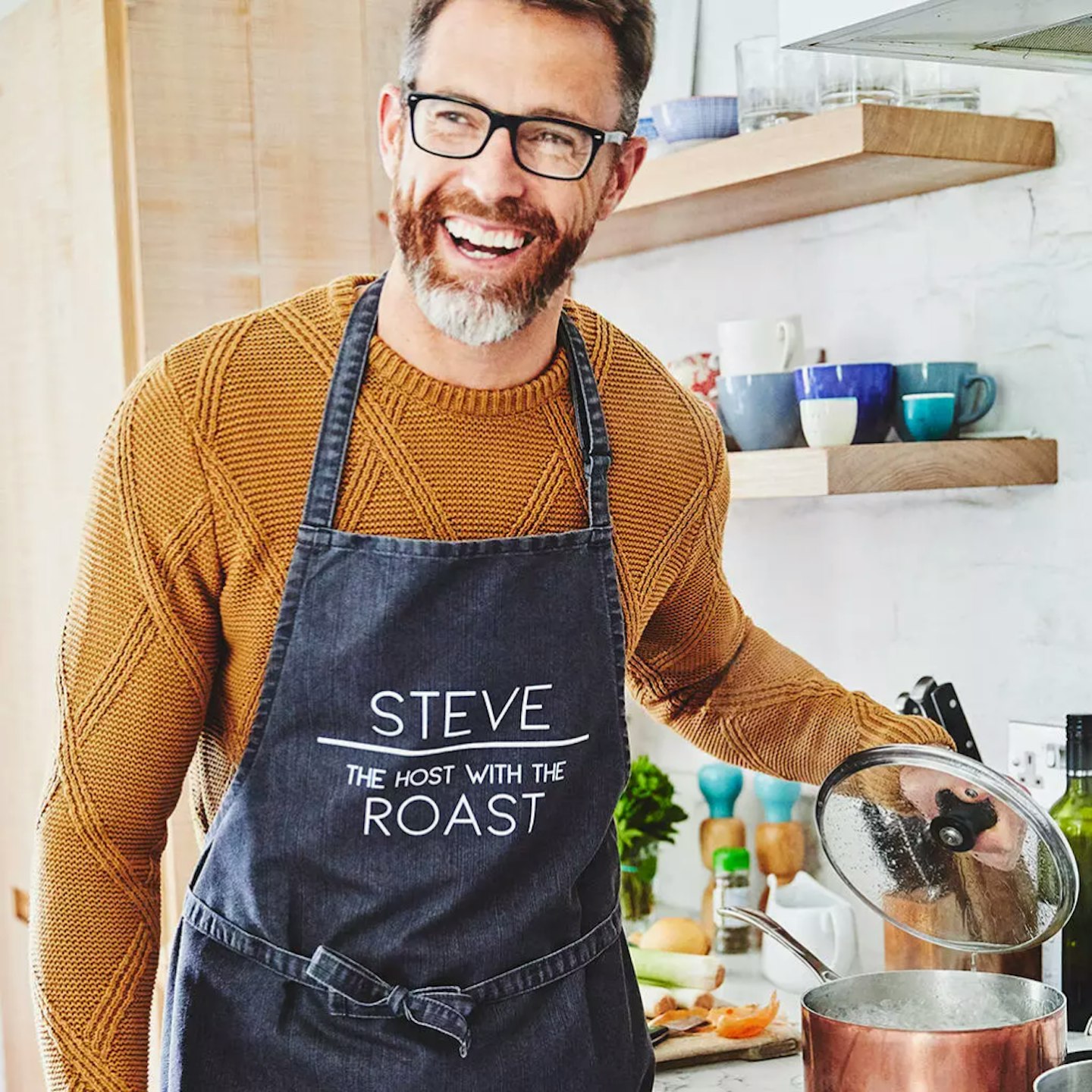 9 of 9
CREDIT: Not On The High Street
Personalised Men's Slogan Apron
Best for the 'grill master' father in lawIf your FIL is anything like Gavin and Stacey's Mick Shipman with his Nigella Lawson turkey, then this is the gift for them. For a thoughtful extra touch, personalise your FIL's apron with an inside joke or a family nickname - they're bound to appreciate the extra effort.
What to buy your other half's sister for Christmas:
The best gifts for your other half's sister
1 of 10
CREDIT: Look Fantastic
Illamasqua Beyond Artistry Palette
Best for the glam sister in lawThis eyeshadow palette from Illamasqua is just Christmas wrapped up and we love it. There's some glitter, some festive shades, and some real pops of colour to have fun with. It'd be a great gift for a time-earned make-up guru and, with some neutral shades, too, someone just getting into make-up could easily try their hand at this palette. An all round good shout, we say.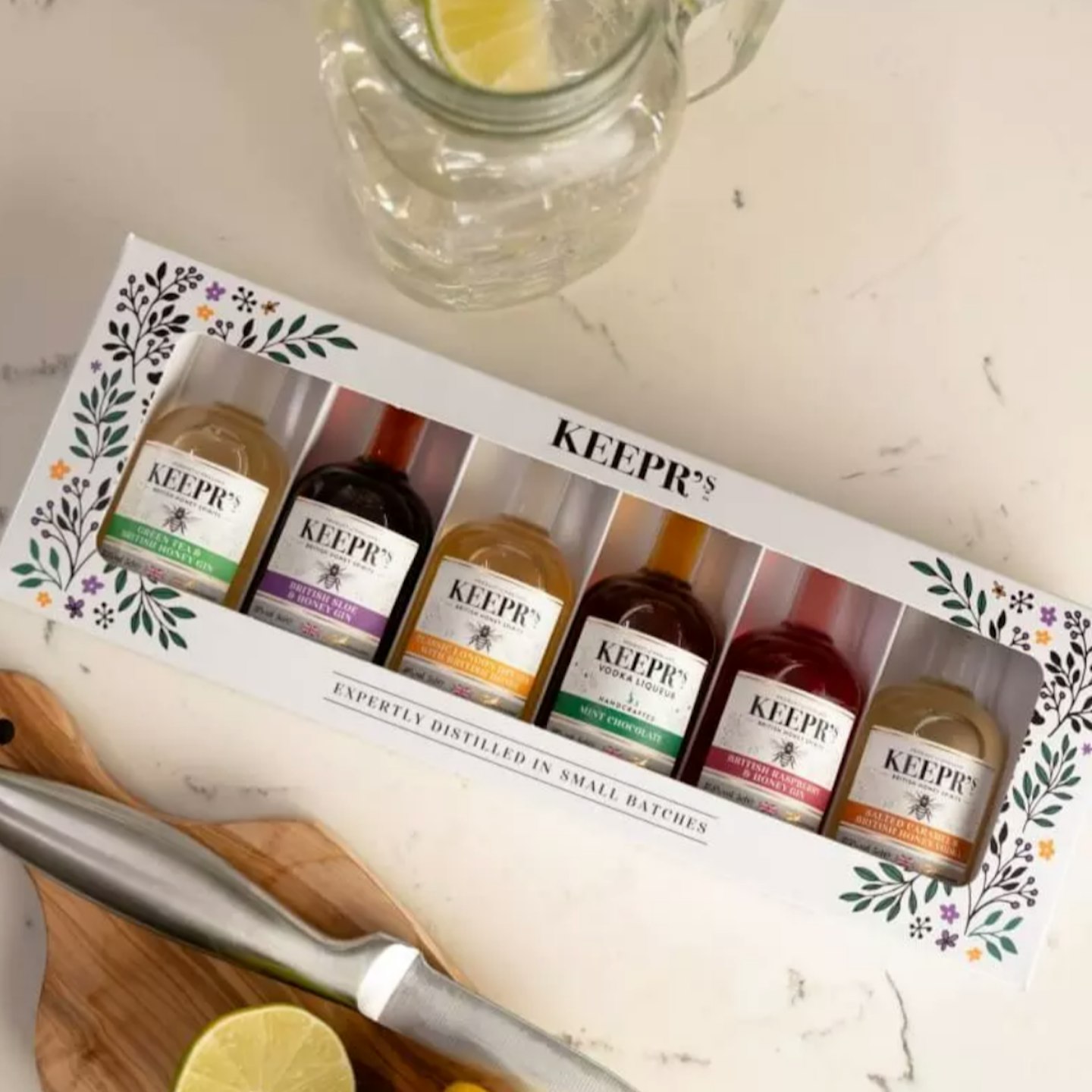 2 of 10
CREDIT: Prezzybox
Keepr's Honey Gin Taster Gift Box
**Best for the boozy sister in law (over 18s only)**From mint chocolate to salted caramel, these delicious gin and vodka flavours are perfect for a Christmas night cap. They're good for both the seasoned gin connoisseur and someone just starting out and, with six different flavours to try, you certainly won't tire of the taste.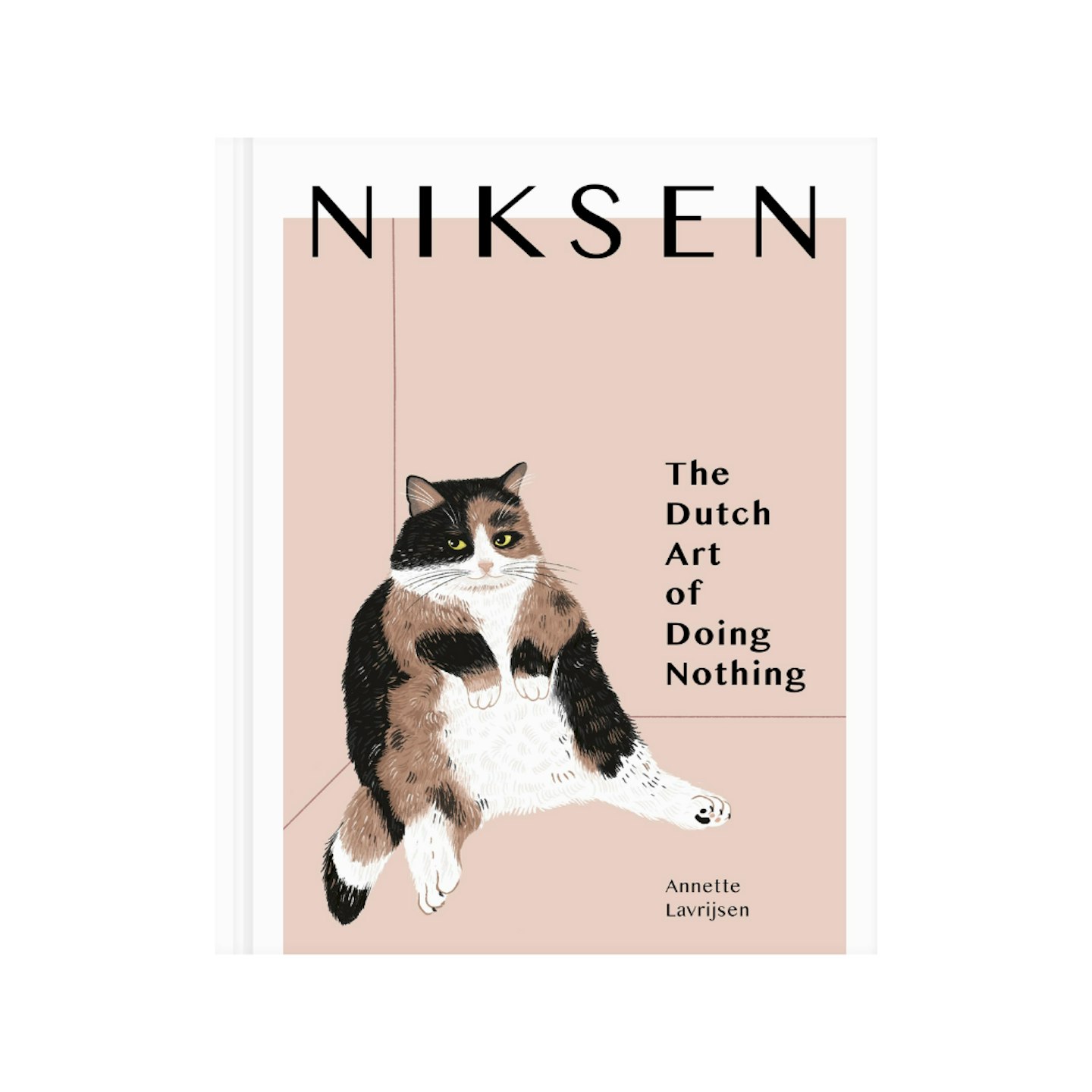 3 of 10
CREDIT: Amazon
Niksen: The Dutch Art of Doing Nothing
Best for the stressed sister in lawThis guide on how to practice the art of doing nothing is the perfect gift if your other half's sister is a bit stressed out or overwhelmed. It's an easy how-to to help you take some much needed you time and, with seven different categorised chapters, it'll teach you step-by-step how to practice doing nothing in different ways. Sound intrigued? Give your SIL the gift of nothing this Christmas (kindof).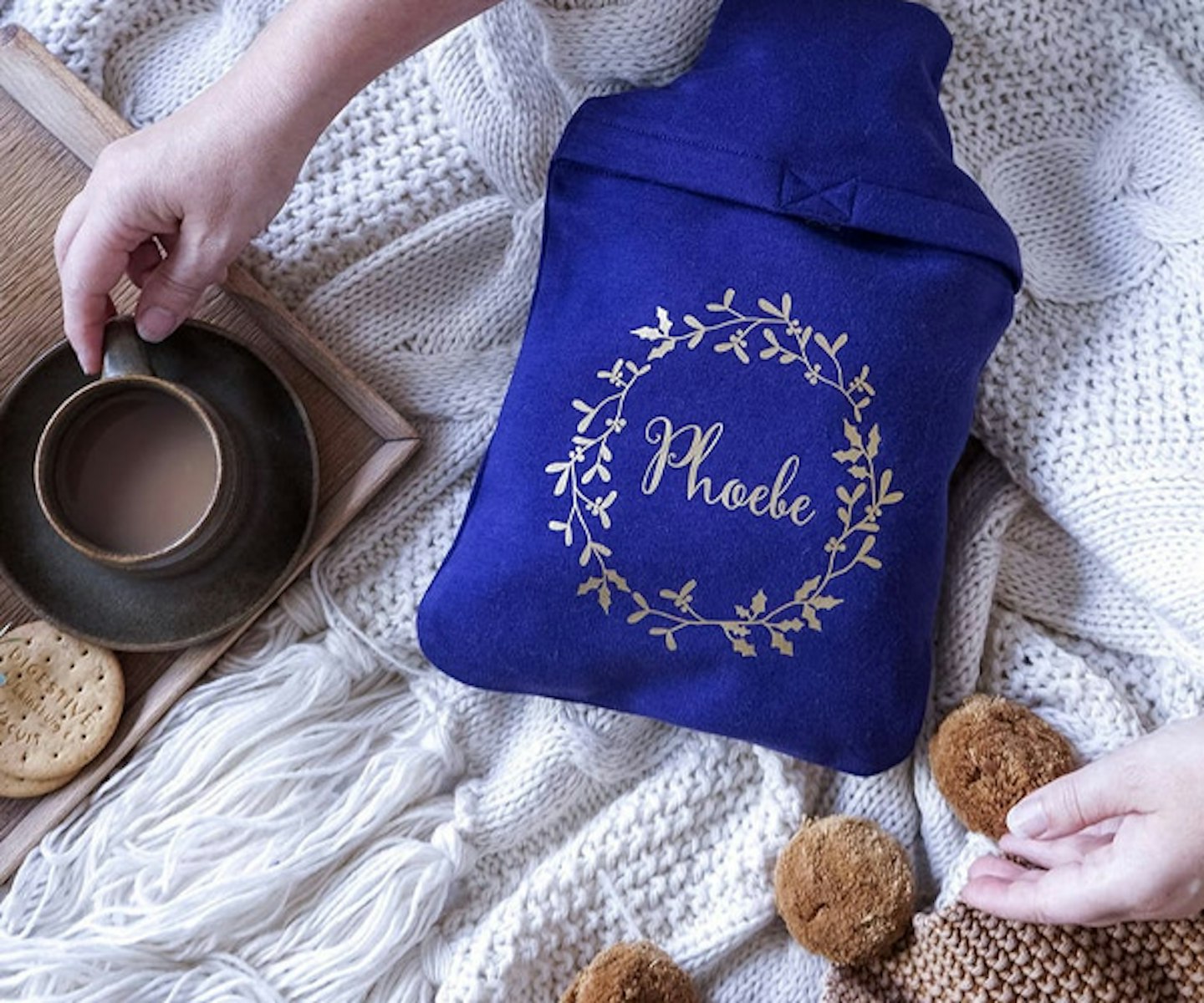 4 of 10
Personalised Hot Water Bottle Cover
**Best for the 'always cold' sister in law.'**If your sister in law is always freezing, she will appreciate the sentiment of her own personalized hot water bottle. We love the colour, design and font of this one. So practical, so classy.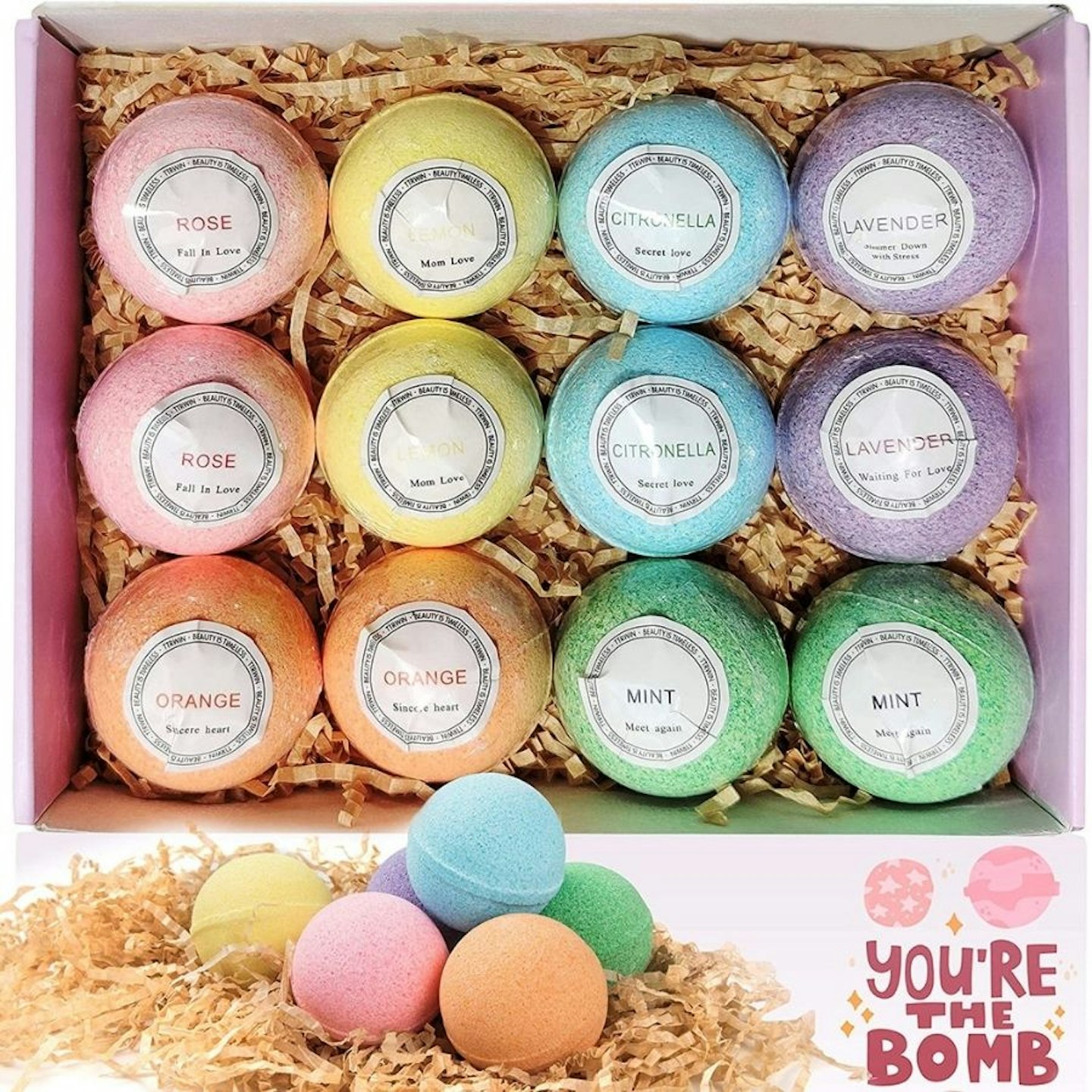 5 of 10
Bath Bombs Gift Set
Best for the self-care queen sister in lawIf there's a gal on this planet that doesn't enjoy a relaxing bath - then we haven't met her yet. This beaut set of 12 essential oil bath bombs is ideal for relaxing and revitalizing after any long day, and they smell absolutely delish.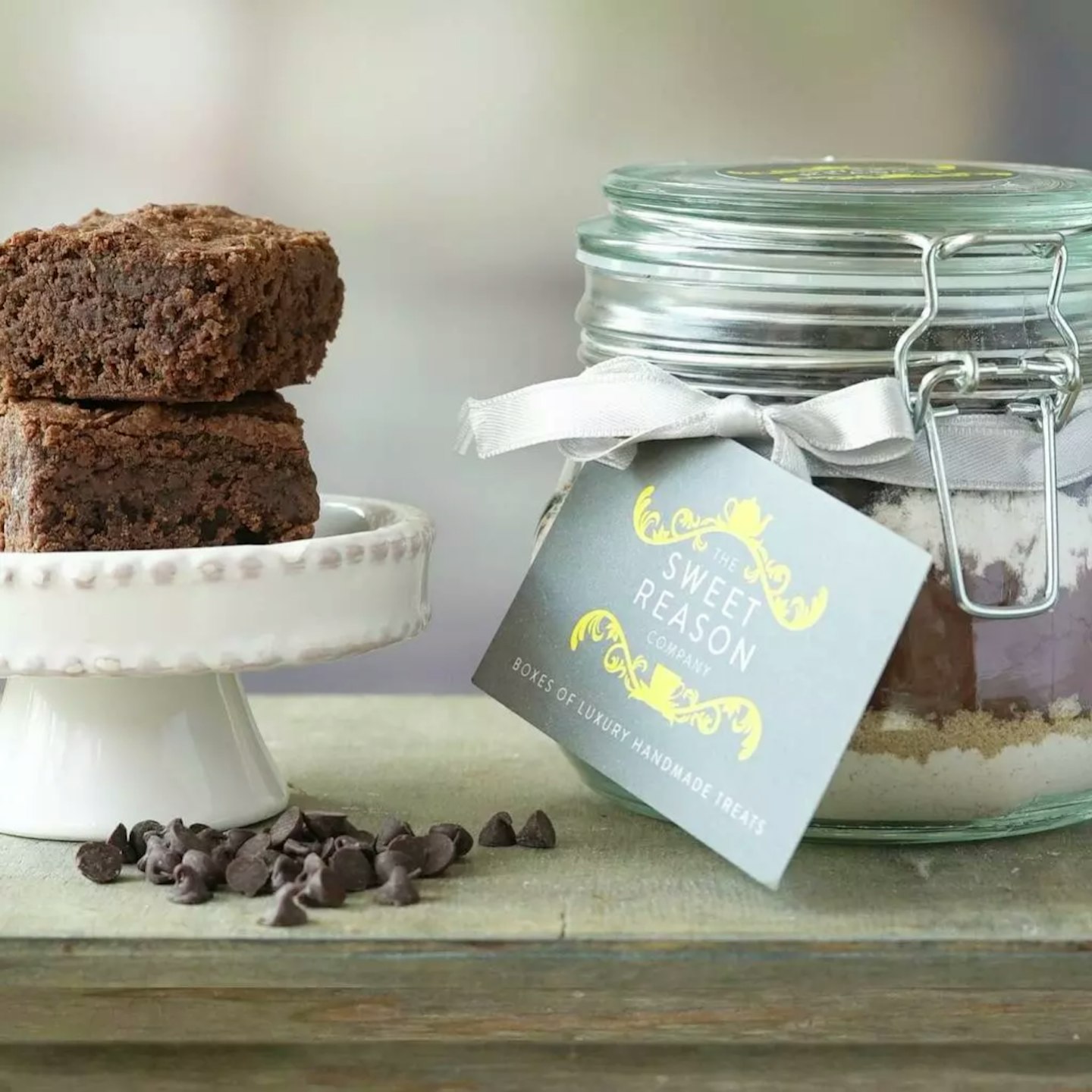 6 of 10
CREDIT: Not On The High Street
Small Brownie Mix Jar
Best for the 'sweet tooth' sister in lawThis is a good option for sisters young and old and, yaknow, who doesn't like a good brownie? It's super easy to follow the recipe because all the ingredients are weighed out and, hey, you're SIL will even get to upcycle the mason jar afterwards. It's a win, win.
7 of 10
CREDIT: ASOS
Napapijri Semiury 3 Bobble Beanie in Black
Best for the fashionable sister in lawThis hat from Napapijri is everywhere right now and you should definitely get your SIL on the bandwagon before they sell out. It's cosy, it's got an adorable little bobble and, being black, it'll go with pretty much everything.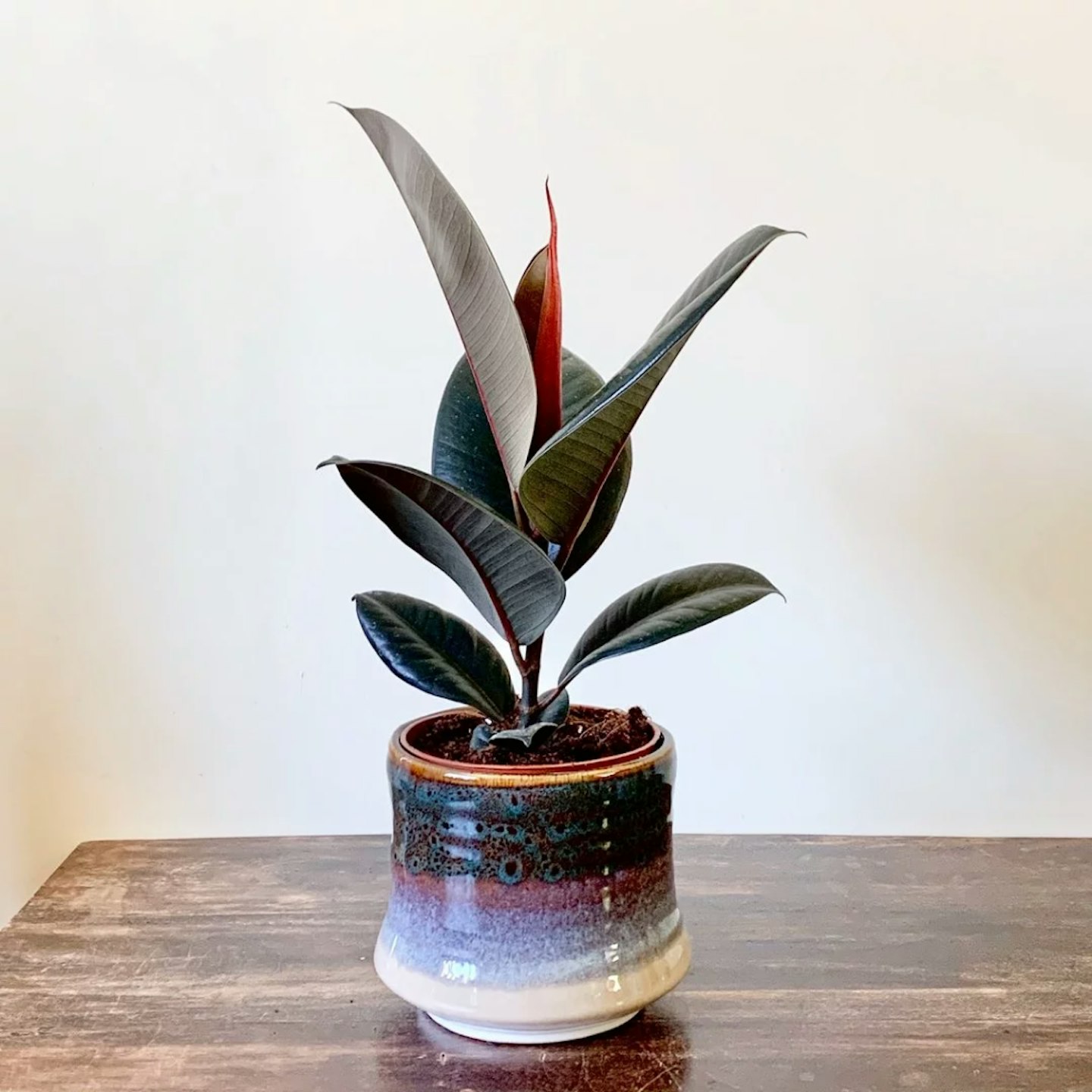 8 of 10
CREDIT: Plant pet
Plant Pets Original Subscription
Best for the 'plant mum' sister in lawThis subscription box is such an innovative idea from Plant Pet. You can get one potted plant (and the pots are cute AF) each month or, if you'd rather pick your own pots, you can get two 'naked' plants for the same price. We love it.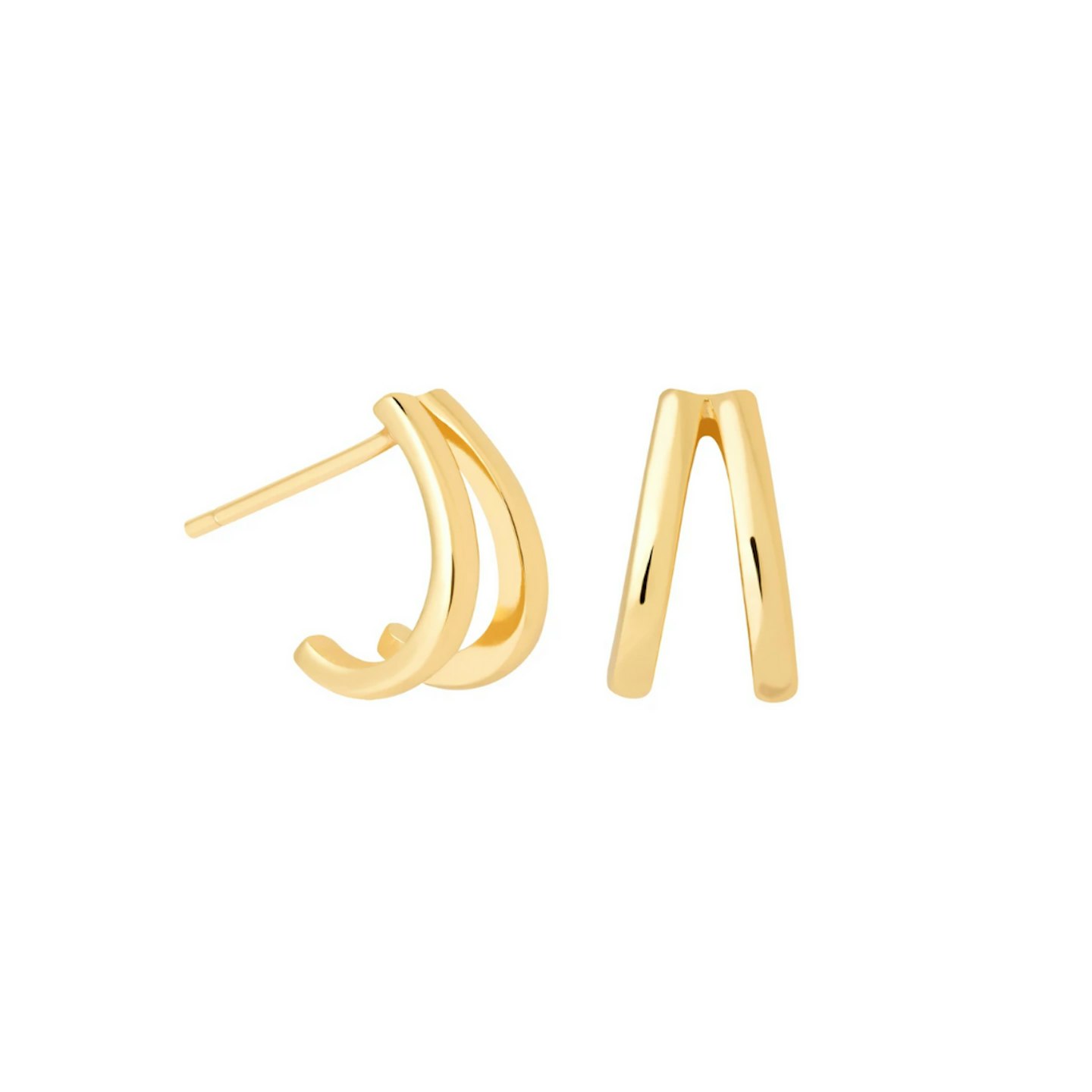 9 of 10
Double Bar Stud Earrings in Gold
Best for the minimalist chic sister in lawPicking jewellery for someone you're not all that familiar with can be tricky, and in those situations, Astrid and Miyu pieces are always a great shout. They have a huge selection and some real timeless classics, too. Snap these up quick before they sell out.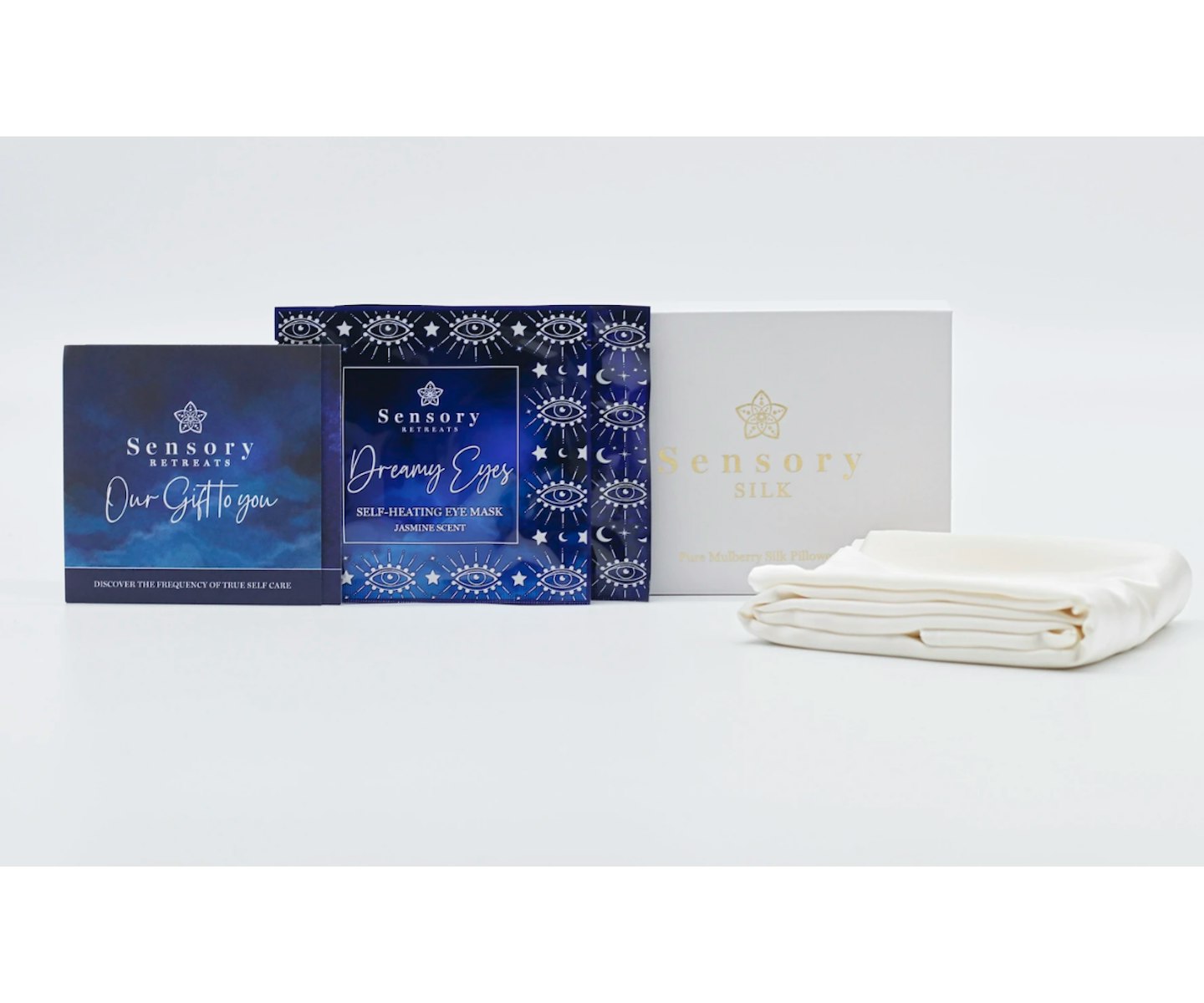 10 of 10
CREDIT: Sensory Retreats
Sensory Silk Pillowcase and Self Heating Eye Mask Set
Best for the skincare obsessive sister in lawIf she's a retinol junkie then the natural next step to up her skin routine is a silk pillowcase. It'll help to reduce fine lines and wrinkles long term and help to stop hair damage immediately. Seriously, her curls won't disappear overnight and combing her hair come the morning will seem dreamy. Go on, treat her this Xmas...
What to buy your other half's brother for Christmas:
The best gifts for your other half's brother
1 of 9
CREDIT: Amazon
Jungle Speed Eco Box
Best for the gamer brother in lawIf you've never played Jungle Speed, you're missing out. It's a quick-fire test of agility and hand-eye coordination and, at its heart, it's a race to grab the 'totem' before your competitors. Confused? Don't be, it's one of those games you have to play to fully understand, but it's a good one. Trust us, your BIL will love it. Plus, the whole family can get involved.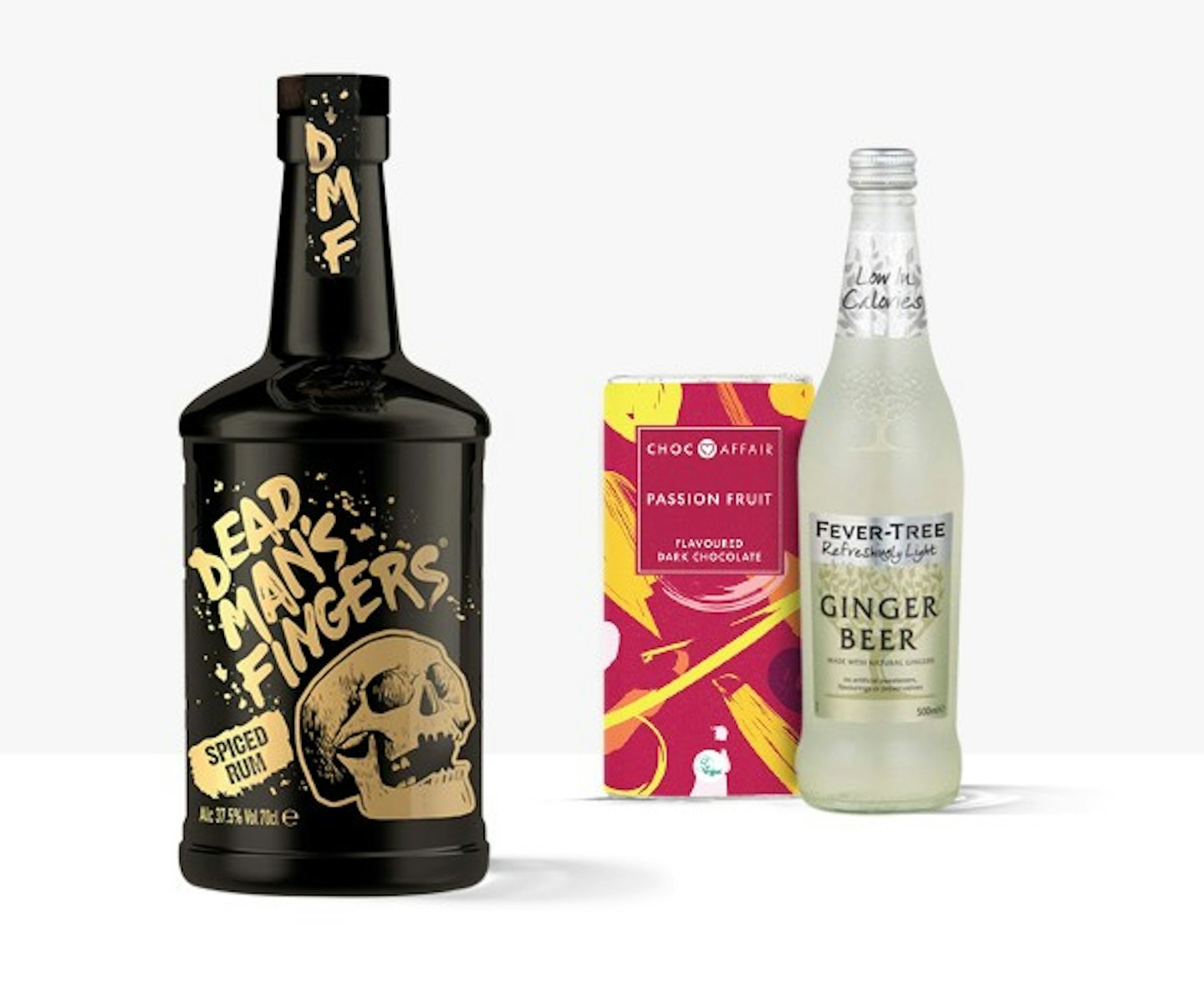 2 of 9
Dead Man's Fingers Spiced Rum Gift Set
**Best for the boozy brother in law (over 18s only)**This is the perfect gift for your brother in law. It comes with a 70cl Dead Man's Fingers Spiced Rum, ginger beer and dark chocolates. If you know your BIL likes alcohol, it's pretty much a safe bet.
3 of 9
CREDIT: Amazon
Joe & Seph's Gourmet Popcorn Tasting Gift Box - 12 x Bags
Best for the snacker brother in lawWho doesn't love popcorn? Joe & Seph's is some of the best, it's crunchy, it's toffee-ey and it's just downright delicious. So, if your BIL is constantly munching, this is a superb gift. There are six different flavours (12 bags) to get your teeth around and, with festive flavours like chocolate orange and cinnamon toffee apple, your BIL won't be able to get enough. It's also a good shout if your other half's brother is a bit younger.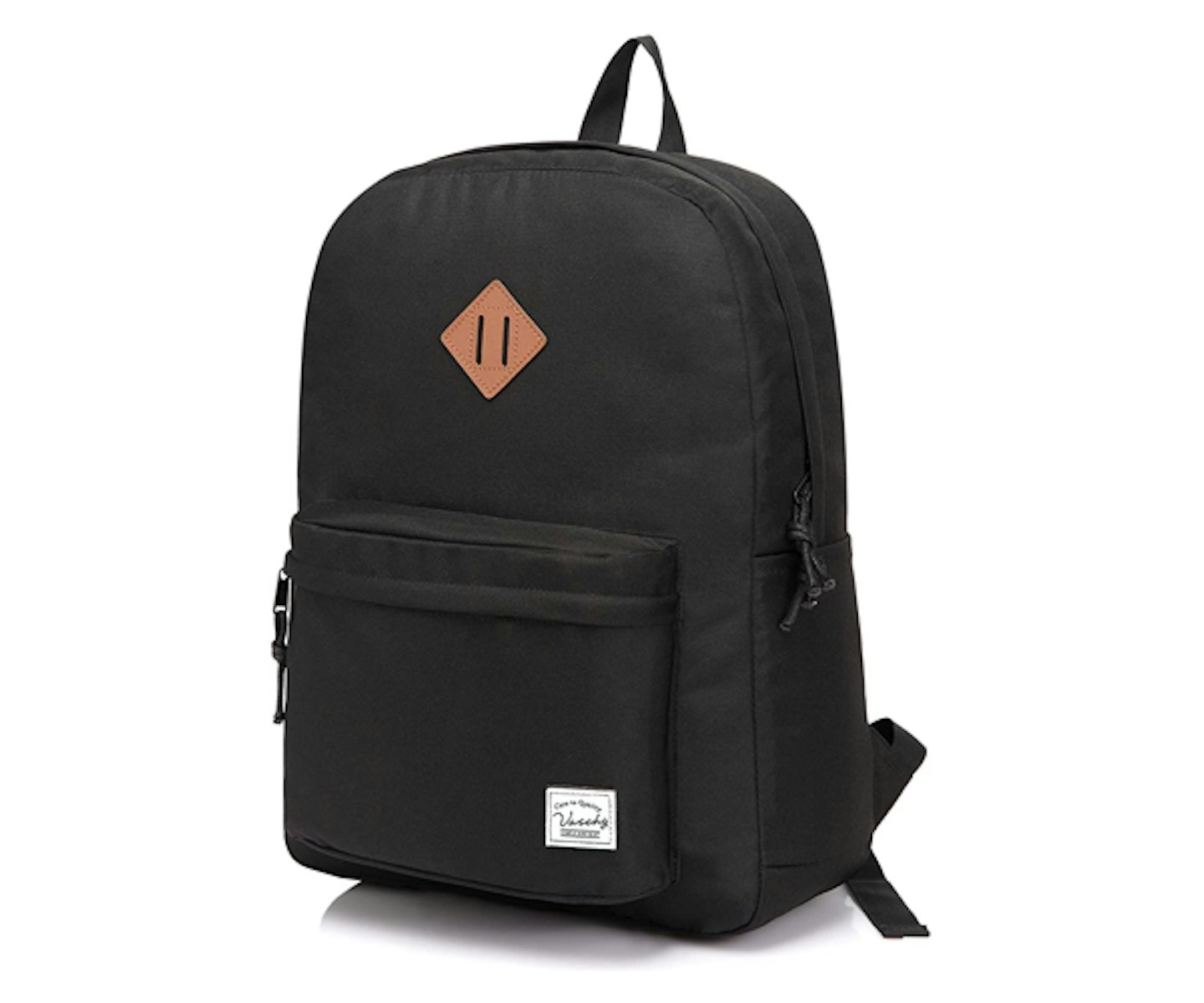 4 of 9
Vaschy Backpack
Best for the 'takes his laptop everywhere' brother in lawThis iconic backpack would be a fantastic gift for your BIL who is still in school, university or loves to travel.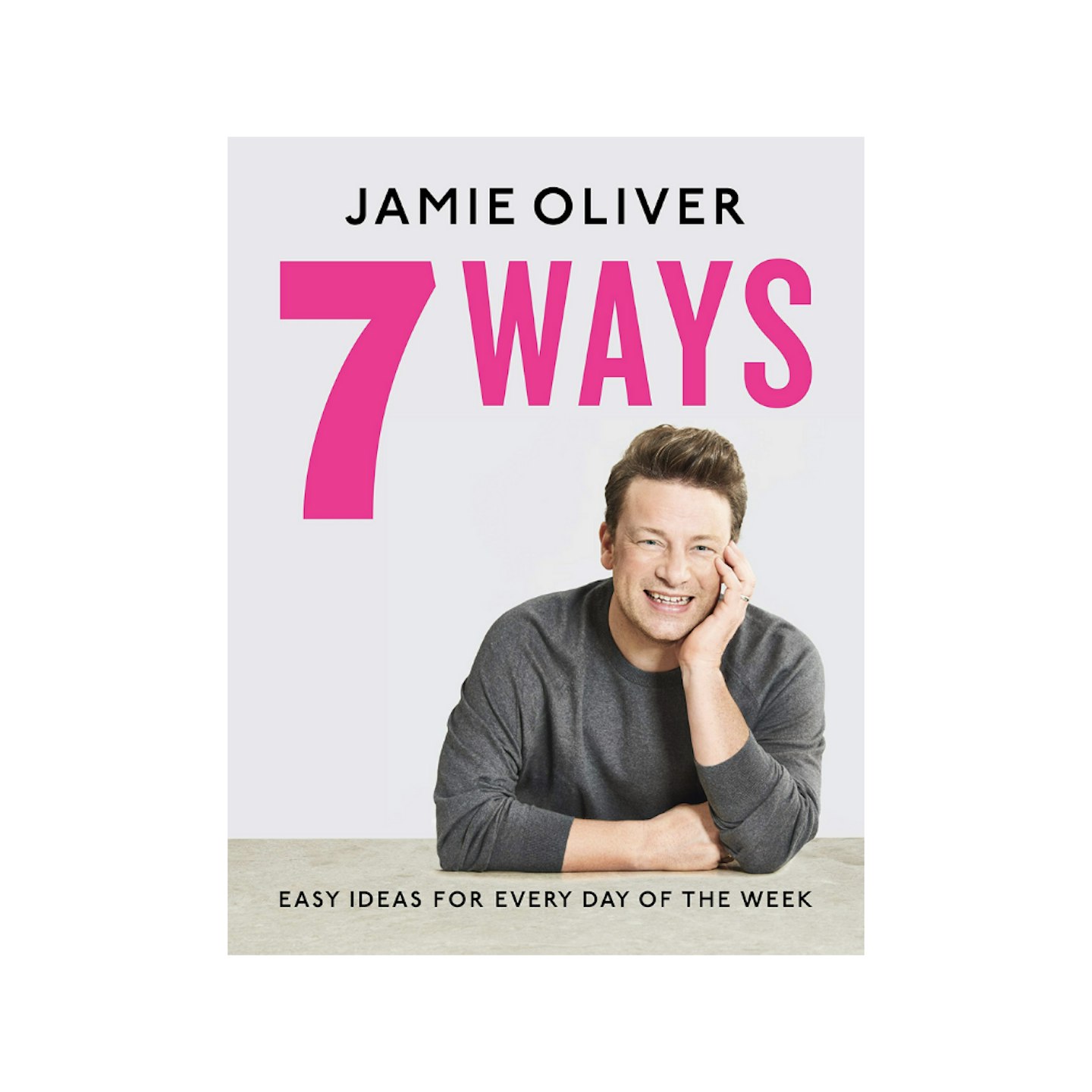 5 of 9
CREDIT: Amazon
7 Ways: Easy Ideas for Every Day of the Week
Best for the 'chef-y' brother in lawJamie Oliver is a staple in our cookbook library, and this release is the best one yet if you ask us. From seven ways with salmon to seven ways with halloumi, this book will reinvent the way your BIL cooks with his fave ingredients forever more. Why wouldn't you want to buy him this?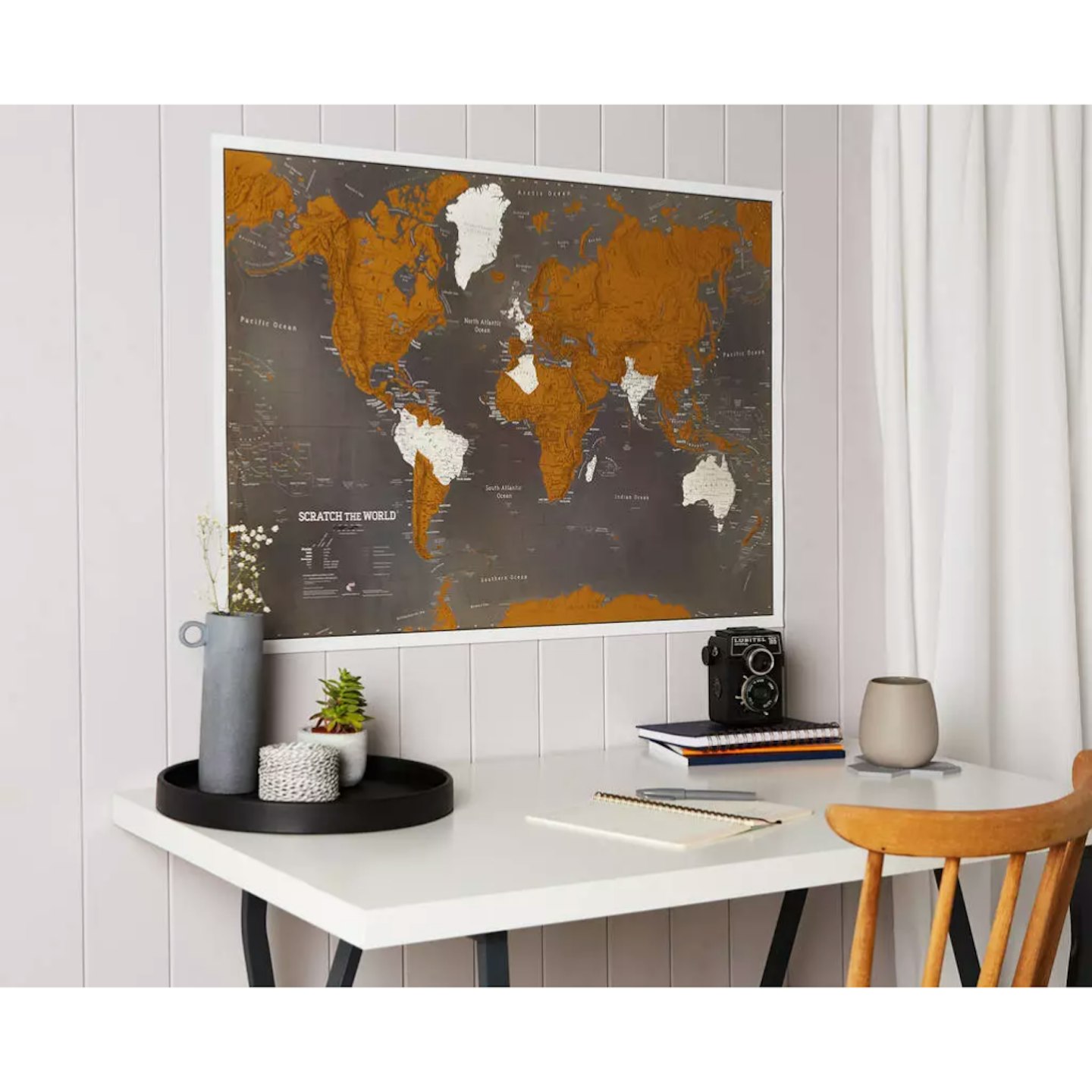 6 of 9
CREDIT: Not On The High Street
Scratch The World® Black Map Print With Coin
Best for the 'gap yah' brother in lawDoes your other half's bro love to travel? This is a classic gift for a wanderlust lover and, with this black edition, Scratch The World has combined sleekness and scrapbooking to make a great bit of home decor. Plus, it's a super option for younger BILs.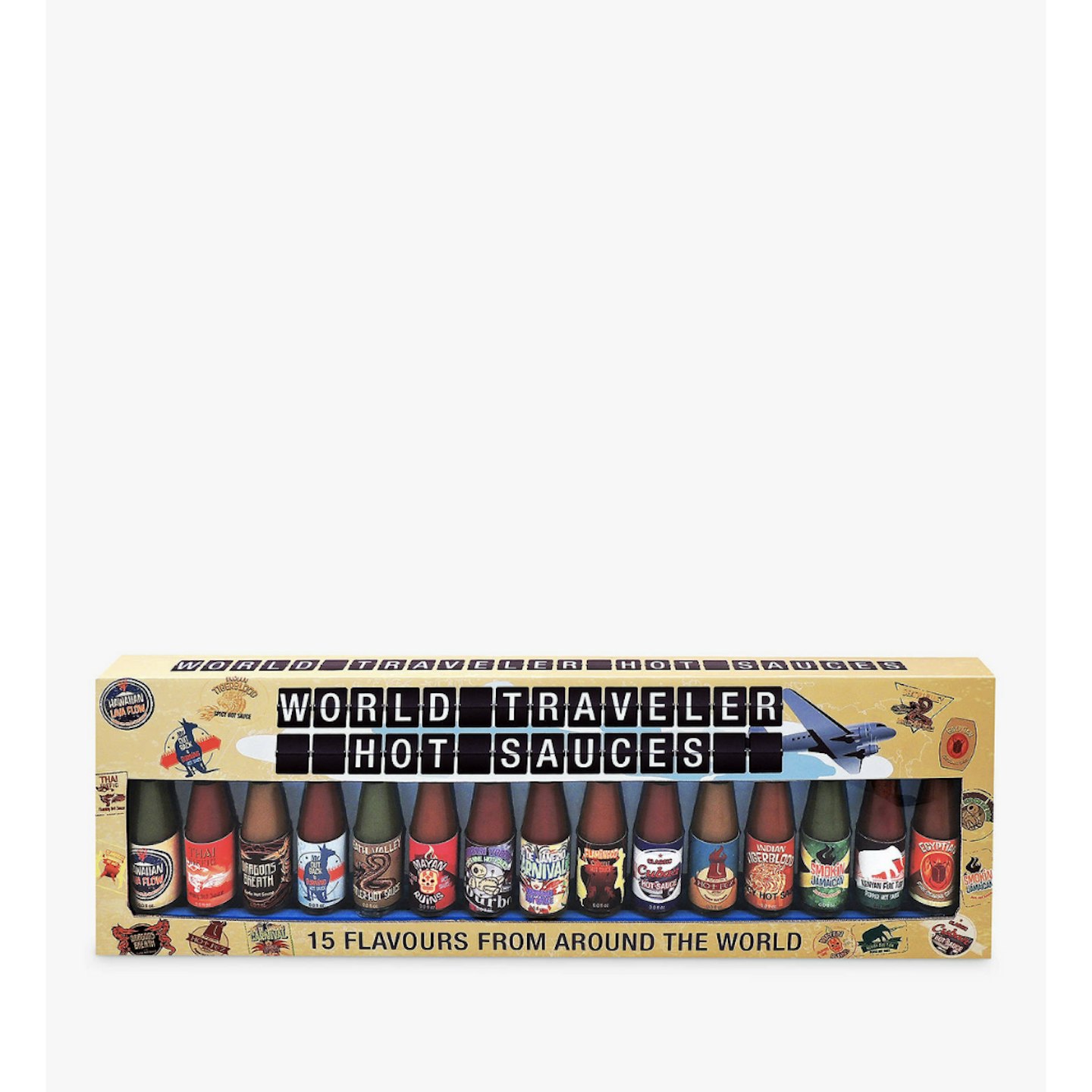 7 of 9
The Modern Cocktail World Traveller Hot Sauces, Pack of 15
Best for the spice lover brother in lawThis is the gift for the brother in law who wants to take his spice tolerance to the next level. These hot sauces come in 15 different flavours and, from Hawaiian Lava Flow to Smokin' Jamaican, your BIL will have enough sauce to keep him going until December 2021.
8 of 9
CREDIT: Amazon
Ultimate Ears Wonderboom Portable Wireless Bluetooth Speaker
Best for the 'I have a playlist for each day of the week' brother in lawUltimate Ears is a go-to brand for people who want high quality beats at affordable-ish prices. This little pocket boom box is no exception and your BIL will love it. It's waterproof, it's portable, not to mention it's got an amazing battery life. We love it, and the monochrome design is sleek and inoffensive. A_dds to basket_.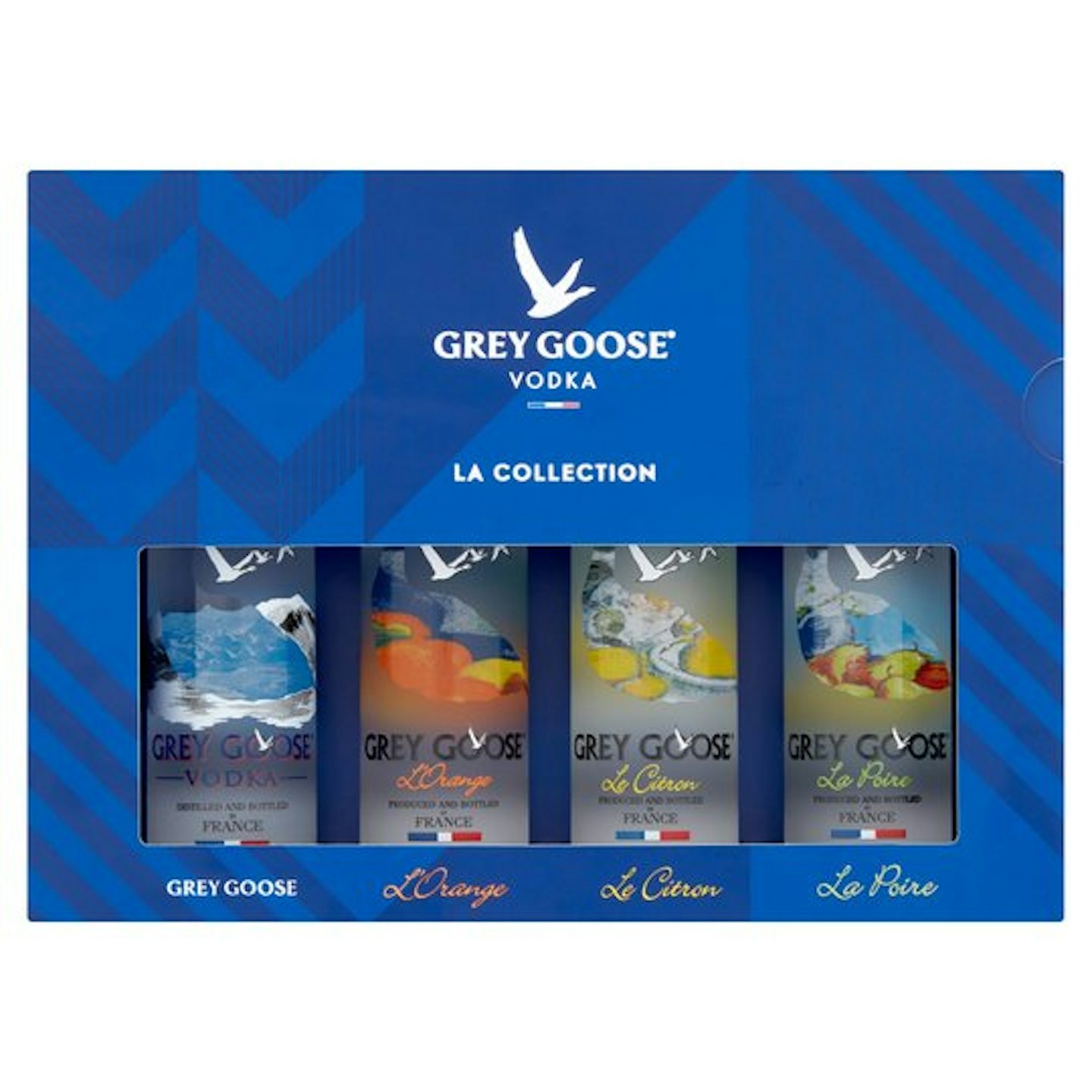 9 of 9
CREDIT: Tesco
Grey Goose La Collection 4X5cl
Best for the 'skint at uni' brother in lawPimp up your BIL's supermarket spirit of choice this Christmas with these delicious flavoured vodkas from Grey Goose. Or, you know, if he's past the uni age, just treat him to the crème de la crème of the vodka world, because, why not?
Now! More news!
NOW WATCH: 'He's Gonna Win An Oscar!' Jason Momoa, Oscar Isaac & Rebecca Ferguson Gush Over Timothée Chalamet!
So, now that you've got presents for the other half's family, how about sorting what to get the other half themself?
We've got loads of gift guides to get stuck into, from the best alcohol hampers to letterbox gifts (a great shout if you and your SO are long distance), there's loads to pore over.
Get a head start on your Christmas spending. After all, it's a great way to spend your evenings when the weather's not the one 🤷‍♀️. So kick your feet up, light a candle, get some choccy snacks and get browsing. And hey, you might even find something for you along the way?
Who doesn't love a little accidental treat-yo-self here and there? We'd say we love it a bit toooo much...
On that note, have you seen our list of the best loungewear? Could be the perfect treat-yo-self splurge, just sayin'.