It appears that Love Island 2020 star Luke Trotman has finally confirmed his engagement news after stepping out at a red carpet event with his fiancé wearing a ring.
The happy couple attended the House Of The Dragon premiere in London and in photos, Chelsea Menna can be seen wearing a gorgeous ring on THAT finger.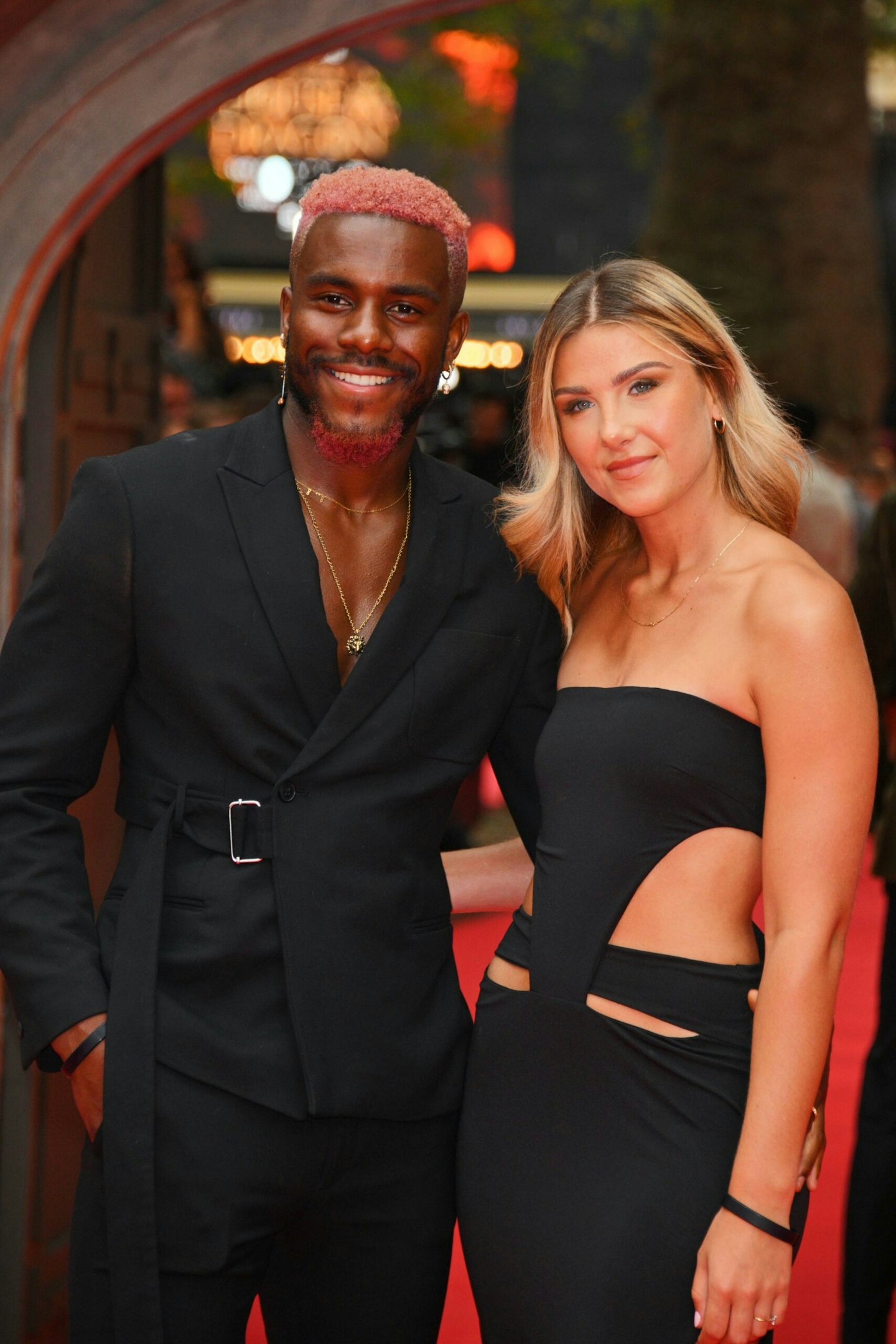 Gold band? Huge rock? Luke did well.
Here's a closer look at the ring...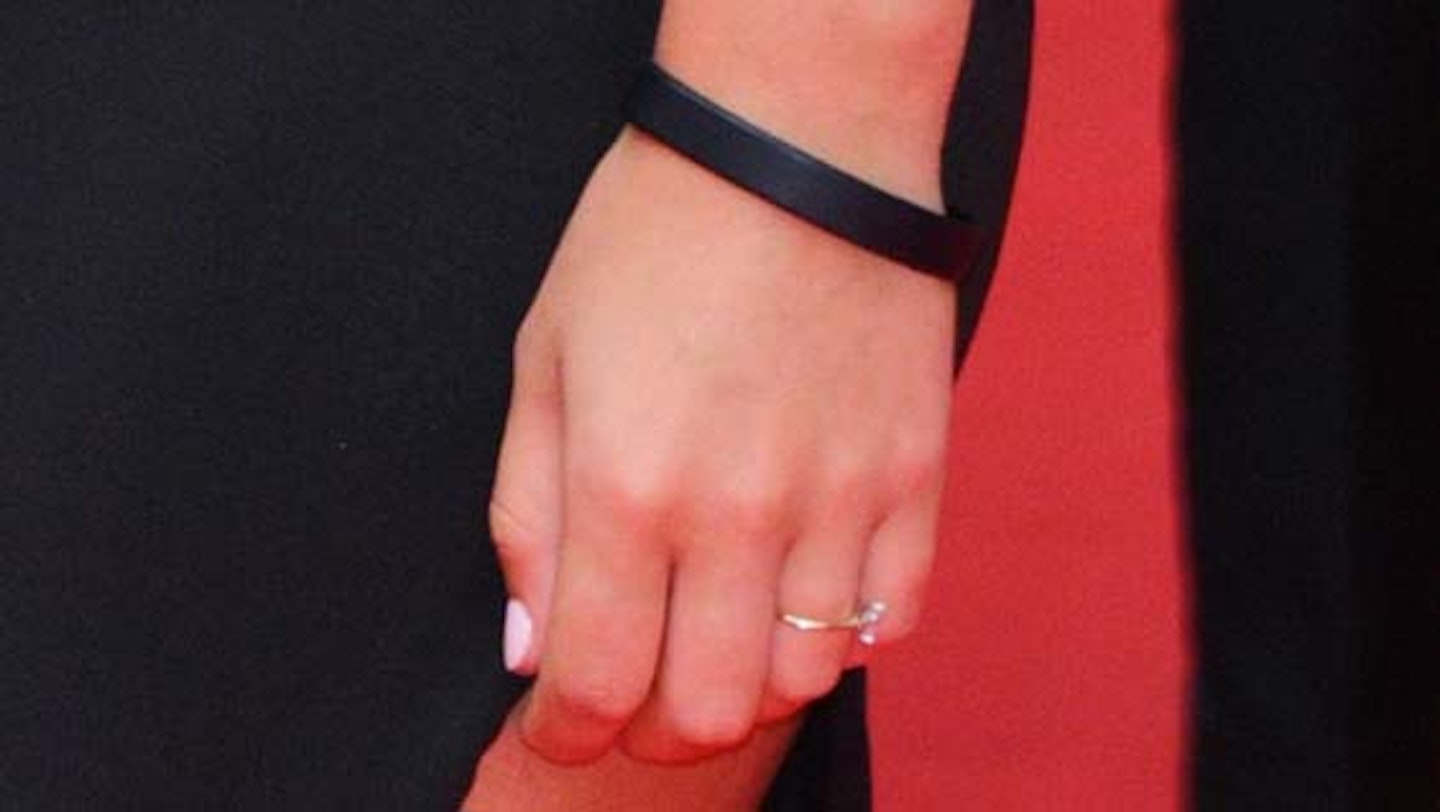 Okay you can't see much but stay tuned we'll keep you posted.
Luke shared photos from the event on his Instagram account and lots of his followers were quick to comment with fellow Islander Nas Majeed writing, "🔥🔥🔥".
Another person commented, "You both look stunning".
Someone else said, "Hot couple 🔥".
A fourth fan added, "Holy hell who is that absolute babe!!!!!".
The pair's first red carpet appearance comes after Luke's ex Siânnise Fudge updated fans after reports first surfaced that her Love Island ex is engaged to Australian journalist Chelsea following a whirlwind romance.
Taking to Instagram, Siânnise, who is enjoying single life, shared a snap of herself grabbing some probably much-needed cocktails with her pals.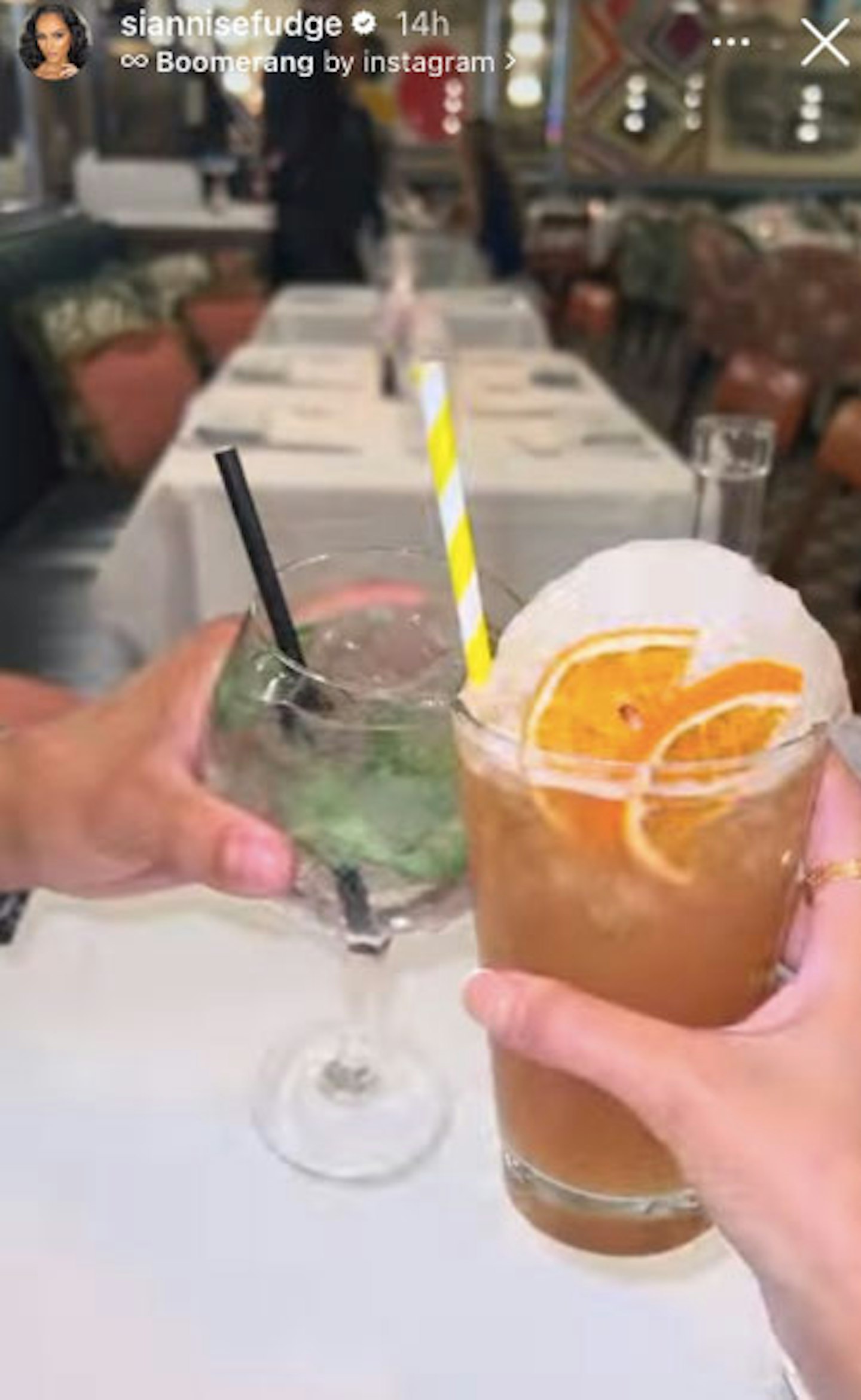 Luke and Siânnise rose to fame on the first ever winter edition of the ITV2 dating show two years ago and finished in second place. Their relationship seemed to go from strength-to-strength in the outside world after they moved into a swanky London apartment together and got an adorable pet pooch, but rumours they had split began swirling late last year after she posted about "ignoring red flags" and "getting through a break-up".
While Siânnise is thought to have stayed single – after denying she was dating model Chris Beviere – Luke only recently went Instagram official with Chelsea and shortly after it was claimed that they've taken a huge step in their relationship after he popped the question.
"It was love at first sight with Luke and Chelsea," a source told MailOnline.
"Their romance blossomed overnight into a serious relationship and although it's not been long, they both know they're the one for each other.
"Luke has made London feel like home for Chelsea who's from Australia and they're very happy together."
Luke's representatives have been contacted for comment.
Before their red carpet appearance, Luke and Chelsea never officially confirmed their relationship but a brief glance at the pair's Instagram profiles certainly hinted at their romance. We've had a close peruse at Chelsea's Instagram Stories highlights and she seems to have set up a new highlight called '🤍' which is full of lovey-dovey snaps of her and Luke (including one of the couple kissing and holding hands).
Luke's followers jumped to the same conclusion we had, with countless fans commenting on his most Instagram post, congratulating him and Chelsea.
One fan commented, "Surely the luckiest man on earth @_chelseakate 🔥."
Another wrote, "Happy for you 😍😍."
Another commented, "Stunning girlfriend 🔥🔥🔥."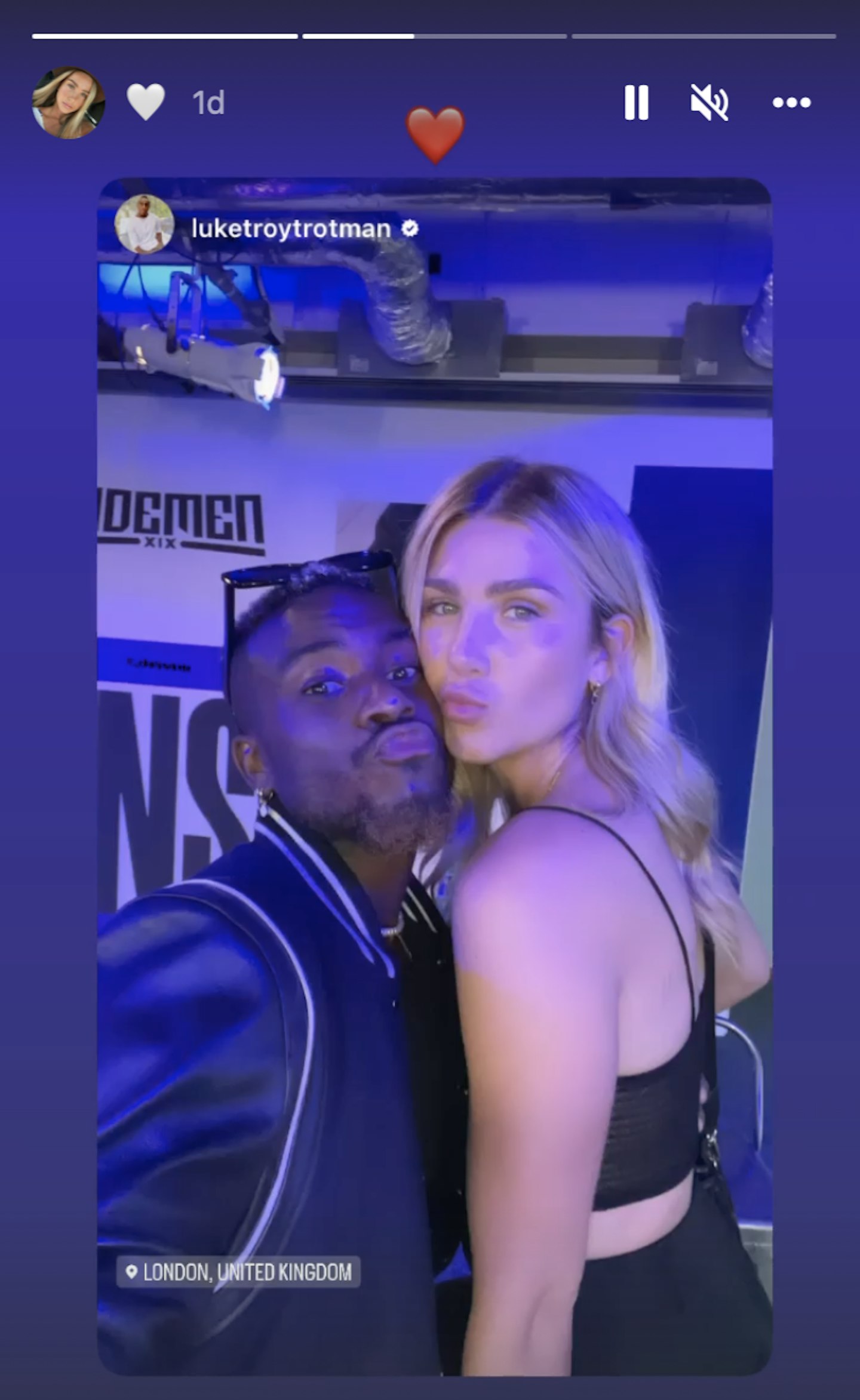 The popular Love Island star fuelled rumours that he had moved on from his break-up with co-star Siânnise Fudge earlier this year.
Taking to his Instagram story, Luke shared a snap of himself being carried by a very strong lady - who we THINK is Chelsea - in the gym with the caption, "Strong like ox".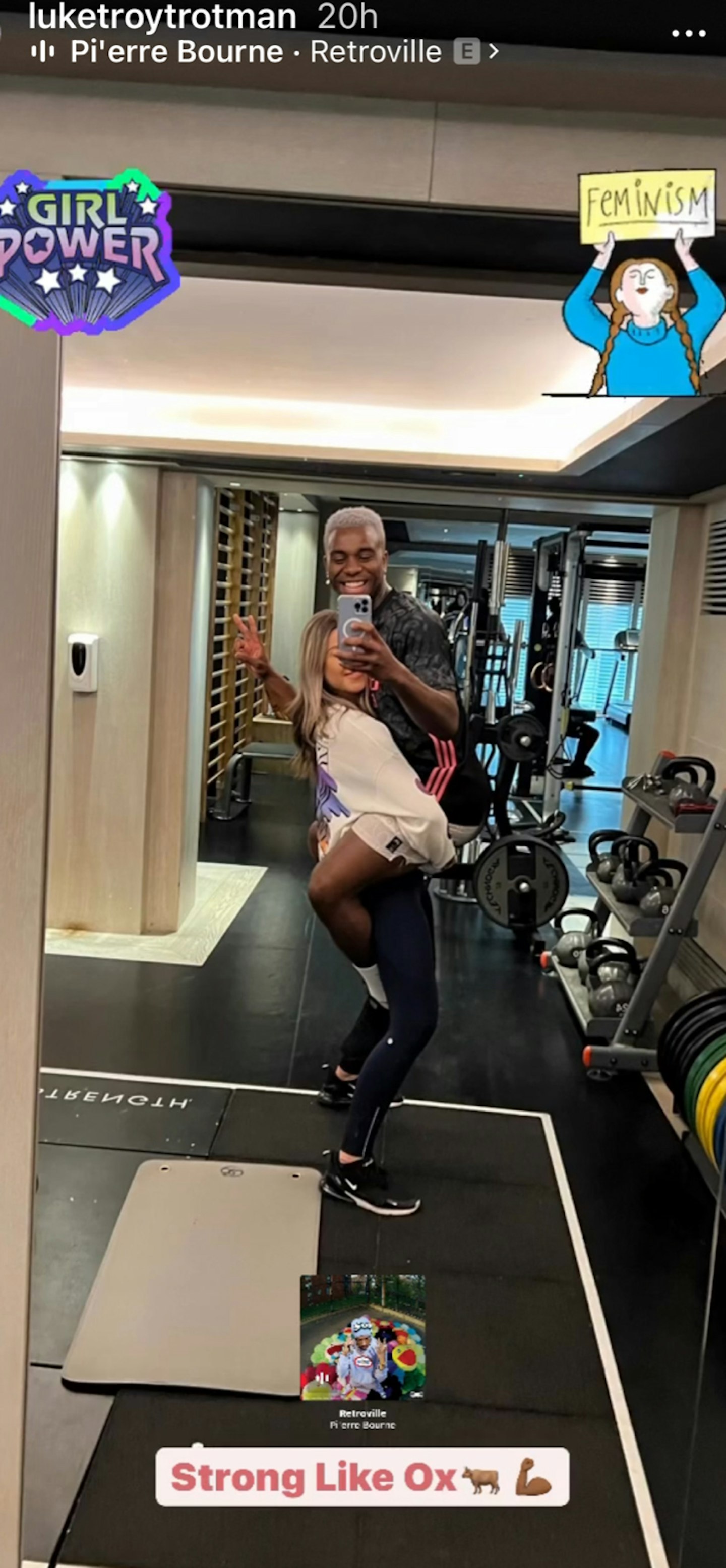 Luke is believed to have split from Love Island's Siannise in late 2021 after just over a year together.
The heartthrob has never addressed the split publicly, but he's had something of a post-break up glow up, as he's been hitting the gym and experimenting with his hair: shaving it off and dying it bright pink and bleach blonde. The goatee is doing things to us too, we're not going to lie.
Siânnise revealed that she was officially single after she was asked if the rumours that she had moved on from Luke with model Chris Beviere were true.
Taking to Instagram, she said, "No I don't have a new boyfriend & I'm currently not dating. I can't control what people post or write about me but what I can control is how I respond. Unless it's come from my mouth or I have publicly posted/announced something regarding me having a new boyfriend, then I am very much single & I'm content with that right now."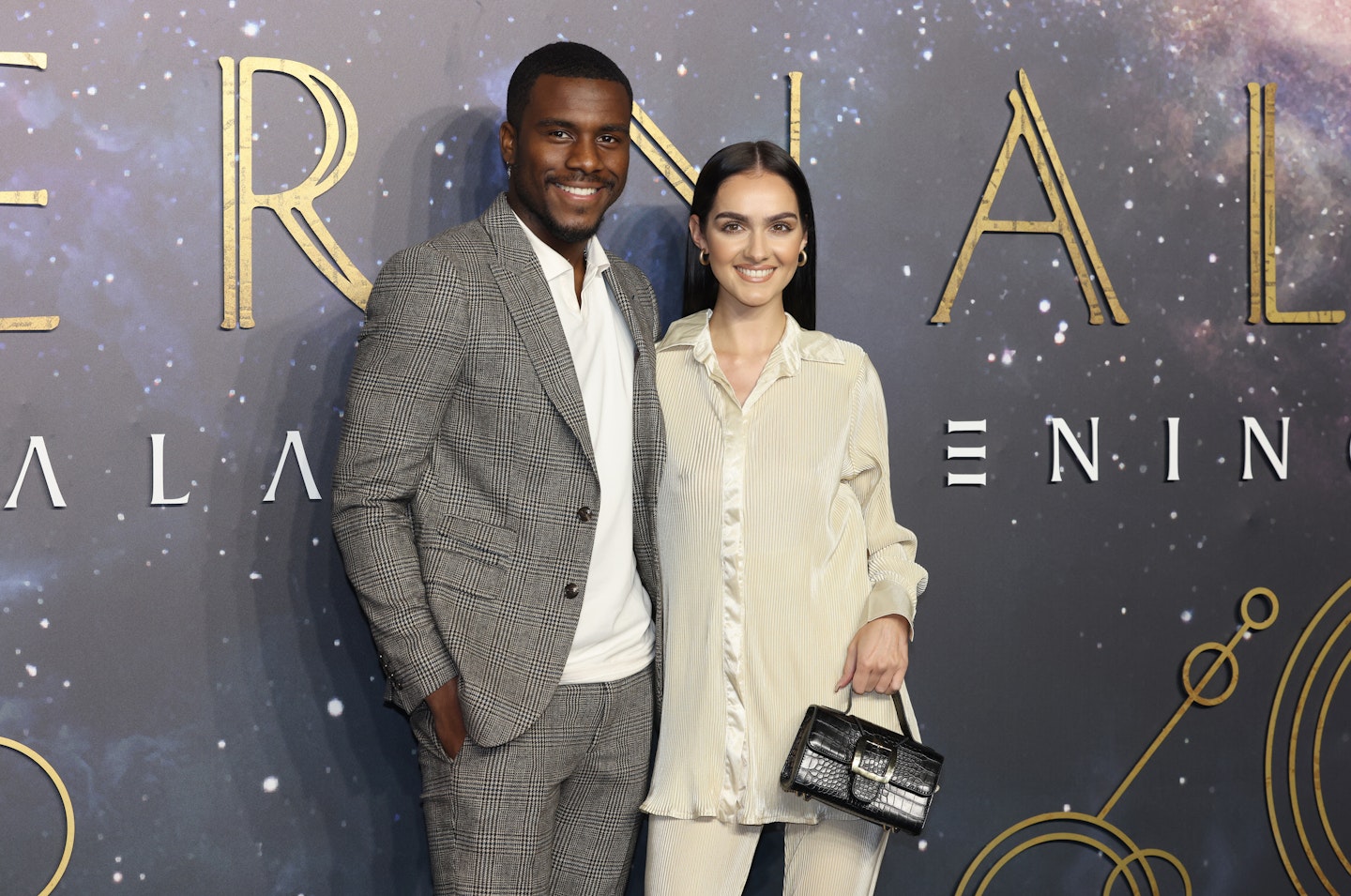 Siânnise was also recently asked if she was still in contact with anyone from Love Island, to which she replied, "No, I'm actually not! There's no reason for it, I'd always say hi & catch up if I saw anyone from my season but everyone's got their own thing going on and I think lockdown made us all drift. I wish them all well regardless 🖤."
WATCH: 'You Never Admitted That!' Dami, Indiyah, Paige, Adam & Andrew Address Love Island Rumours
CHECK OUT: Love Island 2020 cast - where are they now?
Love Island 2020 contestants - where are they now? - slider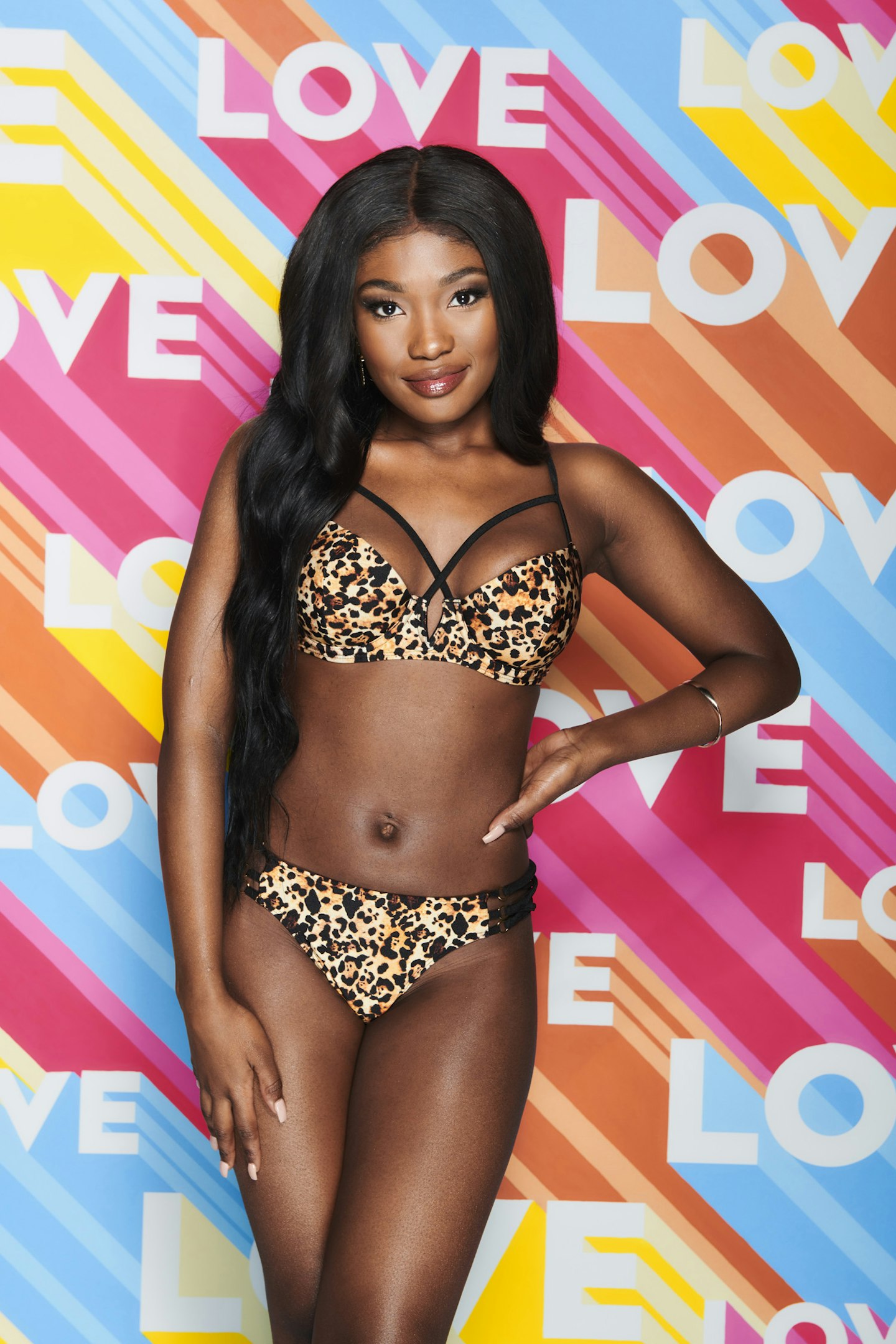 1 of 38
CREDIT: u00a9 ITV Pictures
Leanne Amaning
After failing to find love in the villa (she famously got the 'ick' whilst with Mike Boateng), Leanne's time on the island was cut relatively short in a cruel dumping.
2 of 38
Leanne Amaning
Fast forward a year and Leanne has admitted that she was at her 'happiest' before going into the villa. In a Instagram Q&A in 2020, Leanne told fans that appearing on Love Island has taken a toll on her mental health, '[it affected it] more than I thought, more than I could imagine.'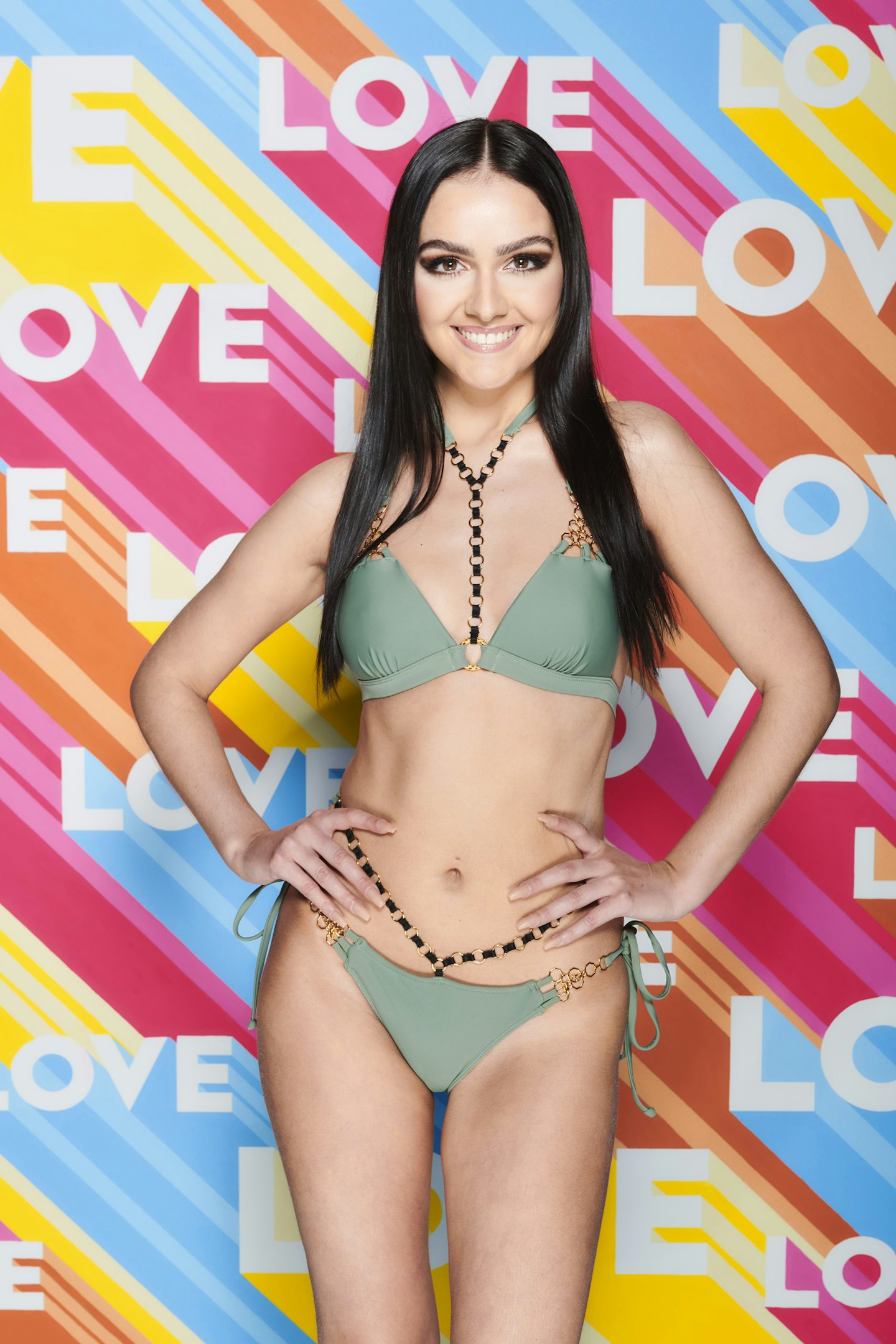 3 of 38
CREDIT: u00a9 ITV Pictures
Siânnise Fudge
After a few failed romances, Bristol babe Siânnise Fudge found her Aladdin in the villa in the shape of boyfriend Luke Trotman.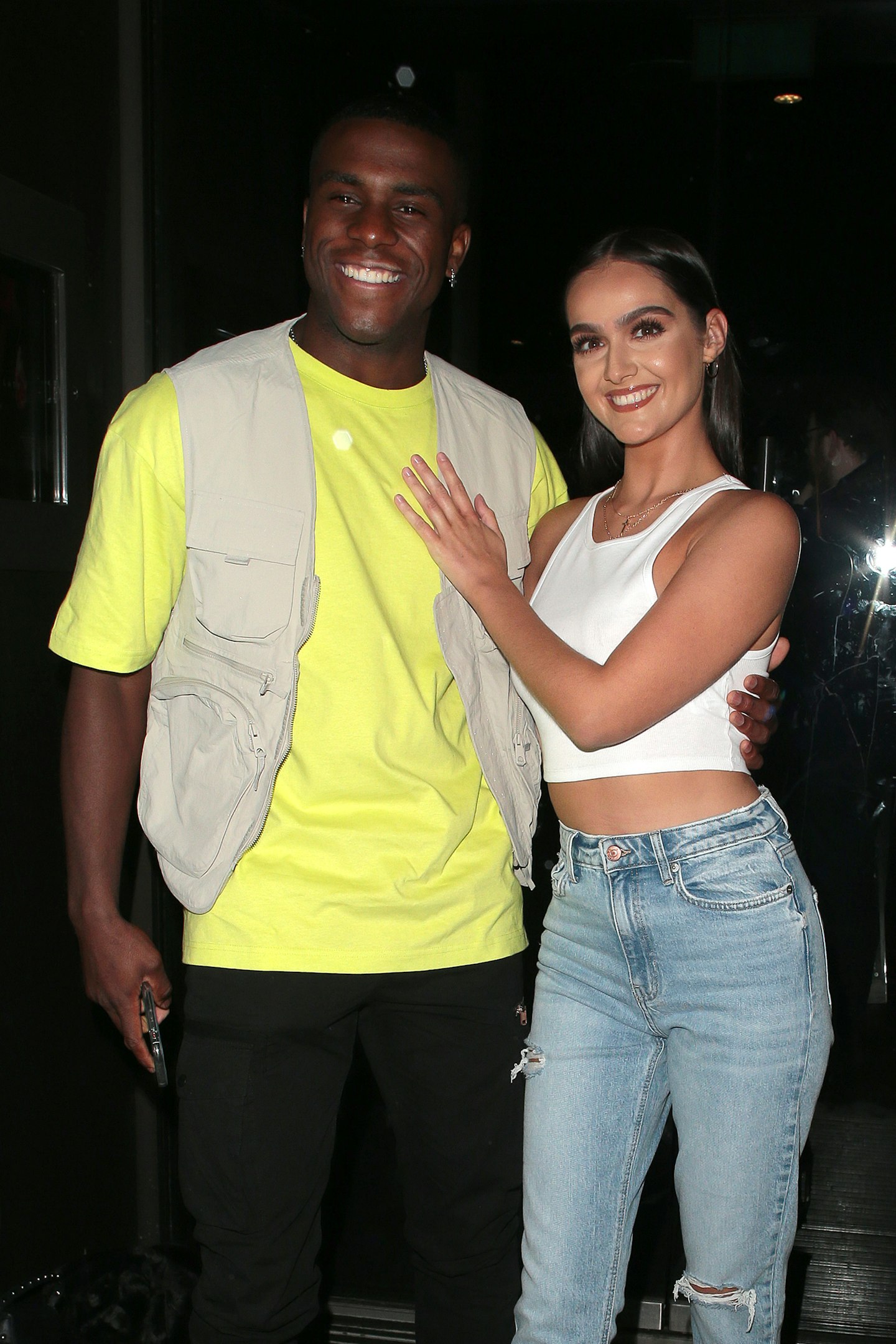 4 of 38
CREDIT: Getty
Siânnise Fudge
A big believer in fairytale endings, Siânnise and Luke have since moved into together, survived a global pandemic, are parents to puppy Nala and even founded their own fashion business @conqrstore.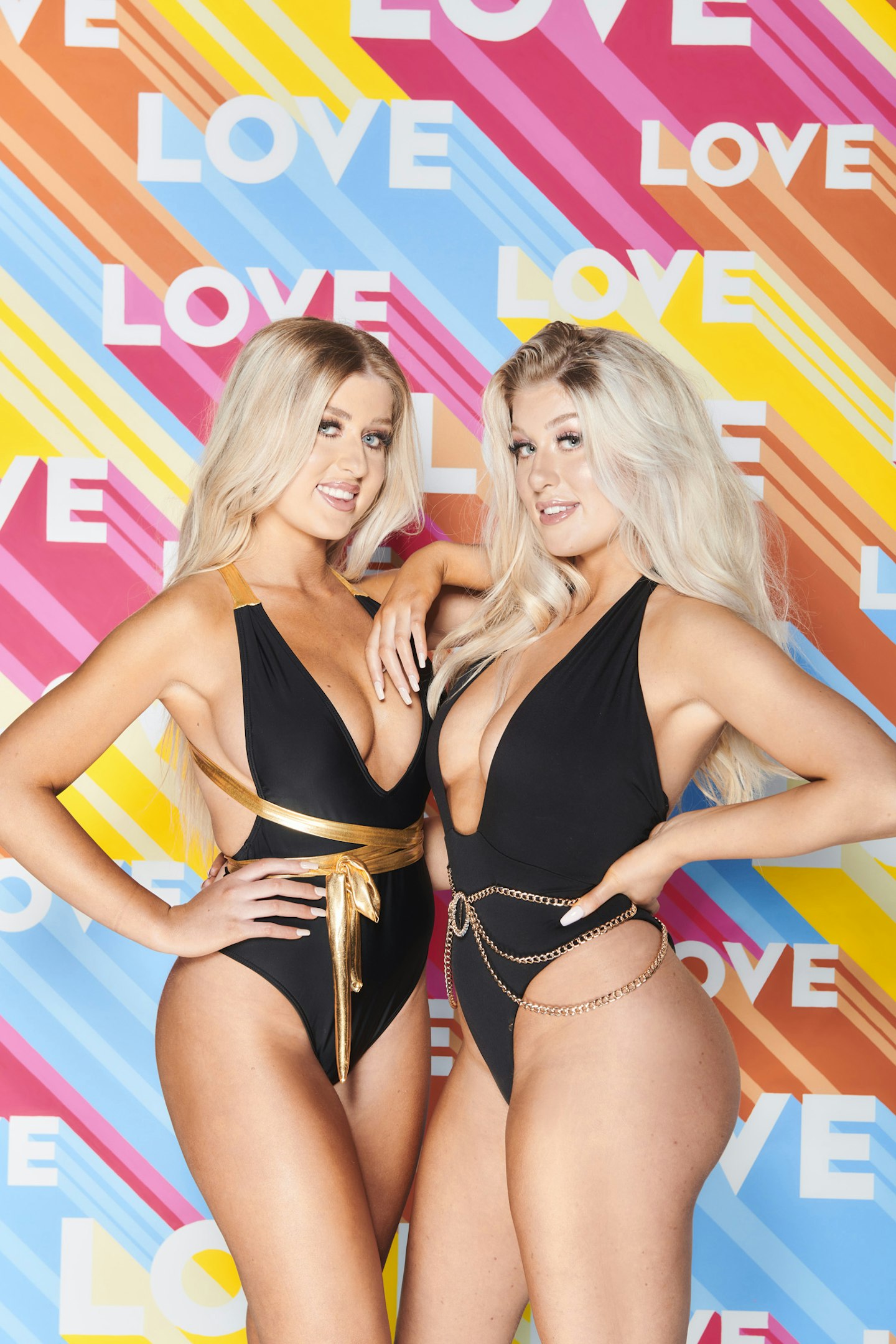 5 of 38
CREDIT: u00a9 ITV Pictures
Eve and Jess Gale
A Love Island first, identical twins Eve and Jess caused fireworks when they walked into the villa. Although Eve's journey was cut short, Jess managed to make her way to the final and finished in fourth place with now ex-boyfriend Ched Evans.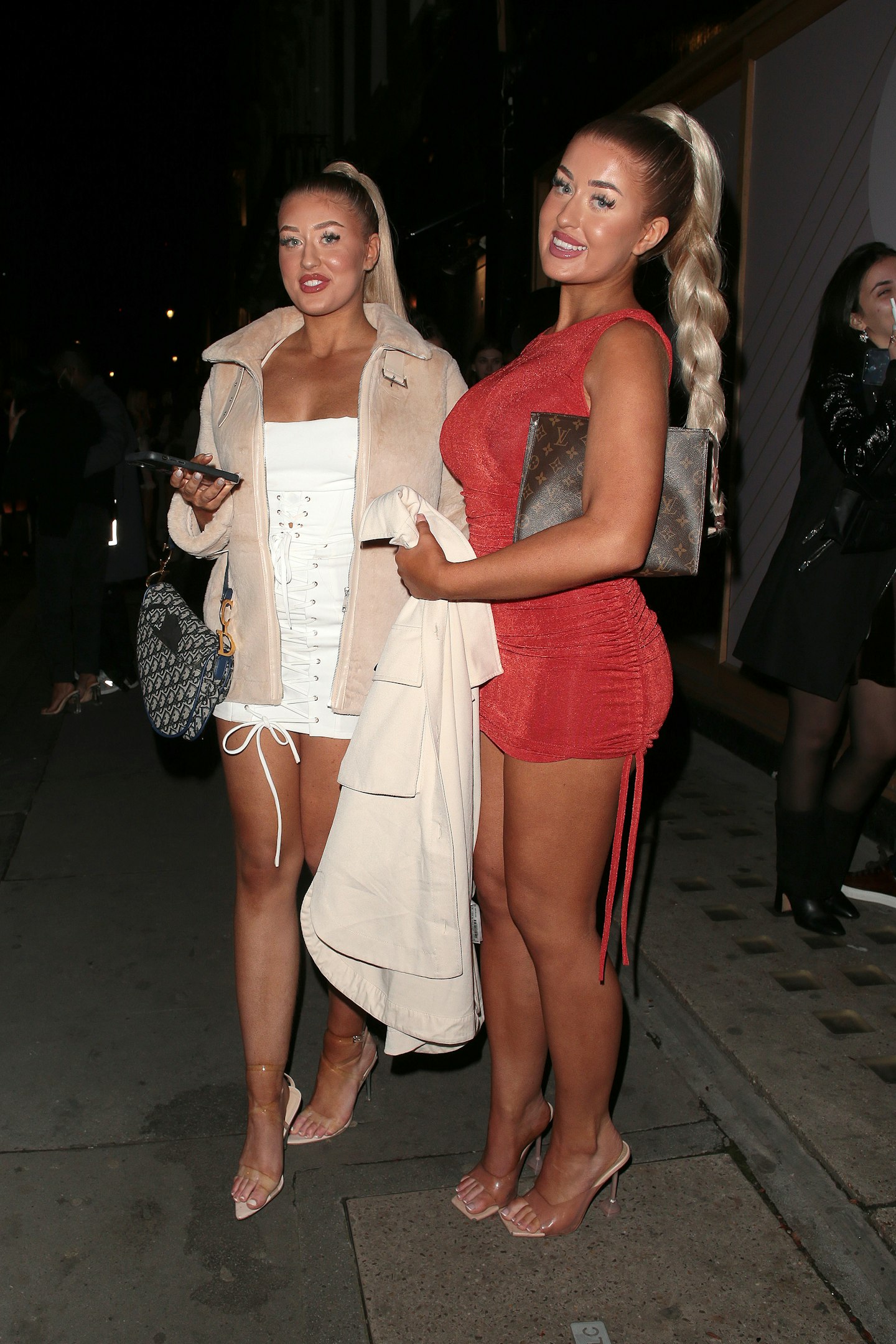 6 of 38
CREDIT: Getty
Eve and Jess Gale
Since the show ended, the pair still do everything together, from travelling the world to posing together in sexy shoots. They're still very much joined at the hip.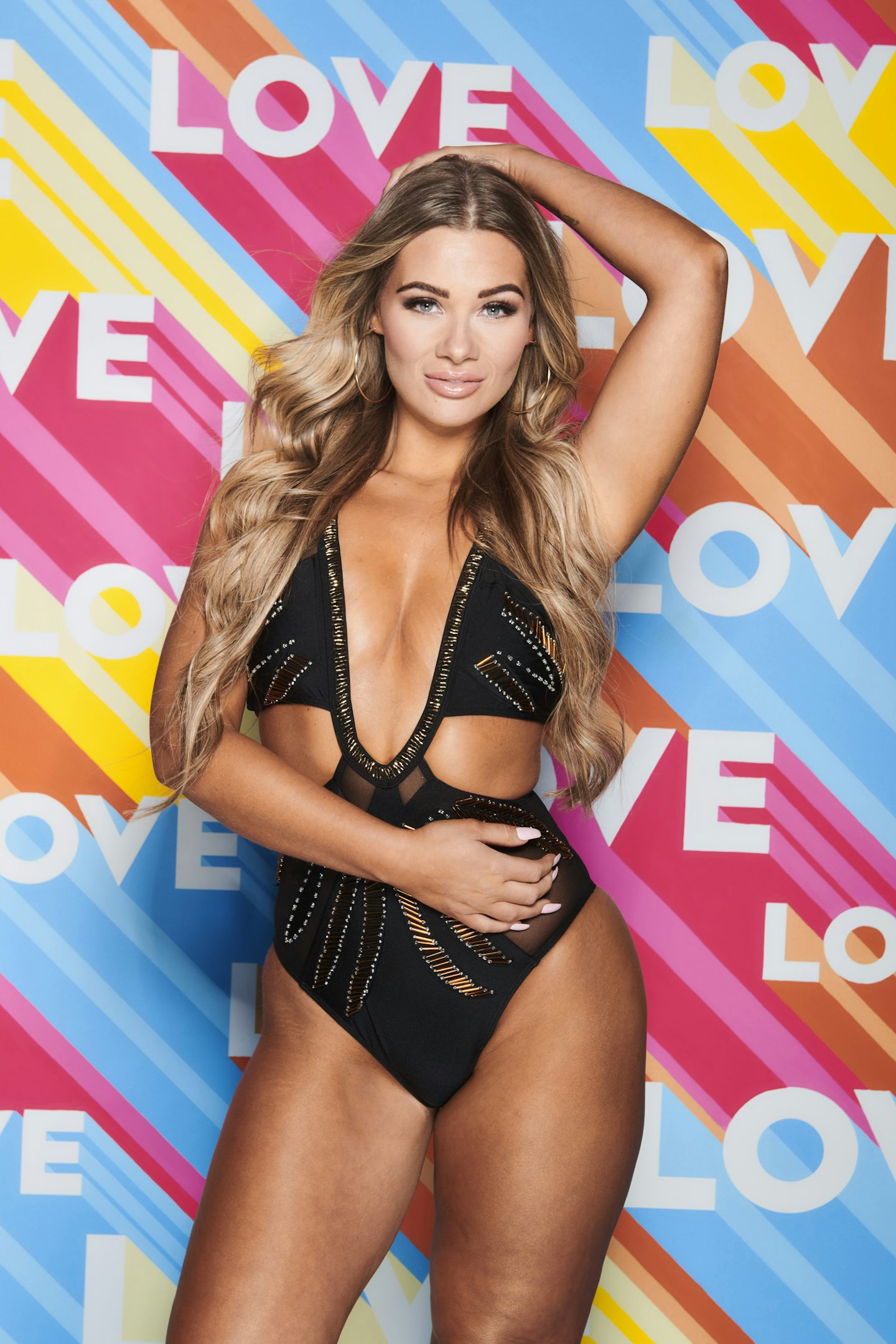 7 of 38
CREDIT: u00a9 ITV Pictures
Shaughna Phillips
Leaving with her head high after the whole Callum/Molly Casa Amor drams, Shaughna is still one of the stand out stars of the winter series in South Africa, and has since gone on to star on Celebs Go Virtual Dating.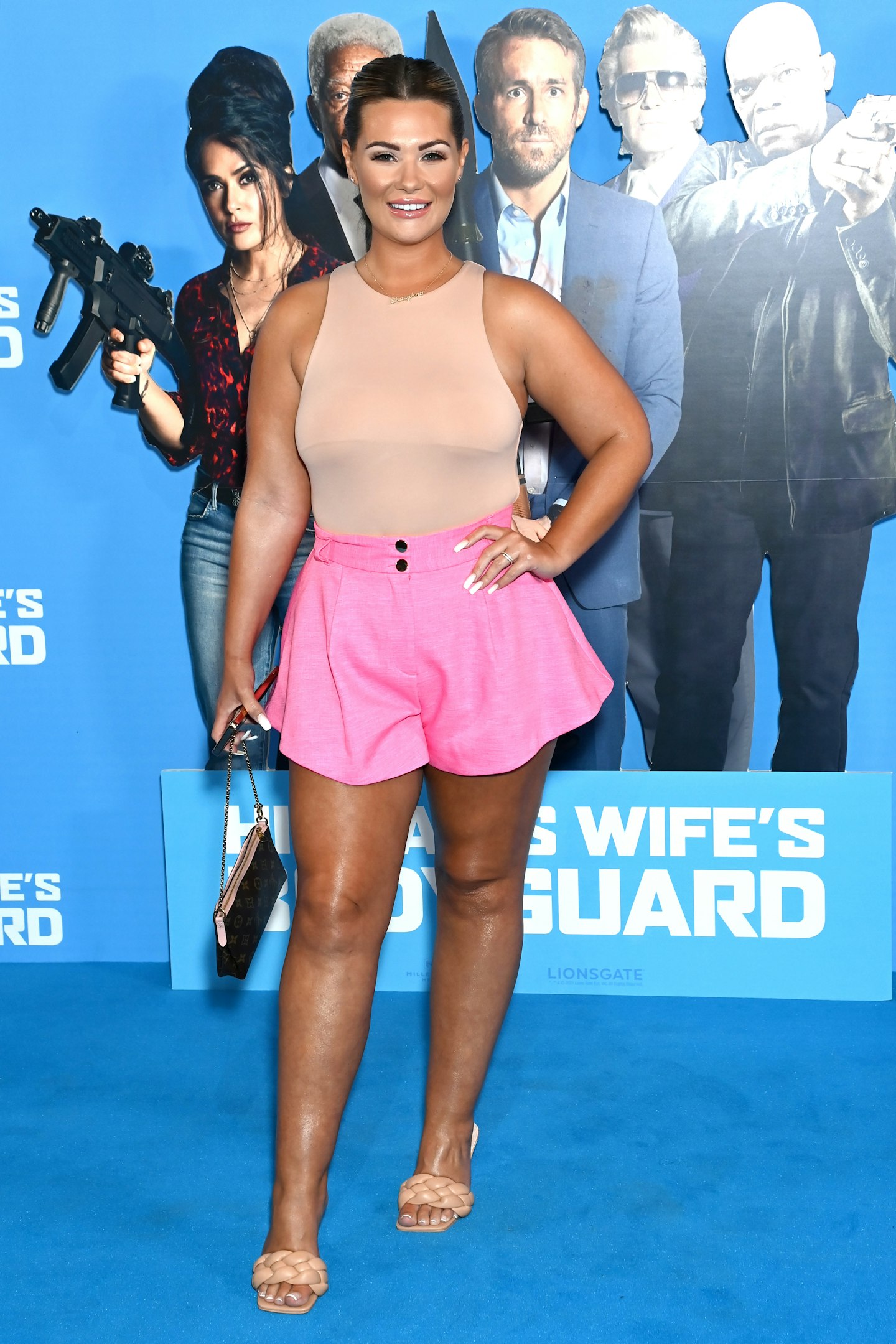 8 of 38
CREDIT: Getty
Shaughna Phillips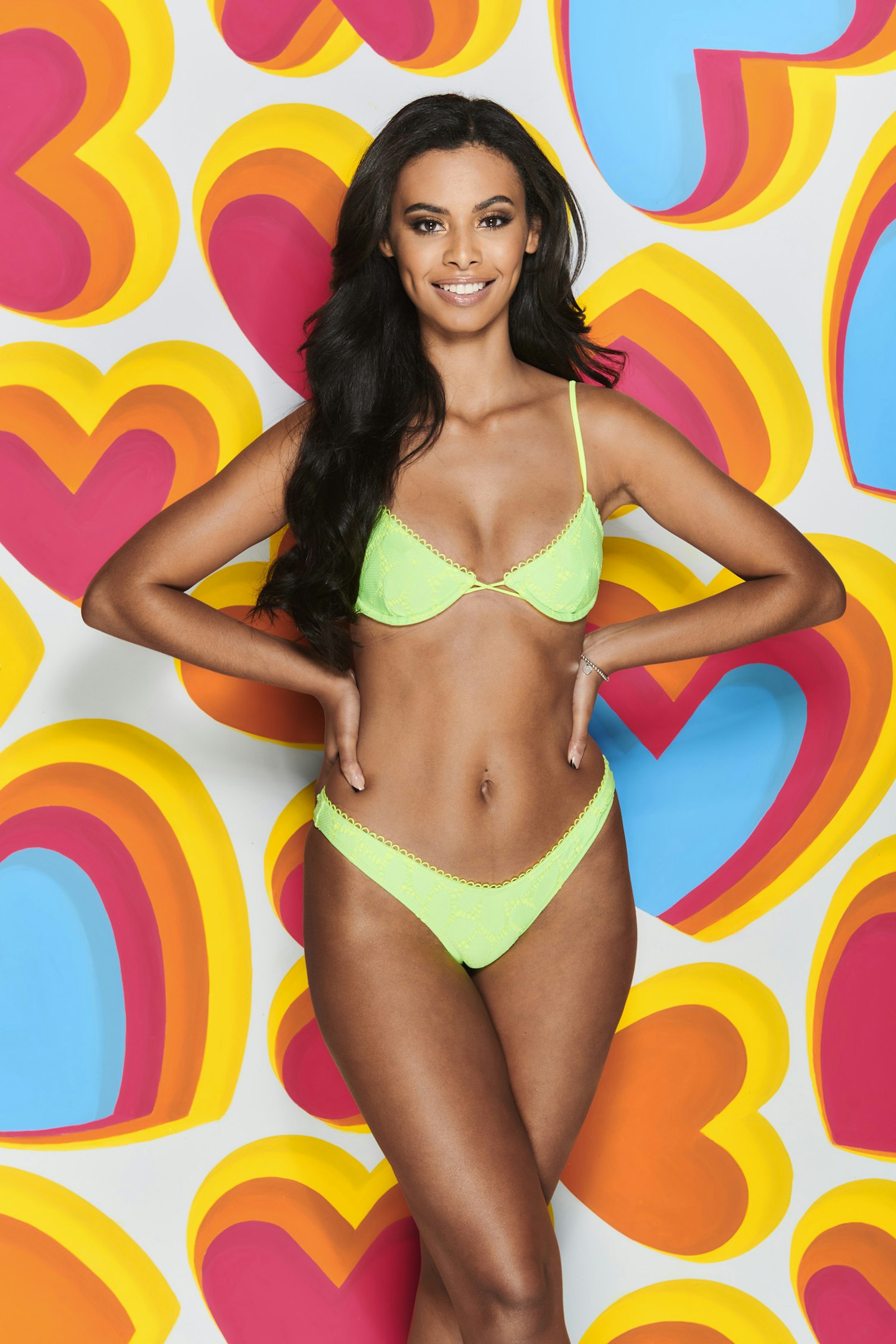 9 of 38
CREDIT: u00a9 ITV Pictures
Sophie Piper
Will we ever forget Sophie's infectious laugh and infamous put downs in awkward situation? The beauty, who is the sister of pop star and TV presenter Rochelle Humes, became the seventh Islander to be dumped from the villa halfway through the series.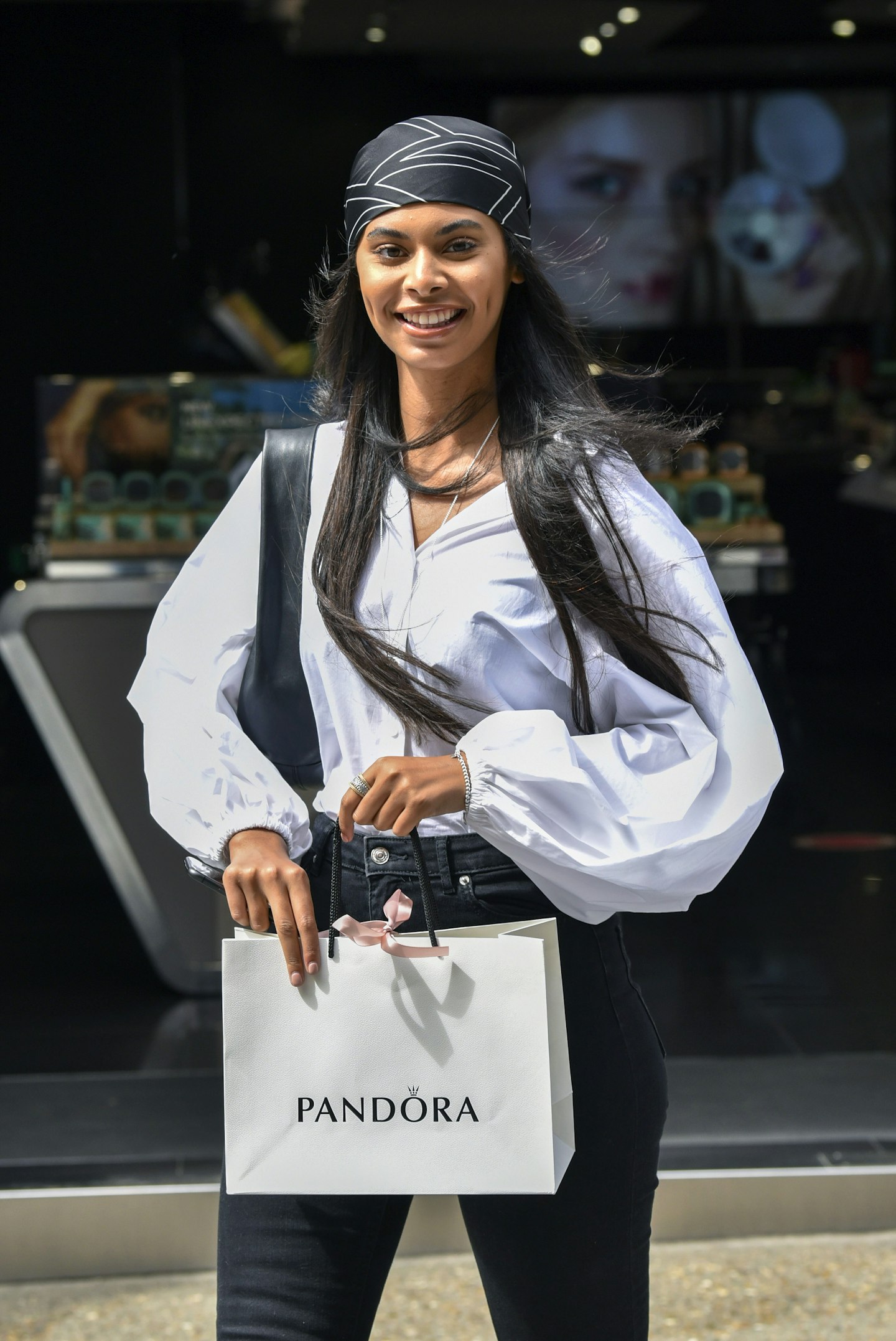 10 of 38
CREDIT: Getty
Sophie Piper
Since the show, Sophie has racked up 800k Instagram followers. She has continued to work as a model and influencer for the likes of Pretty Little Thing, Boux Avenue and JD Sports.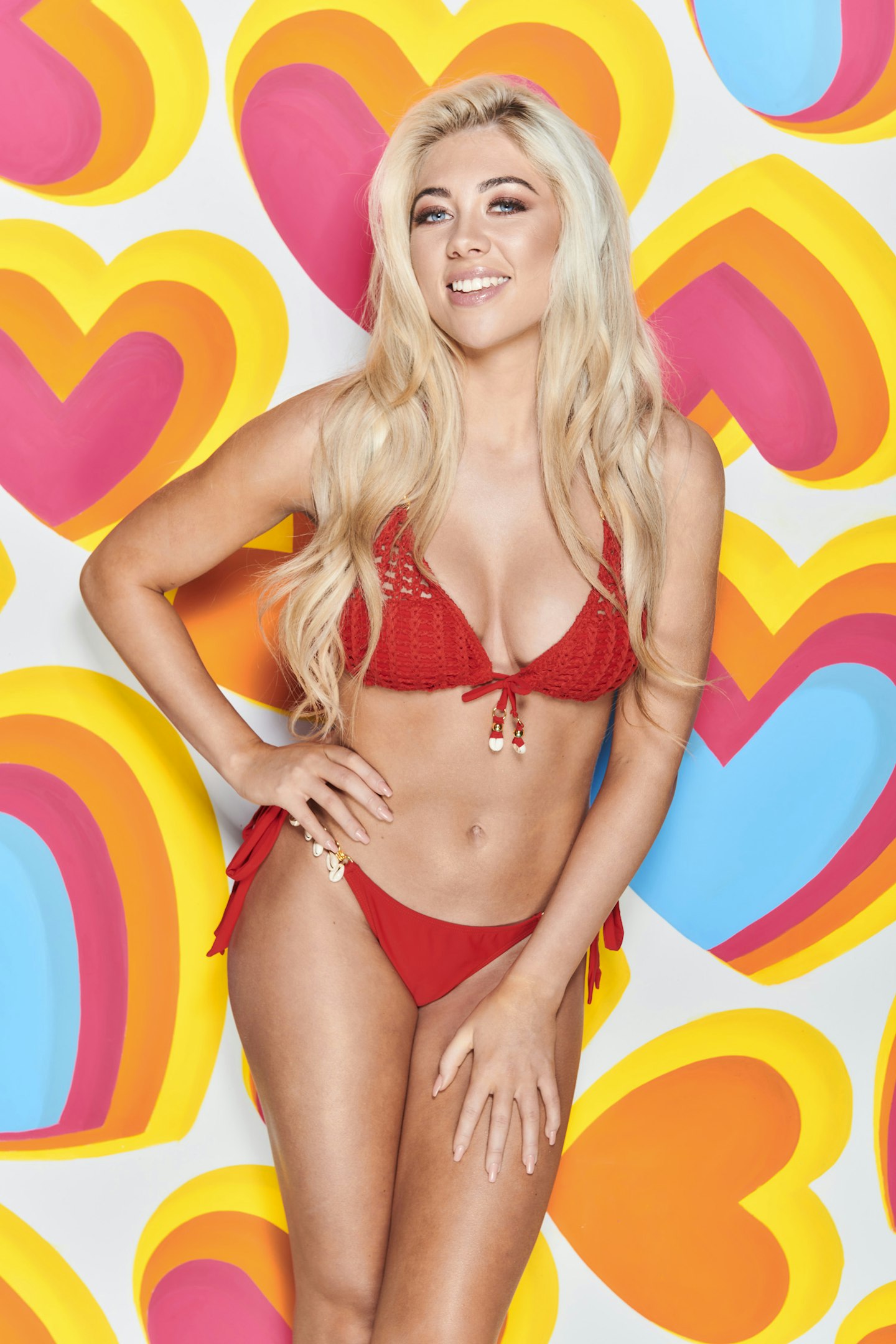 11 of 38
CREDIT: u00a9 ITV Pictures
Paige Turley
The winner takes it all! Scottish babe and aspiring singer Paige walked away the winner of Love Island 2020. She well and truly found her prince!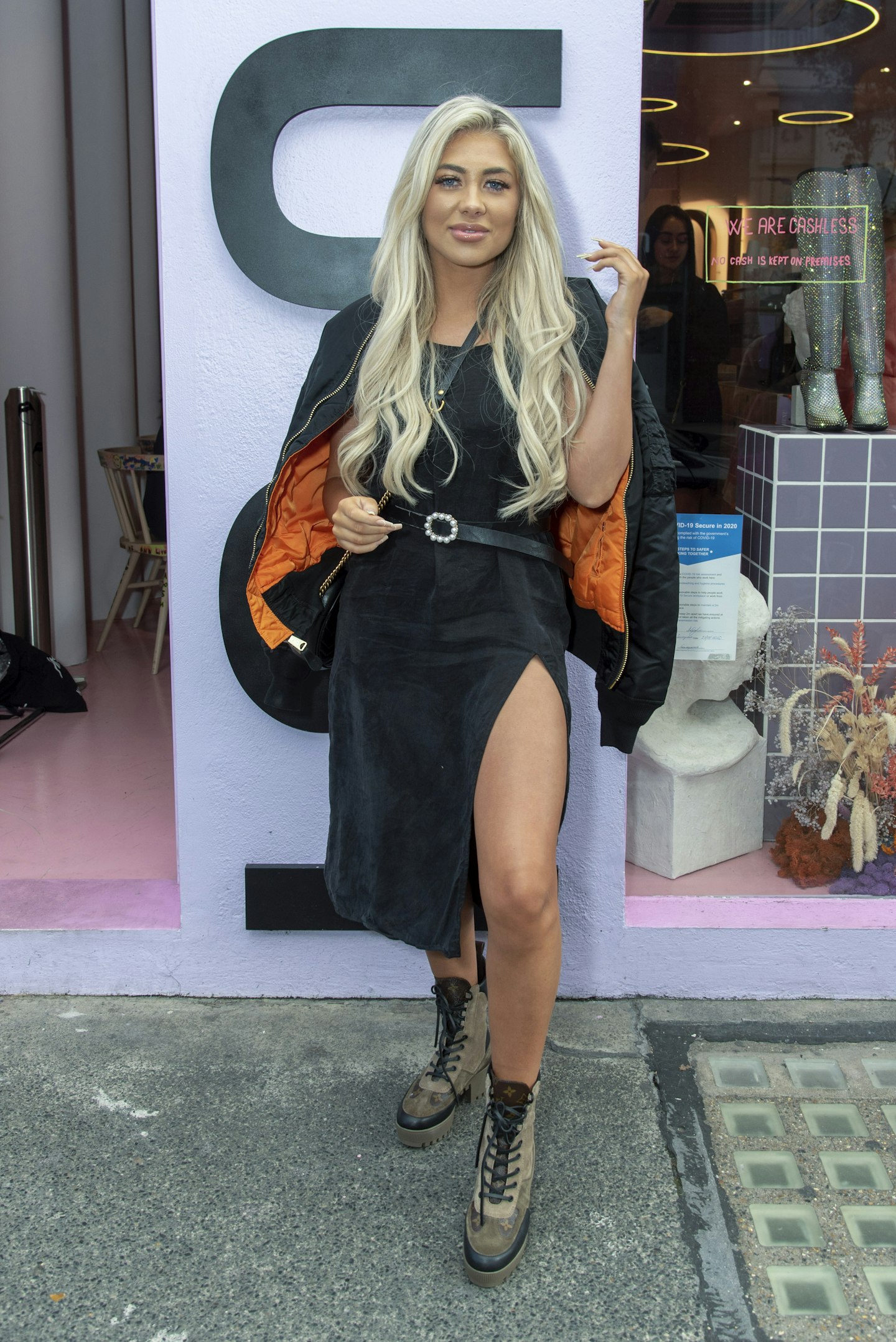 12 of 38
CREDIT: Getty
Paige Turley
Despite enduring a hard period over lockdown they're still madly in love a year later. Aww! And despite EVERYONE wanting another Love Island wedding, the pair recently admitted that they want to do things in their 'own time'.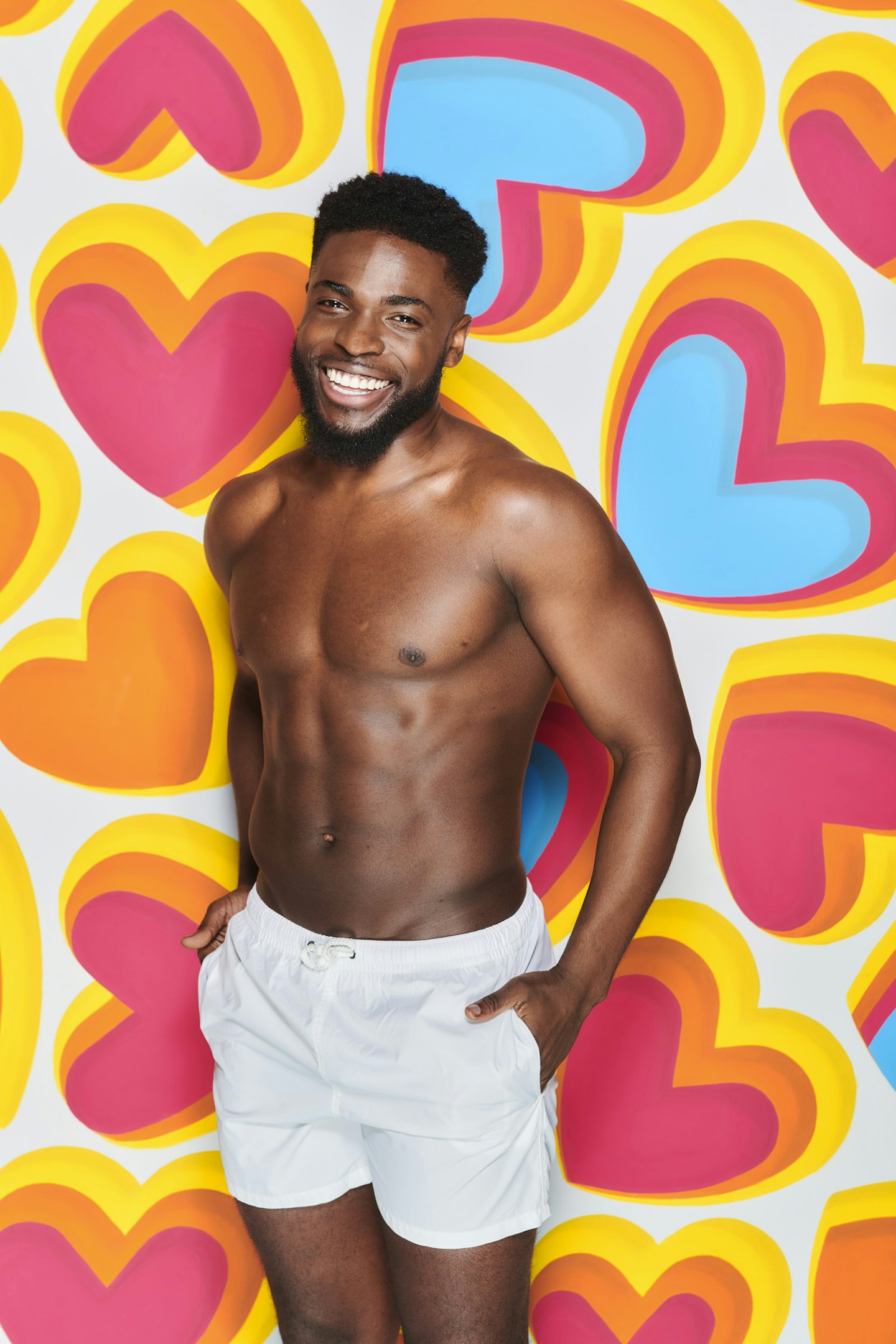 13 of 38
CREDIT: u00a9 ITV Pictures
Mike Boateng
Hunky police officer Mike Boateng left the Love Island villa with a smile as he confessed his love for Priscilla Anyabu, but it took a while for him to find his princess.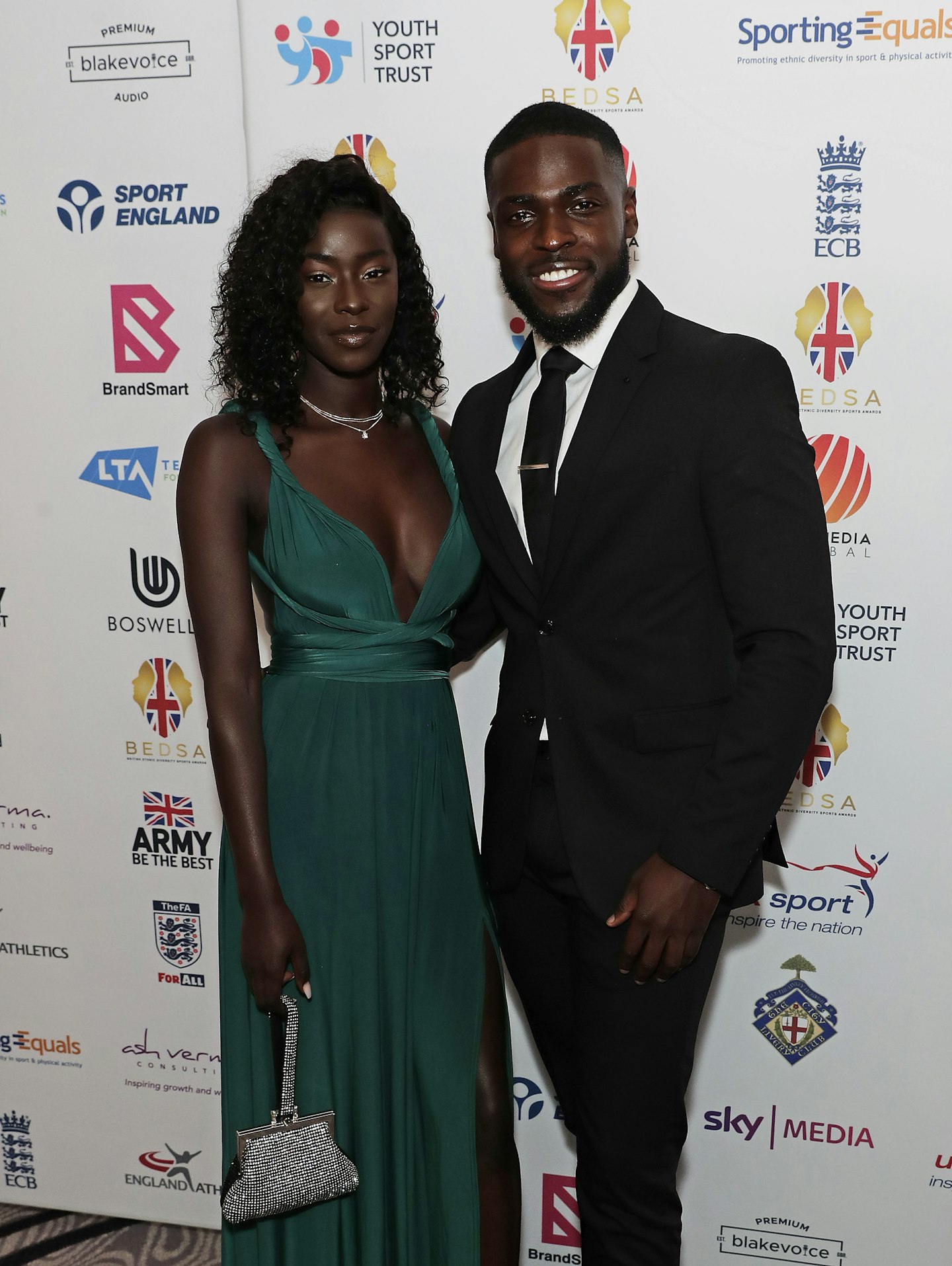 14 of 38
Love Island 2020 where are they now
The pair instantly made things official when they left the villa. They're still very much together and now live together in London.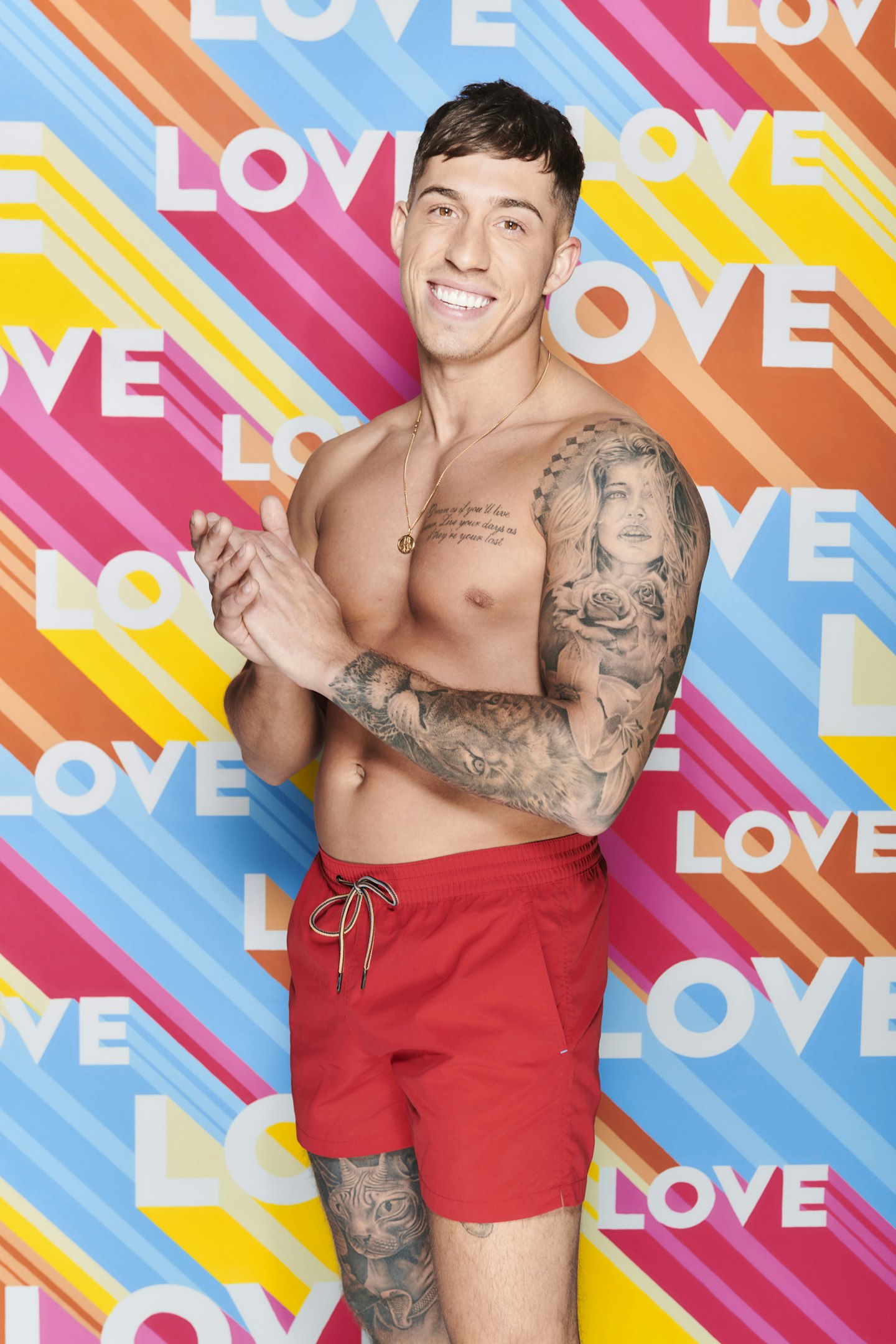 15 of 38
CREDIT: u00a9 ITV Pictures
Connor Durman
Jet-setter Connor went into Love Island to settle down, but after a six-month-long romance with Sophie Piper he is now single again.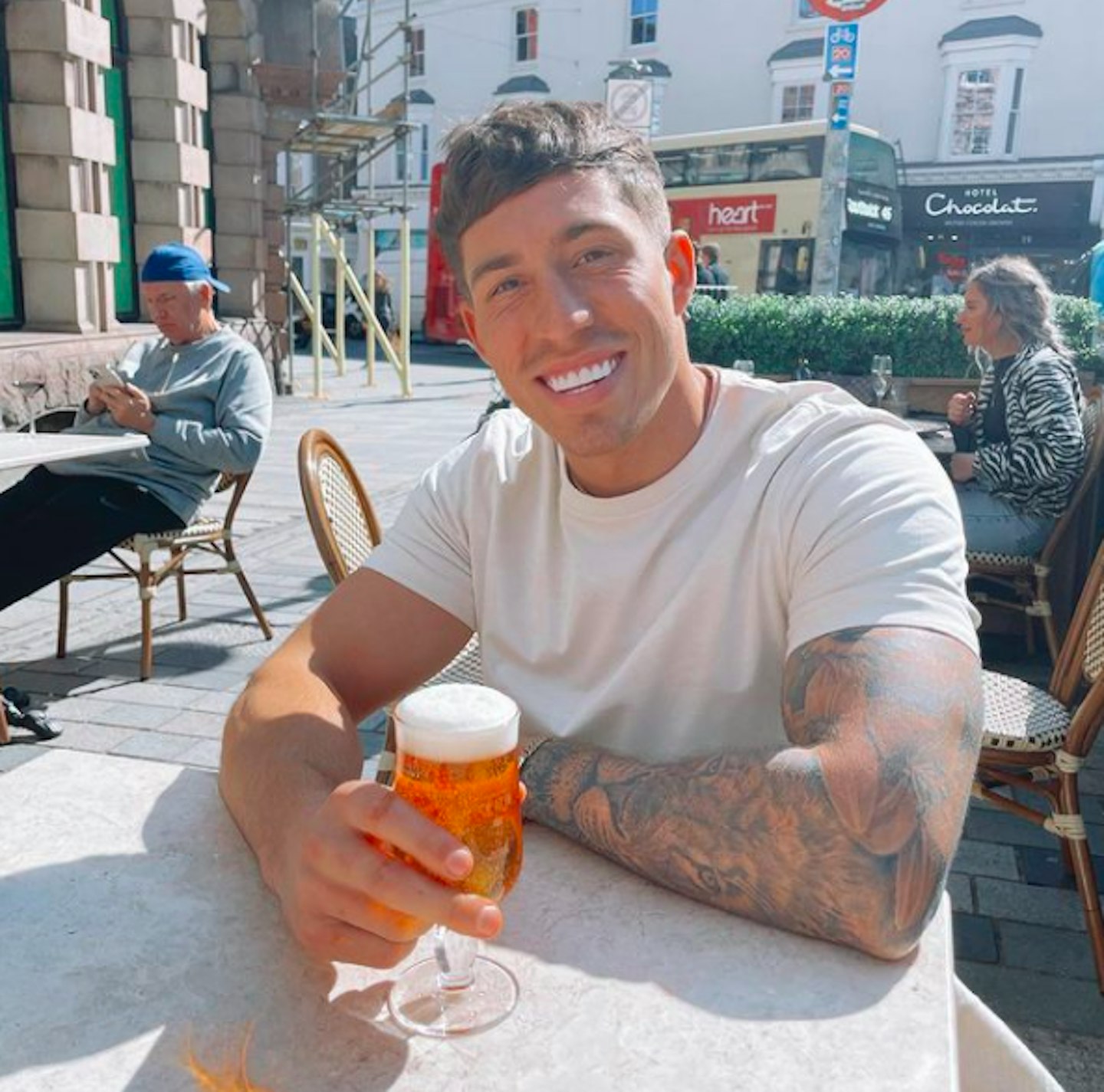 16 of 38
CREDIT: Instagram
Connor Durman
However, he's still got a smile on his face (how could he not) as his coffee business is booming - even through lockdown - and his Instagram following is bigger than ever. That's what we like to see!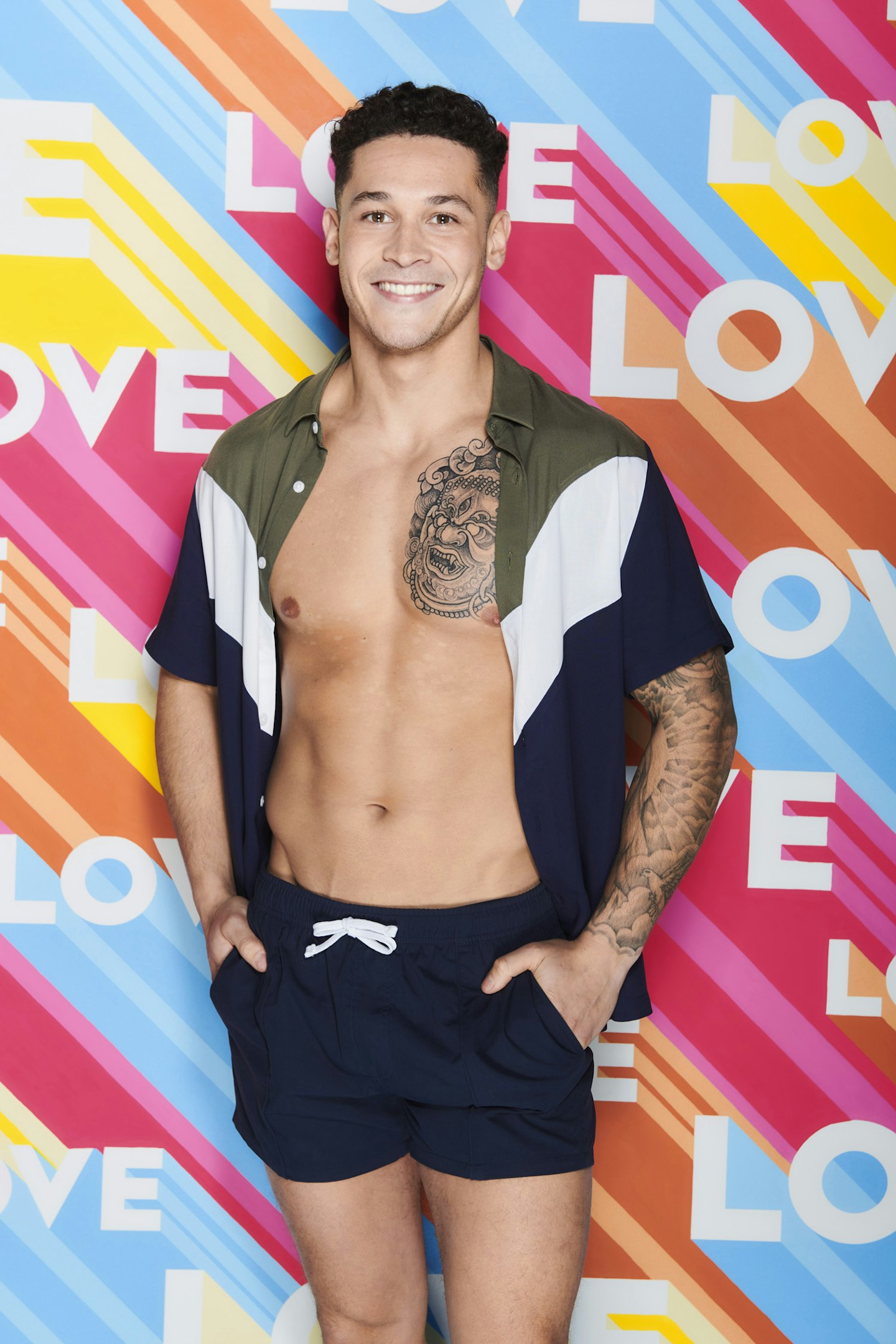 17 of 38
CREDIT: u00a9 ITV Pictures
Callum Jones
Scaffolder Callum become a little bit of a Love Island villian when he dramatically dumped Shaughna and chose to return from Casa Amor with Molly Smith.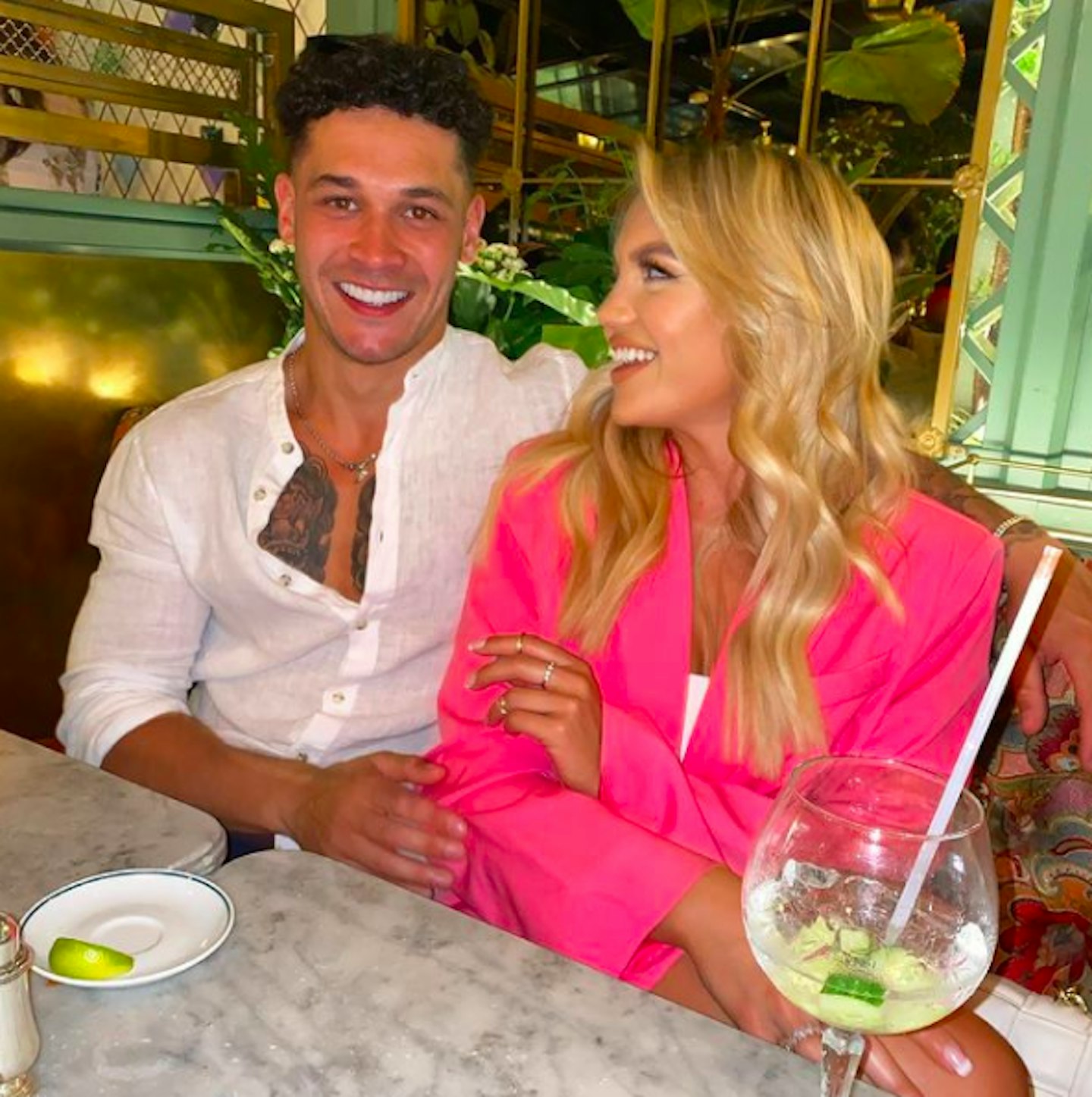 18 of 38
CREDIT: Getty
Callum Jones and Molly Smith
However, it looks like his risky move was worth it as the Manchester duo survived the lockdown and have moved in together - he even spoke to exclusively to us about marriage and babies. Adorable. Talk about proving everyone wrong!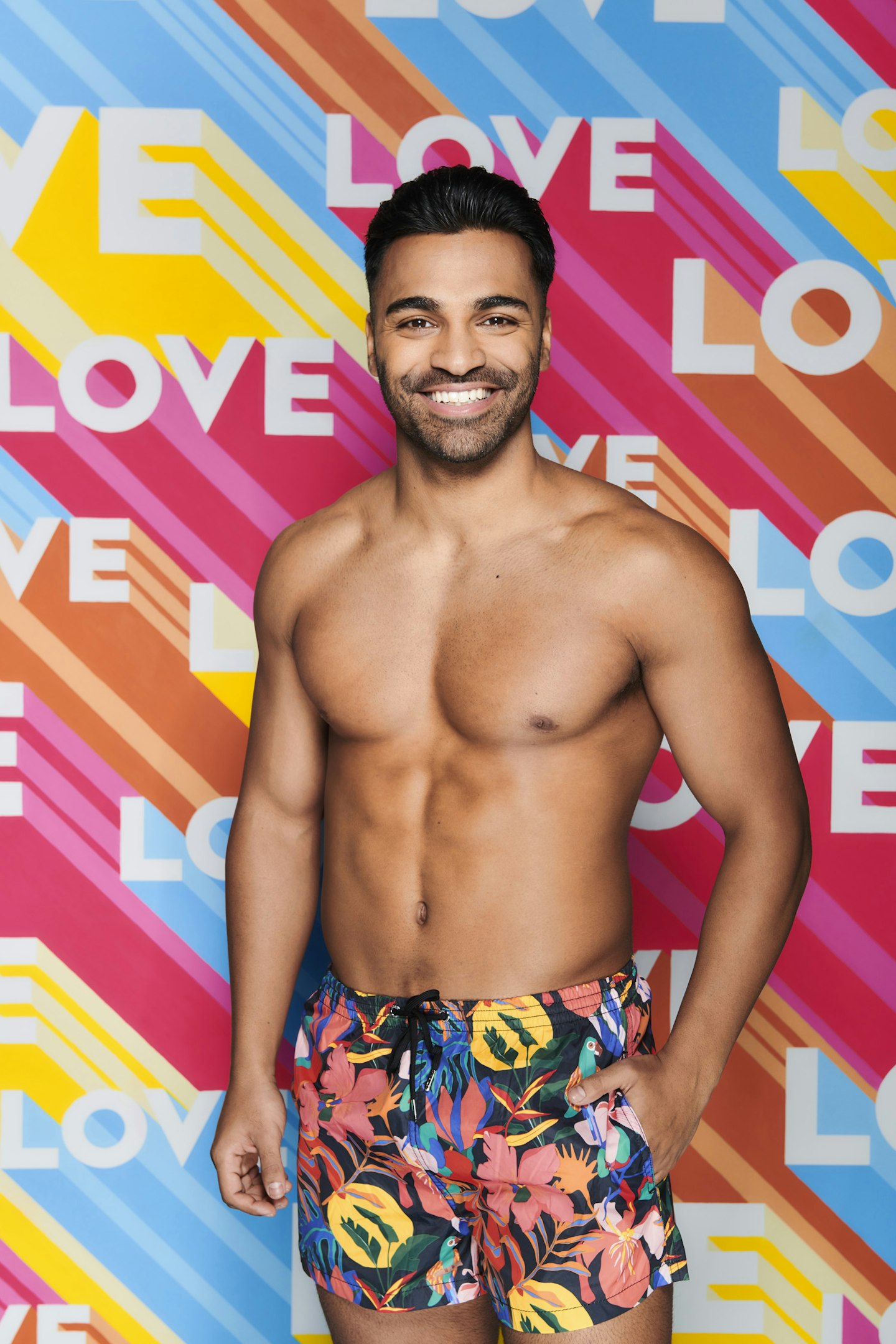 19 of 38
CREDIT: u00a9 ITV Pictures
Nas Majeed
After a few pies and a brief snog with Demi Jones, Nas got his Love Island wish granted when he walked in Casa Amor and met Eva Zapico.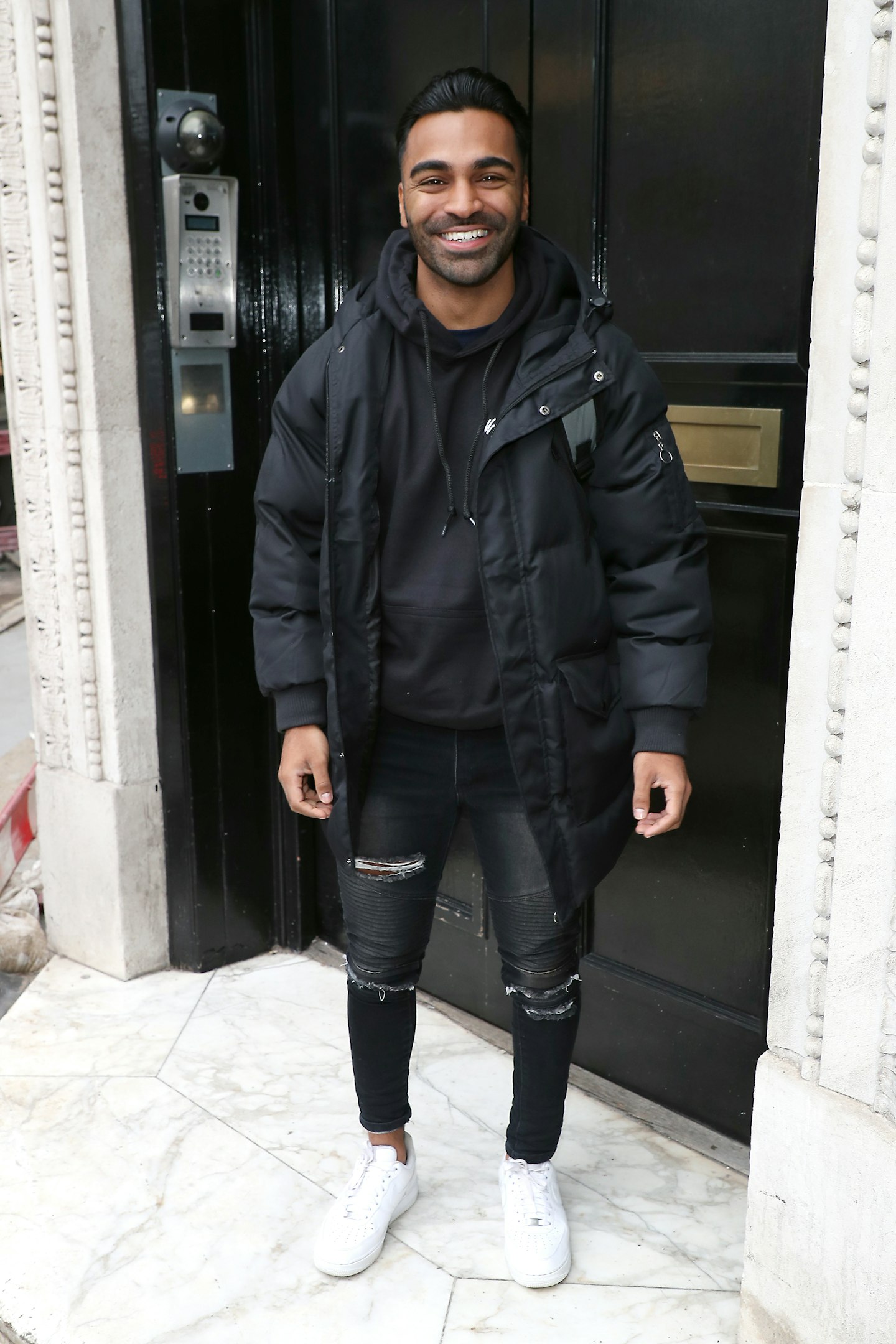 20 of 38
CREDIT: Getty
Nas Majeed
Even though they left very soon after they returned to the main villa, Nas and Eva are still stronger than ever and are another couple to survive any sort of Love Island curse. They even sassily hit back at split rumours in the funniest way last year.
21 of 38
CREDIT: u00a9 ITV Pictures
Ollie Williams
Oh Ollie! His time on Love Island was very brief and surrounded in controversy. From those pictures of him hunting to rumours that he was only on the show for exposure as he left after three days after realising he was still in love with his ex-girlfriend Laura.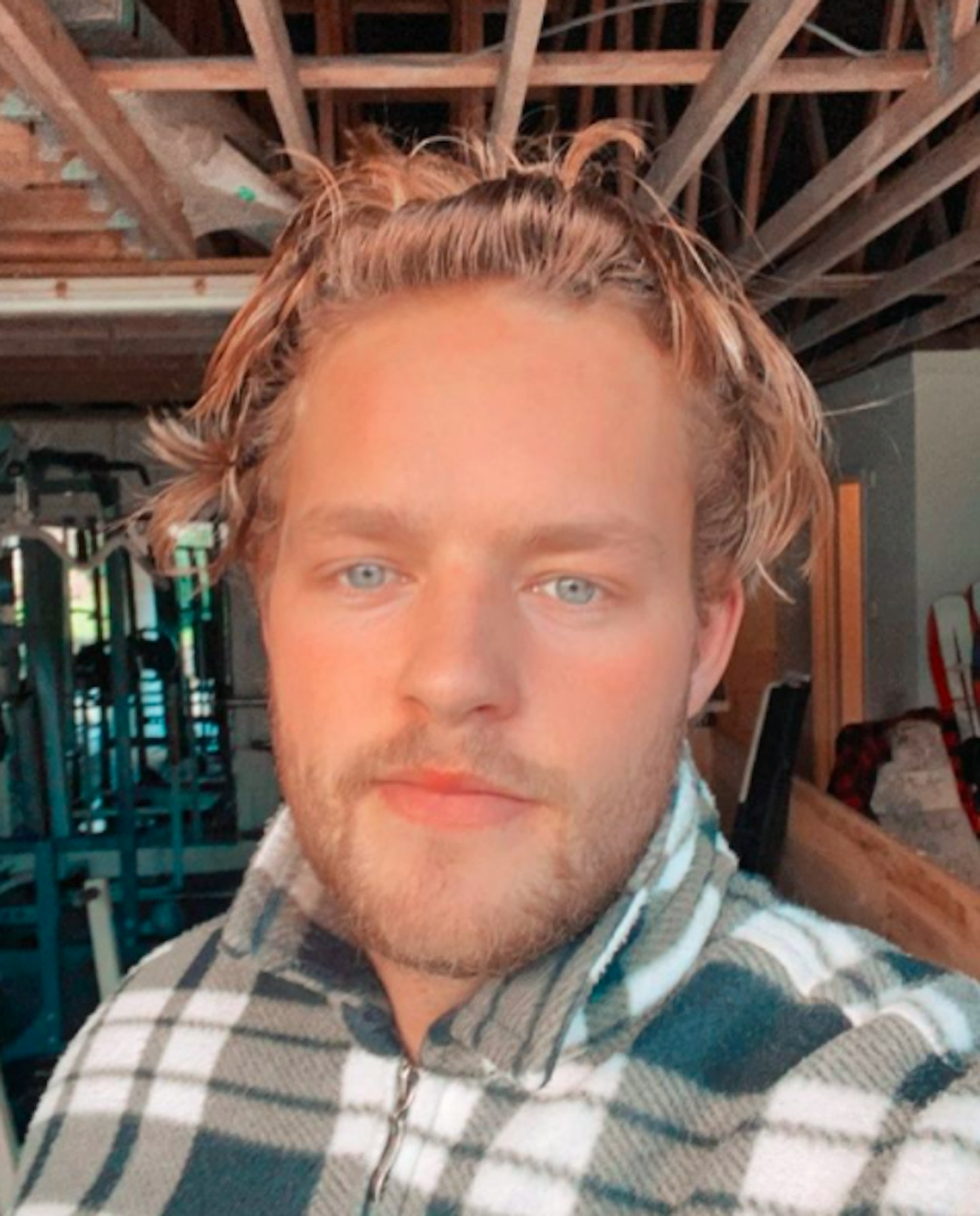 22 of 38
CREDIT: Instagram
Ollie Williams
Since reuniting with his ex-girlfriend Laura soon after the show, Ollie has enjoyed the quiet life. It's not known if Ollie is still loved up with Laura, they last posted a Insta snap together in September 2020. Hmmmm.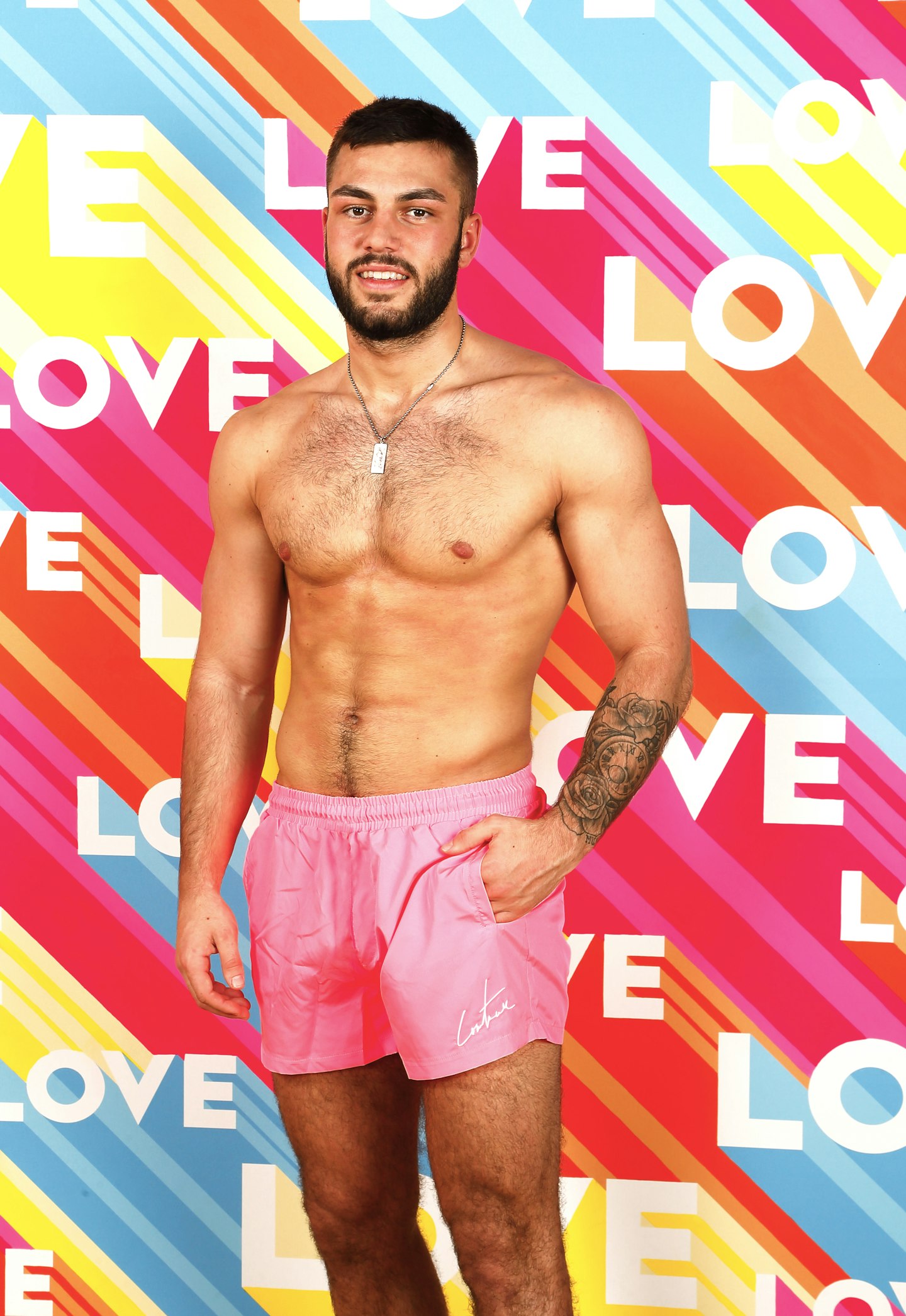 23 of 38
CREDIT: u00a9 ITV Pictures
Finley Tapp
Oh Finley! As well as bagging true love in the form of girlfriend Paige Turley and WINNING the show, the whole nation fell a little bit in love with this cheeky chap.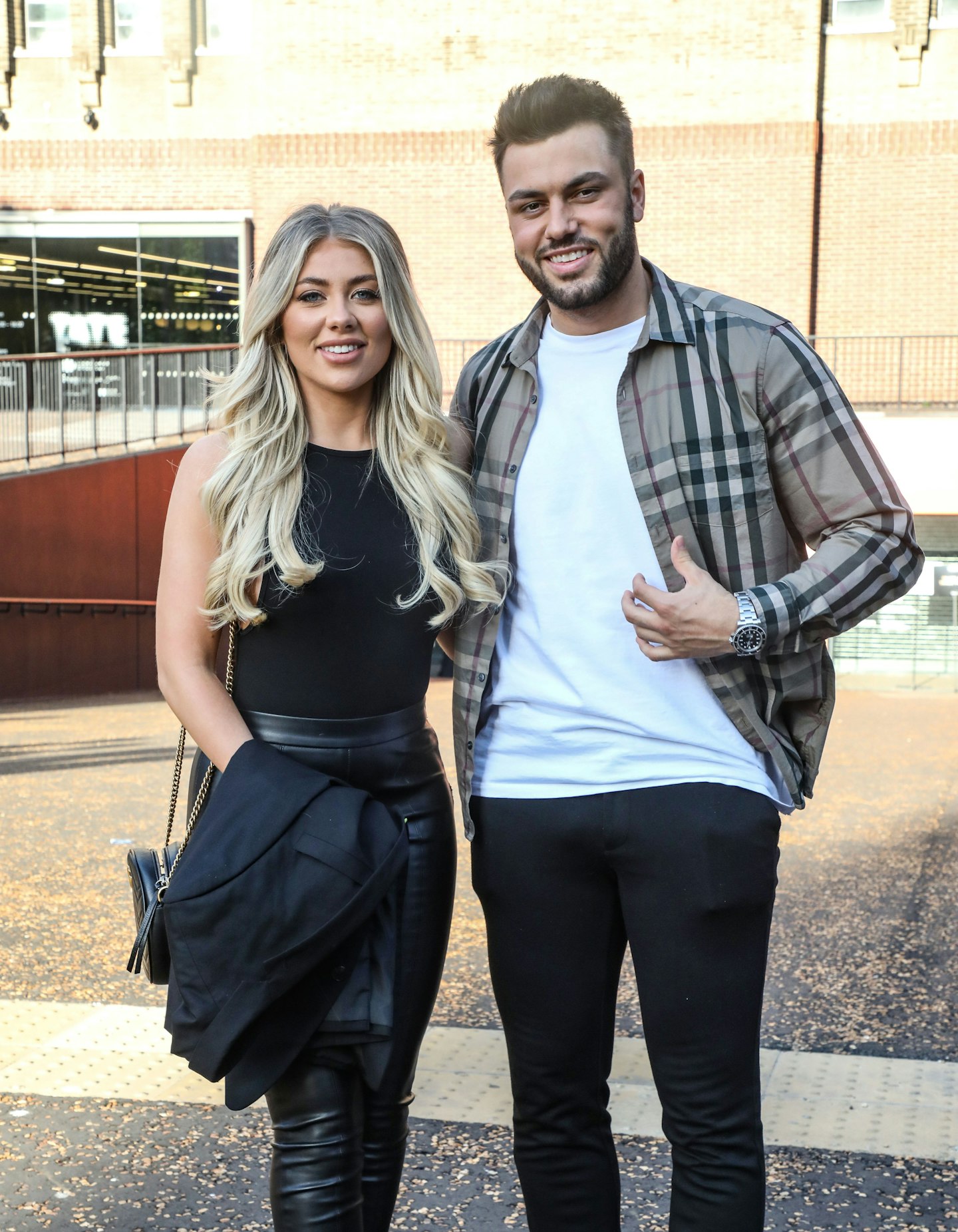 24 of 38
CREDIT: Getty
Finley Tapp
After spending a whole year together, Finn recently revealed to heat that his relationship with Paige went from strength to strength during lockdown because 'he was already used to the intensity of spending every minute with Paige. When you put it like that!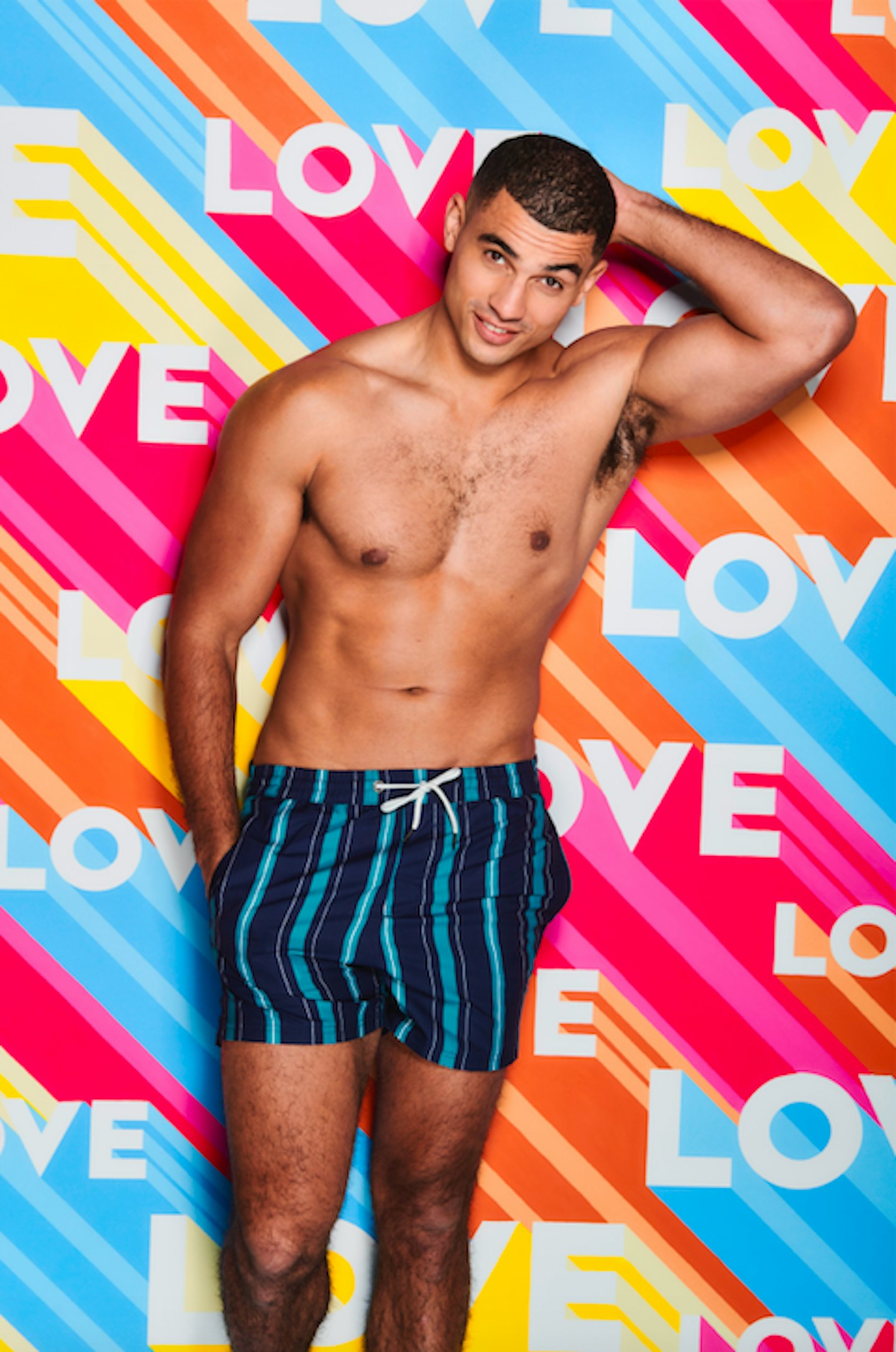 25 of 38
CREDIT: u00a9 ITV Pictures
Connagh Howard
Connagh, 27, dumped from the Love Island villa. The hunk, 27, bid a sad farewell to South Africa on Friday's show after just a few weeks despite sharing a kiss with Rebecca Gormley days earlier, who chose Luke Trotman over him.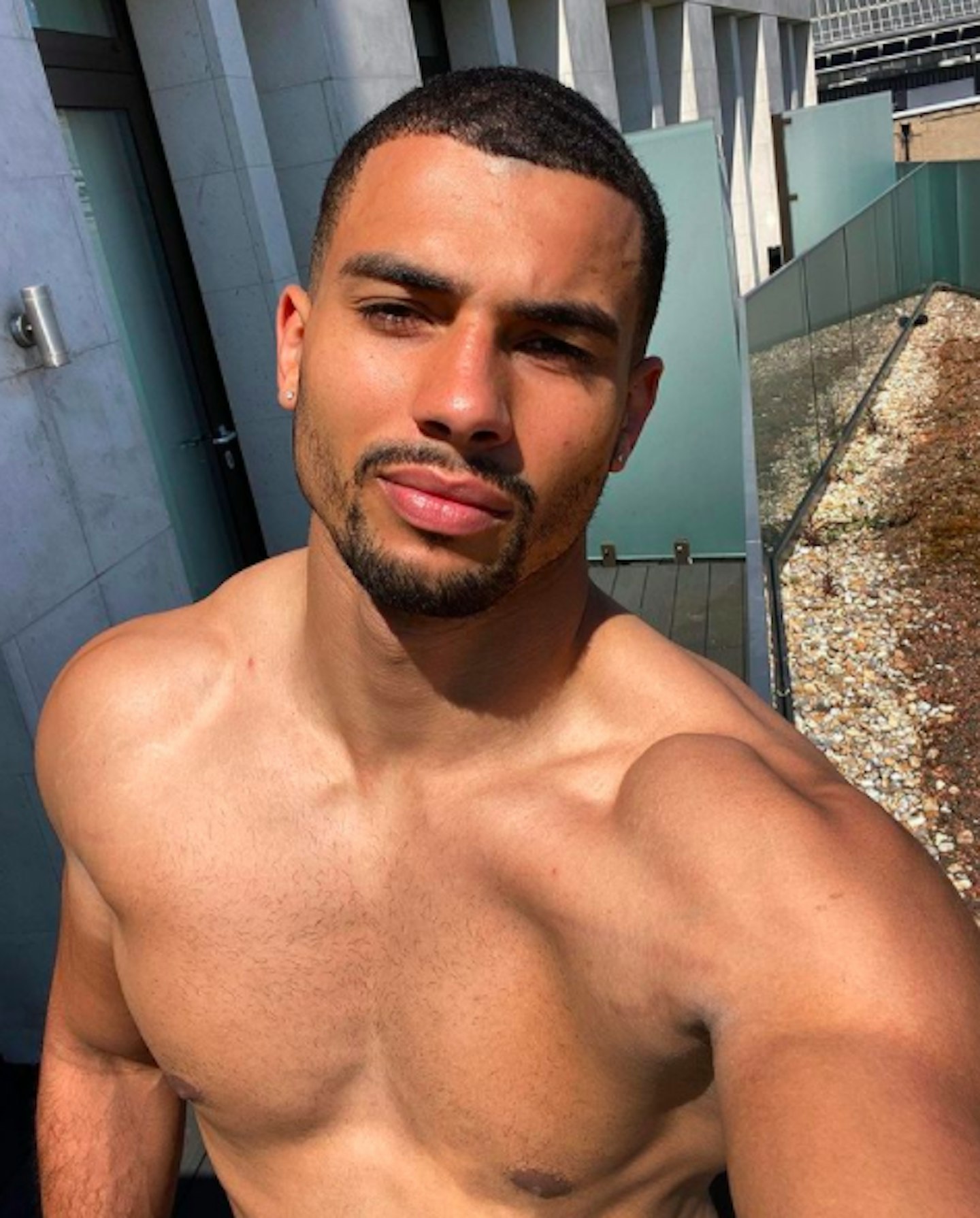 26 of 38
CREDIT: Instagram
Connagh Howard
The model's career as a model and person trainer has rocketed since appearing on the show as he has used the exposure to his advantage. He's also gained a HUGE following on Tik Tok AND found love with girlfriend Beth Dunlavey.
27 of 38
CREDIT: u00a9 ITV Pictures
Rebecca Gormley
The Geordie babe was a little bit picky in the Love Island villa, but finally found her man, fellow Islander Chris Biggs, after leaving the show.
28 of 38
CREDIT: Instagram
Rebecca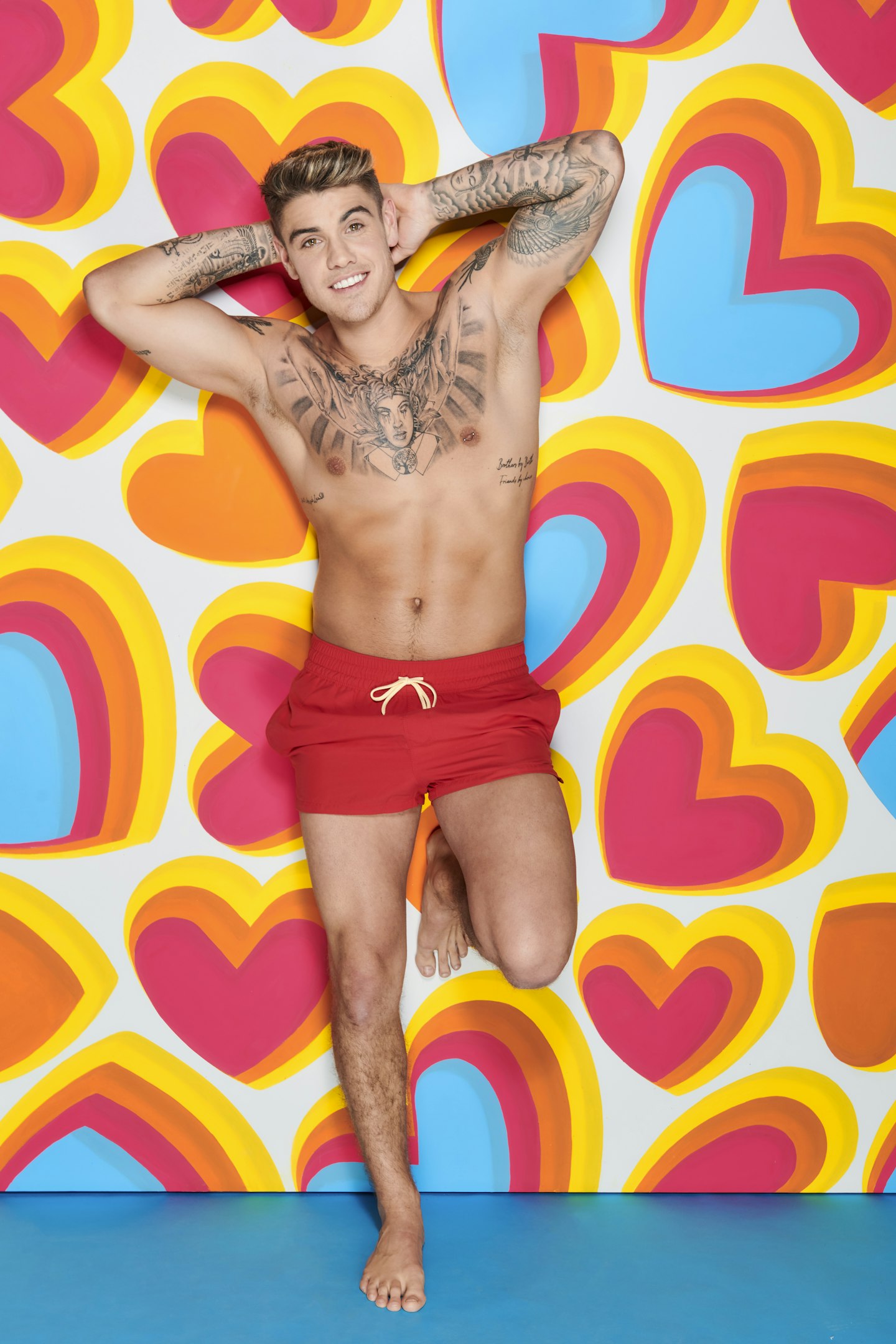 29 of 38
CREDIT: u00a9 ITV Pictures
Luke Mabbott
Justin Bieber lookalike Luke managed to reach the final of the show with Demi Jones, and although we all thought they were the real deal, the pair parted ways at the start of lockdownafter living apart for months.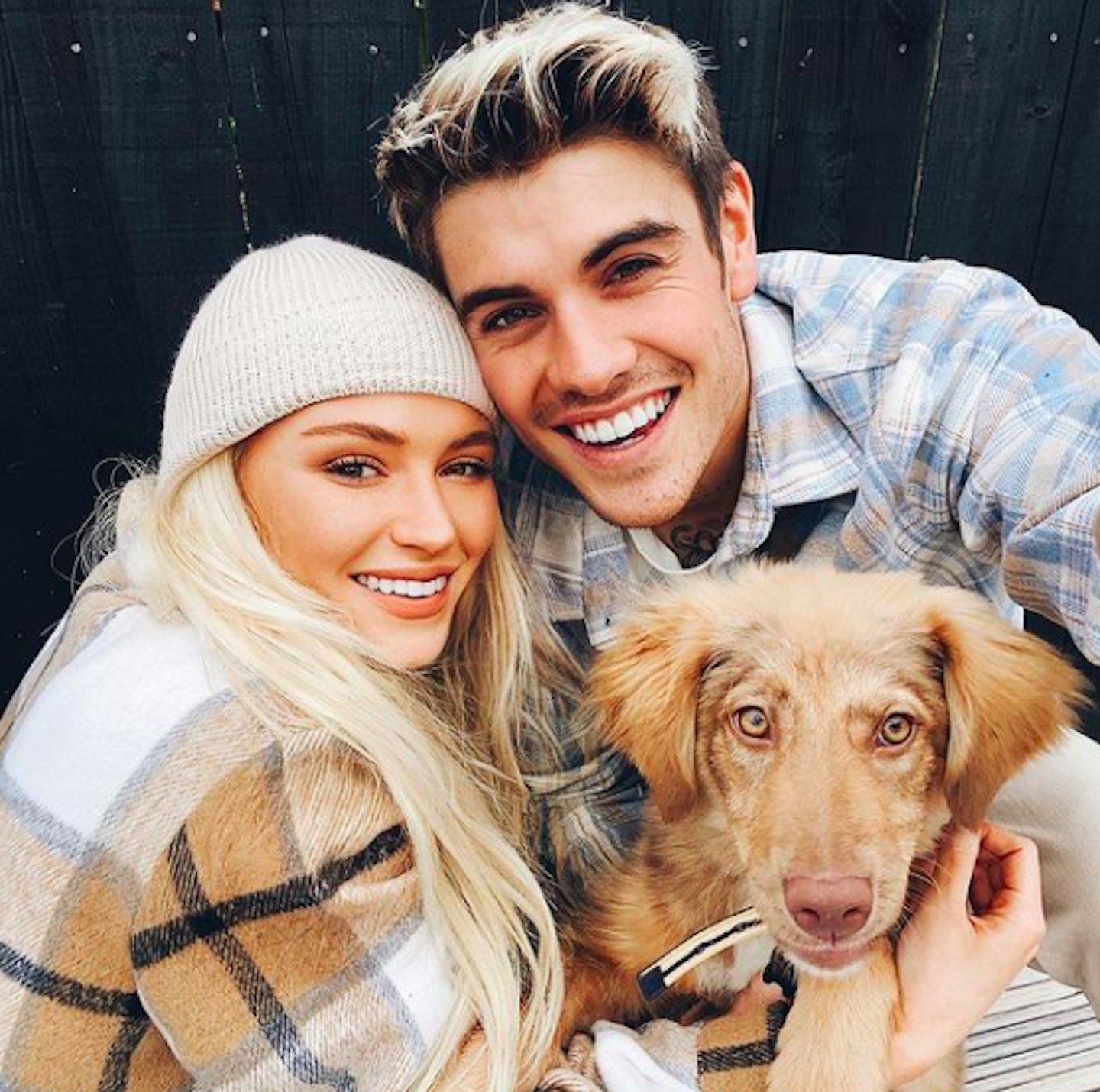 30 of 38
CREDIT: Instagram
Luke Mabbott
Despite being locked down, Luke soon moved on with another Islander, Lucie Donlan, and have been together for just over a year. Luke recently revealed a huge tattoo tribute to his girlfriend after almost a year of dating and the pair have just adopted an adorable rescue dog called Bunny.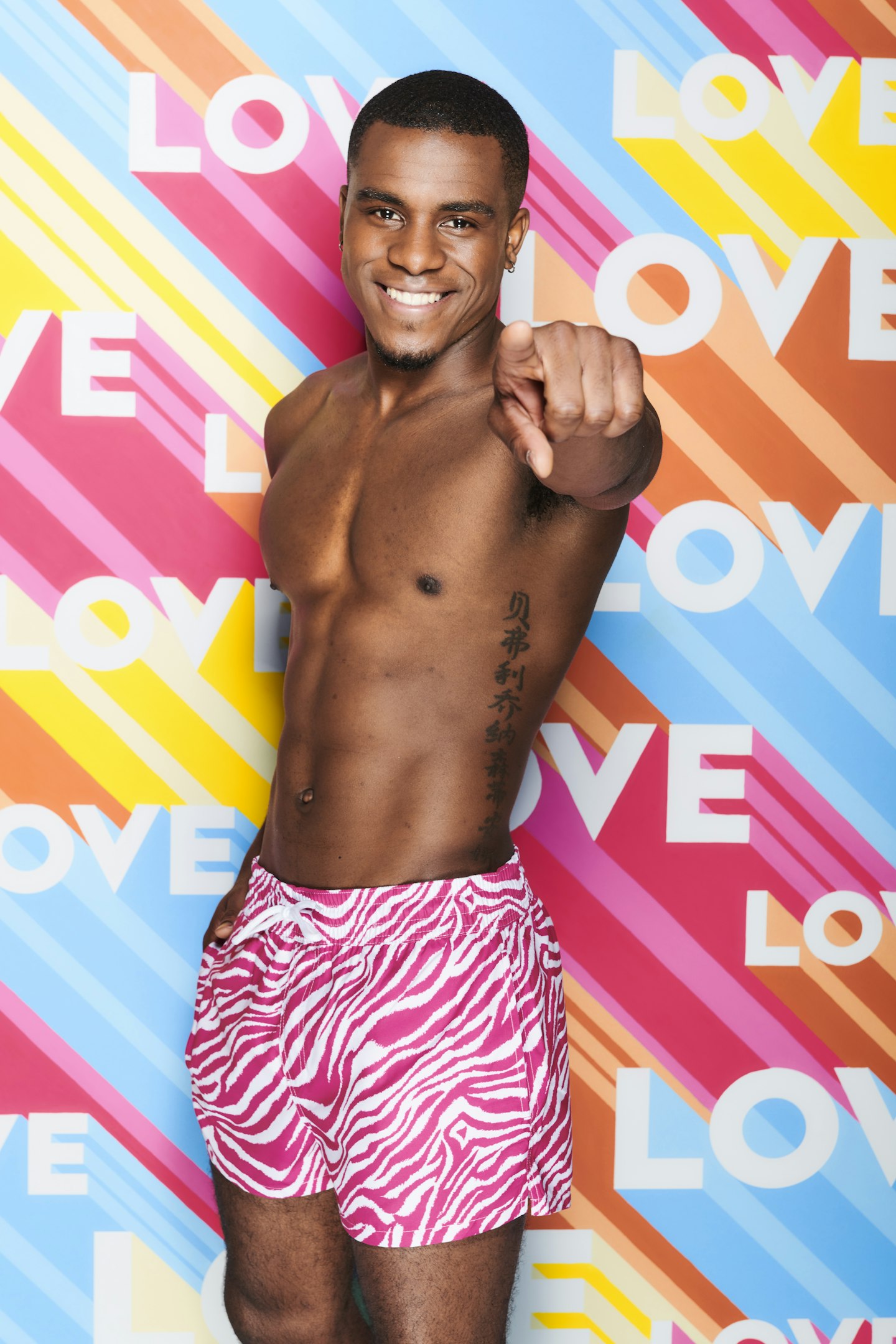 31 of 38
CREDIT: u00a9 ITV Pictures
Luke Trotman
Student Luke walked out of Love Island hand in hand with girlfriend Siânnise and start their fairytale together.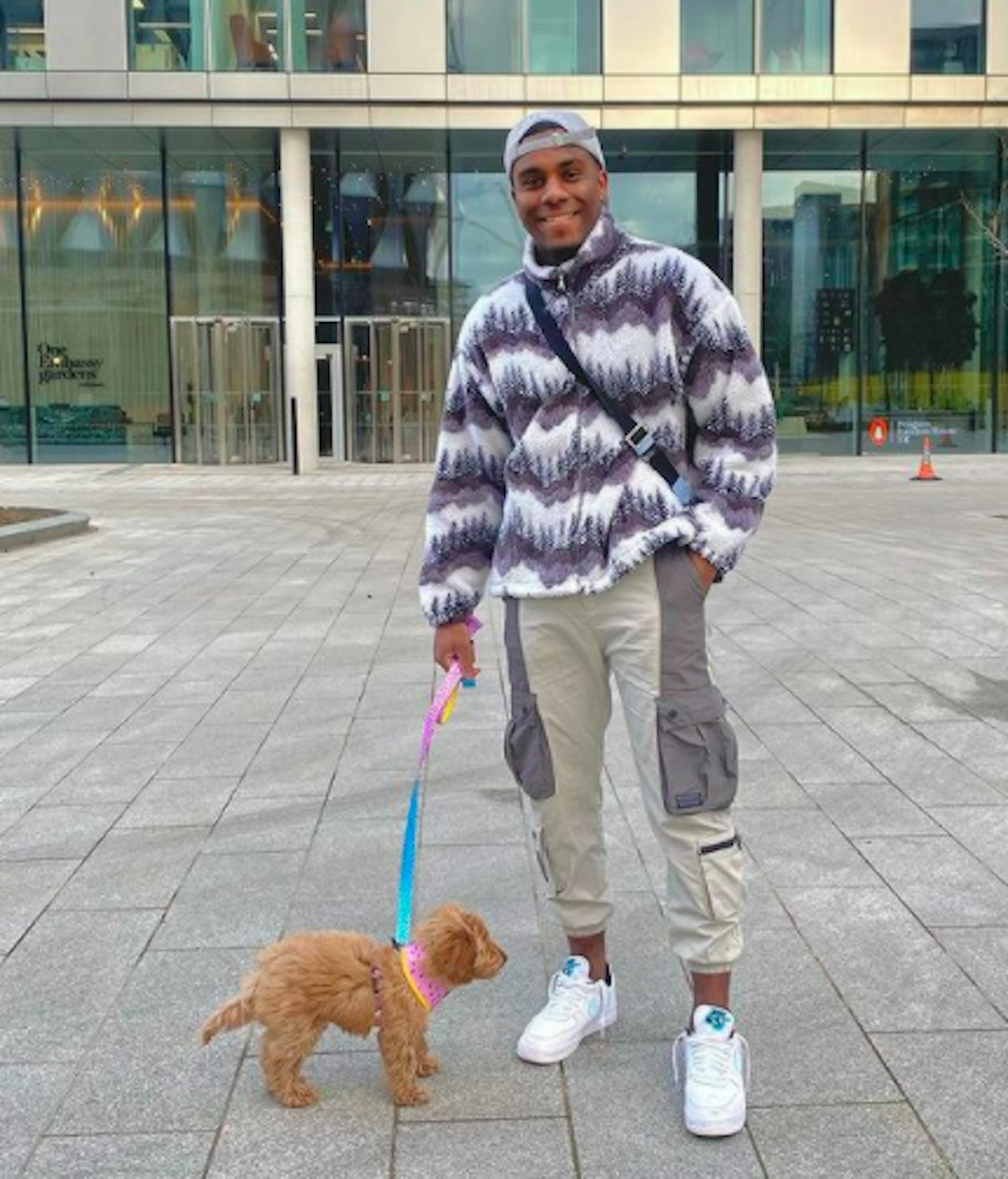 32 of 38
CREDIT: Instagram
Luke Trotman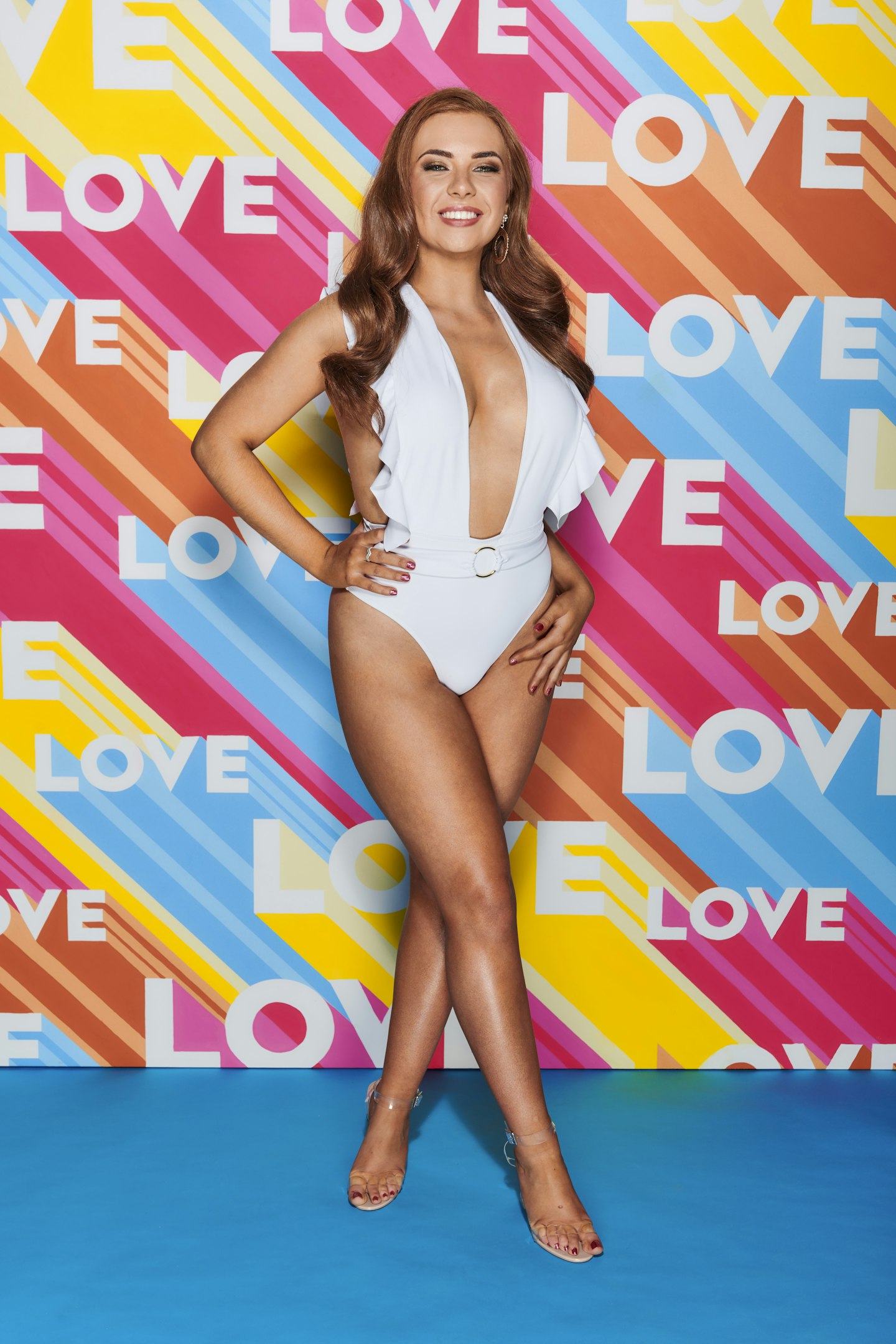 33 of 38
CREDIT: u00a9 ITV Pictures
Demi Jones
Even though she was super unlucky in love in the villa, Demi's infectious personality has made her a stand out star in her own right.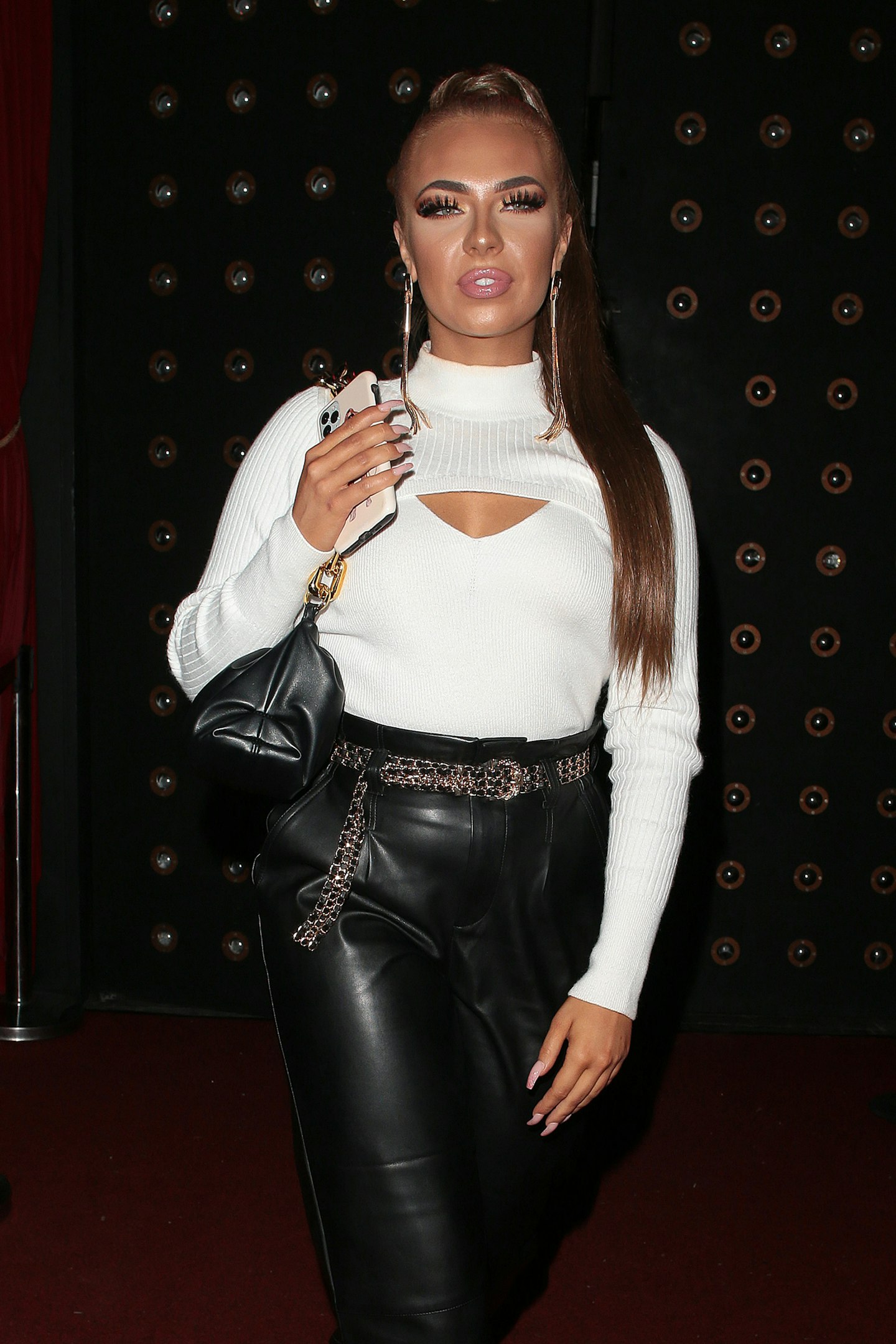 34 of 38
CREDIT: Getty
Demi Jones
Since the show, she's landed deals with Missguided and is a brand ambassador @tatti_lashes. However, in May 2021, Demi revealed to the world that she has thyroid cancer and announced that she will have to undergo surgery. Ever the optimist though, Demi has been updating fans of her surgery progress, admitting that she's a 'tough cookie'. She sure is!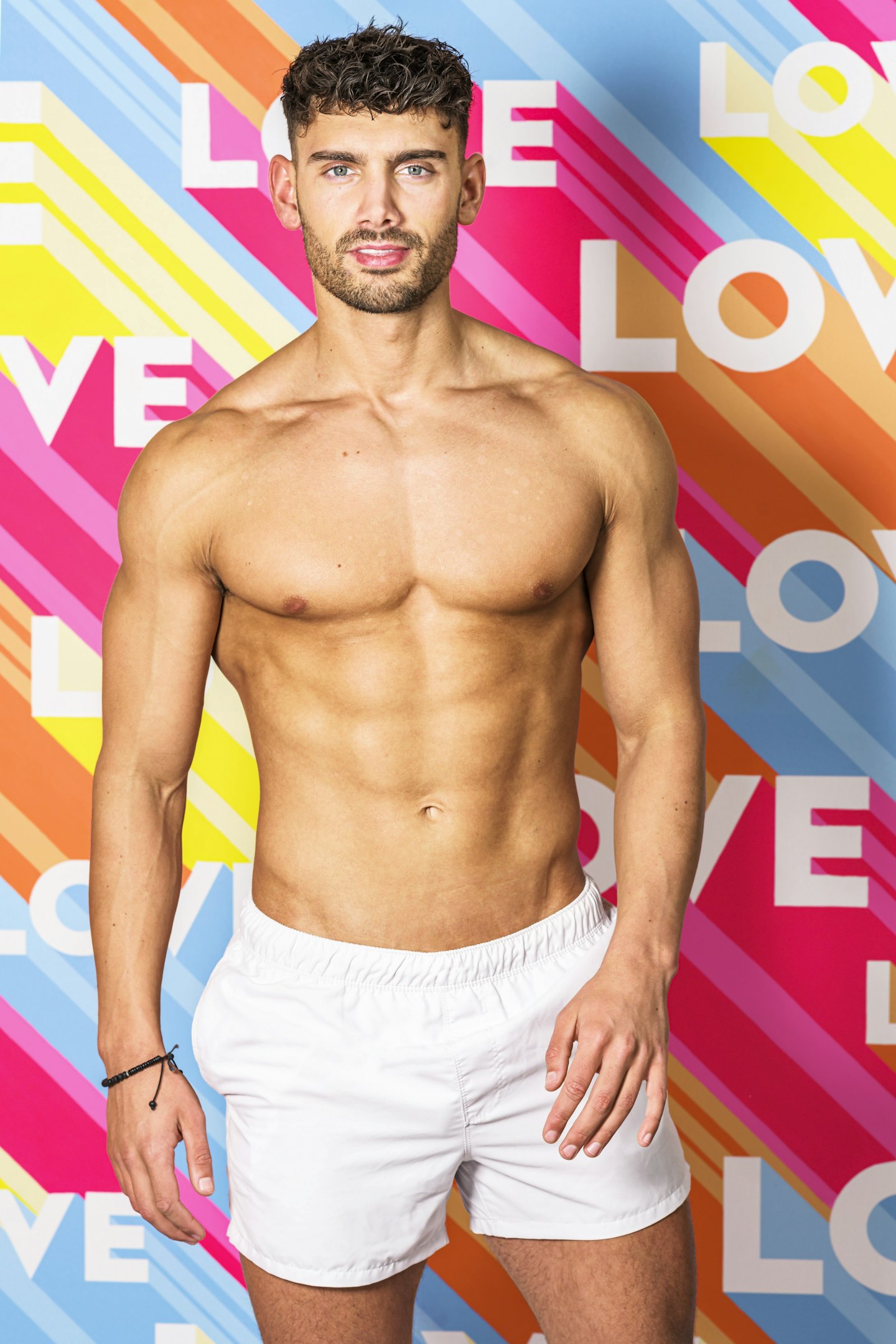 35 of 38
CREDIT: u00a9 ITV Pictures
Wallace Wilson
Scottish personal trainer Wallace entered Love Island towards the end, but he still made an impression, although not quite enough to leave with a lady on his arm.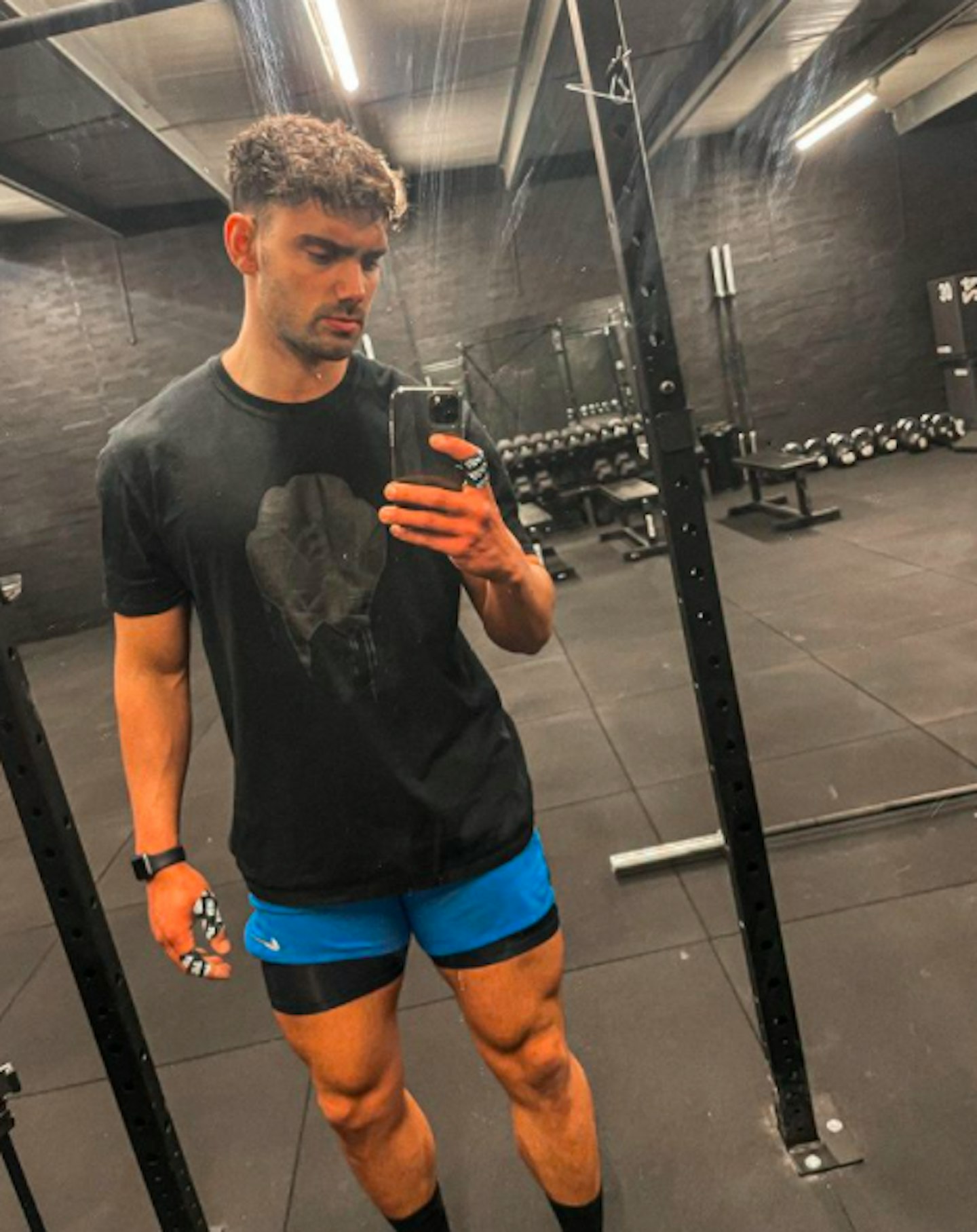 36 of 38
CREDIT: Instagram
Wallace Wilson
Outside the villa, Wallace in focusing on his personal training back home, is he still on the lookout for love? Who knows, he likes to play it coy.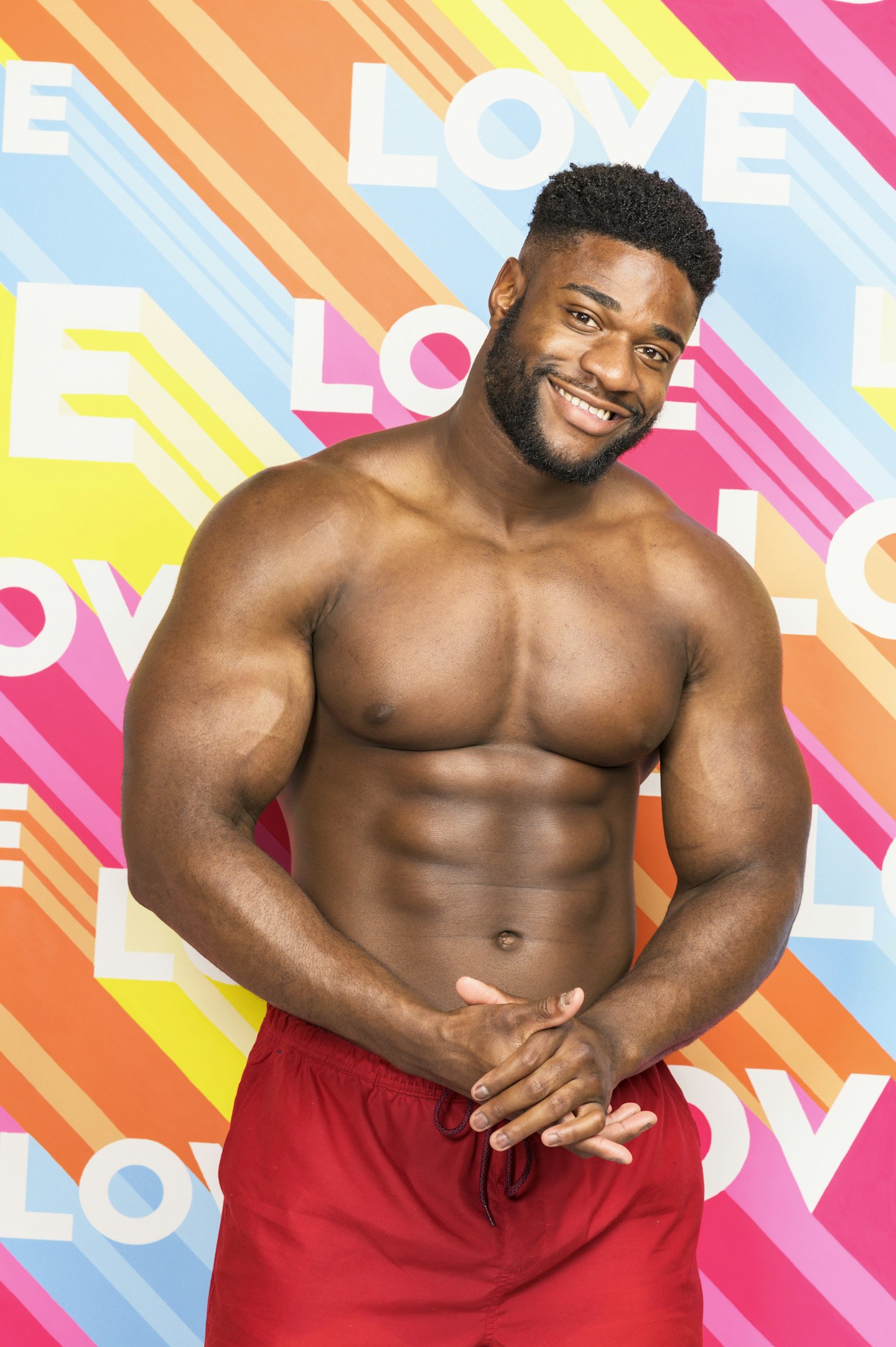 37 of 38
CREDIT: @ ITV Pictures
Ched Uzor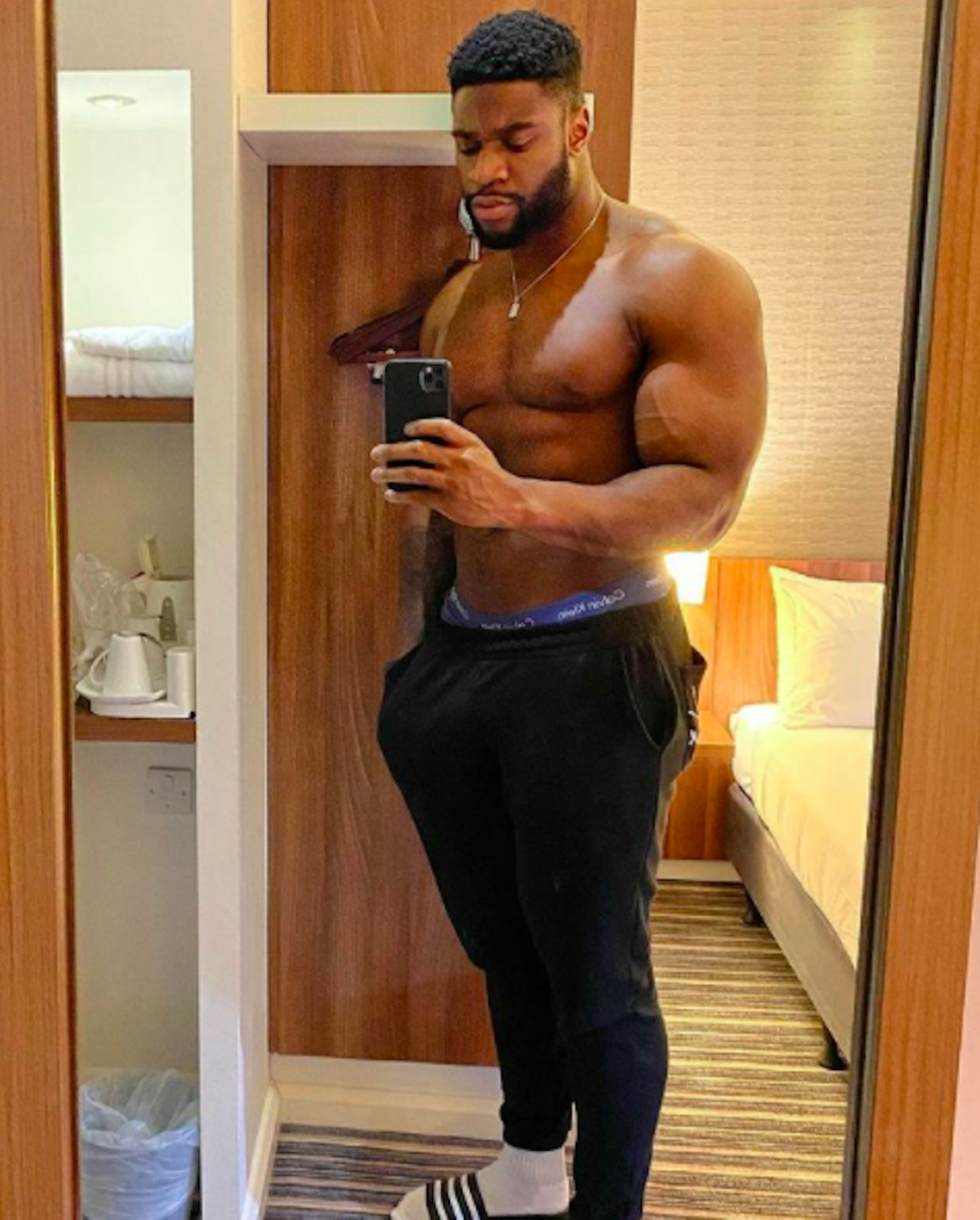 38 of 38
CREDIT: Instagram
Ched Uzor
Since the split, Ched and Jess haven't reconciled and it looks like he's currently still single.