When Brooklyn Beckham announced his engagement to US actress Nicola Peltz last year, nobody was more excited than his parents. David and Victoria were thrilled that, after a few rocky years, their eldest child was finally settling down and seemed to have found a purpose in life. However, over the past few months, Brooklyn, 21, has lived his life more and more on social media, professing his love for 25-year-old Nicola – and showing very intimate moments of them together.
Inevitably, this has led to a fair amount of criticism. He's even been branded a "loser" and "ridiculous" by harsh commenters for his new tattoo, a letter from "future wifey" Nicola placed under a previous inking of her eyes. It was his fifth tattoo in tribute to her, and Piers Morgan berated him for it on live TV, saying, "Putting your girlfriend or fiancée or wife's eyes on your neck is just creepy and weird. It's not romantic, it's just the oddest, weirdest, most cringe thing I've ever seen."
And while his parents are openly supportive whenever Brooklyn posts anything, we're told that they are worried he is focusing everything on Nicola and their future, and is not thinking about anything else – like his career, and having his own circle of friends.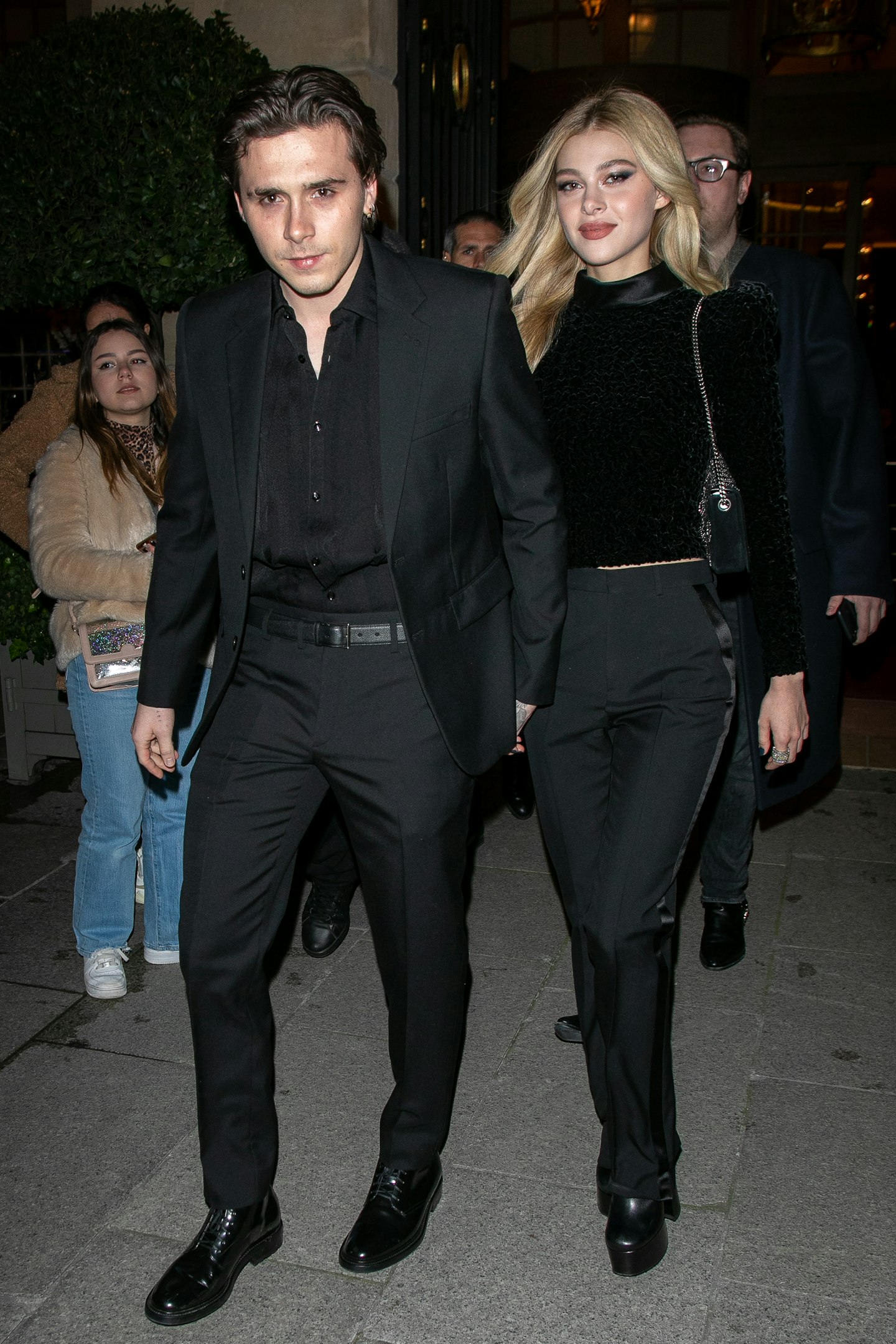 "Victoria has put so much into Brooklyn's career and his brand, trying to help him and giving him access to experts – her people are constantly trying to find opportunities and uncover his potential," our insider says. "But now, he's wrapped up in Nicola, and the two of them flit around the place as if being beautiful was a job. Vic's biggest fear is that Nicola will get bored of him because of a lack of life purpose and plans – she's all he has right now. He's become this extension of Nicola, and both Vic and David worry that this could end and he could become a bit of a lost soul.
"They know that Nicola is equally as devoted to Brooklyn and has no intention of ending things. But, as his parents, they naturally worry. They are trying to have that conversation with him, to gently coax him to get a little more independent. But Brooklyn is completely in love, and doesn't care what anyone else thinks. He says he doesn't need his own friends if he's got Nicola."
Brooklyn and Nicola got engaged last summer, after less than a year of dating. They were hoping to get married this year, but have had to postpone their wedding because of the pandemic. With their big day put on hold, Posh and Becks – who are currently in Miami with their three other children, Romeo, 18, Cruz, 15, and nine-year-old Harper – were hoping that Brooklyn would focus more on his career.
Ever since he dropped out of university in 2017, the budding photographer has had a few jobs. But his parents are said to be surprised by his apparent lack of ambition and work ethic, and his new focus on instead becoming a power couple with Nicola.
CHECK OUT Victoria and David Beckham's love story from the start
Relationship Timeline: Victoria And David Beckham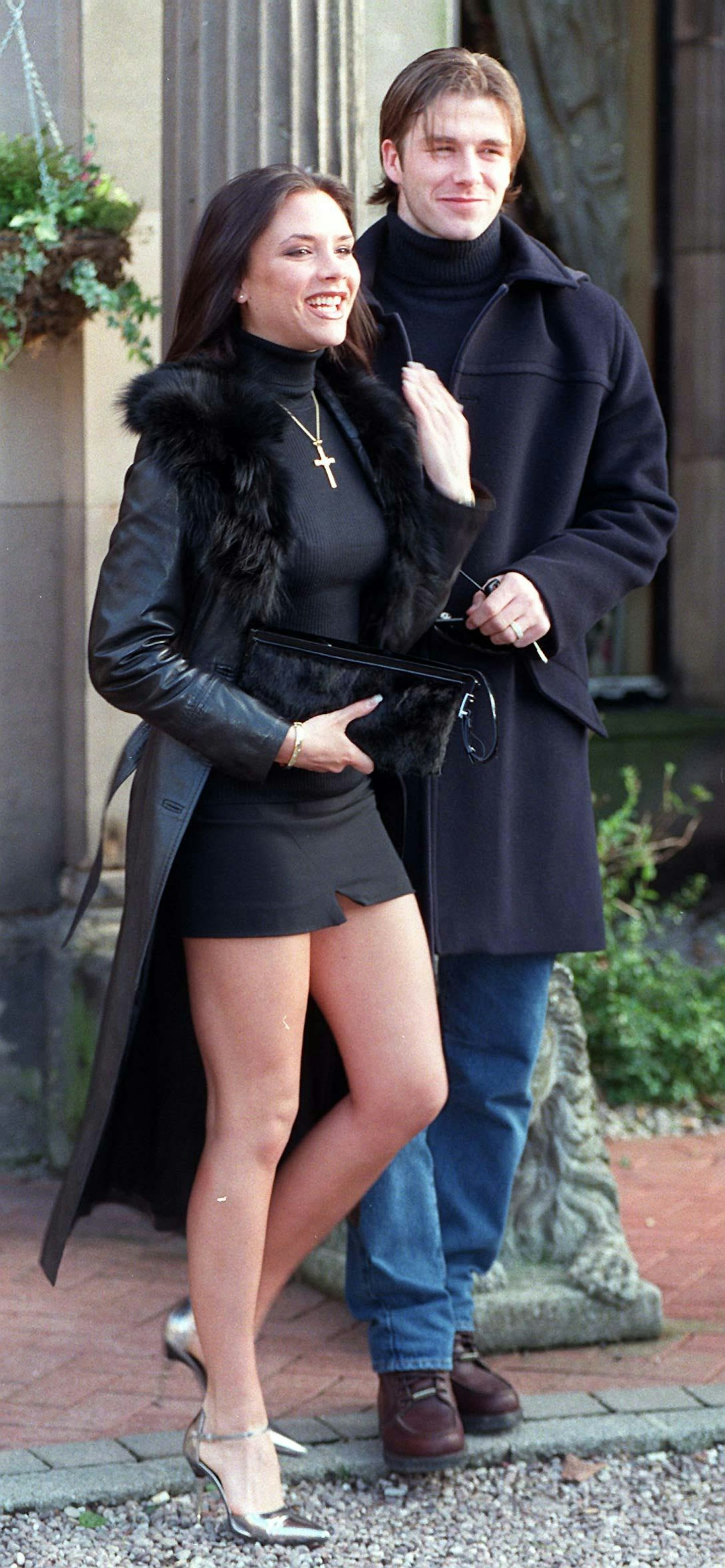 1 of 29
1998
The happy couple moments after their wedding announcement.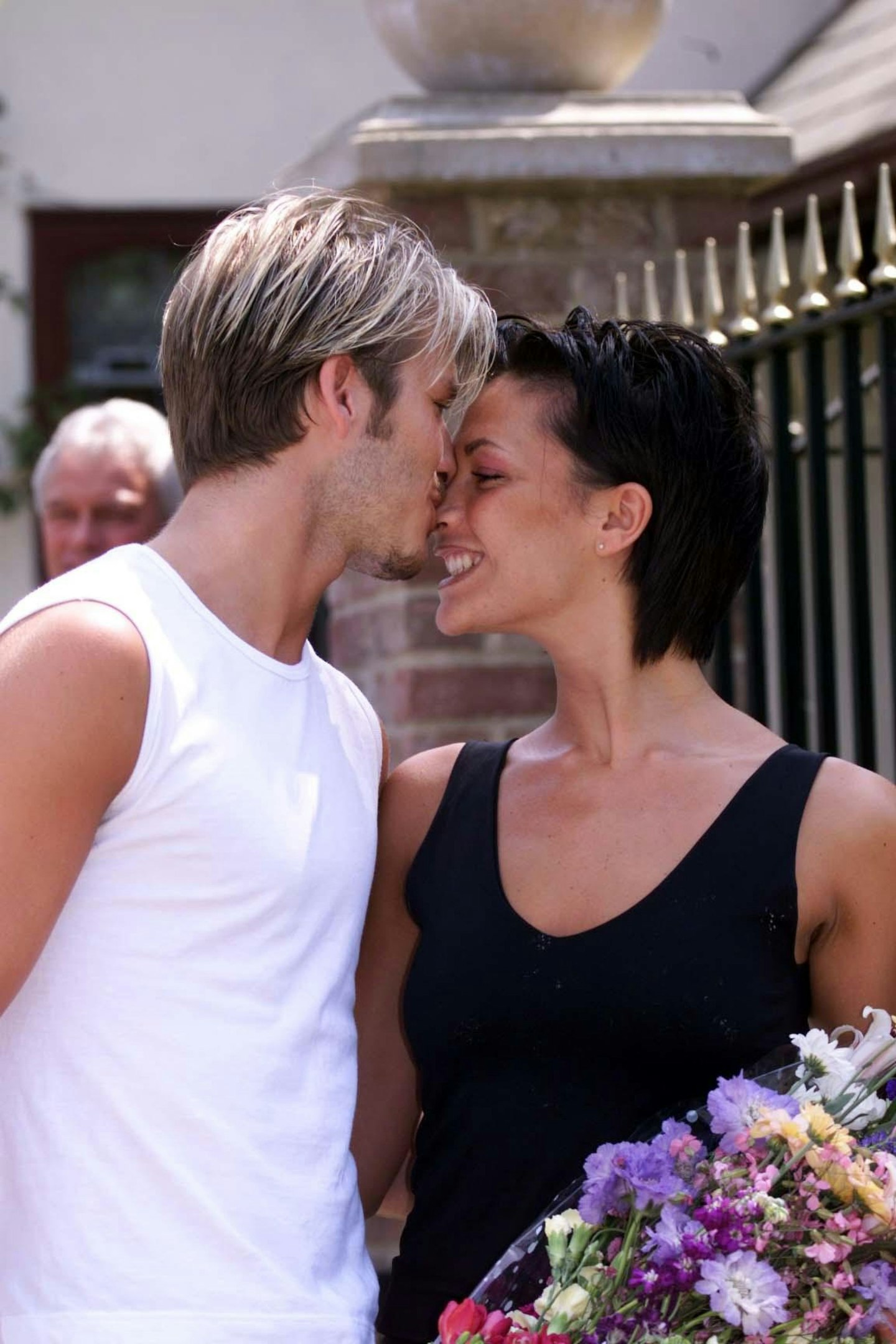 2 of 29
1999
David and Victoria share a moment before flying to Ireland to get married.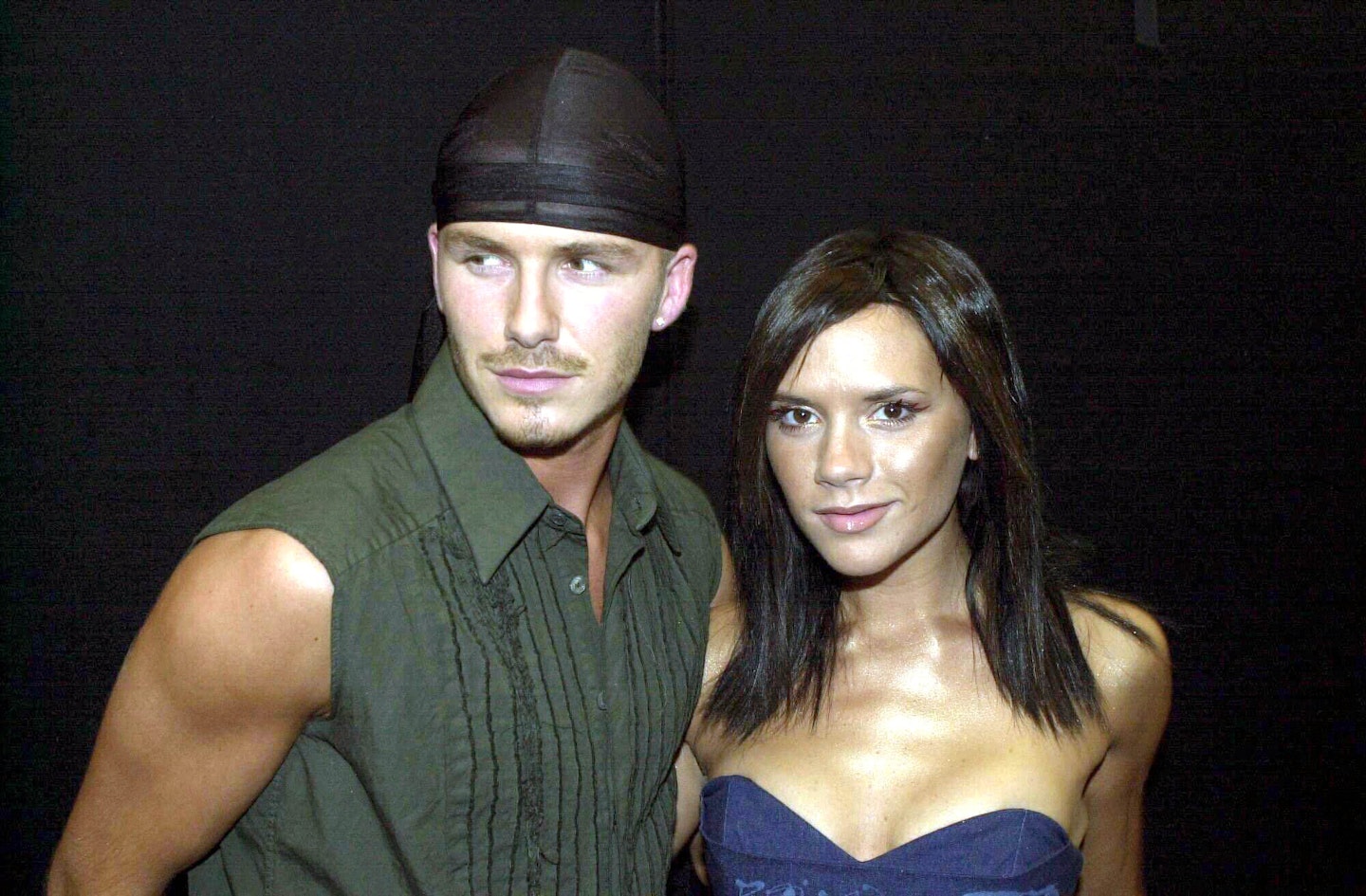 3 of 29
2000
See here, the infamous durag David chose to wear to meet Prince Charles.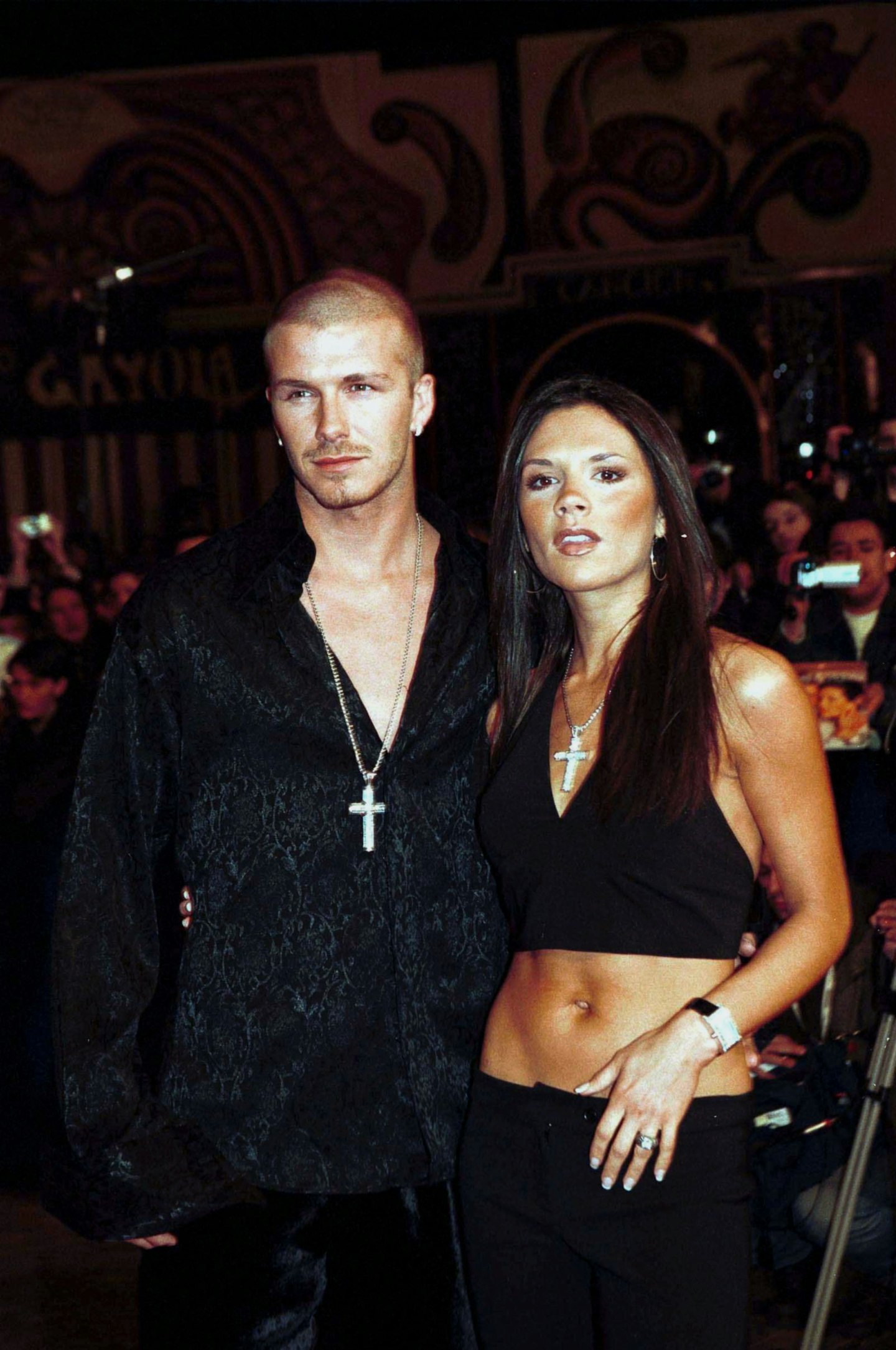 4 of 29
2001
The Beckhams always did couple dressing well, right down to the matching chunky cross chains they wore to the NRJ music awards.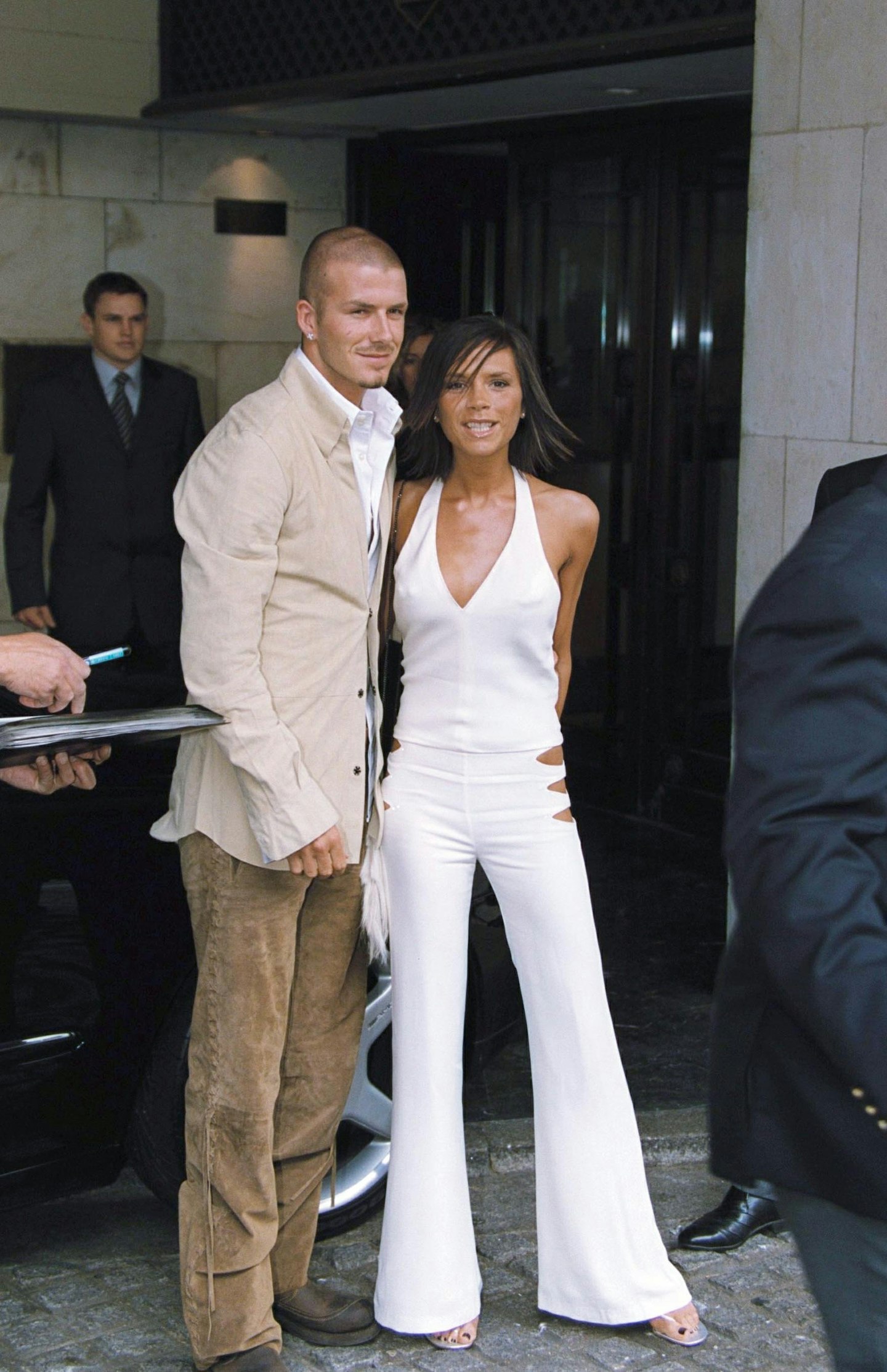 5 of 29
2001
Spotted at the 2001 Silver Clef Awards.
6 of 29
2002
Another memorable style moment when the Beckhams attended David Furnish's 40th birthday at Jewel bar in London.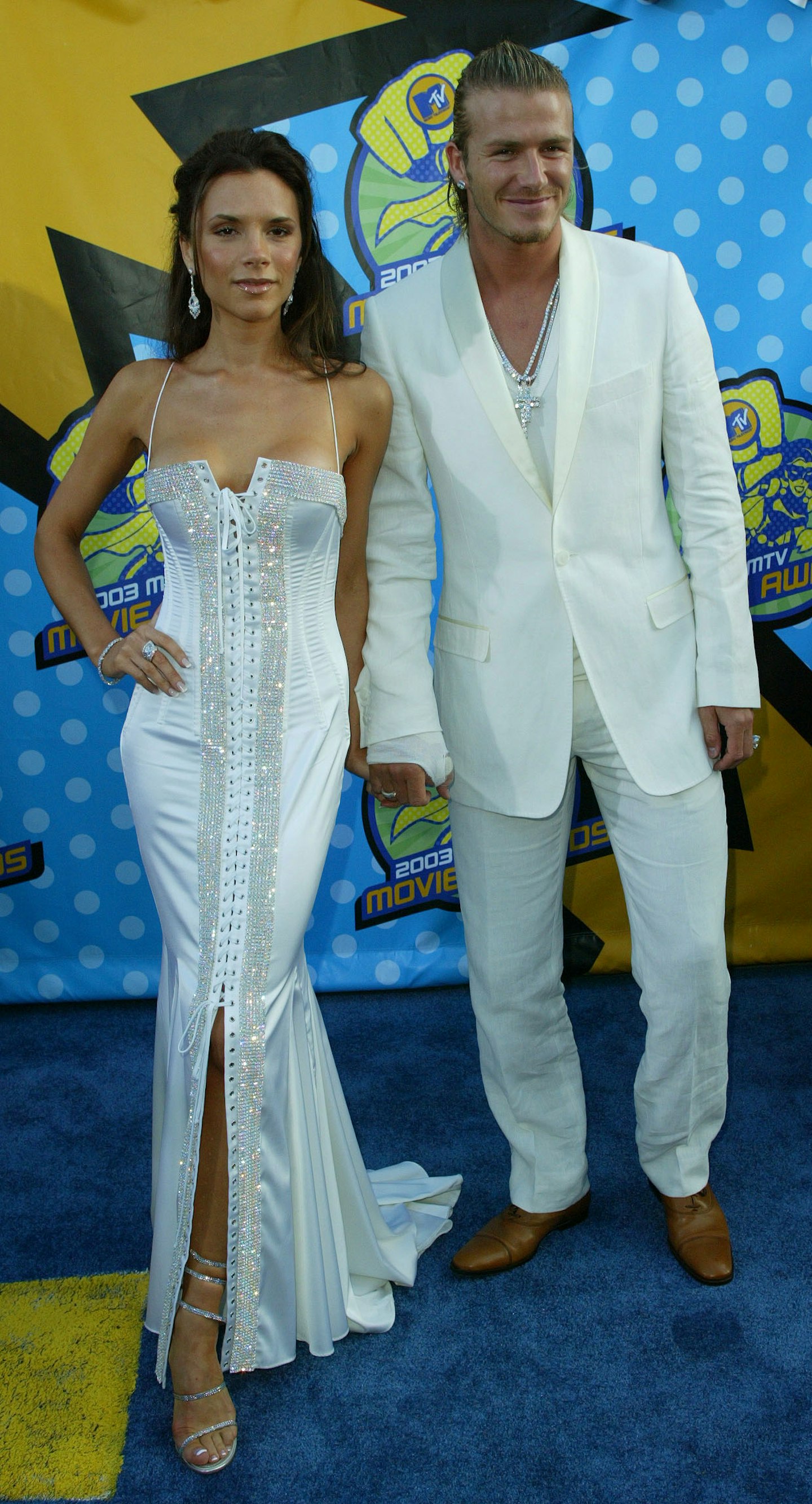 7 of 29
2003
The MTV music awards was a bejeweled highlight for the pair.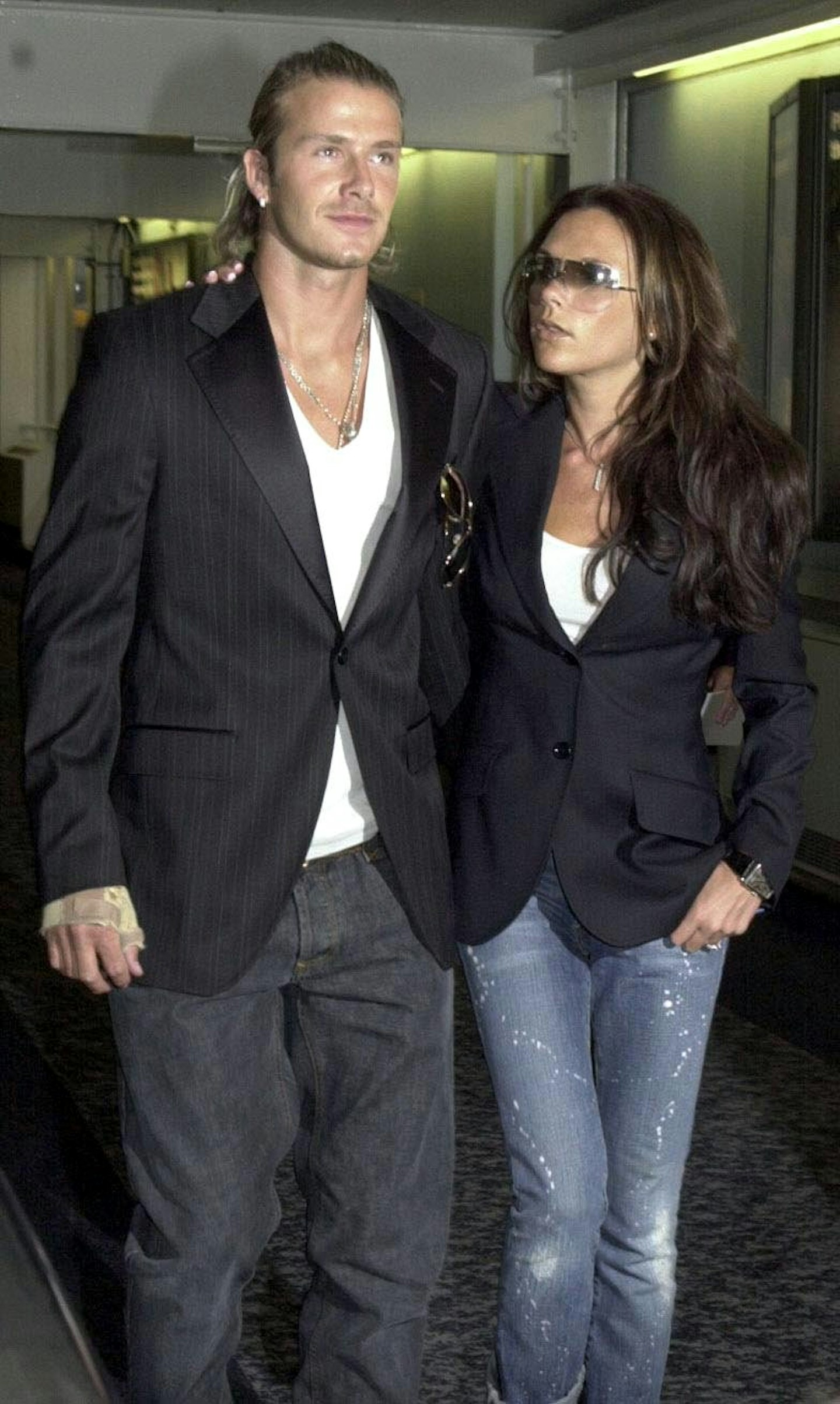 8 of 29
2003
And this is why the 'black blazer and a pair of jeans' look was such a thing...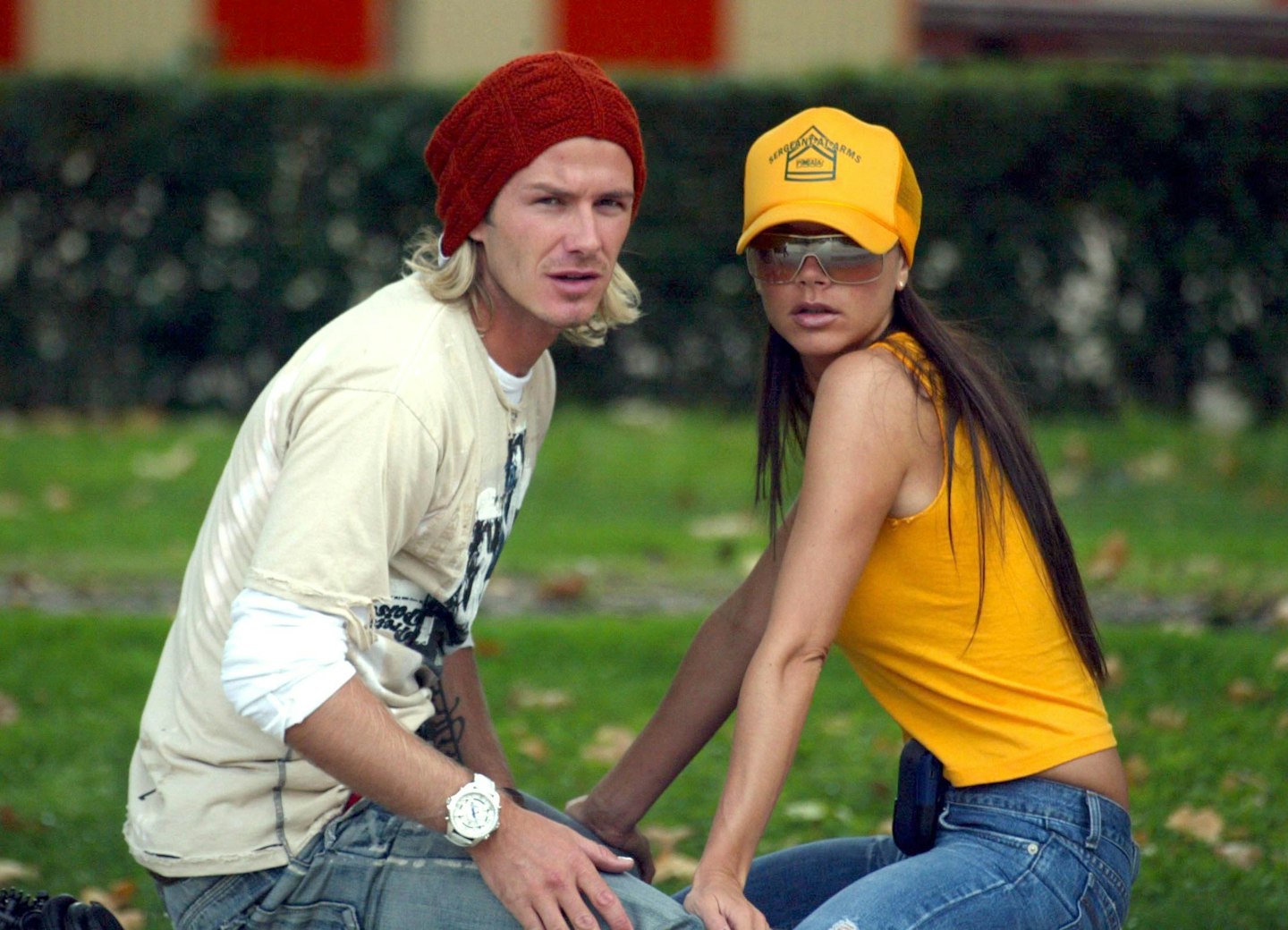 9 of 29
2003
Remember when the Beckhams moved to Spain? It was the early development of David's affection for beanies.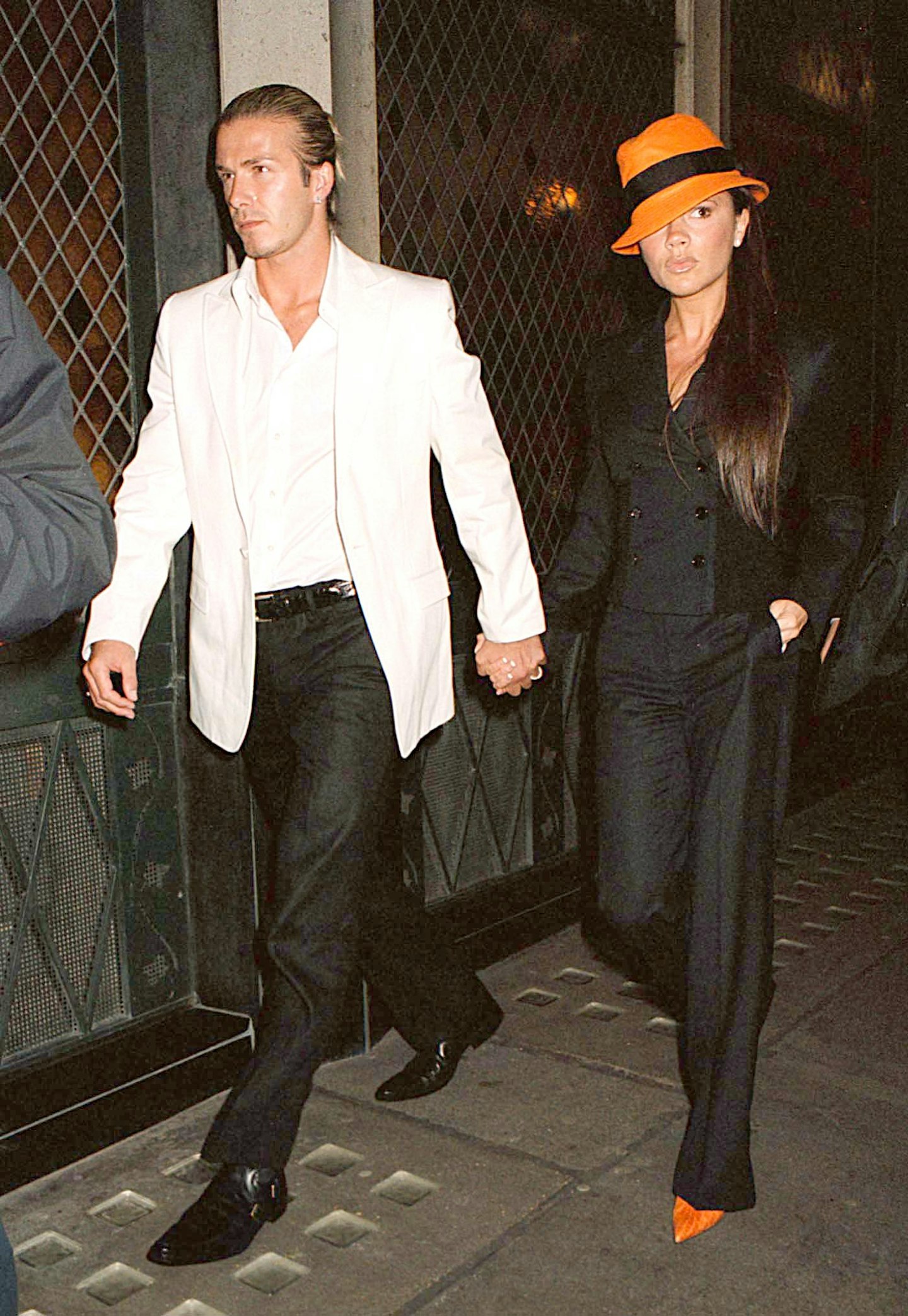 10 of 29
2003
Victoria and David had dinner at the Ivy in London .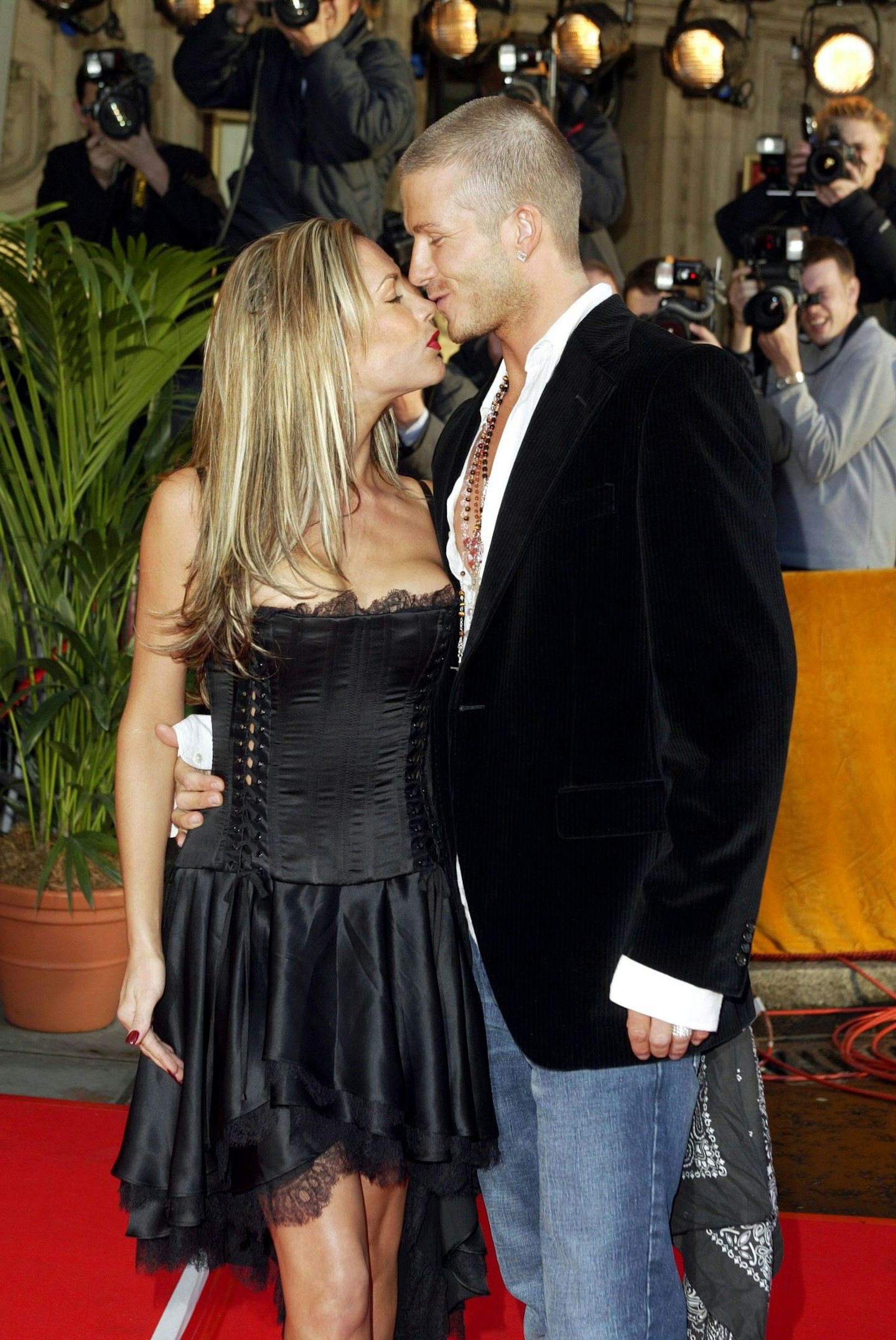 11 of 29
2004
At the 19 Management's 19th birthday party David and Victoria shared a sweet moment on the red carpet.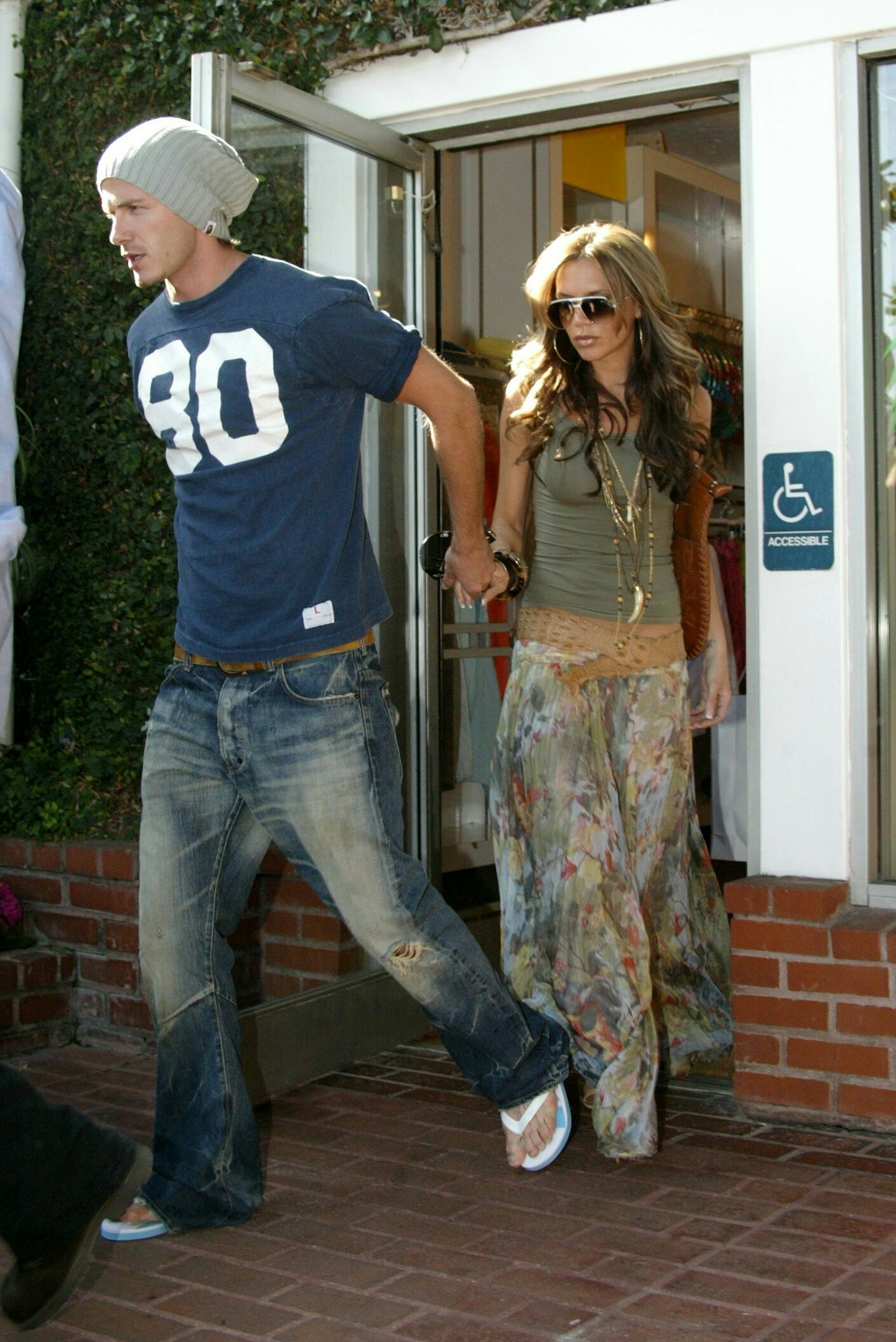 12 of 29
2005
The beanie returned in L.A. As did Victoria's fleeting appreciation for bohemian-inspired styling.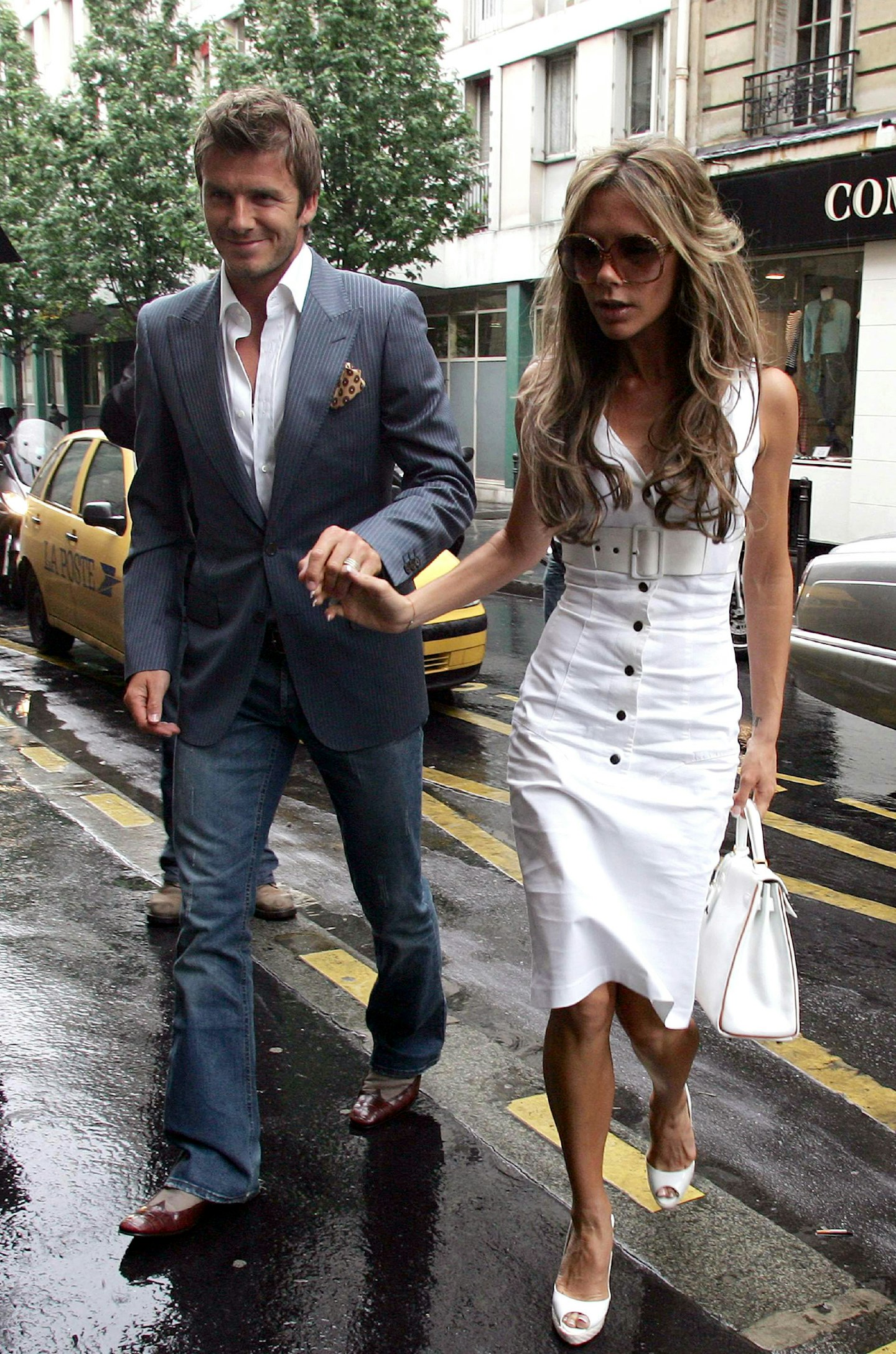 13 of 29
2006
The Beckhams were pictured on a shopping trip in Paris.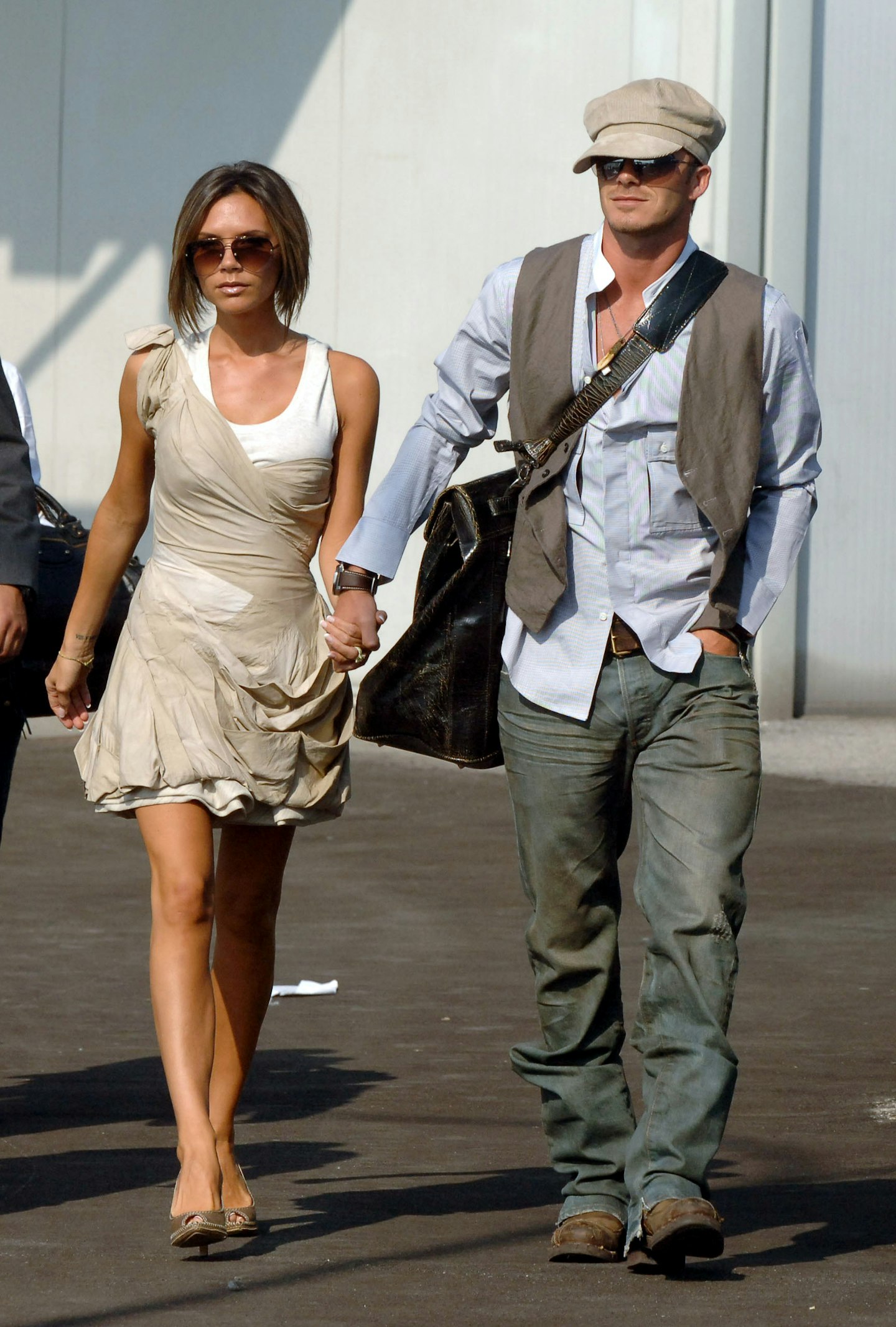 14 of 29
2006
Another memorable style moment for the Beckhams as they arrived in Venice.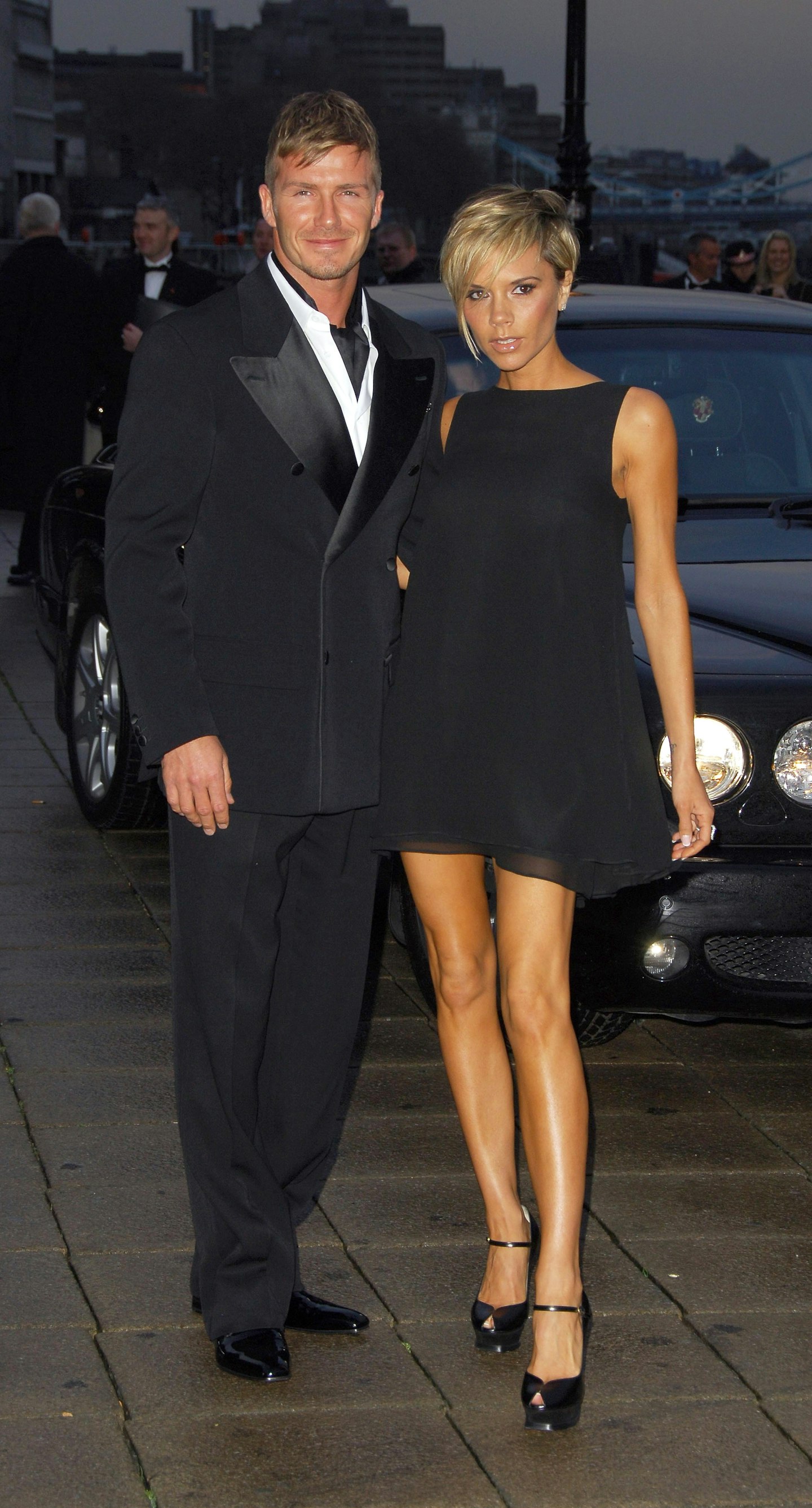 15 of 29
2007
If anyone were to resurrect the nickname 'Posh and Becks', this image of the pair at the Sport Industry awards is probably one of the ones that comes to mind.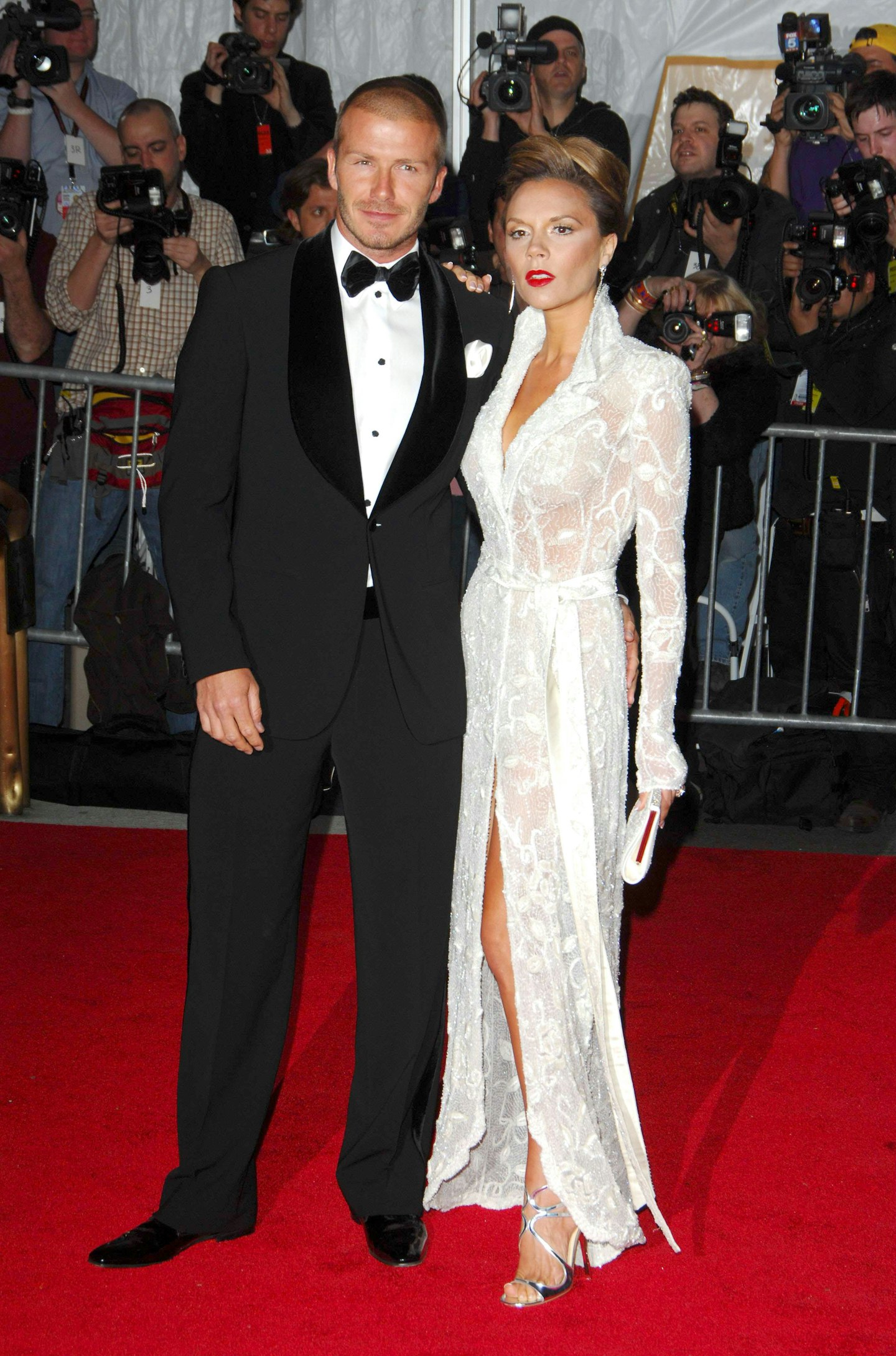 16 of 29
2008
David and Victoria hit the red carpet at the superhero-themed Met Gala.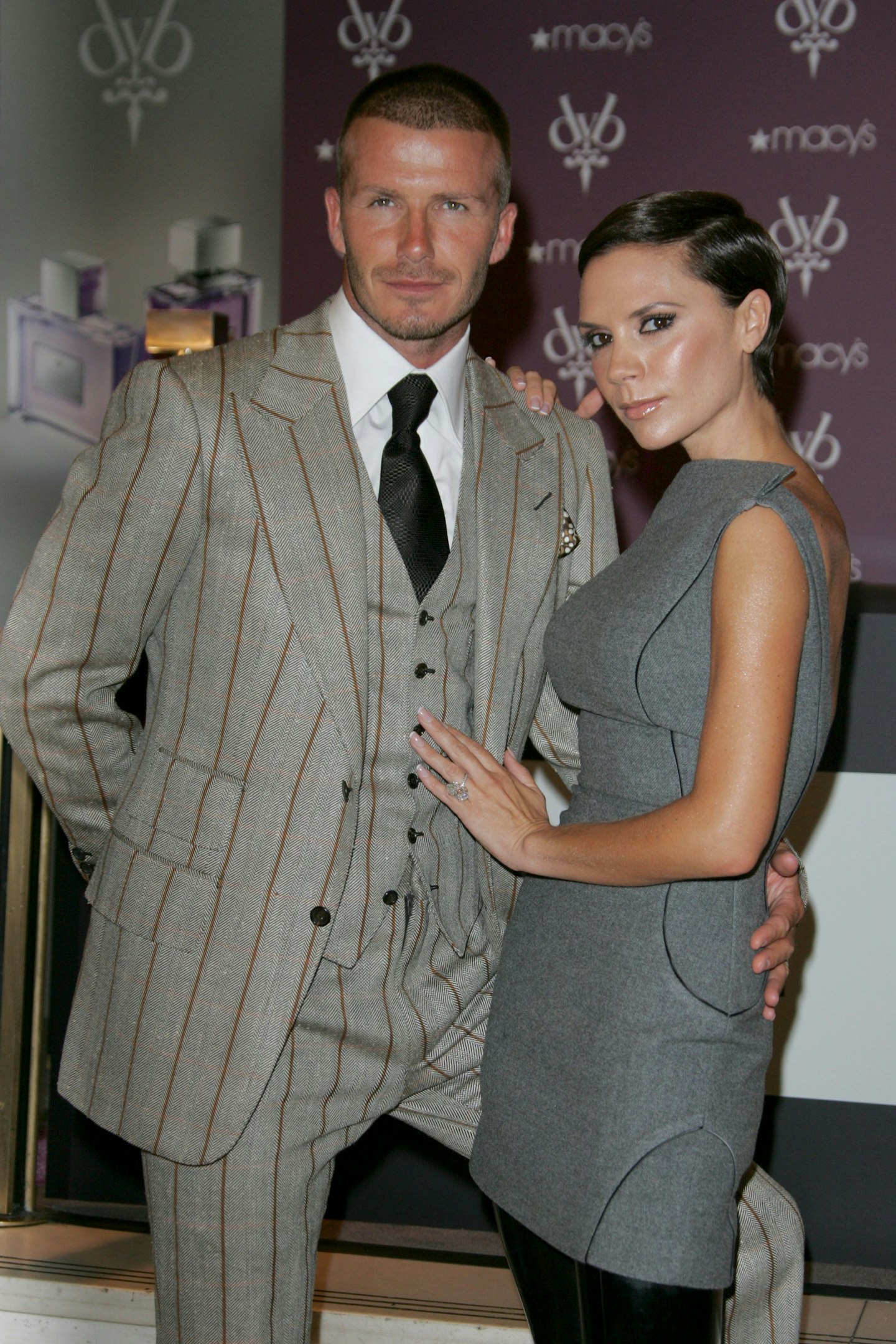 17 of 29
2008
A formal look for the New York launch of the couple's his and hers perfume, 'Signature.'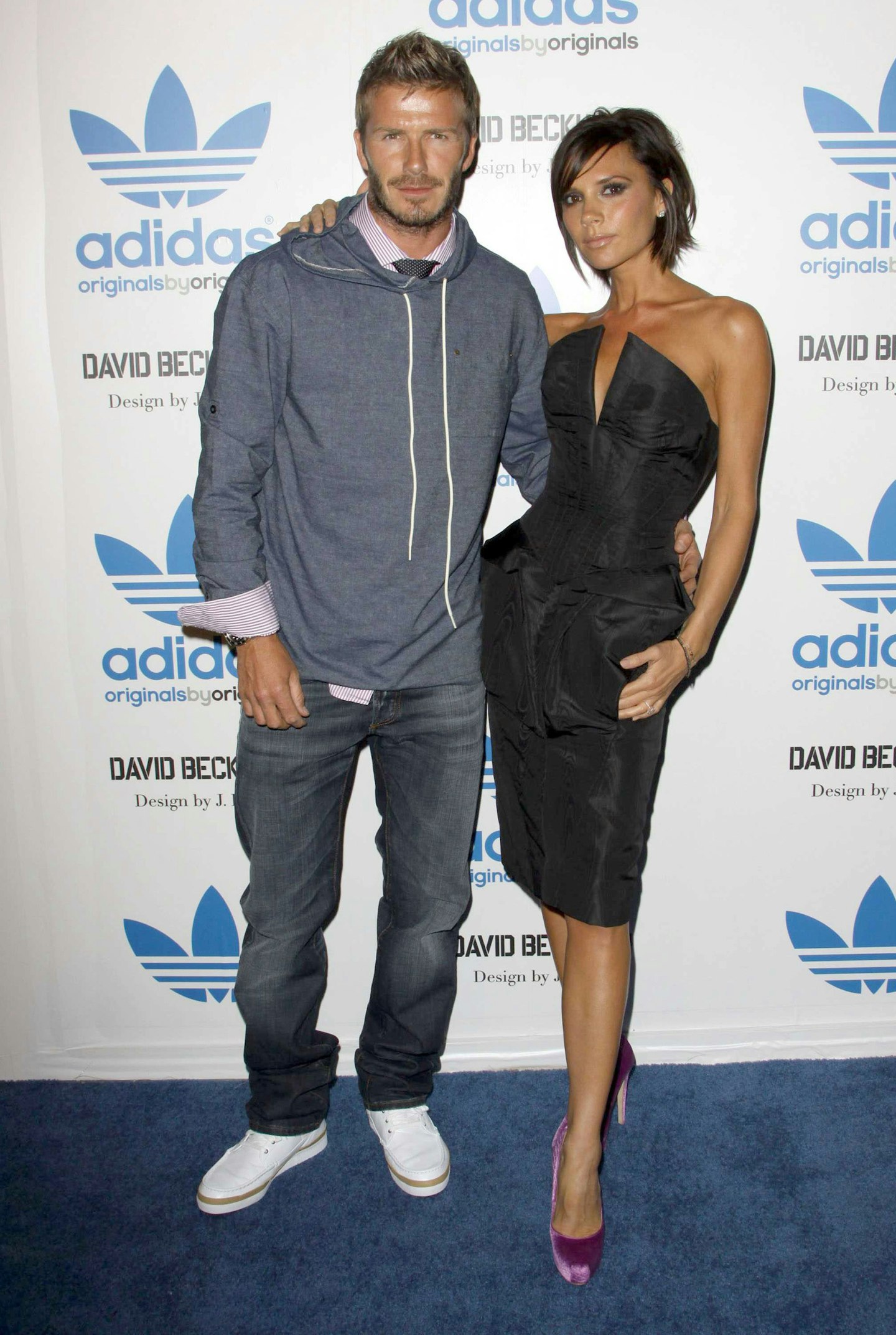 18 of 29
2009
The couple launched a collaboration with Adidas, one of their first fashion partnerships.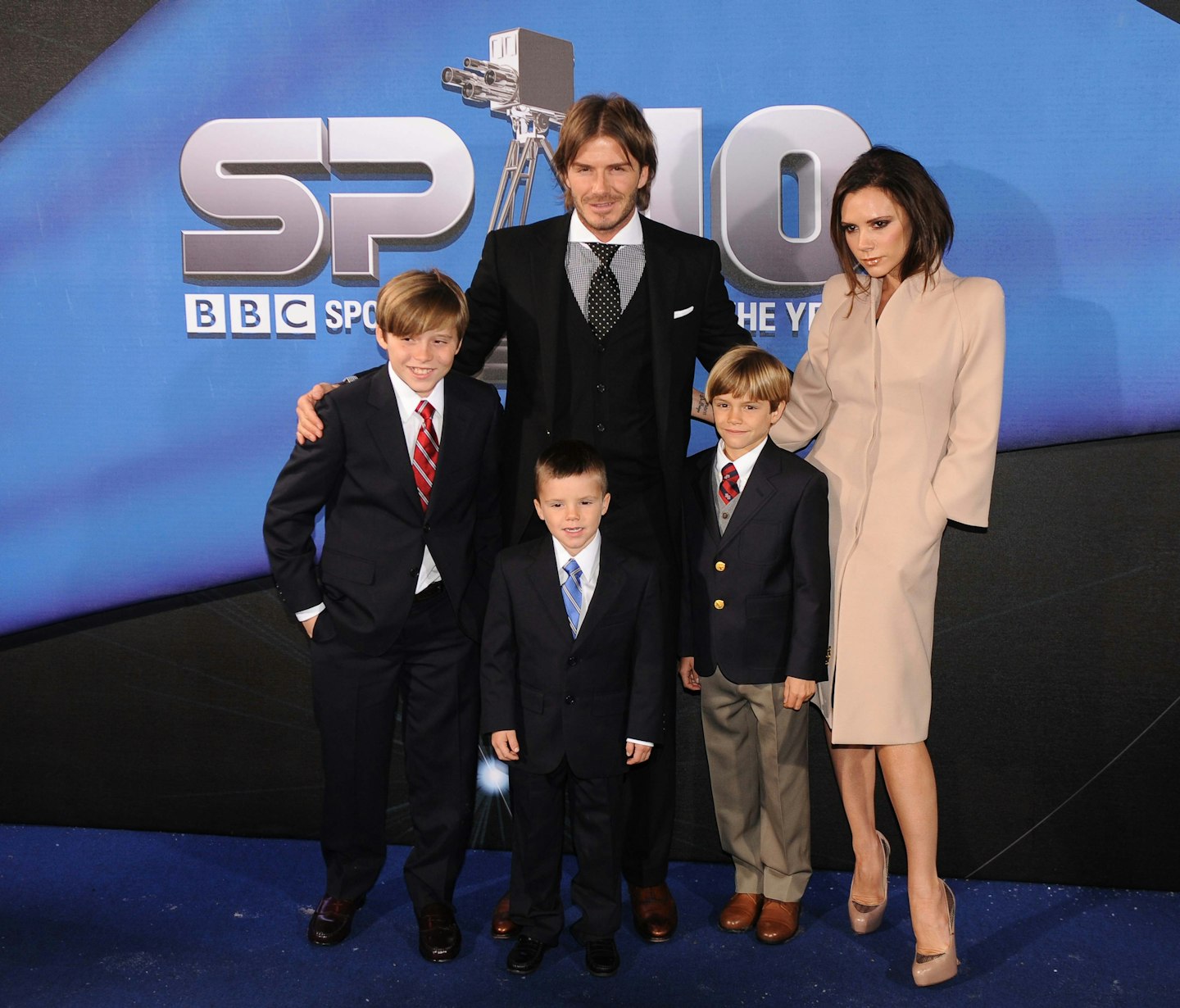 19 of 29
2010
David, Victoria, Brooklyn, Romeo and Cruz scrubbed up for the BBC's Sports Personality of the Year awards.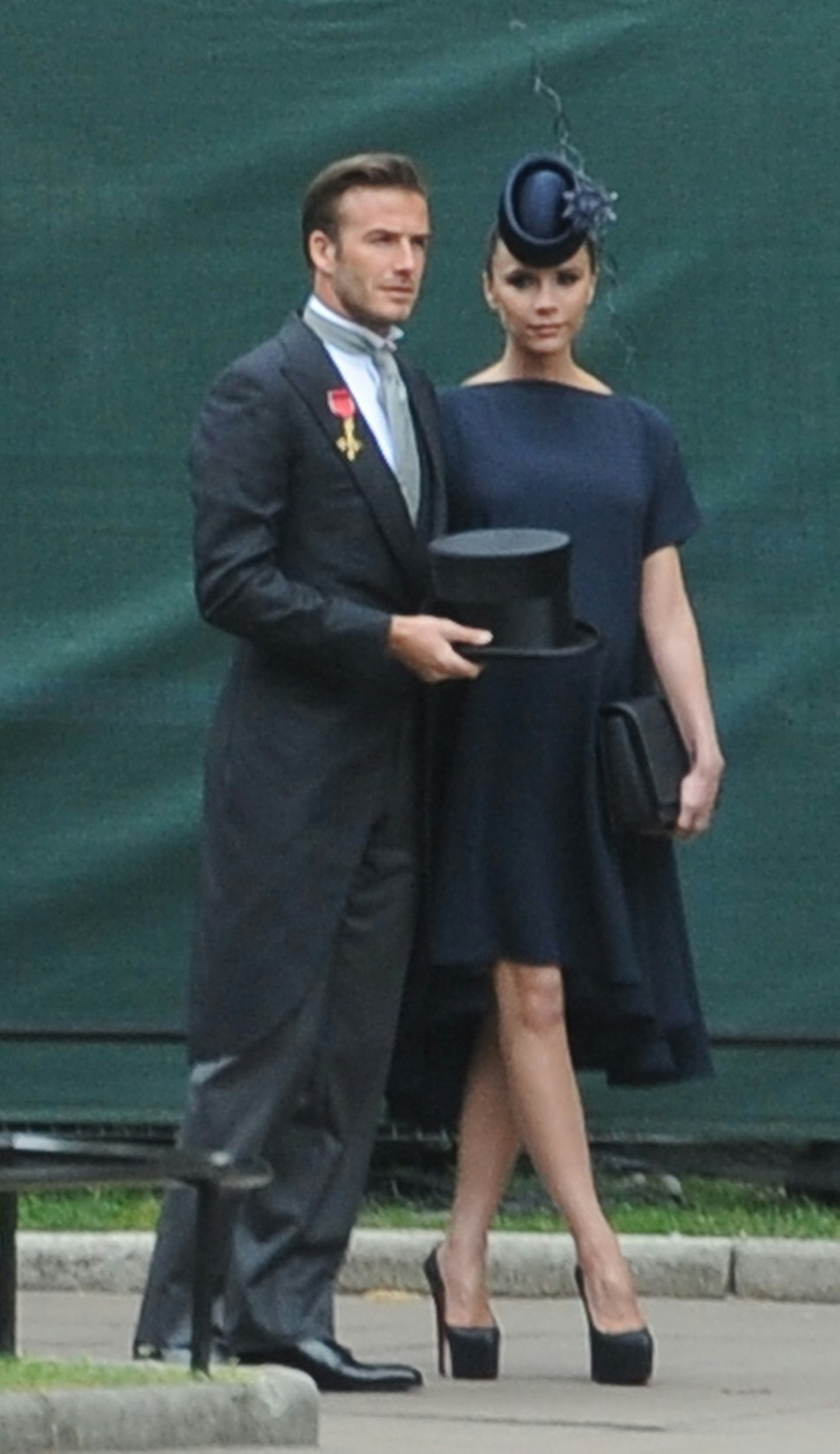 20 of 29
2011
The couple were invited to the royal wedding of Prince William and Kate Middleton.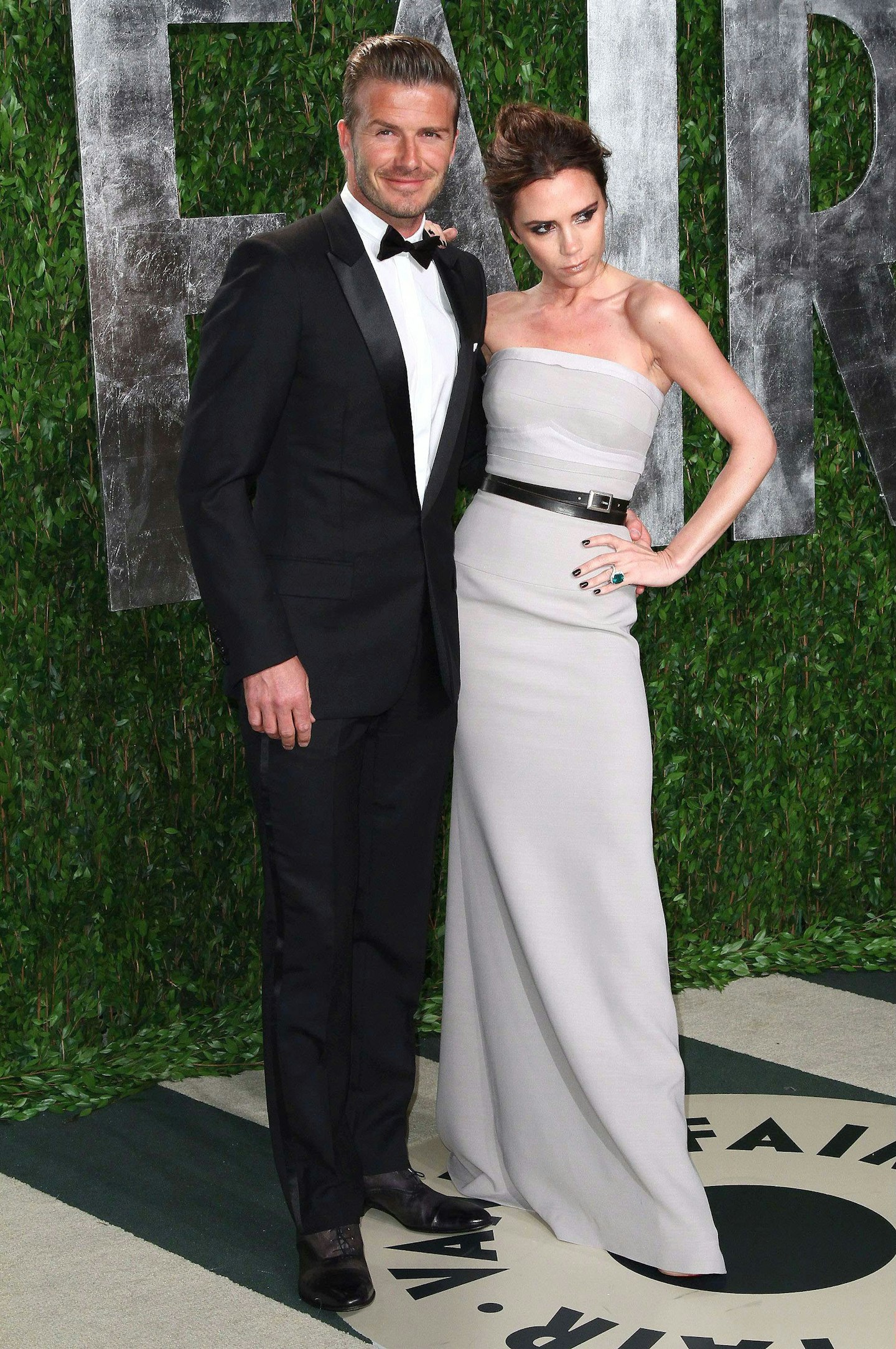 21 of 29
2012
Victoria wore a dress from her own collection for the Vanity Fair post-Oscars bash.
22 of 29
2012
The whole family (minus baby Harper) supported Victoria at the West End launch of the Spice Girls musical, Viva Forever.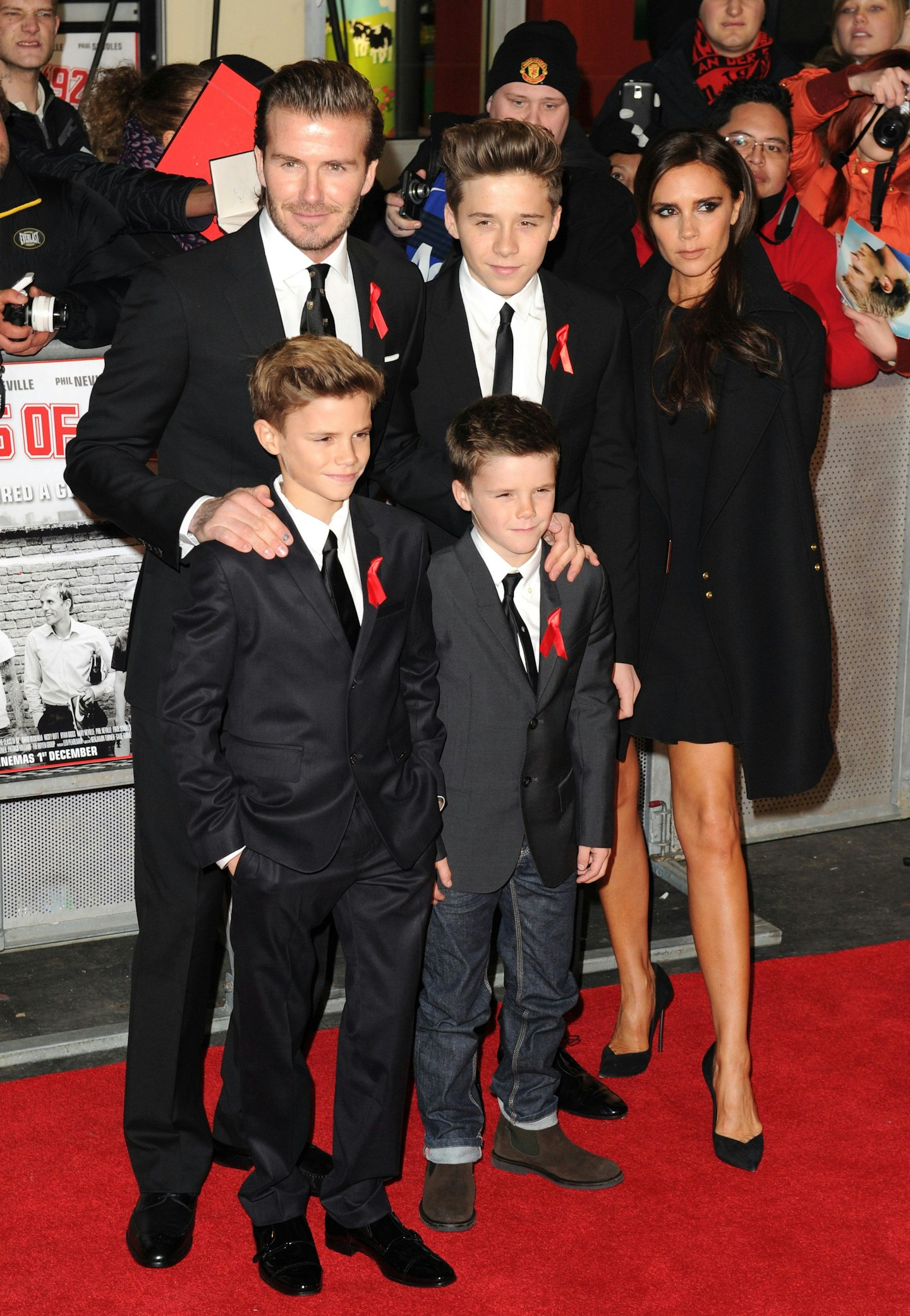 23 of 29
CREDIT: Shutterstock
2013
The Beckhams attended the premiere of The Class of 92 en famille.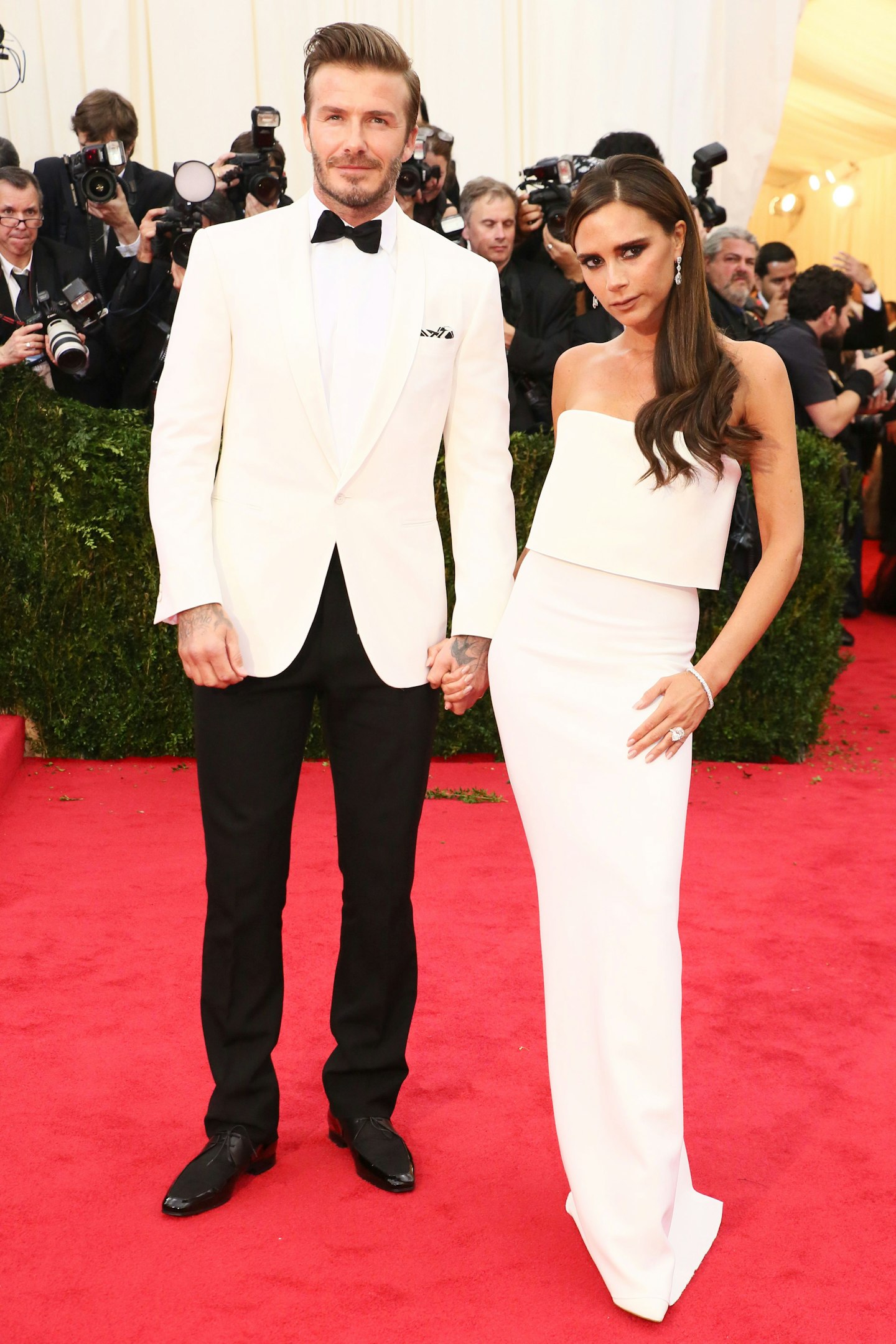 24 of 29
2014
David and Victoria returned to the steps of the Met in 2014, bringing back their matchy-matchy couples aesthetic with these white outfits.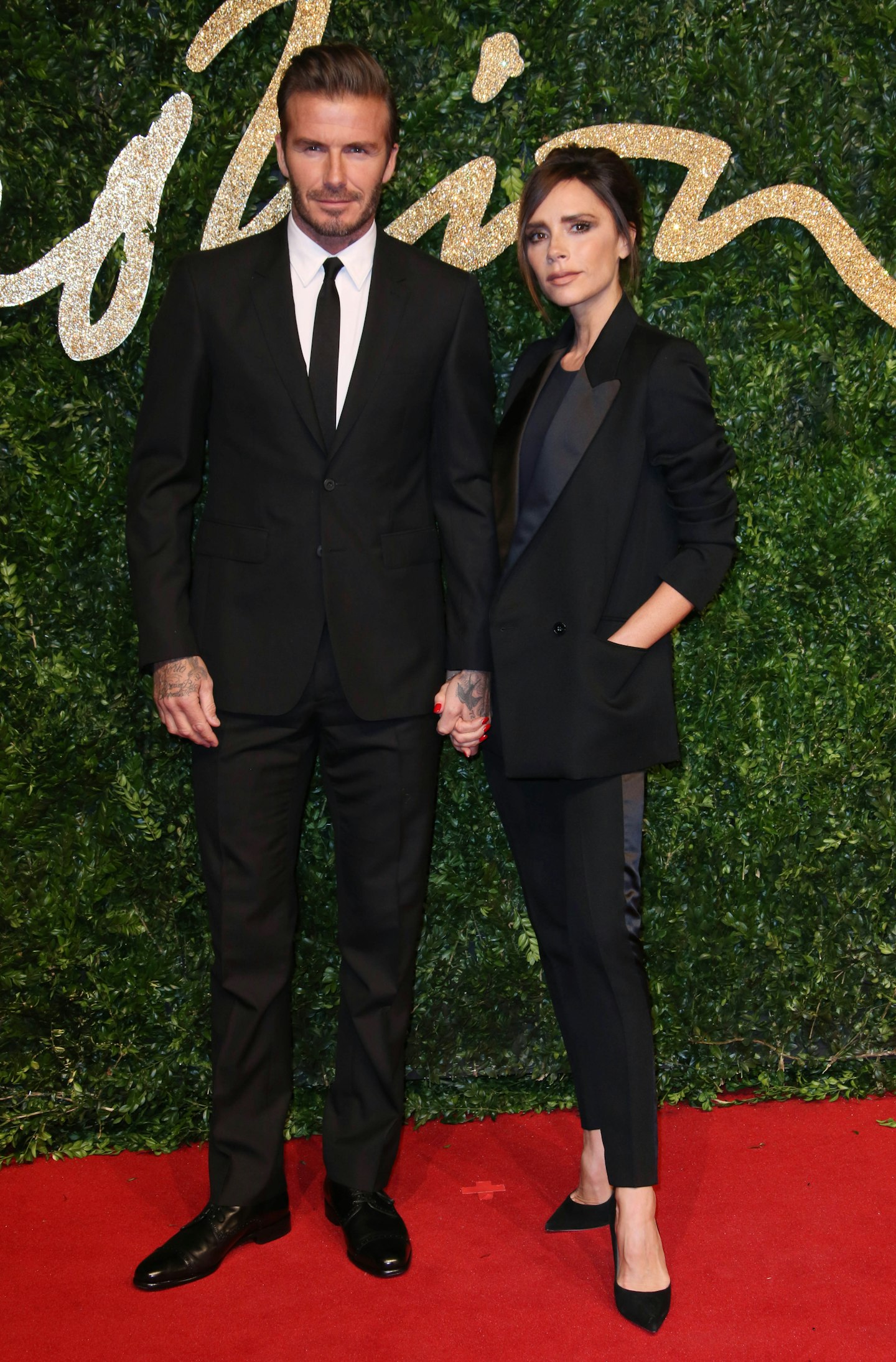 25 of 29
2015
Attending the British Fashion Awards.
26 of 29
2016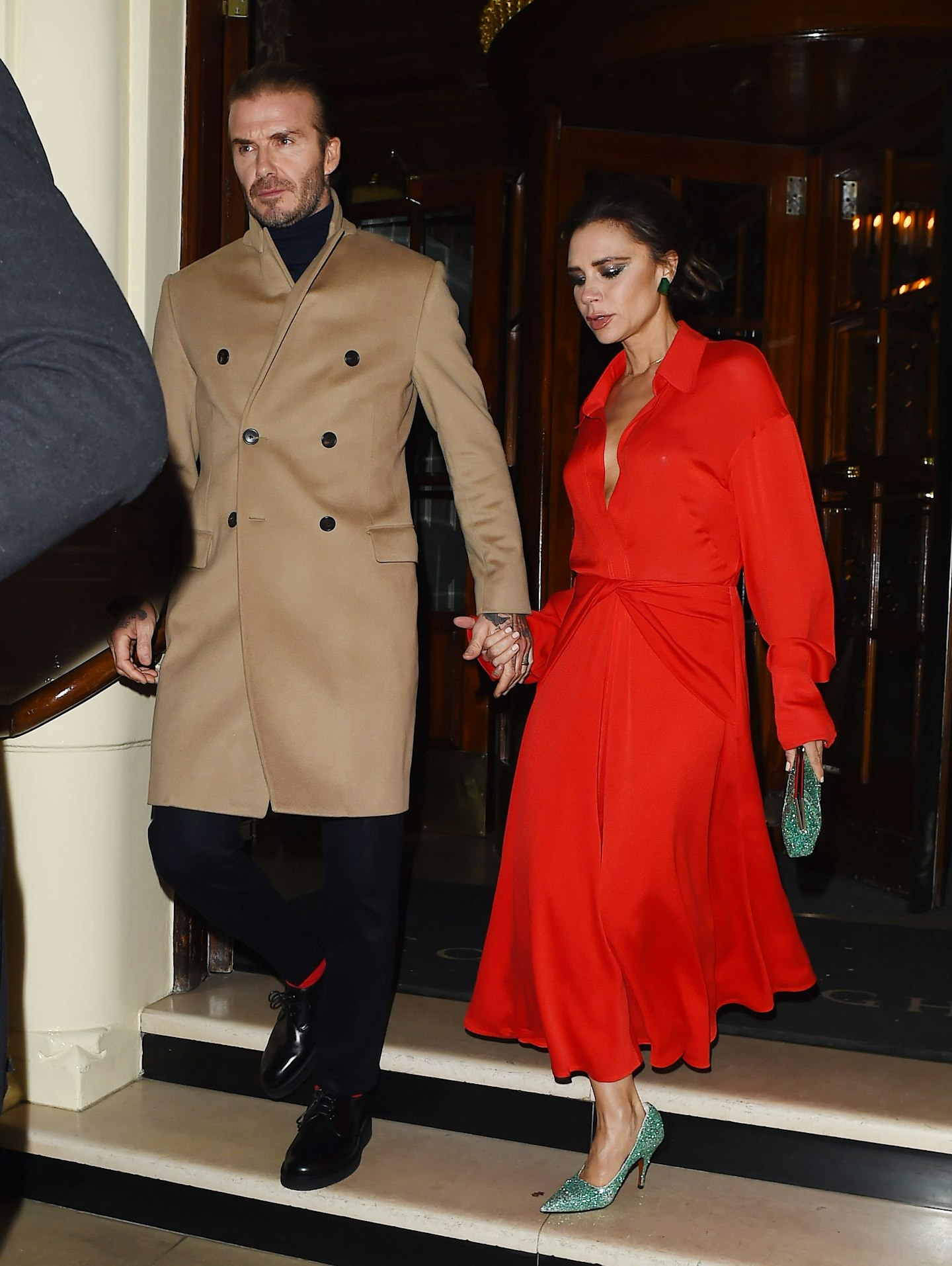 27 of 29
2017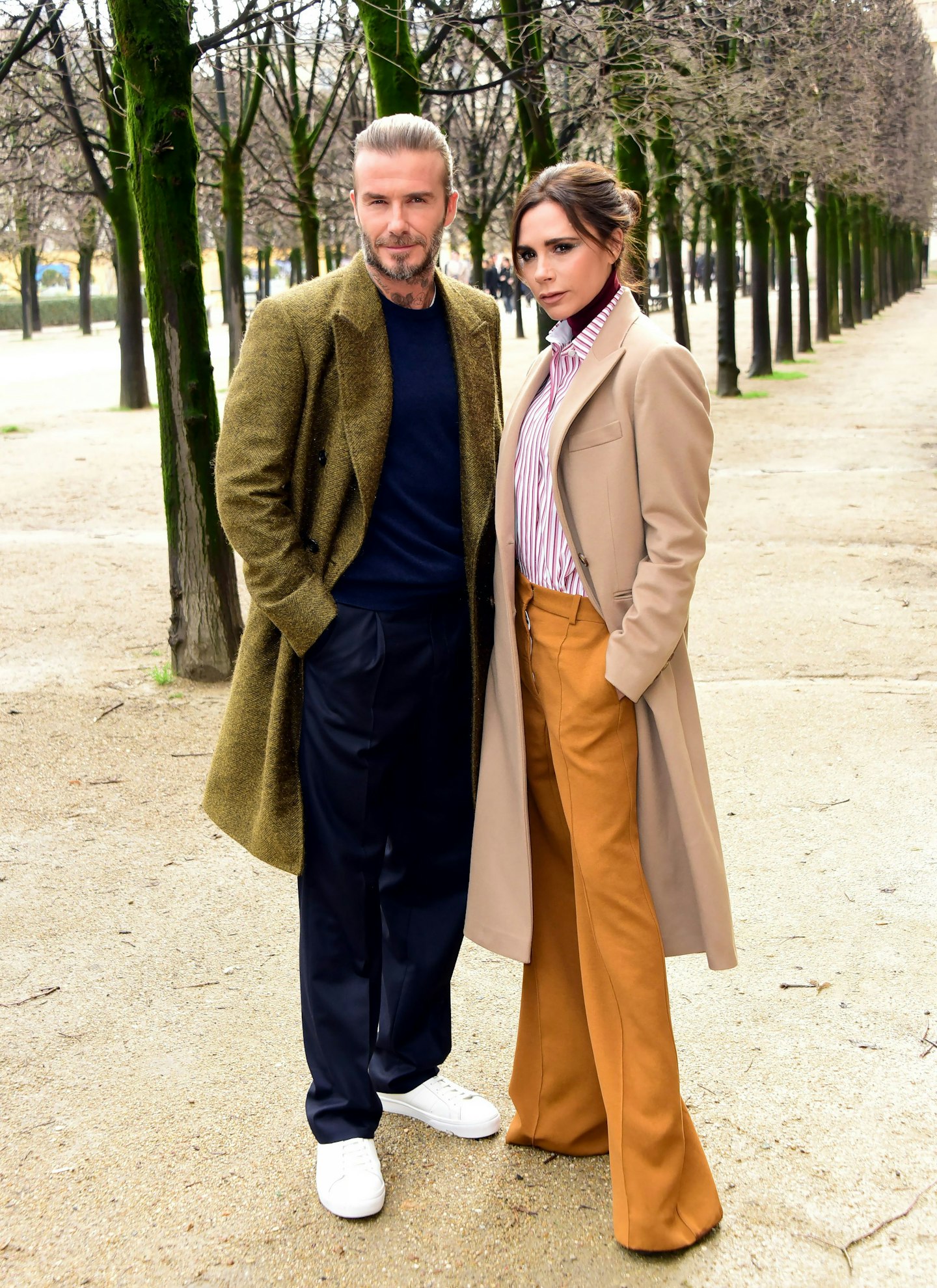 28 of 29
2018
Looking chic at the Louis Vuitton show.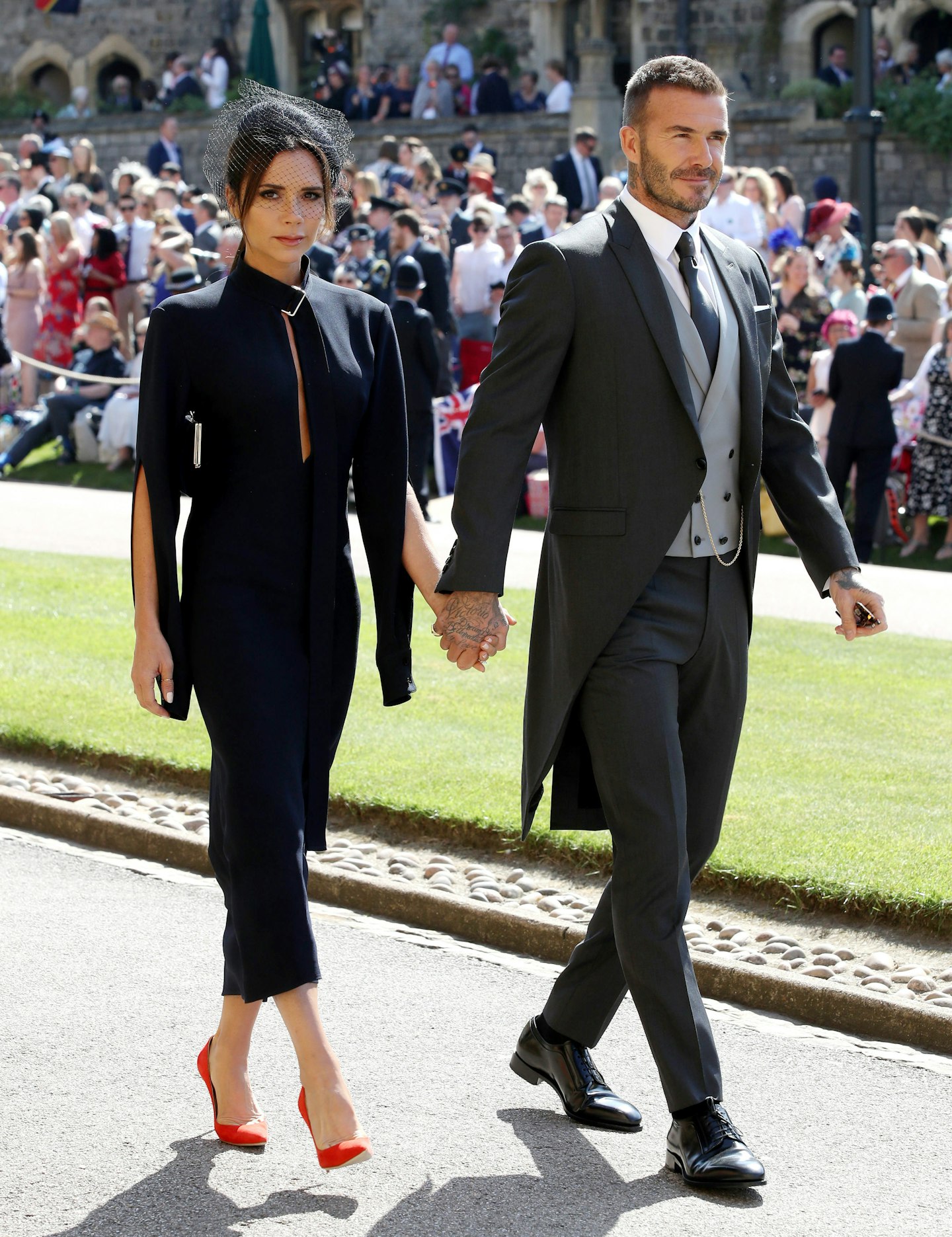 29 of 29
2018
David and Victoria were guests at Prince Harry and Meghan Markle's Windsor wedding.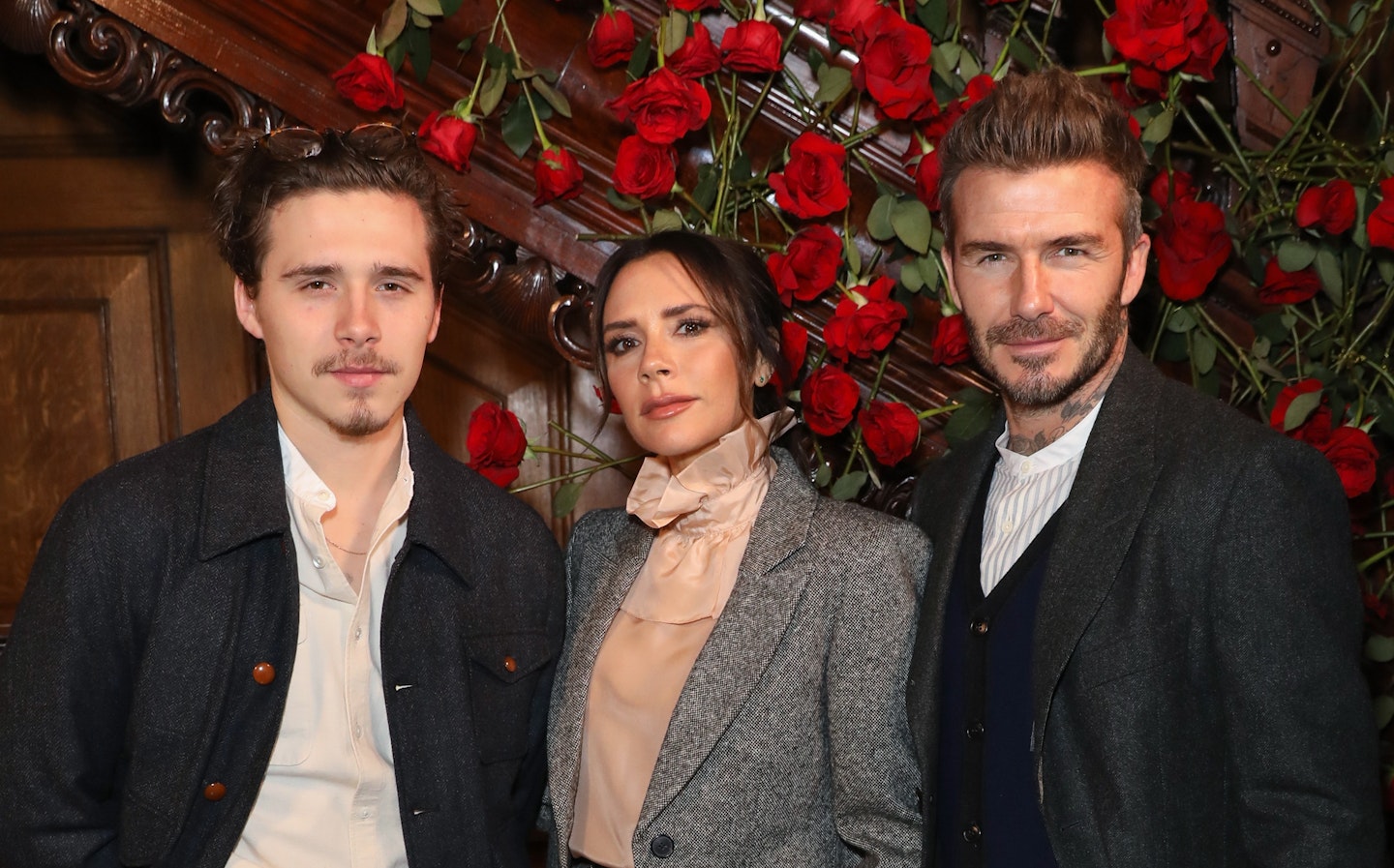 "Brooklyn really wants to emulate his parents by getting married young, having kids, and declaring their love for the world to see," our source explains. "But he forgets that both his mum and dad were hugely successful in their own careers when they got together, and had worked so hard to get to the top. He's trying to sell them on this big vision of how they can become the cool hipster couple of their generation. Despite the ridicule he constantly faces from some corners, Victoria tries to encourage him, but she is often left in despair. She is convinced he just needs a little more time to find his big break – but she's clutching at straws."
Our source says both Victoria, 46, and David, 45, admit that it would be hard for any of their kids to follow in David's footsteps, so everyone was secretly relieved when Brooklyn – who played with the Arsenal youth team for a while – gave up football. However, we're told David would love for his eldest son to become part of his new club, Inter Miami.
"They have been trying to get him back into fitness and sport, and David would love for him to get involved with Inter Miami," says our source. "Vic is on at David to create a bespoke job for Brooklyn – a strategist/influencer role that will help connect young American kids to football. But David wants to get Brooklyn actually working with him, to give him focus and hopefully ignite a bit of passion in their ventures – he doesn't just want it to be all about things like Instagram shots."
The insider continues, "Brooklyn tends to lose interest in everything quite quickly. It seems that, if he can't get instant fame from it, then he's over it and would rather be hanging out and doing cool things. They're also anxious about what happens if it doesn't work out with Nicola, as much as they all love her and see her as part of the family. David, in particular, just feels that maybe Brooklyn should try and live in the real world for a bit."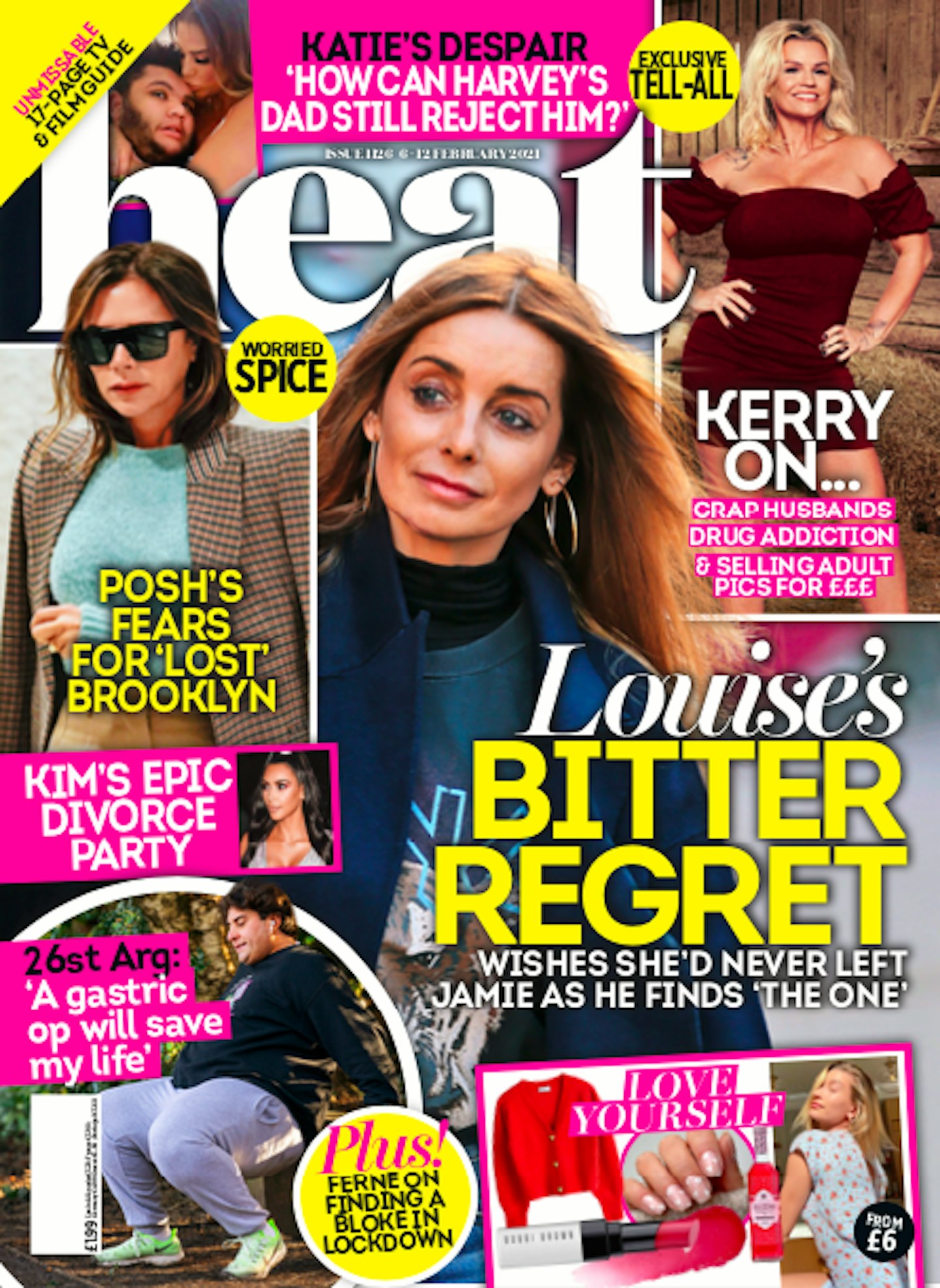 Look! More news!
The Beckhams face backlash over Miami move: 'Who do they think they are?'
Coleen Rooney's tears over Wayne: 'This is the day I dreaded'
We're told Brooklyn himself doesn't share his parents' concerns, as being a devoted husband to Nicola – whose dad is a billionaire – is the most important thing to him. He doesn't see why he should work himself into the ground if he doesn't have to.
"Meeting Nicola is the best thing that has ever happened to Brooklyn, and he wants everyone to know how much he loves her," our insider says. "He doesn't care if people mock him for his gushing posts or tattoos. He looks up to his dad so much, and wants to be just like him and do everything when he's young like him. But it doesn't always work like that. Brooklyn makes good money from sponsored Instagram posts and some photography work, and for him that's enough. But his parents worry if that dries up, he won't have anything to fall back on. They obviously want their son to be happy, but they are worried about him."
They source adds, "They're concerned that if there's a bump in the road, Brooklyn will be hit very hard."
Read more in the latest issue of heat magazine - OUT NOW.