She's been used to having children running around for the past 24 years, but as her youngest child and only daughter turned 12 last week, Victoria Beckham has come to the realisation that her family life is not what it once was. While the mum of four celebrated her little girl's big day, sources tell heat it's made Posh desperate for a new baby – and she's looking towards eldest son Brooklyn, 24, and wife Nicola to make her dream come true.
"Victoria is looking at Harper and thinking, 'Where has my little girl gone,'" our insider says. "As much as she adores the new young woman emerging, she also wants to stop time and keep some version of her baby girl."
Sharing a series of snaps of her daughter on Instagram, Victoria wrote, "Happy birthday, Harper Seven. The sweetest, kindest soul. Your love and energy is a blessing to everyone lucky enough to know and love you. You are everything."
Although she's not a teenager yet, Harper doesn't always want her parents cramping her style, and Victoria and David – who are also parents to Brooklyn, Romeo, 20, and 18-year-old Cruz – are finding it tough. Our source says, "For Victoria and David, it's a new phase – they've been so used to running their lives around their babies, and now Harper is becoming independent and starting to have a life of her own that doesn't revolve around them."
While at 49 years old, it's doubtful Victoria will be popping out any more Beckhams herself, the star is realising how much she'd love to have some babies around again.
"Victoria doesn't know what to do with all the 'mother hen' feelings inside her – she loves taking care of people and organising things and having noise around her," our source says. "So, she's started to think of grandkids. She's done her share of sleepless nights and school runs, and she's looking to the next best thing – becoming a Nana – and is keen for Brooklyn and Nic to start a family."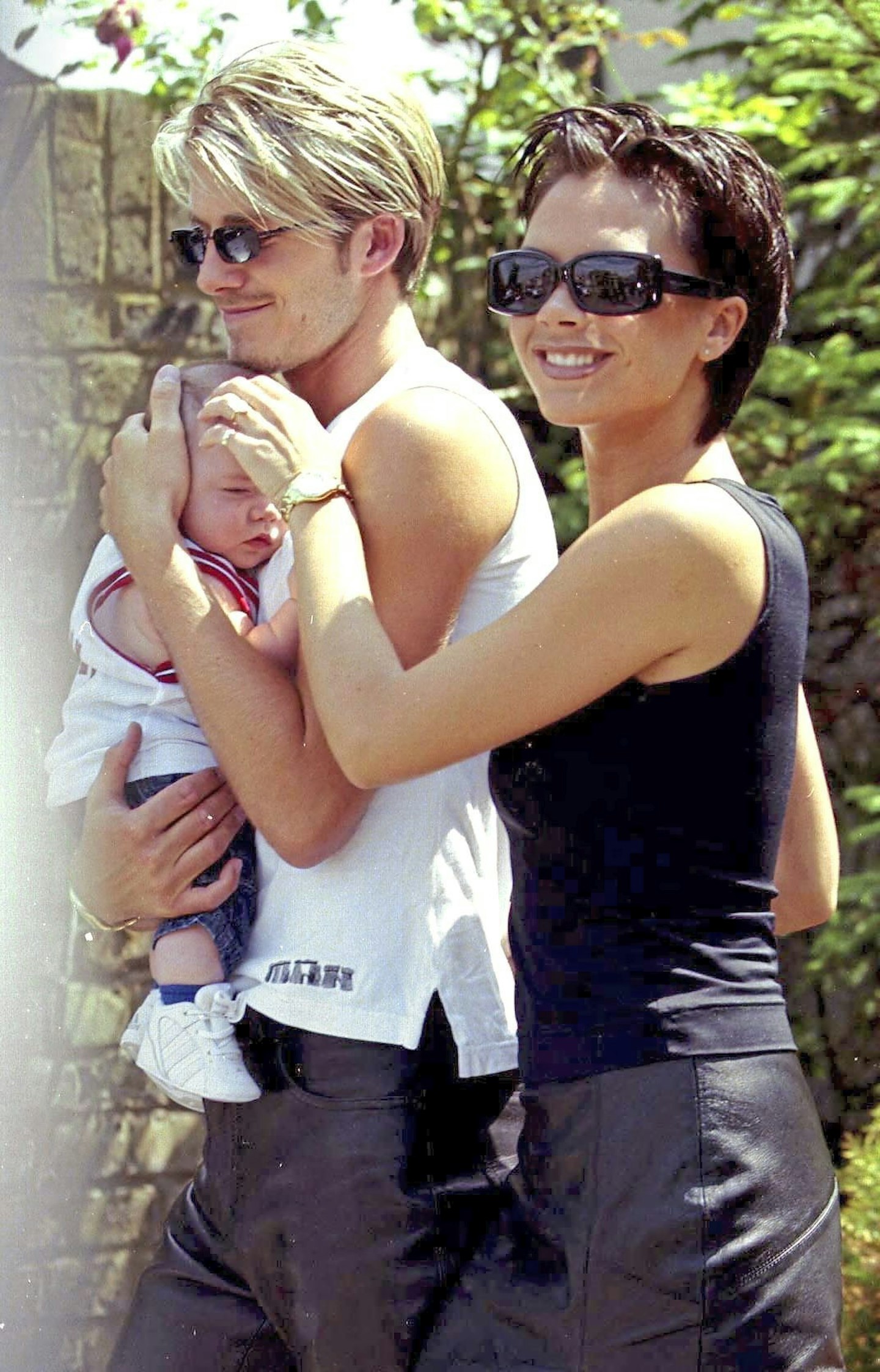 Brooklyn and Nicola got married in a lavish ceremony at Nicola's family's Palm Beach Estate in April 2022. Despite the drama surrounding their wedding after Nicola chose to wear a dress by Valentino instead of her new mother-in-law, and rumours she was tired of Posh interfering, it's all water under the bridge and they're back spending time together as one big family. And now that everything is back on track between the in-laws, Victoria is ready for the couple to take the next step and has already been asking Brooklyn what their baby plans are.
Fortunately, it's good news for the wannabe Granny Spice as Brooklyn has spoken openly about his plans to follow in his parents' footsteps and become a young dad. "I could have had kids yesterday," he said last year. "Obviously, it's my wife's body, but I've always wanted to have a bunch of kids around. My dad was young when he had me. He was 23 and now I'm 23. I've always wanted to be a young dad."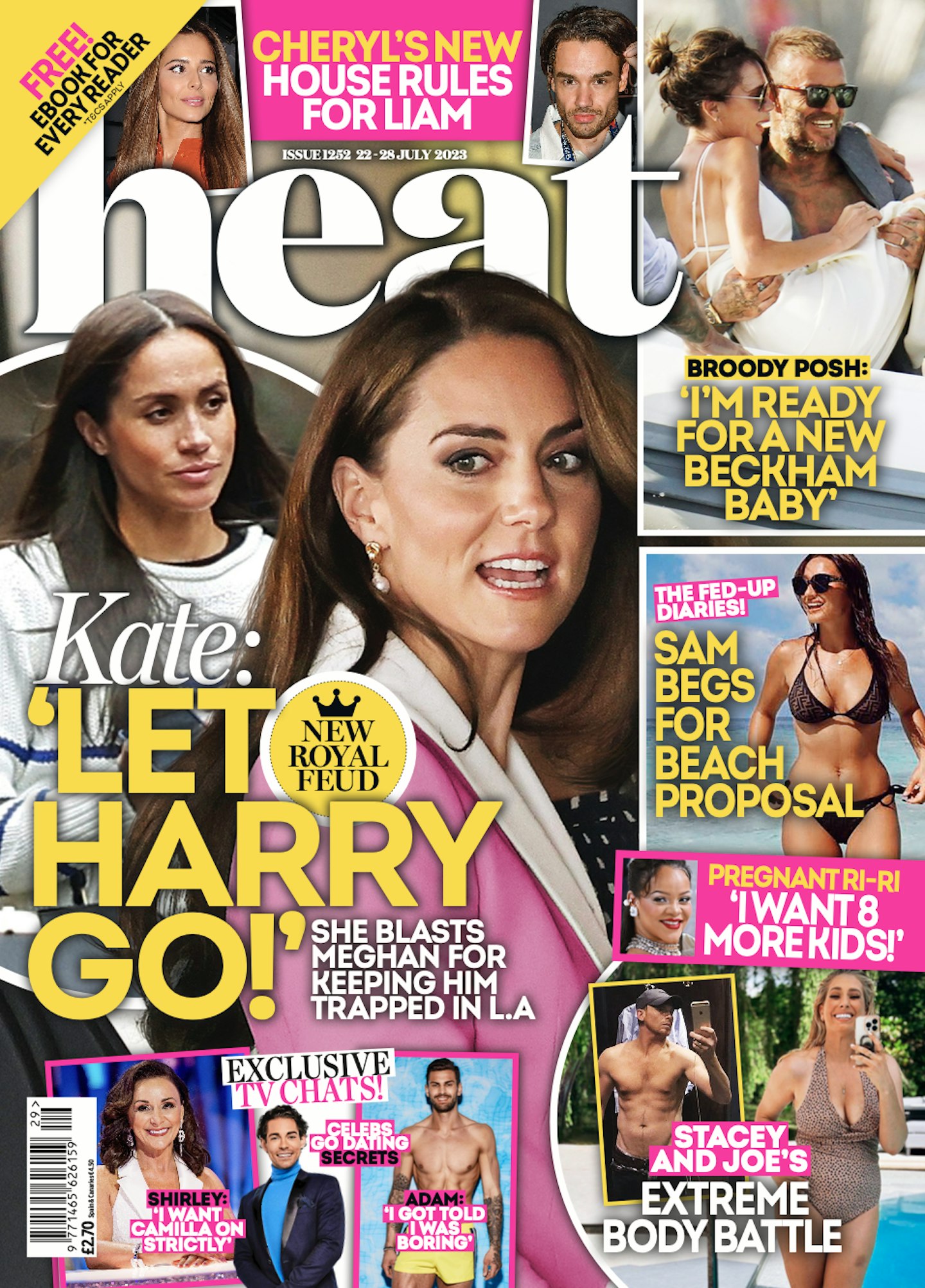 While Victoria can't wait for the day her grandkids arrive, she's learnt not to overstep the mark with too much advice. "Victoria has started thinking seriously about being a grandparent, and what that will mean – she's been having lots of chats with her own mother about it, too," heat's source says.
"For her, the drama with Nicola and Brooklyn was a warning of how wrong things can go and they need to understand the 'new rules' of not overstepping the line and not giving too much advice. But Nicola's father is quite old and has told her he would like to see grandkids from her, and her mother is also encouraging her to have kids young, which Vic is thrilled about."
WATCH: 'We Had A Three-Way Kiss!' Gabby & Tink Expose Unaired Casa Amor Chaos