Relations between the Beckham-Peltzes seem pretty cordial right now, based on how much time they are spending together on both sides of the Atlantic.
Insta posts about nights in with all the "kids" – Brooklyn, 24, wife Nicola Peltz, 28, Romeo, 21, girlfriend Mia Regan, 20, Cruz, 18, and 12-year-old Harper – and a whole clan outing to the Beckham documentary premiere last month are in stark contrast to the past rumours of a feud between Victoria and her daughter-in-law Nicola.
And now we're told that Victoria, 49, and David, 48, are making a conscious effort to ensure their eldest son – who lives in LA with his American actress wife – feels part of the family fold again, but are treading carefully owing to the past tension.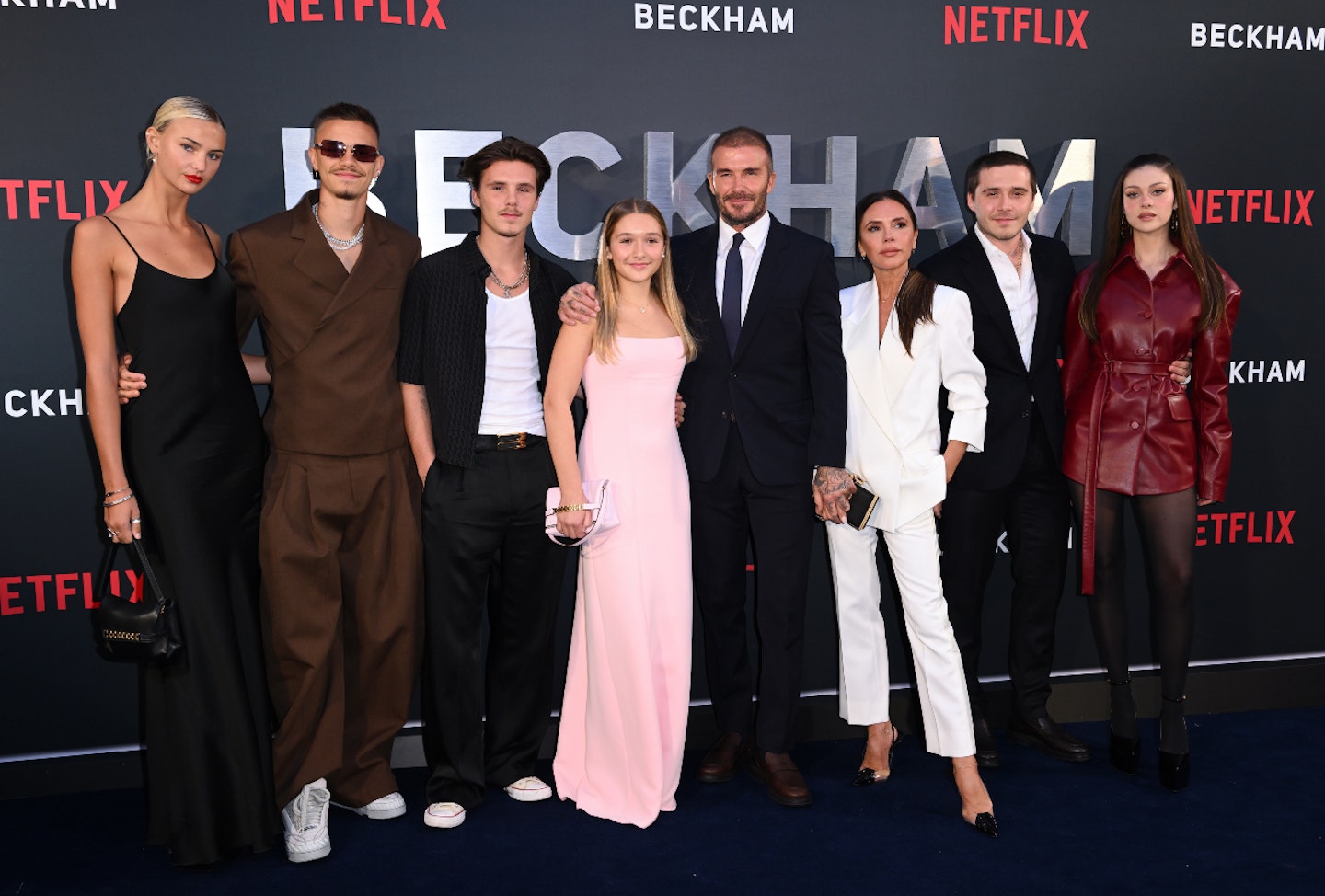 "David and Victoria have been in knots over how to get their son back into their lives, as they've sensed that Brooklyn was feeling a little lost and isolated in the US," our source says of the couple, who have been married for 24 years.
"As much as he adores Nicola's family, Brooklyn is feeling at a bit of a loose end in terms of his career, so they want to help him get on track. Brooklyn's missed his family a lot and he's been talking to Nicola about wanting to start being involved more. For David and Victoria, this has been an opportunity to rebuild their relationship with him, but they are holding back a little as they are playing the long game."
Aspiring chef Brooklyn – who has tried and tested several career paths, including photography and modelling – has naturally spent more time with his in-laws since being based in the States with Nicola, something Victoria has struggled with.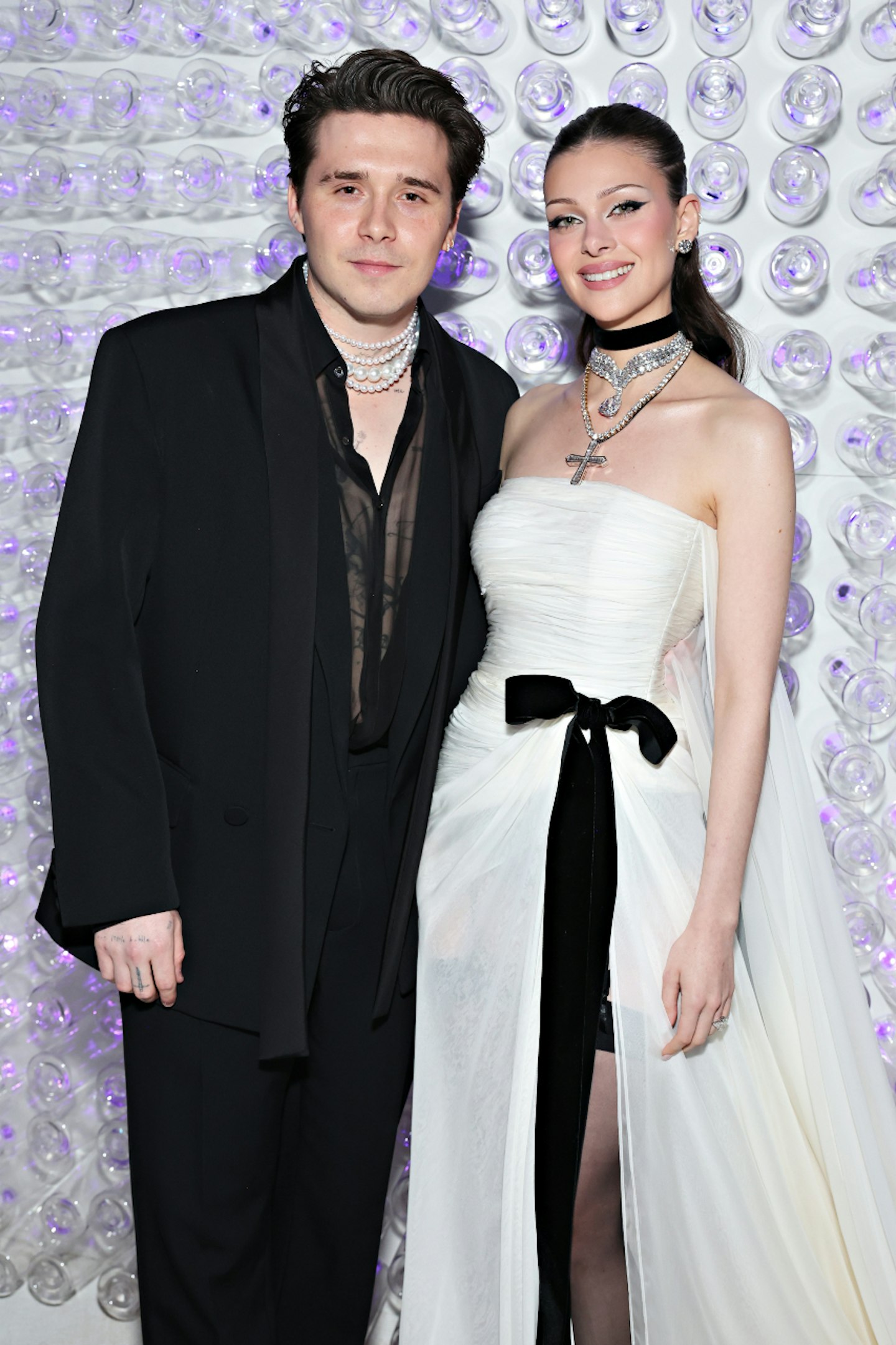 Nicola's family own a sprawling Palm Beach estate, where she and Brooklyn married in April 2022, and a New York property, and the young couple are frequent visitors to both. But Brooklyn's concerned parents feel they need to rescue him from living in the pockets of his in-laws.
"They want this to be the chance to encourage both their son and Nicola to establish independent lives of their own. Brooklyn never really goes anywhere without Nicola – his friendship group is pretty much her brothers, family, and her inner circle. The Beckhams' feeling is that in order to have a marriage which grows and endures, you have to each have your own thing going on," our insider says. "They worry that their son's life just revolves around Nicola and her family."
And David and Victoria are not wasting any time trying to set the wheels in motion off the back of their acclaimed Netflix docuseries. According to our insider, Posh is putting the feelers out for Brooklyn and Nicola to star in their own documentary, while David is also keen for his son to play a role at his football club, Inter Miami.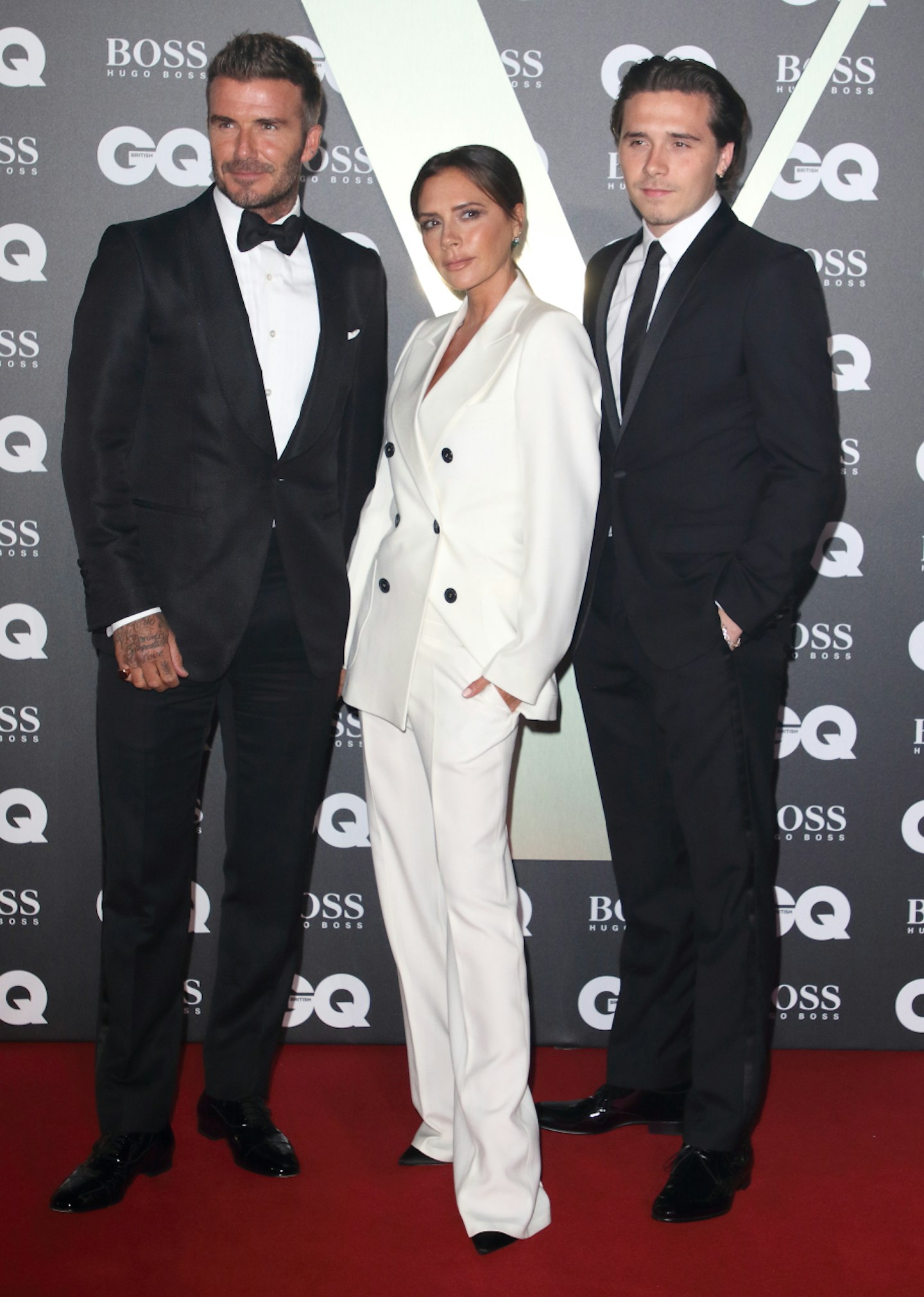 Brand Beckham is a big driving force, as we're told, "For the Beckhams, working on pitching this documentary is a way to get Brooklyn back into the family business – and, of course, the plan includes Nicola too. There's nothing more they would love than to have both of them involved. David is also really keen to get Brooklyn involved in Miami as well, bringing him in as a right-hand man and giving him a role there to help grow the franchise in the US.
"Victoria was terrified to come across like she was interfering in their business again, but it seems to have gone down well – even Nicola is keen on the idea. Ultimately, Vic will do anything to keep Brooklyn close."