If you don't live under a rock, you'll have probably heard the name JoJo Siwa batting around the past couple weeks. But, we're pretty sure what you really want to know is - who is she?
She can sing (she's been in the Billboard music charts), she can dance (like really well) and she can act (she even had her own TV show) - this girl is a triple threat.
Yep, JoJo's not even 18 yet and she's already got more life experience under her belt than most of Hollywood.
Lucky for you, we've got the answers to all your questions. Seriously, from how she became famous to why is she in the news - we've got you covered.
So get stuck in, because here's everything you need to know about teenage success-story JoJo Siwa...
How old is JoJo Siwa?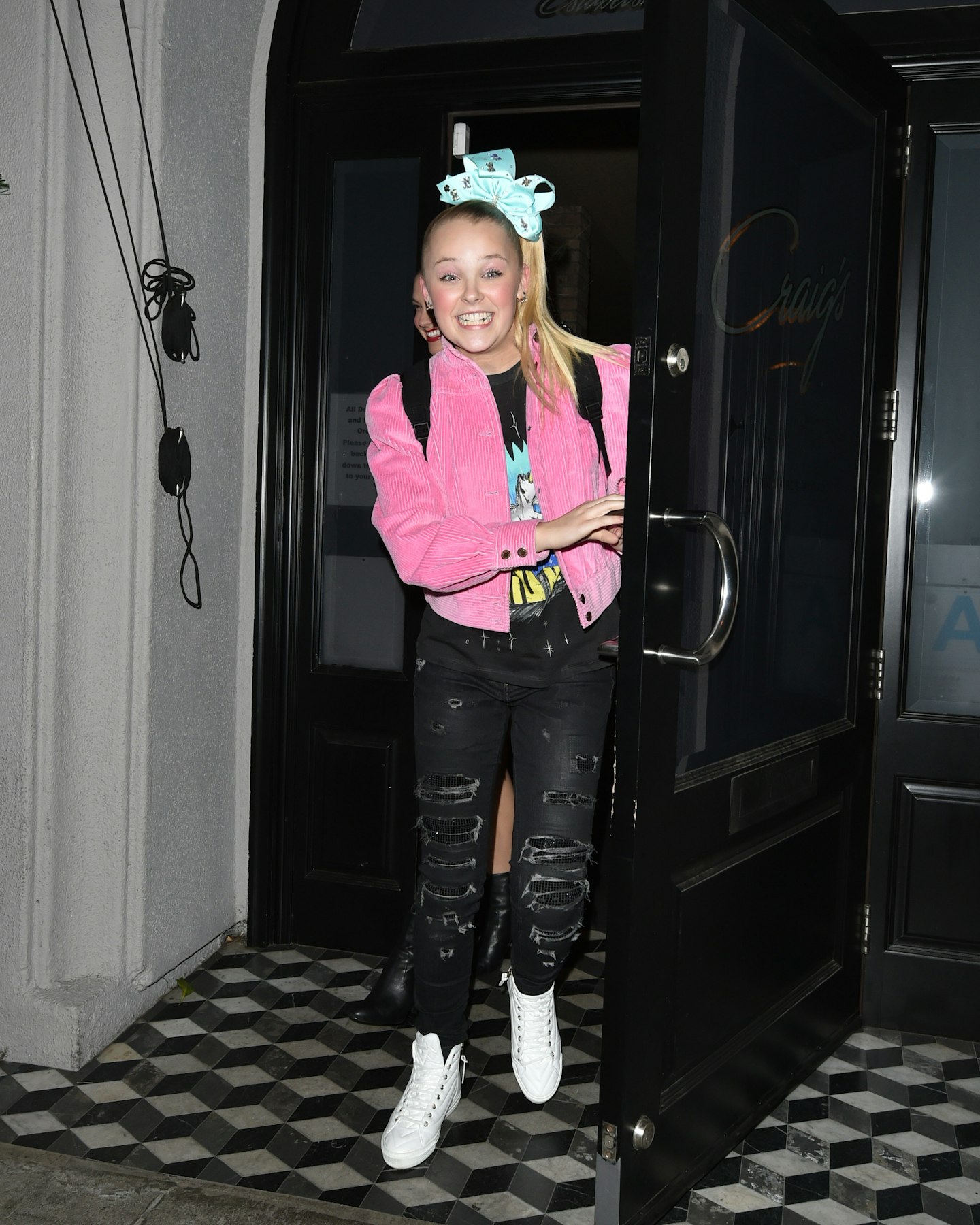 JoJo Siwa was born on 19 May 2003, making her 17 years old.
How tall is JoJo Siwa?
JoJo Siwa is five foot seven (and a little bit).
How did Jojo Siwa become famous?
JoJo Siwa rose to fame after she joined the likes of Maddie Ziegler (the girl from Sia's Chandelier video) and Chloe Lukasiak (best dancer at the 2015 Teen Choice Awards) on reality show Dance Moms.
JoJo left the show in 2016 but, that same year released her debut single, Boomerang. Since then, she has released two EPs (as well as a Christmas EP) and featured in the music video for Meghan Trainor's Christmas hit, I Believe in Santa.
JoJo's music career is just the tip of the iceberg and in 2017 the star's acting career started to kick off. JoJo guest starred in a number of TV shows and movies including The Angry Birds Movie 2 and her own Nickelodeon mini animated series, The JoJo and BowBow Show.
On top of all that, JoJo has over 12MILLION subscribers on her YouTube channel, Its Jojo Siwa, and she's won four Nickelodeon Kid's Choice awards, including one for Musical YouTube Creator.
These days, you can catch her on the likes of MTV Cribs and she's currently filming a movie musical with Nickelodeon. Also, in collaboration with the TV channel, JoJo has produced a wide range of merchandise including shoes, her signature hair bows and toys.
What did DaBaby say about JoJo Siwa?
On 19 February, US rapper DaBaby released a remix of SpotemGottem's track 'Beatbox'.
In the rap, DaBaby seemingly throws shade at JoJo Siwa, saying, " N----, you a b----/ JoJo Siwa, b----/ She let the wrong n---- get rich," while holding up his phone with a picture of the 17 year old.
Fans have been confused about the lyric and took to social media to express their confusion. "That Jojo diss came right tf out of nowhere lmao," wrote one.
"Just when you thought life couldn't get any weirder, Dababy disses Jojo Siwa," added another.
DaBaby also includes T.I and Stevie Wonder in the rap and one fan speculated he might have just used the teenage star's name as a rhyme.
"He wasn't throwing shade at Jojo... it clearly shows that he was using her last name as in 'see why' instead of 'Siwa'," they said.
It was even questioned whether the rapper had merely included the star in his remix to "stir up controversy and generate views."
DaBaby has since shut down all speculation by tweeting, "@itsjojosiwa my 3 year old princess is your number 1 fan. I bought her every product you have out. She think she you.😂
"Don't let em trick you into thinking I'd ever have a problem with you. My word play just went over their heads. All love on my end shawty, Keep shinning! 💝".
On Instagram, the clip has viewed over 2million times and on YouTube over 4million.
How much is JoJo Siwa worth?
From her TV and film appearances to her ever-growing merchandising range, it is estimated that JoJo Siwa is worth a whopping $14million, according to Celebrity Net Worth.
It's not public knowledge how much the teenage star makes from her mega-successful bow range (which sell for about £10 each) and, according to Cosmopolitan, it's likely that the 17 year old's worth could be "way higher" than that ball-park $14mill. But no one can say for sure.
JoJo Siwa bows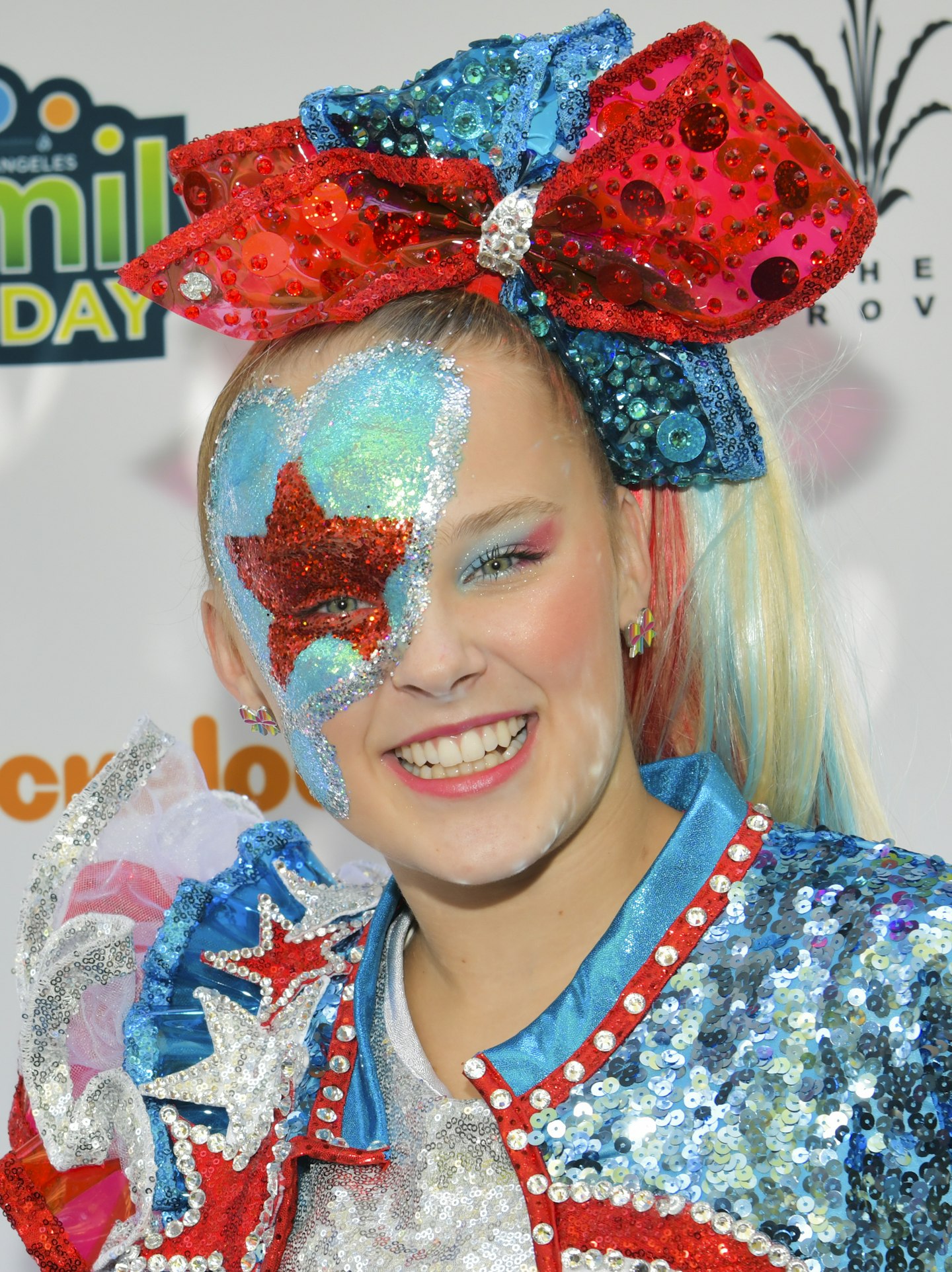 In 2016, JoJo launched her infamous bow range in collaboration with Nickelodeon. Mimicking her signature side ponytail bow, JoJo's Bows are available in 7,000 different varieties and in 2018, JoJo revealed to Impaulsive that they had sold 40 million of them that year alone.
In the UK, you can get JoJo's Bows at Claire's and, a couple years ago, the hair accessories caused quite the controversy after they were banned from several primary schools across the nation.
Speaking about her merchandise on The Tom Ward Show last year, JoJo told the Forbes contributor, "It all started with the bows. So far, we've sold over 80 million bows."
She continued, "There are 500 Nickelodeon employees, worldwide, that support the JoJo brand. I can't be present in every business meeting because they're probably having three JoJo meetings right now.
"People in Hong Kong are probably having JoJo meetings. People in Australia are probably having JoJo meetings because it's such a huge franchise."
JoJo Siwa songs
JoJo has released around 18 songs (as well as a remix), including three EPs.
The most successful of her releases, Celebrate, reached number 12 on the Billboard music charts in 2019.
On Spotify, her debut song, Boomerang, has had almost 29million listens and on YouTube it's not far off a billion views.
Last year, she won the Nickelodeon Kid's Choice Award for Favourite Social Music Star.
Why is JoJo in the news right now?
JoJo Siwa has hit the news in recent weeks after publicly coming out on Twitter.
Alongside a snap of herself in a t-shirt that read, "Best. Gay. Cousin. Ever," JoJo told fans, "My cousin got me a new shirt."
Fans on the site flocked to support for the young star, tweeting to send their love and tell her that they were "proud of her." US talk show host Ellen DeGeneres even sent a heart emoji to the 17 year old and on her Instagram several days later, JoJo told fans that she's received "the most endless amount of love and support" on social media.
The singer added that she's not ready to announce her official "label" because she "[doesn't] really know," and explained that she wants to keep certain things private until she feels comfortable making them public.
Since then, JoJo has made headlines once more, sharing a snap of her girlfriend for the first time earlier this week.
Who is JoJo Siwa's girlfriend?
JoJo shared the first few snaps of her girlfriend Kylie Prew on her Instagram earlier this week and told fans that the pair had gone official on 8 January 2021.
She wrote, "I've been the happiest I have ever been! She seriously is the most loving, supportive, happiest, protective, and just the most beautiful perfect person in the world.
"And I get to call her mine! Happy one month to my girl! I love you more and more everyday!❤️."
The teenager revealed that she and Kylie had been friends for more than a year before getting together, with Kylie confirming the news on her Instagram by sharing a series of cute snaps together. She wrote, "Fall in love with your best friend, guys. It's THE BEST feeling in the entire world."
Fans rushed to support the loved up pair, writing in the comments section how "CUTE" the photos were and letting JoJo know that they're "so so happy for [her] 🥺🥺💖."
Awww ❤️.
How did JoJo Siwa come out?
JoJo came out in January 2021 when she filmed a TikTok of herself lipsynching to Born This Way by Lady Gaga. She later wore a t-shirt which had "best gay cousin" written on it.
In April 2021, JoJo revealed she "technically" identifies as pansexual in an interview with PEOPLE. She said, "I don't know, bisexual, pansexual, queer, lesbian, gay, straight. I always just say gay because it just kind of covers it — or queer, because I think the key word is cool.
"I like queer. Technically I would say that I am pansexual, because that's how I have always been my whole life is just like, my human is my human."
JoJo Siwa's boyfriend
In February 2020, JoJo seemed to confirm that she was dating TikToker Mark Bontempo in a video captioned, "Meet Mark:)".
The pair filmed two TikTok collabs, including a duet to the "Put a Finger Down Challenge." While Mark sat watching on an adjacent screen, JoJo was asked by the video's audio to "Put a finger down if you're currently single," and, in response, did not put a finger down.
Captioning the duet, "@itsjojosiwa if it's not me you have some explaining to do #nationalgirlfriendday," Mark then panned the camera down to his bed for fans to see that JoJo was, in fact, lying next to him.
By November that year, the pair had seemingly broken up with JoJo taking to social media to tell fans, "We decided it's best for us to not be in a relationship. Still friends, I still have his back and he has mine.
"He is not toxic. We're teenagers. And our relationship didn't work out right now. He did nothing. I did nothing. Just better being friends."
Check out: heat's Rich List 2020 - the richest TikTok stars
heatu2019s Rich List 2020 - TikTok stars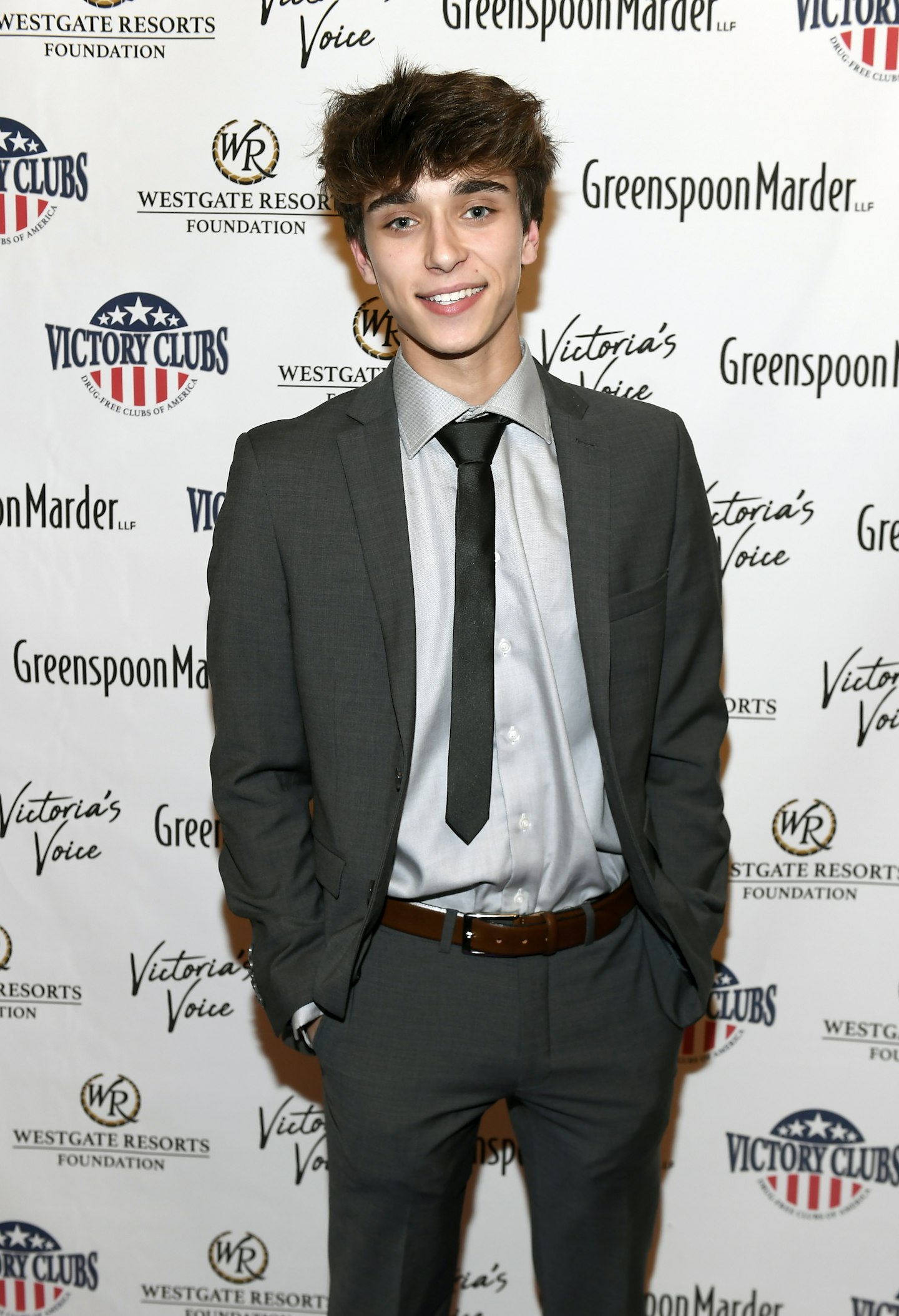 1 of 5
CREDIT: Getty
5) Josh Richards, 18 - £1.1m
TikTok's resident pin-up shot to fame partying with his Sway House collective in their LA mansion. Sponsorships with Reebok and Houseparty, plus a record deal, have made Josh plenty of cash, and he's also co-founded a talent management company, plus an energy drinks firm. He recently caused a flap by moving to TikTok rival Triller.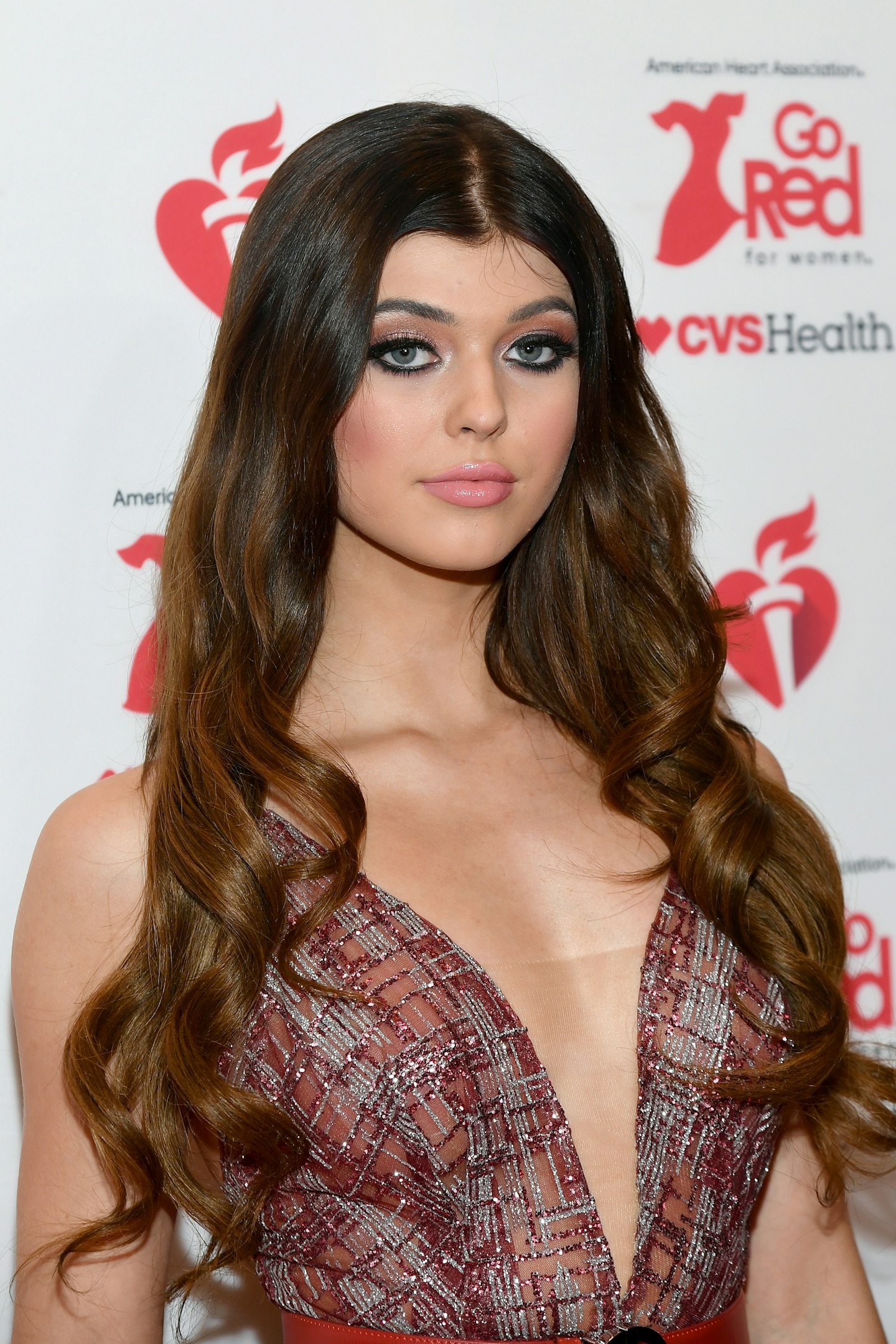 2 of 5
CREDIT: Getty
4) Loren Gray, 18 - £1.8m
At the start of 2020, US teen Loren had the largest TikTok fanbase, thanks to her videos lip-syncing to Nicki Minaj. Rae and the D'Amelios may have overtaken her, but Loren's still a millionaire through promotions with Skechers, Burger King and Chipotle, who made her do cringey stunts such as a "guacamole dance-off".
3 of 5
CREDIT: Getty
3) Dixie D'Amelio, 19 - £2.2m
Charli's older sister (above right) is no slouch in the social stakes, either. She's scored a record deal - first single Be Happy has been streamed 58m times so far - and has promo deals with clothing and cosmetics firms. With the Kardashians about to disappear from our screens, the D'Amelio sister act is poised to fill that space.
4 of 5
CREDIT: Getty
2) Charli D'Amelio, 16 - £3.1m
Charli has the most followers on the app (89.3m), but hasn't matched Addison's wealth yet, possibly due to her age. Still, the ex-competitive dancer charges a hefty £37k per Instagram post, sells her Charli-branded hoodies for £47 a pop, and has signed a deal to front US teen clothing brand Hollister, too.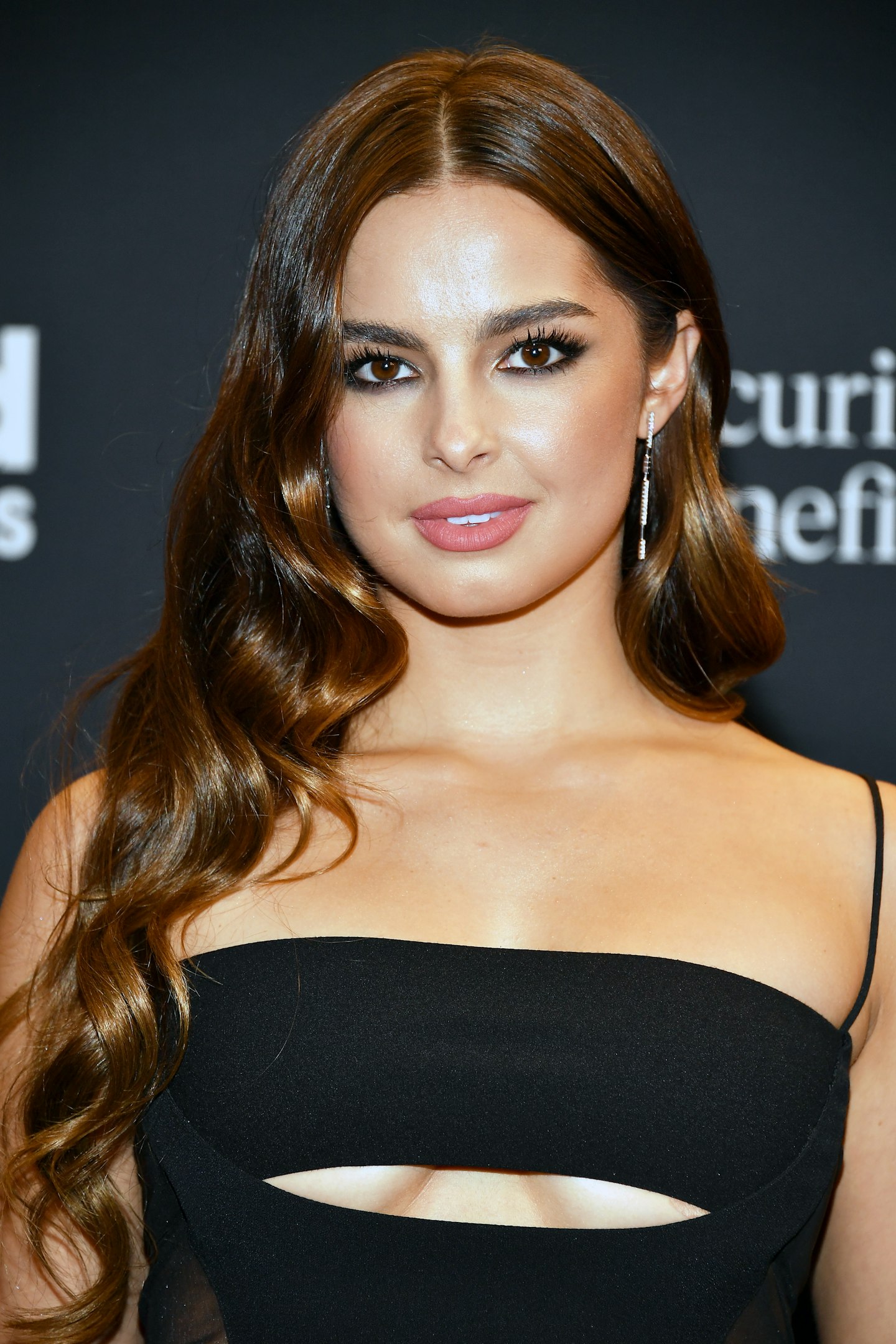 5 of 5
CREDIT: Getty
1) Addison Rae (20) - £3.9m
Became famous on the app last year after posting videos of herself dancing with her mum. Since then, she's picked up 65.9m followers, bagged a brand deal with teen clothing firm American Eagle, launched a podcast and merch line, plus become pals with Kourtney Kardashian. She's also just been cast in a remake of '90s teen comedy She's All That.
WATCH: 'I Stole All The Underwear!' Fate: The Winx Saga Cast Play Who's Most Likely To...?
LOOK! MORE NEWS!
Married At First Sight Australia: Which couples are still together?
How does JoJo Siwa know James Charles?
In 2020, JoJo and James Charles filmed a YouTube collab titled, "Giving JoJo Siwa A FULL MAKEOVER!" in which beauty guru James stripped away JoJo's signature bow and rhinestones and gave the teenager a Hollywood glam transformation.
JoJo Siwa full name
JoJo Siwa's full name is Joelle Joanie Siwa.
Is JoJo Siwa on Instagram?
Yes, JoJo is on Instagram @itsjojosiwa.
Is JoJo Siwa on Twitter?
Yes, JoJo is on Twitter @itsjojosiwa.
Is JoJo Siwa on TikTok?
Yes, JoJo is on TikTok @itsjojosiwa.
Is JoJo Siwa on YouTube?
Yes, is on YouTube at @itsjojosiwa