Over the years there's been lots of reality TV romance crossovers – Made in Chelsea's Sam Thompson dating Love Island's Zara McDermott springs to mind.
As does TOWIE's Joey Essex dating MIC's Stephanie Pratt (remember that?), but in news we're still shook about Joel Corry is apparently dating Love Island 2022 star Coco Lodge.
A Geordie Shore and Love Island collab? That wasn't on our 2023 bingo card but we're here for it.
The duo sparked rumours in May and in an exclusive interview with heatworld at Radio 1's Big Weekend in Dundee Joel hinted at the speculation.
When we asked him whether he's still in contact with any of the series eight Islanders following his guest appearance on the show, he said, "Yeah, I've stayed in contact with a few of them and they're a good bunch of people. Good fun."
However it was after we asked about his favourite 2022 Islander that he said, "I'm going to have to say Coco or I'm going to get in trouble.
"So Coco," he laughed.
The news comes after there were reports that the pair are dating and we're not going to lie, we're totally here for Joel and Coco. Good looking couple? Yes. Iconic? Yes. We'll be eagerly waiting for our wedding invite in the post…
The former Geordie Shore star turned worldwide DJ also spoke about his appearance on Love Island last year and how it came about.
"I was somewhere like Tomorrowland or a big festival and my manager was like, 'Joel, Love Island have called, can you go to the villa tomorrow they want you to DJ at the pool party.'
"And I was literally at Tomorrowland or something and was like, 'Erm, yep. We'll make it work. We'll make it work. And I was on the first flight, I turned up and it was good to meet the cast and the producers. It was a good little adventure, good fun."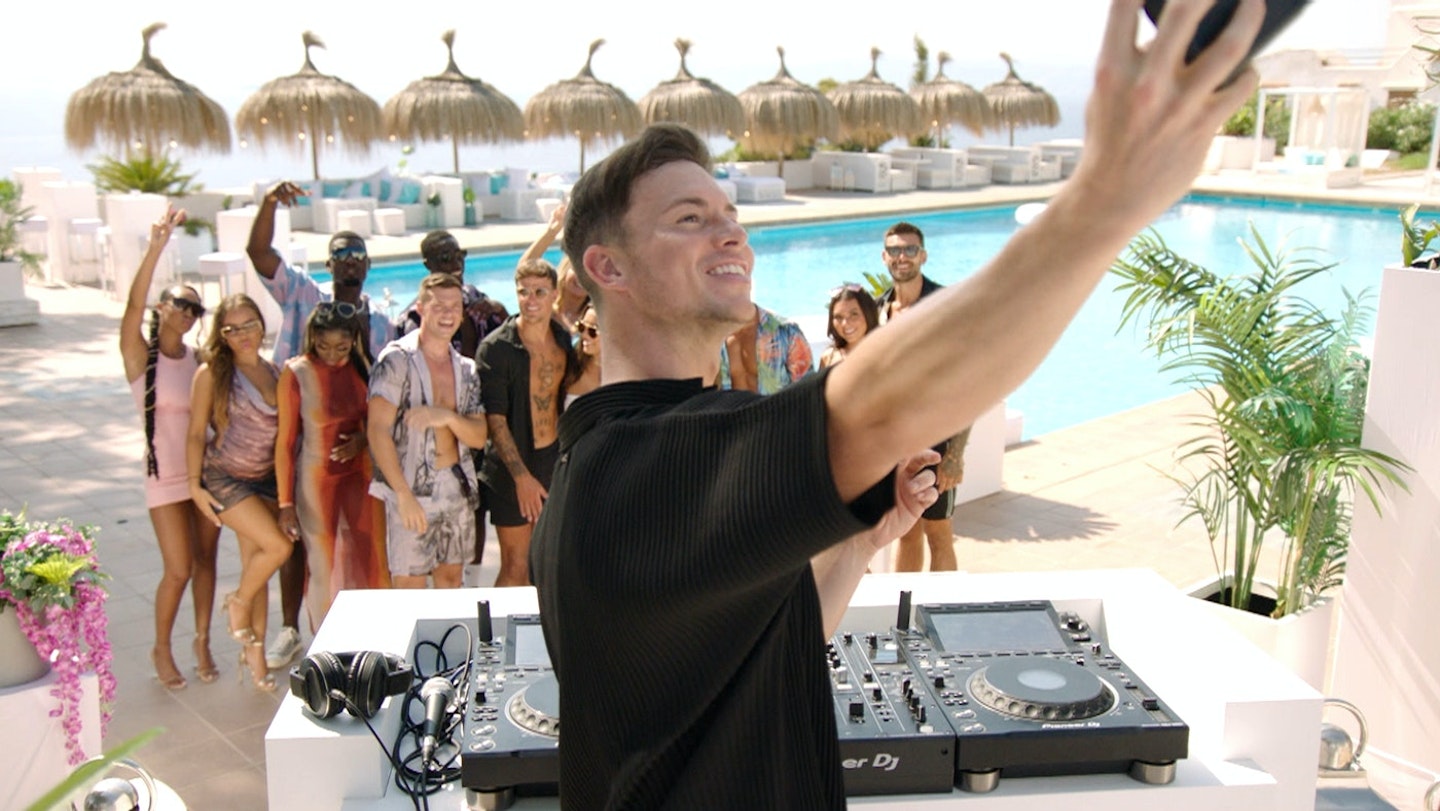 Obsessed.
Long gone are his Geordie Shore days and nowadays you'll see him travelling across the globe, DJing in front of huge crowds and reading signs like "spit in my mouth".
Yes, really. Check out his Instagram.
When we asked if there's any other wild things he's seen in the crowd, he said, **"**I was in Ibiza and someone brought a life size cardboard cut out of me and I was like, 'That's nice.'
"It was in the front row looking at me while I'm DJing. But as the night went on I could see the cardboard cut out being passed around a little bit and some of the girls were getting a bit too hands on with it to say the least and I was like, 'God he's getting more action than me.'"
LOL.
WATCH: 'I Can See Them Winning' Tasha And Andrew On 2023 Islanders | Heat Dates