Ever since Love Island's Zara McDermott was revealed as a contestant on the ITV2 dating show back in 2018, she's been all over the reality TV shop, appearing on both Made In Chelsea and The X Factor: Celebrity in the last few years.
After splitting from Adam Collard, she moved on with Sam Thompson and despitea brief split in 2020, when it was revealed she'd cheated on the MIC star with a music industry boss during her stint on The X Factor, she and Sam are still together and more loved-up than ever.
Since then, Zara has quit reality TV altogether and she's now focused on a presenting career after fronting documentaries about revenge porn and rape culture as well as hosting BBC Three's dating show Love In The Flesh.
However the 2018 Islander has admitted that she didn't feel successful after she was dumped from the villa.
After someone tweeted that it's 'mad' how Zara is one of the most successful Islanders from her series despite only being on the show "for about a week", Zara spoke out and admitted she hasn't always felt it.
"It's actually crazy, I remember coming out of the villa and feeling so much lesser than everyone else. I just left like a tag along, and everyone else was more 'successful' than me at that point in time," she explained.
"They all had more followers on Instagram, they all had these huge fashion deals and I wasn't anywhere close to them. I just didn't feel like I fitted in.
"Fast forward 4.5 years and I decided to go down an unconventional route making and developing documentaries for a living not knowing where it was going to get me, prioritising that more and more over the quick brand deals as the years went on.
"Now I couldn't be happier with where my life is, even though at the time when I came out of Love Island I felt like a failure compared to everyone else."
She went on to tell her followers that "life works out in mysterious ways" before adding, "Comparing yourself to others is silly because we all have totally different lives and paths."
You tell 'em Zara.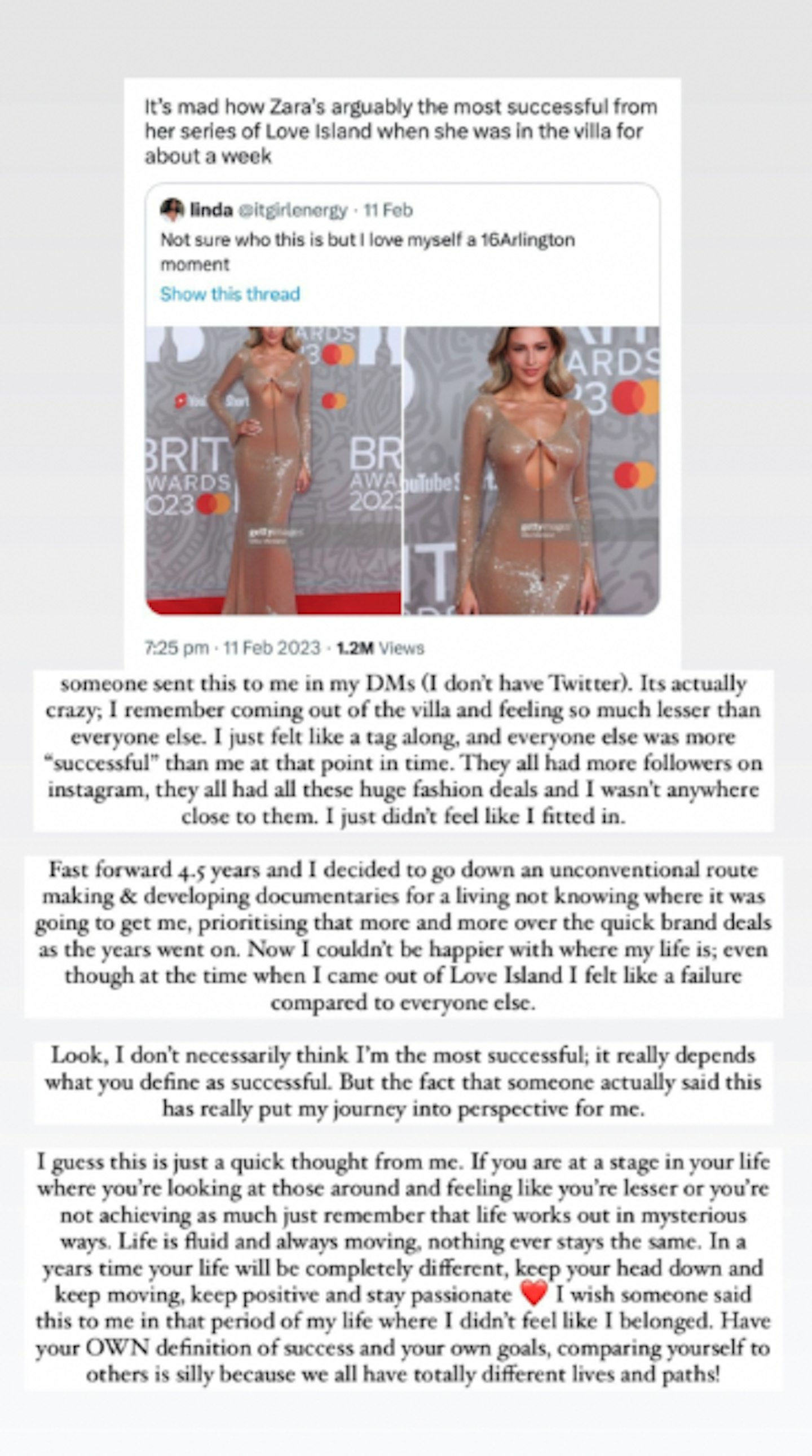 If you can't remember what happened to Zara on Love Island 2018, we've got you covered...
Who is Zara McDermott?
Zara was a government advisor from Essex before appearing on the 2018 series of Love Island as a bombshell. Zara said in her preview clip that she's "definitely a catch" and has "definitely got the brains".
She also said, "I'm intelligent, which means I'm quite good at reading people. I'm always analysing people. I fall in love really quickly, which makes me quite serious. I think that if I like someone, I will go for them 100%. That might not be attractive to everyone."
Following her stint on Love Island, Zara joined the cast of Made in Chelsea when she began dating Sam. Her reality TV days are behind her now though and she works as a TV presenter, documentary maker as well as an Instagram influencer.
How old is Zara McDermott?
Zara is currently 26 years old. She was born on 14 December 1996.
Zara McDermott and Sam Thompson
Sam and Zara confirmed their romance in the summer of 2019 when they were spotted walking through London holding hands. In photos obtained by The Sun, the pair were seen leaving Sam's flat in Chelsea before strolling around the local area. The relationship was later confirmed by Sam's representative.
The couple were together for 16 months, enjoying a luxurious trip to Mykonos just a month before they split after lockdown rows.
"Zara and Sam split towards the end of last month. They had been arguing a lot since moving in together as a result of lockdown and things just built up between them," a source told MailOnline.
After a series of cryptic posts by both Sam and Zara, alluding to "hurting someone" and "cheating", Zara revealed all in an open letter on Instagram (classic).
In the letter she admitted to making a big mistake in regards to her relationship as she wrote, "A huge mistake I made a year ago has recently come to light and I want to face this head on. I don't condone being unfaithful and I made a huge mistake at a time in my life where I was hugely selfish and immature."
Zara and Sam's relationship came to an end in emotional scenes on Made in Chelsea as he admitted he couldn't forgive her, but the pair later reunited in time to celebrate Zara's 24th birthday together and it's been smooth sailing ever since then.
In fact, the couple now live together in their recently renovated Chelsea pad.
Who did Zara McDermott cheat on Sam Thompson with?
According to reports, Zara cheated on Sam with Dutch music boss Brahim Fouradi who worked with Simon Cowell at his record label Syco Music. It's believed that Brahim quit his role at Syco and moved back to his native Holland when his affair with Zara came to light.
Zara McDermott and Adam Collard
After entering the Love Island villa as a bombshell, Zara immediately caught the eye of Geordie boy Adam, and it looked like she'd tamed his lothario ways. Zara was then dumped on day 25, and Adam's head turned when the new girls enteredCasa Amor.
Although Adam tried it on with Darryle Sargeant, as Zara watched on at home, things fizzled out, and Adam was later dumped on day 35. He then met up with Zara when he arrived back in the UK, and the pair dated until February 2019.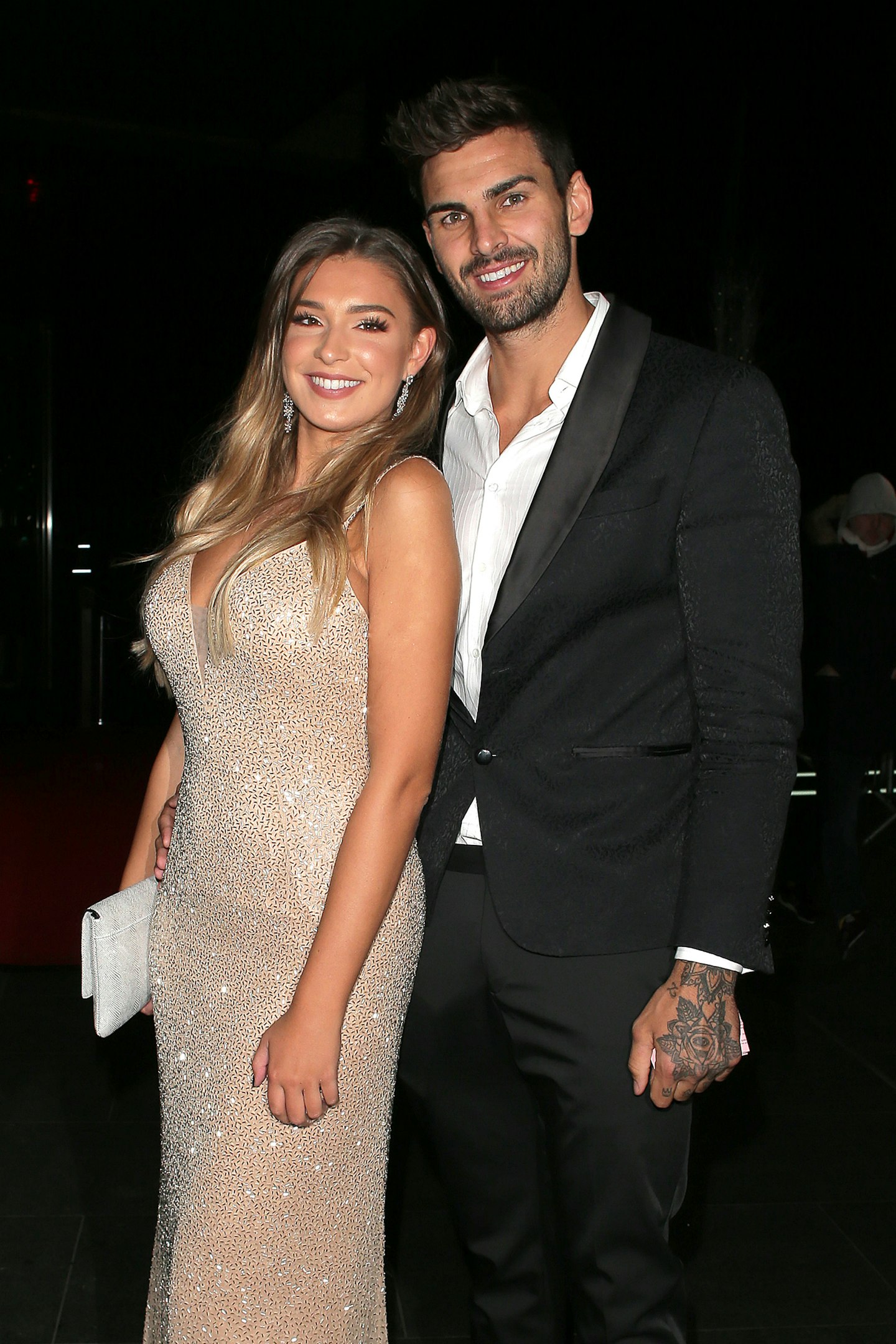 Despite moving in together and seeming very happy on social media, Adam and Zara announced they'd split on Valentine's Day in 2019.
Posting a statement on her Instagram story, Zara announced, "I am heartbroken to announce that Adam and I have parted ways. I love him very much and will always have a special place in my heart for him & our time spent together.
"I have tried so hard to be the best person I can possibly be and to make it work. Sometimes in life, you just aren't enough for someone; no matter what you do for them or how much you try to be. For everyone asking if I'm ok, I don't know that I am.
"But I know that soon I will be. I will be strong and prove to myself that I can get through this. Love, always, Zara x."
WATCH: DON'T ask them to sing the Love Island theme song. The Islanders play 'Never Mind The Lyrics'
Zara McDermott on Made in Chelsea
Zara joined Sam on Made in Chelsea shortly after they started dating and her first appearance was on Monday 7 October 2019. It's also safe to say that a whole load of drama went down.
Zara and Sam faced an awkward encounter with Sophie Haboo and Miles Nazaire, who just happen to be in the same London bar at the time. Convenient.
As Miles ask the pair how they met, Zara responds, "So we actually me that an event about a year and a half ago. He was a bit intoxicated at the time, and doesn't remember it."
While Habbs watched on, Sam said, "She immediately saw me and thought, 'That guy, I wanna marry!' And then before I knew it, bam! Boyfriend and girlfriend, and I couldn't be happier."
Breaking his silence about the romance, Sam told OK! magazine, "Do you know what, I don't want to say too much, but we've been on a few dates, it's been a few weeks now.
"We're not exclusive, because everyone in this game rushes everything! There's no need to. If you rush into things, sometimes you make a mistake and it gets too intense… she's a really, really lovely girl and she's incredibly beautiful."
Why did Zara McDermott quit Made in Chelsea?
Zara announced she'd quit reality TV in 2021 after being inundated with nasty messages from trolls. She told The Sun, "I have loved doing reality TV and don't regret any of it. I just hated all the trolling. It is also hard because you have to relive things so many times.
"I have had death threats. People saying they know where my family lives and threatening them too. It's disgusting and scary. It is weird how hardened you have to become to it. I have had therapy but at the end of the day they can only help so much."
Does Zara McDermott have her own BBC Three documentary?
On 13 March 2020, Zara revealed on Instagram that she was filming a revenge porn documentary with BBC Three about her experience being a victim of the crime. It comes after naked photos of the star were posted online after she left Love Island which went viral.
She posted photos of the filming process and wrote, "ANNOUNCEMENT. Hi Everyone. Some of you may be aware that I have been a victim of Image Based Sexual Abuse, which is also known as Revenge Porn. For those of you who don't know what this is, it's basically when one person shares intimate images of videos of another person without their consent.
"I am really humbled and honoured to announce that the BBC and I are currently making a documentary to share my story. My main aim is to bring awareness to this issue, and be a voice for those who have suffered in silence and to help make a change."
A year later, Zara released another BBC Three documentary exploring sexism and rape culture in UK schools. At the time, Zara said, "After the success of my Revenge Porn documentary, I am both honoured and thrilled to be making my second documentary with BBC Three. I was, and still am, incredibly overwhelmed by the response so far and to be working on another powerful, emotive, educational and eye opening film is going to be a fantastic next step.
"I hope that by speaking out and bringing awareness to such important yet often taboo topics, we can help people not just across the country, but the world too."
Zara McDermott on Love in the Flesh
Following on from the success of her BBC Three documentaries, Zara returned to the channel in 2022 as the presenter of the reality dating show - Love In the Flesh. The show brings together couples who have met online but never met in real life to see if their connection will hold up in the flesh.
The show has been praised for its diversity of contestants and one heat writer has even said that its first series already has more diversity than five years of Love Island.
Love Island's Zara McDermott on The X Factor: Celebrity
Zara joined her Love Island 2018 co-stars Eyal Booker, Samira Mighty and Wes Nelson on The X Factor: Celebrity, which premiered on ITV on Saturday 12 October 2019.
Judged by Simon Cowell, Nicole Scherzinger and Louis Walsh, the reality telly-types competed alongside the likes of Glee star Kevin McHale and actual Martin Bashir in the singing contest.
They sung an original track, All Or Nothing, which debuted at number 33 in the iTunes chart. They also changed their name from Islander to No Love Lost.
Zara McDermott and Olly Murs
Before she went official with Sam Thompson, rumours were rife that Zara was dating pop star Olly Murs.
According to reports, Zara and Olly met during a night out in Essex, with the pair "immediately hitting it off". However, the pair later shut down the reports, with Olly telling The Sun, "I just find it funny. That's the world I live in in the dating world. If you like anyone's photos you're automatically dating them, it's just crazy."
When the singer was asked if anything was going on with Zara, The Voice UK judge said, "I spoke to Zara after seeing her the other week in Sheesh with my mates. We were chatting about music because she loves singing."
Check out: what are the Love Island 2018 cast doing now?
Love Island series 4 - where are they now? - Slider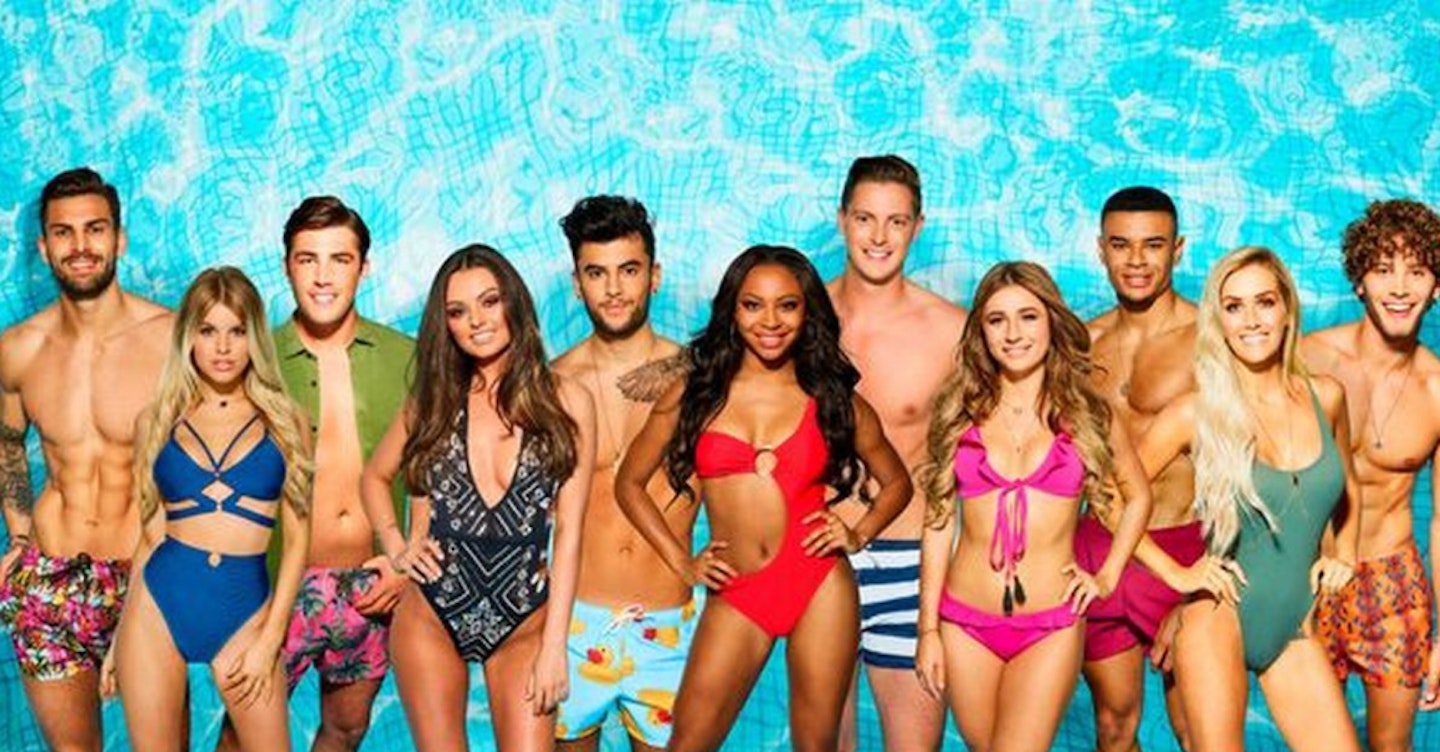 1 of 35
CREDIT: u00a9 ITV Pictures
Swipe through to see what the Love Island 2018 cast are up to now: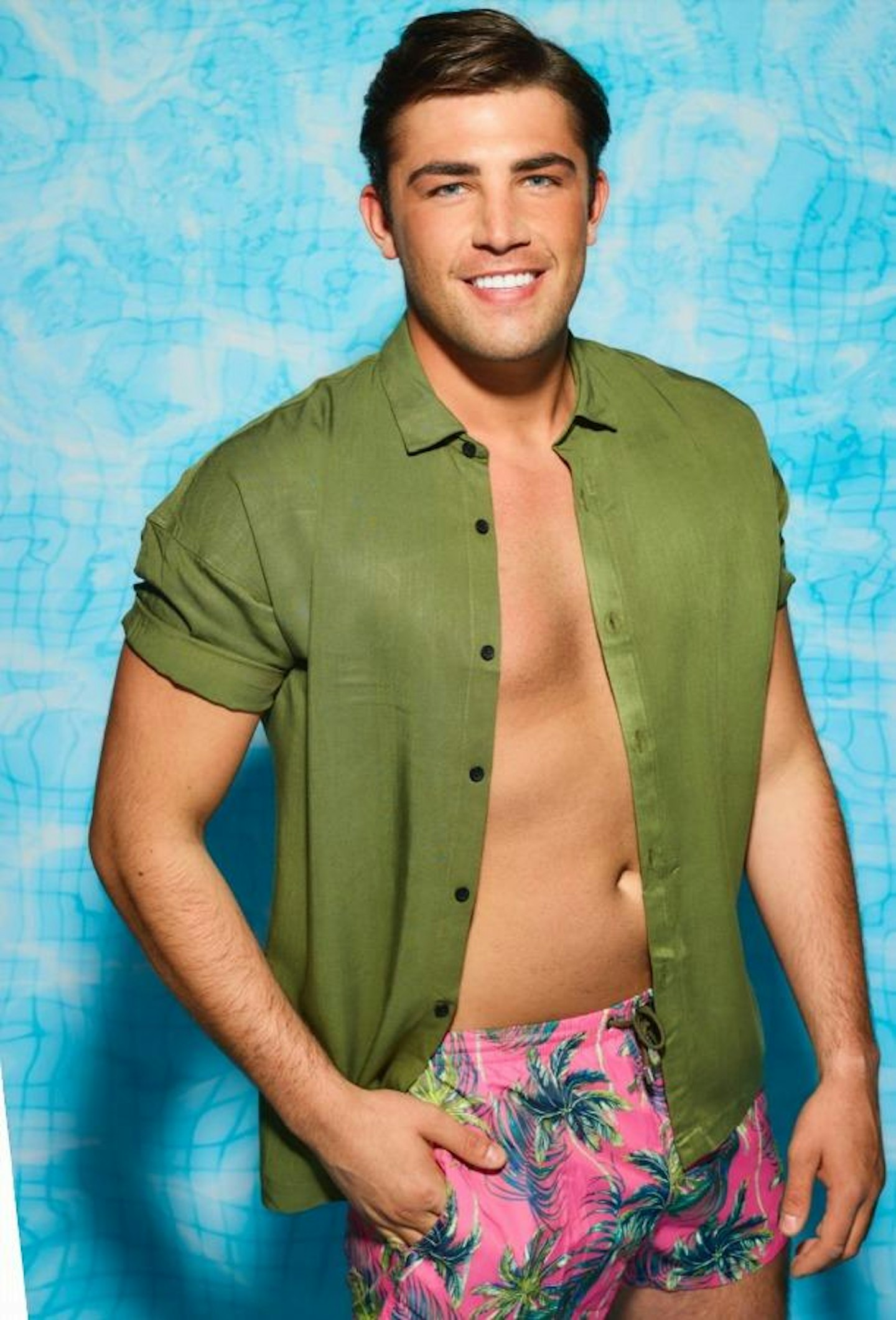 2 of 35
CREDIT: u00a9 ITV Pictures
Jack Fincham
Pen salesman Jack Fincham won the show in 2018 alongside Dani Dyer, the pair coupled up together in the first show and the rest was history.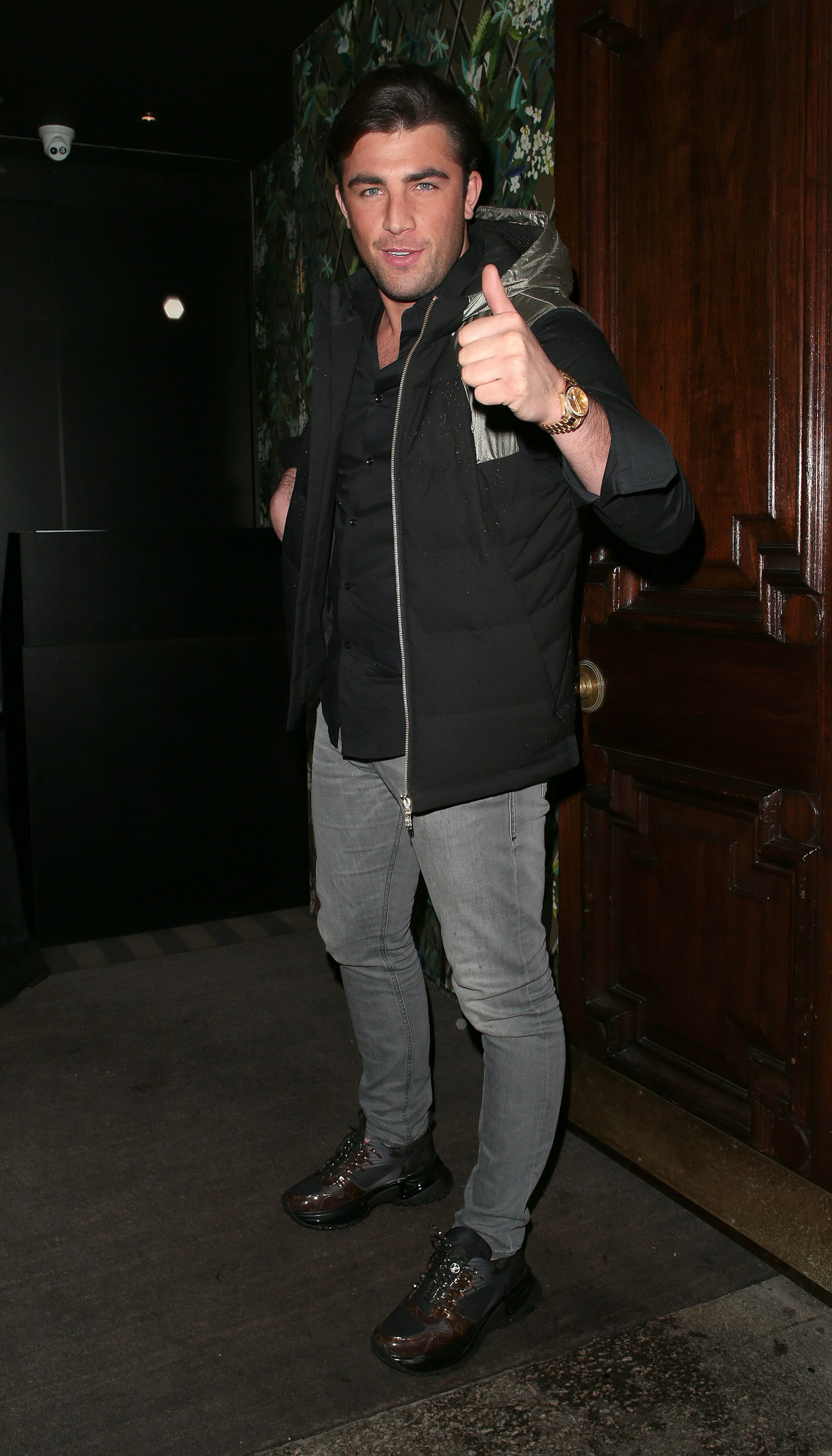 3 of 35
CREDIT: u00a9 Getty Images
Jack Fincham
After leaving the villa, Jack landed himself a TV show alongside Dani Dyer, appeared on the Celebrity version of Gogglebox and even hosted the NTA red carpet with Dani. After the pair split up in April 2019, Jack has gone on to be involved in a number of sponsorship deals, as well as attending various events. He also recently appeared on The All New Full Monty.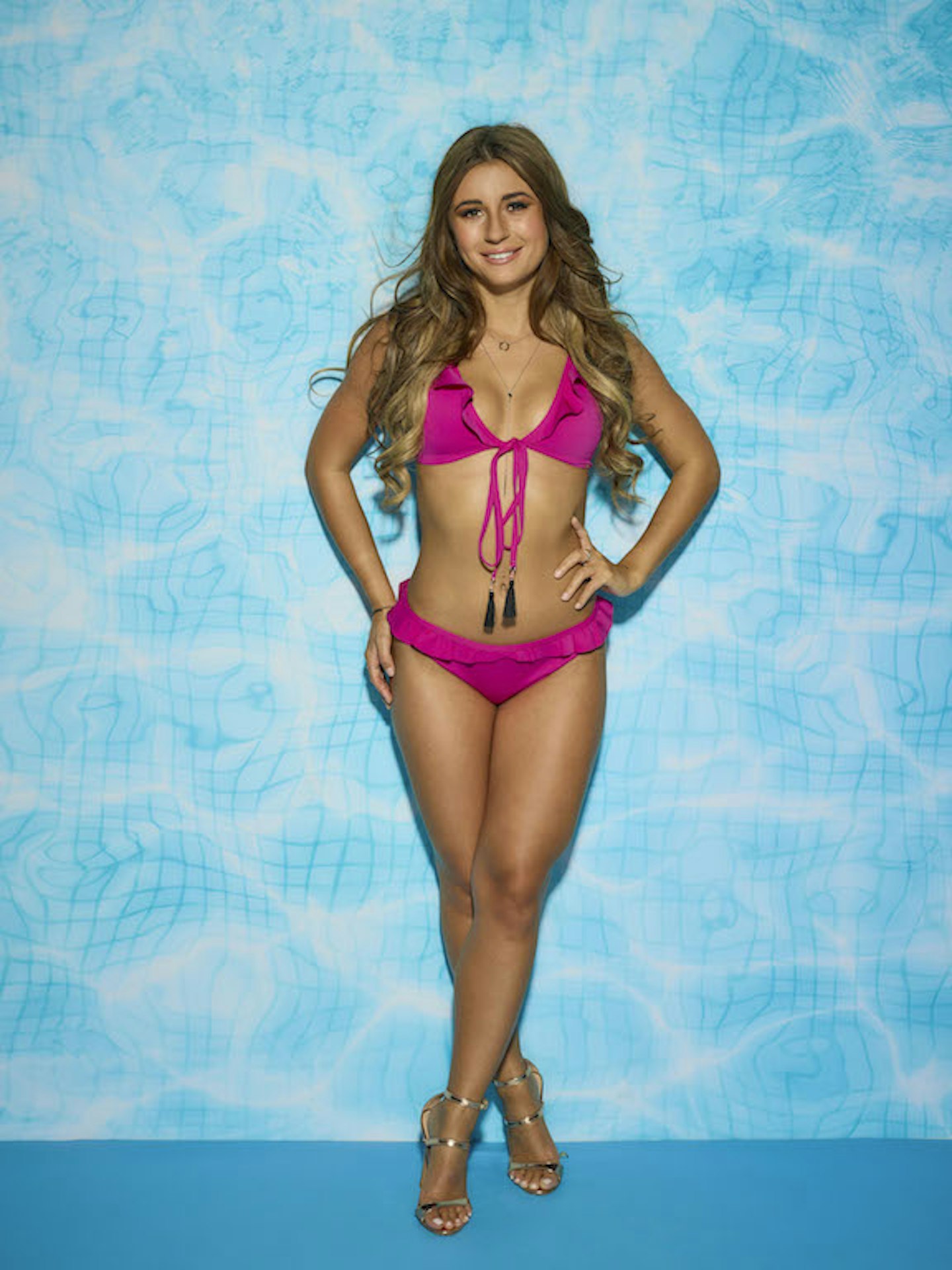 4 of 35
CREDIT: u00a9 ITV Pictures
Dani Dyer
Despite already having some fame (due to her famous dad, Danny Dyer) before entering the villa, Love Island certainly catapulted Dani into the limelight when she won the show with Jack Fincham.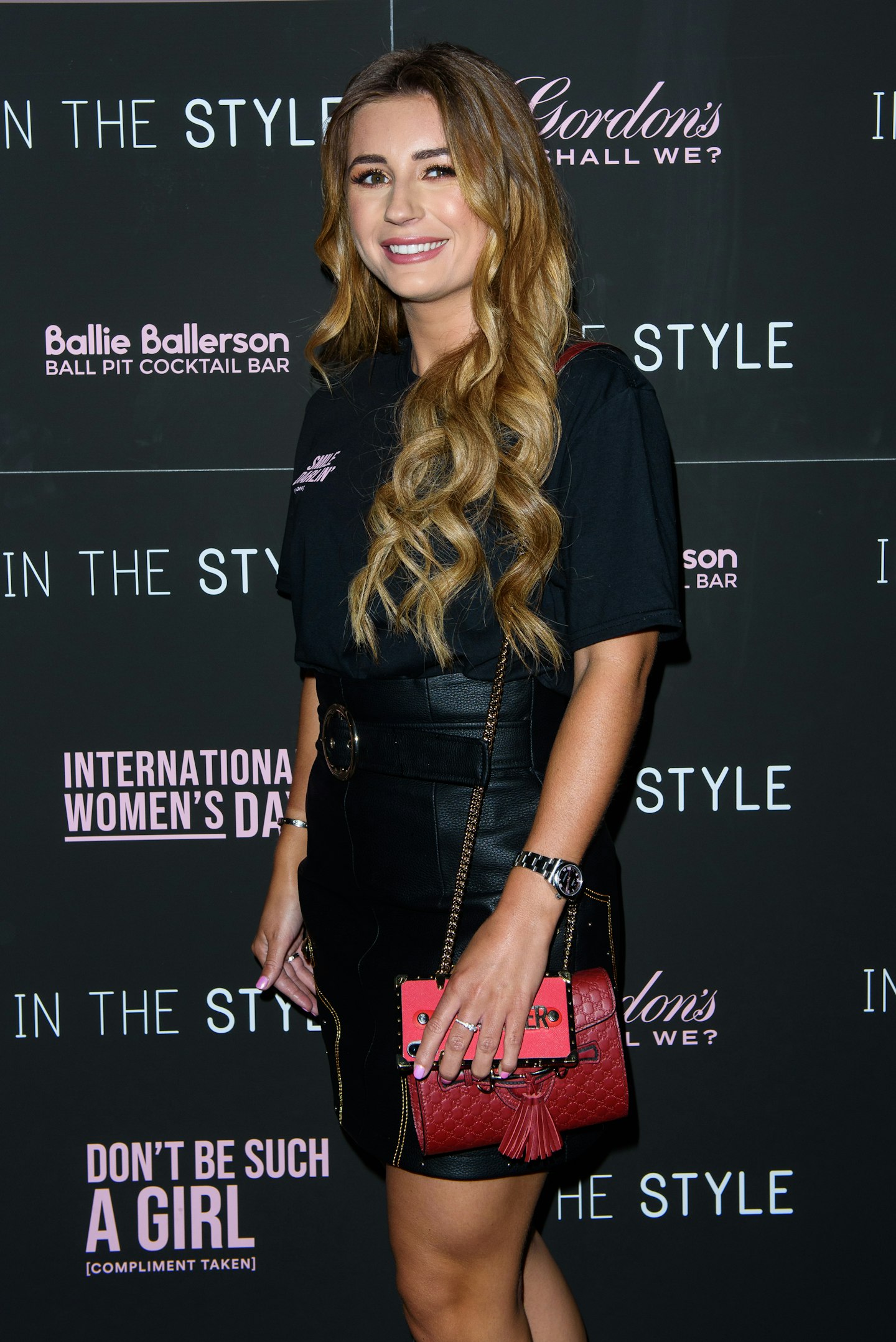 5 of 35
CREDIT: u00a9 Getty Images
Dani Dyer
After leaving the villa, Dani was in demand, landing her own clothing brand with In The Style, appearing on more or less EVERY TV show, climbing Mount Kilimanjaro for Red Nose Day, and releasing her own book. Following her split from Jack, Dani was accused of 'cheating' with her ex-boyfriend Sammy Kimmence, after snaps of them kissing emerged. However, the Love Island winner totally denied the rumours.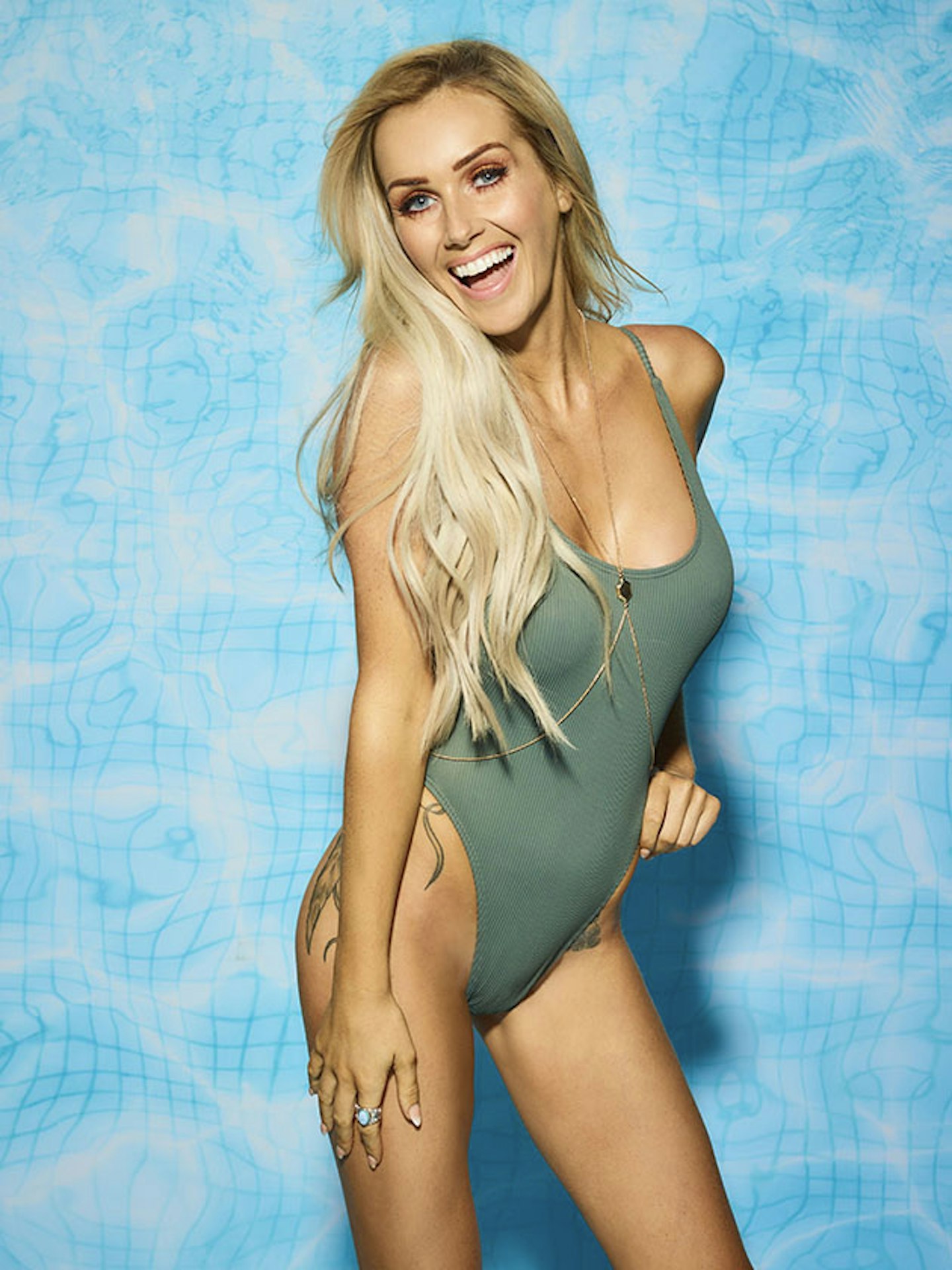 6 of 35
CREDIT: u00a9 ITV Pictures
Laura Anderson
Despite her turbulent time in the Love Island villa, Scottish beauty Laura Anderson finished in second place with hunky model Paul Knops.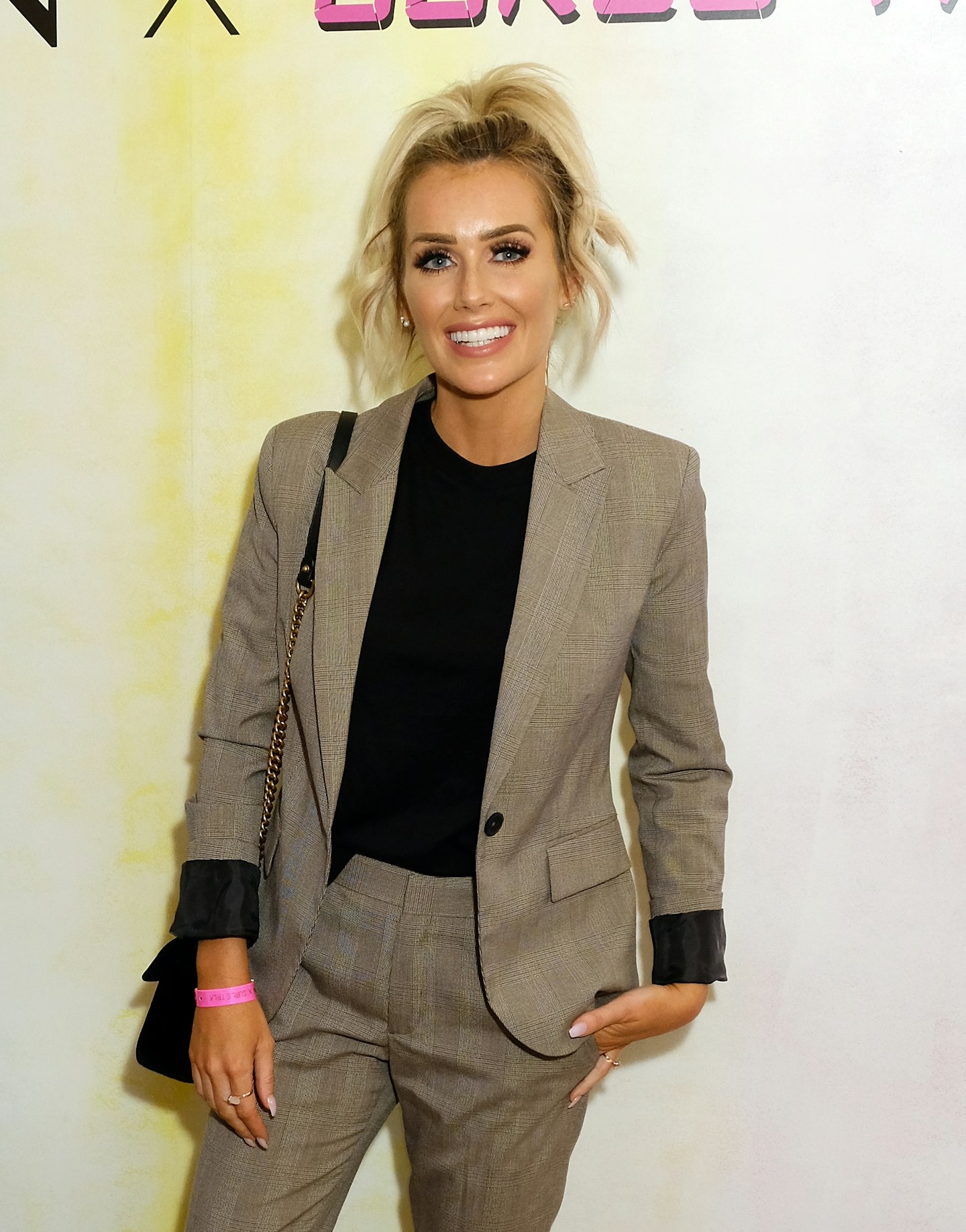 7 of 35
CREDIT: u00a9 Getty Images
Laura Anderson
Despite her relationship with Paul not lasting, Laura has kept herself busy and she recently launched her own fitness and lifestyle website called So-LA. Oh, and her Instagram is also filled with clothing deals from various brands.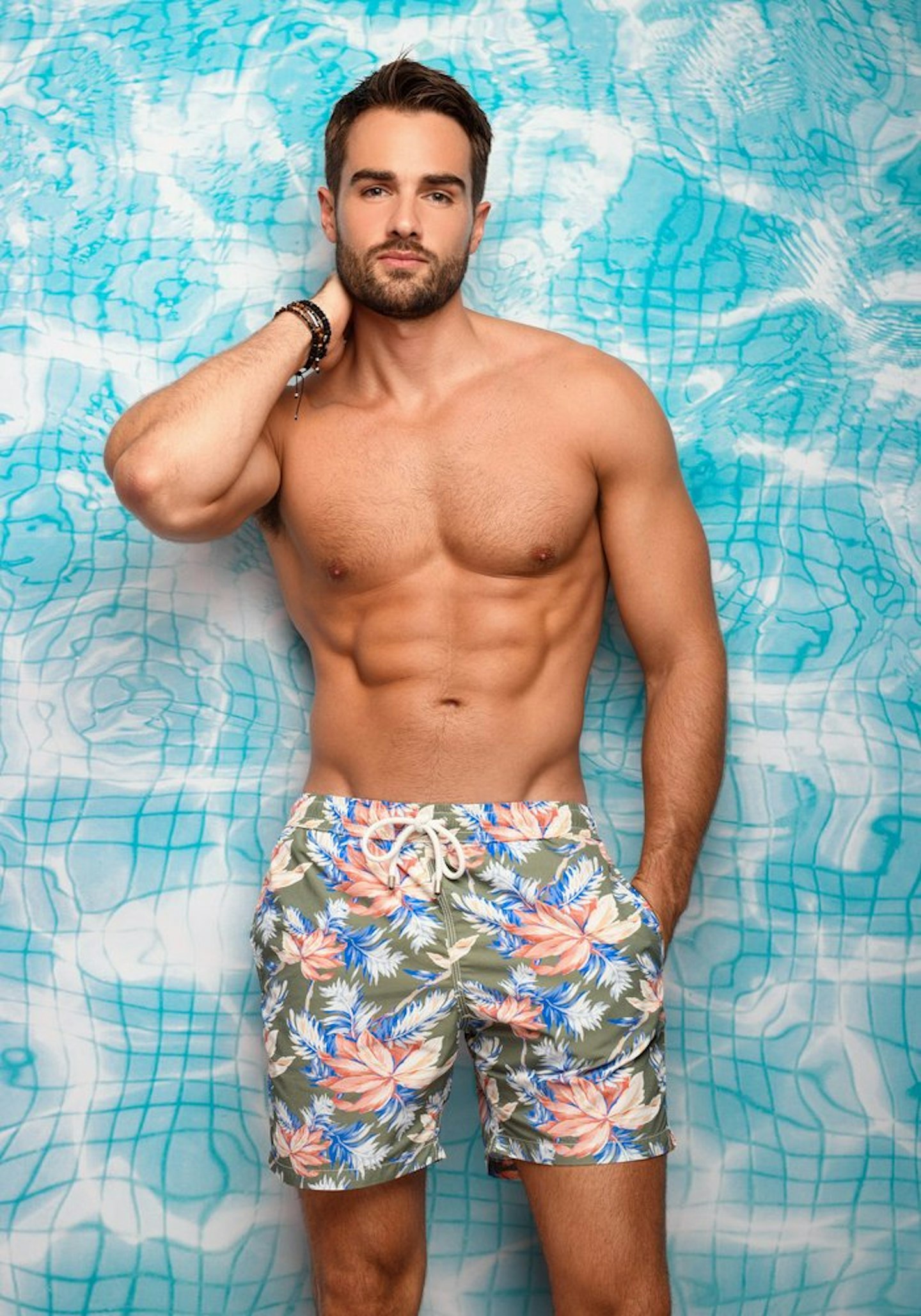 8 of 35
CREDIT: u00a9 ITV Pictures
Paul Knops
He was VERY popular with the ladies when he was a late arrival into the villa (probably due to fact he'd appeared in Britney Spears video), but it was Laura Anderson who he coupled up with finishing in second place.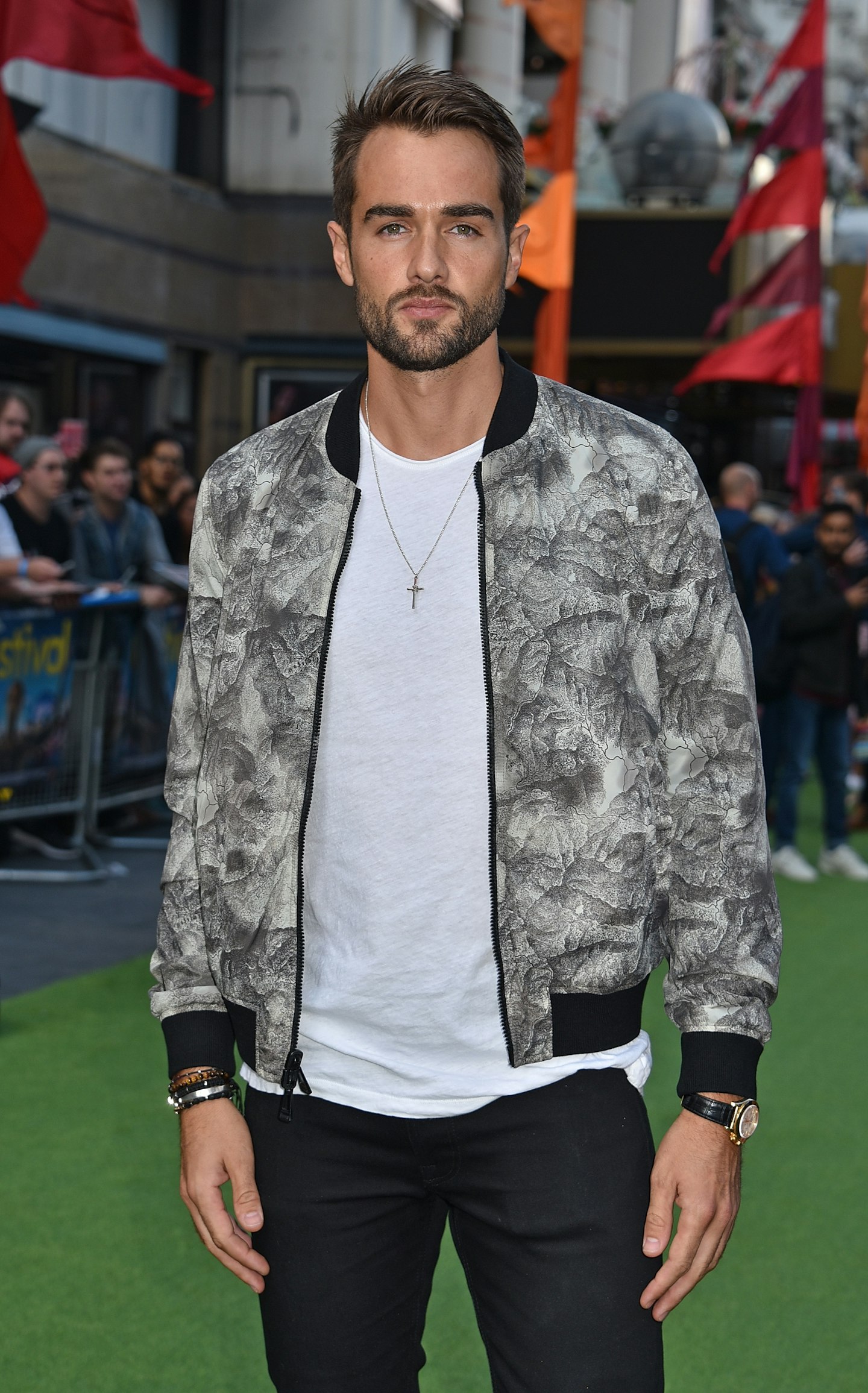 9 of 35
CREDIT: u00a9 Getty Images
Paul Knopps
After splitting with Laura just weeks after leaving the villa, Paul has continued to work as a model, showing off his good looks on his Instagram page. We wonder if he features in any more of Britney Spears' music videos?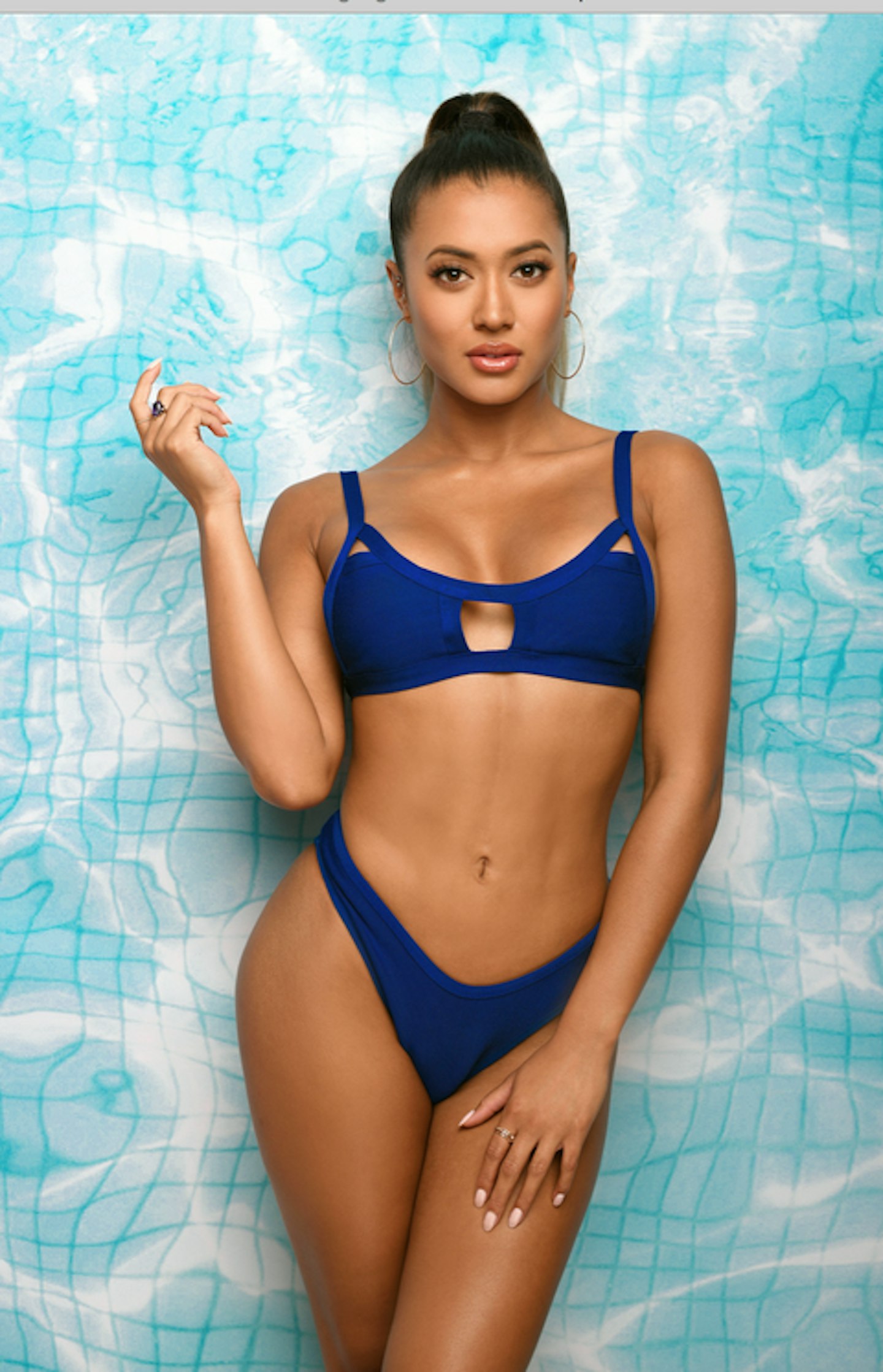 10 of 35
CREDIT: u00a9 ITV Pictures
Kaz Crossley
After coupling up with Josh Denzel on the show, Kaz made it all the way to the final, with many fans wanting the couple to win ahead of Jack and Dani.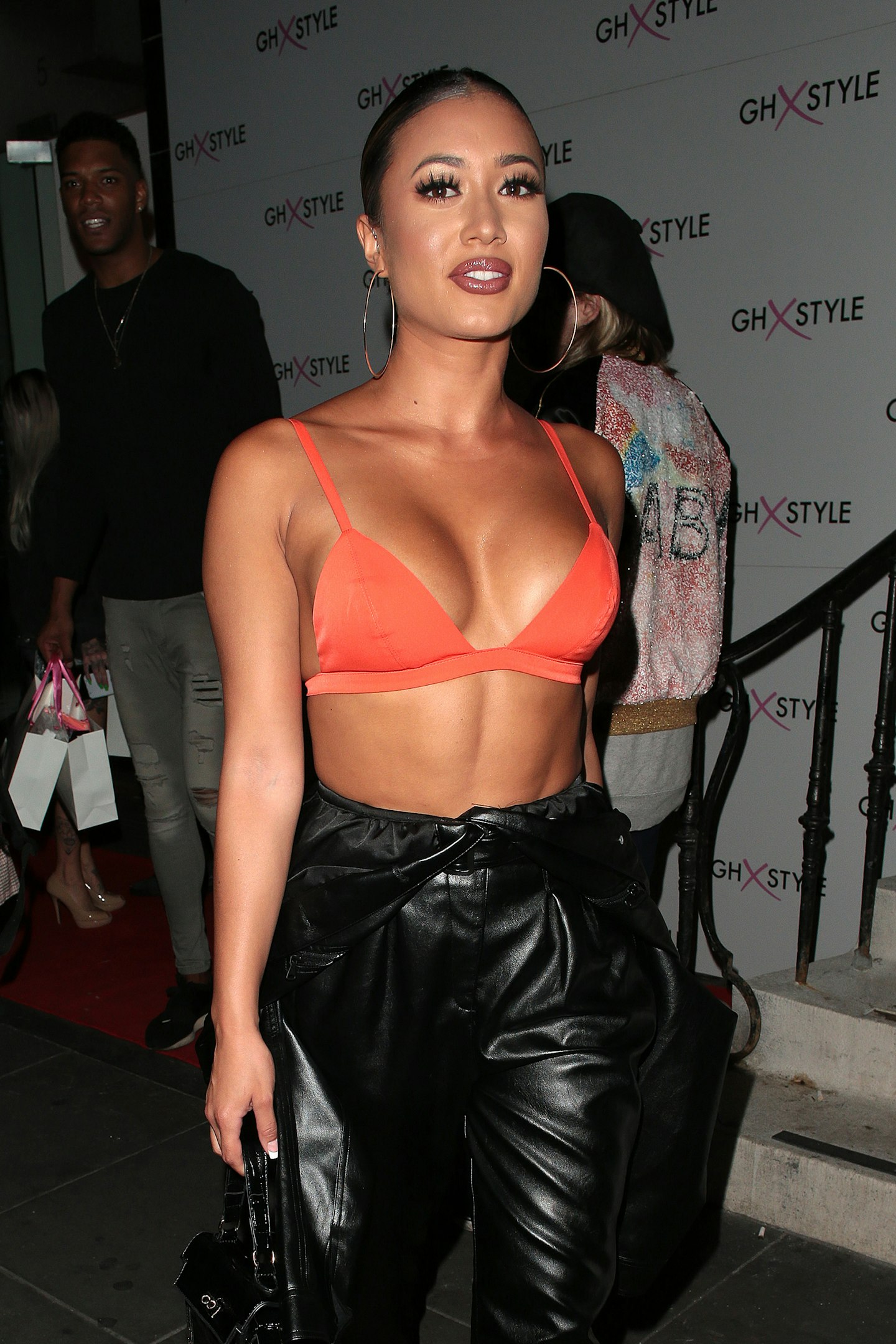 11 of 35
CREDIT: u00a9 Getty Images
Kaz Crossley
Following her split from Josh, Kaz is well and truly living her best life, touring the world on modelling and clothing shoots. Just check out her Instagram to make yourself VERY jealous of her lifestyle. In April 2019 it was announced she's dating Love Island star Theo Campbell!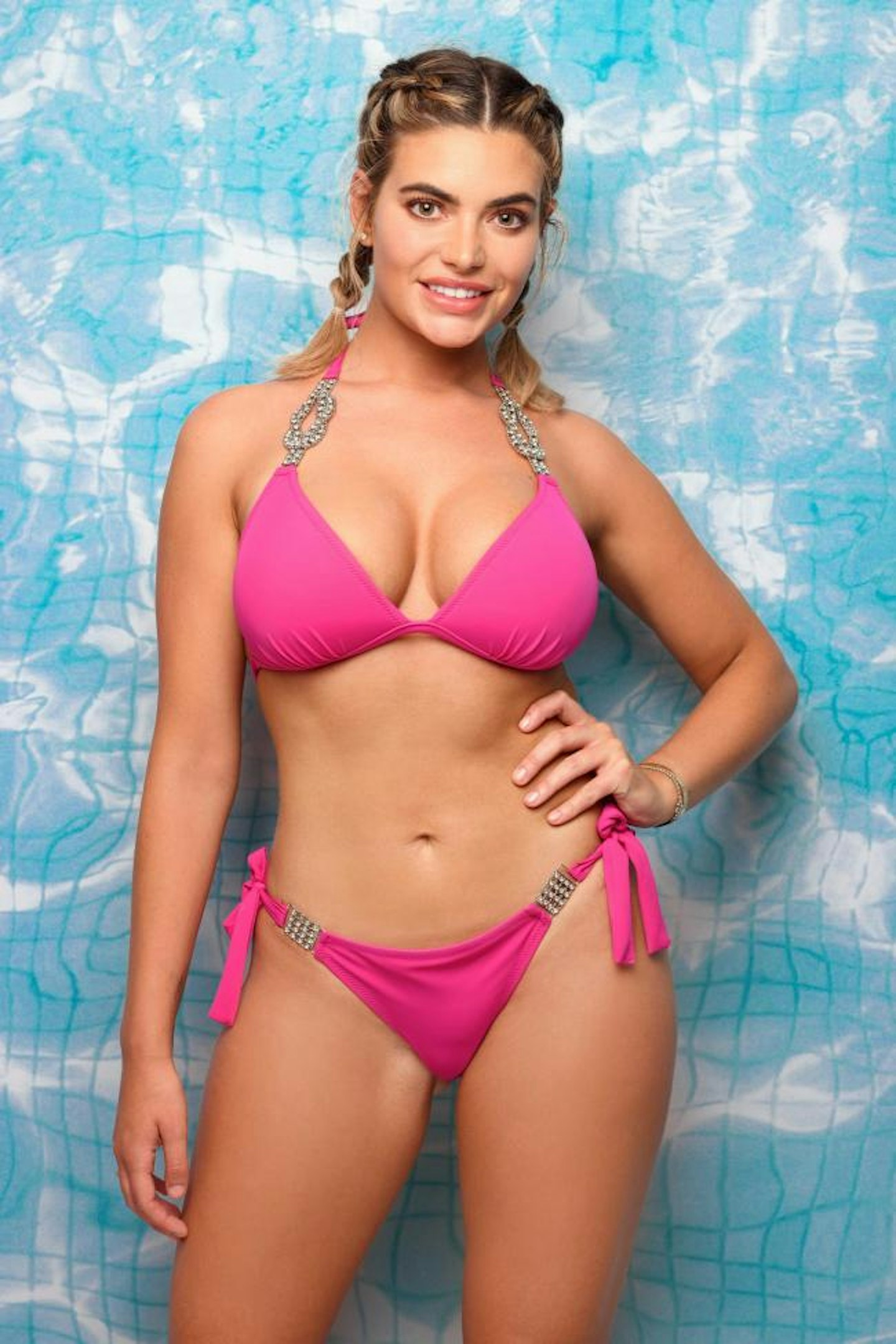 12 of 35
CREDIT: u00a9 ITV Pictures
Megan Barton-Hanson
Despite being very unpopular when she first entered the Love Island villa, Megan was able to turn public perception around, leaving as one of the favourites alongside Wes Nelson.
13 of 35
CREDIT: u00a9 Getty Images
Megan Barton-Hanson
She's now a single lady after splitting from Wes, and released one of the best break-up statements of the decade.Megan is now a brand ambassador for Pretty Little Thing, and most recently she took part in ITV's The All New Full Monty.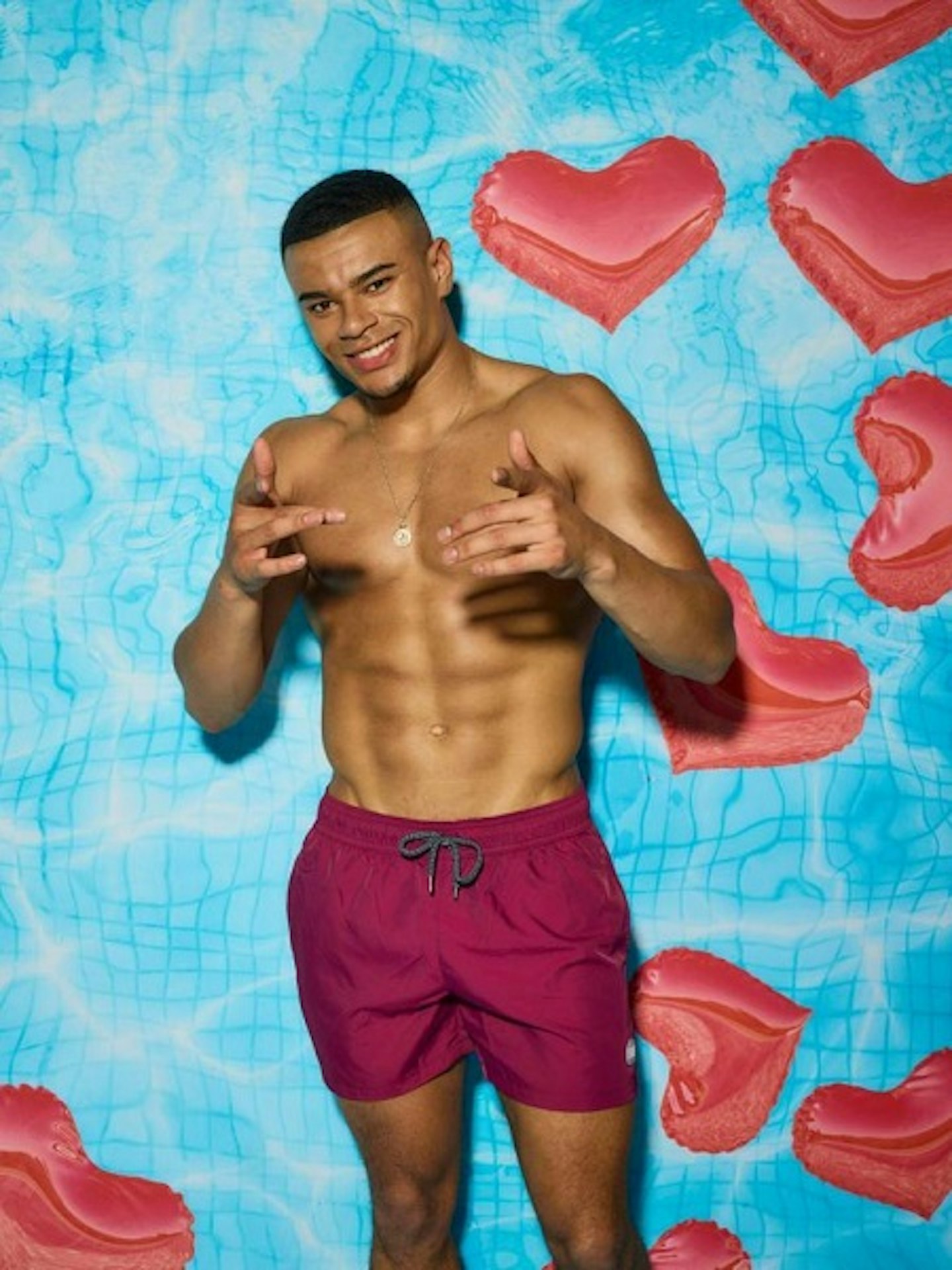 14 of 35
CREDIT: u00a9 ITV Pictures
Wes Nelson
It took him a while to settle during his time in the villa, but he eventually seemed smitten when he coupled up with Megan Barton-Hanson, with the pair making it to the final.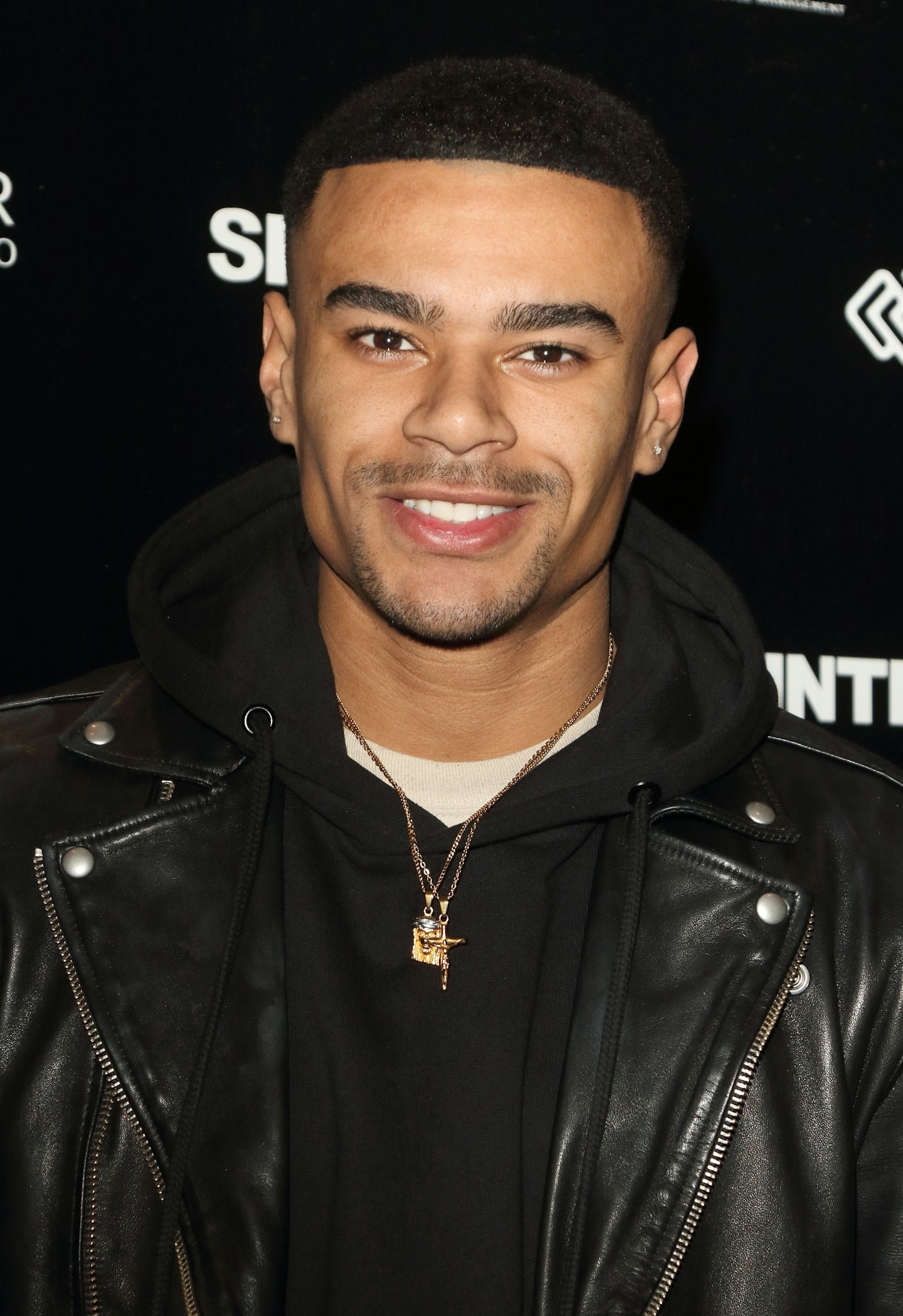 15 of 35
CREDIT: u00a9 Getty Images
Wes Nelson
Wes was in demand when he left the Love Island villa, landing a spot on Dancing On Ice in January 2019. Despite impressing with his moves (and being linked to his partner Vanessa Bauer following his split from Megan), the star finished in second place.Wes is now living life to the full as a single man, landing clothing deals, attending events and being flown around the world to promote different brands.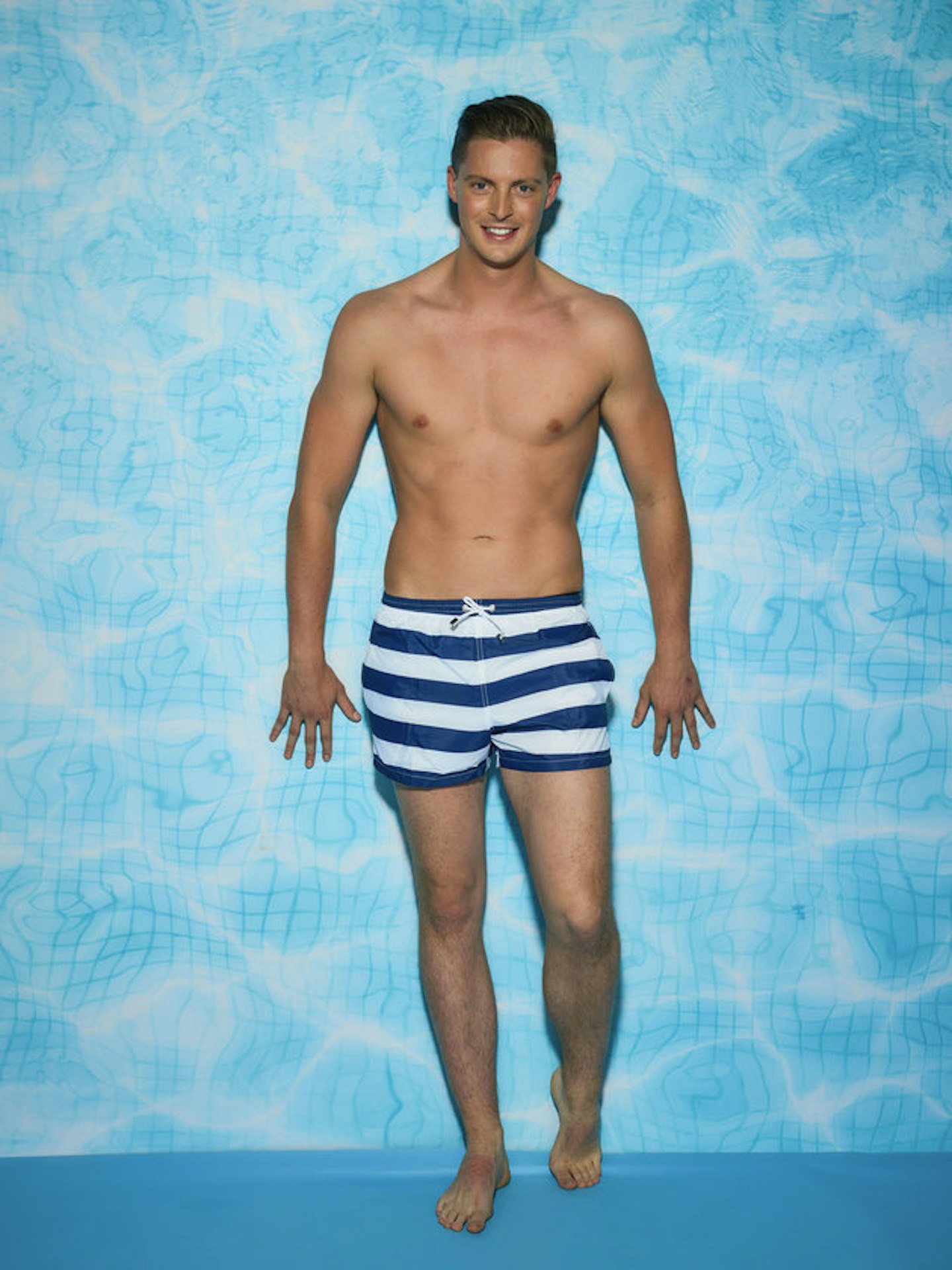 16 of 35
CREDIT: u00a9 ITV Pictures
Dr Alex George
Aww, Dr Alex! He stole the nation's hearts when he tried and continued to be pied in the villa, ending in him leaving the show as 'friends' with Alexandra Cane.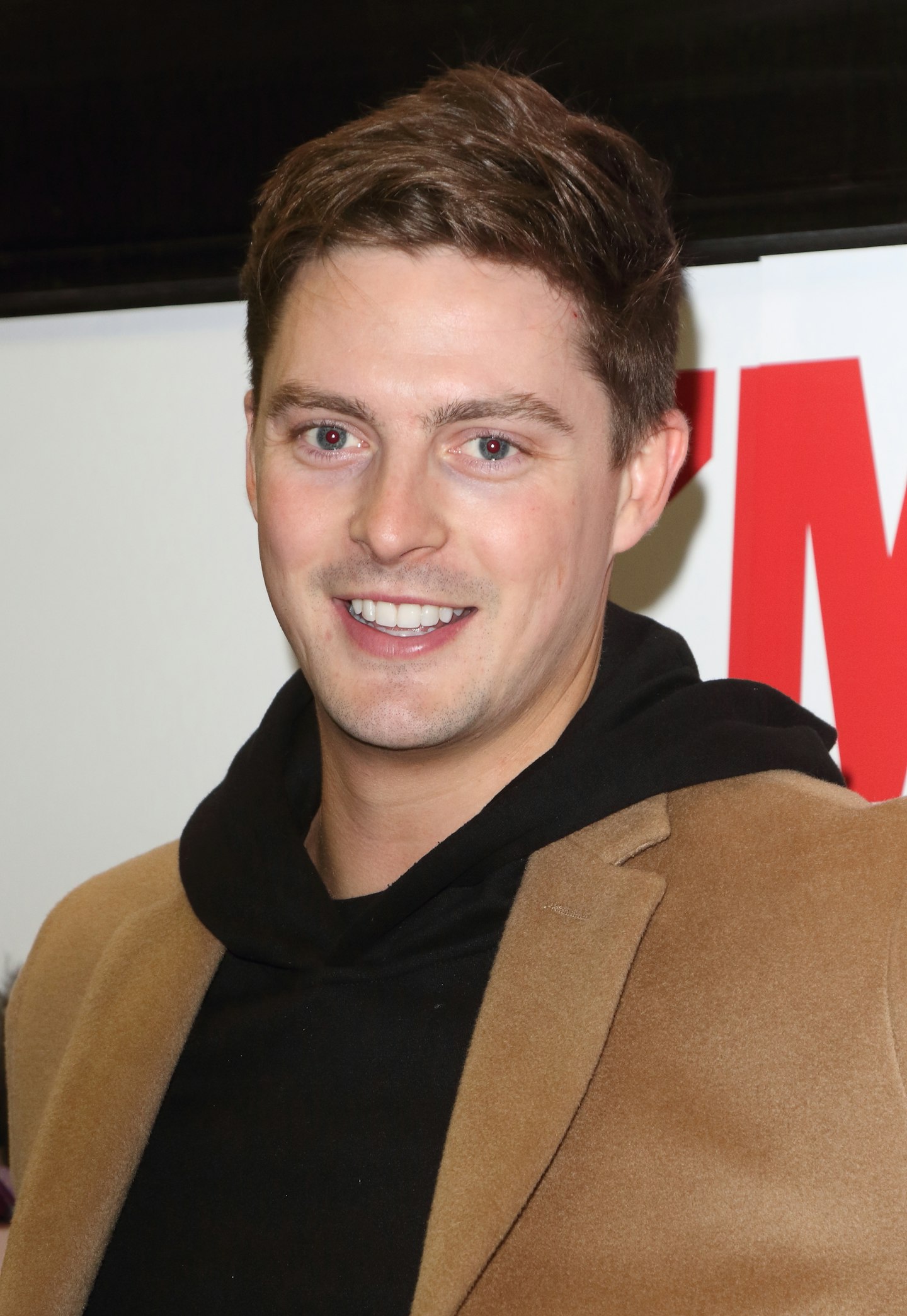 17 of 35
CREDIT: u00a9 Getty Images
Dr Alex George
Despite this, Dr Alex certainly had the last laugh! After appearing on shows like Lorraine and This Morning to give medical advice, Dr Alex returned to his job at a hospital, saving lives every day!Much to our delight, he's also super loved-up with his girlfriend Amelia Bath.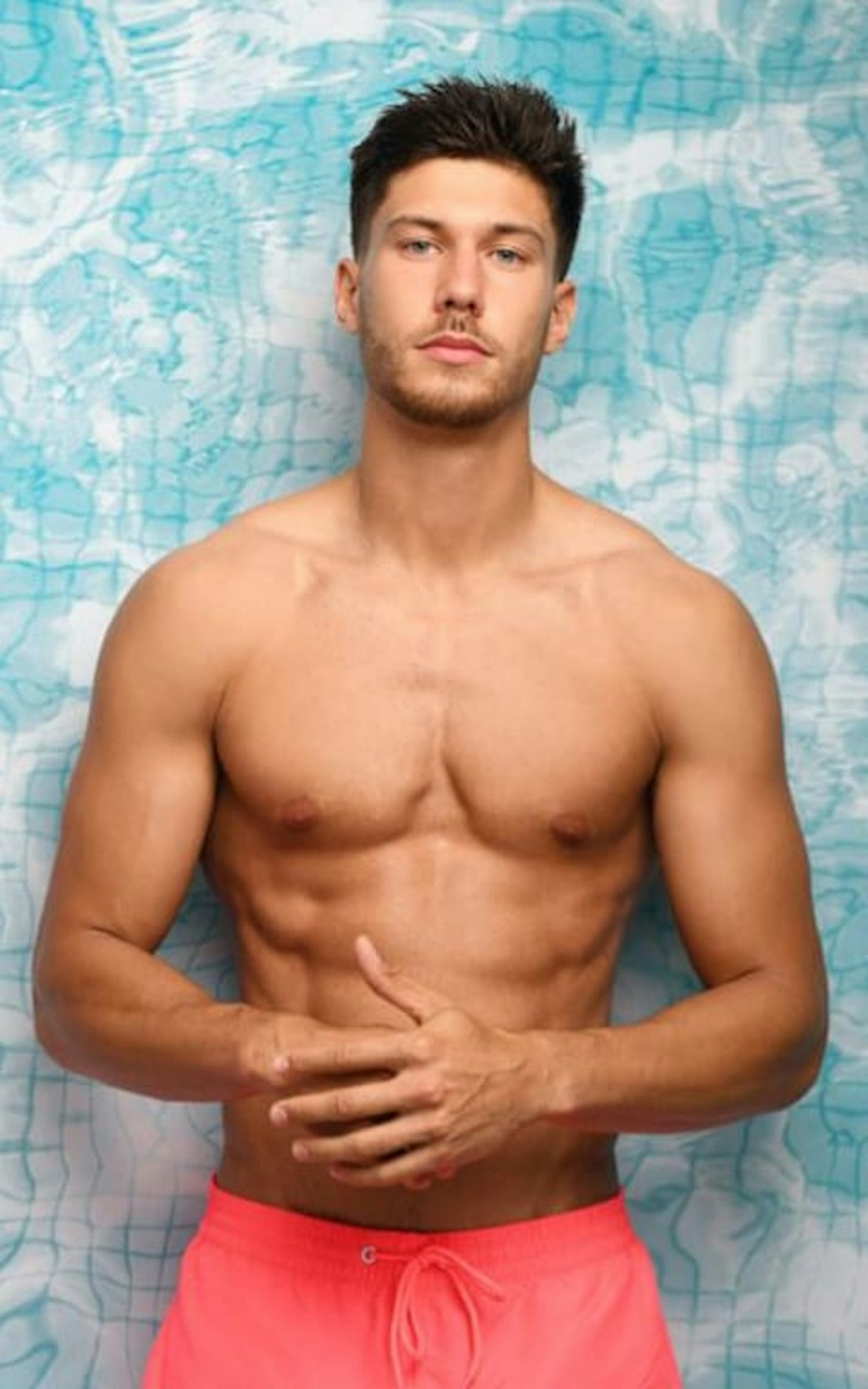 18 of 35
CREDIT: u00a9 ITV Pictures
Jack Fowler
Despite leaving the villa with surfer girl Laura Crane, things fizzled out very quickly when they returned to the real world.
19 of 35
CREDIT: u00a9 Getty Images
Jack Fowler
Jack appeared on Celebs Go Dating earlier in 2019, and despite fans loving his date Kate, nothing materialised between the two. Most recently, Jack has been on holiday to America with his Love Island pals, and he often models for BooHooMAN.
20 of 35
CREDIT: u00a9 ITV Pictures
Georgia Steel
She was like Marmite on the show, and eventually left the villa with Sam Bird, before their very sour split just months after the show ended.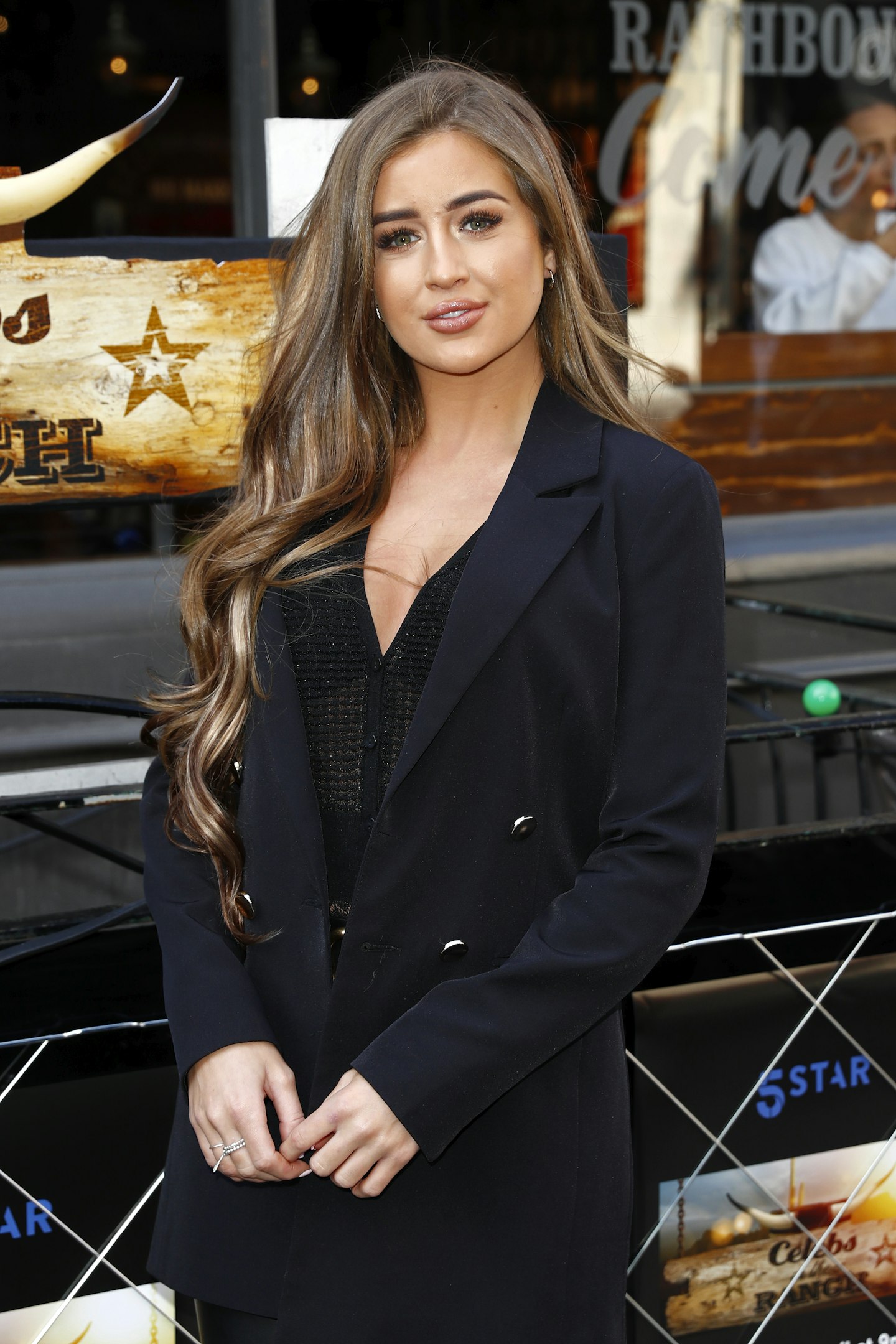 21 of 35
CREDIT: u00a9 Getty Images
Georgia Steel
After her sour split from Sam Bird, Georgia signed up to Celebs Go Dating (on the same series as Jack Fowler). Despite taking a very handsome man to the final show in Tenerife, nothing seemed to happen after the show. She's now modelling and is involved in a ton of endorsement deals on her Instagram page.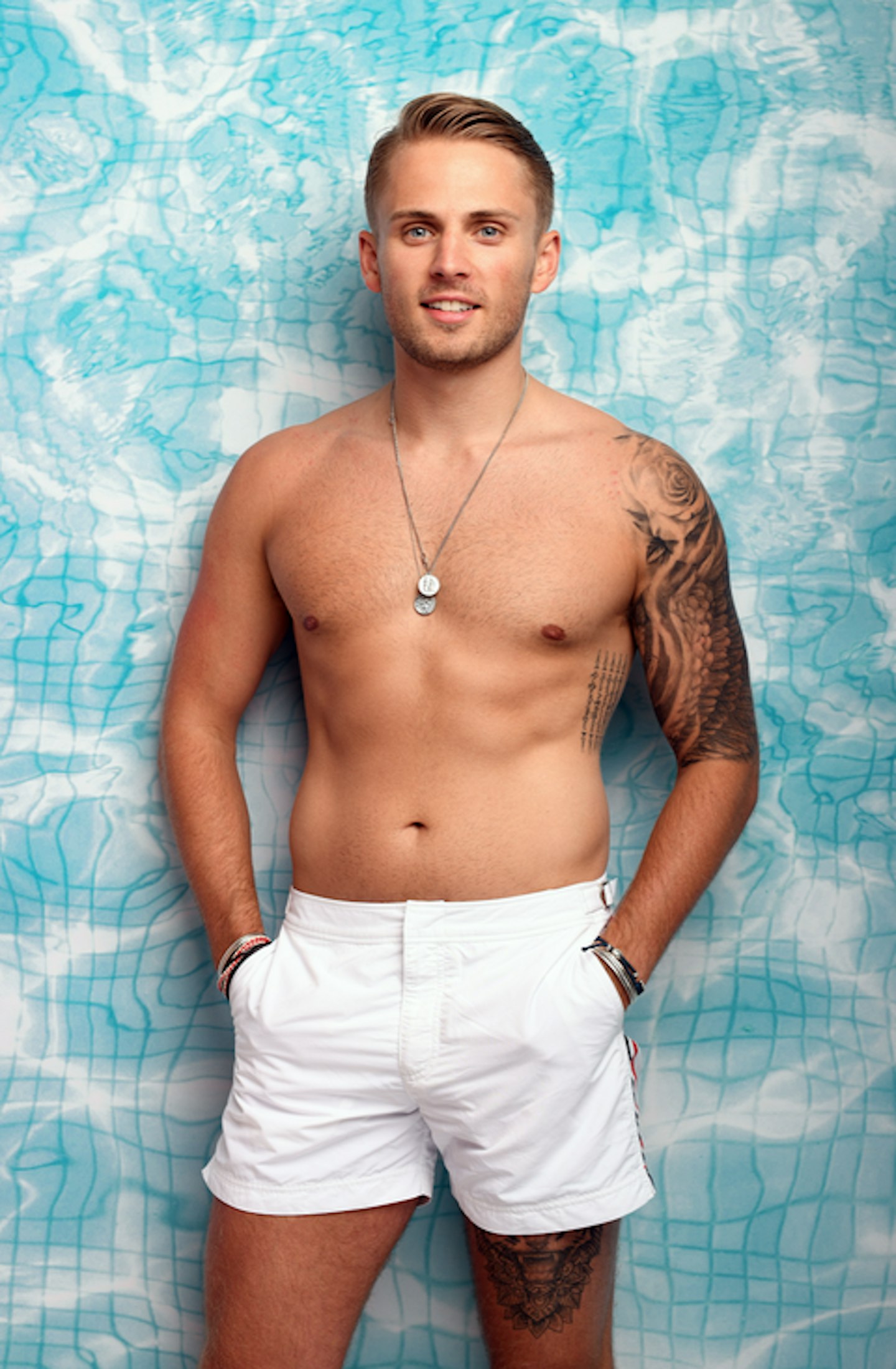 22 of 35
CREDIT: u00a9 ITV Pictures
Charlie Brake
Millionaire Charlie Brake swept Geordie girl Elilie Brown off her feet during his time in the villa, with the pair enjoying a number of luxurious holidays in the months following.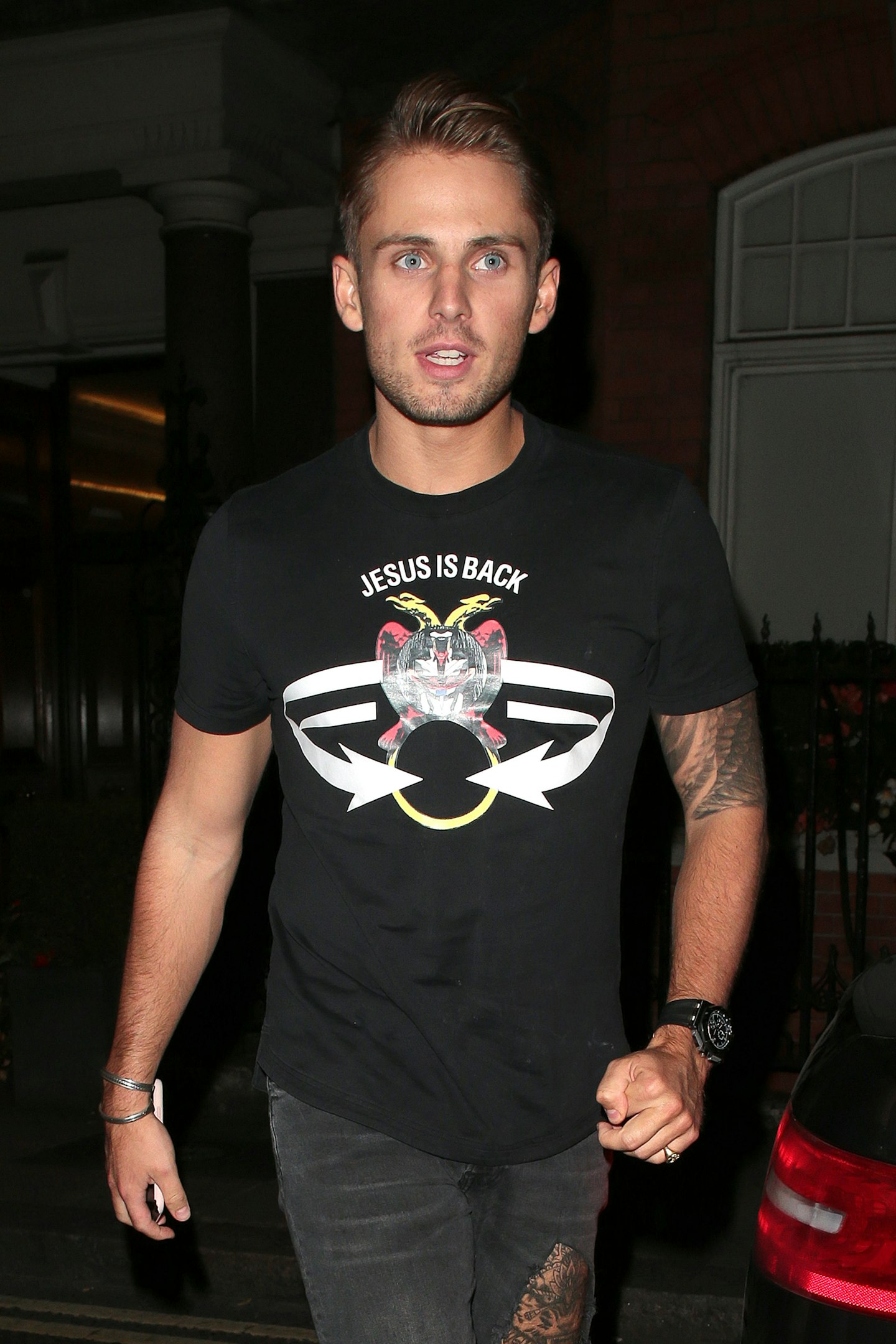 23 of 35
CREDIT: u00a9 Getty Images
Charlie Brake
Just months later, Charlie was accused of 'cheating' on Ellie, and he's since been linked to former TOWIE star Ferne McCann and Dan Edgar's ex-girlfriend Amber Davies.In other news, he's still a millionaire.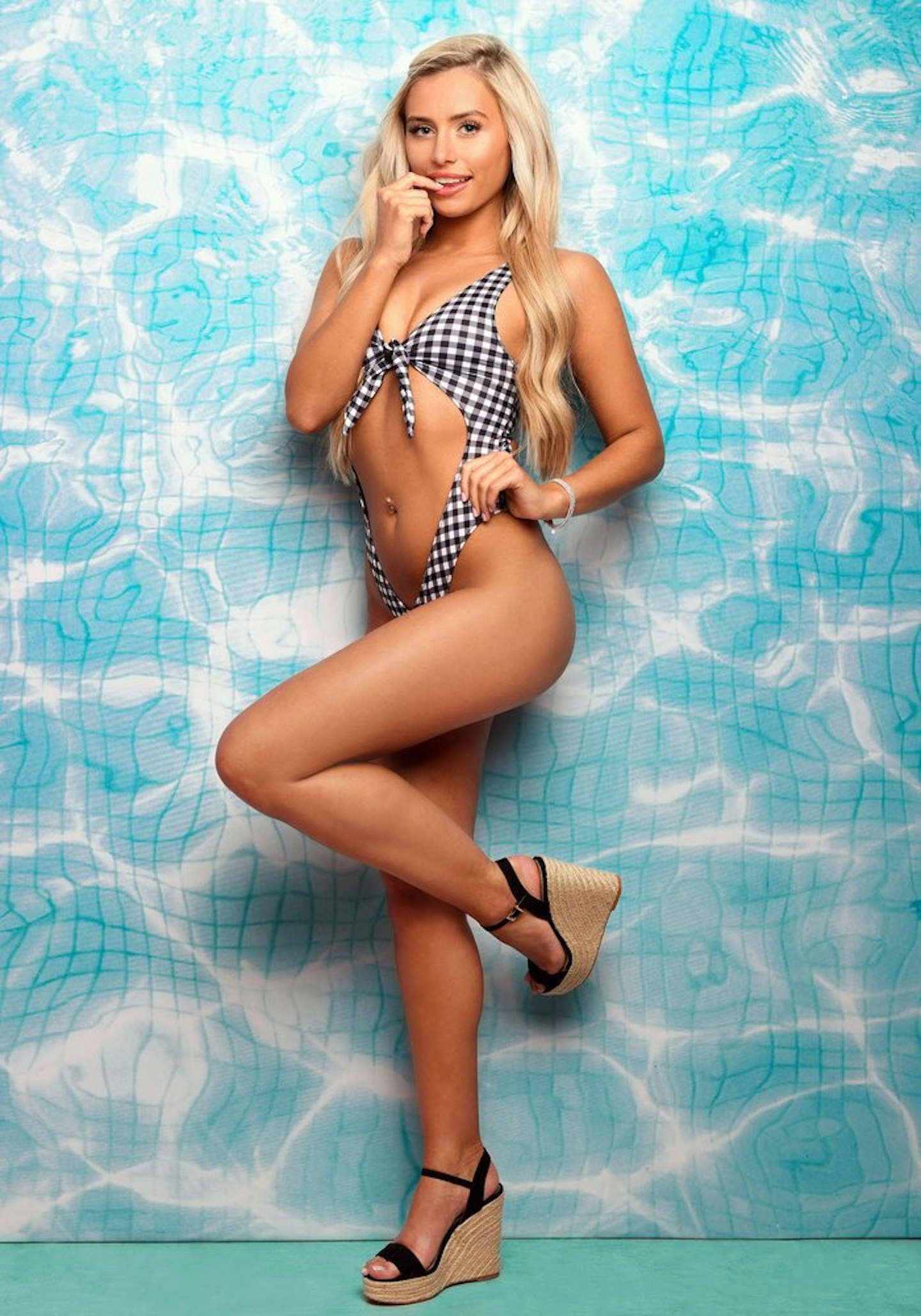 24 of 35
CREDIT: u00a9 ITV Pictures
Ellie Brown
Following her heartbreak after her romance with Charlie ended, Ellie found comfort in her Love Island besties, including the likes of Zara McDermott, Adam Collard and Kaz Crossley.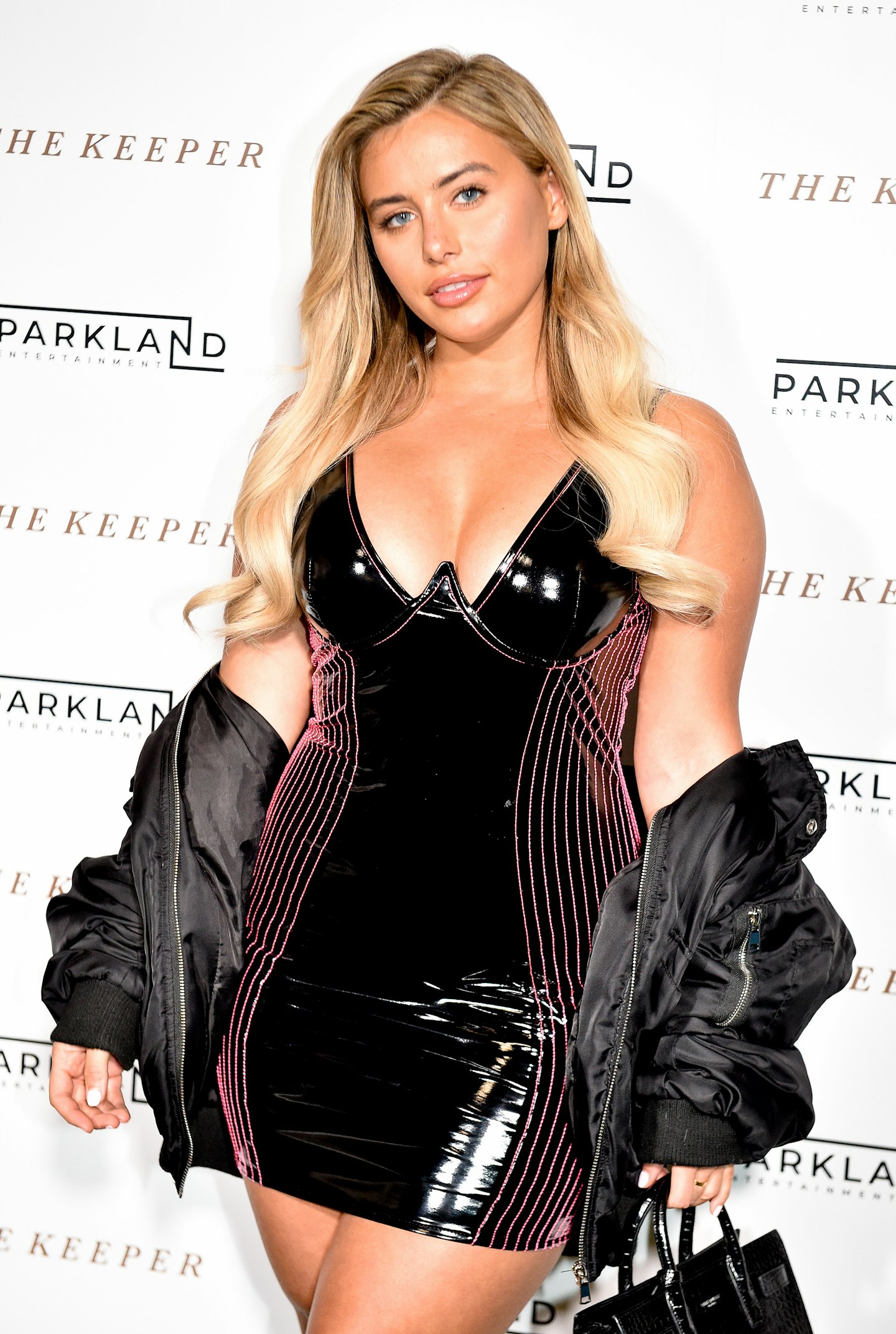 25 of 35
CREDIT: u00a9 Getty Images
Ellie Brown
She's now involved in a number of endorsements on her Instagram page, as well as attending events with her co-stars.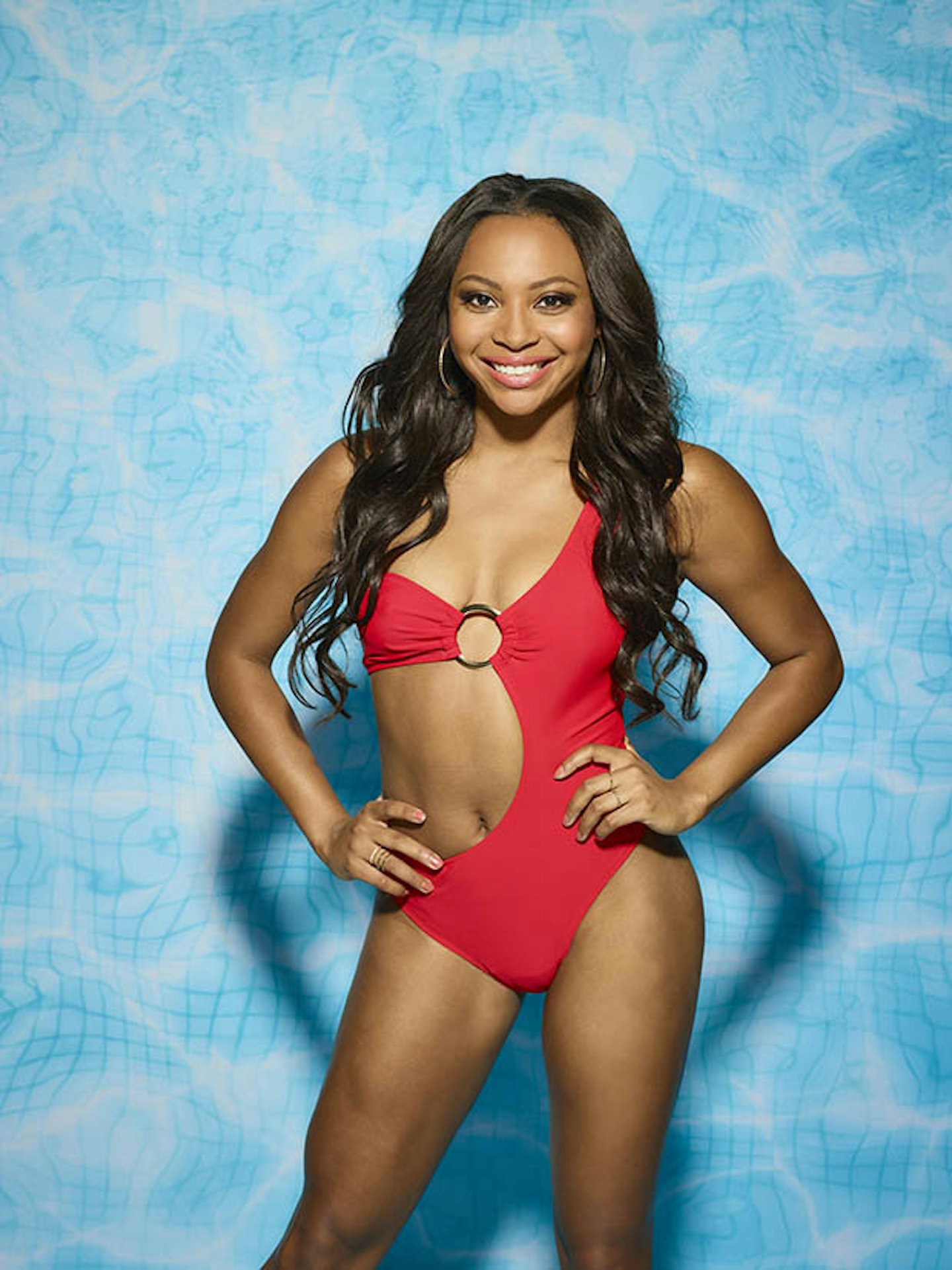 26 of 35
CREDIT: u00a9 ITV Pictures
Samira Mighty
It took her a few weeks, but eventually Samira Mighty seemed to find happiness with late arrival Frankie Foster, with Samira leaving the villa after her man was dumped from the show.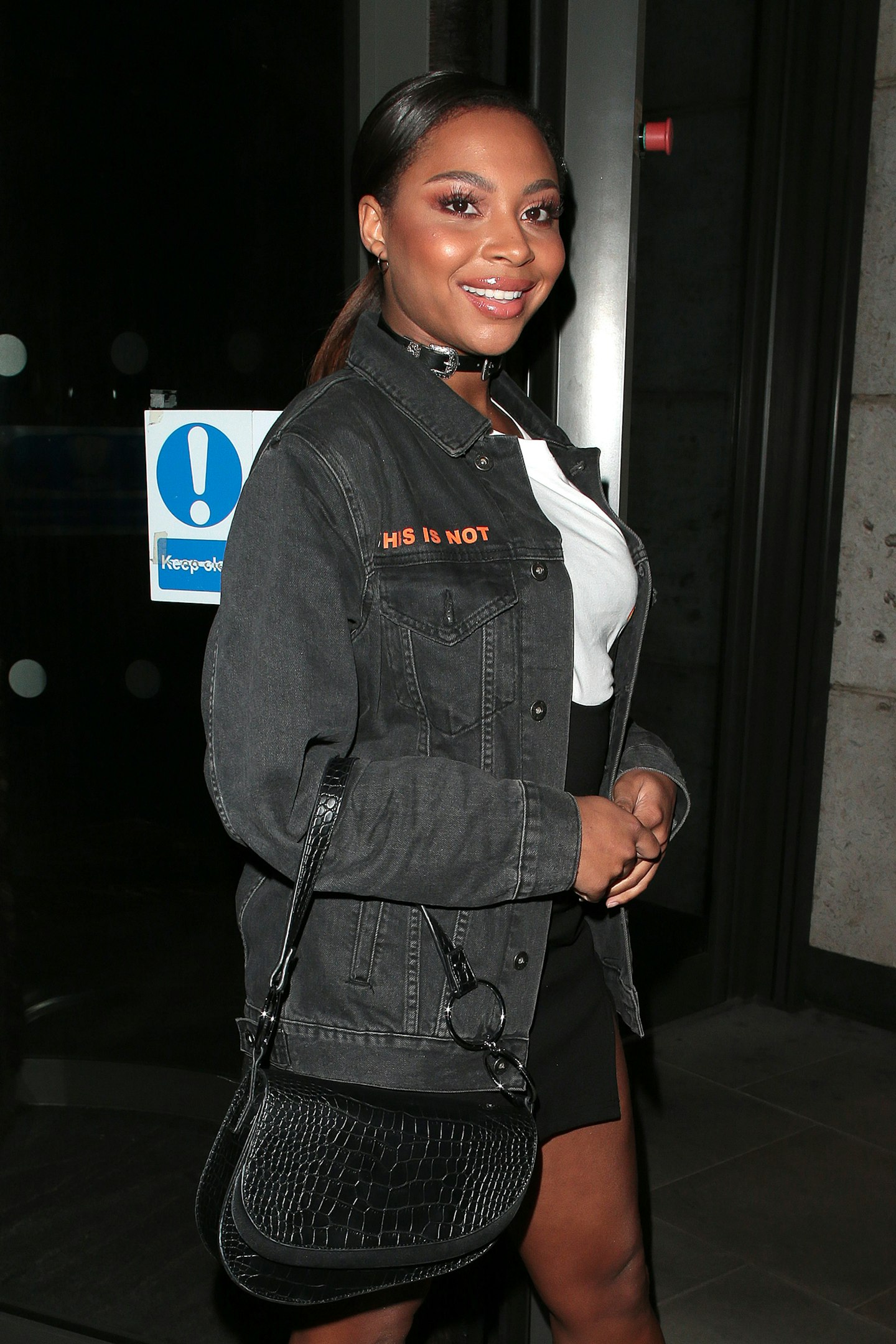 27 of 35
CREDIT: u00a9 Getty Images
Samira Mighty
Despite this, just weeks later, Samira dumped Frankie after he was caught cheating on her.Now, Samira is still best friends with a number of her co-stars including Adam Collard and Dani Dyer, and she often posts super sizzling snaps of herself modelling on her Instagram page.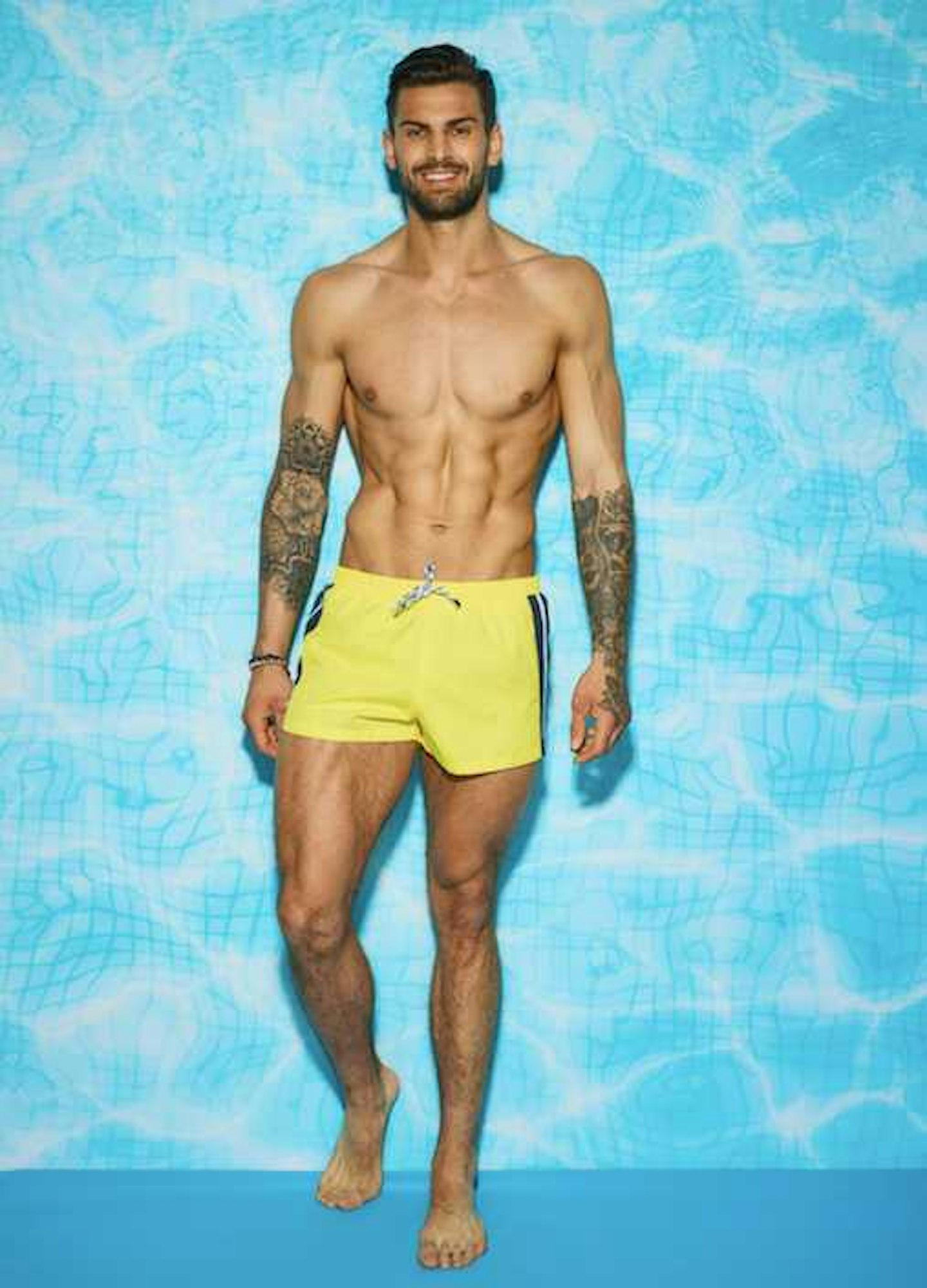 28 of 35
CREDIT: u00a9 ITV Pictures
Adam Collard
He was the heartbreak kid at the beginning of the series, gaining the 'player' title, but the public's view of Geordie boy Adam Collard soon changed when he turned smitten with Zara McDermott.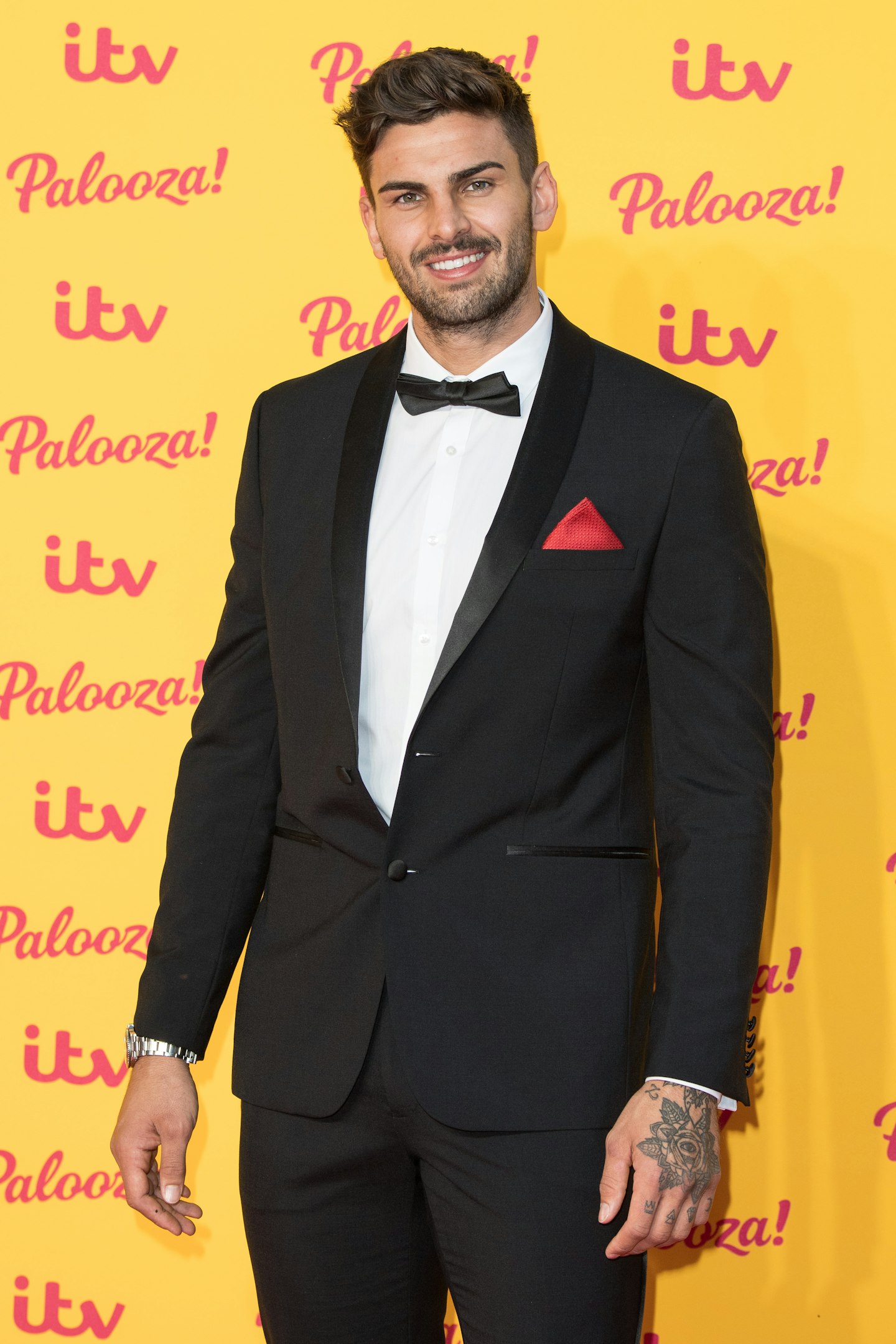 29 of 35
CREDIT: u00a9 Getty Images
Adam Collard
Although they lasted nearly a year, Adam and Zara announced they'd split on Valentine's Day (brutal). The PT has been linked to a number of other woman since, including Harley Brash and Delilah Belle Hamlin, but he appears to be single right now. Adam is keeping himself busy on modelling shoots at stunning destinations across the world, as well as promotional deals and his PT business.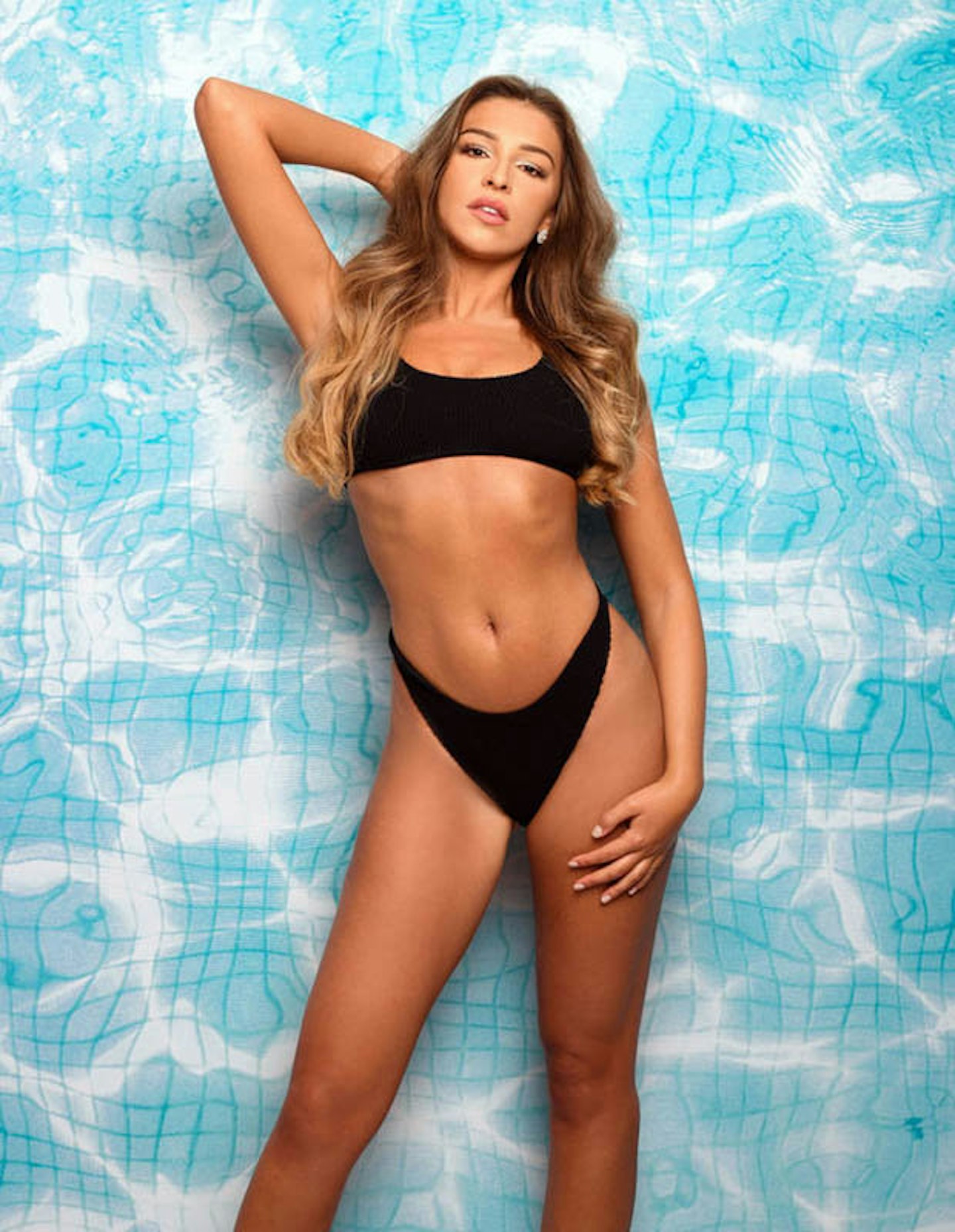 30 of 35
CREDIT: u00a9 ITV Pictures
Zara McDermott
She was the one girl who seemed to 'tame' Adam when she arrived in the villa, and despite leaving before her beau, Adam and Zara reunited when he left.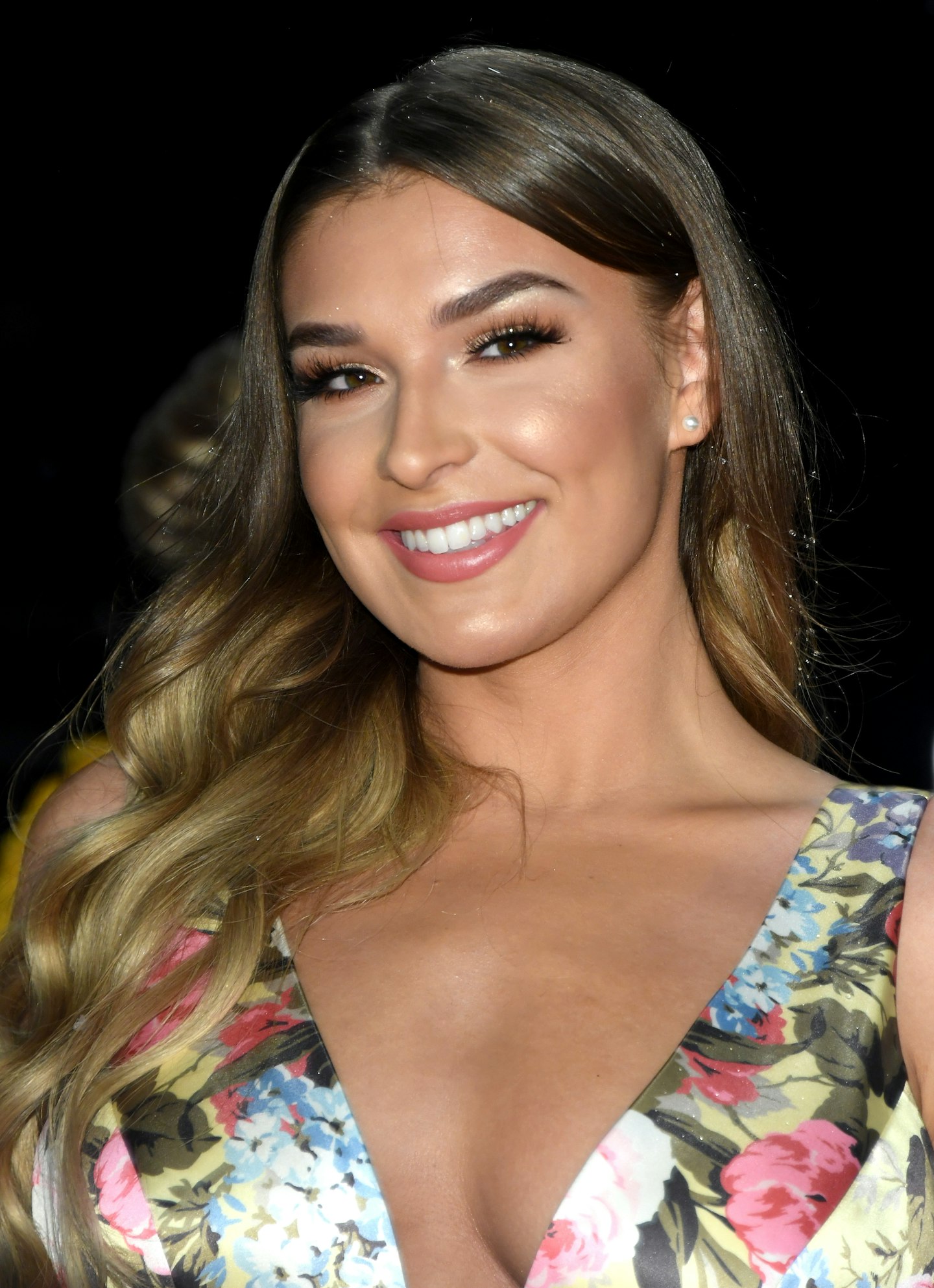 31 of 35
CREDIT: u00a9 Getty Images
Zara McDermott
Zara is very active on her Instagram page, landing clothing deals with the likes of Missy Empire, AX Paris and Lasula.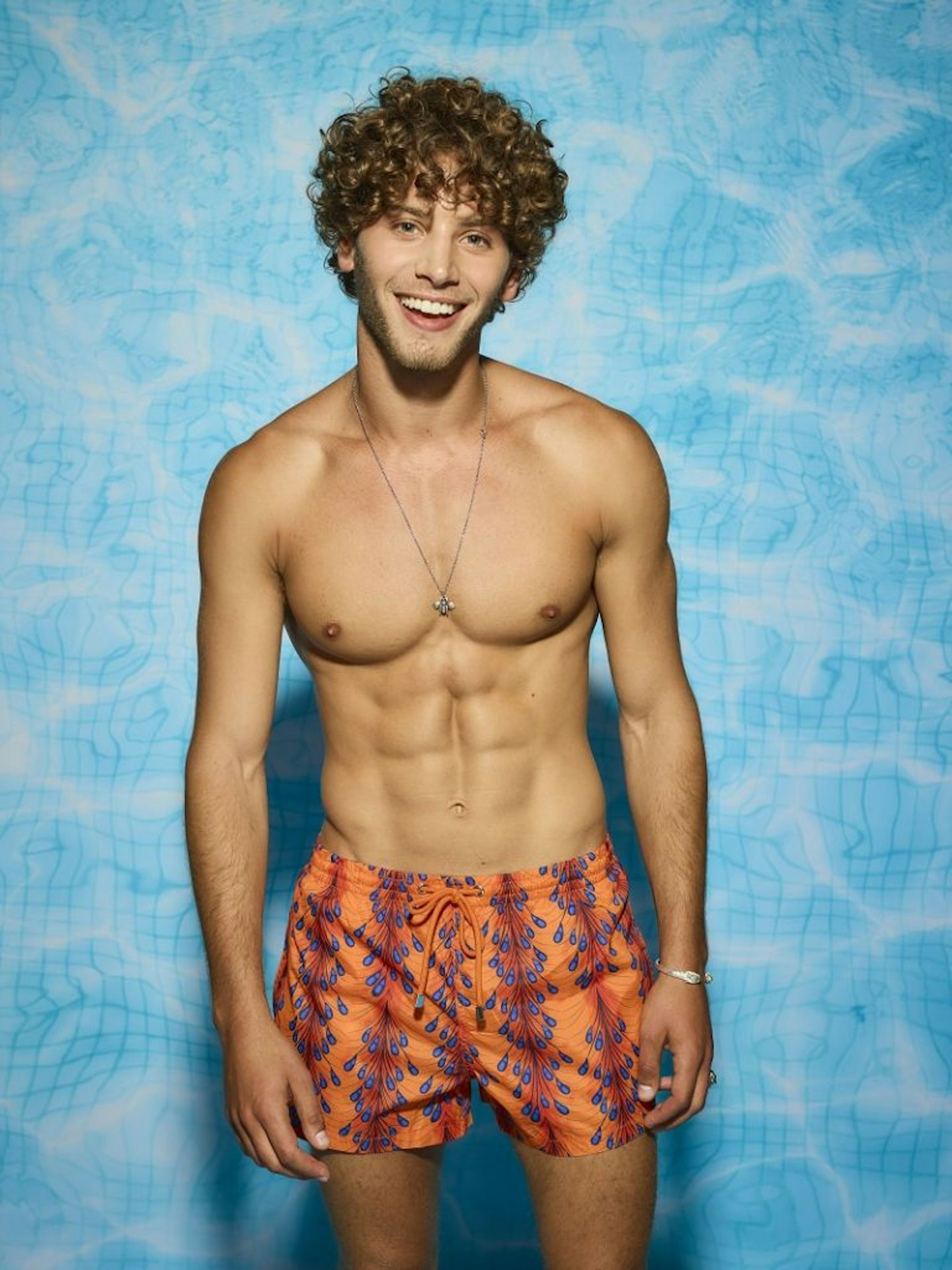 32 of 35
CREDIT: u00a9 ITV Pictures
Eyal Booker
Despite having one of the best haircuts to ever grace the Love Island villa, poor old Eyal left the show without finding love.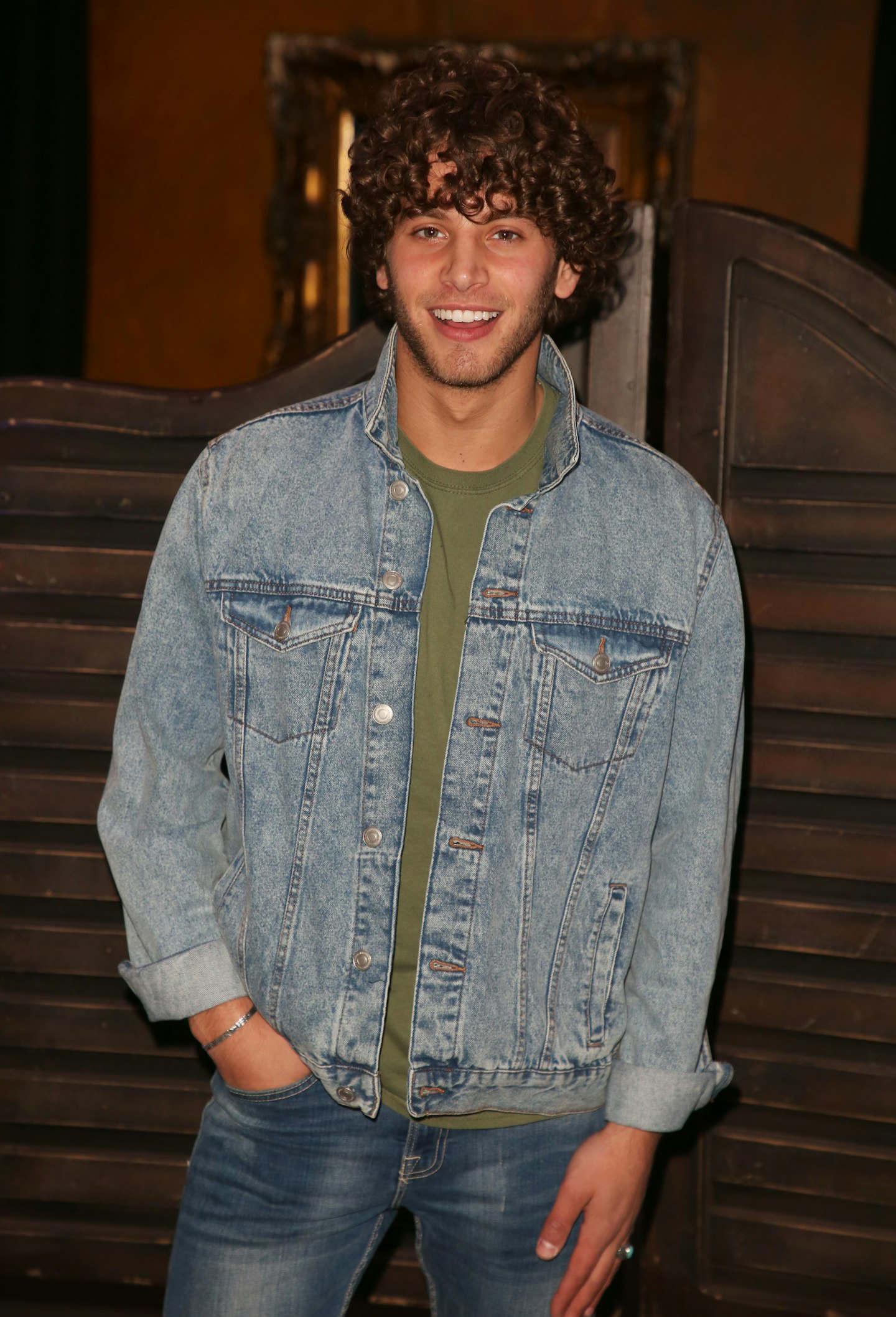 33 of 35
CREDIT: u00a9 Getty Images
Eyal Booker
Don't feel too sorry for him though, as well as THAT snog with Kendall Rae-Knight at the Love Island Christmas reunion, Eyal appeared on Celebs Go Dating and he's now dating American model Delilah Belle Hamlin. Work-wise, Eyal continues to use his handsome face and unreal physique to his advantage, picking up modelling deals left, right and center.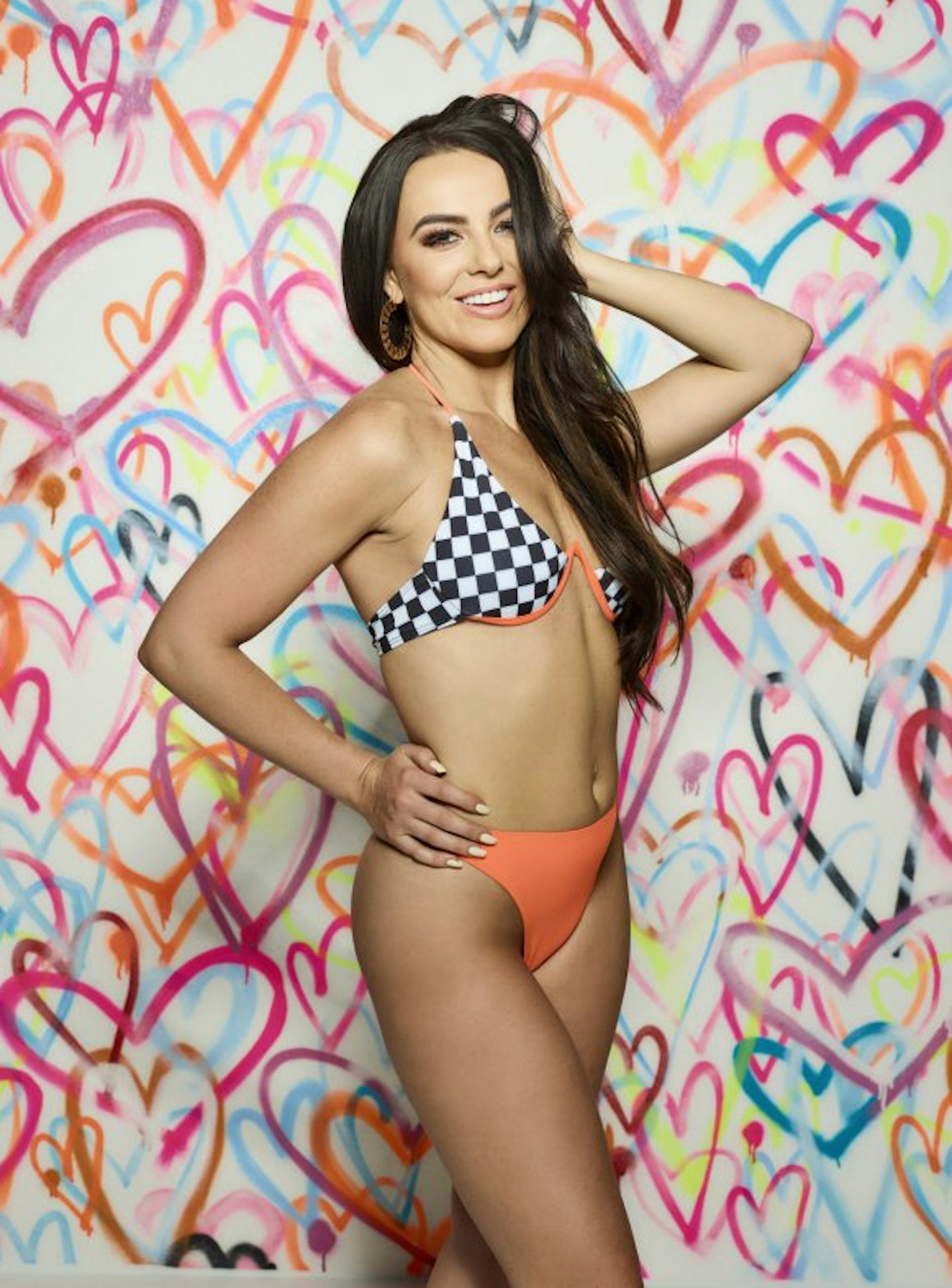 34 of 35
CREDIT: u00a9 ITV Pictures
Rosie Williams
Poor old Rosie Williams had her little heart broken by Adam Collard in the villa, resulting in her being dumped from the show far too early.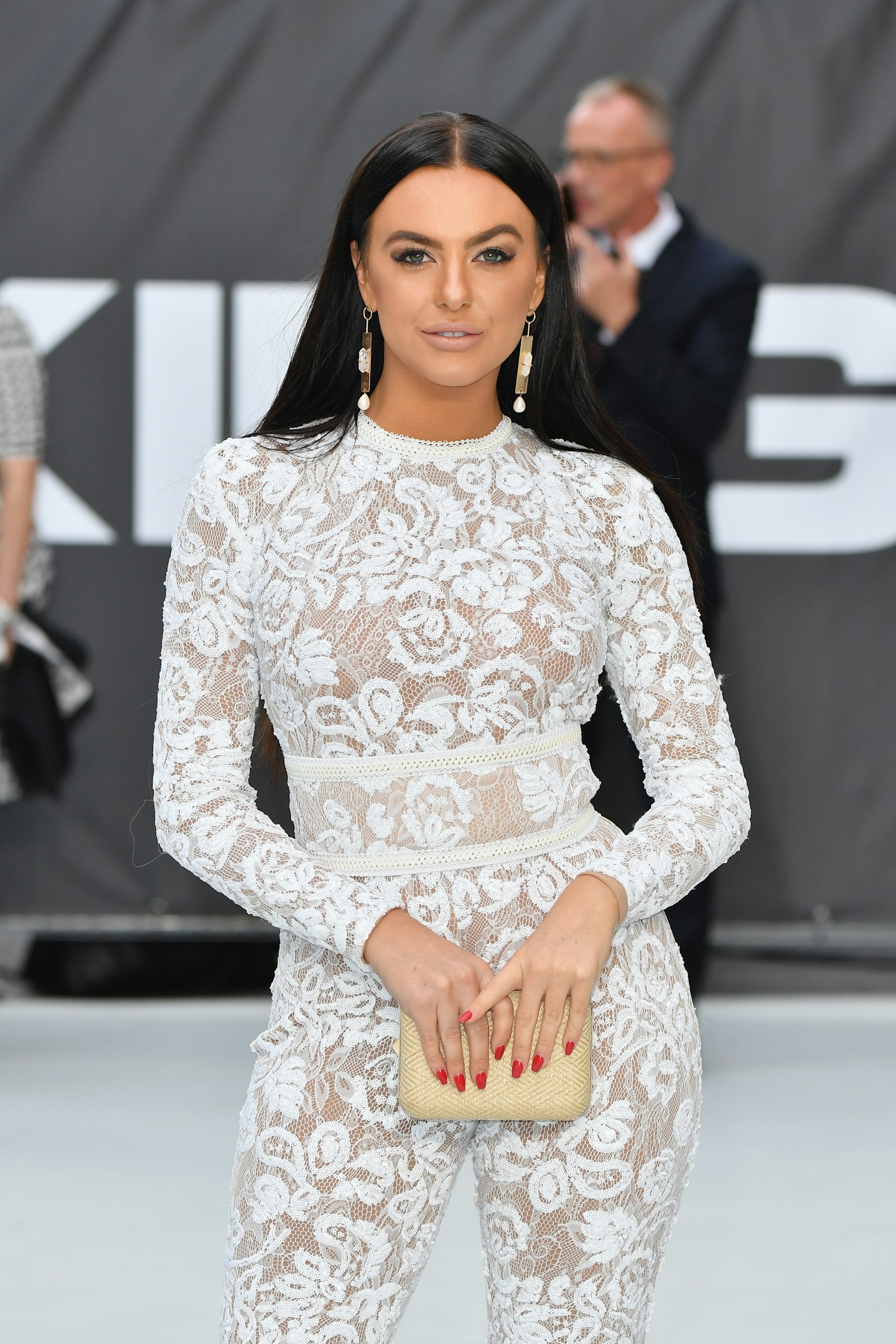 35 of 35
CREDIT: u00a9 Getty Images
Rosie Williams
Rosie recently revealed to fans she'd been editing her photos 'too much' after Love Island left her feeling 'rubbish'. However, the former Islander later told fans how she's been working with her family and friends to come up with ideas of how to recreate her Instagram, to bring back the 'sassy' Rosie her fans know.
Does Zara McDermott have Instagram?
Yep. You can follow Zara on Instagram... @zara_mcdermott
Does Zara McDermott have Twitter?
Nope. Zara did have Twitter, but the reality star was "forced to delete" her account in 2018, after receiving horrible backlash following her appearance on Brexit Blind Date.
She told her Instagram followers, "Truth is I'm finding the hate that comes with Twitter very hard and I feel it can be quite a dark place at times."
WATCH: 'I Didn't See That Coming!' Love Island's Zara On Olivia & Kai | Heat Dates