If, like us, you're obsess with all things Made in Chelsea,Love Island and/or Strictly Come Dancing, you'll have come across Zara McDermott.
While she and the other Strictly 2023 hopefuls gets ready to compete for the glitter ball trophy, fans are reminded of the infamous Strictly curse, which is usually where a contestant - not every year, but most - leave their real-life partner for their dancing partner.
Zara, however, has already lived through her own cheating scandal, which makes her more or less destined to fulfil this curse depending on how you see it.
The former Love Island star is of course now dating one of our favourite people in reality tele former Made in Chelsea's Sam Thompson. Their happy faces do all the talking.
But it wasn't always all roses ands sunshine for reality tele's golden couple.
The course of true love never runs smooth, as Sam and his Love Island bombshell gf Zara discovered in 2020 when they called it quits amid rumours she had cheated on him during her stint on The X Factor: Celebrity. Remember that?
It was later revealed that Zara had been getting to know (closely) Brahim Fouradi, a music industry executive who worked behind the scenes on the show while Zara was competing in No Love Lost with Love Island co-stars Samira Mighty, Wes Nelson and Eyal Booker.
Sam and Zara's emotional split played out on Made in Chelsea (because of course it did) when she tearfully admitted she'd cheated.
Who did Zara McDermott cheat on Sam Thompson with?
Zara cheated on Sam with Brahim Fouradi while she was appearing on The X Factor: Celebrity.
Who is Brahim Fouradi?
Brahim is a music industry boss who also worked closely on TV talent shows like The X Factor. He worked behind the scenes on The X Factor: Celebrity as part of his role as A&R director at Simon Cowell's company Syco, which officially means this story couldn't be more showbiz.
Since his relationship with Zara came to light, it's thought that he quit the company.
Why did Zara McDermott cheat on Sam Thompson?
Zara said that she cheated on Sam at a time when she thought their relationship was going to end. She told Jamie Laing, "When it happened I genuinely thought that me and Sam were going to break up, inevitably.
"I just thought we were hanging on by a tiny thread and we're going to break up."
Looking disappointed, Jamie replied, "Listen, from a guy's point of view I just wouldn't make any excuses for it, obviously."
"I'm not, at all, I'm not," said Zara, but fans were having none of it and went wild on Twitter, claiming that Zara was crying "fake tears"and only doing so to "justify her cheating."
Are Zara McDermott and Sam Thompson still together?
Yes, despite the cheating scandal and their subsequent split, Zara and Sam later got back together and have been loved-up ever since. In fact, they're off-the-scale adorable.
Zara confirmed they were an item once again as they celebrated her 24th birthday together. She wrote on Instagram, "The best birthday I could ever ever ever ever ever ever ever ever ever ever ever ever ever ever ever ever ever ever have wished for in my whole life 😭❤️.
"I love you Sammy. Having you by my side forever is the only gift i wanted. There is no gift money could buy that could ever top this gift that you have given me. You. You are my moon and all my stars."
Why did Sam Thompson take Zara McDermott back?
Speaking to MailOnline about why he reunited with Zara, Sam explained, "I believe in forgiveness. I understand the context – and I think in any walk of life you can't move forward unless you forgive.
"Forgiveness allows you to heal. You can only heal when you forgive the other person and get over that."
He added, "I would definitely say no matter what you should always try to forgive and you'll feel better in yourself – it's f--king easier said than done but you've got to strive for that.
"The people I care about caring about me will know we're all human. We are all human and you can't grow and evolve and be a better person without making mistakes along the way. For that to be shown on TV, it almost humanises you and makes you more relatable."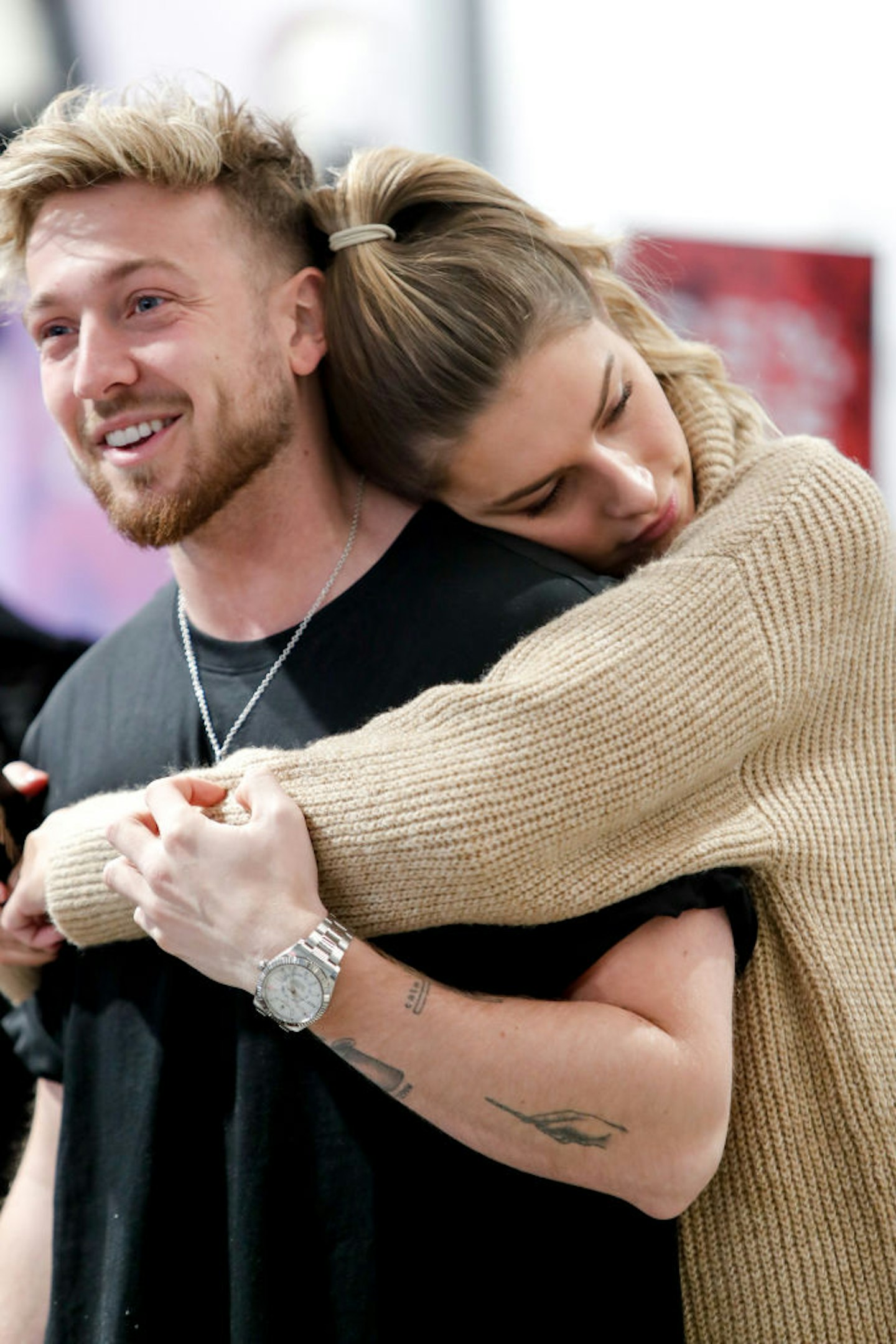 CHECK OUT celebrities who cheated - 63 of the biggest showbiz affairs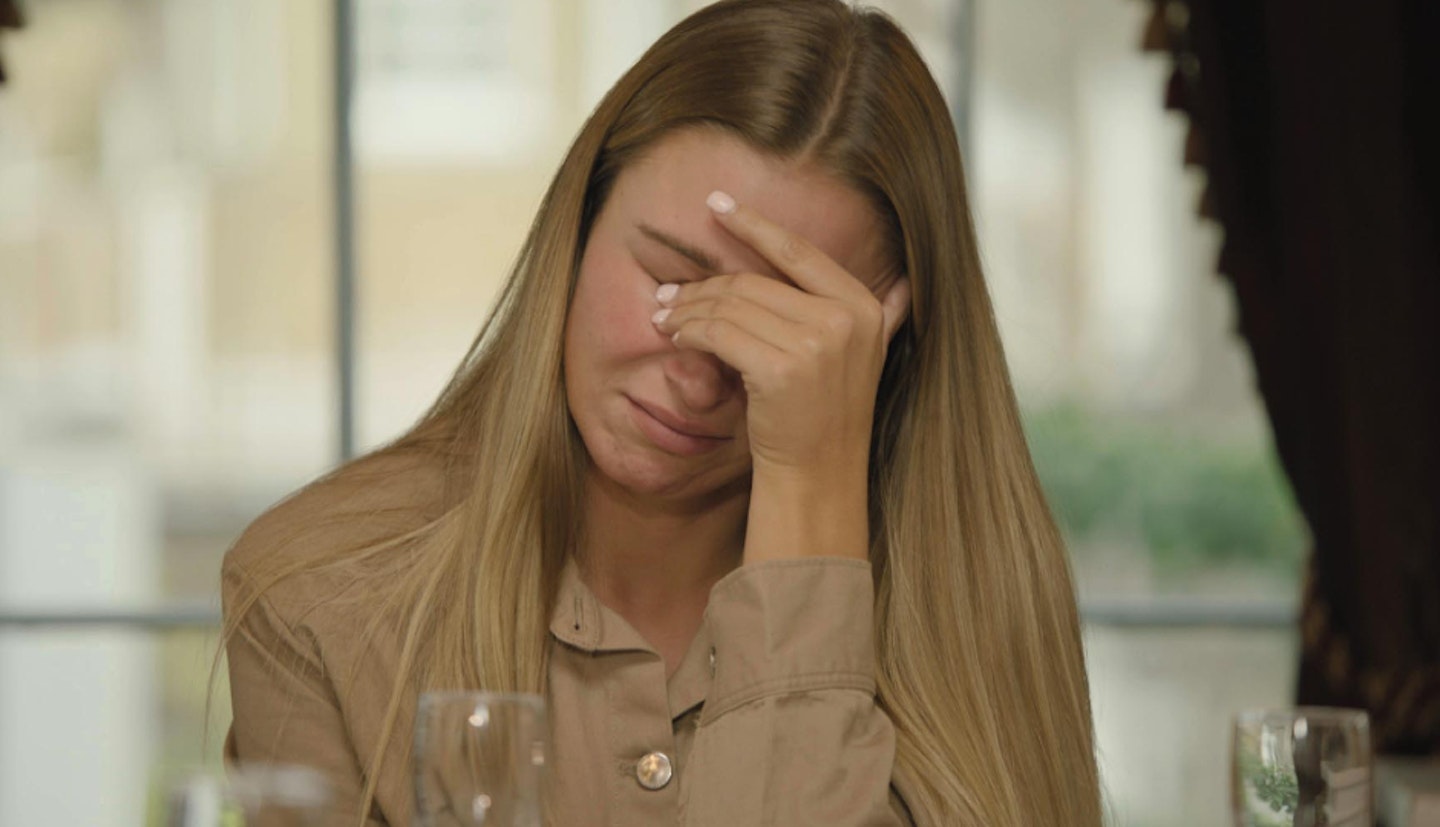 How did Sam Thompson react to Zara cheating?
It's said that Sam was "distraught" when Zara's infidelity came to light.
It was also reported that Zara moved back to her parents' Essex home as the pair ended their 16-month relationship, with Sam said to have jetted off on a holiday to "clear his head away from Zara and social media".
WATCH: 'I Only Watch My Made In Chelsea Bits!': Emily Blackwell & Her Mum Play 'Who's Most Likely To?'