Crocs - you either love 'em... or you love 'em even more (whoever hates Crocs, come on, get with the programme.) Although Crocs were super uncool back in the noughties when we were kids, they've now somehow turned out to be some of the trendiest, more stylish footwear to wear. Thanks to the reality show classic Love Island, Crocs have become even more popular. Within the last 12 months, searches for "Love Island Crocs 2023" have increased by over 800 per cent. Bonkers.
Are you sceptical about whether they're fashionable? First of all, everyone and their mothers are wearing chunky platform Crocs in 2023 (yes, we know you've seen them all over your Instagram) so the worldwide consensus is - heck yes. And secondly, we think one can technically mark Crocs as a fashion piece since they made their runway debut in 2017 with Christopher Kane's Spring/Summer show.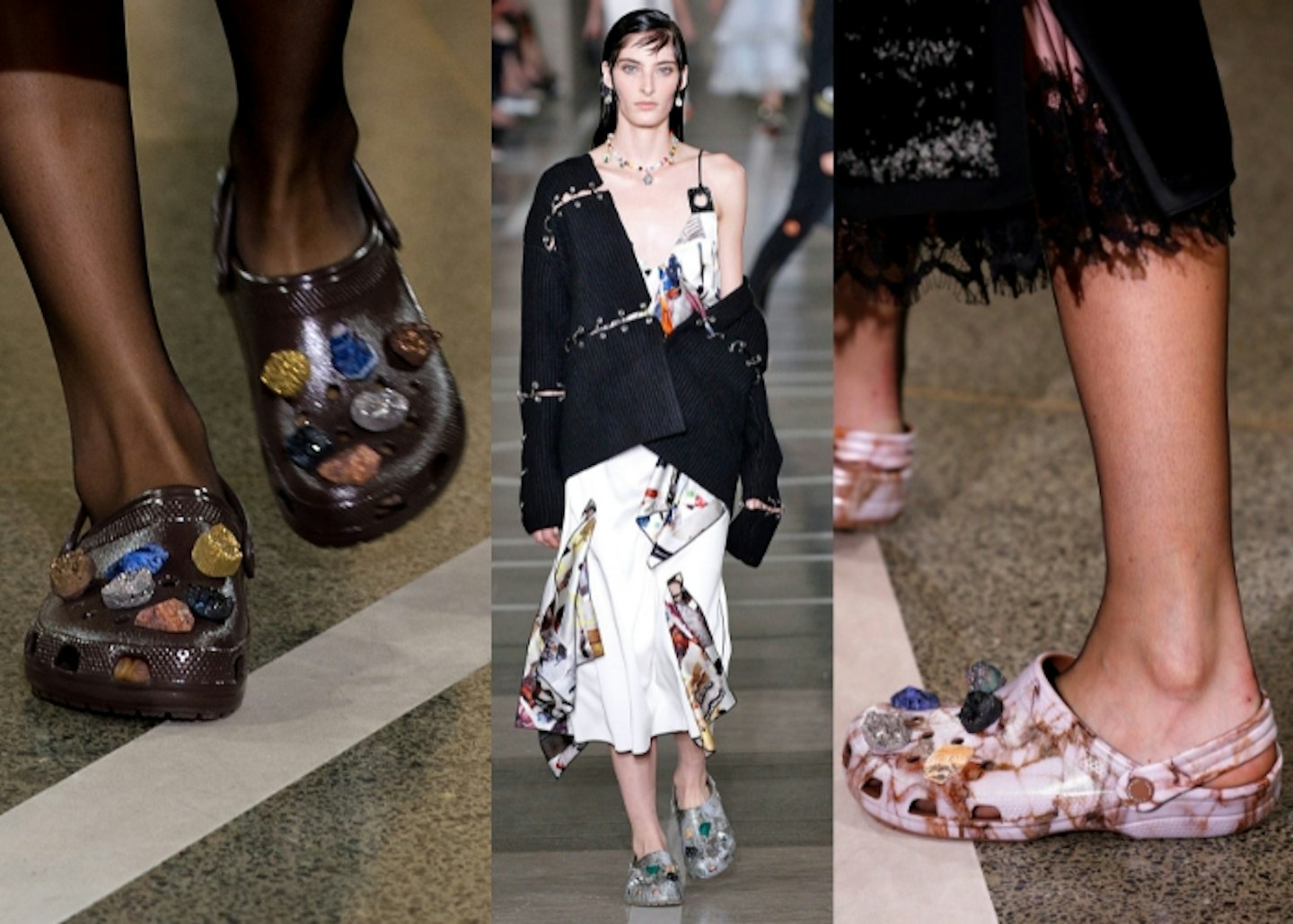 Looking forward to the summer months, when Love Island is playing and the gardens are thriving, you bet we're going to be out there in our favourite comfy plastic clogs. But where can you buy the best unisex Love Island-esque Crocs that match your personality, as well as the cutest charms to clip onto them? Keep reading to find out.
Crocs in the Love Island Villa: a tale as old as time
These famous clogs have historically made many appearances in the Love Island villa over the years, alongside the vibrant men's shirts and stunning Love Island bikinis. Crocs appeared in the most recent series, on the feet of islanders Will Young and Shaq Muhammad (along with their fashionable pearl necklaces). However, they were worn perhaps most famously during the eighth series in 2022, where Ikenna Ekwonna turned heads as he waltzed into the villa wearing pair of bright blue swimming trunks and black Crocs, embellished with charms.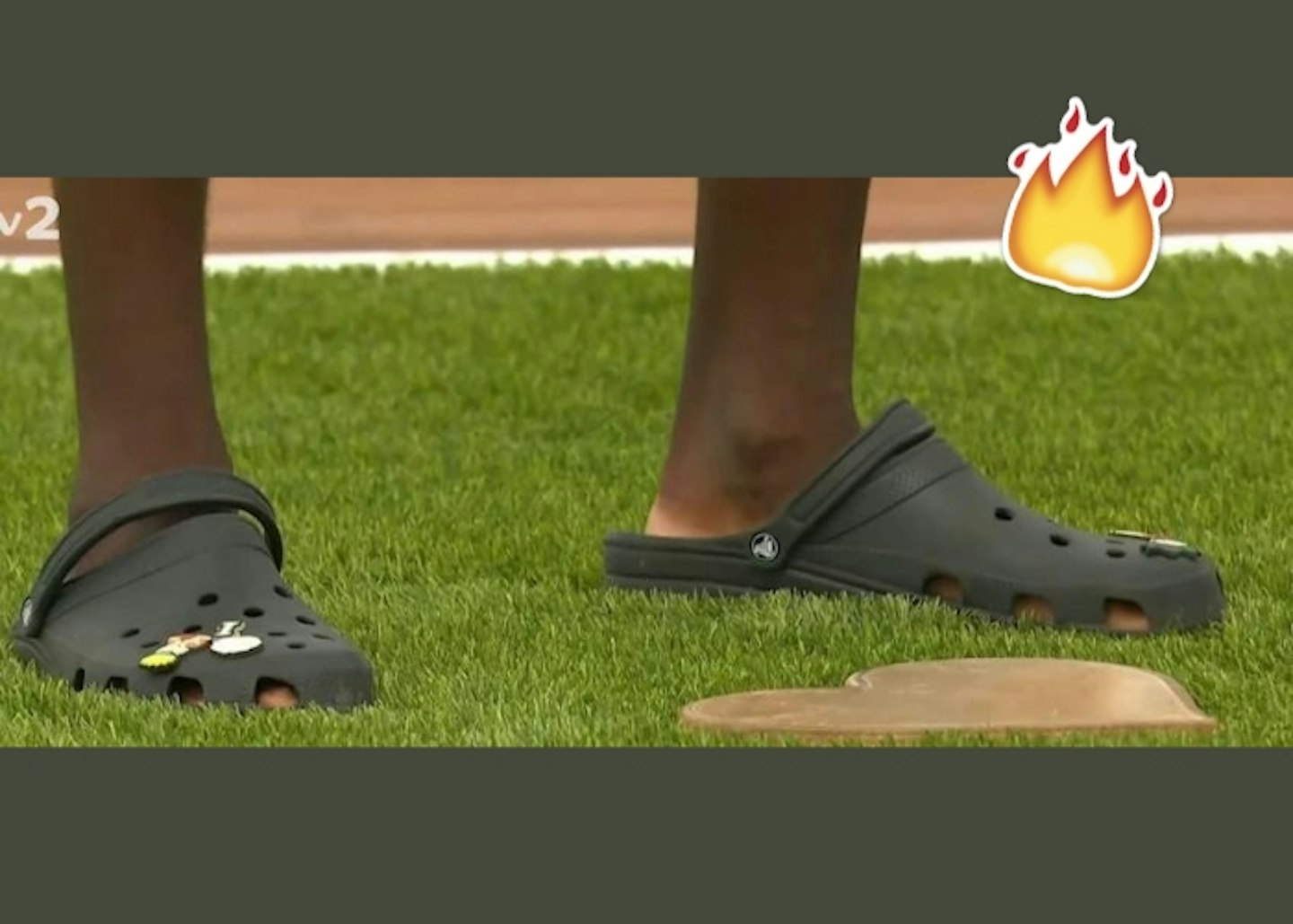 Ikenna's look did not go unnoticed, as the New Look team observed a 150% search increase for black Crocs, as well as a 500% search increase for Croc charms after the episode aired. Officially a cultural icon.
Laura Whitmore, the previous host of Love Island, was also spotted wearing a pair of bright yellow Crocs on her Instagram, with her initials embellished on each one - iconique, if you ask us. Now we wait for Maya Jama to wear them in the upcoming Love Island season 10 series. Fingers crossed.
So, if you're interested in shopping Crocs, or Croc charms, shop our top picks below. Come on, you know you want to.
Crocs are totally back in style and we're here for it.
SHOP: Rock the Crocs like the Love Island lot (best to buy in 2023)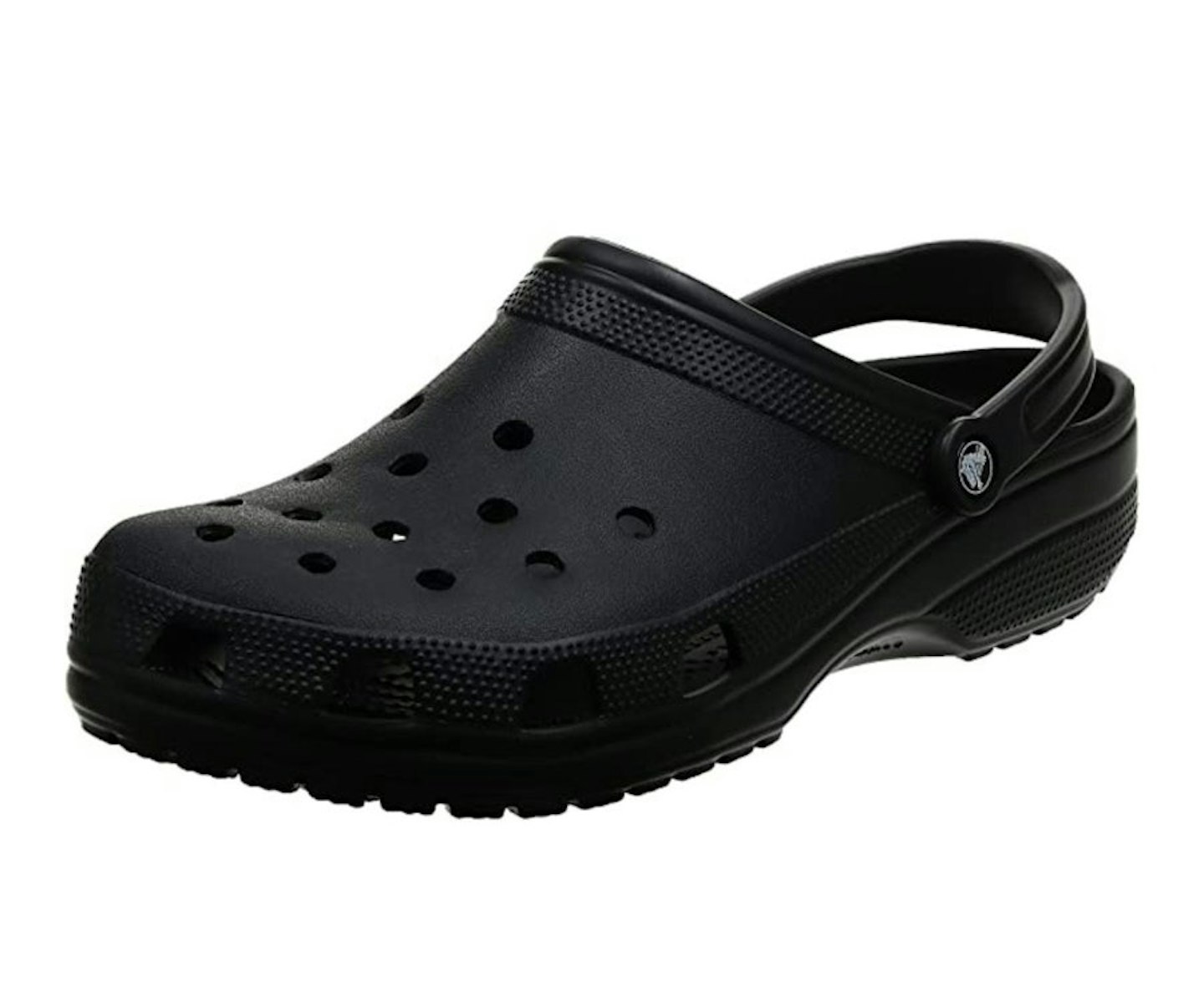 amazon
Description
You can currently buy Crocs on Amazon in a wide variety of colours - 49 to be exact. Yes, you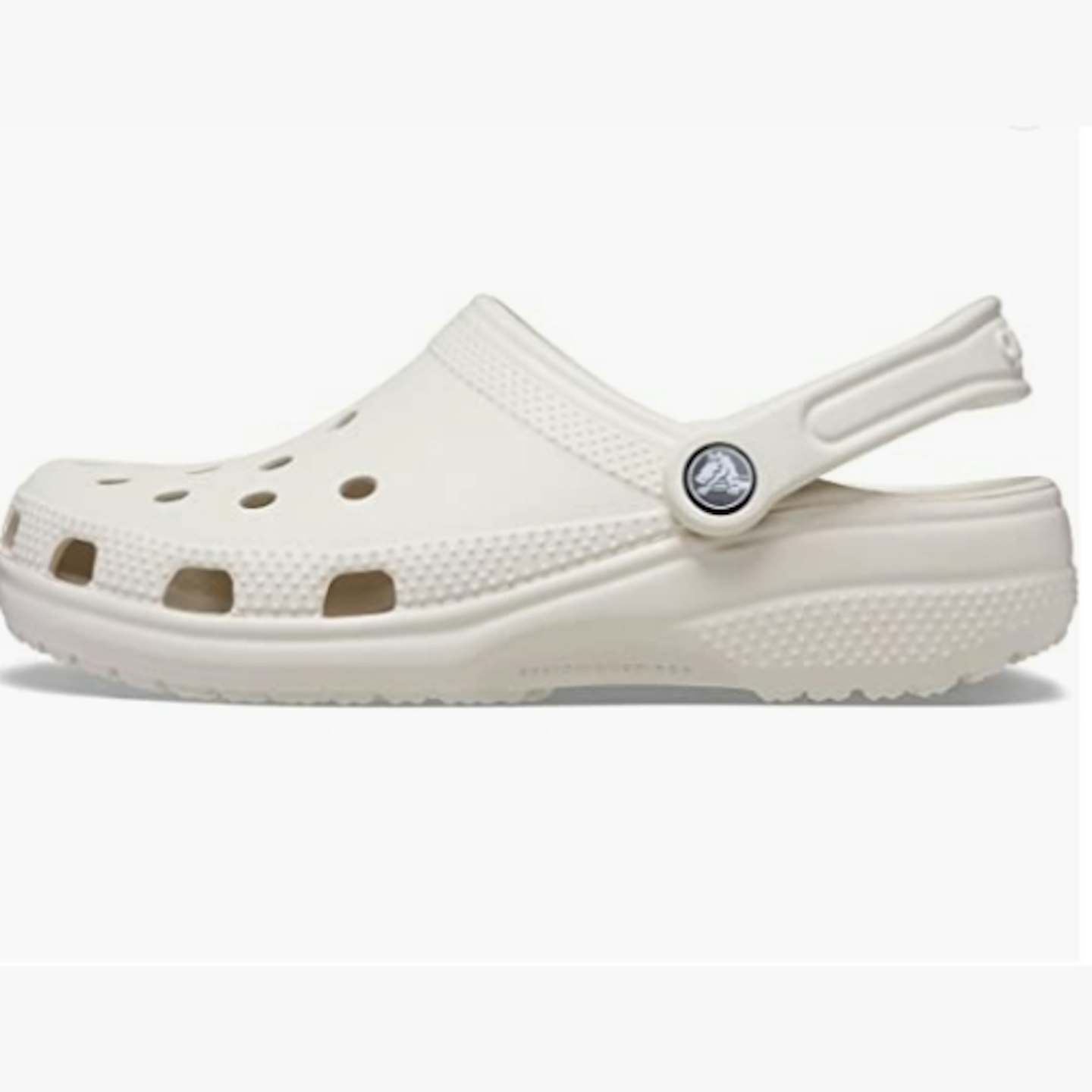 amazon
Description
This slightly off-white, ivory shade of Crocs is popular both in the Love Island villa and on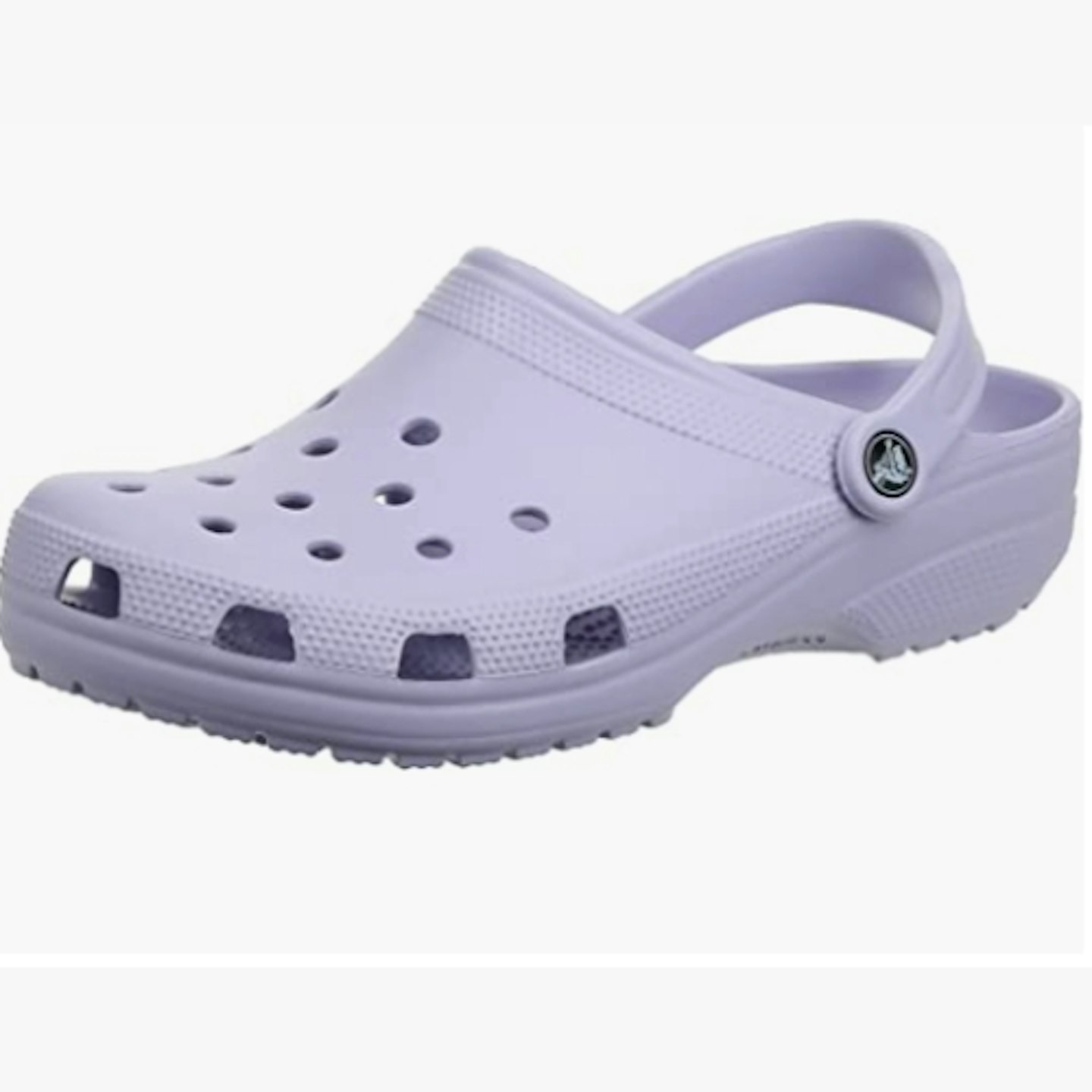 amazon
Description
Pastel colours look good with every look - period. We love this lavender hue.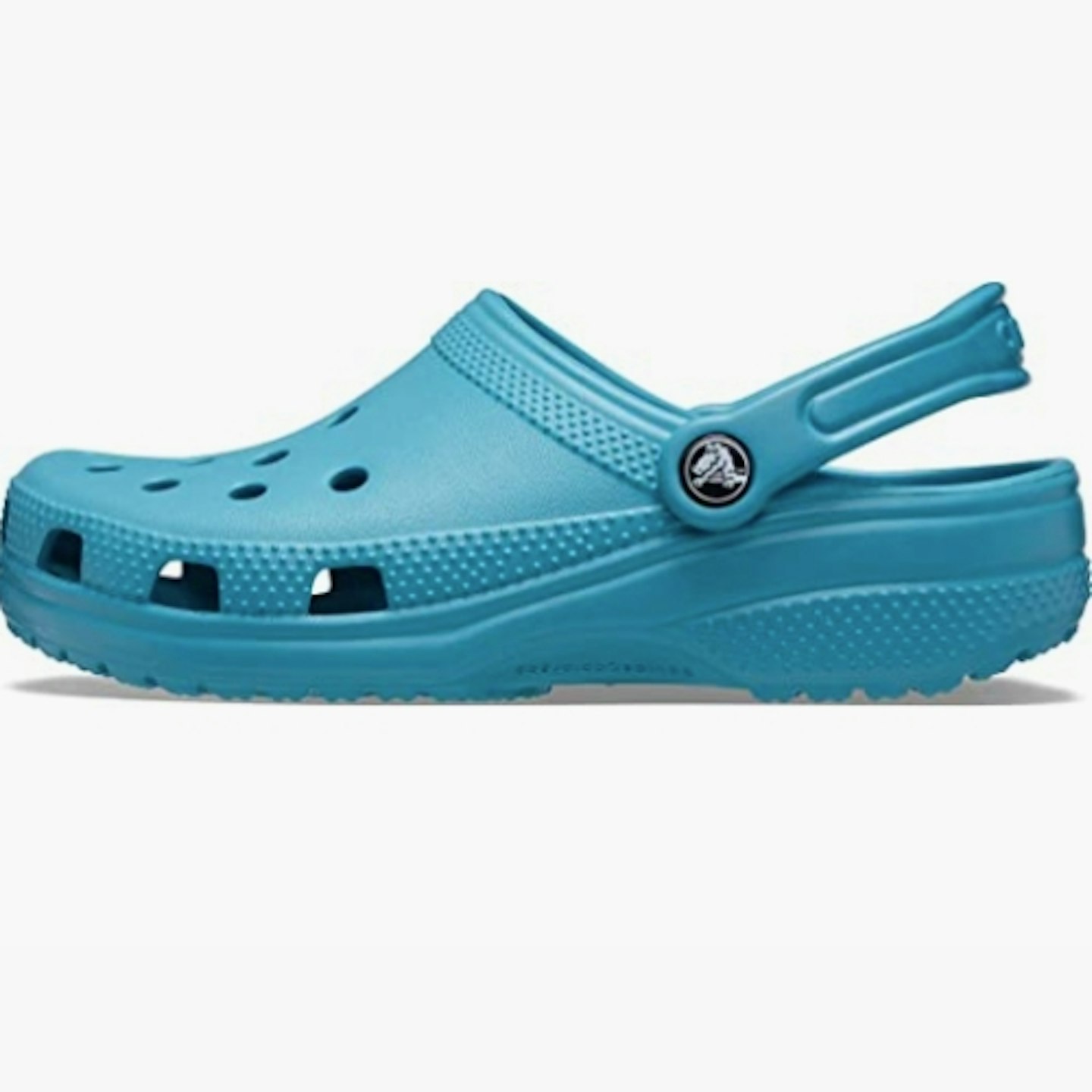 amazon
Description
Teal-tastic is how we would describe this pair. Of course, if you're not feeling the colours we've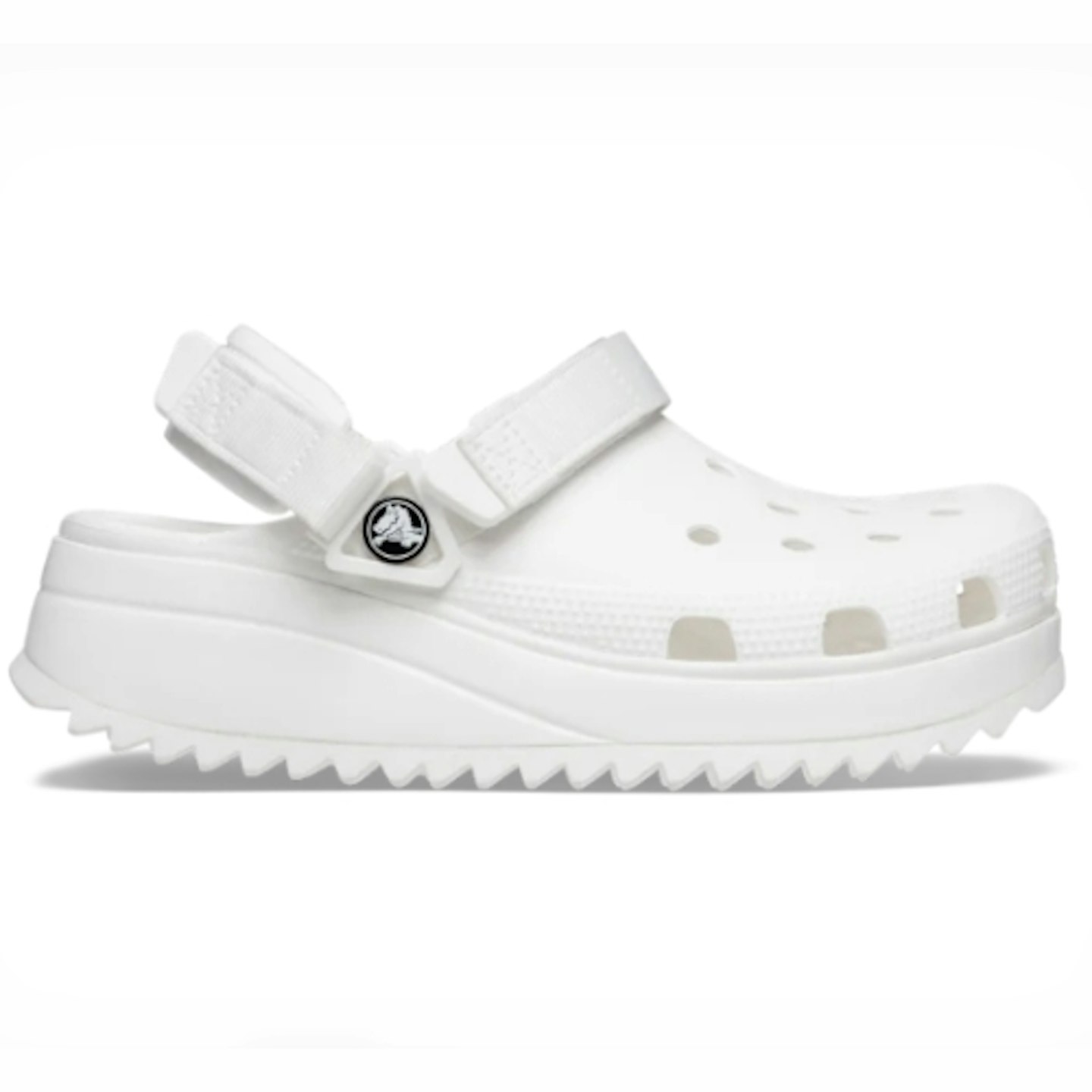 crocs
Description
If you don't want to go full-on platform (those are to come, prepare yourselves), the Croc Hiker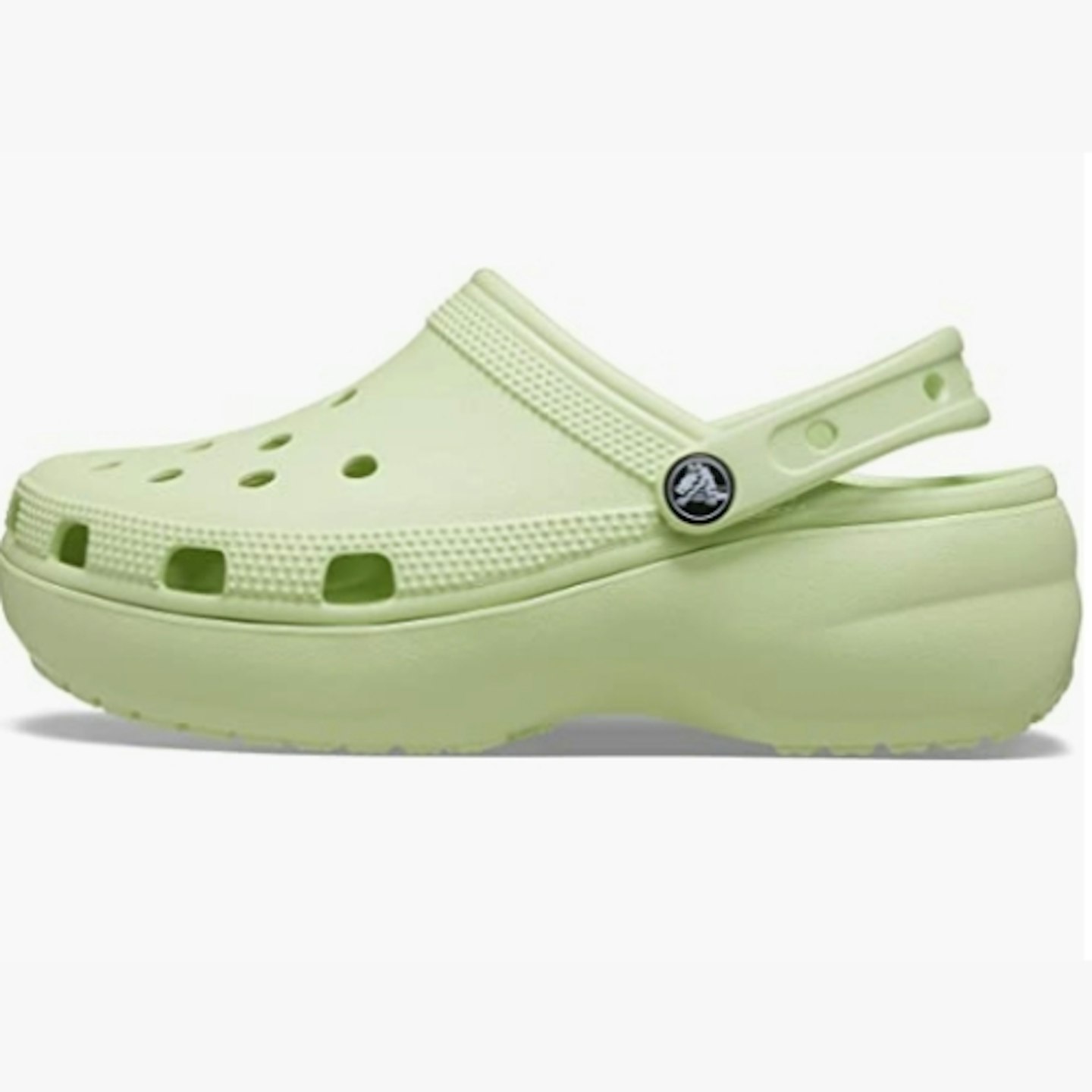 amazon
Description
Yes, it is here. The platform clog. Somehow super fashionable. We can't explain it, but they look
urban outfitters
Description
If it's sold at Urban Outfitters, then you know it's cool.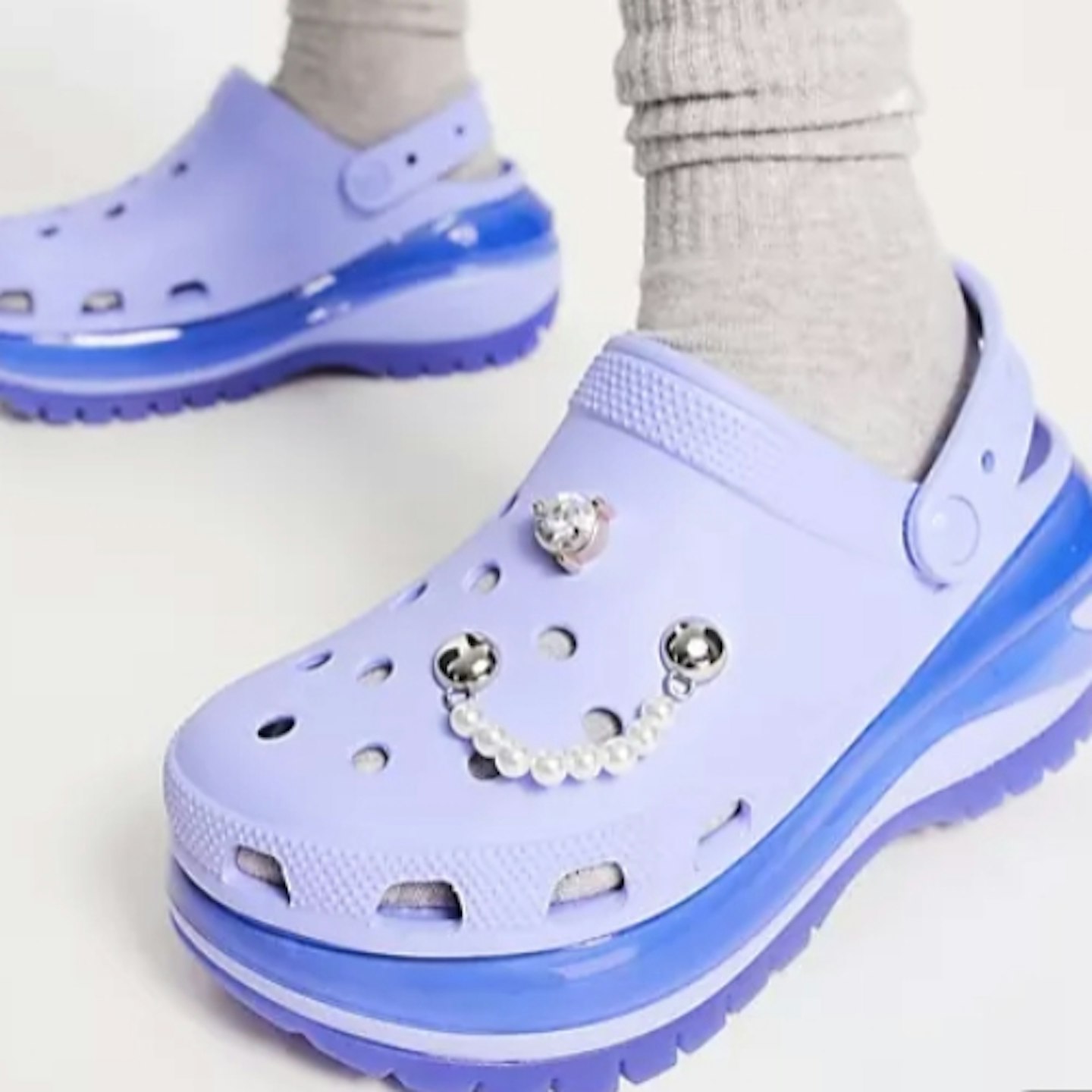 asos
Description
Get these adorable platform clogs. Super-adorable Croc charms not included (but, keep scrolling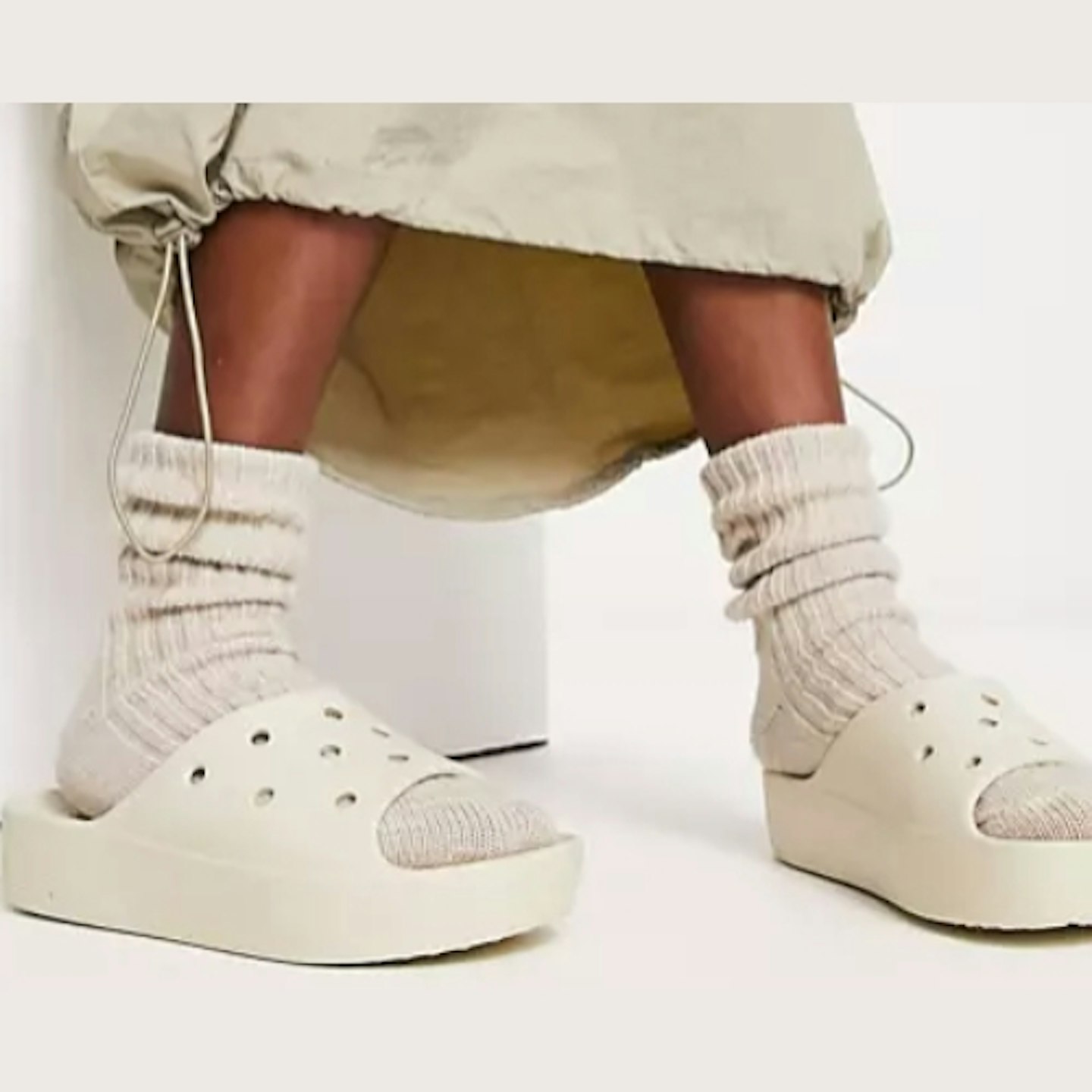 asos
Description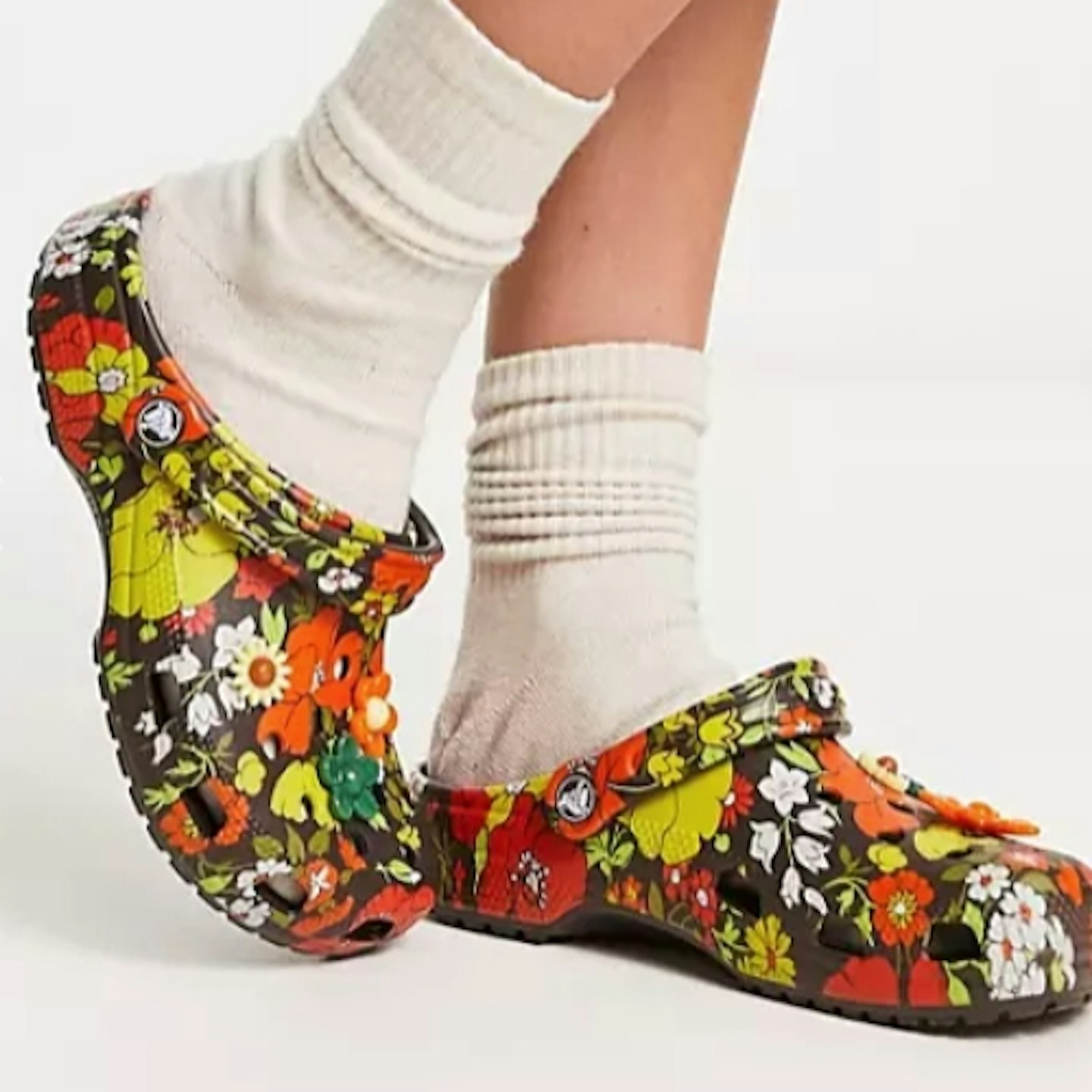 asos
Description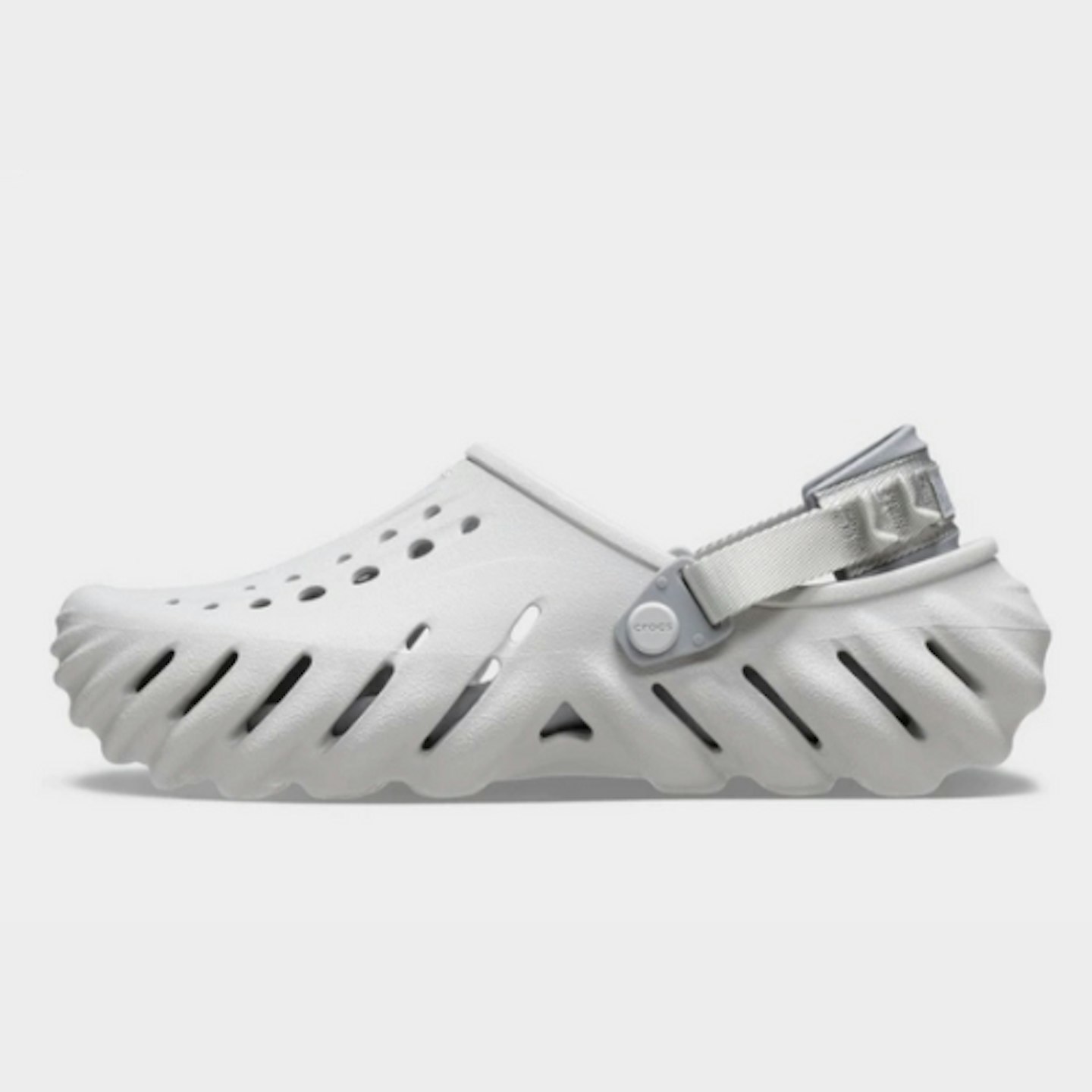 jd sports
Description
These Echo Crocs are giving major Yeezy sneaker energy.
Don't forget to accessorise with some fresh Croc charms
Make your Crocs your own like the Love Island gang with some fun jibbitz - AKA Croc charms - just like the islanders. From metallic charms to sparkly accessories, there's a jibbit for everyone's style.
Description
Cookies, cupcakes and frosting - what more could we want?
Description
If you love a bottle of rosé as much as us, you know what you have to do...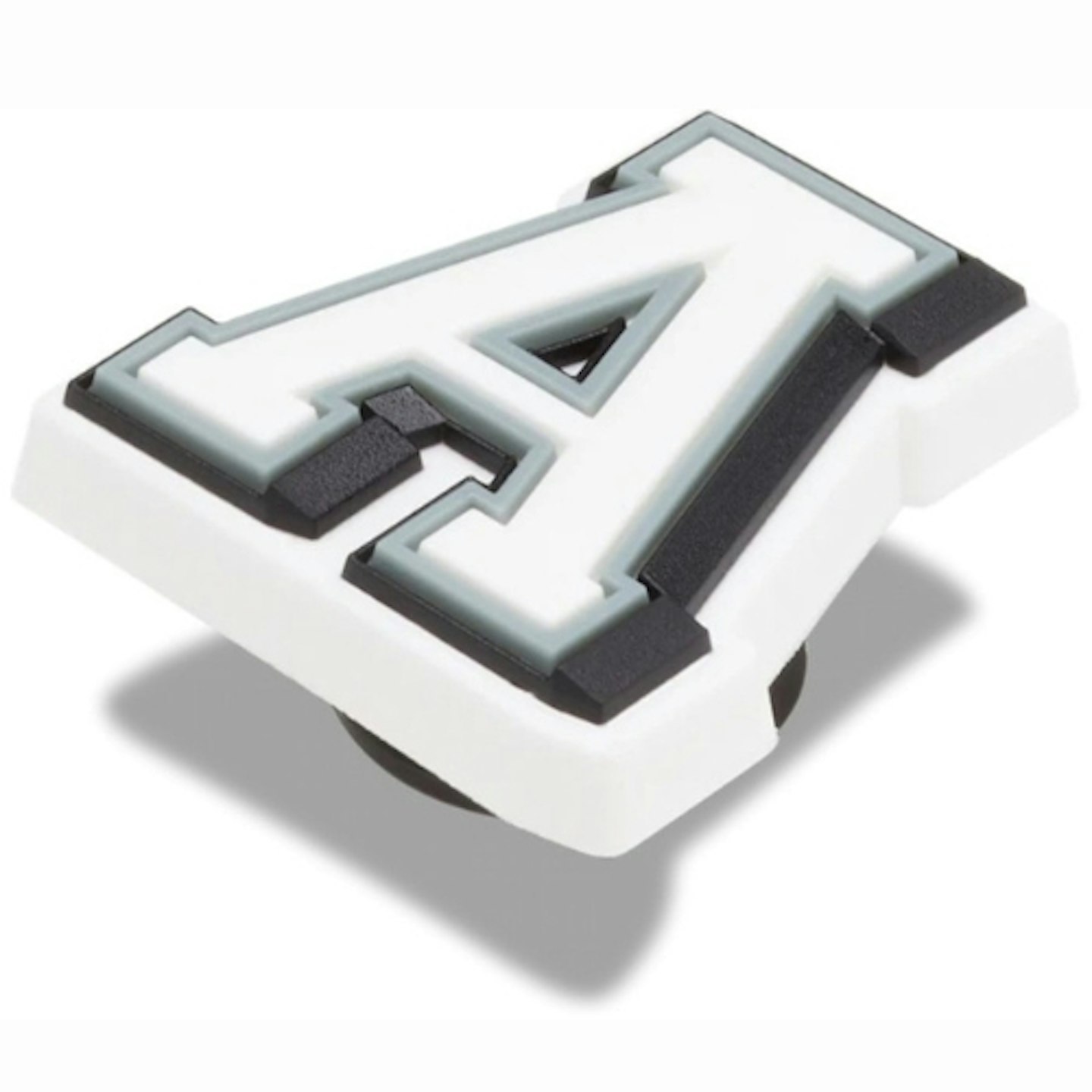 crocs
Description
Crocs offer a jibbitz for every letter of the alphabet, meaning you can spell out any word, name
Description
Love wearing your crocs on holiday? Look no further than this ultra vacation jibbitz 5-pack.
Description
We don't know if we're more obsessed with the cinnamon bun or the pancake charm in this set.
Crocs are constantly talked about on both TikTok and among our fave celebs, with the likes of Justin Bieber and Post Malone even releasing their own collections that flew off the shelves almost instantly.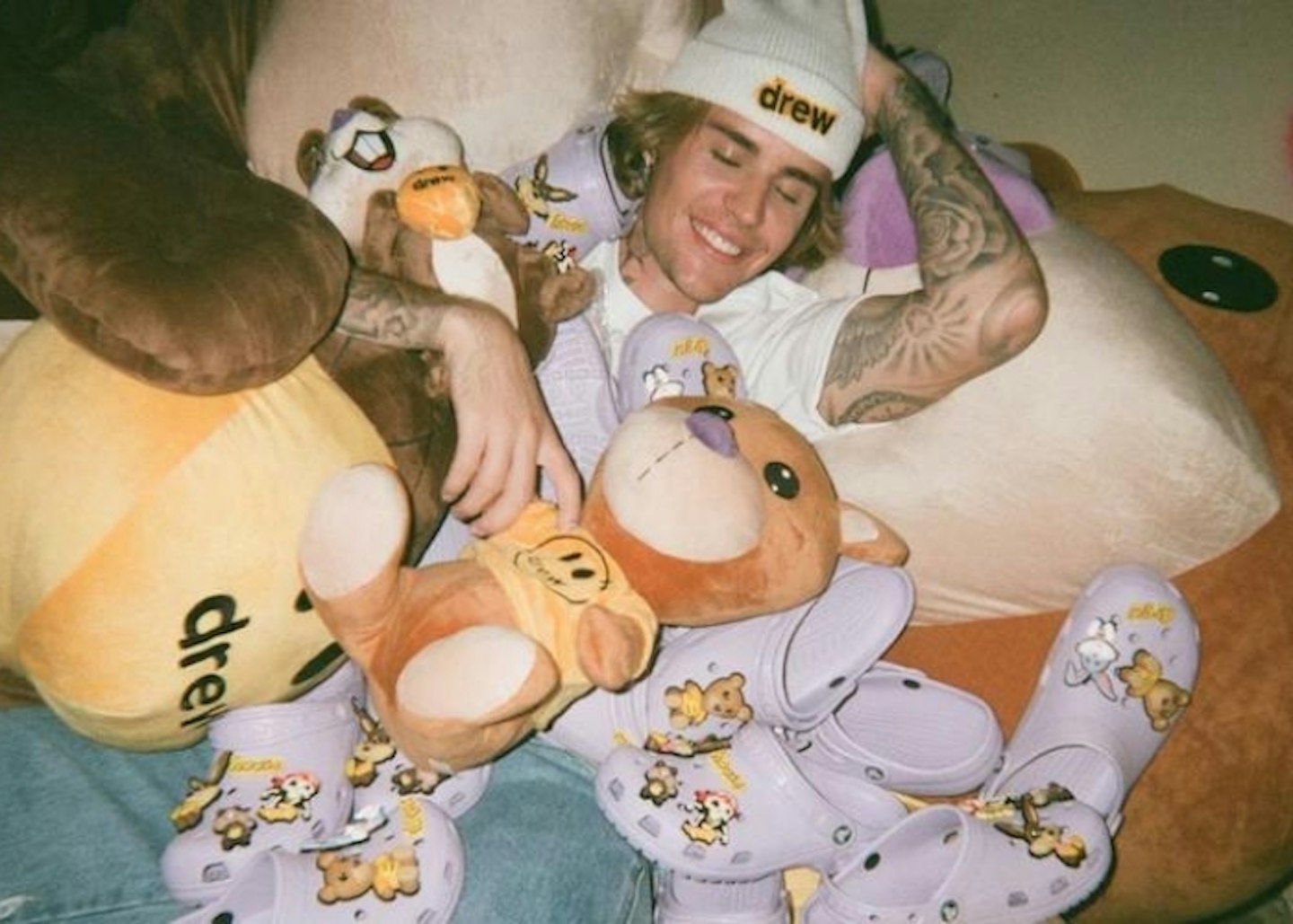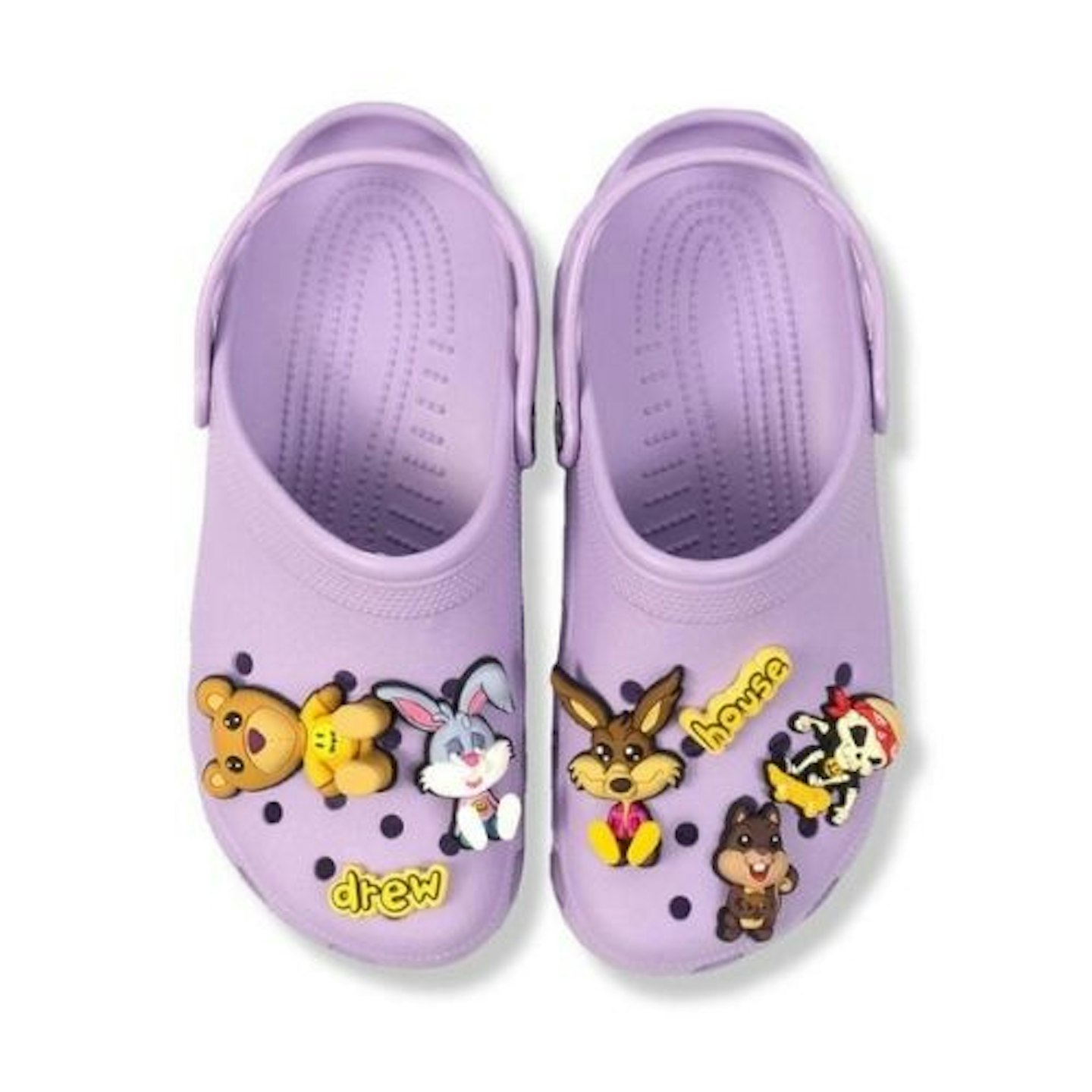 stock x
Description
You can shop the now out-of-stock Drew House x Crocs collab on resellers like StockX.
We can't wait to see what other islanders pull out a pair of Crocs this summer, and maybe we'll see the pair "couple up" on the outside on a brand deal with Crocs this summer. How has it not been done yet?
How to style your new Crocs
Whilst the Love Islanders know a thing or two about accessorising (i.e. see Samie Elishi's gold necklace), we are turning to the big celebs of the world when it comes to how to style Crocs.
Follow Ariana's example and rock a Croc with a sock! We love everything about this, I mean Ariana can do no wrong.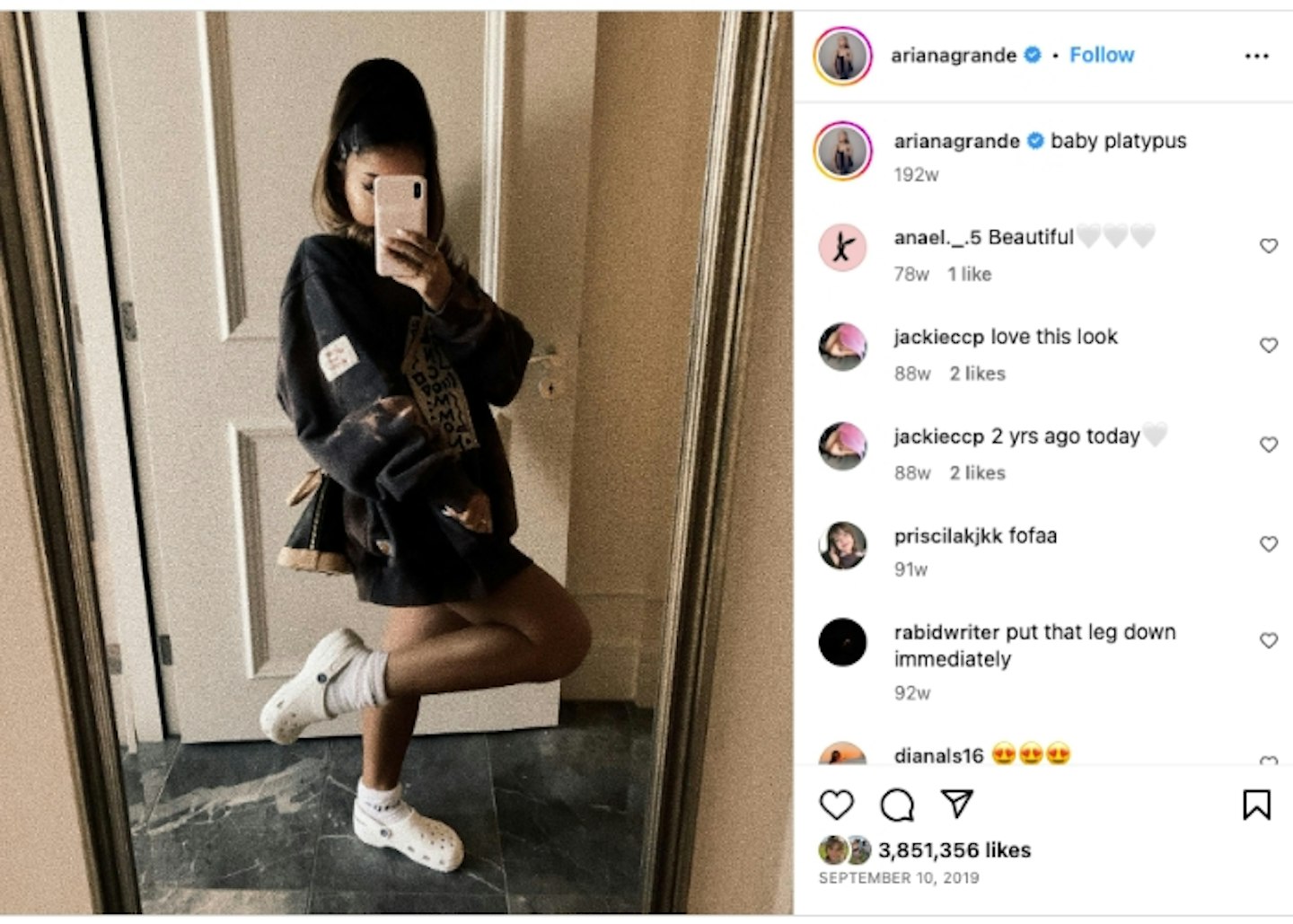 Who says Crocs aren't red carpet ready? Follow Questlove and dress up your Crocs for any event, even the Grammys!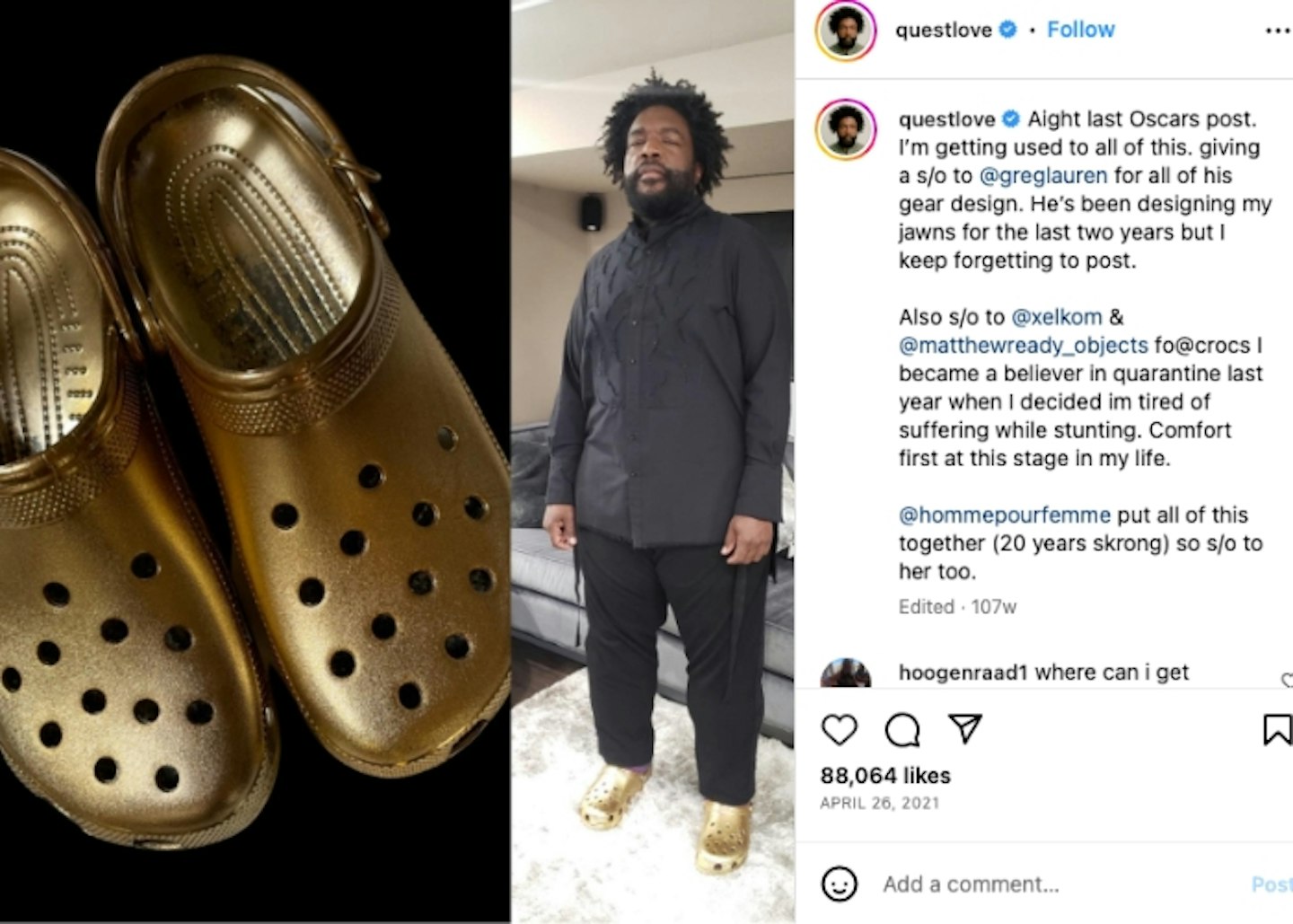 Demi Sims shows off 'silly' £1,300 sandals and fans are divided
Chunky shoes are everywhere nowadays- chunky boots, chunky trainers, chunky heels. But one shoe that certainly wasn't on our radar was chunky Crocs.
In an Instagram post, Demi Sims is seen posing in a pair of ridiculously-high black Crocs. And not only that, but they retail at a whopping £1300. Why not, eh?
Demi received an array of mixed responses to her shoes, with one person even commenting, "Don't trip in those bricks'. Ouch. Another added, "Sorry the Crocs are not nice, only my opinion though!"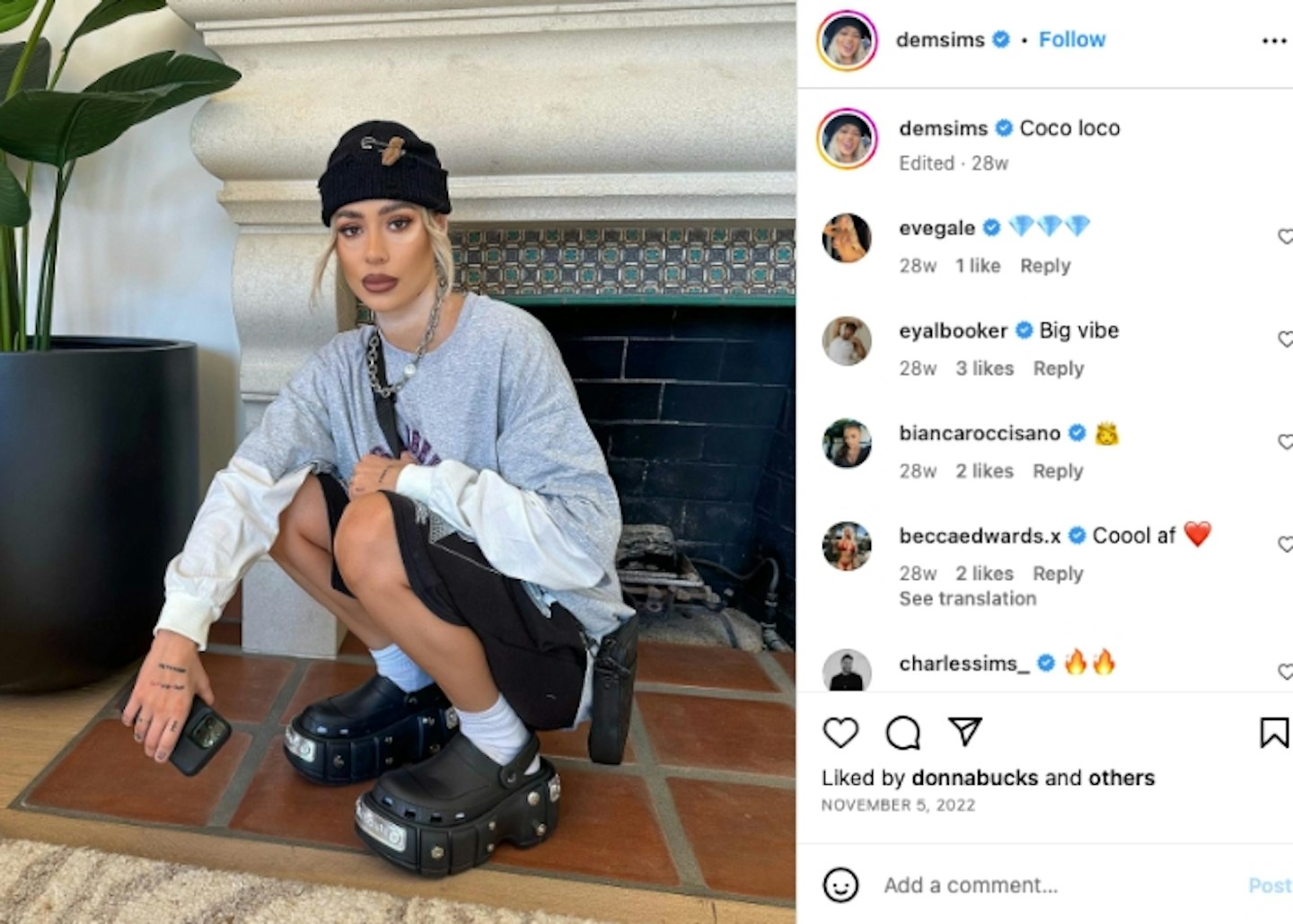 However, not all the feedback on her big ol' Crocs was negative, with one fan saying, "Now THAT is what you call a pair of Crocs."
But if you're looking to recreate Demi's platform Croc look, they'll set you back a good £1,300 as naturally, they are from Balenciaga. Who'd have thought Crocs could be so expensive? We'll stick to the regular Crocs, thanks Demi.