Here at heat, we spend almost six months a year writing about what our favourite Love Island stars are wearing. It's a hard job, but someone's got to do it.
Even though most of the Islanders jet out to find the pure Olivia Buckland and Alex Bowen type of love, the lure of big-money fashion deals is very tempting. This is why you'll see them all working hard when it comes to flexing their fashion muscles during their time in the most famous villa in the entire land.
Over the years, we've had plenty of trends emerge as a result of the show, from Tasha Ghouri's love of knee-high boots to Gemma Owen's sought-after vintage necklace. Whatever the Love Island stars are wearing, we're buying.
This year though, it looks like the boys are setting the rules when it comes to fashion statements - it's not all quirky men's shirts. Just like Dami Hope and Ovie Soko before them, the likes of Ron Hall, bombshell Tom Clare and Will Young are setting the trends and this year it's all about the pearl necklaces and matching bracelets. They've even got all the other boys involved. The pearl obsession is spreading fast.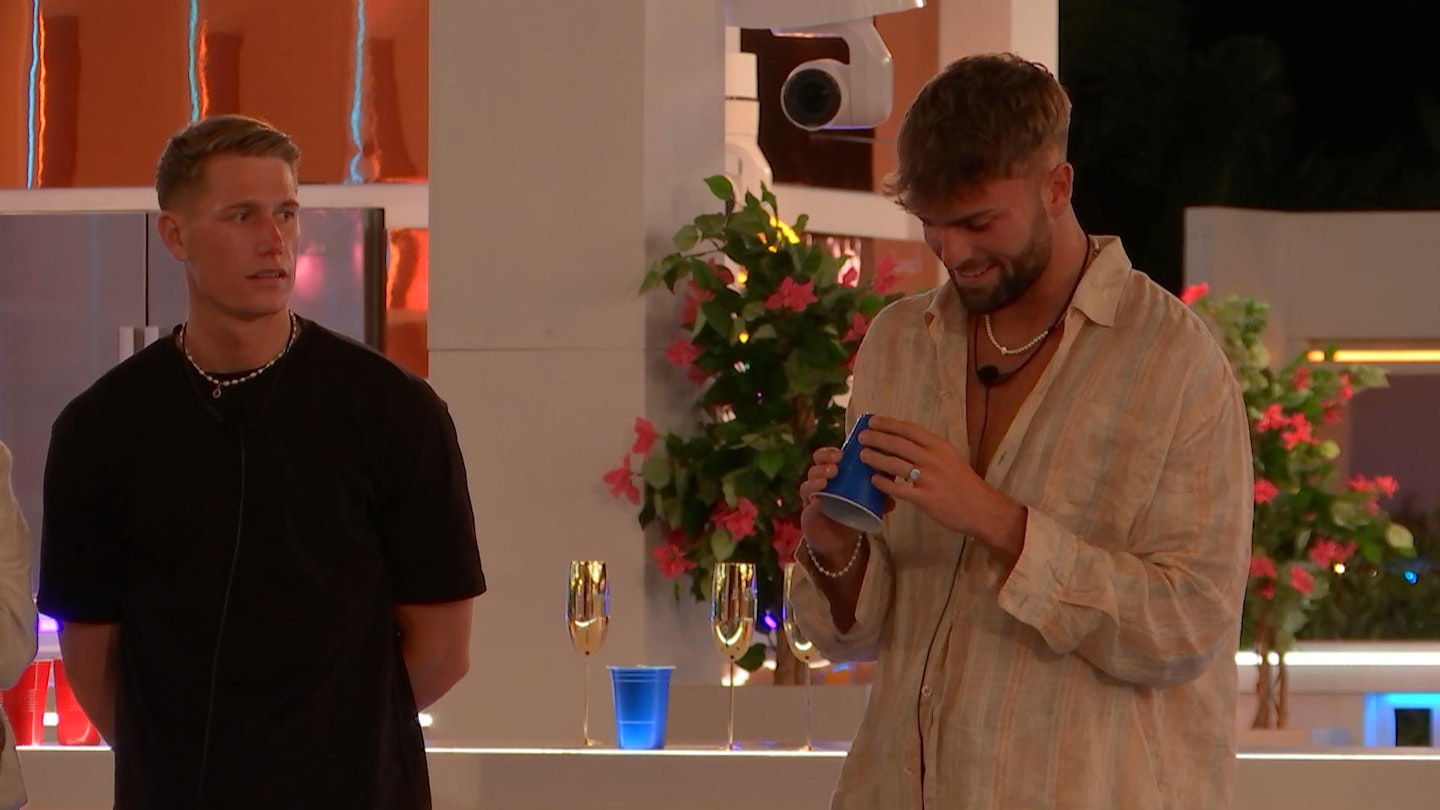 Ron is rarely seen without his super cute matching pearl necklace and bracelet, which has led fans to become even more obsessed with the cheeky Essex lad, "Ron wearing that matching pearl necklace and bracelet set, yes fashion queen #loveisland," one viewer wrote.
Pearl necklaces have been on the scene for a while, and we knew they were a big deal when Harry Styles started wearing them, but now they've spread to the mainstream. The results from a very quick Google search report that wearing pearls is apparently a sign of wealth and social status, and in ancient societies, pearls symbolised the moon and were imbued with magical properties. ✨
Thanks to Ron, pearls are back and we've got all the inspo you need to channel your inner queen. Send this to your crush or boyfriend ASAP.
Wanting to watch Love Island overseas? It's easier (and cheaper) than you think! From installing VPN to recommended providers, here's your need-to-know….
<meta charset="utf-8">SHOP: The best pearl accessories to channel your inner Ron Hall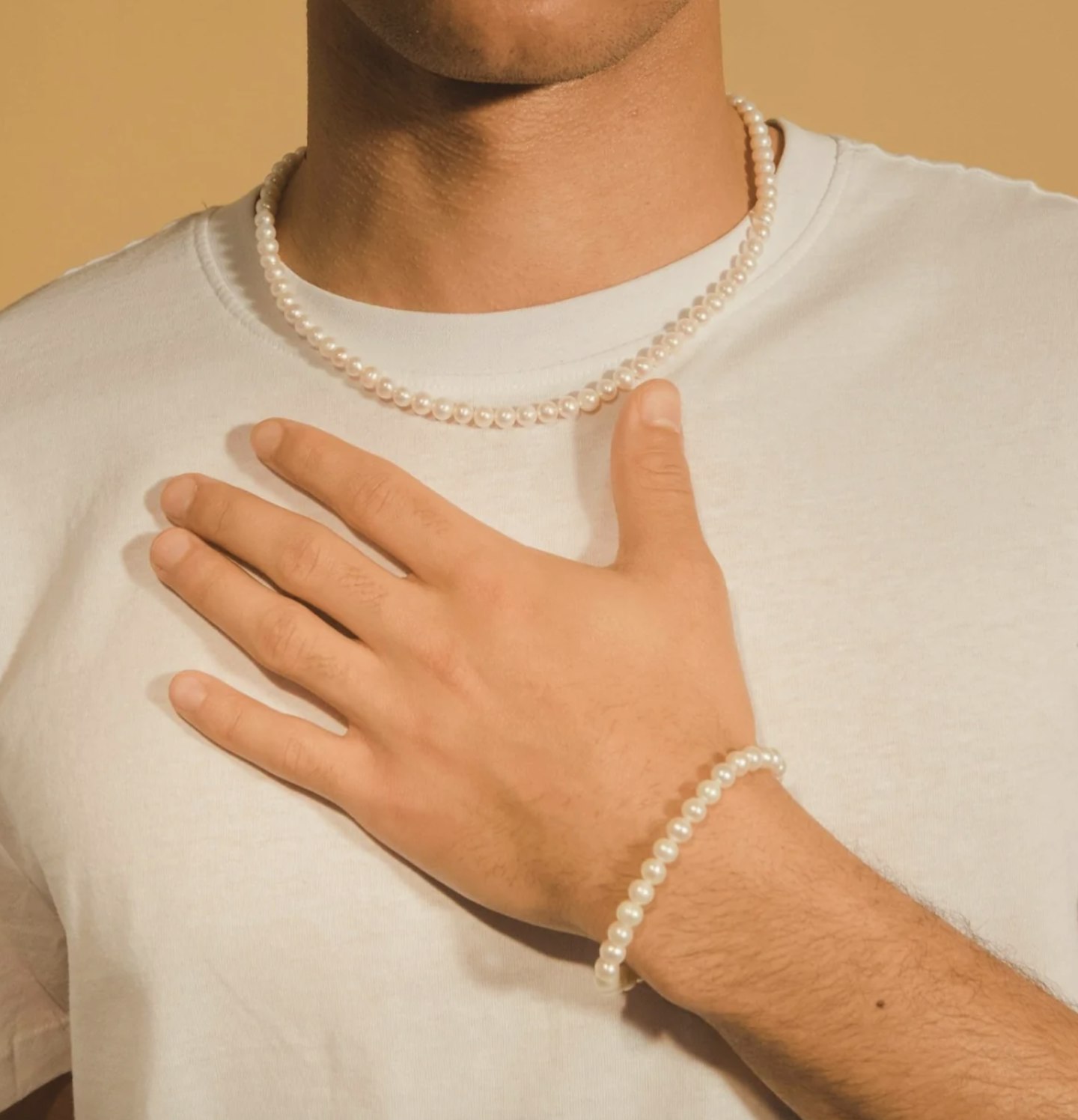 1 of 10
CERNUCCI pearl necklace and bracelet bundle
heat can reveal that the boys are wearing pearls from urban jewellery brand, CERNUCCI, during their time in the villa and they're so affordable.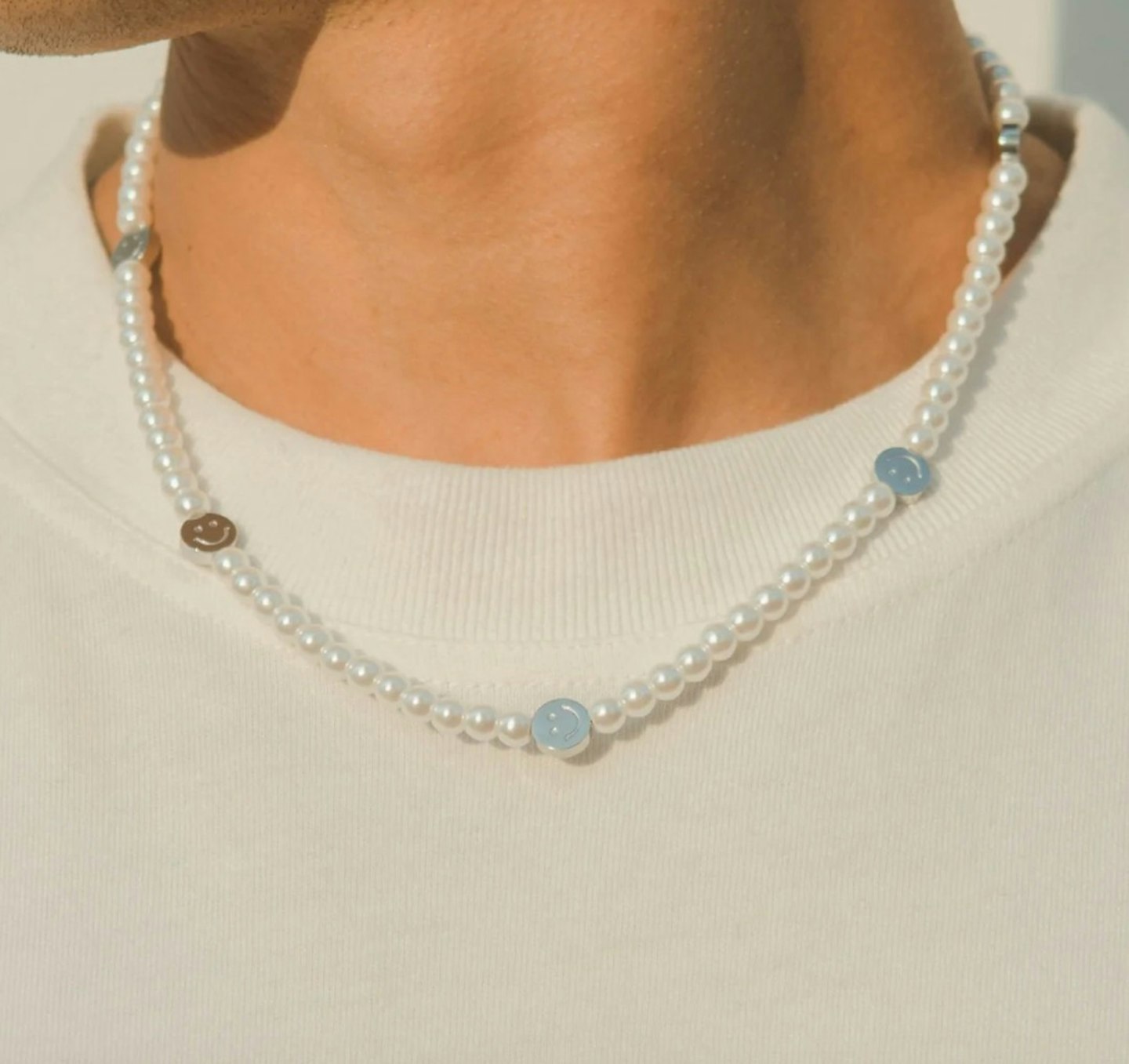 2 of 10
CERNUCCI pearl and face necklace
Another necklace that has been spotted in the villa, this time with silver smiley face pendants.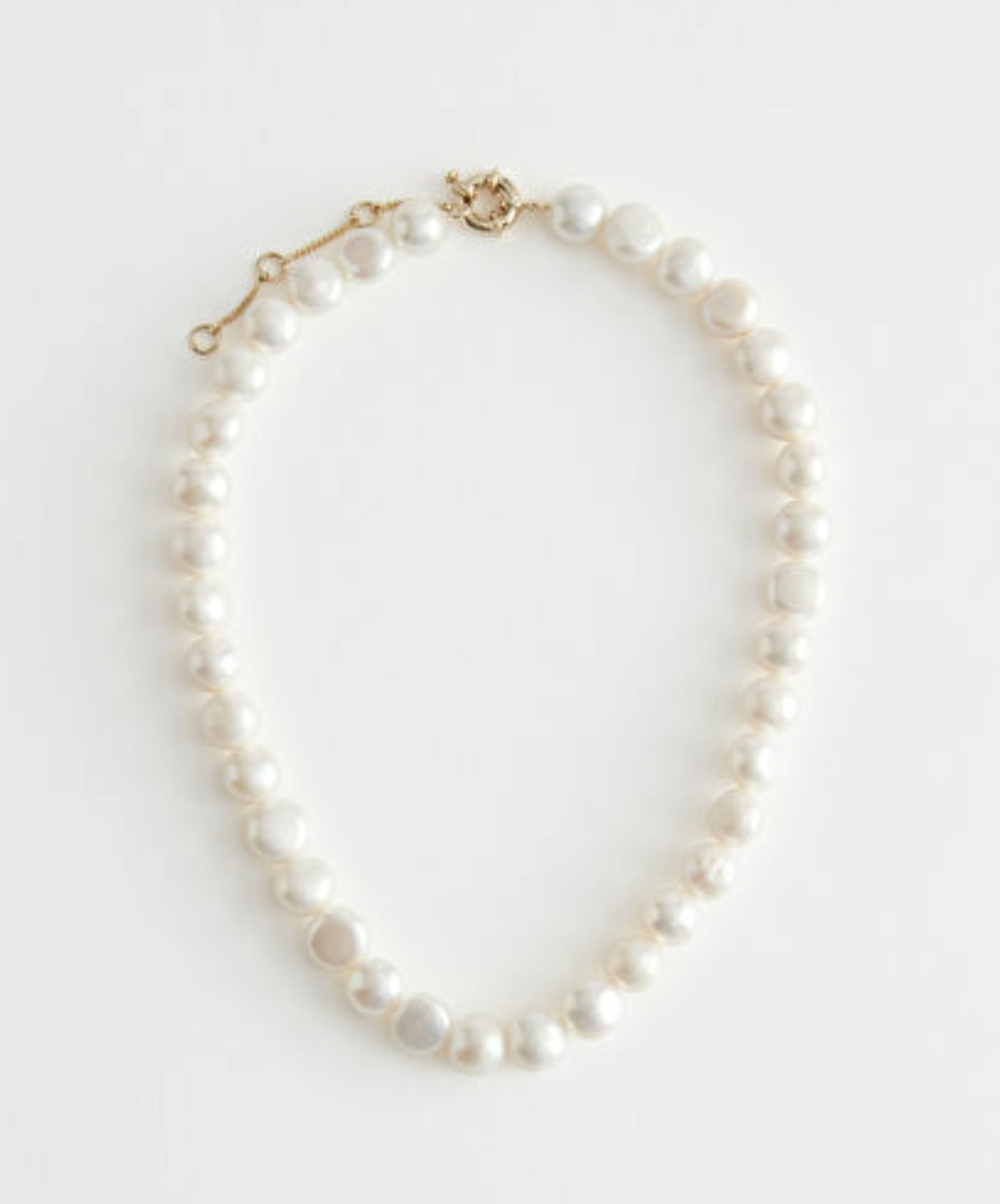 3 of 10
& Other Stories delicate pearl necklace
Keep it nice and simple like Ron with this delicate strand of pearls.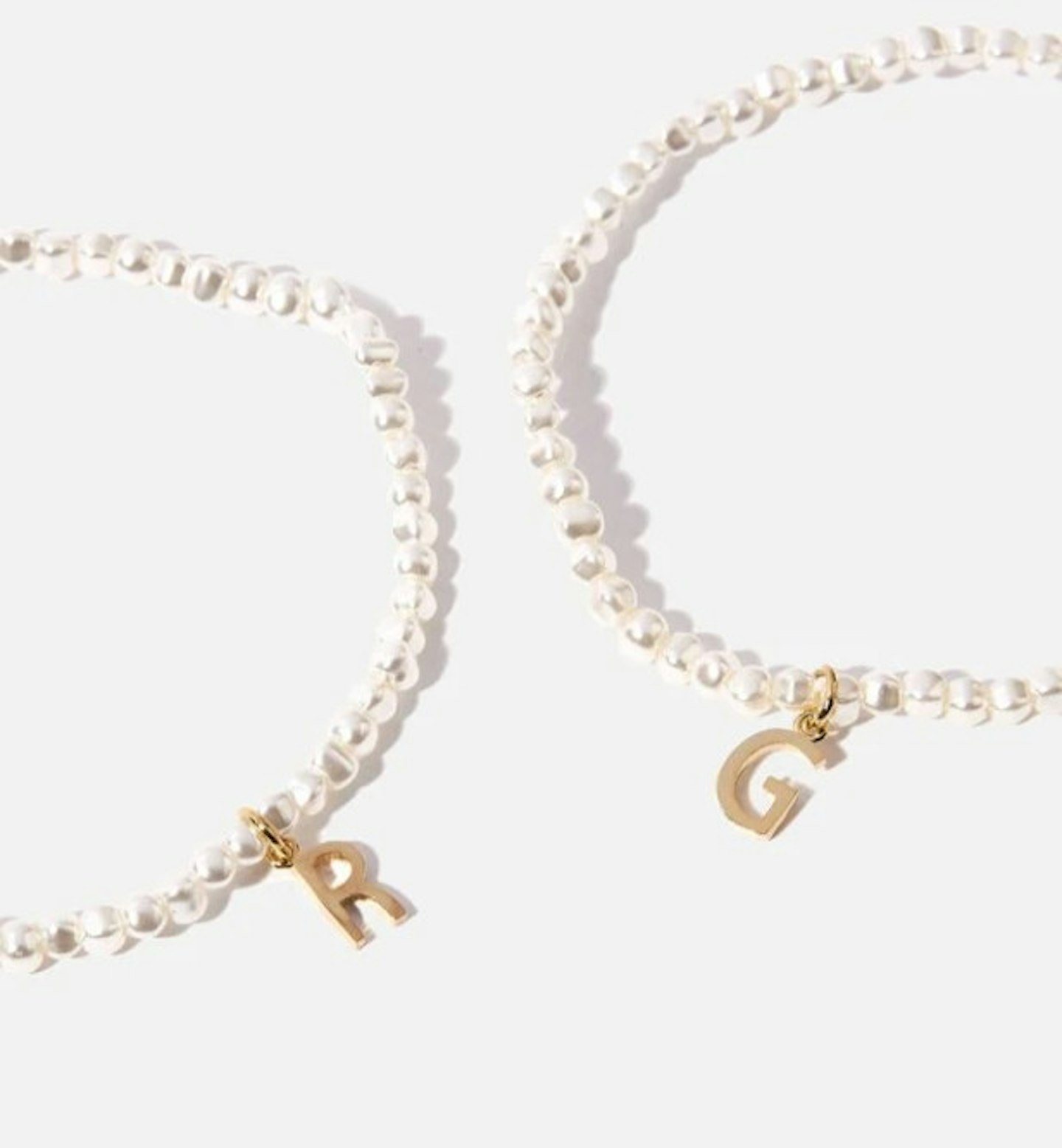 4 of 10
14ct gold-plated initial pearl stretch bracelet cream
We're secretly hoping Ron has got a matching pearl bracelet in his suitcase to give us when he leaves the villa. We can dream.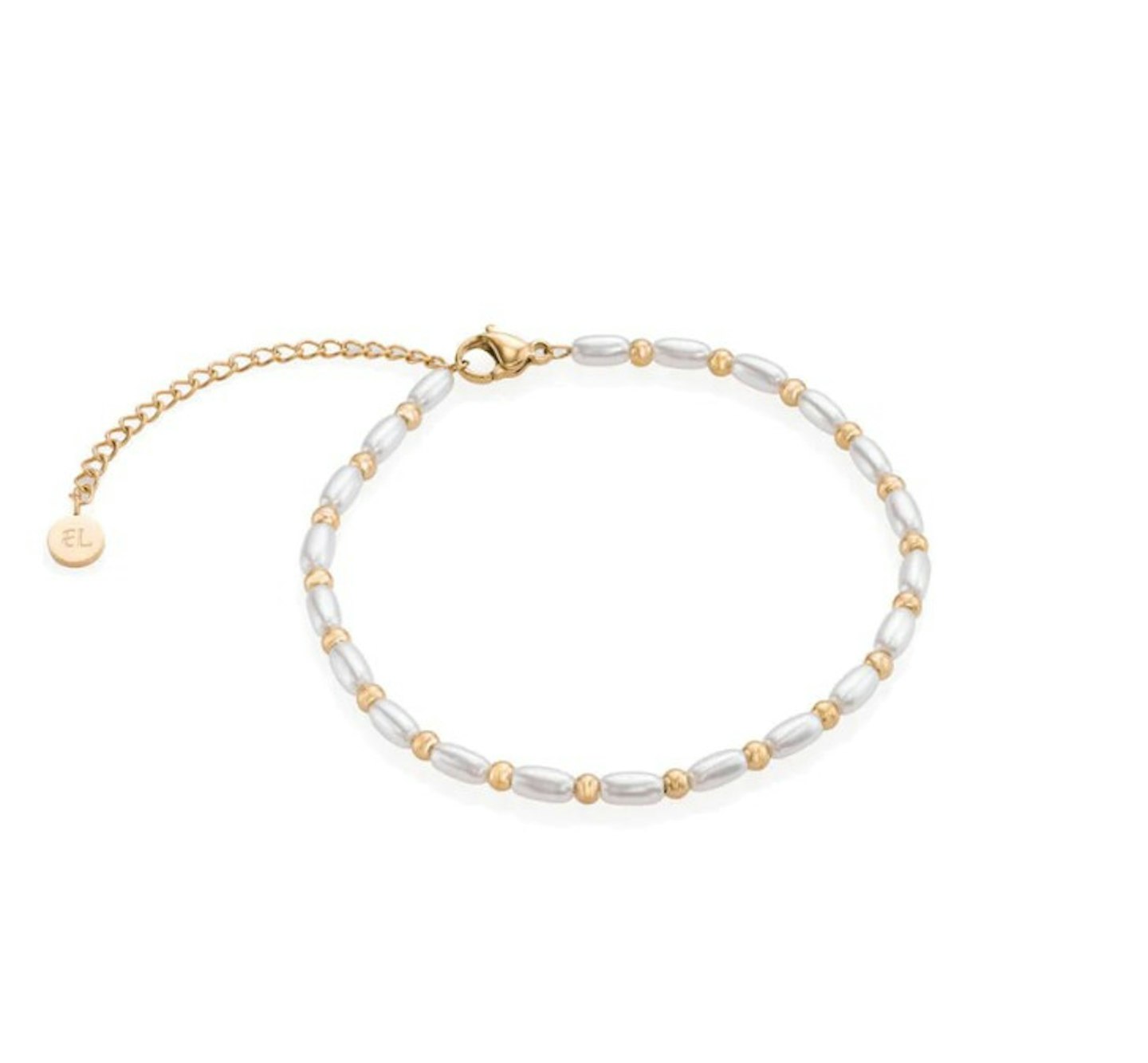 5 of 10
Pearl Chain Bracelet (Gold)
Mix a bit of gold into your pearl obsession with this bracelet from Abbott Lyon.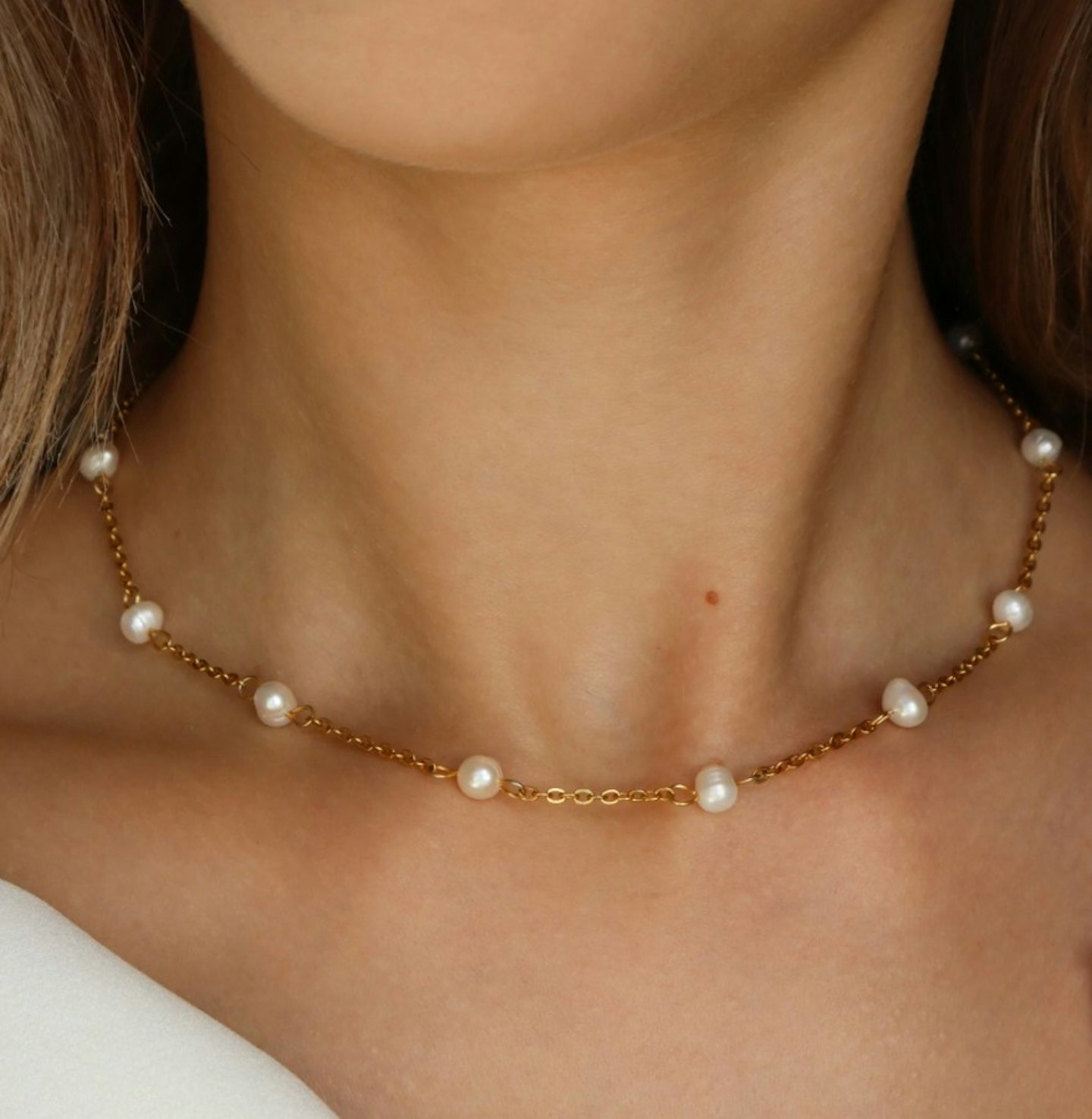 6 of 10
CREDIT: Lyna
Alaya Stainless Steel Necklace
We can't believe that this necklace from Lyna London is only £18. Classy, dainty, and great value. Our three fave things.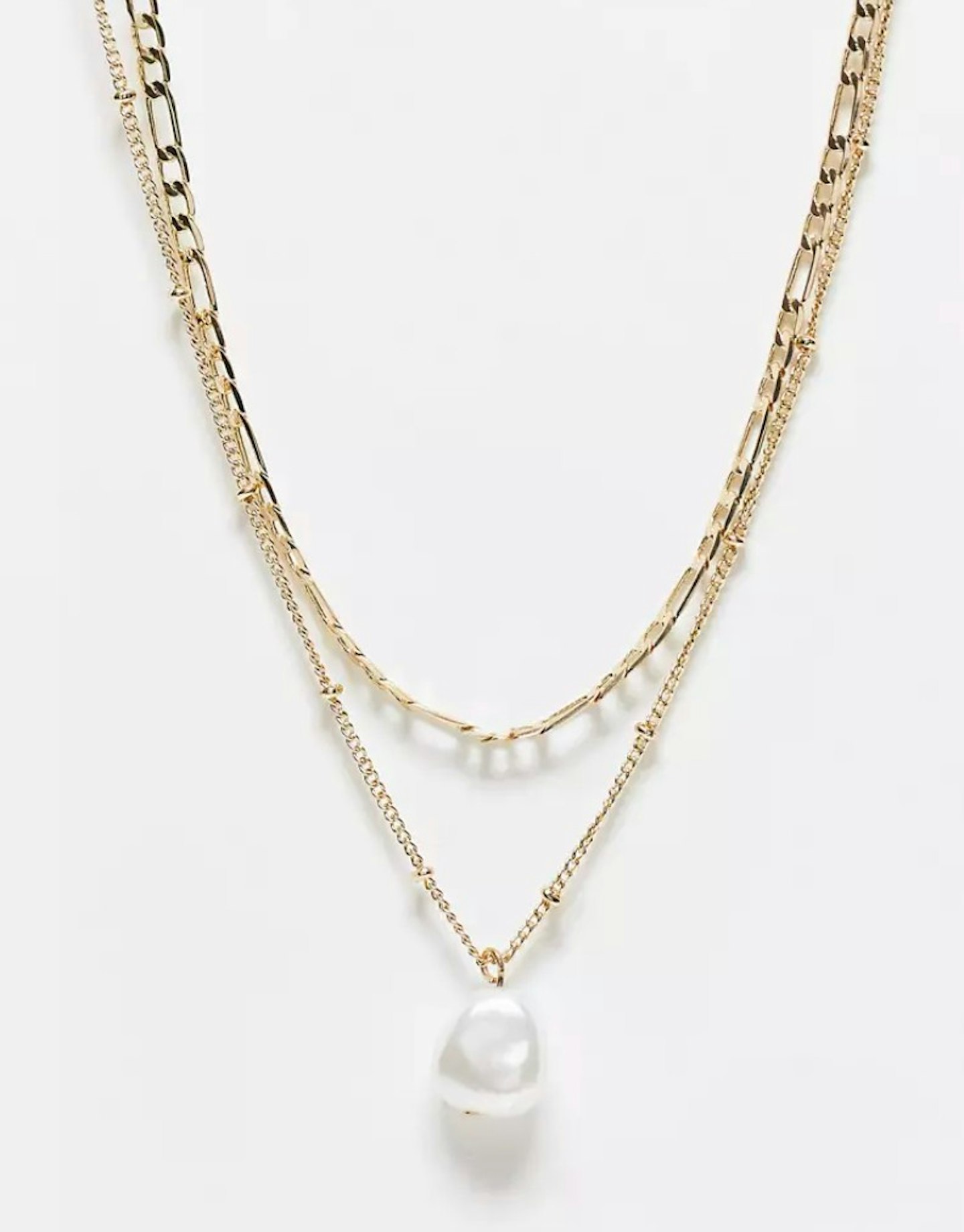 7 of 10
ASOS DESIGN multirow necklace with figaro chain and pearl detail in gold tone
Pearl necklaces look great layered, so stack up.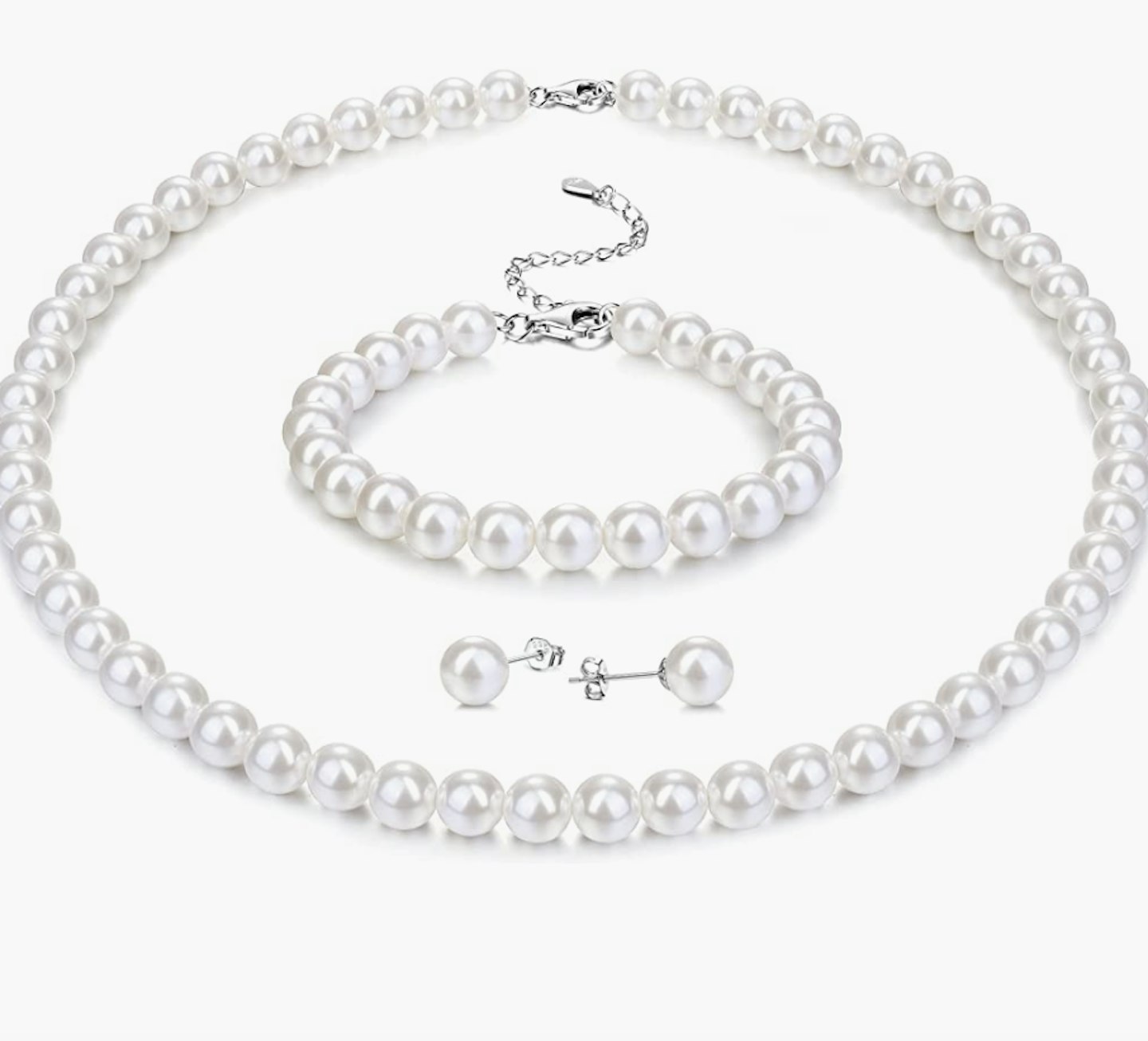 8 of 10
Morfetto Sterling Silver Pearl Necklace set
Necklace, bracelet, and earrings for under twenty pounds. We're in.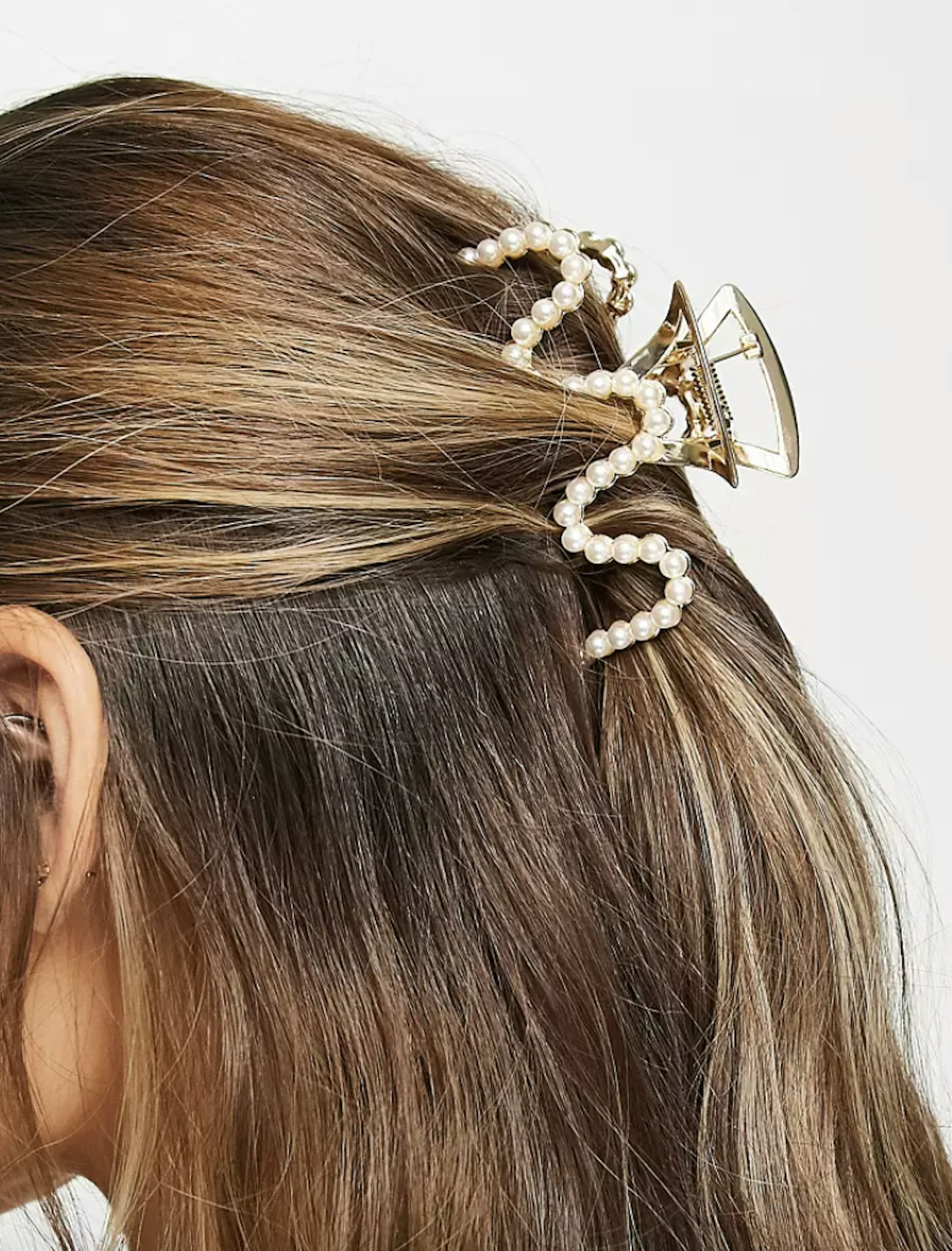 9 of 10
ASOS DESIGN hair claw with pearl design in gold tone
Not a fan of jewellery? Add a bit of pearl elegance in your hair instead.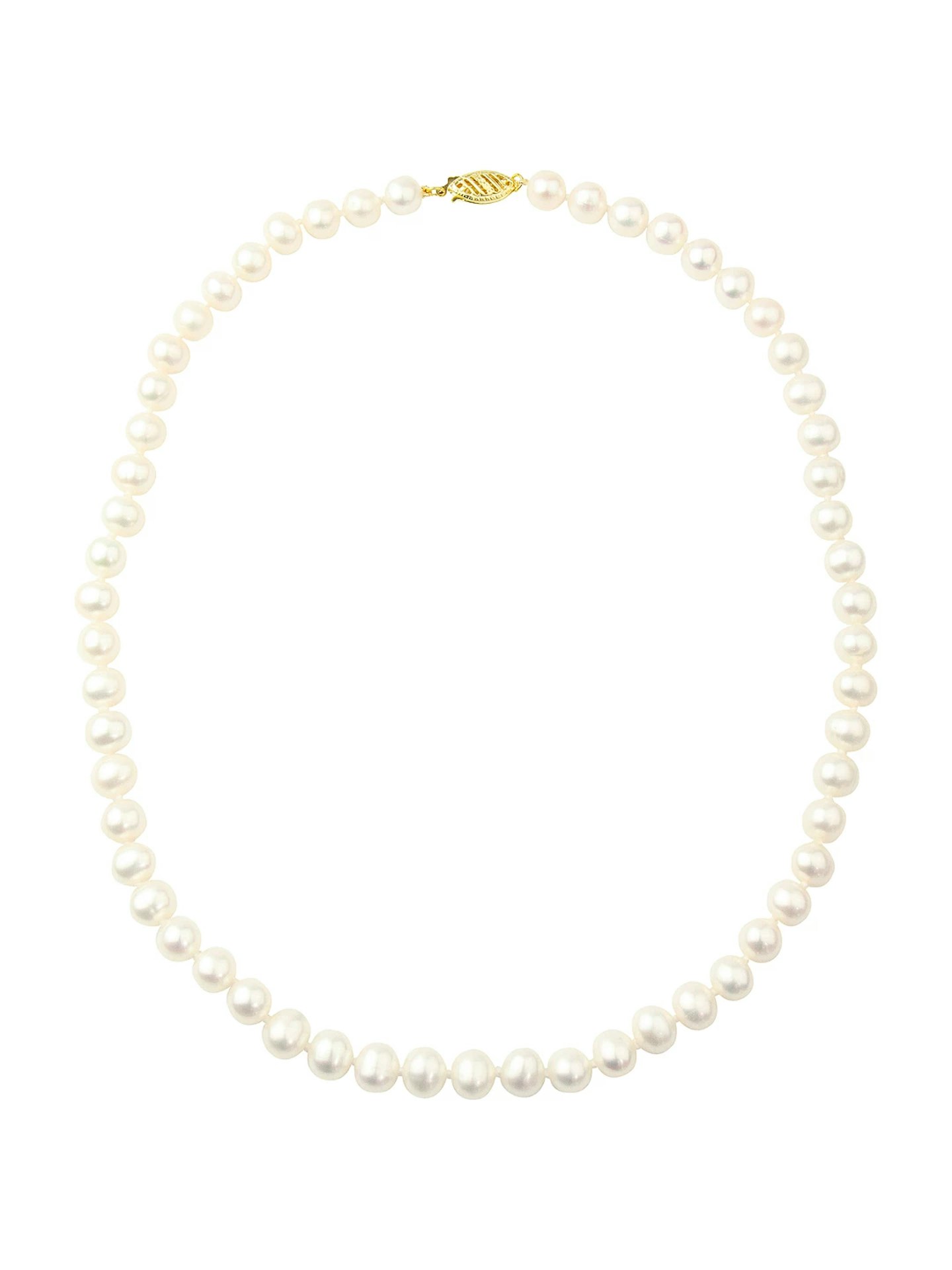 10 of 10
A B Davis 9ct Freshwater Pearl Necklace, White
Looking to splurge a little? This freshwater pearl necklace is an investment piece that doesn't break the bank.