Dumped Love Island star Joe Garratt is now back in the UK following his short but dramatic stint in the villa, and today (Monday 24th June), he's been on This Morning with hosts Phillip Schofield and Holly Willoughby.
As well as discussing his time on the popular show, and opening up about his 'controlling' behaviour towards Lucie Donlan, Joe bravely spoke about his mum who is sadly battling breast cancer.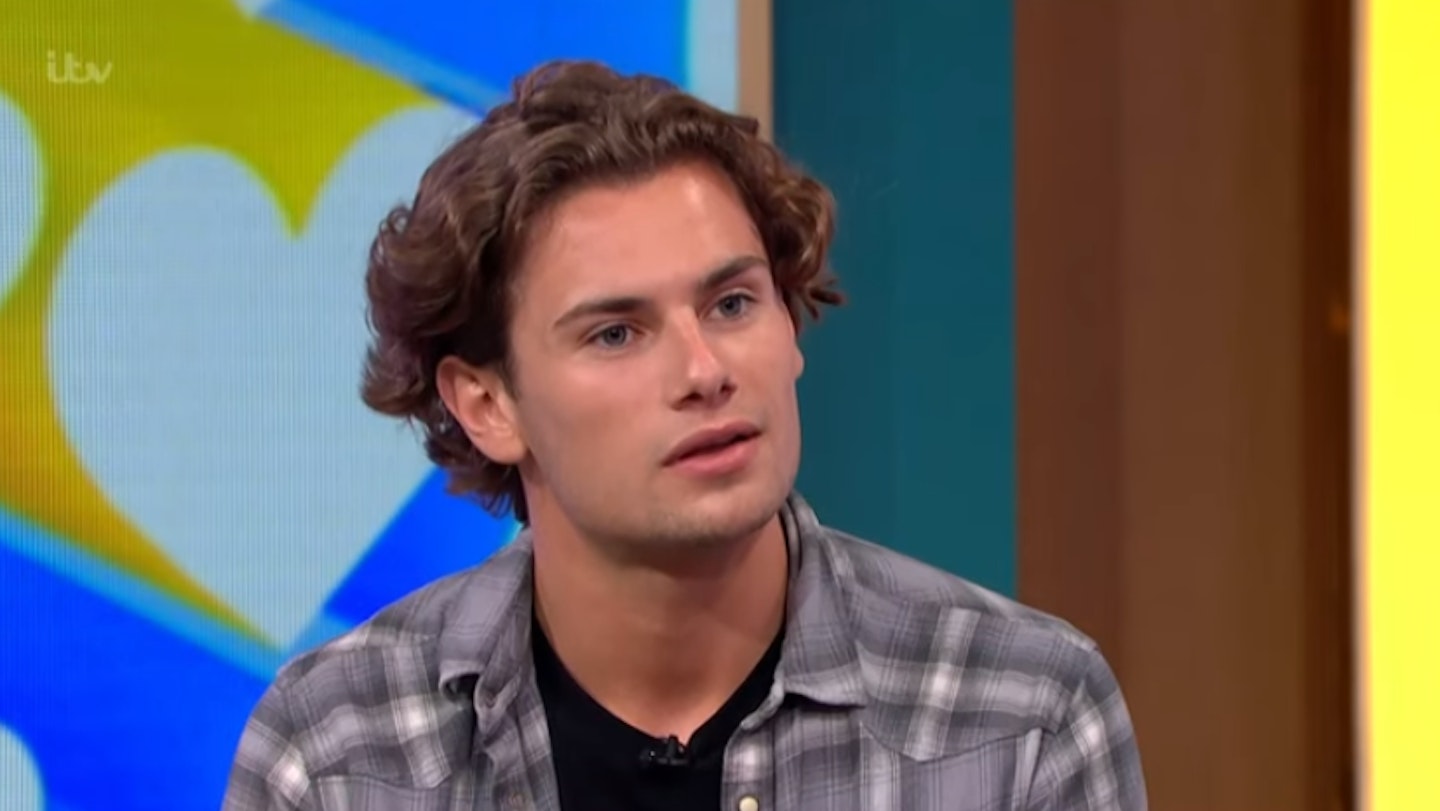 Speaking about his mum Rachel, Joe said, "She was diagnosed with breast cancer six months ago and she's had two surgeries since and she was having radiotherapy."
During his time in the villa, a number paparazzi camped outside of his family home, with Joe telling Holly and Phillip, "She was going out and coming back from radiotherapy and there was at least 10 paparazzi standing outside the door shouting stuff.
"It wasn't easy to hear and obviously I wasn't there, so I'm really gutted [about it]."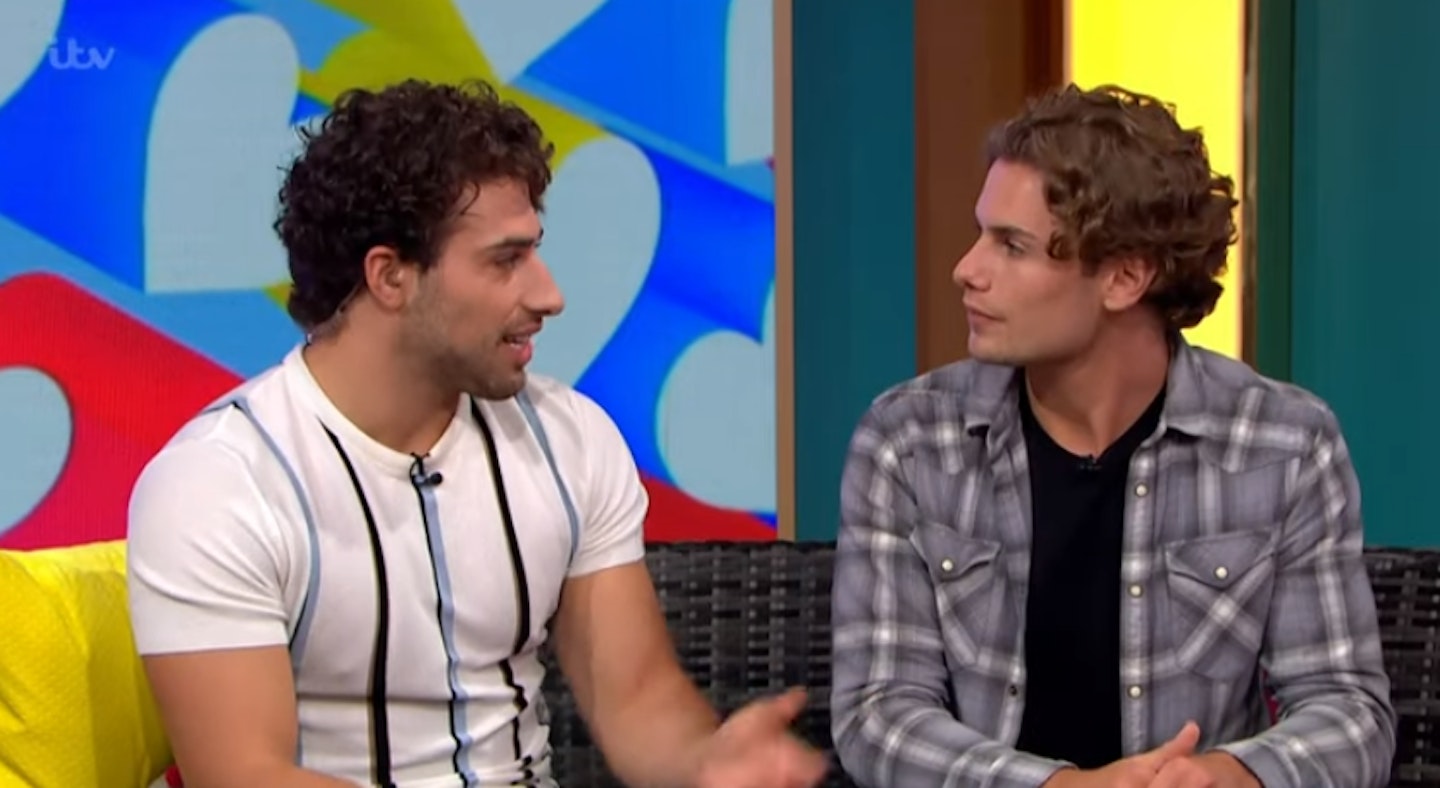 Meanwhile, despite telling Lucie to stay on the show when he was dumped, the pair could be reunited, depending on the results of tonight's recoupling. It was revealed earlier today that one girl will be dumped from the villa, with the boys having the power to chose which girl they would each like to couple up with.
Of course, the likes of Curtis Pritchard, Tommy Fury, and Michael Griffiths have seemingly easy decisions to make, but that can't be said for Danny Williams and single boy Anton Danyluk.
Check out all of the Love Island spoilers for Monday night's episode:
Love Island spoilers - monday 24th june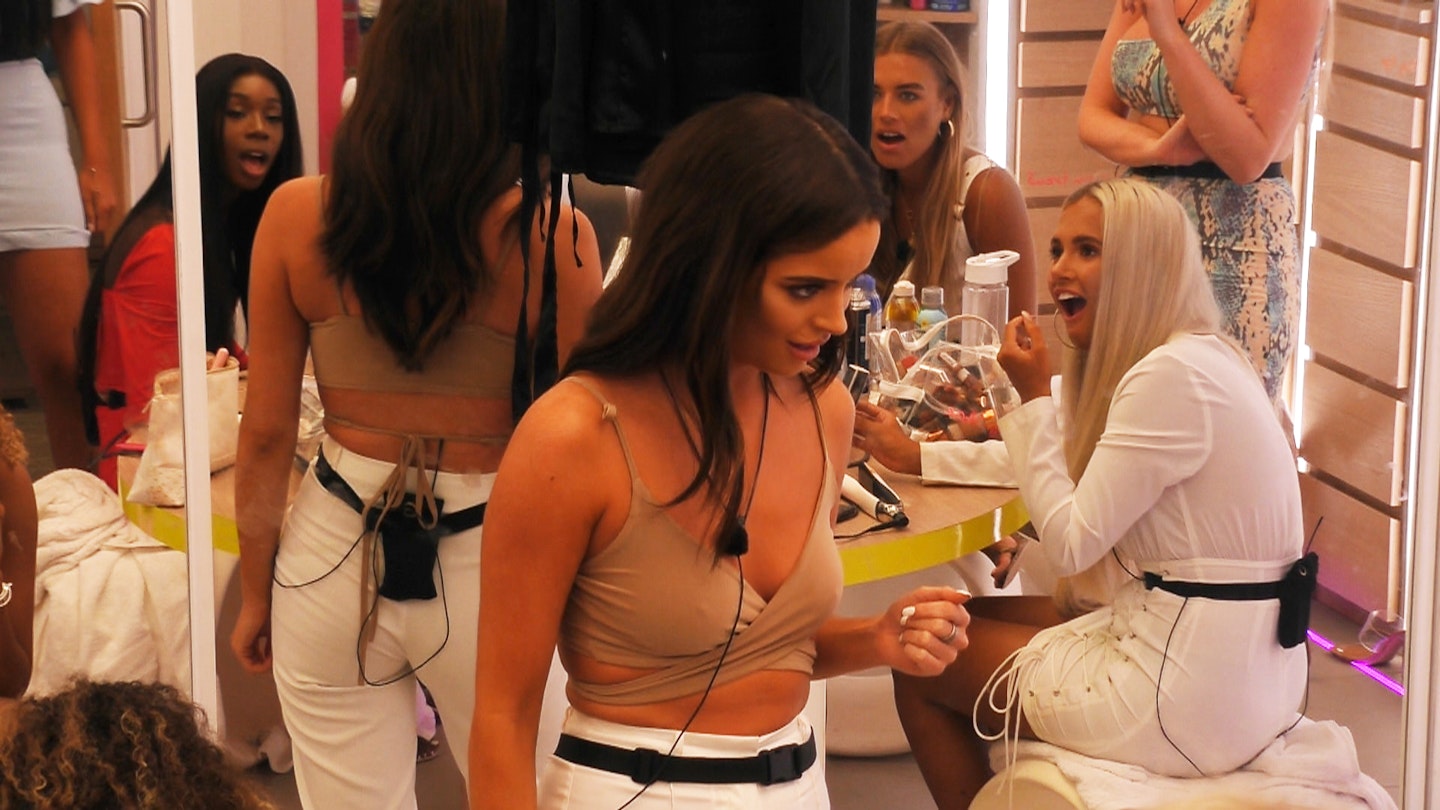 1 of 12
CREDIT: u00a9 ITV Pictures
MAURA TELLS THE GIRLS SHE'S NOT TAKING TOM INTO THE HIDEAWAY
After overhearing Tom's comment to the boys on last night's show, Maura is fuming and tells the girls she's not taking him into The Hideaway. Maura says, "I'm not bringing him to the Hideaway."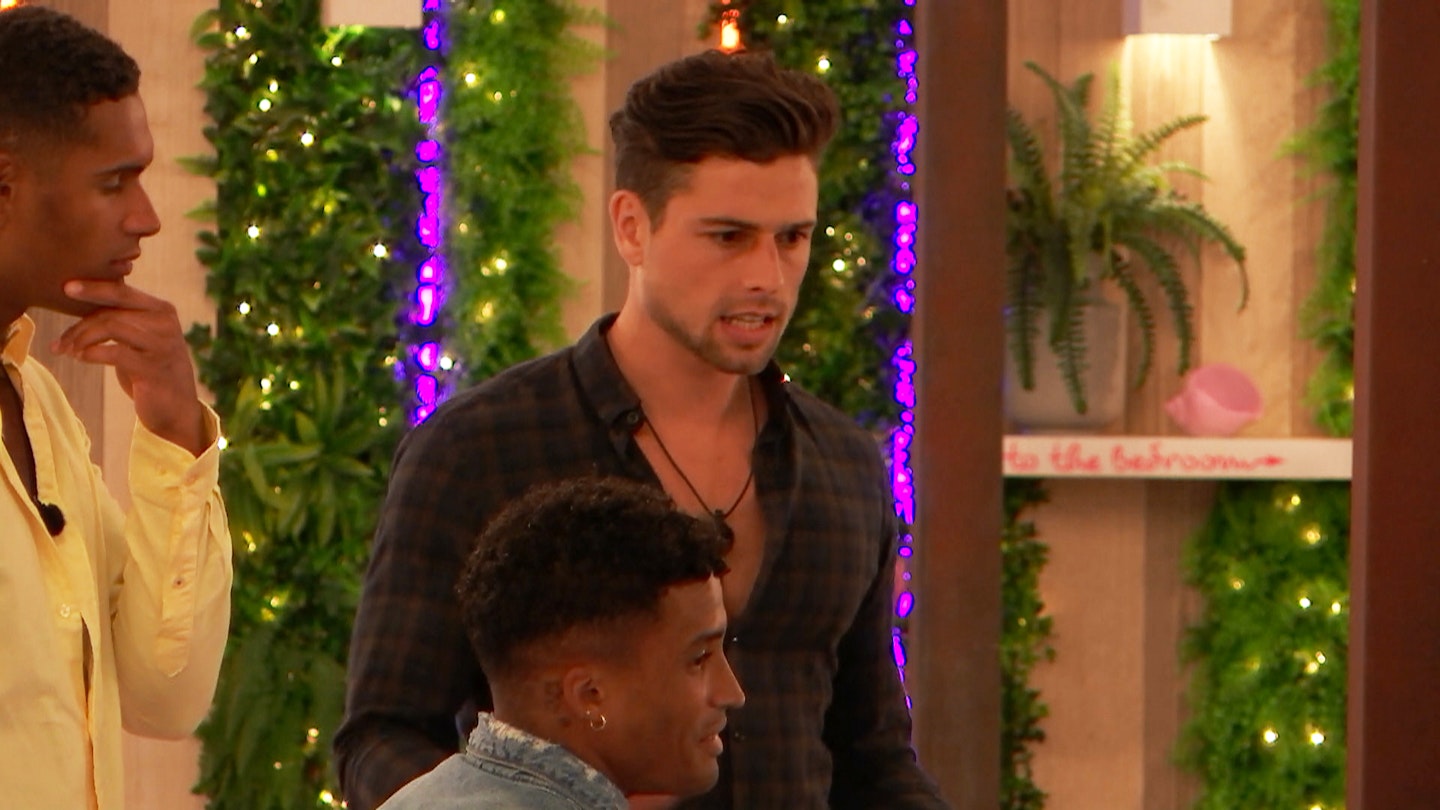 2 of 12
CREDIT: u00a9 ITV Pictures
THE BOYS ENCOURAGE TOM TO RESOLVE THINGS WITH MAURA
Tom is left stunned by Maura's reaction to his comments and the boys encourage him to go and speak with her.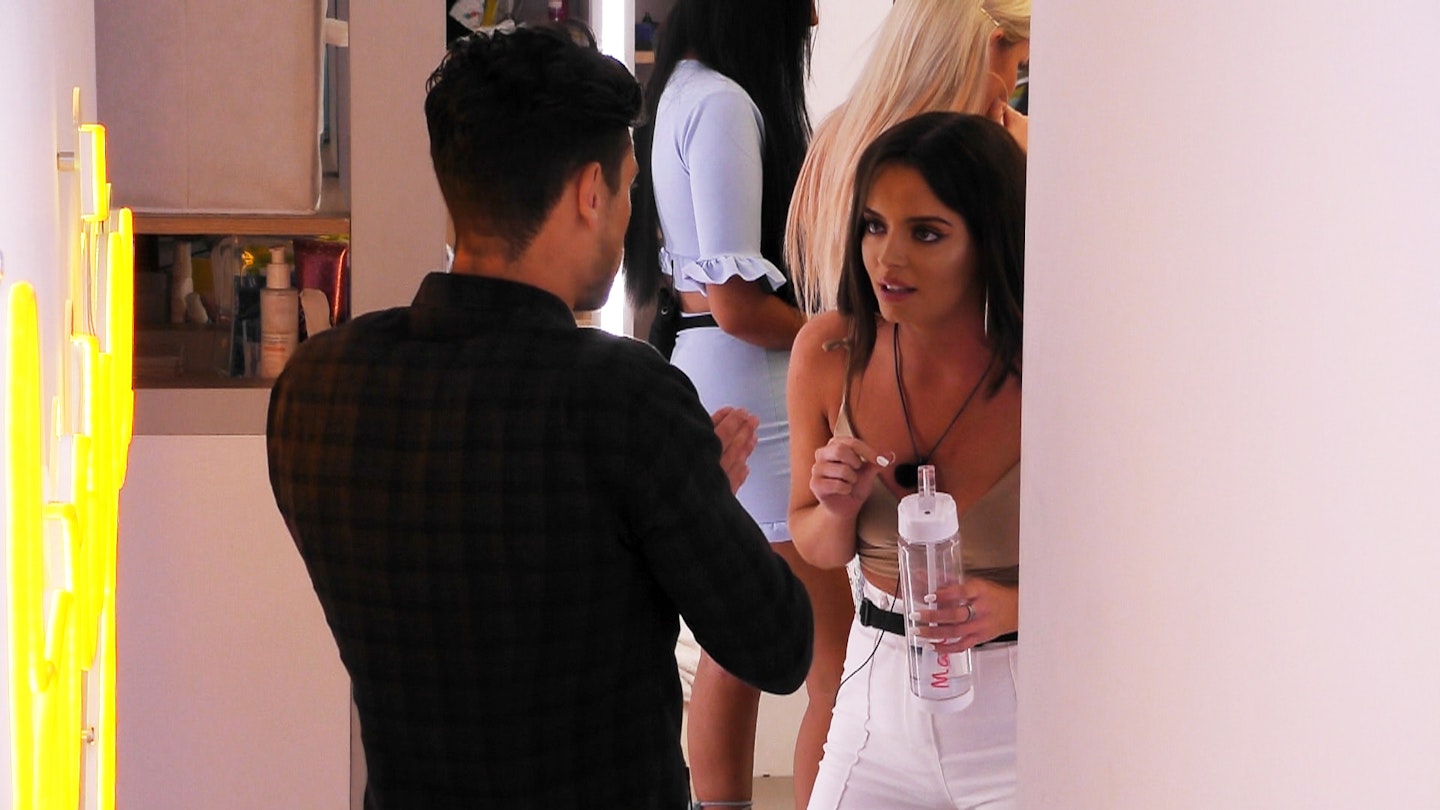 3 of 12
CREDIT: u00a9 ITV Pictures
TOM ASKS MAURA FOR A PRIVATE CHAT
Following his comment, Tom tries to make it up to Maura, asking her for a private chat. Tom says, "I feel like that was a miscommunication."Maura says, "What do you mean miscommunication? You said what you said!"Tom is left speechless. Maura says, "Are you saying you didn't say that?"Tom says, "I repeated what they asked me."Maura says, "You said it Tom!"Tom replied, "They asked me a question."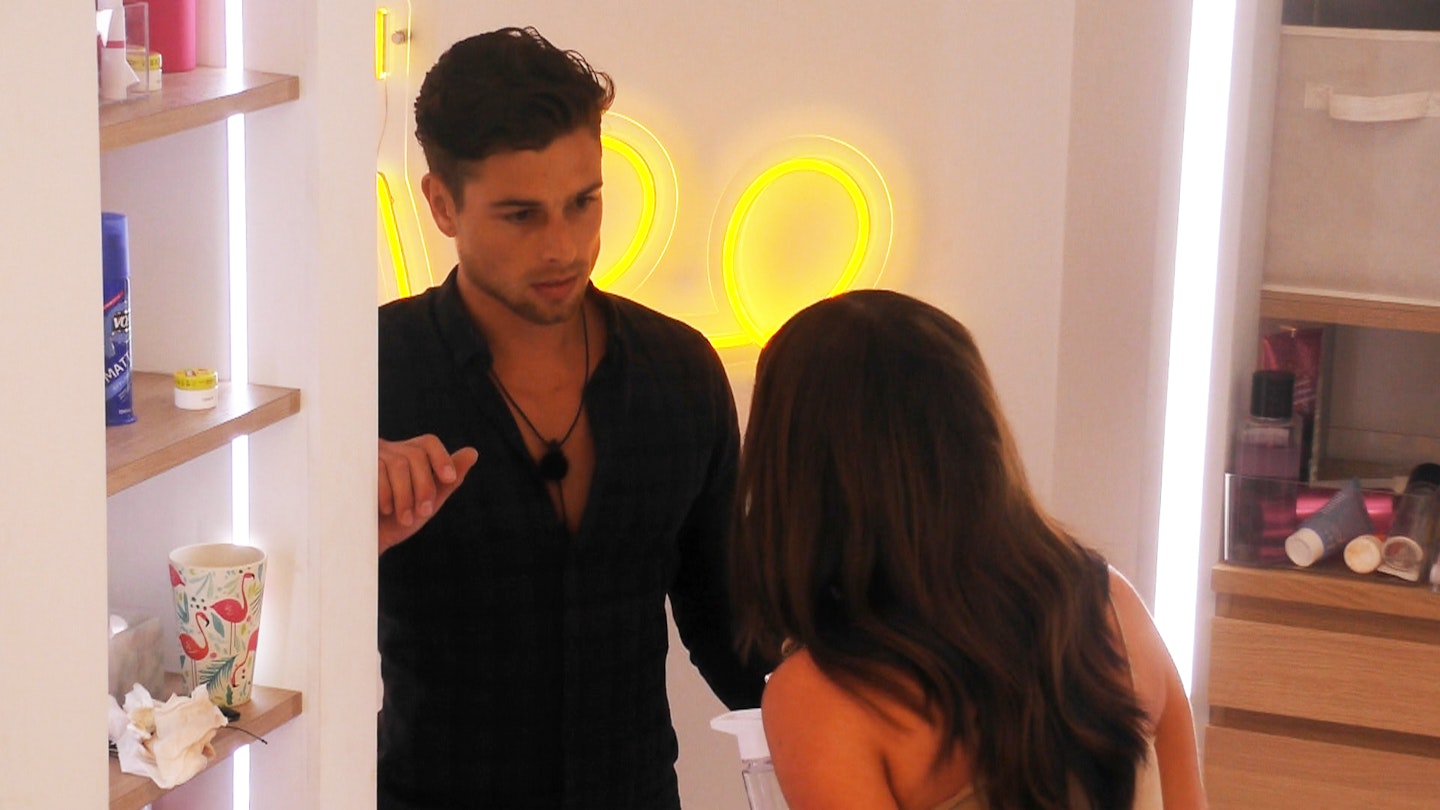 4 of 12
CREDIT: u00a9 ITV Pictures
MAURA IS NOT HAPPY WITH TOM
Clearly not happy with him, Maura tells Tom, "Maybe you should have been a gentleman. You shouldn't have said that about me."Tom responds, "I didn't say it."Maura then hits back saying, "You did! Don't lie to my face. I don't want to speak to you."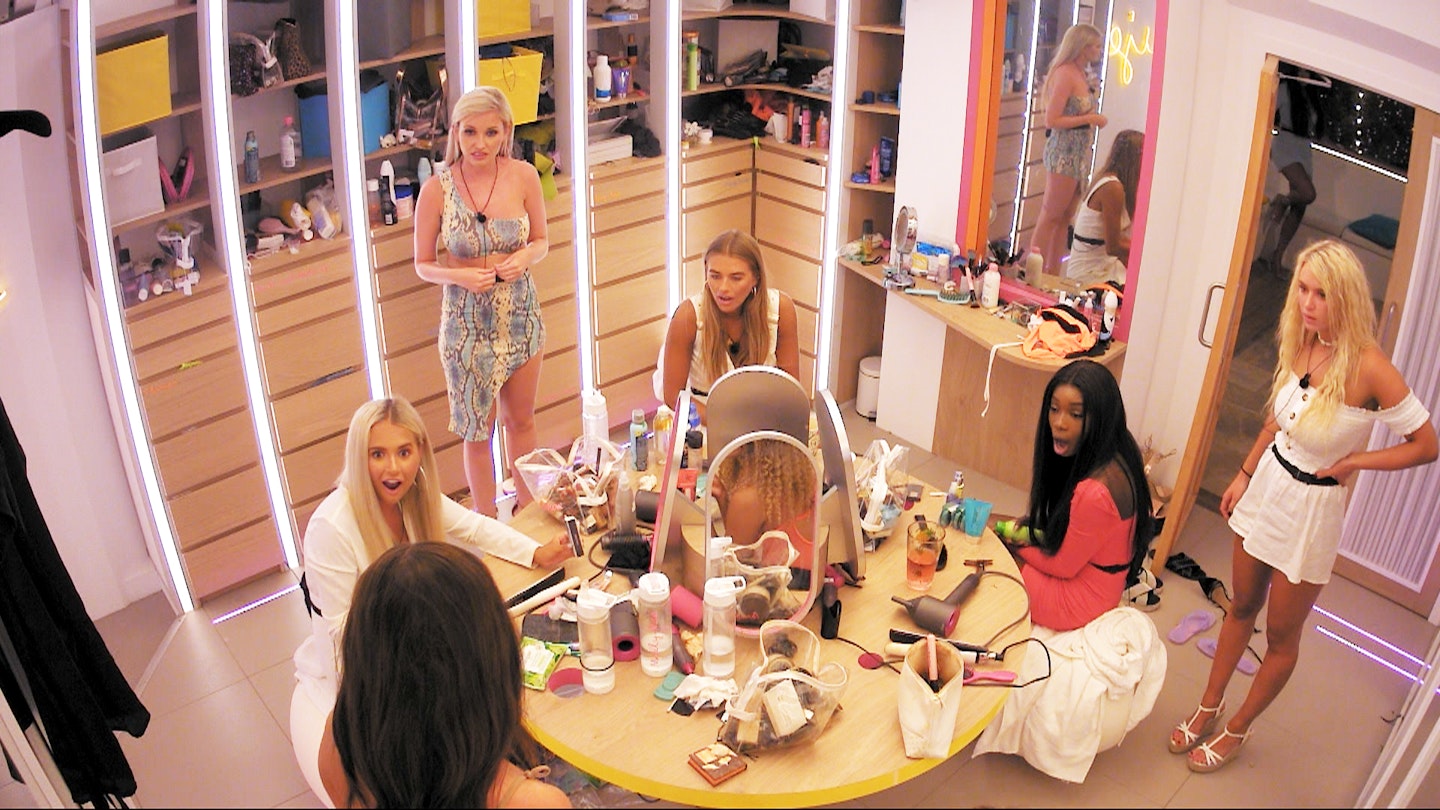 5 of 12
CREDIT: u00a9 ITV Pictures
MAURA VENTS TO THE GIRLS
Following her heated chat with Tom, Maura says to the girls, "I'm not going to let anyone talk about me like a piece of garbage. He's trying to be a lad out there in front of all the boys. I don't want a lad, I want a gentleman. Someone who is going to talk about me with a bit of respect."Molly-Mae says, "He's going to be absolutely kicking himself."Arabella adds, "One comment has just blown that."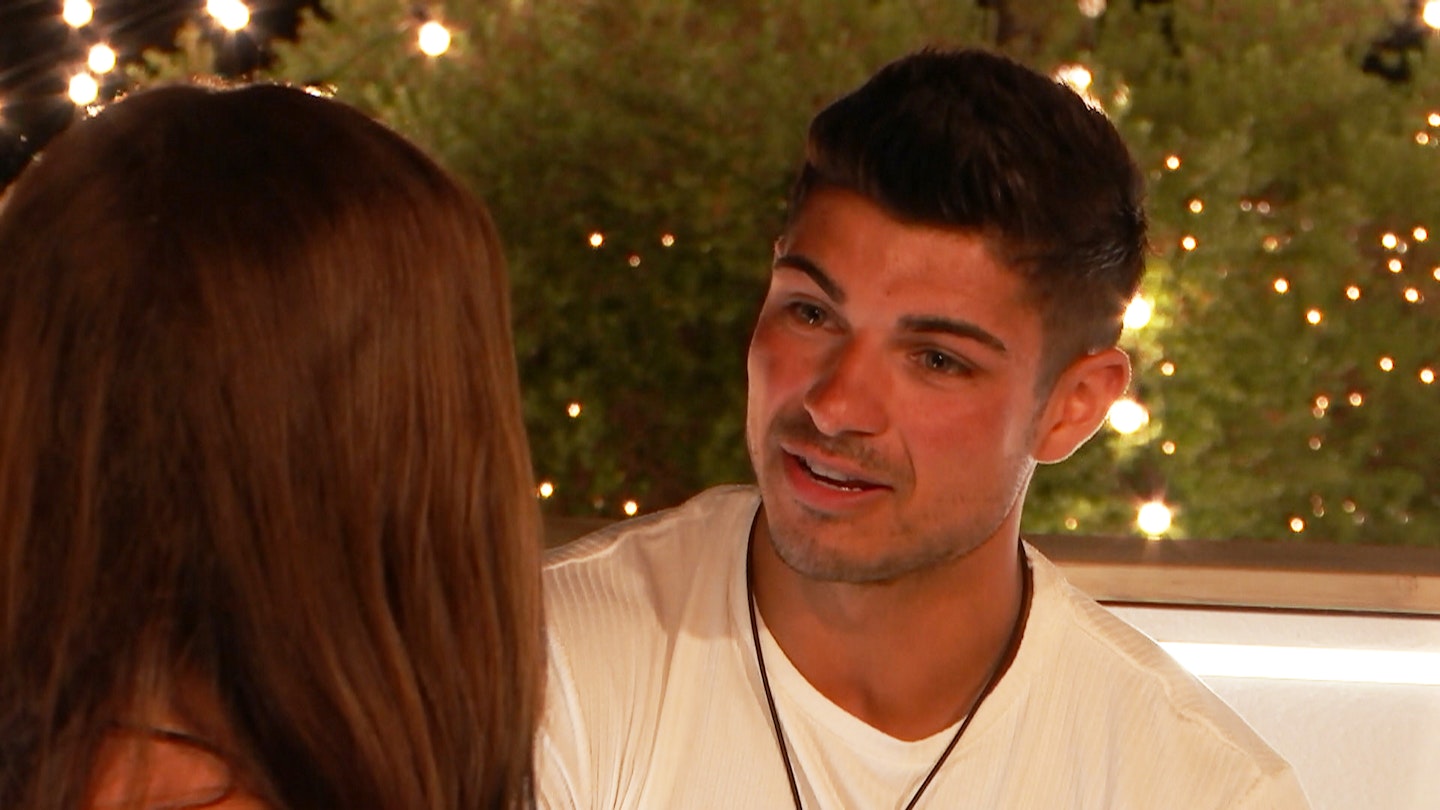 6 of 12
CREDIT: u00a9 ITV Pictures
ANTON ATTEMPTS TO CALM THINGS DOWN
When Tom tells the boys how things went with Maura, Anton decides to try and improve the situation. Anton and Maura head to the terrace. Anton says, "I think you've got the wrong end of that chat."Maura replies, "No, I didn't. He's trying to be a lad. A real man wouldn't speak about a woman, the way he spoke about me down there."Anton says, "He just repeated what we said."Maura says, "Yes but he shouldn't have."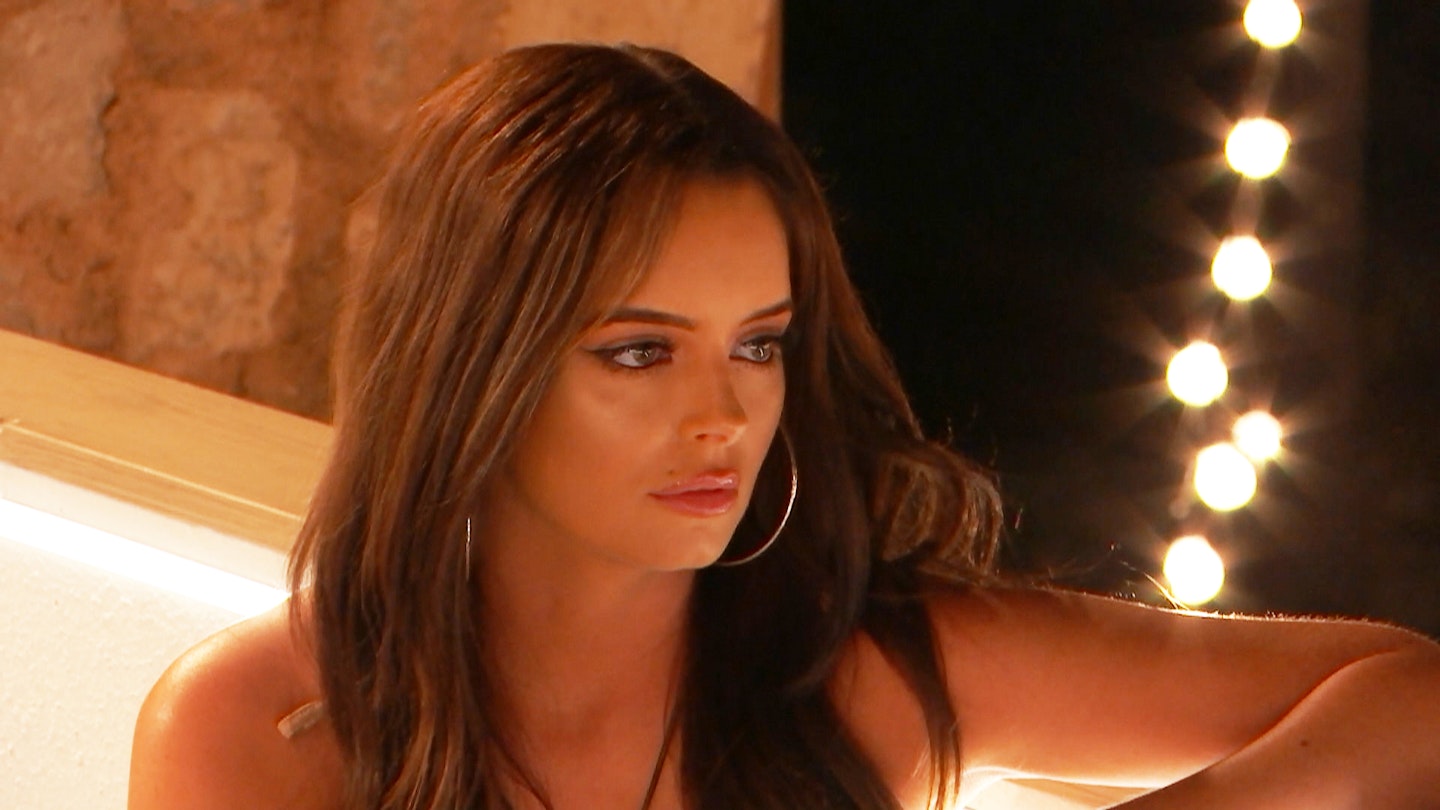 7 of 12
CREDIT: u00a9 ITV Pictures
MAURA OPENS UP TO ANTON
Anton confines to try and diffuse the situation, he says, "I think he was just trying to play up to the boys a bit. I know that might be unattractive to you but he didn't mean it in a malicious way."Maura replies, "I just think that is completely wrong. I'm so glad I came down because he is the last person I want to spend the night with. That's the truth."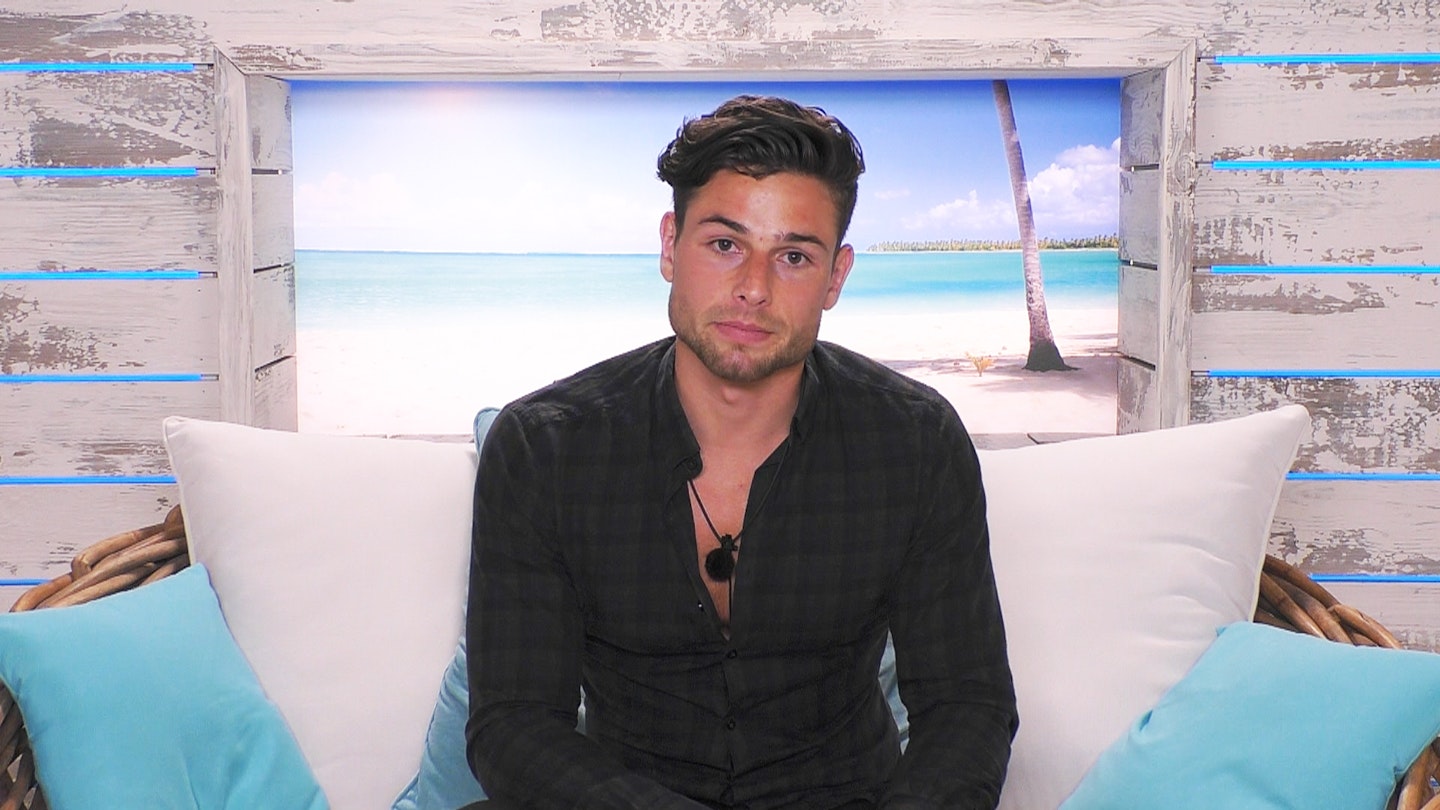 8 of 12
CREDIT: u00a9 ITV Pictures
TOM TRIES TO APOLOGISE TO MAURA
Despite telling him to go away, Tom heads back upstairs says to Maura, "Can I just say sorry?"Maura says, "I really don't want to speak to you."Tom replies, "But can I just say sorry?"Maura adds, "Not really, no."Tom says, "I want to try and straighten it out."Maura says, "I don't want to speak to you."
9 of 12
CREDIT: u00a9 ITV Pictures
MAURA RECEIVES A TEXT
The following morning, Maura receives a text reading, 'Islanders. Tonight, there will be a recoupling. The boys will choose, and the girl not picked to be in a couple will be dumped from the Island. #ByeFelicia #GirlCrushed'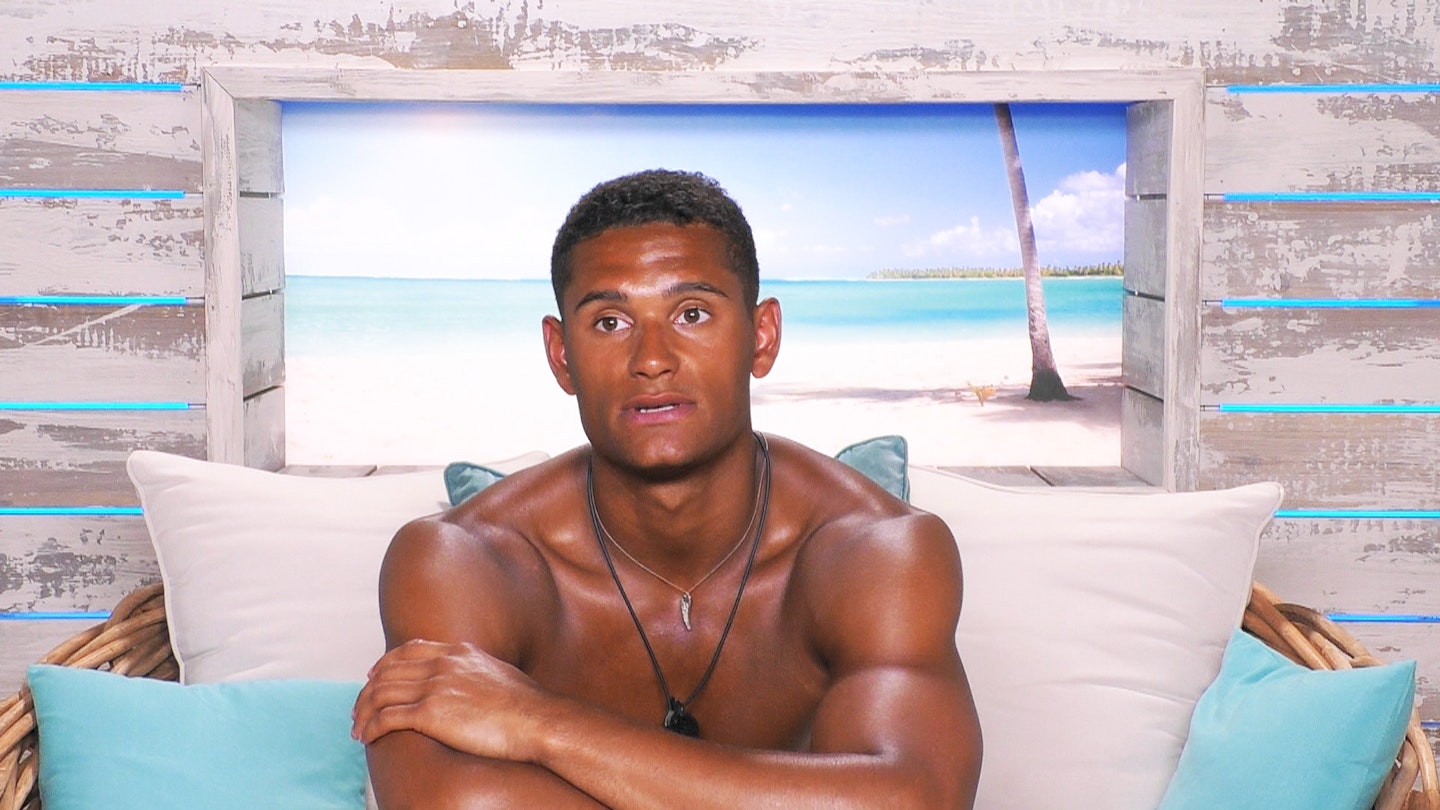 10 of 12
CREDIT: u00a9 ITV Pictures
DANNY IS TORN BETWEEN YEWANDE AND ARABELLA
After realising he's going to have to chose one girl, Danny says in the Beach Hut, "I've got to make a decision and I'm confused. I'm not fully sure what I need to do. Someone has to leave tonight. At the very least I have to disappoint one girl because they both want me to couple up with them."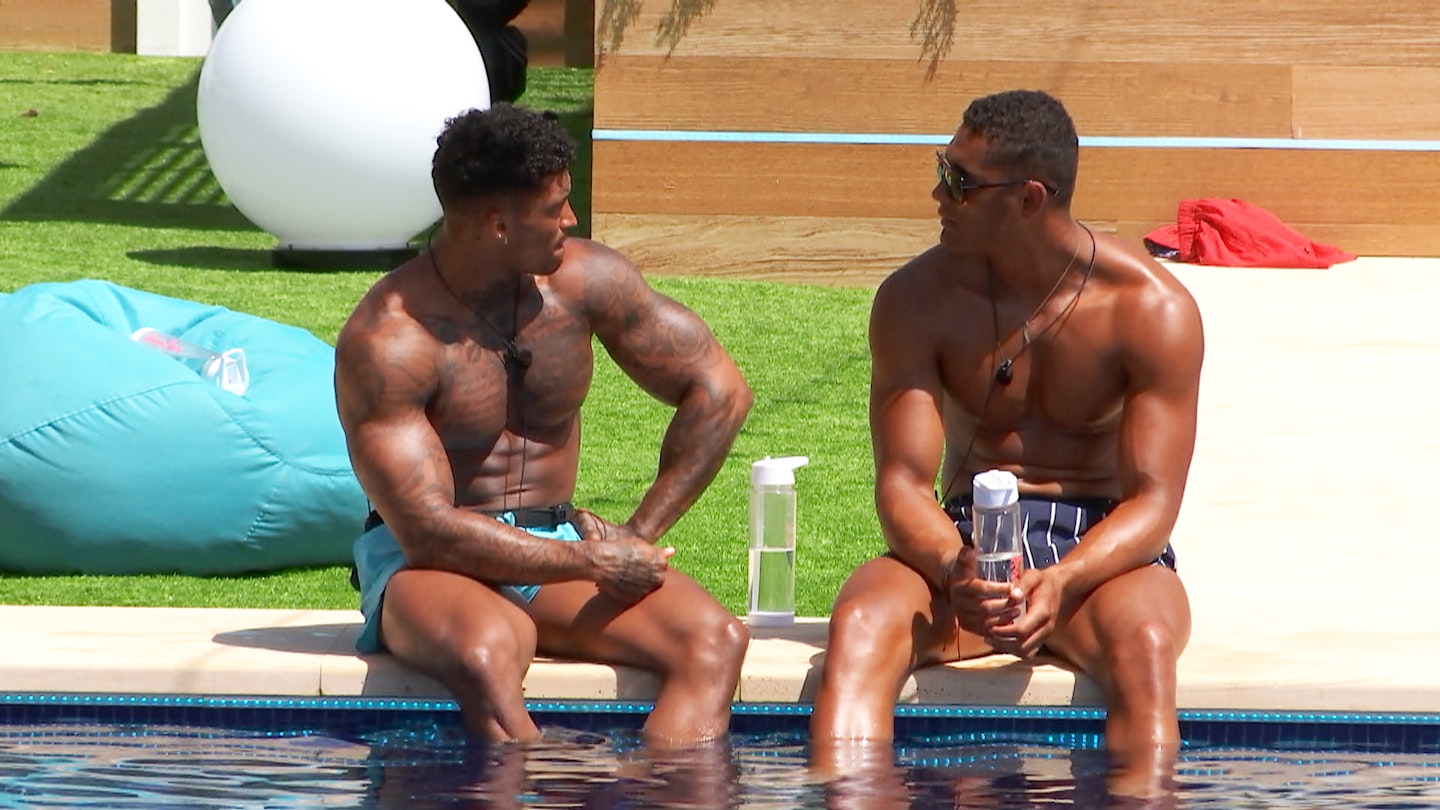 11 of 12
CREDIT: u00a9 ITV Pictures
DANNY ASKS MICHAEL FOR SOME ADVICE
Chatting to Michael about the decision he's going to make, Danny says, "If I pick Yewande and it goes back to how it is then I've only got myself to blame. I could be missing out something quite special with Arabella."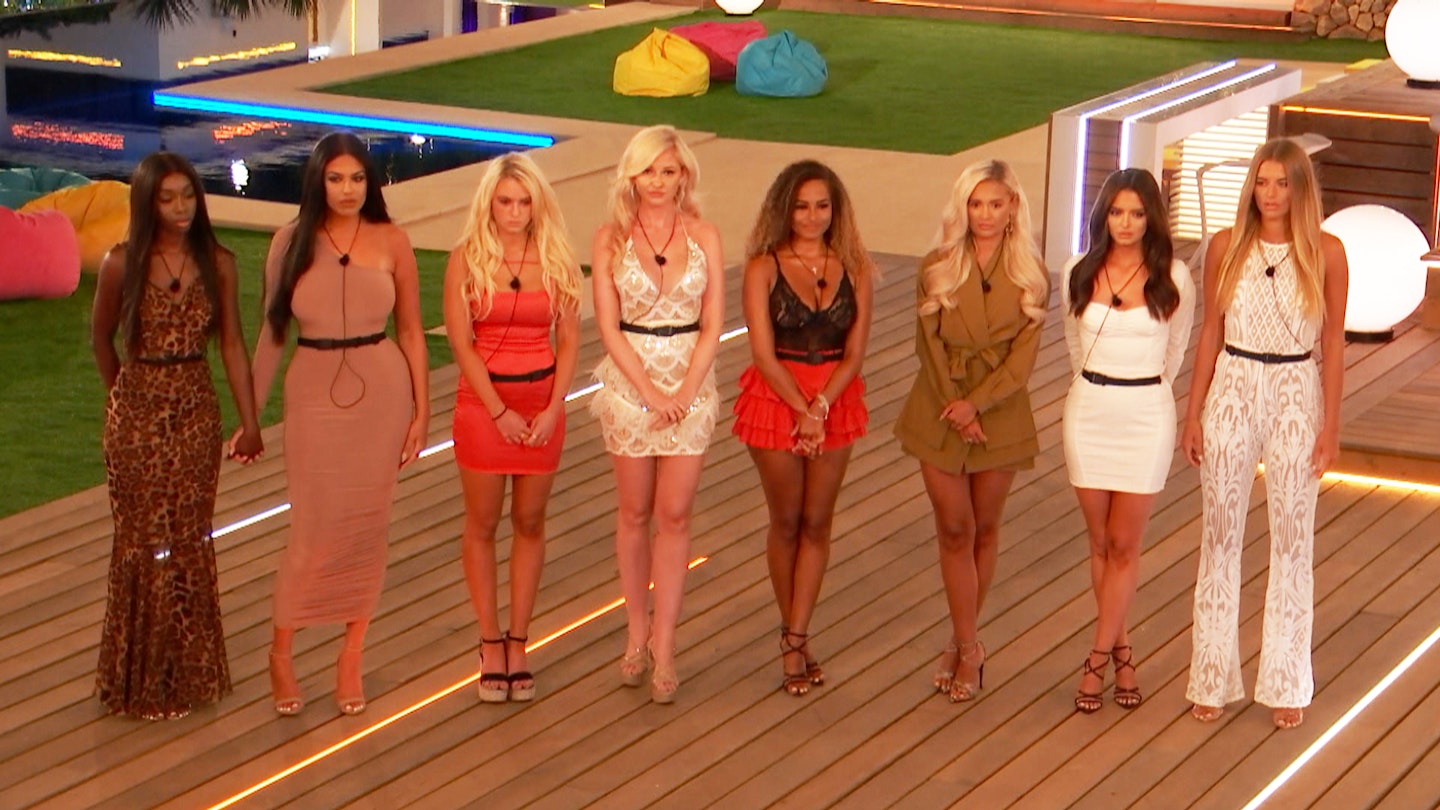 12 of 12
CREDIT: u00a9 ITV Pictures
ONE GIRL IS DUMPED FROM THE VILLA
Each boy decides which girl they wish to couple up with, whoever is not chosen will be sent packing from the villa. Who will it be?
Find out everything you need to know about Love Island 2019 right here.
NOW WATCH: "Anna and I need closure" - Sherif tells the real Love Island story
If you're a sucker for the Spice Girls and love a bit of One Direction, you need heat Radio in your life. We're online at heatradio.com. You can still get us on the free app on your Android, iPhone or tablet. Tune in on Freeview channel 716 on the telly or get us on your smart speaker by asking it to "play heat radio."