Last week, we brought you the news that Love Island 2019 winner Amber Gill has had a big ol' falling out with 2018 islander and former 'best friend' Ellie Brown - with Anna Vakili citing the reason as their mutual ex Michael Griffiths.
Anna hinted that said feud was over Michael and Ellie dating, following their stint on Celebrity Ex on the Beach. But what's the truth behind all this talk? Are they really still together?
We caught up with Michael to get his side of the story.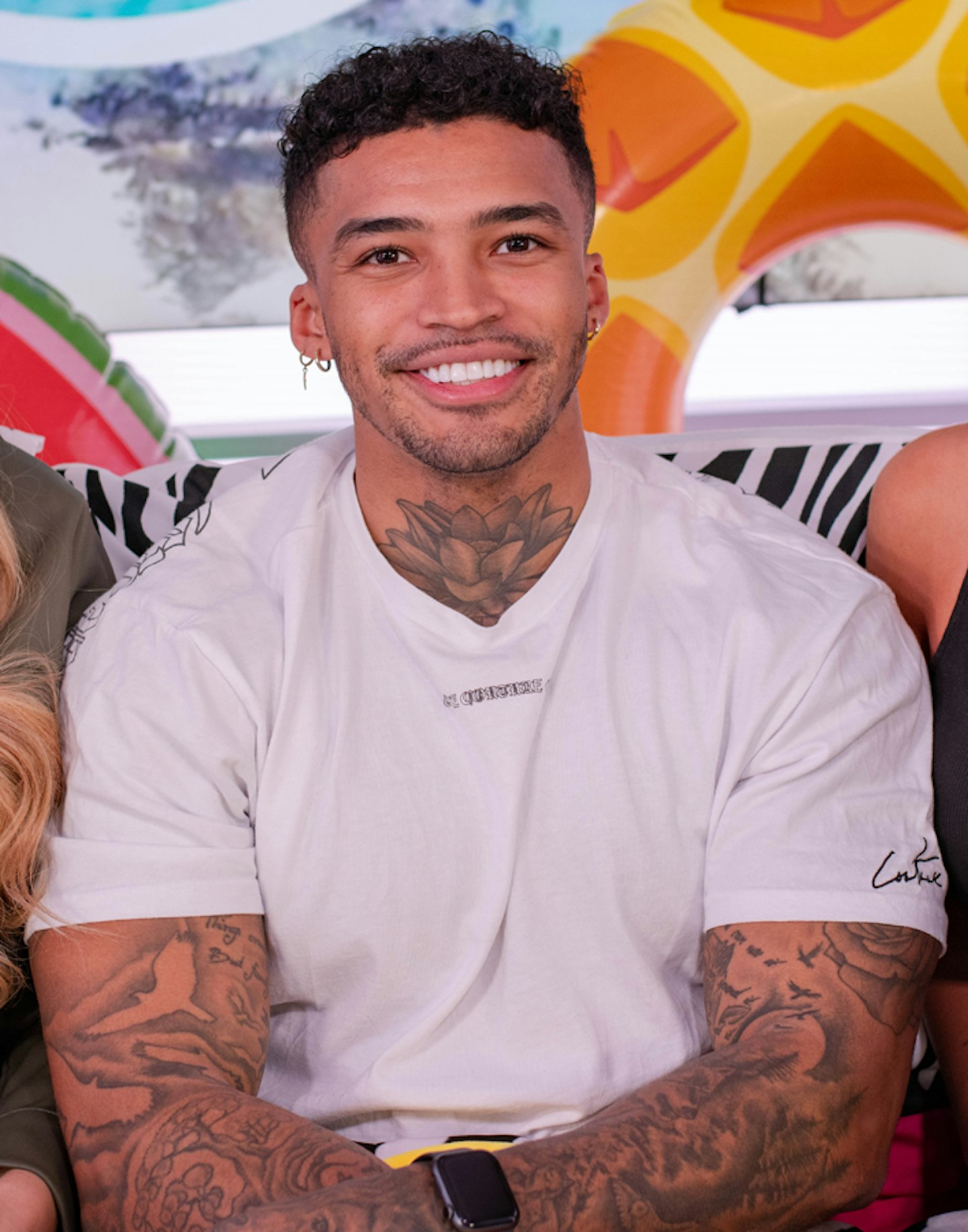 Setting the record straight in heat's Under the Duvet with VOXI, Michael insisted: "My words have been twisted. I've got a lot of time for Ellie. I hold her in high value; she's a lovely girl.
"How close me and Ellie are is ridiculous; the friendship we've got. That's the kind of relationship me and her have. I don't have that with any other girl."
"I can tell Ellie anything and she won't judge me. She helped me open up again and show the emotional side to me; because I didn't ever do that.
So they're not, like, a thing?
"It is what it is," Michael joked. CLASSIC.
WATCH heat's Under the Duvet with VOXI below:
Michael was also quick to deny he's caused a feud between former 'best friends' Ellie and Amber Gill, claiming: "I've not caused a rift at all.
"What happened between Ellie and Amber is between them; it's not my place to say. Obviously what's happened between me and Amber, we've squashed that and we don't talk about it. There's no point talking about it, I'm not going to recycle old news, I don't need to."
It might not be his place to say what went down, but we'll get the goss eventually. Leave it with us.
This all comes after Ellie shared a defiant 'don't care' post on Instagram in the wake of their spat, captioning her photo in a tartan two-piece: "Don't worry about the people who don't like you, enjoy the ones who love you 🥰"
heat's Under the Duvet with VOXI drops on our YouTube, IGTV and Facebook every Thursday with all the Love Island latest.
VOXI gives you 8GB of data on top of your endless social media scrolling for £10 per month. Get involved in the Love Island fun - you'd be a melt to miss it. Terms and conditions apply.