Summer Botwe certainly made her mark during her time on Love Island 2022 and it seems she's still got us talking about her.
The Casa Amor bombshell is known for her brown hair but before the year ends it appears that she wants a change and has opted to add some blonde highlights to her hair.
The Islander has shared snaps of her new 'do on Instagram and fans have gone wild with one person commenting, "This hair colour on you>".
Someone else said, "The blonde on you>>>".
She looks GORG and she's giving us some inspo for our 2023 vision board, tbh.
Who is Summer Botwe dating?
The 2022 Casa Amor bombshell was iconically brought into the main villa by finalist Dami Hope only to be left for gal pal Indiyah Polack in the blink of an eye.
Then, after the briefest of brief dalliances with fellow bombshell Josh Samuel Le Grove, Summer was eventually dumped from the Island as a single Pringle on day 44. BOO.
While Summer and Josh seemed to flirt on the 'gram, nothing came of it and they're both seemingly single.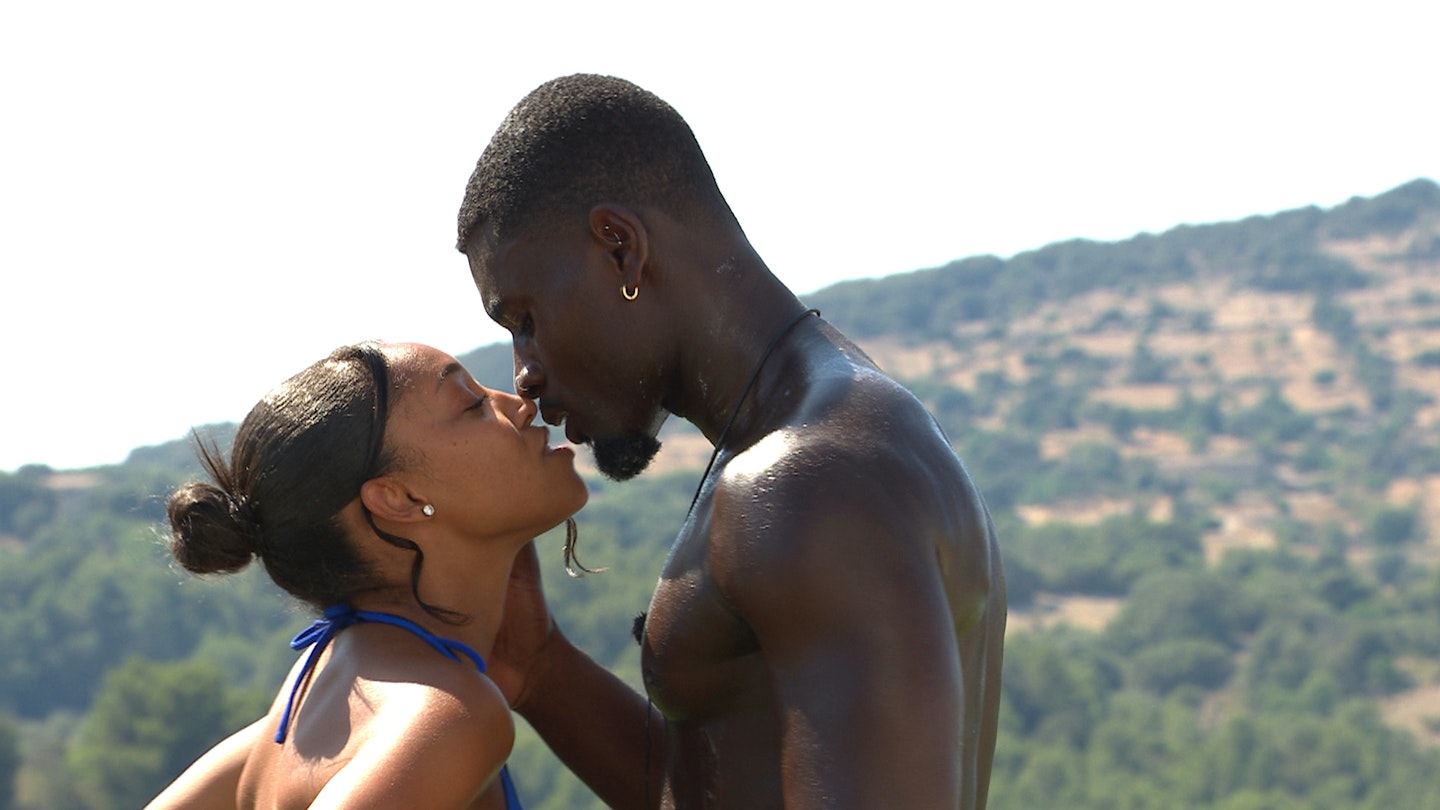 In December, Summer took to her Instagram Story to update fans on her dating life, and, being Christmas time, we were fully geared up for a magical festive love story and a reveal of her significant other. Instead, what we got was a little more Love Actually (like, all the tragic parts).
Summer shared a snap of what looks like the inside of a Vapiano and captioned it, "Date and shopping day for one." We know this post is meant to be somewhat self-deprecating, but to us introverts, that actually sounds like festive bliss.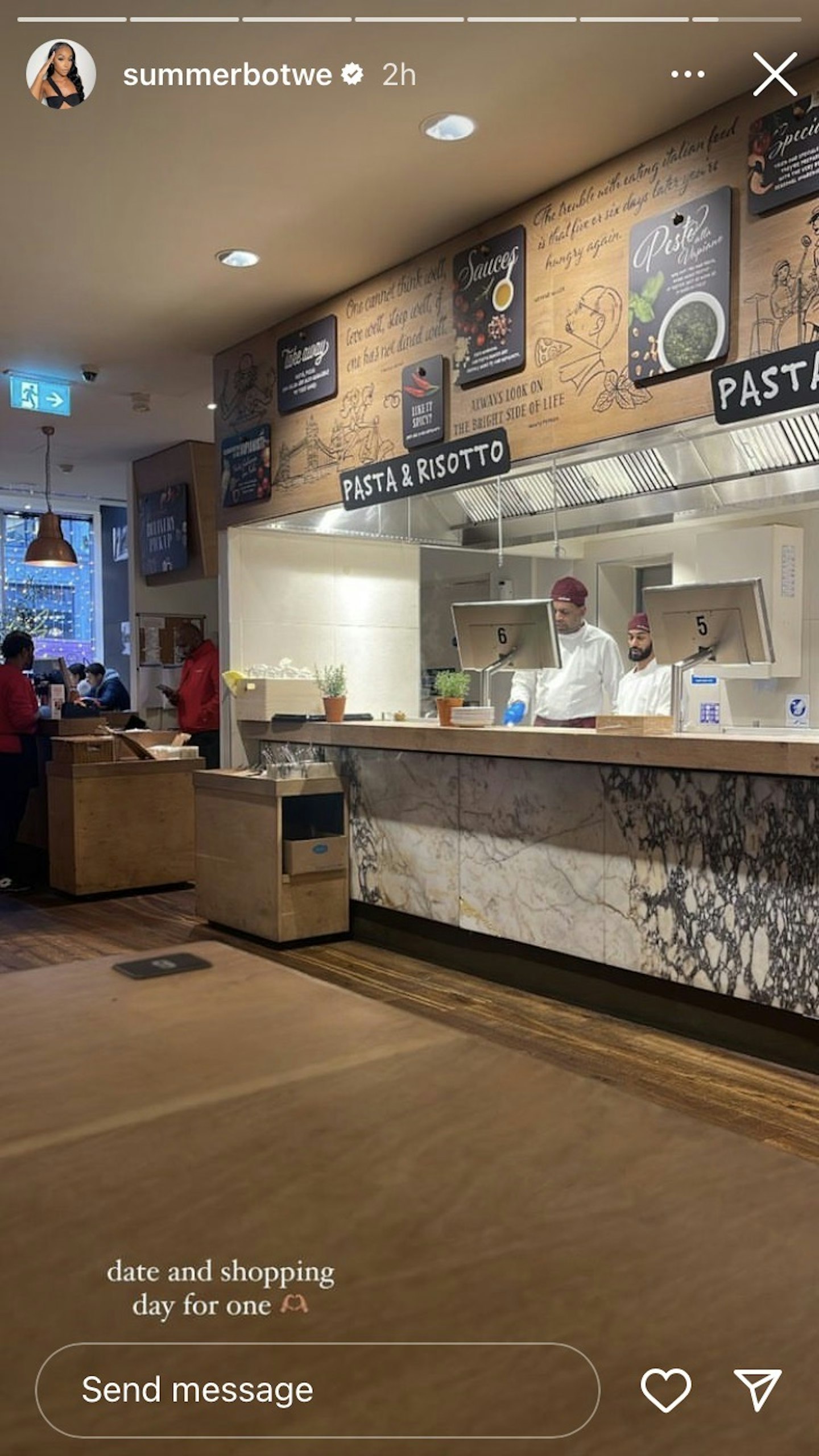 Is Summer Botwe friends with Indiyah Polack and Dami Hope?
Summer was recently invited to Pretty Little Thing's Christmas party in Dublin, alongside several Love Island 2022 stars, including Indiyah and Dami. If your eyes widened at reading that last name, they were right to do so.
In various interviews, all three Islanders have made it clear that while Indiyah and Summer have remained good friends since Love Island, Summer and Dami want nothing to with each other, so imagine our excitement when we learned they would be travelling to PLT's Christmas party together. The AWKS.
While neither party has spoken outright about seeing one another again – or flying to and from Dublin together – we have a feeling the reunion has given Summer some food for thought.
She has recently taken to Twitter to share her views on how she expects to be treated in a relationship and what she's looking for from that special someone.
The tweet that caught our eye was a retweet that read, "Too pretty to be treated like shit." To be fair, she really is.

In a separate tweet Summer wrote, "I can't wait for my forever person."
Now, will someone decent please trot on over and snap up this absolute queen up ASAP? We don't like our Islanders this broody.
How old is Summer?
Summer is 22 years old.
What does Summer do for a living?
She is the co-owner of an events decor business, a reality star, and an influencer.
What happened with Summer Botwe and Coco Lodge in the villa?
It's more what happened outside of the villa... In August 2022, there was major beef sizzling between Love Island 2022 bombshells Coco and Summer and that they both gave each other a MAJOR grilling on ITV2's Love Island reunion show. Summer and Coco became close pals in the Love Island 2022 villa and were even pictured together at a final viewing party, however fans were left convinced they were feuding over comments Coco made about Josh Samuel Le Grove, who Summer had a thing for in the villa.
That's all water under the bridge now; in that the girls don't follow each other on socials or talk/acknowledge each other whatsoever. As far as we can tell, they do their best to avoid each other at events, despite having mutual friends like Chyna.
Who did Summer have her eye on before going into the villa?
Going into the villa she had her eyes on the prize – Dami.
"Dami is someone that I definitely feel like I have my eye on and definitely want to pursue the most out of all the boys. His dress sense is really good, he's funny, he's just like an all- rounder completely. Everyone loves him and he's like their go-to and I love that about a person. His vibes are immaculate and I'm drawn to that. Jay is quite good looking, too. I will talk to other people, too."
Does Summer have a claim to fame?
"My dad is a garage MC and DJ-MC CKP. And I was an extra in EastEnders once when I was younger - I was in a scene with my dad and Stacey, played by Lacey Turner."
Who is Summer still friends with from Love Island 2022?
She's definitely still close to Indiyah and Chyna. From the looks of her Instagram comments, she's still pretty close with Danica Taylor and Cheyanne Kerr, too.
WATCH 'GO WITH YOUR GUT!!! ' Dami and Indiyah play Mr & Mrs 💍