Married At First Sight Australia is definitely one of the most dramatic reality shows out there and there's no signs of the series ten drama slowly down, even months after the show finished airing.
The latest MAFS Australia series ten star to get caught up in it all is Ollie Skelton, who has hit out at his co-stars for the way they treated his partner Tahnee Cook.
The voiceover artist turned reality star now hosts the TOSSER podcast after finding fame and, in a recent episode, he claimed some of MAFS cast "ostracised" Tahnee – who he's still dating outside the show – as he gave his opinion on some recent drama surrounding the brides.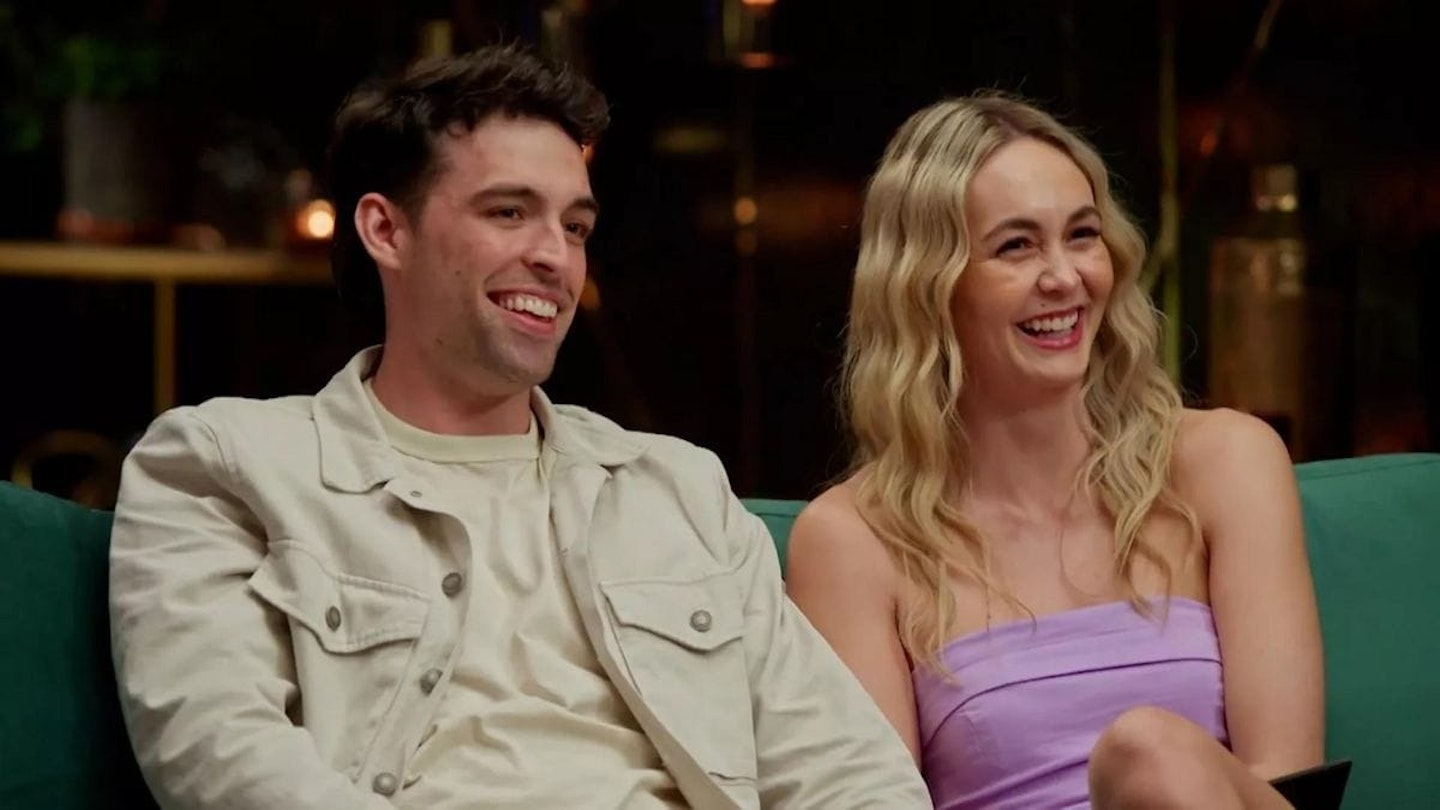 "There's nothing overt in the isolation of someone," he said, adding that the "worst" type of isolation was when you "don't know where you stand with a person".
Ollie told his listeners that there was so much beef amongst the MAFS Australia series ten cast that it was hard to remember "who was off who".
He also weighed on Melinda Willis' drama with some of the other brides and added, "One thing I hate the most is when someone's nothing but nice to your face, but [not behind your back].
"Being inauthentic and two-faced and playing both sides sh*ts me the most. It's all well and good if you don't like someone to [tell them], 'I don't like you'. But to make it seem like everything is okay [but it isn't], it sh*ts me."
Although he didn't reveal exactly which cast members he was talking about, Ollie said, "If you think I'm talking about you, I'm talking about you."
It is possible that Ollie could be referring to Evelyn Ellis and it's been reported that she's fallen out with Melinda and she and Tahnee have unfollowed each other.
Although they were close on the show, it appears Evelyn and Tahnee's friendship fizzled out when filming finished.
An insider told Yahoo Lifestyle, "Tahnee is a lot quieter and reserved compared to Evelyn's other friends.
"They're just very different people and aren't friends."
WATCH: 'Kady Unfollowed Me!' Mitch & Ella B Play Who's Most Likely To: Love Island Edition