Love Islandscamp Billy Brownmay have been dumped alongside Summer Botwe during a trip to the Vibes club (didn't bring many good vibes, did it?), but he's still causing trouble back in Blighty.
Viewers will know that Billy had a good old flirt with Gemma Owen multiple times during his time in the villa, much to the distaste of her partner Luca Bish. The pair were one of the main casualties of Movie Night, as Luca was made to watch Billy 'try it on' with Gemma in the classic 'Good Bill Hunting'.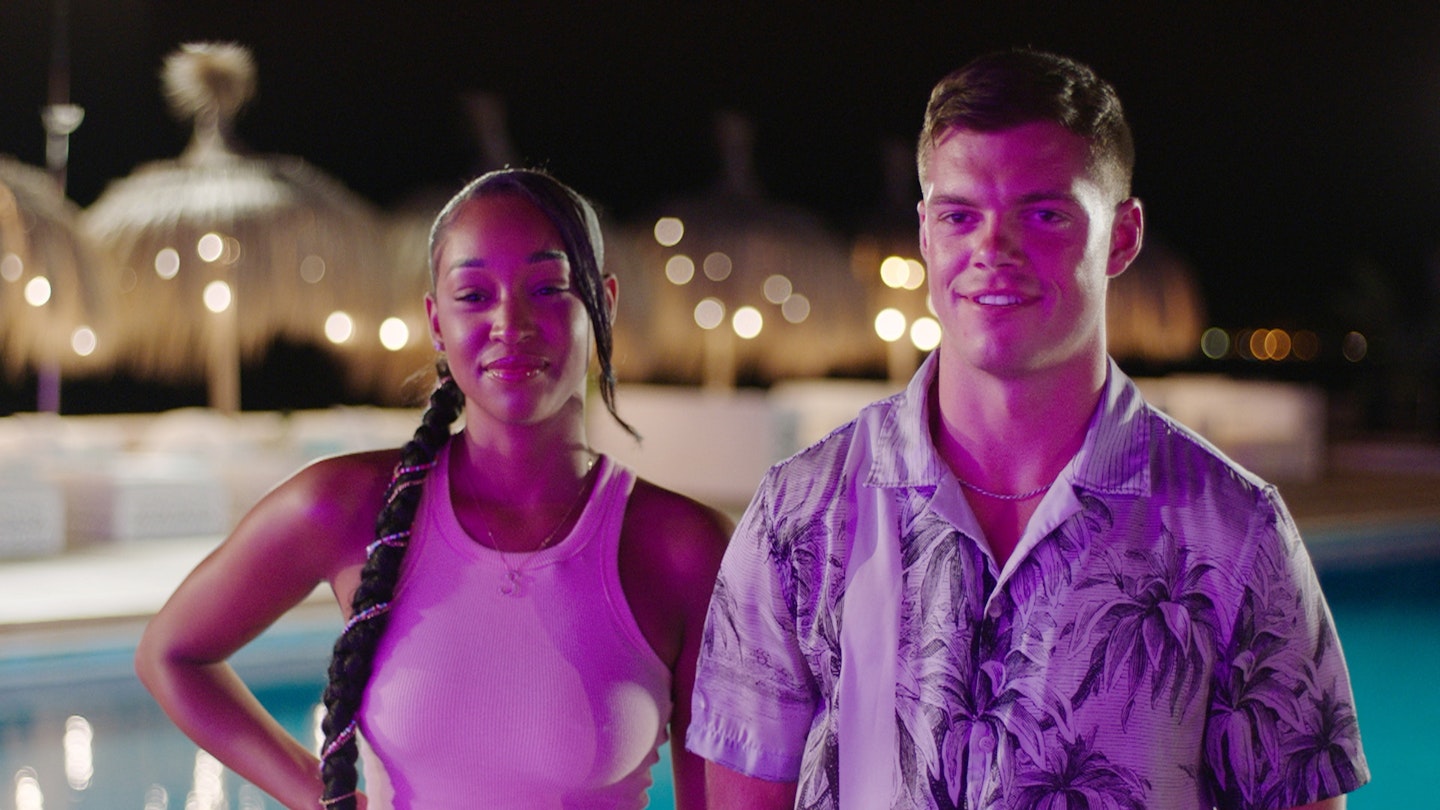 Fresh out of the villa, Billy has now revealed that Gemma 'got off lightly' with what was shown during movie night and that there was a "lot of flirting" that wasn't shown. Oh Billy.
The fact on Capital Breakfast with Roman Kemp, Billy was asked whether there was more we didn't see with him and Gemma, with Roman asking, "You were saying that when you were in Casa Amor, Gemma Owen, who was at the time partnered up with Luca, and they're still together now, Gemma said something to you…"
Billy replied, "She did. Her first words was "pull me for a chat if you want". Then I played hard to get and didn't even pull her for a chat." We wonder if he regrets playing it cool now.
He was then asked whether there was a lot more that we didn't see with Gemma, to which he responded, "Yeah. just all the flirting, you haven't seen it all, they let her off lightly!"
Host Sian Welby also quizzed Billy on his situation with Gemma, asking, Obviously we all saw the moment Luca got upset because he thought you were flirting with Gemma.
'It looks like Gemma quite enjoyed it, the question I have because I know you're probably going to back yourself in this, if you and Luca went in at the same time…do you think you would have stood more of a chance against Luca?
"Do you genuinely think, if you both had the same amount of time, you'd have been with Gemma over him?"
Billy simply replied, "Yeah definitely."
The fact that Billy had the option to pull Gemma for a chat in Casa Amor came up during conversation in an episode of heat's Under The Duvet, with George Tasker admitting that there could have been a connection there if both Billy and Gemma explored it.
He told hosts Harriet Rose and Christopher Taylor, "Thing is, the first day in Casa Gemma did say say to Billy, 'You know you can pull me for a chat if you want', but he didn't.
"He told the boys, 'Gemma did say that but I was so distracted with Paige' and I then always thought if things didn't work out with Tasha in the main villa Gemma is going to be the one he's going to go for. But Gemma and Luca are quite solid now.
"There is something there, I think he does bring her out of her shell a bit. Luca and Billy are very different."
Interesting.
WATCH 'Multiple 3-Way Kisses?!' Coco, Chyna, & Josh Spill Unaired Love Island Tea